We got dressed up and went with friends to the 2007 Avalon Ball. Held on Saturday October 27th from 6PM to 10PM, we all danced the Lindy Hop, Jitterbug, Balboa, The Charleston, Tango, Foxtrot, The Waltz and much, much, amazingly much more! The evening was wonderful at the Avalon Casino Ballroom on Catalina Island!
Watch the movie of thius weekends events .

We got our tickets early in the year so we would not miss this great event!
Off We Go In A Cloud Of
Dust

Water....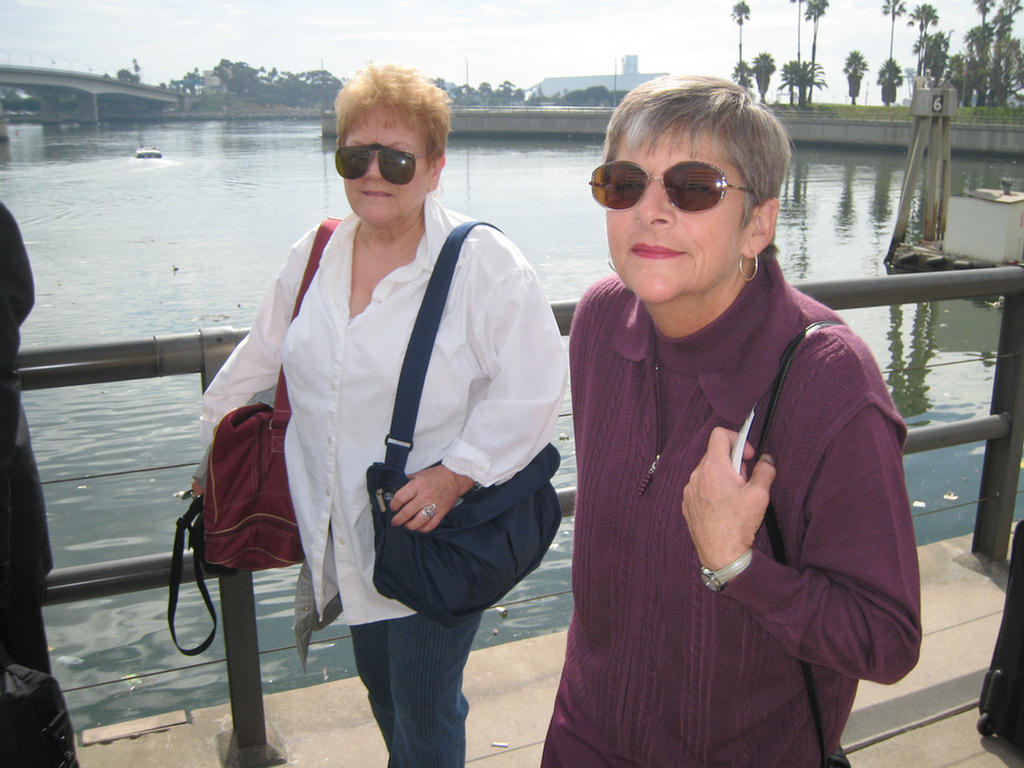 Carri, Sue and Paul head for Catalina on the Catalina Express. We left at 2:00 PM and arrived in Catalina 1:05 later!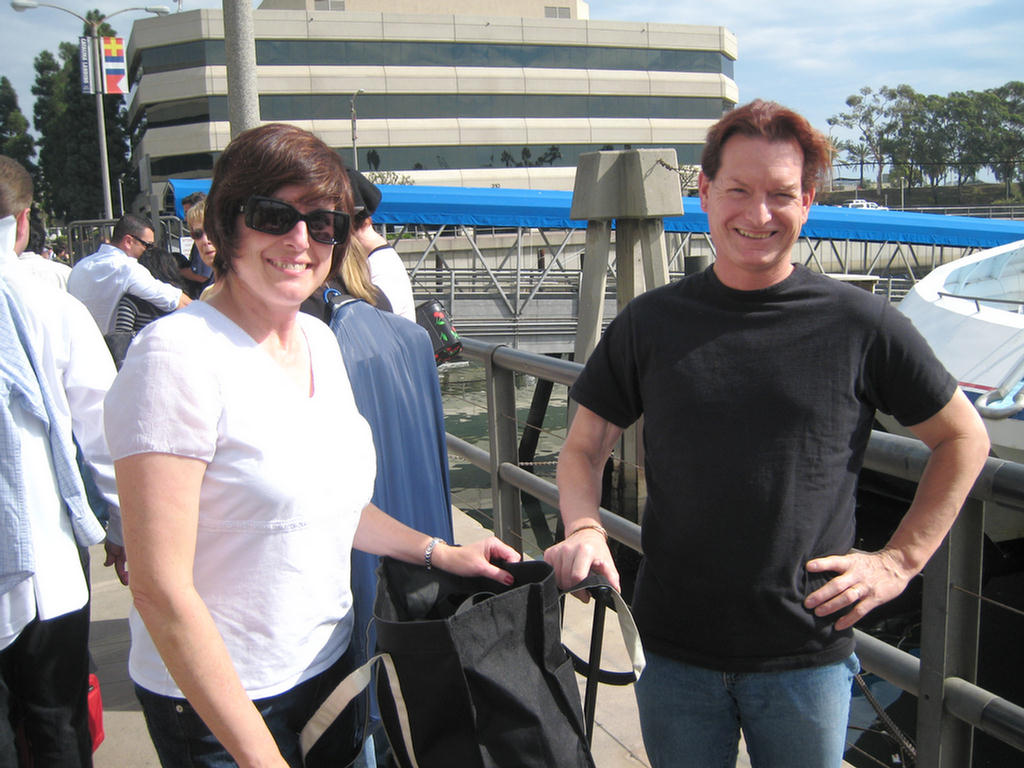 Other Carri Fox students also had the same great idea.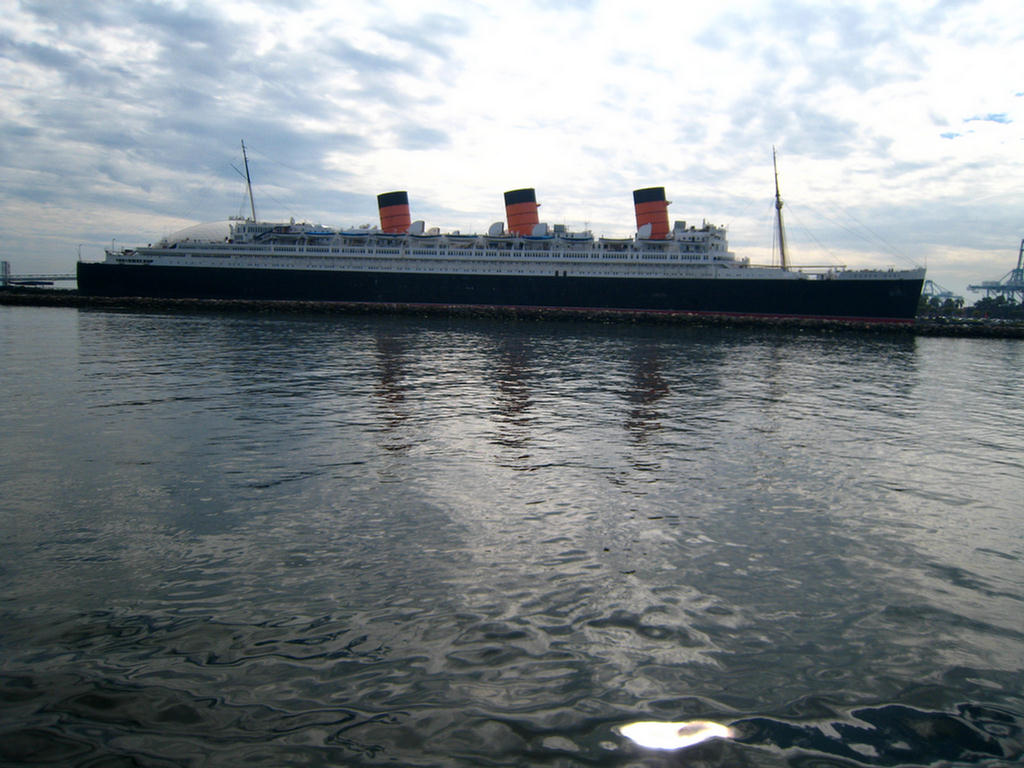 The Queen gave us her approval for the outting!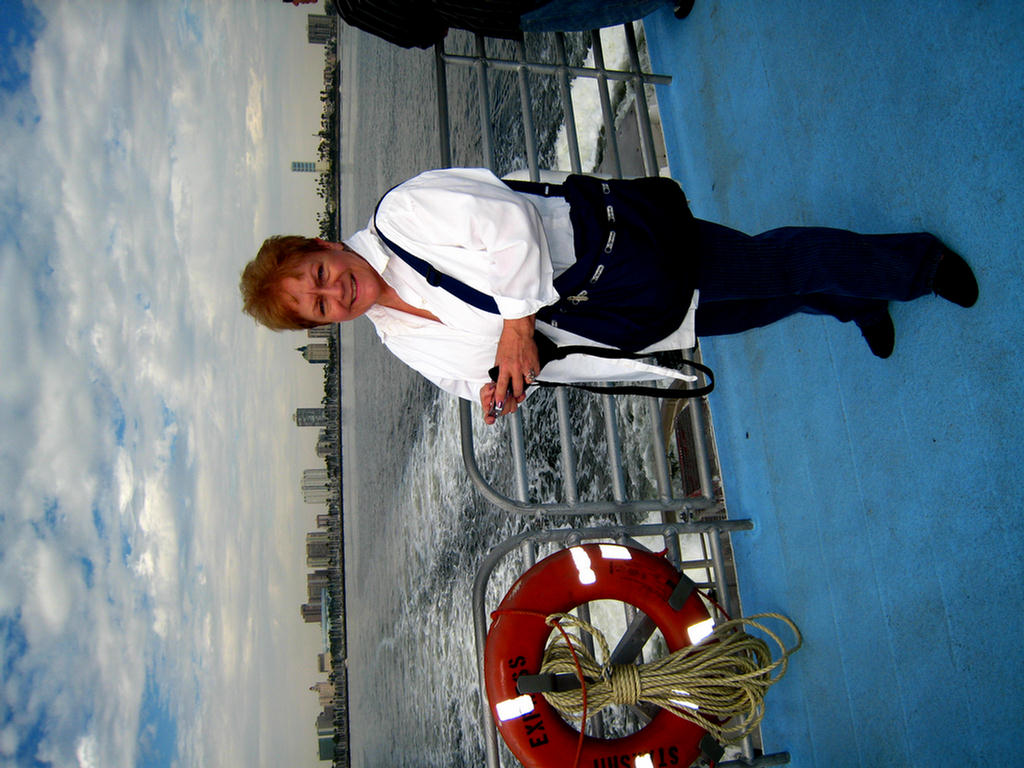 Everyone was snapping pictures of the adventure.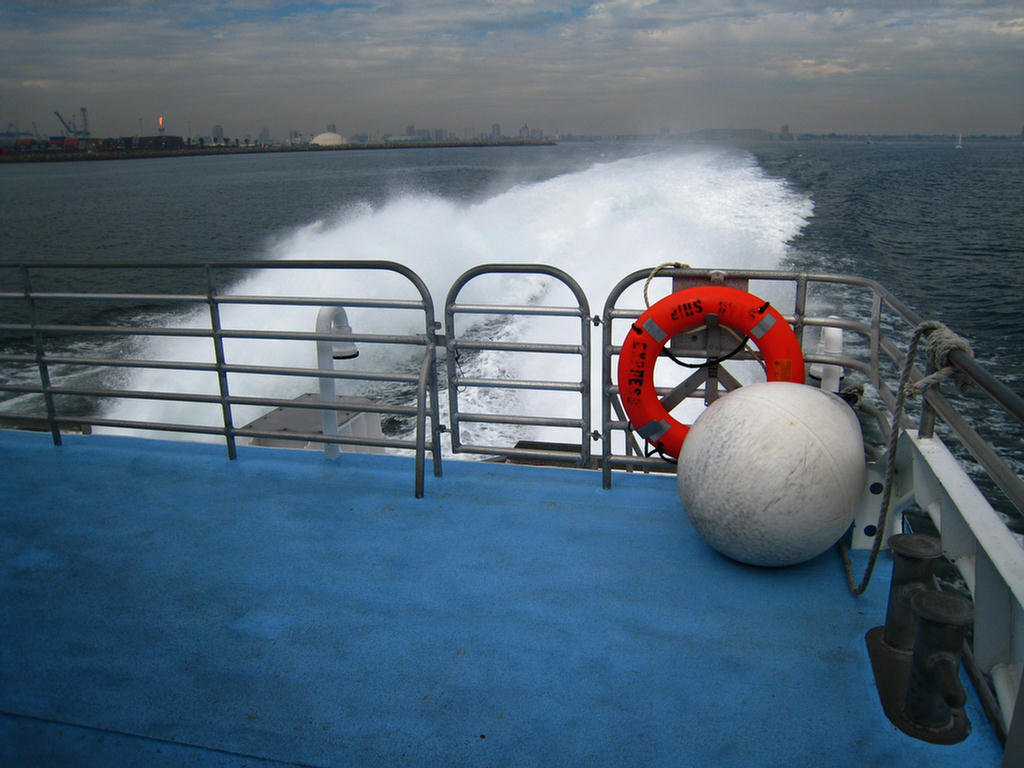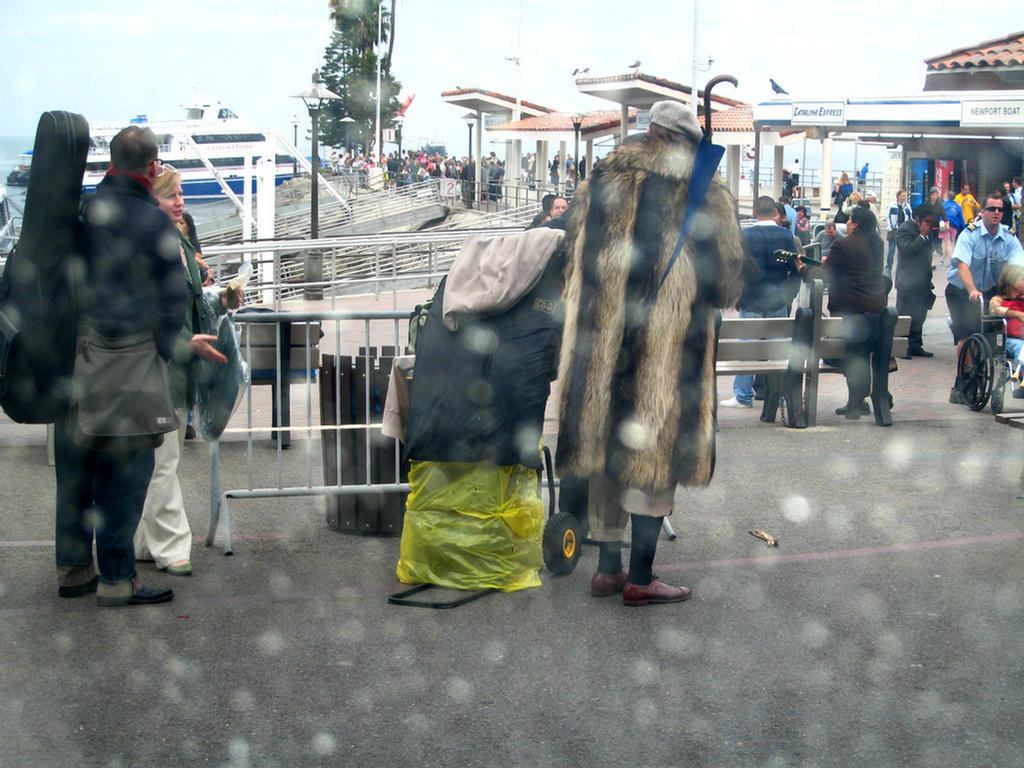 The jet boat throws out a plume of water about 100+ feet behind the ship!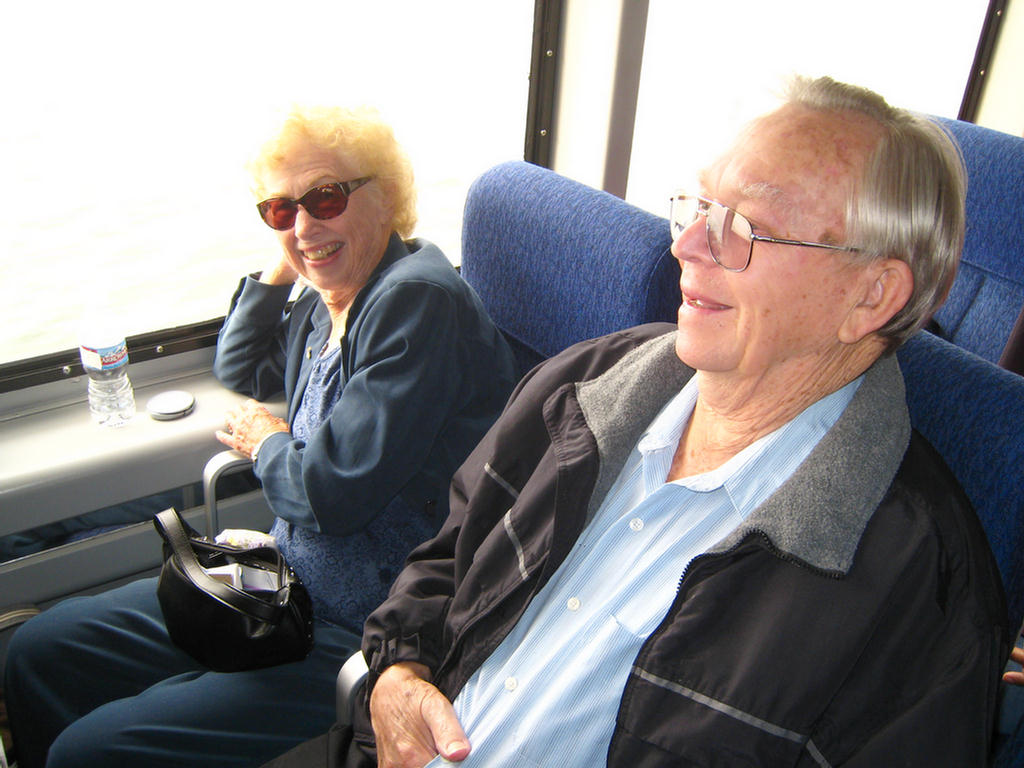 Barney and Margo also went on the adventure. They are friends from the Pjoenix Club and Disneyland Saturday nights!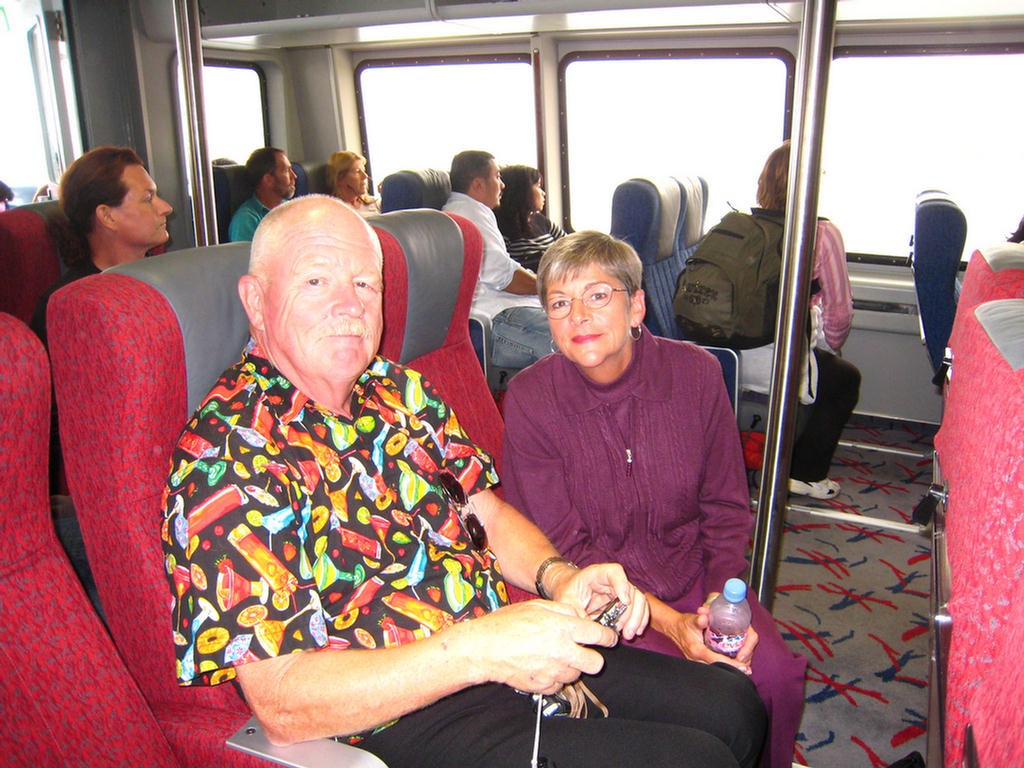 We Took A Little Tour Using The Catalina Taxi
Sue got a real deal on this cab. We got to see parts of the island we normally do not see because Golf Carts are no allowed in those areas. The cab stopped at 4:00 pm to get our tickets and delivered us directly to the Channel House for dinner!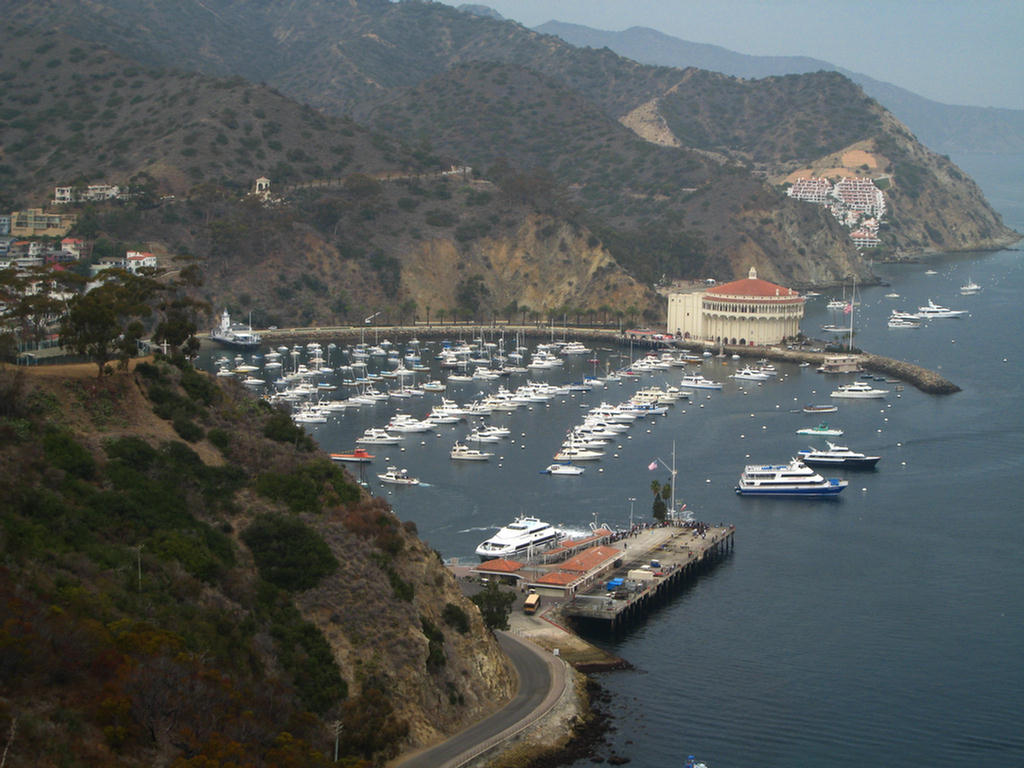 We had many opportunities to take pictures of Catalina on our taxi ride.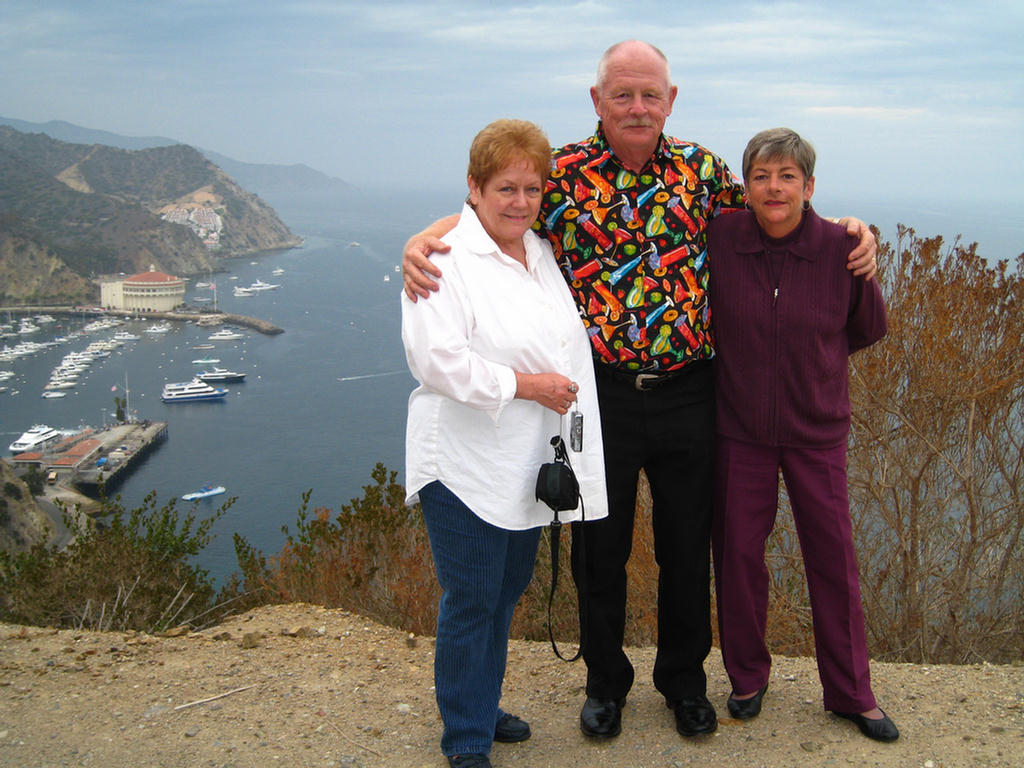 The Wrigley House
Staying in the mansion where William Wrigley Jr. once lived gives you all the comforts of a millionaire's home -- at a millionaire's prices, beginning at $360 a night in summer. Breakfast, lunch, beverages, snacks, and use of a golf cart are included. The guest rooms are traditional and elegant; some have fireplaces and all have water views. The hilltop view of the curve of the bay is spectacular, and service is discreet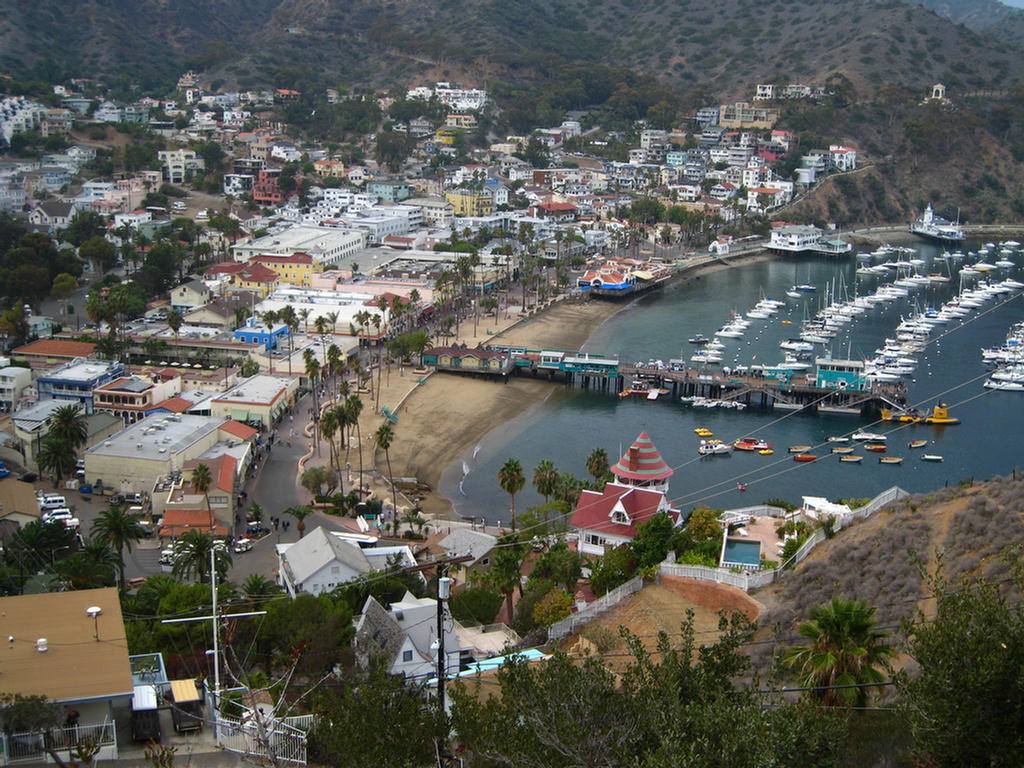 Avalon Bay
Avalon, or Avalon Bay, is the only city on Santa Catalina Island. Besides Avalon, the only other center of population is the small unincorporated town of Two Harbors on the island. Its ZIP code is 90704 and it is in Los Angeles County, California, United States. As of the 2000 census, the city population was 3,127, with another 195 close outside of the city limits. The population is now estimated to be over 3,500. The default for wired phone numbers in the Avalon central office is (310) 510-xxxx, however, beginning on August 26, 2006, many of the phone numbers were transferred to the newly created 424 area code.

The older parts of the town nearer the shoreline are dominated by small houses and two and three-story buildings in various traditional architectural styles. There are also several large apartment complexes nestled in the hills away from the shoreline, so that they are not obvious in most postcard photos of Avalon.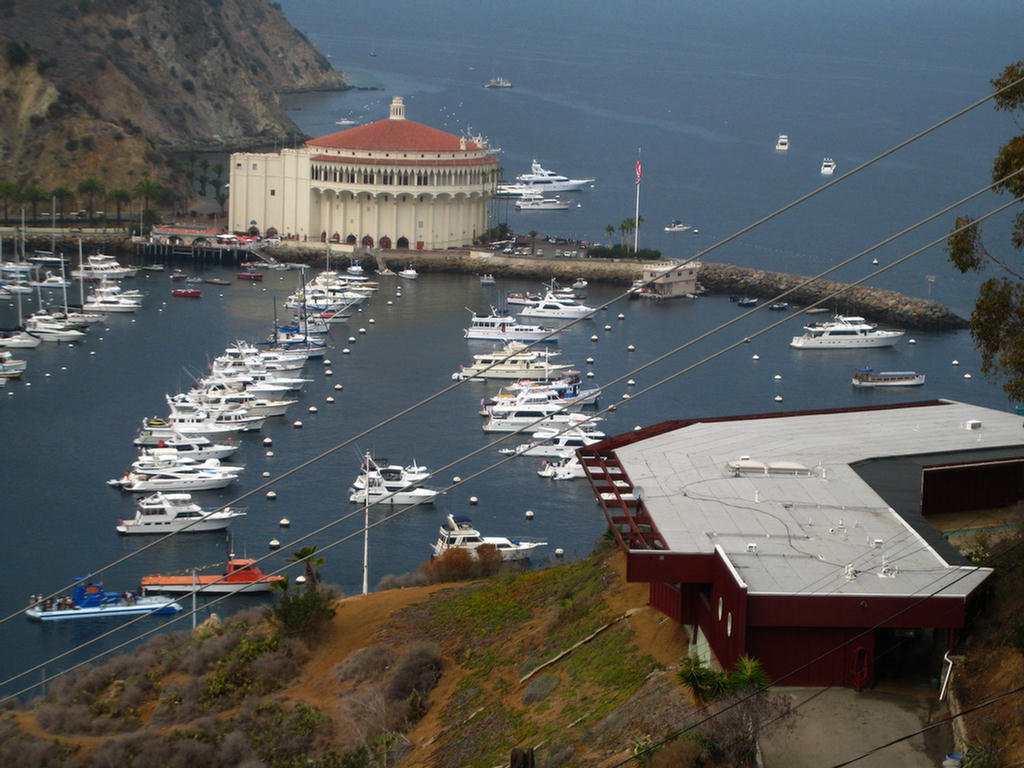 The Casino is calling us for a rendezvous at 6:00 PM and an evening of dancing...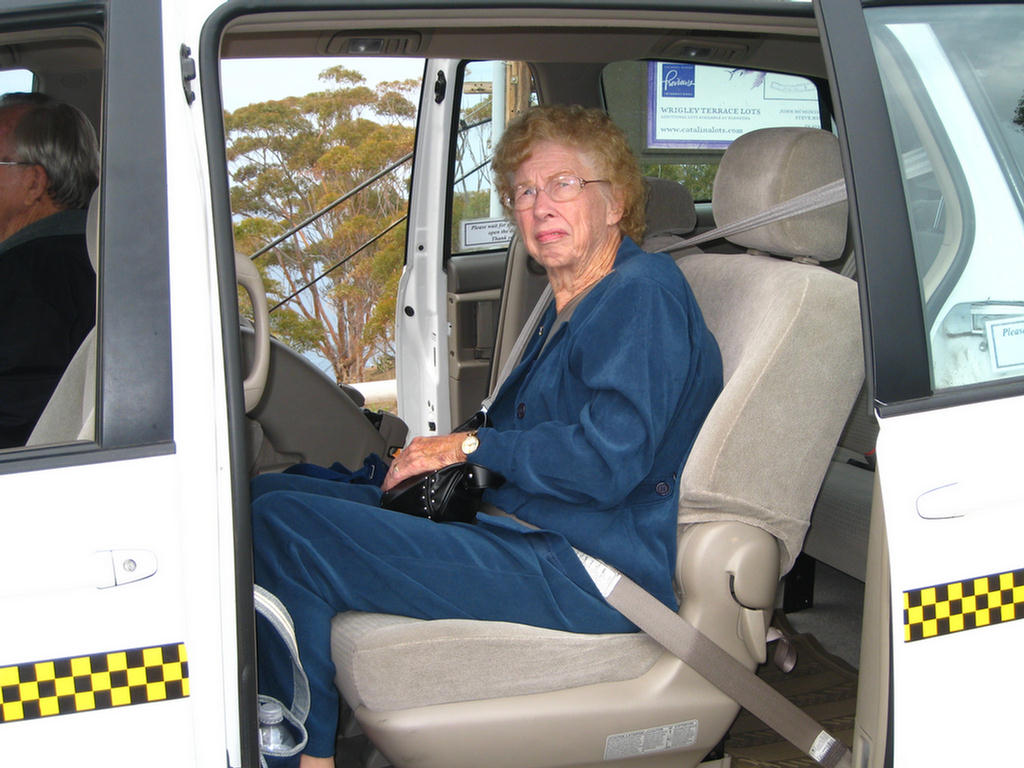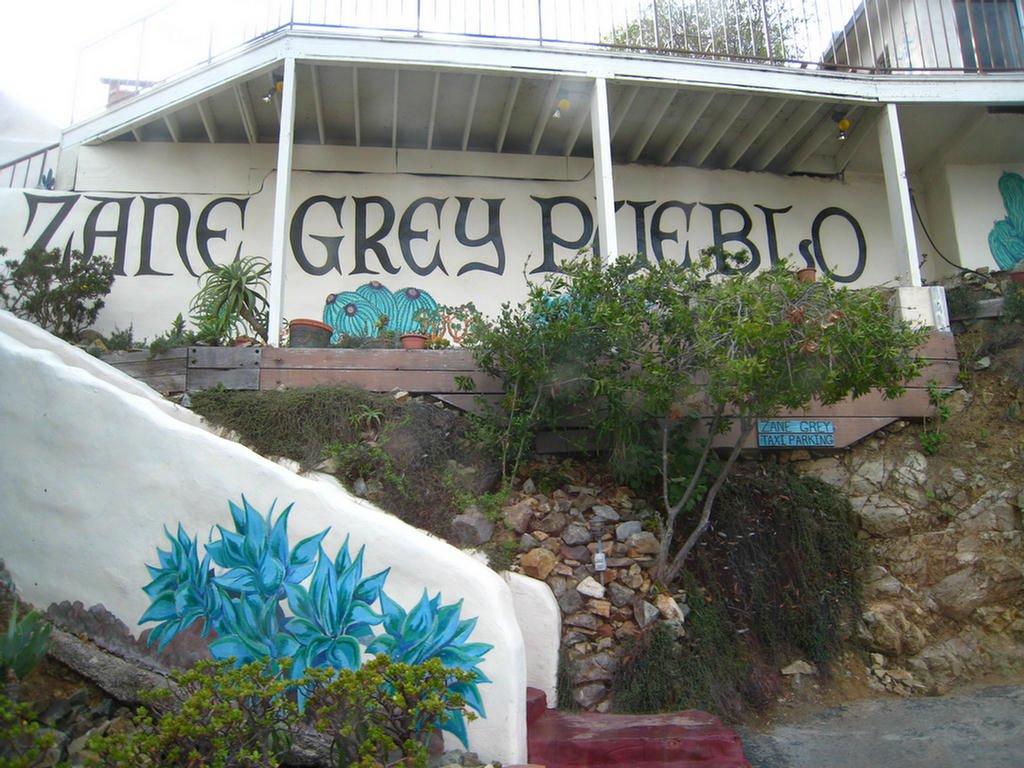 Zane Grey (January 31, 1872 – October 23, 1939) was an American author best known for his popular adventure novels and pulp fiction that presented an idealized image of the rugged Old West. As of June 2007, the Internet Movie Database credits Grey with 110 films, one TV episode, and one entire TV Series based on his novels and stories. Grey had built a getaway home in Avalon, Catalina Island, which now serves as the Zane Grey Pueblo Hotel. Avid fisherman as he was he served as president of the Catalina's exclusive fishing club, the Tuna Club.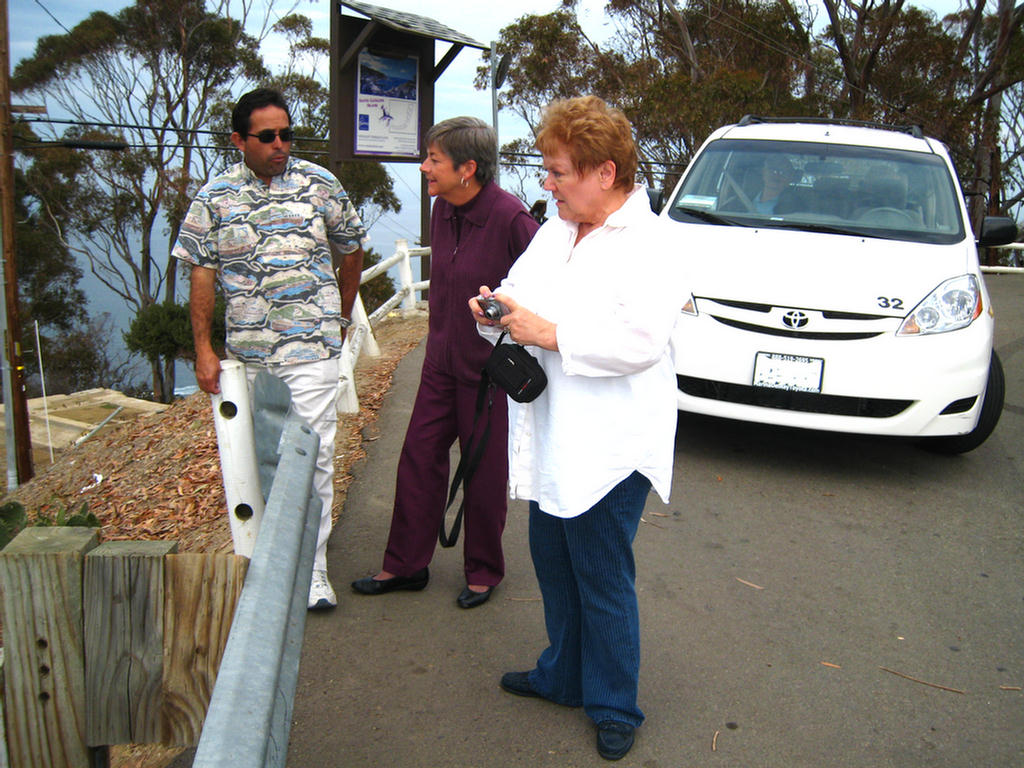 Not far from where this chime tower stands, sits the house of the great novelist Zane Grey. Zane moved to Catalina in the 1920's and it was from his home here that he penned many of his novels and brought the "western" genre into popularity in the U.S. and worldwide. It was not long however before he crossed words with Ada Wrigley, the wife of chewing gum magnate William Wrigley, Jr. who owned about 90% of the island. Ada Wrigley could not stand Zane Grey and despised him such that she had her husband construct this bell tower only a few hundred yards from the Zane Grey Pueblo. Ada instructed that the chimes should be set to ring every 15 minutes throughout the day so as to annoy Zane and continually interrupt his writing.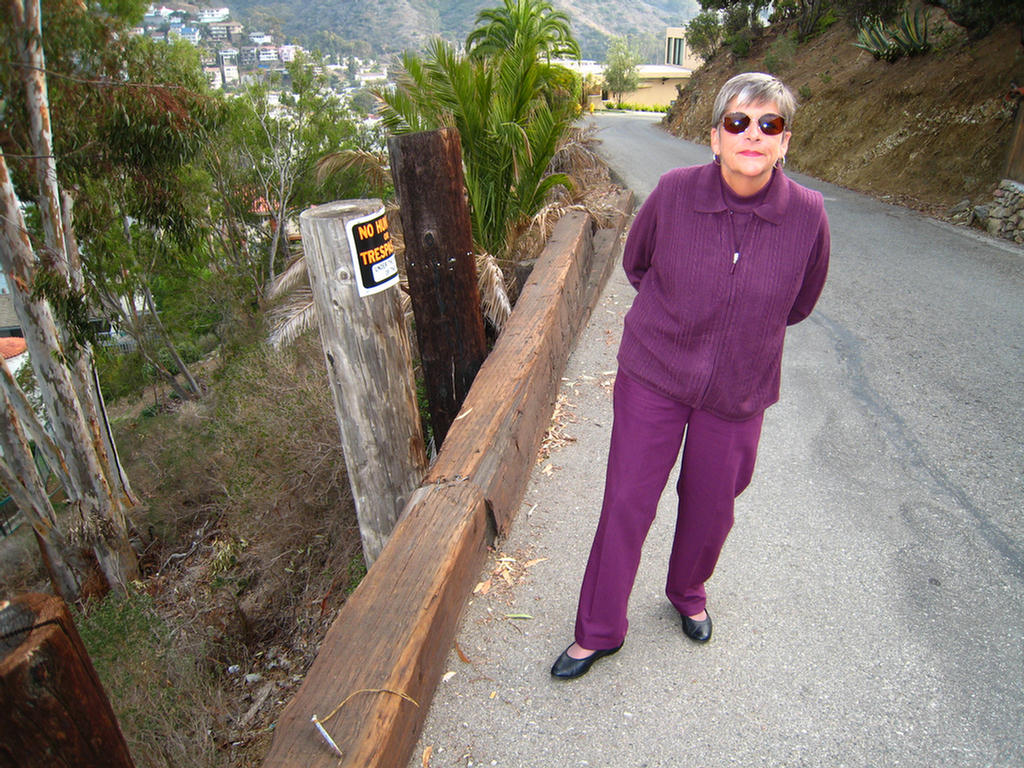 Being A Member Has Its Advantages
For those who wish to celebrate and preserve the architecture, art, music, dance, clothing and elegance of Art Deco. Art Deco was a popular design movement from 1920 until 1939, affecting the decorative arts such as architecture, interior design, and industrial design, as well as the visual arts such as fashion, painting, the graphic arts, and film. This movement was, in a sense, an amalgam of many different styles and movements of the early 20th century, including Constructivism, Cubism, Modernism, Bauhaus, Art Nouveau, and Futurism. Its popularity peaked during the Roaring Twenties. Although many design movements have political or philosophical roots or intentions, Art Deco was purely decorative. At the time, this style was seen as elegant, functional, and ultra modern.
Time To Put On The Feed Bag!
Across the street from Avalon Bay, the secluded patio offers diners a partial ocean view. At night, twinkling lights draped from leafy trees turn the informal ambience romantic. Inside, the Victorian-style dining room is both elegant and low-key.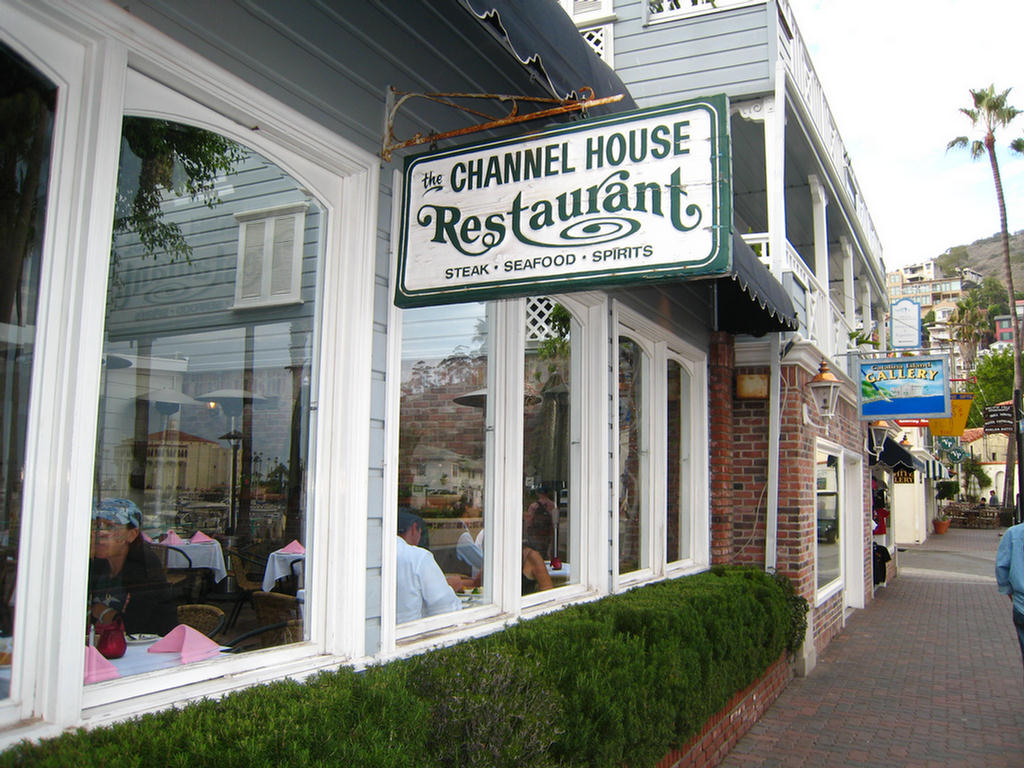 Even though there isn't a view of the ocean from EVERY table, this restaurant has a great atmosphere, the best service in Avalon and awesome food. I would definitely try the sandabs when they are fresh or the island chicken (if you don't like fish), and for lunch have the clam chowder in a bread bowl or the swordfish burger. The bar is gorgeous and they have live piano in the evening on weekends (if you are into that).
Art Deco History
After the Universal Exposition of 1900, various French artists formed a formal collective. This was known as La Société des artistes décorateurs. Founders included Hector Guimard, Eugène Grasset, Raoul Lachenal, Paul Follot, Maurice Dufrene, and Emile Decour. These artists heavily influenced the principles of Art Deco as a whole. This society's purpose was to demonstrate French decorative art's leading position and evolution internationally. Naturally, they organized the 1925 Exposition Internationale des Arts Décoratifs et Industriels Modernes (International Exposition of Modern Industrial and Decorative Art), which would feature French art and business interests. Russian artist Vadim Meller was awarded there a gold medal for his scenic design.

The initial movement was called Style Moderne. The term Art Deco was derived from the Exposition of 1925, though it wasn't until the late 1960s that this term was coined by art historian Bevis Hillier, and popularized by his 1968 book Art Deco of the 20s and 30s. In the summer of 1969, Hillier conceived organizing an exhibition called Art Deco at the Minneapolis Institute of Arts, which took place from July to September 1971. After this, interest in Art Deco peaked with the publication of Hillier's 1971 book The World of Art Deco, a record of the exhibition.
The Decline
Art Deco slowly lost patronage in the West after reaching mass production, when it began to be derided as gaudy and presenting a false image of luxury. Eventually, the style was cut short by the austerities of World War II. In colonial countries such as India and the Philippines, it became a gateway for Modernism and continued to be used well into the 1960s. Before destruction in World War II, Manila demonstrated many Art Deco buildings; a symbol of the American colonial past. Theatres and Office Buildings have been lost in the war and recently demolished and abandoned for new development. A resurgence of interest in Art Deco came with graphic design in the 1980s, where its association with film noir and 1930s glamour led to its use in ads for jewelry and fashion. South Beach in Miami Beach, Florida has the largest collection of Art Deco architecture remaining in North America as well as Tulsa, Oklahoma. Napier, New Zealand has an almost entirely Art Deco town centre, rebuilt after a devastating earthquake, and mostly left unchanged since then.