Time For Lunch (Page One)
We go to the Himalayan Grill as it has many vegetarian choices while still offering good old fashion meat dishes!
We made reservation for seventeen but at the last minute we had some "dropouts". . .

Click for full sized image
Did You Know? - Nepal is a landlocked country in South Asia with a population of 26.4 million. It is a multi ethnic nation with Nepali as the official language. Kathmandu is the nation's capital and largest city. Modern Nepal is a secular parliamentary republic.
Nepal is bordered by China to the north and India to the south, east, and west. It is separated from Bangladesh by a narrow Indian corridor and from Bhutan by the Indian state of Sikkim. Nepal is located in the Himalayas and is home to eight of the world's ten tallest mountains, including Mount Everest, the highest point on Earth.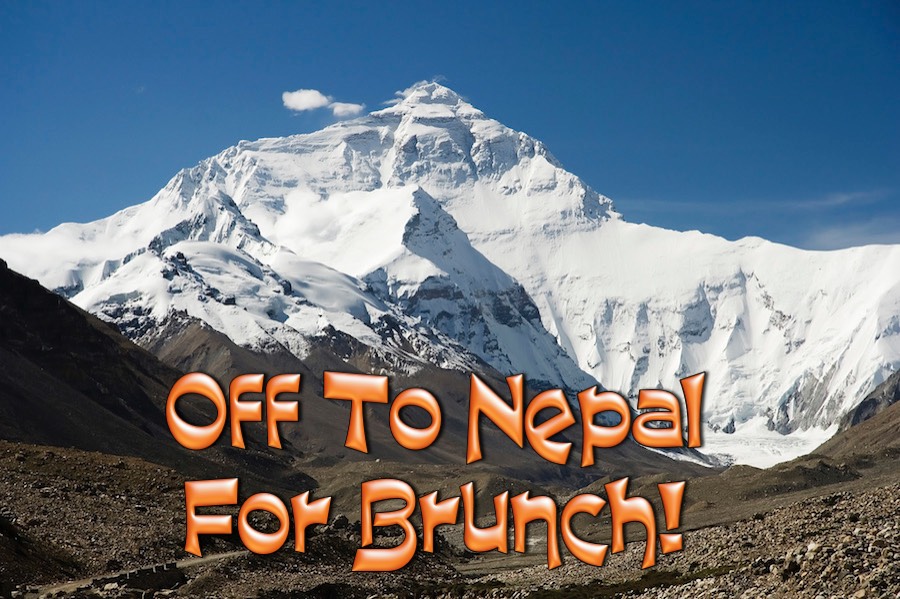 We got a "slow start" today as Robin had an emergency dentists appointment, Greg was not feeling well after the infusion on Friday, Becca/Zack/Lilly could not make it due to school and work and Mitch decided not to come.... So we are down five! That's OK, life will proceed!

Namaste' - Saying hello in Nepal (Hindi)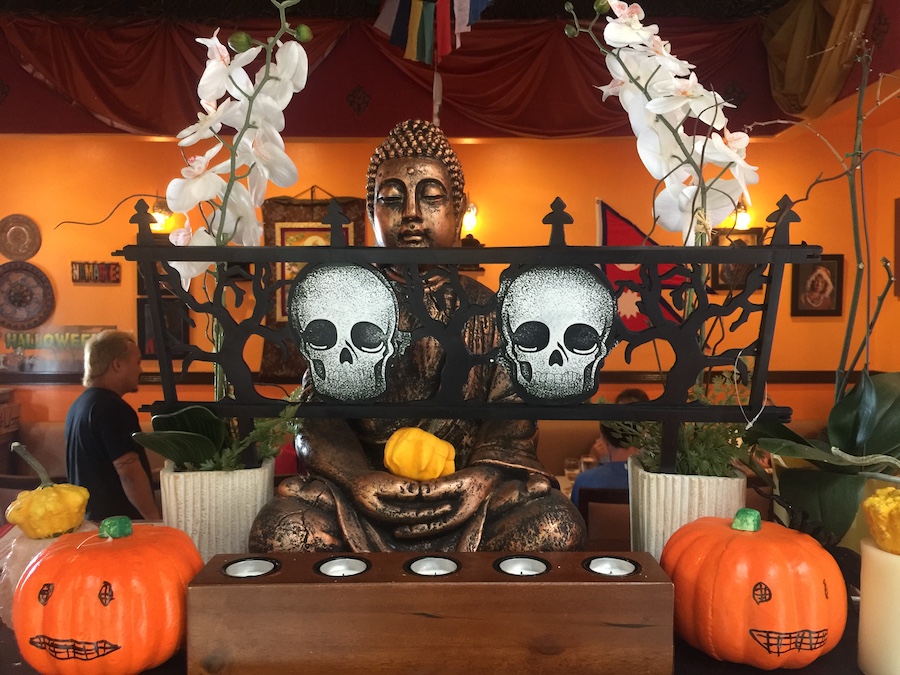 Everybody celebrates Halloween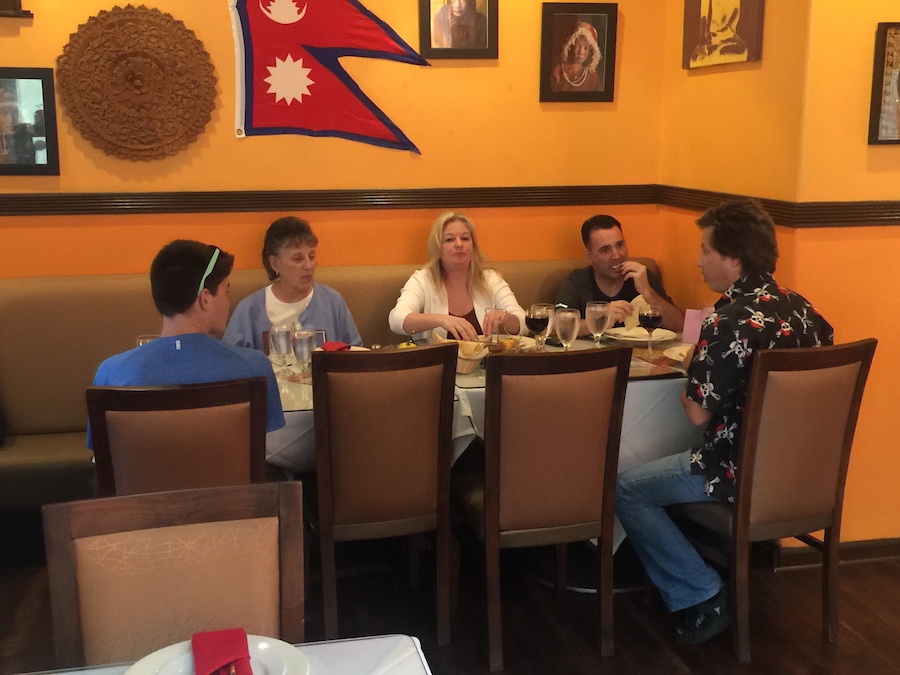 They beat us here... Anxious to carve perhaps?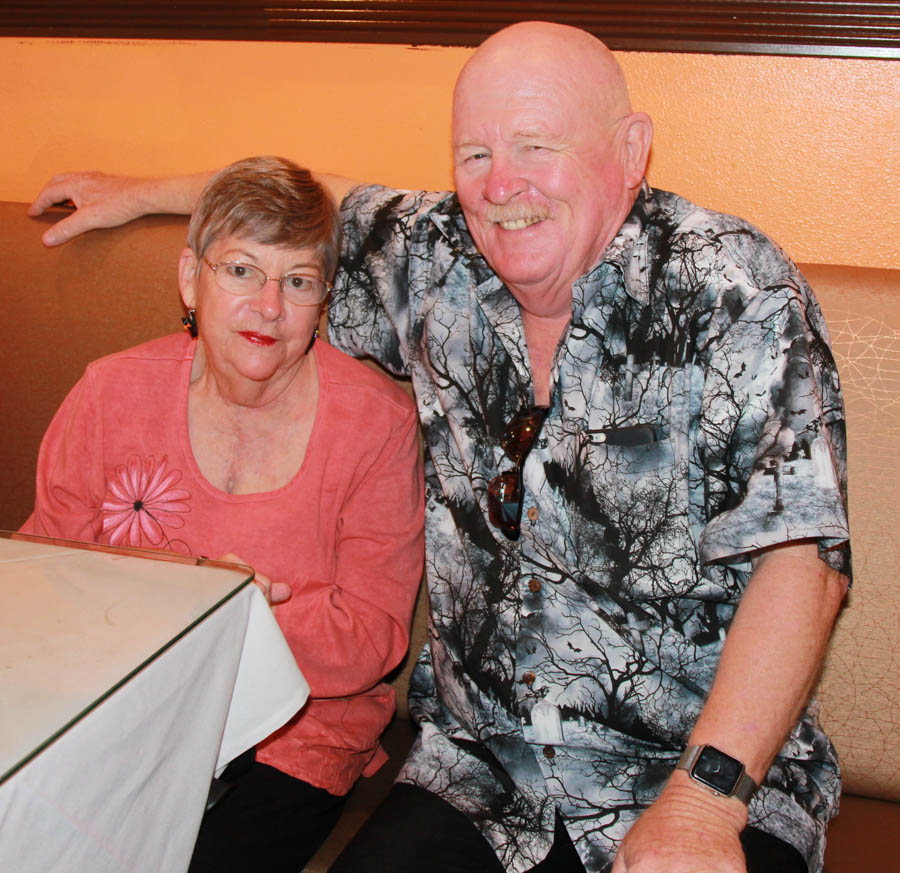 Come on in and join the fun!

"Remember! No tomatoes!"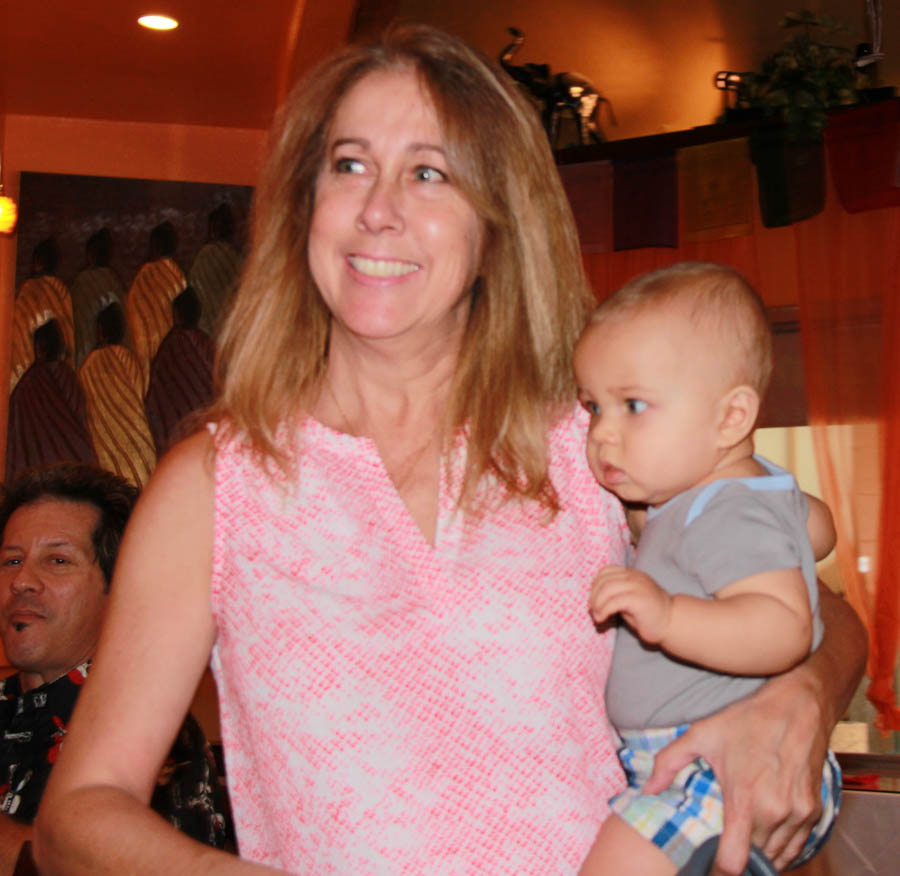 Guess who I brought? Him wants to do pumpkins!"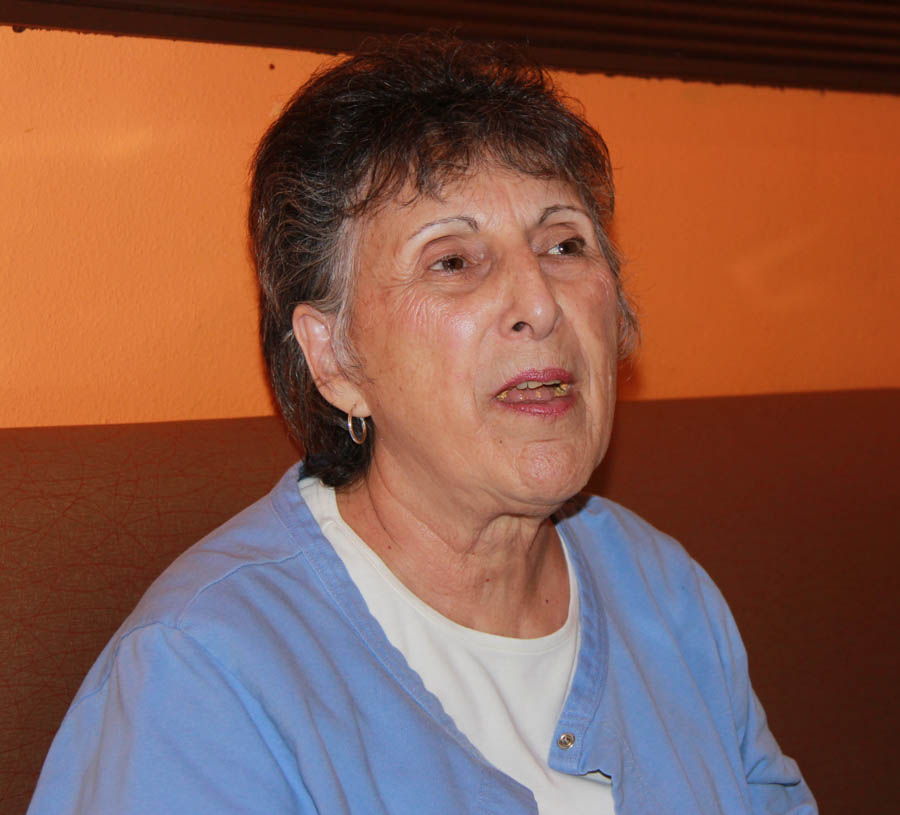 "Do you have to take him back? I will take him home!"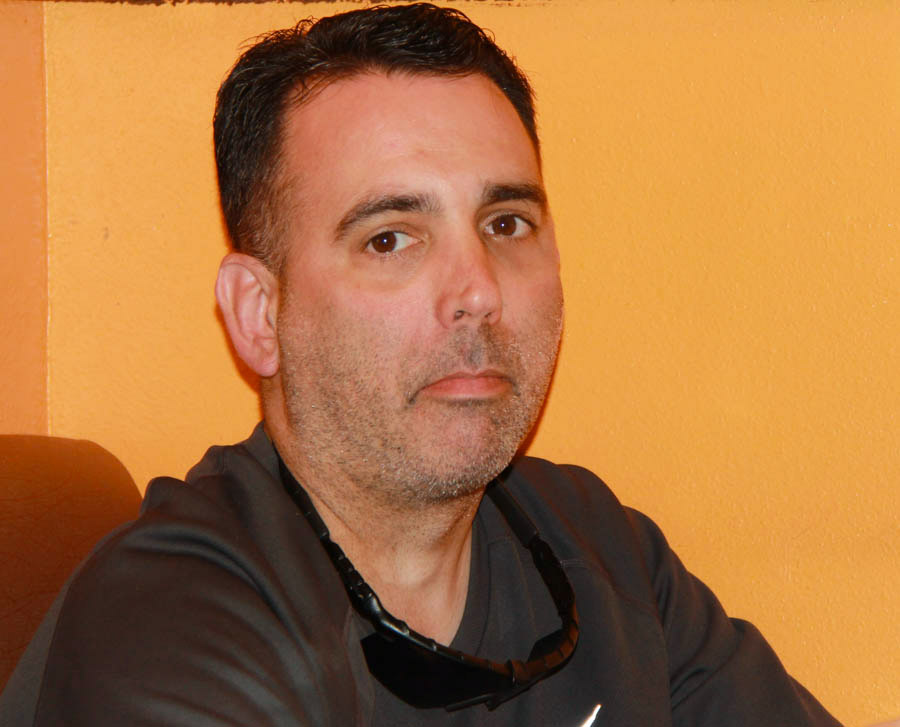 The "Old Great Bearded One" has made his selection!

"I having the same as last time! What was it?"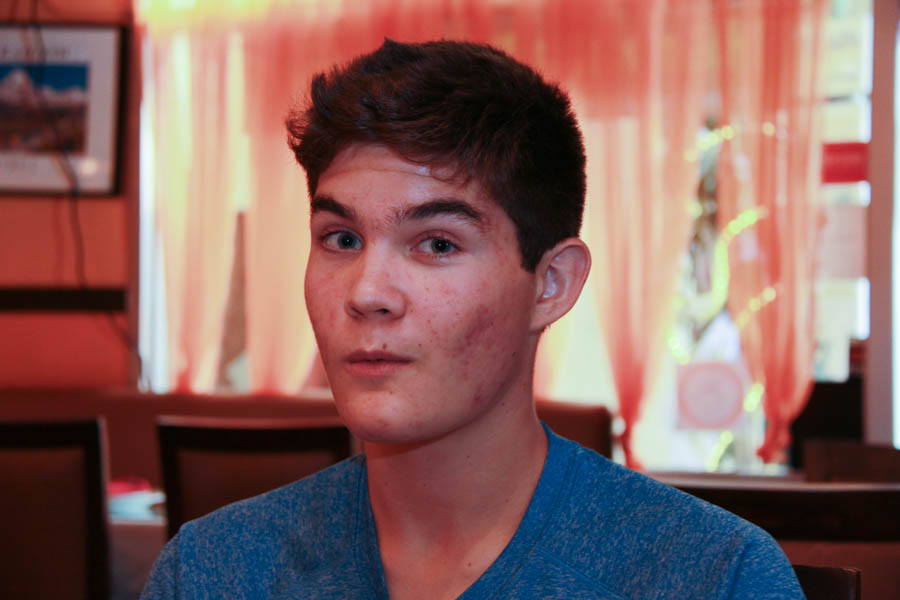 "Yes... I ordered a salad!"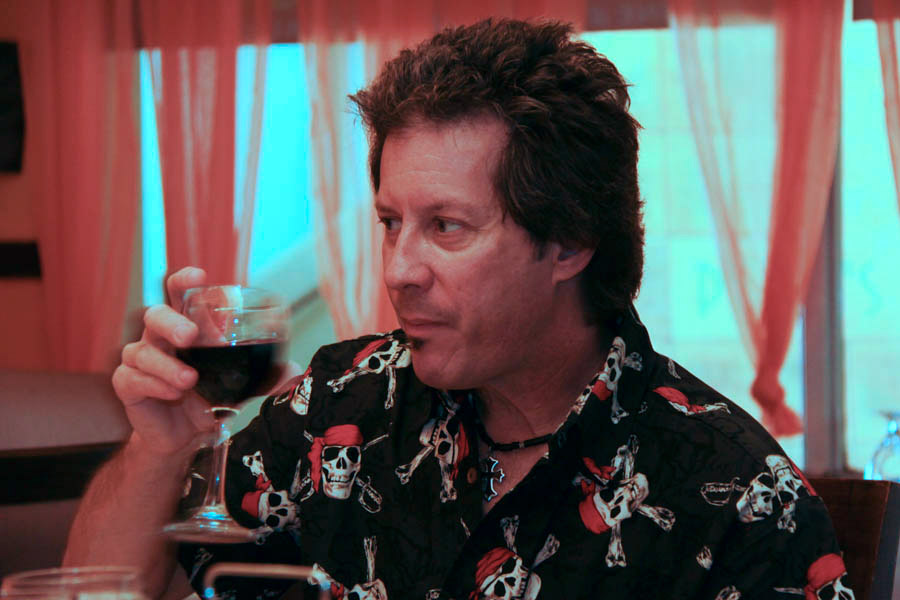 Bob decided to drink his lunch!

"We will both have bottles... Him with milk, me with wine!"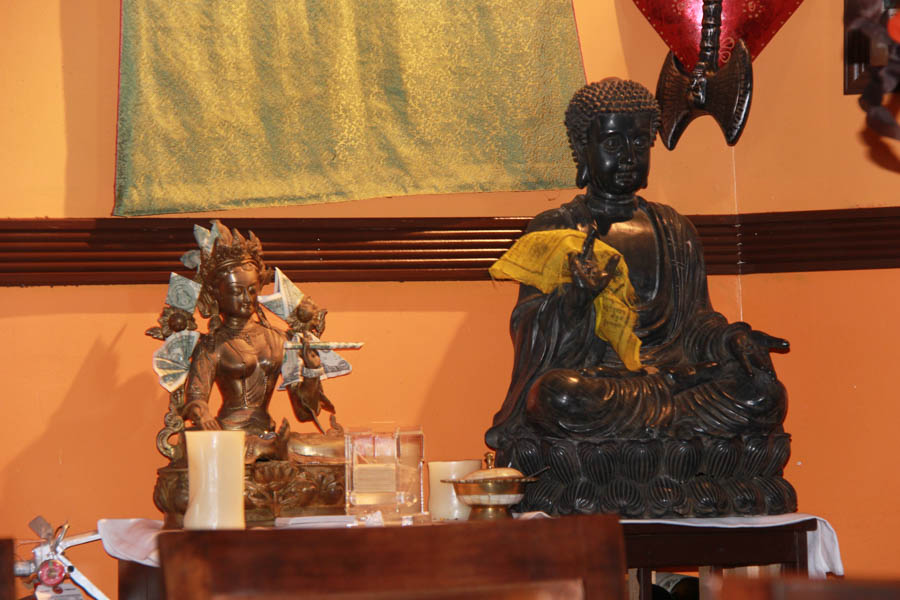 We are being watched over!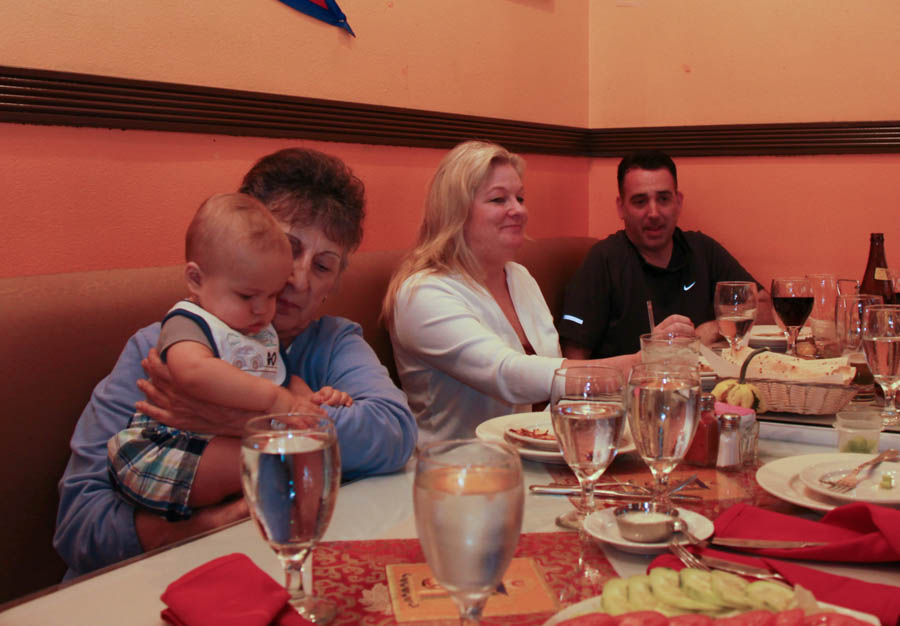 Irene is in 'Hog's Heaven"

Good looking couple!

All smiles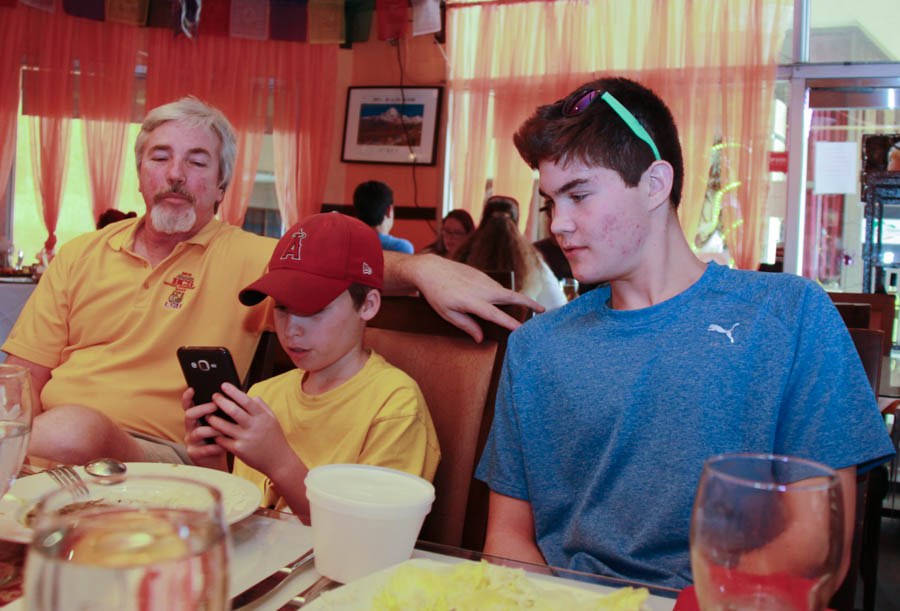 The boys keep busy discussing the latest game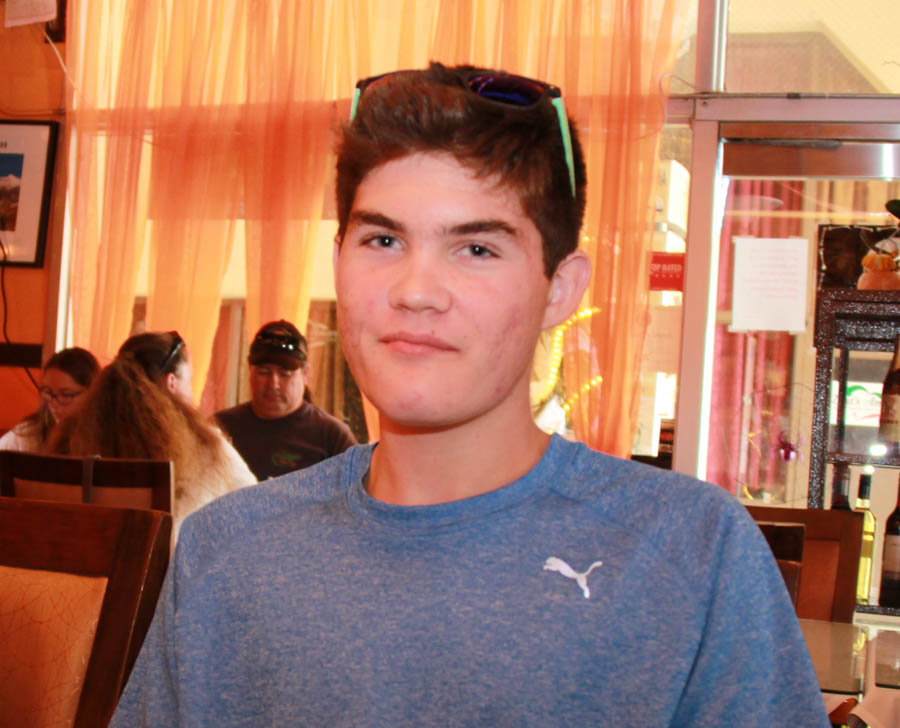 A handsome young man indeed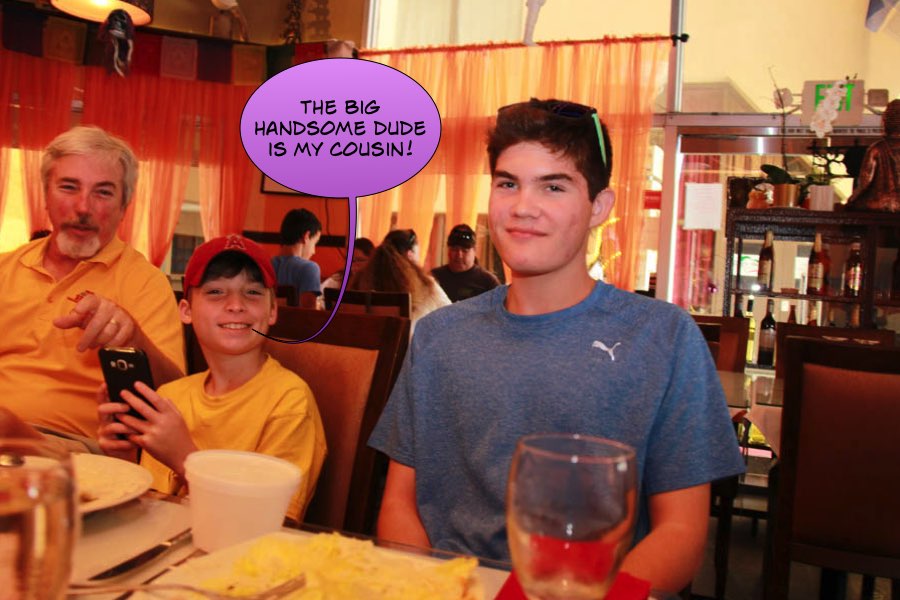 "Thanks for the Memories"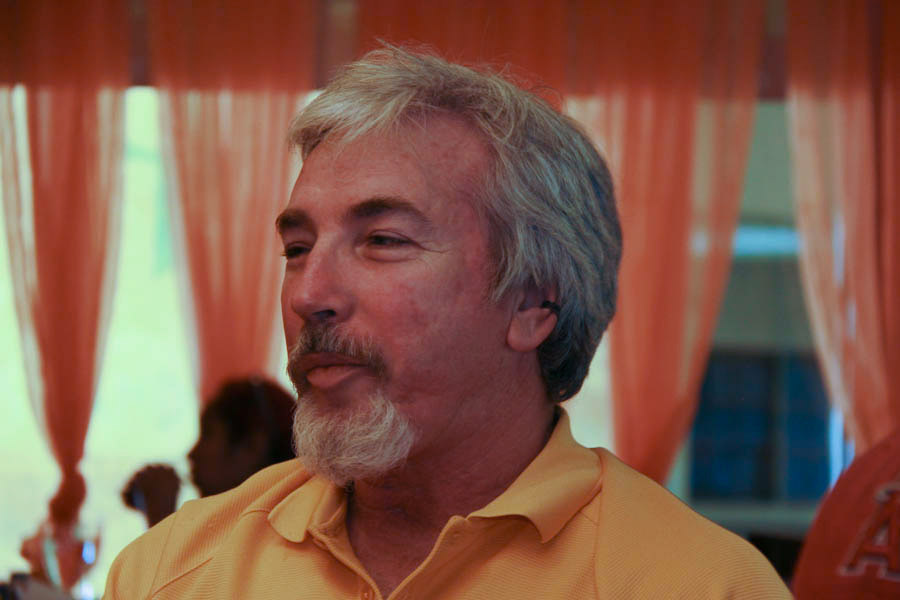 Listening to all that is going on... A full time job!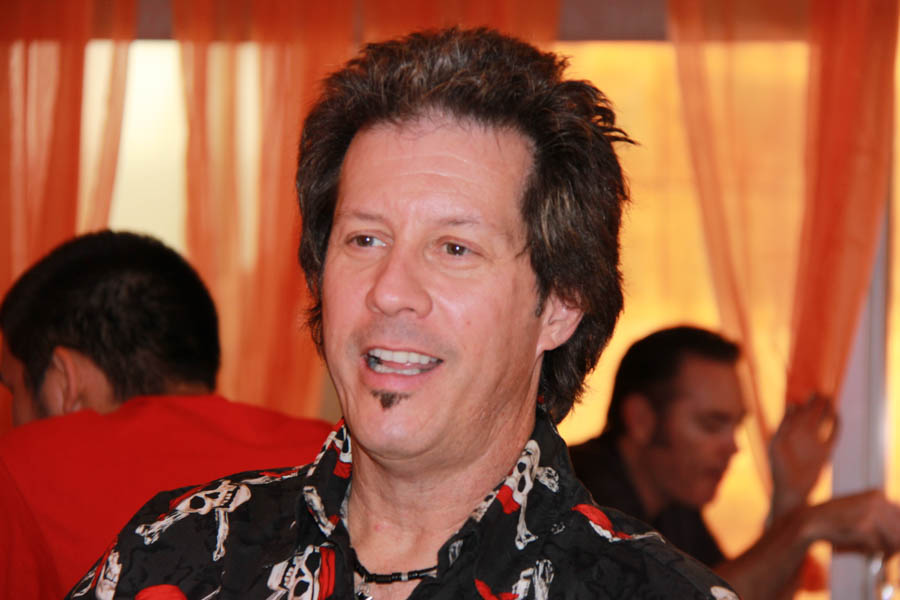 We are missing Robin
Did You Know? - Nepalese cuisine refers to the food eaten in Nepal. Nepal's cultural and geographic diversity has resulted in a variety of cuisines based upon ethnicity and on soil and climate.
Dal-bhat-tarkari is eaten throughout Nepal. Dal is a soup made of lentils and spices. This is served over boiled grain, bhat—usually rice but sometimes another grain—with vegetable curry, tarkari. Condiments are usually small amounts of extremely spicy chutney or pickle which can be fresh or fermented.
The variety of these is staggering, said to number in the thousands.
Other accompaniments may be sliced lemon (nibuwa) or lime (kagati) with fresh green chili (hariyo khursani). Dhindo is a traditional food of Nepal.
Much of the cuisine is variation on Asian themes. Other foods have hybrid Tibetan, Indian and Thai origins. Momo—Tibetan style dumplings with Nepali spices—are one of the most popular foods in Nepal.
They were originally filled with buffalo meat but now also with goat or chicken, as well as vegetarian preparations. Special foods such as sel roti and patre are eaten during festivals such as Tihar. New food varieties have been introduced such as taas, similar to shish kebab.
Contact with Europeans has introduced loaf bread, cheese, pastries and ice cream, as well as restaurants serving dishes like pizza, catering originally to tourists but increasingly to local people too.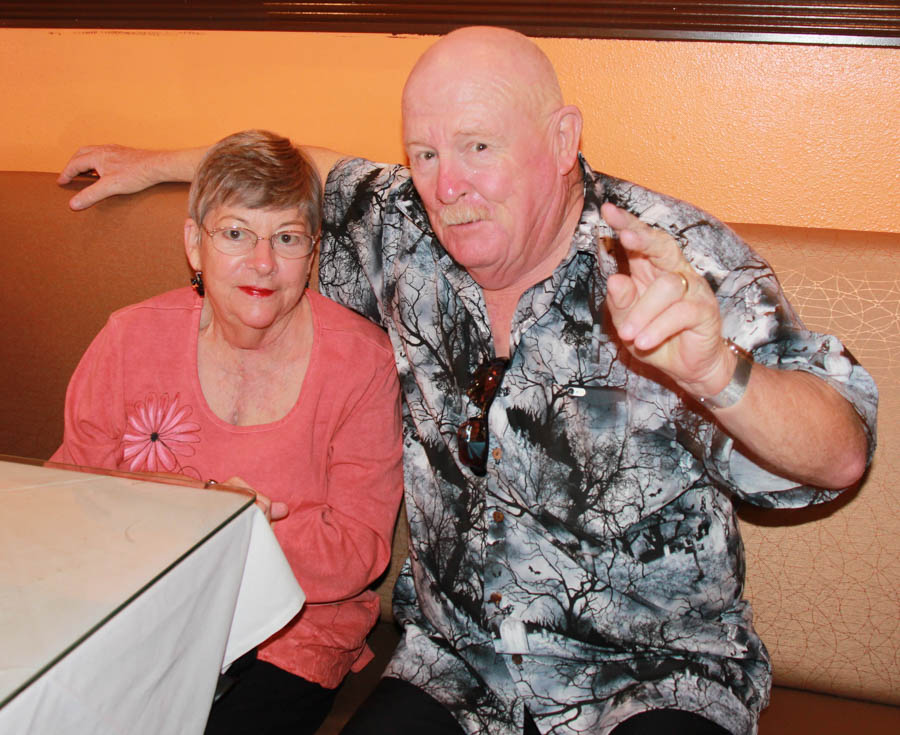 Paul has a new Halloween shirt... Subtle!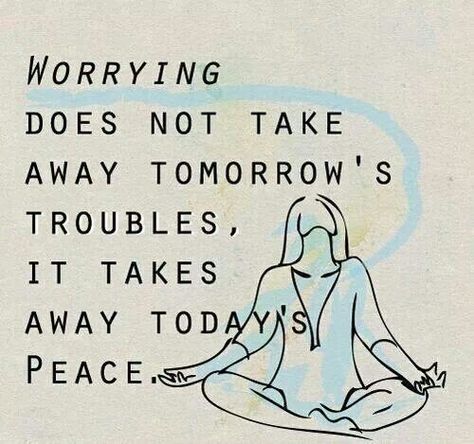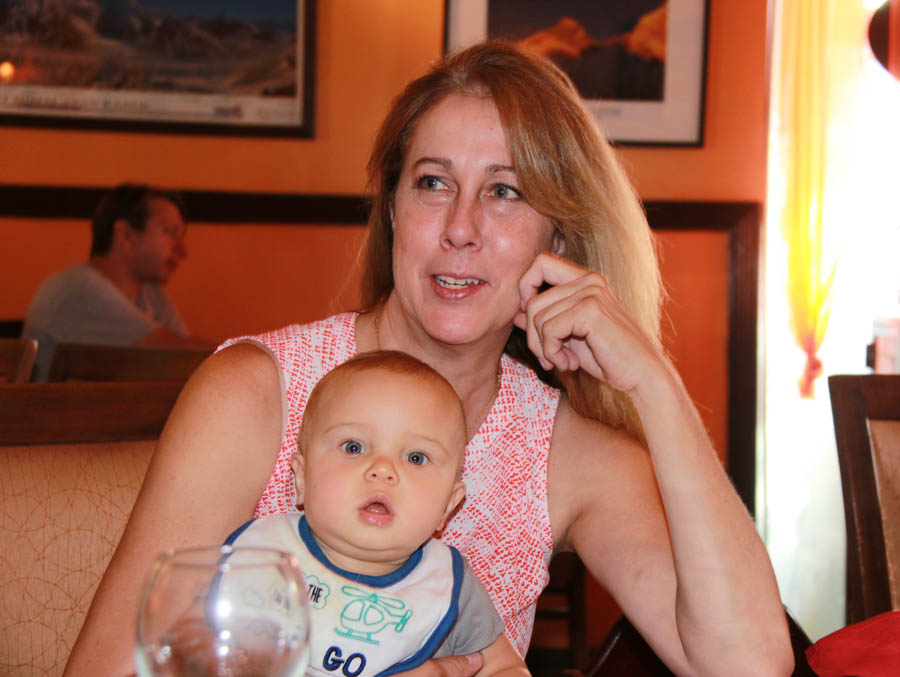 Grandma Luisa retrieved the little one...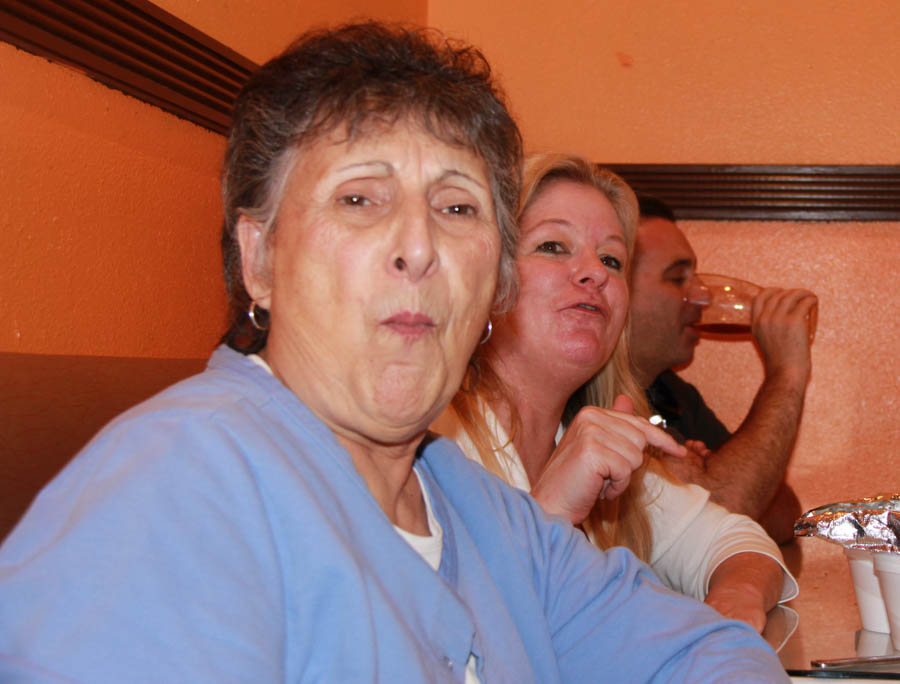 "Whoa there... Where is my baby?"

"You mean Irene can't take him home?"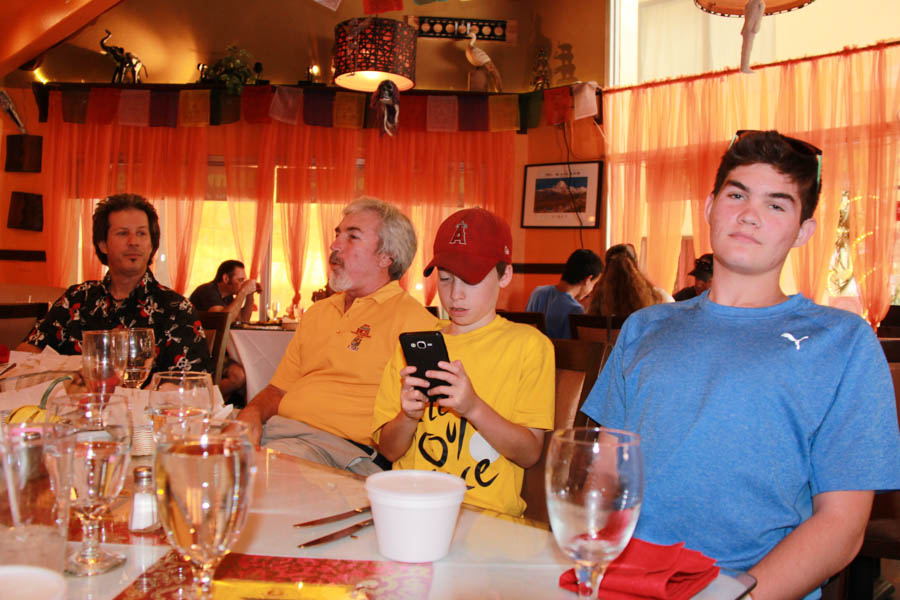 Look like the tummies are full!

Love those mother-daughter pictures... Really missing Robin now!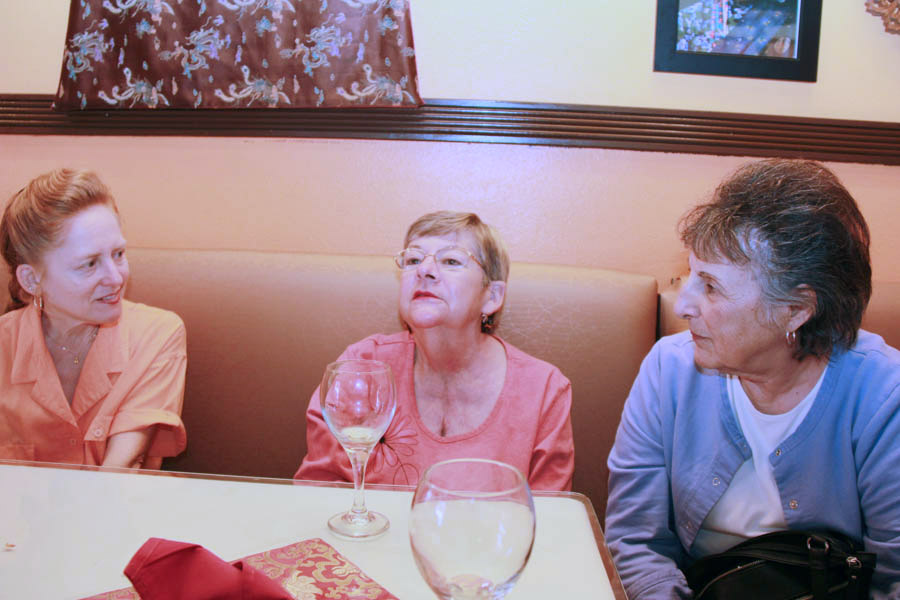 Getting ready to vamoose... To the pumpkins!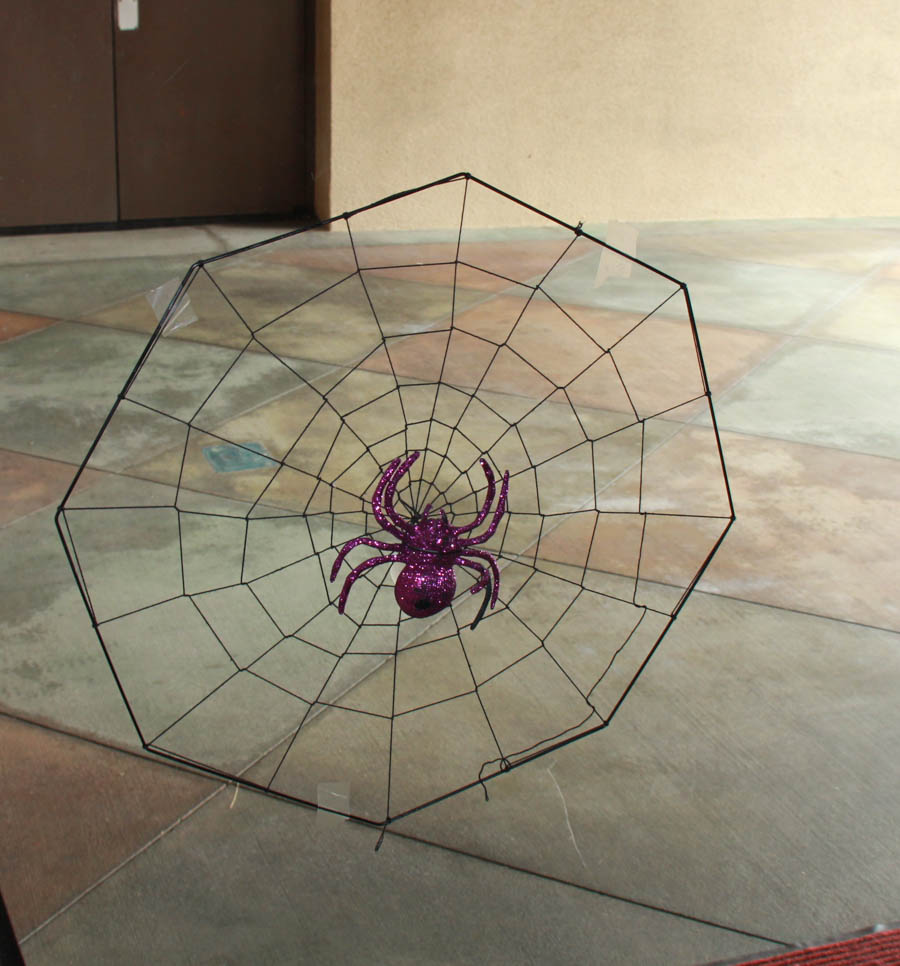 Spidy was at the door... We ignored him!