The Costume Party Continues (Page Three)
A Quote To Remember -
Shadows of a thousand years rise again unseen,
Voices whisper in the trees, "Tonight is Halloween!"
~Dexter Kozen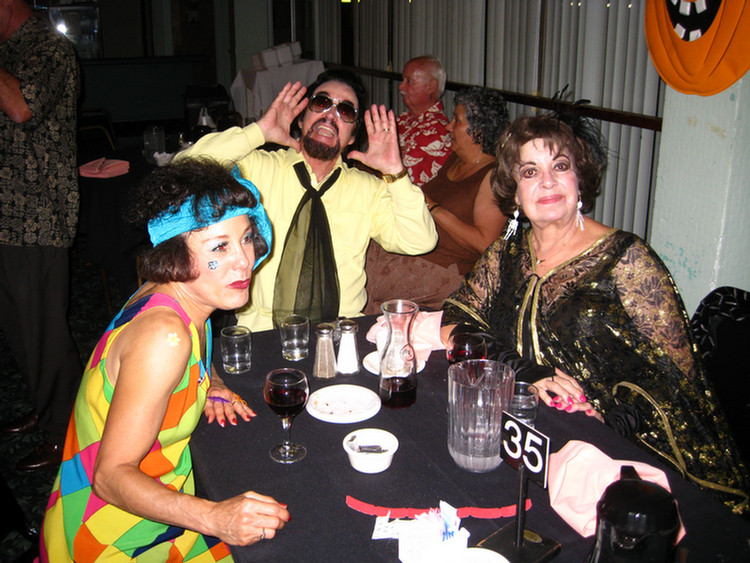 "Yo!"

Ill's makes you an offer you can't refuse!"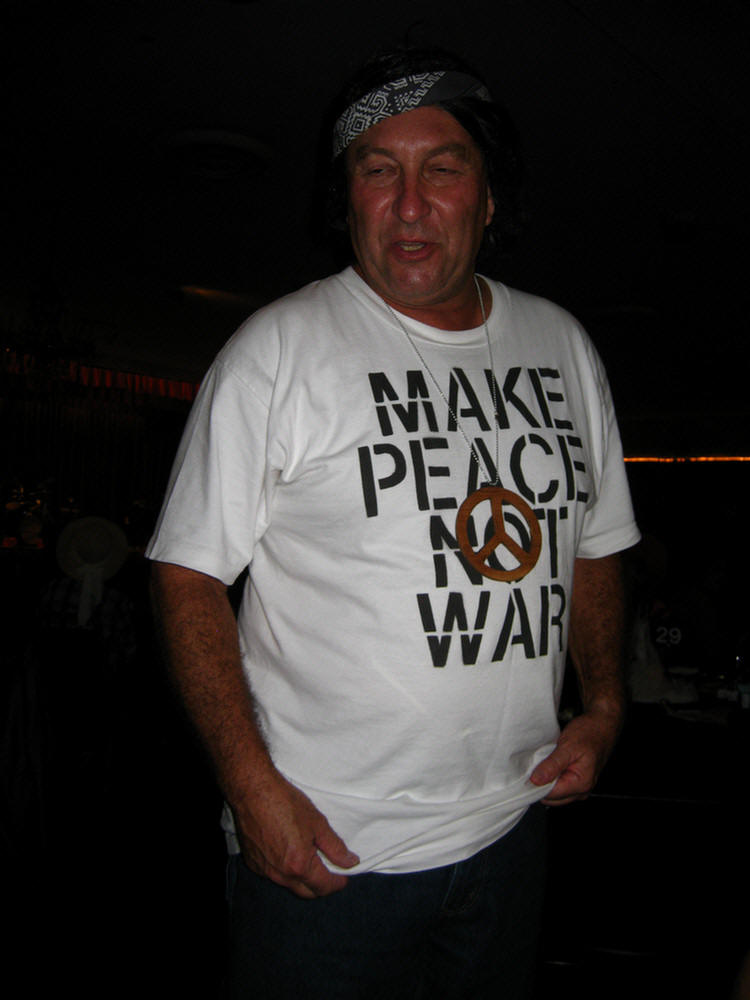 A self made shirt!
Did you know? - A peace symbol is a representation or object that has come to symbolize peace. The dove and the olive branch, or a dove carrying an olive branch in its beak, are ancient symbols of peace; in the latter part of the twentieth century, the peace sign, developed by the Campaign for Nuclear Disarmament, and the V hand signal came into use around the world.
What later became an internationally recognized symbol for peace, wasoriginally designed for the British nuclear disarmament movement. It was designed and completed on 21 February 1958 by Gerald Holtom, a professional designer and artist in Britain for the 4 April march planned by the Direct Action Committee Against Nuclear War (DAC) from Trafalgar Square, London to the Atomic Weapons Research Establishment at Aldermaston Christan in England. The symbol was later adopted by the Campaign for Nuclear Disarmament (CND). It was adopted by first the 1960s anti-war movement, then the counterculture, and finally the popular culture of the time.
The peace sign flag first became known in the United States in 1958 when Albert Bigelow, a pacifist protester, sailed his small boat outfitted with the CND banner into the vicinity of a nuclear test.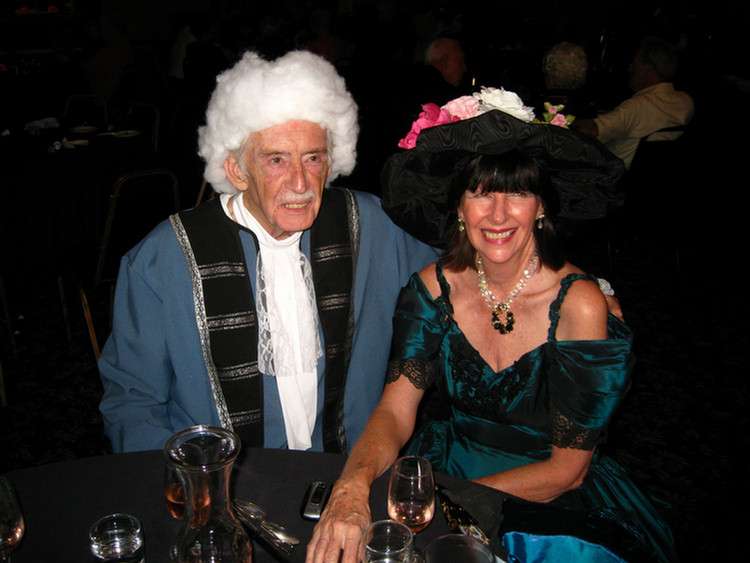 George and Martha joined the party
We Went Out Front To Examine The Entry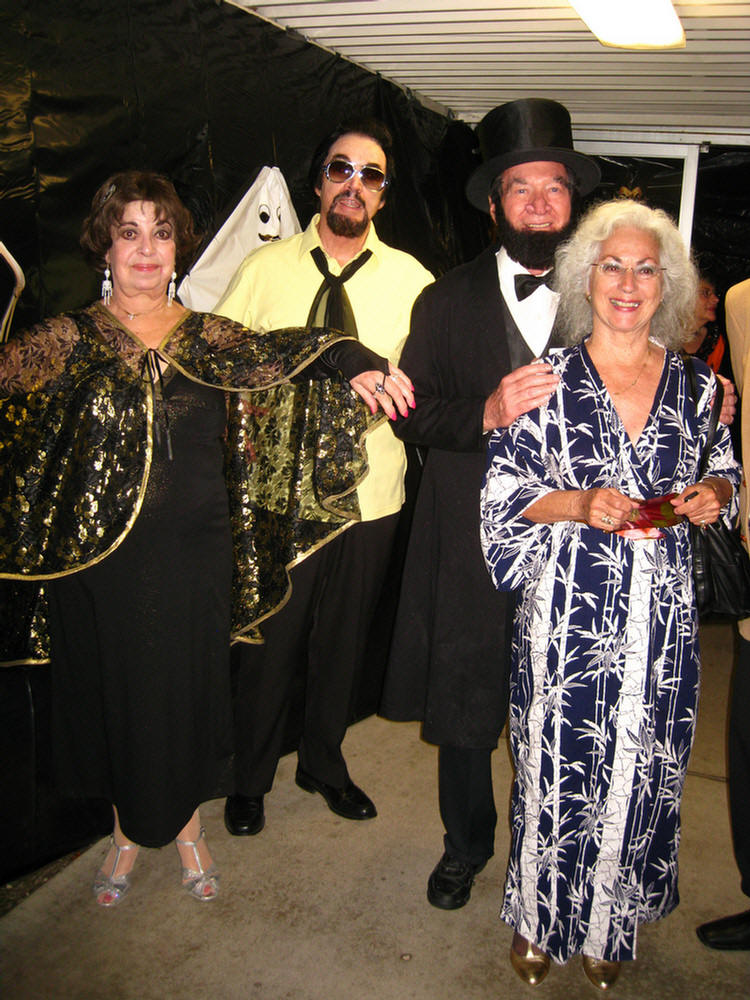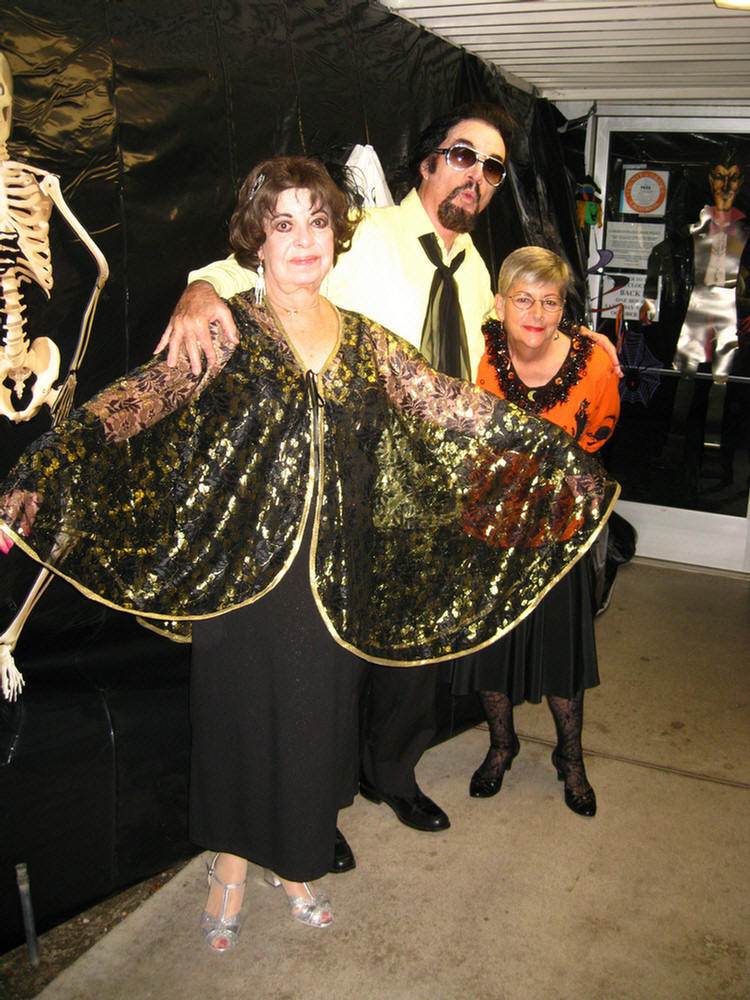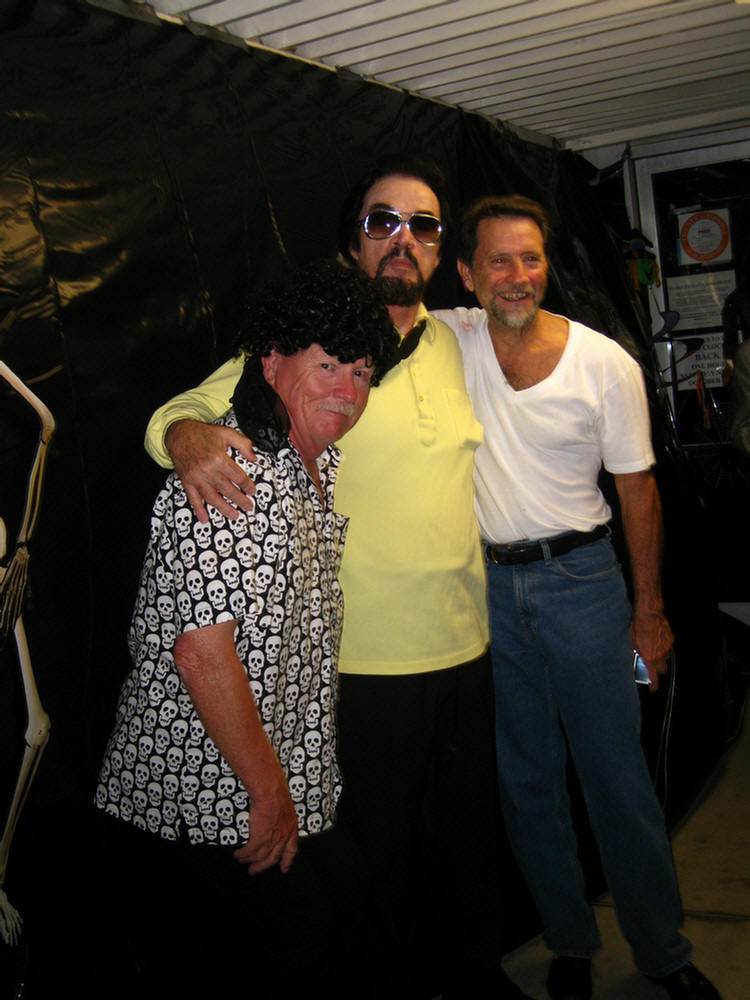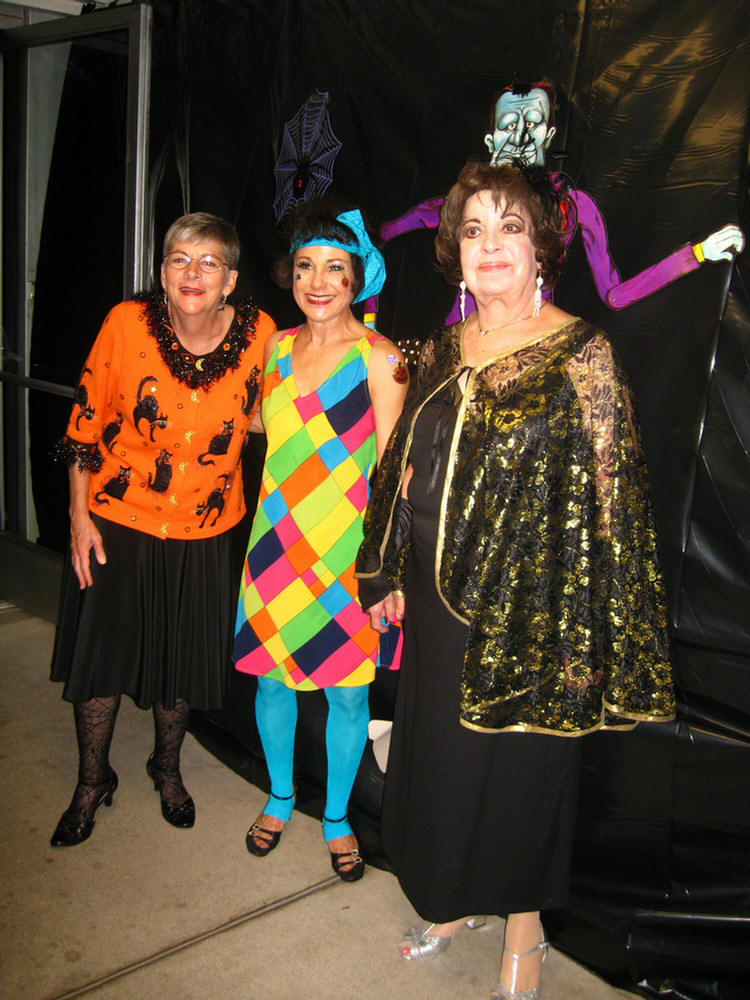 Beware of that skeleton behind you!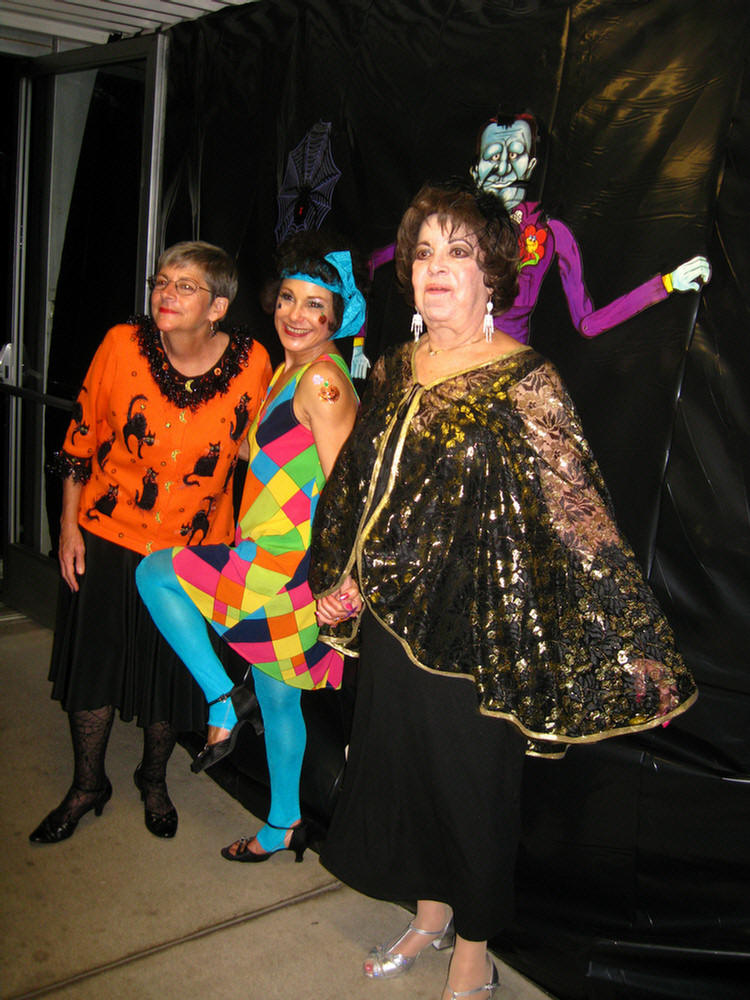 Kicking up their heels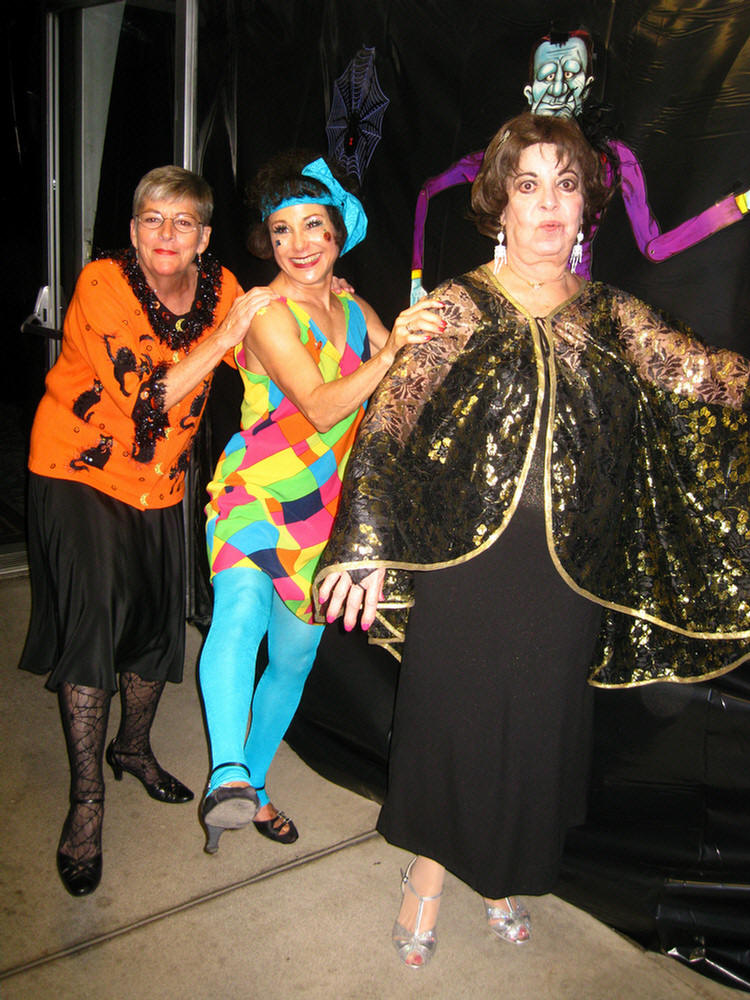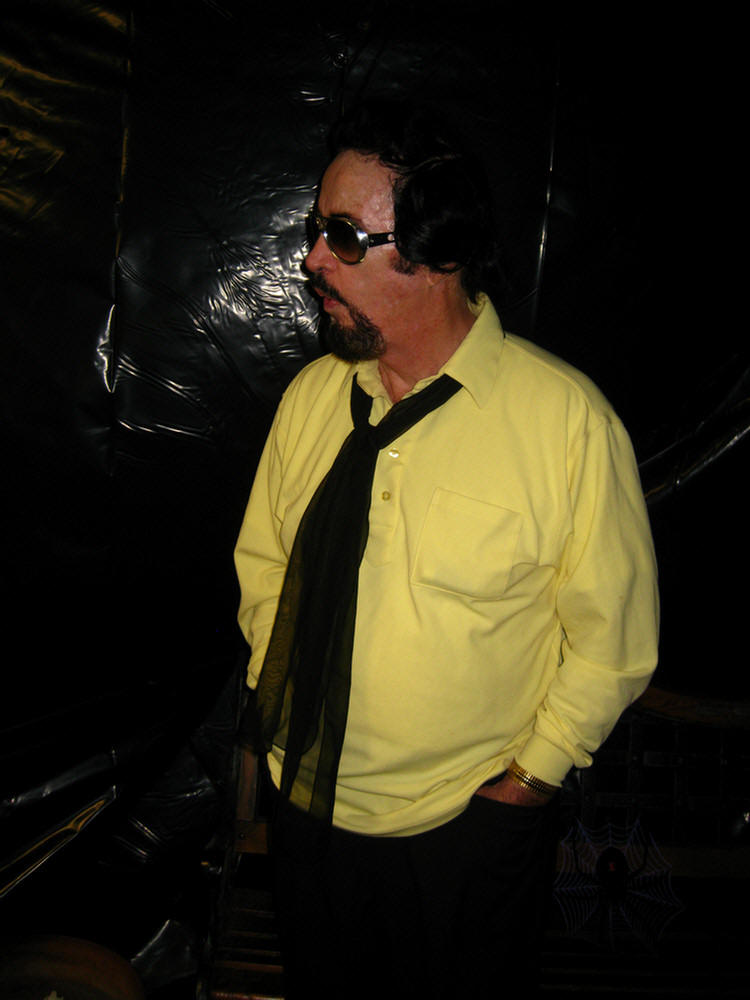 "Girls girls... Let's have a little demeanor here!"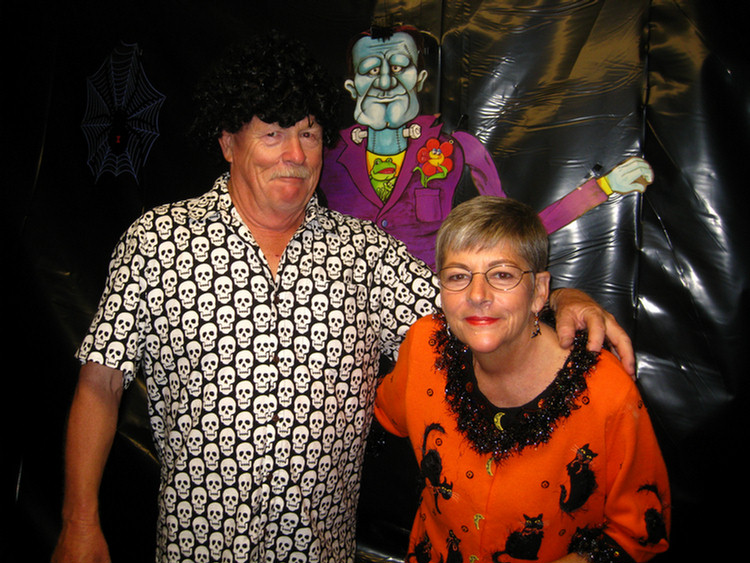 Something is going to happen
The Skeleton Gets Frisky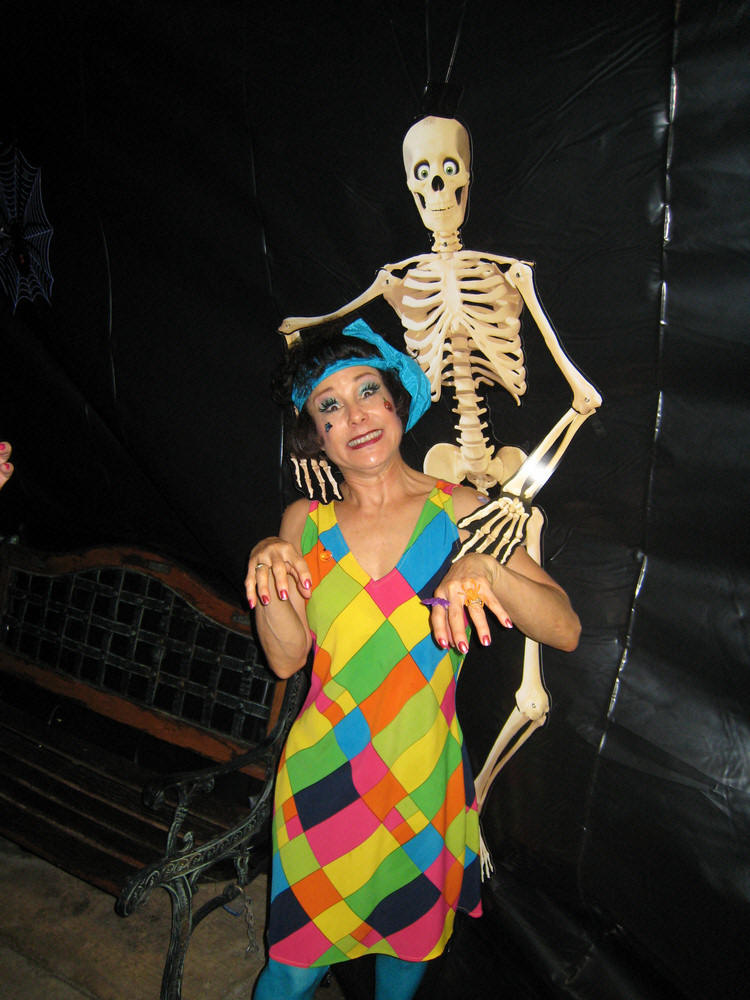 Hey big guy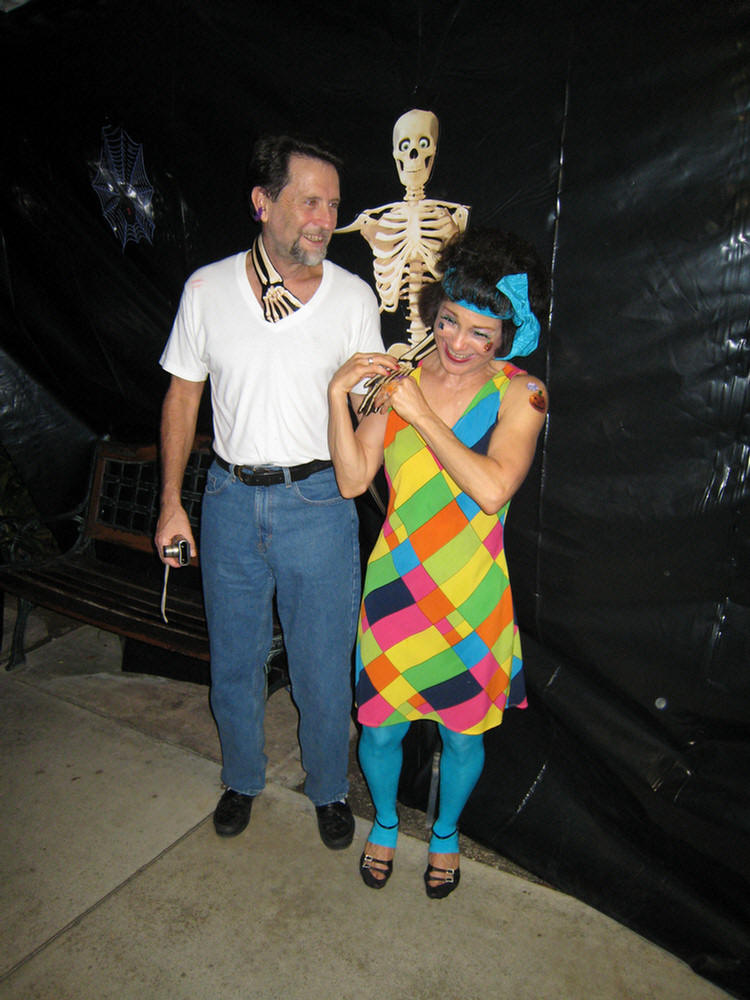 Daring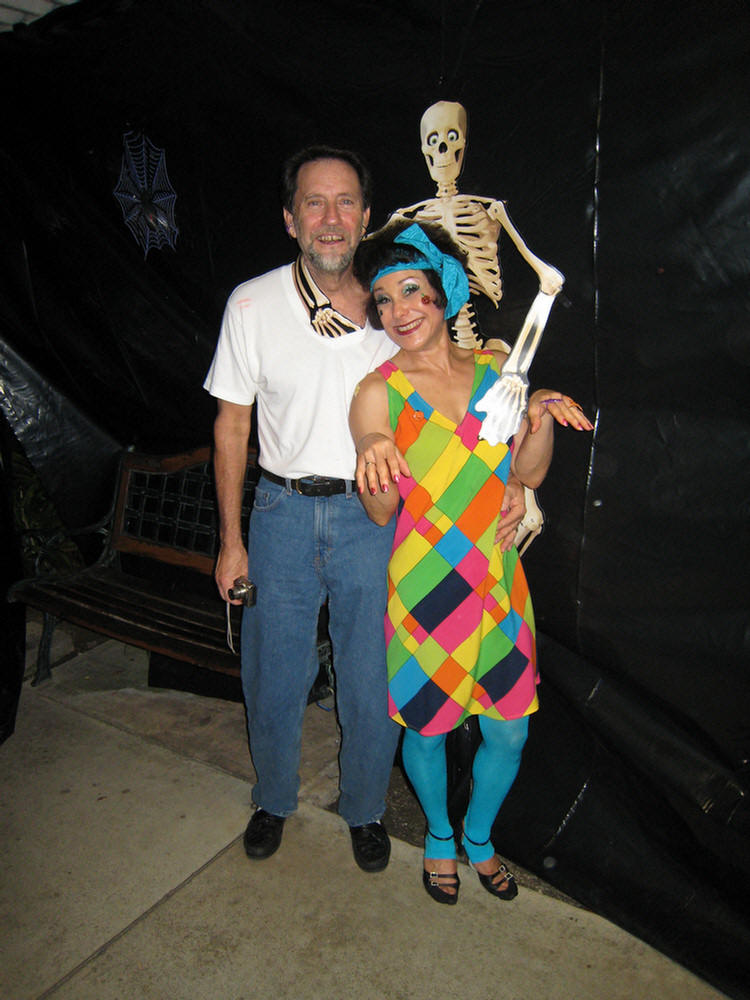 Oops! Bad naughty skeleton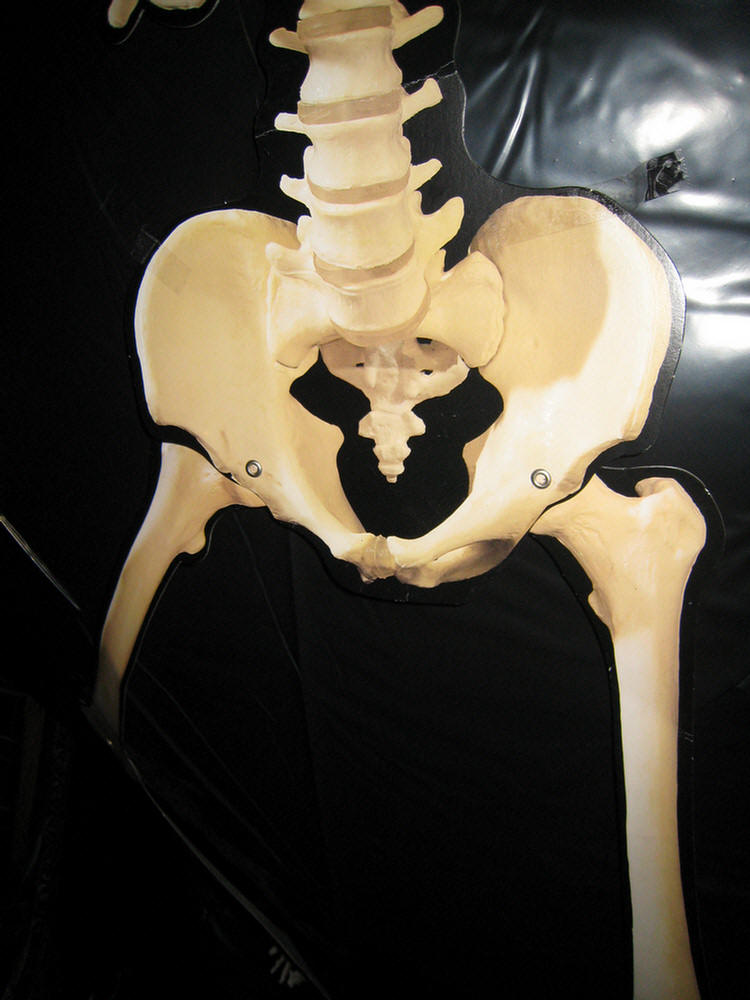 Geeeeeeze! Donna the effect you have on even skeletons!
We Return Inside Quick Before We Get Into More Trouble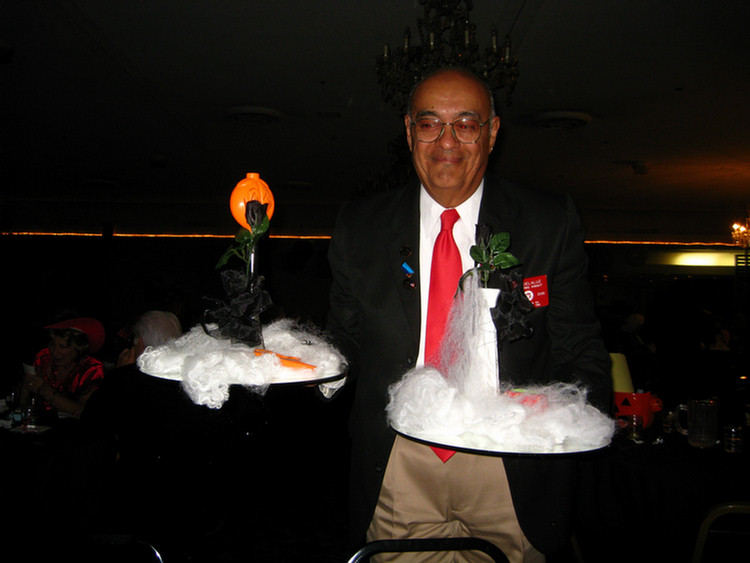 Centerpieces are going night night
Did you know? - On the table, a centerpiece is a large central object which serves a decorative purpose. A nef of precious metals made in the shape of a ship was a popular form in the Middle Ages and Renaissance. However, centerpieces should not be too large, to avoid difficulty with visibility around the table and to allow for the easier serving of dishes.Formal functions in Europe can sometimes have very elaborate centerpieces, which can span the entire length of the table.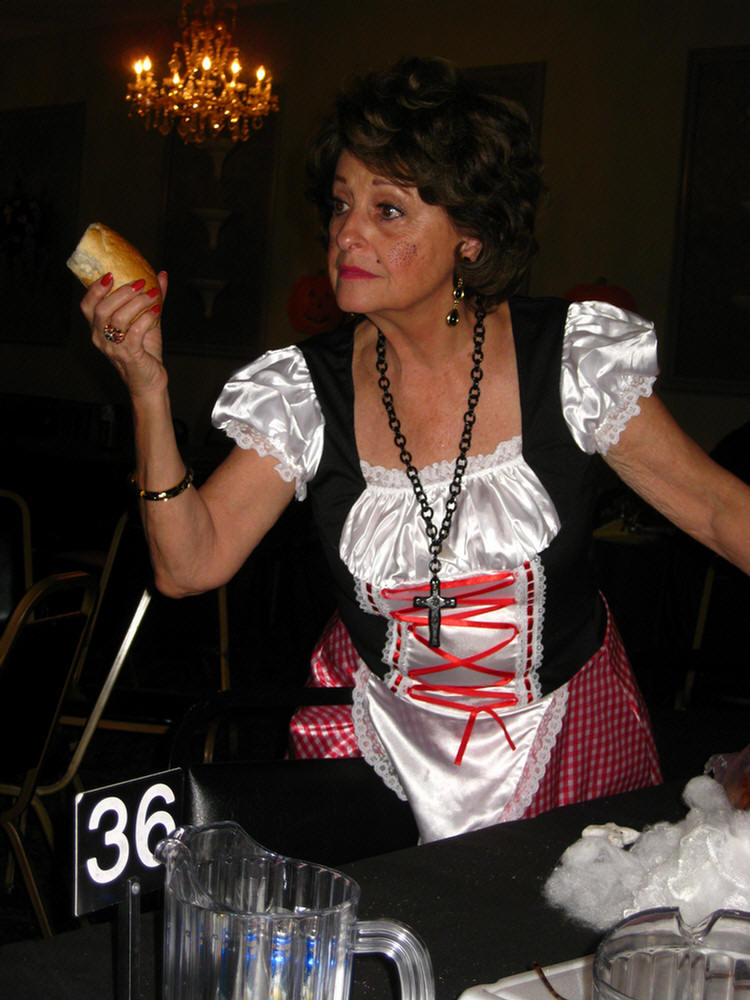 "Bread little boy??"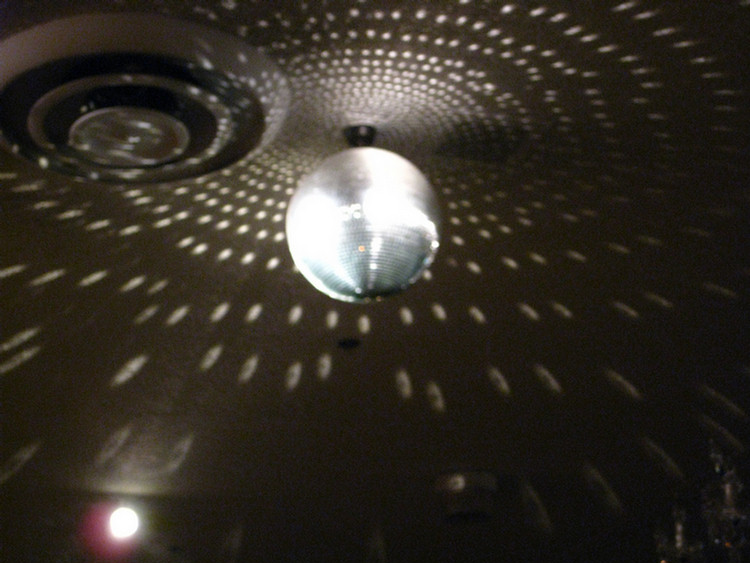 Do you see dots before your eyes?
Did you know? - The first mirror balls were introduced into nightclubs during the 1920s. As part of the general themes of the Roaring 20s, these balls were seen as a popular accent to performing artists such as dancers and musicians. Throughout the 1930s and 40s, mirror balls were frequently seen in films as a representation of glamour and glitz.
They accompanied the large-scale dance numbers seen in a number of movies of the era. The 1970s were the heyday of the mirror ball. Adopted by the disco culture, these devices were synonymous with the nightclubs and were commonly used with other features such as fog machines and strobe lights.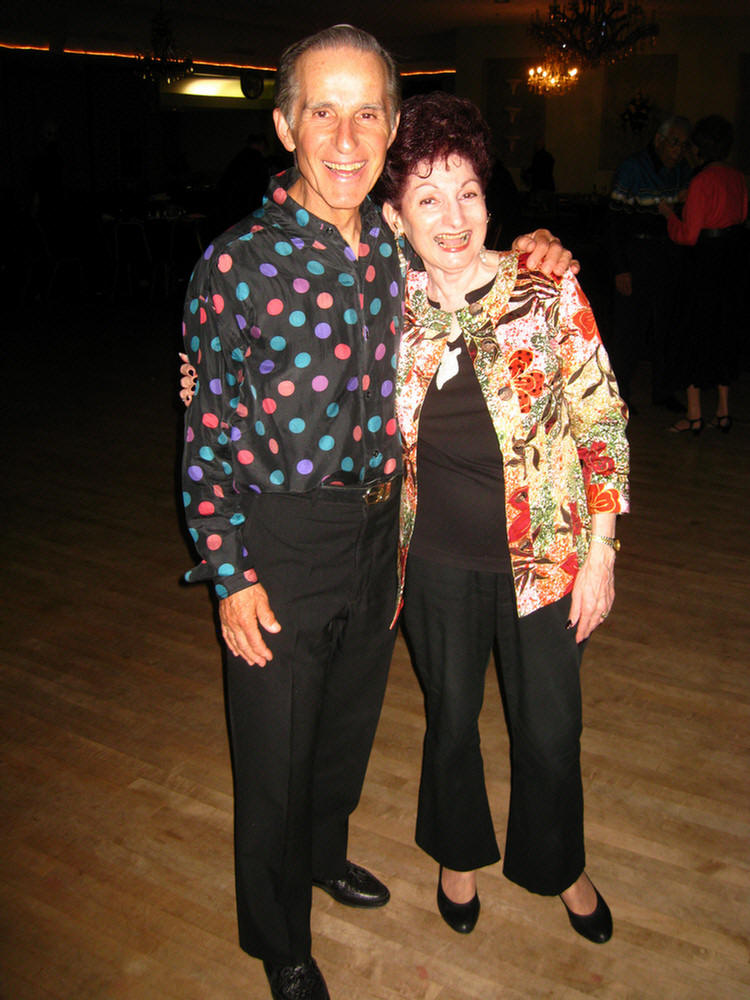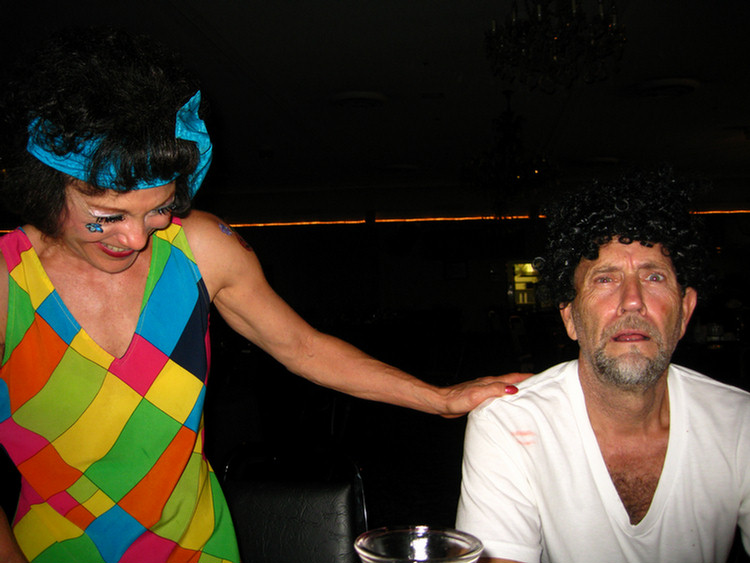 "Huh?"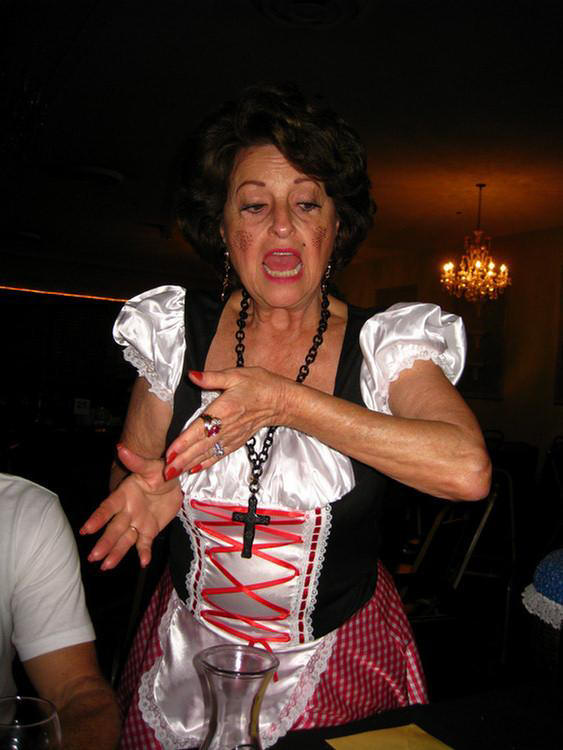 Oh oh! Someone is catching it!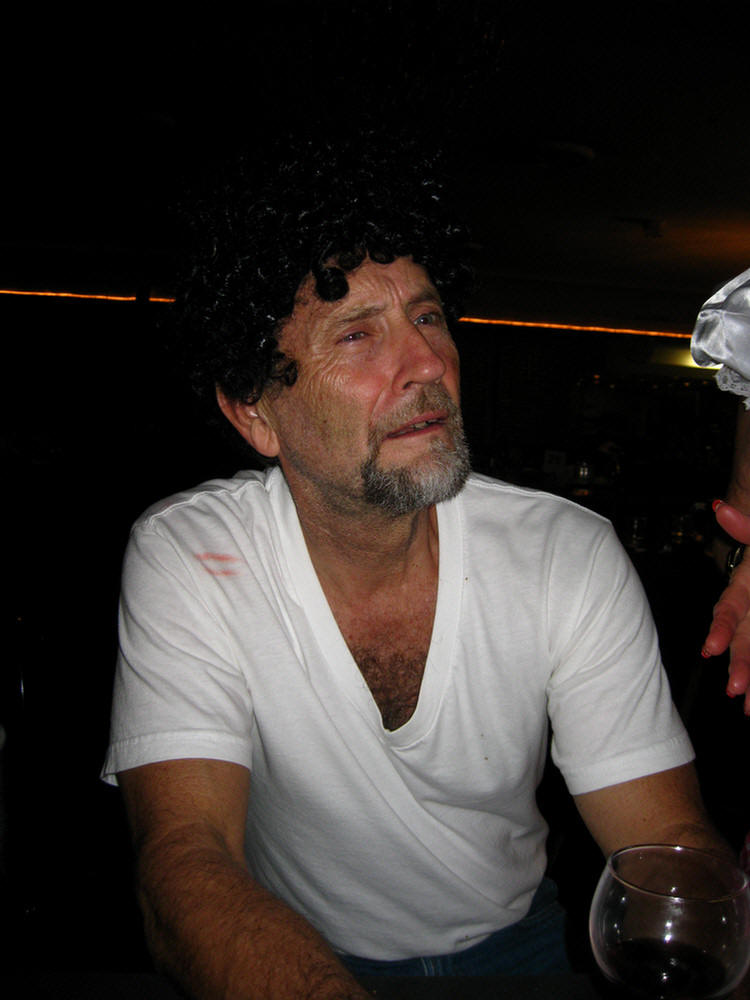 Lipstick on your collar... Sounds like a good name for a song
Did you know? - Women in the ancient Indus Valley Civilization applied lipstick to their lips for face decoration. Ancient Egyptians extracted purplish-red dye from fucus-algin, 0.01% iodine, and some bromine mannite, which resulted in serious illness. Cleopatra had her lipstick made from crushed carmine beetles, which gave a deep red pigment, and ants for a base. Lipsticks with shimmering effects were initially made using a substance found in fish scales called pearlescence.. According to anthropologists, the lips remind us of the labia, because they flush red and swell when they're aroused, which is the conscious or subconscious reason women have always made them look even redder with lipstick.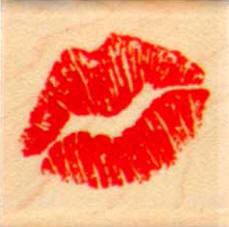 During the Islamic Golden Age the notable Arab Andalusian cosmetologist Abu al-Qasim al-Zahrawi (Abulcasis) invented solid lipsticks, which were perfumed stocks rolled and pressed in special molds, and he described them in his Al-Tasrif.[In Medieval Europe, lipstick was banned by the church and was thought to be used as an 'incarnation of Satan',[5] cosmetics being 'reserved' for prostitutes. Lipstick started to gain popularity in England the 16th century, during the reign of Queen Elizabeth I, who made piercing red lips and bright white faces a fashion statement. By that time, lipstick was made from a blend of beeswax and red stains from plants.
During the Second World War, lipstick gained popularity as a result of its use in the movie industry, and it became commonplace for women to apply makeup, or "put their face on."
As with most other types of makeup, lipstick is typically, but not exclusively, worn by women. It is usually not worn until a female reaches adolescence or adulthood. Male lipstick, especially as used in theater, is sometimes called "manstick."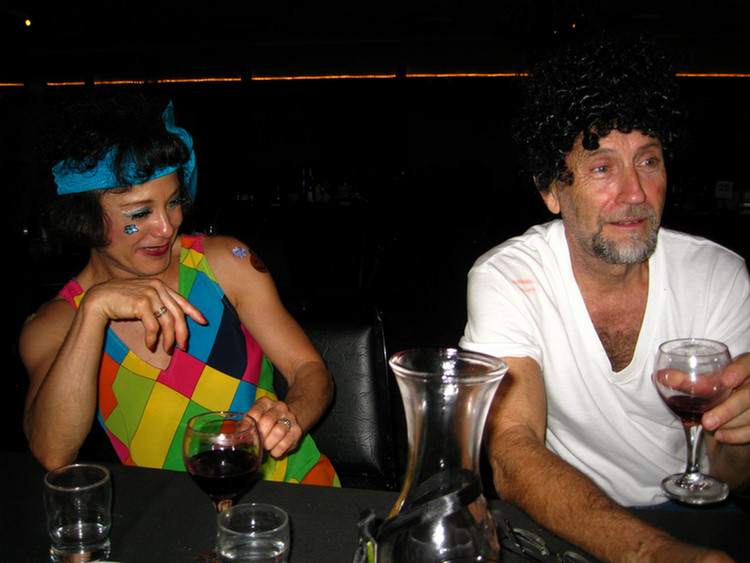 Looks like we all had a great time!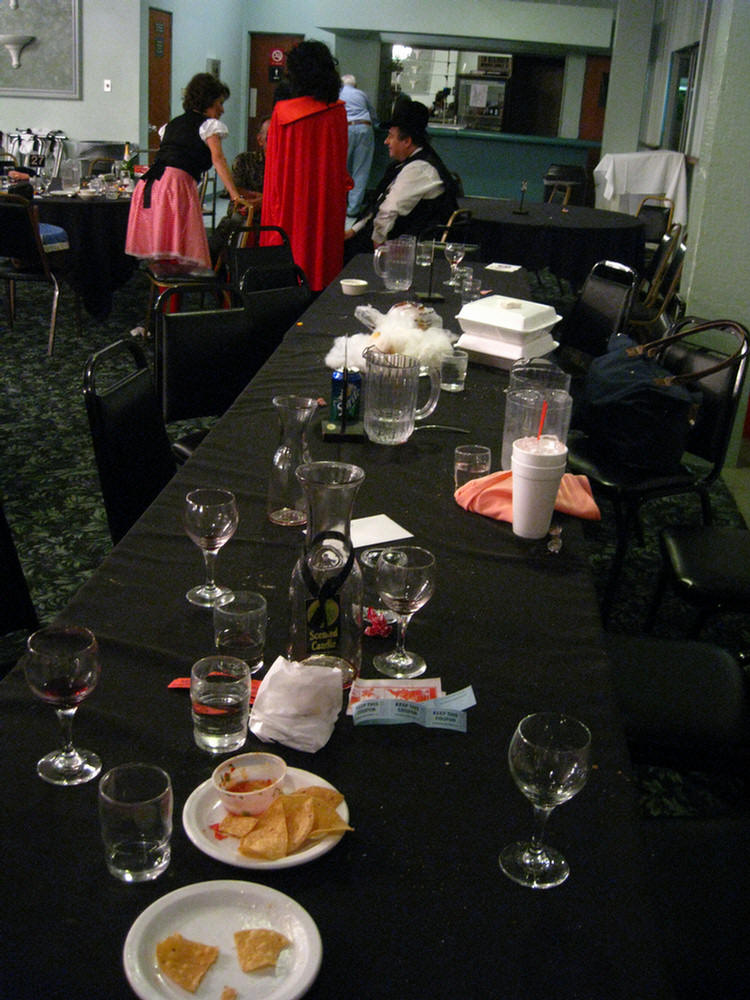 We held out till the last! Time to go home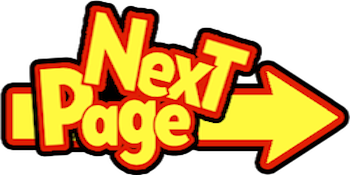 To Page Four and the "Vicky Cam"