The Costume Party Continues (Page Two)
A Quote To Remember - Look, there's no metaphysics on earth like chocolates. ~Fernando Pessoa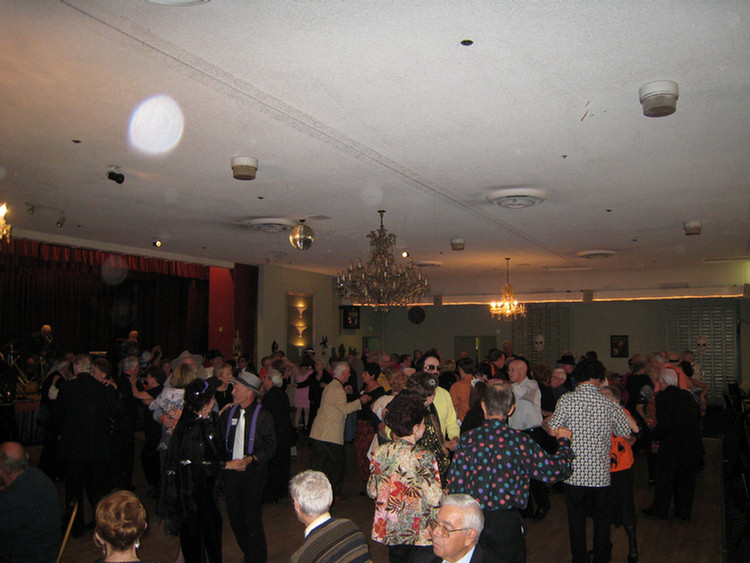 The music as always was excellent

Look in the middle for Gladys, Elvis, Donna, Leon, and Marcia
Wine Is Flowing So We Are Getting Down To Serious Business

Looks like a good story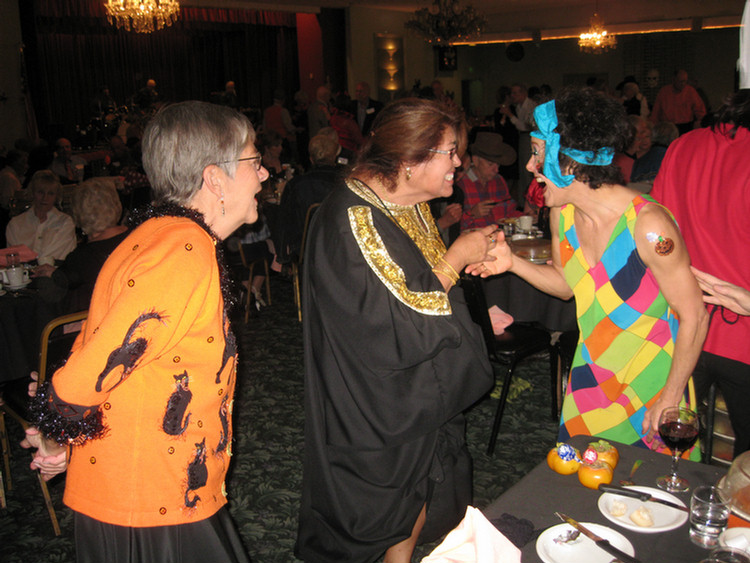 High school friends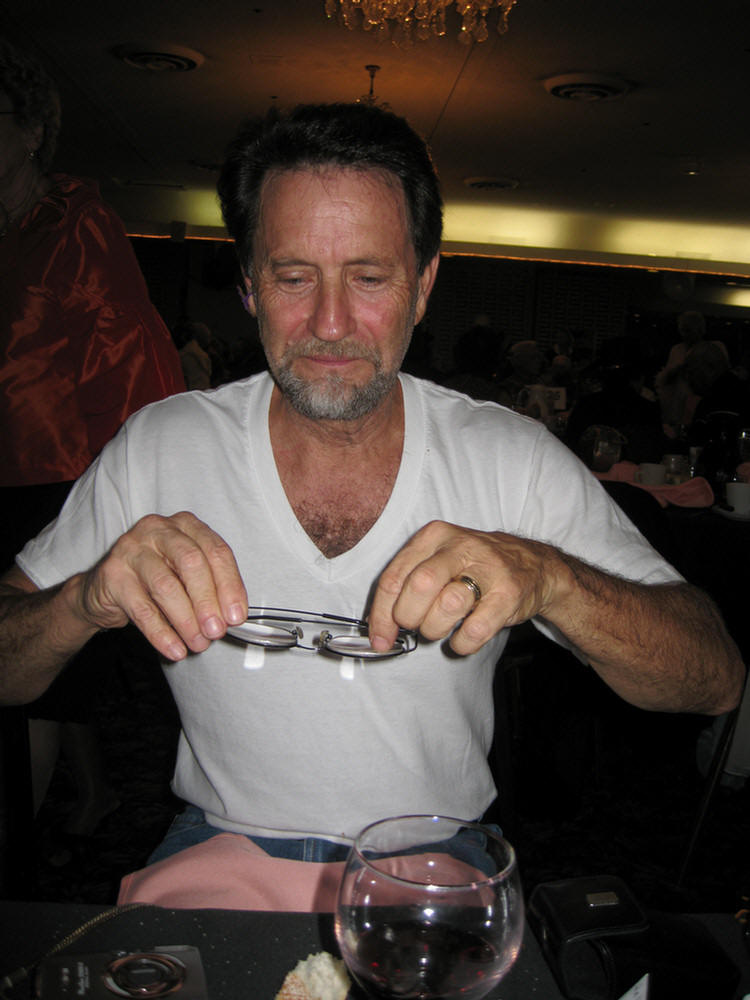 What are these Bob? Are they originals from Italy??
Did you know? - Around 1284 in Italy, Salvino D'Armate is credited with inventing the first wearable eye glasses. The earliest pictorial evidence for the use of eyeglasses, however, is Tomaso da Modena's 1352 portrait of the cardinal Hugh de Provence reading in a scriptorium. Another early example would be a depiction of eyeglasses found north of the Alps in an altarpiece of the church of Bad Wildungen, Germany, in 1403.
Many theories abound for whom should be credited for the invention of traditional eyeglasses. In 1676, Francesco Redi, a professor of medicine at the University of Pisa, wrote that he possessed a 1289 manuscript whose author complains that he would be unable to read or write were it not for the recent invention of glasses. He also produced a record of a sermon given in 1305, in which the speaker, a Dominican monk named Fra Giordano da Rivalto, remarked that glasses had been invented less than twenty years previously, and that he had met the inventor. Based on this evidence, Redi credited another Dominican monk, Fra Alessandro da Spina of Pisa, with the re-invention of glasses after their original inventor kept them a secret, a claim contained in da Spina's obituary record.
While the exact date and inventor may be forever disputed, it is almost certain that spectacles were invented between 1280 and 1300 in Italy.

Sue and Elvis share stories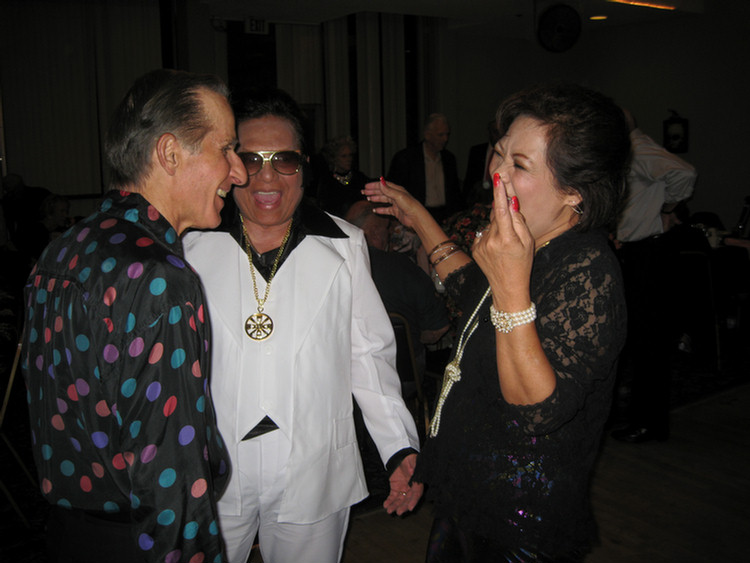 Dancing friends are always happy - Leon with Roger and Tessie

The bar... Great place to meet
Did you know? - The term "bar" is derived from the specialized counter on which drinks are served and is a synecdoche applied to the whole of the drinking establishment. The "back bar" or "gantry" is a set of shelves of glasses and bottles behind that counter. In some bars, the gantry is elaborately decorated with woodwork, etched glass, mirrors, and lights. When food is served elsewhere in the establishment, it may also be ordered and eaten at the bar.
There have been many names throughout history for establishments where people gather to drink alcoholic beverages. Even when an establishment uses a different mane such as a tavern, the area of the establishment where the bartender serves the alcoholic beverage is normally called "the bar"

We know pot is soon to be legal but this is too early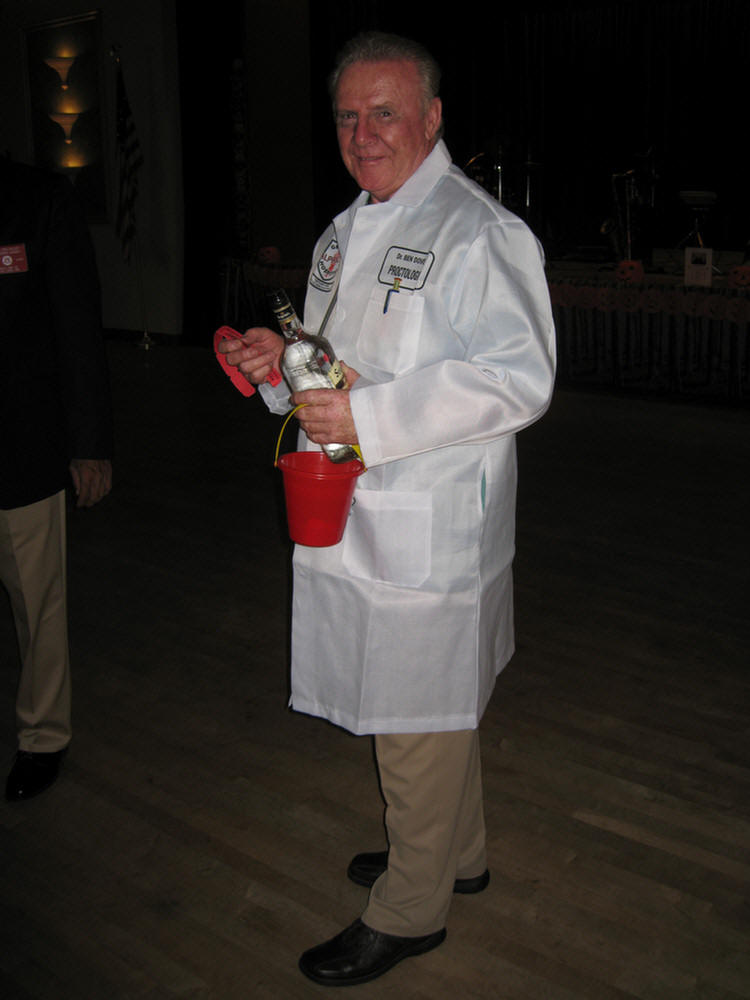 Whatcha gonna do with the vodka Doc??
Did you know? - Vodka (Russian: водка, Polish: wódka; from вода (woda) [water] + ка (ka) [little]) is a clear distilled liquor composed of water and ethyl alcohol, made from a fermented substance of either grain, rye, wheat, potatoes, or sugar beet molasses; it also might contain trace amounts of other substances, either a flavour or unintended impurities. Vodka's alcoholic content usually ranges between 35 to 50 per cent by volume; the standard Russian, Lithuanian, and Polish vodkas are 40 per cent alcohol by volume (80 proof).

Historically, this alcoholic-proof standard derives from the Russian vodka quality standards established by Tsar Alexander III in 1894. The Muscovite Vodka Museum reports that chemist Dmitri Mendeleev (viz. the Periodic Table of the Elements) determined the ideal proof as 38 per cent; however, because, in that time, distilled spirits were taxed per their alcoholic strength, that percentage was rounded upwards, to 40 per cent, for simplified taxation calculus.

For such a liquor to be denominated "vodka", governments establish a minimal alcoholic proof; the European Union established 37.5 percent alcohol by volume as the minimal proof for European vodka. Although vodka is traditionally drunk neat in the vodka belt — Eastern Europe and the Nordic countries — its popularity, elsewhere, derives from its neutral spirit usefulness in cocktails and mixed drinks, such as the bloody Mary, the screwdriver, the White Russian, the vodka tonic, and the vodka martini.

Paul with hair? What will they think of next?
Meanwhile Over At The Rancho

On Guard
Did you know? - A sword is a long, edged piece of metal, used in many civilizations throughout the world, primarily as a cutting or thrusting weapon and occasionally for clubbing. The word sword comes from the Old English sweord, cognate to Old High German swert, Middle Dutch swaert, Old Norse sverð (cf.Danish sværd, Norwegian sverd, Swedish svärd) Old Frisian and Old Saxon swerd and Modern Dutch zwaard and German Schwert, from a Proto-Indo-European root *swer- "to wound, to cut".
A sword fundamentally consists of a blade and a hilt, typically with one or two edges for striking and cutting, and a point for thrusting. The basic intent and physics of swordsmanship have remained fairly constant through the centuries, but the actual techniques vary among cultures and periods as a result of the differences in blade design and purpose. Unlike, say, the bow or spear, the sword is a purely military weapon, and this has made it symbolic of warfare or naked state power in many cultures. The names given to many swords in mythology, literature, and history reflect the high prestige of the weapon (see types of swords).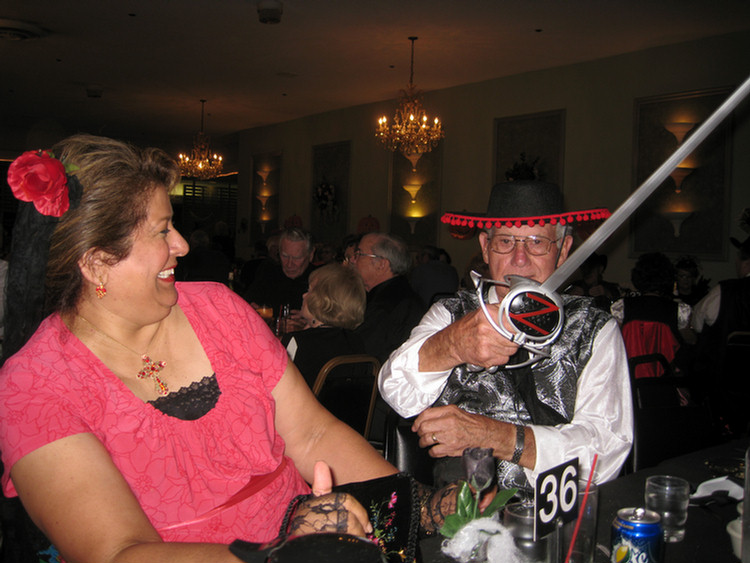 Whack!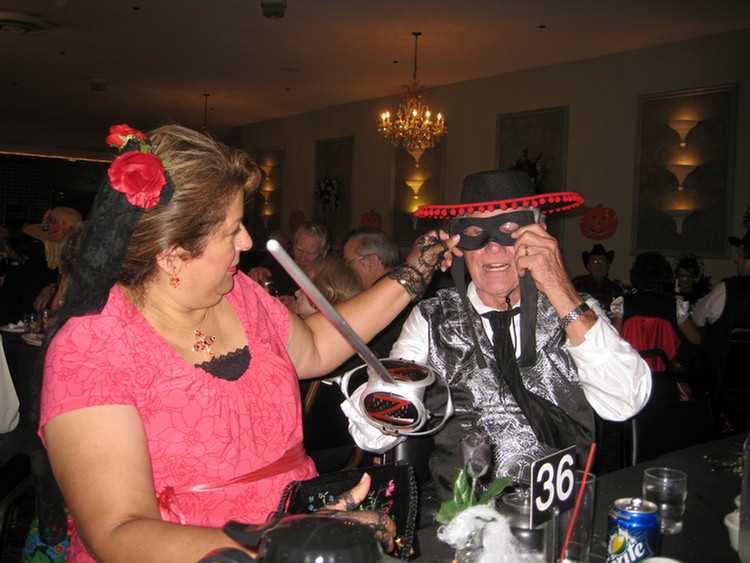 Vicky is admiring the dingle balls. Officially known as
Crimson Red Pompom Dingle Ball Sewing Trim

We have a prize winner!!!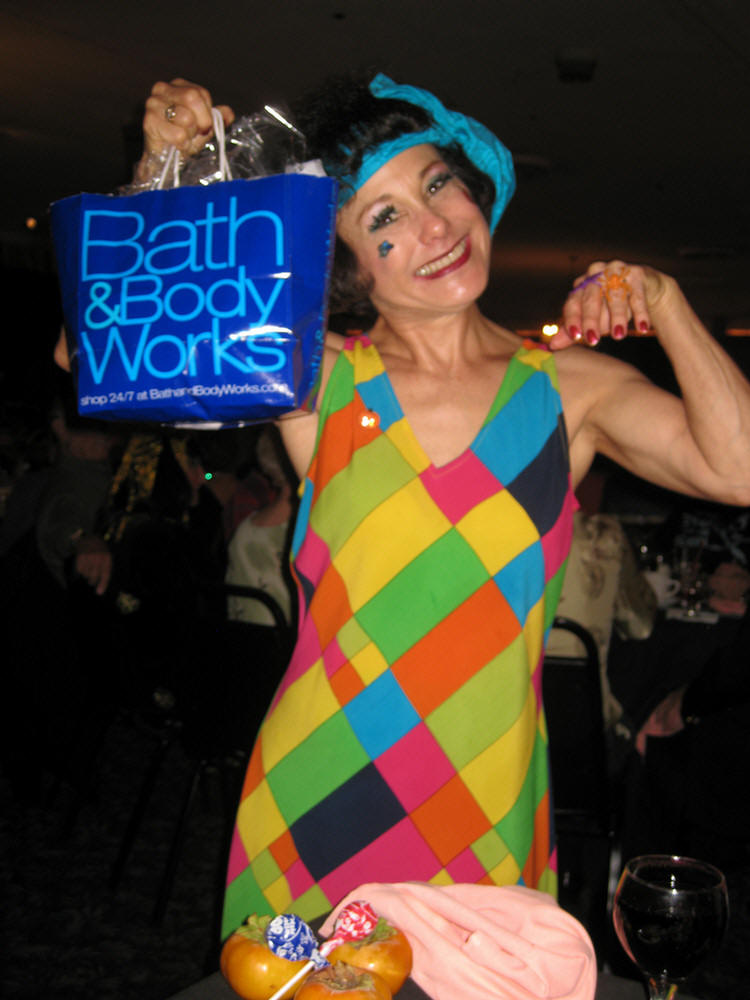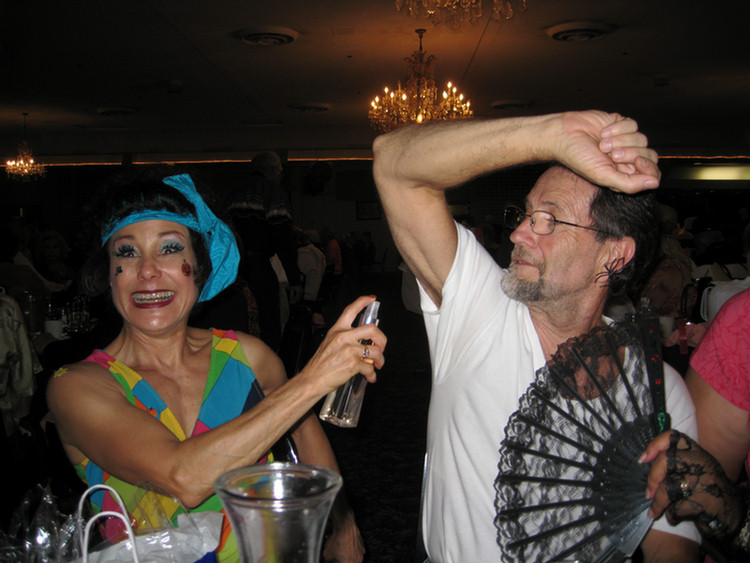 Let's put that bag to work... Bob first!

Read the shirt
Did you know? - Pirates have been around as long as people have used the oceans as trade routes. The earliest documented instances of piracy are the exploits of the Sea Peoples who threatened the Aegean and Mediterranean in the 13th century BC. Maritime piracy, according to the United Nations Convention on the Law of the Sea (UNCLOS) of 1982, consists of any criminal acts of violence, detention, or depredation committed for private ends by the crew or the passengers of a private ship or aircraft that is directed on the high seas against another ship, aircraft, or against persons or property on board a ship or aircraft.
Piracy can also be committed against a ship, aircraft, persons, or property in a place outside the jurisdiction of any state, in fact piracy has been the first example of universal jurisdiction.

Bob won the spider scented candles

"Dang... Smells like spiders!!"
Did you know? - A smoke film can be a concern to those who frequently burn a candle indoors and is also referred to as ghosting, carbon tracking, or carbon tracing. Smoke can be produced when a candle does not burn the wax fuel completely. A scented candle can be a source of candle smoke deposits. Trimming candle wicks to about 6 millimeters (¼ in) or shorter will keep smoking to a minimum. A flickering flame will produce more smoke, therefore a candle should be burned in an area free from drafts.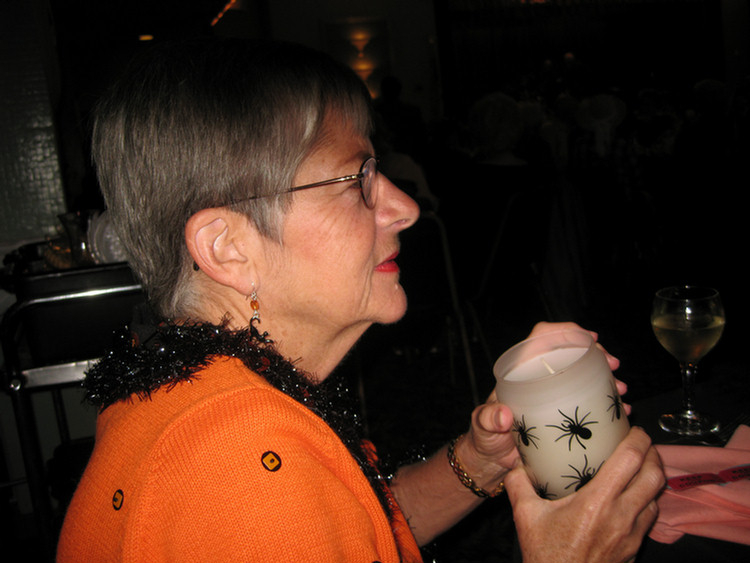 "Yup! Just like spiders!"

OWG, spiders!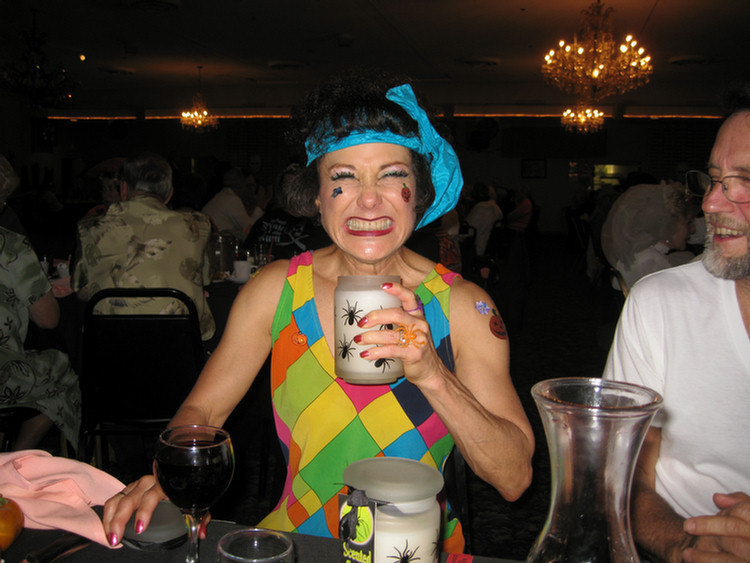 "Yuck! Smells like spiders!:

"What should we do with these??"
Time For Visiting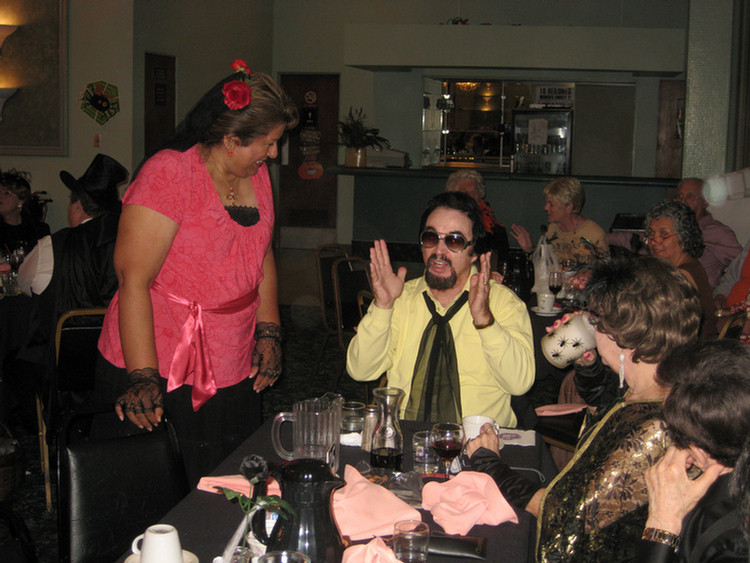 Vicky is asking for an autograph from Elvis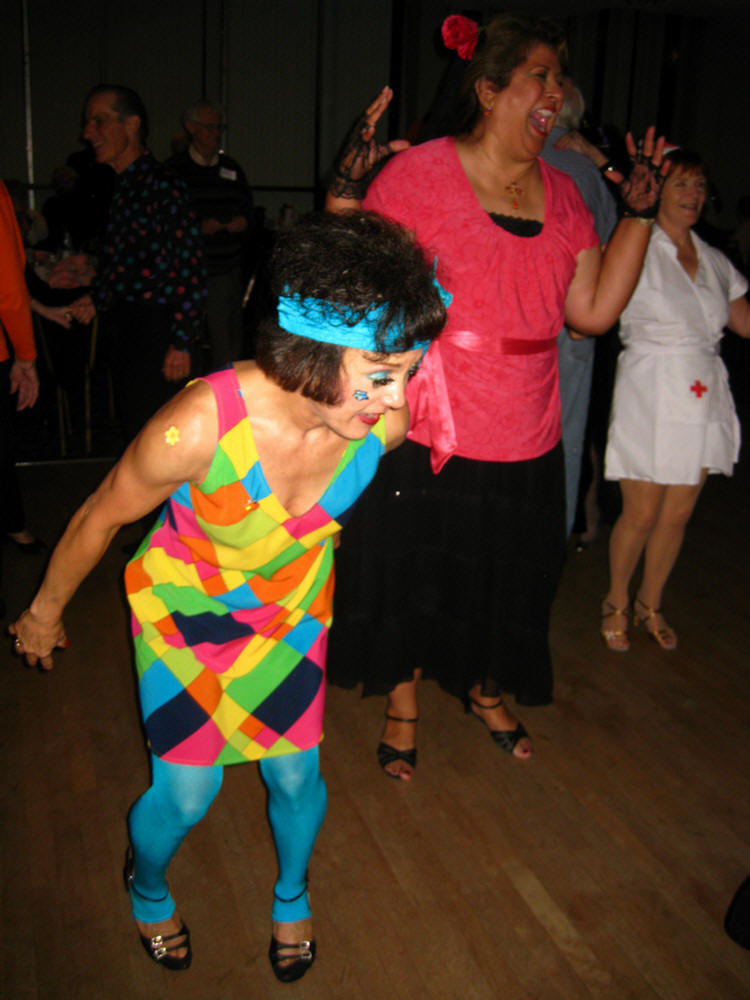 Line dance time
Did you know? - A line dance is choreographed dance with a repeated sequence of steps in which a group of people dance in one or more lines or rows without regard for the sex of the individuals, all facing the same direction, and executing the steps at the same time.
Line dancers are not in physical contact with each other. Older "line dances" have lines in which the dancers face each other, or the "line" is a circle, or all dancers in the "line" follow a leader around the dance floor; while holding the hand of the dancers beside them.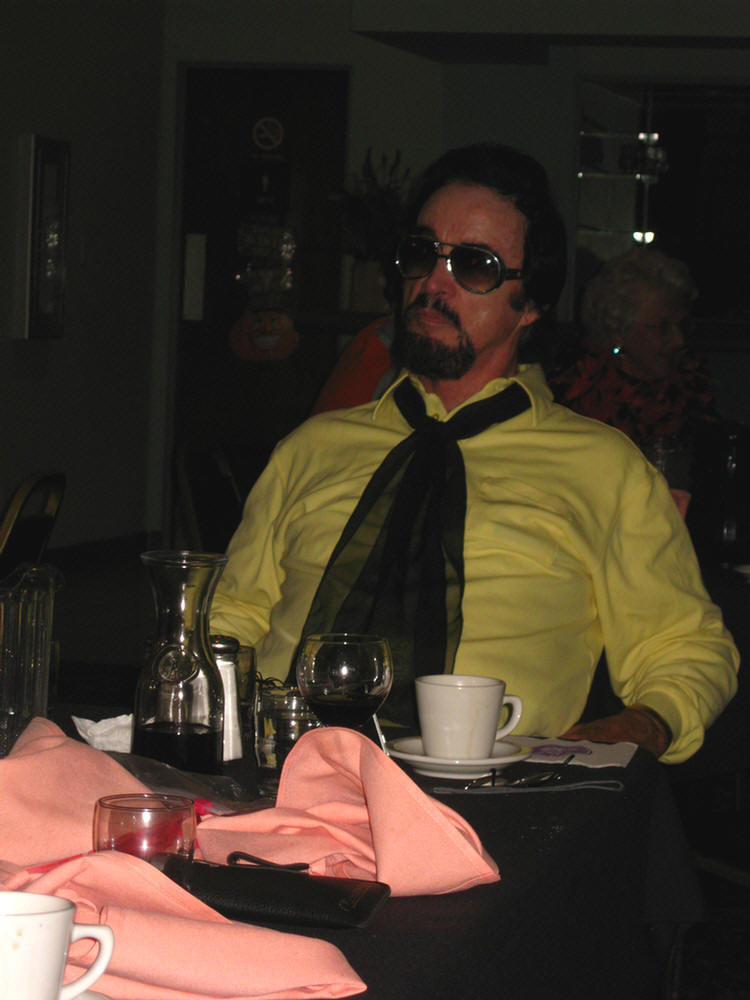 Elvis takes it all in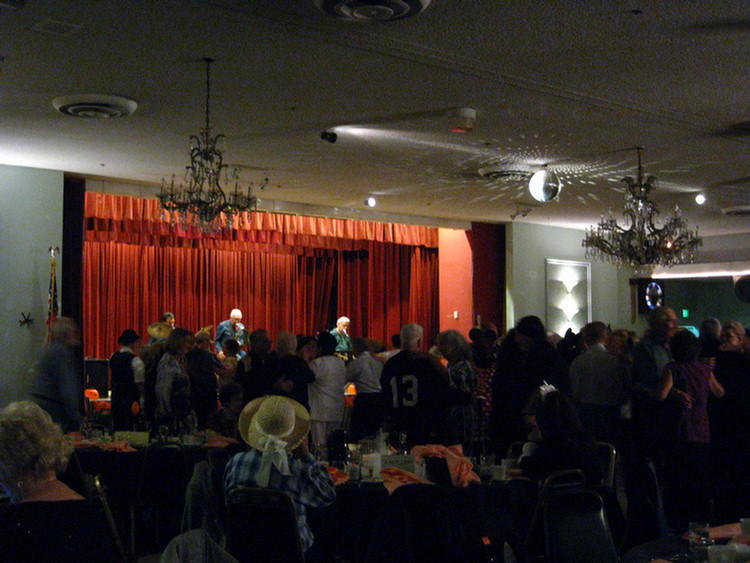 Great crowd
March Of The Costumes
Did you know? - Marching is part of basic training in the military in most countries. In most cases, marching uses a system of drill commands. Learning to march by obeying commands is considered a form of discipline. Marching was invented by the Prussian Army. While marching, individuals must maintain their dress, cover, interval, and distance (DCID):
Dress — alignment with the person to the side;
Cover — alignment with the person in front;
Interval — space between the person(s) to the side;
Distance — space between the person in front.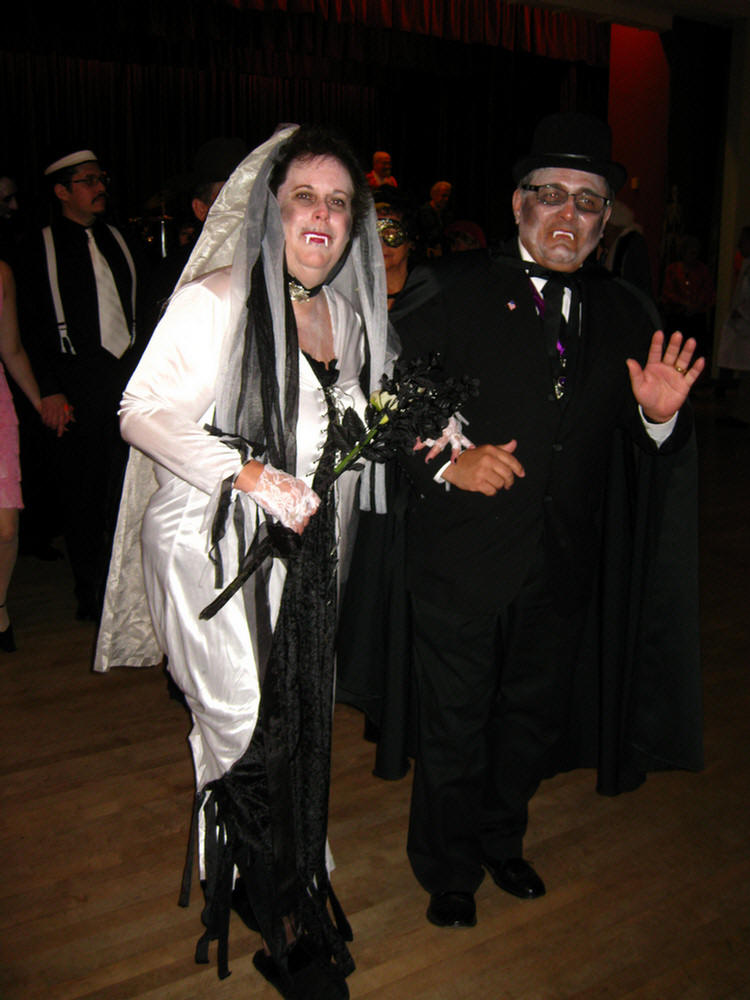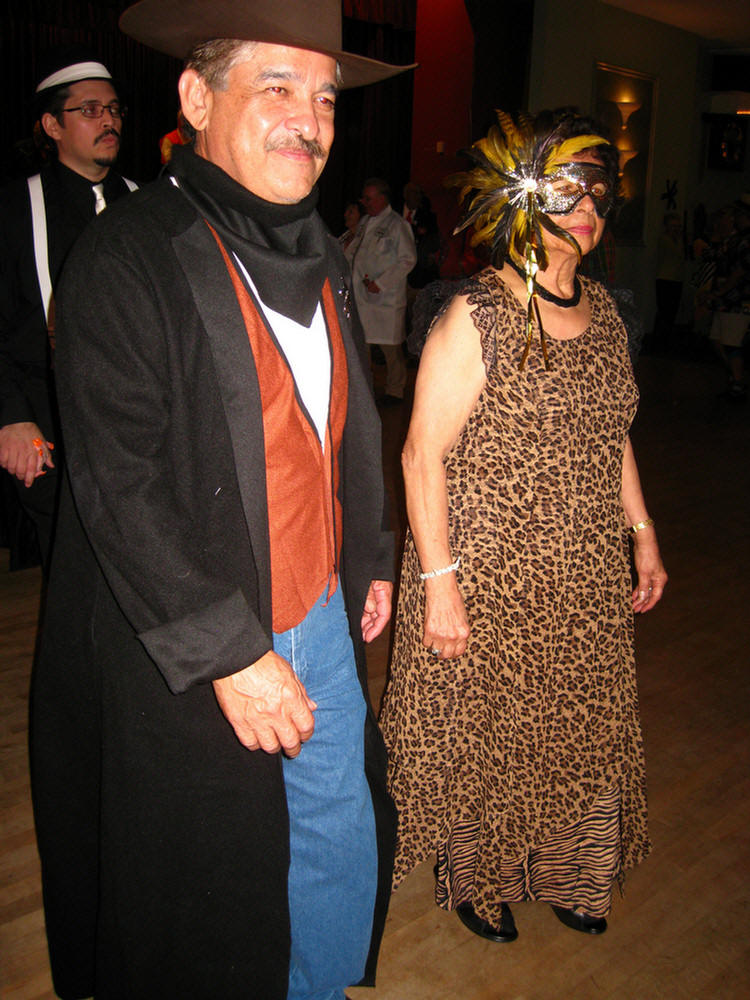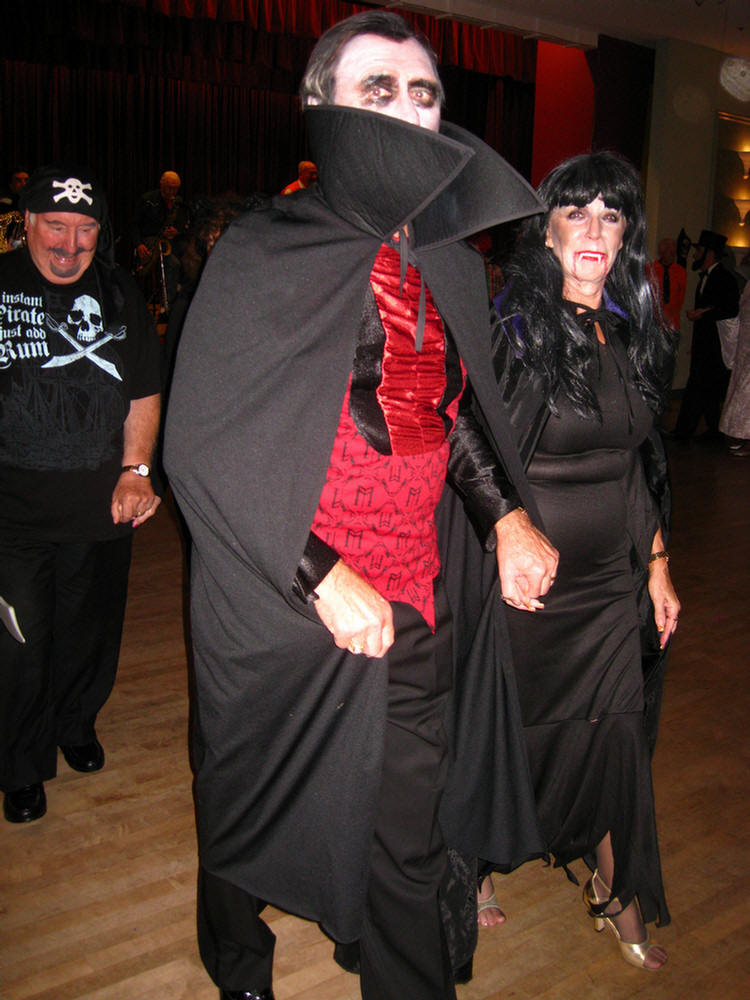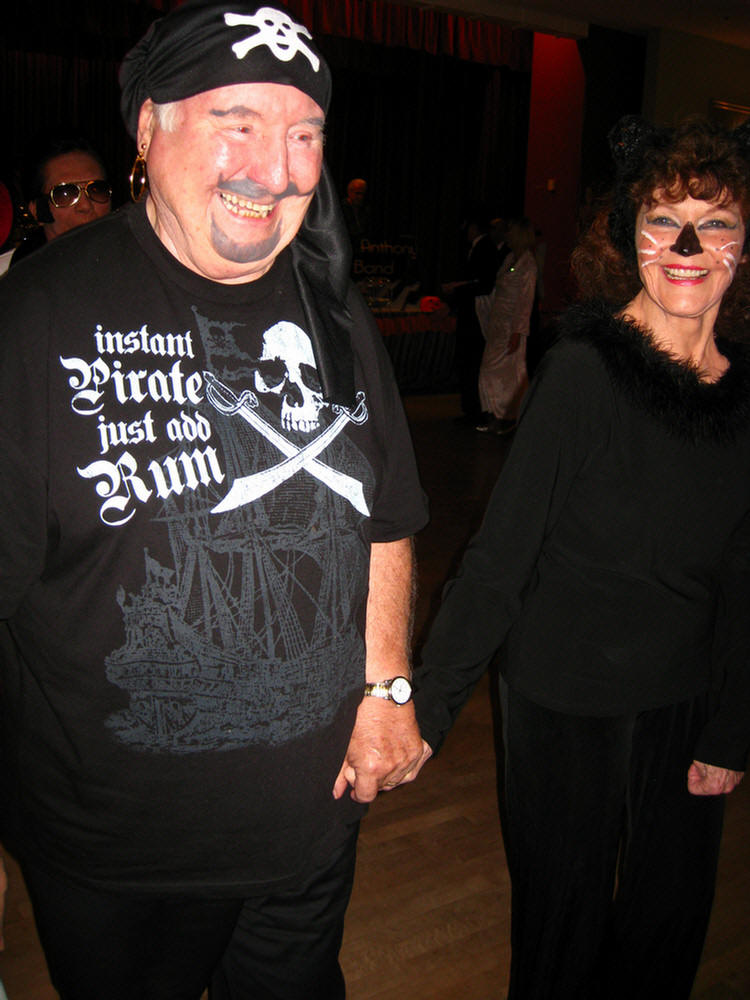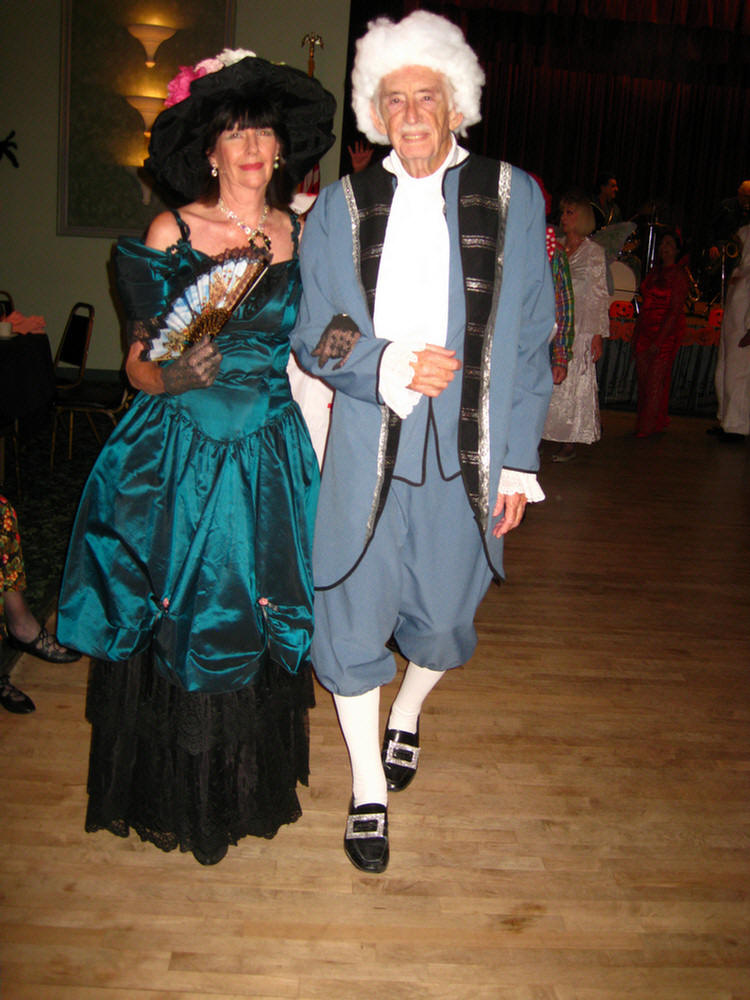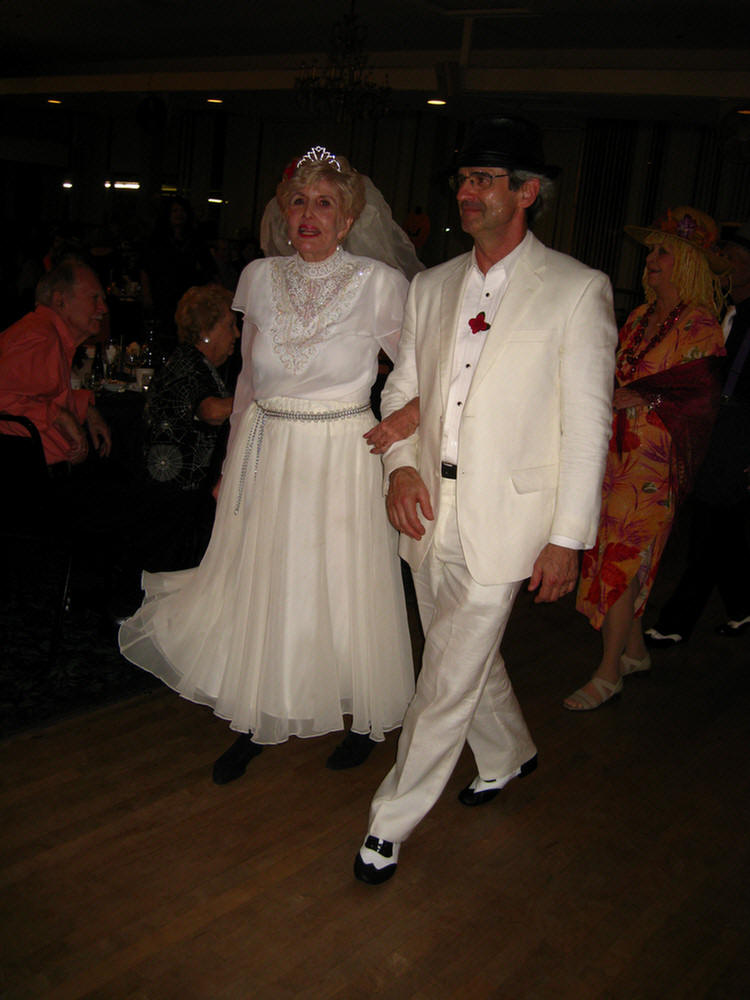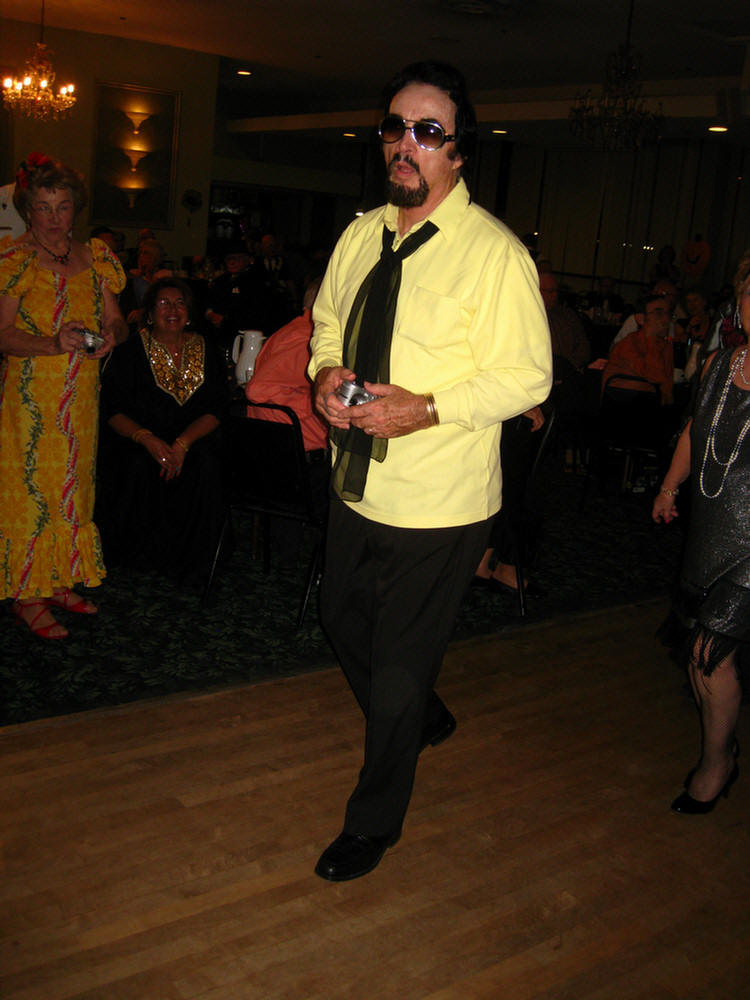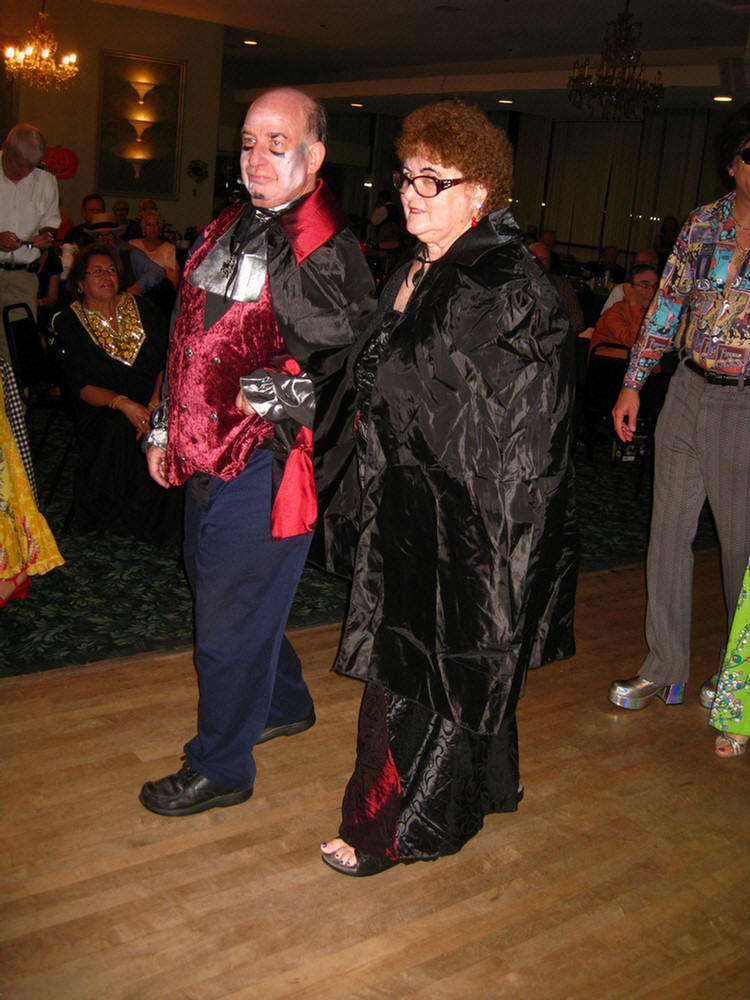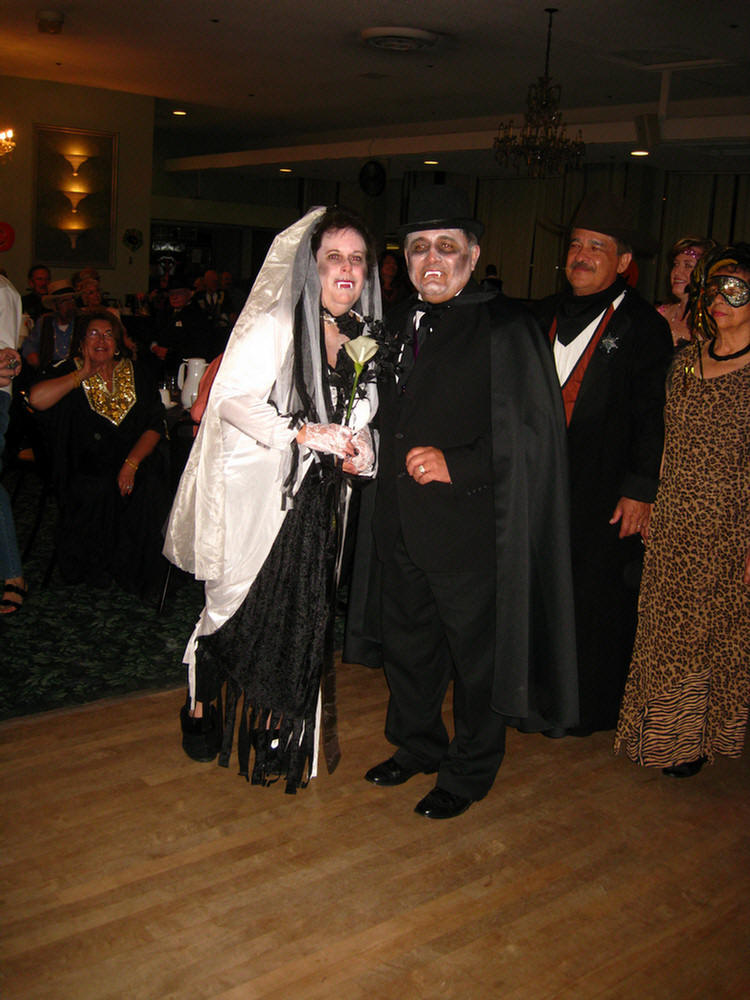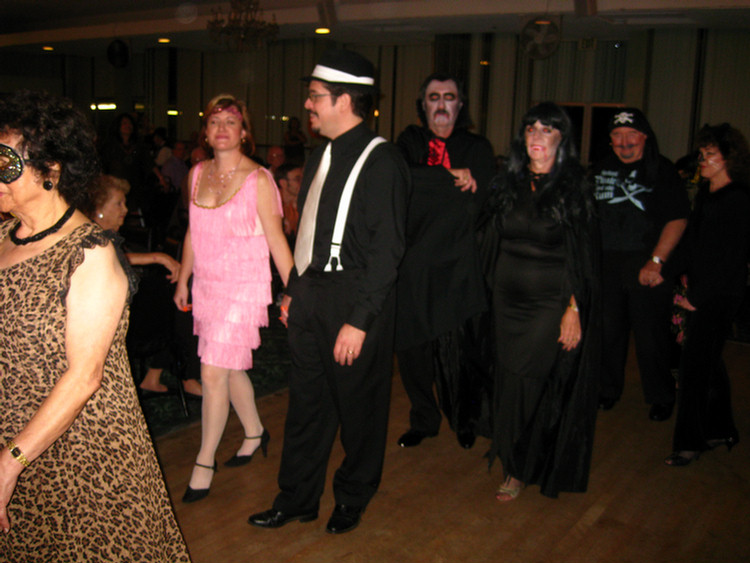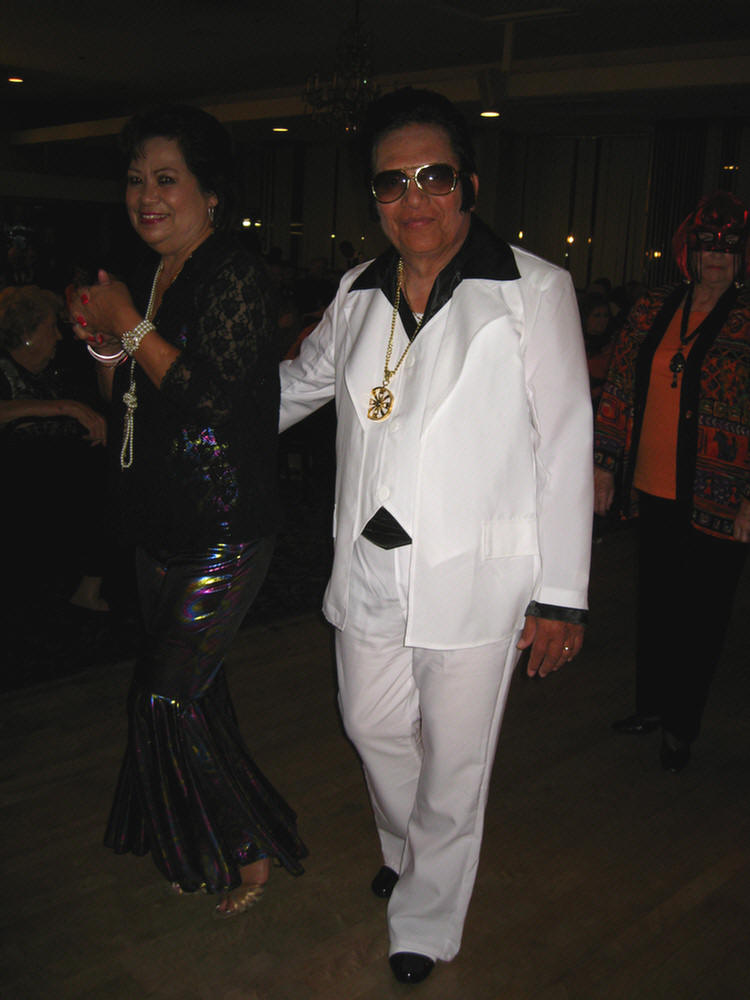 The Prizes Are Announced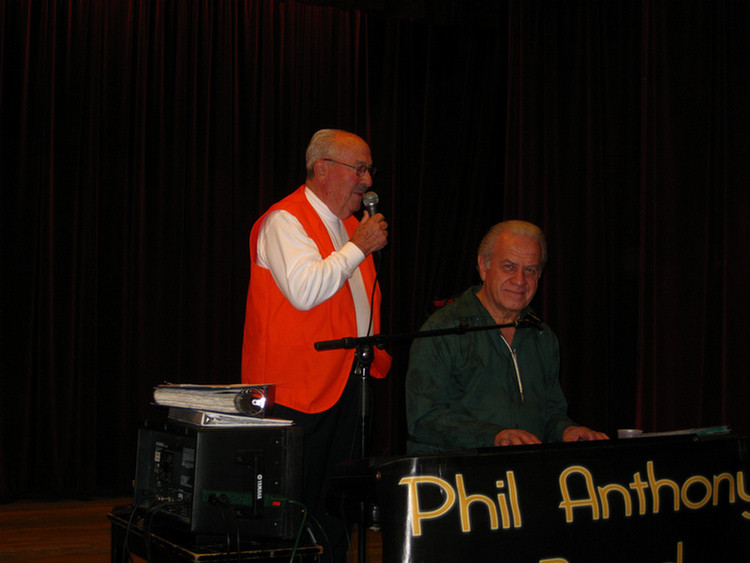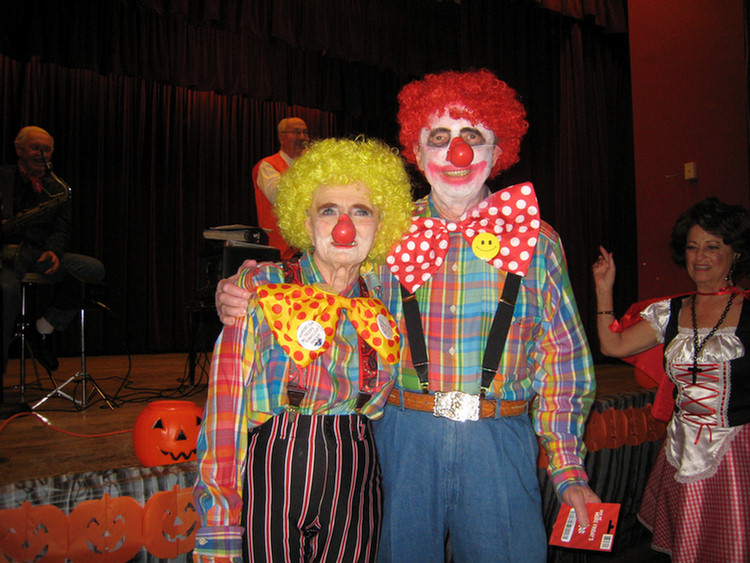 Outstanding!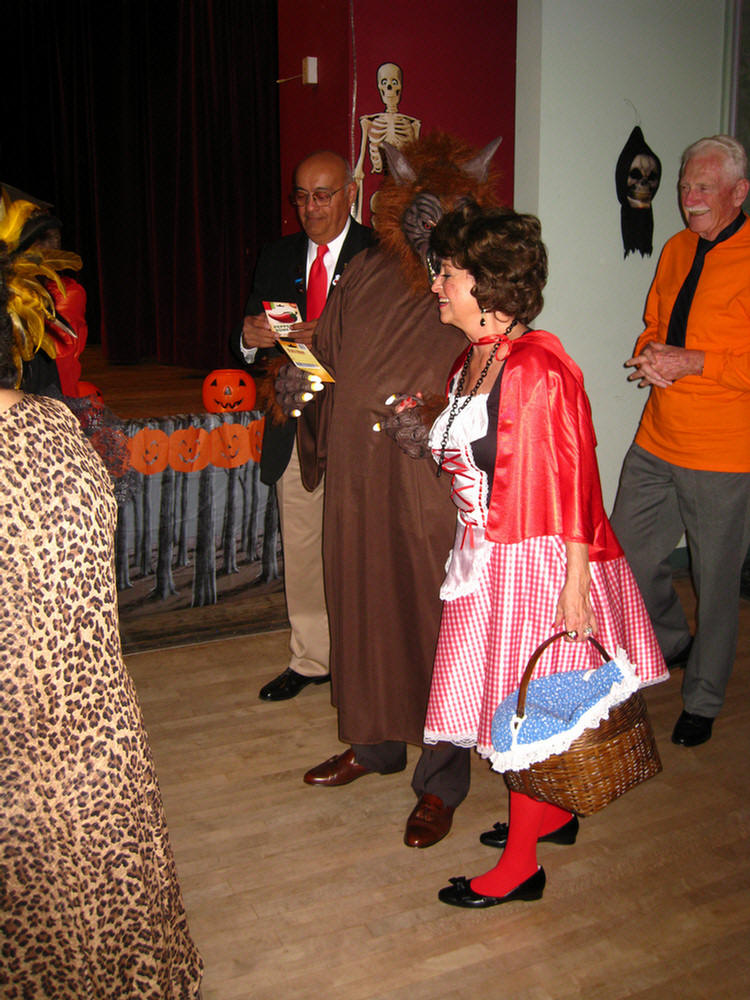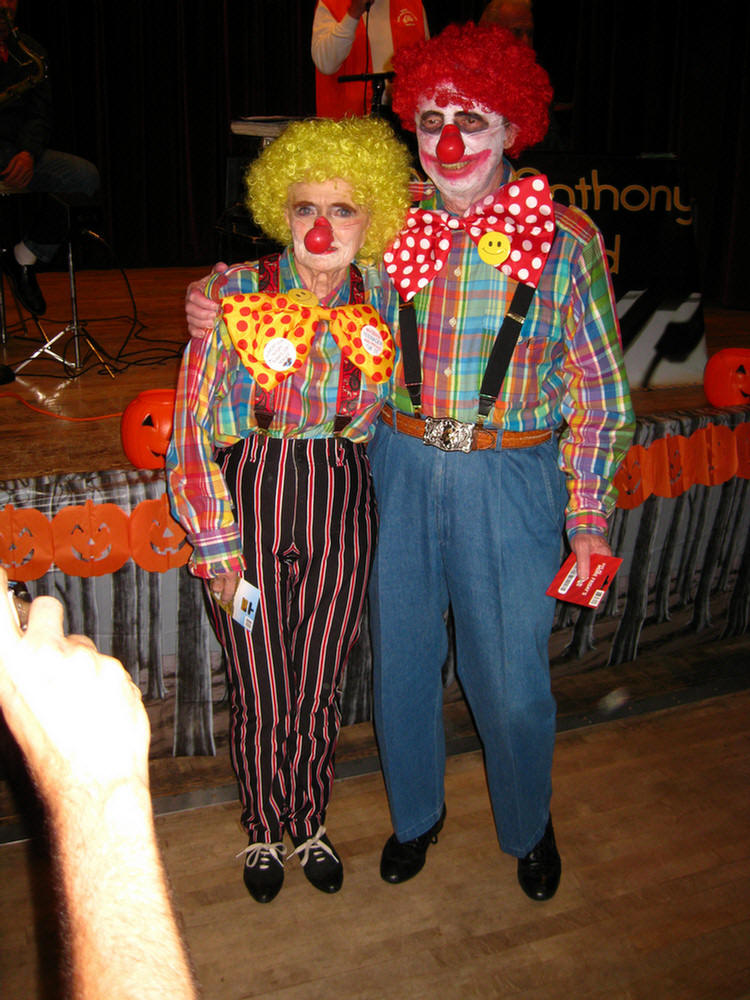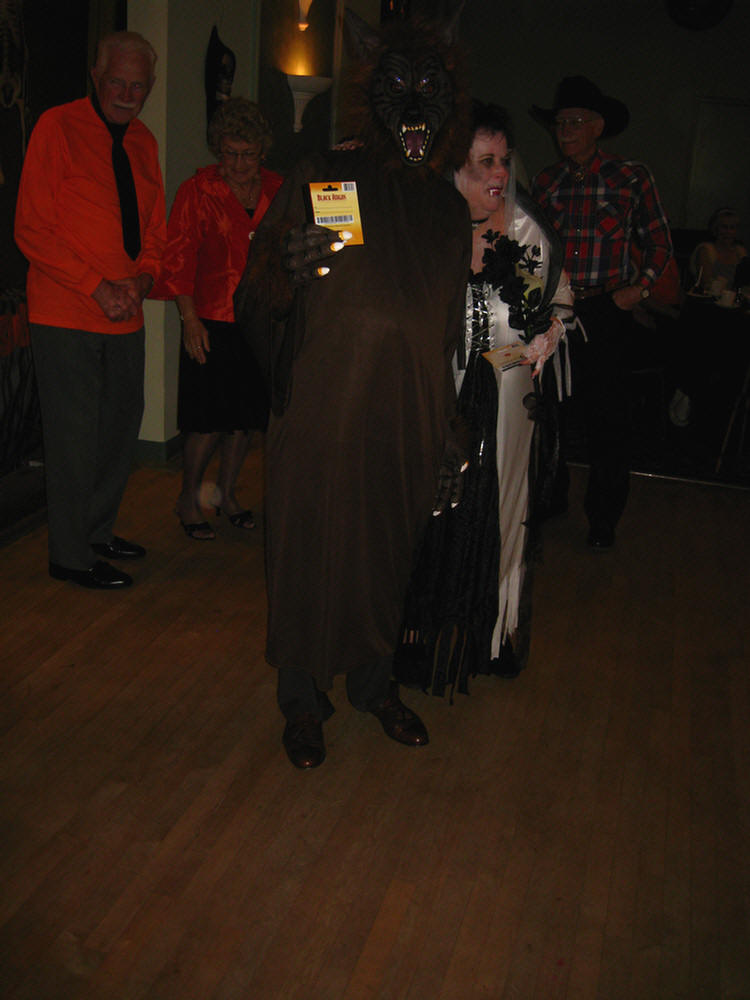 The wolf wins!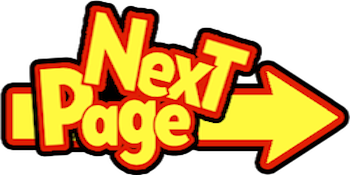 To Page Three