Dinner Is Over... It's Dance Time (Page Three)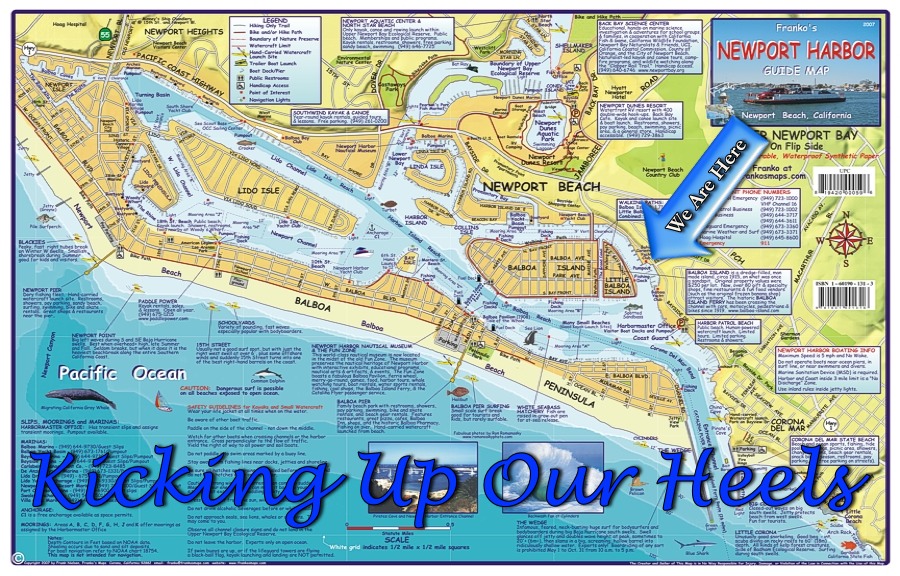 Sneaking out from behind the camera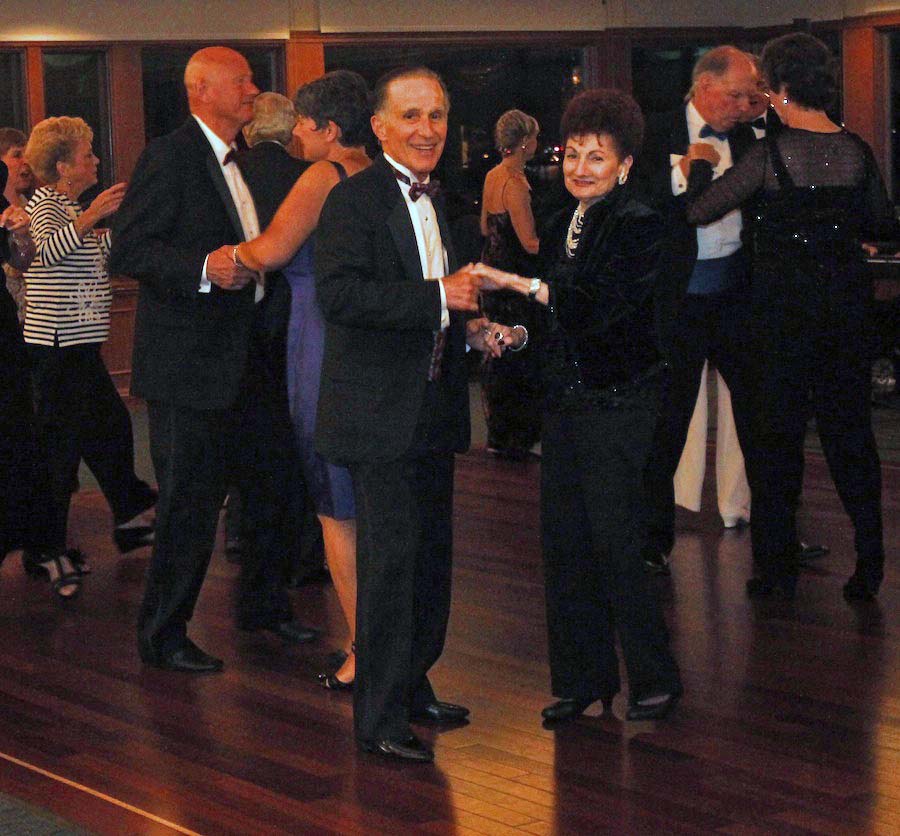 Looking sharp this evening....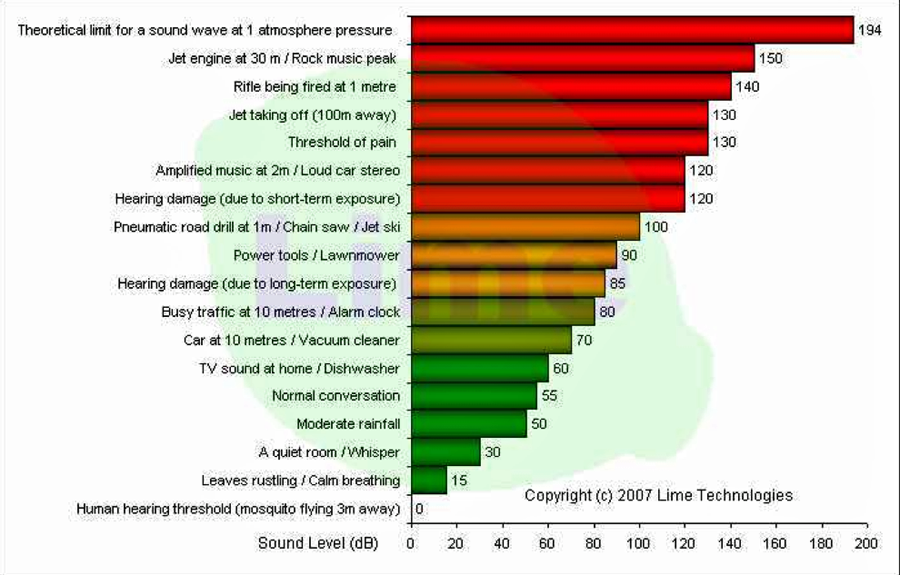 We were down in the 70's this evening... Yeah Bob!

The room was full

The science of wine drinking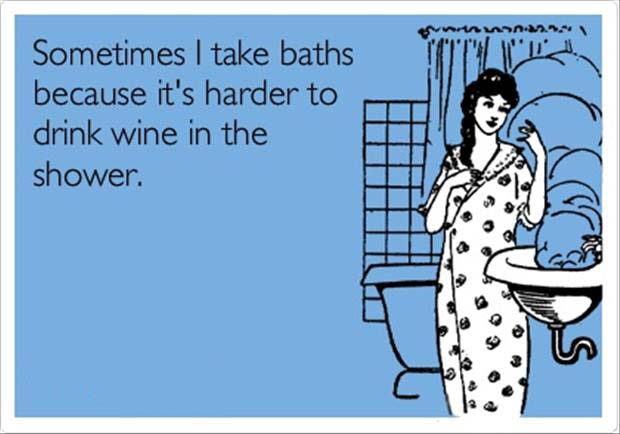 Beverly and George Ennis enjoying the dance
Street Corner Symphony Played This Evening

Great music to dance to all evening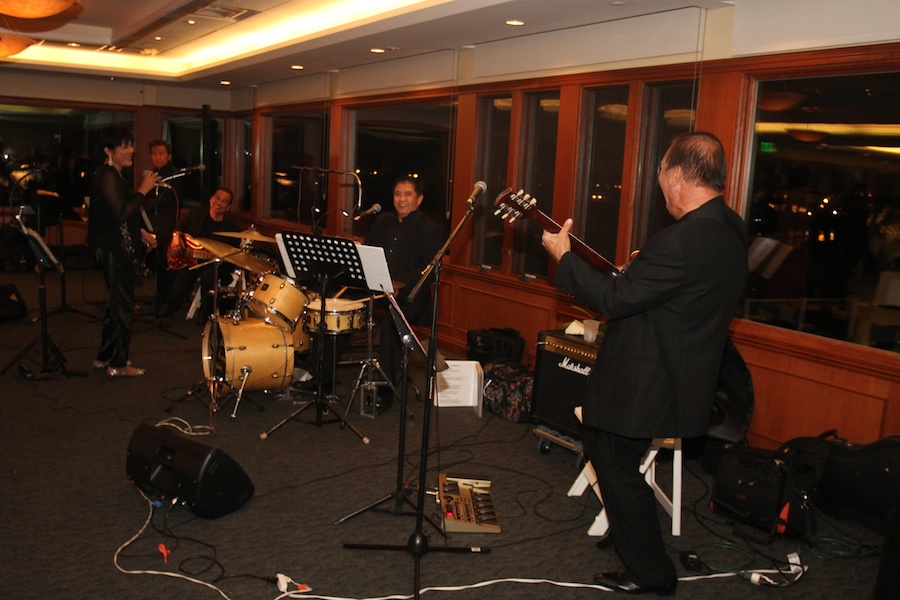 Bess is whipping them inso shape

Guests and new members Beverly and George Ennis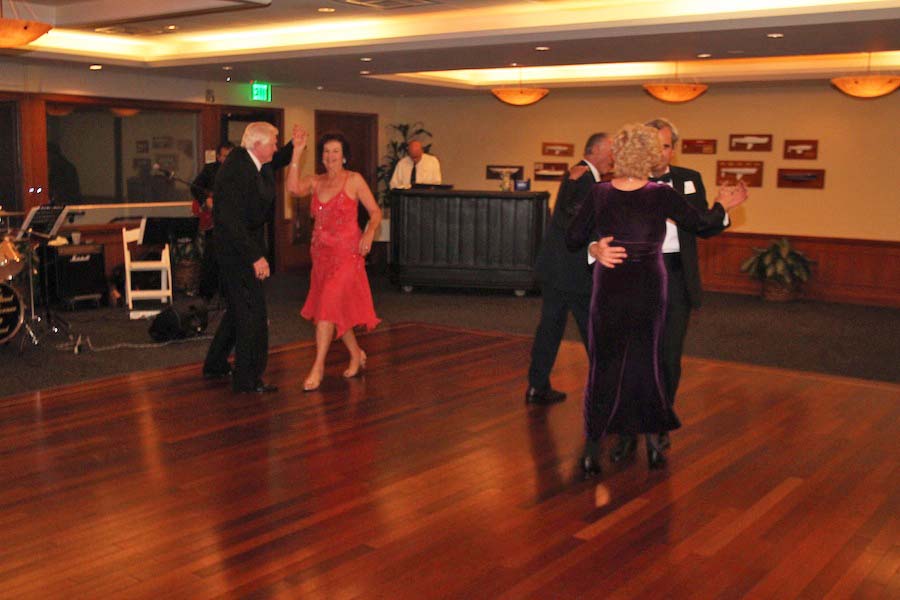 The sound levels made dancing enjoyable

M-m-m-m-m-m Starlighters enjoy their wine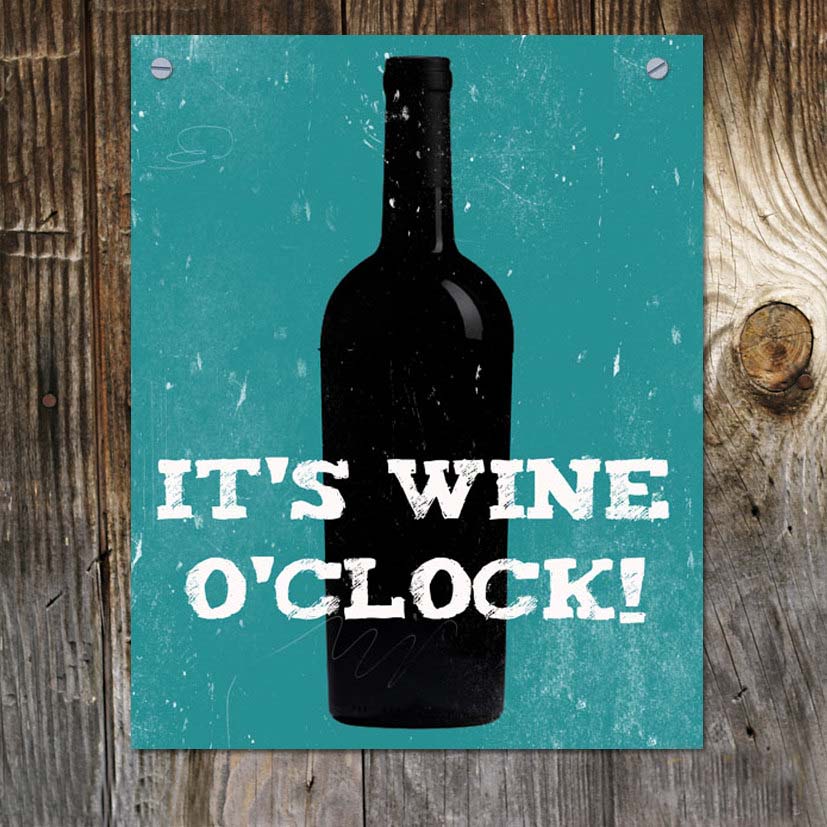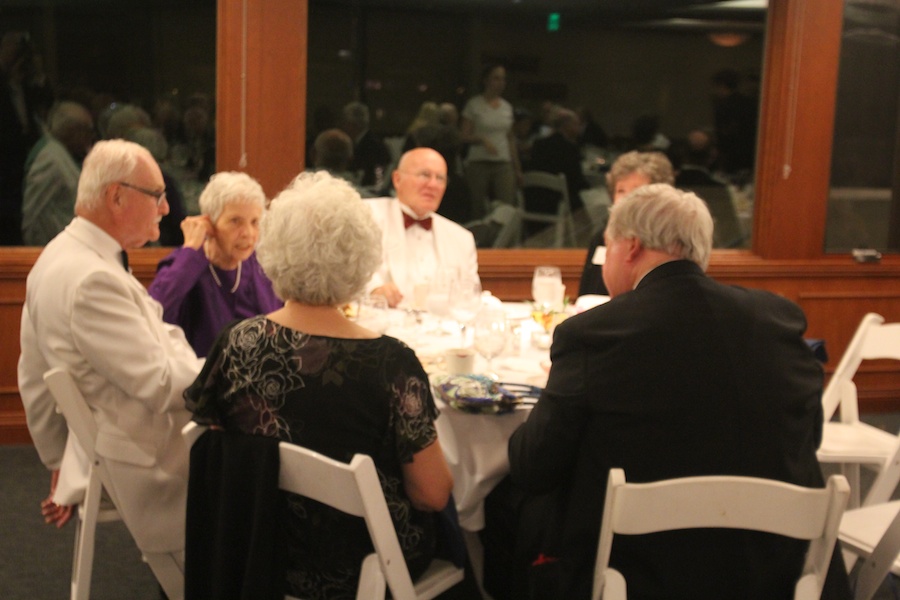 Good friends make conversations fun
Line Dance Anyone??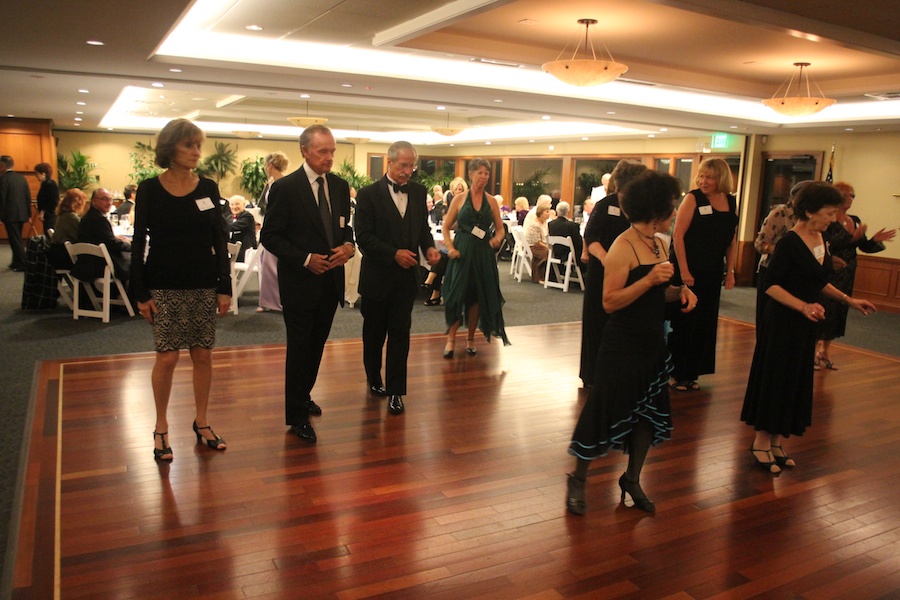 The dining area empties onto the dance floor

"Follow me!"

Movin' movin' movin'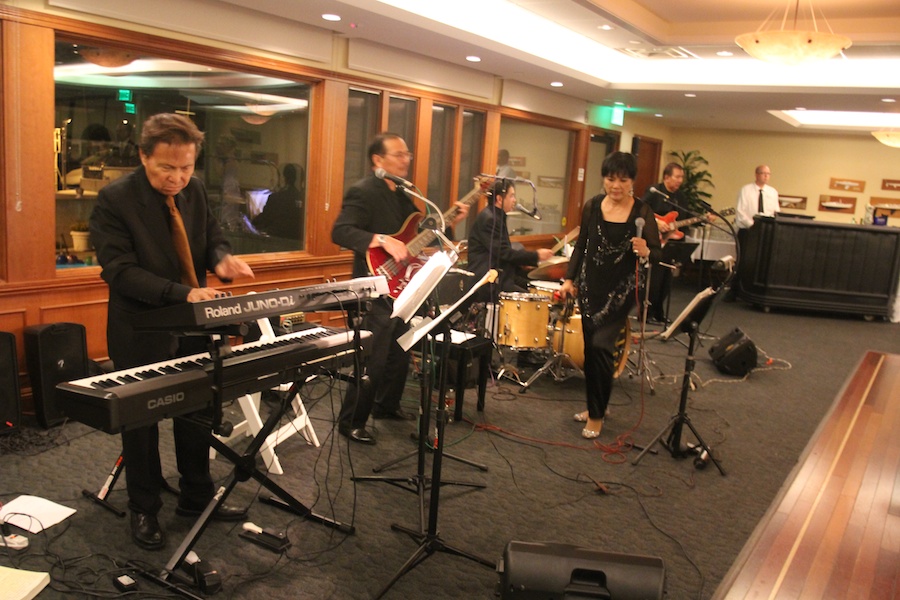 The Street Corner Symphony is making us move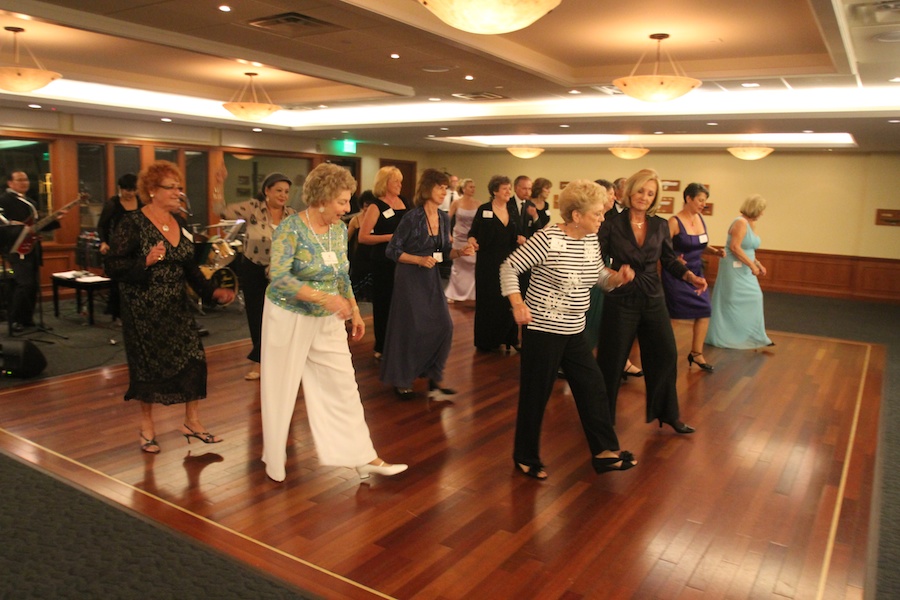 Turn to the left
Move to the right
Stand up... Sit Down
Fight fight fight Dance dance dance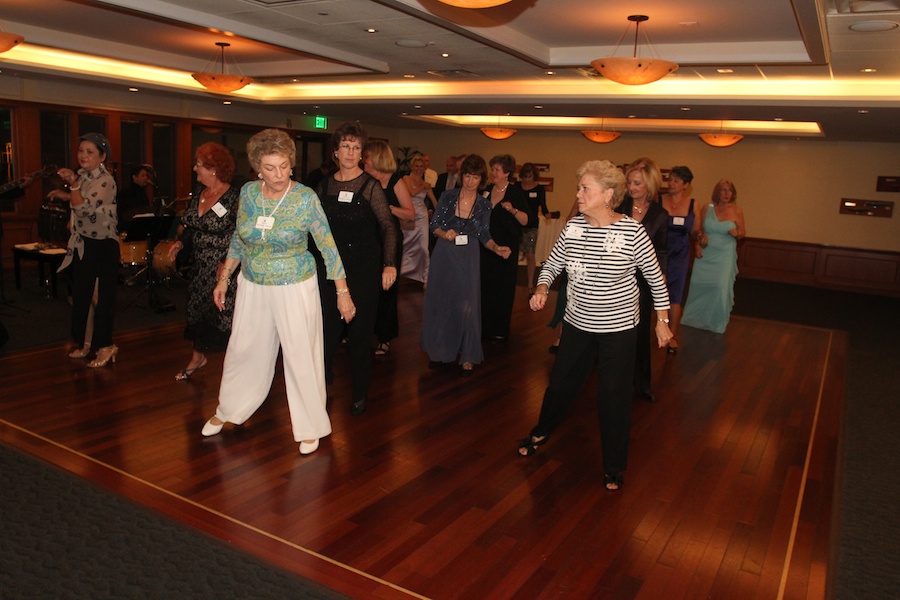 The whole room is up and moving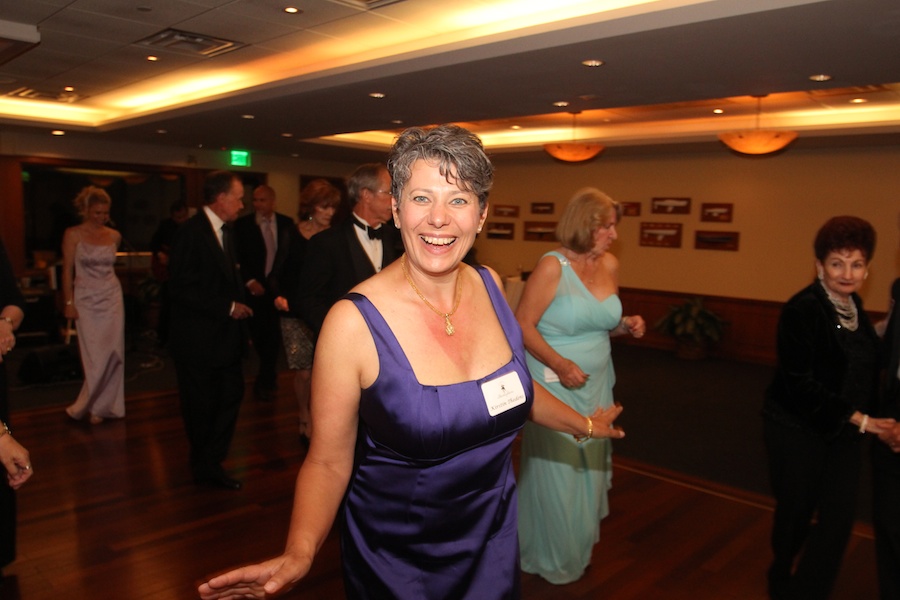 "It's just like a polka except different!"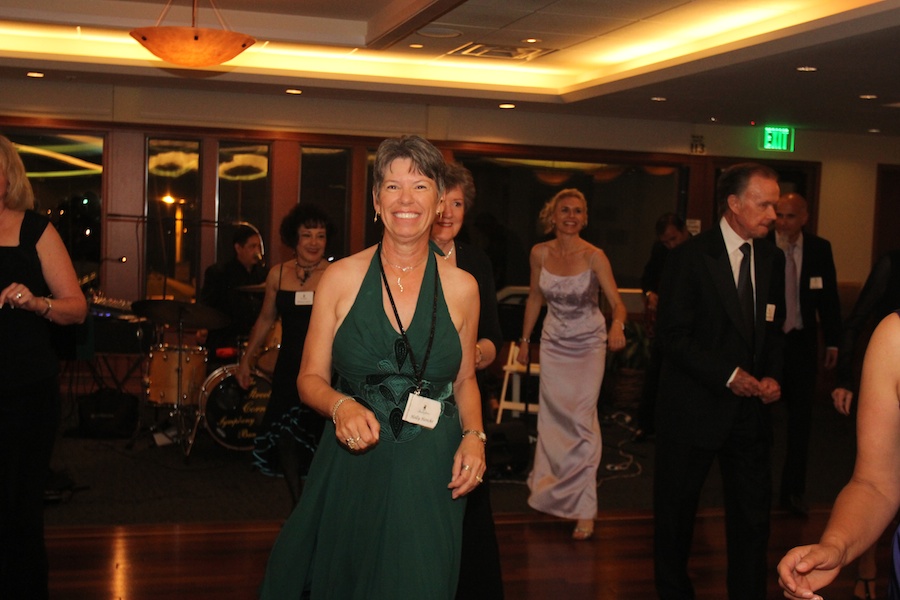 Holly knows the moves....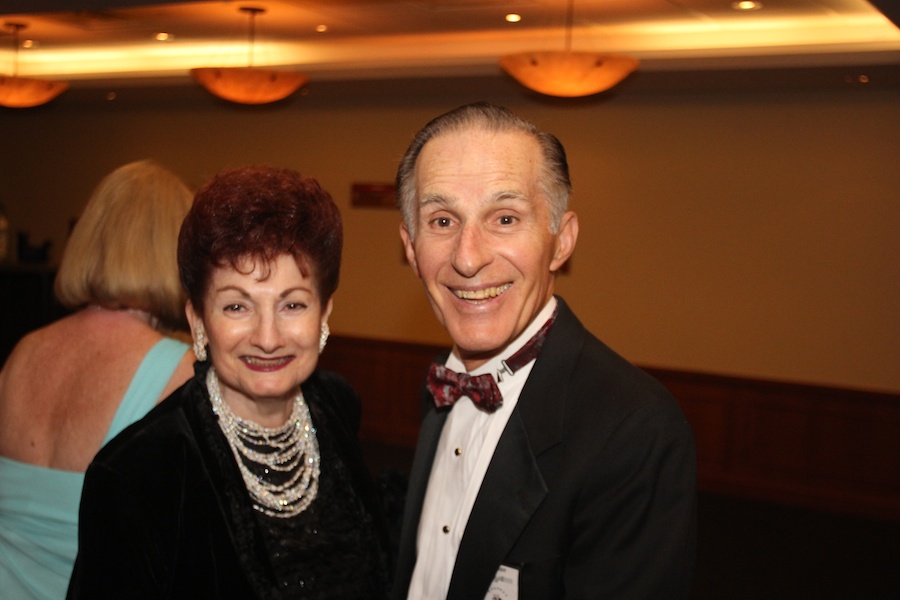 "Line dance? What is a line dance?"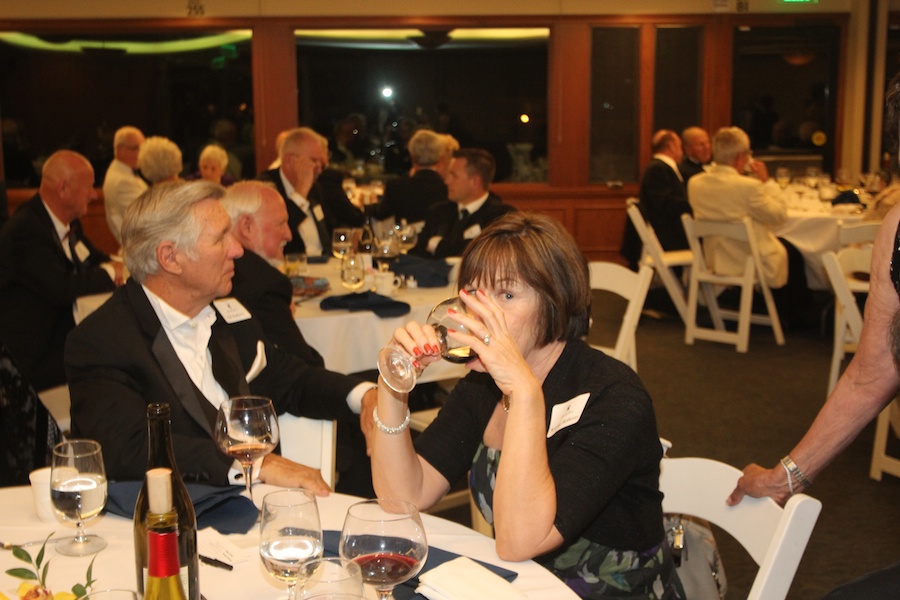 Cathy is hiding the wine from Paul....
Otherwise he will come by and visit


Margie and Alan enjoying the evening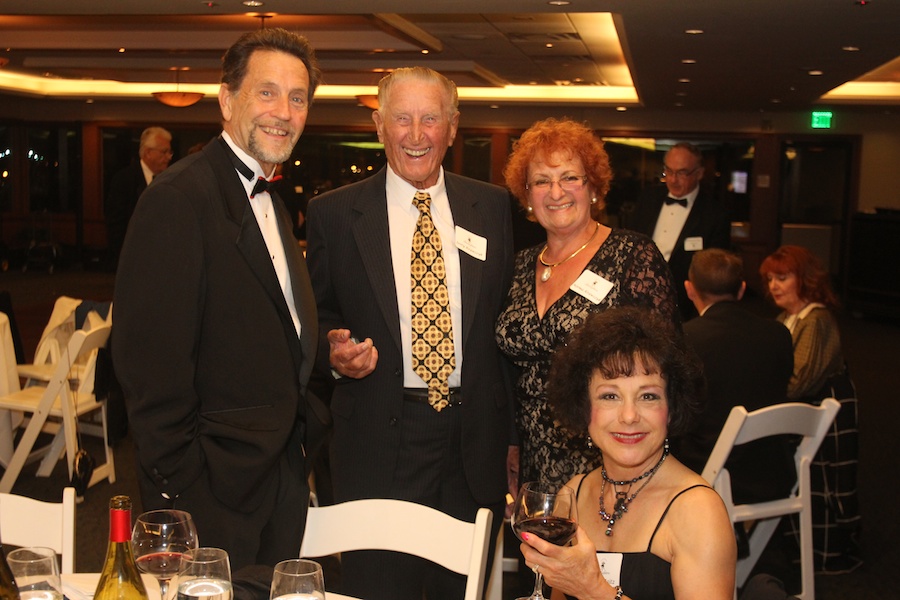 See you tomorrow at the Elks!

The harbor is dark but very pretty with shimmering lights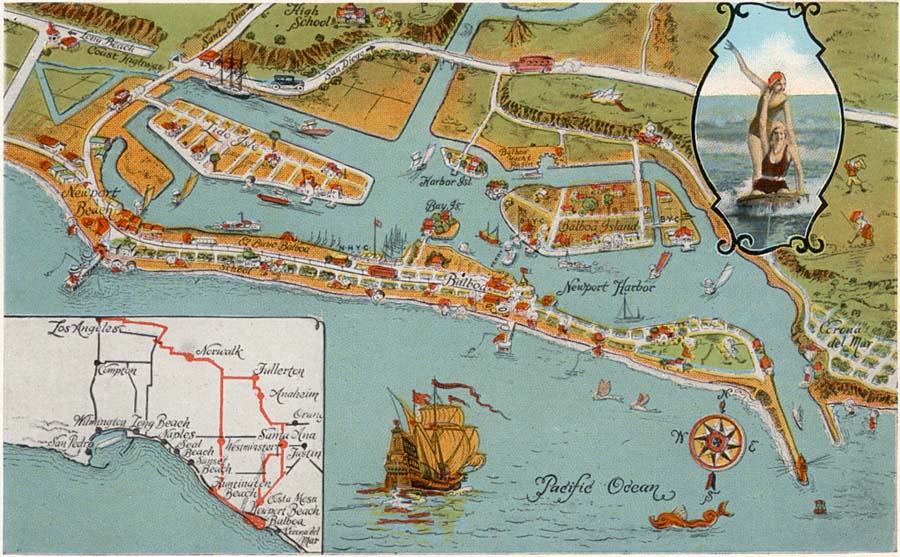 Click for full sized image of Newport Harbor circa 1931

Dancing and dreaming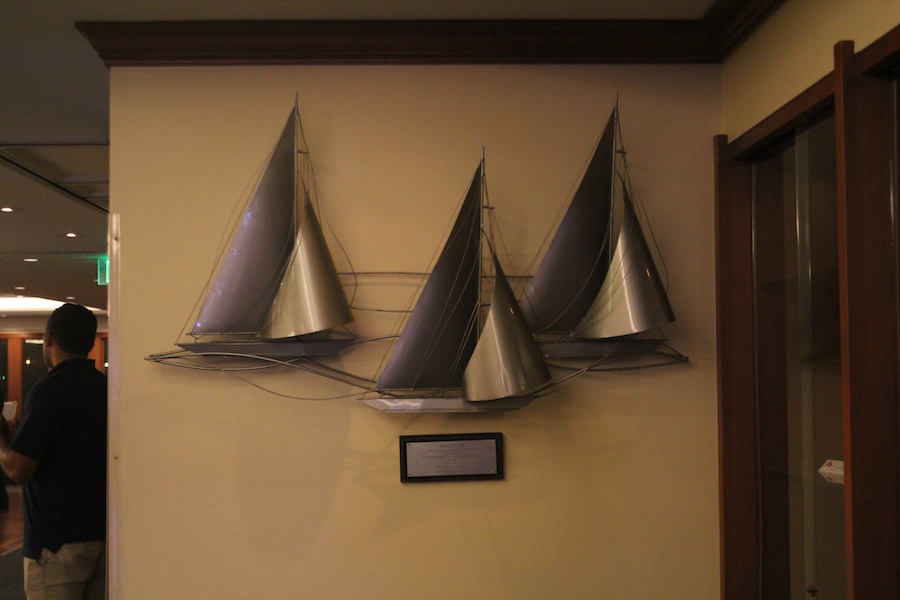 Lets go sailing ... We might be able to afford a ship this size
Did You Know? - The term sailing ship is now used to refer to any large wind-powered vessel. In technical terms, a ship was a sailing vessel with a specific rig of at least three masts, square rigged on all of them, making the sailing adjective redundant.
In popular usage "ship" became associated with all large sailing vessels and when steam power came along the adjective became necessary. Large sailing vessels which are not ship rigged may be more appropriately called boats.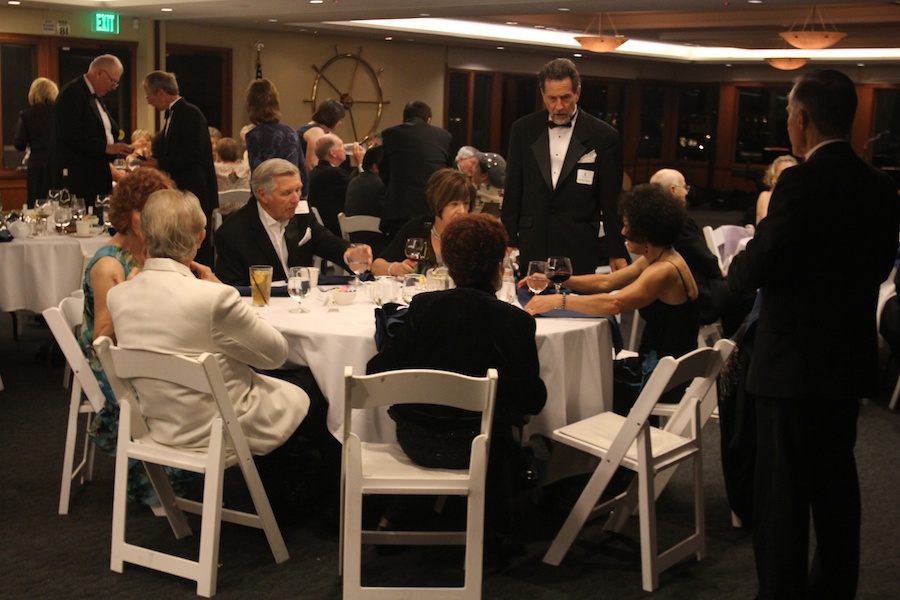 Break time - Time to visit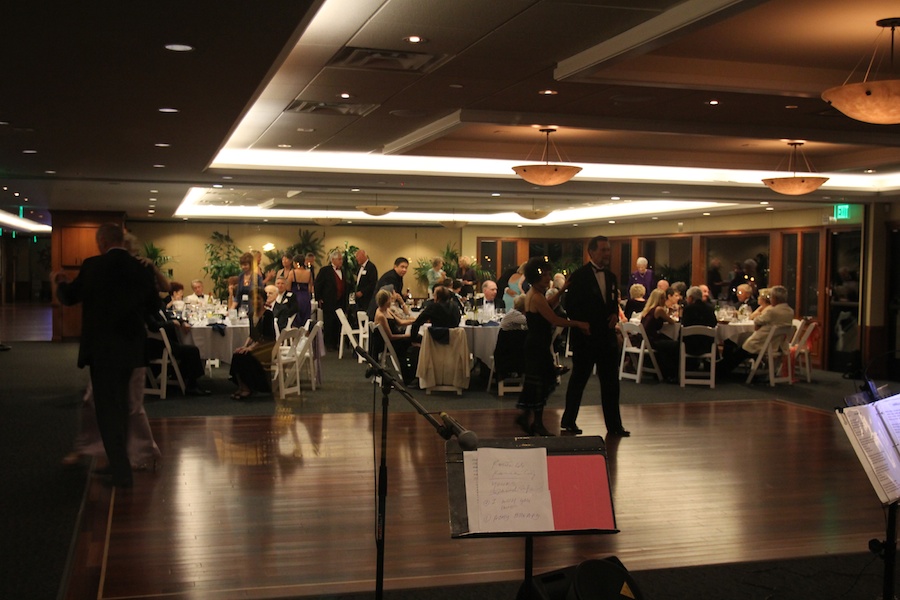 A view from the outside looking in...

Great view of the bay.....

The spot in the sky was a helicopter going over the area
Did You Know? - The Upper Bay of Newport is a canyon, which was carved by steam in the Pleistocene period. The lower bay of Newport was formed much later by sand, brought along by ocean currents, constructed the offshore beach, now recognized as the Balboa Peninsula of Newport Beach.
Before settlers reached the coasts of California, the Newport area and surrounding areas were very prominent Indian lands. Indian shells and relics can still be found today scattered throughout the area.
Though, throughout the 1800s, settlers began to settle the area due to the availability of land. The State of California sold acre-plots of land for $1 a piece in the Newport area. Anglo-American civilization in Newport grew substantially when in 1870 a 105-ton steamer named The Vaquero, captained by Captain Samuel S Dunnells, against warnings posted by surveyors, safely steered through the lower and upper bay of Newport where it unloaded its cargo.
James Irvine, after hearing the astonishing news, quickly traveled from his home in San Francisco to the San Joaquin Ranch. Meeting in Irvine's ranch house near current day UC Irvine with his brother, Robert Irvine, and friend James McFadden, they all agreed that the newly found port should be named simply, "Newport" thus where Newport Beach gets its name.[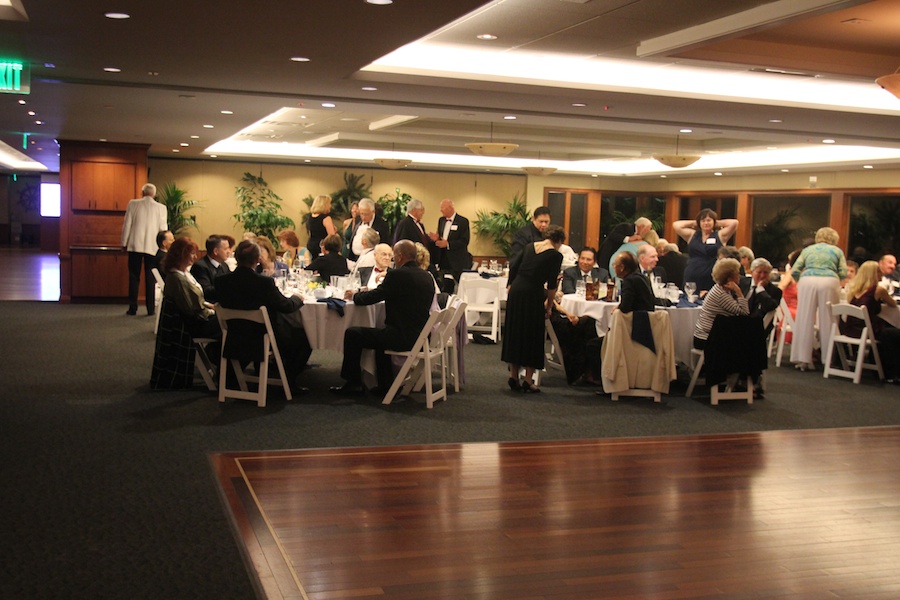 Meanwhile everyone is getting ready for the next set....

Wine discussions are underway
Wine Trivia....
Prior to the Civil War, Ohio was considered America's most important wine producing state.
The art of wine making is believed to have been originated by the Mesopotamians around 6000 B.C.
A case of wine holds 12 bottles.
The use of cork as a seal for wine bottle dates back to the late 17th century – the corkscrew is a different story. This wonder of the wine-age was developed in the mid-1800s.
Ever wonder how many grapes you have to squeeze to get a single bottle of wine – on average 800.
The standard wine bottle holds 750ml of wine.
If you're planting a vineyard, use this formula: one acre of grapevines equals about 800 gallons of wine.
Think you've tried every wine out there? Doubt it. There are more than 10,000 varieties of wine grapes.
You don't want to break a wine barrel. It's quite a spill – each barrel holds 60 gallons of wine.
Dom Perignon, the namesake of one of the world's most noteworthy champagnes, was a blind monk.
When the Viking Leif Ericcson traveled to America, the first things to catch his eye were all the grapevines. In fact, he named the place "Vinland."
Ohio is the eighth largest wine producing state, behind California, New York, Washington and Oregon.
Americans import more wine from Australia than any other country. It finished ahead of Italy and France.

Ron and Hans are in agreement.... No, really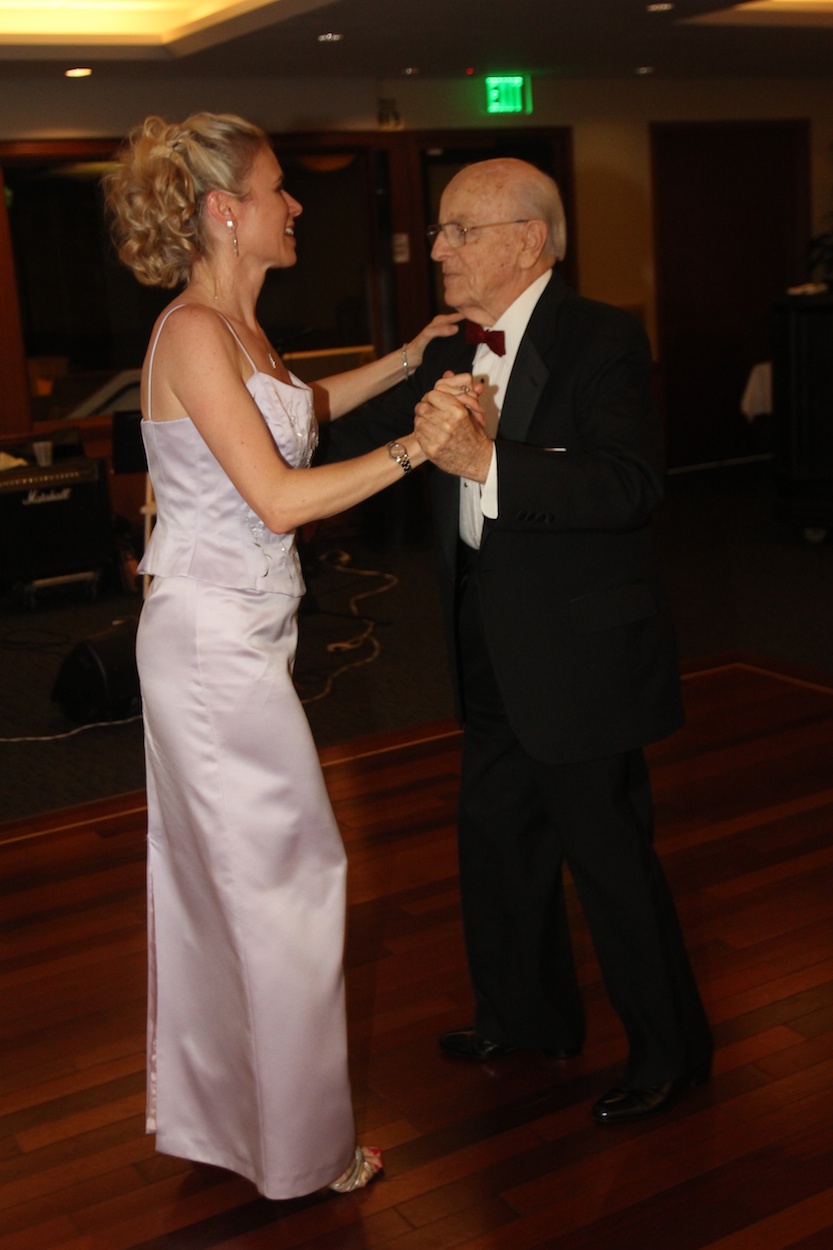 Jim... Our resident Handsom Devil
Did You Know? - Handsome devil: The man is handsome--and probably could break a lot of female hearts--or maybe already has or will have to one day--picking one female over a score of others seeking to be that special one.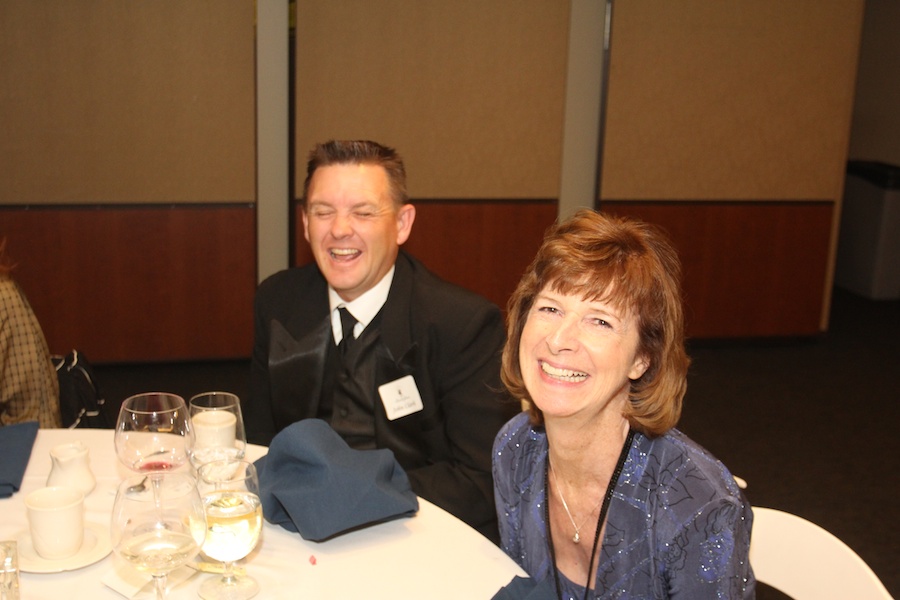 "Show me your tooth" always works to get a giggle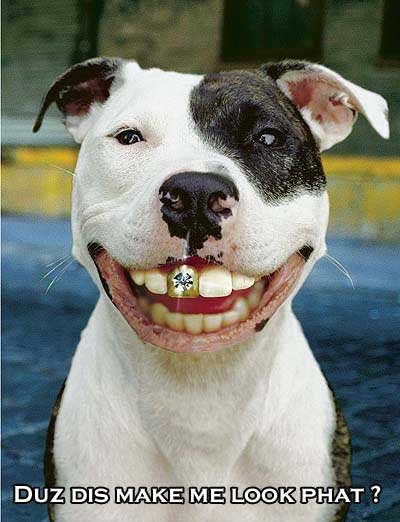 Thanks to Marilyn for setting up this evening
When Foxfire cancelled out on us, Marilyn went to work and fixed the problem for us!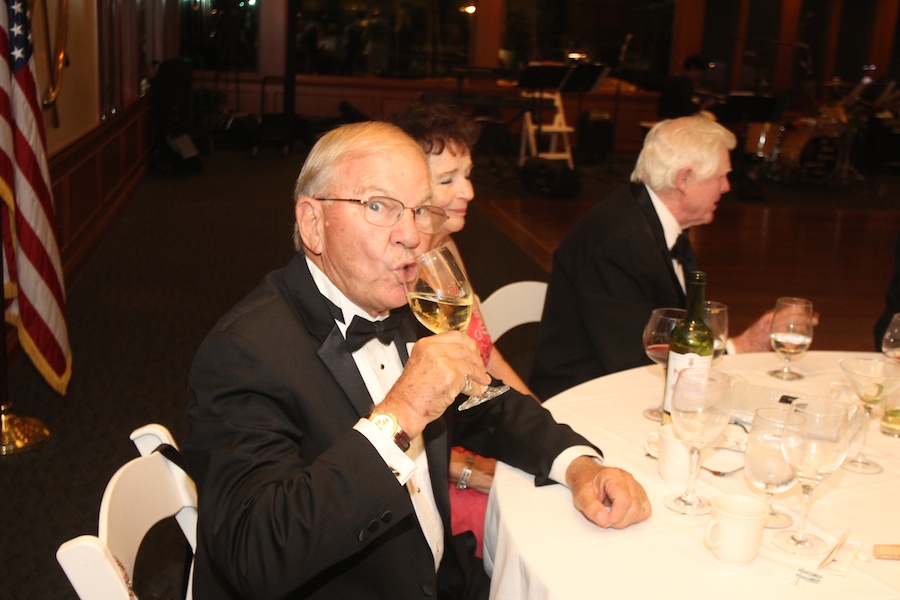 Wine tasting underway....
More Wine Trivia:
At the celebration party for the drafters of the US Constitution the fare included 50 bottles of Madeira, 60 bottles of Claret, and 22 bottles of Port.
The largest wine bottle is known as a Nebuchadnezzar and holds 20 regular bottles of wine.
Thomas Jefferson was the first wine steward of the White House and stocked the wine cellars of five U.S. presidents.
One grapevine can produce enough grapes for ten bottles of wine.
The average person eats eight pounds of grapes per year.
The Armenians claim that Noah planted the first vineyard on earth in their country.
"We could in the United States make a great variety of wines as are made in Europe, not exactly of the same kinds, but doubtless as good." Thomas Jefferson
When Mt. Vesuvius buried Pompeii in volcanic lava in 79 A.D., it also buried more than 200 wine bars.
"Wine makes daily living easier, less hurried, with fewer tensions and more tolerance." Benjamin Franklin
The largest cork tree in the world is known as "The Whistler Tree." Located in Portugal, it produces enough cork per harvest to close 100,000 bottles of wine.
Grapes are easier to peel when they are frozen. Rinse frozen grapes in lukewarm water and the skins will split and slip right off.
In ancient Babylon, the bride's father would supply his son-in-law with all the mead (honey wine) he could drink for a month after the wedding. The period of free mead was known as "honey month" which we now call the "honeymoon."

Catching up on the latest plan to go to Hawaii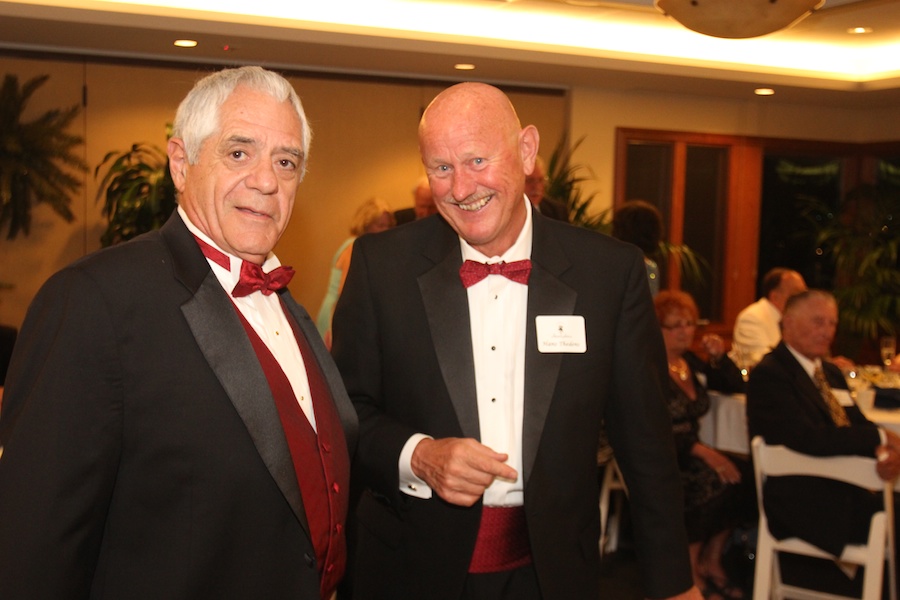 They are still talking....

Looks like it is getting to be witching hour -- We must head for safety
Did You Know? - With a modern literal meaning of "midnight," the term witching hour refers to the time of day when supernatural creatures such as witches, demons, and ghosts are thought to appear and to be at their most powerful and black magic to be most effective.
It may be used to refer to any arbitrary time of bad luck or in which something bad has a greater likelihood to occur (e.g., a baby crying, or a computer crashing, ).
One of the earliest, if not the first, appearances this term makes is in Washington Irving's short story The Legend of Sleepy Hollow. Here, Irving uses "witching hour" and "witching time" interchangeably.
Both terms reference midnight, and are used to conjure in readers a sense of supernatural anxiety. There is little evidence the term had any practical use prior to this; Irving may have coined the phrase after having grown up around New England and touring areas where the Salem Witch Trials took place.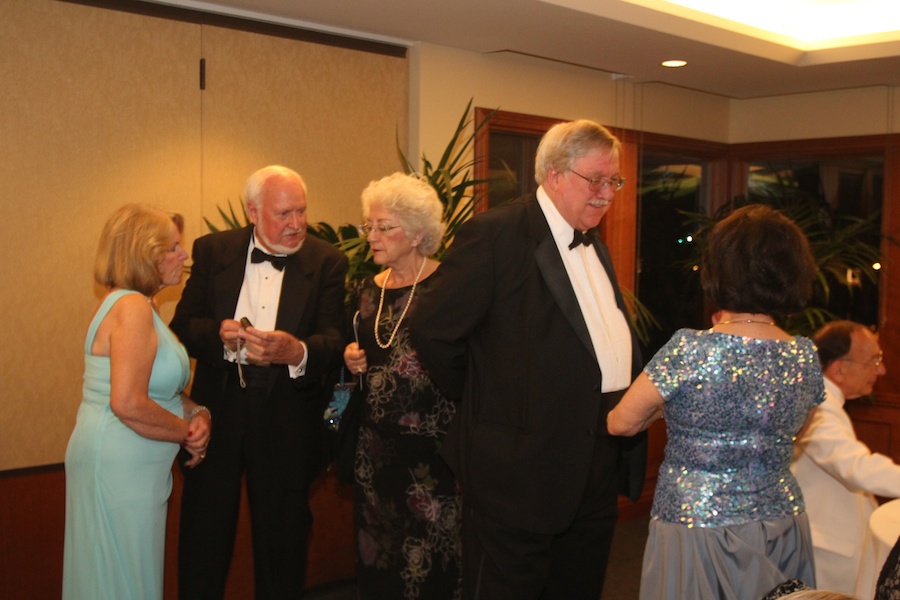 Standby.... Someone saw Elvis in the room!
Elvis Visits The Starlighters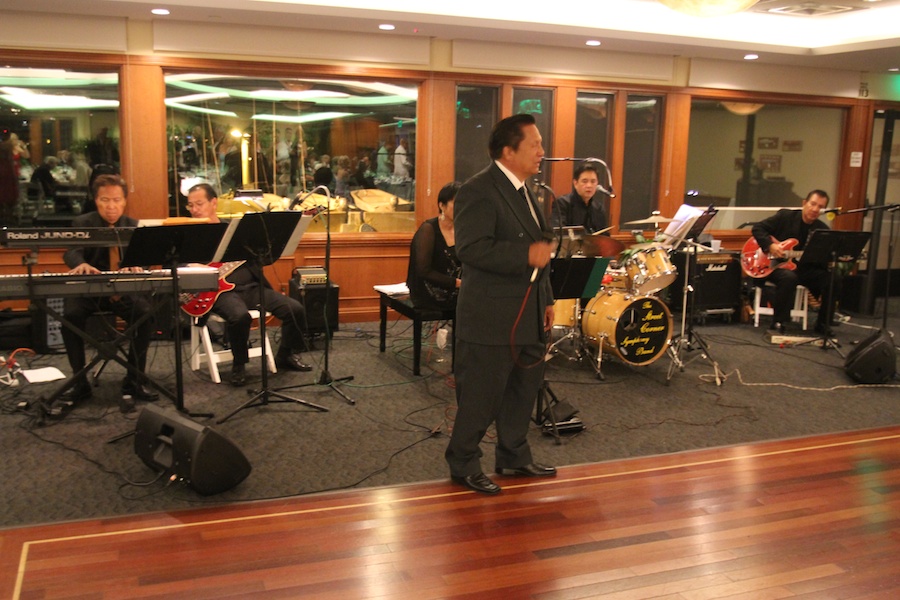 Roger does Elvis!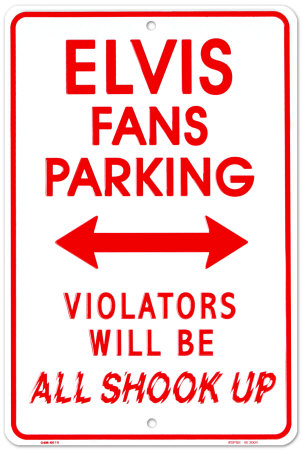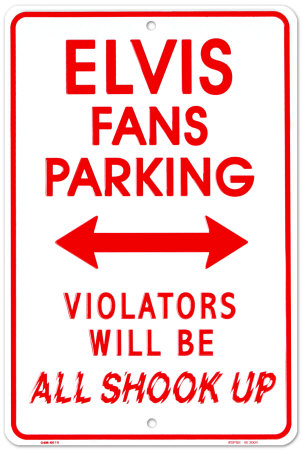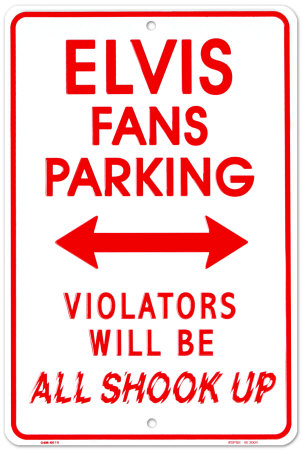 Lots of swooning going on in the audience
Did You Know? - Swoon from Middle English swownen, swonen ("to faint"), and Middle English aswoune ("in a swoon"), both ultimately from Old English ġeswōgen ("insensible, senseless, dead"), past participle of swōgan ("to make a sound, overrun, suffocate") (compare Old English āswōgan ("to cover over, overcome")), from Proto-Germanic *swōganan ("to make a noise"), from Proto-Indo-European *swāghe- ("to shout"). Cognate with Low German swogen ("to sigh, groan"), Dutch zwoegen ("to groan, breathe heavily"), Norwegian dialectal søgja ("to whistle, hum, talk loudly").
It's That Time...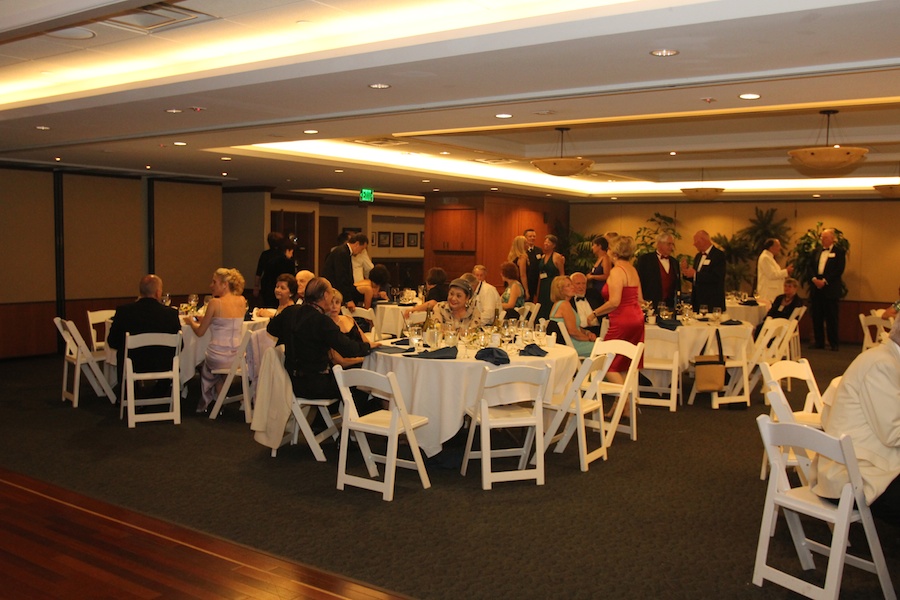 Saying goodbye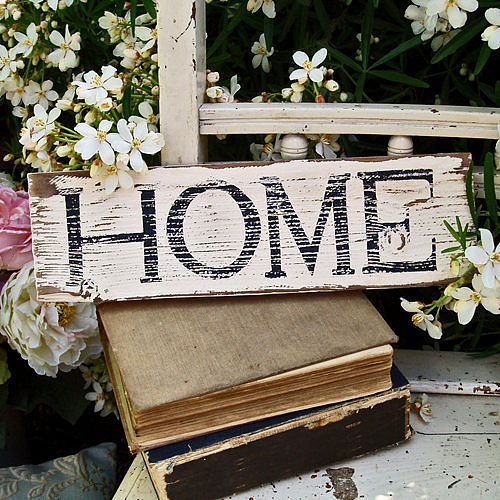 Last minute memories

Ah ha... Starlighters were here....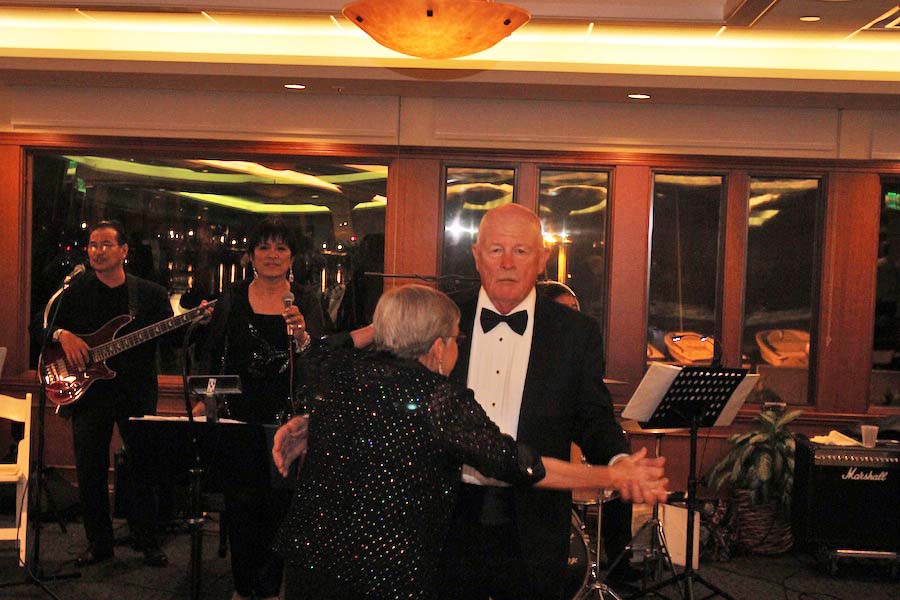 Out from behind the camera once more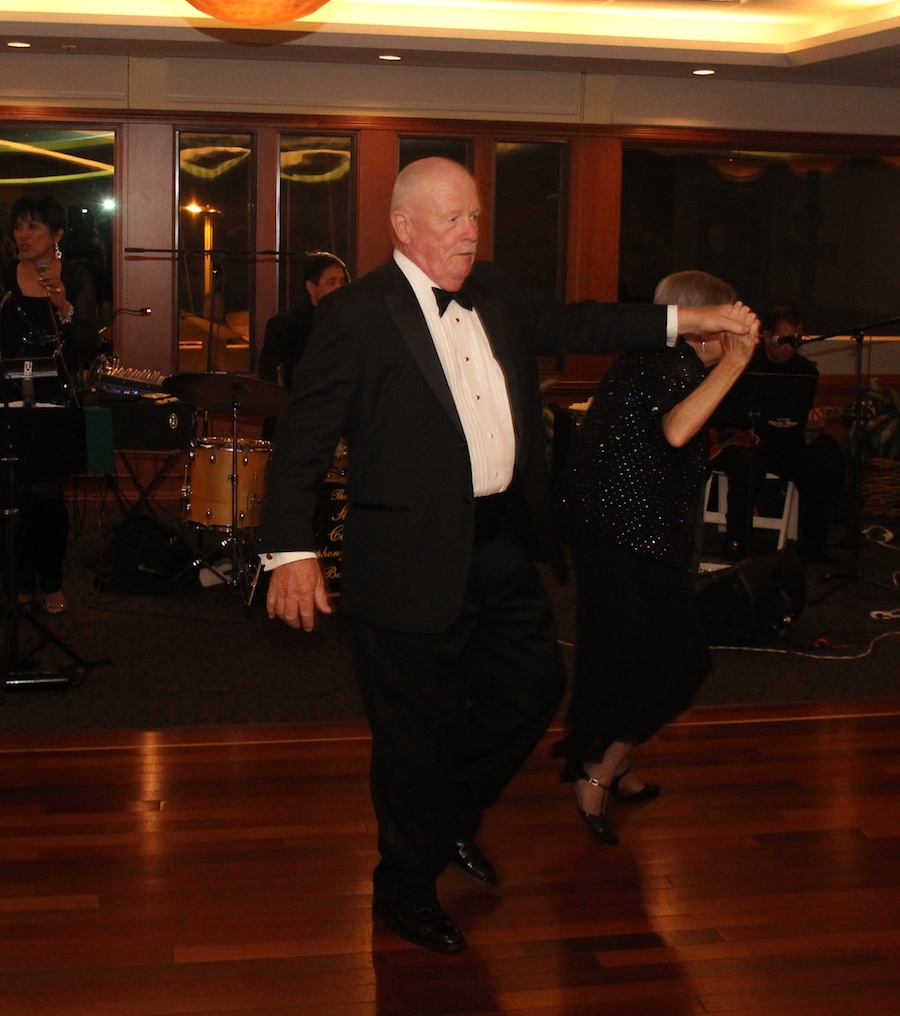 Around and around we go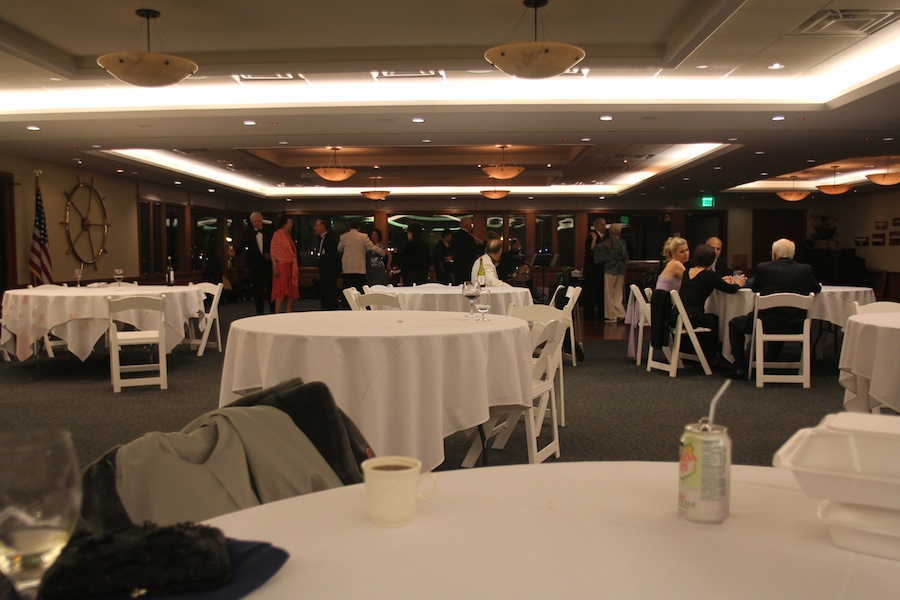 Where is everyone???

"You are all alone!"

...Oh... We are the last ones leaving also!