Time To Meet And Greet (Page One)

Stop! You must agree to have a GREAT TIME this evening

The ladies are glittering this evening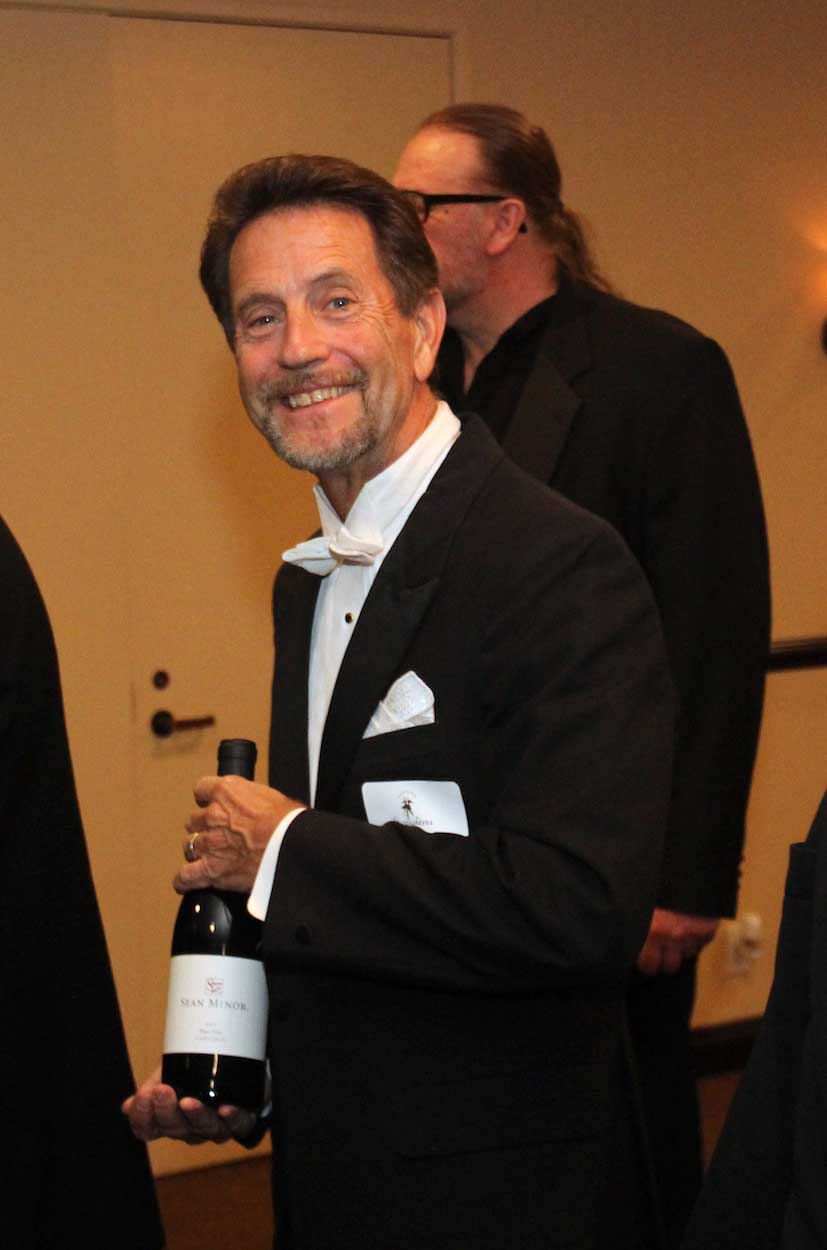 Just got it on sale at COSTCO... $1.29 a bottle... Wanna share??

Bob and Donna did some plumbing this afternoon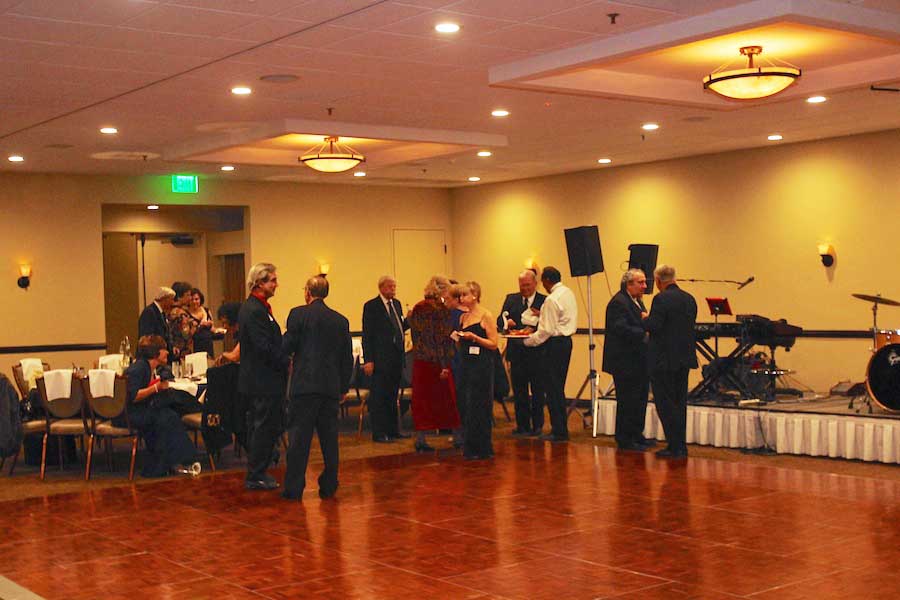 The music will be starting soon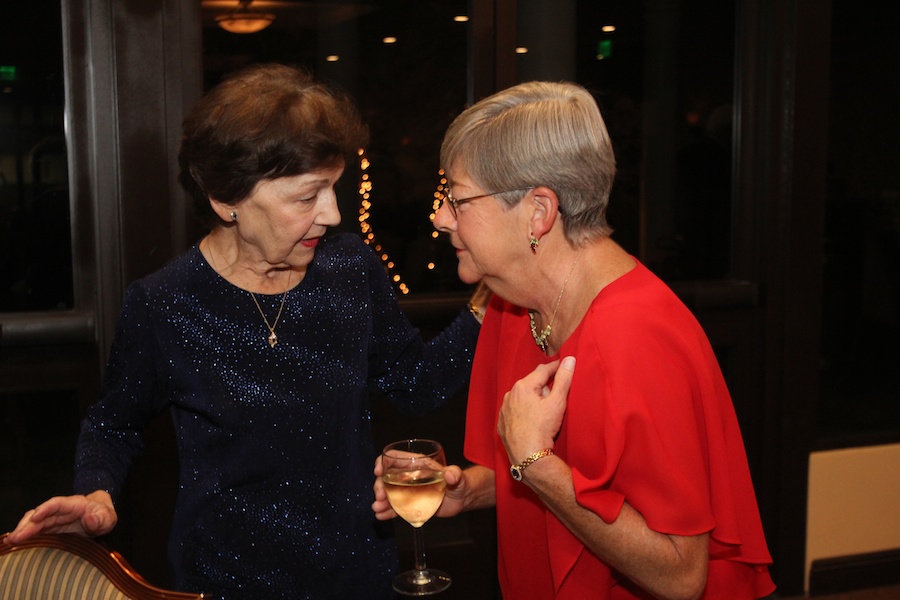 Catching up since last night....

The room is filling up with Starlighters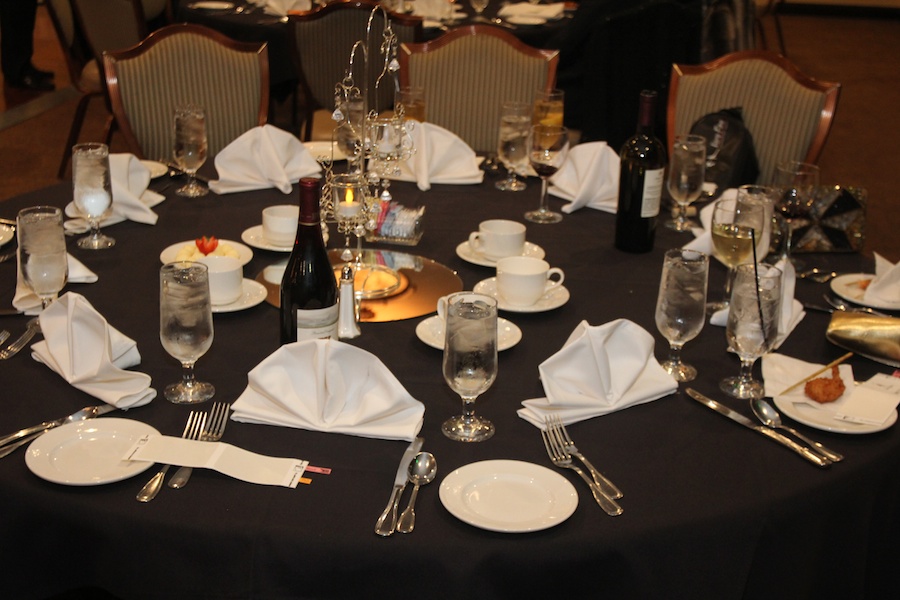 The tables were beautiful... Especially when wine was added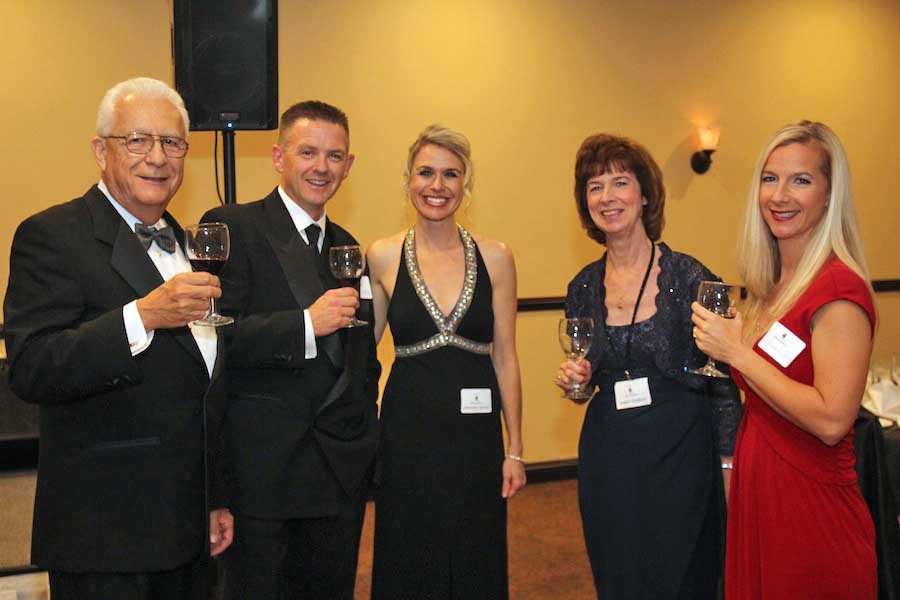 "Well... Hello there!"

Wine is flowing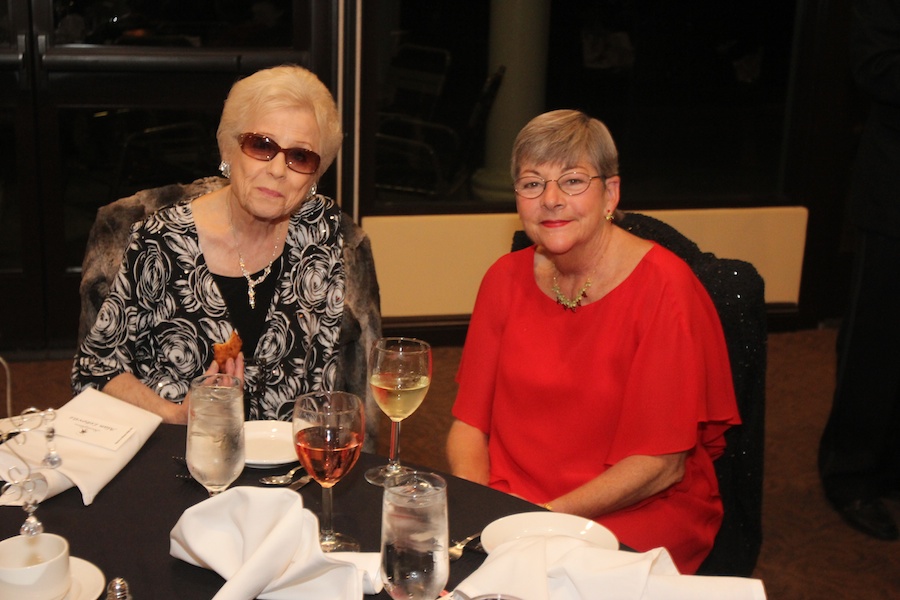 Margie and Sue visiting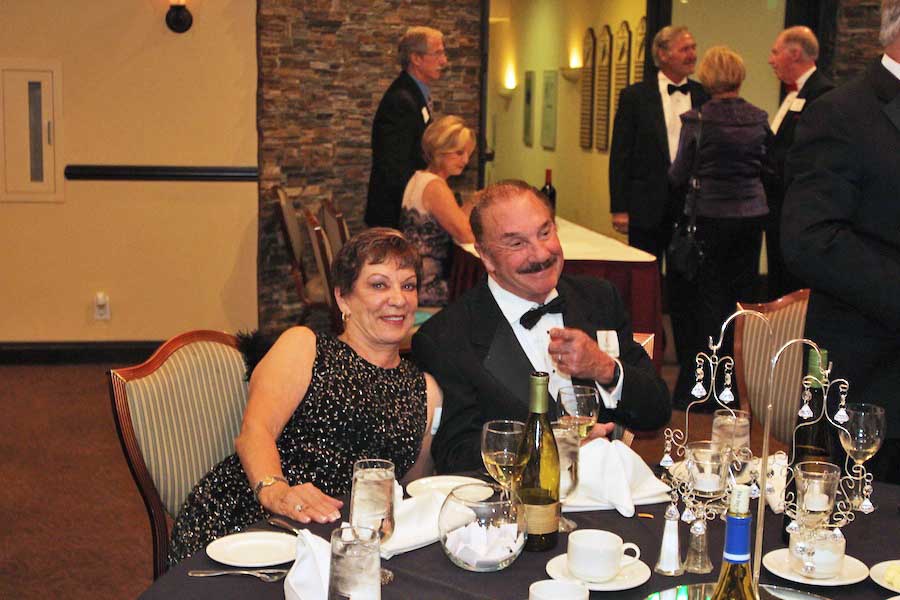 Another great event arranged by Marilyn Bailey
Did You Know? - Being The First VP is not an easy job! Marylin Bailey must find the venue, negotiate the arrangements, select the meals, oversee the details leading up to the event (i.e. last minute changes) and then watch everything unfold..... We thank you!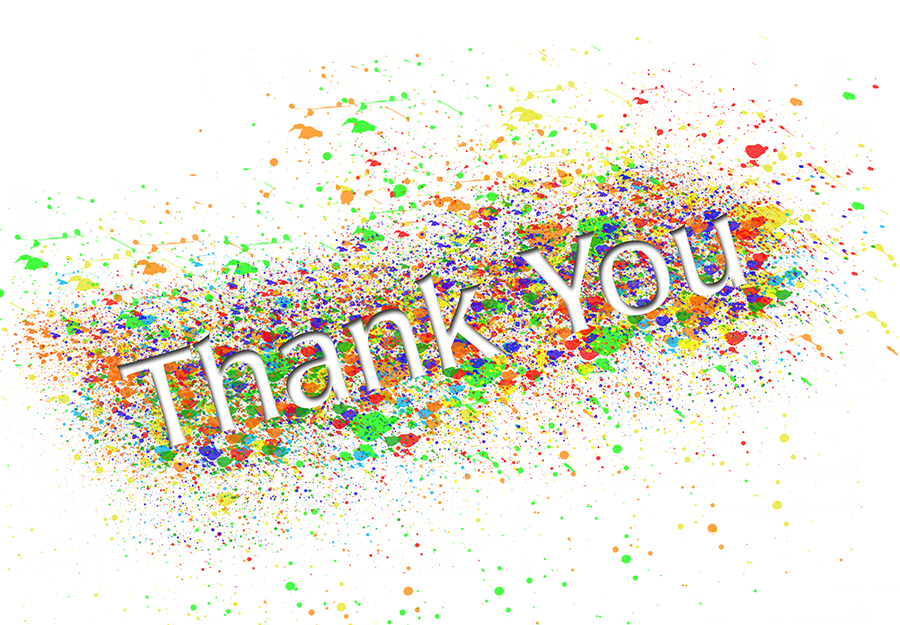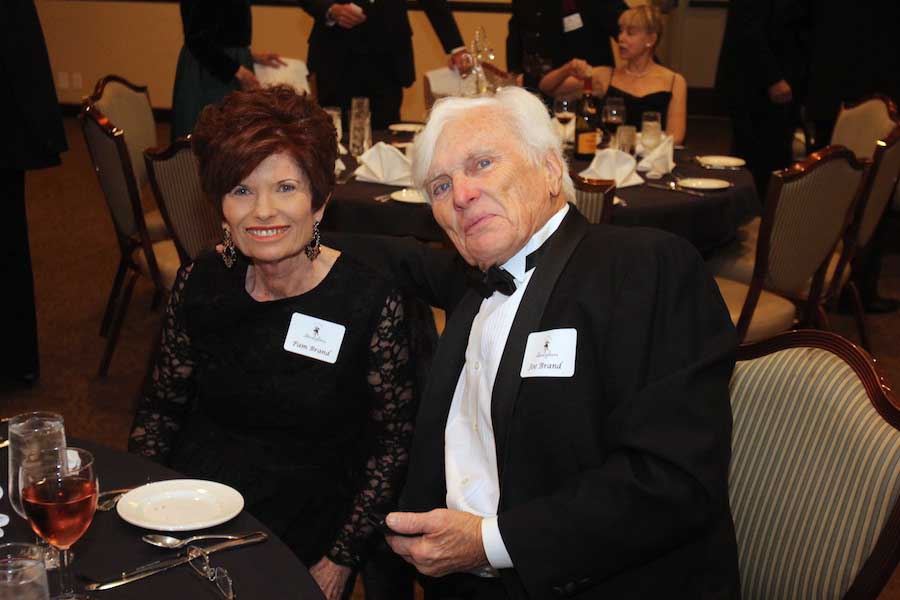 Great seat right next to the dance floor

Bob and Marilyn visiting with Paul and Barbara Rutowski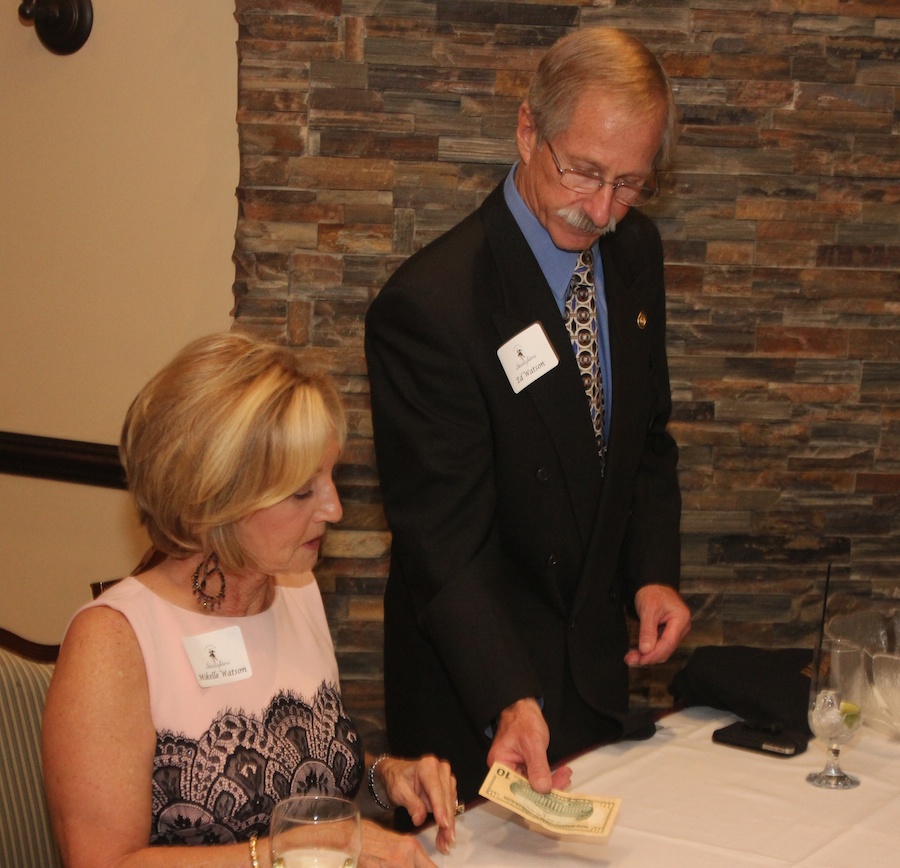 Money? You have our attention

All from the corkage fees
Did You Know? - Some establishments that sell alcoholic beverages for on-site consumption, such as bars or restaurants, may also allow patrons to bring their own alcohol purchased from elsewhere. That alcohol is usually subject to an opening fee. Often the rule is limited to bottles of wine, where the fee is known as corkage or a corking fee. Such policies are greatly regulated by local liquor control laws and licensing restrictions.
BYOB or BYO is an initialism meant to stand for "bring your own bottle", "bring your own beer", "bring your own beverage", or "bring your own booze.

Visiting before the dancing starts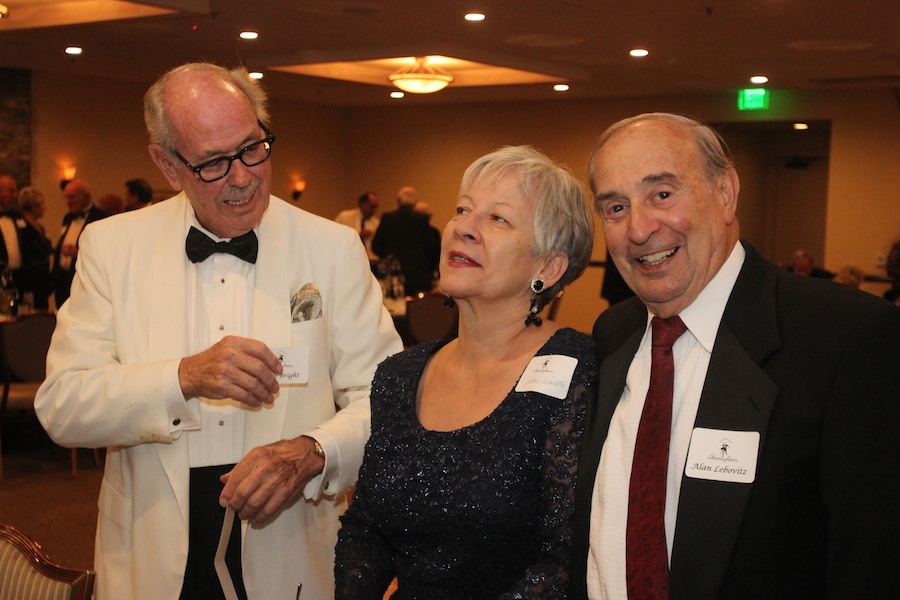 Chris and Jackie (New Members) visit with Al

Sue gives Amy a big hug... The Whites have been traveling for several weeks
The Music Gets Started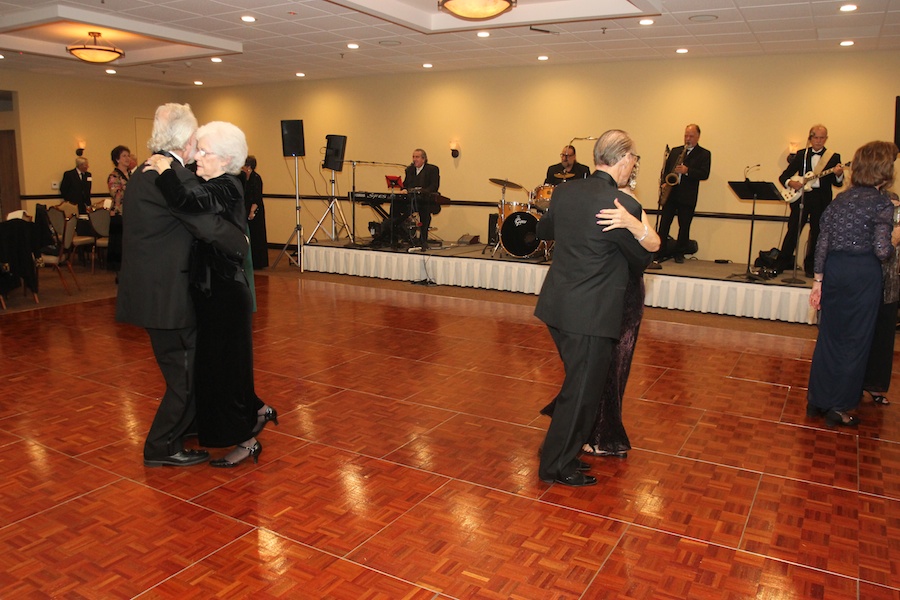 Anyone have a request??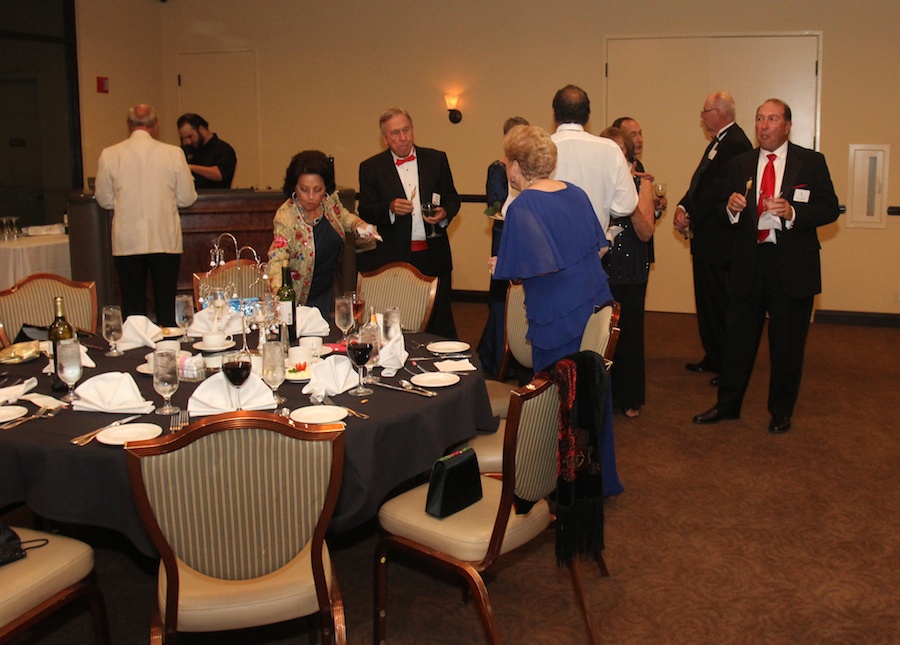 Appetizers are beings served
Did You Know? - If there is an extended period between when guests arrive and when the meal is eaten (for example during a cocktail hour), these might also serve the purpose of sustaining guests during the wait, in the same way that apéritifs are served as a drink before meals. Hors d'oeuvre are sometimes served with no meal afterward. This is the case with many reception and cocktail party events.
Hors d'oeuvre may be served at the dinner table as a part of the meal, or they may be served before seating. Hors d'oeuvre prior to a meal are either rotated by waiters or passed. Stationary hors d'oeuvre served at the table may be referred to as "table hors d'oeuvre". Passed hors d'oeuvre may be referred to as "butler-style" or "butlered" hors d'oeuvre.

Barbara and Paul seldom miss a song....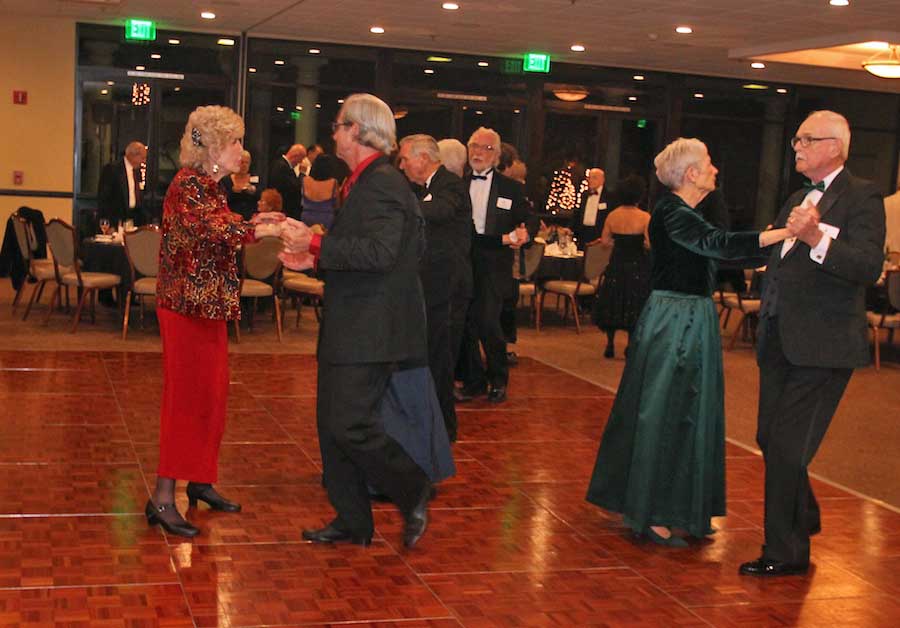 The floor is getting busy... Everyone is working up an appetite

What a well dressed group....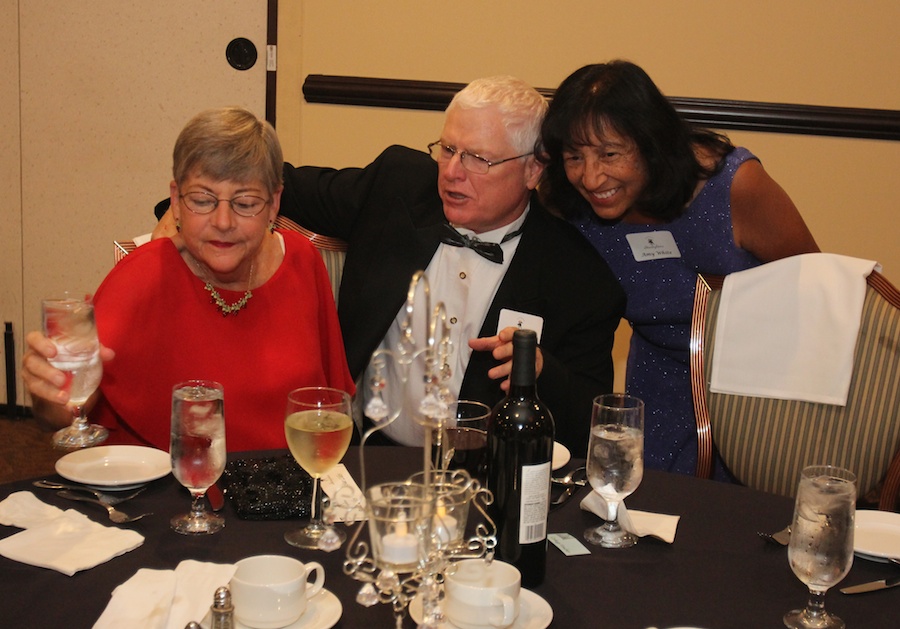 "We are back for a few days before we leave again!"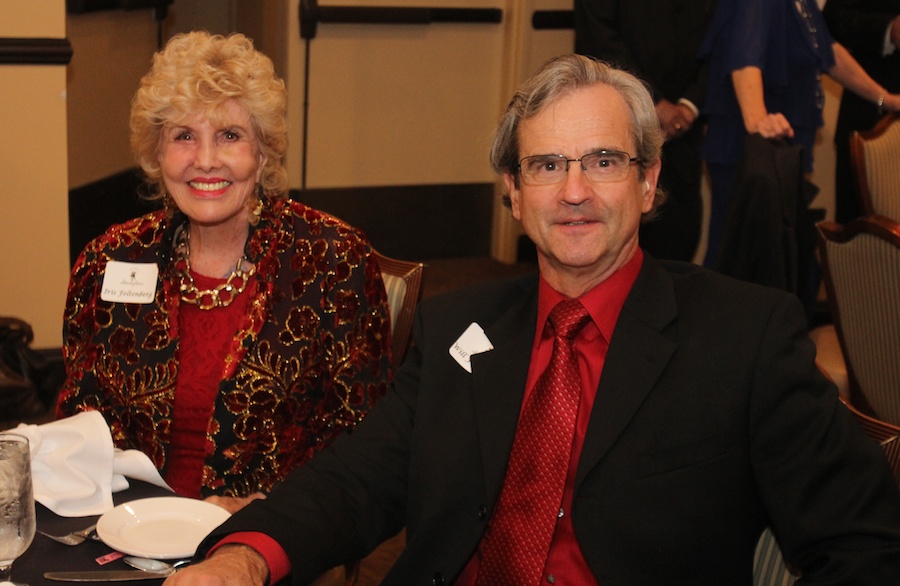 Iris and Will... Well coordinated

Moving moving moving...

"Oh... Hi there!

The servers did a great job this evening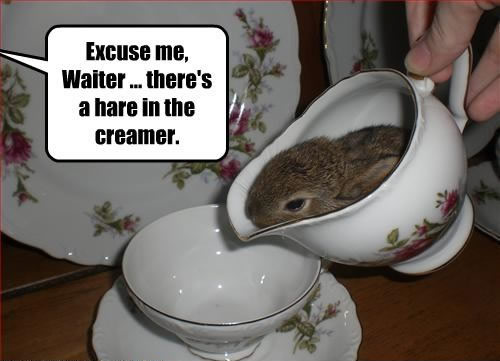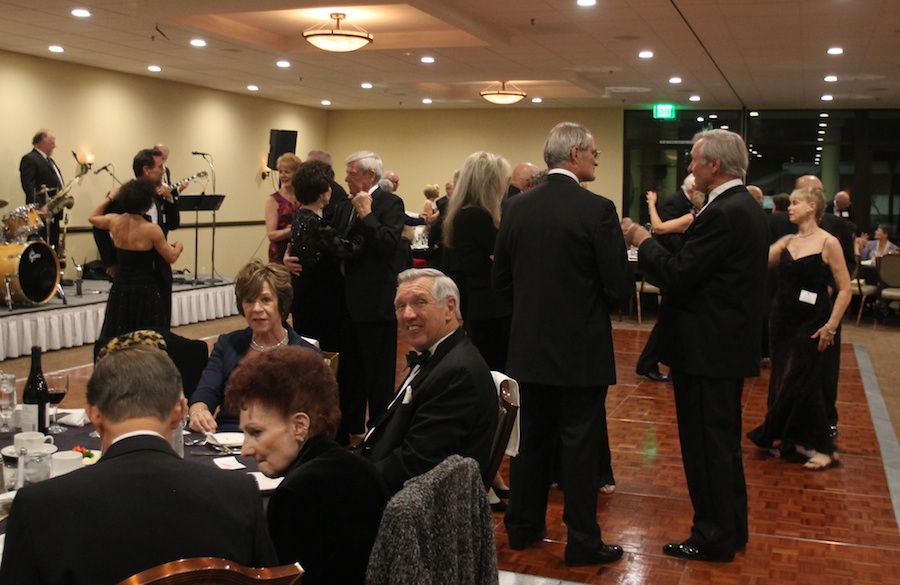 It's a formal affair

Resting up for dinner...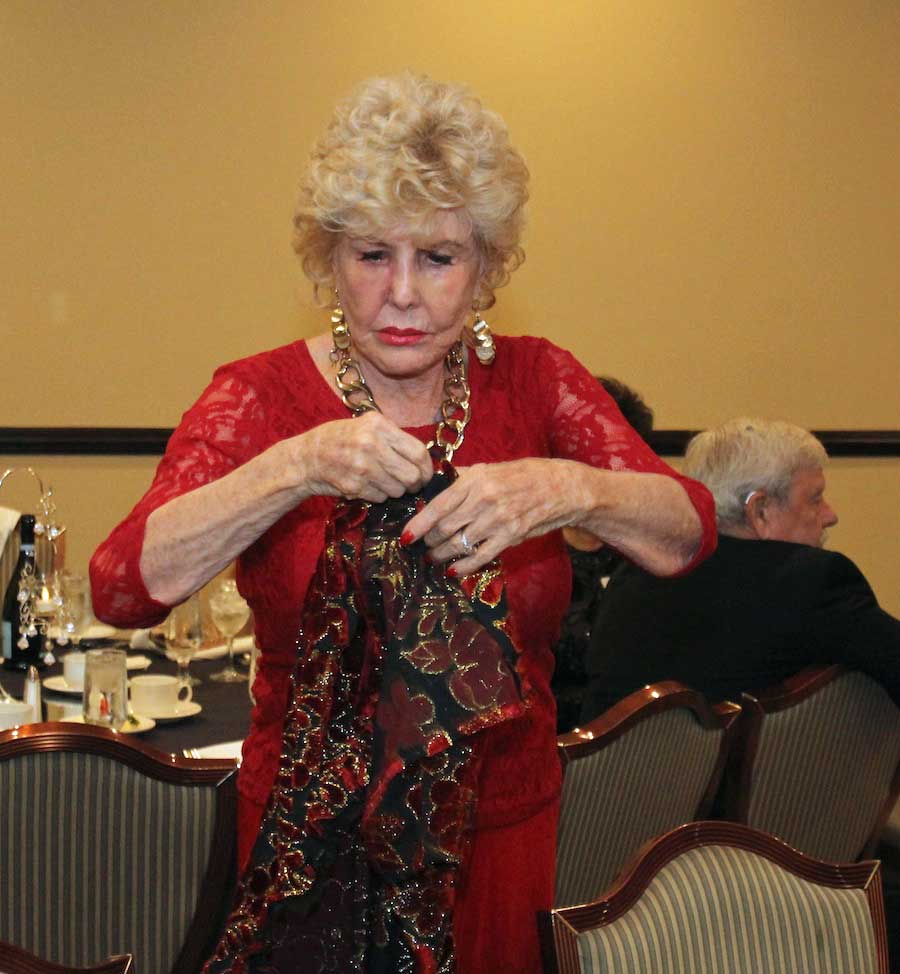 No coat needed this evening.... Dancing keeps us warm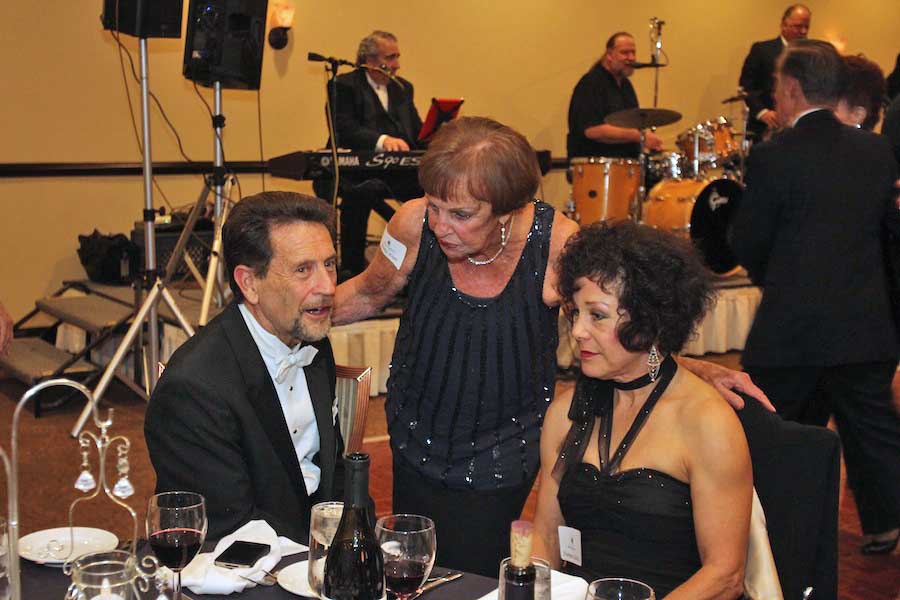 Millie visits with our future presidents

"Yes Ed... It is a very fresh bottle... Says September 2013!"

"What... The camera people get their picture taken??? - Thanks Ed"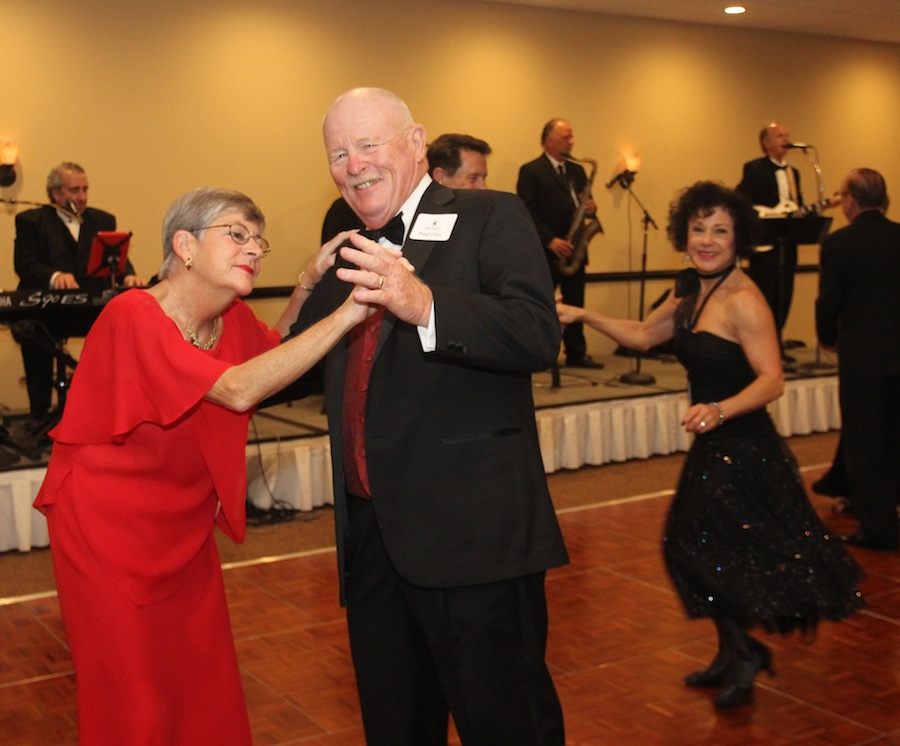 Must be a swing dance....

Beep Beep.. Beep Beep... Our treasurer goes Beep Beep Beep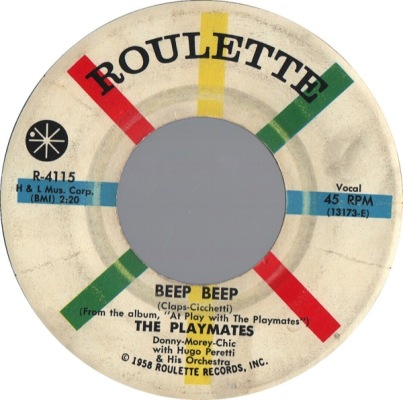 Do You Remember? - "Beep Beep" is a song by The Playmates. The song describes a duel between the drivers of a Cadillac and a Nash Rambler on the road.
The song is an example of accelerando, in which the tempo of the song gradually increases throughout the song.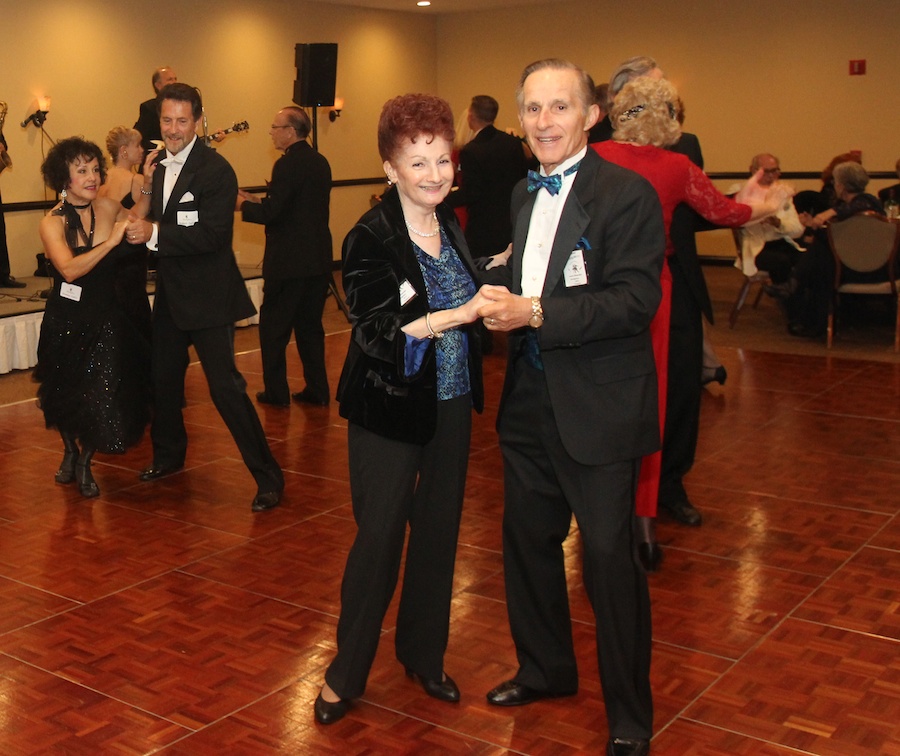 Marcia continues to count the steps for Leon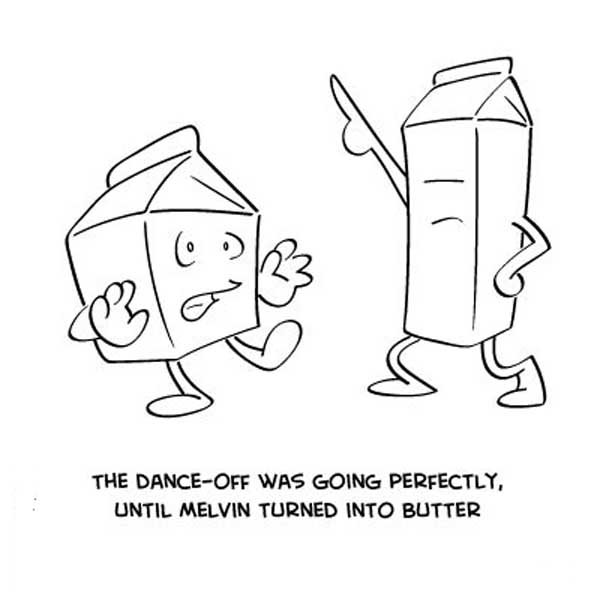 Bob and Millie demonstrate how dancing is supposed to be done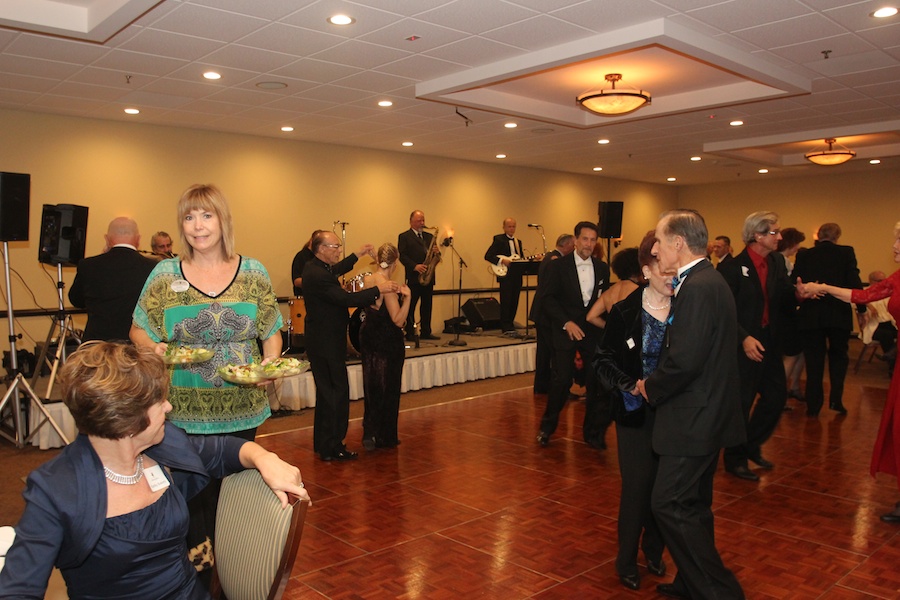 Sheri is always hard at work.... Salads are on their way

Quick dear... We have to head for the camera and get pictures of who was here