After Dinner Dancing (Page Three)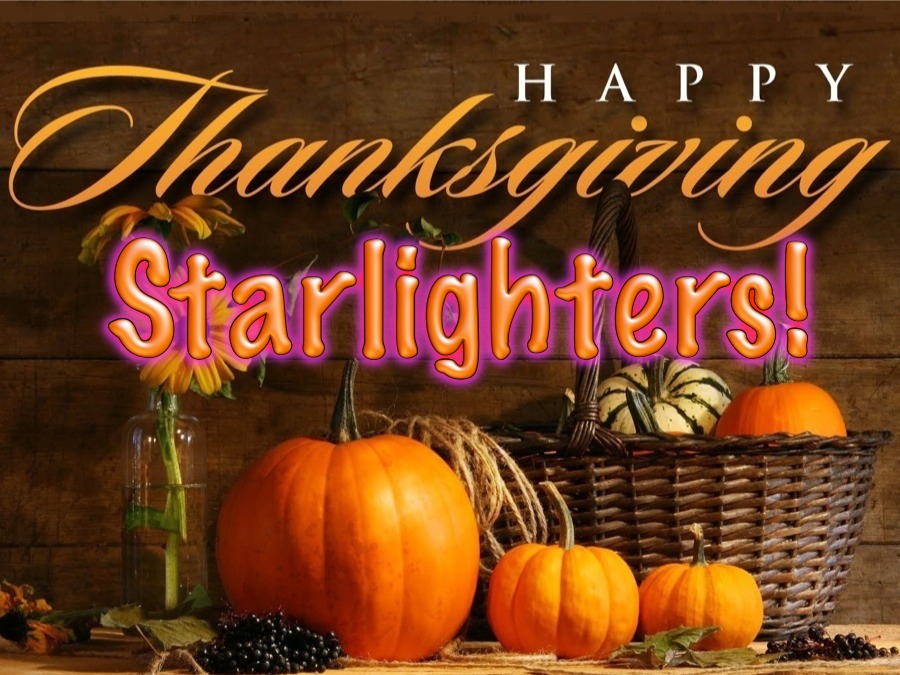 Time For An After Dinner Drink...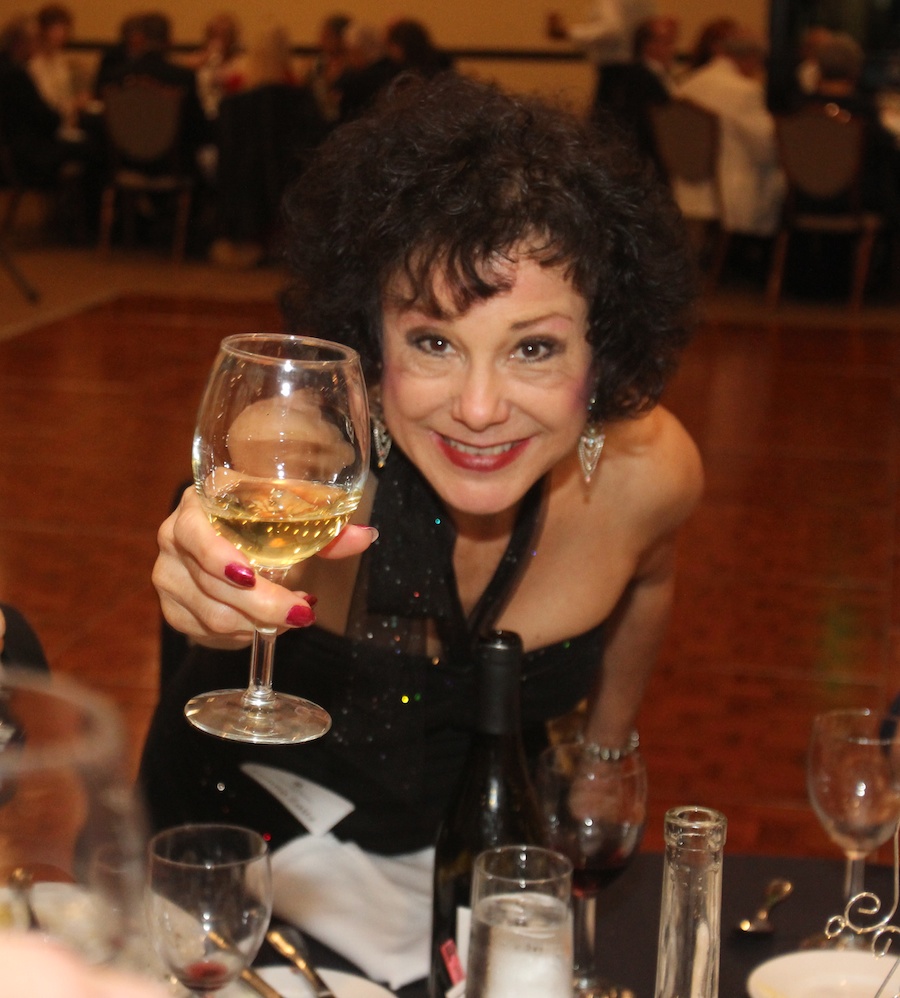 Sue brought some after dinner drinks... Donna did the honors! Try it!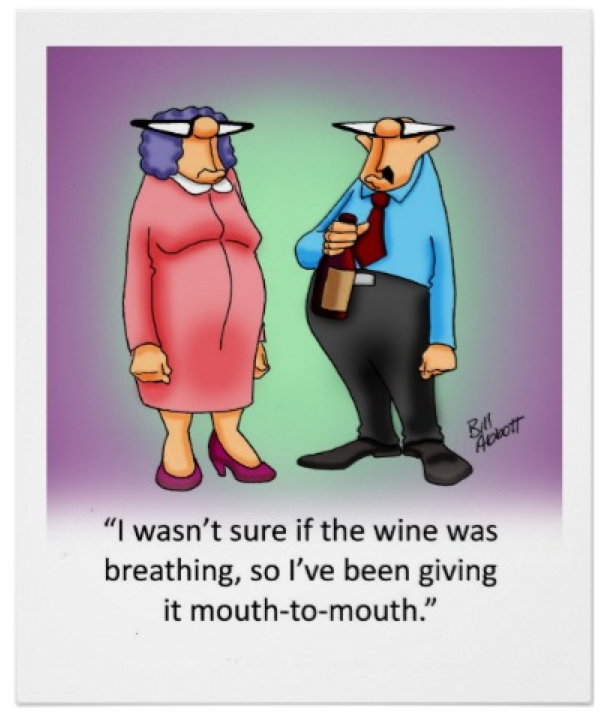 The color was beautiful
Did You Know? - Apéritifs and digestifs (/əˈpɛrɨtiːf/ and /diːʒɛˈstiːf/) are alcoholic drinks that are normally served before (apéritif) or after (digestif) a meal.
A digestif is an alcoholic beverage served after a meal, in theory to aid digestion. When served after a coffee course, it may be called pousse-café. Digestifs are usually taken straight.
The apéritif was introduced in 1846, when a French chemist, Joseph Dubonnet, created his eponymous wine-based drink as a means of delivering malaria-fighting quinine. The medicine was a bitter brew, so he developed a formula of herbs and spices to mask quinine's sharp flavor, and it worked so well that the recipe has remained well-guarded ever since. French Foreign Legion soldiers made use of it in mosquito-infested Northern Africa. Joseph's wife was so fond of the drink that she had all her friends try it, and its popularity spread.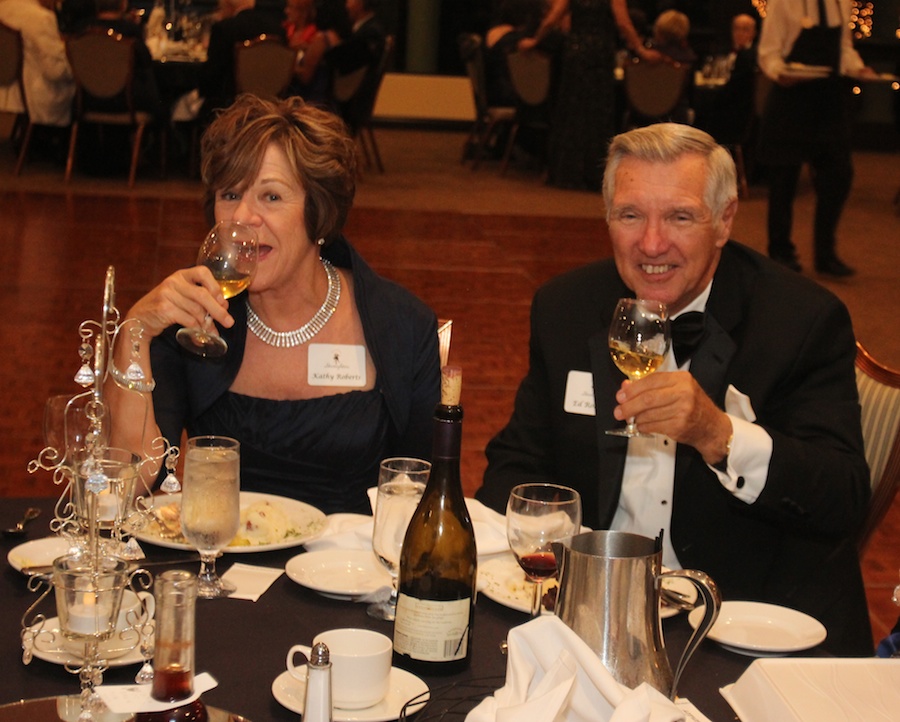 The golden colors were beautiful
We Tasted and Came Up With This Description - Partially fermented on its skins and barrel-aged for 12 months, this wine displays golden straw color with a distinct and inviting floral, candied-lemon fragrance on the nose. The mid-palate is rich and complex with tantalizing notes of apricots, pear and hazelnut with no scant amount of sweetness on the finish! Enjoy this wine with banana Flambé or on its own as an after dinner treat!
First, Some Important Announcements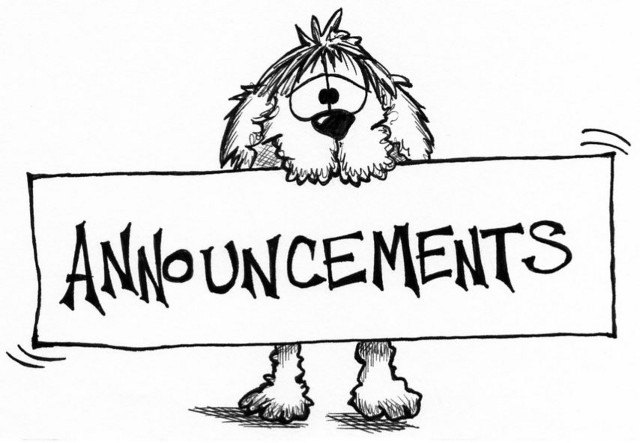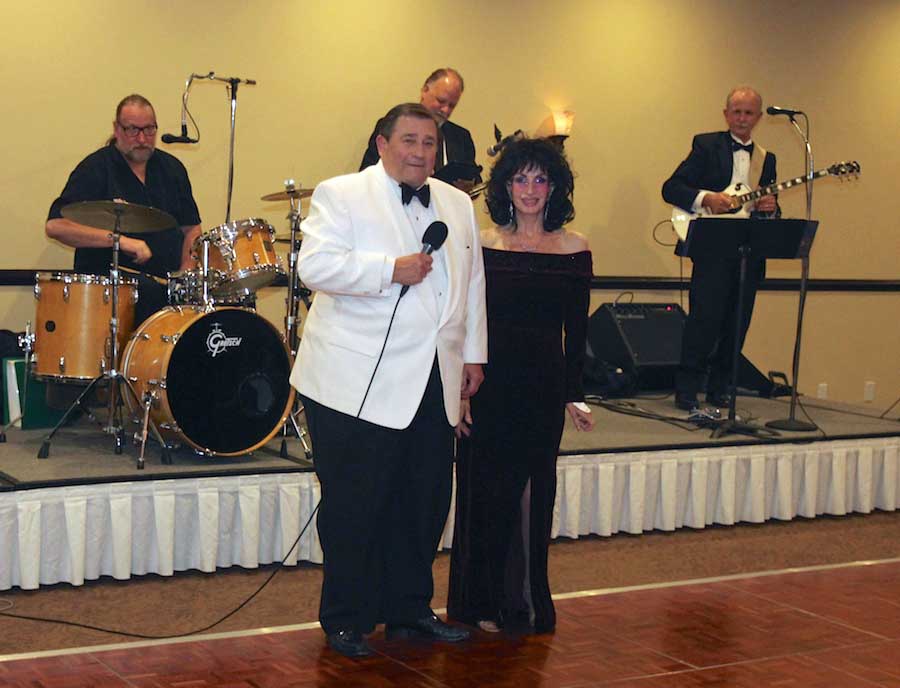 Careful... The Texas Duo are about to make announcements and tell a joke or two
Did You Know? - Starboard - The Vikings called the side of their ship its board, and they placed the steering oar, the star on the right side of the ship, thus that side became known as the star board. It's been that way ever since.
And, because the oar was in the right side, the ship was tied to the dock at the left side. This was known as the loading side or larboard. Later, it was decided that larboard and starboard were too similar, especially when trying to be heard over the roar of a heavy sea, so the phrase became the side at which you tied up to in port or the port side.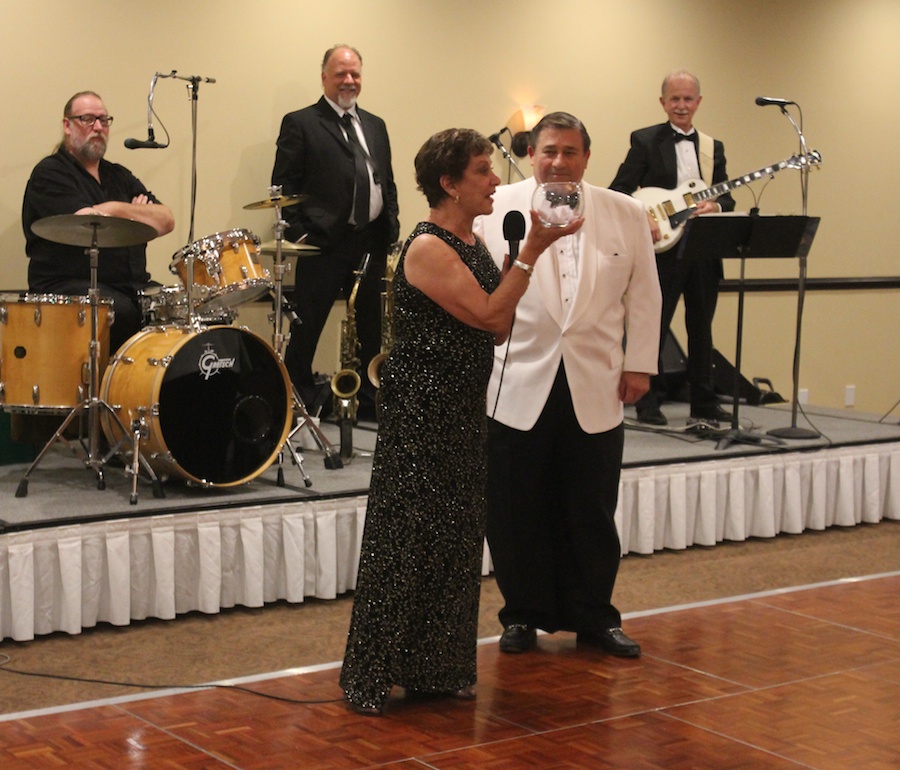 Such a deal!
Did You Know? - Whoever gets their checks in to Leon first will get their next dance free.... This is to encourage people to get their money in on (or ahead of) time.

The first ticket drawn was Millie.... Yeah Millie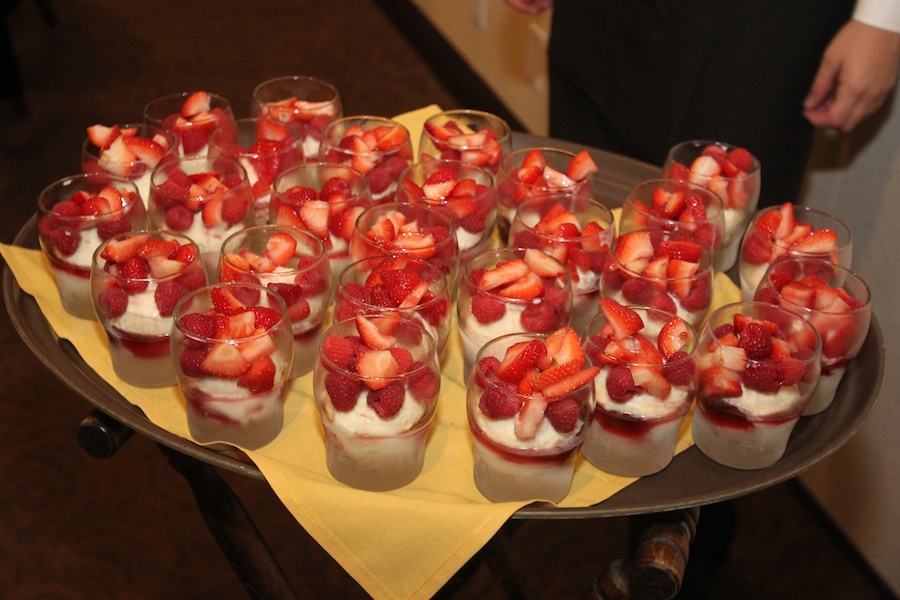 Dessert is served
Welcome New Members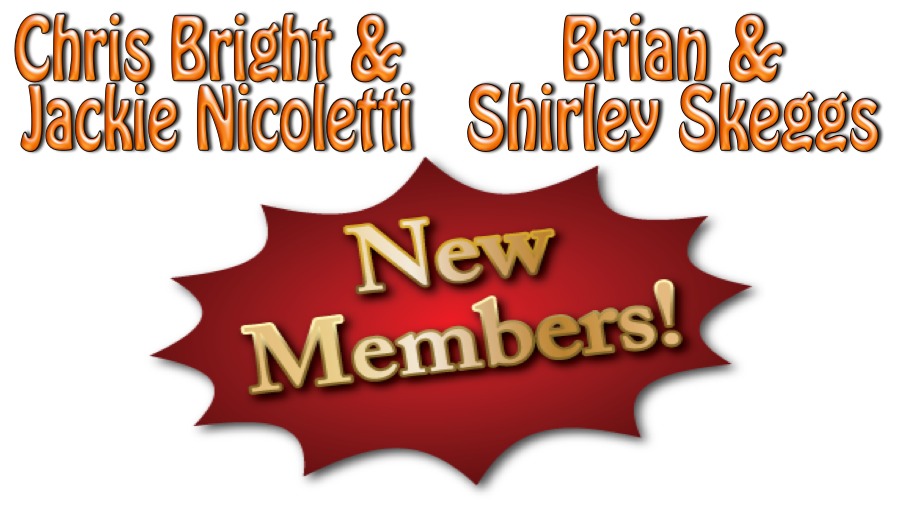 Jackie and Chris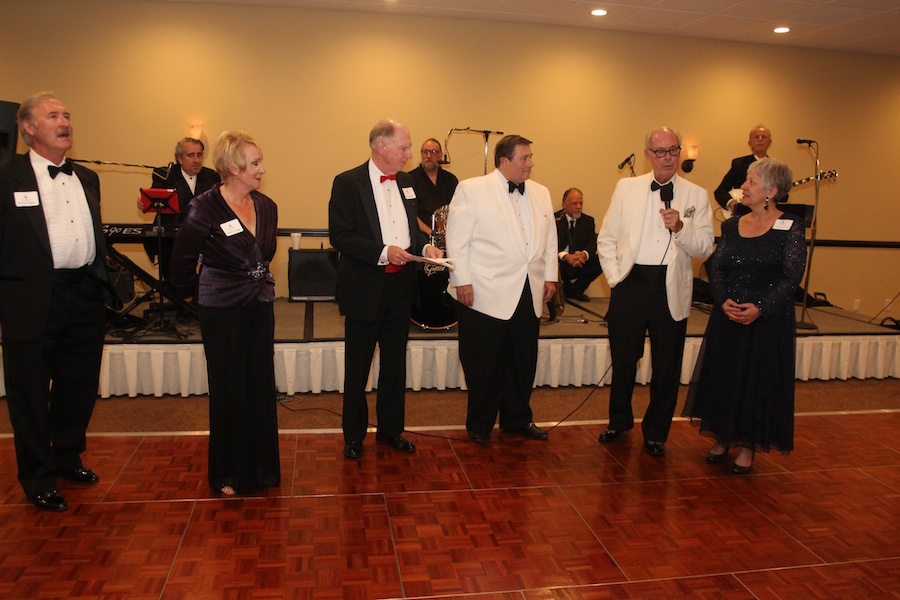 A 30 second bio... Chris Bright and Jackie Nicoletti love to dance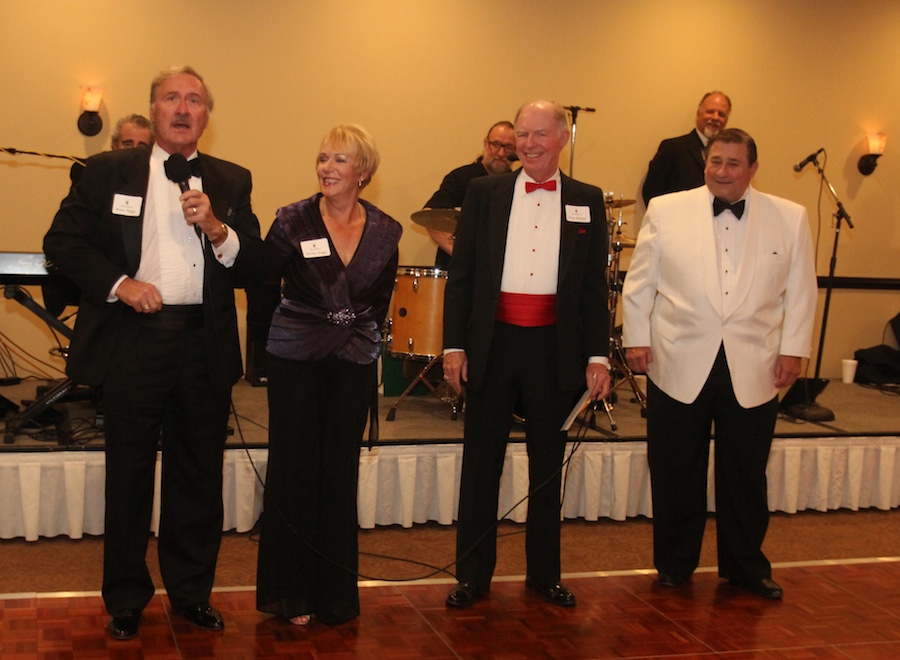 Brian and Shirely Skeggs (He spoke slow so no translator was needed)
Behind The Scenes Shari Keeps Everything Moving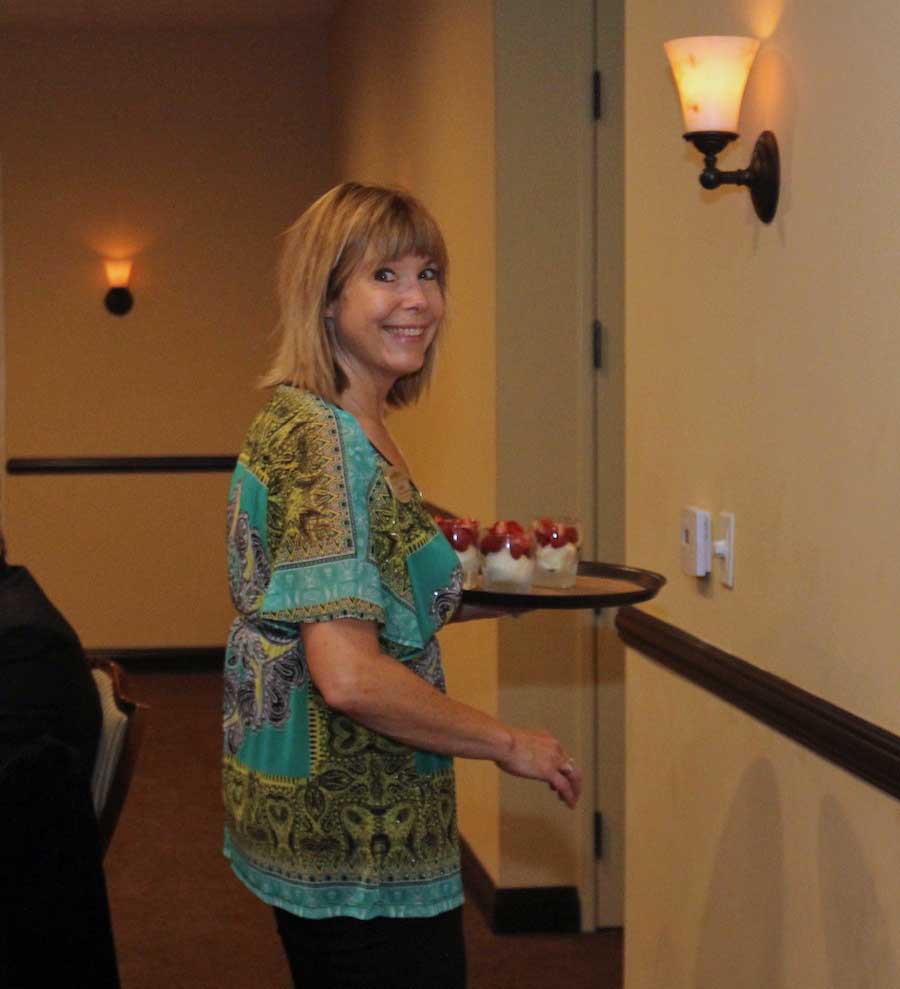 The dessert lady (Shari) was hard at work

Friendship (Millie Kegel) and Membership (Ivan Bishop)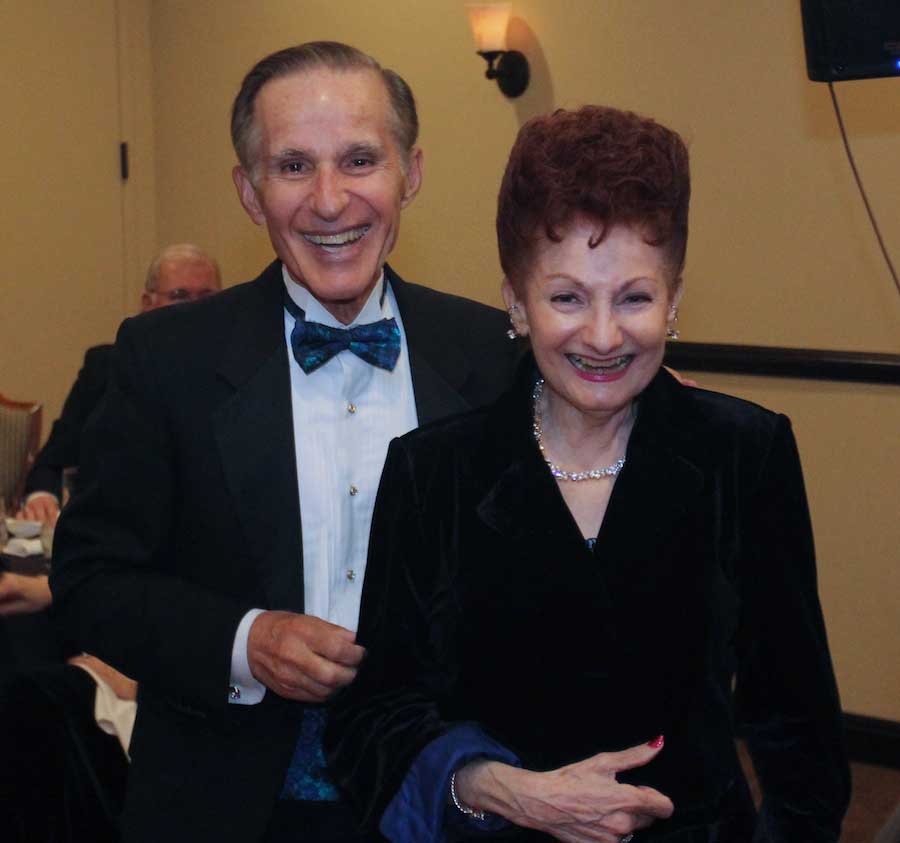 Treasurers (Leon and Marcia Brander)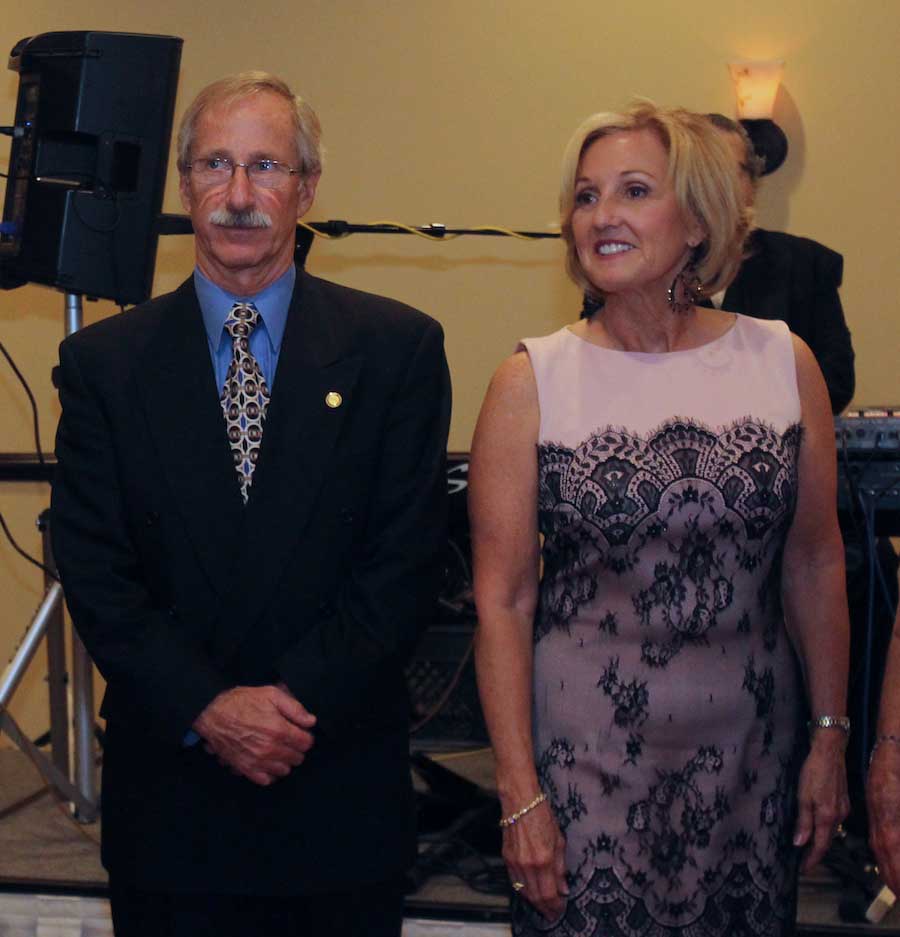 Hospitality (Ed & Mikelle Watson)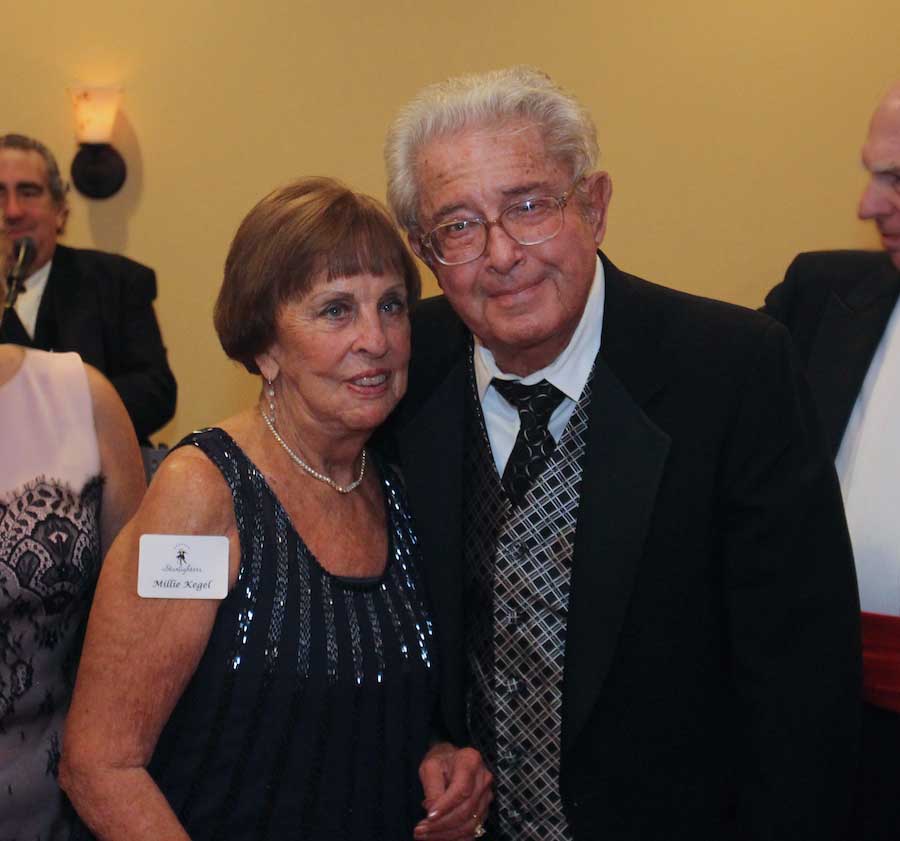 Friendship (Millie and Bob Kegel)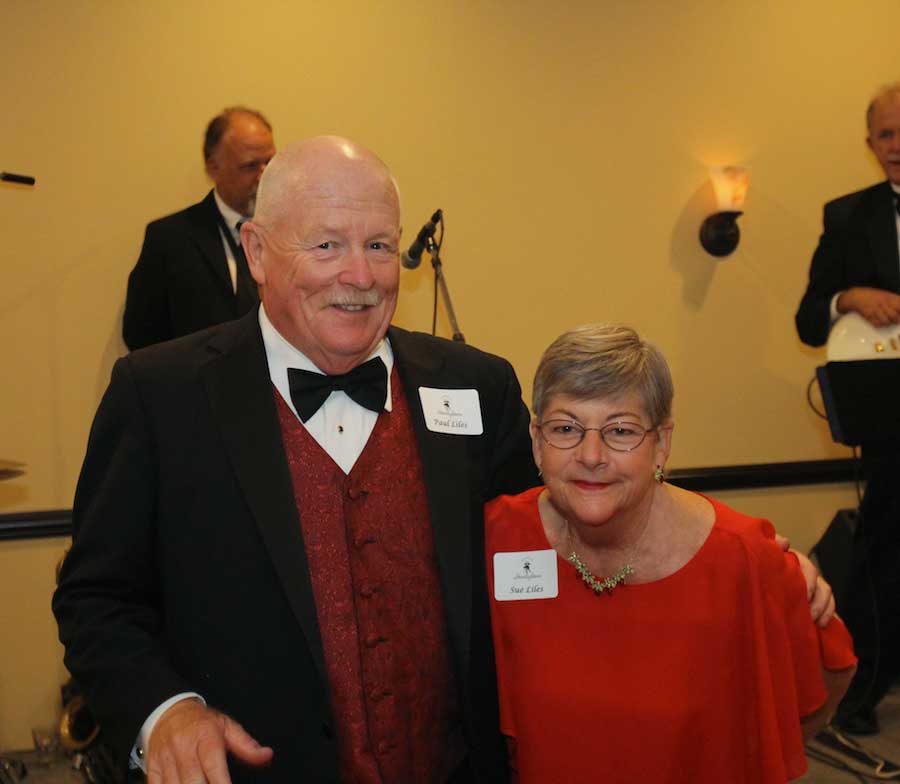 Secretary/Website (Paul and Sue Liles)

Second Vice President - Bands (Ed and Kathy Roberts)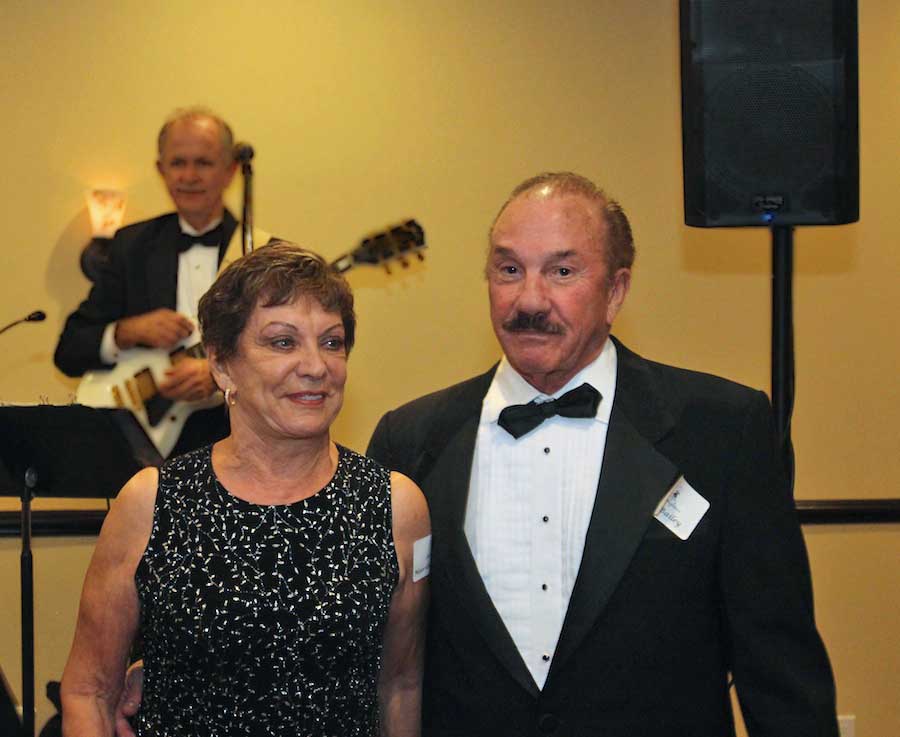 First Vice President - Arrangements (Marilyn & Don Bailey)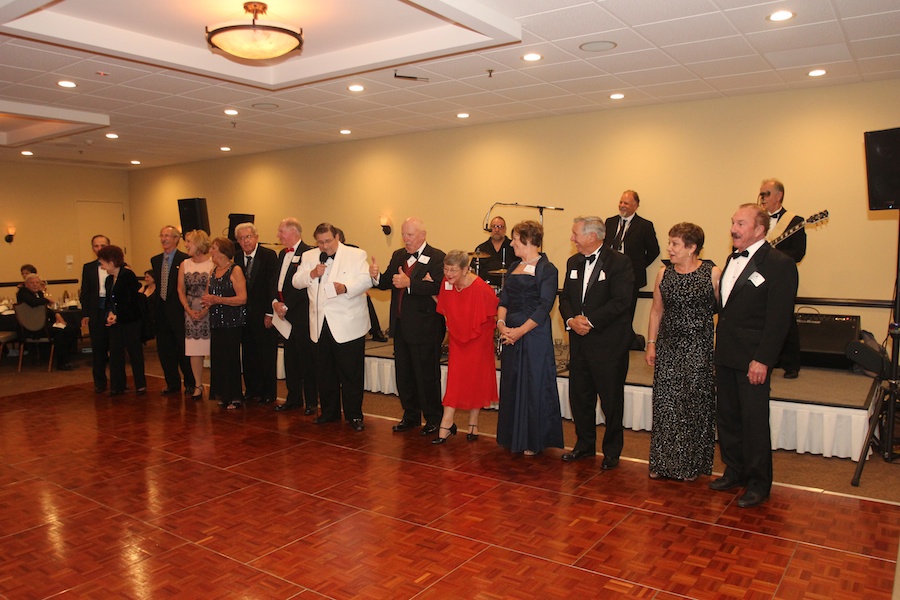 .... and our new Fearless Leaders....

Natashia & Fearless Leader

Presidents (Bon and Donna Zaitz)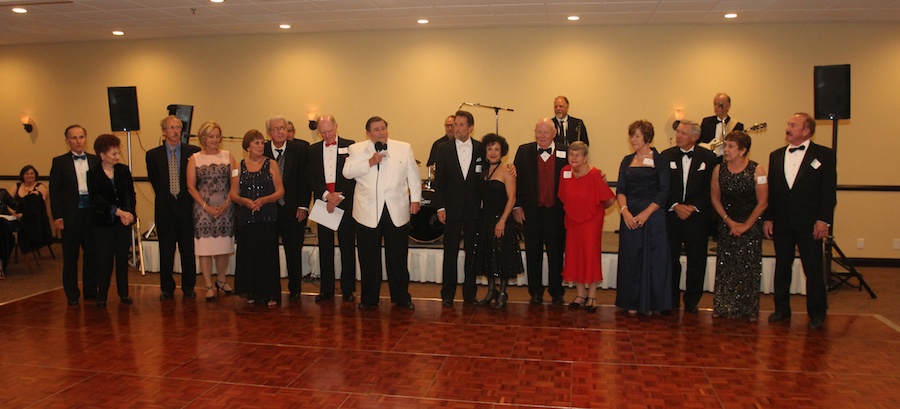 We asked for volunteers from the audience.... It go pretty quiet out there

The 2014 Board Of Directors! Pictures courtesy of Hans Thedens!!!

Zot.... The dance floor instantly fills up

Tripping the light fantastic

Resting is essential... So is not leaving empty bottles :-))

Around and around we go!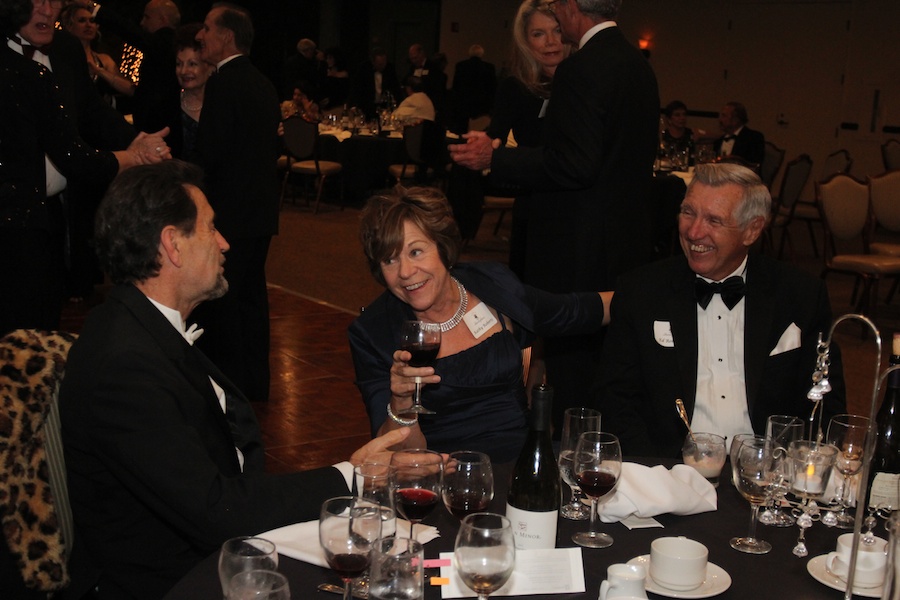 Now we try the Port Wine...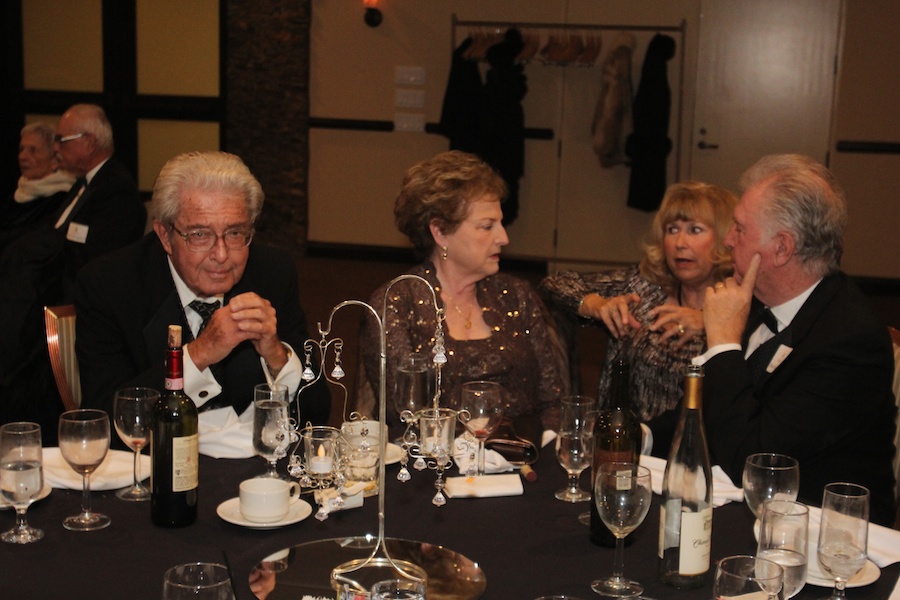 Serious discussions underway

Marrianne Hanlon and Craig Goll

Caught mid-smile

Hans is surrounded by the ladies - They like his haircut

Jackie Nicoletti and Chris Bright (New Members)

Sittin' back letting the world go around

George Ennis and Beverly Braunig are tearing up the floor this evening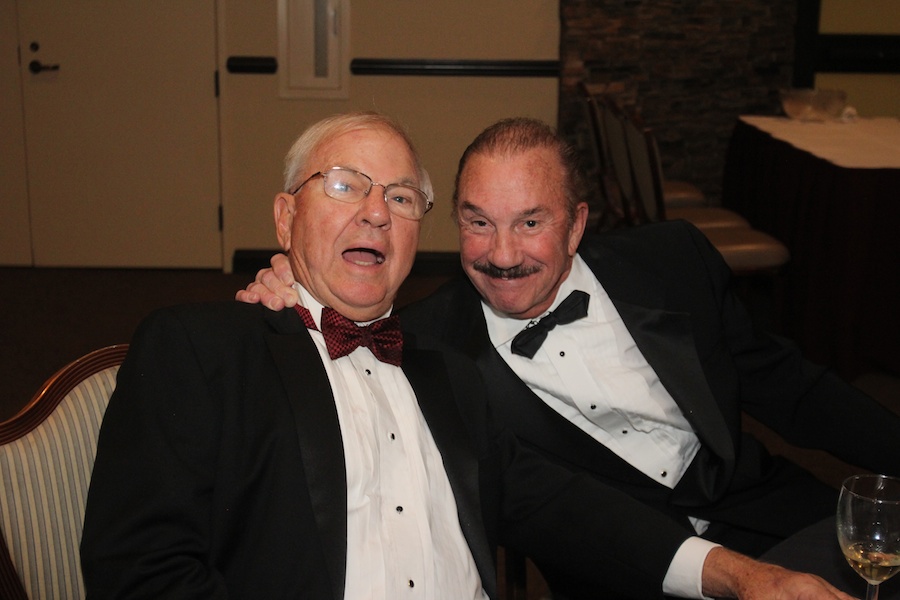 David Bellows and Don Bailey

Sue and Paul Liles (without a camera).... Thanks Ed

Simply great music....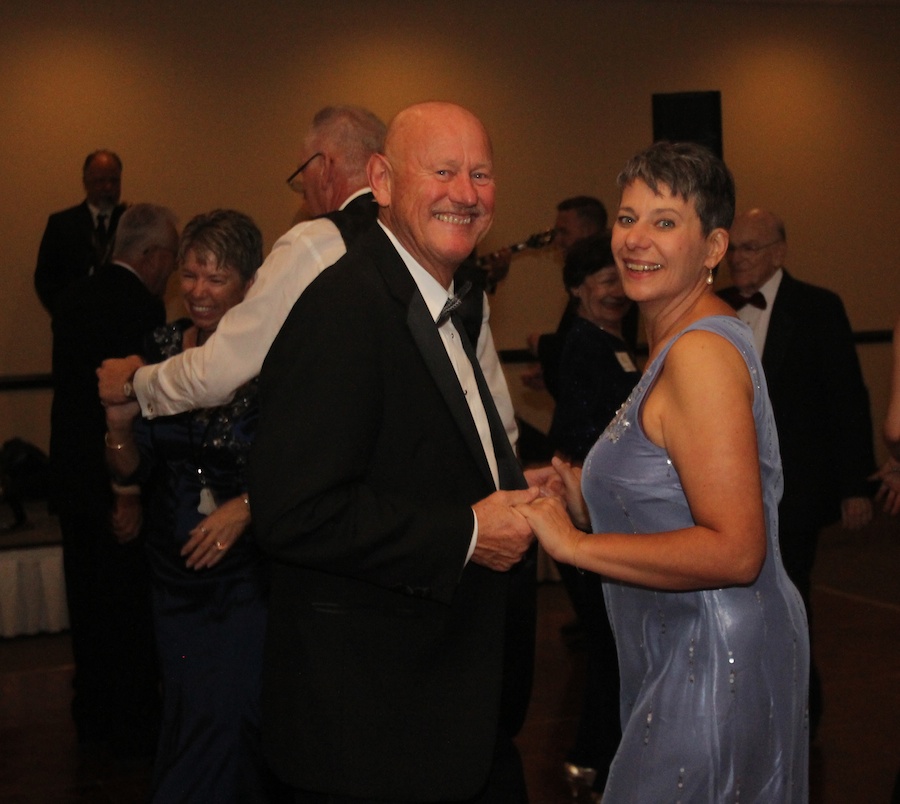 Hans and Kerstin Thedens show us how it is done....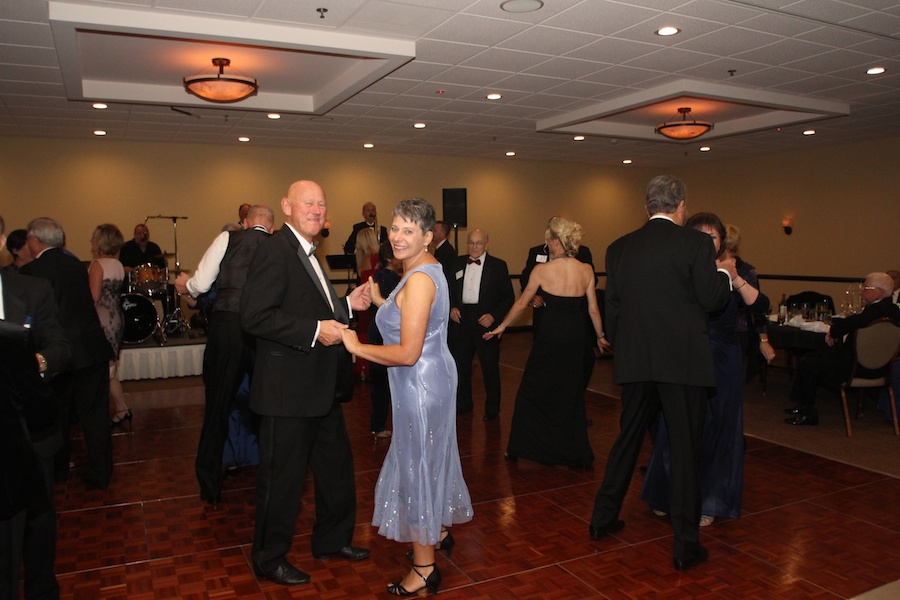 They are about to pull out in traffic
Did You Know? - There are "dancing jokes"
Why do ants dance on jam jars? Because the jar says 'twist to open'!
What is a pigs favourite ballet? Swine Lake!
Why did the vampire enjoy ballroom dancing? He could really get into the vaultz
What kind of dance do buns do? Abundance.
What do you have when only one line dancer comes to your party? A One Liner!
Why did the two knives go to the dance together? Because they both looked sharp!

Dori and Roy scooting across the floor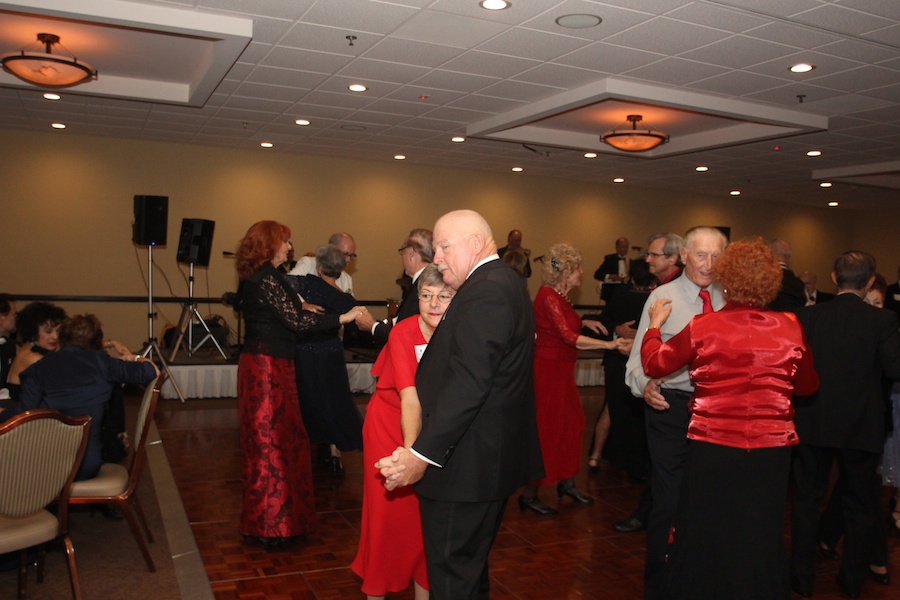 Caught on camera

The whole building is shaking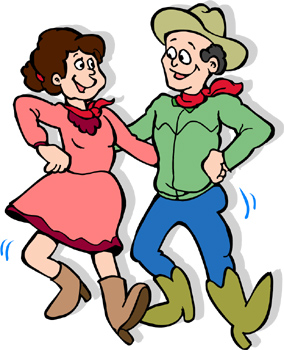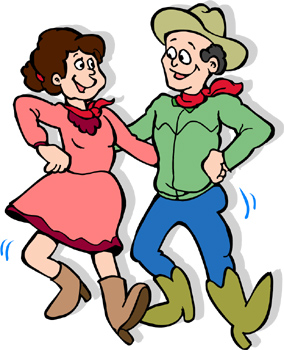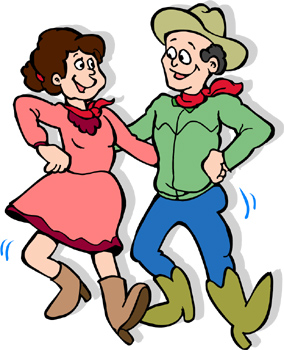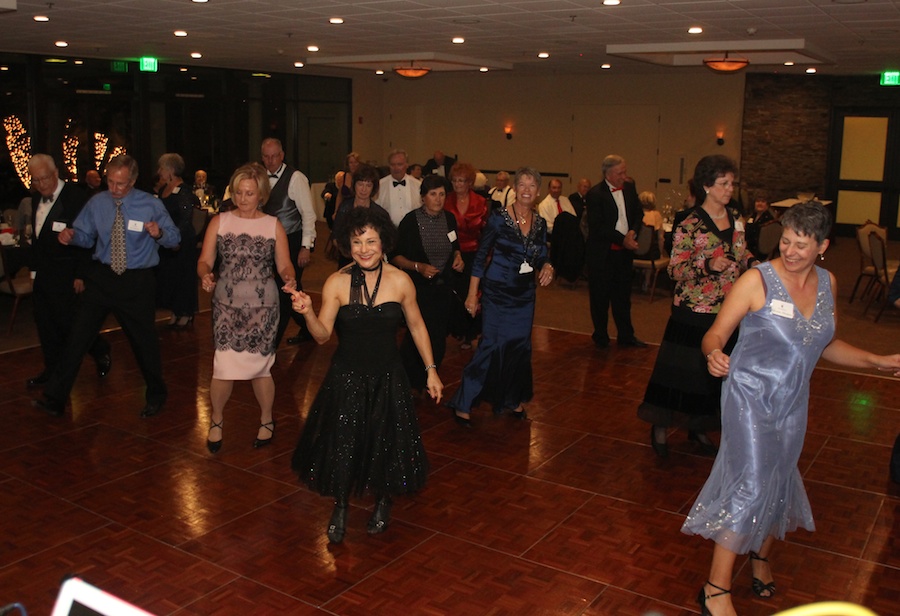 Turn to the left..... Turn to the right
Stand up.. Sit down... Fight Fight Fight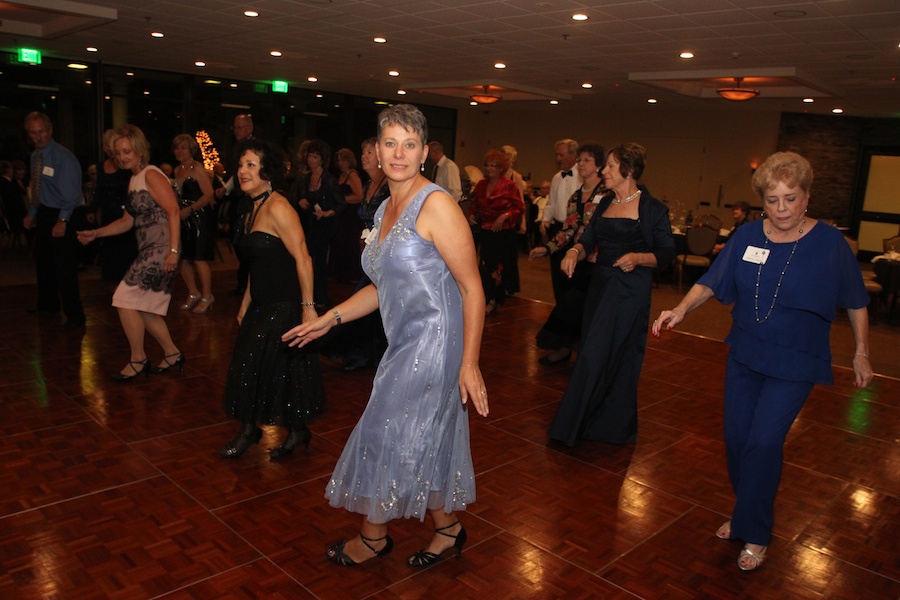 Kerstin told us that it is an old German folk dance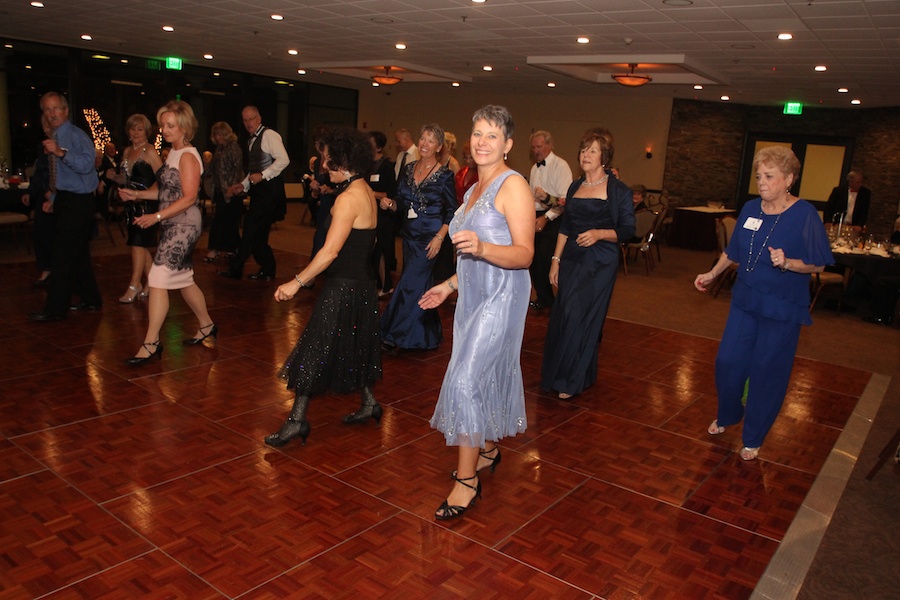 She knows it well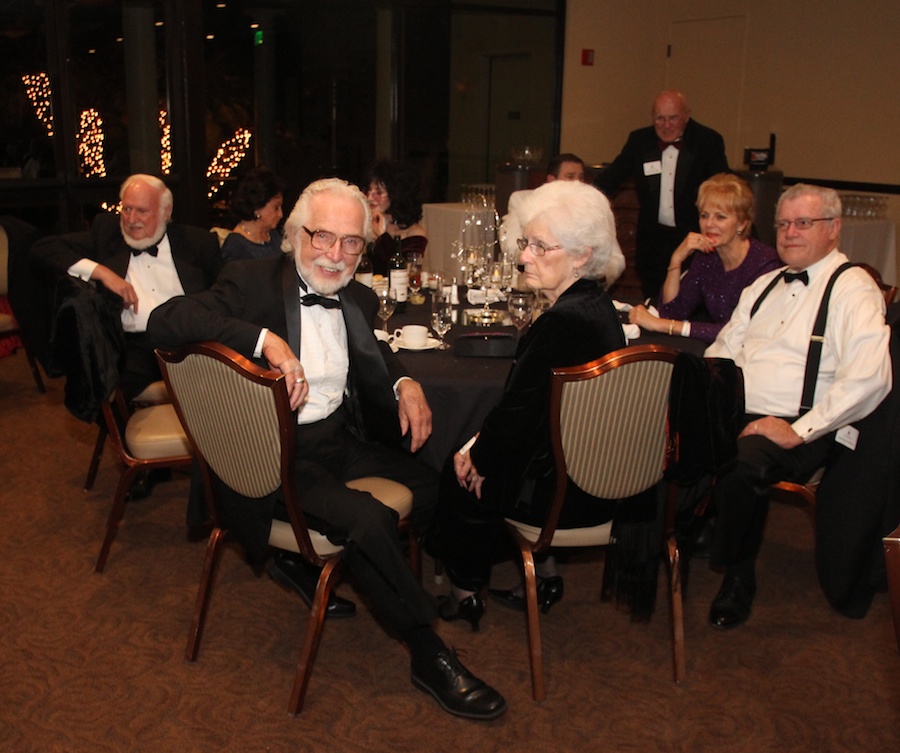 The guys seem to enjoy the line dancing....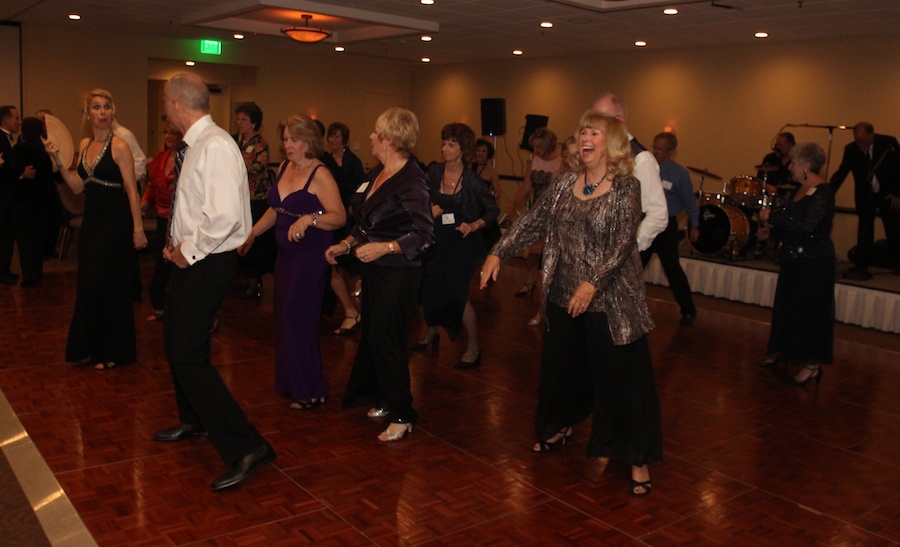 The room is shaking... 3.3 on the Richter Scale
Did You Know? - Developed in 1935 by Charles Francis Richter in partnership with Beno Gutenberg, both from the California Institute of Technology, the scale was firstly intended to be used only in a particular study area in California, and on seismograms recorded on a particular instrument, the Wood-Anderson torsion seismograph. Richter originally reported values to the nearest quarter of a unit, but values were later reported with one decimal place. His motivation for creating the local magnitude scale was to compare the size of different earthquakes.
Richter, who since childhood had aspirations in astronomy, drew inspiration from the apparent magnitude scale used to account for the brightness of stars lost due to distance.
Richter arbitrarily chose a magnitude 0 event to be an earthquake that would show a maximum combined horizontal displacement of 1 µm (0.00004 in) on a seismogram recorded using a Wood-Anderson torsion seismograph 100 km (62 mi) from the earthquake epicenter. This choice was intended to prevent negative magnitudes from being assigned. The smallest earthquakes that could be recorded and located at the time were around magnitude 3. However, the Richter scale has no lower limit, and sensitive modern seismographs now routinely record quakes with negative magnitudes.

The man with the moves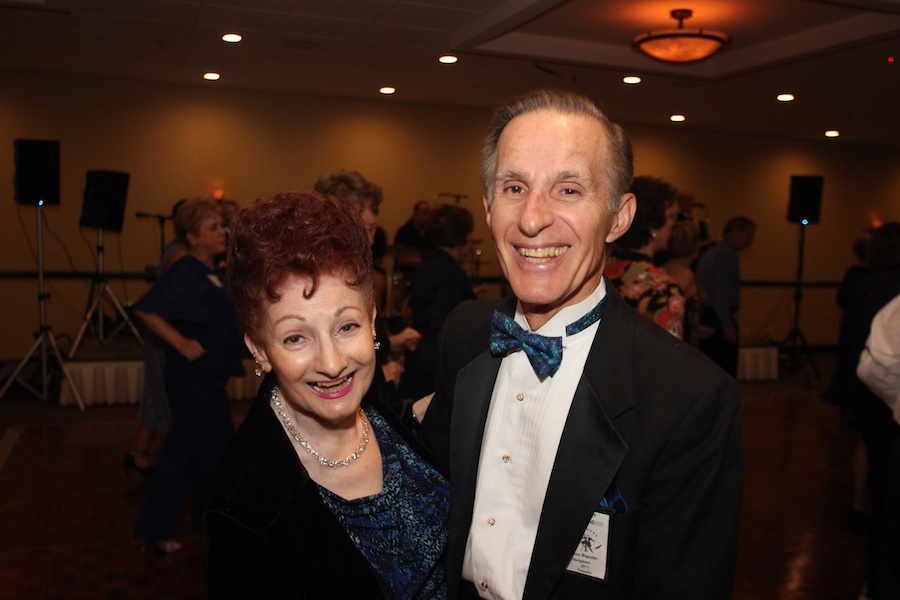 Marcia and Leon guard the corner of the floor

It's thinning out

Jim is in seventh heaven dancing with the stars
Did You Know? - Seven Heavens is a part of religious cosmology found in many major religions such as Islam, Judaism, Hinduism and Catholicism and in some minor religions such as Hermeticism and Gnosticism. The Throne of God is said to be above the seventh heaven in Abrahamic religions.

Changing Partners....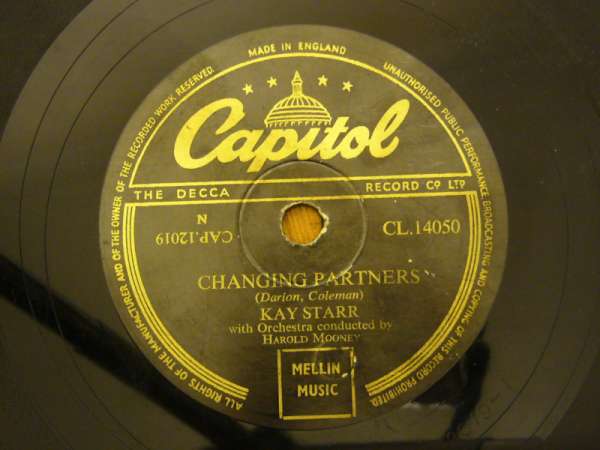 Sorry kids.... This is a 78 RPM record (It does not fit into your CD player)
Did You Know? - "Changing Partners" is a pop song with music by Larry Coleman and lyrics by Joe Darion. It was published in 1953.
The best-known recording was made by Patti Page. It was also recorded the same year by Dinah Shore, Kay Starr, and Bing Crosby.
The version by Patti Page was recorded on September 21, 1953 and released by Mercury Records as catalog number 70260. It started on the Billboard charts on November 21, 1953, staying on the chart for 21 weeks and reaching #3 in 1954.
The version by Dinah Shore with Hugo Winterhalter's orchestra and chorus was recorded on October 15, 1953 and released by RCA Victor Records as catalog number 20-5515 (in USA) and by EMI on the His Master's Voice label as catalog number B 10634. The American release reached #12 on the Billboard charts in 1954.
The version by Kay Starr was recorded on October 22, 1953 and released by Capitol Records as catalog number 2657. It started on the Billboard charts on December 5, 1953, staying on the chart for 9 weeks and reaching #13 in 1954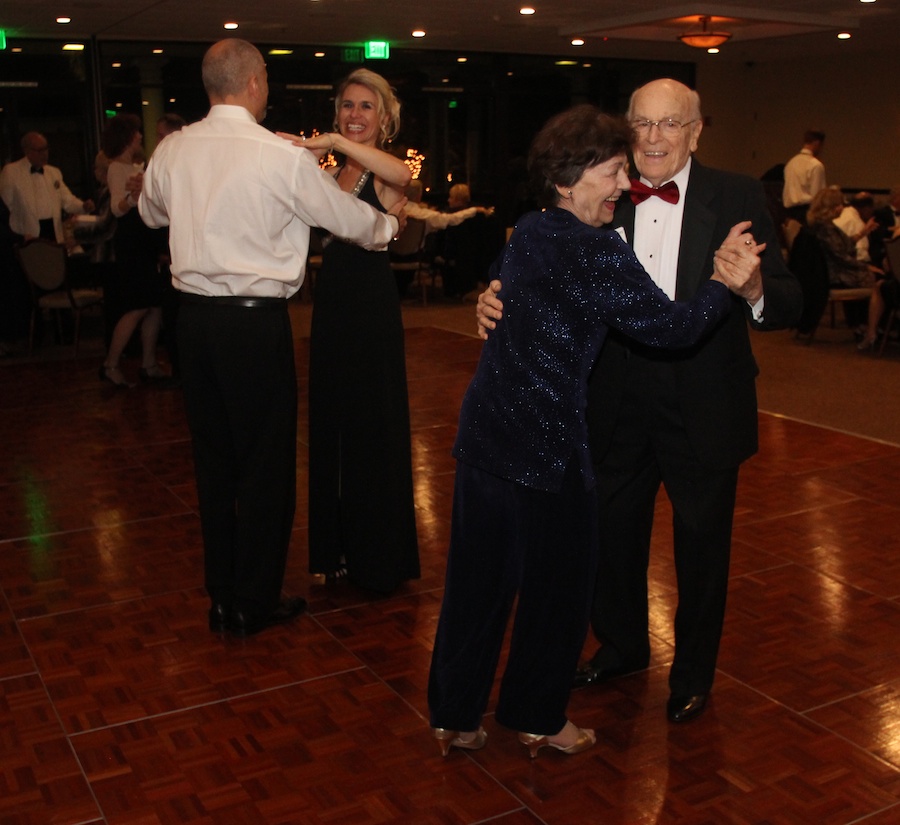 This looks more normal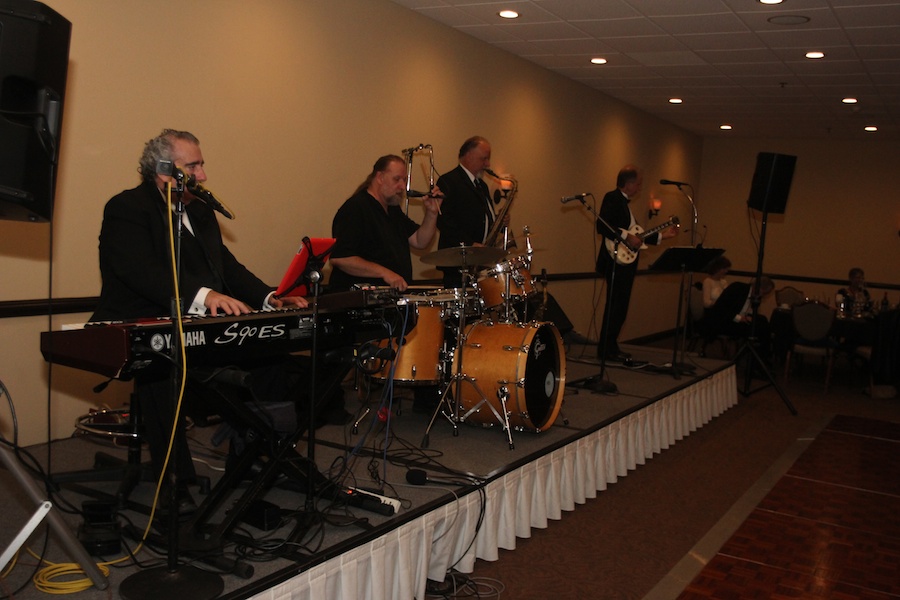 The band was outstanding this evening....
The Ten Step Polka Gets Underway... Cowboy Dancing Is Obligatory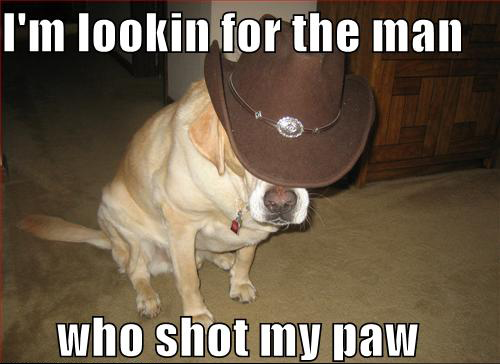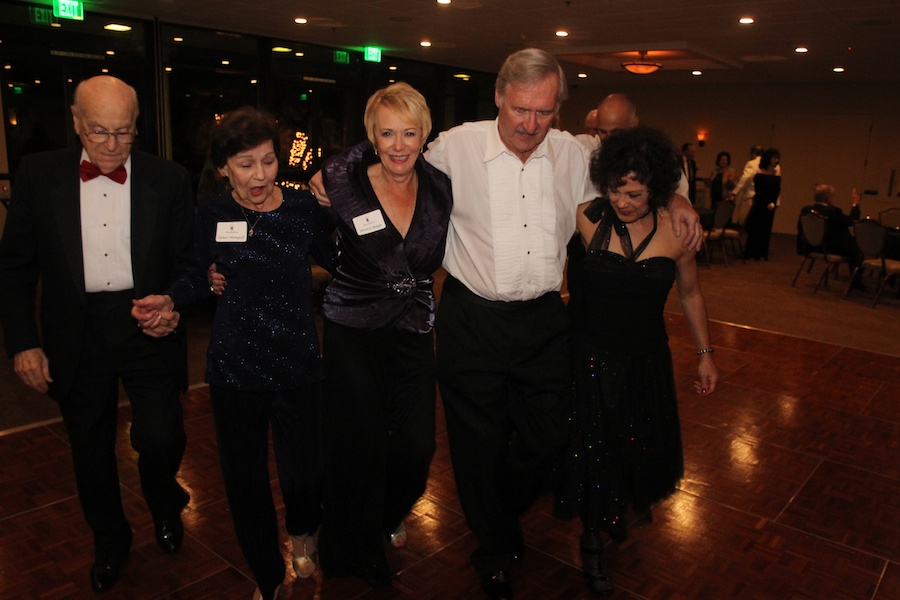 It's easy... Just follow the instructions
Did You Know? - Standard steps for gentleman and lady are identical.
1. Left heel touch forward
2. Left foot close to right foot
3. Right toe touch backward
4. Right foot scuff forward ending in low forward kick
5. Right heel touch forward
6. Right toe touch (toe down/heel up) forward and left of left foot
7. Right heel touch forward
8. Right foot close to left foot
9. Left heel touch forward
10. Left toe touch (toe down/heel up) forward and right of right foot
Cha-Cha Steps Forward—Syncopated Rhythm
11-12. Left foot, right foot, left foot forward
13-14. Right foot, left foot, right foot forward
15-16. Left foot, right foot, left foot forward
17-18. Right foot, left foot, right foot forward

Sooo... How come everybody is looking atg their feet?

Around we go!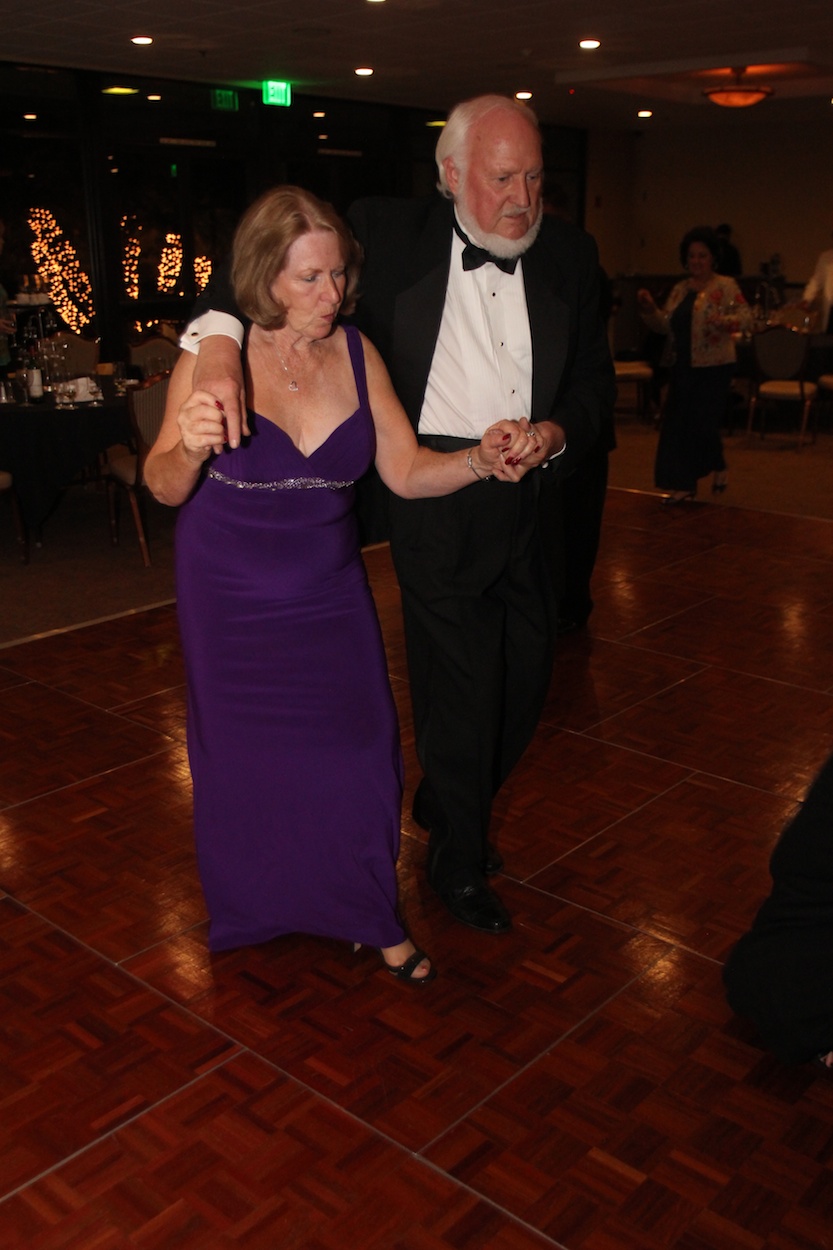 "Follow that couple"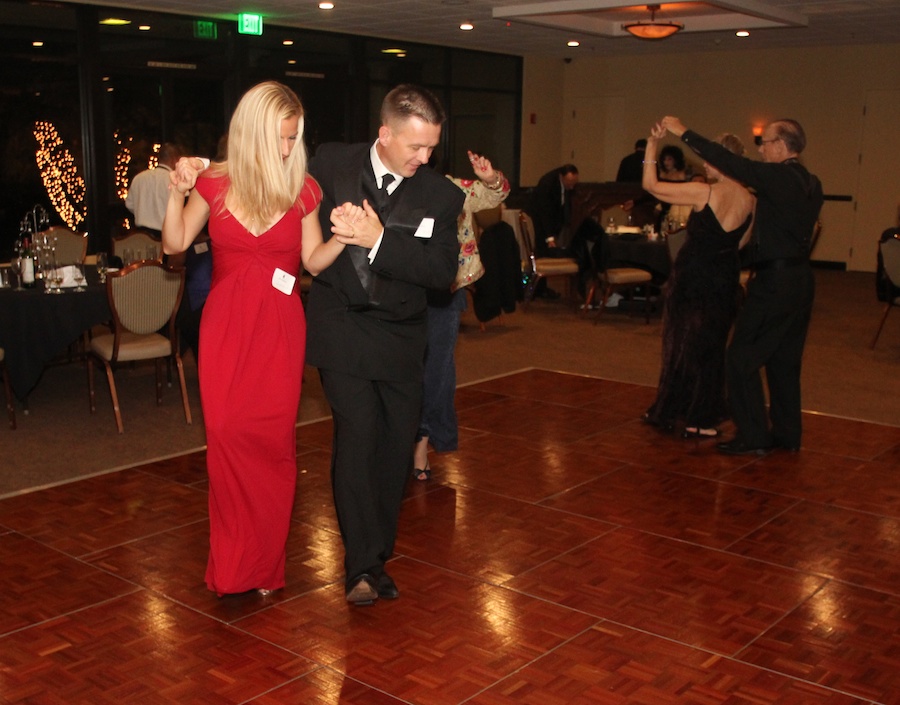 "Here we come"

The turning is always fun!

Everyone gets in on the fun!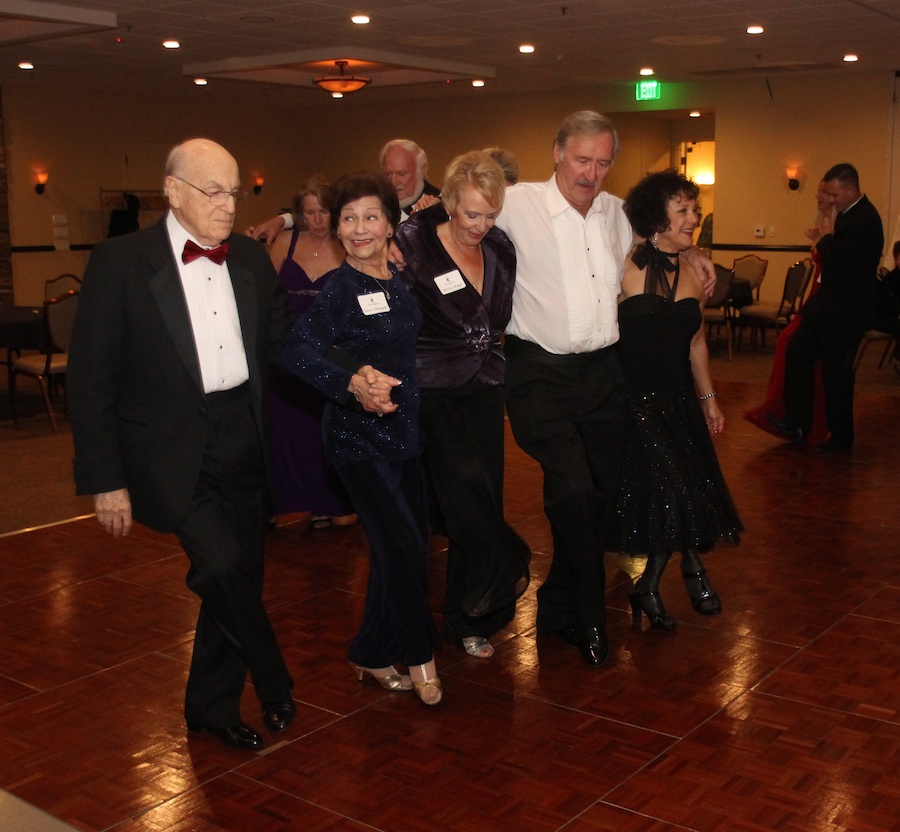 Feets don't fail me now

"Hey... I think I have the moves now!"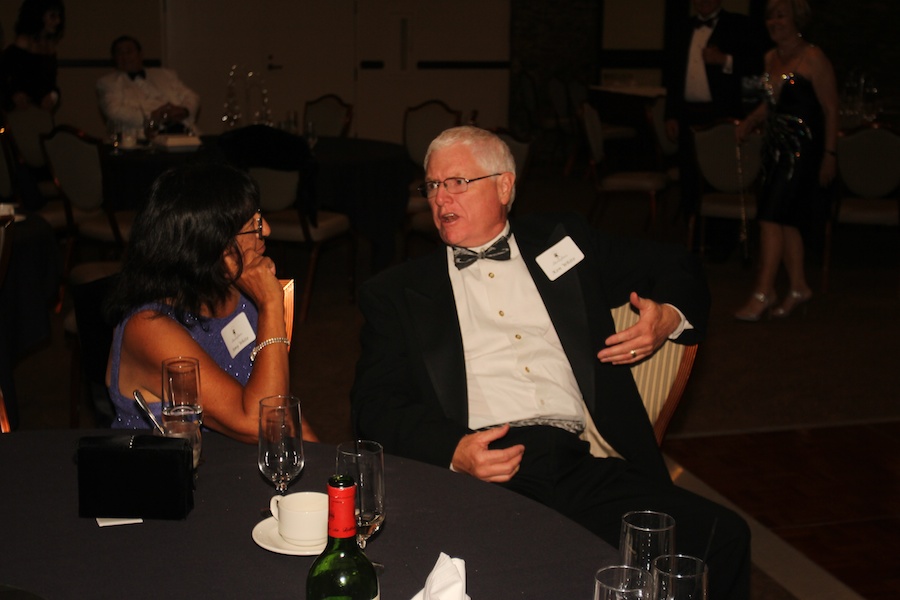 "I can't figure this step out"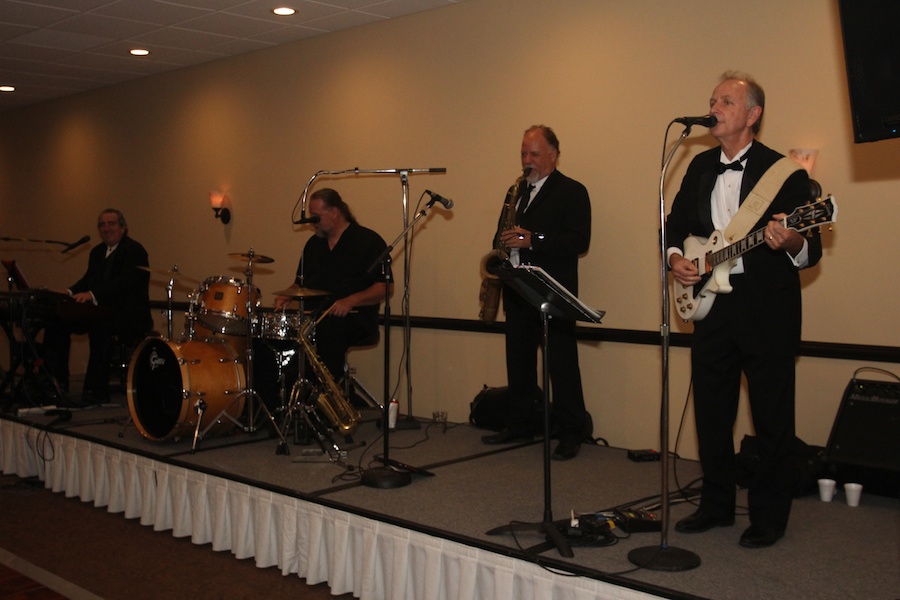 "OK guys... Speed it up!"

Everyone gets in on the act

Our President-Elect is enjoying the fun!

Ta Dah

Some of us just rest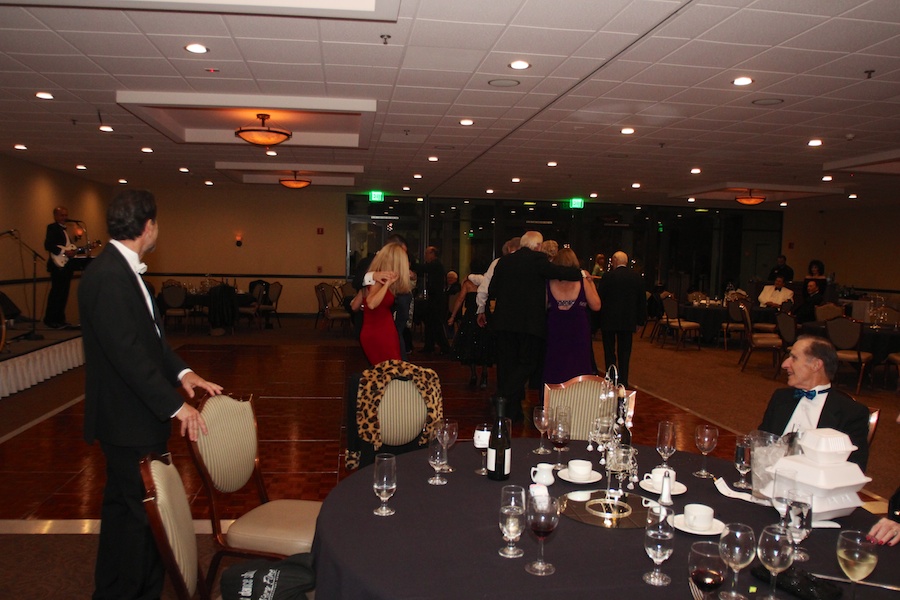 They are still going

Good night all... This is our last song of the evening...