Meet And Greet At Yorba Linda Country Club 9/21/2013 (Page One)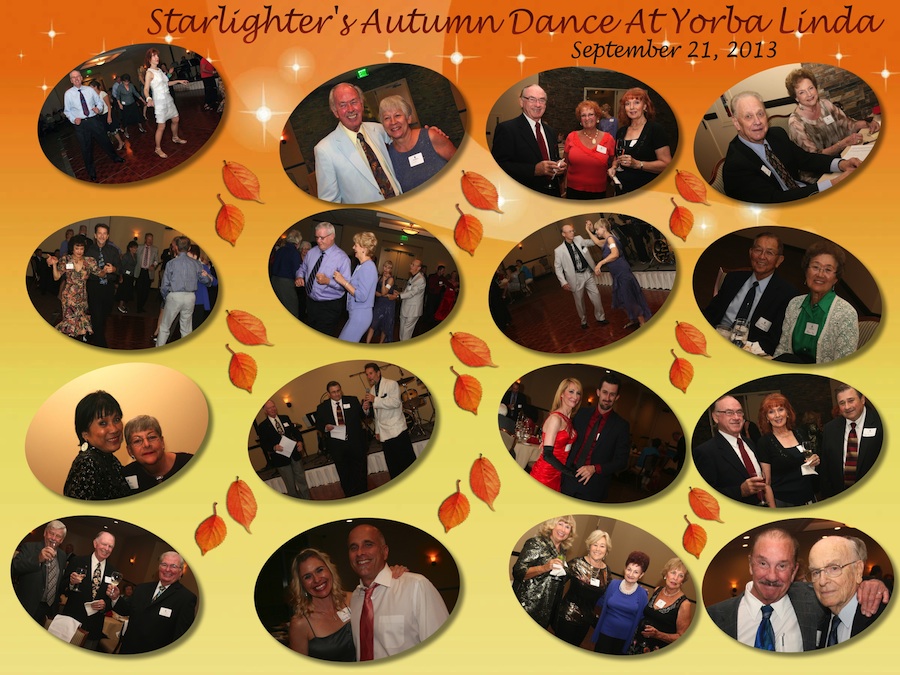 Click for the full sized image (2600px by 2400px)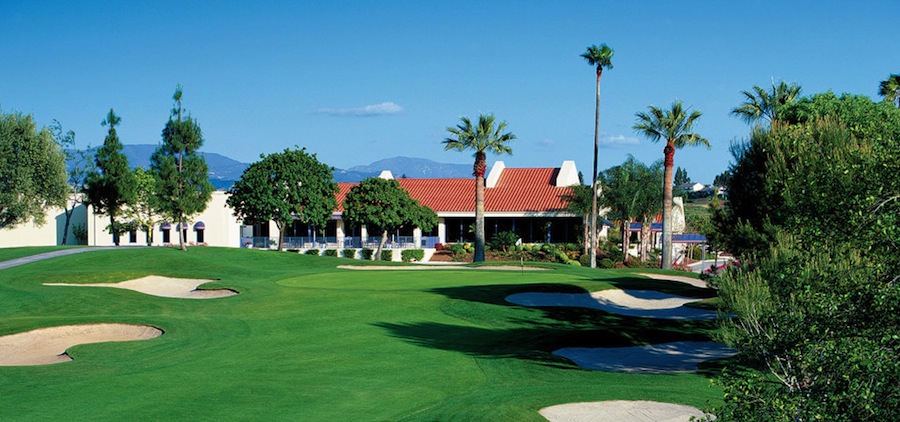 A wonderful venue for a dance!

"OK... Show me the dance floor!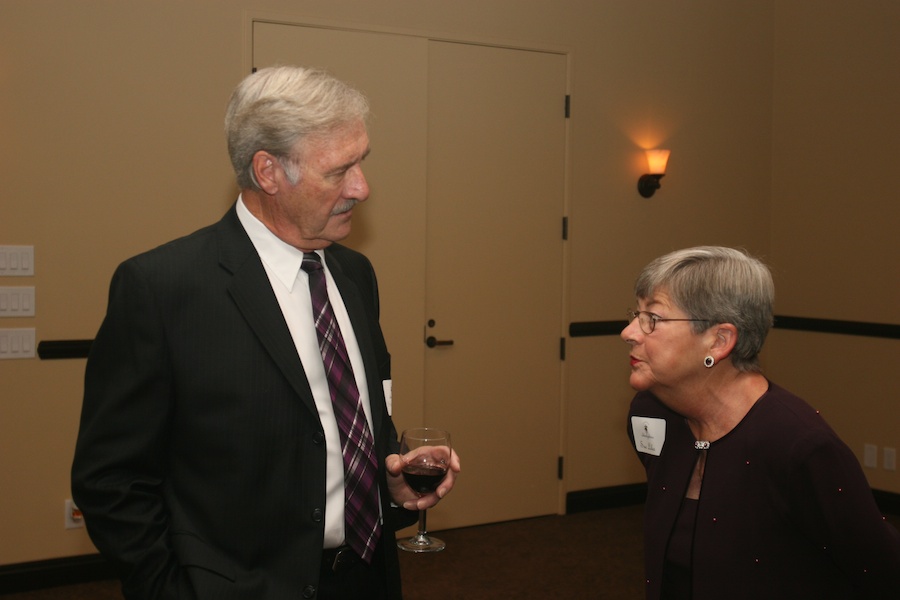 Brian and Sue catching up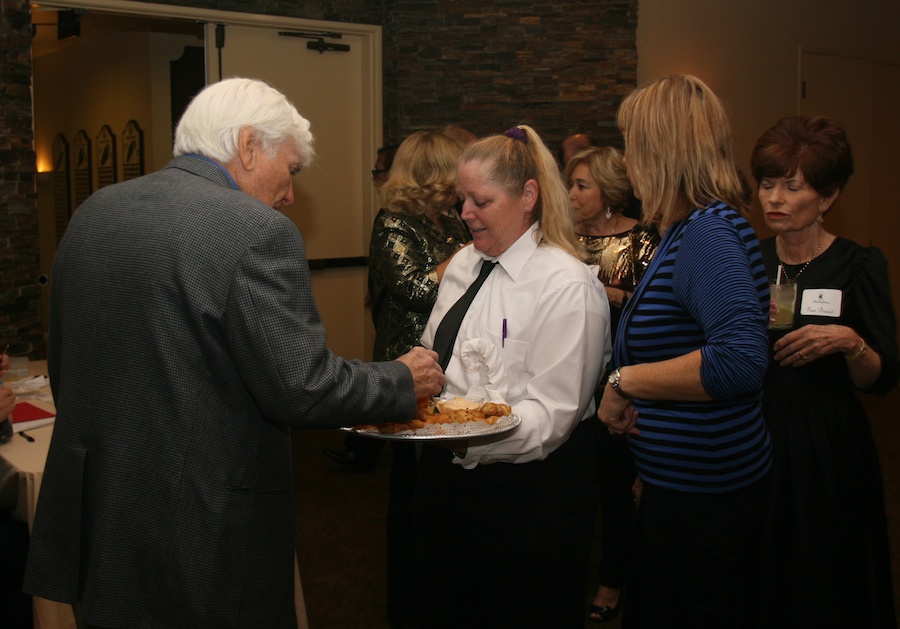 The hors d'oeuvers were a big hit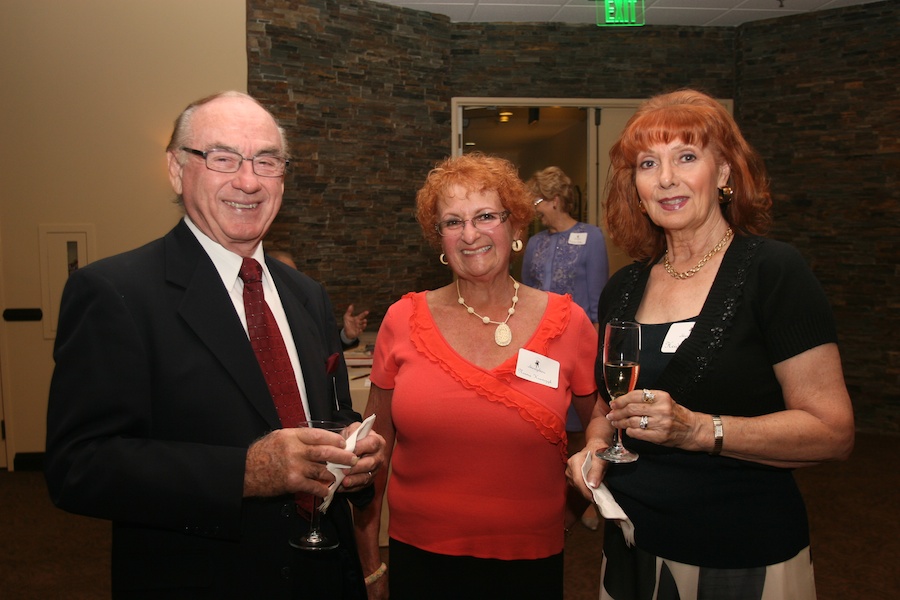 All smiles... They are practising so they can sing a little later.... Autumn songs of course
Did You Know? - There are lots of songs about Autumn including
Autumn – Barbara Streisand
Autumn Afternoon – The Sandpipers
Autumn Almanac – The Kinks
Autumn Changes – Donna Summer
Autumn In New York – Frank Sinatra/Sarah Vaughn
Autumn In Rome – Robert Goulet
Autumn Leaves – Roger Williams
Autumn Love Song – Billy Vaughn & His Orchestra
Autumn Nocturne – Henry Mancini & His Orchestra
Autumn of My Life – Bobby Goldsboro
Autumn Rhapsody – Ronnie Dove
Autumn Serenade – Harry James & His Orchestra
Autumn Song – Van Morrison
Autumn Sweater – Yo La Tengo
Autumn Waltz – Tony Bennett
Autumn Wind – The Serendipity Singers
Autumn's Not That Cold – Lorrie Morgan
Blue Autumn – Bobby Goldsboro
California Dreamin' – Mamas & The Papas
Chill of An Early Fall – George Strait
Cool Change – Little River Band
Dead Leaves & The Dirty Ground – The White Stripes
Early Autumn – Woody Herman & Stan Getz
Evidence of Autumn – Genesis
Fall In Philadelphia – Hall & Oates
Falling Leaves – Glen Miller & His Orchestra
Forever Autumn – Moody Blues
Gone Til November – Wyclef Jean
Grand Theft Autumn – Fall Out Boy
Harvest Moon – Neil Young
In The Fall – The Twilight's Moon
Indian Summer – Ella Fitzgerald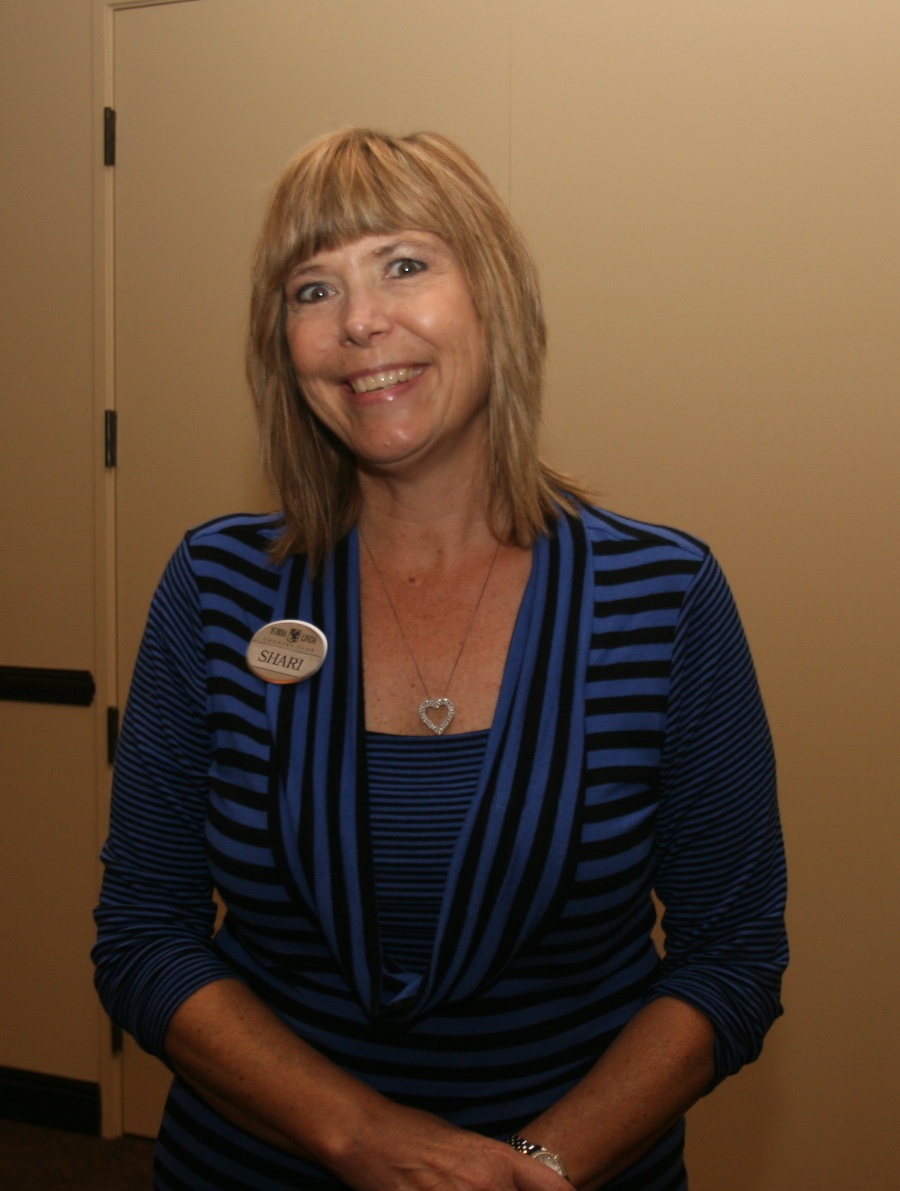 Shari (The Food And Beverage Manager) did a fantastic job this evening

The wait staff were very pleasant

Don and Jim

Miles of smiles

So glad we have color photography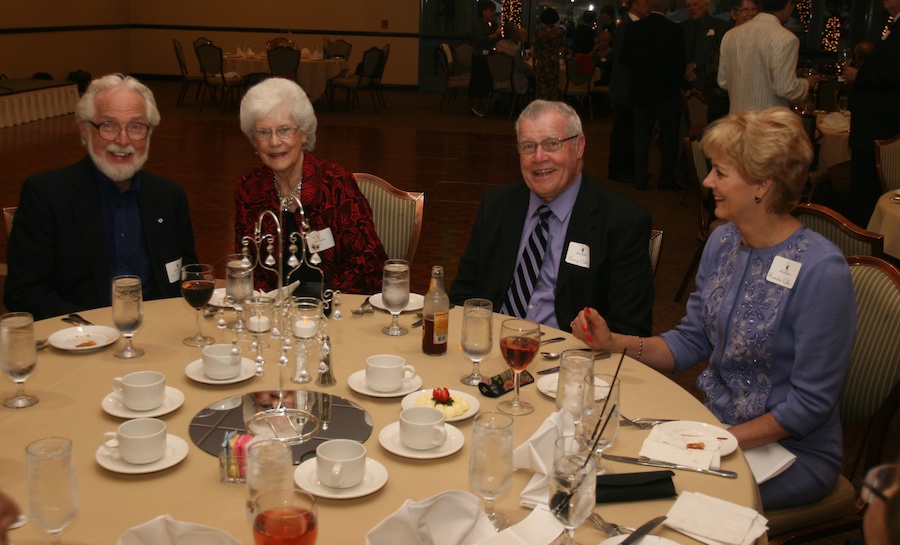 The wine begins to flow... This is a good thing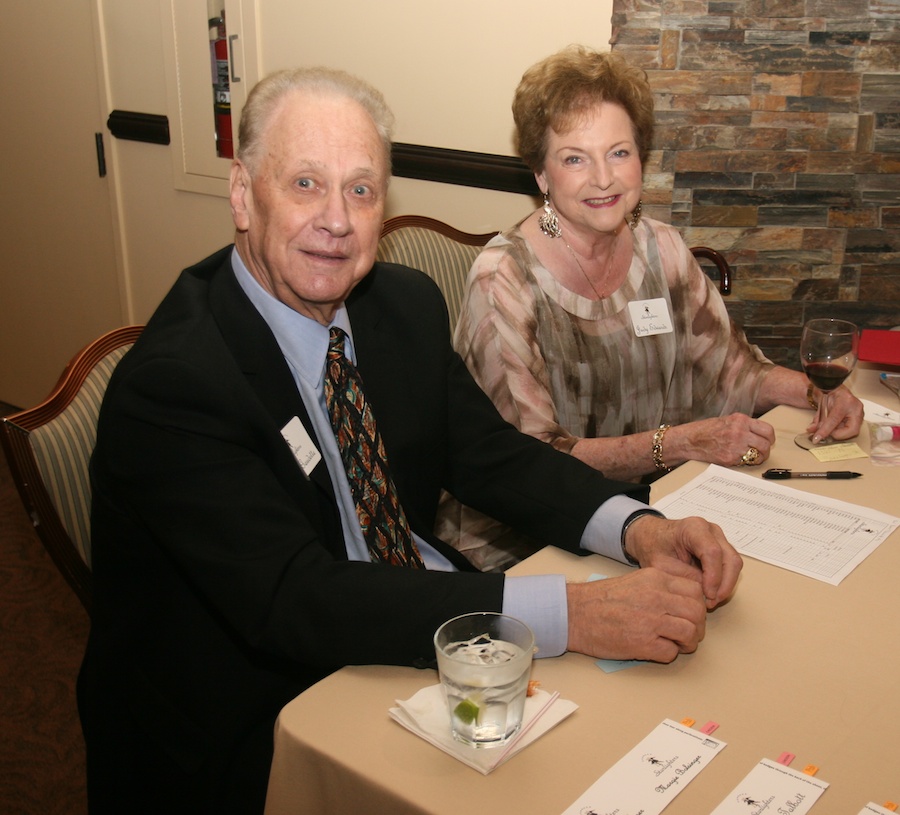 The greeters welcomed everyone with a smile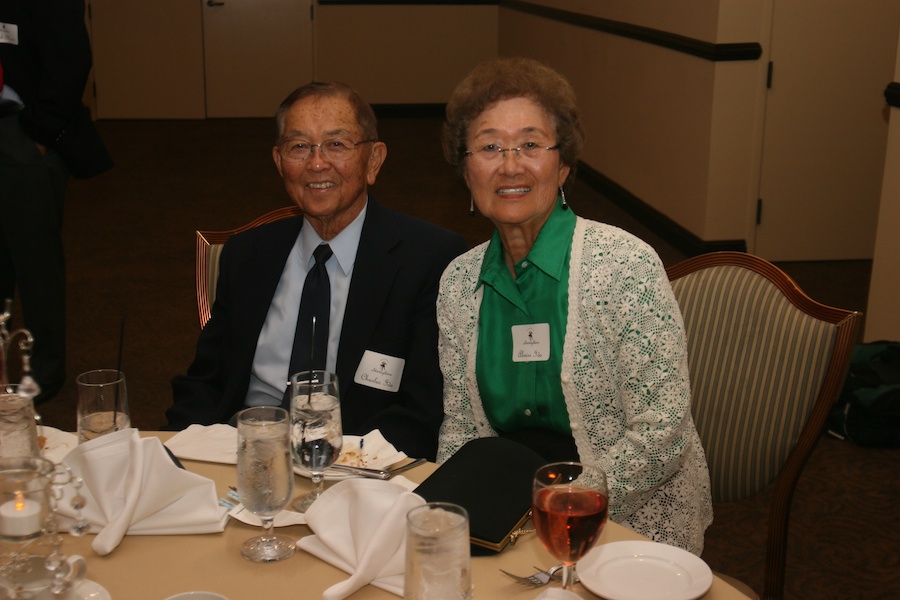 "Good evening all"

Romance is in the air.....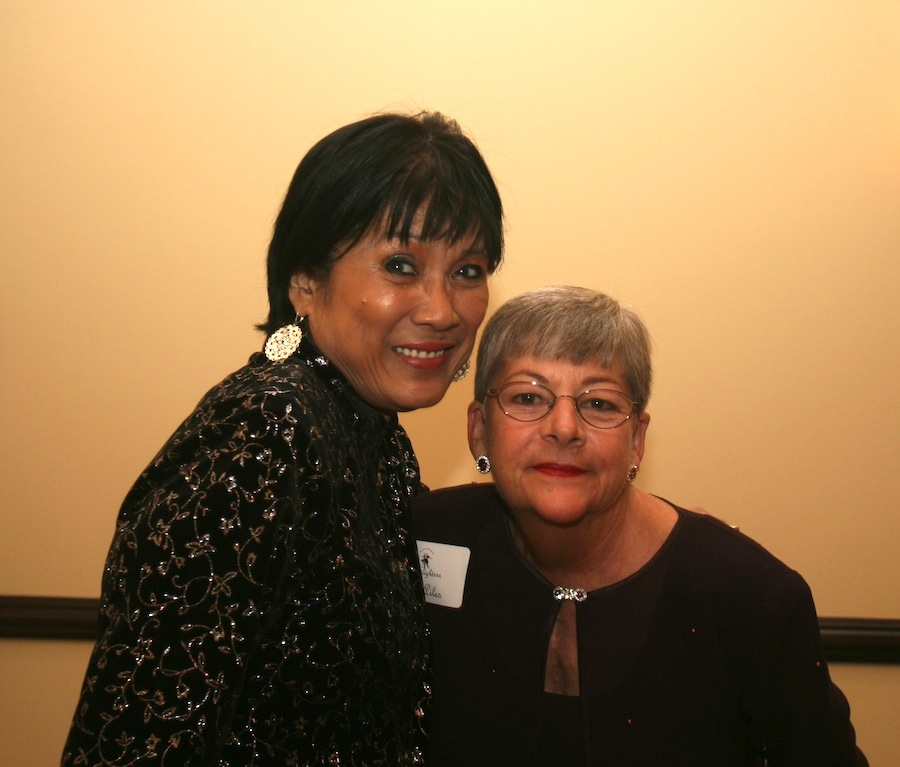 Hello there... We are planning the music for the evening...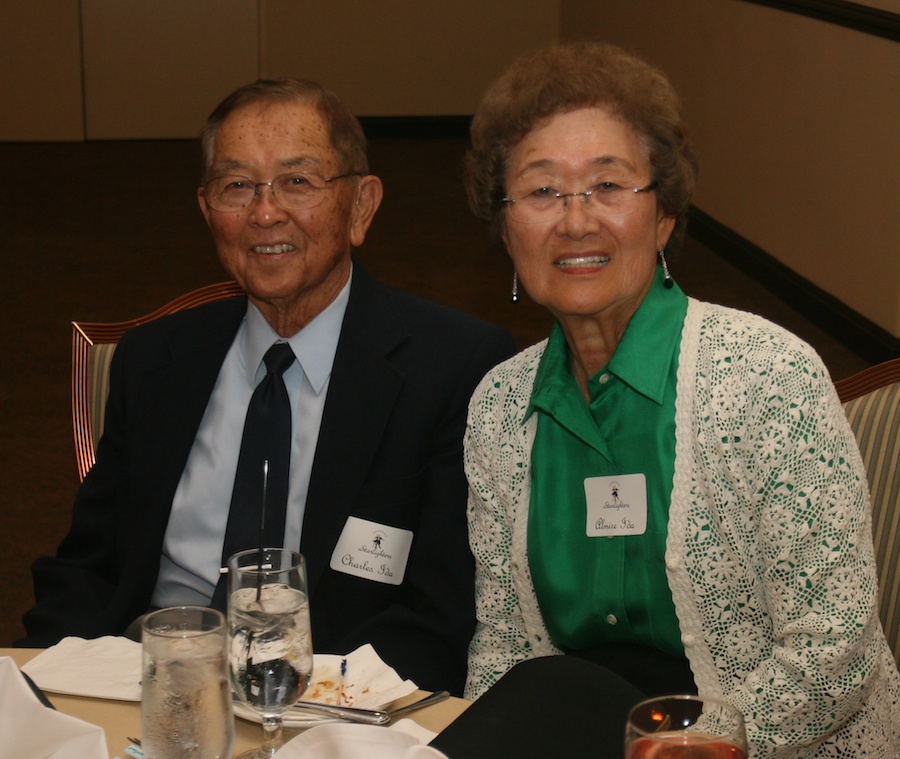 The Ida's are going to classes at Apple.... Their video of the Starlighters was outstanding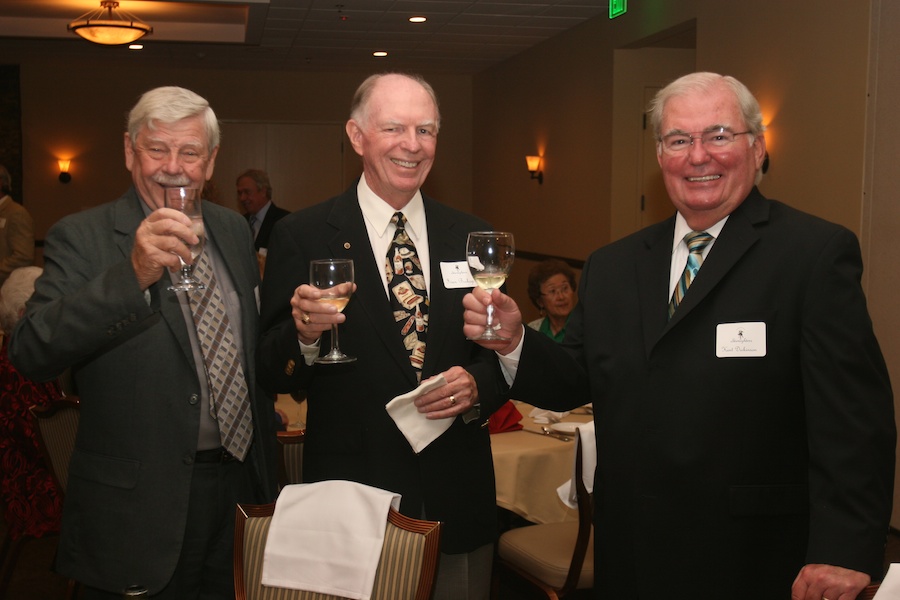 The glasses are going dry....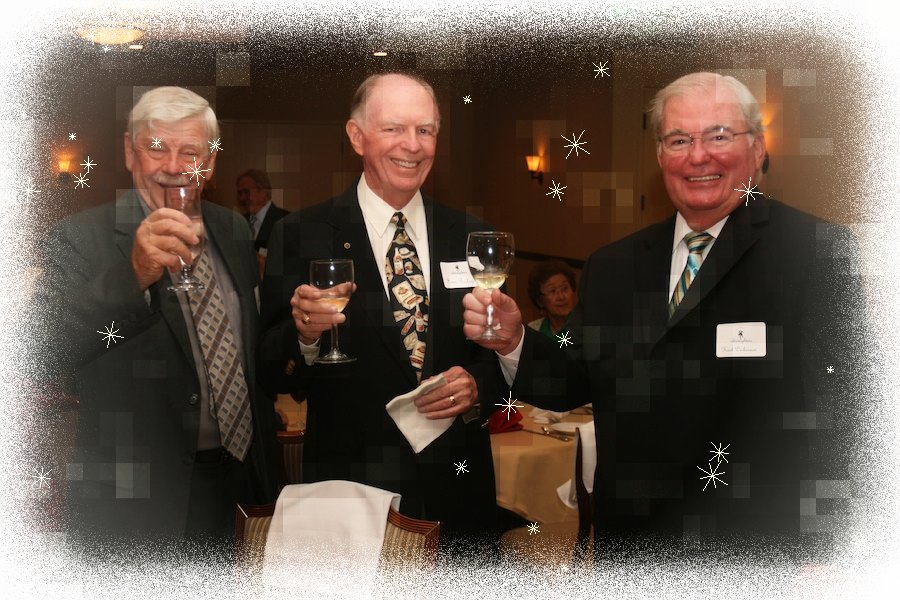 "Do you guys see stars???"

Here's mud in your eye
Did You Know? - Origin of the saying heres mud in your eye?

It comes from the Gospel of John 9:6-7. This is the story of Jesus healing the man born blind...by putting mud, made from spittle and dust, in his eyes and telling him to go wash it off in the Pool of Siloam.
It became common in WW! trenches, as mud was everywhere, and in everything, including the drinks.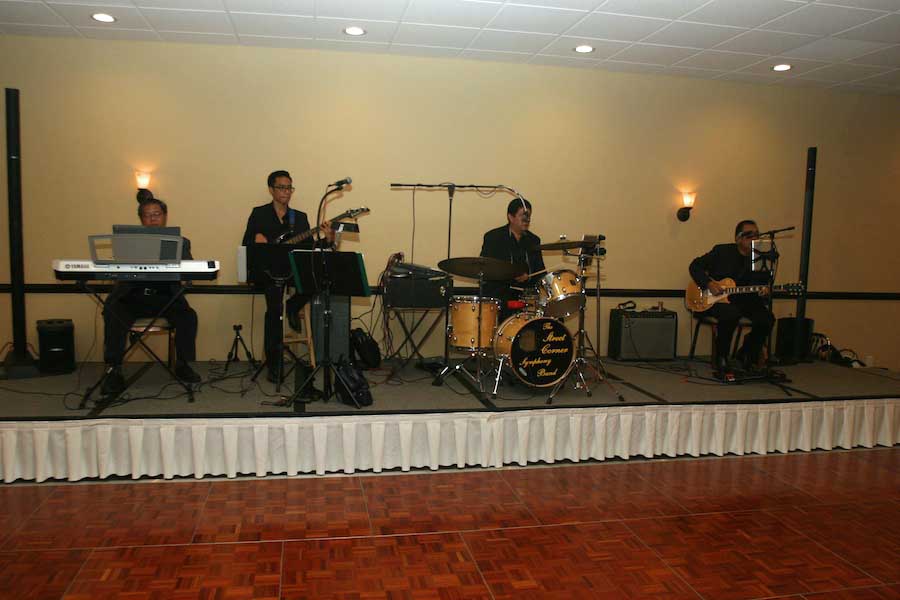 Street Corner sounded great this evening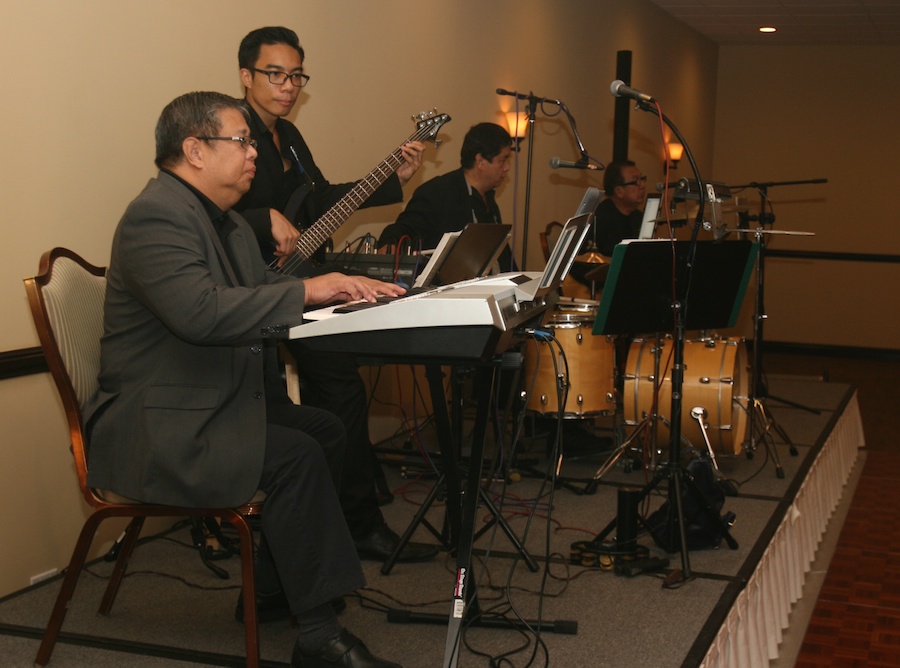 Great music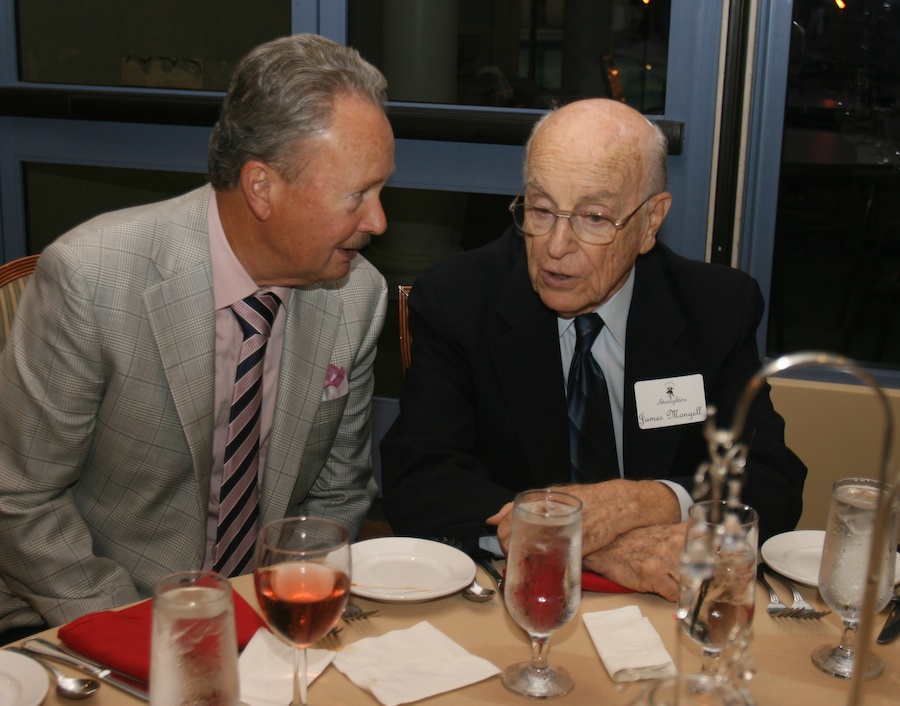 Discussing the finer points of wine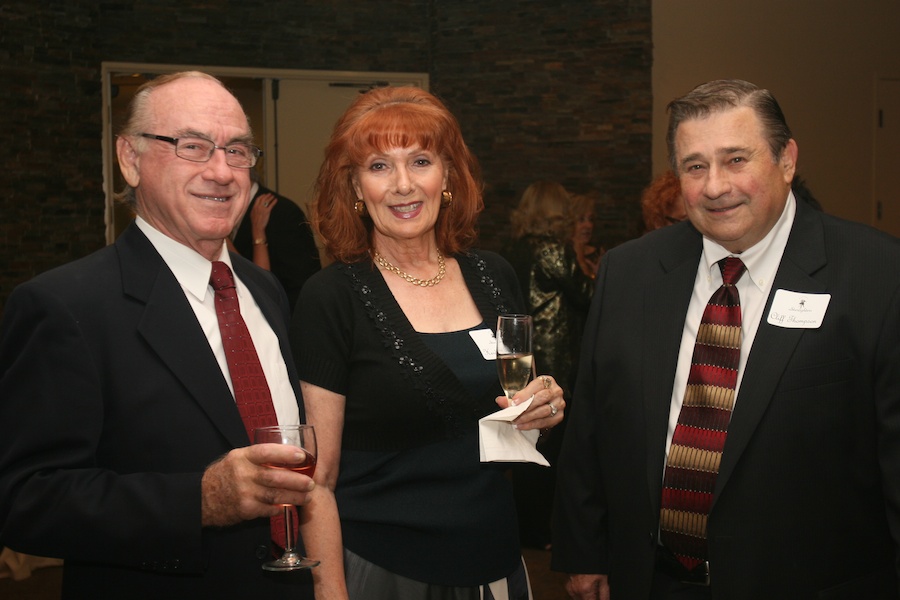 Donna visits the "desert rats"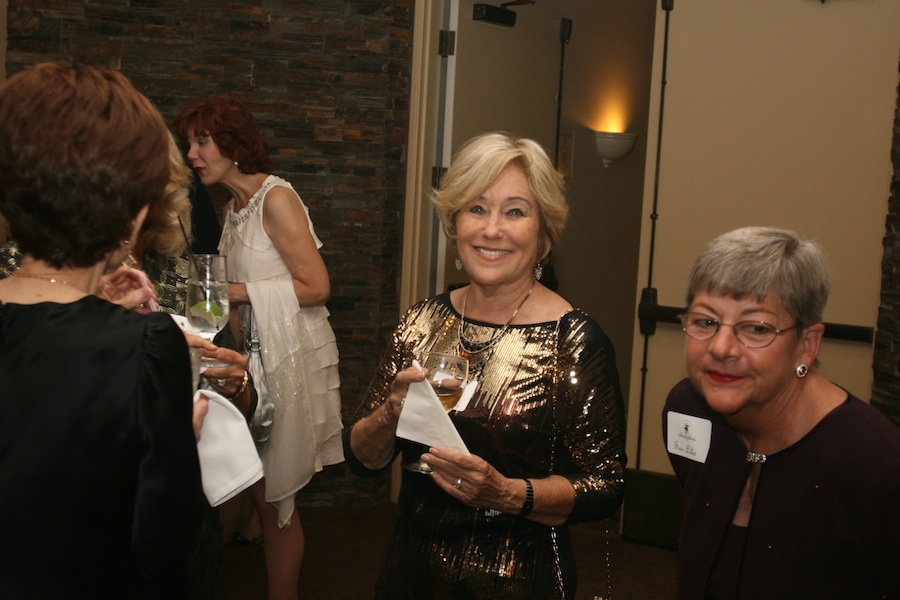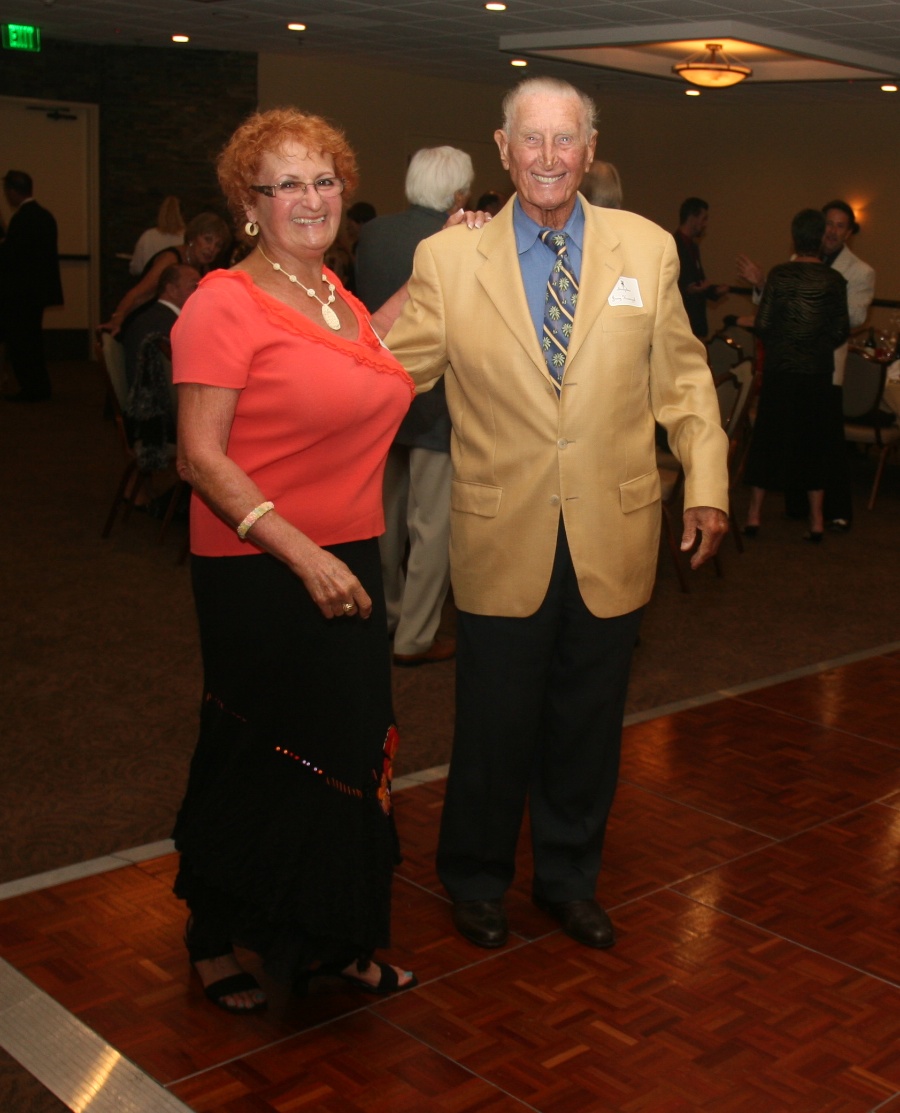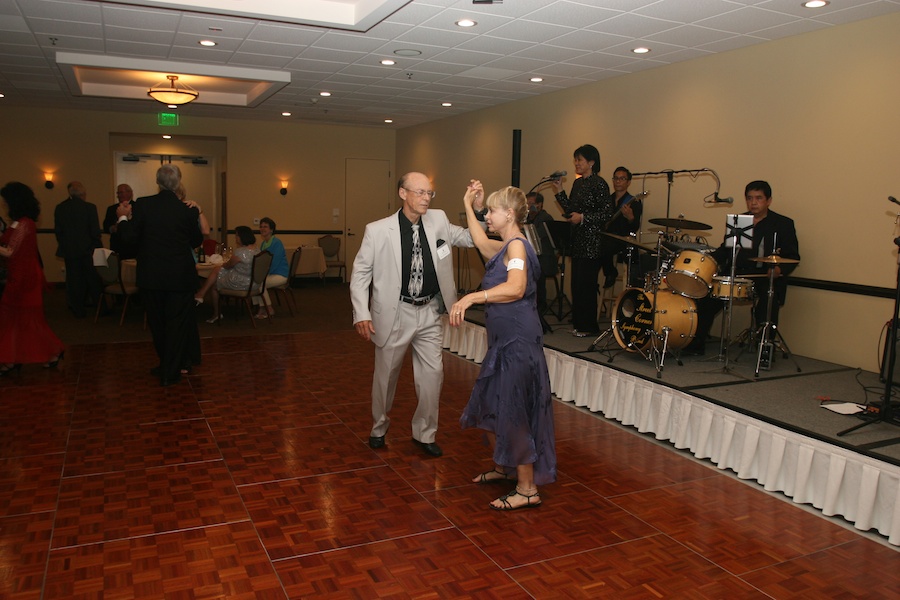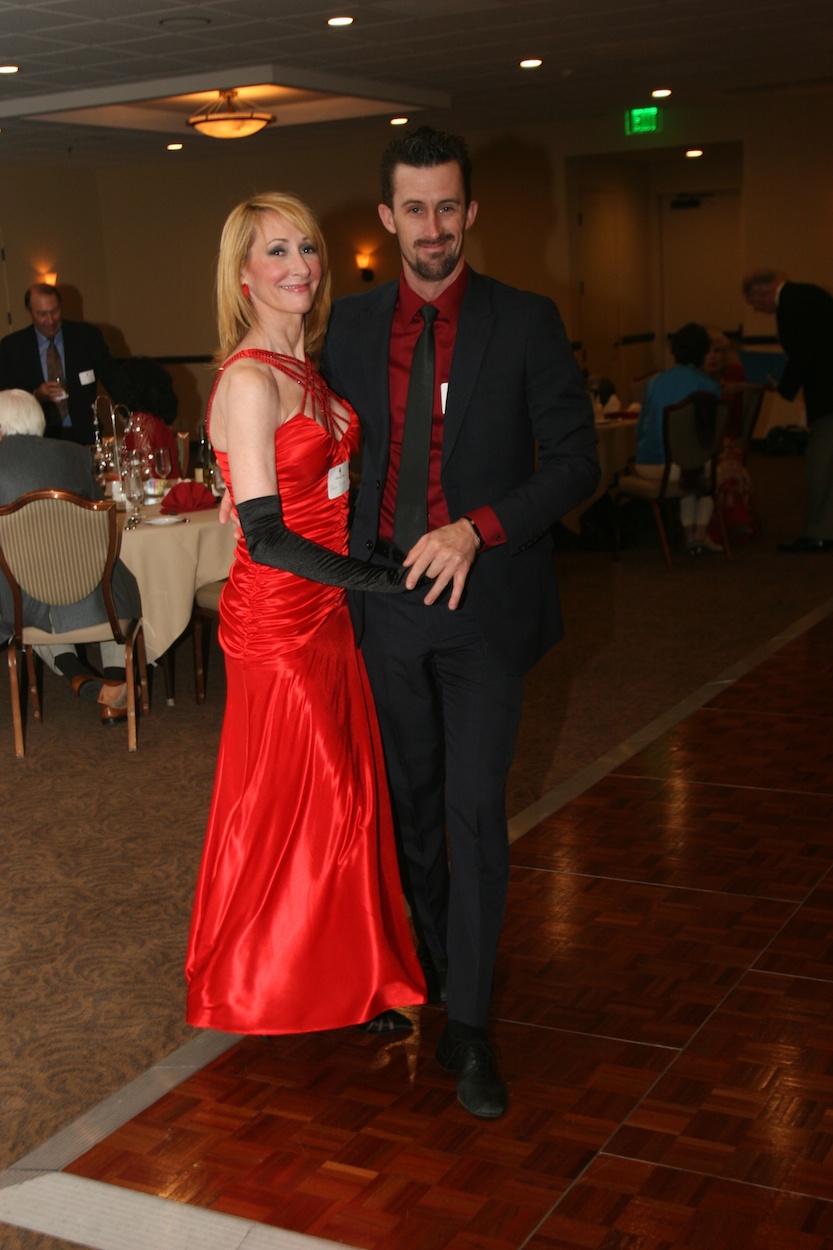 Guests Sandy and Matt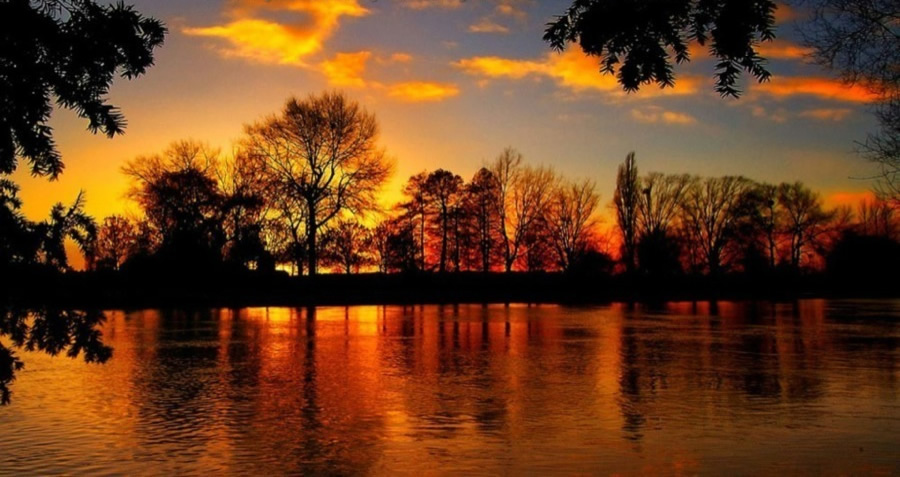 It's Autumn
Did You Know? -
It Might As Well Rain Until September – Carole King
The Last Leaf – The Cascades
Lullaby of The Leaves – The Ventures
Moments To Remember – The Four Lads
Moondance – Van Morrison
November Rain – Guns N' Roses
November Sky – Yanni
November Twilight – Julie London
October – U2
October Morning – Fourplay
October Road – James Taylor
Old Cape Cod – Patti Page
Seasons – Charles Fox
Seasons Change – Expose
See You In September – The Happenings
September – Earth Wind & Fire
September Gurls – Big Star
September In Seattle – Shawn Mullins
September In The Rain – Dinah Washington
September Morn' – Neil Diamond
September of My Years – Frank Sinatra
September Skies – Brian Setzer Orchestra
September Song – Jimmy Durante
September Song – Frank Sinatra
Shine On Harvest Moon – The Four Aces
Summer's Gone – Paul Anka
Sweet Seasons – Carole King
Thirteen Autumns & A Widow – Cradle of Filth
'Tis Autumn – Ella Fitzgerald & Joe Pass
Turn! Turn! Turn) – The Byrds
Wake Me Up When September Ends – Green Day
WhenAll Is Said & Done – Abba
When October Goes – Barry Manilow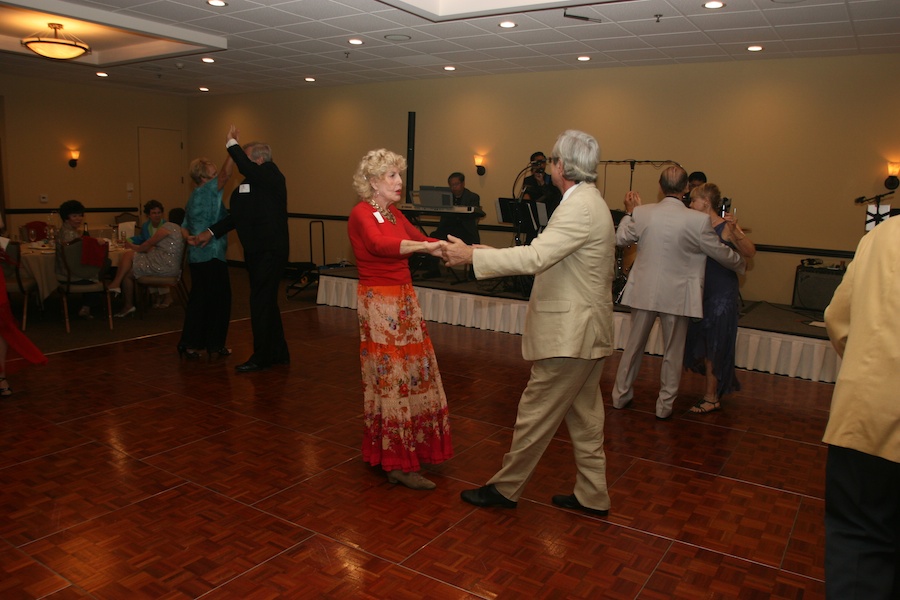 Iris and Will rockin' on out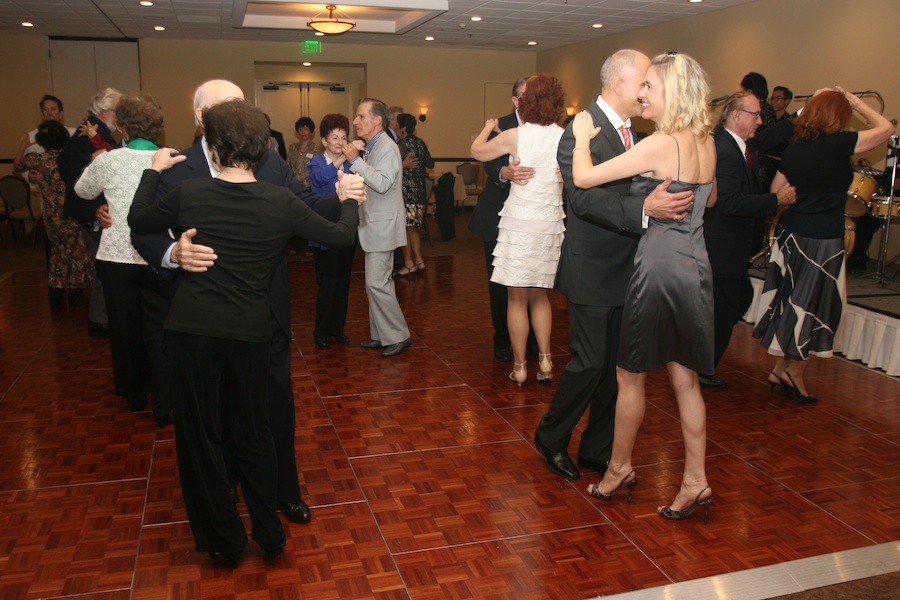 The floor gets busy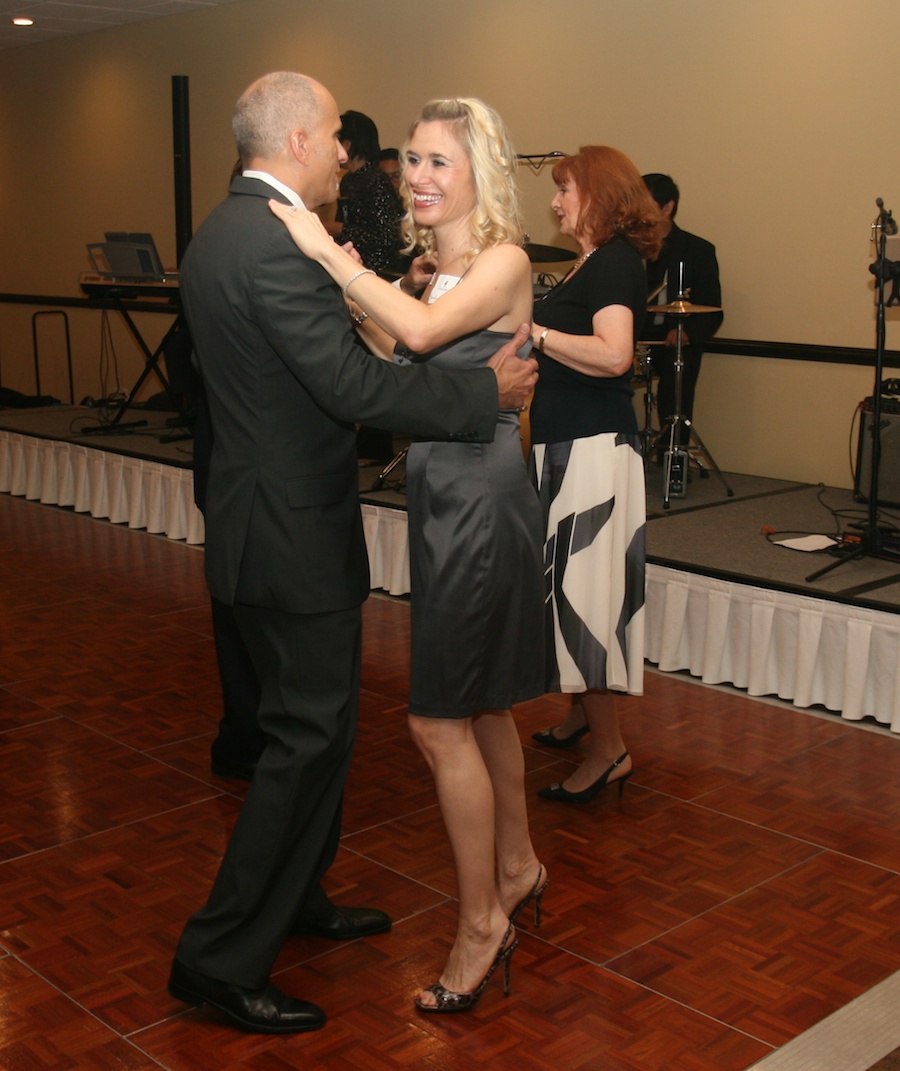 New members... Yeah!!

Salads are served meaning its time for pictures