Dancing Continues (Page Four)

Donna leads the way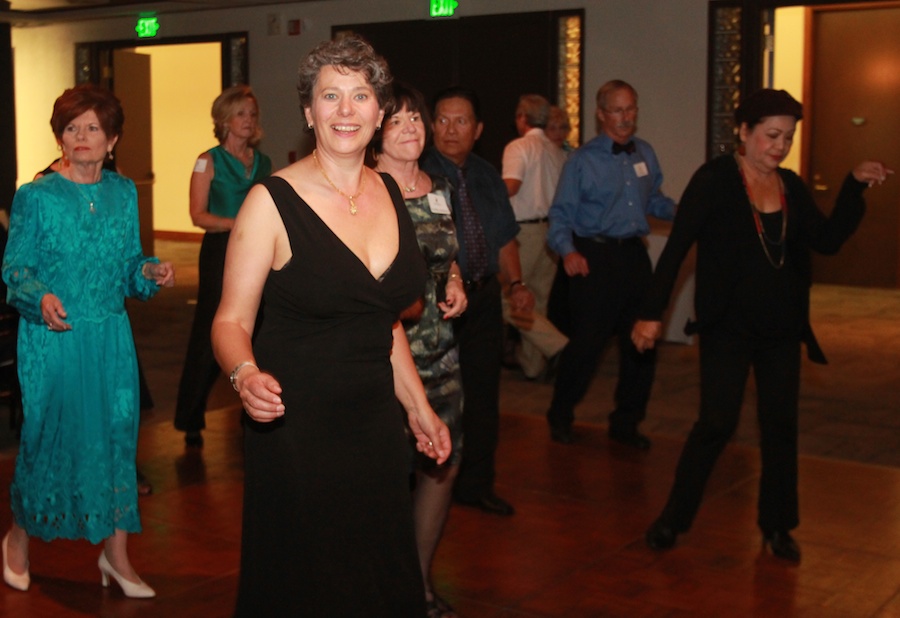 Kerstin says "follow me!"

The 'ol line dancing polka

Great dancer... She can smile AND dance at the same time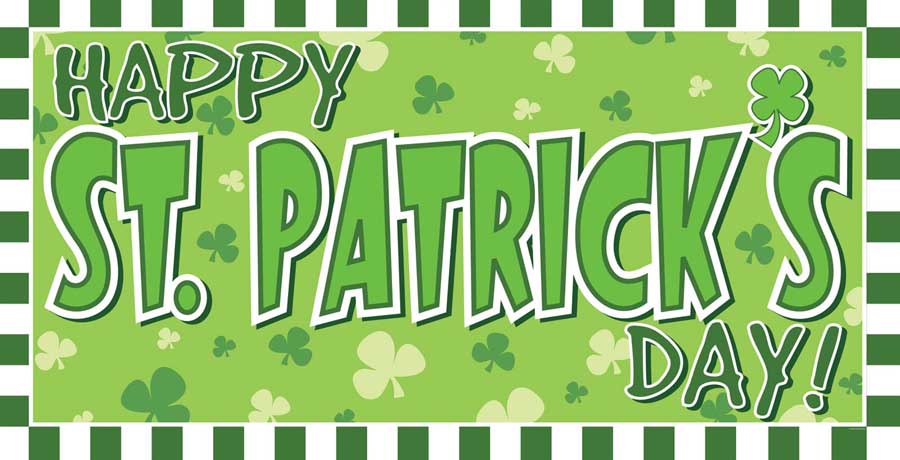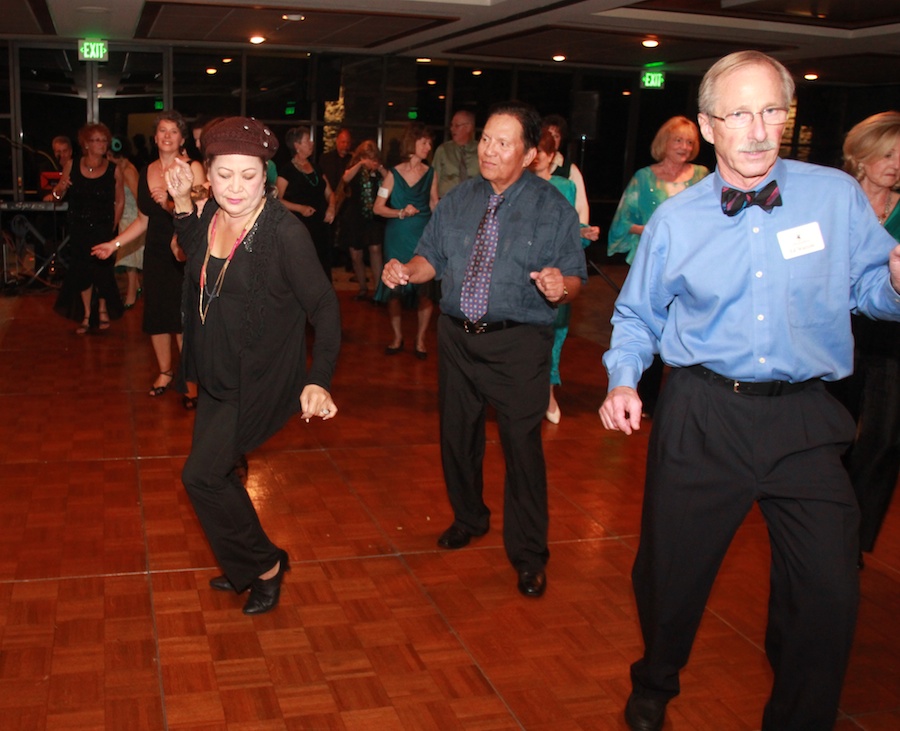 Tessie and Roger are "gettin' down"

Adrienne has the hand gestures down pat

Green is in!

"I am watching you"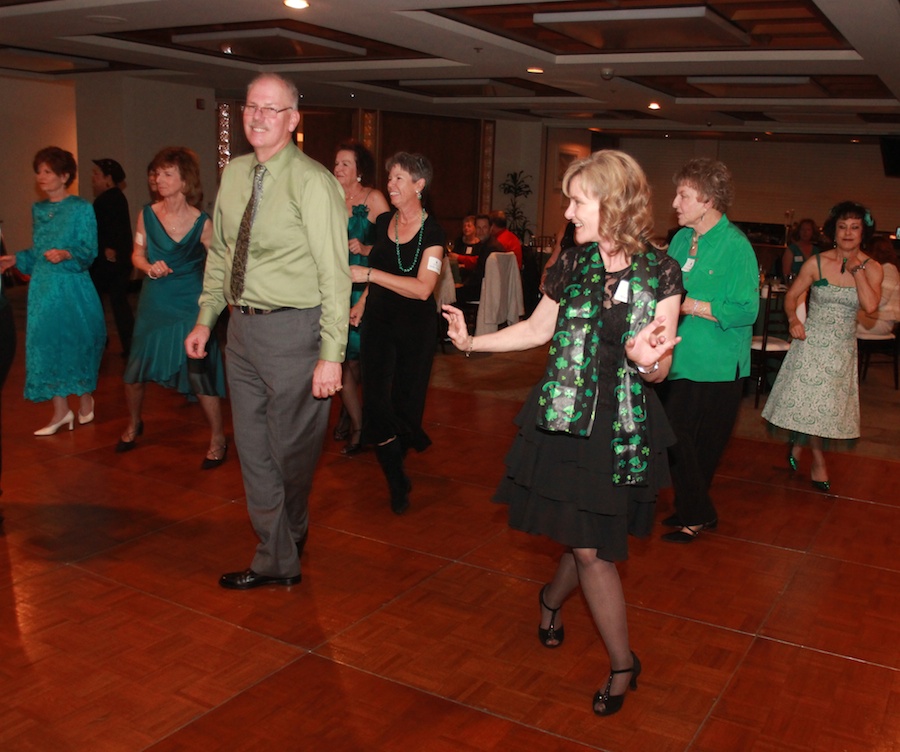 Bill takes the second position... He thought it was ballet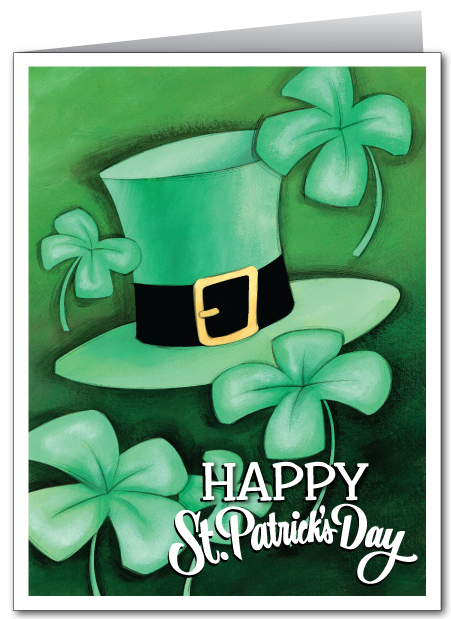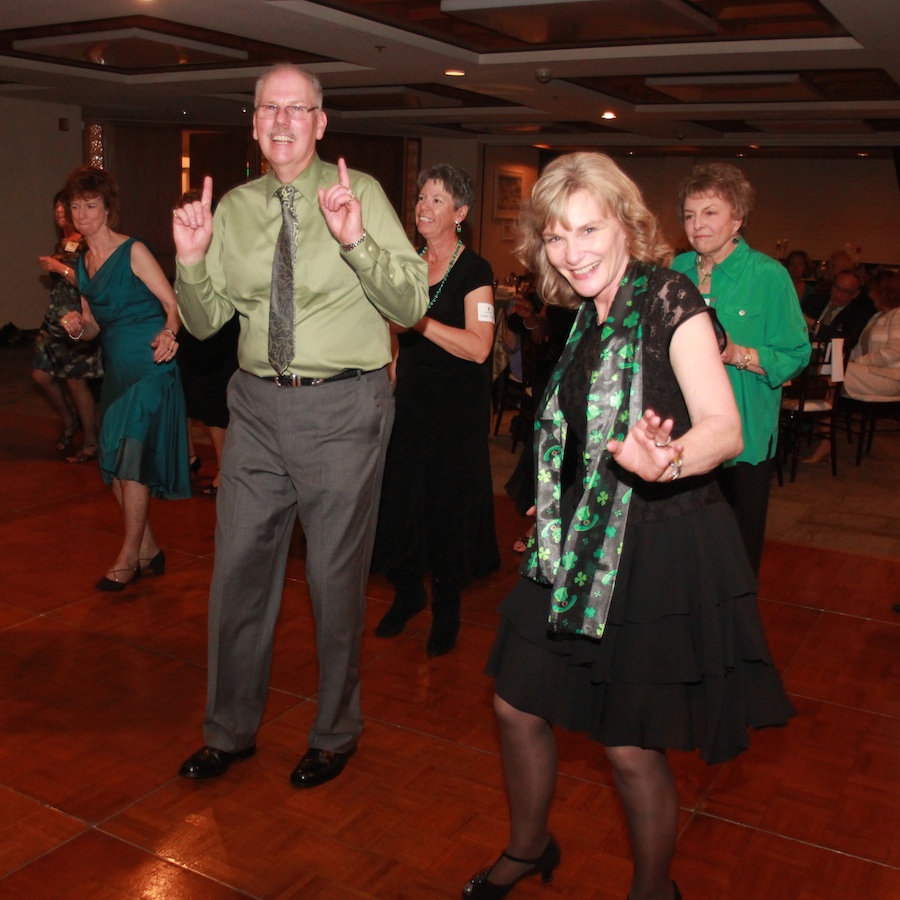 The hand motions do NOT include pointing... That's a left over from the 1970's
Great Music From MPG
MPG is all about having a good time with Music & Sarcasm. We try not to take ourselves too seriously. MPG will attempt most requests even if we've never played the selection before. Spontaneity reveals both dangers & thrills when creating Live Music for our fans.

Nick says "Don't look at me when I'm singing", so Kelly says "I'm not looking at you, why would I look at you?", Fleetwood just sighs and mutters "Here we go again".

The band did a fantastic job this evening - Nick Pepper on Keyboard
Did You Know? -Nicholas John Peper has been a professional singer and pianist since the age of ten. While studying at the Julliard School of Music, he was a guest soloist with the NBC Opera Company and the Philadelphia Orchestra.
During his early teens in New York, Nick had his own weekly radio show featuring live music from his quintet. After moving to California in 1967 he continued to be a featured performer for celebrity events in the Hollywood entertainment community. In the early 1970's Nick worked with Roy Clark, Alan King, Perry Como, Bob Hope, Jack Benny and others while a member of the Doodletown Pipers.
In the late 1970's three albums from his group 100% Whole Wheat received national radio air play and were reviewed in Billboard Magazine, all while remaining the house band for the Reubens Steak House chain.
For the last decade Nick has been touring nationally with Triple Gold, consisting of the original lead singers from The Four Preps, The Diamonds, and The Association. Memorable events with Triple Gold include the Legend Of Rock & Roll concerts at The Greek Theatre and The Jerry Lewis MDA Telethon.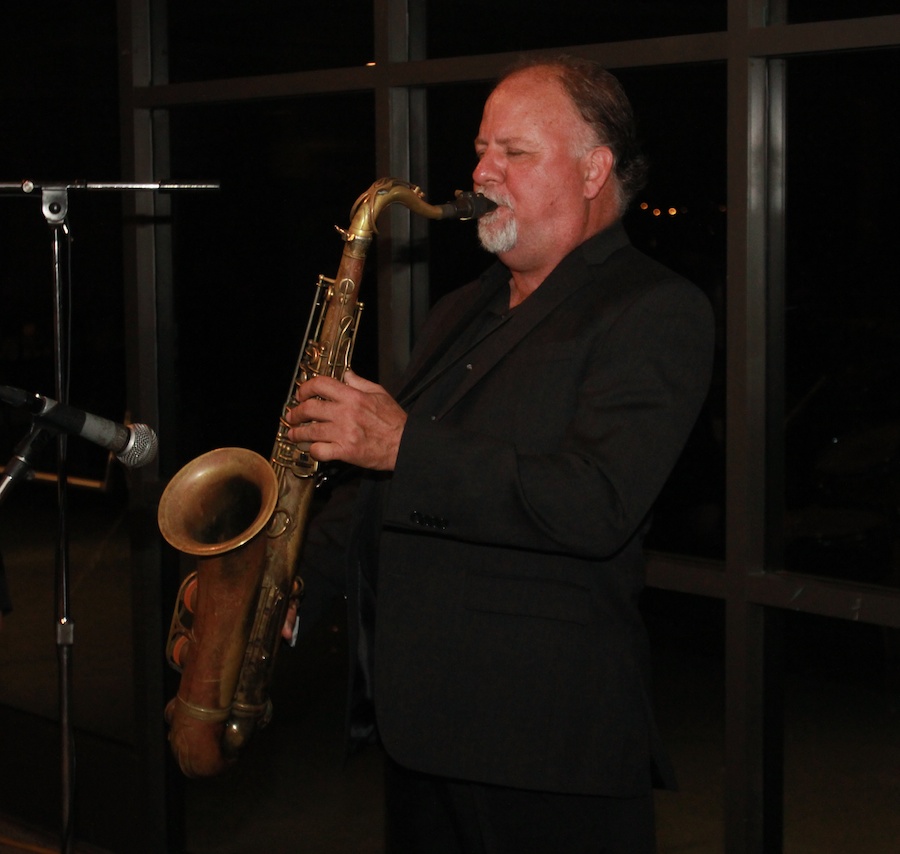 Kelly Gordon
Did You Know? - Kelly Fortune Gordien is one of Southern California's most respected and well-known drummer/vocalist/entertainers. Kelly's Krupa-like drumming should be enough to blow you away but, his vocals are the clincher. His crooning can be described as a cross between Roy Orbison and Dean Martin.
Kelly is an accomplished musician in various styles from swing to country to rock, yet "the blues" is his favorite. He was a long-time member of The Ravelers and The Lost Angeles Band. Kelly has also shared the stage with Sonny Wilson and The Upsetters, Barry Rillera, Robbie Krieger and Joe Sample. Joe once said to Kelly, "You have a lot of soul dripping off the end of your sticks".

Michael Fleetwood
Did You Know? - Michael Fleetwood loves his wife and four children and can't remember a time not loving to play the guitar. Early on Mike was a member of the AVI recording group Whole Wheat enjoying two album releases, substantial airplay and countless nightclub engagements.
He'll always remember the enchanted night Stevie Wonder "sat in" at the Reuben's in North Hollywood playing more than two and a half hours of magic before a charmed audience. Mike's musical career has crossed paths with Jim Pike (The Lettermen), Jim Yester (The Association), Bruce Belland (The Four Preps), David Somerville (The Diamonds), Cheryl Paris, Al Wilson, Chuck Rios ("Tequila"), The Coasters, The Drifters, Johnny Farina ("Sleepwalk"), Lenny Welch ("Since I Fell For You"), Dodie Stevens ("Tan Shoes and Pink Shoelaces"), Harry Middlebrooks ("Spooky"), Joanie Sommers ("Johnny Get Angry"), and Shep & The Limelights ("Daddy's Home").
Ever thankful for the wonderful and talented people he's been blessed to have performed with, Michael Fleetwood's recording and live performance enthusiasm lives on.
The Line Dance Was So Popular... They Did An Encore

The bat cape is on display

Go Bill Go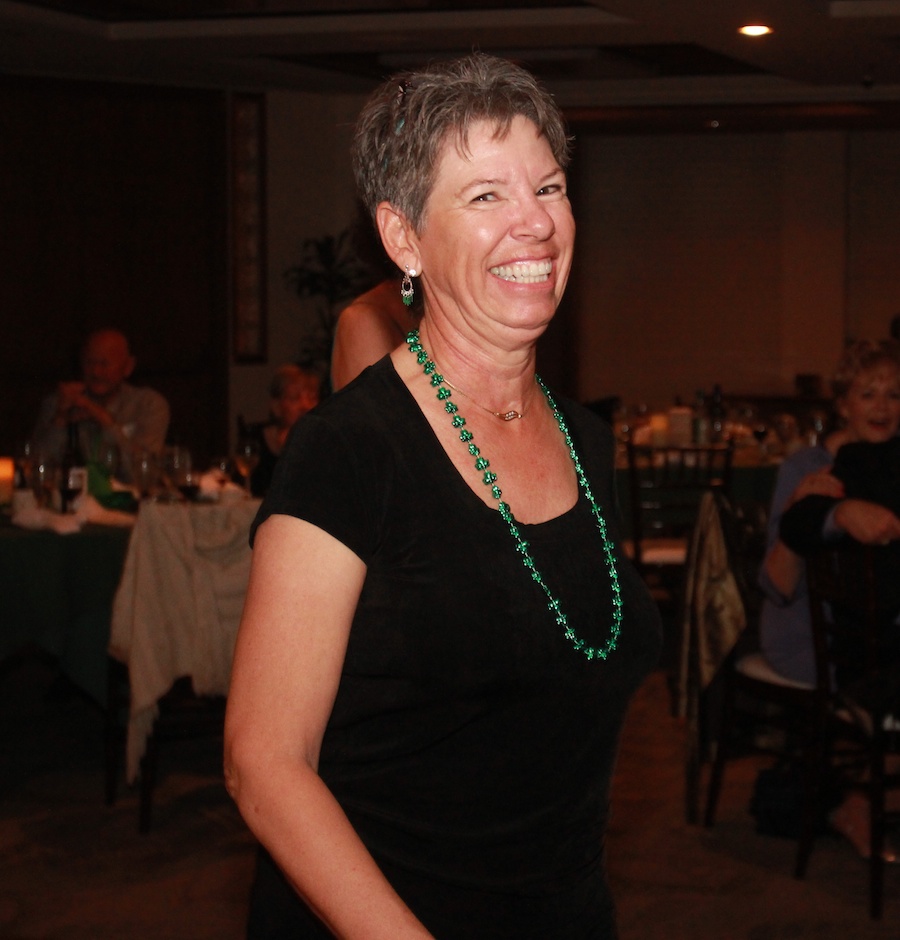 Holly is tearing up the floor

Everyone is out on the floor this evening...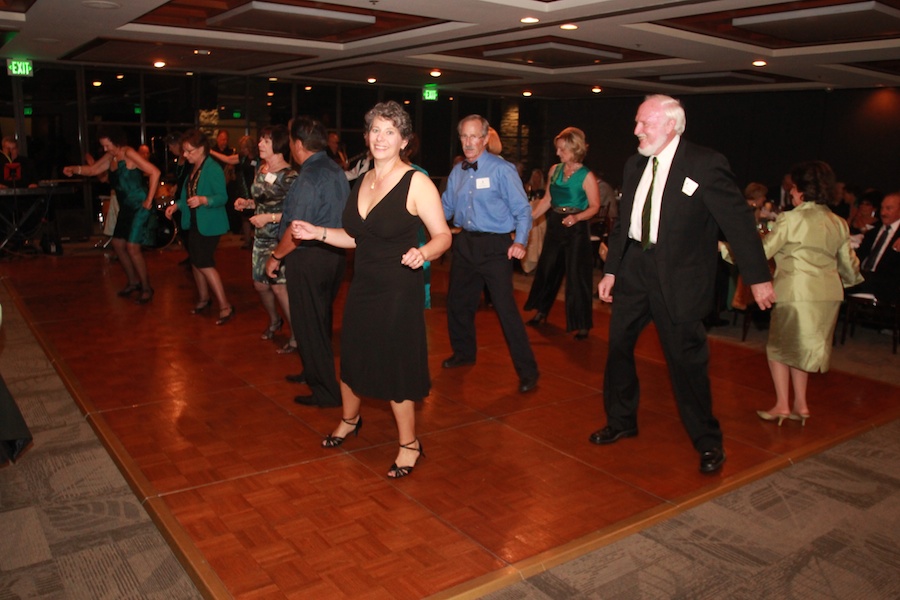 Regular Dancing Begins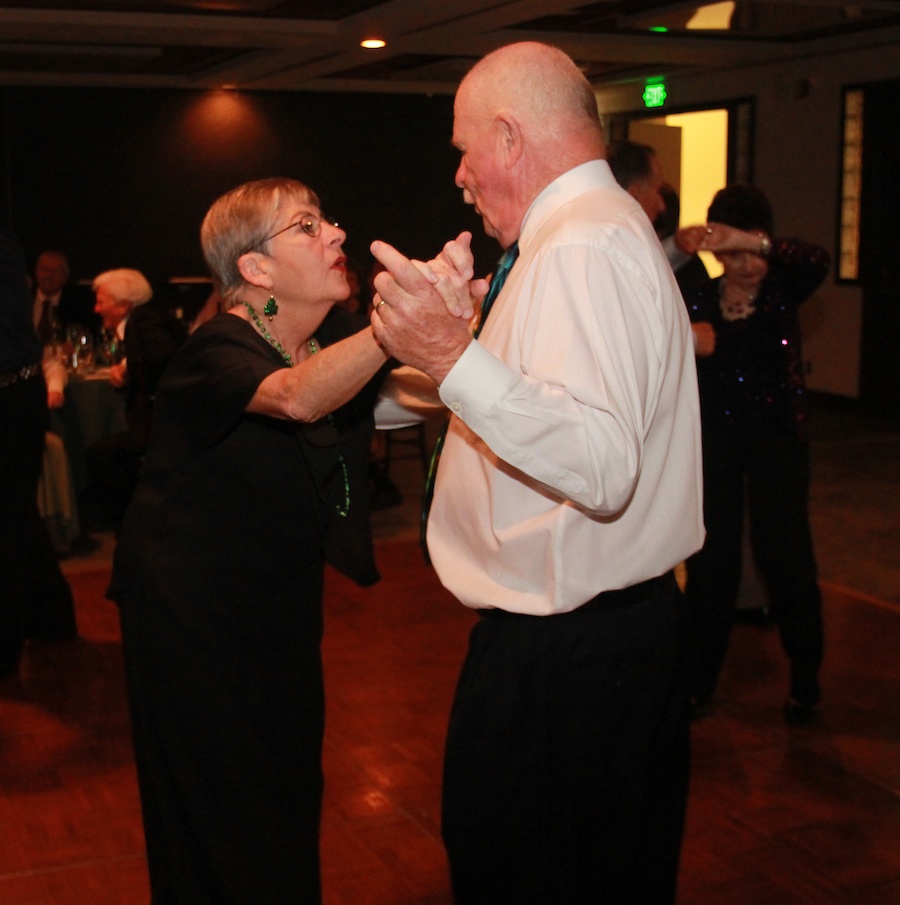 Paul receives instructions...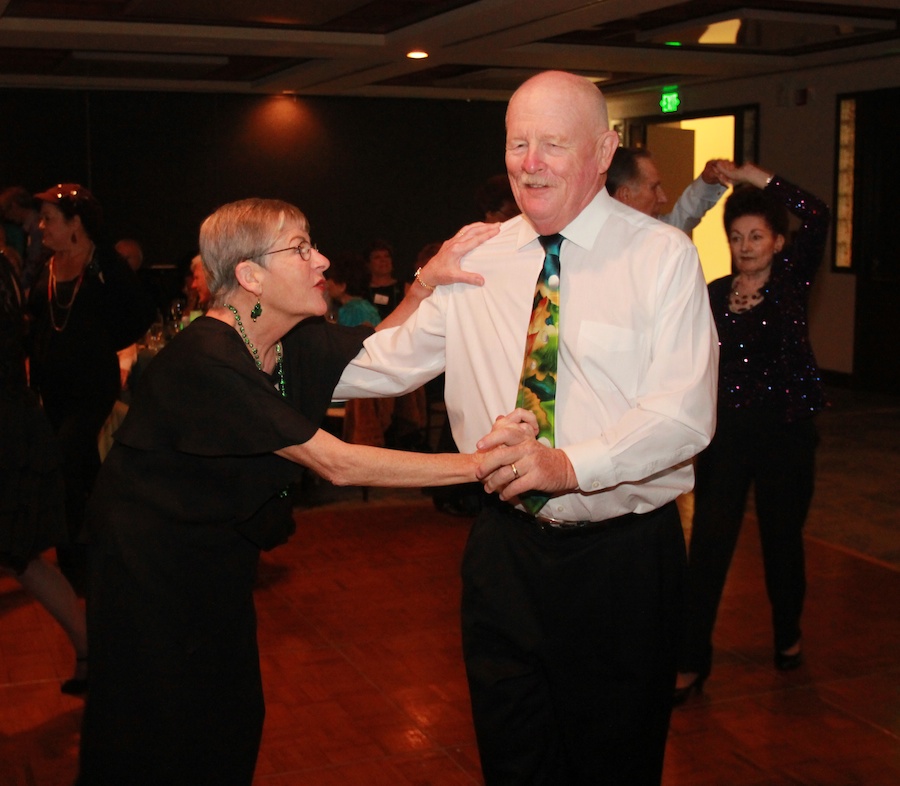 Famous last words...."Yes Dear"

"Quick... Look at Kathy and Ed"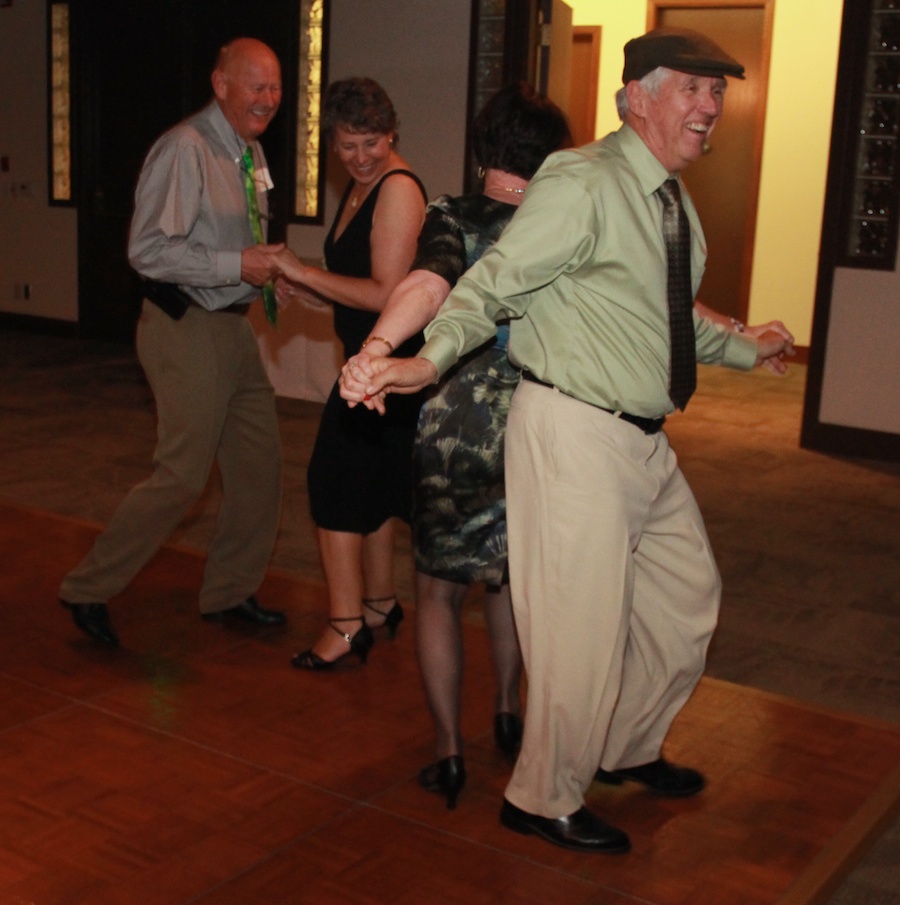 Hans and Kerstin observe the "Butt Rub"... It's a new step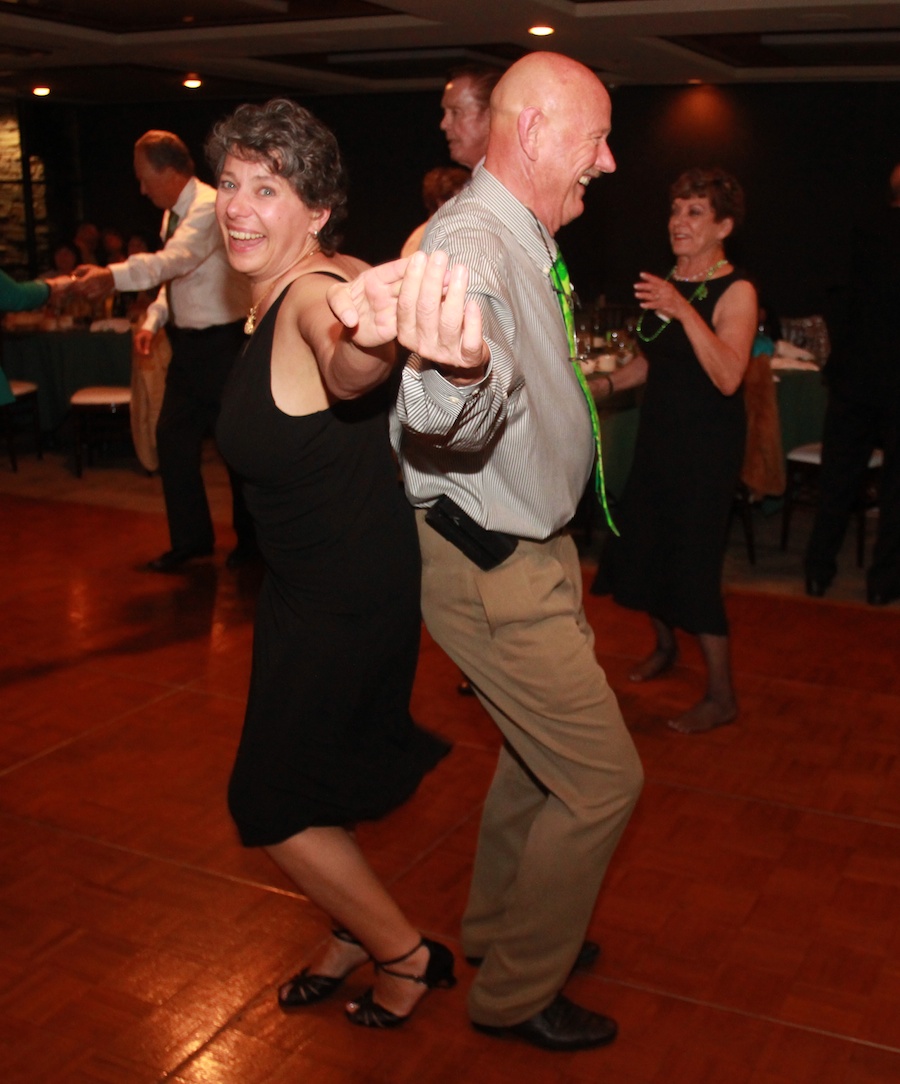 Hans gives it a try....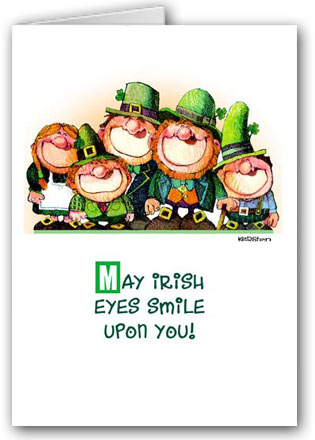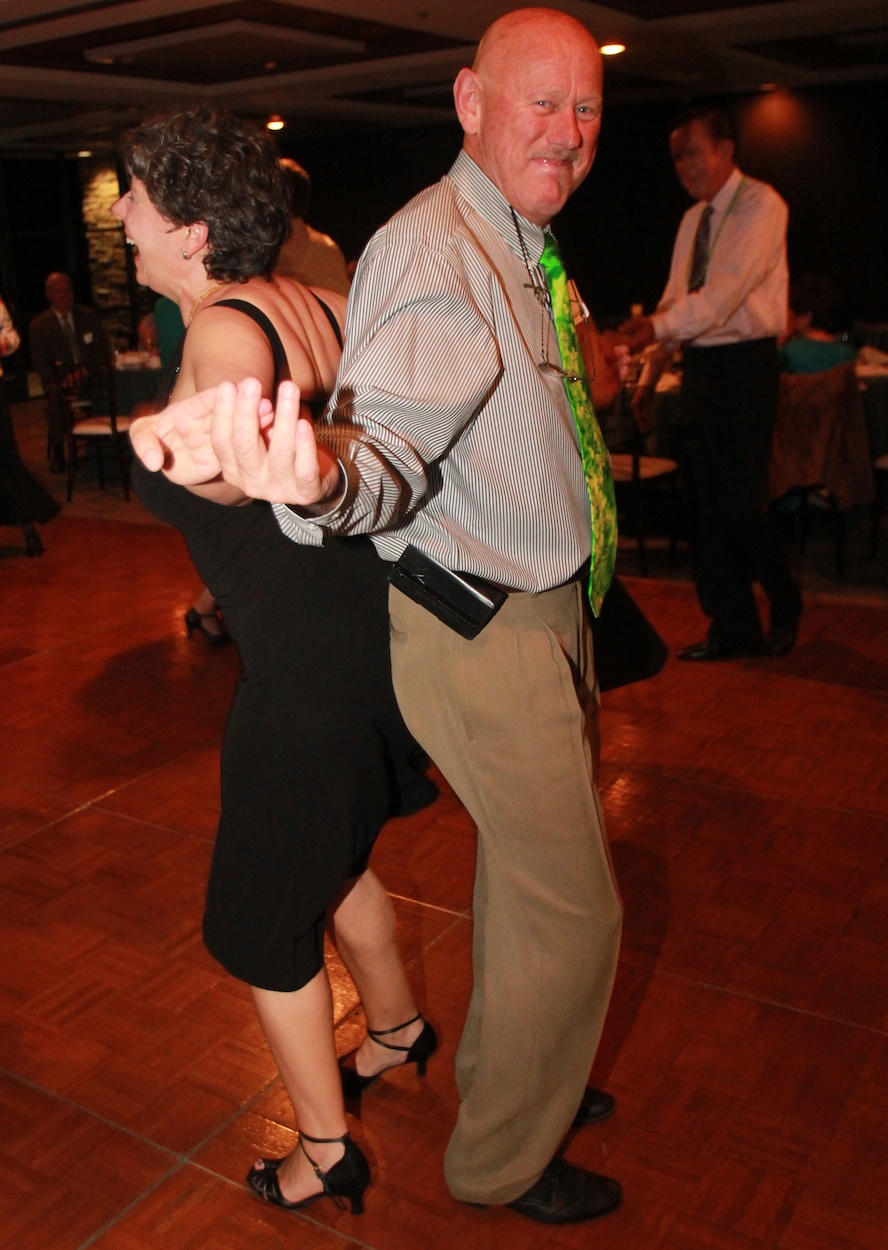 Too much fun going on here

Indeed

"What should I do with this nice label?"

"It will never hold!!"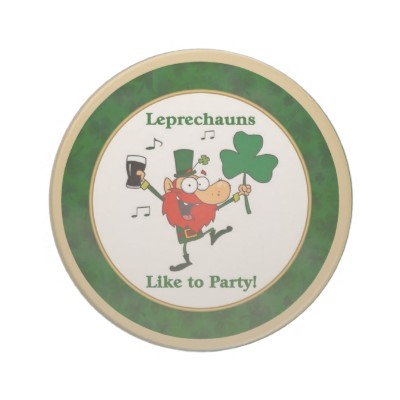 Larry and Sandee

Time for a bit of rest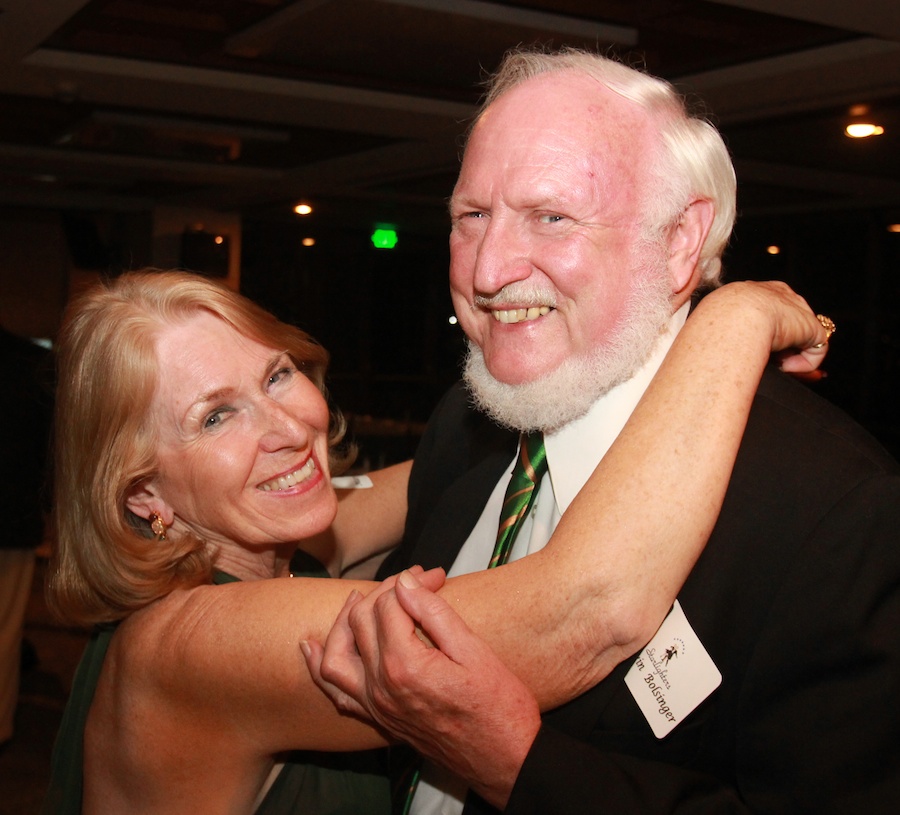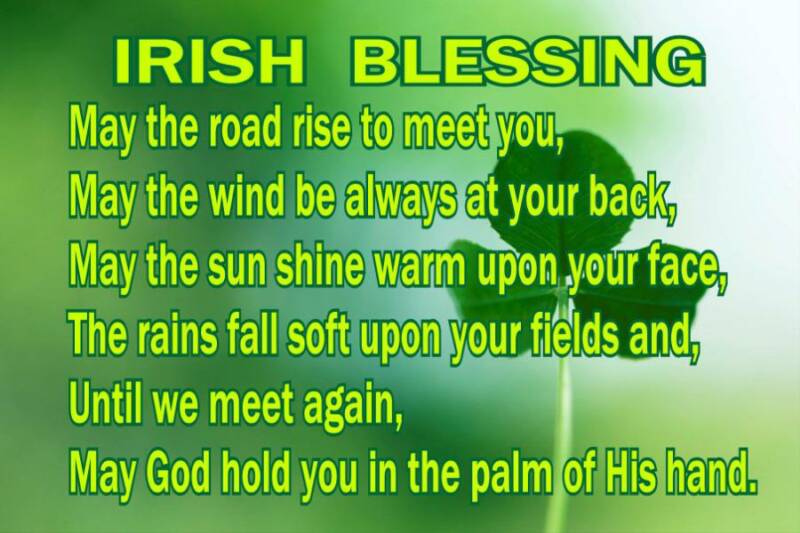 KA thy and Donna brought their own wine..... Who is For Ross??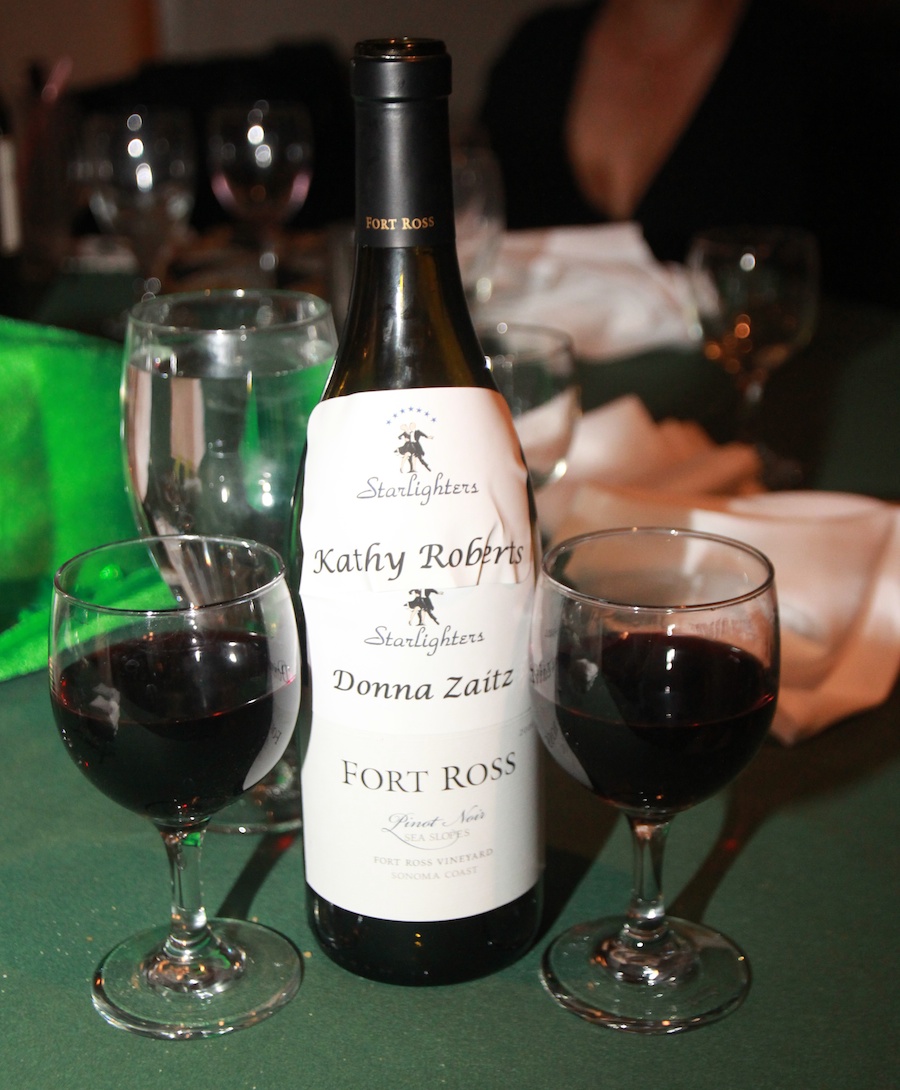 "Here's to you!!"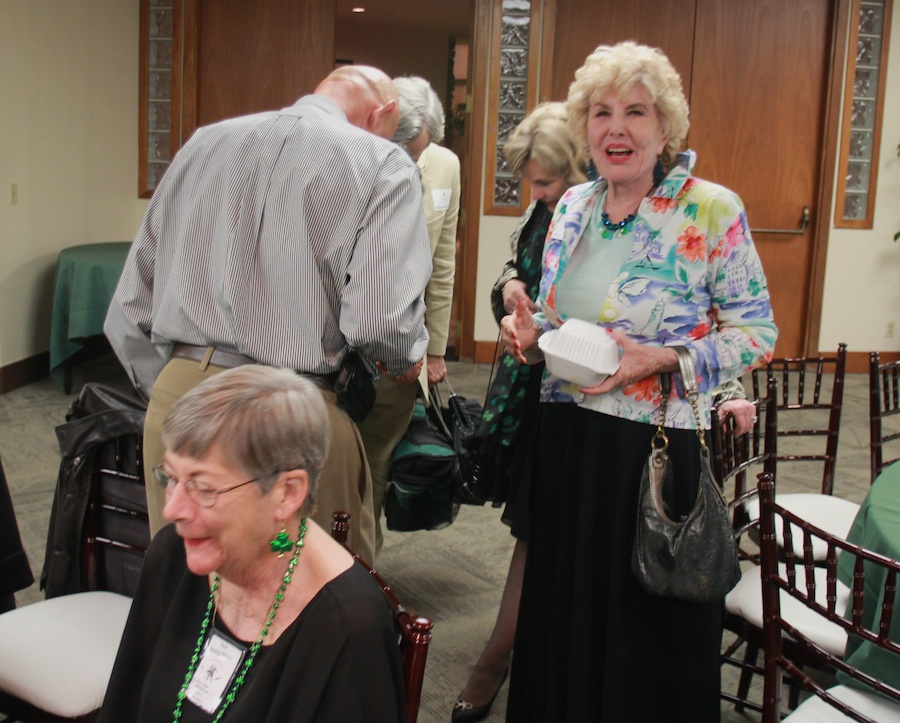 Getting ready to head for home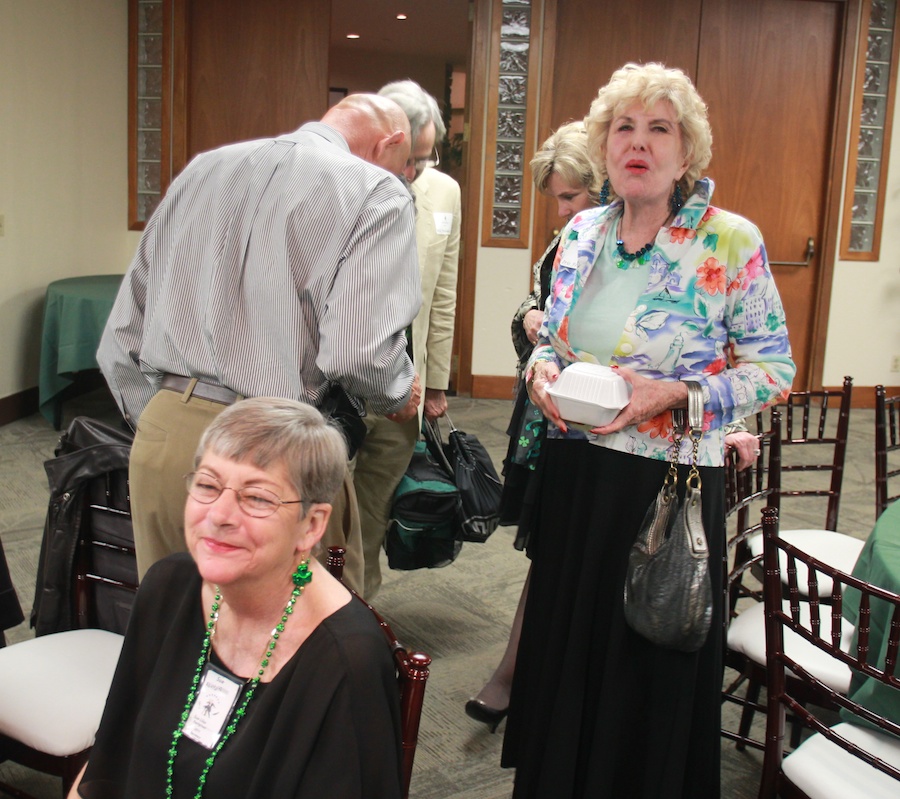 Finishing off the last of the wine....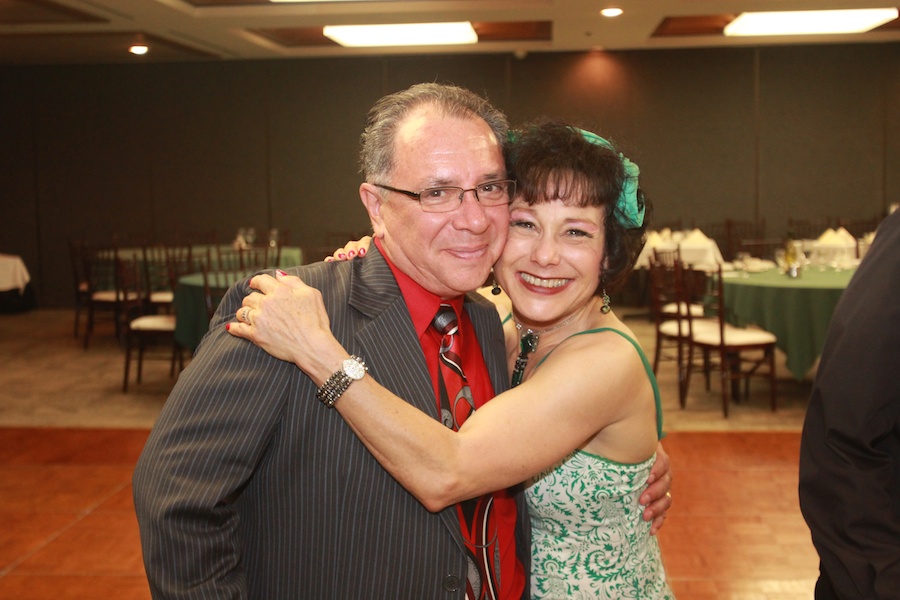 Fred and Donna saying goodbye until next dance...

The staff at Alta Vista were great.... We didn't see them all evening but their fine work
was very obvious... Attention to detail and very friendly... Great staff at Alta Vista Country Club