The Cavorting Continues (Page Four)
Line Dancing Begins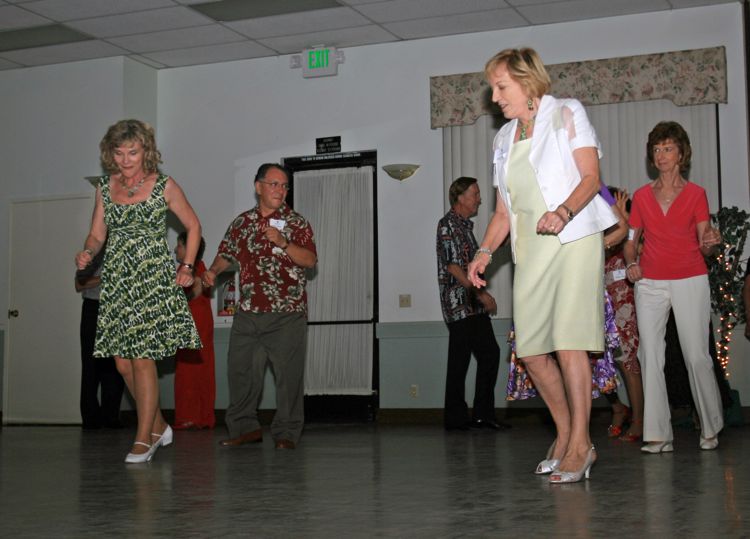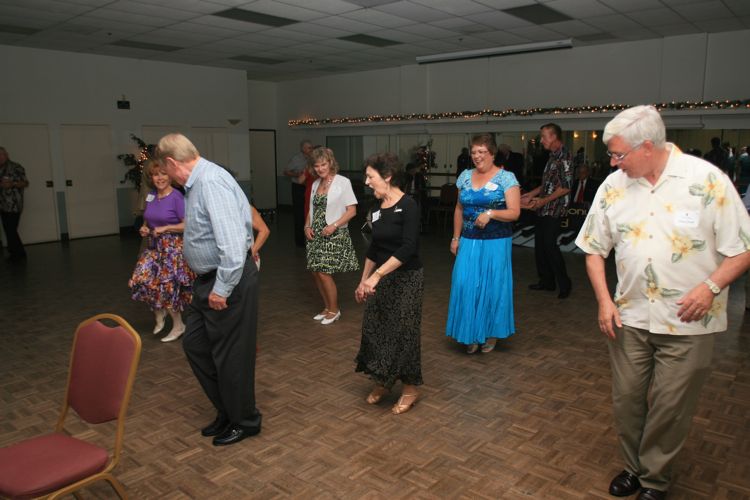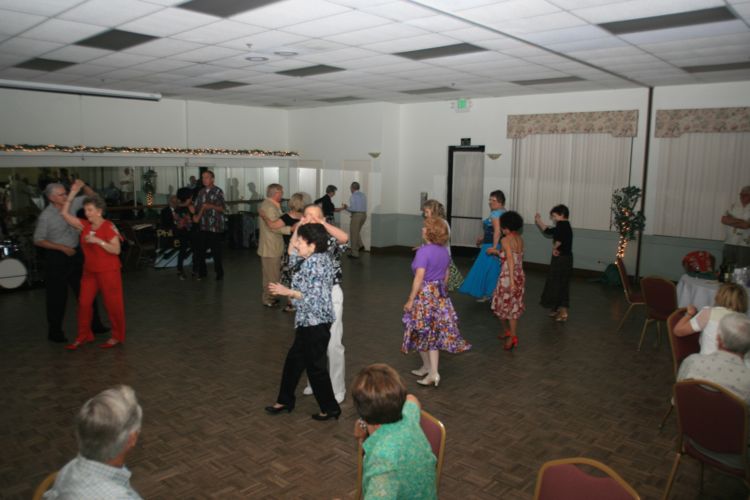 Time To Grade The Evening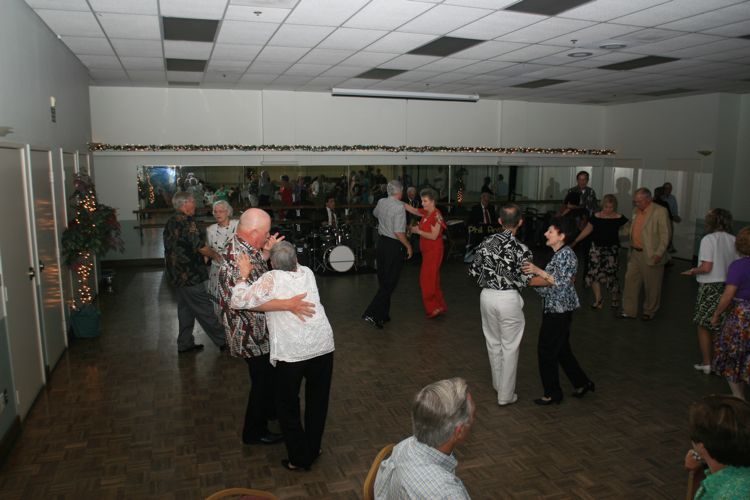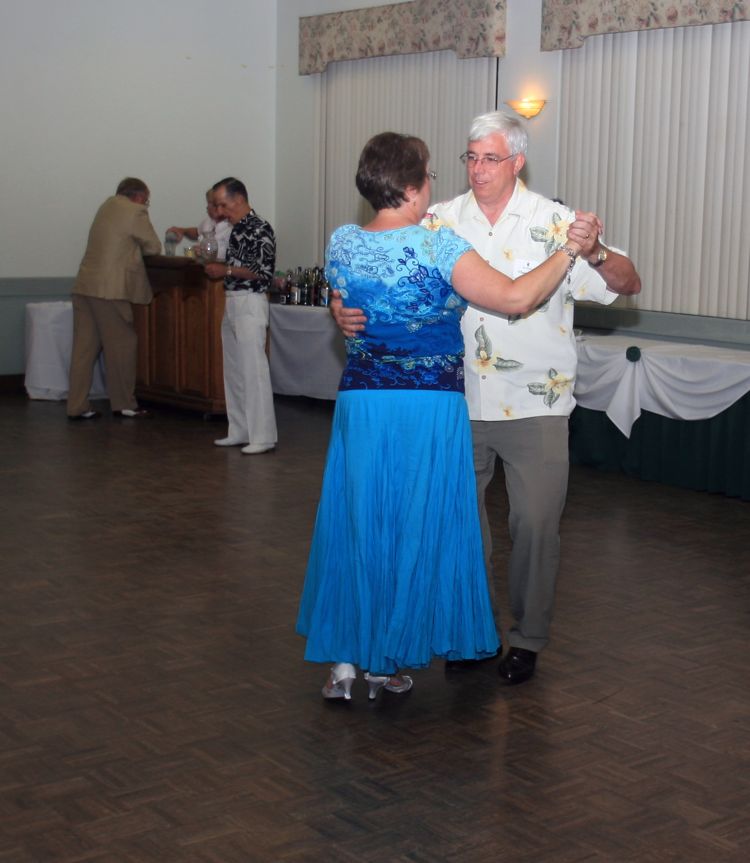 Dean and Lori Fronk
Dancing in the back has its advantages

"Not you again!"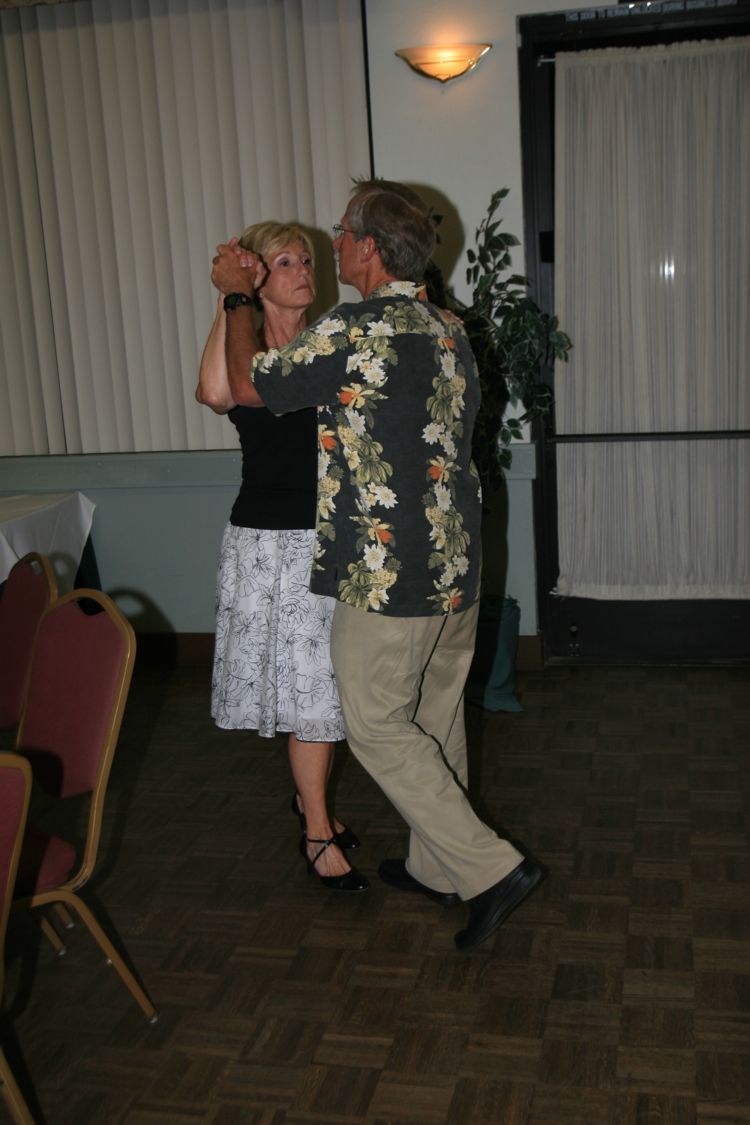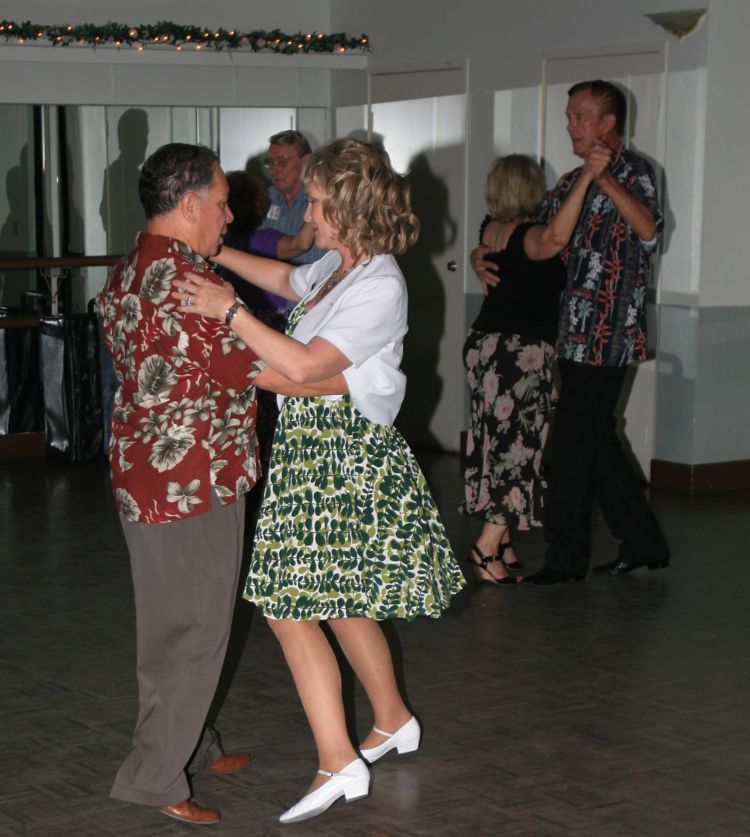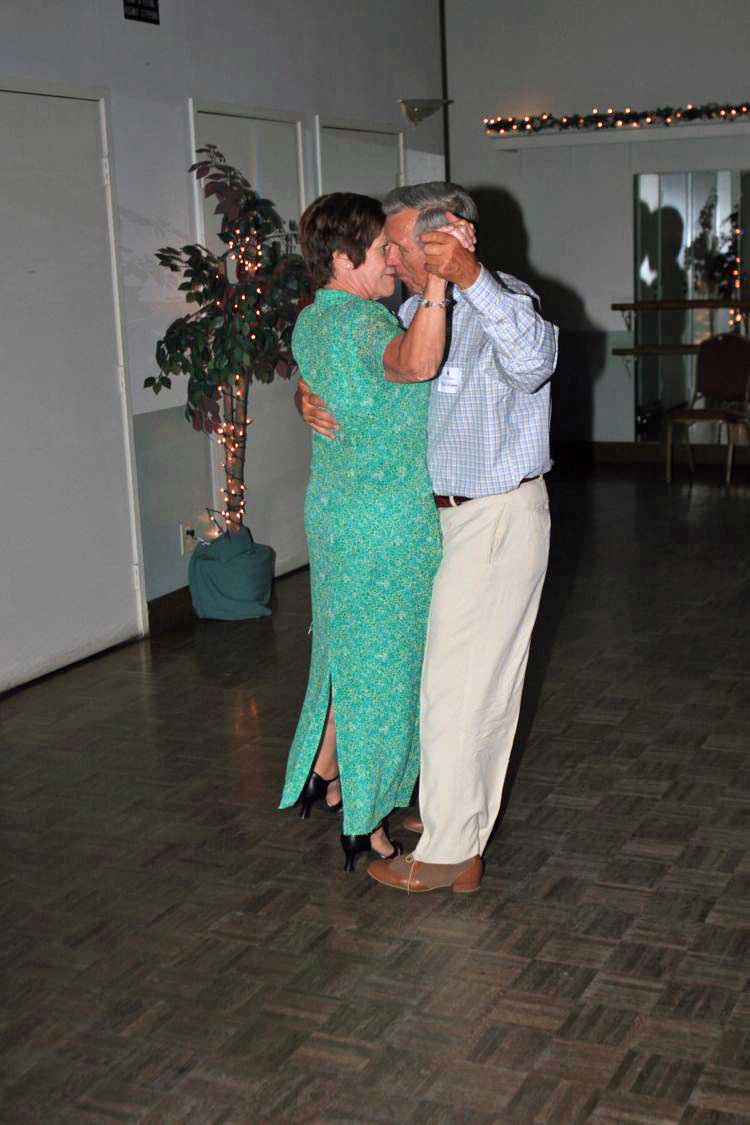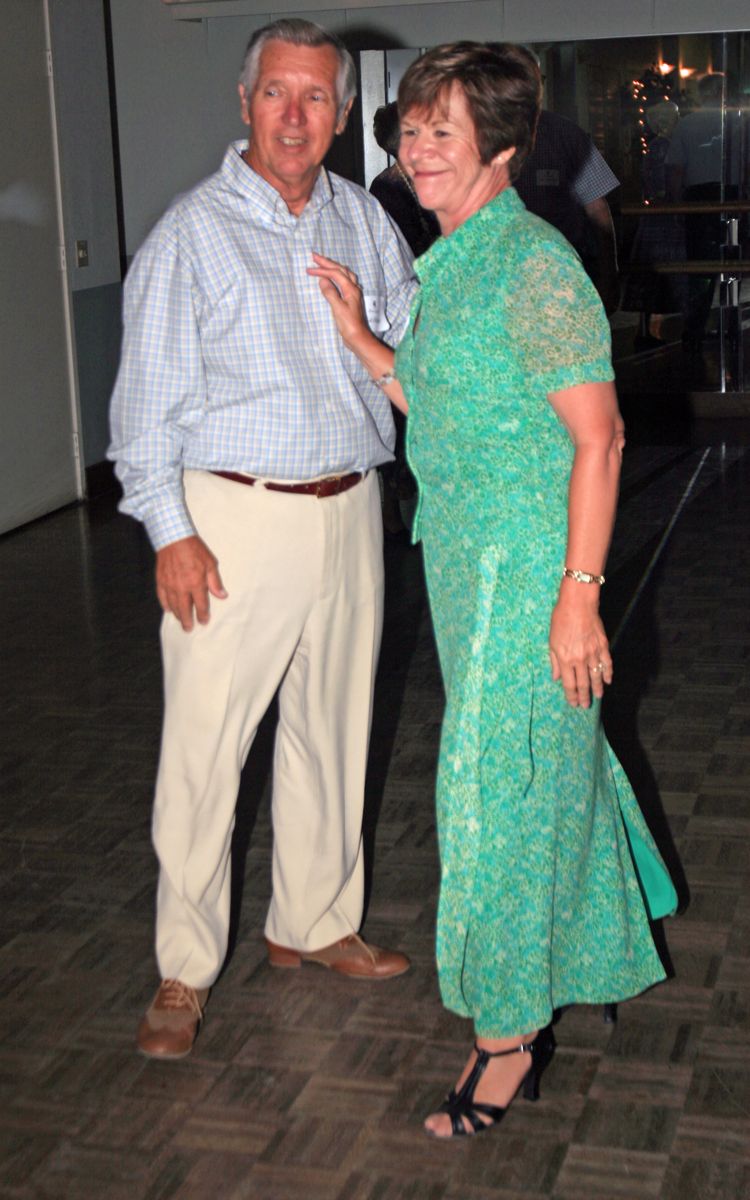 They're Back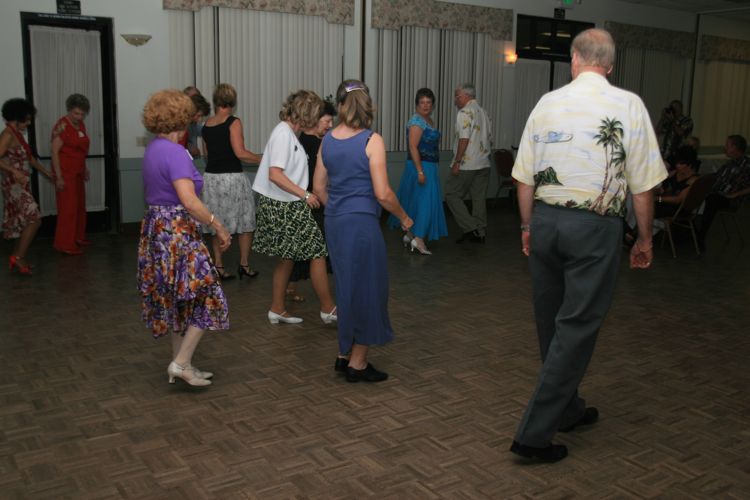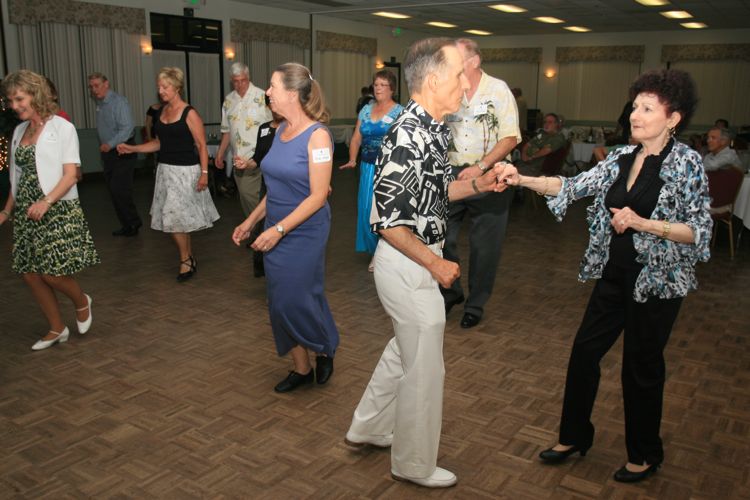 Paul tries the line dancing for about fifteen seconds
Remember: "Dance like no one is watching. Sing like no one is listening. Love like you've never been hurt and live like it's heaven on Earth." - Mark Twain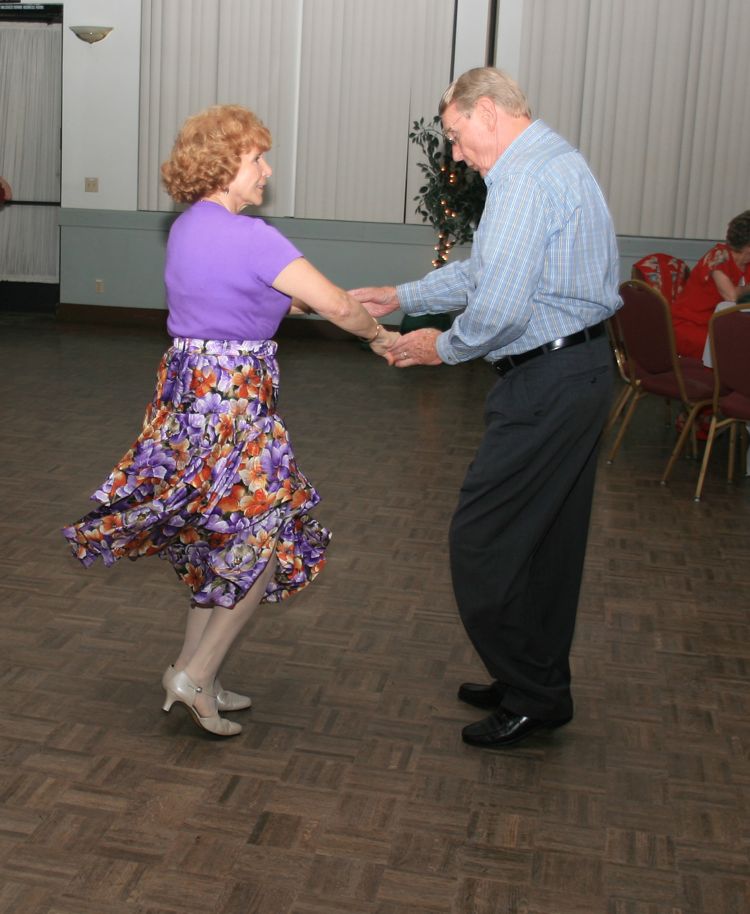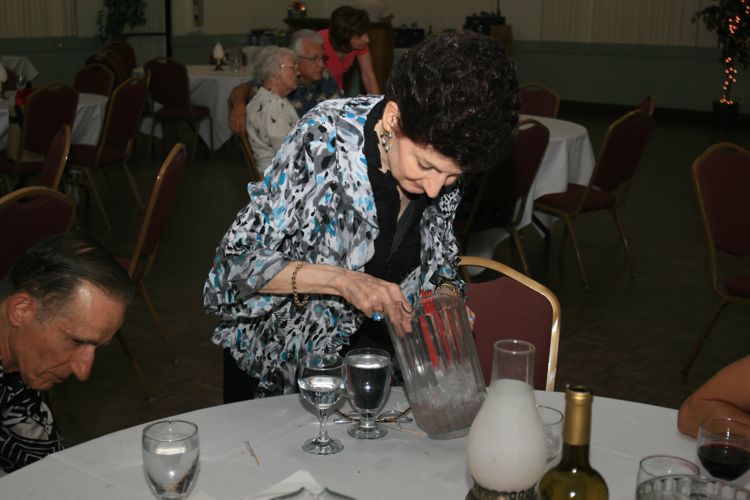 I dropped my ring in the water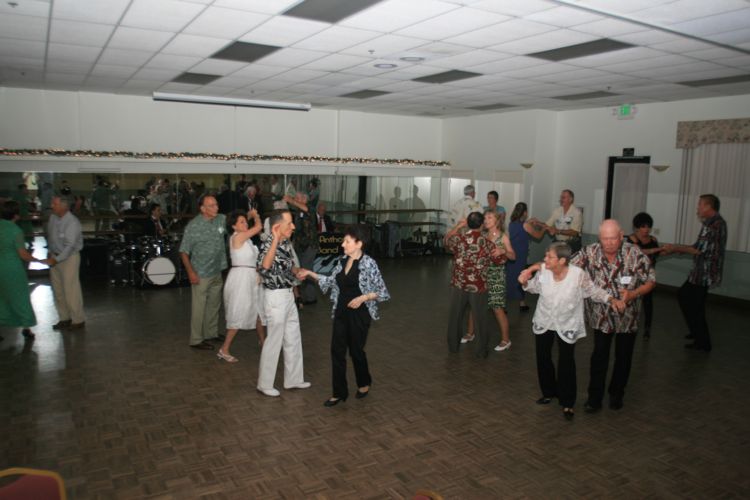 Bob is up on the chair for this shot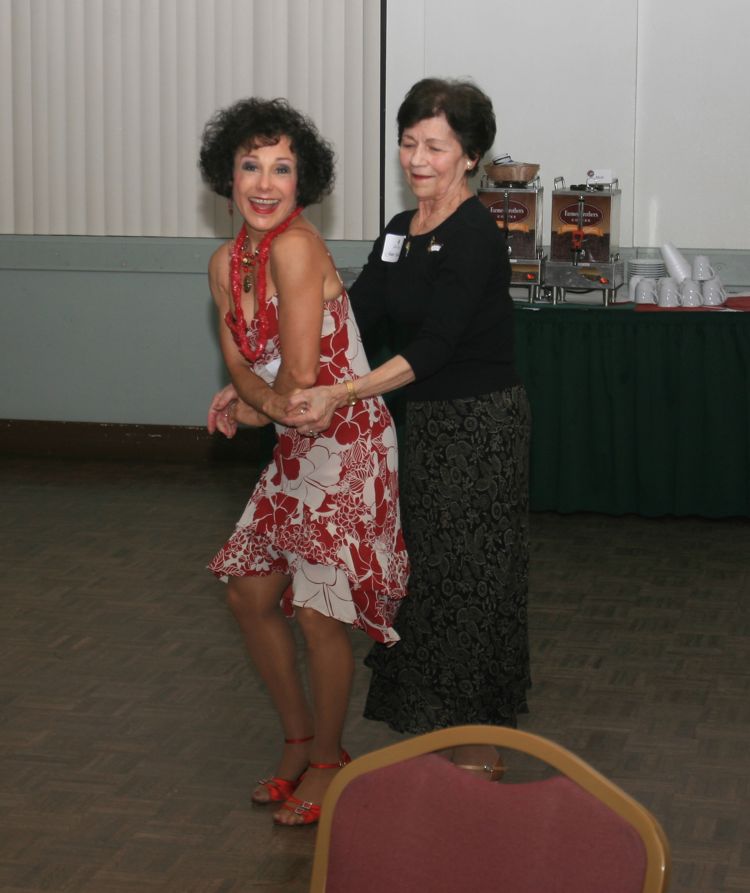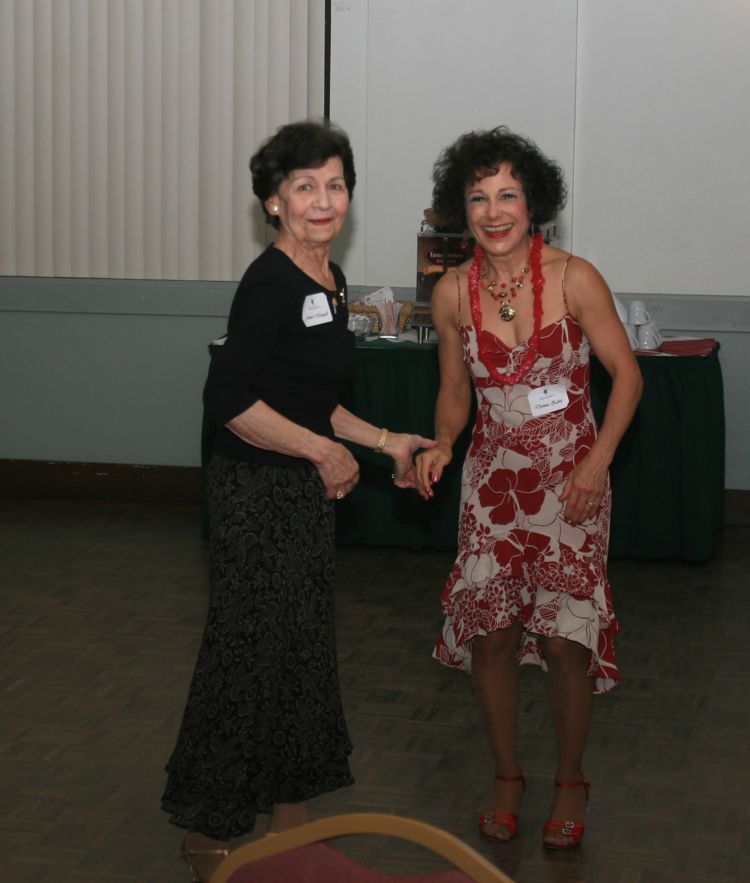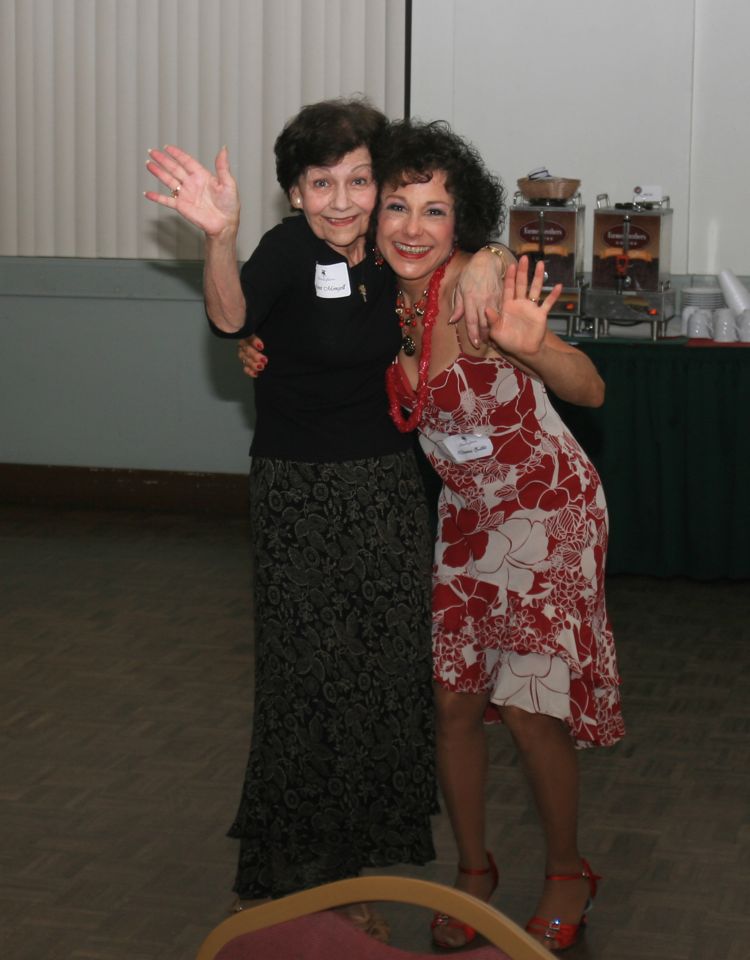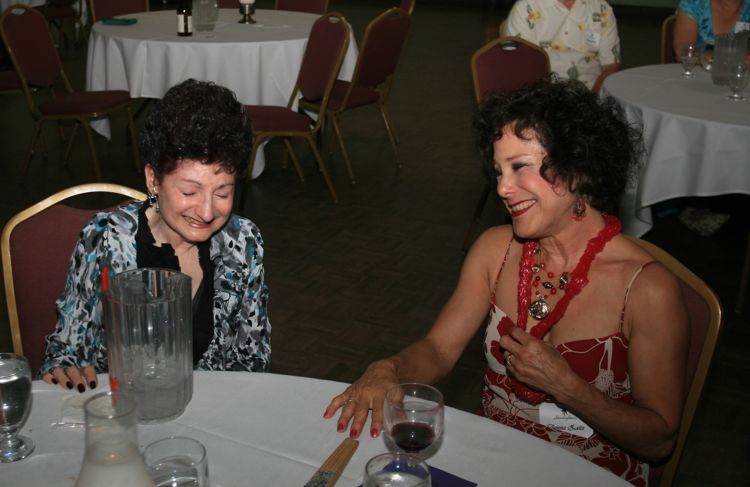 No dear, that's NOT the cell phone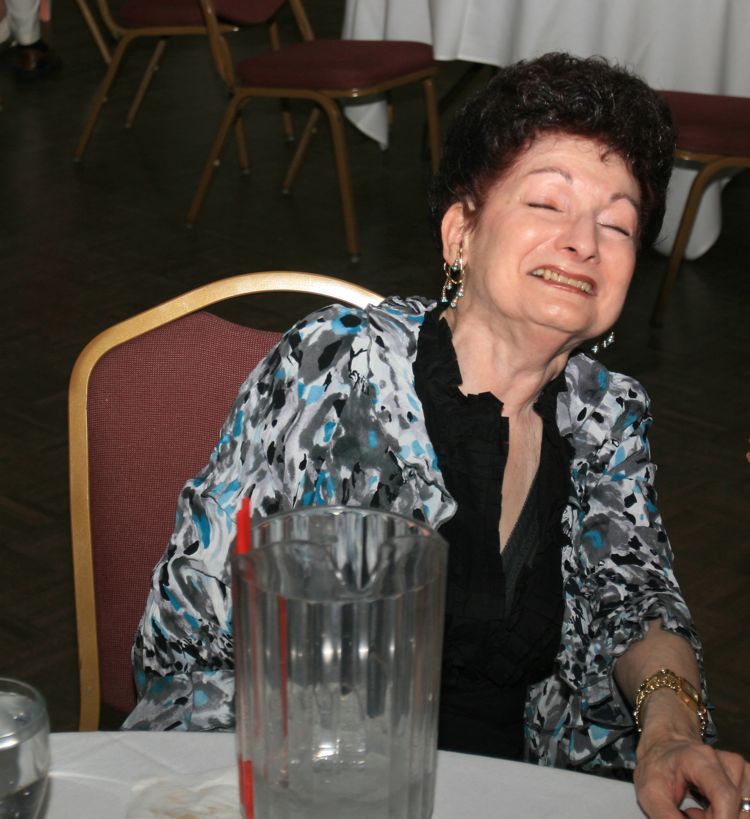 Coffee Has Funny Effects On People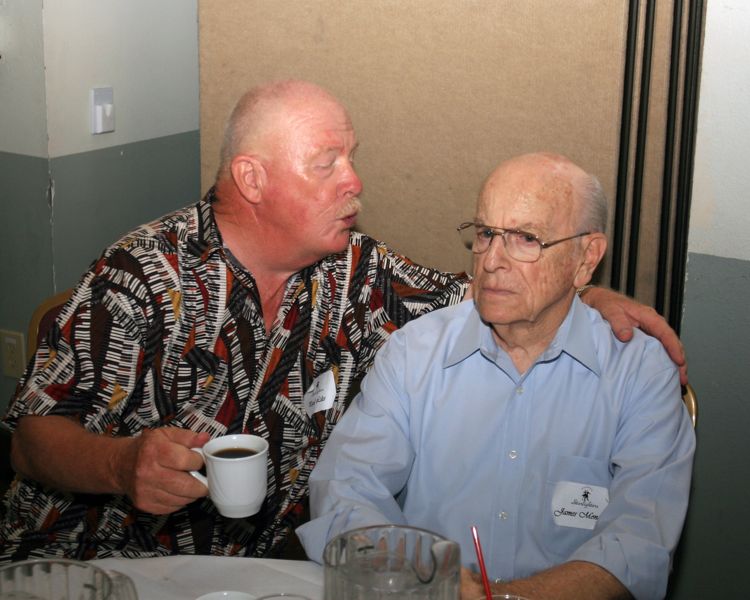 Someone told Paul that blowing into Jim's ear produces funny sounds!
Did you know? - Human whistling is the production of sound by means of carefully controlling a stream of air flowing through a small hole. Whistling can be achieved by creating a small opening with one's lips and then blowing air out of the hole or sucking air into the hole. The air is moderated by the lips, tongue, teeth or fingers (placed over the mouth) to create turbulence, and the mouth acts as a resonant chamber to enhance the resulting sound by acting as a type of Helmholtz resonator, producing a pure tone like a sine wave. Whistling can also be produced by blowing air through enclosed, cupped hands or through an external instrument, such as a whistle or even a blade of grass or leaf.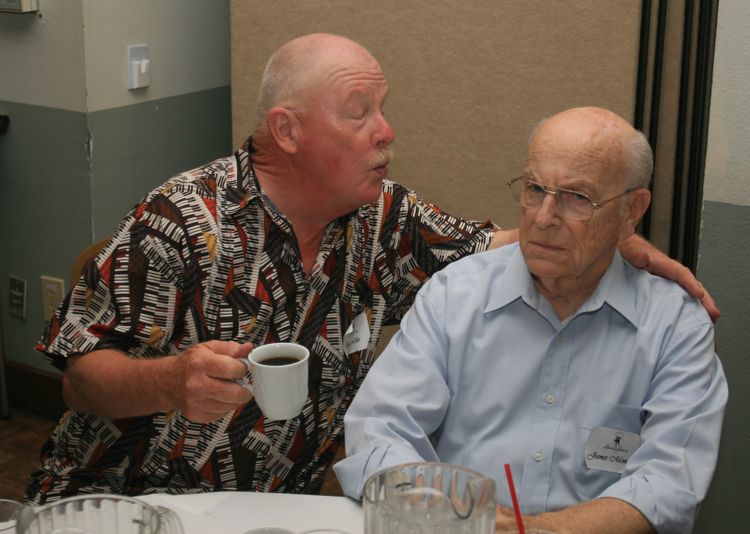 Jim does NOT look convinced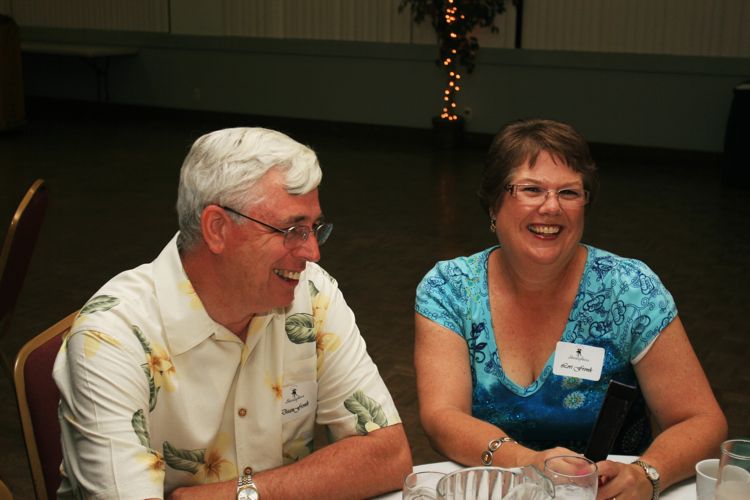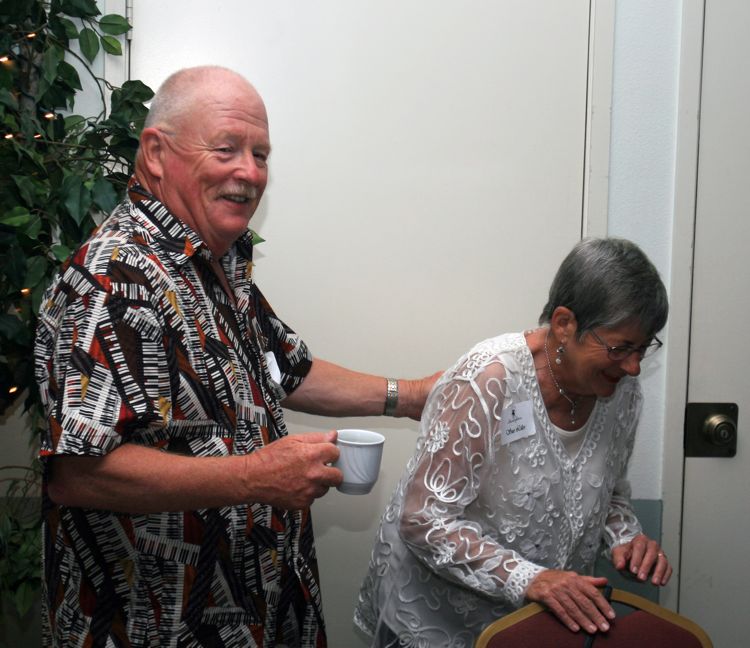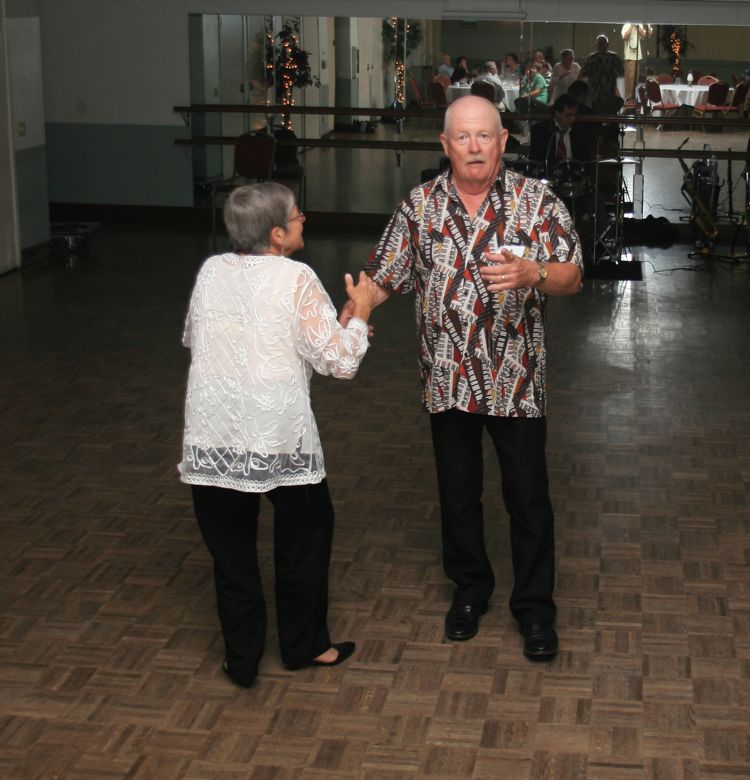 What is Bob doing up there on that chair???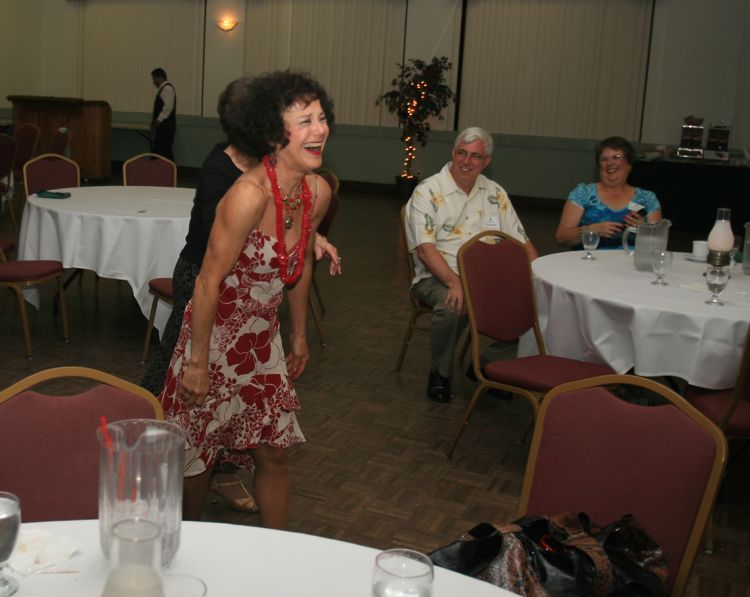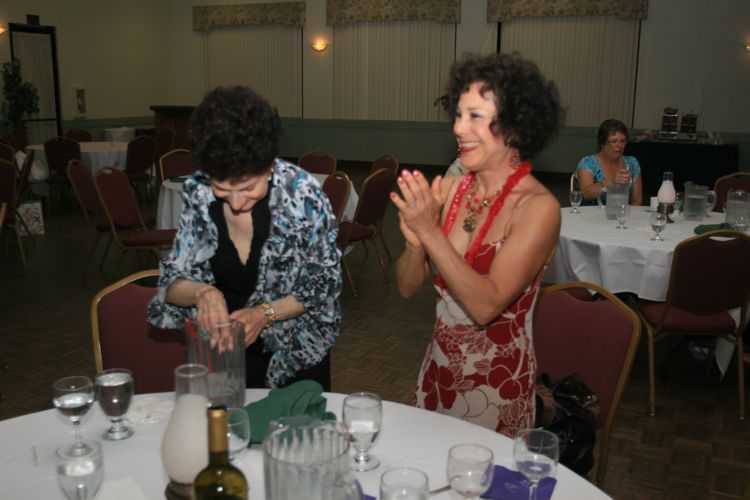 Time To Go Home
Remember: Don't be dismayed at goodbyes. A farewell is necessary before you can meet again. And meeting again, after moments or lifetime, is certain for those who are friends. ~Richard Bach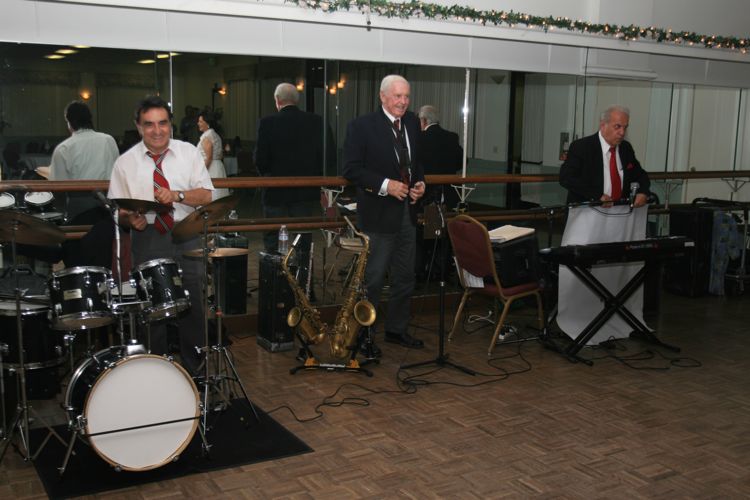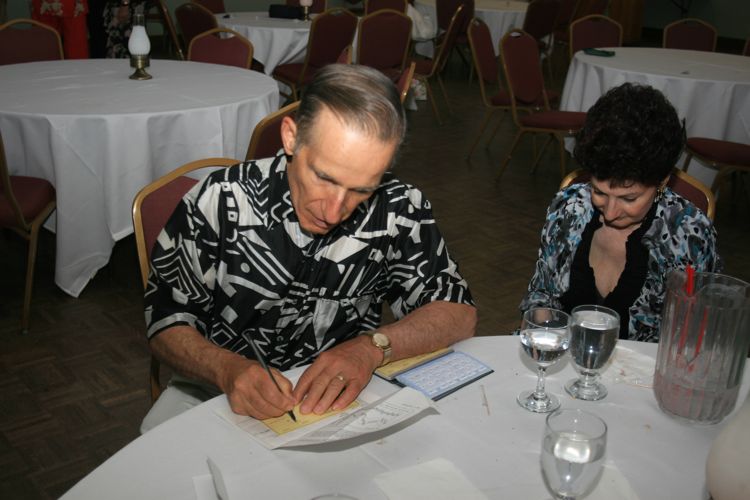 Moneybags writes the check
Double The Pleasure; Double The Fun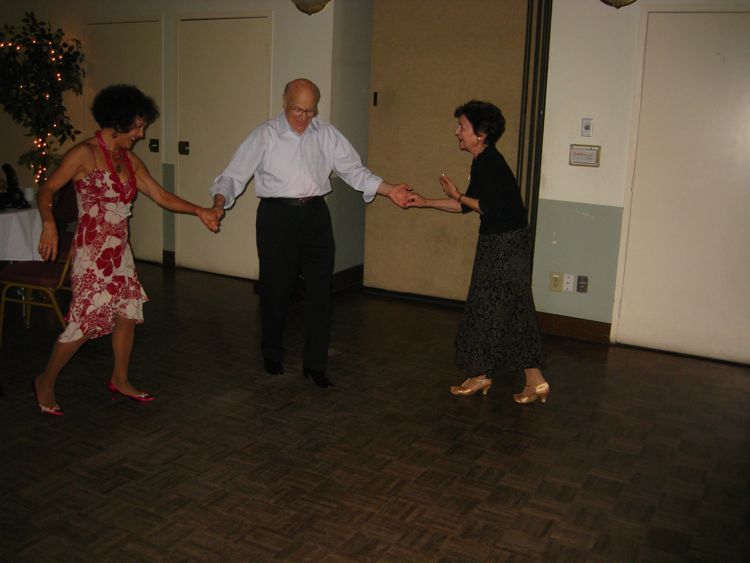 Jim shows how it is done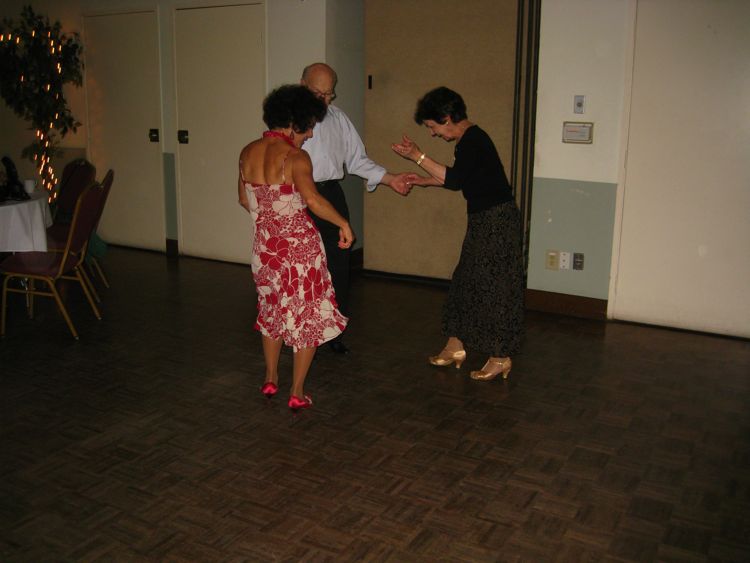 He never showed us how to do that!
Goodnight All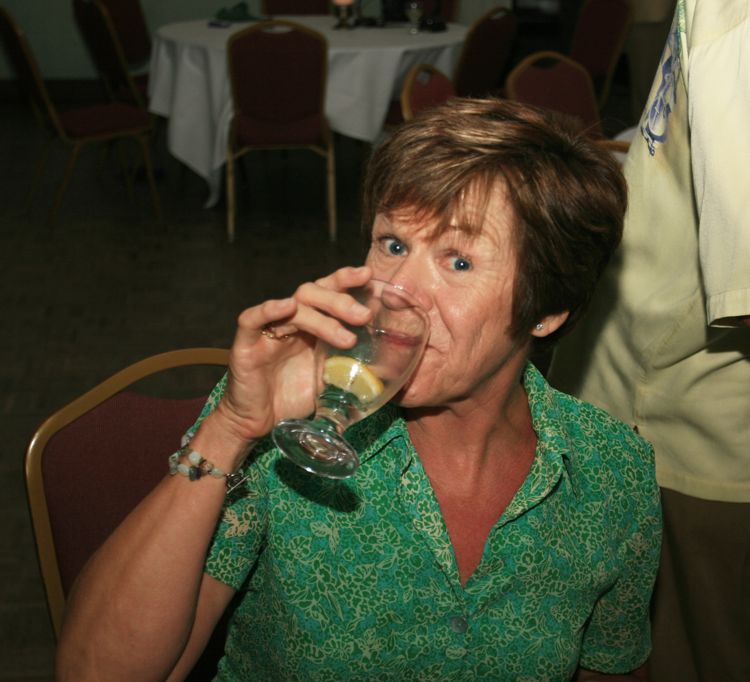 Goodnight.... hic!
Remember: Parting is all we know of heaven and all we need to know of hell. ~Emily Dickinson, "Parting"