The 2010 Winter Casual Was Held At The Phoenix Club (Page One)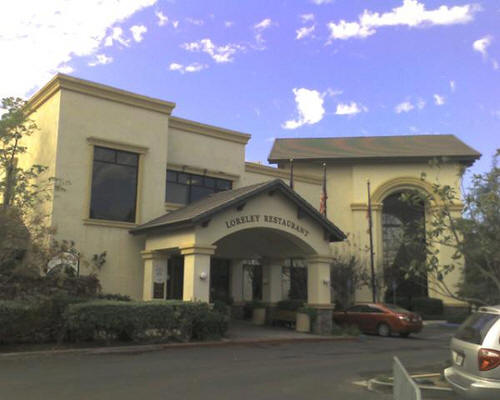 Did you know? - An equinox happens each year at two specific moments in time (rather than two whole days), when there is a location on the Earth's equator where the centre of the Sun can be observed to be vertically overhead, occurring around March 20/21 and September 22/23 each year. Oops! It turned Spring at 10:32 AM 3/20/2010! We will still call it the Winter Casual!
The Phoenix Club is the German American cultural center in Orange County, California. Inspired by German heritage and traditions, the Phoenix Club has a European charm and warmth that has made it one of the most popular places in the region to gather for dining and entertainment.
The Garden Pavilion is a flexible banquet room, that can be utilized as one large room, accommodating up to 150 guests, seated at tables. A mirrored wall adds depth and grandeur to the room. The room has a portable bar. The Garden Pavilion can also be divided into two or three rooms for smaller events. Parking and restrooms are conveniently located adjacent to the Garden Pavilion.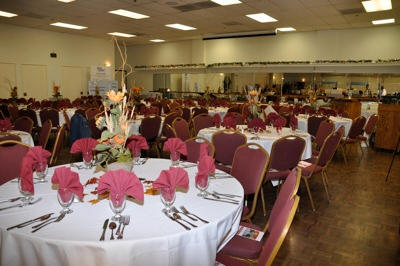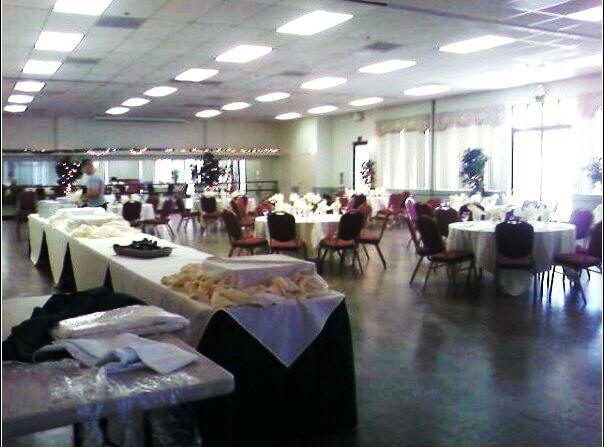 The Garden Pavilion is great for a casual dance!
The Invitation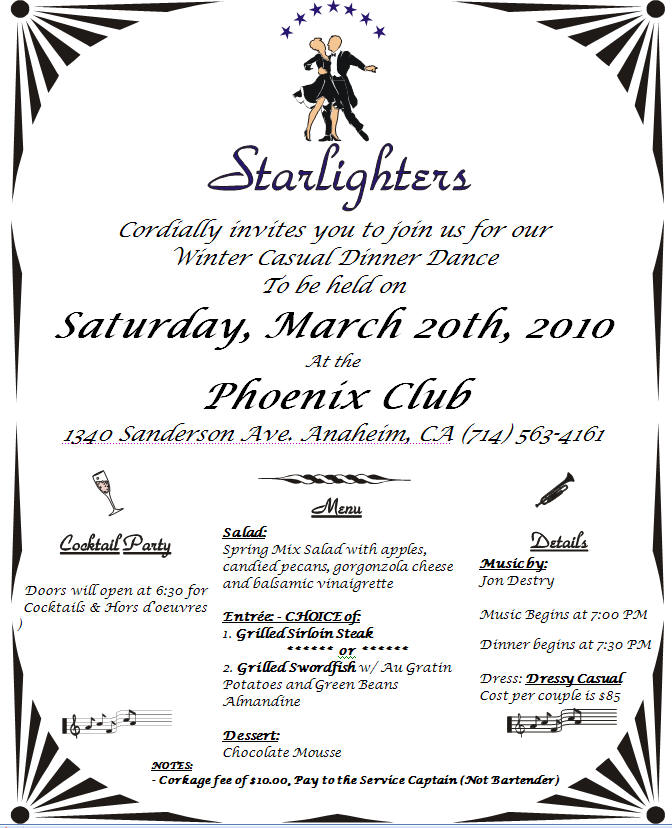 The invites are out... See you there!
The Fun Begins!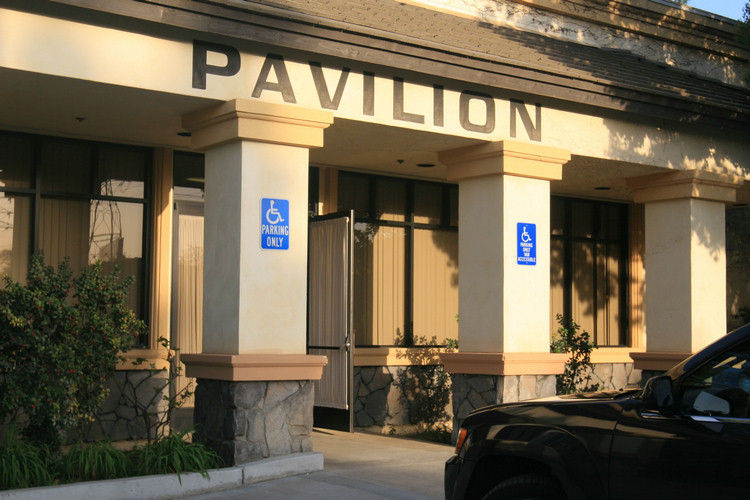 It was a beautiful afternoon... Perfect for dancing!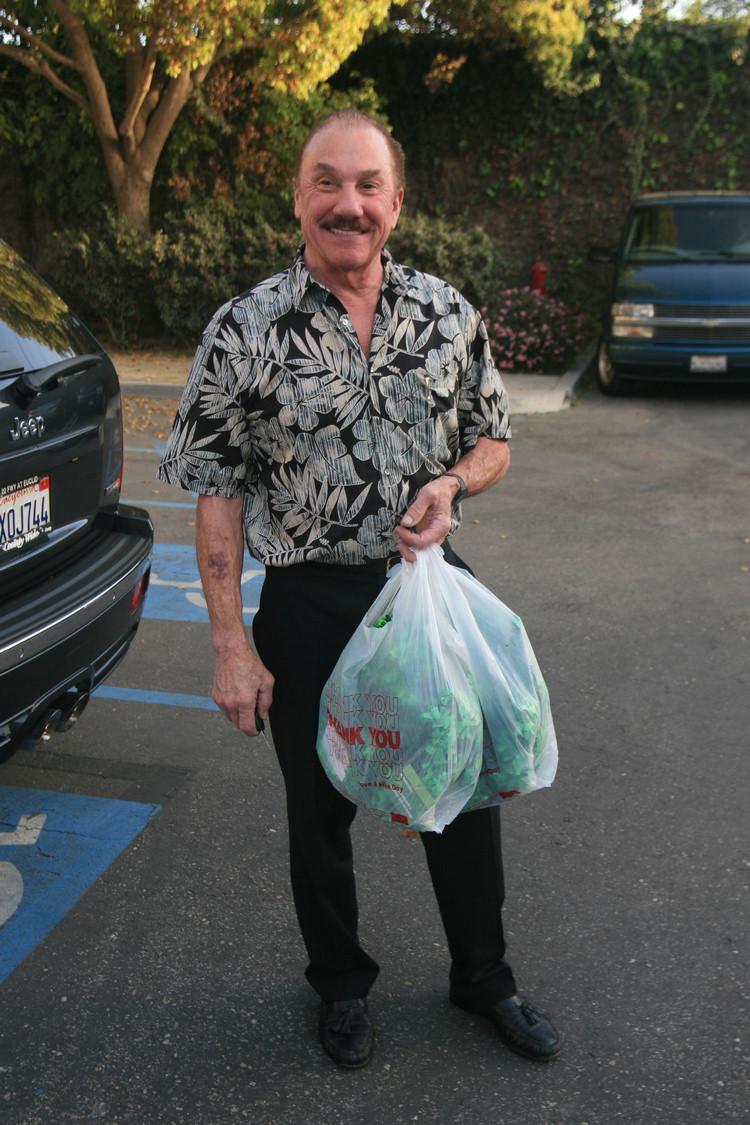 Don Bailey was assisting his lovely wife in decorating the tables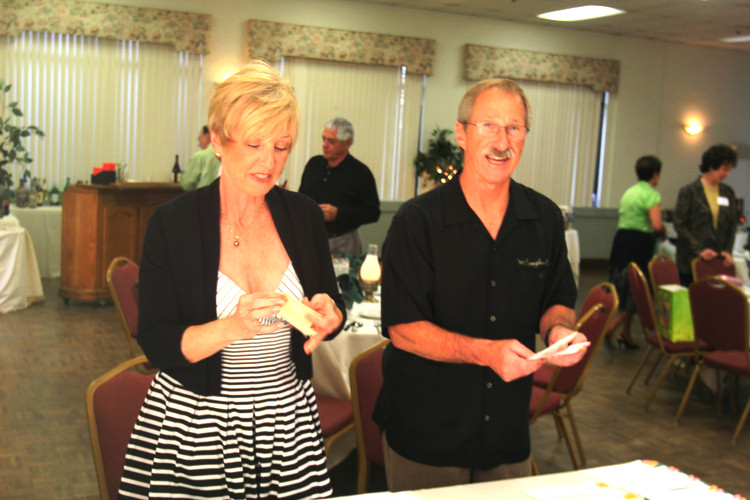 Setting out the membership and guest badges by Ed and Mikelle Watson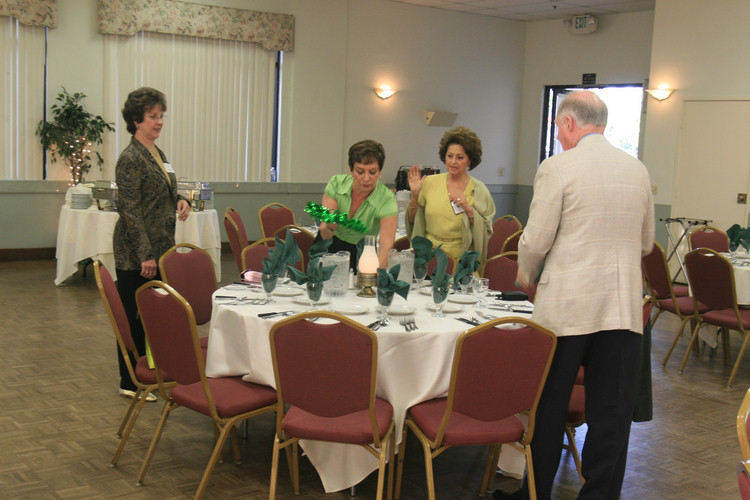 Finishing touches by Marilyn and Adrienne
Did you know? - Centerpieces are made from flowers, candles, fruit, candy, favors, favors and even goldfish swimming in a bowl. A centerpiece can be made from anything that fits with your party's theme.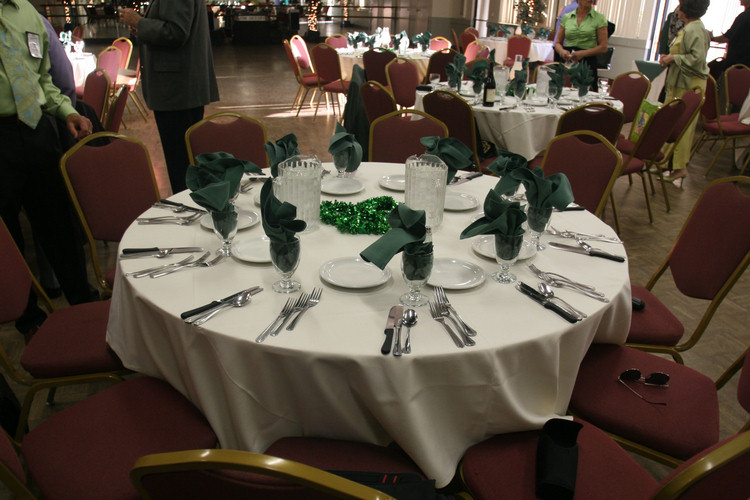 The tables were very nice
Did you know? - A napkin (also in Canada, the United Kingdom, Australia and South Africa: serviette) is a rectangle of cloth or tissue paper used at the table for wiping the mouth while eating. It is usually small and folded. The word comes from Middle English, borrowing the French nappe—a cloth covering for a table—and adding -kin, the diminutive suffix.
Conventionally, the napkin is folded and placed to the left of the place setting, outside the outermost fork. In an ambitious restaurant setting or a caterer's hall, it may be folded into more or less elaborate shapes and displayed on the empty plate. A napkin may also be held together in a bundle (with cutlery) by a napkin ring. Alternatively, paper napkins may be contained with a napkin holder.
The Napkin was invented by Madam Rebecca Waltemath, at her etiquette school for Formal Women in London, England around the 18th century.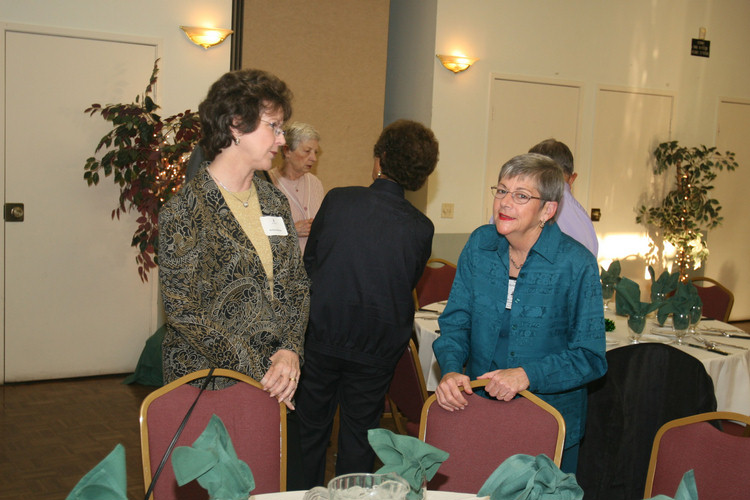 The visiting begins

Our leader got the memo about wearing green
Did you know? - "The Wearing of the Green" is an anonymously-penned Irish street ballad dating to 1798. The context of the song is the repression around the time of the Irish Rebellion of 1798. Wearing a shamrock in the "caubeen" (hat) was a sign of rebellion and green was the color of the Society of the United Irishmen, a republican revolutionary organization. During the period, displaying revolutionary insignia was made punishable by hanging.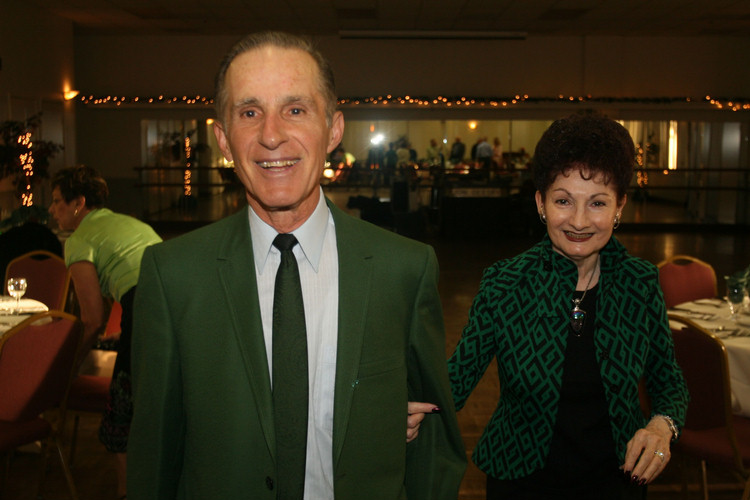 See... Anybody can be Irish!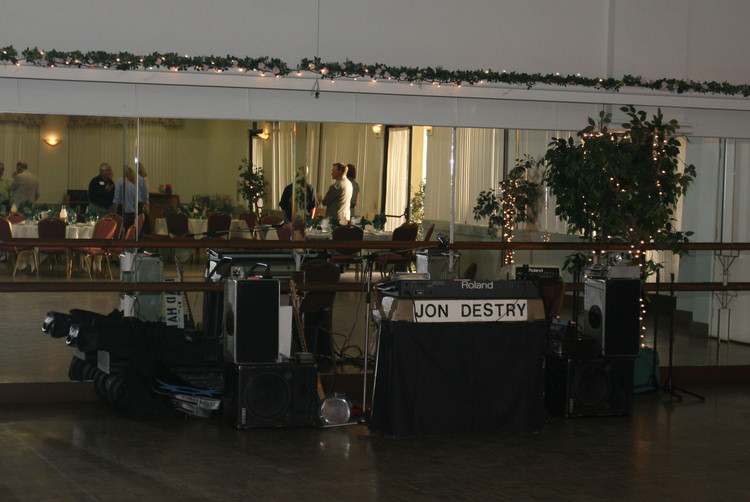 John Destry provides music and entertainment and claims he is Irish (O'Destry???)

Oh oh! I forgot the corkscrew!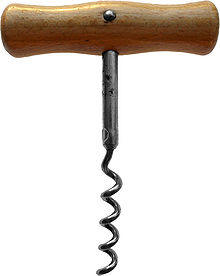 Did you know? - A corkscrew is a tool for drawing stopping corks from wine bottles. Generally, consists of a pointed metallic helix (often called the "worm") attached to a handle. The user grips the handle and screws the metal point through the cork, entwining the cork and corkscrew so that moving one moves the other.
Corkscrews are necessary because corks themselves, being small and smooth, are difficult to grip and remove, particularly when inserted fully into an inflexible glass bottle. The handle of the corkscrew, often a horizontal bar of wood attached to the screw, allows for a commanding grip to ease removal of the stopper.
Corkscrew handles may incorporate levers that further increase the amount of force that can be applied outwards upon the cork. It is nowadays used in Swiss Army knives.
Its design may have derived from the gun worm which was a device used by musketmen to remove unspent charges from a musket's barrel in a similar fashion, from at least the early 1630s.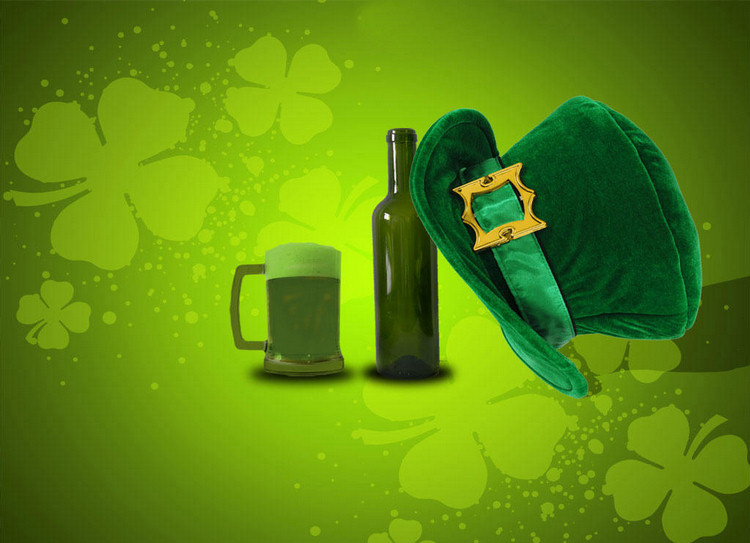 Mikelle and Ed are sharing the "secret envelopes" containing secrets!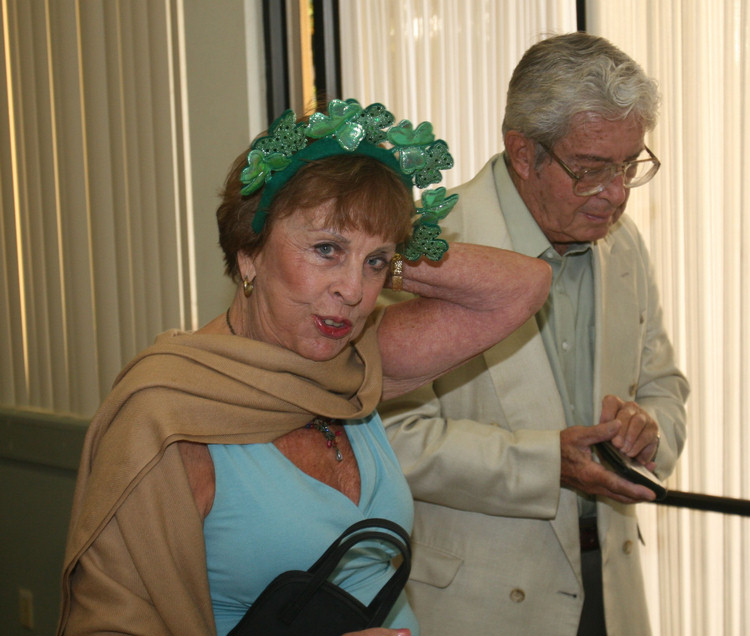 Bob and Millie brought green shamrocks directly from Hawaii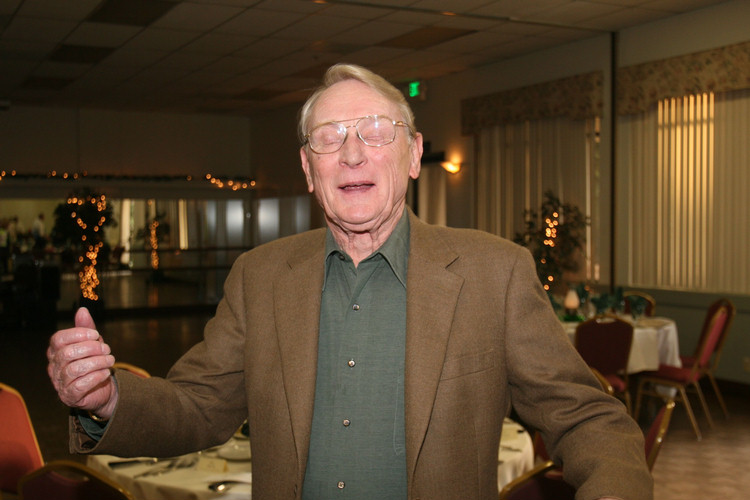 Neal says: "I know the punch line... I know I do... Wait a second!"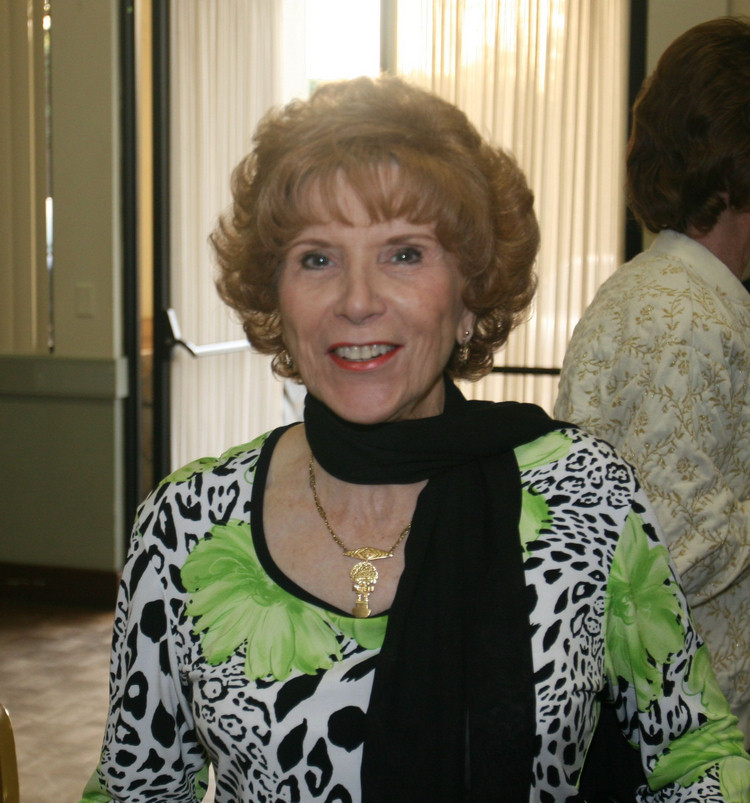 Nita Woolston brings a glow with her
Horses Doo-Vers Are Served!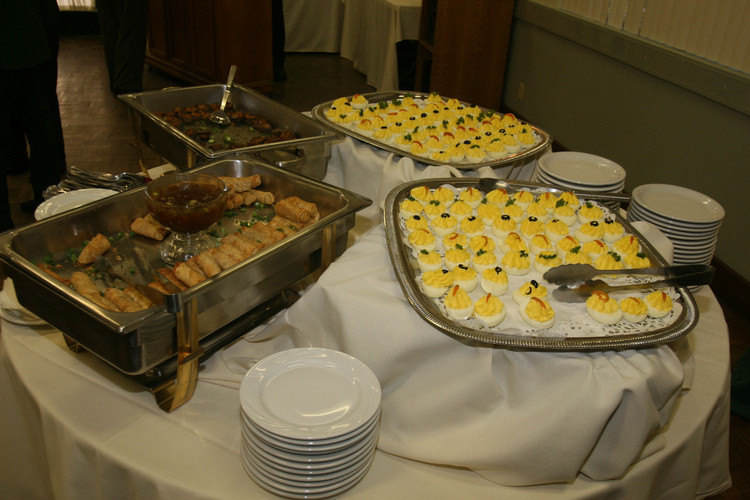 Did you know? - The deviled egg originated in ancient Rome according to the show The Secret Life Of.... [ed: a television show on the Food Network hosted by George Duran]. They are still popular across the continent of Europe. In France they are called œuf mimosa; in Hungary, töltött tojás; in Romania, ouă umplute ("stuffed eggs"); in Belgium, The Netherlands and Germany, where they are usually filled with caviar and served in rémoulade sauce, they are known as "Russian Eggs" (a title that comes from the presence of the caviar).
Deviled eggs are a common dish in the United States. In the Midwestern and Southern U.S., they are commonly served as hors d'oeuvres before a full meal is served, often during the summer months. Deviled eggs are so popular in the United States that special carrying trays are sold specifically for them. Prepared and packaged deviled eggs are now available in some U.S. supermarkets.
People Are Still Arriving

Donna says: "Has the dancing started yet????"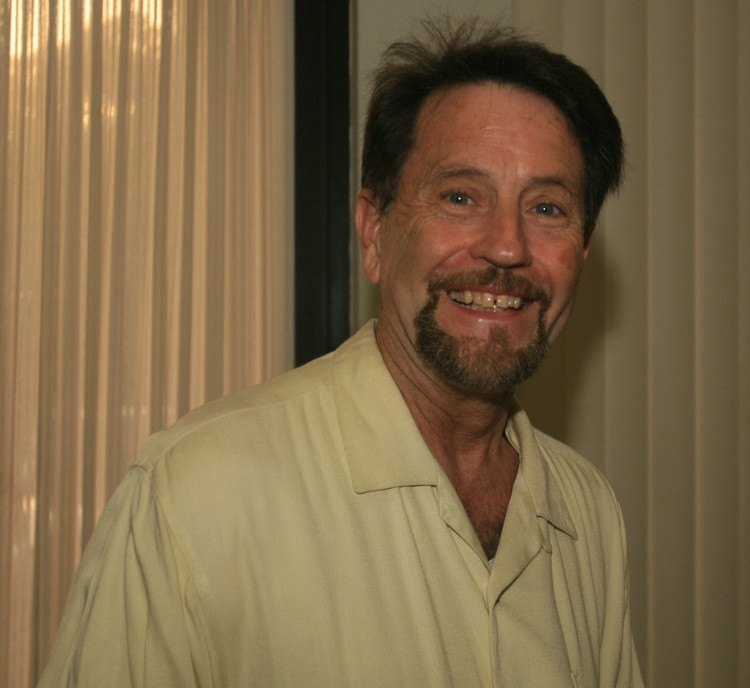 Bob is ready to go!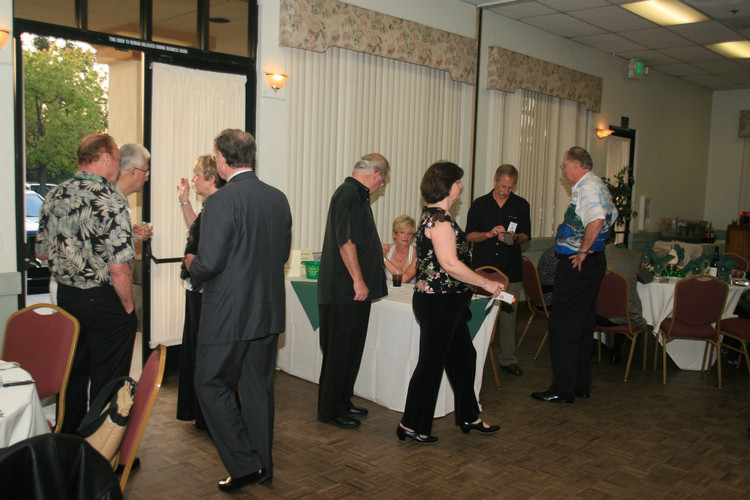 The front door is busy!

Jan and Jim Mongell... "Put that camera down, NOW!"
The Visiting Gets Underway in Earnest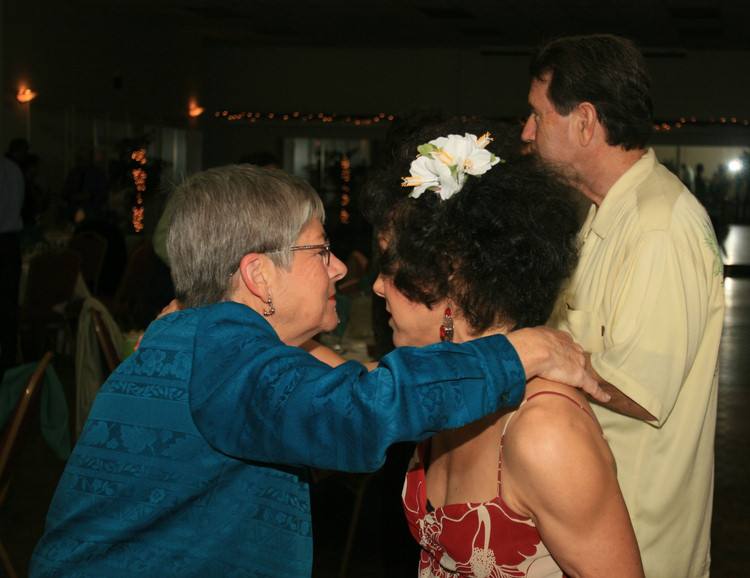 Time for a hug... "Haven't talked to you since.... ah... Thursday at the Phoenix Club"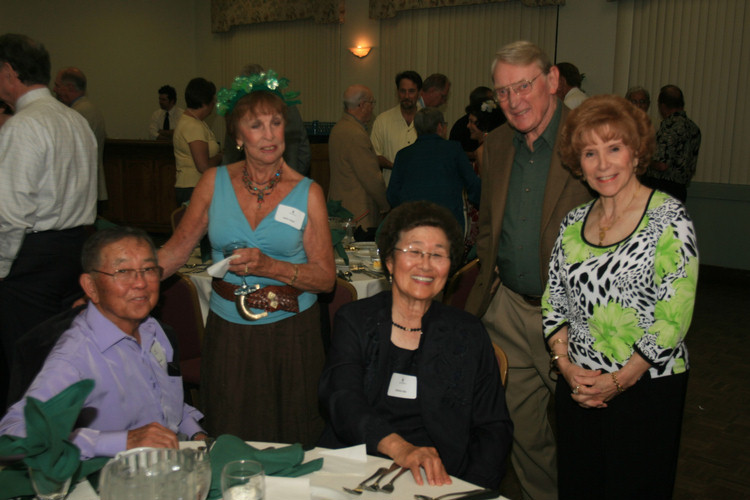 Charles and Almire meet with Millie, Neal and Nita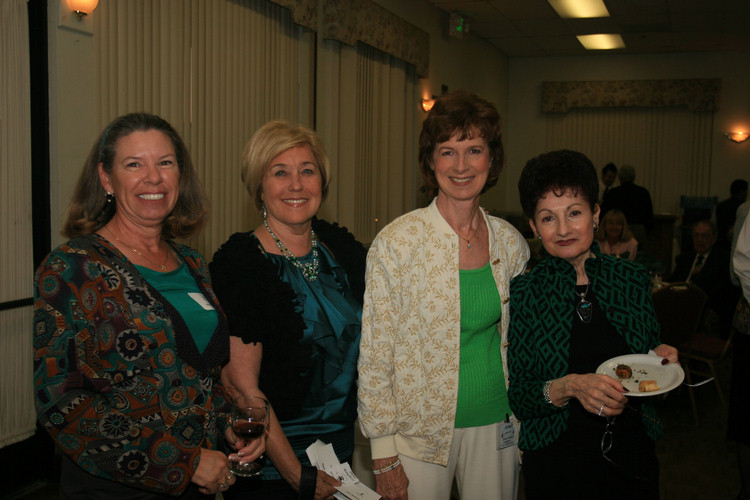 Excellent... Everybody has green on!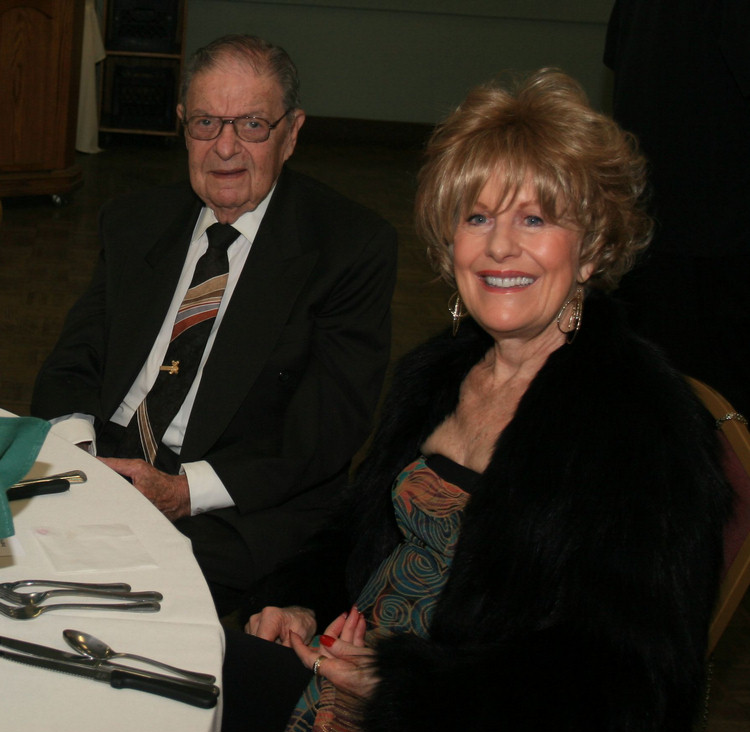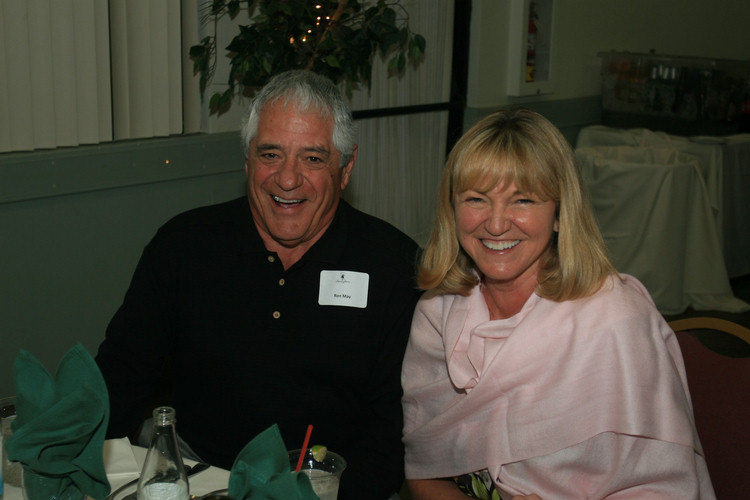 Ron May (The Irishman) and Kristen Powell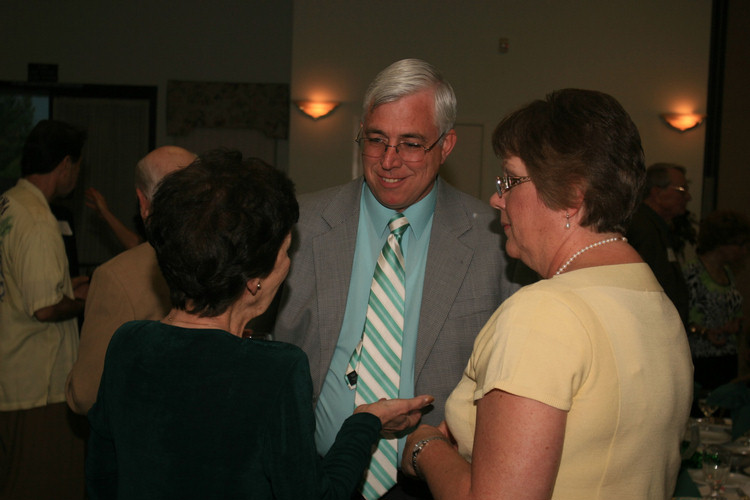 Someone is NOT wearing green! Right, Lori??

" I am Irish! I am I am I am"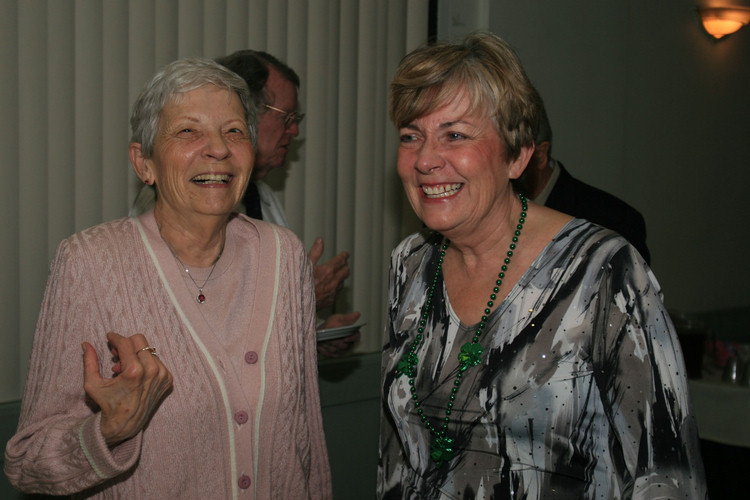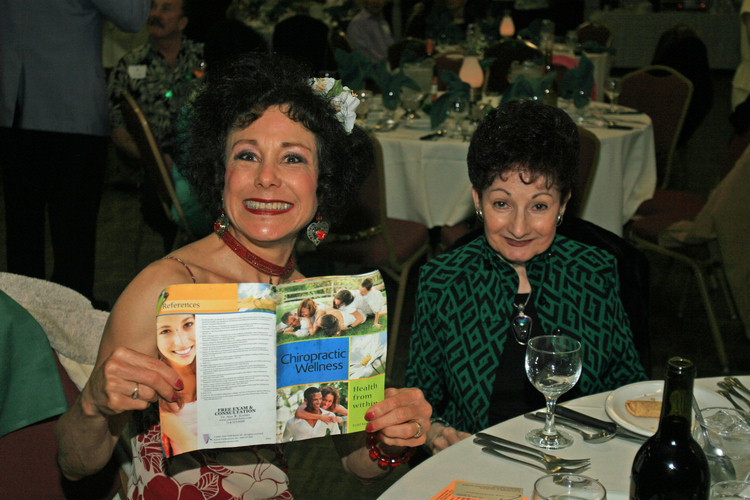 We will all need that after this evening!
Did you know? - Chiropractic is a health care discipline and profession that emphasizes diagnosis, treatment and prevention of mechanical disorders of the musculoskeletal system, especially the spine, under the hypothesis that these disorders affect general health via the nervous system. It is generally categorized as complementary and alternative medicine (CAM), a characterization that many chiropractors reject.
The main chiropractic treatment technique involves manual therapy, including manipulation of the spine, other joints, and soft tissues; treatment also includes exercises and health and lifestyle counseling. Traditional chiropractic assumes that a vertebral subluxation or spinal joint dysfunction interferes with the body's function and its innate intelligence, a vitalistic notion that brings ridicule from mainstream science and medicine.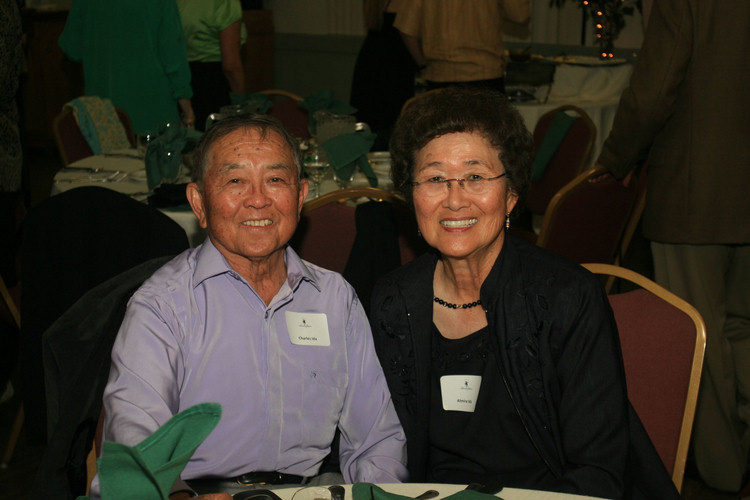 Charles and Almira

Sue and Neal wait for their partners to return from making the rounds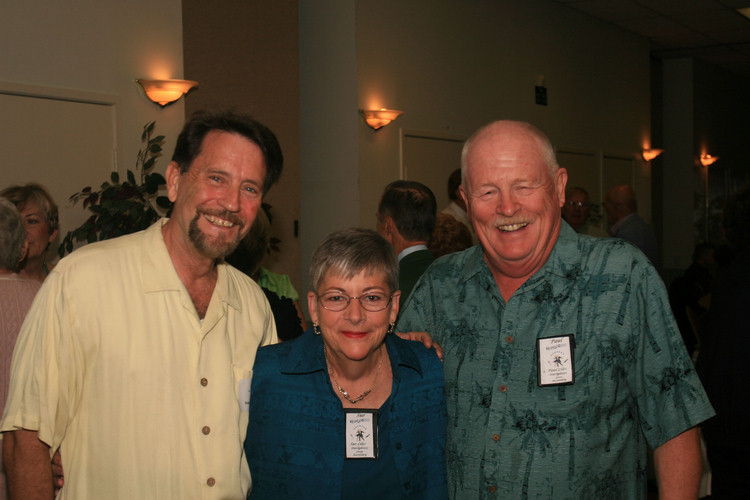 "Hey.... Isn't that the camera person?"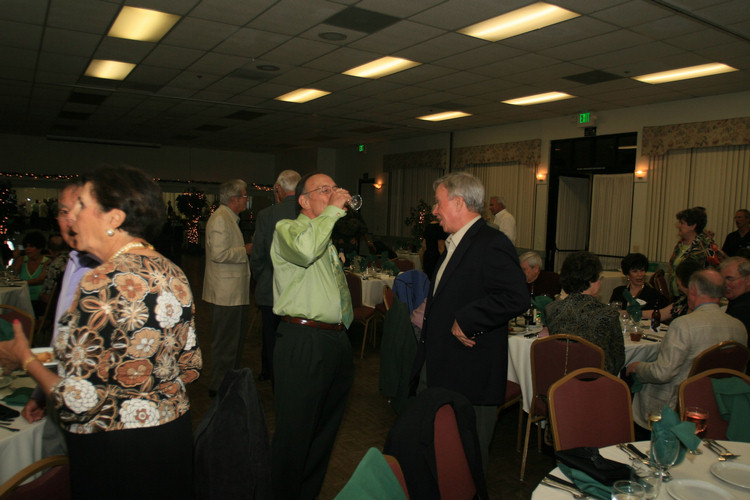 Bob Meeham demonstrates the proper way to "chug-a-lug" a glass of wine!
Do you remember? - "Chug-a-Lug" is a song, released in 1964, by American country music artist Roger Miller. The song reached #9 on the U.S. charts in the same year, becoming his second pop hit.
The song is a humorous reminiscence of youthful encounters with homemade alcoholic beverages. The expression "chug-a-lug" refers to quickly downing a drink, and the lyrics describe the singer's reaction to the extra-strong liquor. Example: "I swallered it with a smile / (sound of swallowing) / I run ten mile! Chug-a-lug, chug-a-lug / Makes you want to holler, 'Hi-dee-ho!' / Burns your tummy, don't ya know / Chug-a-lug, chug-a-lug."

It's all in the fingers.... "I swallered it with a smile"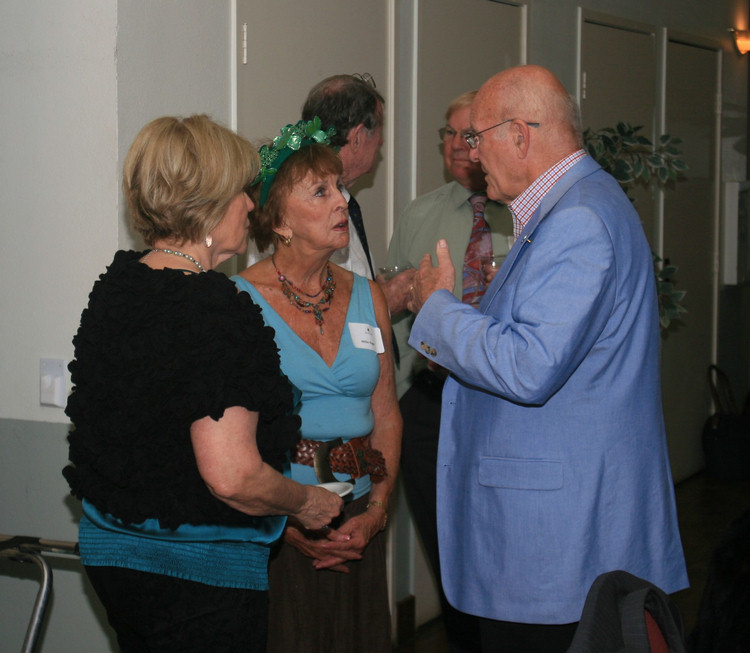 Wished we could listen in to the conversation
Did you know? - Active Listening is not just an automatic response to sounds. It requires a listener to understand, interpret, and evaluate what he or she heard. Today, the ability to listen is an important skill in interpersonal communication. It improves personal relationship through reducing conflicts, strengthening cooperation, as well as fostering understanding.
When interacting, people often are not listening attentively to one another. They may be distracted, thinking about other things, or thinking about what they are going to say next (the latter case is particularly true in conflict situations or disagreements).
Active listening is a structured way of listening and responding to others. It focuses attention on the speaker. Suspending one's own frame of reference and suspending judgment are important in order to fully attend to the speaker.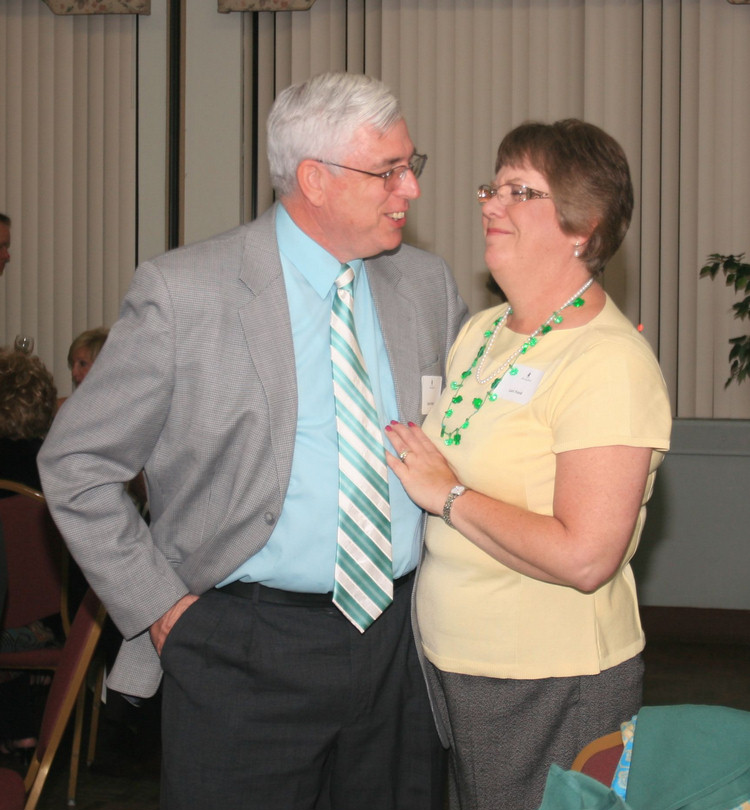 How's about a little kiss... No one is watching
Did you know? - A kiss is the act of pressing one's lips against the body of another. Cultural connotations of kissing vary widely. A kiss may be used to express sentiments of love, passion, affection, respect, greeting, friendship, and good luck, among many others. The word comes from Old English cyssan "to kiss", in turn from coss "a kiss". The act of kissing has become a common expression of affection among many cultures worldwide.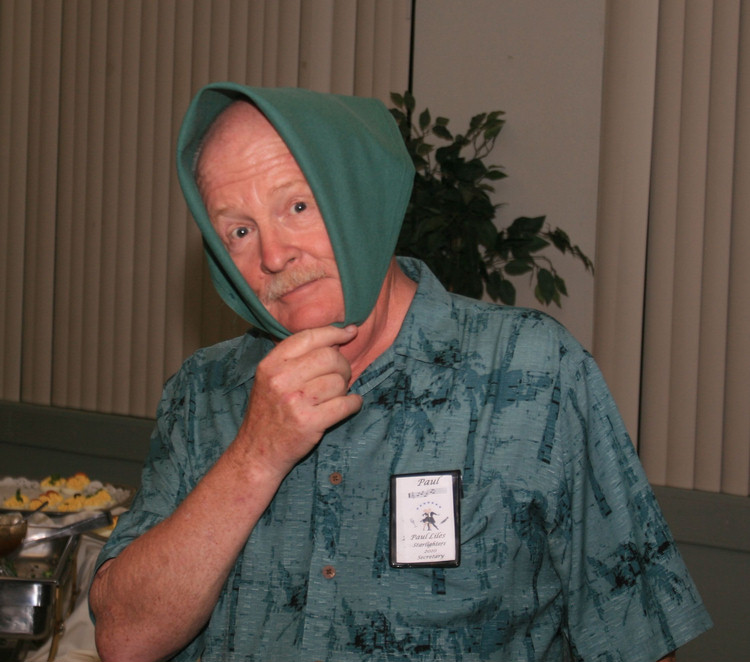 Paul has a solution for those that forgot to wear green this evening!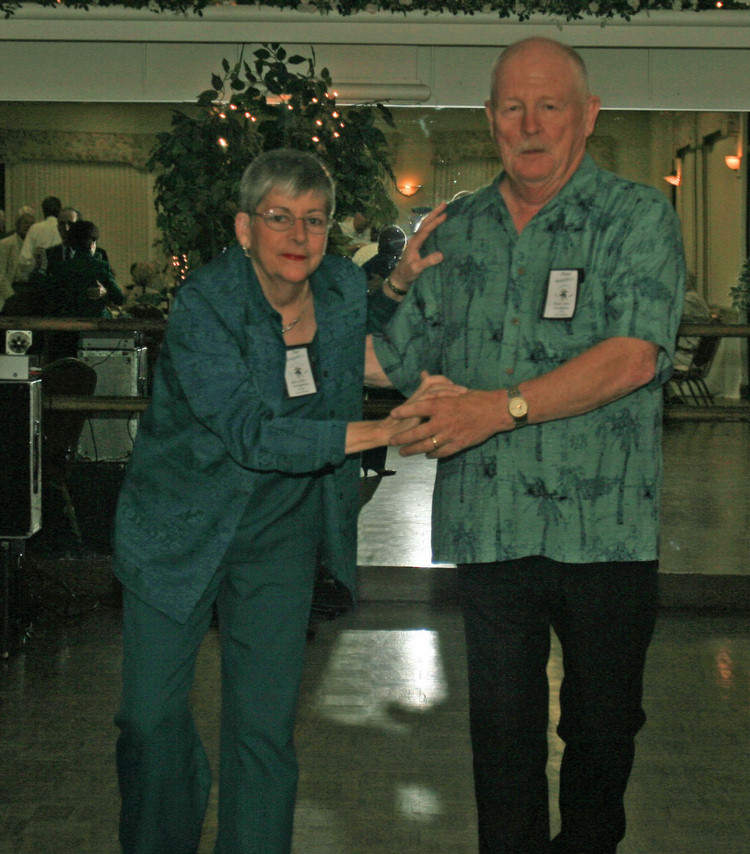 Dancing an Irish
Did you know? - The Jig (Irish: port) is a form of lively folk dance, as well as the accompanying dance tune, originating in England in the sixteenth century and today most associated with Irish dance music and Scottish country dance music. Jigs were originally in 2/4 time, but have been adapted to a variety of time signatures, by which they are often classified into groups, including light jigs, slip jigs, single jigs, and treble jigs.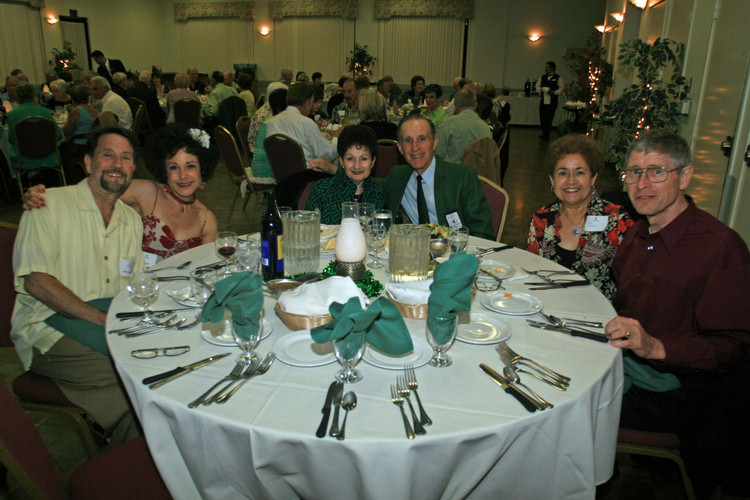 Magic... They are sitting down at once!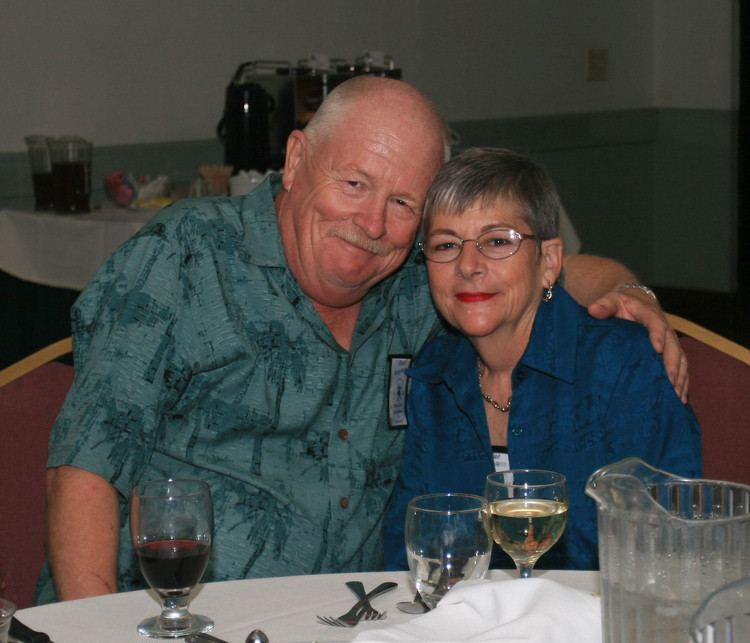 Love birds
Introduction Of Our Guests For This Evening

Karen and Bob Huss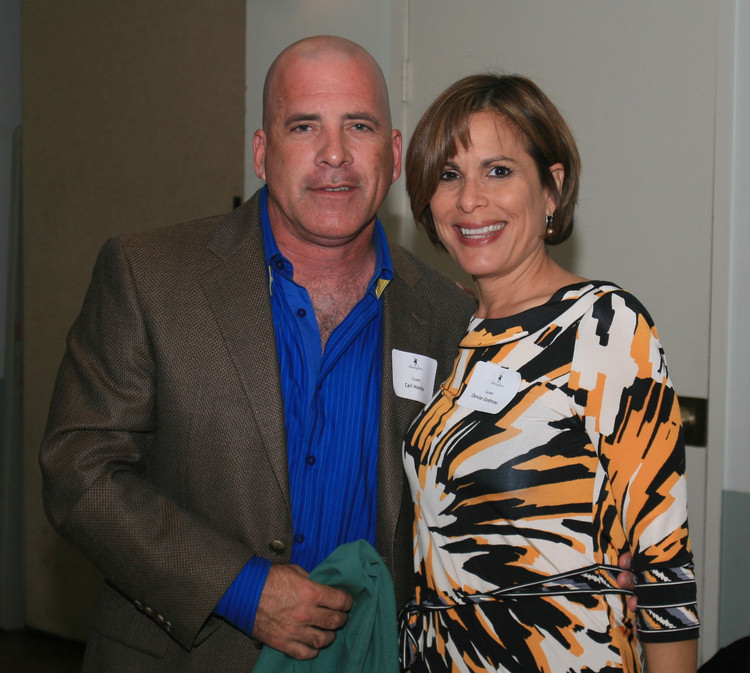 Carl Hanlon and Denise Godreau

Richard and Judy Voltmer
Time To Dance

Our favorite Leprechauns cutting the rug (To dance, especially in a
vigorous manner and in one of the dance styles of the first half of the twentieth century. )

No holding back this group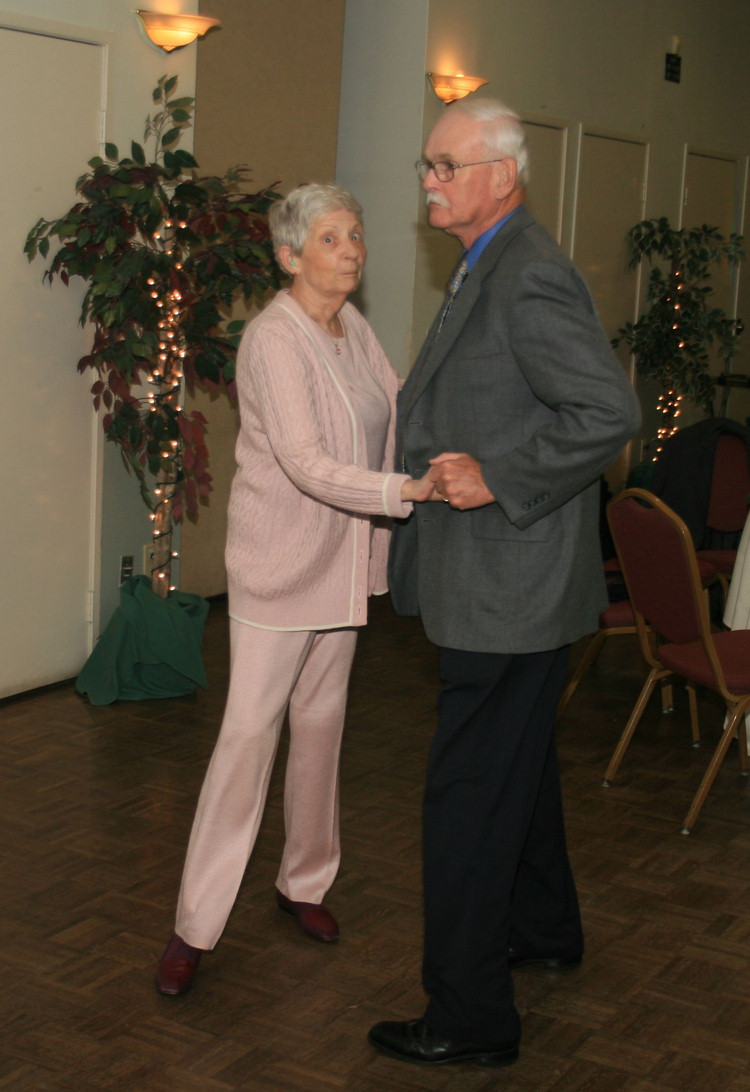 Margie and Darwin demonstrating the proper way to dance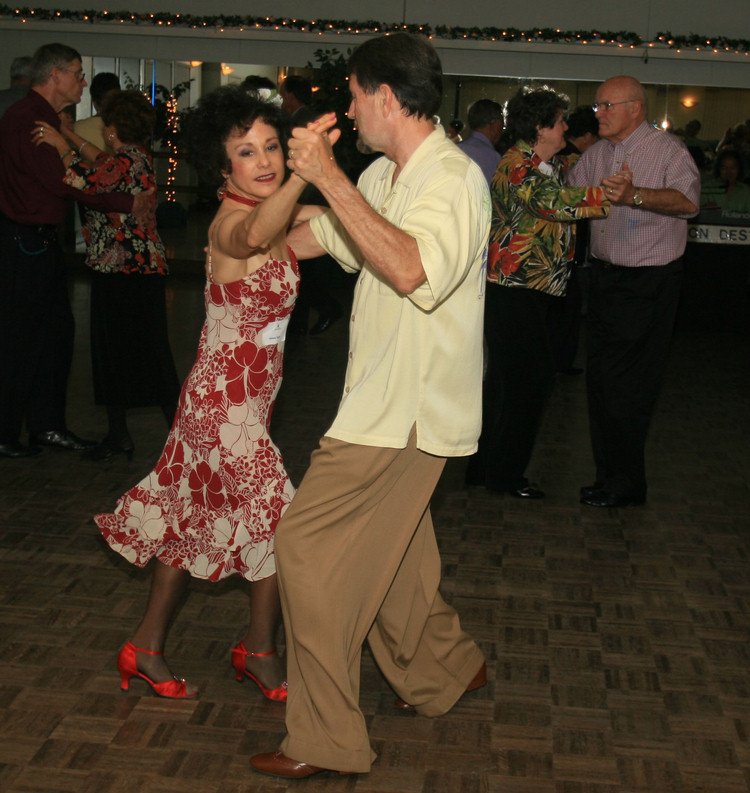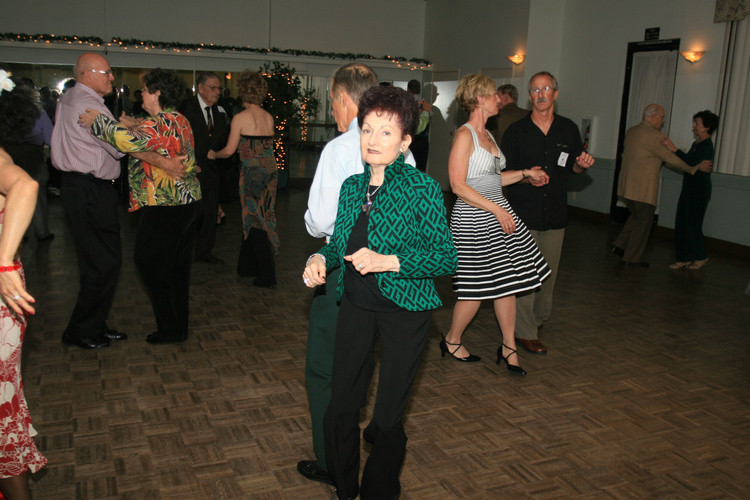 Ah ha! Gotcha now!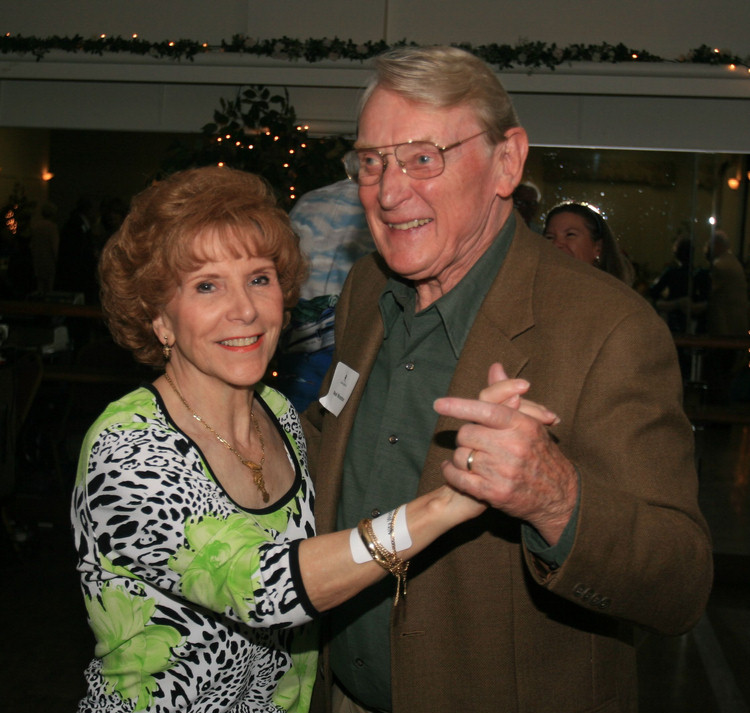 The Woolston's

Smile, you are on Candid Camera
Do you remember? - Candid Camera was a hidden camera television series created and produced by Allen Funt, which initially began on radio as Candid Microphone June 28, 1947. After a series of theatrical film shorts, also titled Candid Microphone, Funt's concept came to television on August 10, 1948.
The format has appeared on network, syndicated or cable television in each succeeding decade, as either a regular show or a series of specials. Funt himself hosted or co-hosted almost all of the TV versions until a 1993 stroke from which he never recovered. Funt's son Peter Funt, who had co-hosted the specials with his father since 1987, is now the producer/host of the format.
The premise of the show involved concealed cameras filming ordinary people being confronted with unusual situations, sometimes involving trick props, such as a desk with drawers that pop open when one is closed or a car with a hidden extra gas tank. When the joke was revealed, victims would be told the show's catch phrase, "Smile, you're on Candid Camera."

Ah... No, never mind!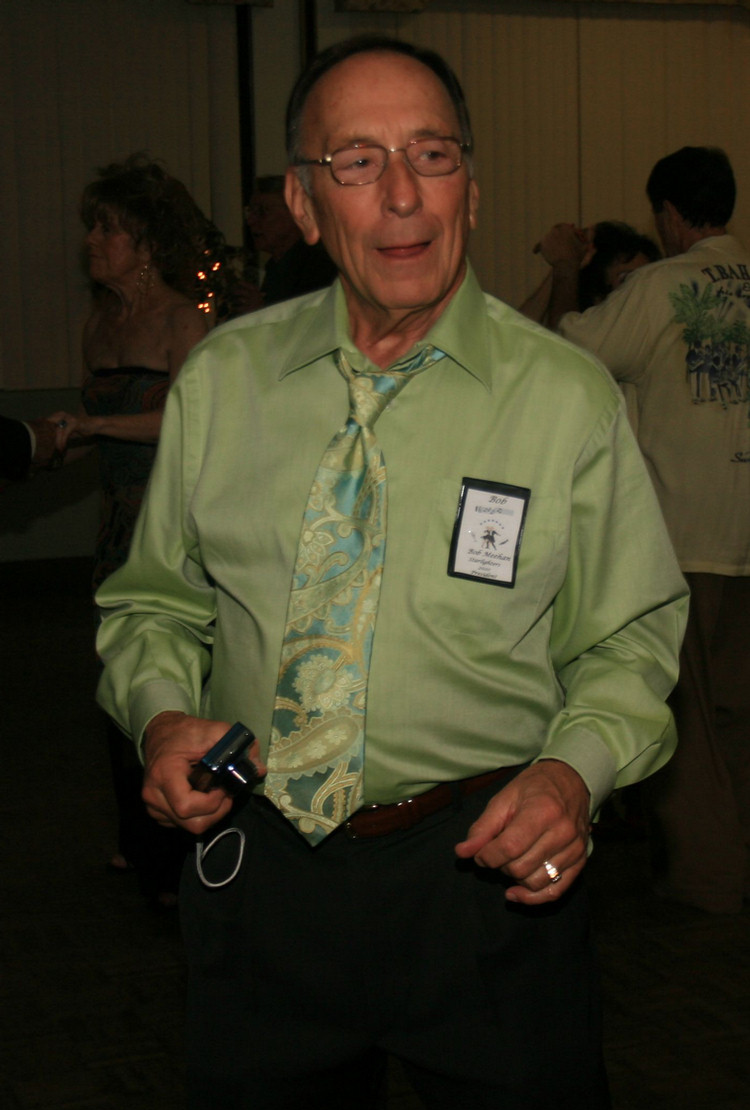 Bob and his trusty camera at work!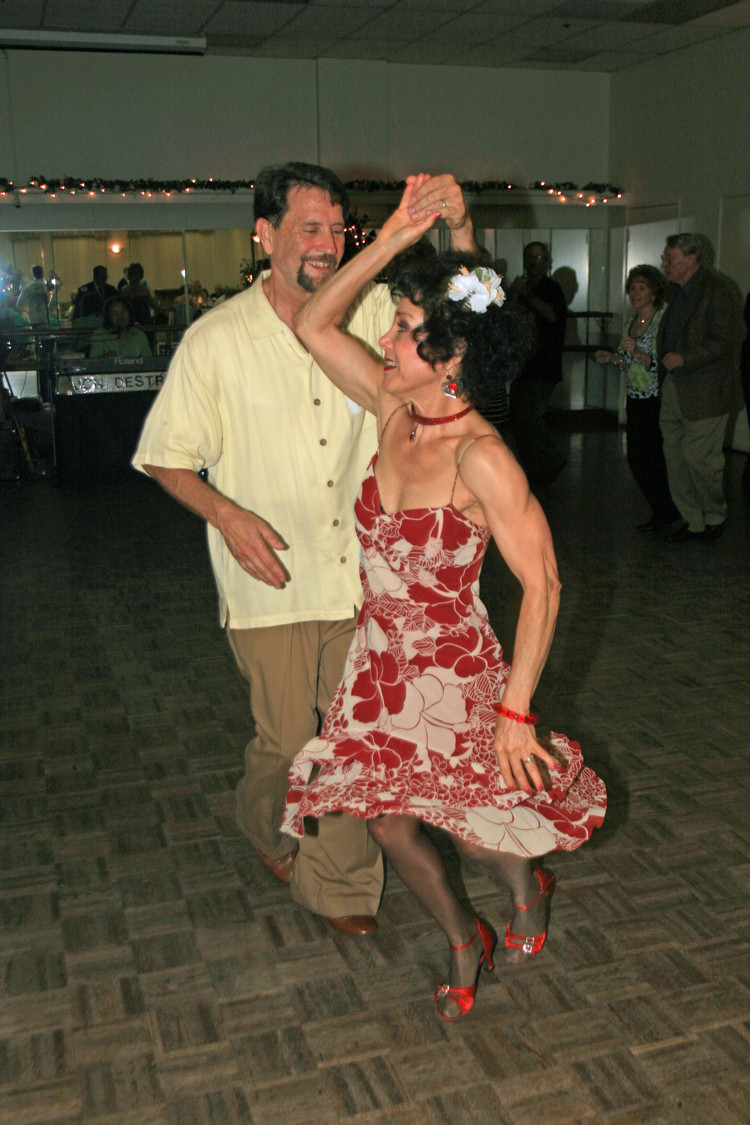 Notice... She is NOW wearing green!