Allow The Cavorting To Begin! 1/18/2008
The dance was well attended with almost 50 couples and several new guests! Music was provided by "Break-Away". The dance activities began at 6:30 with delightful hors d'oeuvres and dinner started around 7:30. We danced until 10:30 when even the die-hards slowed down a bit.
Everyone Enjoyed The Hors D'oeuvres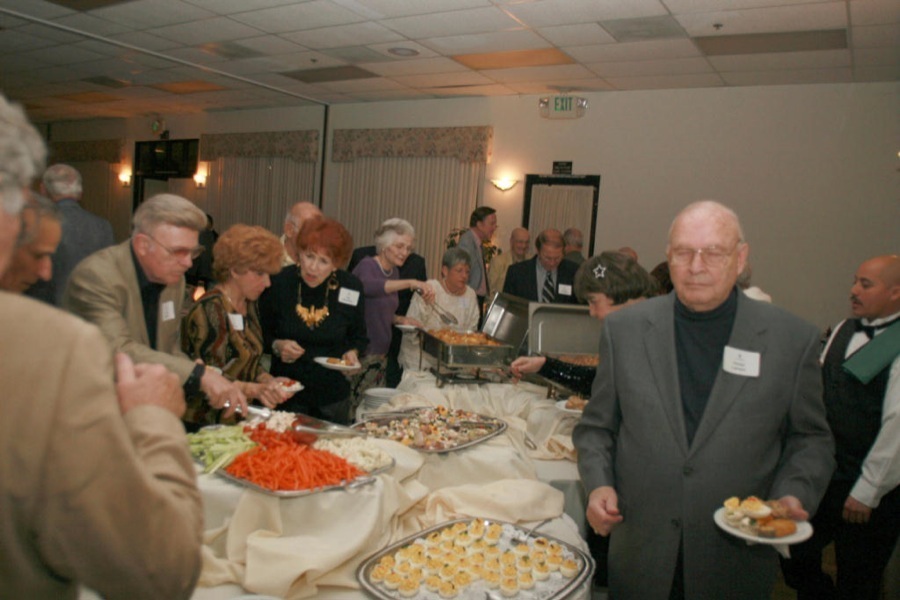 Pre-dance snacks needed to get into the mood to dance!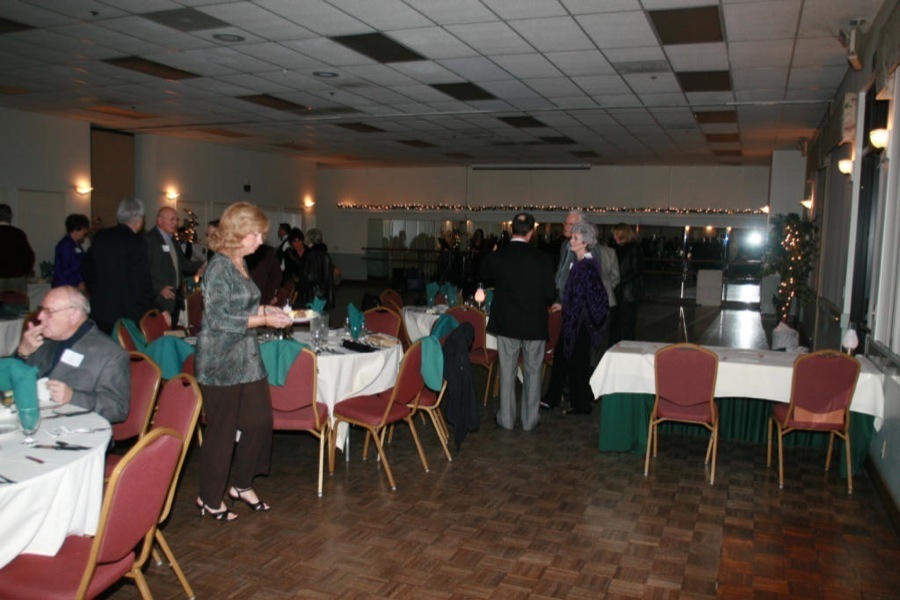 Only a few name tags remain at the table by 6:45!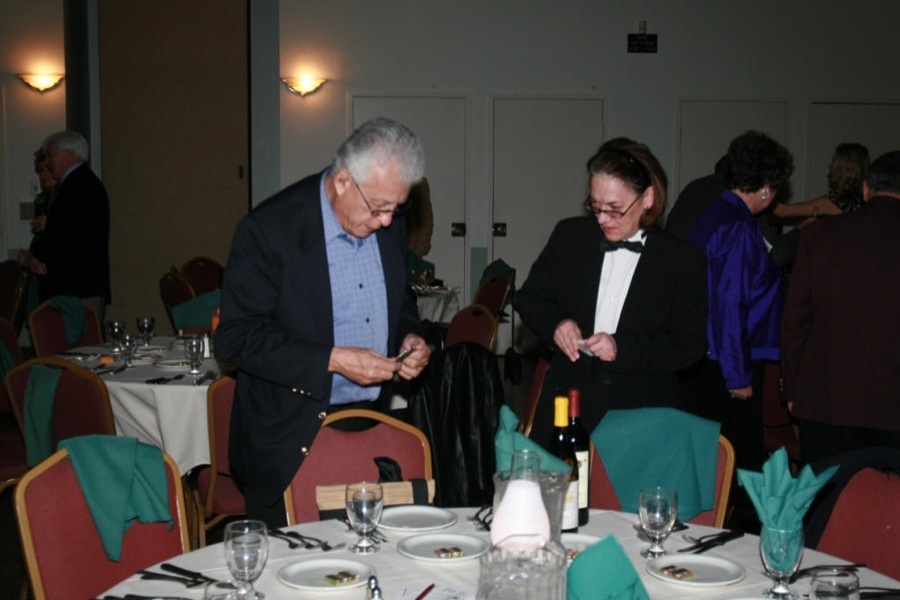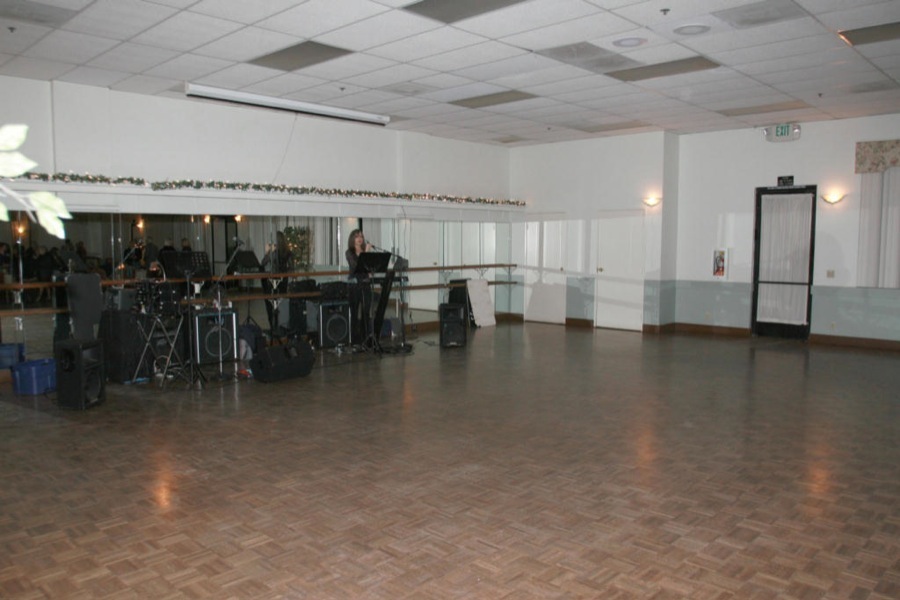 We had a large dance floor which was never really crowded!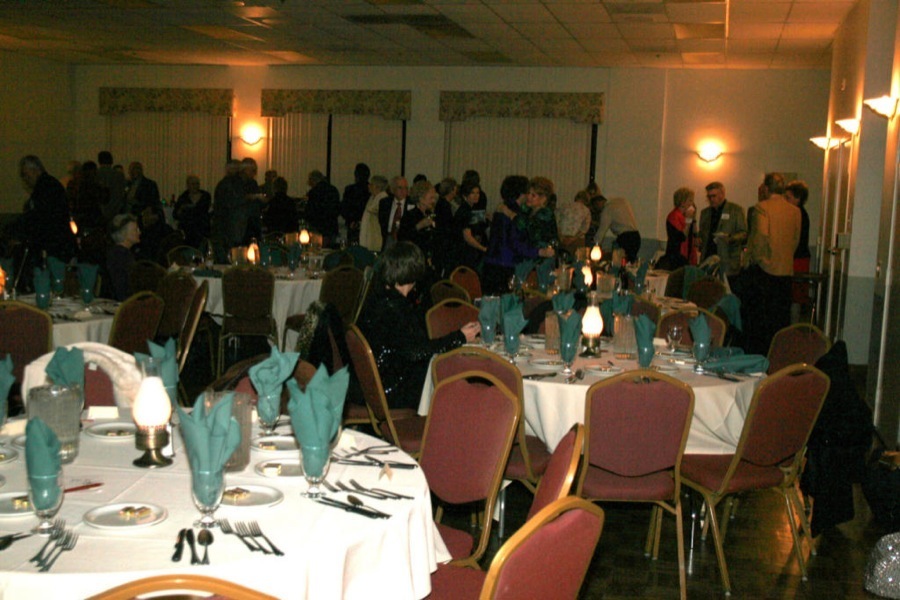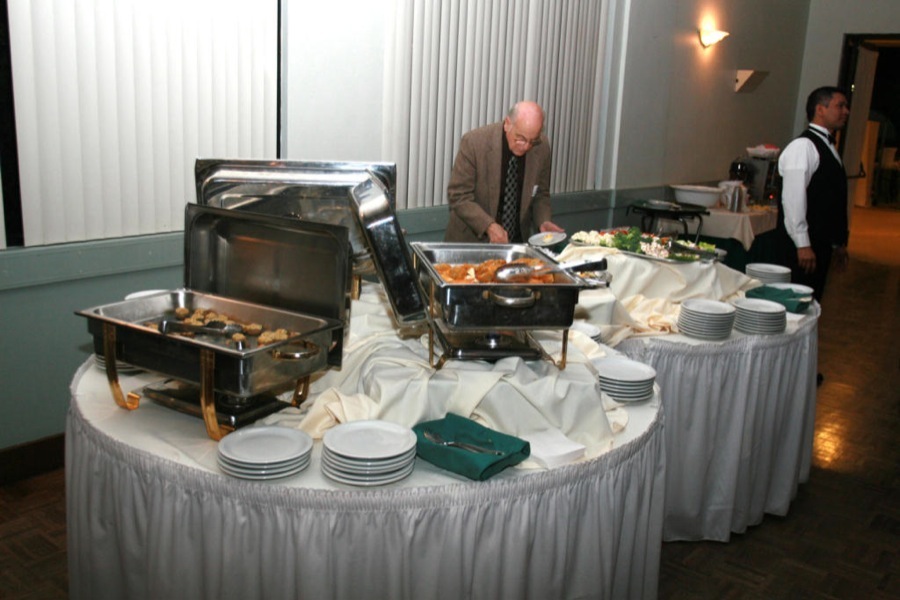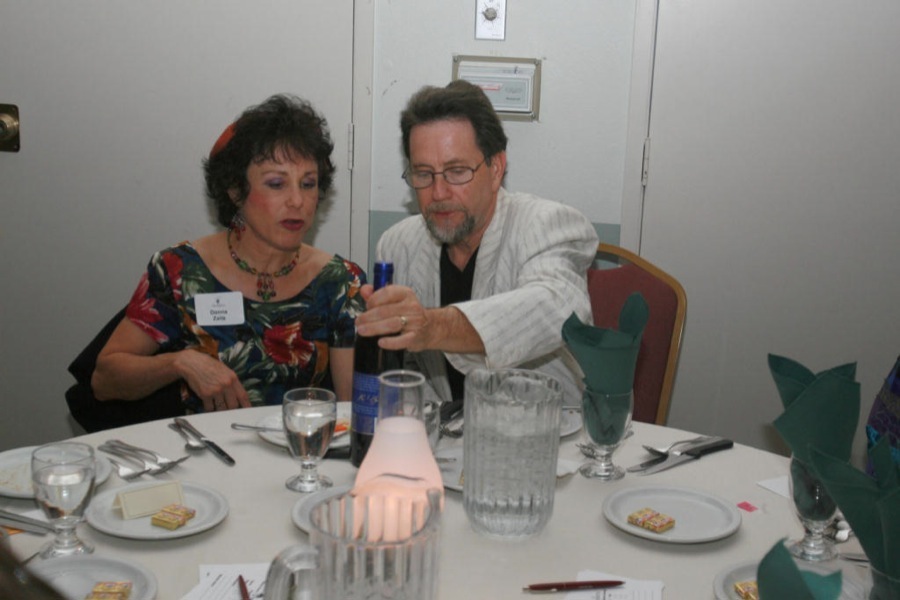 Sue returns after visiting and Donna inspects the wine!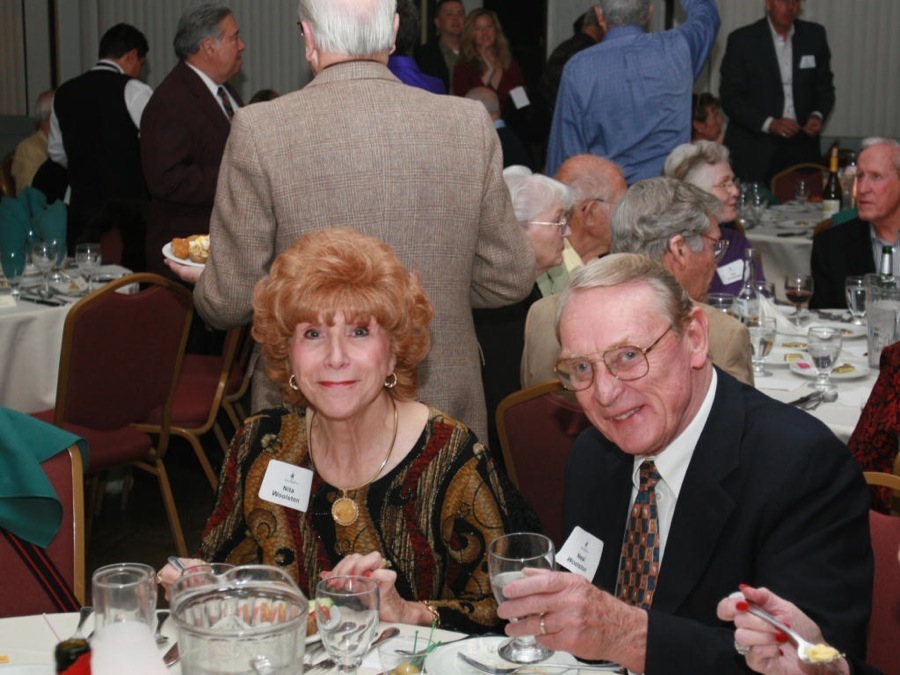 Break-Away Played A Wide Variety Of Dance Music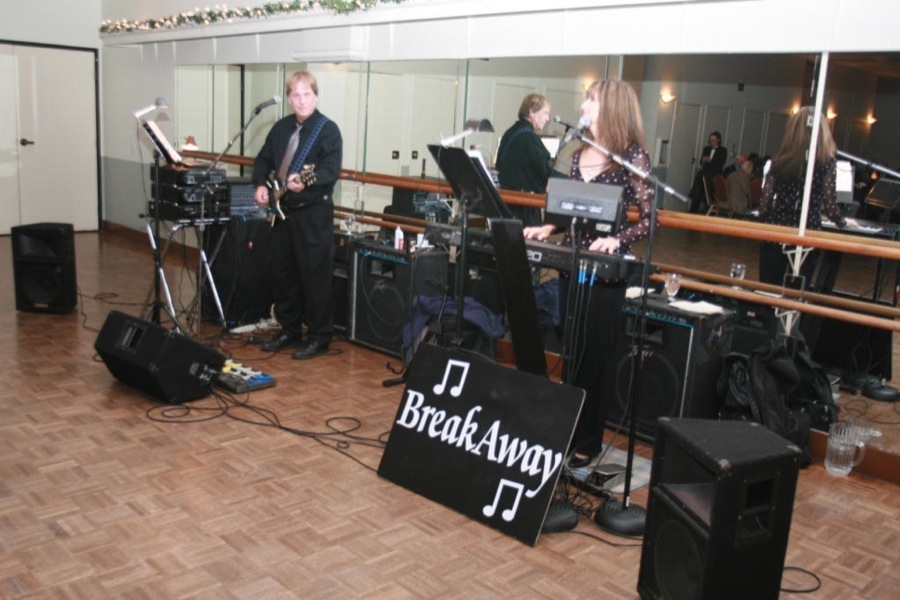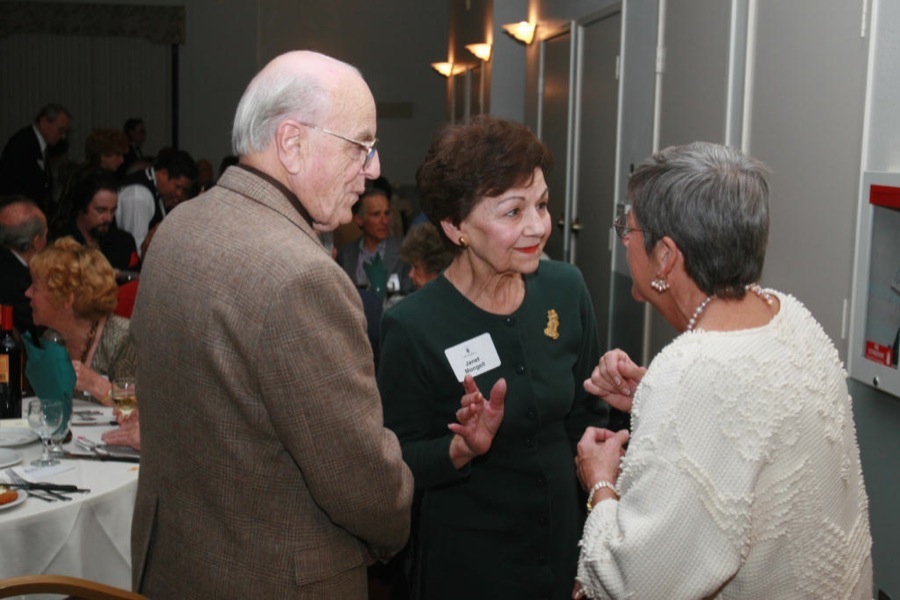 The Dancing Got Underway; The Joint Was Jumping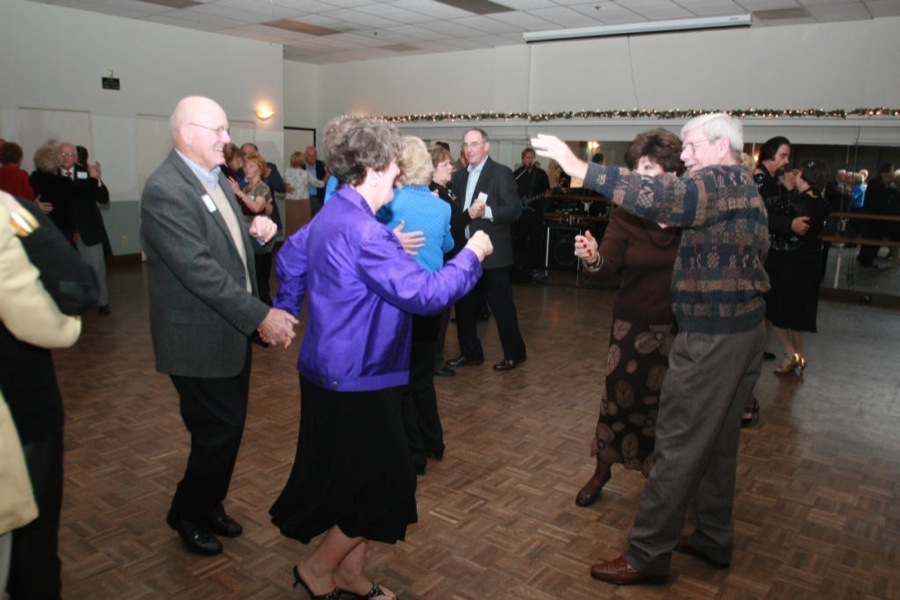 Dinner Slows Down The Dancing Somewhat!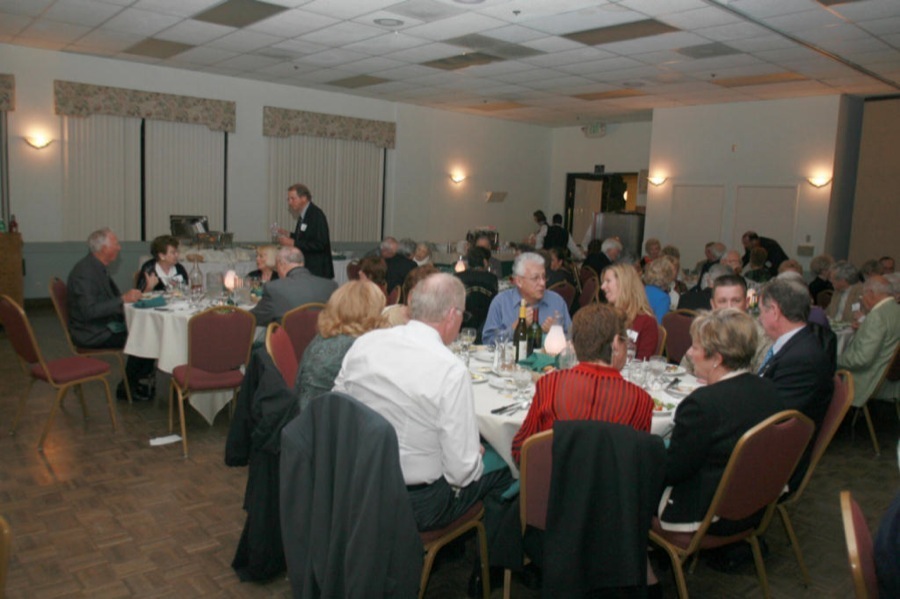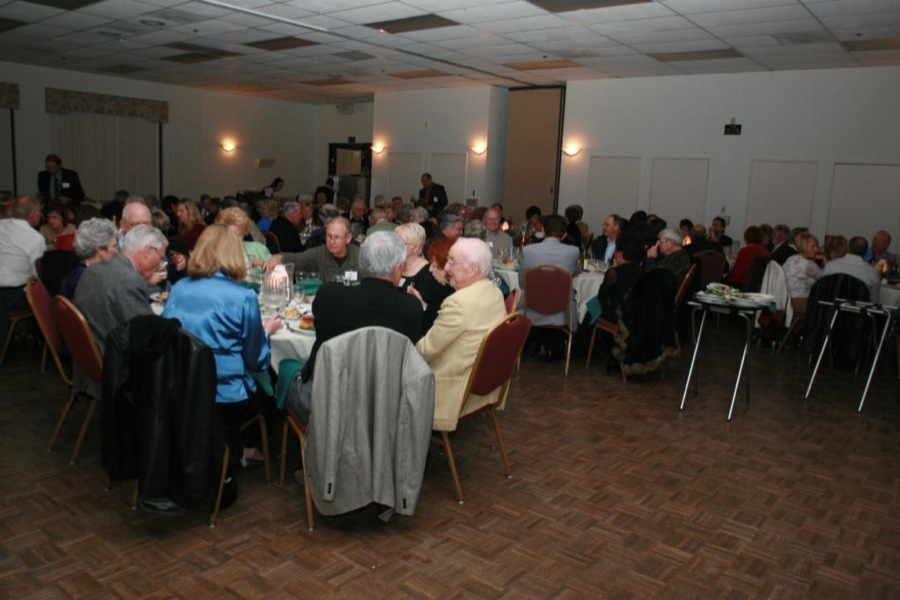 Dinner Done! Dancing Begins In Earnest
Dinner began with a Mediterranean Salad followed by a choice of prime rib with stuffed baked potatoes or a salmon fillet on a rice pilaf. Desert was Black Forest Cake.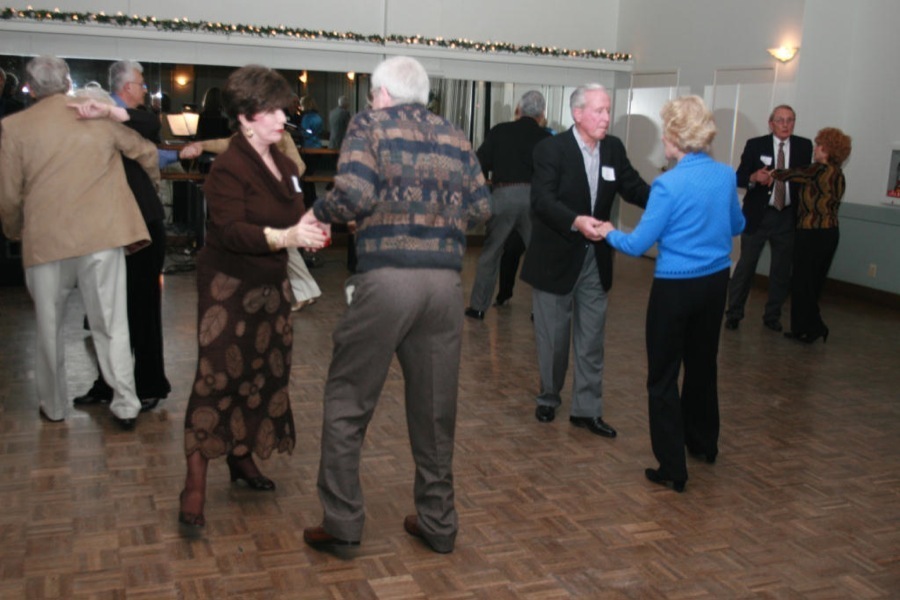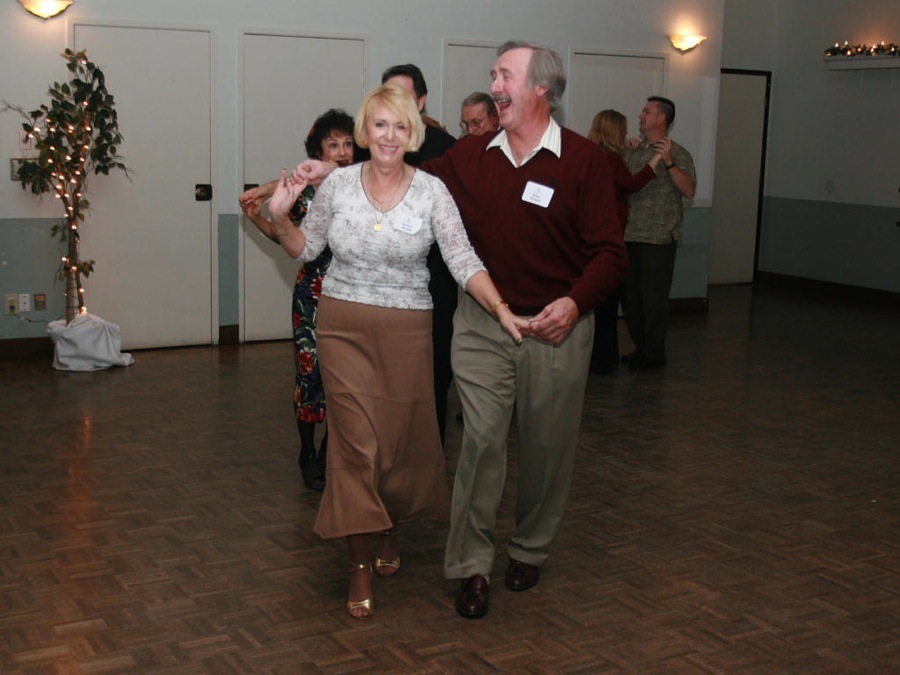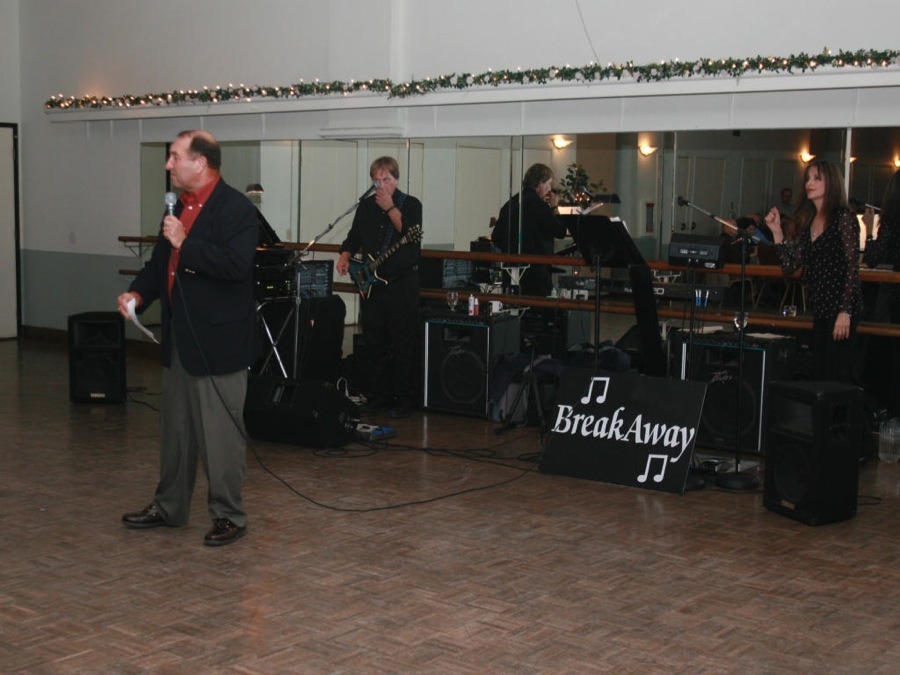 Our Guest Couples Were Introduced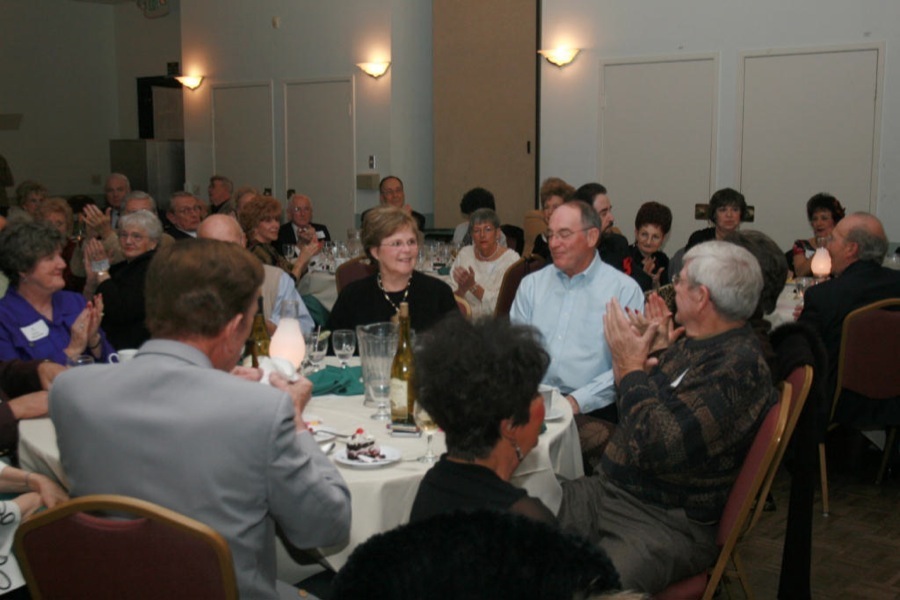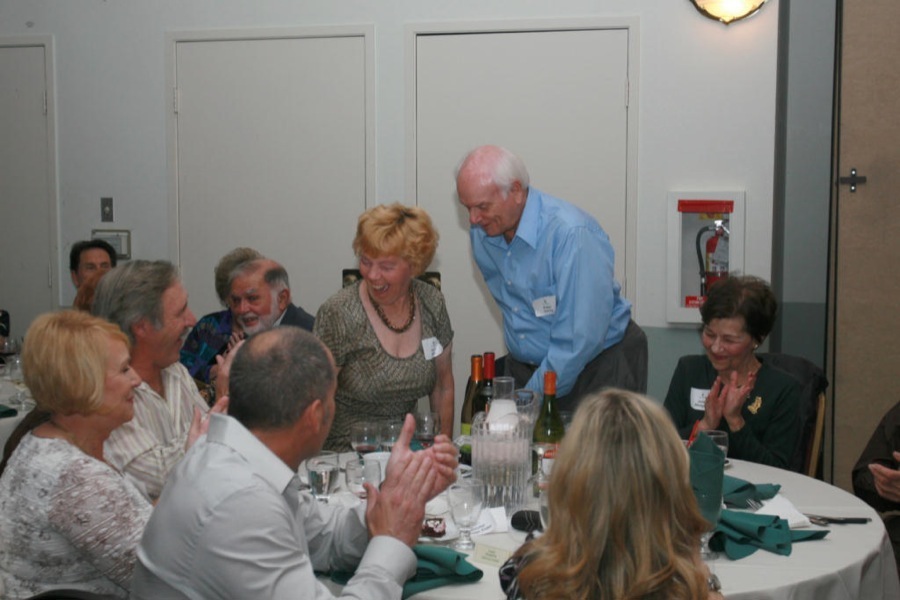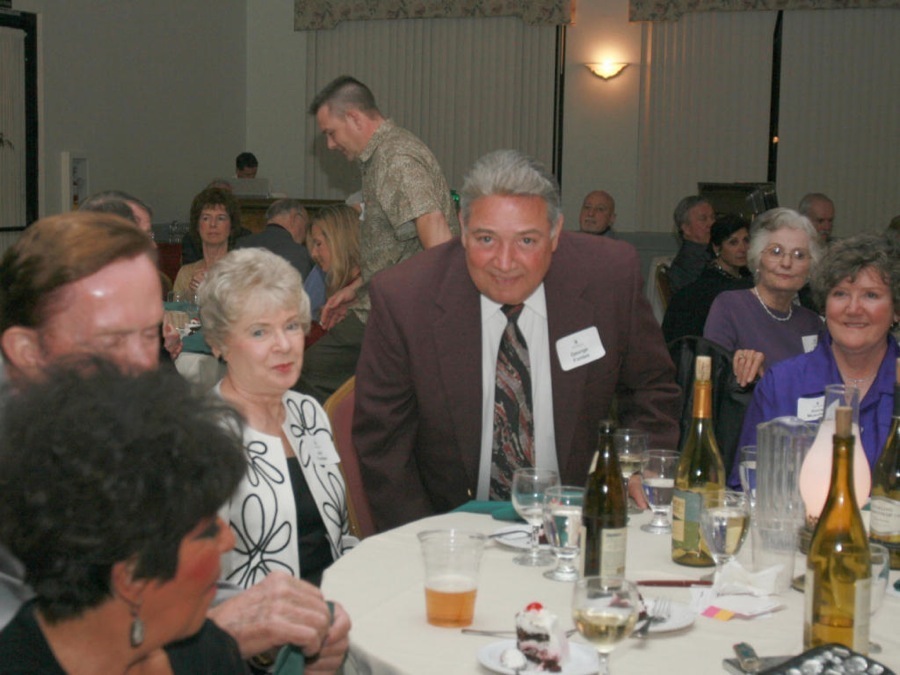 Time For Visiting!
The Dance floor Comes Alive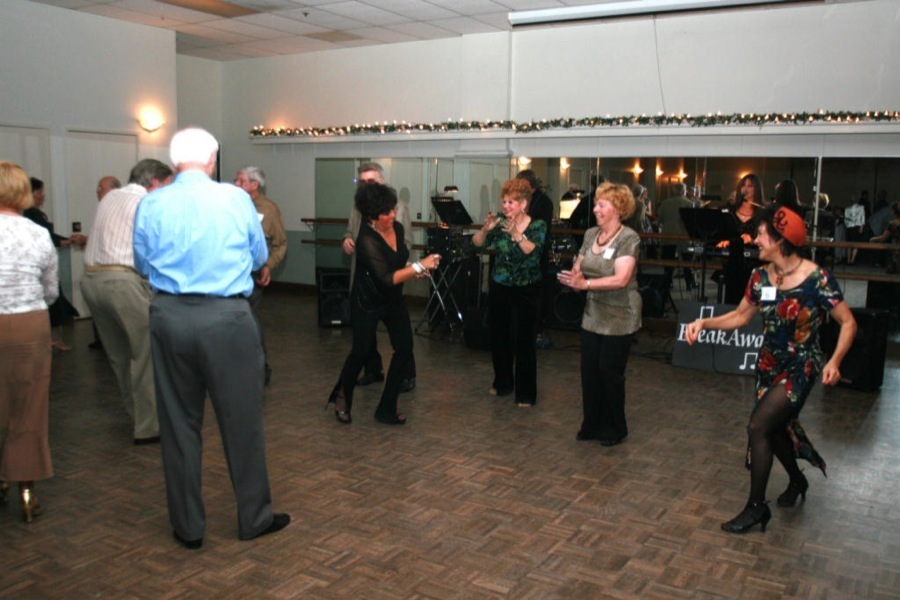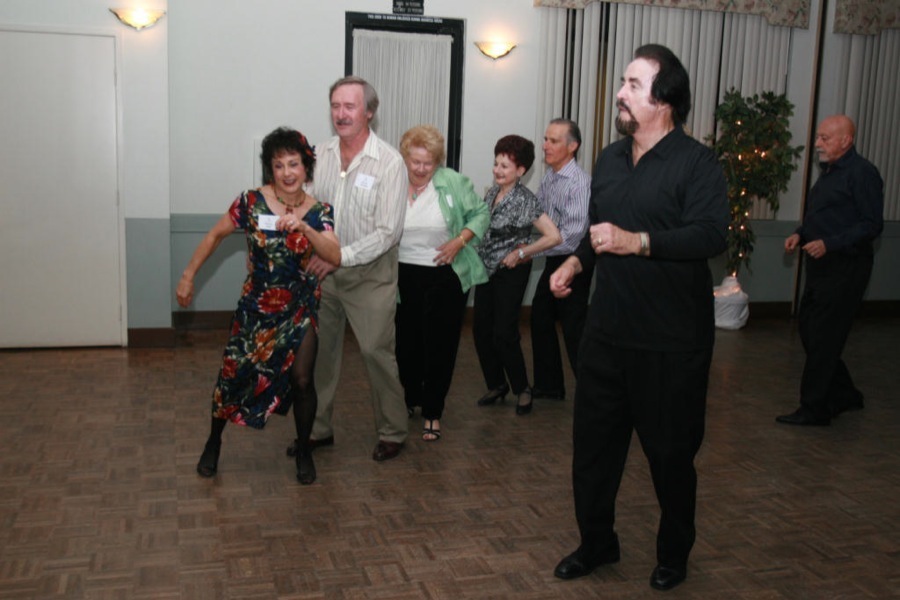 Did You Know? - The conga is a Latin American carnival march that became popular in the United States in the 1930s and 1950s. The dancers form a long, processing line. It has three shuffle steps on the beat, followed by a kick that is slightly ahead of the fourth beat.
The dance originated in the Latin-American carnivals tradition, where its simple rhythm and steps encouraged mass participation. In 1930s it was introduced to the American public by Desi Arnaz. The name refers to the Cuban conga drum which was used to beat out the rhythm. This was a name given to it in the United States rather than its original name.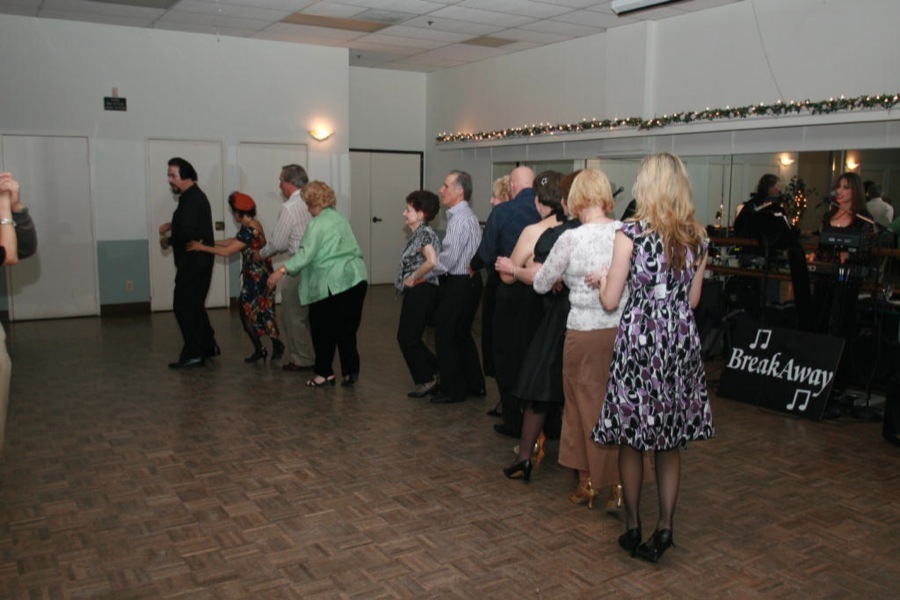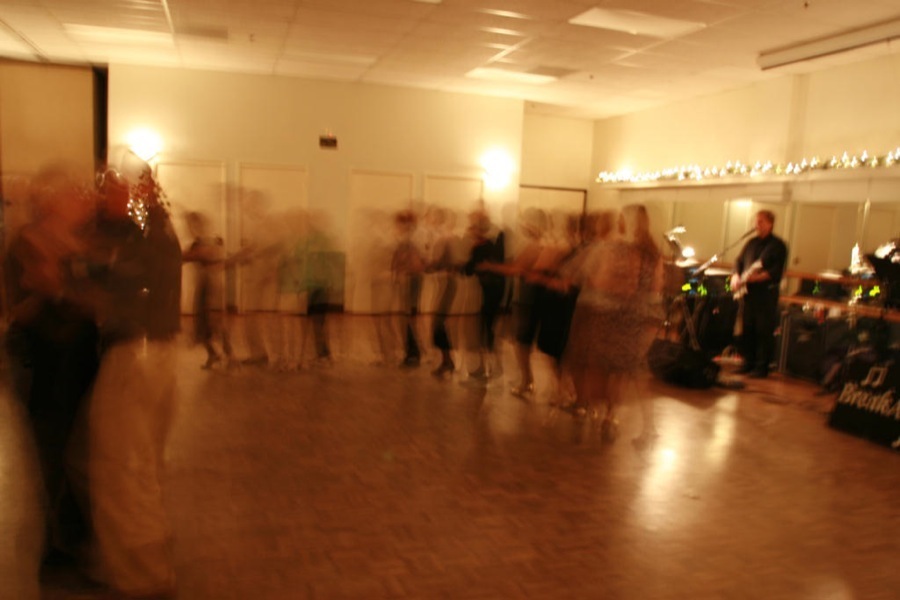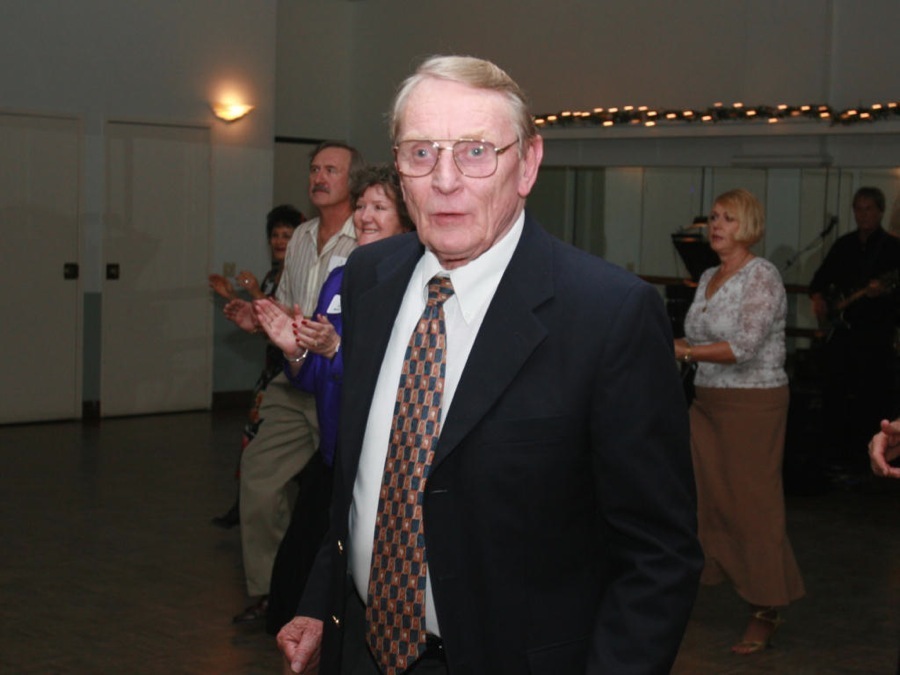 The Electric Slide Is Always Performed By The Diehards!

The Electric Slide is a four wall line dance.
Did you know? - An American dancer named Ric Silver created it and states that originally it was The Electric, created in 1976 by him for the re-opening of Vamps Disco in New York at 71st and Broadway. It was choreographed to the international hit song Electric Boogie by Marcia Griffiths written for her by Bunny Wailer who did not copyright the song until 1982. The song was originally released in 1976 and re-released in 1989, when it became a dance craze.