Page Three - Pre-Carving Dining At The Himalayan Grill
As tradition dictates, we are off to the world famous Himalayan Grill where they guarantee taste buds will die by the thousands!
Today we had the Lind's, the Duda's, and the Adams in addition to Mary and Paul!
We are sadly missing Sue and Mitch who enjoyed this activity every year since we started in 1992.

Michele is ready to tear into something, anything!

Miss Lilly has Daddy order for her to make sure all will be well!

Paul made the fatal mistake of ordering Chili Chicken Tika which is general hot hot hot. Well, today it was served on an iron skillet and the steam/fumes about gassed everybody.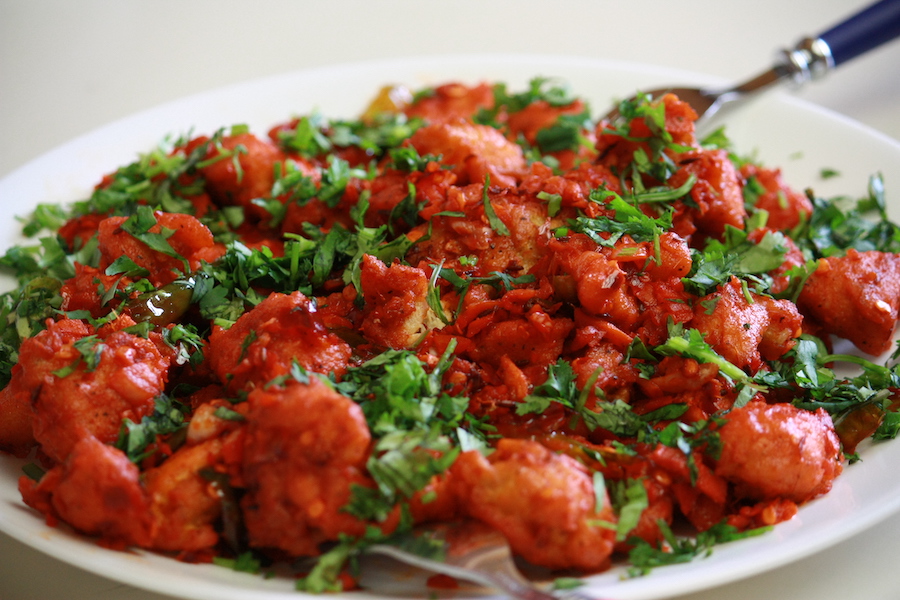 Come on guys, it is NOT that not... Sort of!


Apparently COVID seems mild compared to Paul's entree!

We surmised these were NOT happy tears!
Franklyn made the fatal mistake of sitting next to Paul so he got a good gassing.

Do not worry, your eyesight will return within fifteen minutes

In all is fuming glory!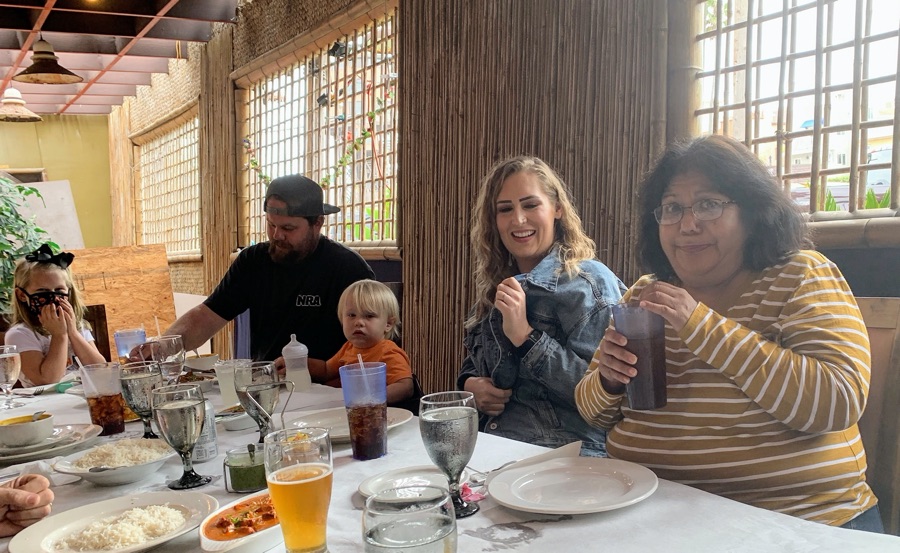 Lilly, Zack, Remy, Rebecca, and Keta consider voting Paul off the island!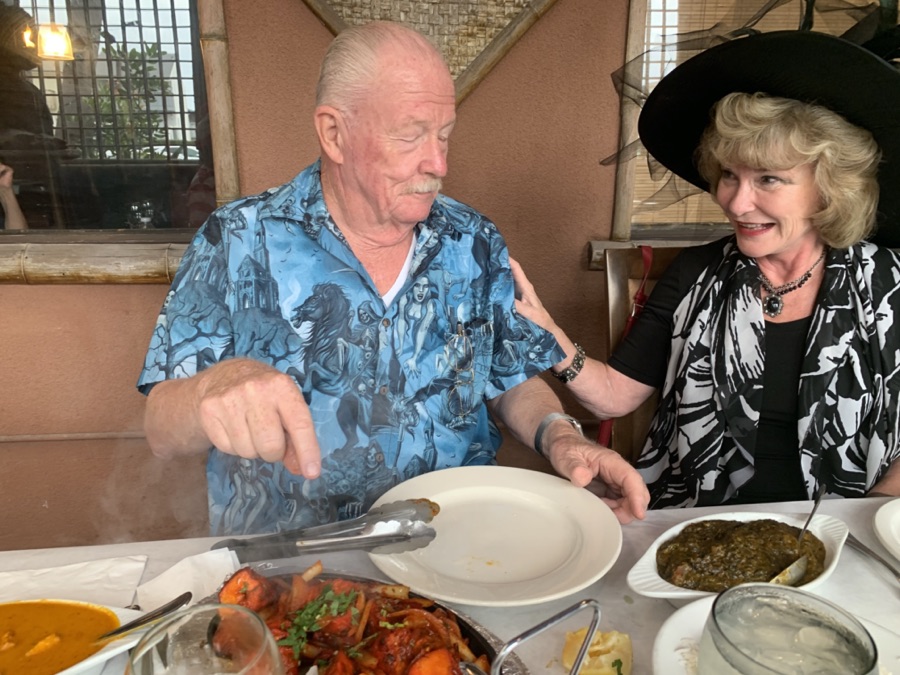 Mary asks if I am REALLY going to eat that dish as I reach for the asbestos dining instruments!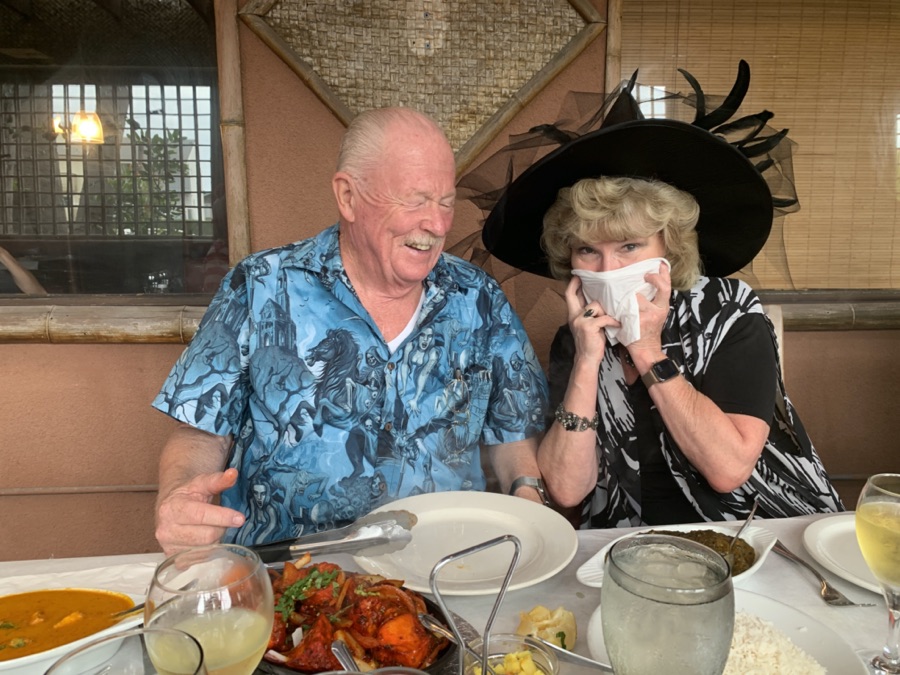 "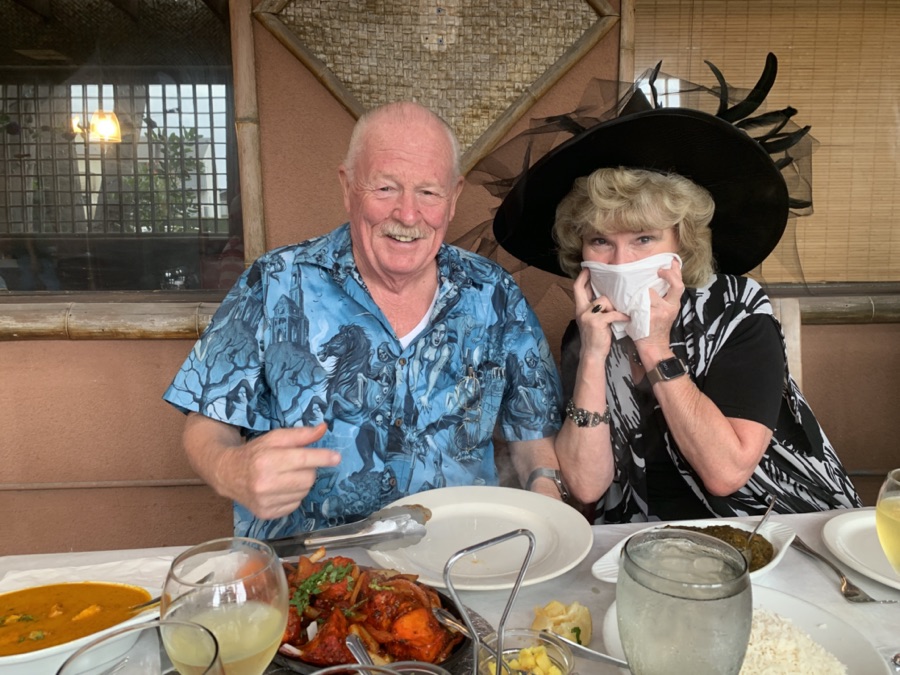 "Please, spare me my nose!"

Did her lips touch Paul's?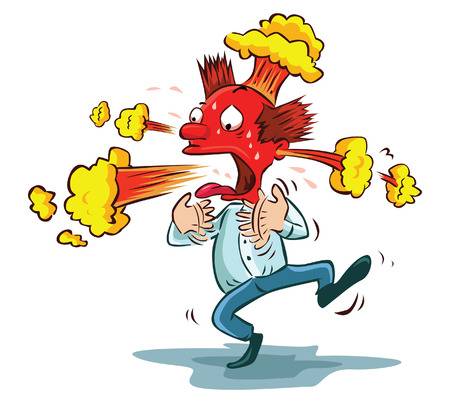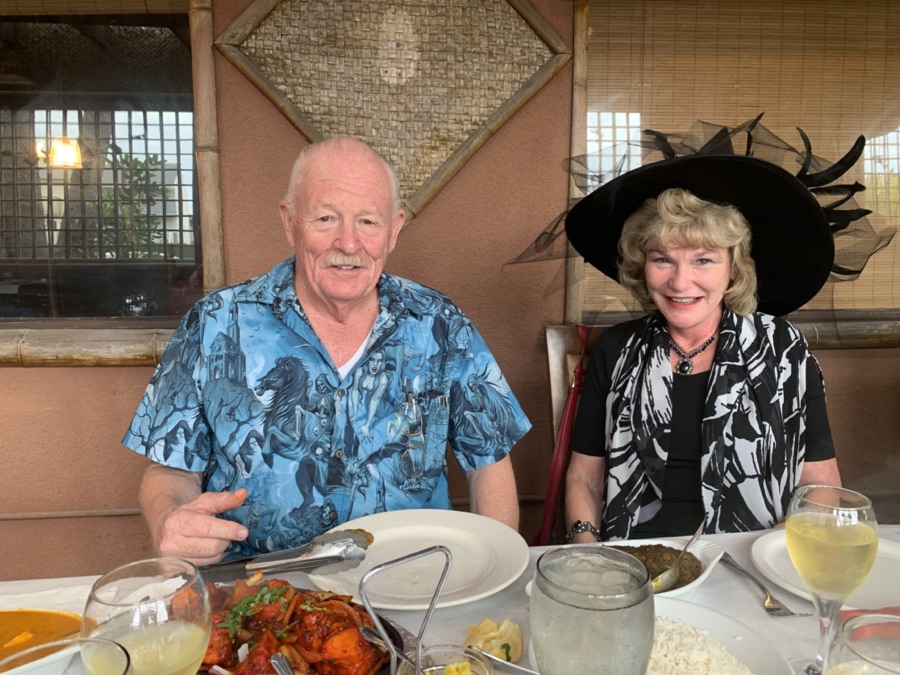 "OK, the fumes have finally cleared, it is safe to remove your mask!
Mary went for the Salmon which was spice level -2. That was a safe bet and saved her tongue and innards!

The salmon looked beautiful but Mary still snuck up on it!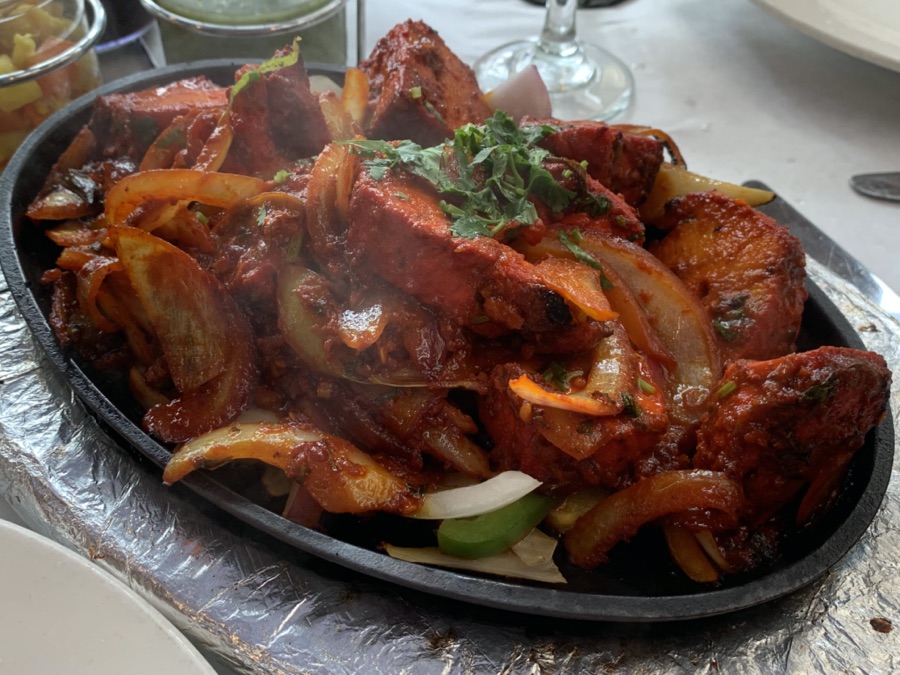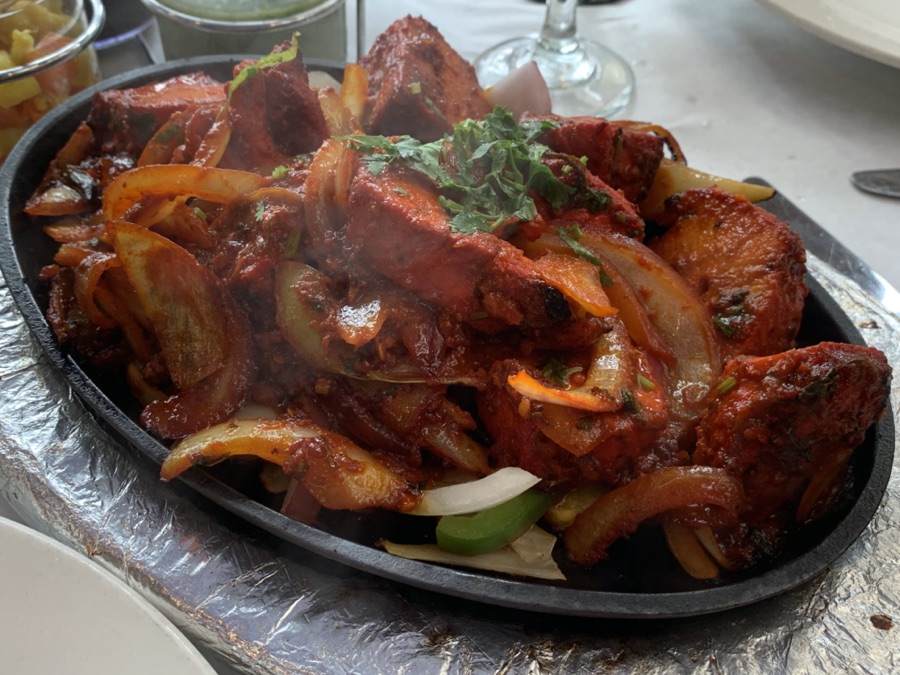 A closer look at the culprit... cooked in hot spices and loaded with onions!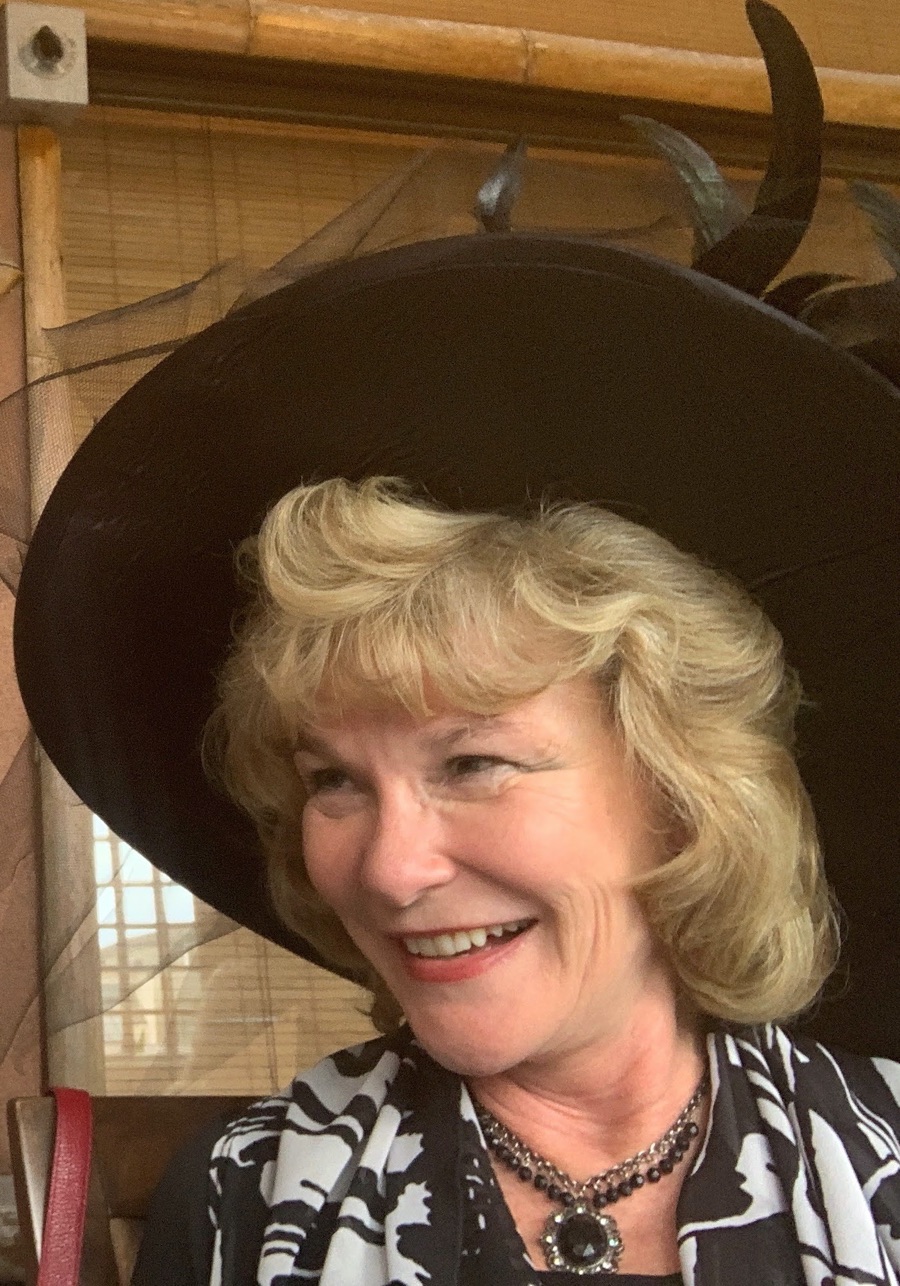 All is well, hair is not singed nor eyebrows burnt off... Lunch was successful!

Who needs taste-buds anyway?

p>