On Our Way To Avalon In Catalina Friday May 19th (Page Three)
We are on our way via the Catalina Express! First stop? The bar! Sounds like we drink a lot but alas, sasparilla is a main-stay! A glass of champahne and a good BM (Bloody Mary) is all we need to get our partying motors started!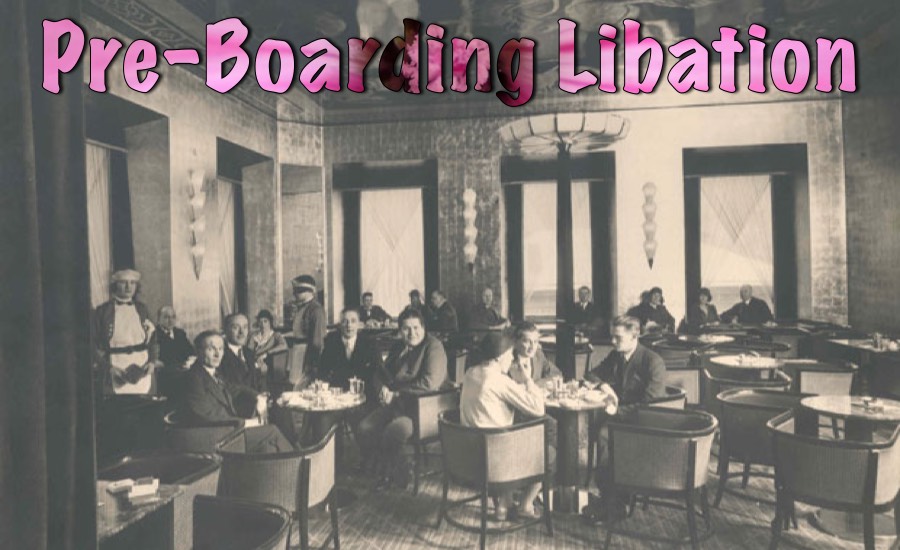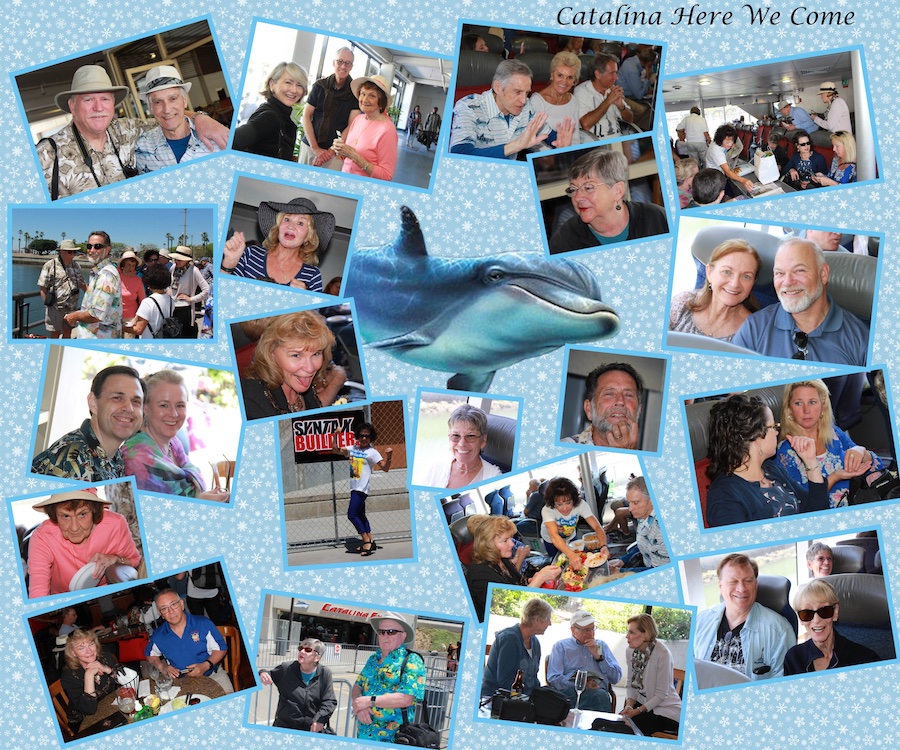 We are on our way--- Watch out Catalina!
Our group is always right on time! It's so nice to travel with responsible adults. It's about an hour ride and this time it was so very smooth! We departed at 12:15 PM and arrived at 1:16 PM. No dolphins however...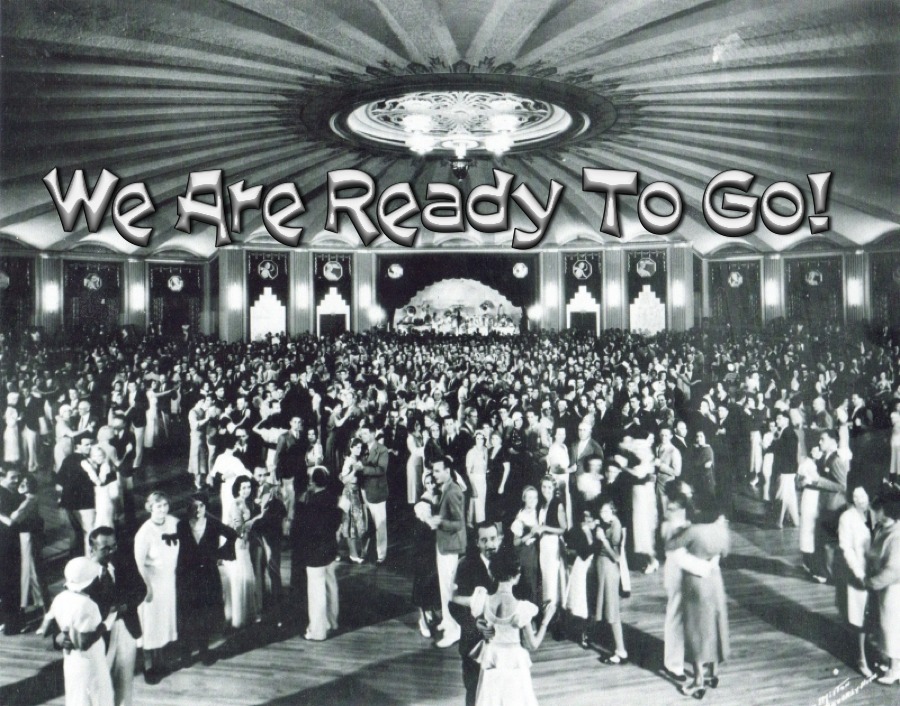 One wild weekend coming up!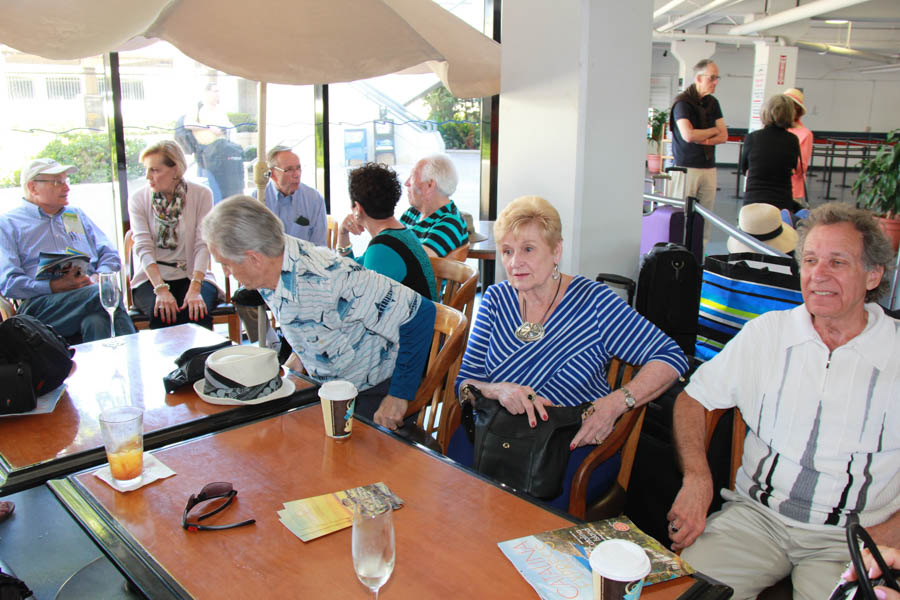 We gather and catch up on the latest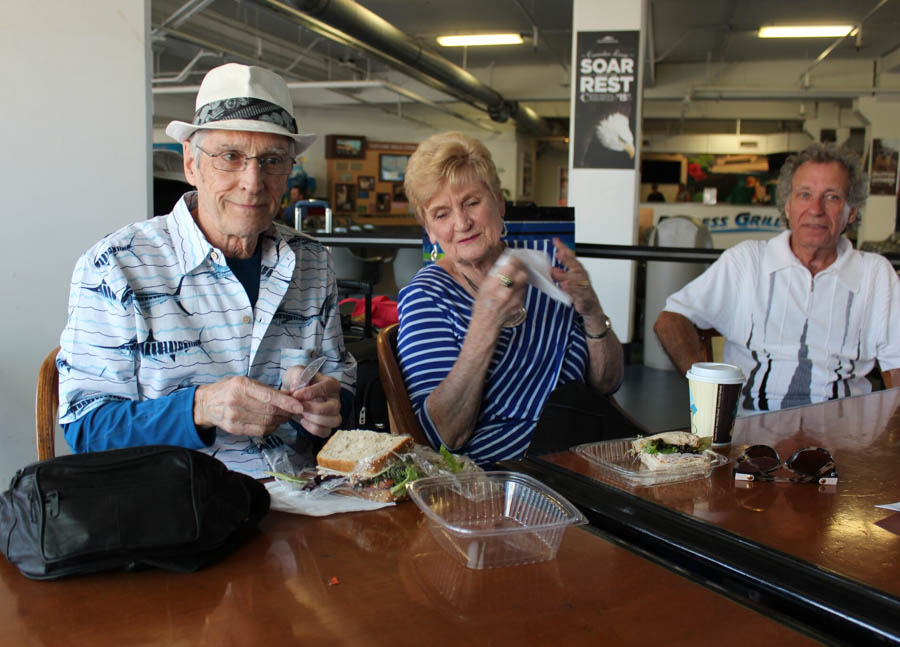 Must have food (Thank you Sam)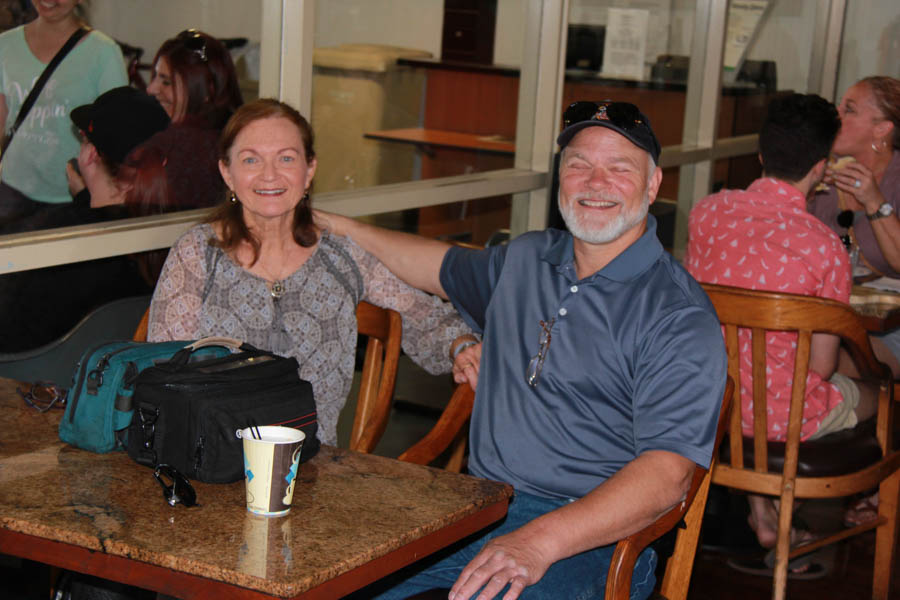 Newbies! Linda and John... What are they thinking right now?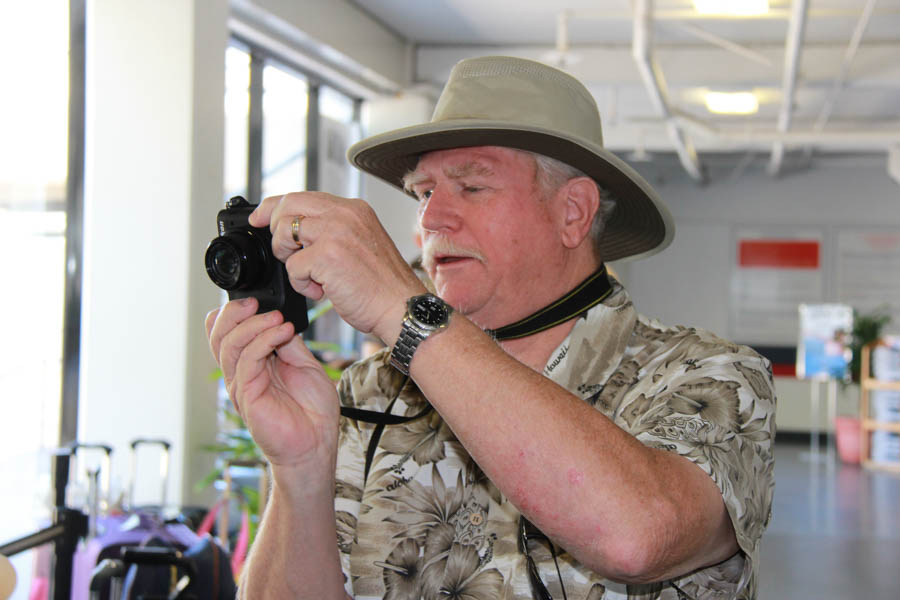 Gary helps us provide evidence of the trip!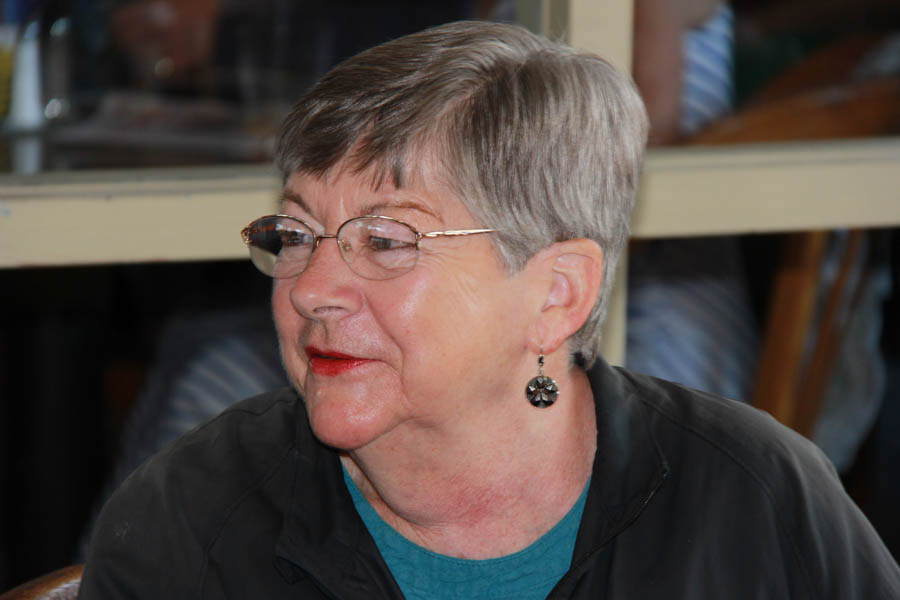 Sue is happy... Everybody is here and they have their tickets!

Friends makes the world go around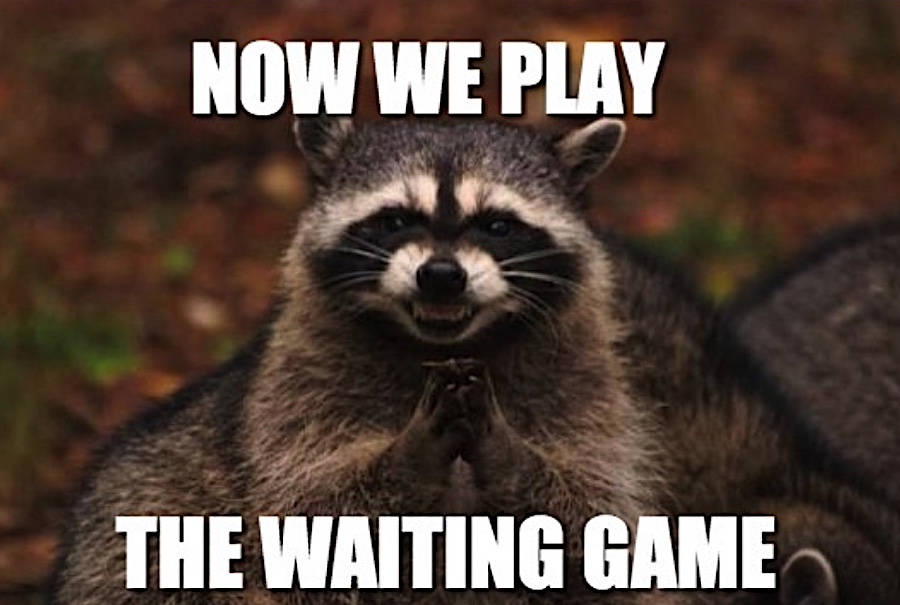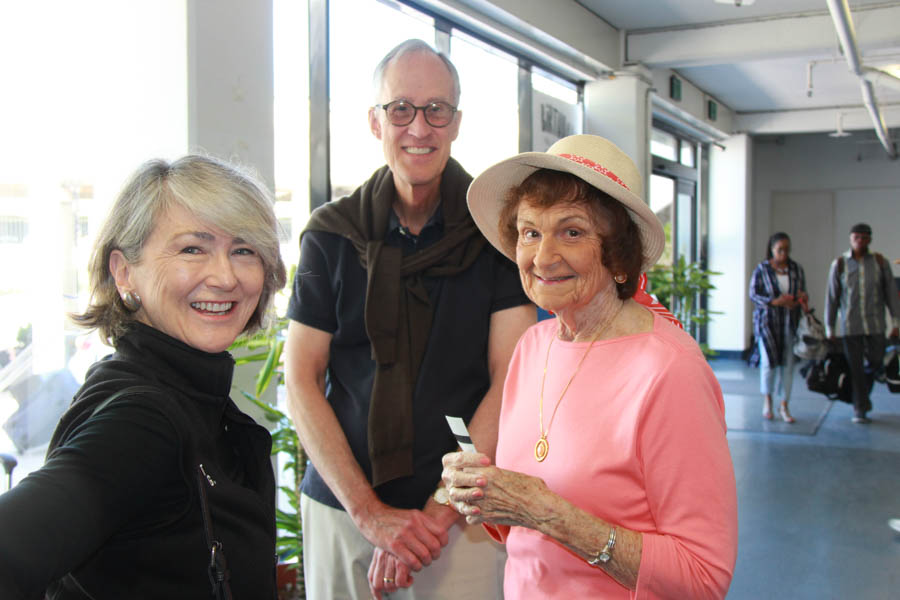 OK... Where be the boat??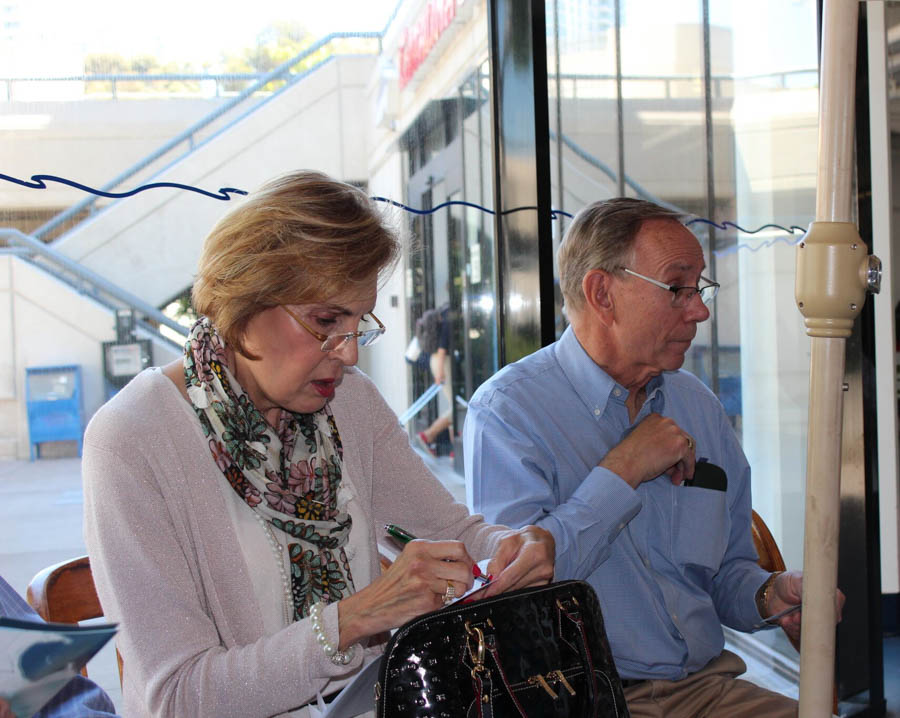 Note to self... "See a dolphin for granddaughter...
Take pictures" (Thank you Sam)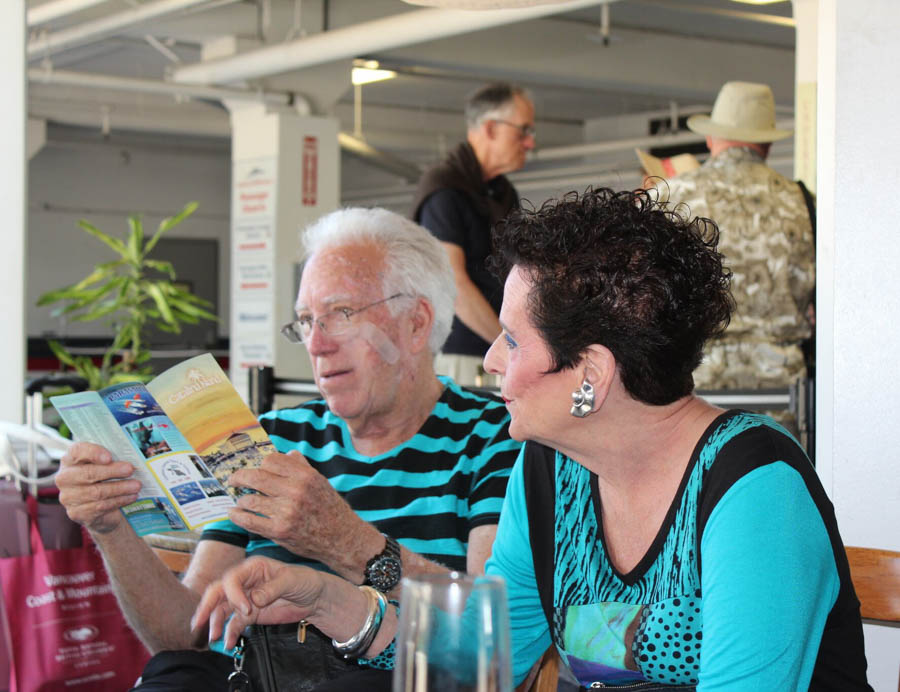 Love the matching colors (Thank you Sam)

Bill is already having a great time!

Awe!!!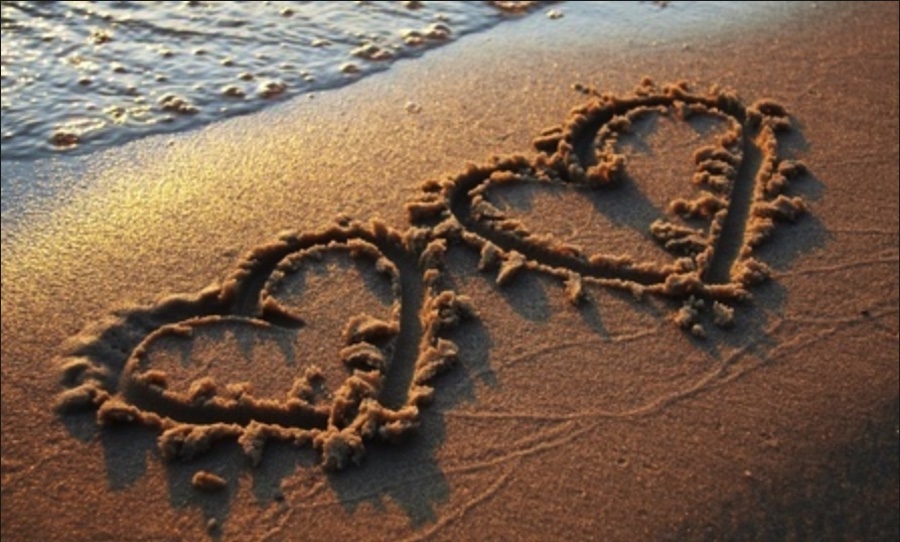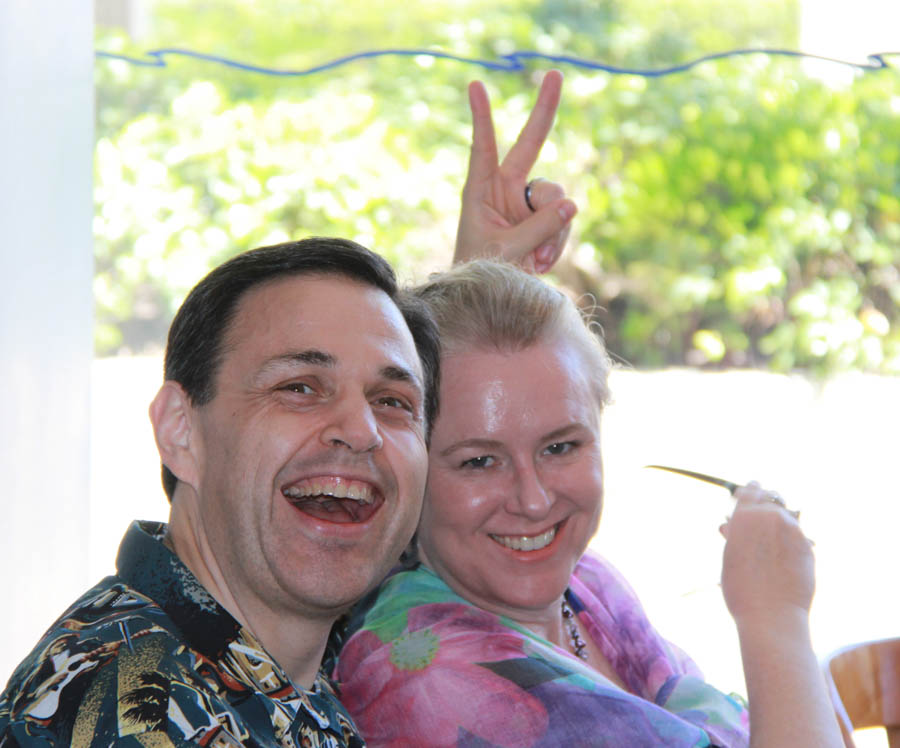 "Better reception now!"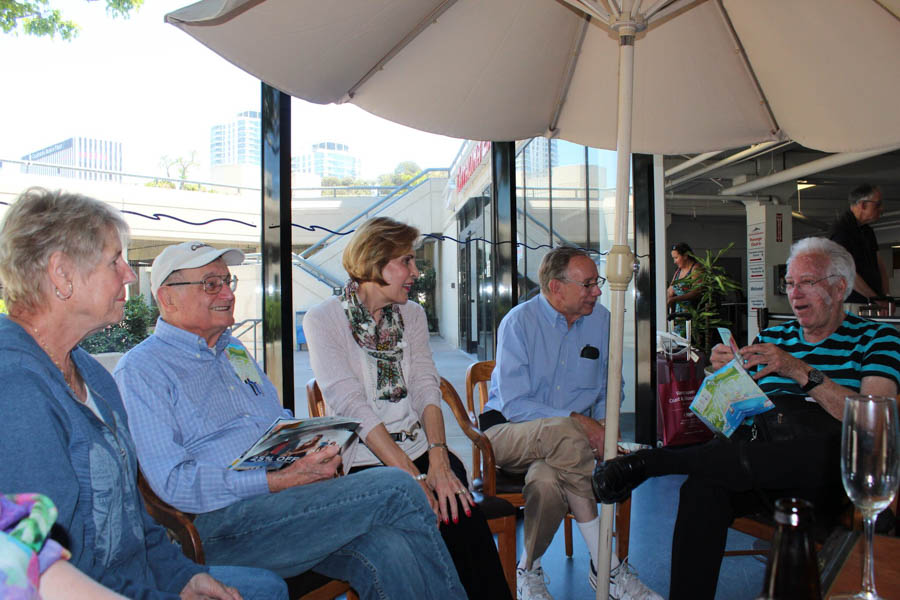 It's almost time to head for the dock (Thank you Sam)


Roll roll roll your bag... Gently down the path! (Thank you Sam)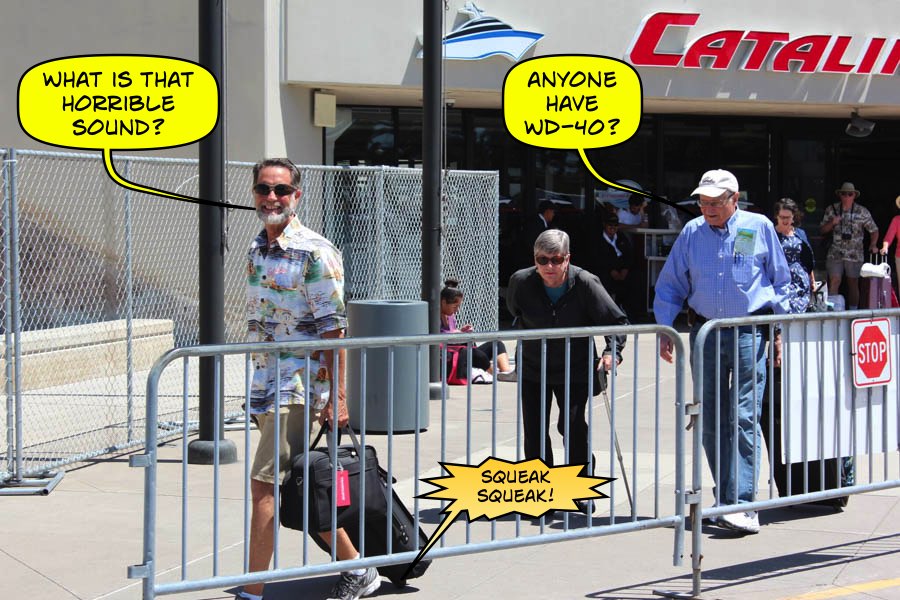 Here comes the gang (Thank you Sam)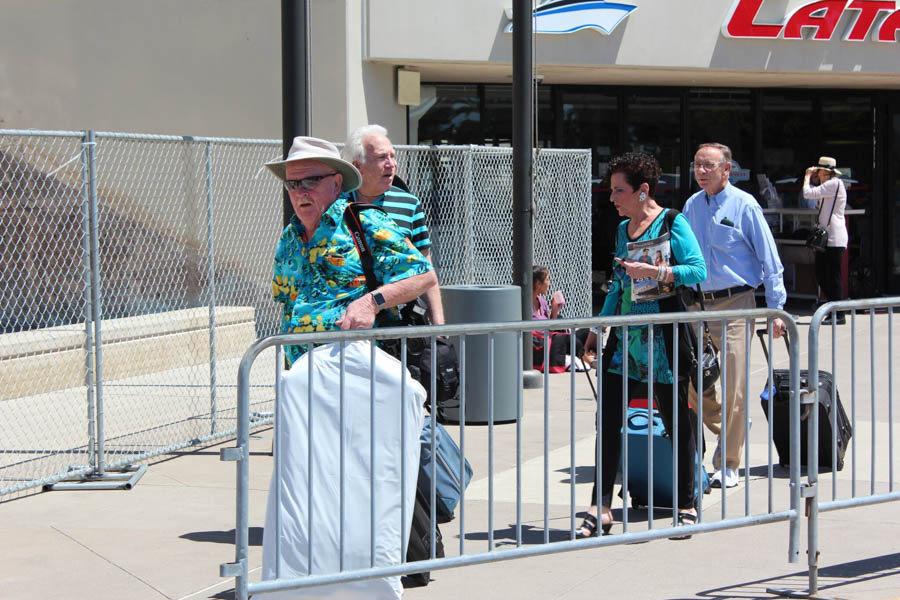 Who is the old guy in the fish shirt? (Thank you Sam)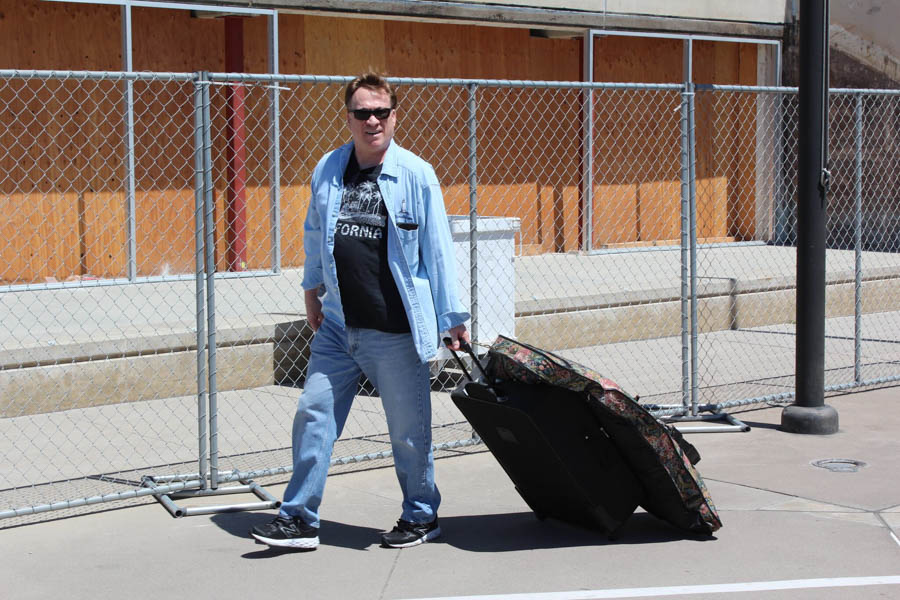 Mike! Where is Brigitte? (Thank you Sam)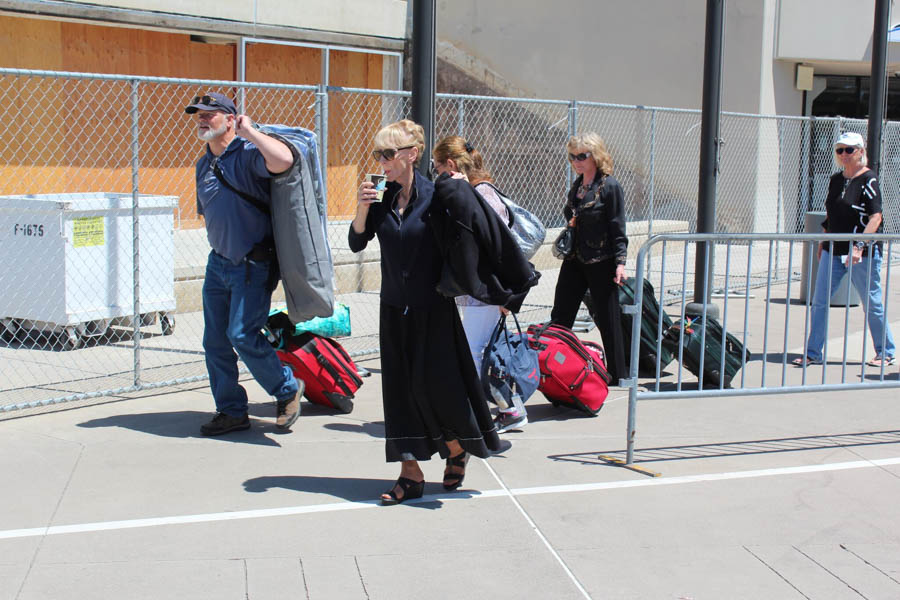 Here she comes (Thank you Sam)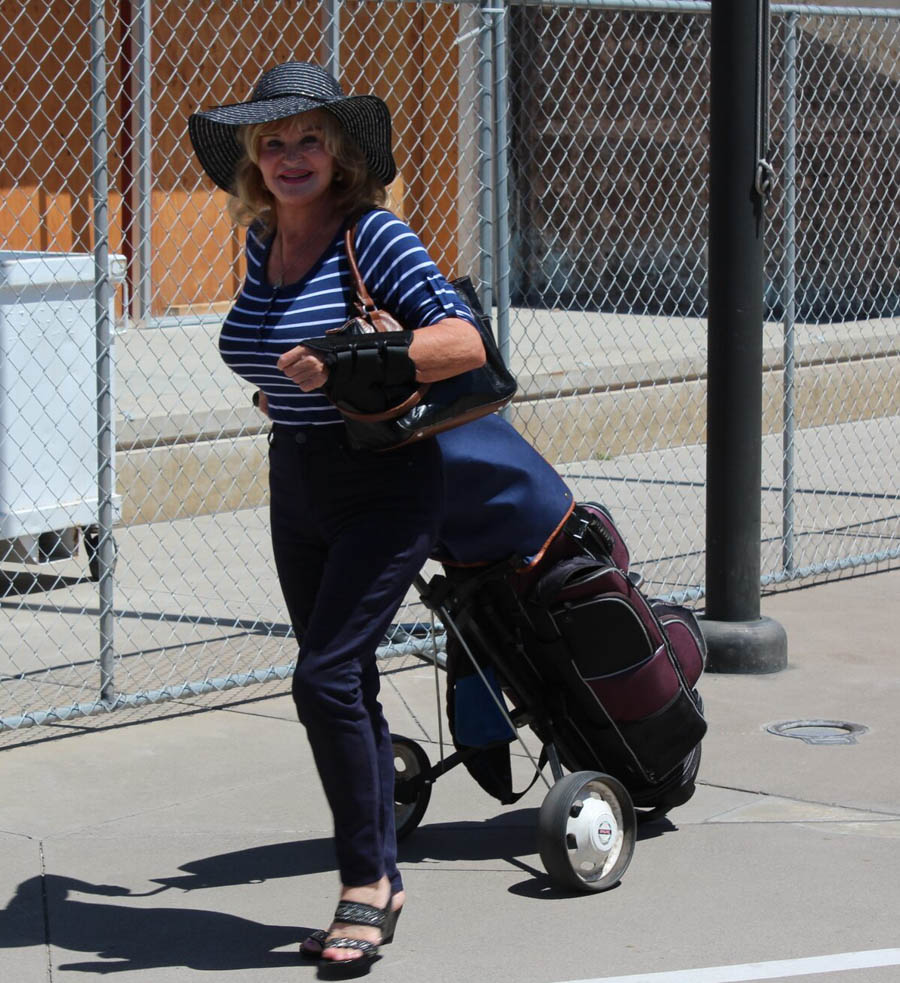 Wally is going to play golf! (Thank you Sam)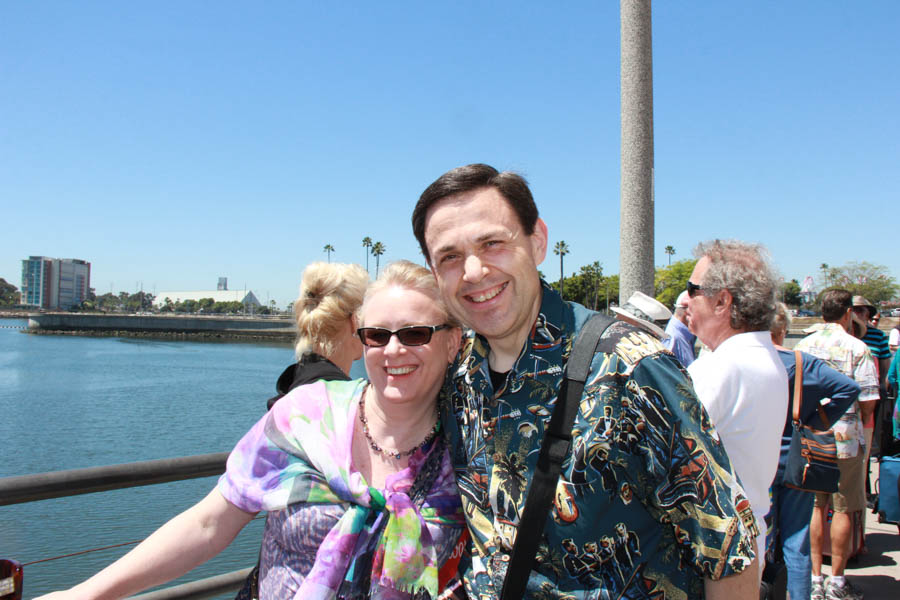 It's a beautiful day for sailing the bounding main!
NOTE: Sam promised NOT to sing!
Did You Know? - "Sailing, Sailing" is a song written in 1880 by Godfrey Marks, a pseudonym of British organist and composer James Frederick Swift (1847–1931). It is also known as "Sailing" or "Sailing, sailing, over the bounding main" (the first line of its chorus). The song's chorus is widely known and appears in many children's song books. The preceding verses are little known.

The words of the chorus are:
Sailing, sailing over the bounding main;
For many a stormy wind shall blow ere Jack comes home again!
Sailing, sailing over the bounding main;
For many a stormy wind shall blow ere Jack comes home again.
The complete lyrics and music are found in the Franklin Square Song Collection (1888), and The Academy Song-Book and The Abridged Academy Song Book.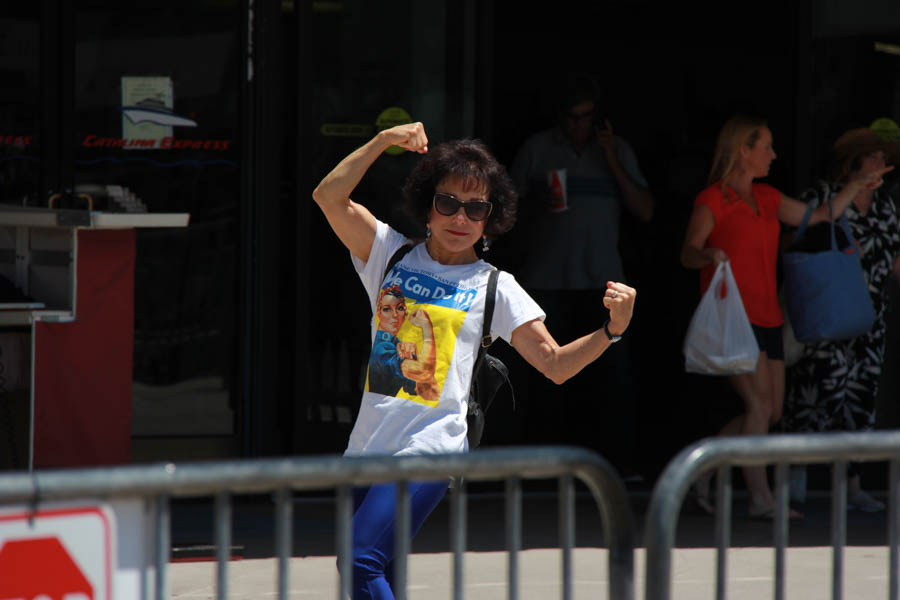 Oh oh... Here comes Donna the Riveter!

We must give Kathy "Dolphin Watching Lessons" ... She missed this one!
Did You Know?
Male dolphins are called bulls, females are called cows.
Mother dolphins produce milk that is very rich in fat, often up to 50%.
During echolocation, dolphins can emit up to 700 clicking sounds per second.
The land ancestor of the dolphin lived about 50 million years ago and looked similar to a wolf.
The largest dolphin is the orca, sometimes called the Killer Whale.
Dolphins once were hunted commercially for the small quantity of oil extracted from parts of the head used to lubricate watches.

Gary has his Tilly Hat and is ready for business!
Did You Know? - Tilley was founded in 1980 by Alex Tilley. As an avid sailor, Tilley sought to make a "classy, durable hat", suitable for a sailboat he saw moored (and would later purchase) in Toronto. Over the course of three months, Tilley developed the hat that would become their signature product.
Tilley expanded the product line to shorts and pants designed for sailing, but soon found that many of the Tilley products were being used for travel.
Tilley then expanded into "lightweight, easy to pack, practical travel clothing".

"I missed my first dolphin sighting of the day.... darn!"
Chick here if you also missed it... Upper left hand corner

Dressed in nautical outfits... We are ready!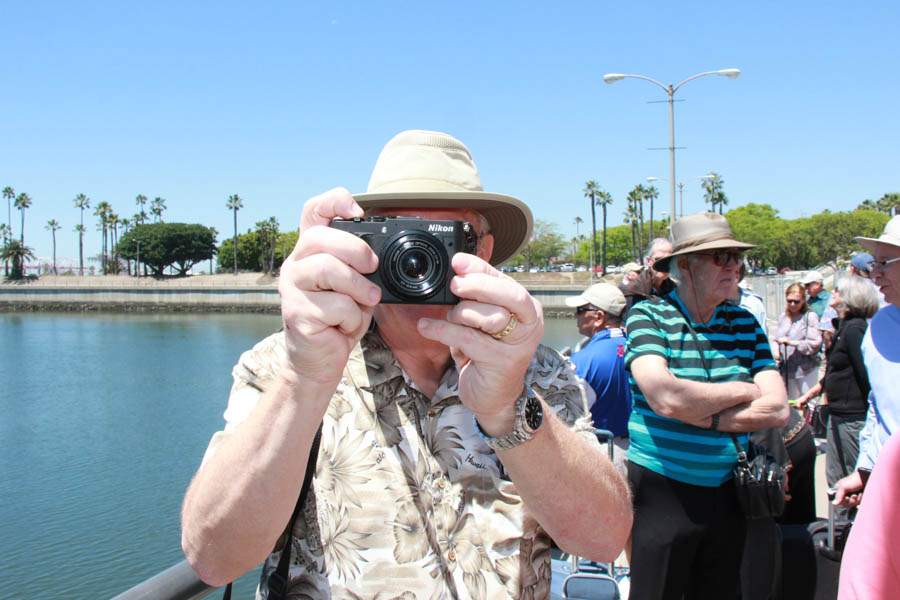 Battle of the dueling cameras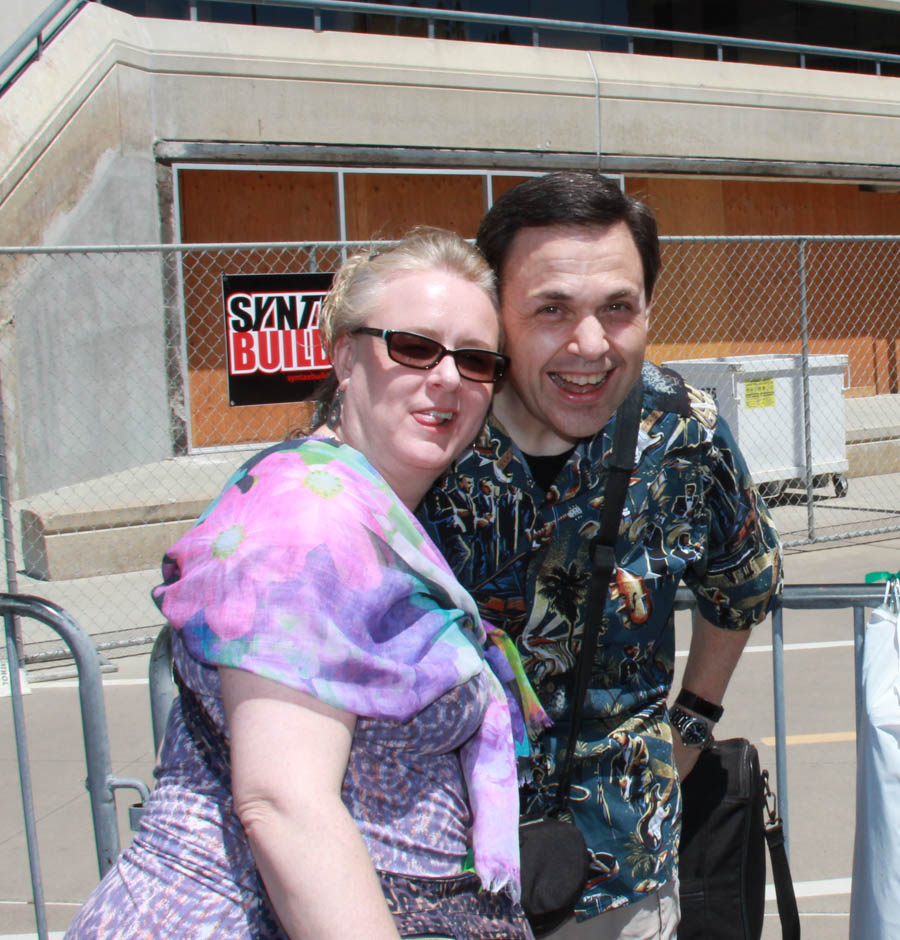 Just cute!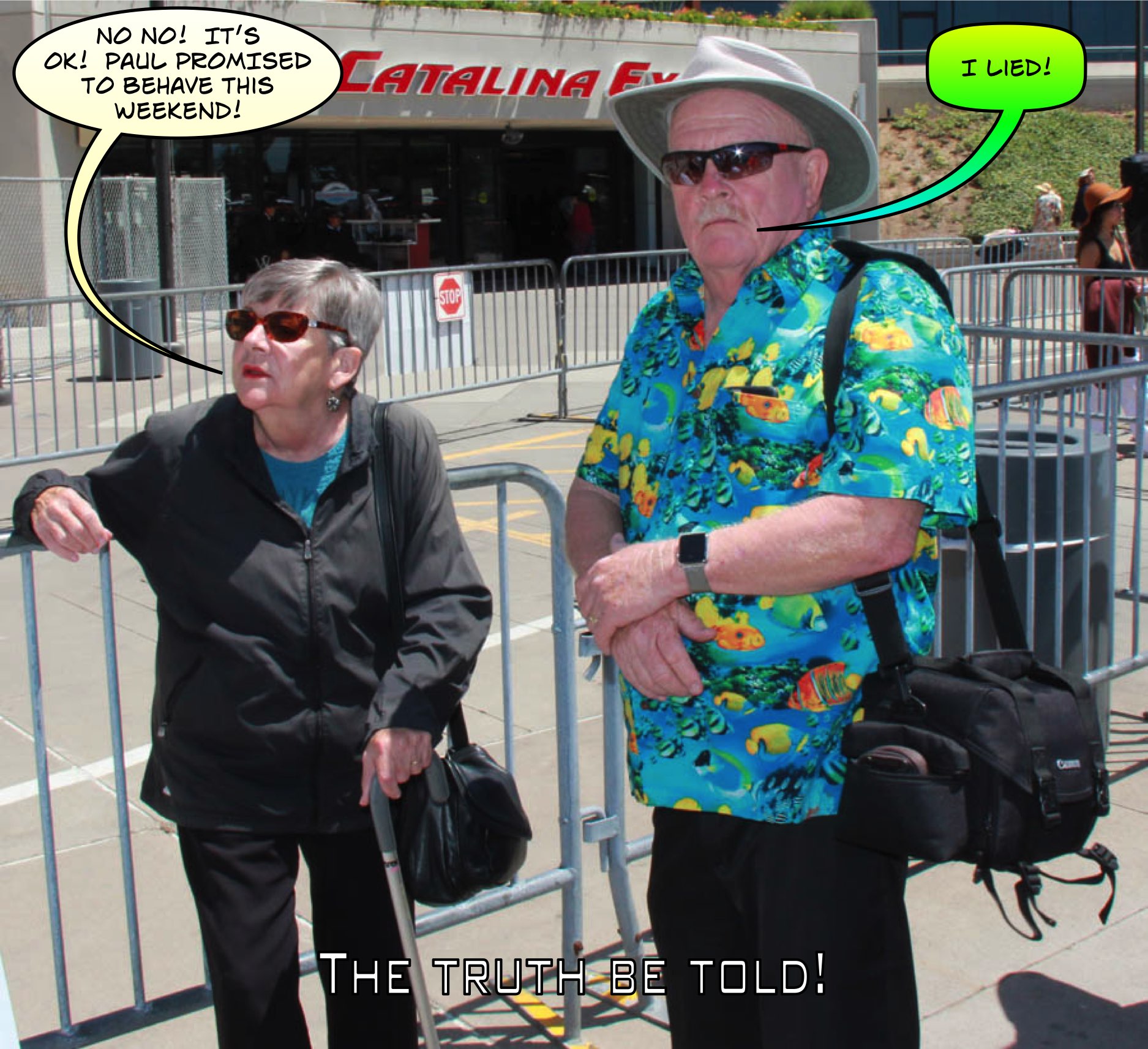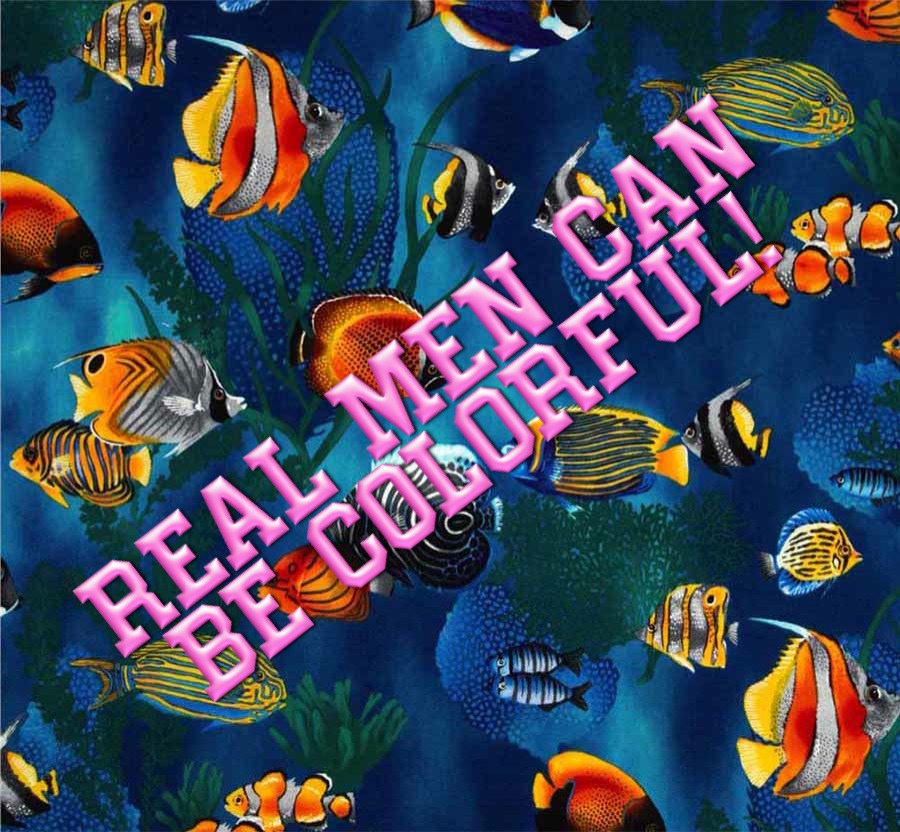 Paul is going to get in trouble!

Only Donna is small enough to get under the railings!

If Paul tried that we would need a tow truck to get him out!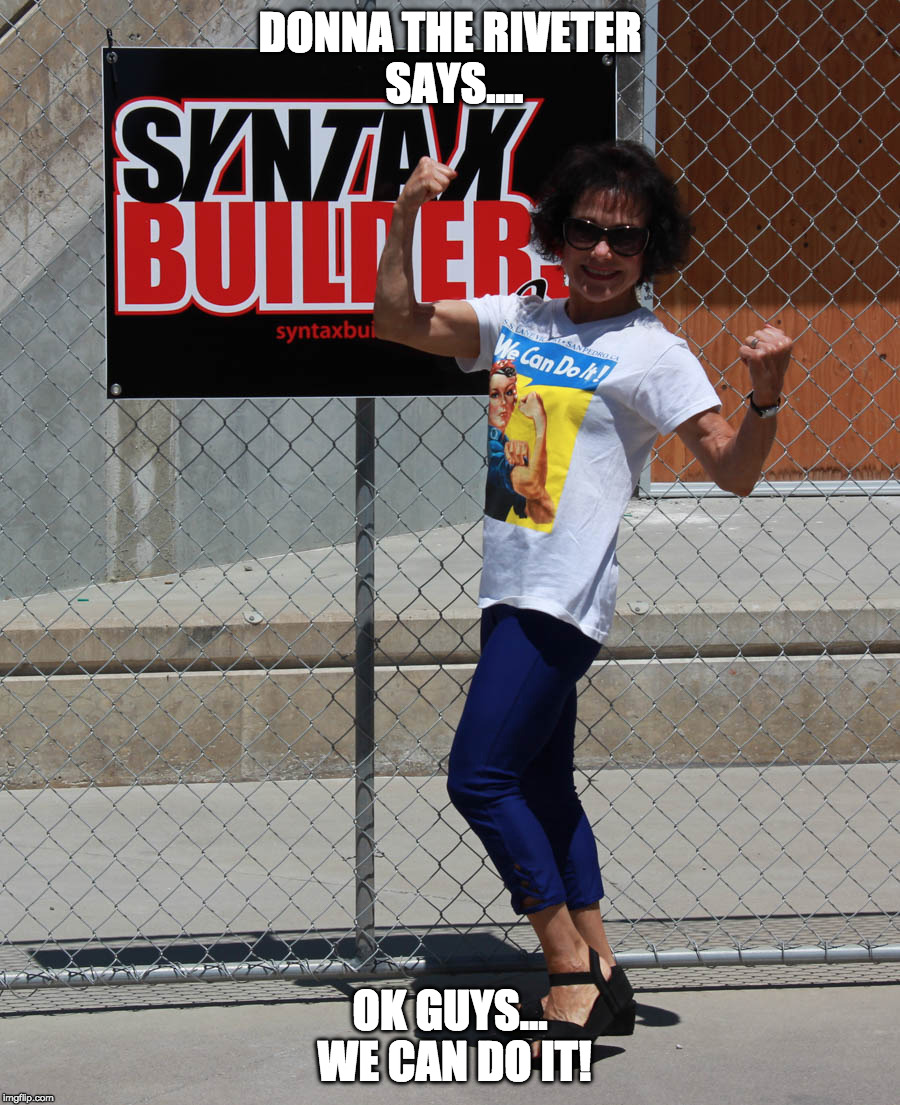 Did You Know? - Rosie the Riveter is a cultural icon of the United States, representing the American women who worked in factories and shipyards during World War II, many of whom produced munitions and war supplies.
These women sometimes took entirely new jobs replacing the male workers who were in the military. Rosie the Riveter is used as a symbol of feminism and women's economic power.
Similar images of women war workers appeared in other countries such as Britain and Australia. Images of women workers were widespread in the media as government posters, and commercial advertising was heavily used by the government to encourage women to volunteer for wartime service in factories.
Rosie the Riveter became the subject and title of a song and a Hollywood movie during WWII.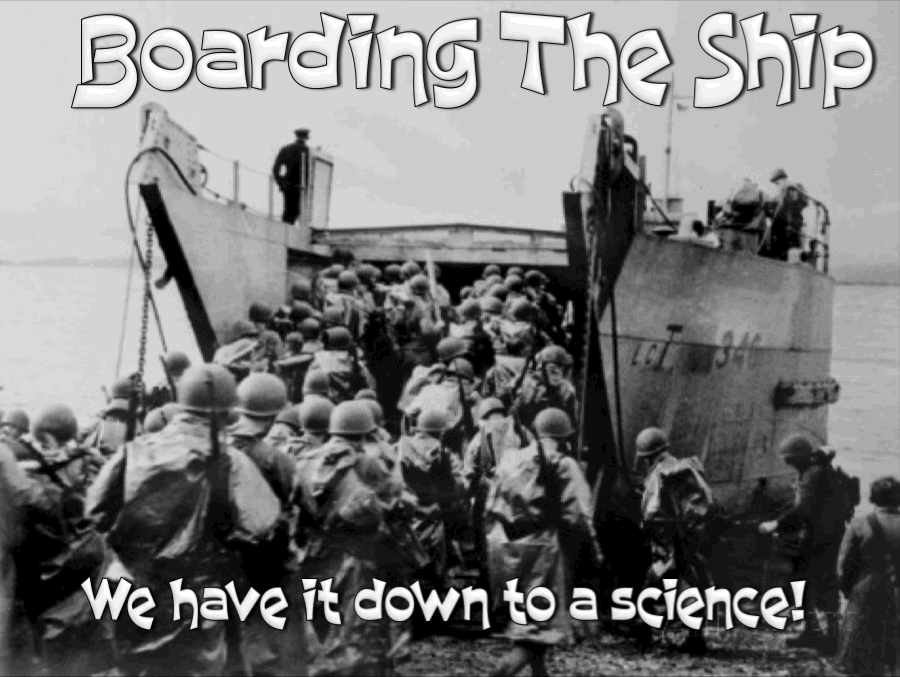 "Ouch! Stop pushing! You stepped on my toes! That's my bag! Ouch!"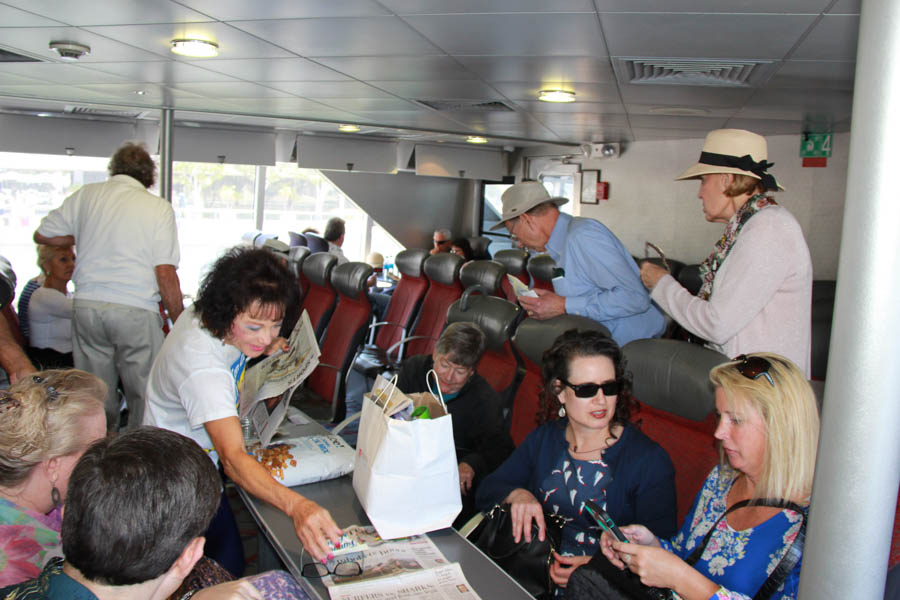 First things first.... Food!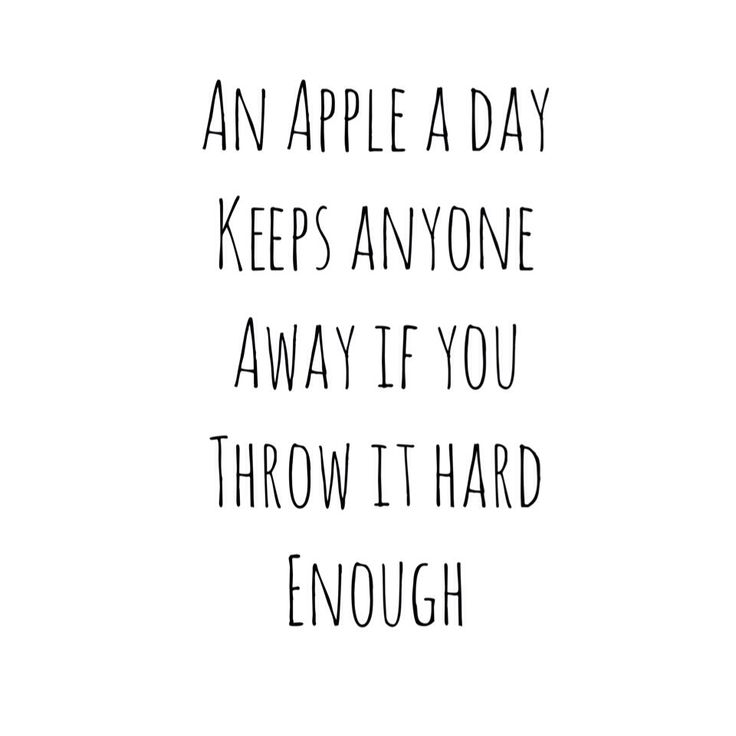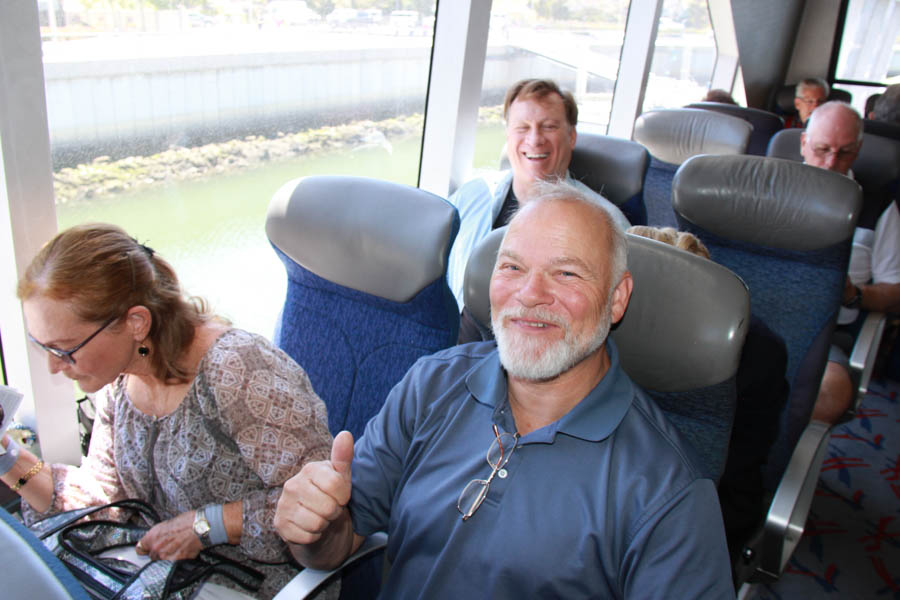 We got the thumbs up from John!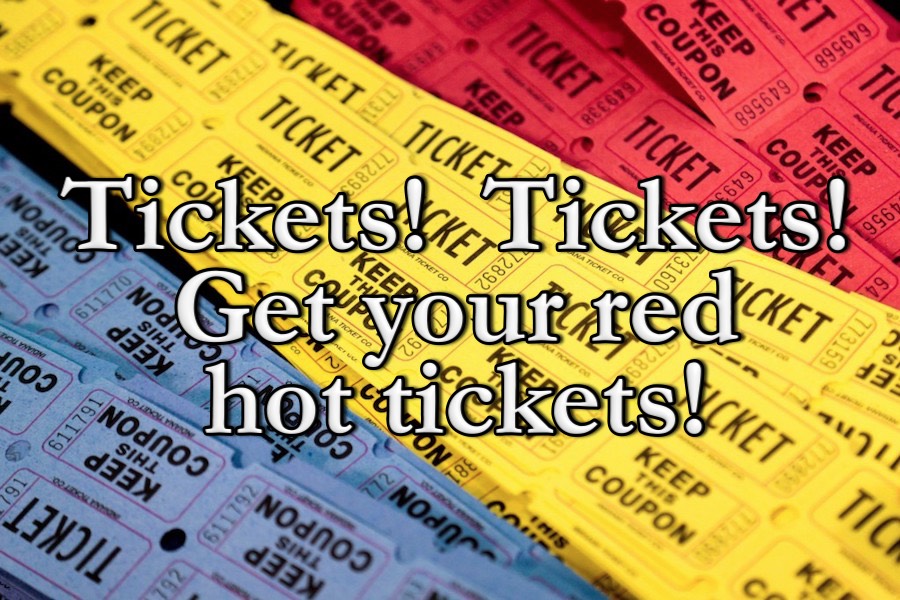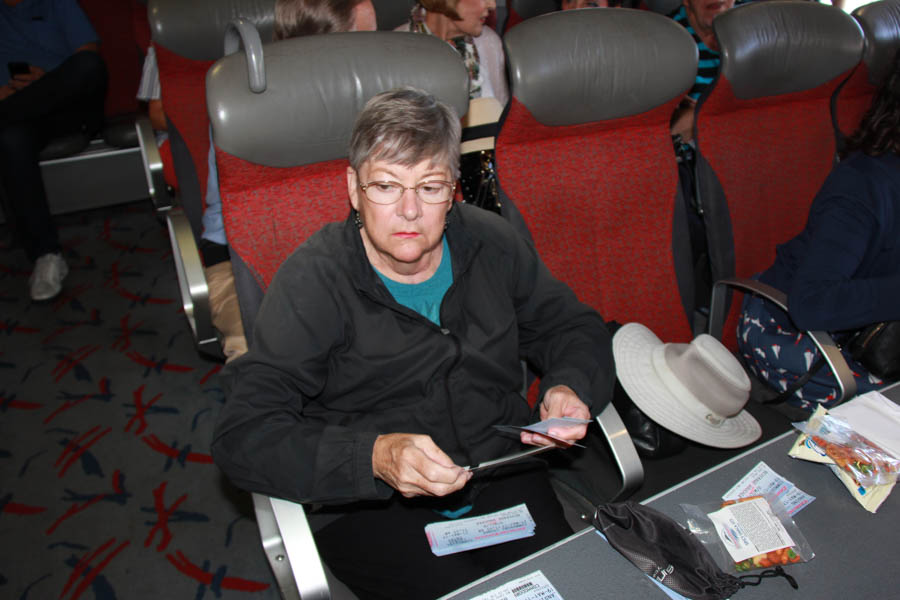 "M-m-m-m-m Who shall we leave behind in Catalina? I know! Paul!"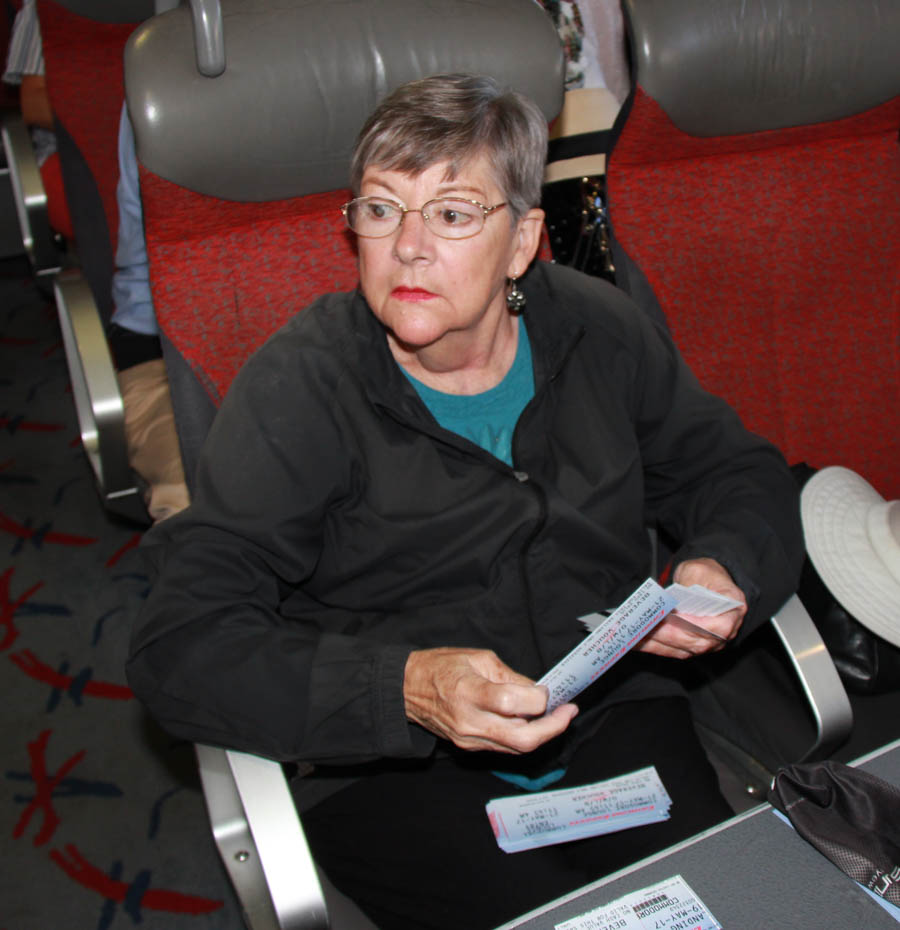 "We are OK.... Everybody can come back!"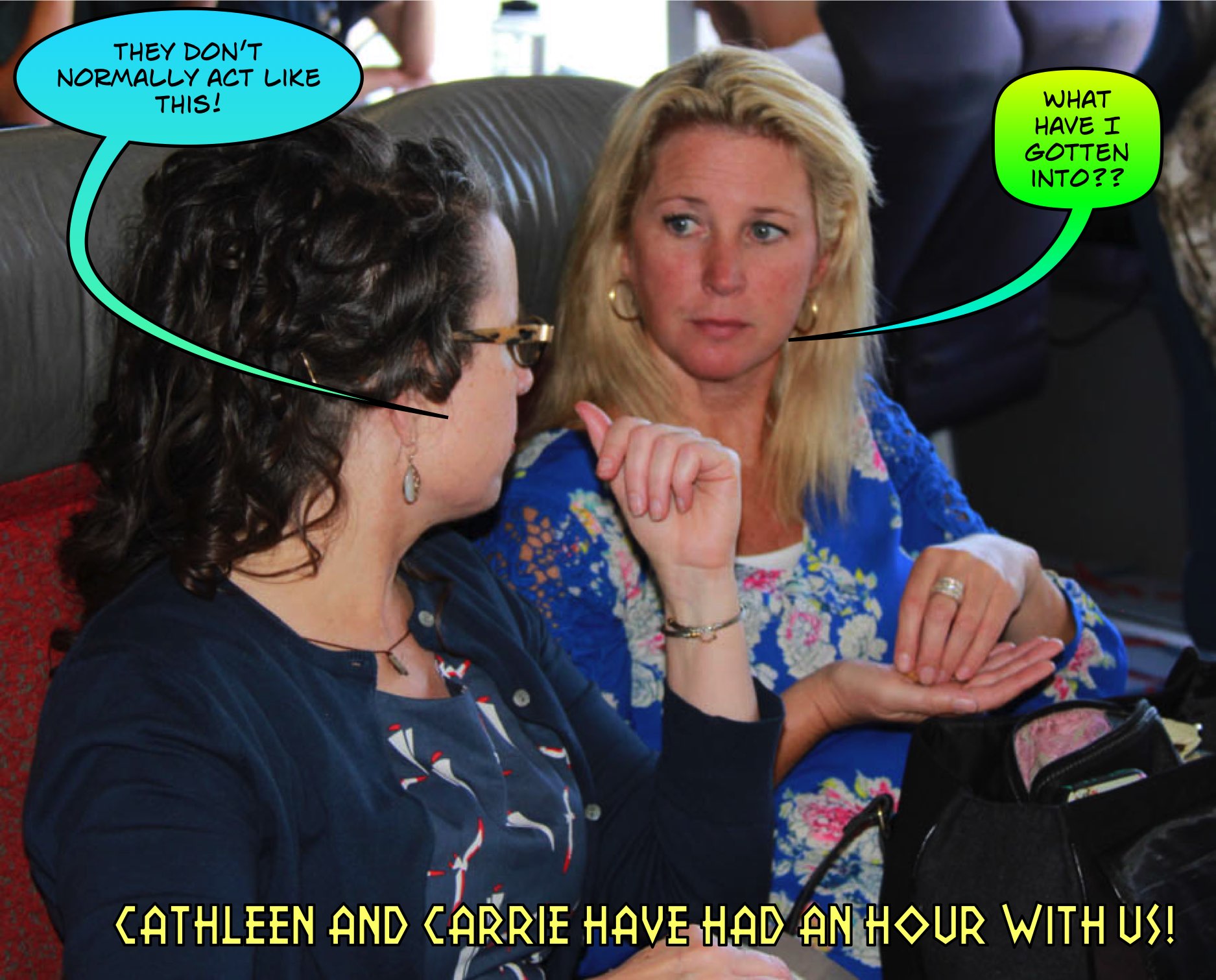 Little do they know the real us!

More Newbies! Bad Mike and Brigitte!

We get help pushing away form the dock!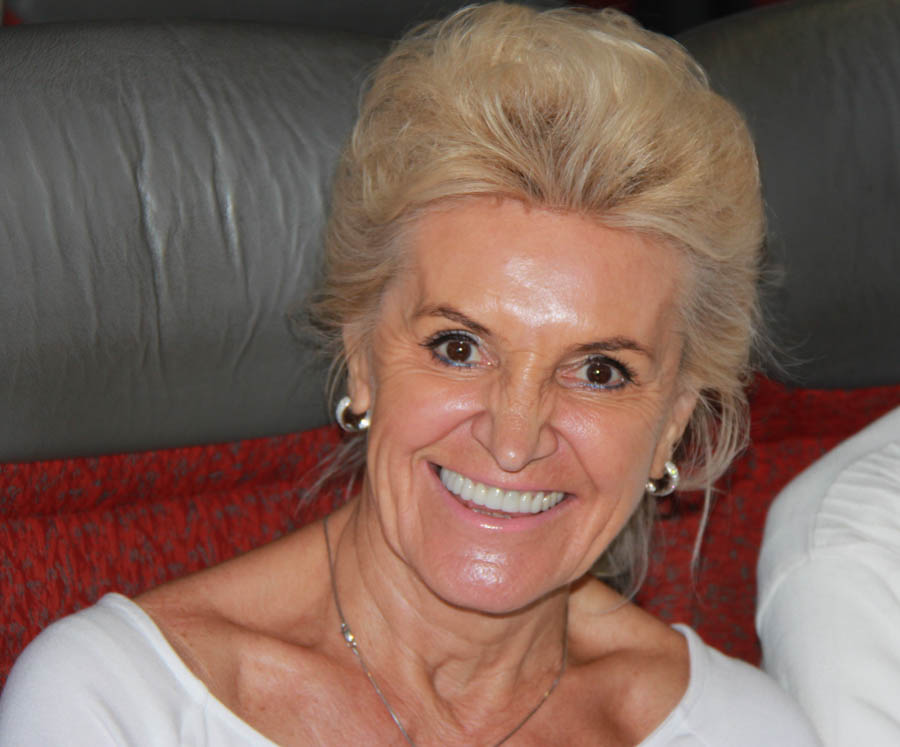 All smiles!


FACT: Every calorie is manually removed by Marion using chopsticks!

Watch magic happening before your very eyes! They disappear!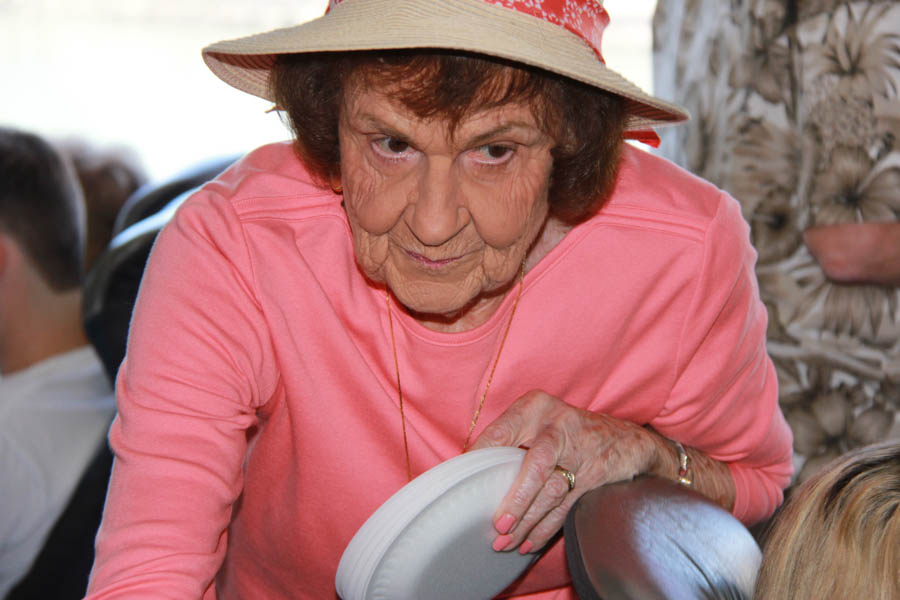 It's tradition! Thank you Marion!

"Bet you can't have just one!"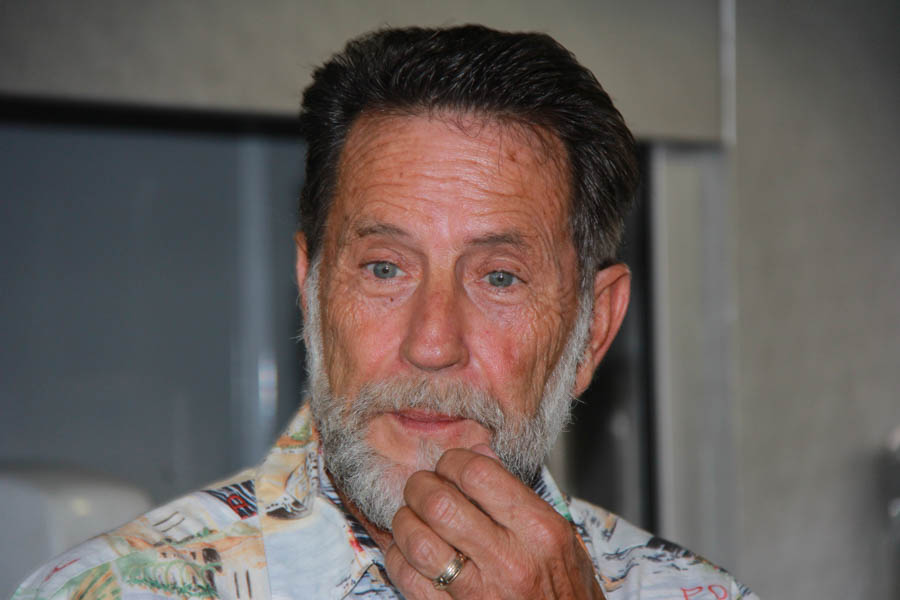 I found something in my beard...

...and I think he has some friends!

Checking on the newbies!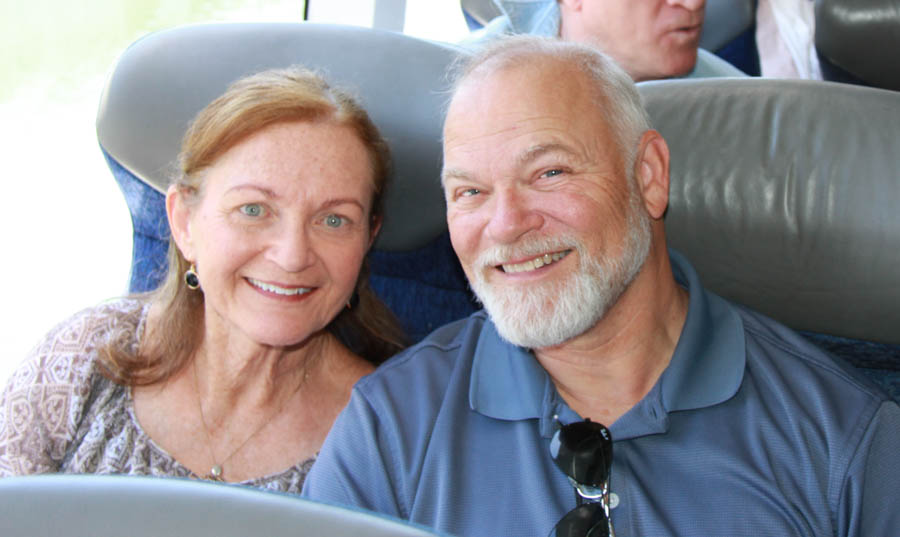 Linda and John seem to be enjoying the voyage...
Of course, we have yet to leave the pier!

There is the genuine $1,000,000 smile!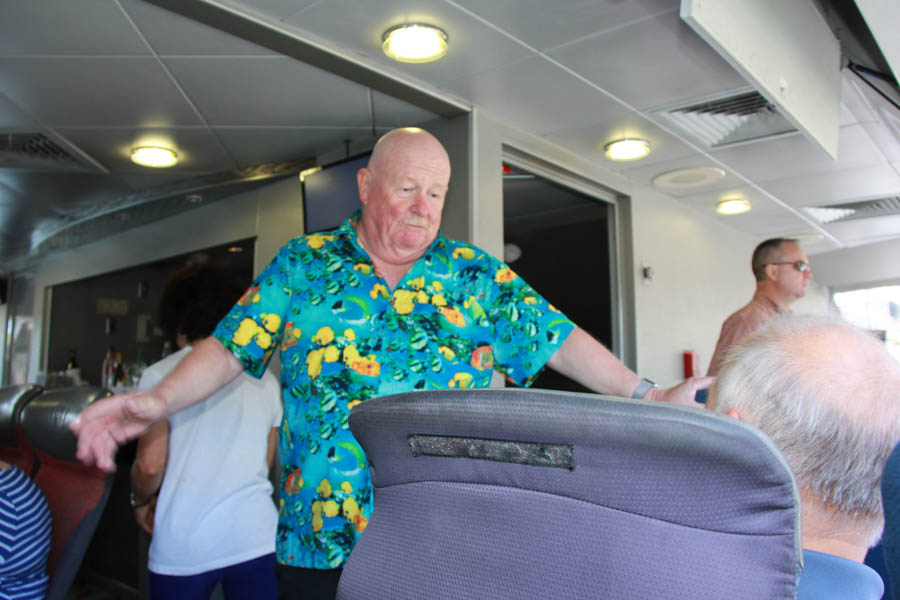 Kathy doesn't know it but there is a dolphin
somewhere on Paul's shirt! Do you see it?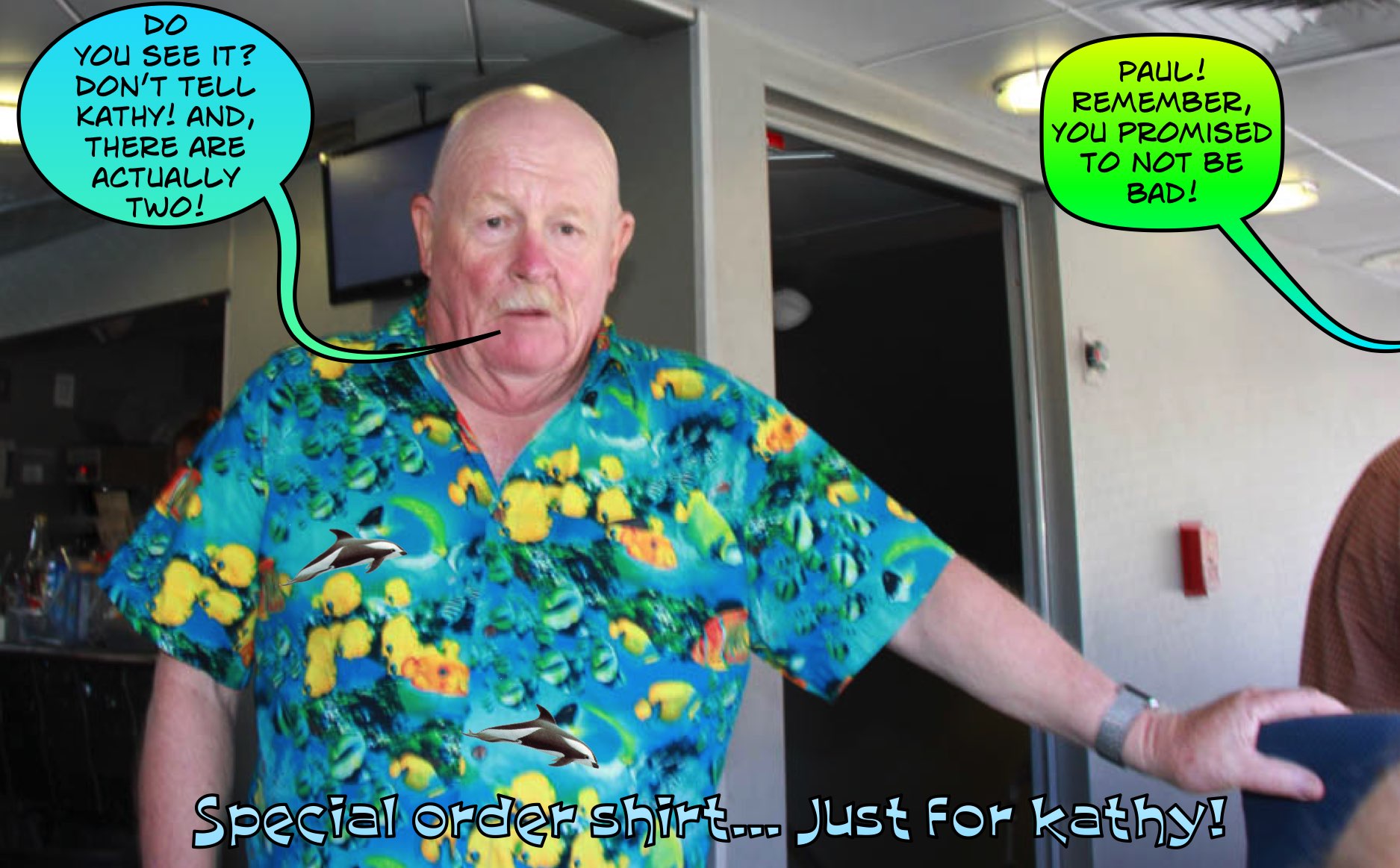 ...and there are three more on the inside!

Thank you Mary.... Healthy snacks.... Bring on the champagne!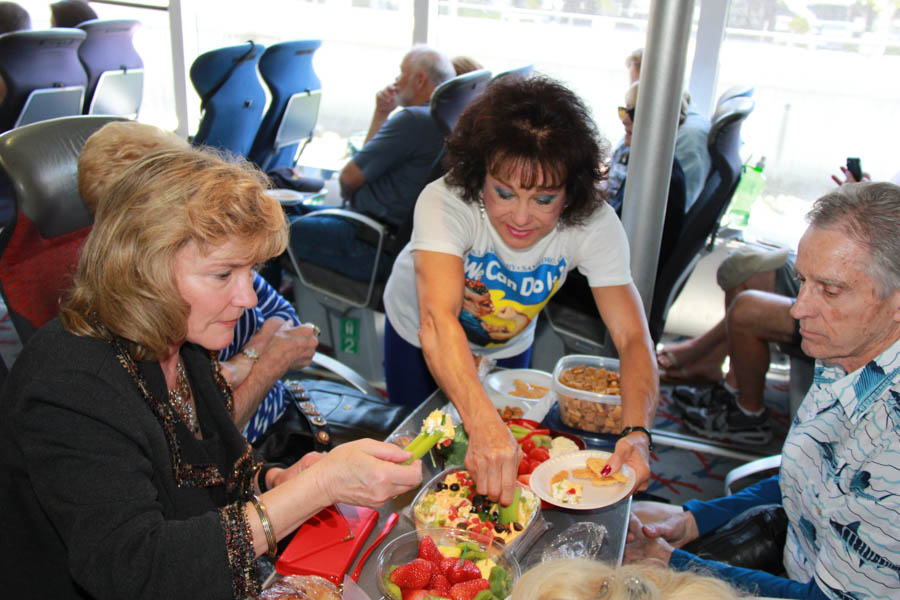 Zot.... Donna hits the snack table!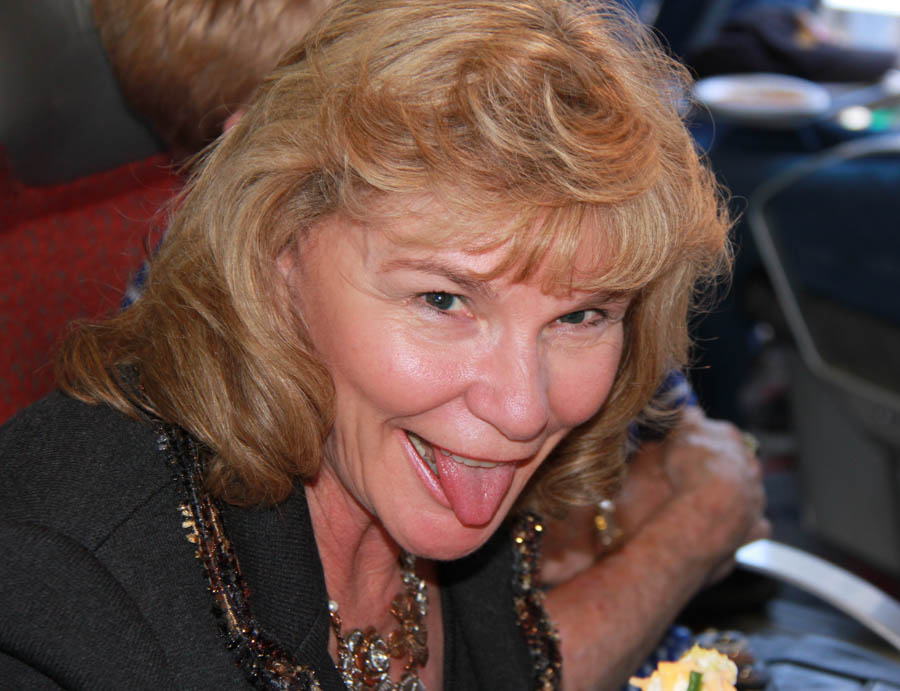 Penny for her thoughts!
Did You Know? - To keep one's eyes peeled means to be alert, observant. This seems an odd phrase, but dates back to the 1820s in Britain, when Sir Robert Peel established the first organized police force. The officers were known as 'peelers, or 'bobbies'. They were expected to be particularly observant and to keep their eyes 'peeled', after their founder's orders! Of the two popular names, only 'bobby' survives.

"Hey guys! We be arrived in Avalon!"

Mary captured the moment!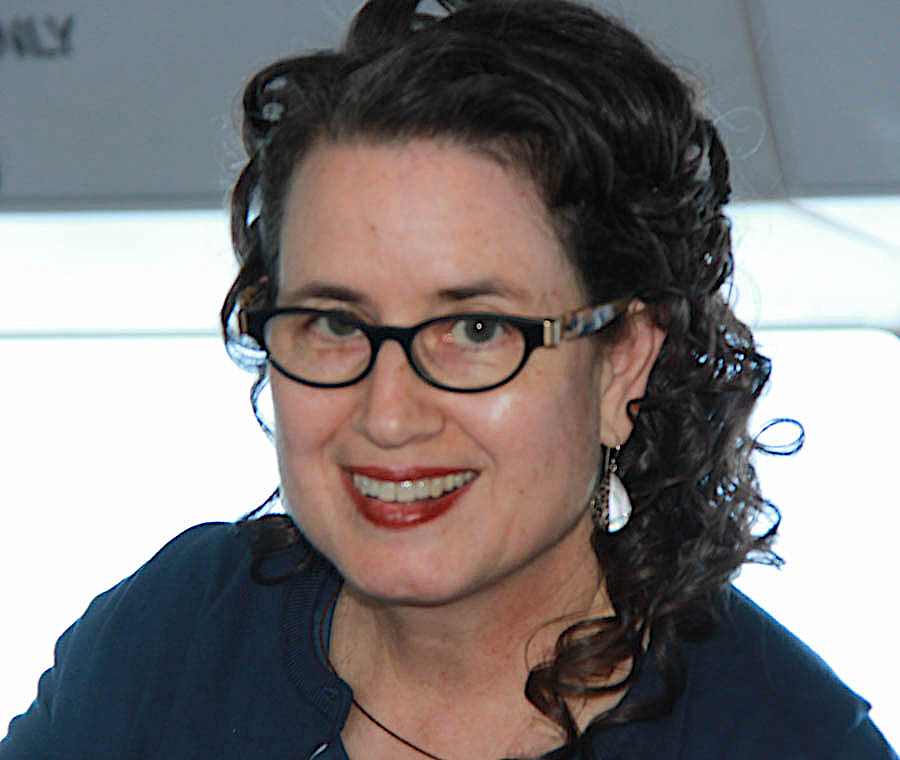 "We made it in one piece!"

Sam appears to be confused?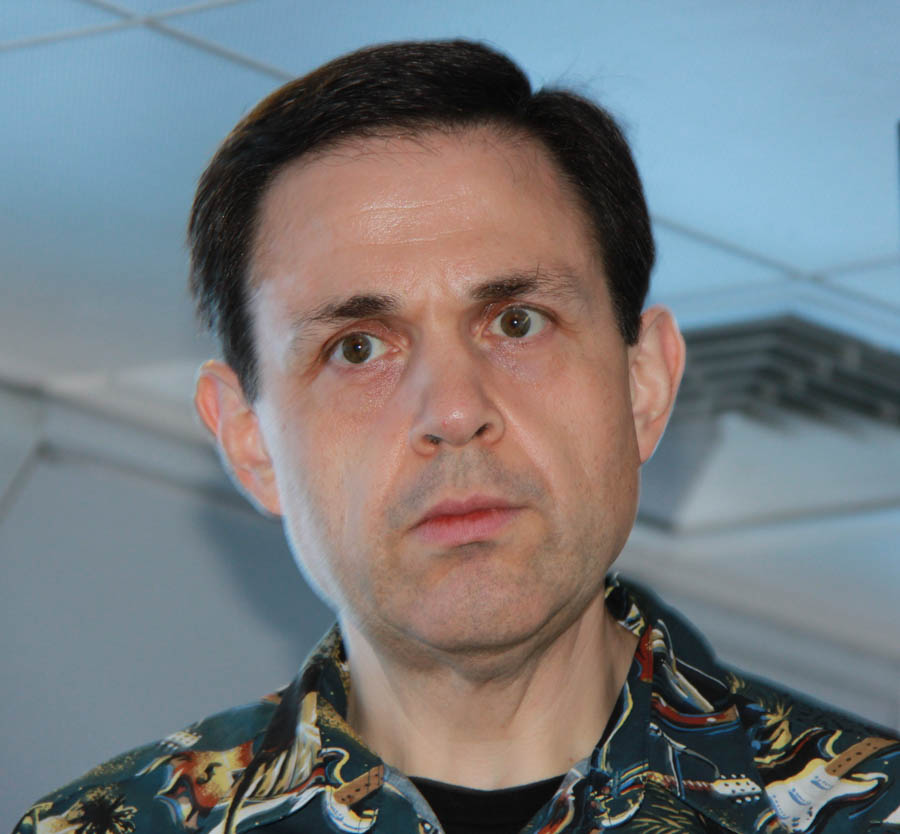 "Avalon?.... I thought the first stop was Honolulu!"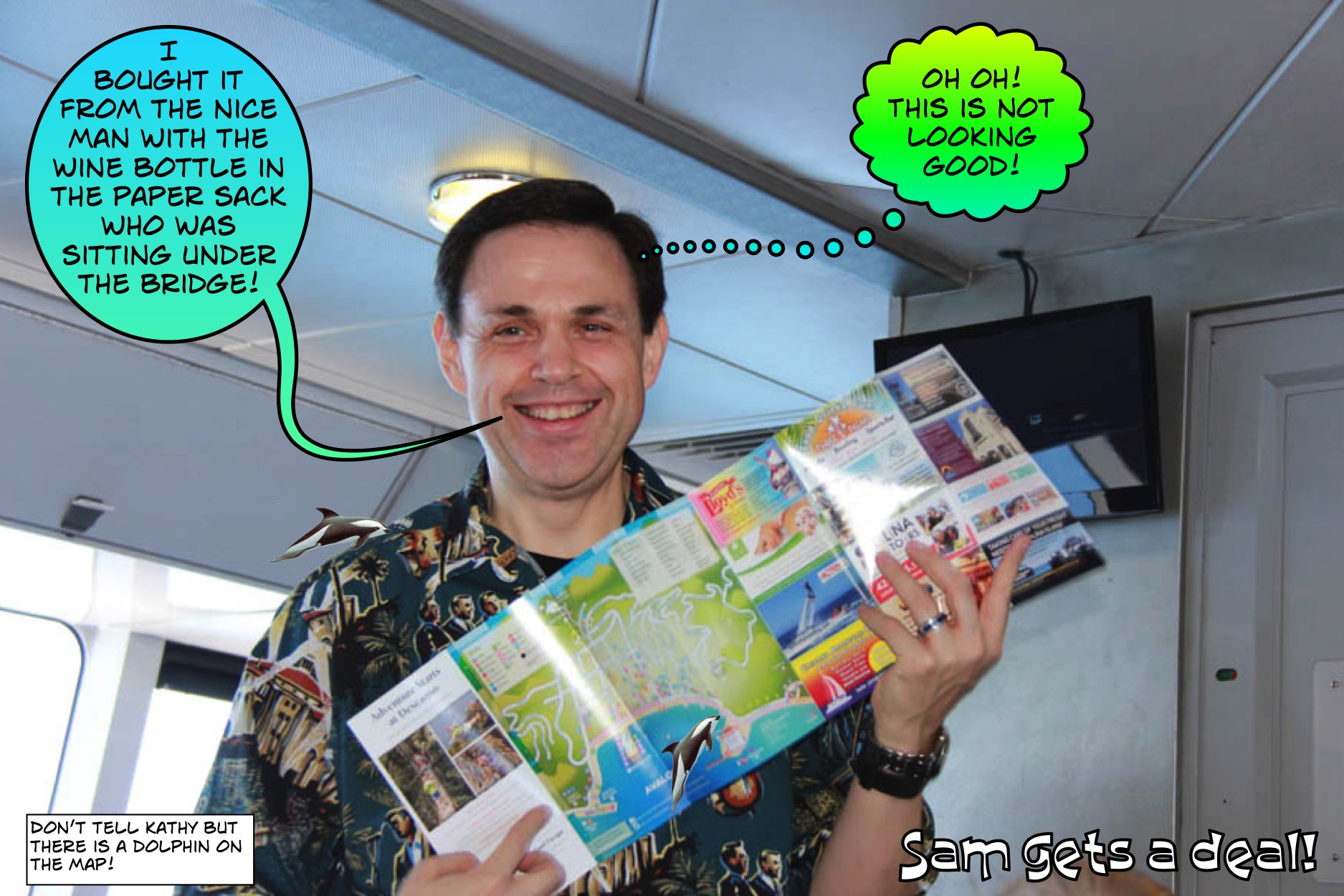 "Look... I gots the map and it says Honolulu"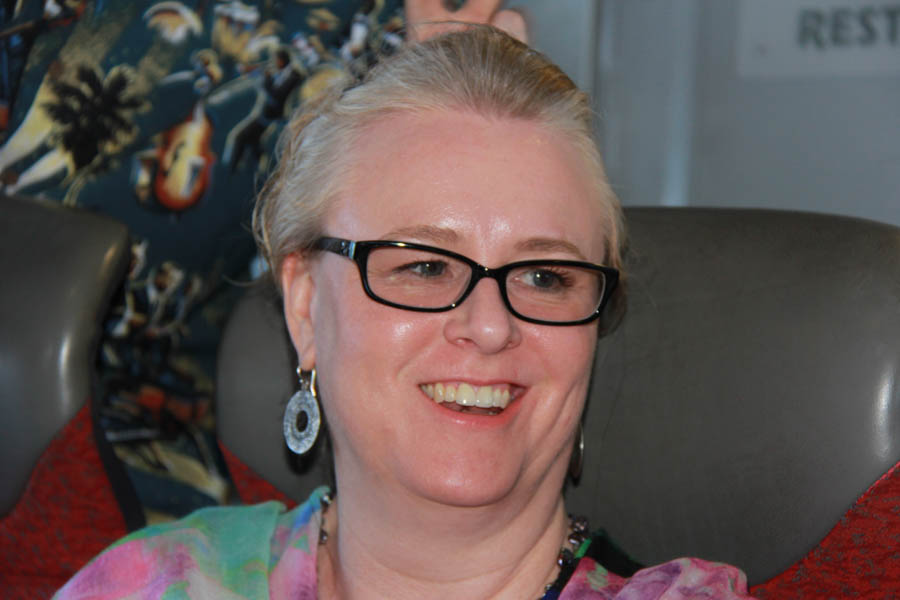 "That's my Sam!"

The antenna placement needs a little work!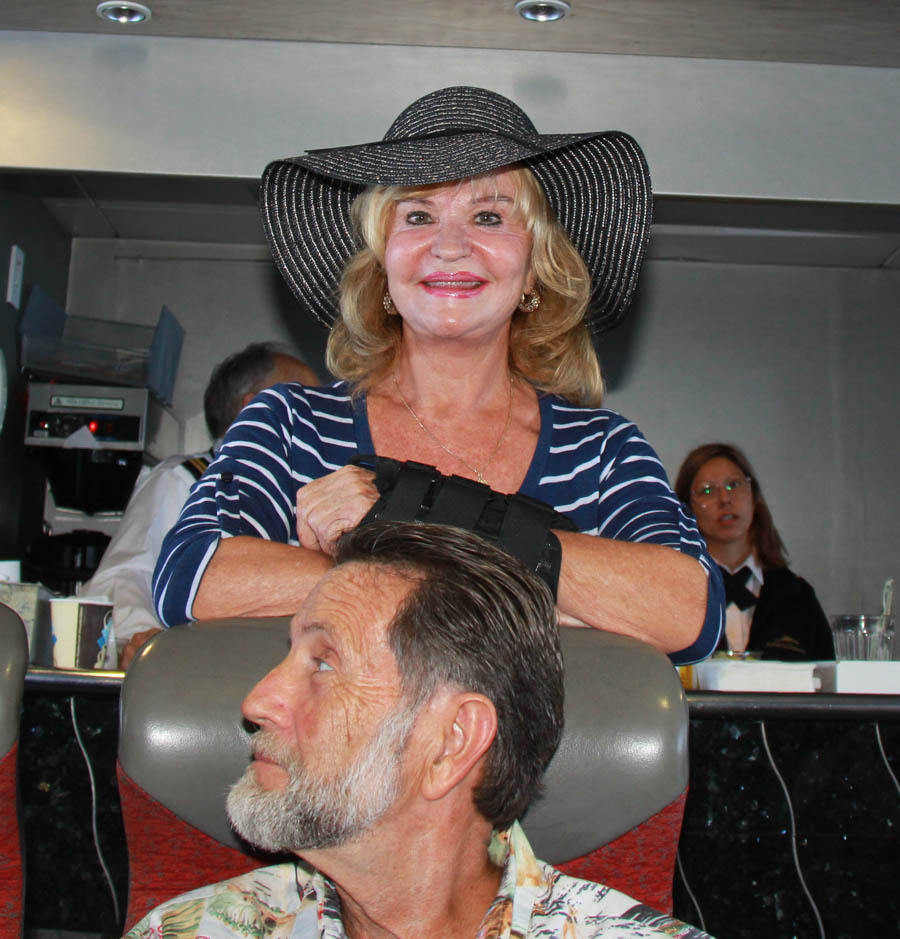 Ghislaine is ready to hit the dock running!

"Leading the charge!"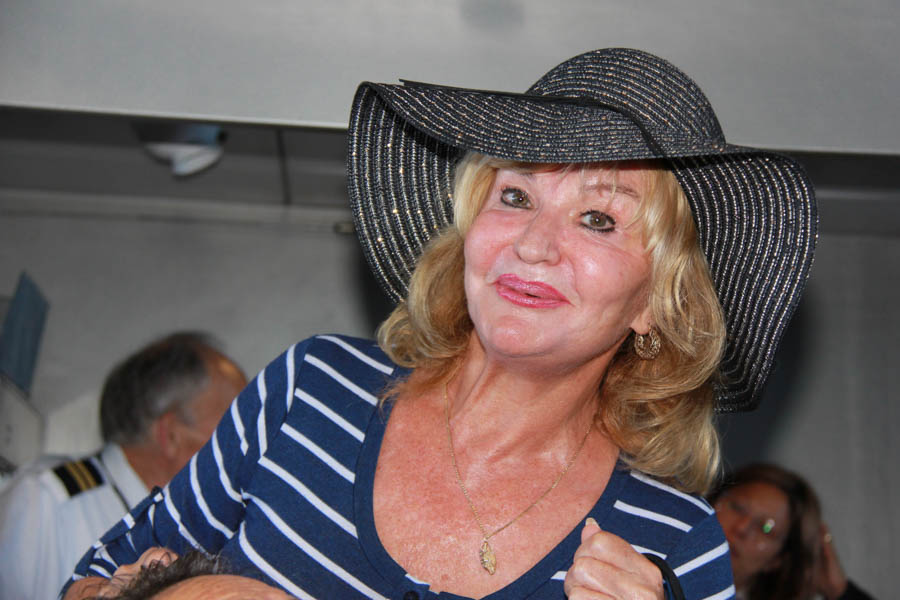 You do not get a smile like this everyday!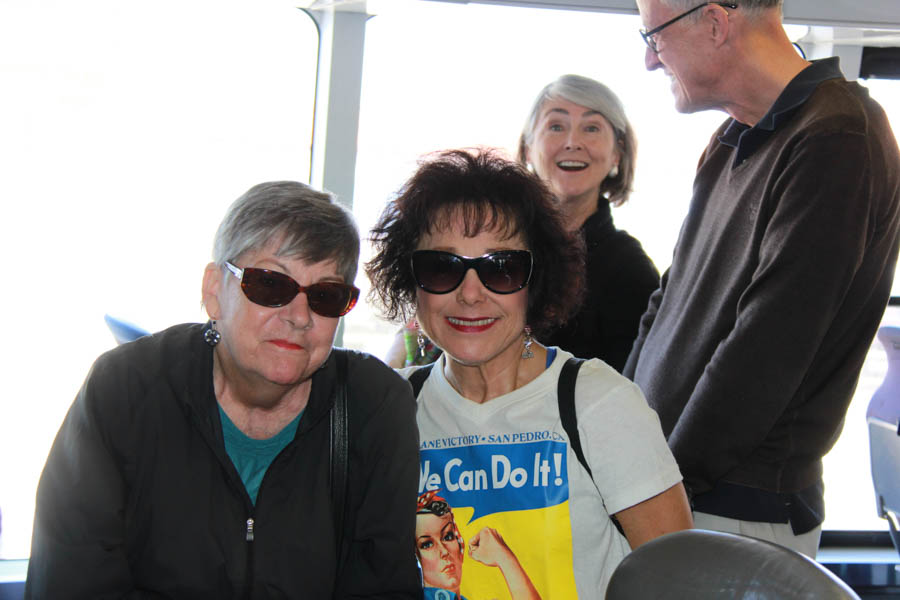 Sue, Donna, Sandy and Charlie line up to make a quick exit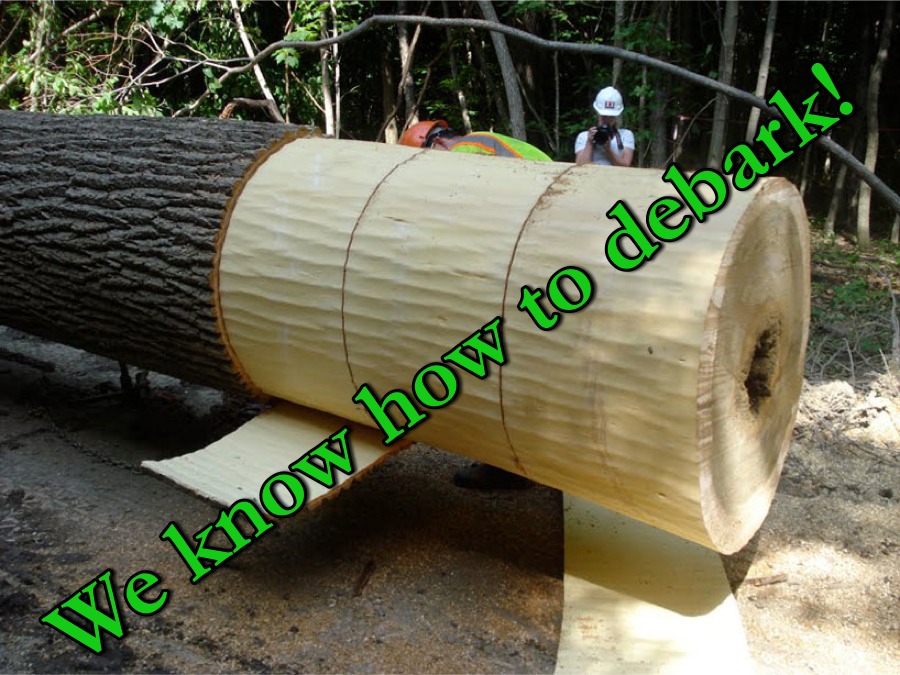 Page 4 -Arrival And Settling In