Time To Meet And Greet (Page One)
Thanks to Jennifer Spano and Hans Thedens for taking over the photographers job tonight. Paul & Sue had to be at a special wedding and could not make it to the Starlighters until much later in the evening!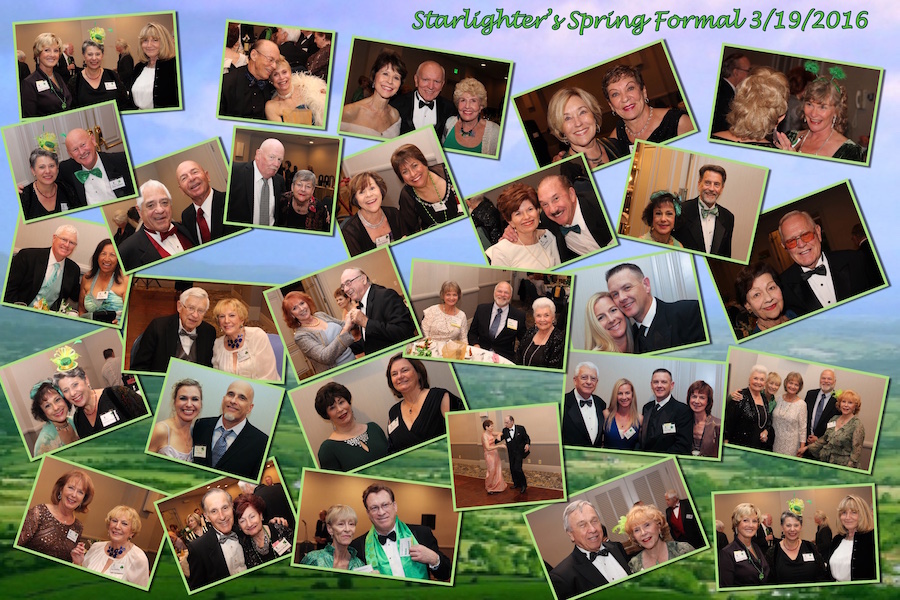 Click for full sized image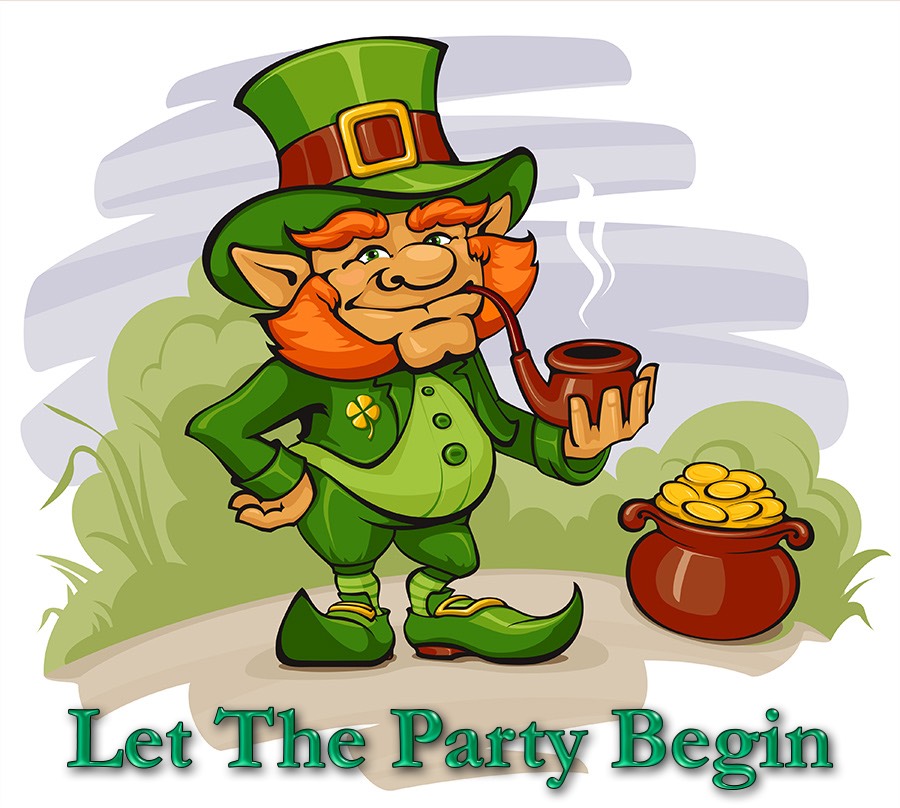 Let The Fun Begin!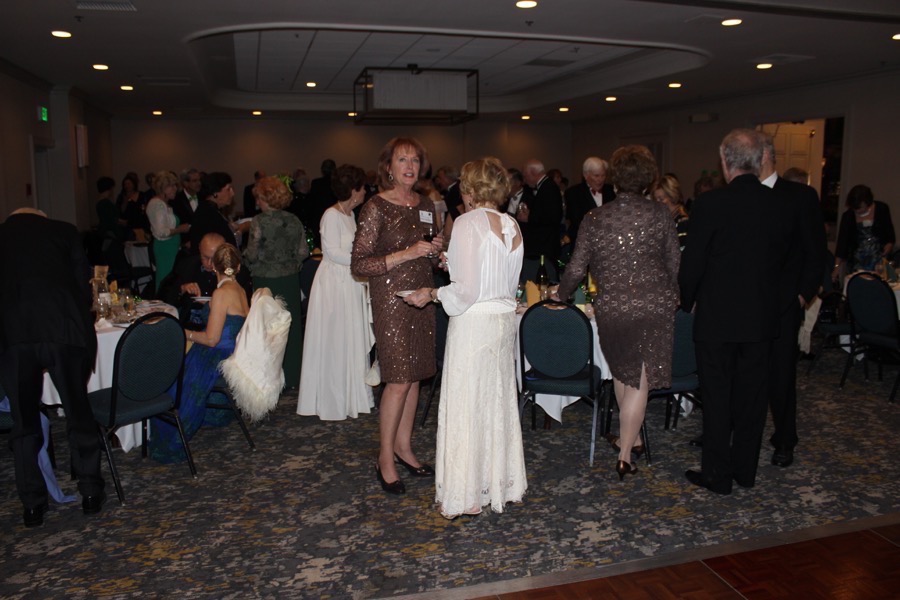 The party gets underway!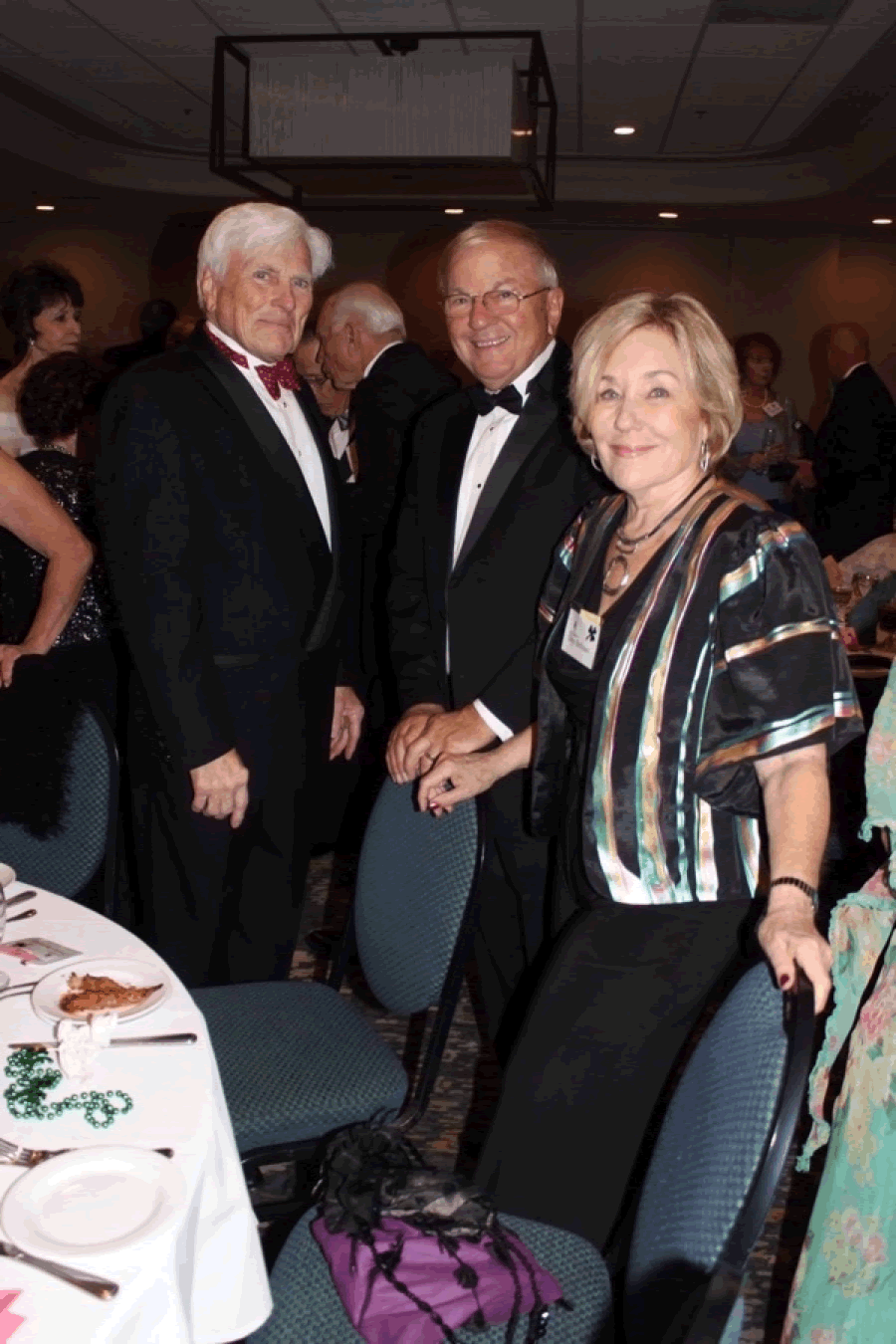 We found our seats... Now we find the drinks!

Hello there...

The music is about to start!

Hello to the O'Branders... As Marcia always says...
"Never iron a four leaf clover. You don't want to press your luck."
Did You Know? - A male's surname generally takes the form Ó/Ua (meaning "descendant") or Mac ("son") followed by the genitive case of a name, as in Ó Dónaill ("descendant of Dónall") or Mac Gearailt ("son of Gerald").
A son has the same surname as his father. A female's surname replaces Ó with Ní (reduced from Iníon Uí - "daughter of descendant of") and Mac with Nic (reduced from Iníon Mhic - "daughter of the son of"); in both cases the following name undergoes lenition. However, if the second part of the surname begins with the letter C or G, it is not lenited after Nic[citation needed]. Thus the daughter of a man named Ó Dónaill has the surname Ní Dhónaill and the daughter of a man named Mac Gearailt has the surname Nic Gearailt. When anglicised, the name can remain O' or Mac, regardless of gender.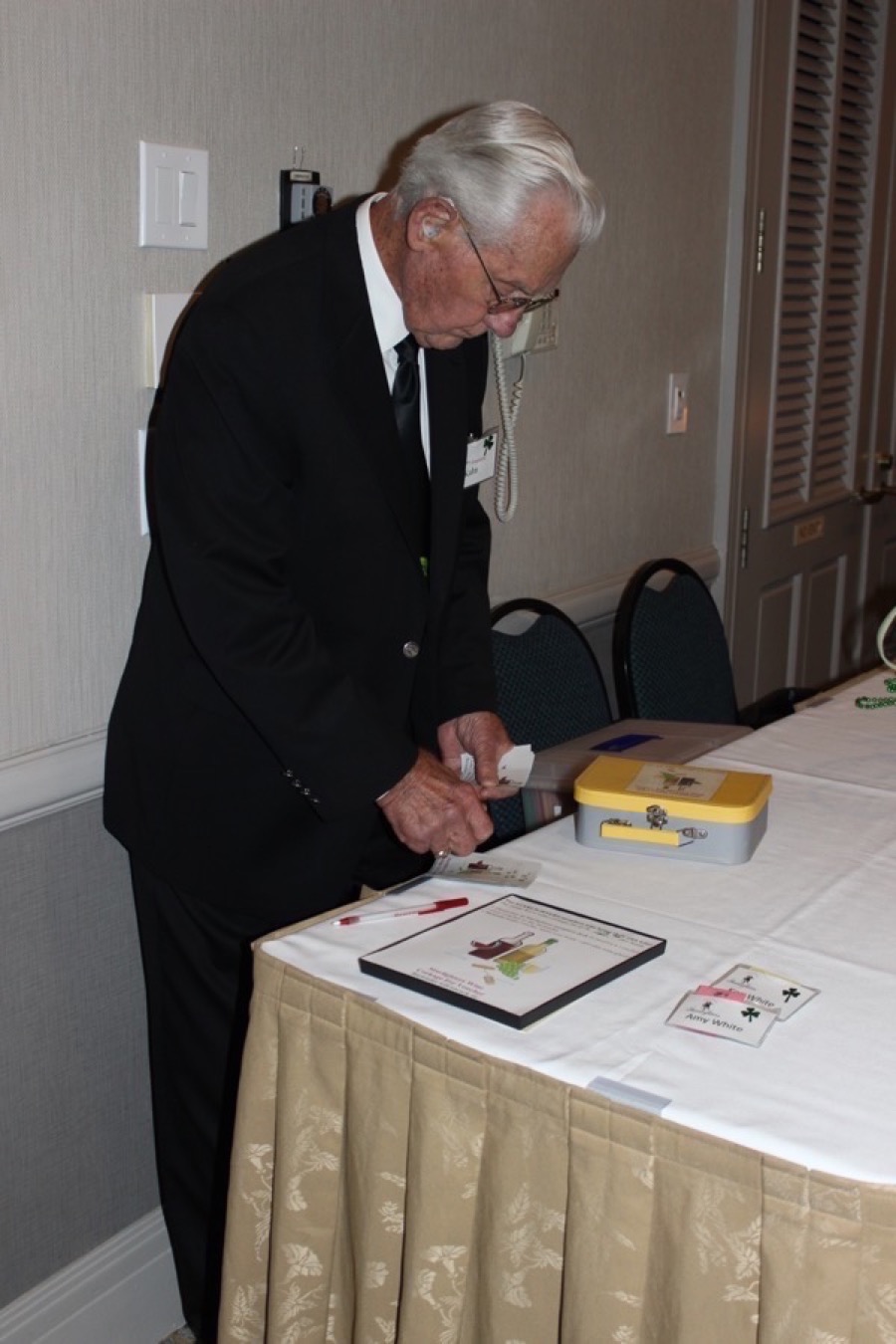 Del checks everyone in!

"This wine is delightful!"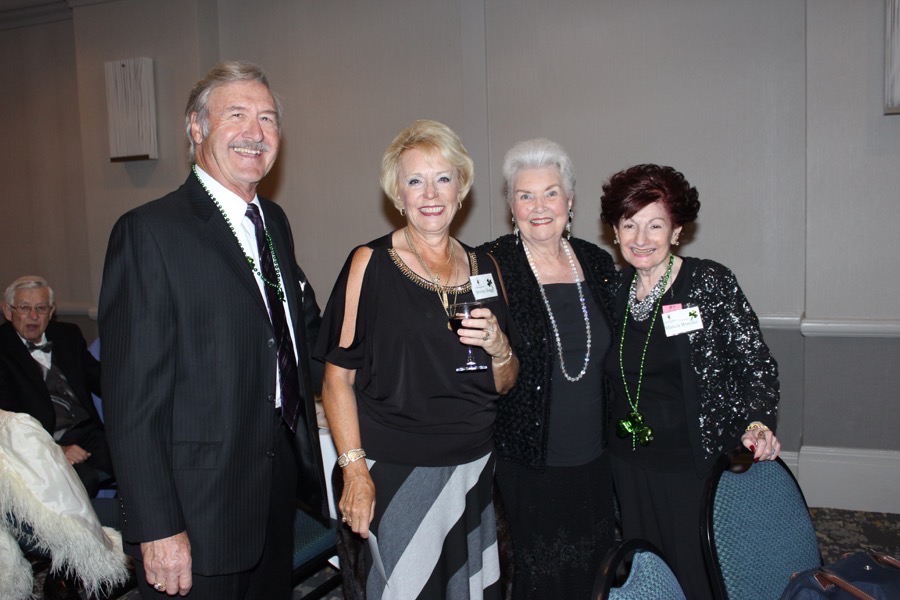 The music is beginning... Grab your dancing shoes!

The party gets underway even without green beer
Did You Know? - Green Beer Day (GBD) is a day-long party, where celebrants drink beer dyed green with artificial coloring or natural processes. The tradition started at Miami University in Oxford, Ohio, and was first celebrated in 1952. It is celebrated annually on the Thursday before Spring Break, and has been called Miami University's "biggest tradition"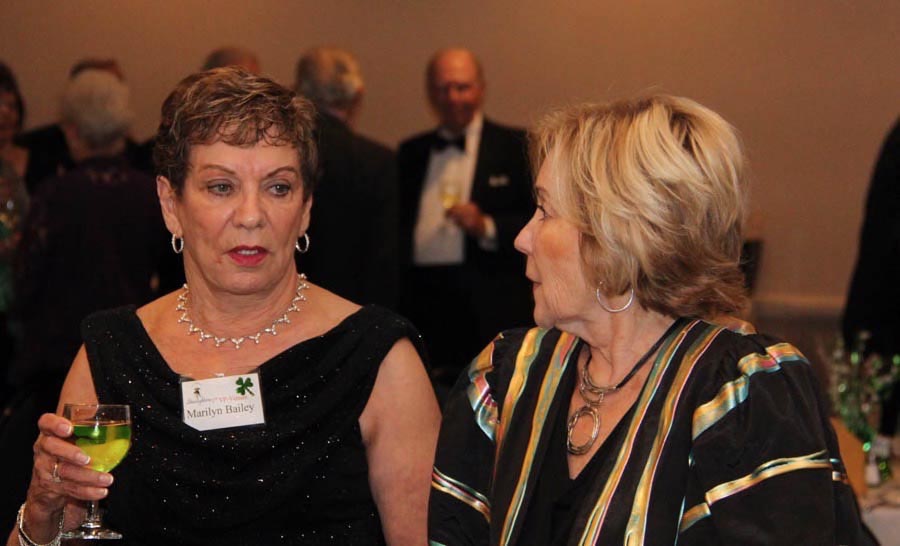 "I will not drink green wine... I must draw the line somewhere!"

We are sure its an old wives tale that Irish Fairies
have little green ears on the top of their head!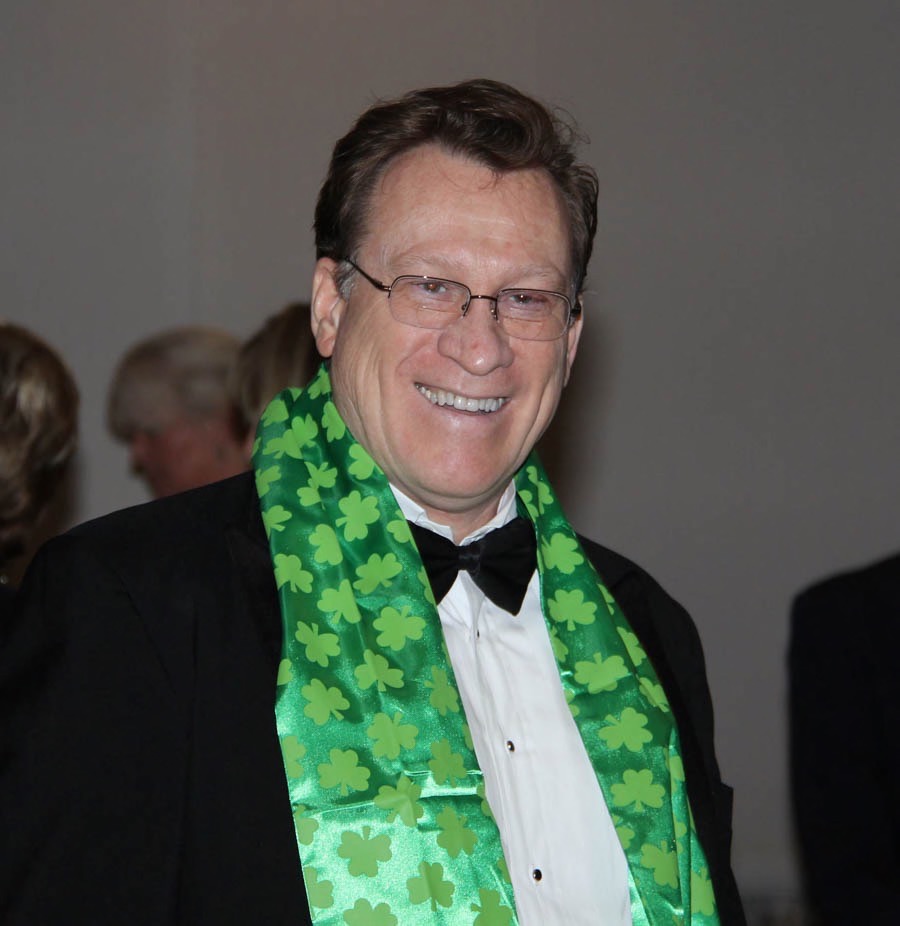 Dressed to kill! Michael O'Andersen at your service!

"Yes... We are both Irish today! O'Bellows and O'Bailey
That would be an O'My!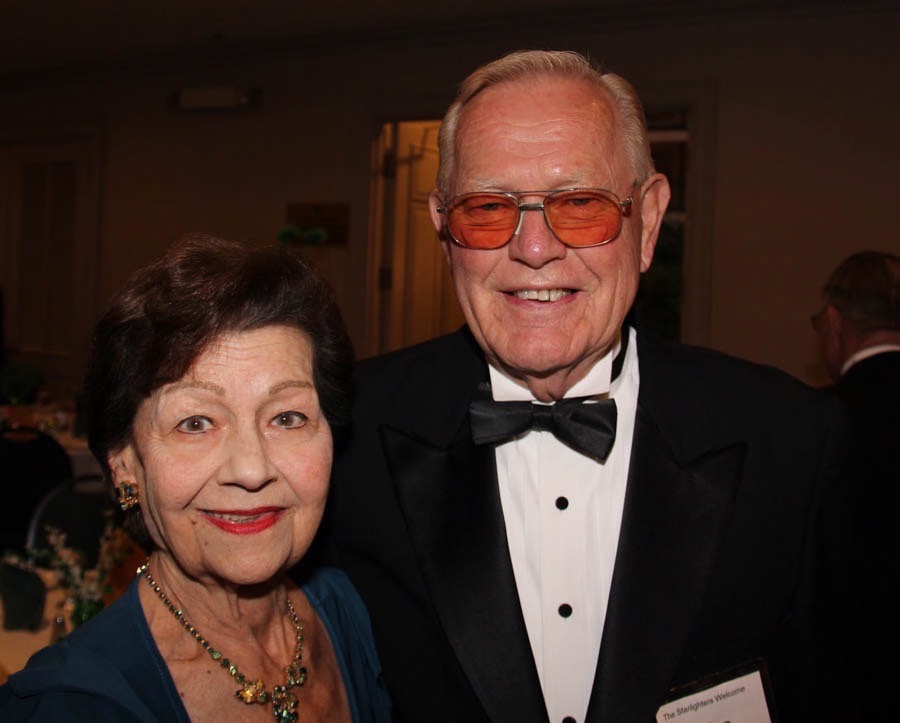 Jan Mongell and Mike Jonas dressed to kill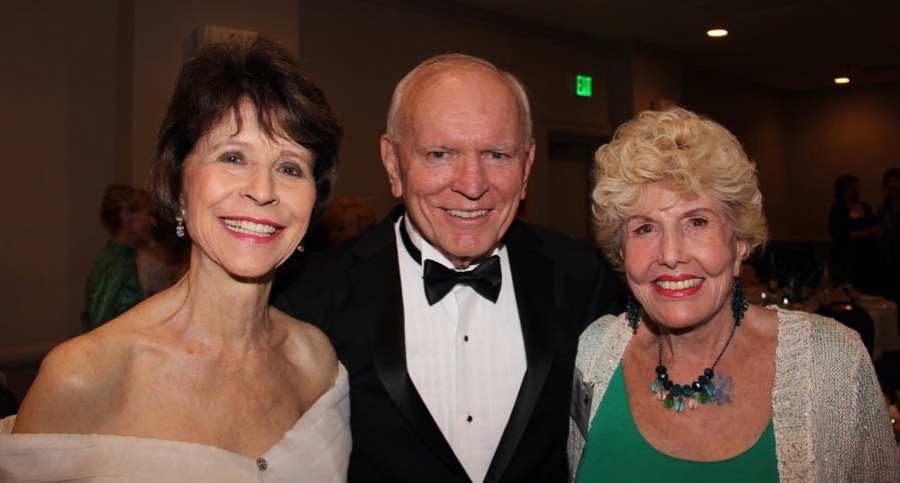 All smiles... What are they up to?

Surrounded and he is NOT trying to escape!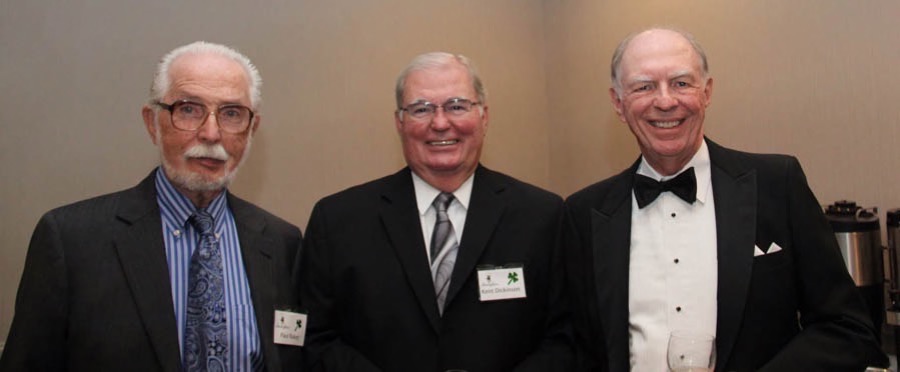 Everybody cleans up so well!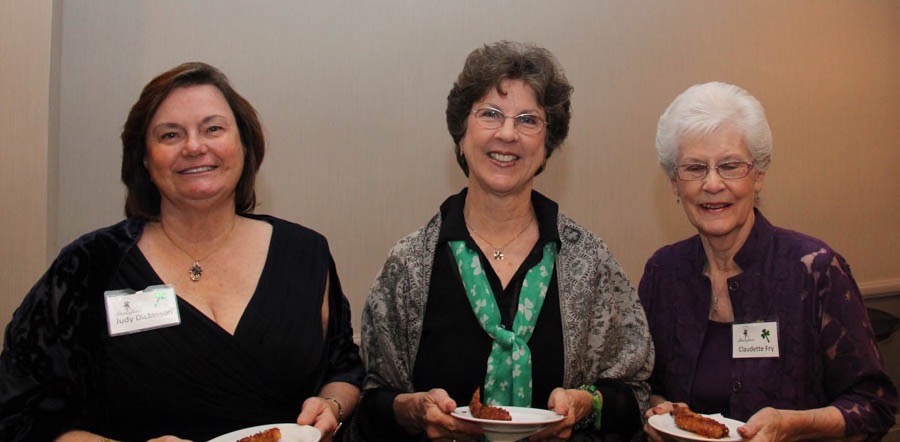 The Leprechaun must have been passing out the hors d'oeuvers

Love the hat...
Huh? - On the bus Paddy got chatting to Murphy who was carrying a bag on his backWill and Guy's Irish Jokes
'What's in the bag?' asked Paddy
'I'm not going to tell', replied Murphy
'Go on, do.' pleaded Paddy.
'Ah, all right then, it's ducks.' announced Murphy
'If I guess how many ducks you have in the bag, will you give me one of them?' enquired Paddy
'Look', said Murphy, 'If you guess the correct number, I'll give you both of them.'
'Five!' said Paddy triumphantly.

Dashing figures they are!

Our fearless leaders arrive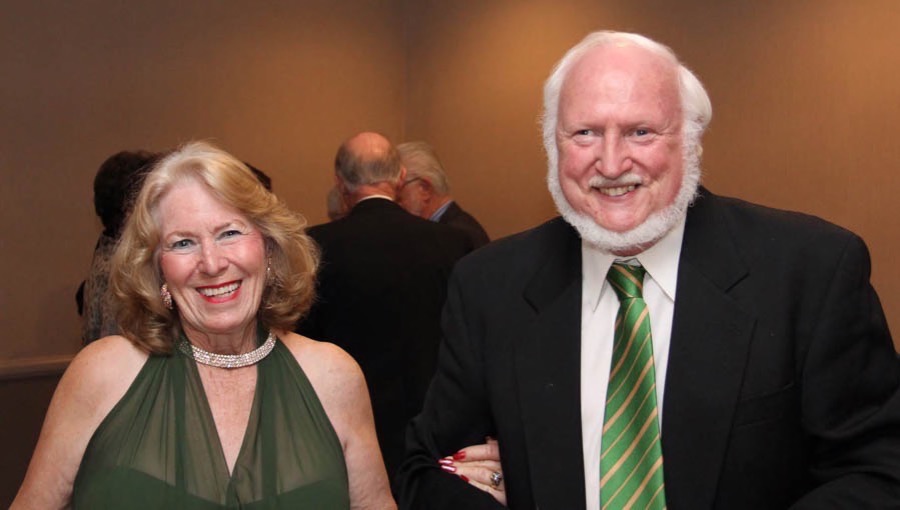 Love the greens! No pinching here!

Big smiles... Maybe its the music?

That bow tie is a winner!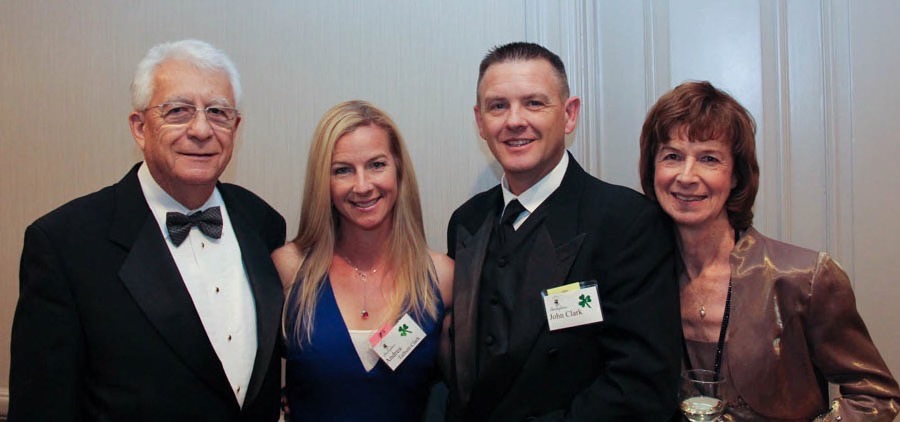 It's a family affair

They light up the entire room with those smiles!

We had a delightful singer this evening to add to the already great music!

Jan and Kerstin compare notes!

Oh dear... Injury on the dance floor OR did she
get bit by a Leprechaun?... They are feisty

Speaking about green!

The O'Branders are looking good!

Mimi and Kay Looking all over for a four-leaf clover
Did You Know? - The four-leaf clover is a rare variation of the common three-leaved clover. According to tradition, such leaves bring good luck to their finders, especially if found accidentally. In addition, each leaf is believed to represent something: the first is for faith, the second is for hope, the third is for love, and the fourth is for luck.
It has been estimated that there are approximately 10,000[2] three-leaf clovers for every four-leaf clover; even so, this probability has not deterred collectors who have reached records as high as 160,000 four-leaf clovers.
Clovers can have more than four leaves: The most leaves ever found on a single clover stem (Trifolium repens L.) is 56 and was discovered by Shigeo Obara of Hanamaki City, Iwate, Japan, on 10 May 2009. Five-leaf clovers are less commonly found naturally than four-leaf clovers; however, they, too, have been successfully cultivated.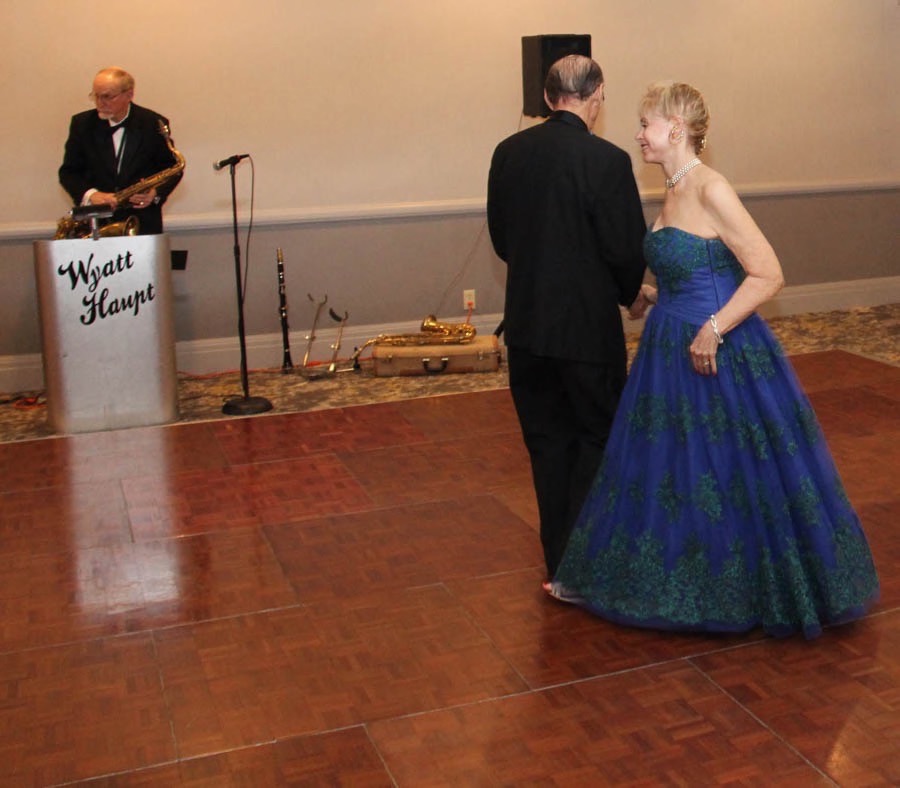 Wyatt keeps everybody hopping

The hors d'oeuvers made their way around the tables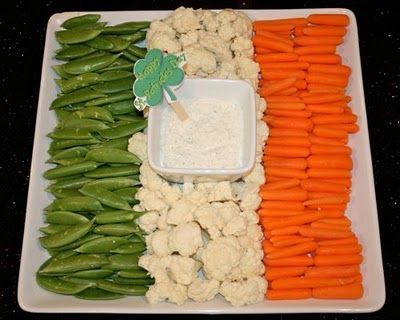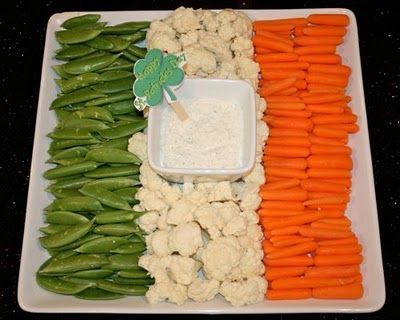 Lot's of meeting and greeting well underway!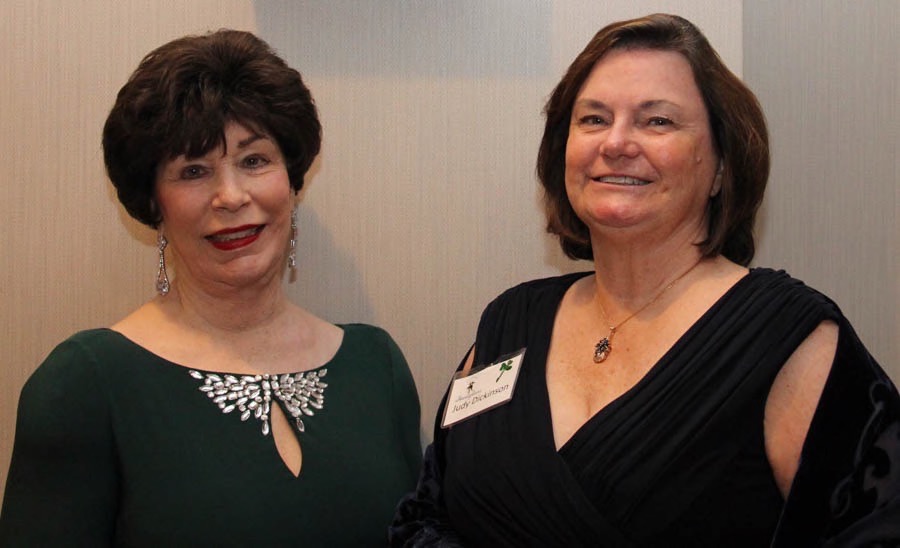 "We are looking for a little Leprechaun... Have you seen one around here?"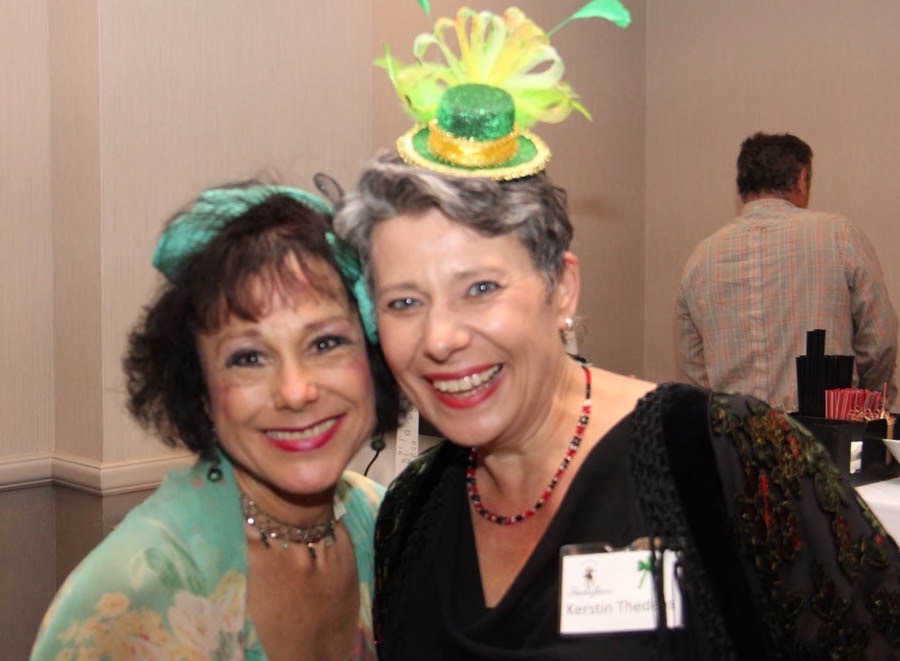 The hats are cute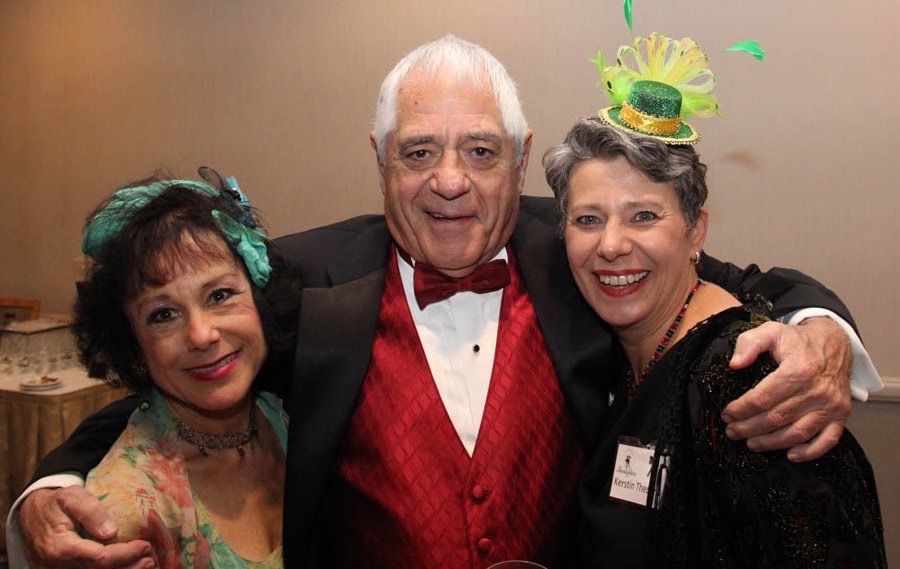 Red Ron... Really?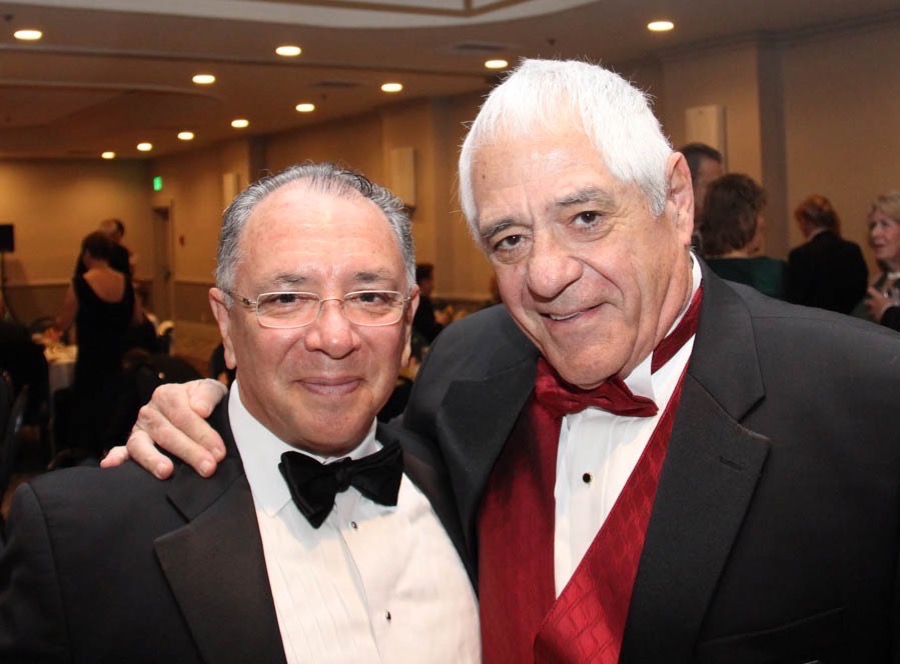 What a pair to draw to!
Did You Know? - The Harp is the official Emblem of Ireland, not the Shamrock. The handheld Harp was played by our Celtic Forefathers.
It was Saint Patrick who made the Shamrock so popular.
The potato"e" Potato is not native to Ireland. It was originally brought to Ireland from the American Continent.
Ireland is not the only place Gaelic is spoken. It is also spoken on the Isle of Man, and in Scotland.
The Book of Kells, an ancient illustration of the Bible, is over1000 years old. Beside it at Trinity College, Dublin The Book of Durrow. It was created by Irish Monks.
Over 40% of the United States Presidents had Irish ancestors.
Eamon De Valera was the first President of the Irish Republic. He was born in Manhattan, New York City.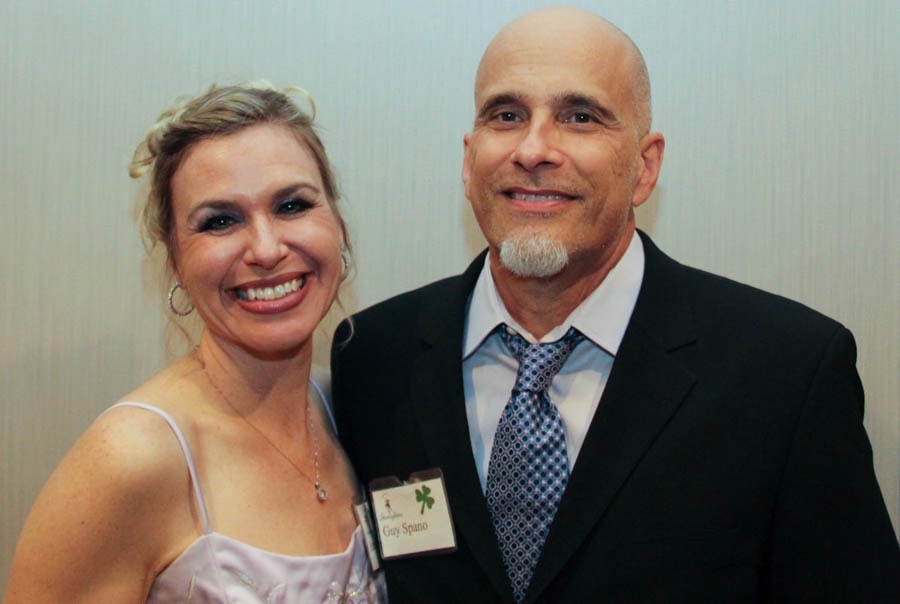 Jennifer and Guy... Thanks for taking many of these photos this evening!

Ken and Amy... In town? Wow!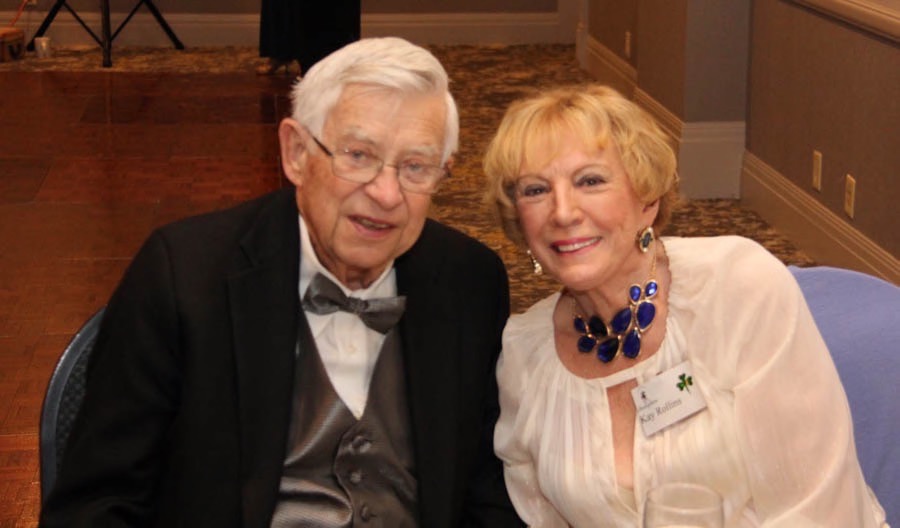 Formal attire really makes the party look special!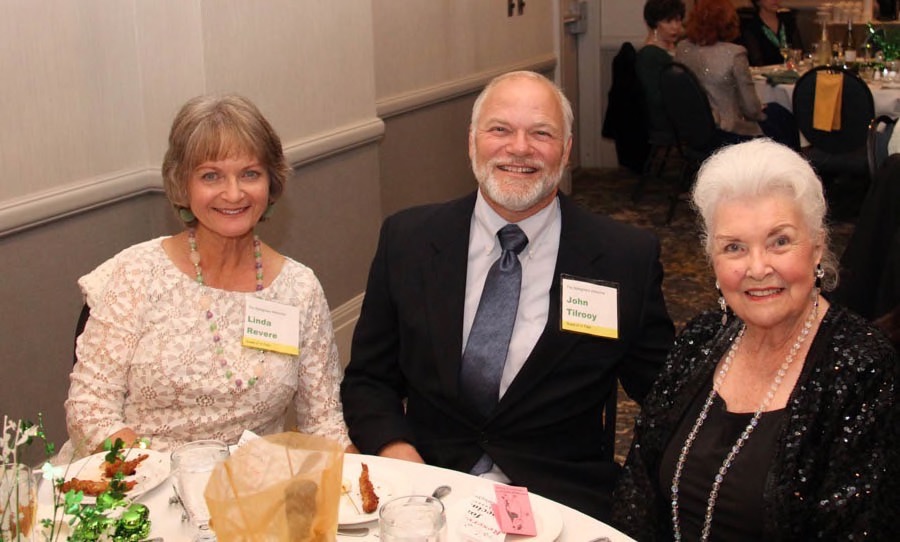 Escapees from The Phoenix Club! Welcome!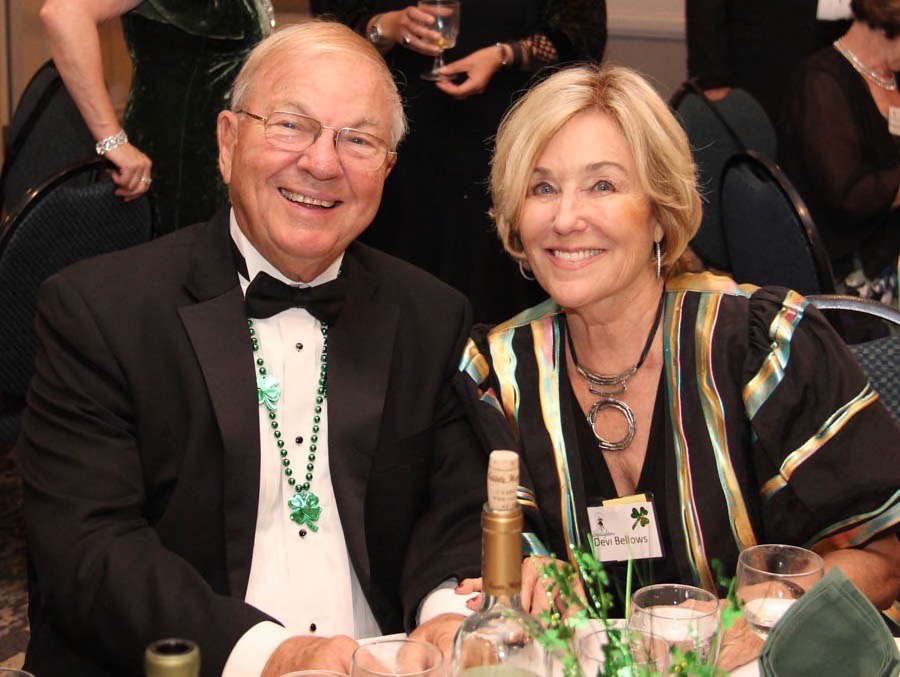 A little bit of green everywhere

Don's tie actually lights up!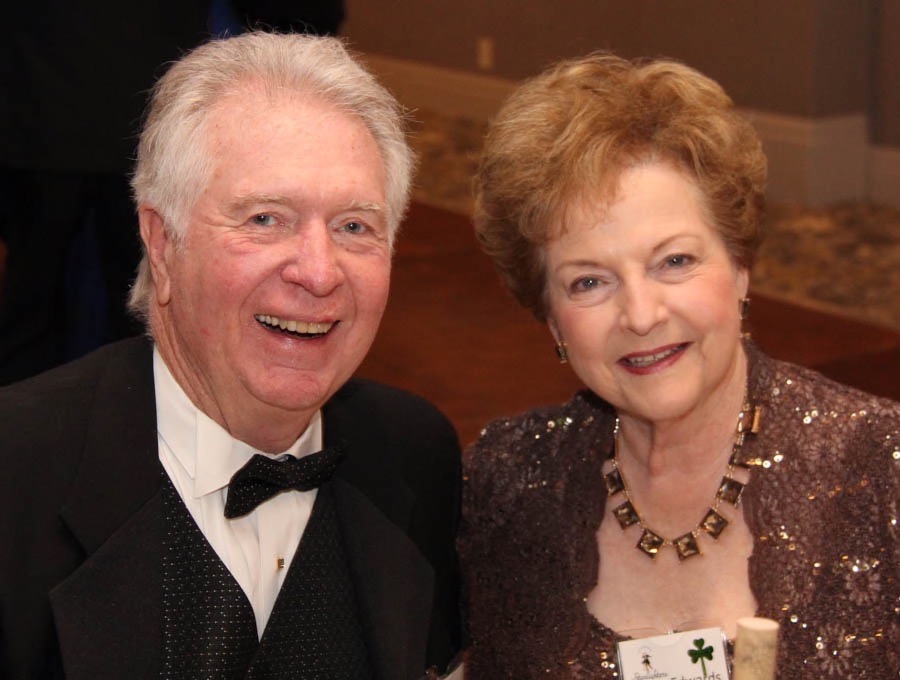 Enjoying the great music by Wyatt Haupt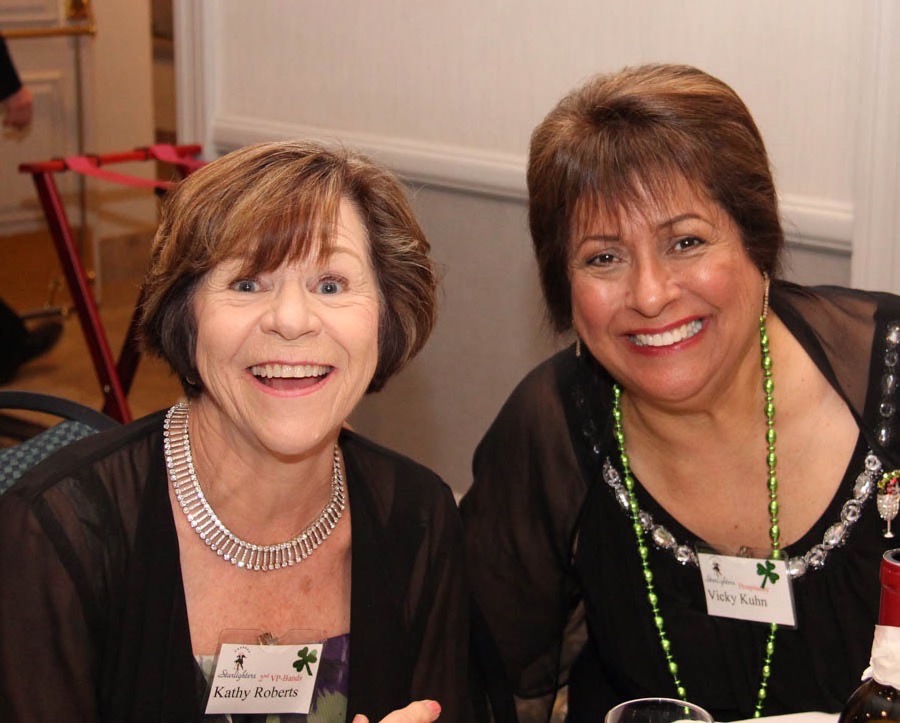 Always smiling... What do they know that we don't?

Great seats... Right next to the dance floor!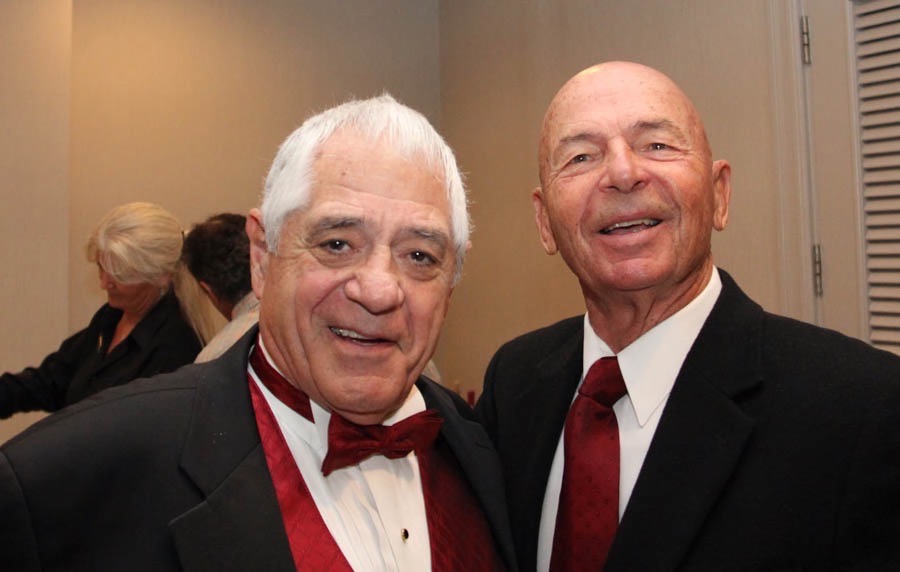 "We are known as 'The Red Tie Guys'... No really"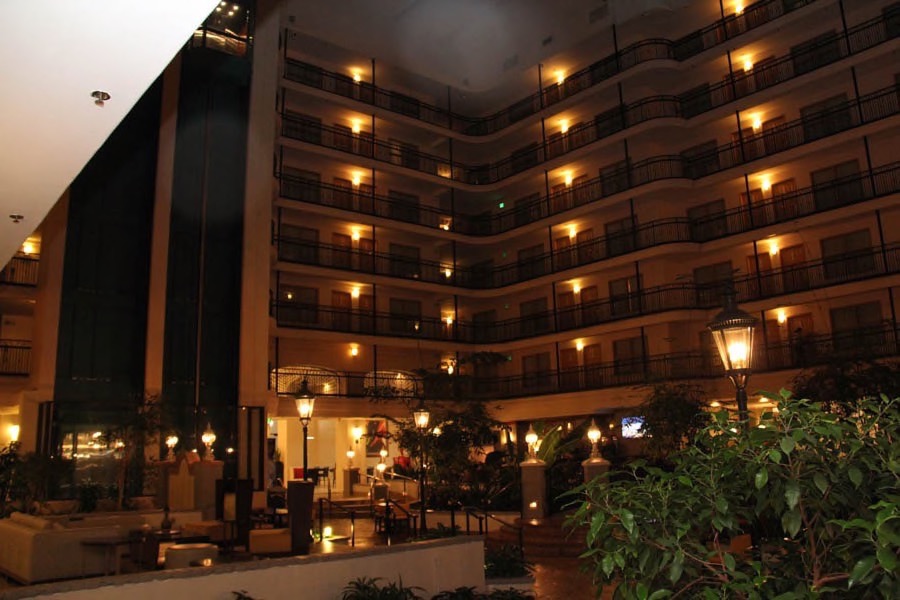 The lobby was huge!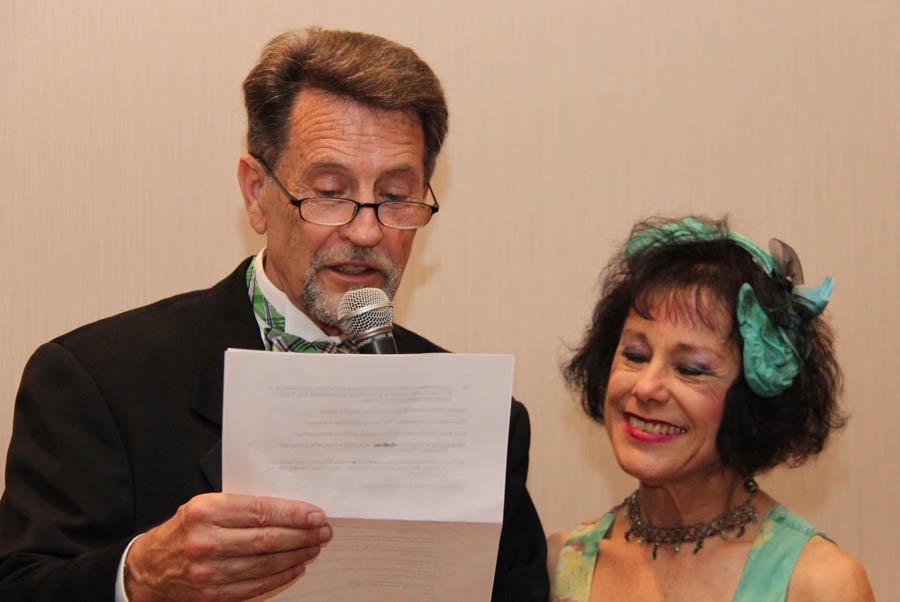 The O'Zaitz spread the word

"We will drink to that.... In fact, we will drink to anything!"

The evening is full of romance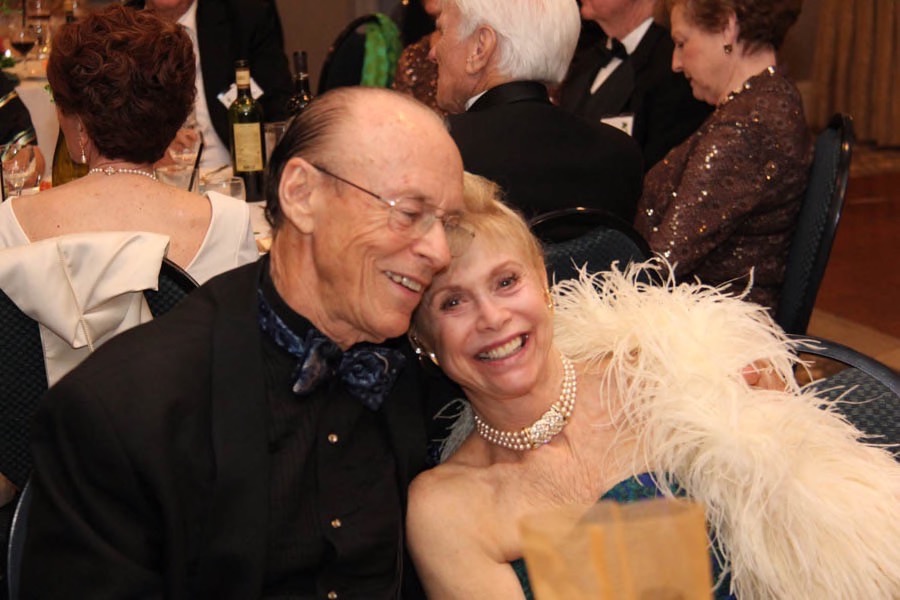 All smiles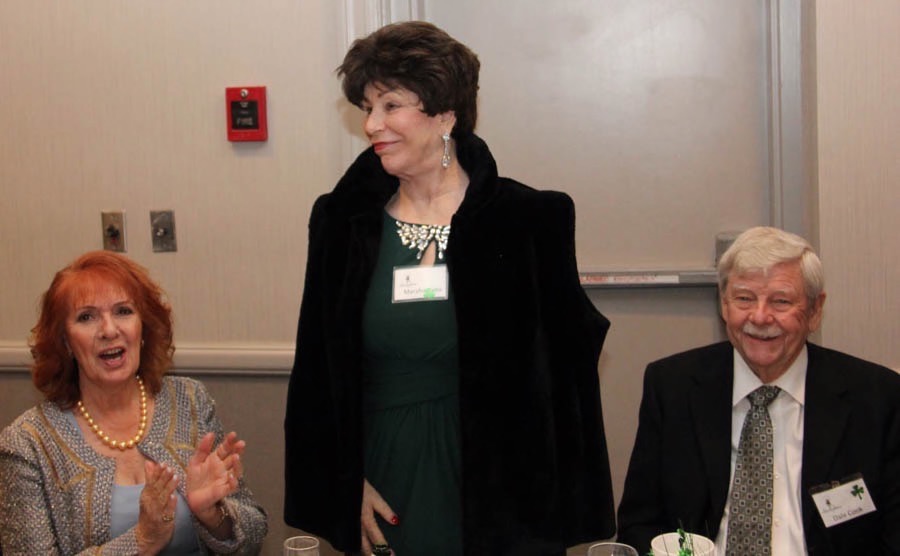 Birthday girl

Kerstin and Hans... Thanks for taking pictures tonight!