After Dinner Dancing (Page Three)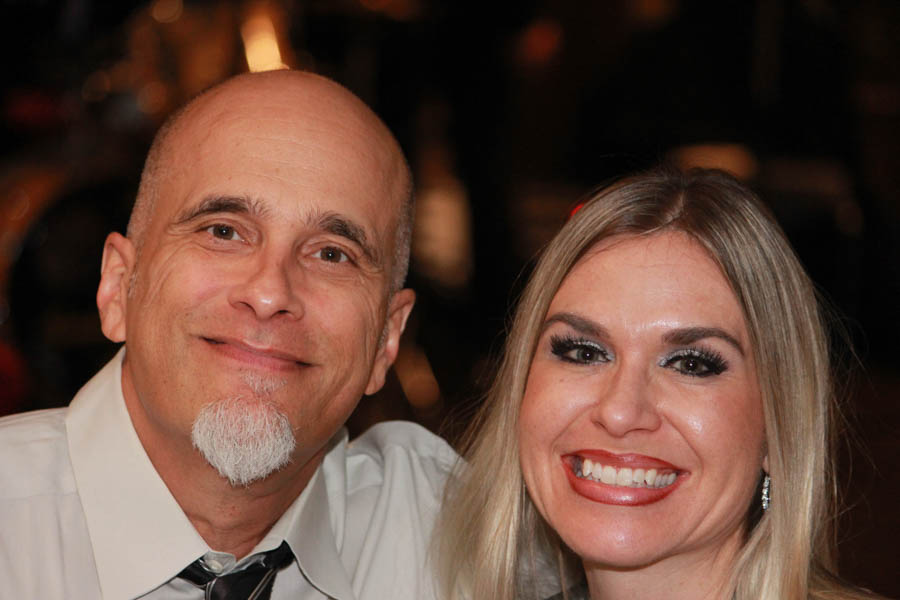 Thank you Jennifer for taking the after-dinner pictures!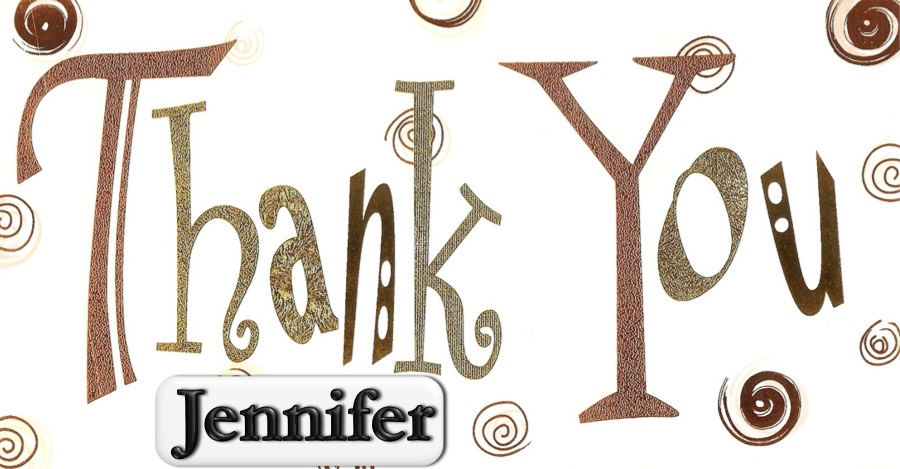 The Fearless Leader And First Lady Take The Stage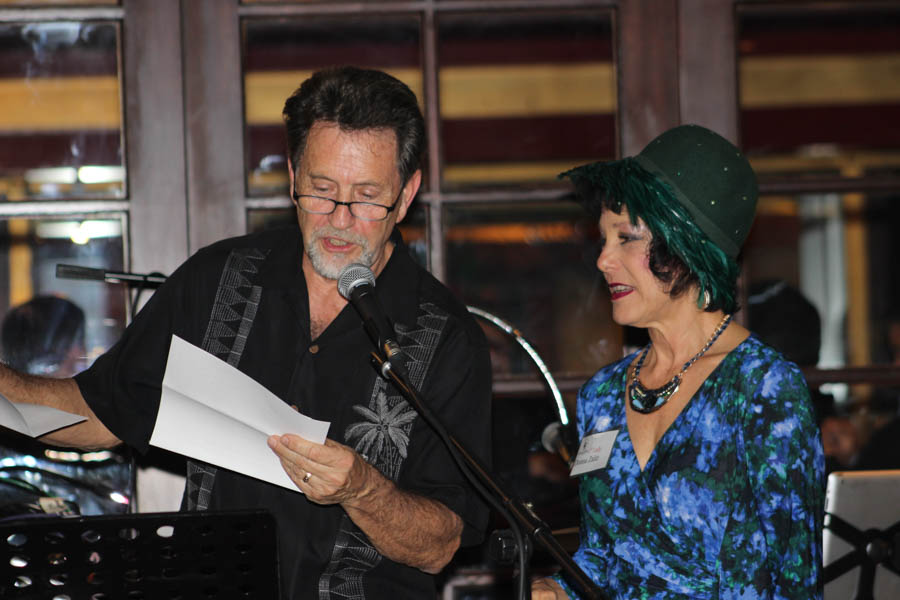 Time for some serious pronouncements!
Did You Know?
Q: What is an "IG" ?
A: Igloo without a loo
Explanation: There are several theories about the origin of this informal British term for a toilet. The first, and most popular, is that it derived from the cry of 'gardyloo' (from the French regardez l'eau 'watch out for the water'), which was shouted by medieval servants as they emptied chamber pots out of upstairs windows into the street. This is historically problematic, since by the time the term 'loo' is recorded, the expression 'gardyloo' was long obsolete.
A second theory is that the word derives from a polite use of the French term le lieu ('the place') as a euphemism. Unfortunately, documentary evidence to support this idea is lacking.
A third theory refers to the trade name 'Waterloo', which appeared prominently displayed on the iron cisterns in many British outhouses during the early 20th century. This is more credible in terms of dates, but corroborating evidence is still frustratingly hard to find. Various other colourful theories also circulate, involving references to doors numbered '00' or people called 'Looe'.

The all important announcement... Who gets free dance time?

Our guests, the Groetsch's, for this evening

"OK... Send me the latest news of interest!
Seriously... Email interesting events. happenings, etc to Mimi!


Sponsors of this evenings guests!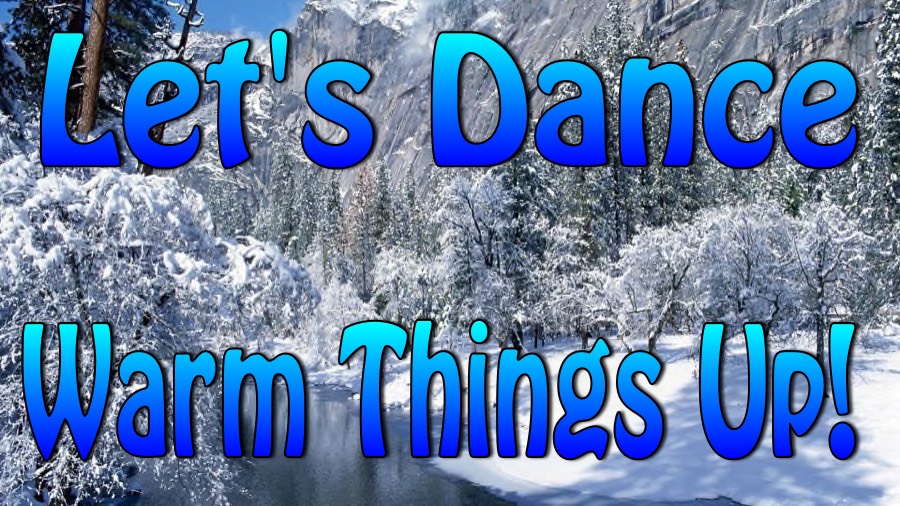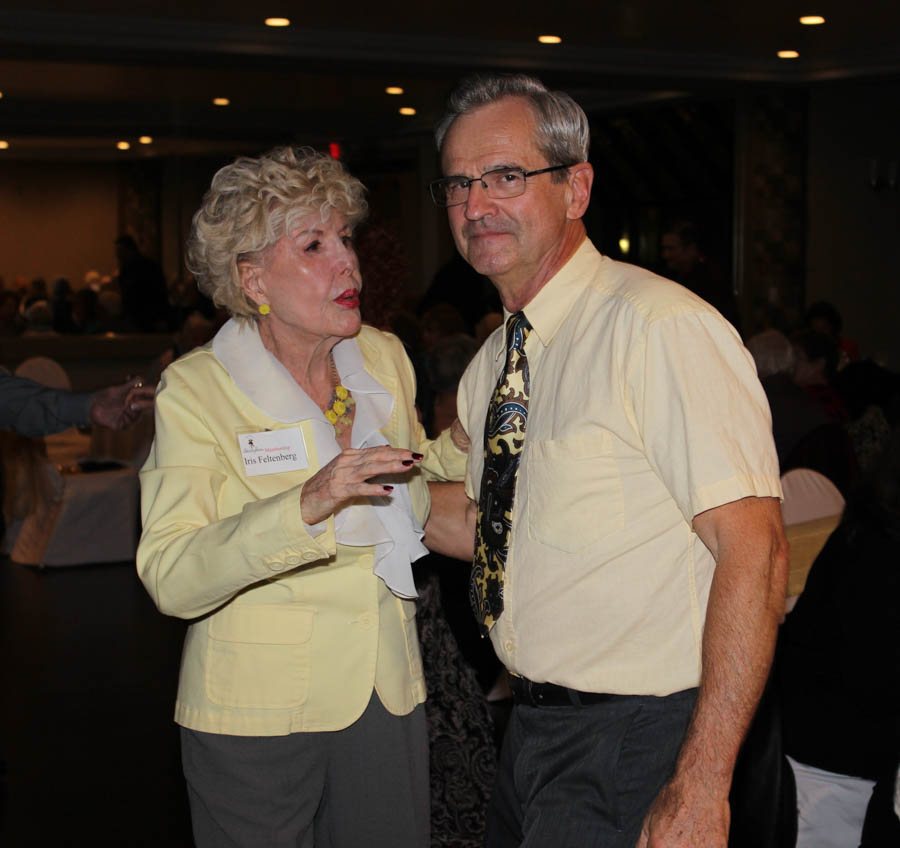 "I suddenly have an urge to sing "Yellow Bird"

Here we go!
Did You Know? - The English rendering of Choucoune: Yellow Bird, first appeared on the album Calypso Holiday, a 1957 release by the Norman Luboff Choir, Norman Luboff having arranged the song in the calypso style that become popular in the English-speaking world in the mid-1950s.
The lyrics for Yellow Bird, by Alan and Marilyn Bergman, have no connection with the narrative of the Durand poem—other than the poem features the words "ti zwazo" (little birds) in its refrain, and so the original Haitian song is sometimes called Ti Zwazo or Ti Zwezo.
The song became a minor hit at #70 on the Billboard Hot 100 for the Mills Brothers in 1959. Its most successful incarnation came in the summer of 1961 when the Arthur Lyman Group reached #4 on the Hot 100.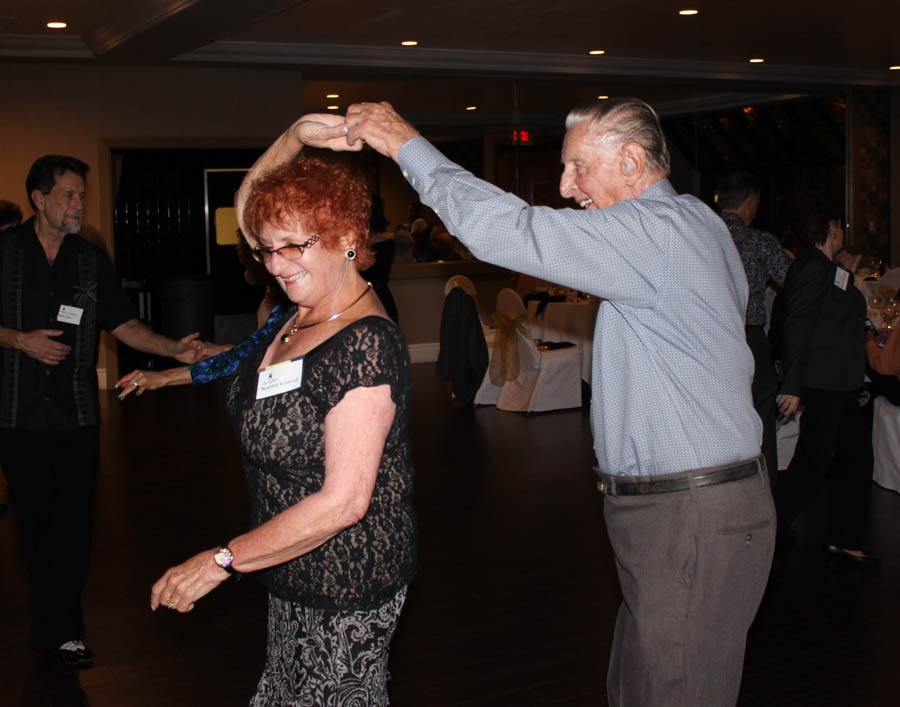 Go Gerry Go!

Marcia and Leon are looking good!
Did You Know?
Q: Why does it take longer to build a blonde snowman than a regular one?
A: You have to hollow out the head.

"Hang on... Here we go!"

Love those smiles!
Did You Know?
Q: What vegetable was forbidden on the ships of Arctic explorers? A: Leeks!

Gettin' down!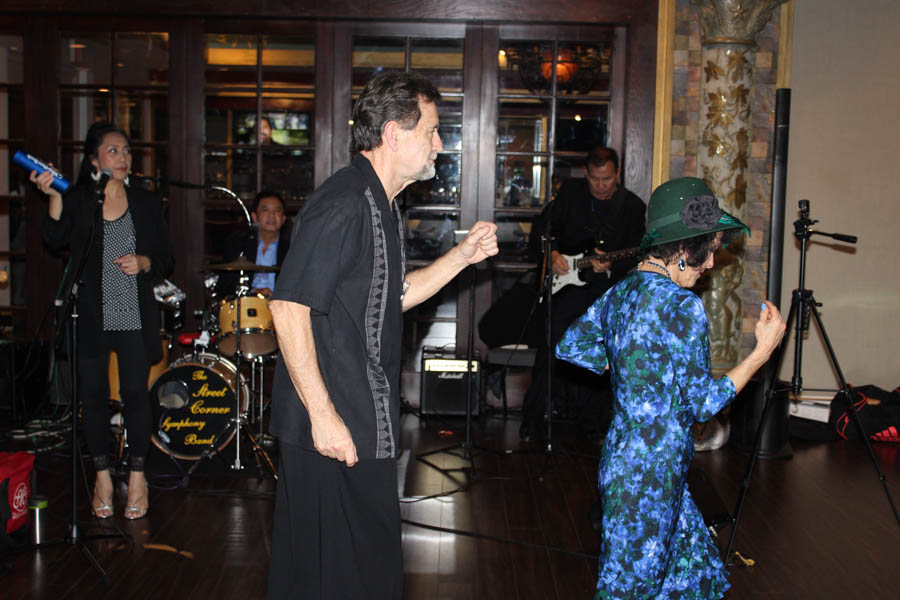 "I feel like I am being followed!"

No fair looking at his feet!

"Yes... I have one black and one blue sock on this evening"

Miles of smiles!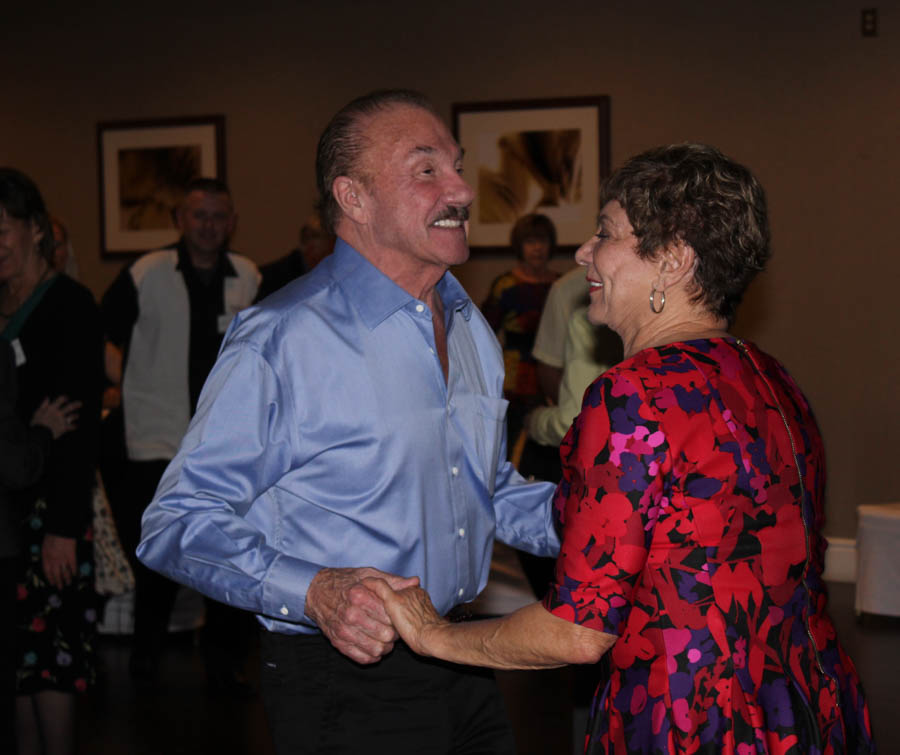 Don is movin' and groovin'

Having fun? No doubt!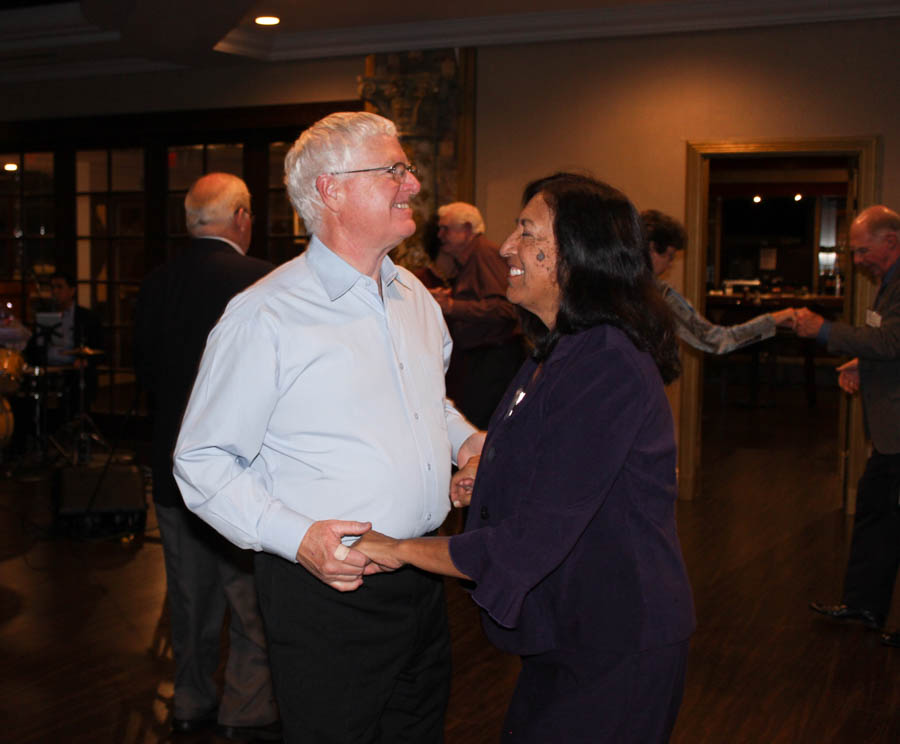 Ken and Amy... Professional smilers!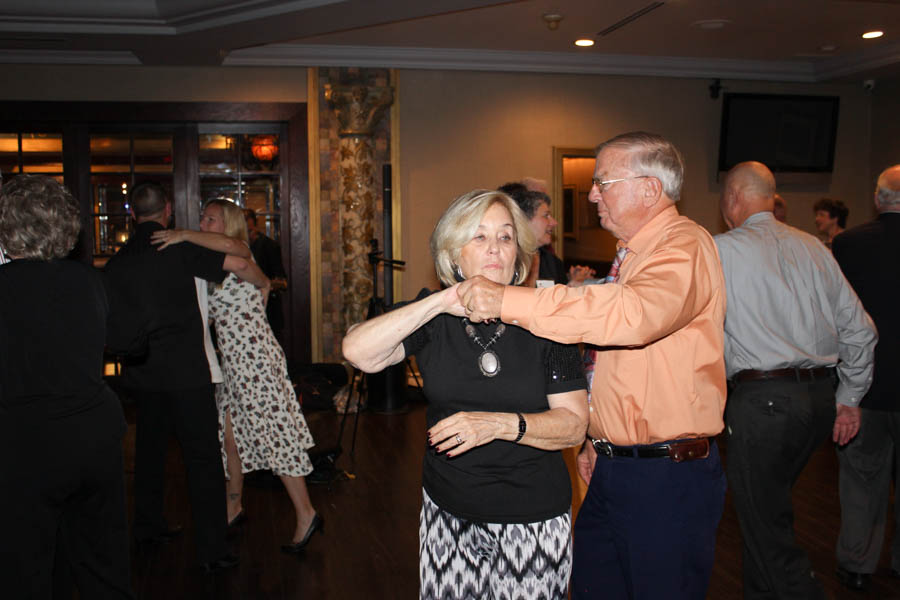 Devi is getting ready to turn!

Whoosh... So fast you didn't see the move!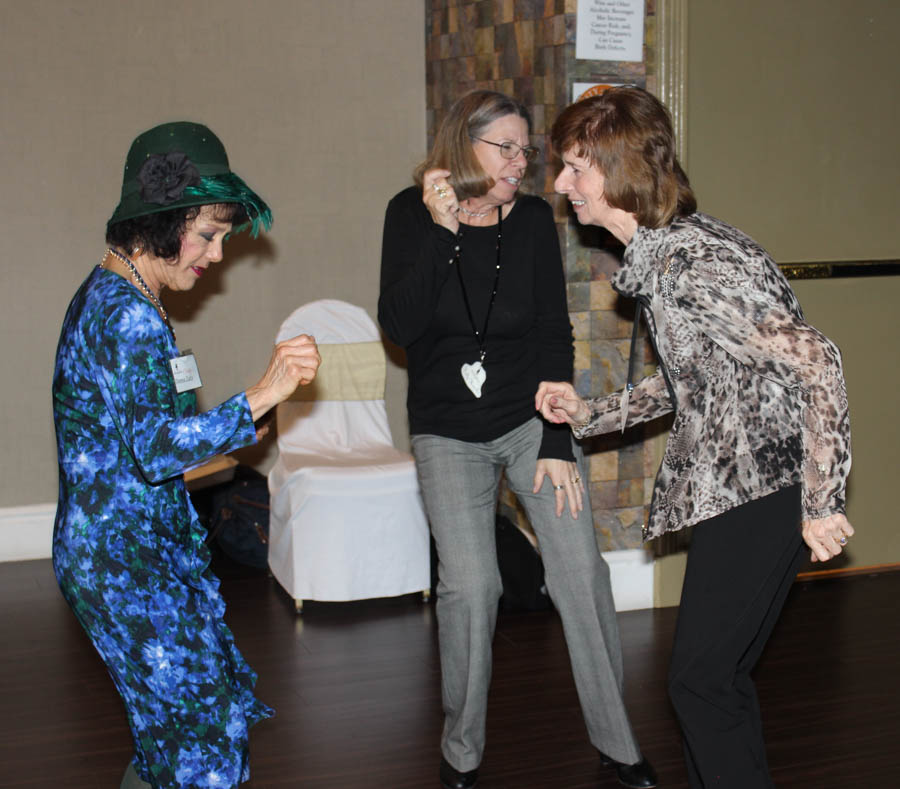 They be moving!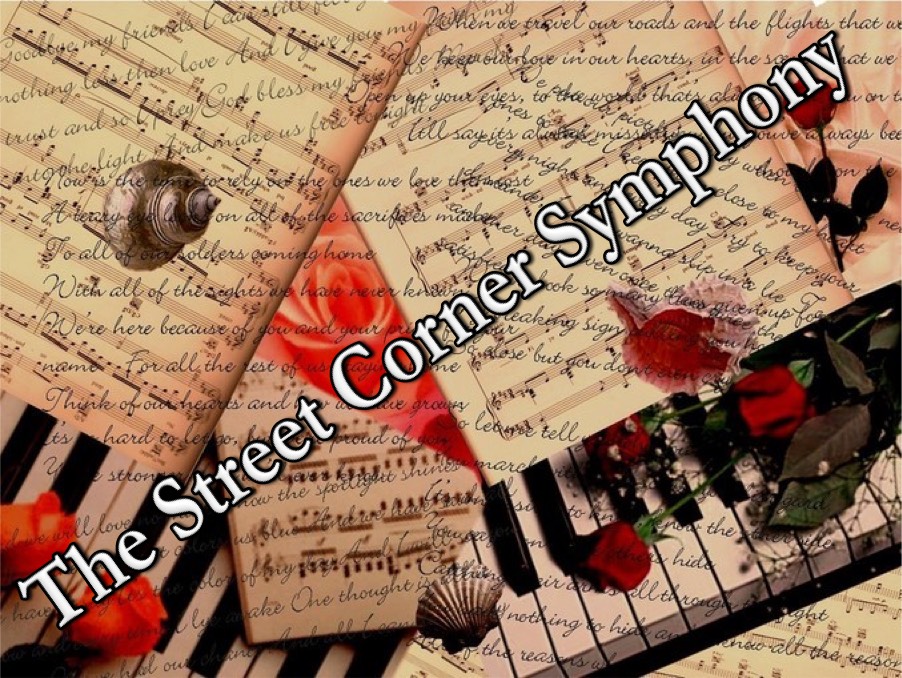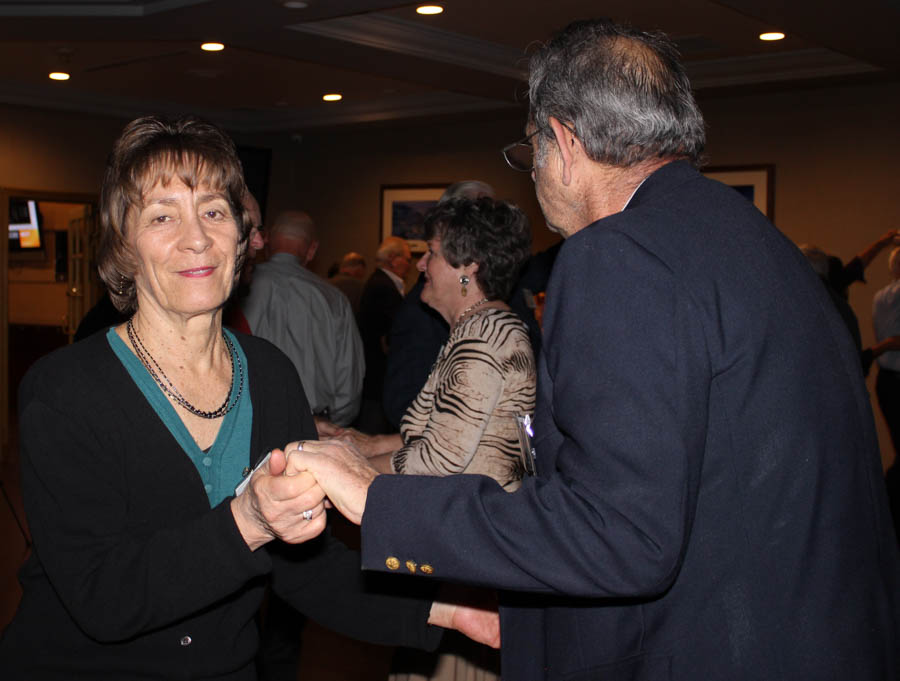 Our guests are up and about! Good dancers!

Darwin is hanging right in there!
Did You Know?
Q: What do you call ten Arctic hares hopping backwards through the snow together?
A: A receding hare line.

Watch the fancy hand-work!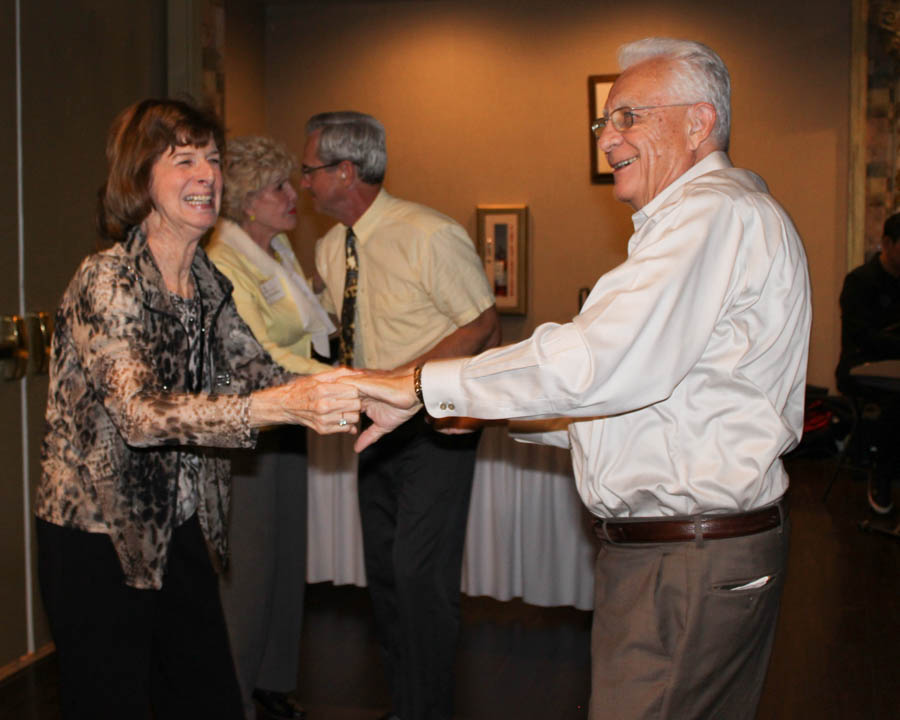 "He promised NOT to let go this time!"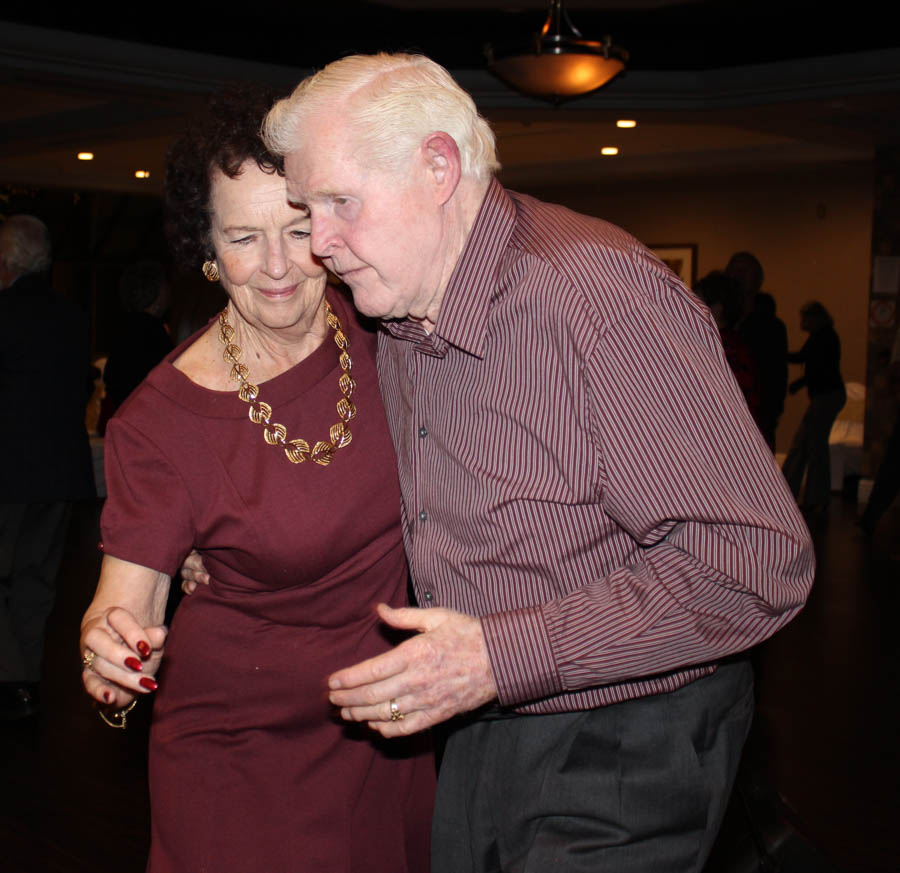 Matching colors... Looking sharp!

All smiles!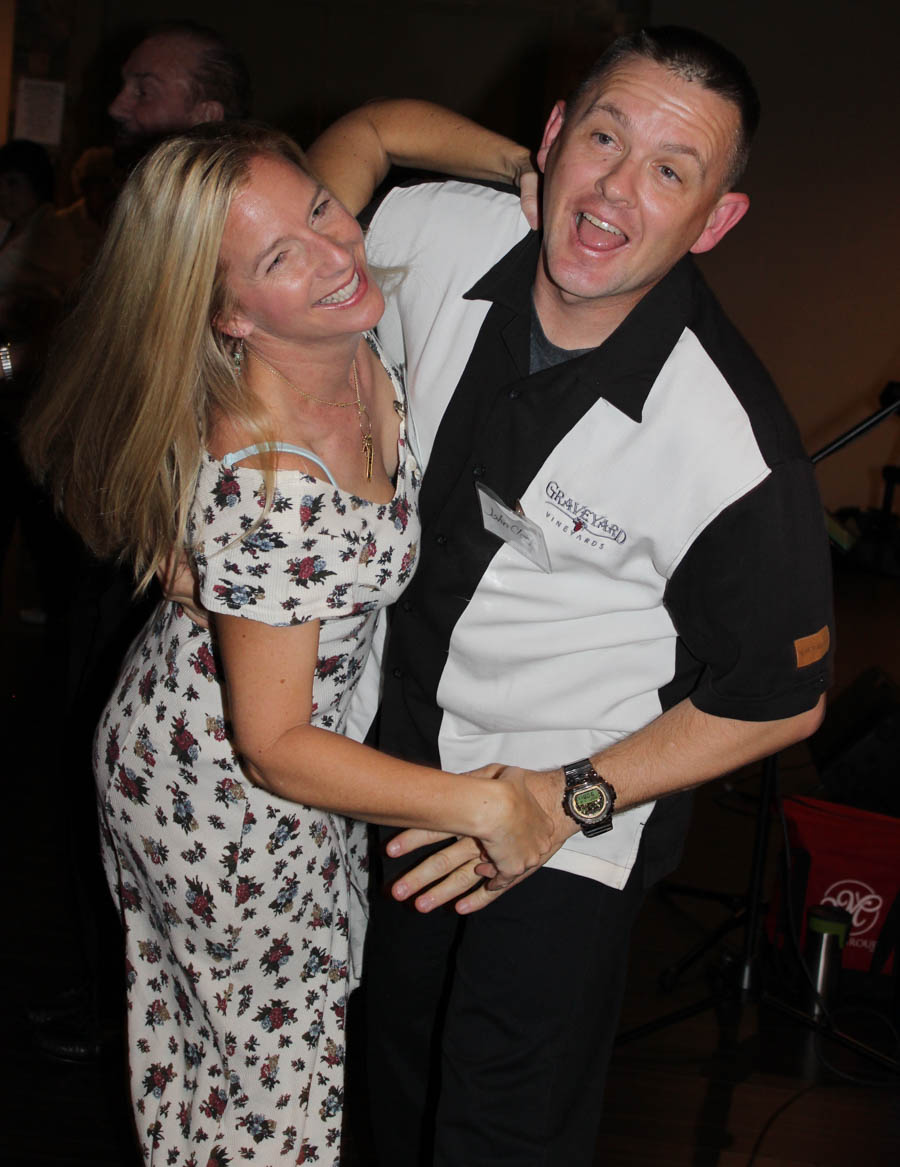 "Hang on... We are about to dip"
Did You Know? - Dips are common to many dance forms (Tango, Lindy Hop, Salsa, Ballroom dances).
Standard: The flyer usually balances herself. The flyer's body may be horizontal or vertical. There are many grips for bases. The base uses a one-handed grip if flyer is experienced. In performance, flyer may turn her torso sideways toward the audience or toward the base. In social dance, they flyer usually turns her torso toward the base.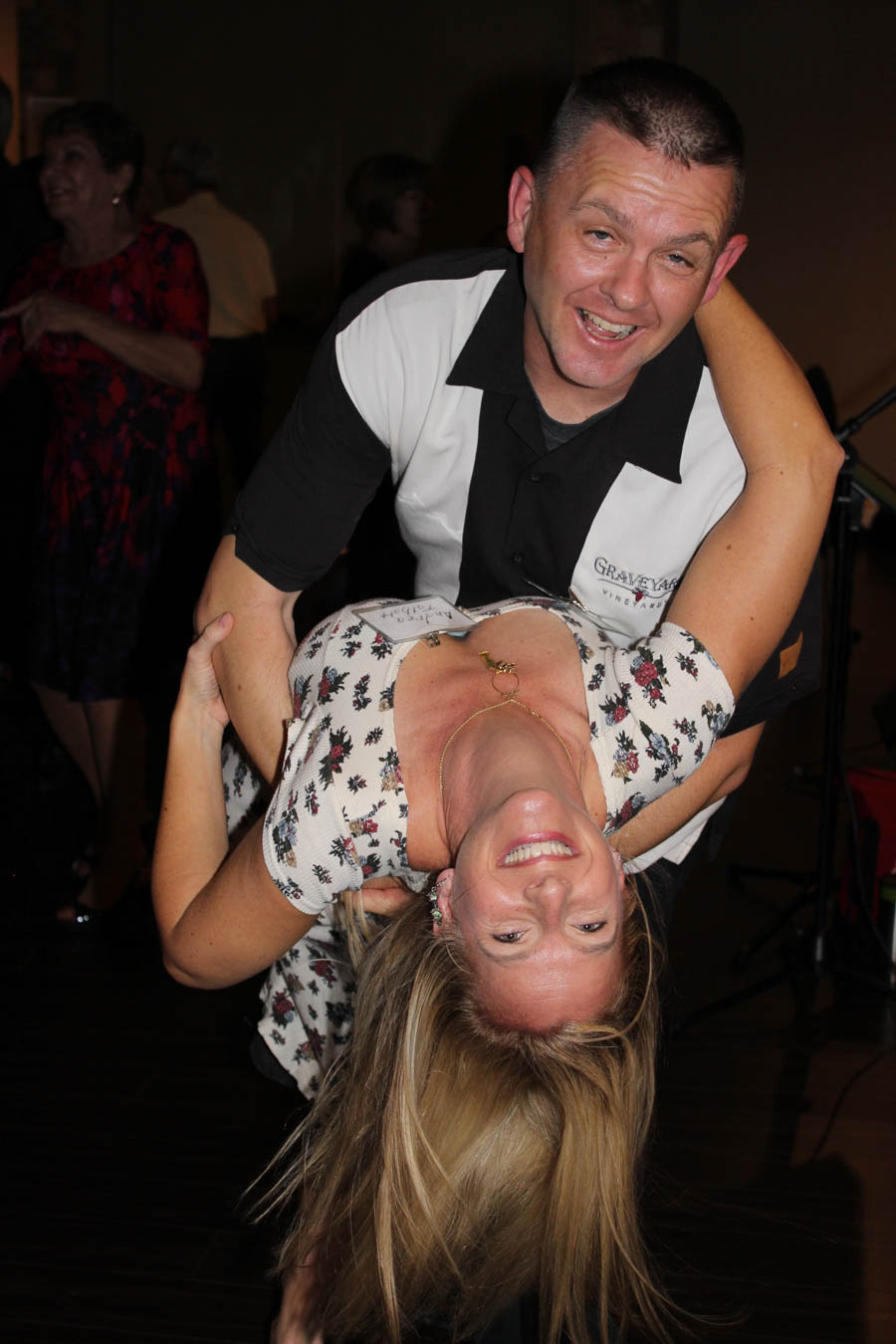 "Whoa! I am seeing the ceiling!"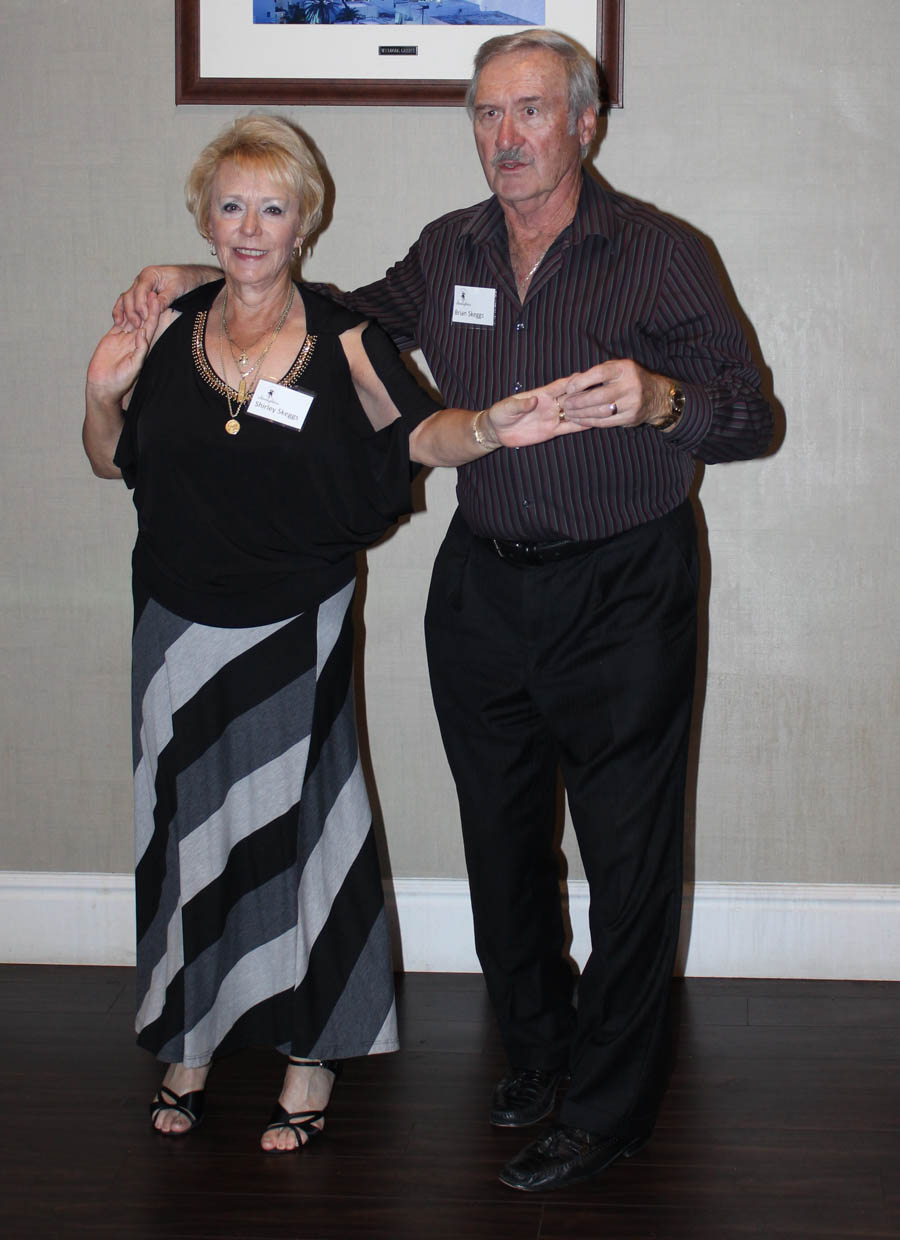 Brian is practicing his serious look!

Go Girl!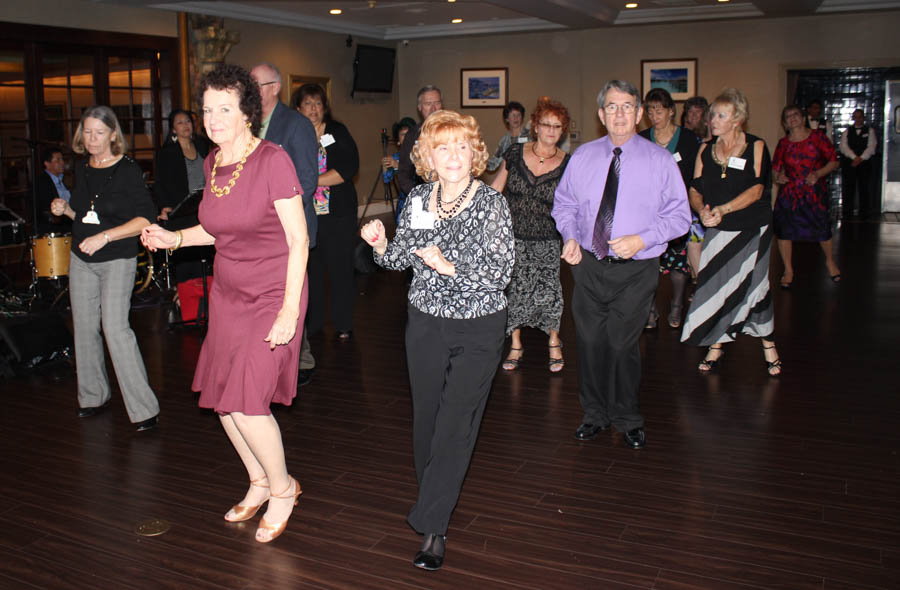 The house be jumping!

Turn to the left.... Turn to the right....
Stand up... Sit down.... Fight fight fight!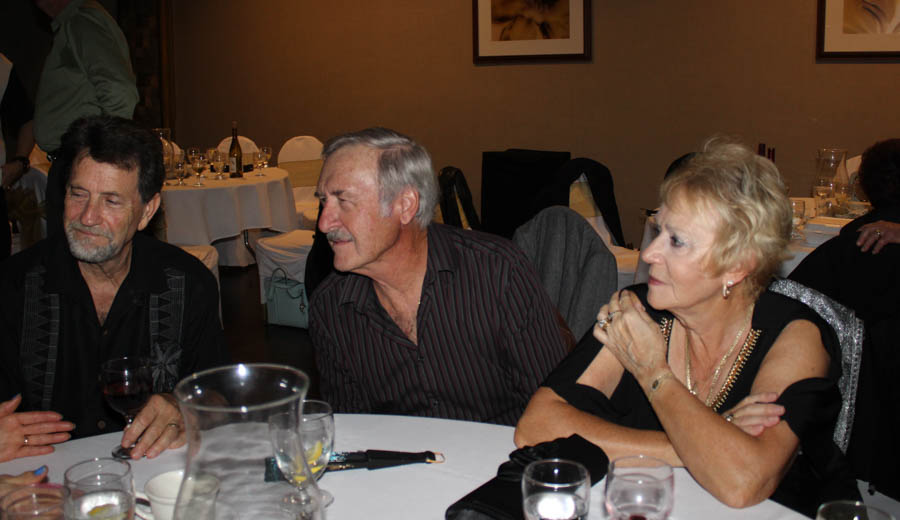 "The show is about to start!"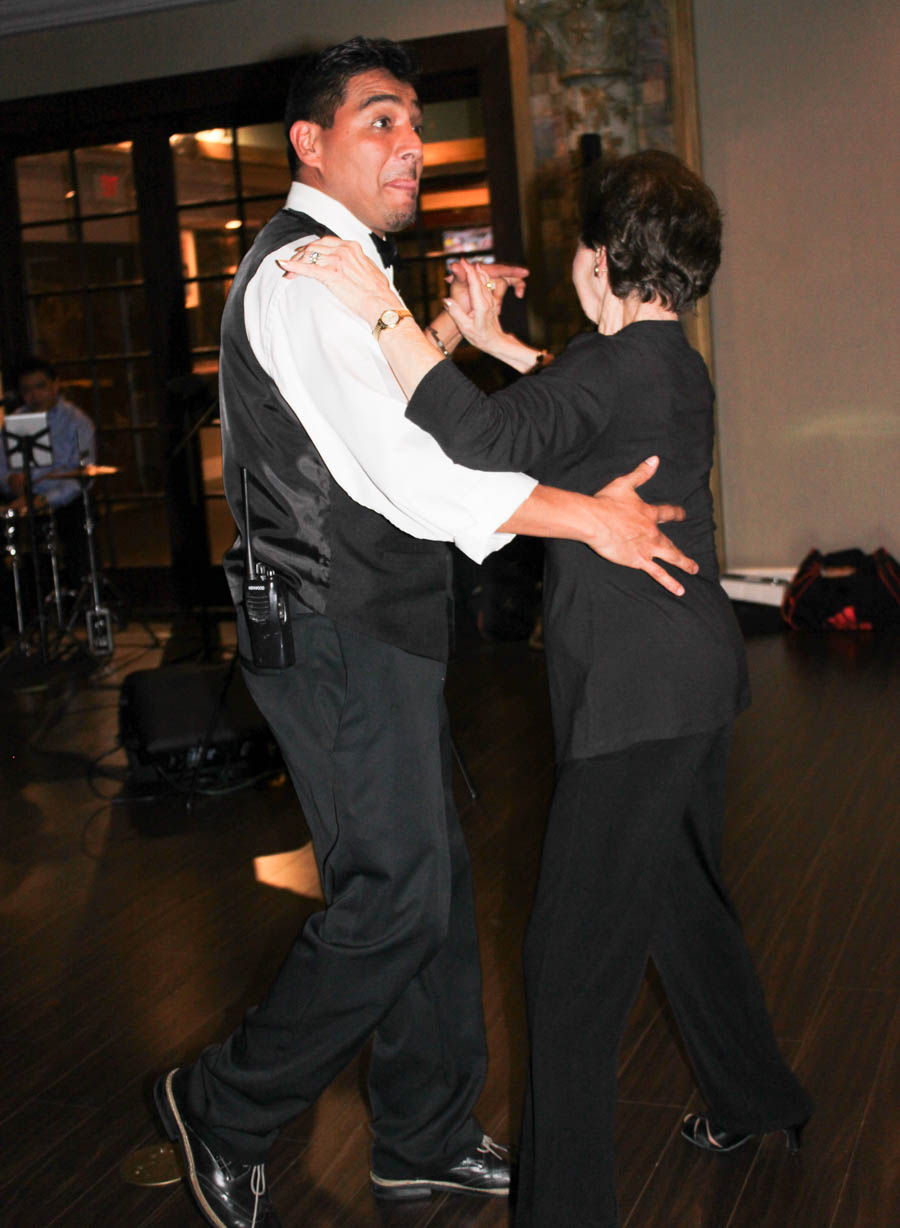 "Come on Jan.... Let's show them how it is done!"
Did You Know? - Francisco PRONOUNCED: frahn-THEES-ko (Spanish), frahn-SEES-ko (Latin American Spanish), frən-SEESH-koo (Portuguese)

Jan has a tiger by the tail!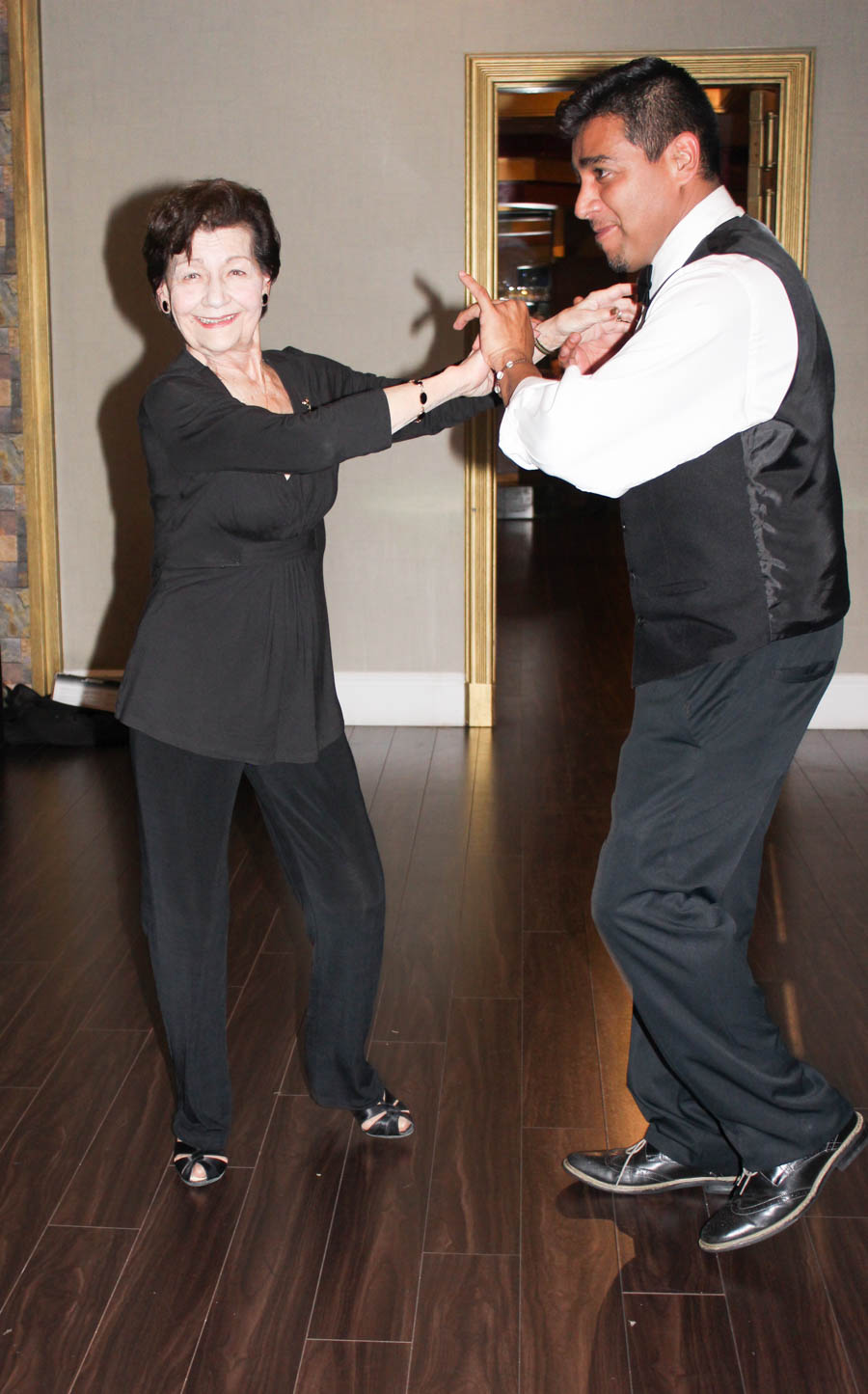 "Dang... He is good!"

We are awaiting Leon to pick up Marcia.....

Having fun!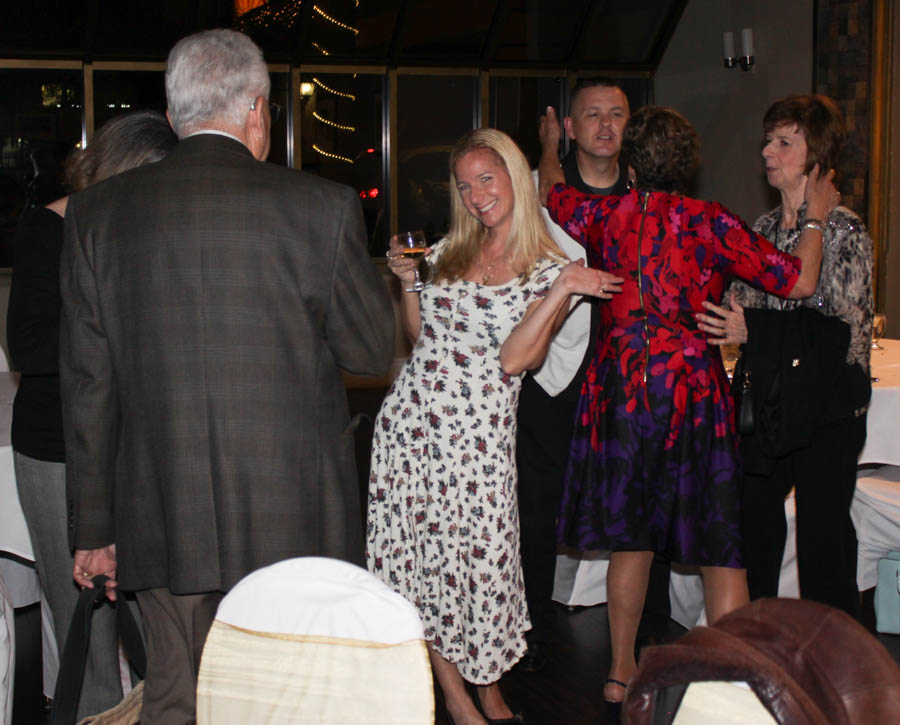 Saying goodbye just as the party starts to roar!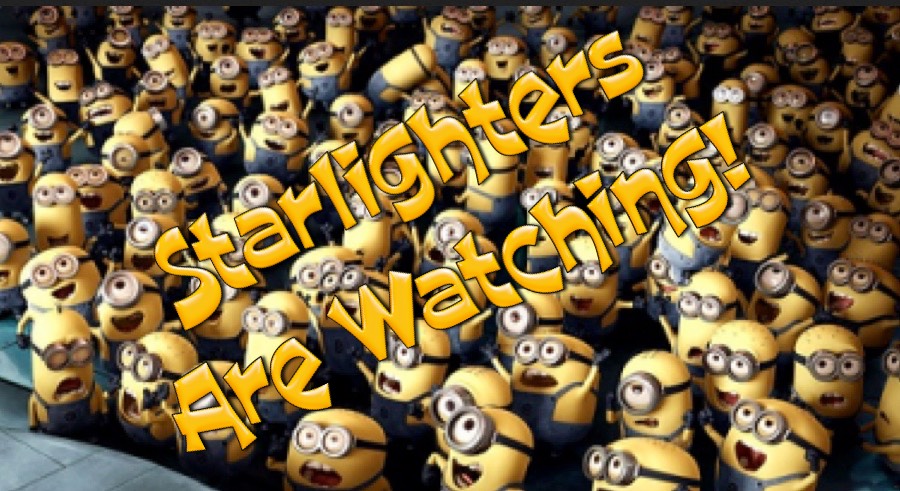 "Watcha doin' big boy??"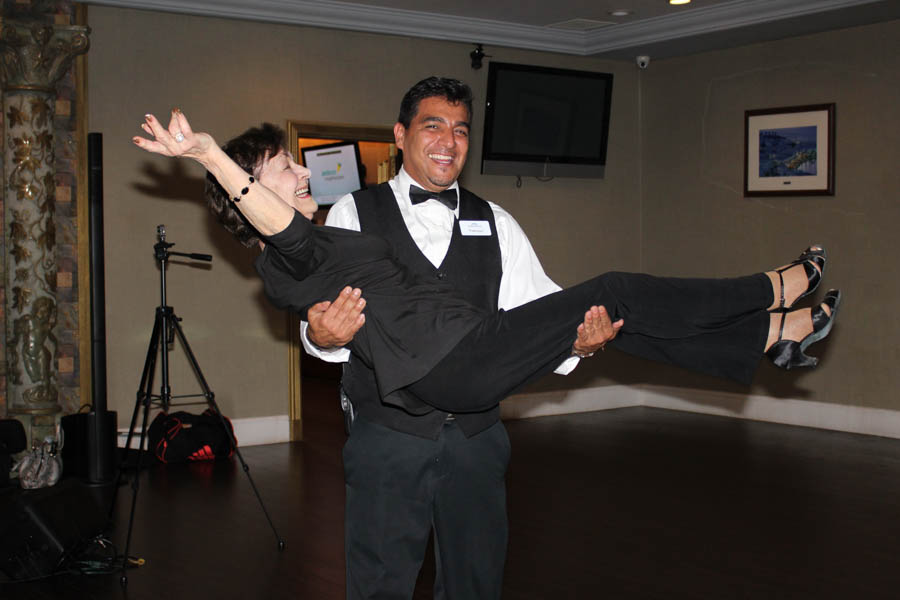 "Woopee! I am flying!"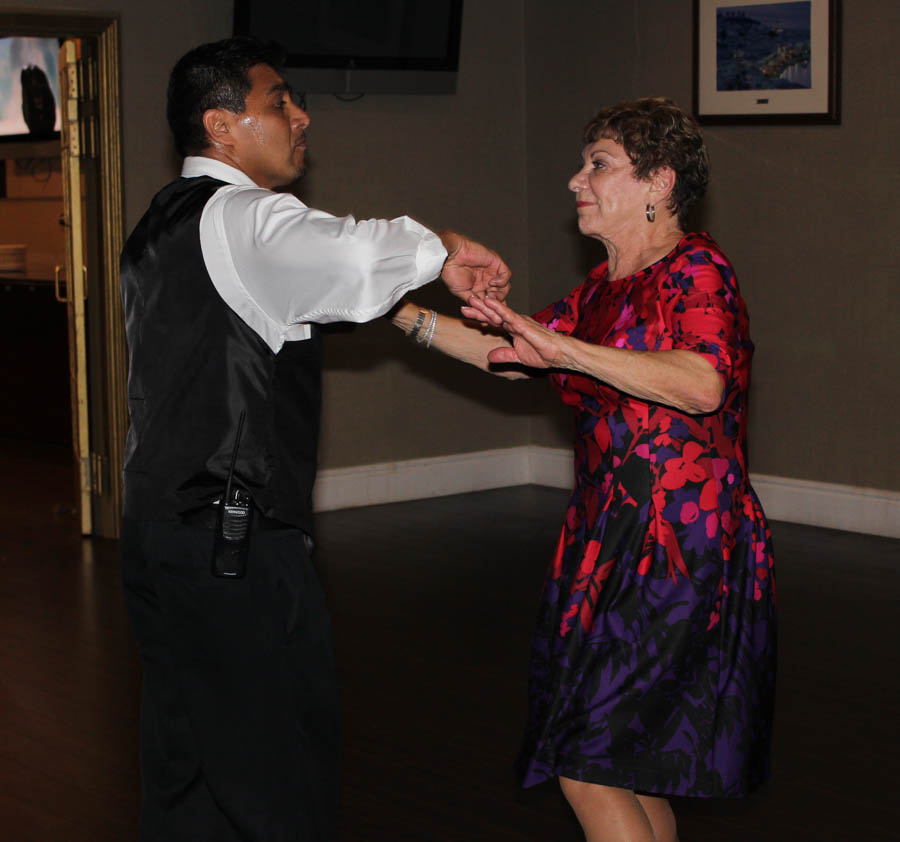 Marilyn decides to teach Francisco a few new steps!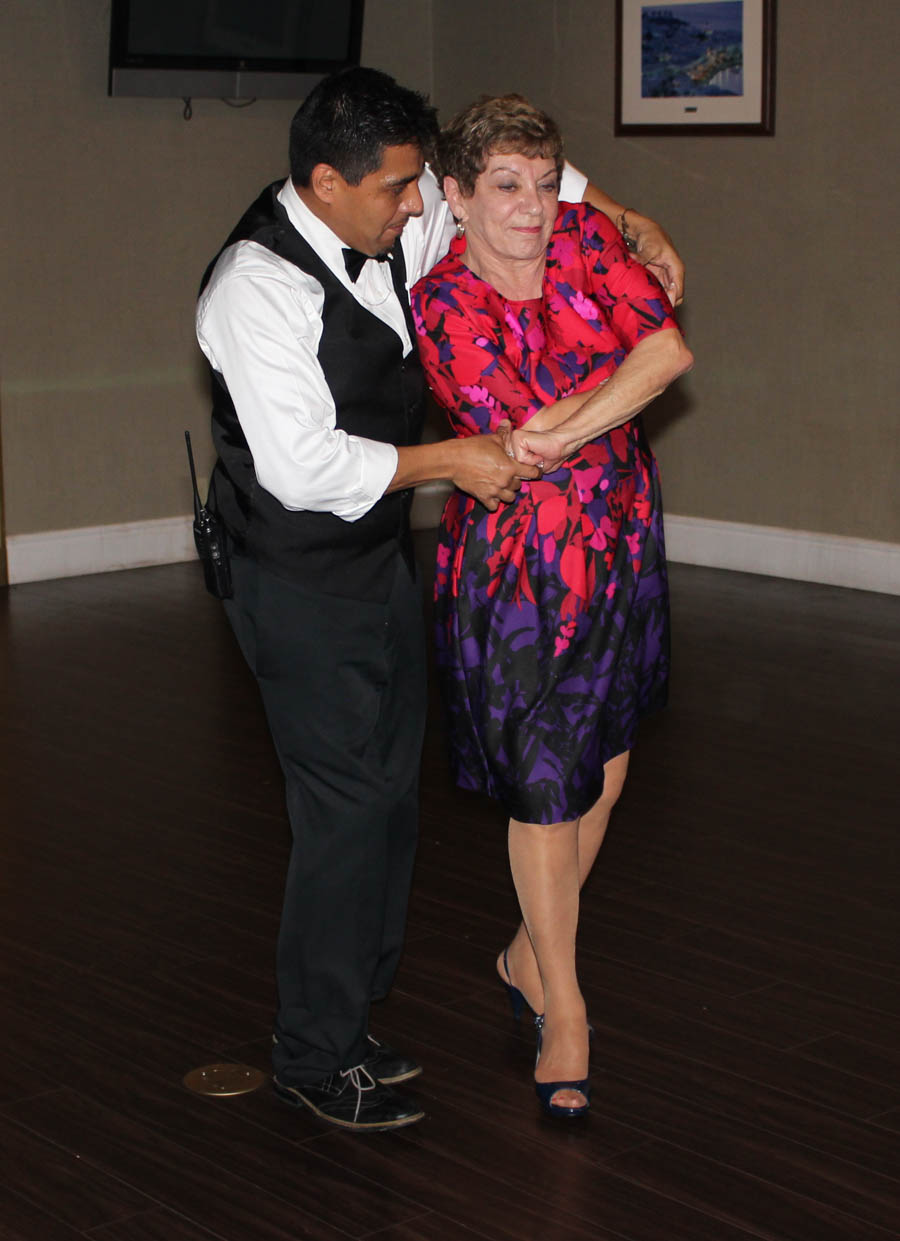 "OK.... Double reverse inverse summersault dip twirl"

Thank you Marilyn for taking it easy on him!

Francisco is beginning to look tired...

"I think we might have a new member!"

"I am a camera widow right now!"

Oh dear.... Mop time!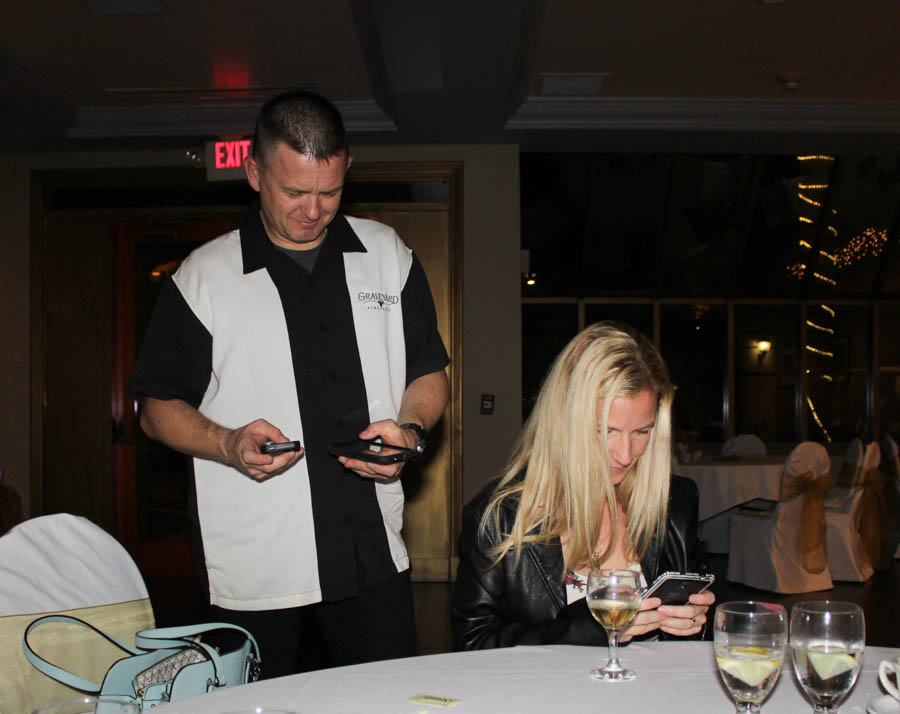 OMG... Three phones... Who is texting whom!?

"Do you like my new bag?"

Heading out!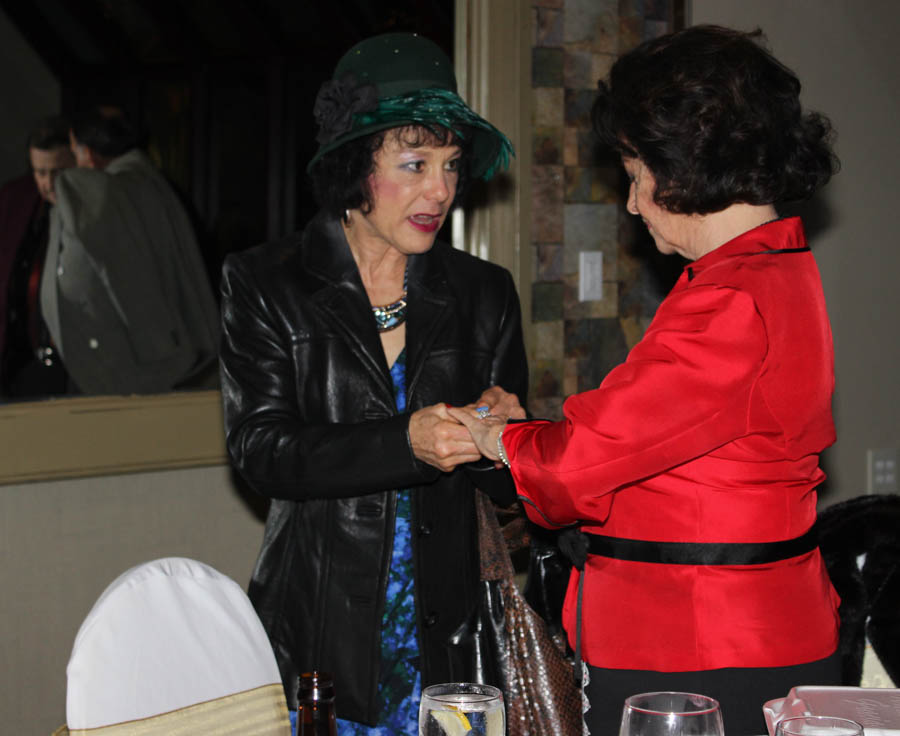 See you in two months!