The Summer 2009 Casual Is Well Under Way (Page Two)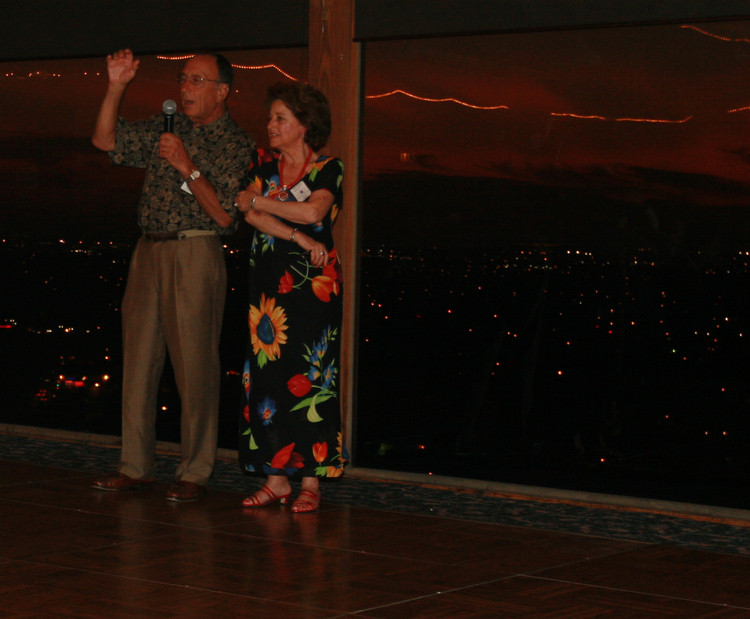 "...and I promise two chickens in every garage and a car in every pot!"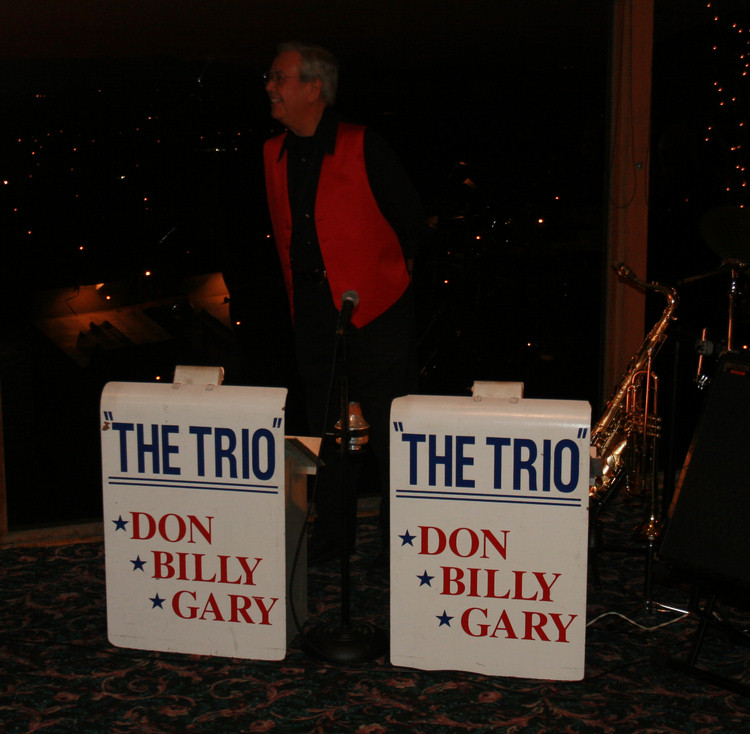 Don Petersen

Great music
Anniversary Waltz For The Newly Weds
Did you know? -The music was written by Dave Franklin, the lyrics by Al Dubin. The song was published in 1941. The music was originally from "The Waves of the Danube" by the Romanian composer Ion Ivanovici.
Oh, how we danced on the night we were wed
we vowed our true love though a word wasn't said
The world was in bloom, there were stars in the skies
except for the few that were there in your eyes

Dear as I held you close in my arms
Angels were singing a hymn to your charms
Two hearts gently beating, murmuring low
Darling, I love you so

The night seemed to fade into blossoming dawn
the sun shone anew but the dance lingered on
Could we but relive that sweet moment sublime
We'd find that our love is unaltered by time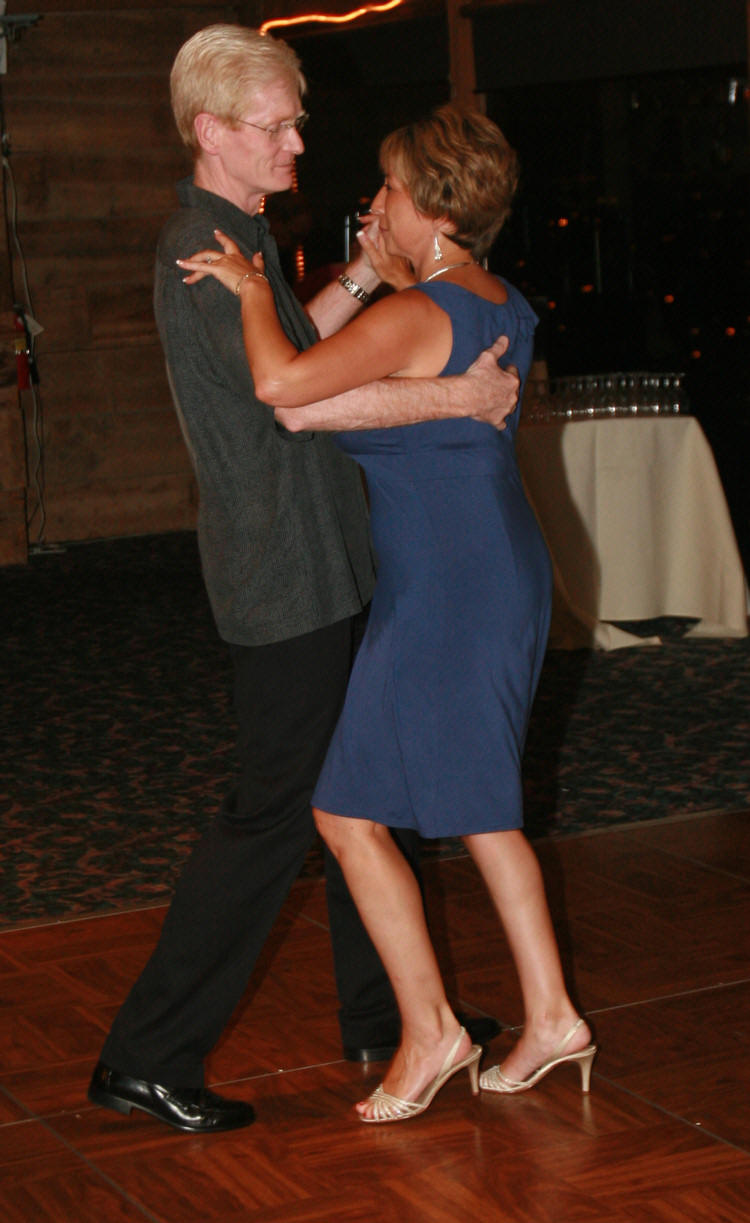 Congradulations!

Sue and Paul join in the dancing... The cameraman becomes visible (Thanks Bob Zaitz)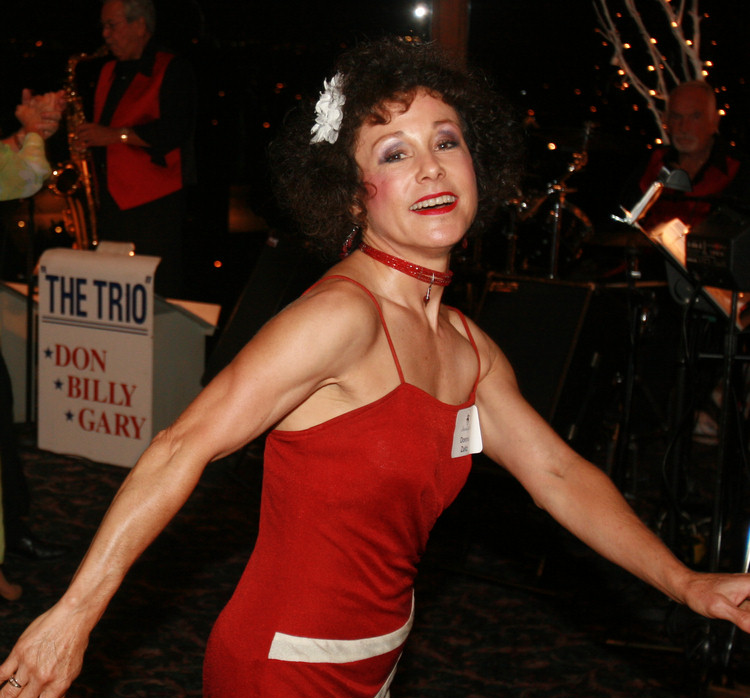 Donna hits the floor running!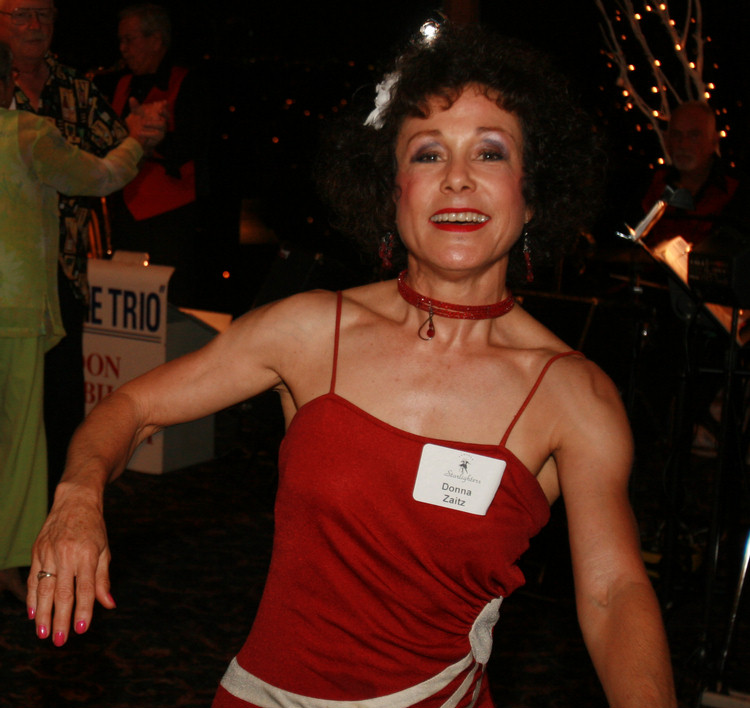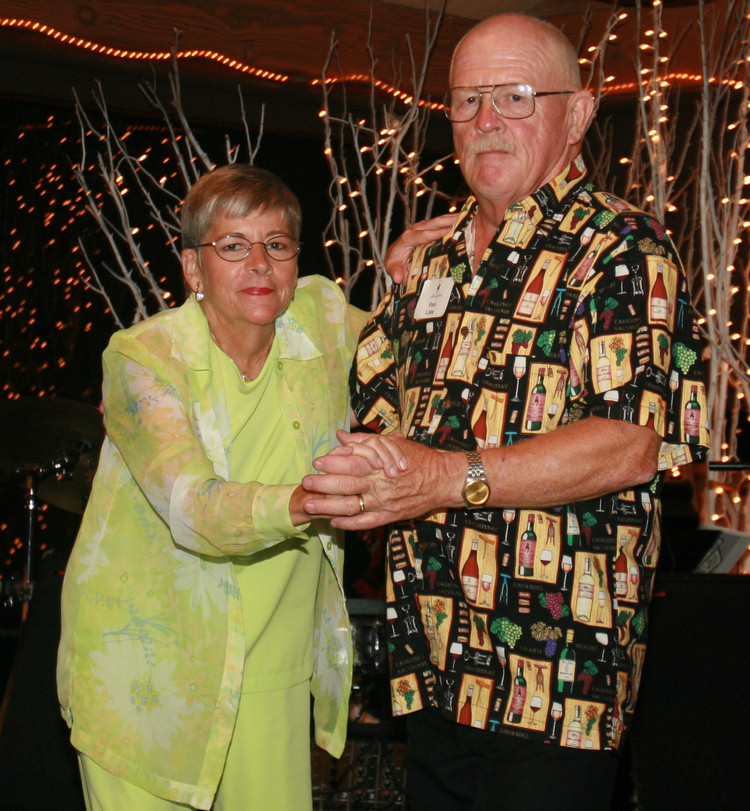 The Disneyland Fireworks Are Clearly Visible
Did you know? - A firework is a low explosive pyrotechnic device used primarily for aesthetic and entertainment purposes. The most common use of a firework is as part of a fireworks display. A fireworks event (also called a fireworks show or pyrotechnics) is a display of the effects produced by firework devices. Fireworks competitions are also regularly held at a number of places. Fireworks (devices) take many forms to produce the four primary effects: noise, light, smoke, and floating materials (confetti for example). They may be designed to burn with colored flames and sparks including red, orange, yellow, green, blue, purple, and silver. Displays are common throughout the world and are the focal point of many cultural and religious celebrations.

Fireworks were originally invented in ancient China in the 12th century to scare away evil spirits, as a natural extension of the Chinese invention of gunpowder. Such important events and festivities as Chinese New Year and the Mid-Autumn Moon Festival were and still are times when fireworks are guaranteed sights. China is the largest manufacturer and exporter of fireworks in the world.

Fireworks are generally classified as to where they perform, either as a ground or aerial firework. In the latter case they may provide their own propulsion (skyrocket) or be shot into the air by a mortar (aerial shell).

The most common feature of fireworks is a paper or pasteboard tube or casing filled with the combustible material, often pyrotechnic stars. A number of these tubes or cases are often combined so as to make, when kindled, a great variety of sparkling shapes, often variously colored. The skyrocket is a common form of firework, although the first skyrockets were used in war. The aerial shell, however, is the backbone of today's commercial aerial display, and a smaller version for consumer use is known as the festival ball in the United States.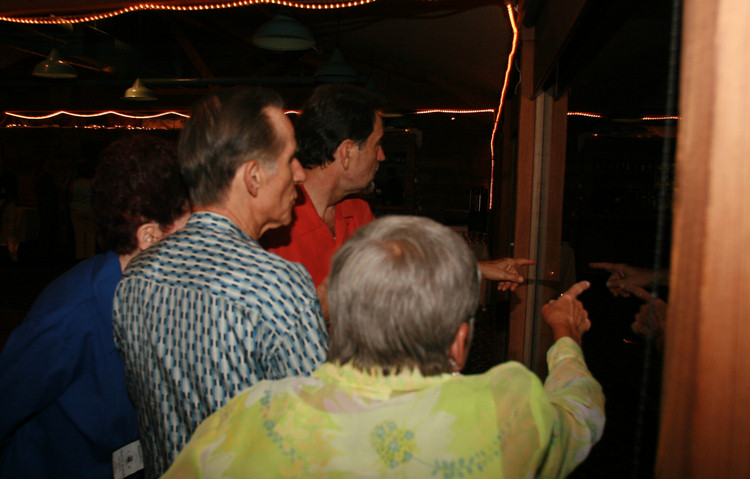 Oooh's and Ahhh's... We will have no finger pointing!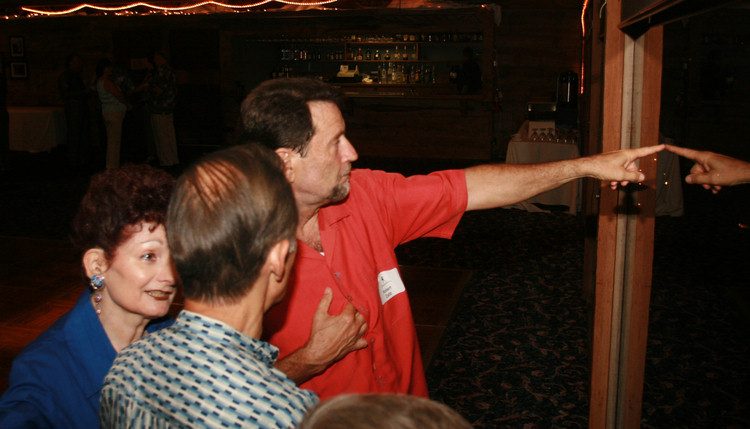 Bob sees the big one!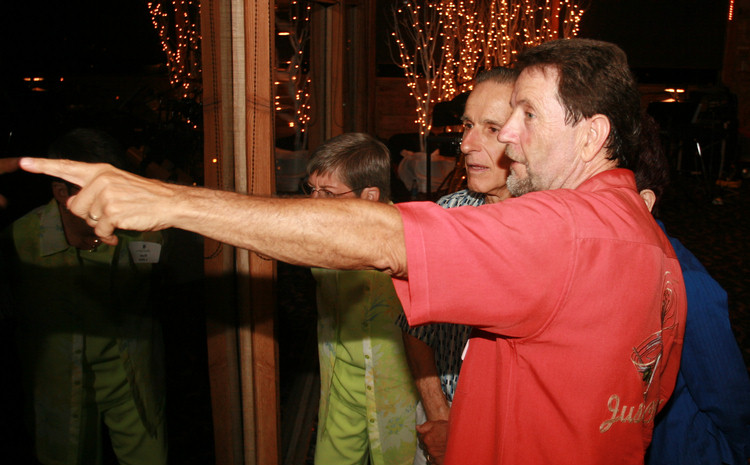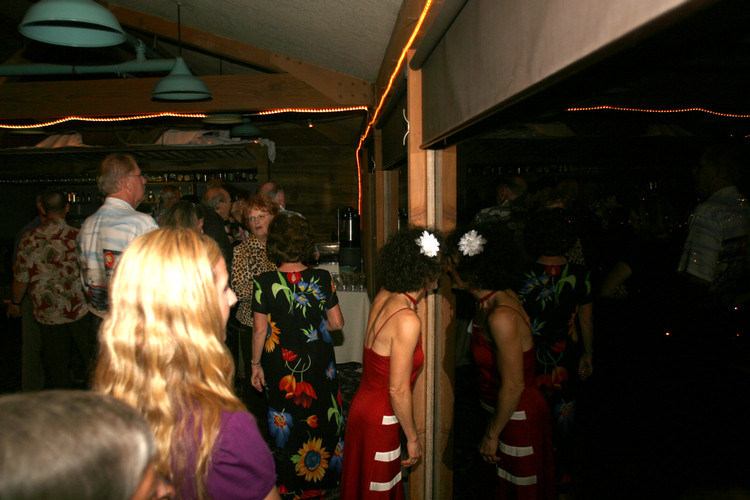 Seeing double after only six glasses of wine?
Time To Dance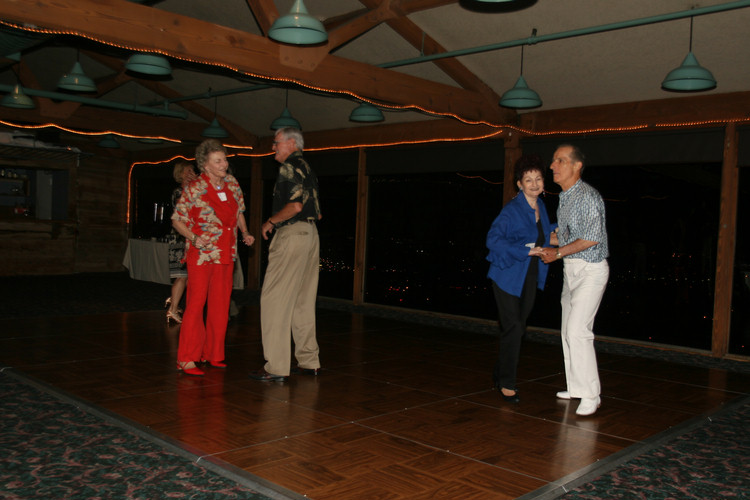 Where is everyone?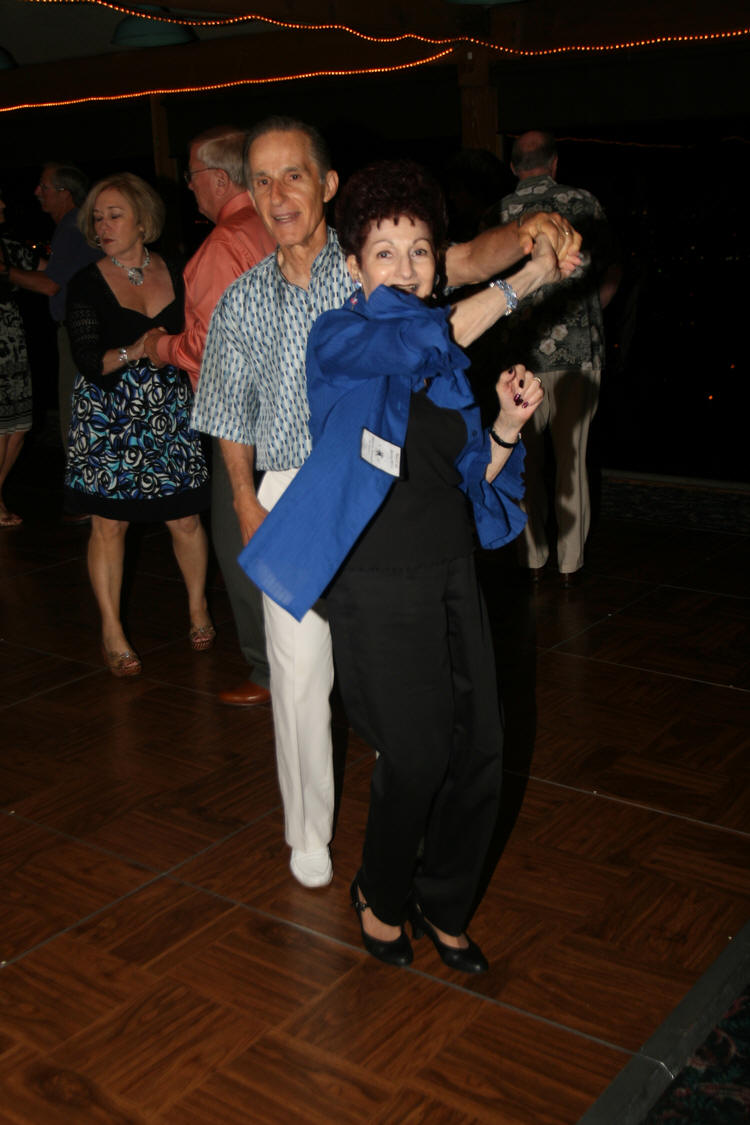 That's better... Lee and Marcia tear up the floor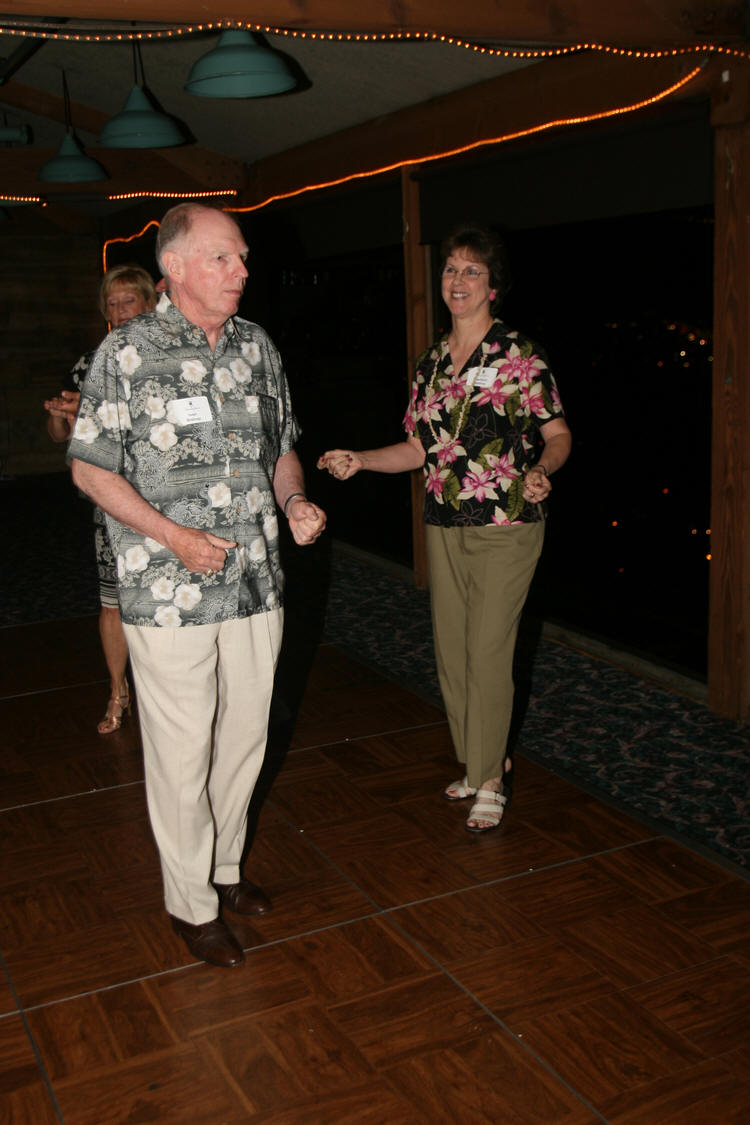 Ivan and Barbara warm up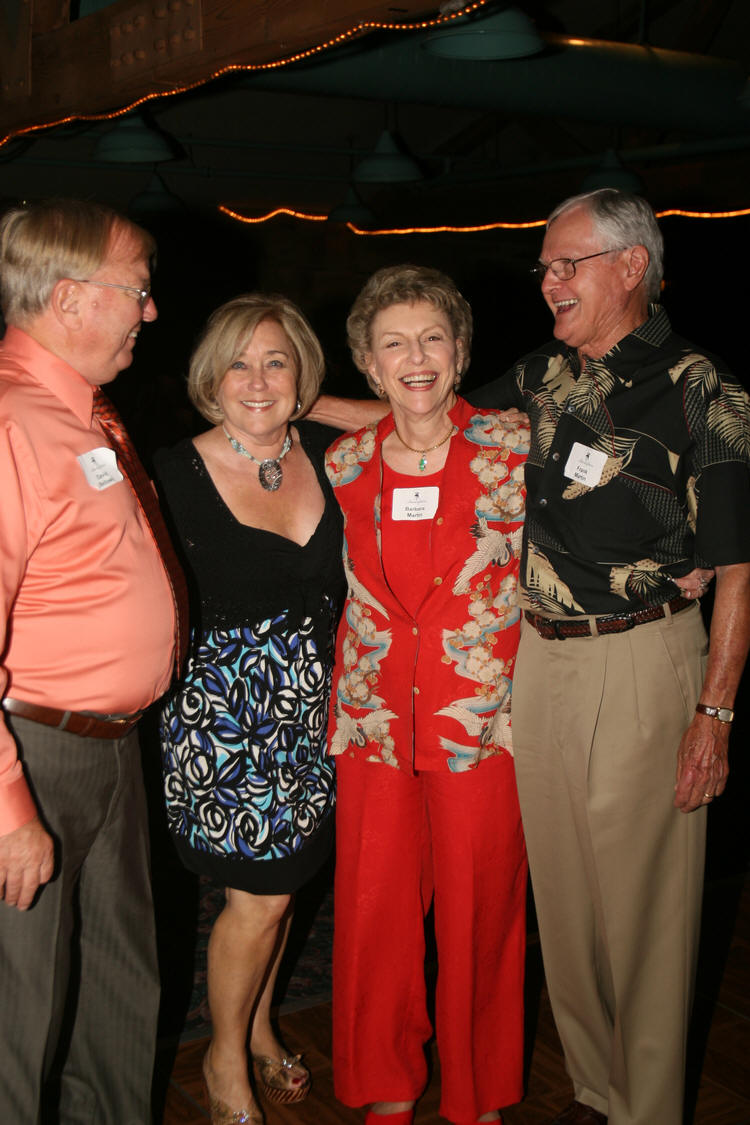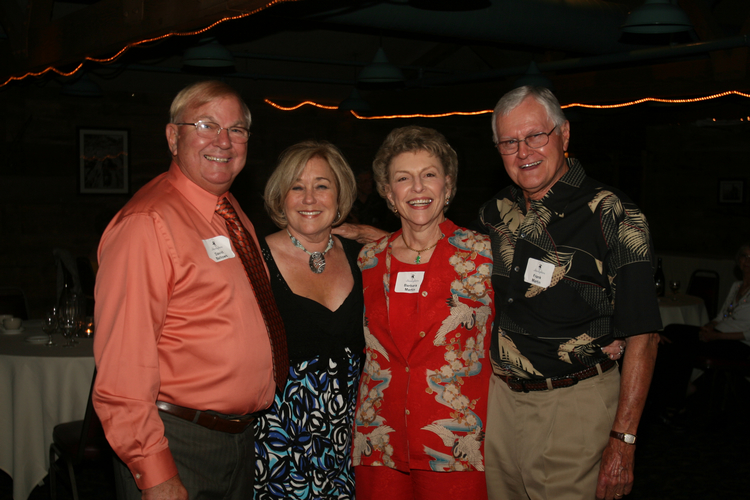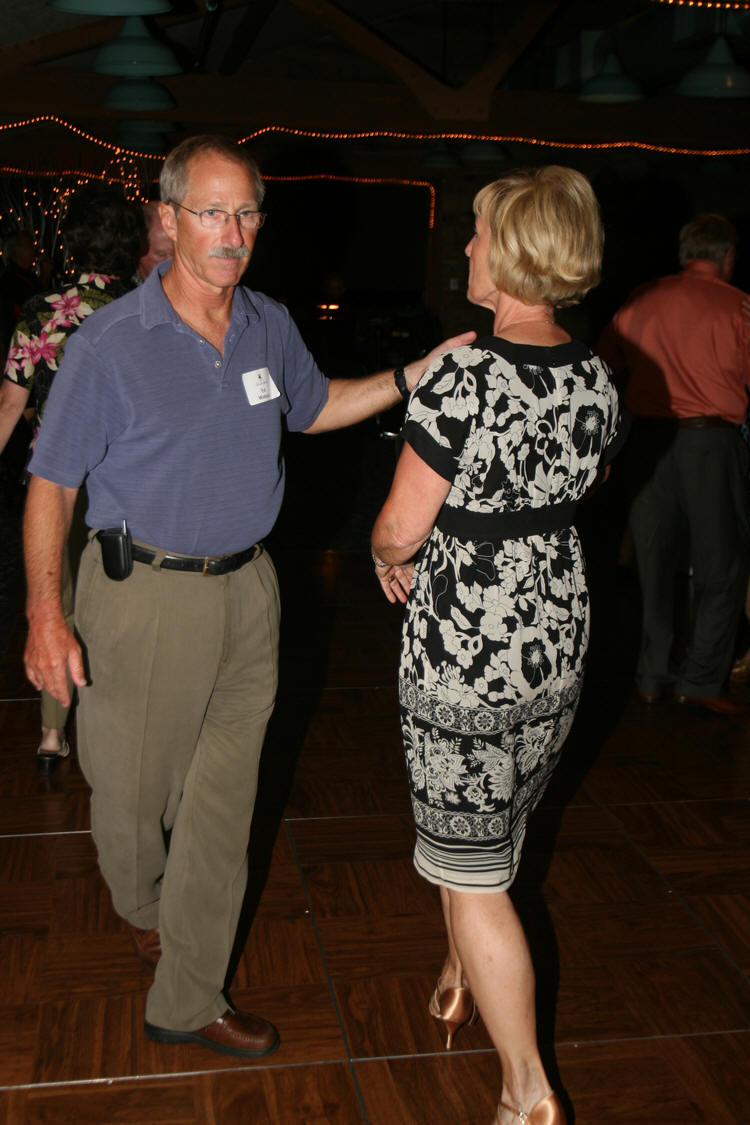 Ed and Mikelle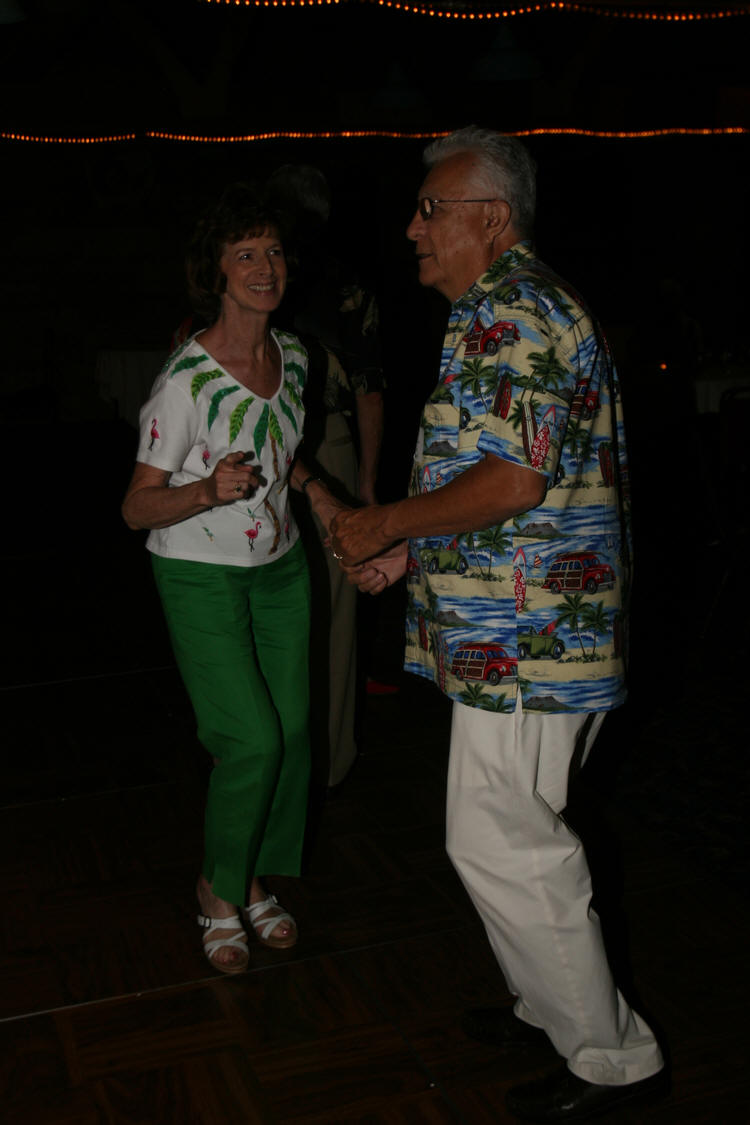 The Talbott's also demonstrate their dancing prowess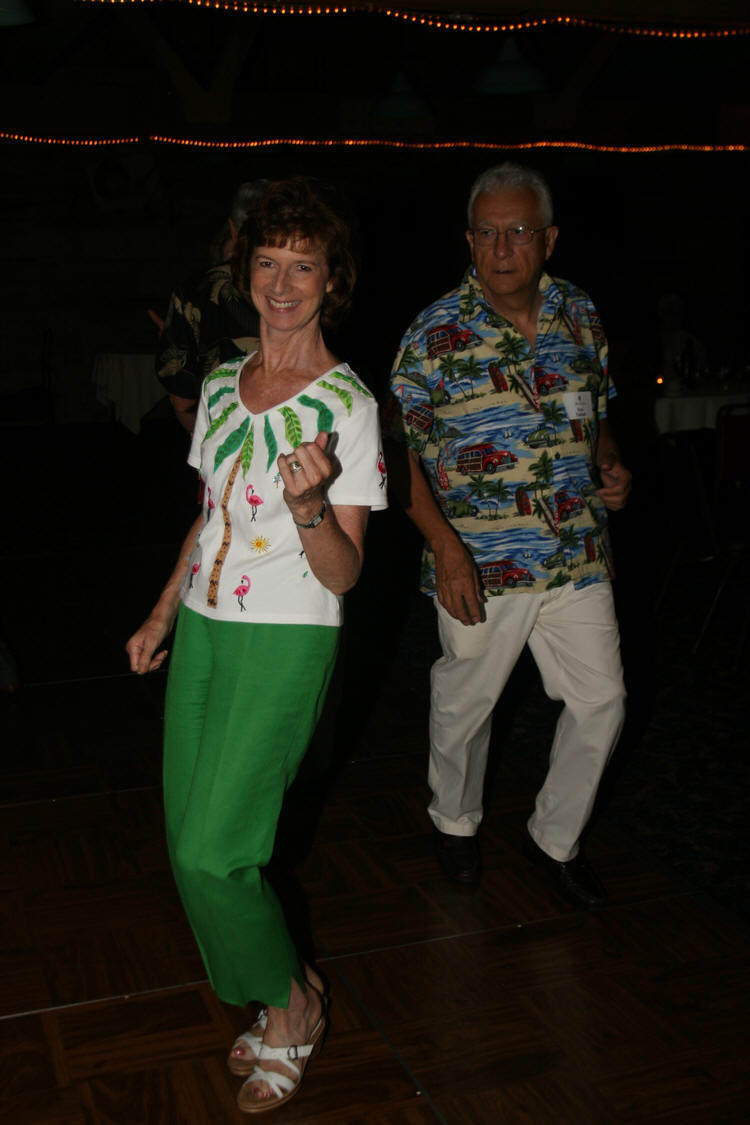 Tired already???? No!
Did you know? - Fatigue (also called exhaustion, lethargy, languidness, languor, lassitude, and listlessness) is a state of weariness. It can describe a range of afflictions, varying from a general state of lethargy to a specific work-induced burning sensation within one's muscles. It can be both physical and mental. Physical fatigue is the inability to continue functioning at the level of one's normal abilities. It is ubiquitous in everyday life, but usually becomes particularly noticeable during heavy exercise. Mental fatigue, on the other hand, rather manifests in somnolence.

Fatigue is considered a symptom, as opposed to a medical sign, because it is reported by the patient instead of being observed by others. Fatigue and 'feelings of fatigue' are often confused.

Bob and Donna sitting.... No, tell me it ain't so!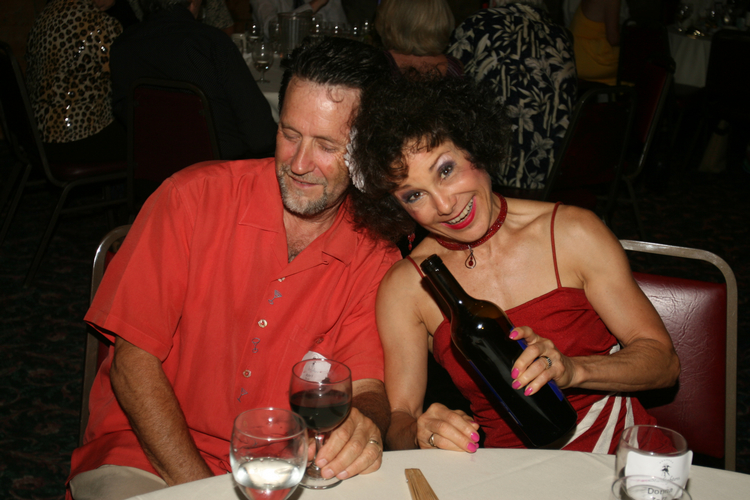 Vino anyone?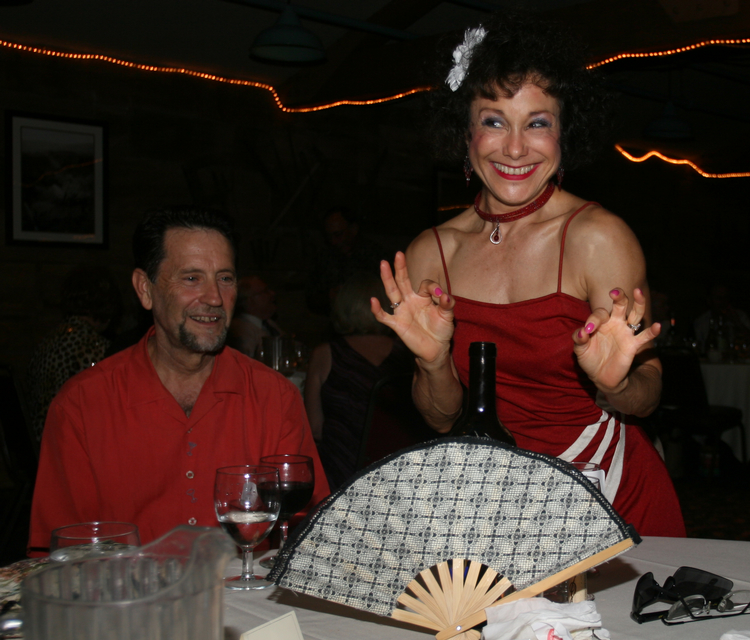 She is trying to make the evidence disappear
Did you know? - In Europe, during the Middle Ages, the fan was absent. Christian Europe's earliest fan was the flabellum (or ceremonial fan), which dates to the 6th century. These were used during services to drive insects away from the consecrated bread and wine. Their use died out in western Europe during the Middle Ages, but continues in the Eastern Orthodox and Ethiopian Churches. Hand fans were reintroduced to Europe in the 13th century and 14th century. Fans from the Middle East were brought back by Crusaders. In the 15th century, Portuguese traders brought fans to Europe from China and Japan. Fans became generally popular.

In the 1600s the folding fan, introduced from China, became popular in Europe. These fans are particularly well displayed in the portraits of the high-born women of the era. Queen Elizabeth 1st of England can be seen to carry both folding fans decorated with pom poms on their guardsticks as well as the older style rigid fan, usually decorated with feathers and jewels. These rigid style fans often hung from the skirts of ladies, but of the fans of this era it is only the more exotic folding ones which have survived. Those folding fans of the 15th century to found in museums today have either leather leaves with cut out designs forming a lace-like design or a more rigid leaf with inlays of more exotic materials like mica. One of the characteristics of these fans is the rather crude bone or ivory sticks and they way the leather leaves are often slotted onto the sticks rather than glued as with later folding fans. Fans made entirely of decorated sticks without a fan 'leaf' were known as brisé fans. However, despite the relative crude methods of construction folding fans were at this era high status, exotic items on par with elaborate gloves as gifts to royalty.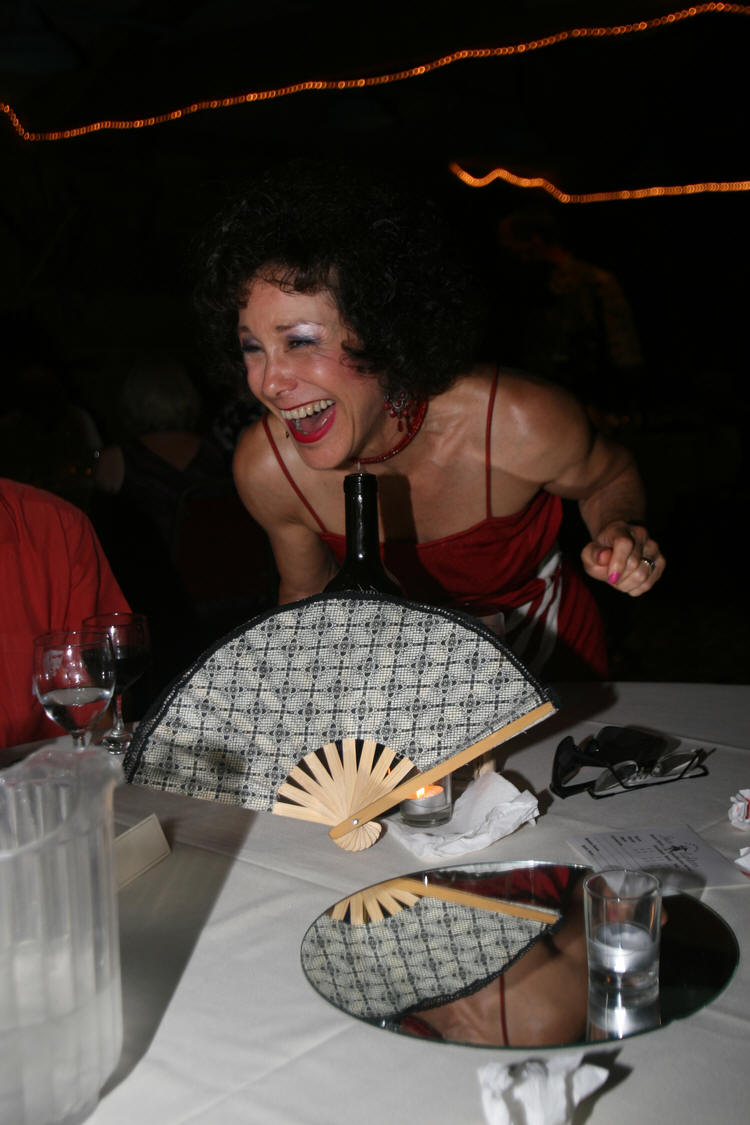 Shhhhhhh It's going going gone!
Meanwhile On The Dance Floor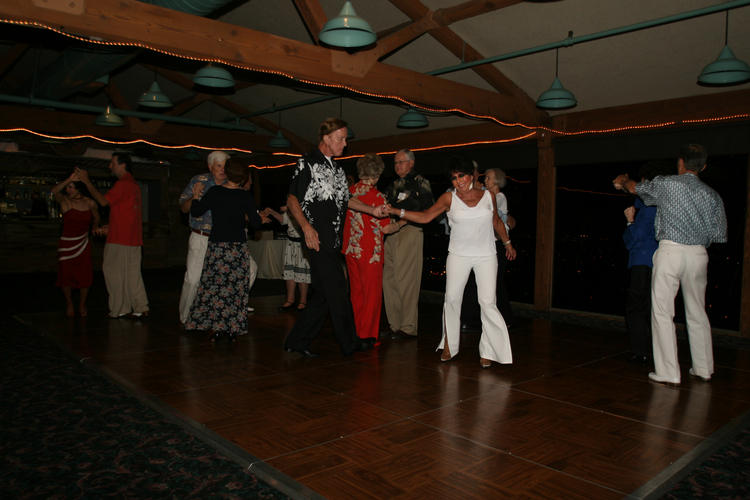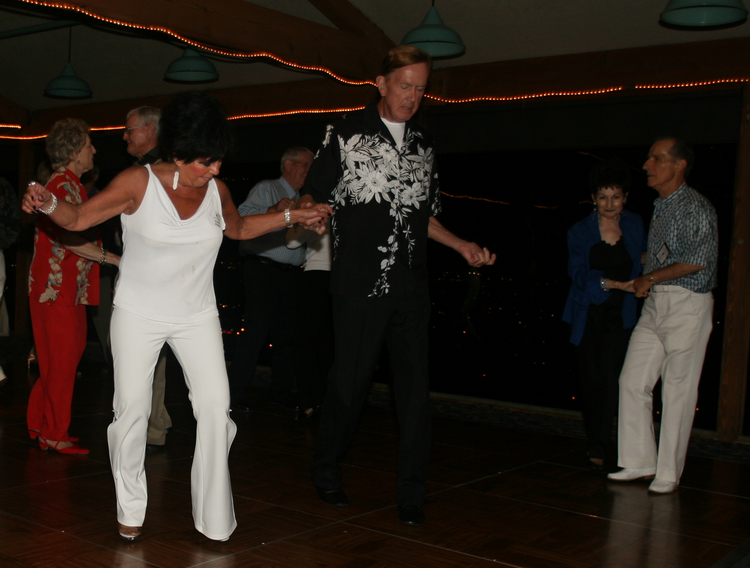 Go Paula go!

We have some serious cavorting going on here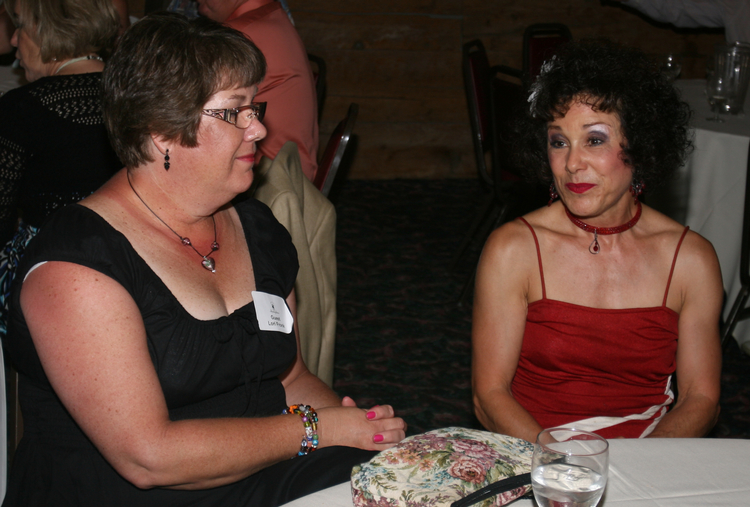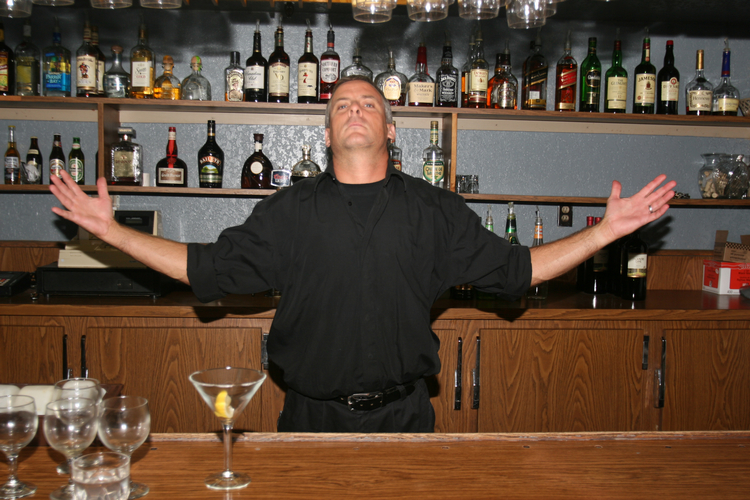 The bartender
Did you know? - A bartender (barman, barkeeper, barmaid, mixologist or tapster, among other names) serves beverages behind a bar in a bar, pub, tavern or similar establishment. This usually includes alcoholic beverages of some kind, such as beer, both draft and bottled, wine and/or cocktails, as well as soft drinks or other non-alcoholic beverages.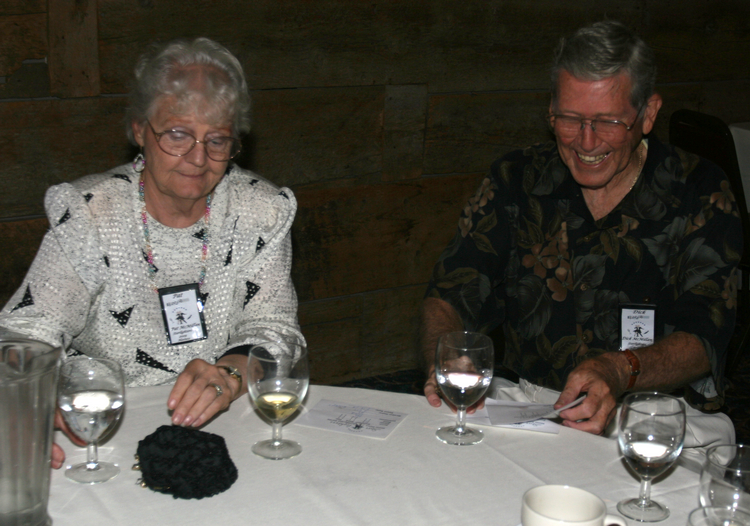 White wine AND yellow wine???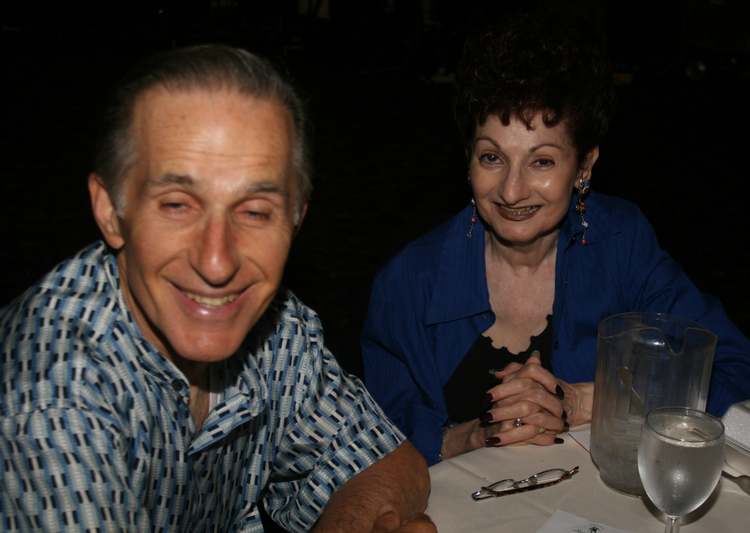 Lee and Marcia Brander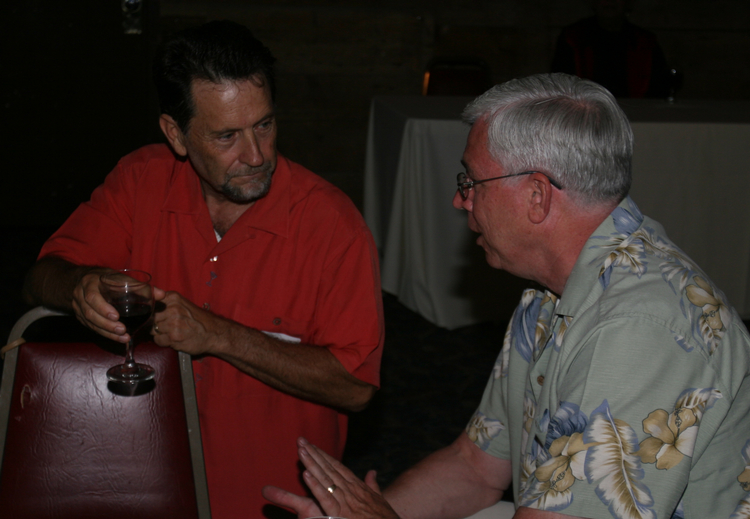 Serious conversations begin around 10:00 pm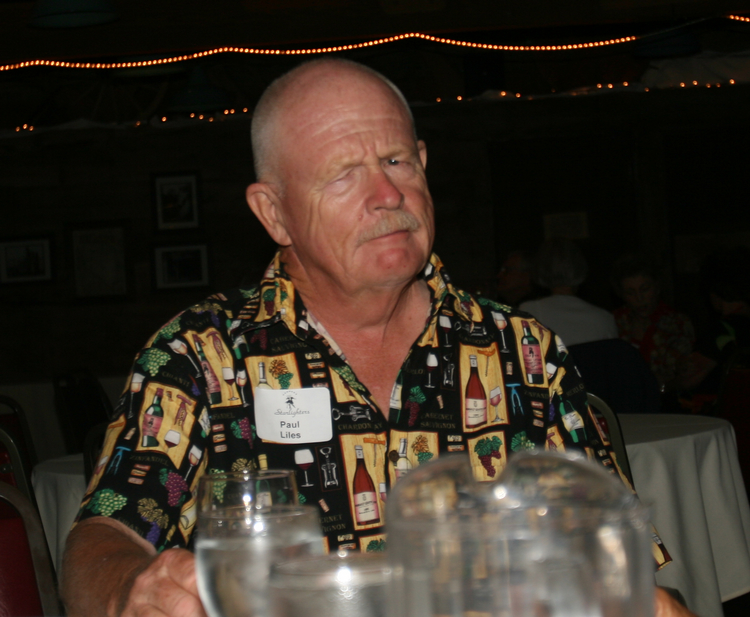 "Are you sure about that??"
Line Dancing Begins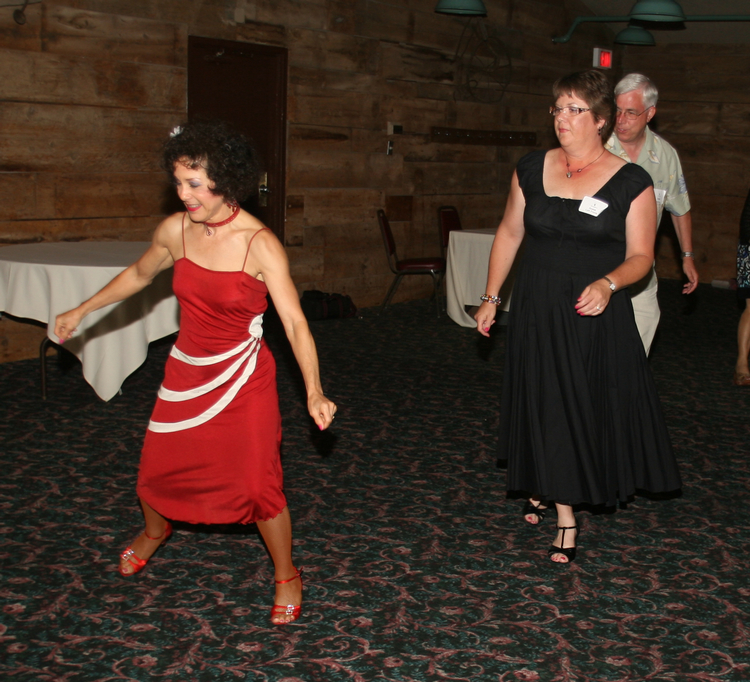 Did You Know? - A line dance is a choreographed dance with a repeated sequence of steps in which a group of people dance in one or more lines or rows without regard for style or self esteem, all facing the same direction, and executing the steps at the same time. Line dancers are not in physical contact with each other. Older "line dances" have lines in which the dancers face each other, or the "line" is a circle, or all dancers in the "line" follow a leader around the dance floor; while holding the hand of the dancers beside them.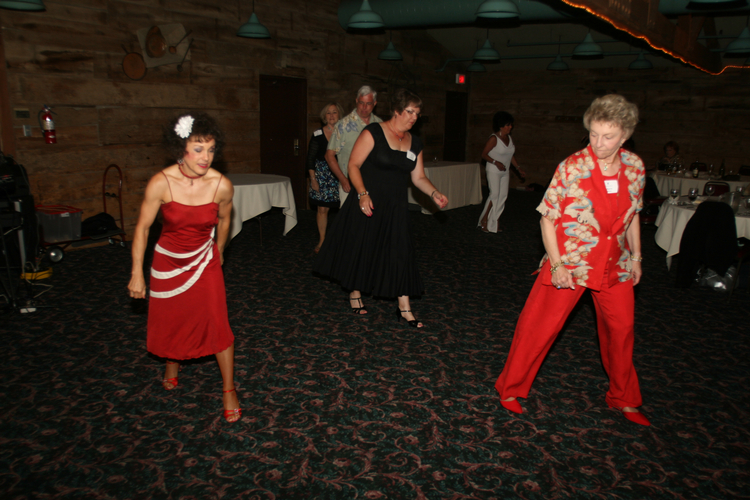 Elvira anyone??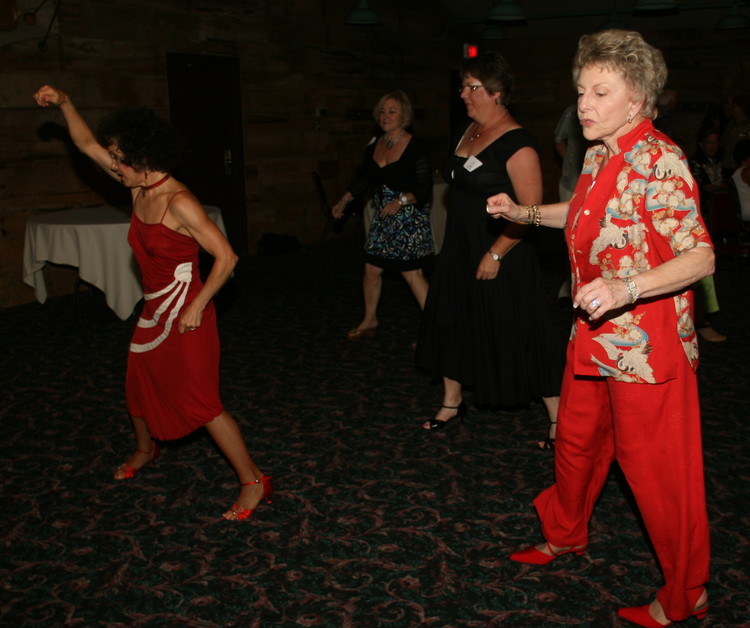 Just follow Donna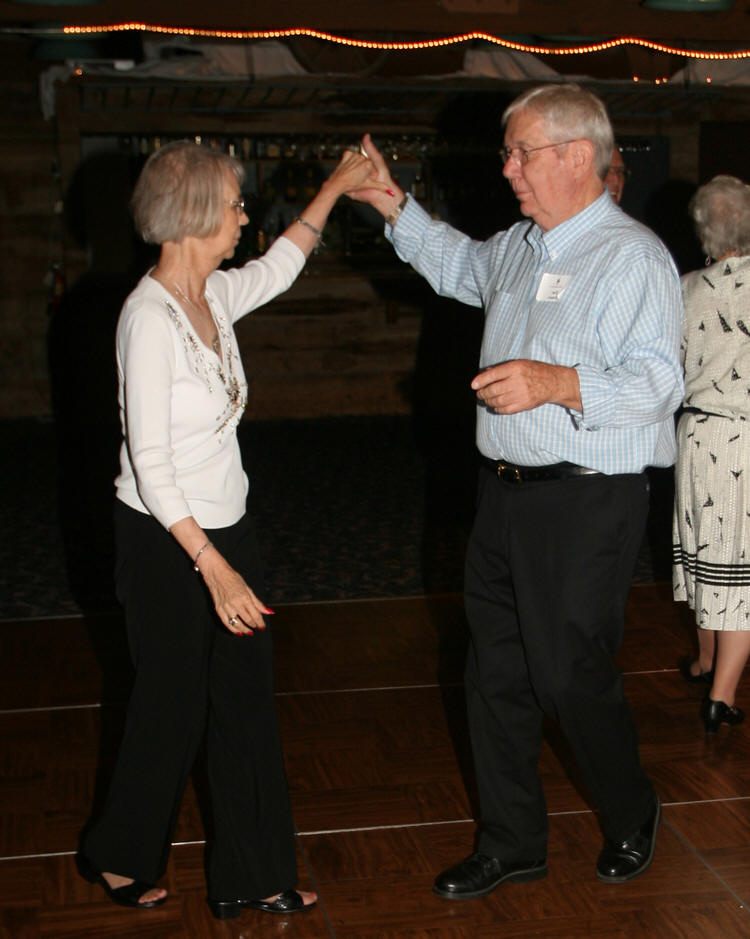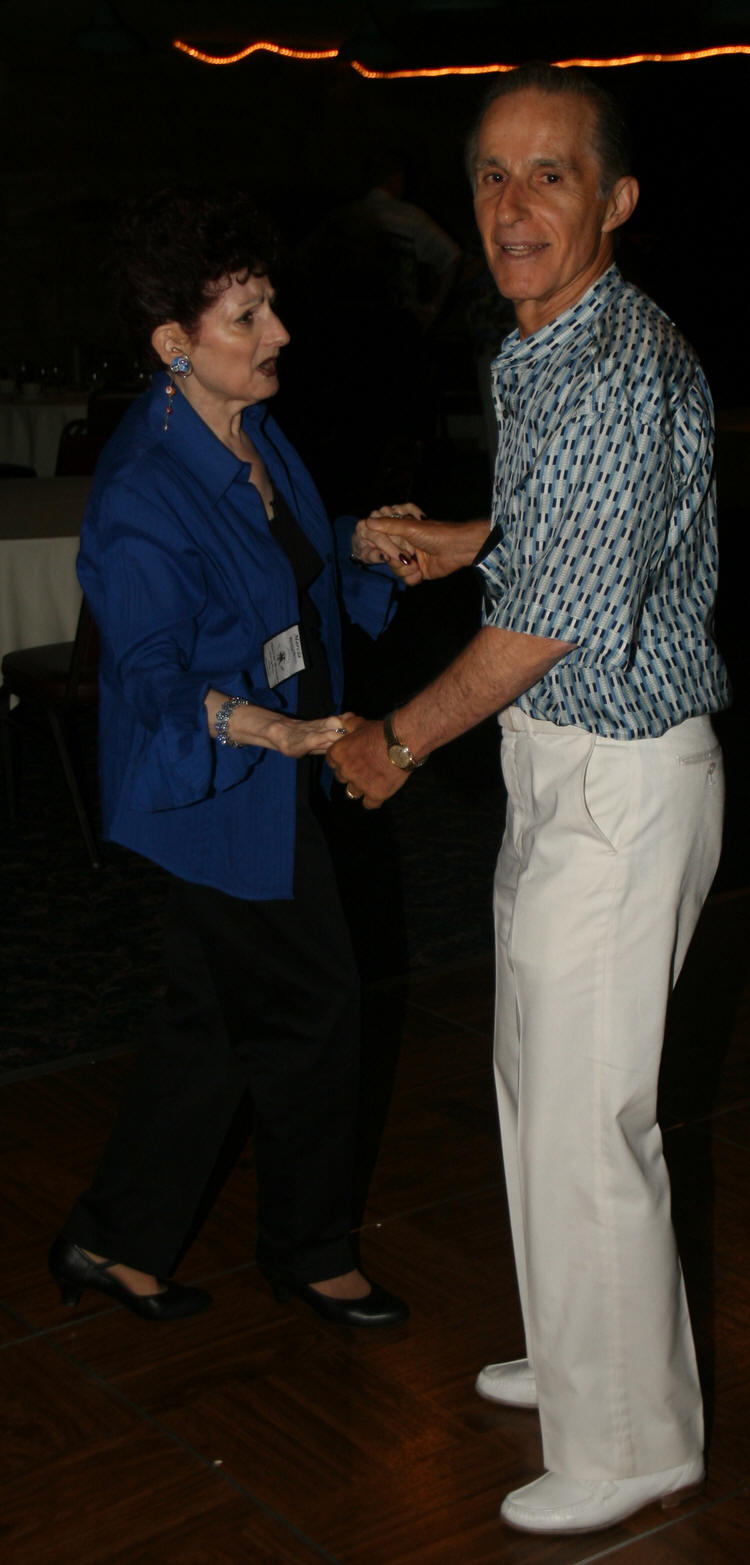 "No Leon, that's not the new step I taught you!"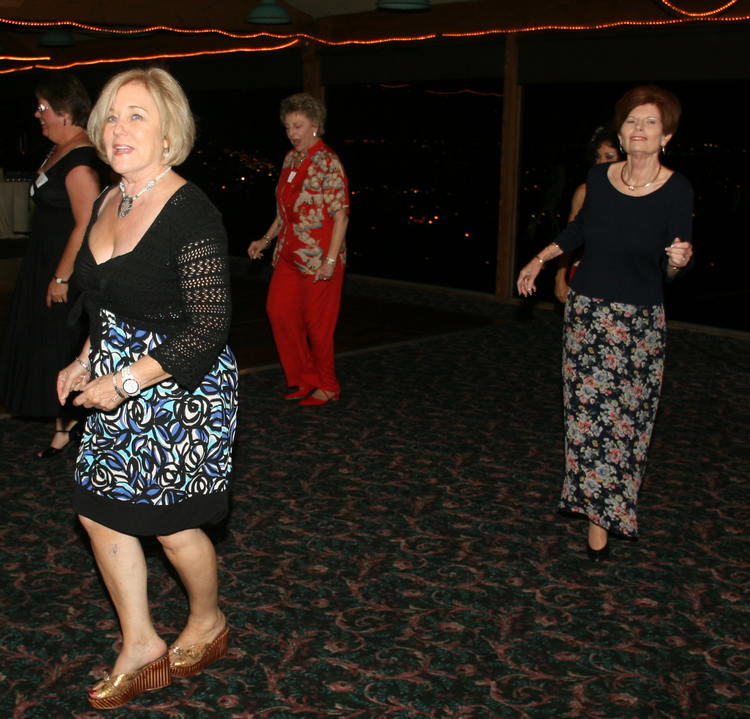 The line dancers go off roading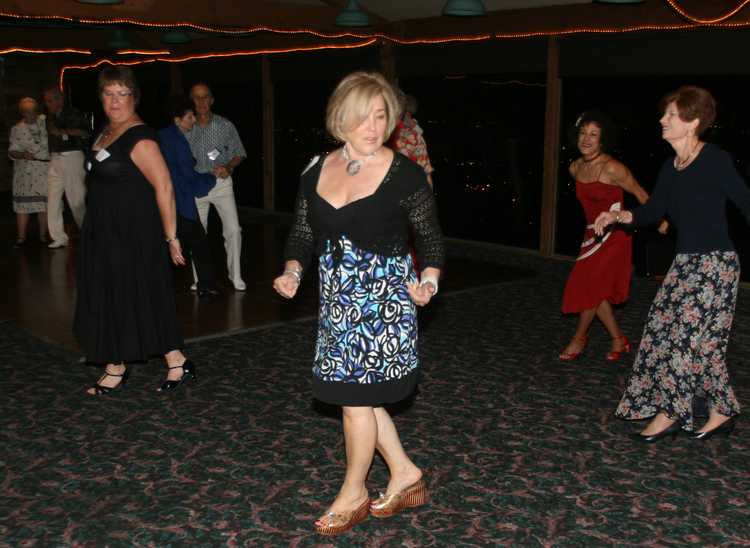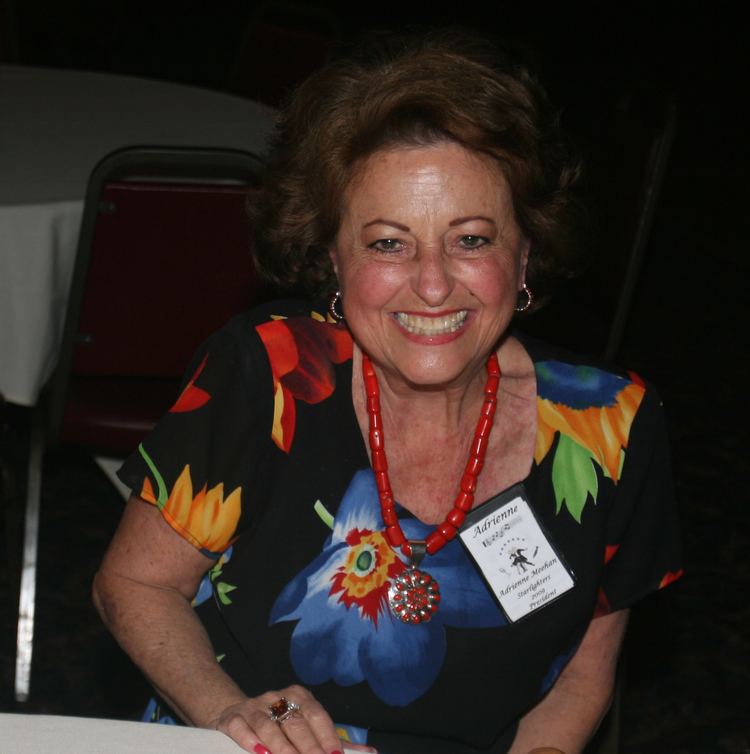 "He he he... What am I thinking??"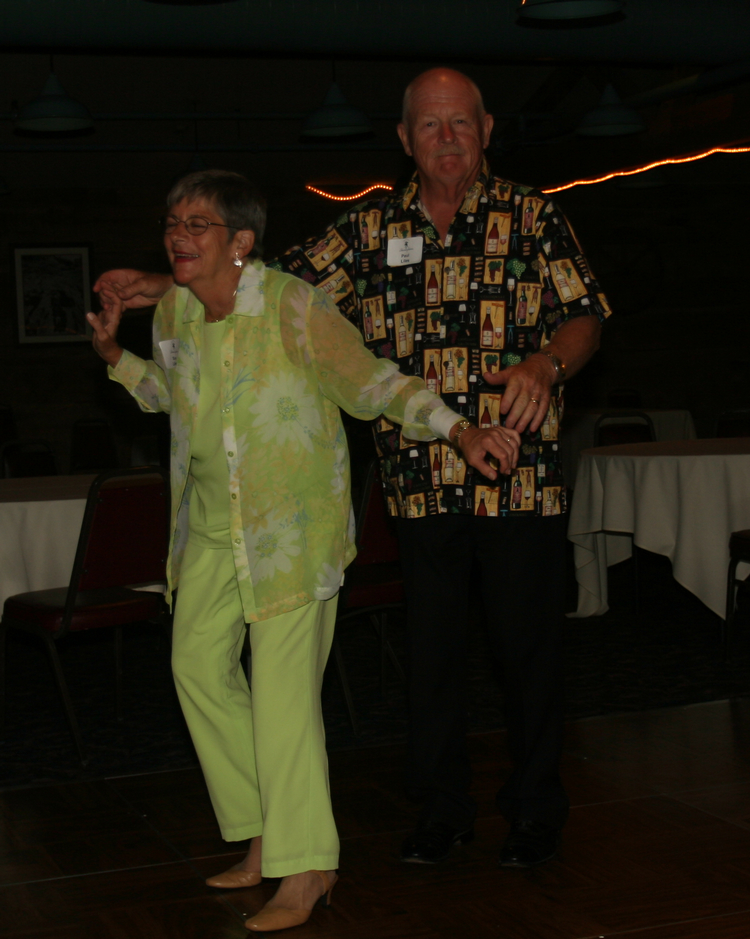 Sue and Paul Liles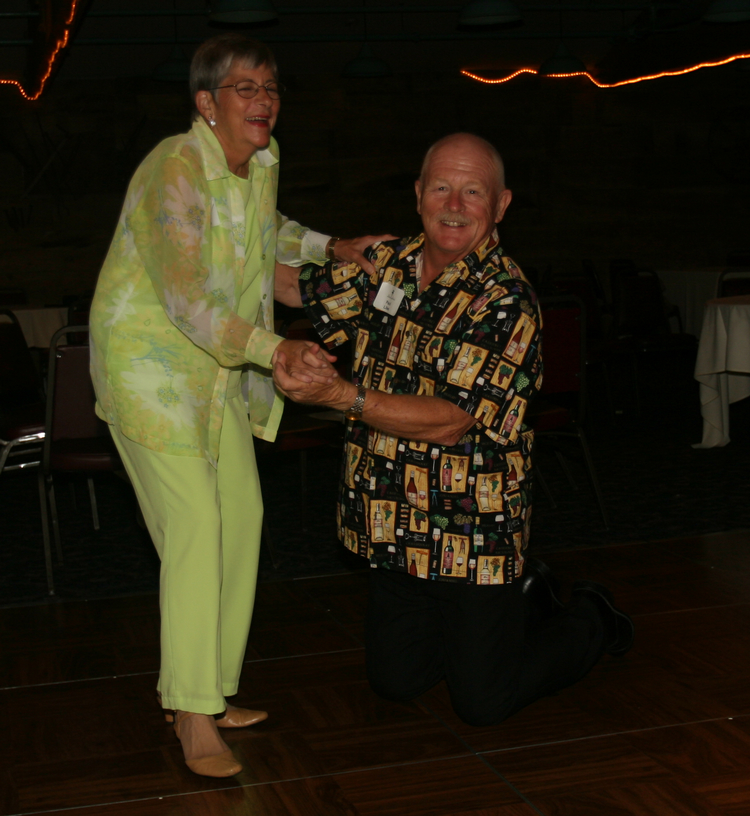 Will you PLEASE dance with me one more time?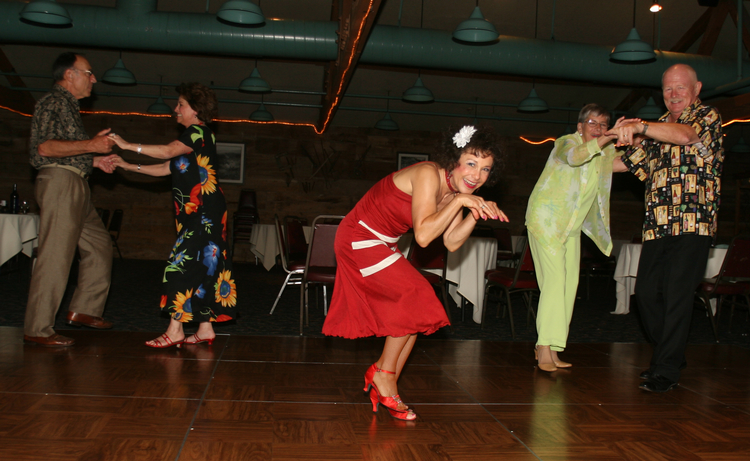 Donna is up to something

It's catching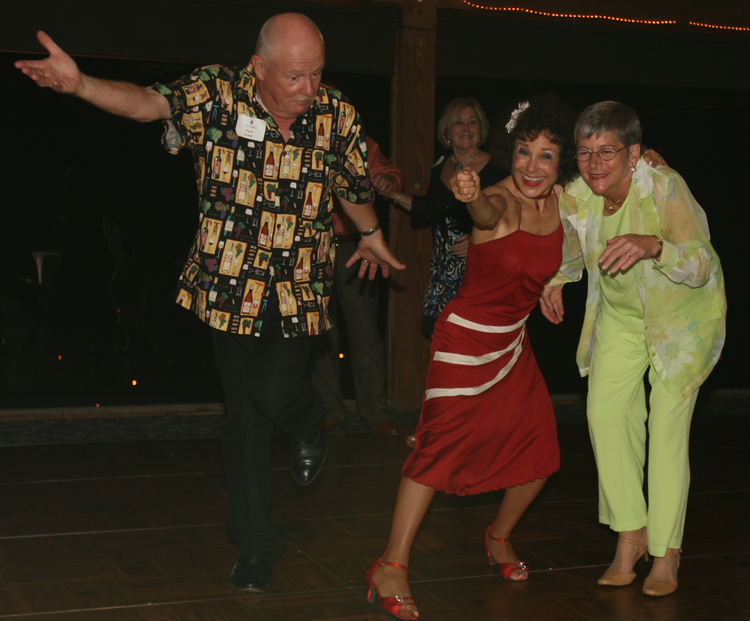 Dah dah!!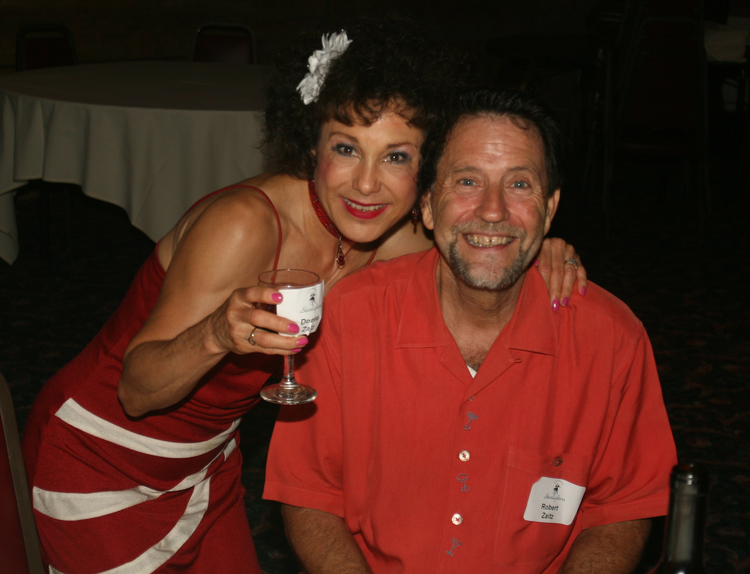 Even the wine glass has a name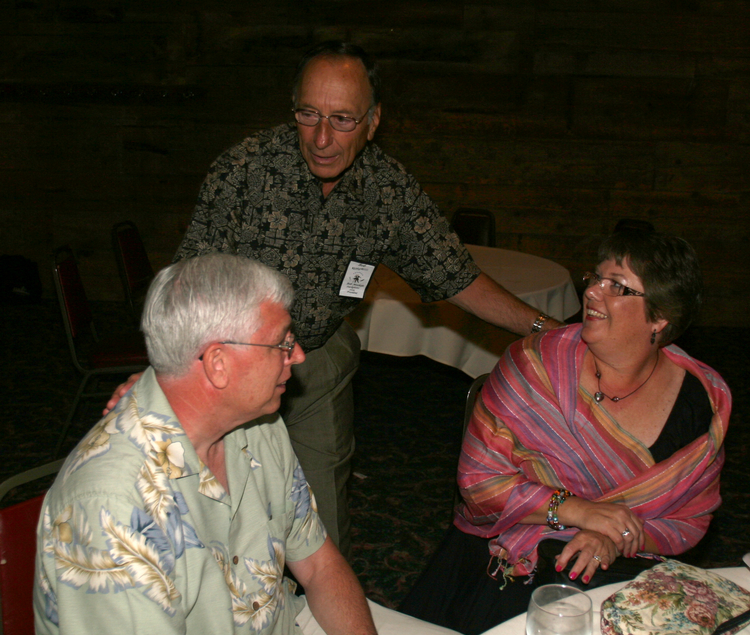 Bob welcomes our guests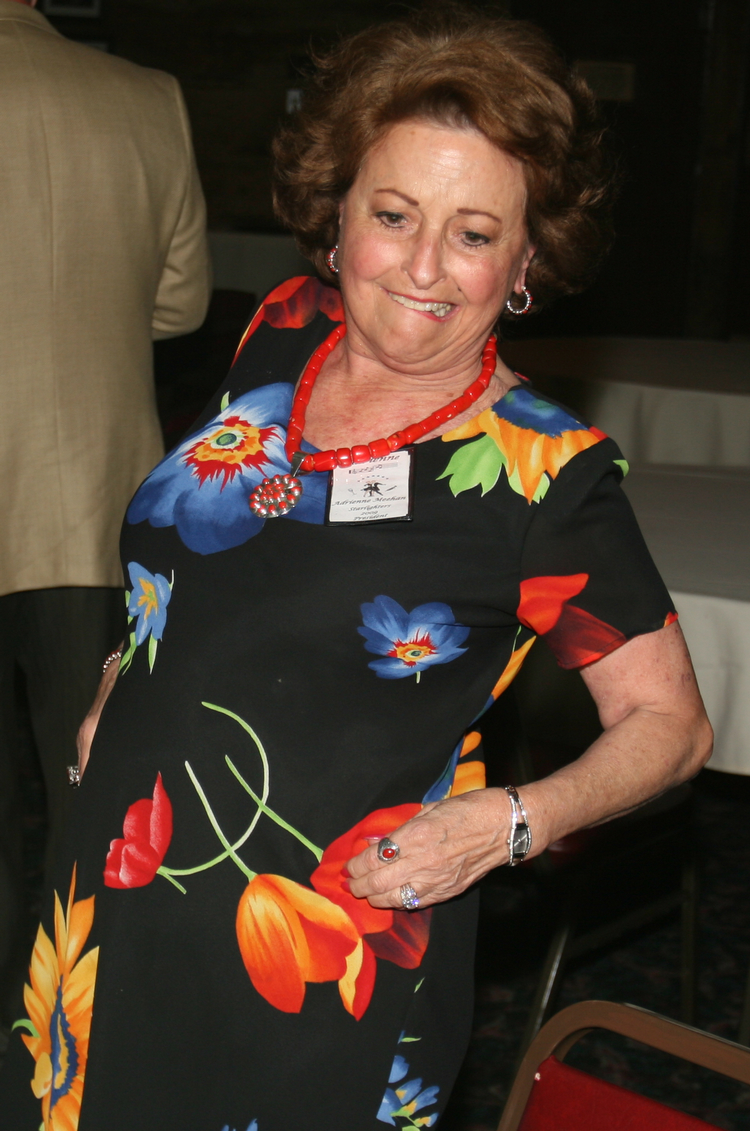 A new kind of dance??? We will have to have a contest to name it! I vote for "The Scratch"
Another fun Starlighters Dance was had by all. So as the sun comes up in the East, we all head for home.