Old Cars Still Hold A Fascination For Us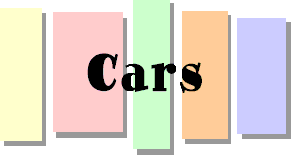 Each one was a thing of beauty and a work of art.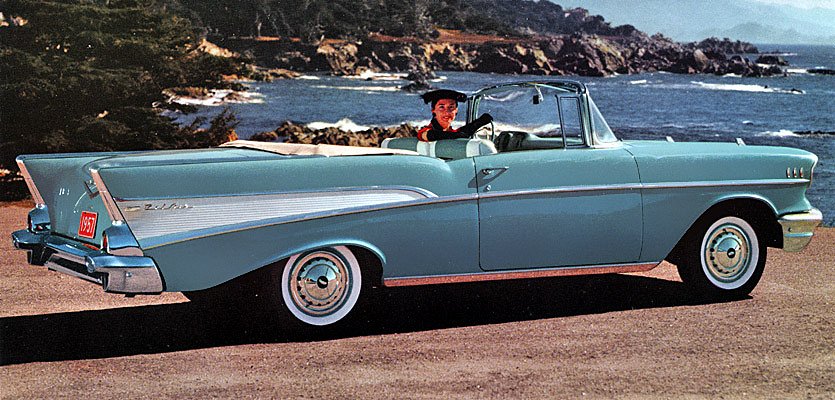 1957 Chevrolet Bel Air Convertible
Did you know? - The Chevrolet Bel Air is a full-size automobile that was produced by the Chevrolet division of General Motors for the 1950 through 1975 model years. From 1950–52, Hardtops in Chevrolet's Deluxe Styleline model range were designated with the Bel Air name, but it was not a distinct series of its own until the 1953 model year. Bel Air production continued in Canada for its home market only through the 1981. The 1955-1957 Bel Air is among the most recognizable American cars of all time; well-maintained examples (especially Sport Coupes and Convertibles) are highly sought after by collectors and enthusiasts. They are roomy, fuel-efficient, with tastefully restrained, period use tail fins and chrome.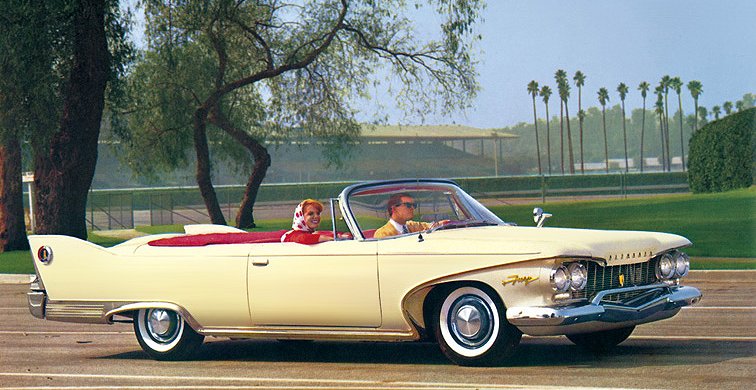 1960 Plymouth Fury
Did you know? - The Plymouth Fury was an automobile made by the Plymouth division of the Chrysler Corporation from 1956 to 1978. The Fury was introduced as a premium-priced halo model (a production automobile designed to showcase the talents and resources of an automotive company, with the intent to draw consumers into their showrooms.
Suddenly it was 1960, and Chrysler/Plymouth was scrambling to produce cars to please the public, fins suddenly having become passe. The Fury remained Plymouth's sales volume model through the troubled early 1960s, when the full-sized Fury was saddled with odd styling and an intermediate (or mid-sized) platform. The first year a Fury convertible was offered was in 1960. Also in 1960, Chrysler introduced its Ram Induction system of manifolds, which increased low end and reduced high end torque for drag racing. The Fury also moved to unibody construction for greater rigidity and better cornering. The fins dropped off completely in 1961, after reaching new heights in 1960.

1959 Chevy

1958 Cadillac Series 62 Sedan
Did you know? - The Series 62 was a series of cars produced by Cadillac, designed to replace the mid-sized Series 70 in 1941. It remained in production through 1964, having been renamed Series 6200, when it was replaced by the Cadillac Calais name.

1960 Lincoln Continental Mark V Four Door Landau
Did you know? - The Mark V Continentals were given minor cosmetic changes and remained mostly unchanged for the 1960 model year. Updates such as a new grille insert and the moving of the bullet-shaped front bumper guards were some of the more visual updates. The closed bodied cars were given a new rear windows and the jet-inspired rear end was toned-down. This example is one of only 2,044 examples produced in 1960 with fewer than 500 surviving in modern times. It is painted in black with a matching power-operated black Hartz convertible top and rear fender skirts. There is tined glass, six-way power-adjustable front seats, power vent windows, power brakes, power steering, power-operated antenna, and power windows. Under the hood is a 430 cubic-inch V8 that offers 315 horsepower.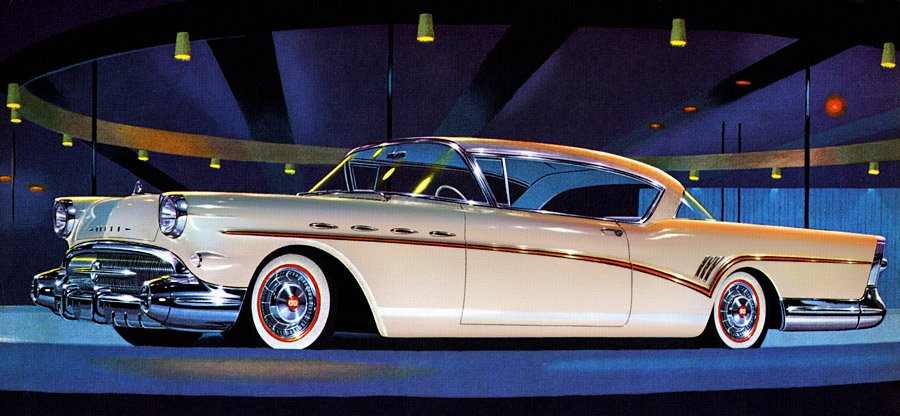 1957 Buick Roadmaster 2 Door Hardtop
Did you know? - The origins of the Roadmaster name date to 1936 when Buick renamed its entire model lineup to celebrate the engineering improvements and design advancements over their 1935 models. Buick's Series 40 model range became the Special, the Buick Century took the place of the Series 60 and the Series 90 — Buick's largest and most luxurious vehicles — became the Limited. Buick's Series 80 became the Roadmaster.
Roadmasters produced between 1936 and 1958 were built on Buick's longest wheelbase and shared its basic structure with senior Oldsmobiles. Between 1946 and 1957, the Roadmaster was Buick's premium and best appointed model, and was offered in sedan, coupe, convertible and station wagon bodystyles between 1936 and 1948. In 1949 a hardtop coupe, designated "Riviera" joined the model line up; a four-door hardtop joined the model range in 1955.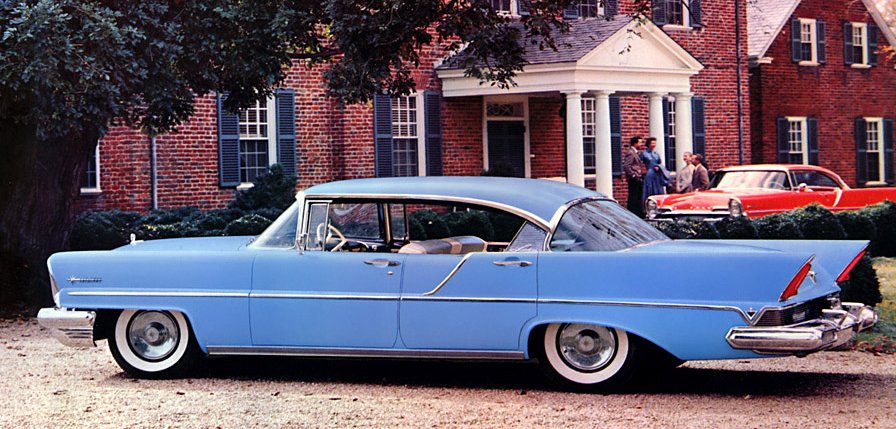 1957 Lincoln Premiere four-door Landau

1959 Buick 2 Door Convertible

1958 Edsel Citation
Did you know? - The Edsel was a marque of the Ford Motor Company during the 1958, 1959, and 1960 model years. The brand is known best as one of the biggest commercial failures in the history of American business.
The Edsel was introduced amidst considerable publicity on "E Day"—September 4, 1957. It was promoted by a top-rated television special, The Edsel Show, on October 13, but it was not enough to counter the adverse public reaction to the car's styling and conventional build. For months, Ford had been circulating rumours that led consumers to expect an entirely new kind of car, when in reality, the Edsel shared its bodywork with other Ford models.

The Edsel was to be sold through a new Ford division. It existed from November 1956 until January 1958, after which Edsels were made by the Mercury-Edsel-Lincoln division (referred to as M-E-L). Edsel was sold through a new network of 1,500 dealers. This briefly brought total dealers of all Ford products to 10,000. Ford saw this as a way to come closer to parity with the other two companies of the Big Three: Chrysler had 10,000 dealers and General Motors had 16,000. As soon as it became apparent that the Edsels were not selling, many of these dealers added Lincoln-Mercury, Ford of Britain, or Ford of Germany franchises to their dealerships with the encouragement of Ford Motor Company. Some dealers, however, closed.

For the 1958 model year, Edsel produced four models, including the larger Mercury-based Citation and Corsair, and the smaller Ford-based Pacer and Ranger. The Citation came in two-door and four-door hardtop and two-door convertible versions. The Corsair came in two-door and four-door hardtop versions. The Pacer was available as a two-door or four-door hardtop, four-door sedan, or two-door convertible. The Ranger came in two-door and four-door hardtop or sedan versions. The four-door Bermuda and Villager wagons and the two-door Roundup wagon were based on the 116″-wheelbase Ford station wagon platform and shared the trim and features of the Ranger and Pacer models. It included several innovative features, among which were its "rolling dome" speedometer and its Teletouch transmission shifting system in the center of the steering wheel. Other design innovations included ergonomically designed controls for the driver and self-adjusting brakes (often claimed as a first for the industry, even though Studebaker had pioneered them earlier in the decade).

In the first year, 63,110 Edsels were sold in the U.S., with another 4,935 sold in Canada. Though below expectations, it was still the second-largest car launch for any brand to date, exceeded only by the Plymouth introduction in 1928.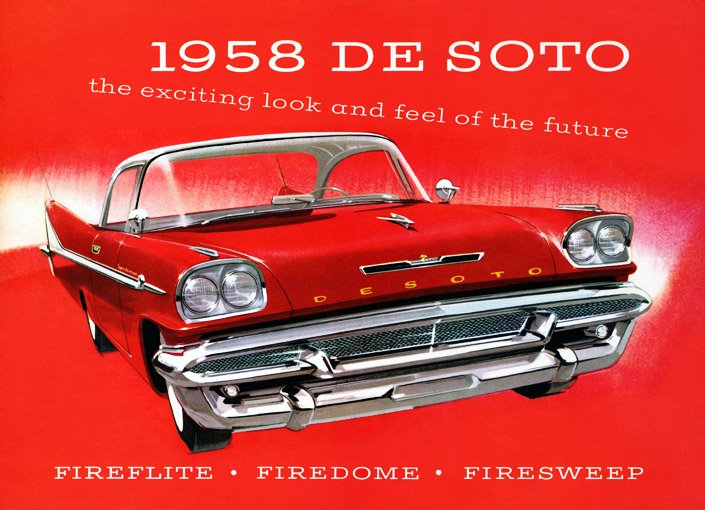 1958 De Soto
Did you know? - At its height, DeSoto's more popular models included the Firedome, Firesweep, and Fireflite. The DeSoto Adventurer, introduced for 1956 as a high-performance hard-top coupe (similar to Chrysler's 300), became a full-range model in 1960.

DeSotos sold well through the 1956 model year. In 1957, they, along with all Chrysler models, were redesigned with Virgil Exner's "Forward Look". Exner gave the DeSoto soaring tailfins fitted with triple taillights, and consumers responded by buying record numbers of the car. The 1957 DeSoto had a well integrated design, with two variations: the smaller Firesweep, based on the concurrent Dodge; and the Firedome and Fireflite (and its halo model Adventurer sub-series), based on the larger Chrysler body. As was conventional in the era, subsequent years within the typical three year model block were distinguished by trim, bumper, and other low cost modifications, typically by adding bulk to bumpers and grilles, taillight changes, color choices, instrumentation and interior design changes and often additional external trim. The 1958 economic downturn hurt sales of mid-priced makes across the board, and DeSoto sales were 60 percent lower than those of 1957 in what would be DeSoto's worst year since 1938. The sales slide continued for 1959 and 1960, and rumors began to circulate that DeSoto was going to be discontinued. 1960 saw sales down 40 percent from the already low 1959 figures.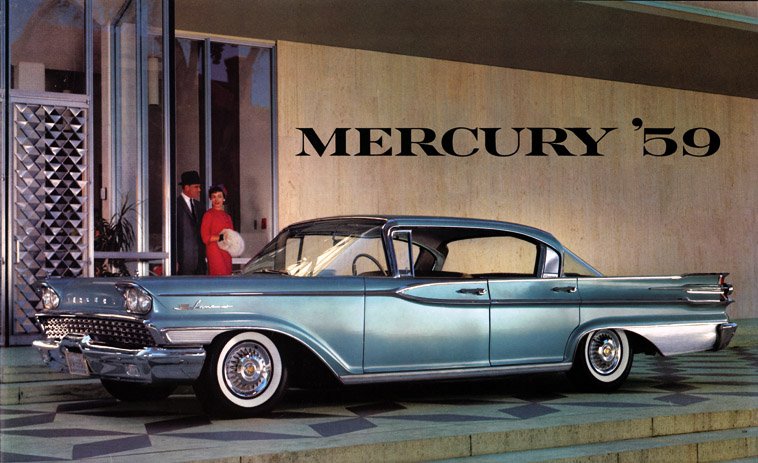 1959 Mercury Four Door Hardtop

1956 Cadillac Series 62 Coupe de Ville

1958 Dodge Custom Sierra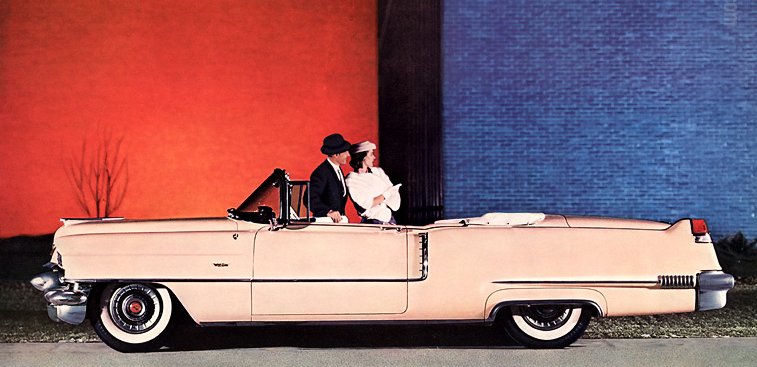 1956 Cadillac Series 62 Convertible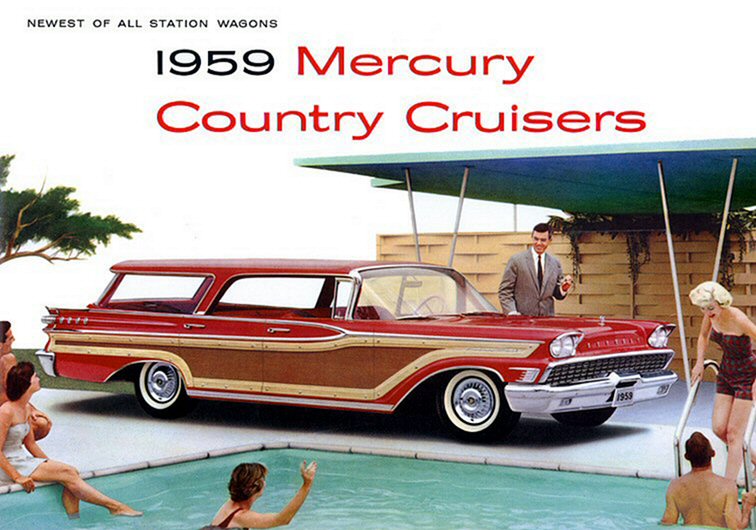 1959 Mercury Colony Park Country Cruiser

1949 Oldsmobile 88

1957 Dodge Royal Lancer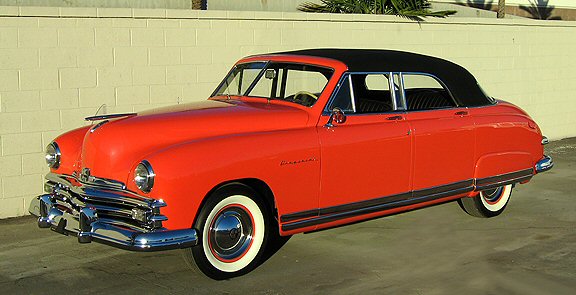 1949 Kaiser Virginian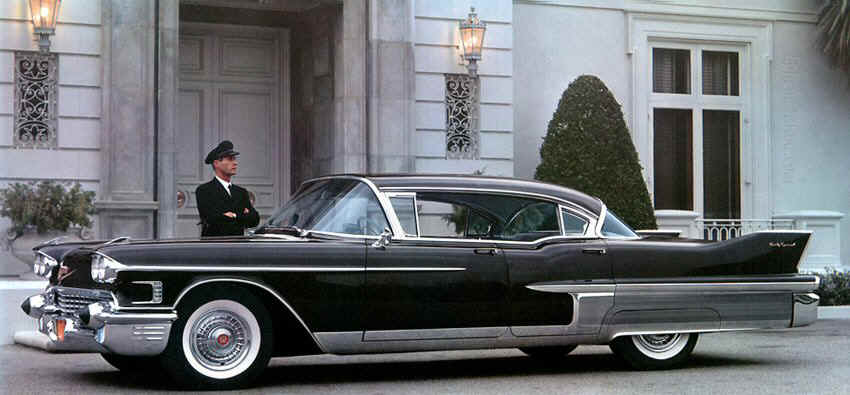 1958 Cadillac Fleetwood Sixty Special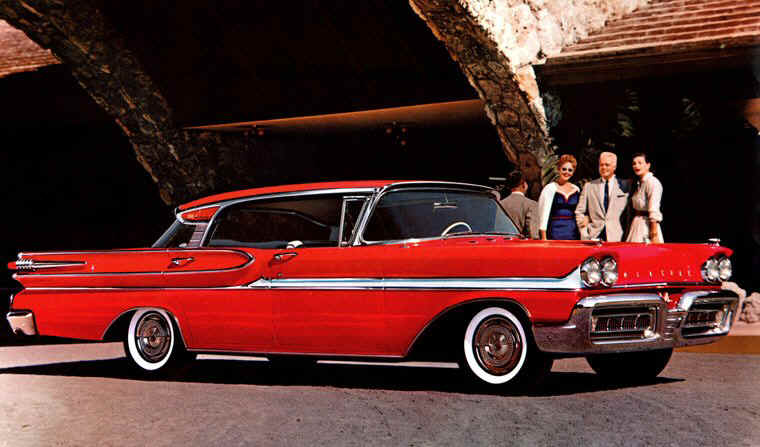 1958 Mercury Park Lane Phaeton Sedan

1960 Chevrolet Impala Four Door Hardtop

1957 Mercury Turnpike Cruiser

1949 Pontiac Four Door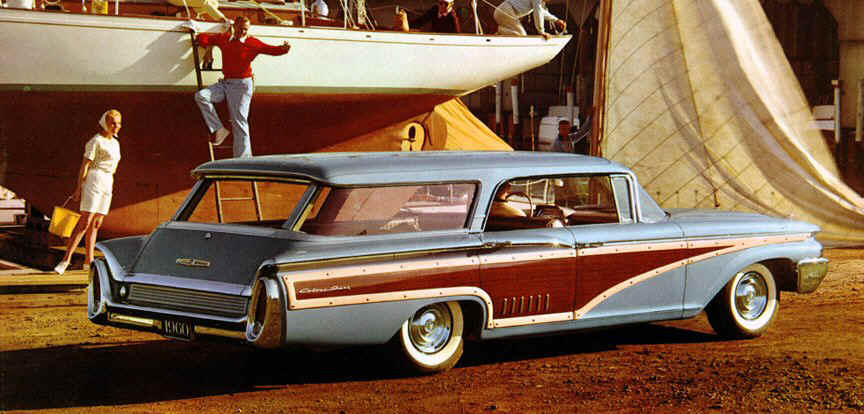 1960 Mercury Colony Park Country Cruiser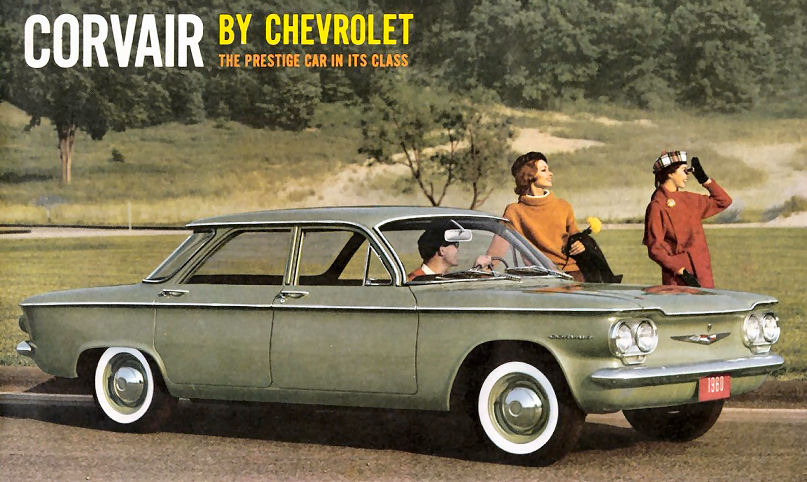 1960 Chevrolet Covair
Did you know? - The Chevrolet Corvair is an automobile produced by the Chevrolet division of General Motors from 1959 to 1969, for the 1960–1969 model years. The Corvair was offered in a wide range of body styles, including four-door sedans, two-door coupes, convertibles, and station wagons. It was also built as a compact van similar to the Volkswagen bus, with styles including a pickup, panel van, and a passenger van called the Greenbrier. The cargo floor was raised above the rear engine, and some pickups featured an unusual side-loading ramp.

The Corvair — like the Ford Falcon, Studebaker Lark, Nash Rambler, and the Plymouth Valiant— was one of the first of a new compact class. These were offered in response to the small, sporty and fuel-efficient automobiles being imported from Europe by Volkswagen, Renault, and others.

The Corvair stood out with engineering significantly different from other American offerings. The Corvair was part of GM's innovative Y-body ("Z"-Body from 1965-on) line of cars, but this was by far the most unusual, due to the location and design of its engine. It was an air-cooled flat / opposed rear-engined vehicle inspired by the Volkswagen Beetle and the Porsche 356. The 1948 Tucker Torpedo had also used this layout to mixed reviews. Most other compacts such as the Chevy II / Nova, and later, the subcompact Vega, were smaller versions of conventional automobiles with in-line water-cooled front-mounted iron 4 or 6 cylinder engines. In contrast, the Corvair's powerplant was an aluminum, air-cooled 140 in³ (2.3 L) flat-6 engine. The first Chevrolet Corvair engine produced as little as 80 hp (60 kW). Later versions developed as much as 180 hp (134 kW), comparable to V6 engines of the 1980.

1960 Imperial Crown Convertible

1960 DeSoto Fireflite
Did you know? - The DeSoto Fireflite was introduced in 1955 as De Soto's flagship model. The car was wider and longer than previous DeSoto models and it came equipped with a V8 engine producing 255 hp (190 kW) and PowerFlite automatic transmission. The transmission was operated by a Flite-Control lever located on the dashboard. The car weighed 4,070 lb (1850 kg) and cost US$3,544.

The car was best known for its long, tapering tail fins, often accentuated by a two-tone exterior finish. The interior offered bench seating that could accommodate six passengers. The Fireflite had a 0 to 60 mph (100 km/h) acceleration time of 11 seconds and a top speed of 110 mph (175 km/h).

The Fireflite's bold design increased sales for DeSoto. In 1955, DeSotos sold well with over 114,765 examples produced, making 1955 the best year for the company since 1946. By 1956, DeSoto placed eleventh in U.S. production with an annual production of 110,418 cars. The success was short-lived, however, and De Soto went out of business in November 1960.

The Fireflite's appearance for 1957 was modified with the help of Chrysler Corporation's head stylist, Virgil Exner. The design was bold and radical with large tail fins, dual oval exhaust and triple-lens taillights. The tail fins were not only aesthetic, but helped to stabilize the car at high speeds.

1959 Ford Thunderbird Convertible

1955 Oldsmobile Super 88 Two-Door Sedan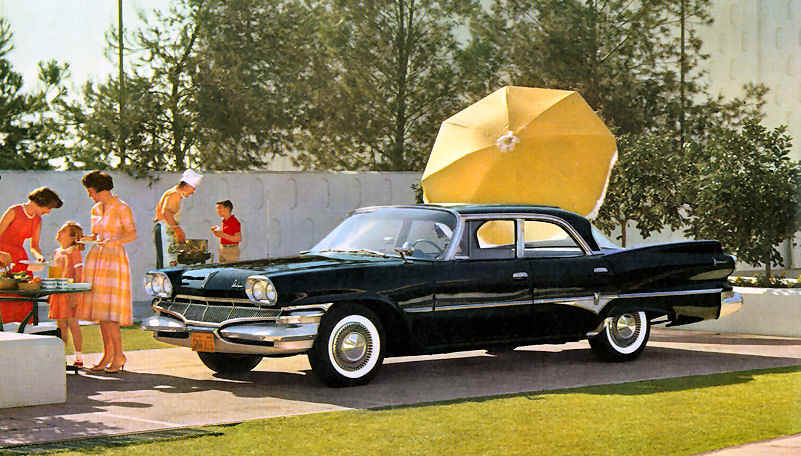 1960 Dodge Dart Pioneer


1957 Cadillac Eldorado Biarritz
Did you know? - The 1957 Cadillac Eldorado Biarritz Convertible was one of two "volume" Eldos available from the manufacturer that year. There were 1,800 of the $7,286 Biarritzes made, and 2,100 of the like-priced Seville hardtop.
Mary-Ann Zukosky (married name = Marini), a secretary in the company's merchandising department. Another source, Palm Springs Life magazine, attributes the name to a resort destination in California's Coachella Valley that was a favorite of General Motors executives, the Eldorado Country Club. In any case, the name was adopted by the company for a new, limited-edition convertible that was added to the line in 1953.
The name Eldorado was derived from the Spanish words "el dorado", "the gilded one" or "the golden one"; the name was given originally to the legendary chief or "cacique" of a South American Indian tribe. Legend has it that his followers would sprinkle his body with gold dust on ceremonial occasions and he would wash it off again by diving into a lake. The name more frequently refers to a legendary city of fabulous riches, somewhere in South America, that inspired many European expeditions, including one to the Orinoco by England's Sir Walter Raleigh.

1960 Chrysler Valiant

1954 Mercury Sun Valley
Did you know? - "You stop for a traffic light. You glance up through the top at the overhead signal. It turns green and you continue your pleasant journey -- completely, wonderfully at ease."

The honeyed words came from a brochure Mercury created for the 1954 Mercury Sun Valley. Together with its counterpart, the Ford Crestline Skyliner, it was the first production car with a roof you could see through. Between the two of them, the "glasstops" found 23,000 buyers in 1954. Though Ford's version outsold Mercury's, the Sun Valley expressed the essence of the idea, the best form it ever took.

Of course, the idea had many antecedents. Designers began thinking about "bubbletoppers" in the late 1930s, as plastic began to be accepted as a structural as well as decorative material.

John Tjaarda, working for body-builder Briggs, developed the first such application -- a one-piece plastic top for a 1939 Plymouth convertible sedan. At Ford after the war, show car predecessors of the 1954 Mercury Sun Valley were the X-100 and XL-500, the latter a 1953 model with a transparent top bisected by a forward-leaning rollbar. As late as 1956, when the last production Skyliners were rolling off the assembly line, Ford exhibited the Lincoln Futura with its twin plastic cockpits.

The 1954 Mercury Sun Valley received ample publicity, claiming "A freshness of view, a new gaiety and glamour, vast new areas of visibility, a whole new concept of light and luxury ... you're comfortably 'out of doors' all year long ... with that wonderful feeling of being fashionably first." Actually, much of this happy puffery rang true, with certain qualifications.