Some Call It "Golf" (Page Six)

Oops... Actually there are six of us!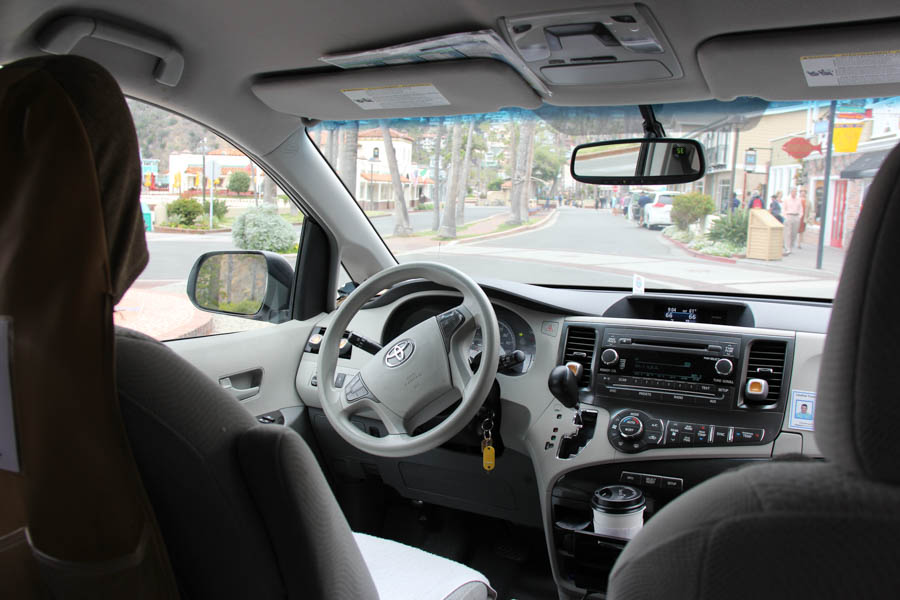 Paul & Sue hopped into a taxi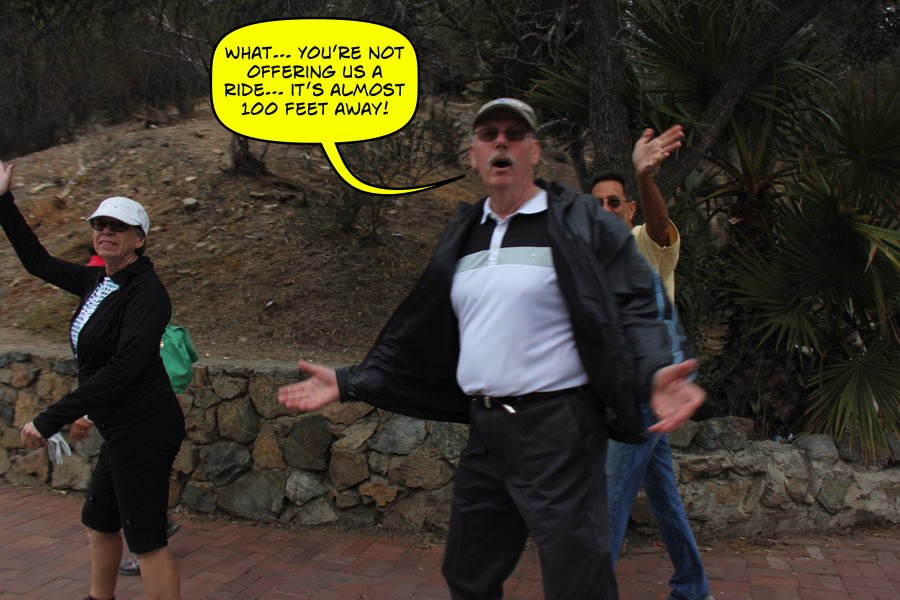 We surprised the gang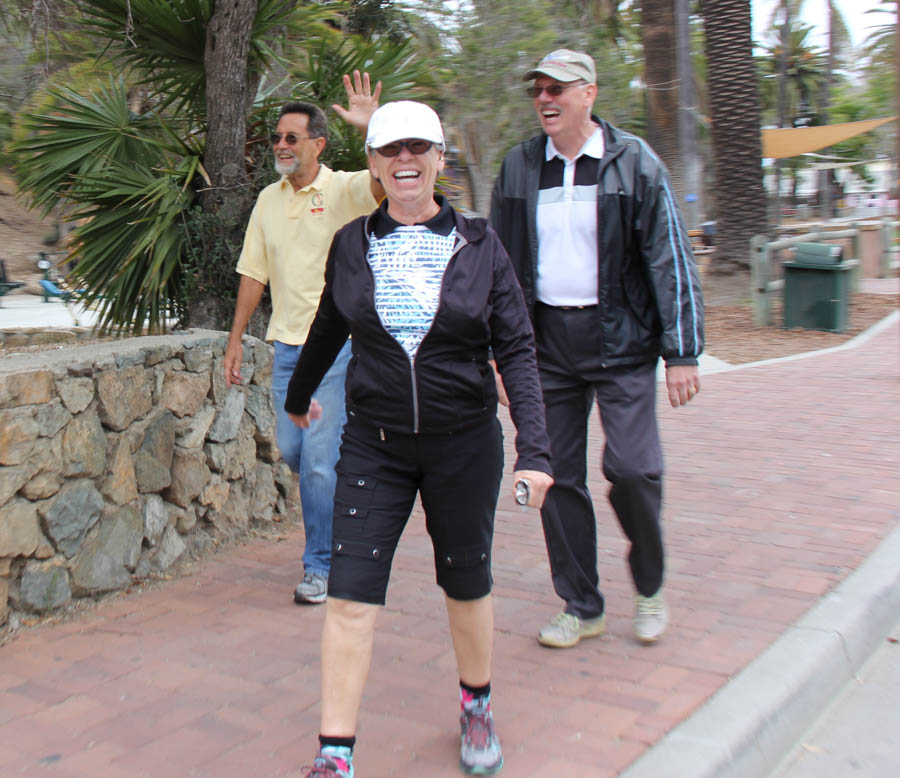 Just a few more feet away

Right across form the golf course

Gourmet food directly ahead!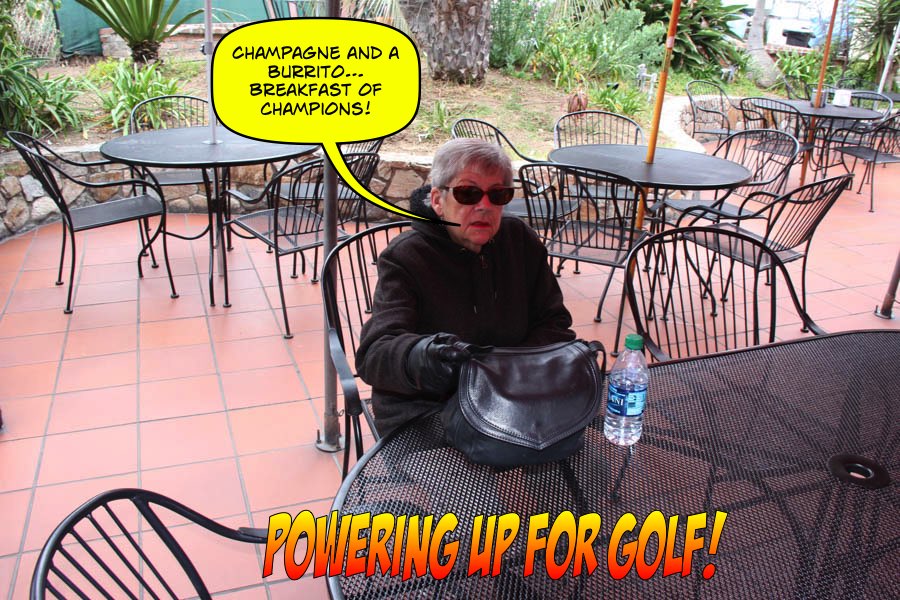 Someone is hungry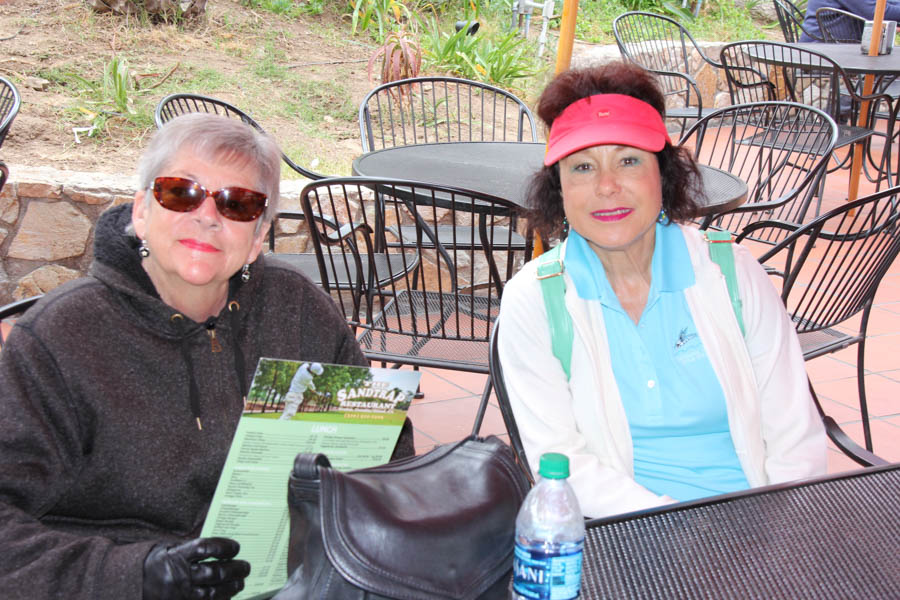 Decisions decisions!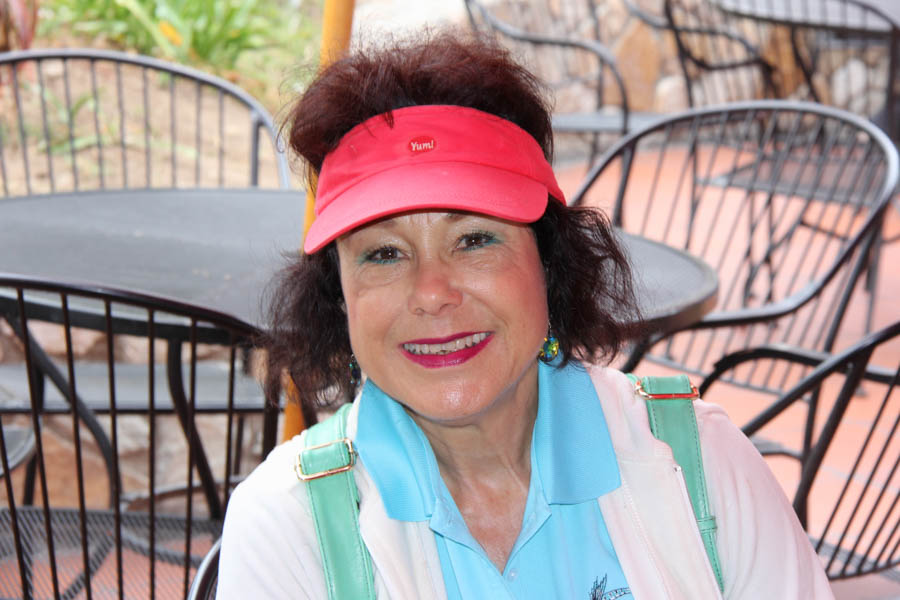 Donna is ready to play!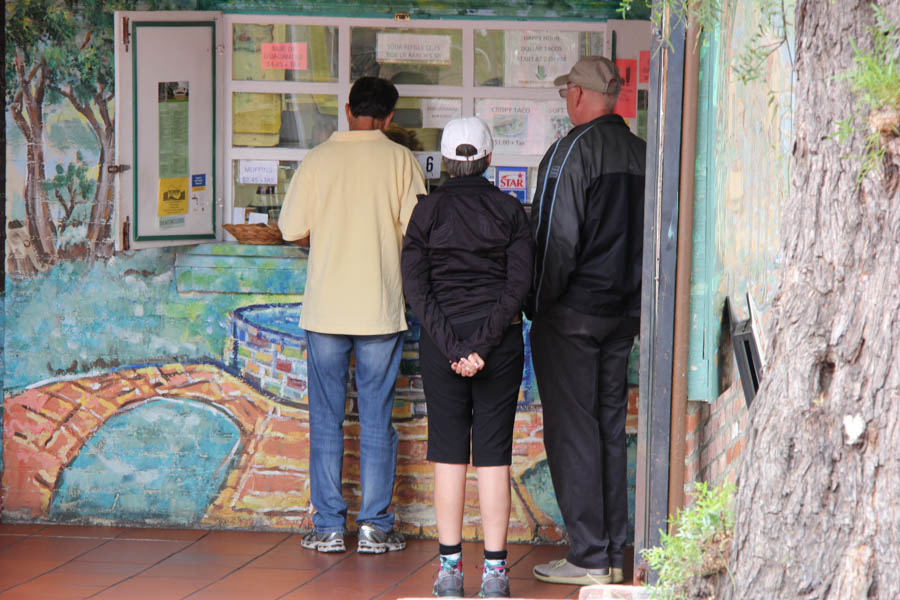 Placing our orders was easy!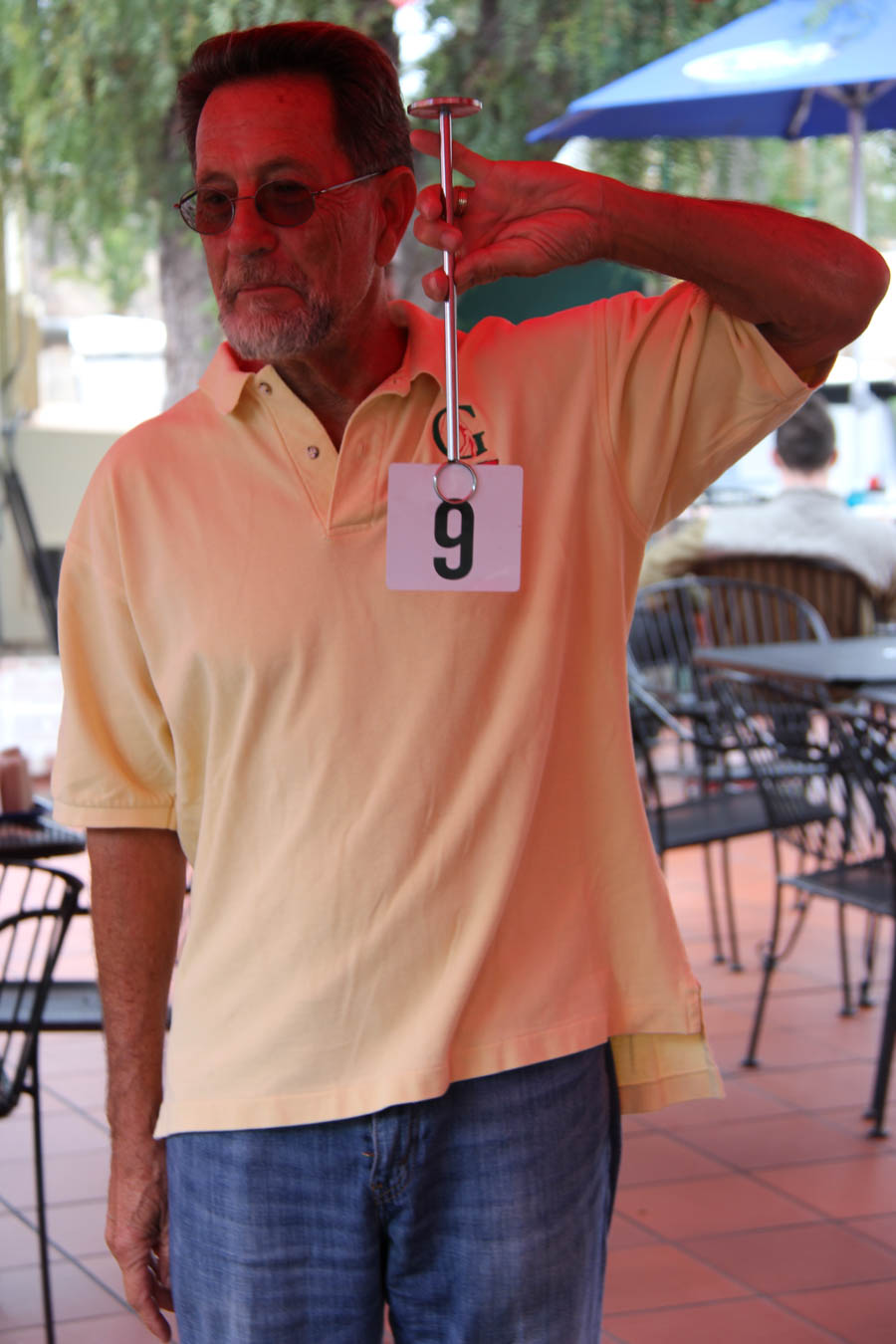 No Bob... You are six... not nine!

Dining in the great out of doors!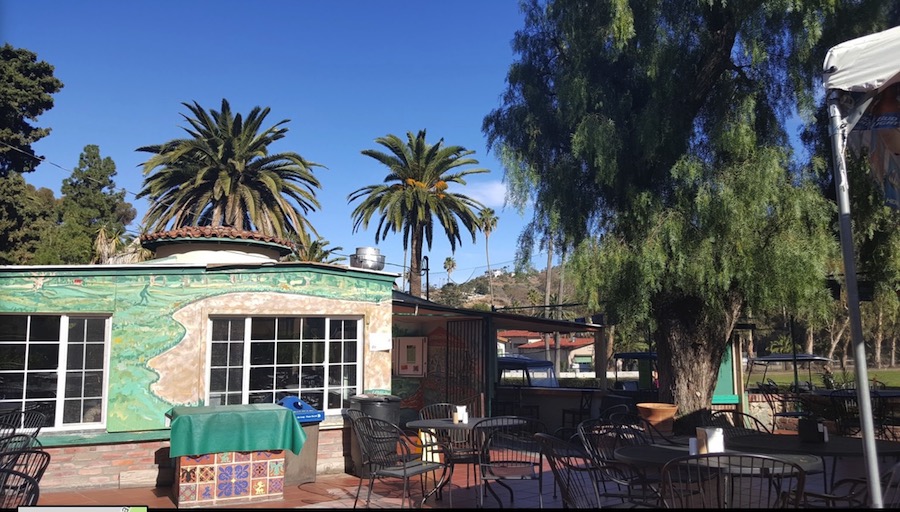 Quaint is a good description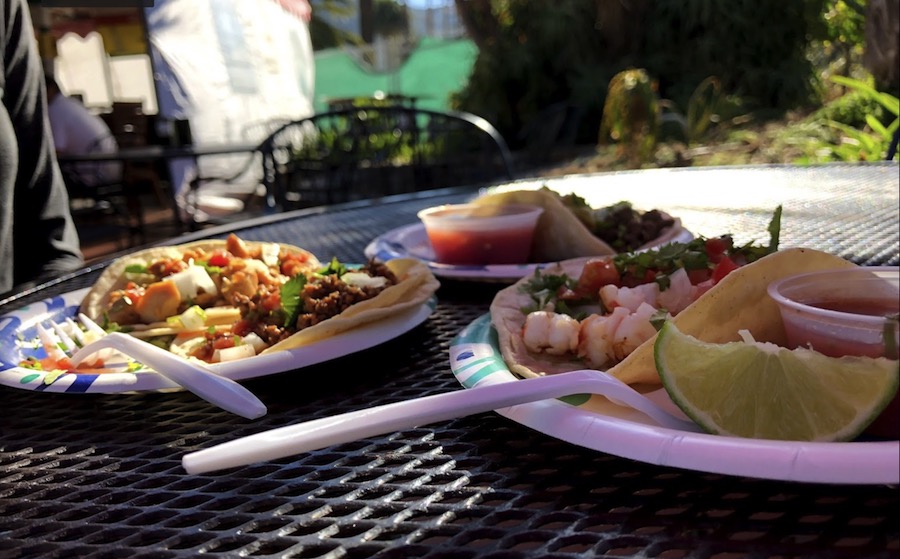 Good grub!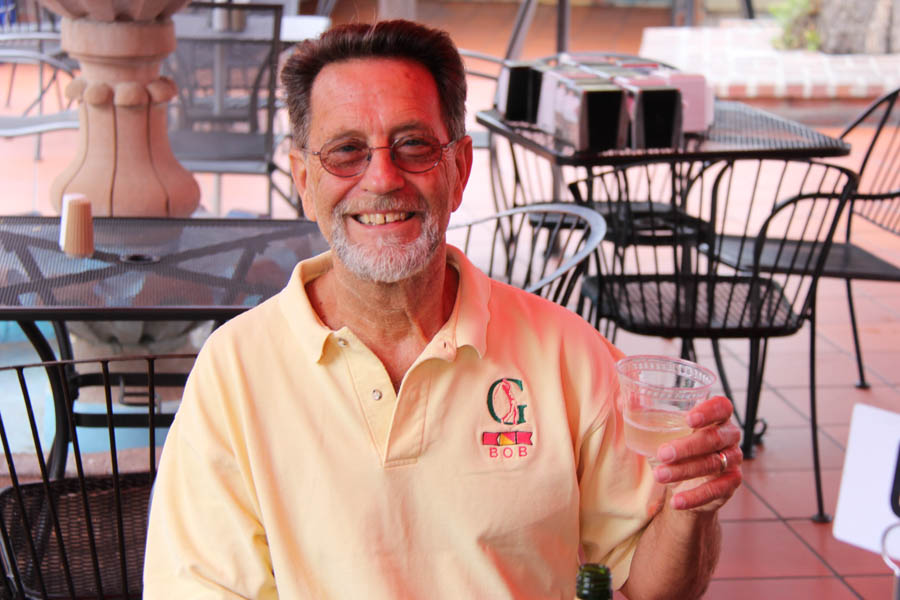 Drinking the pointing fluid is essential!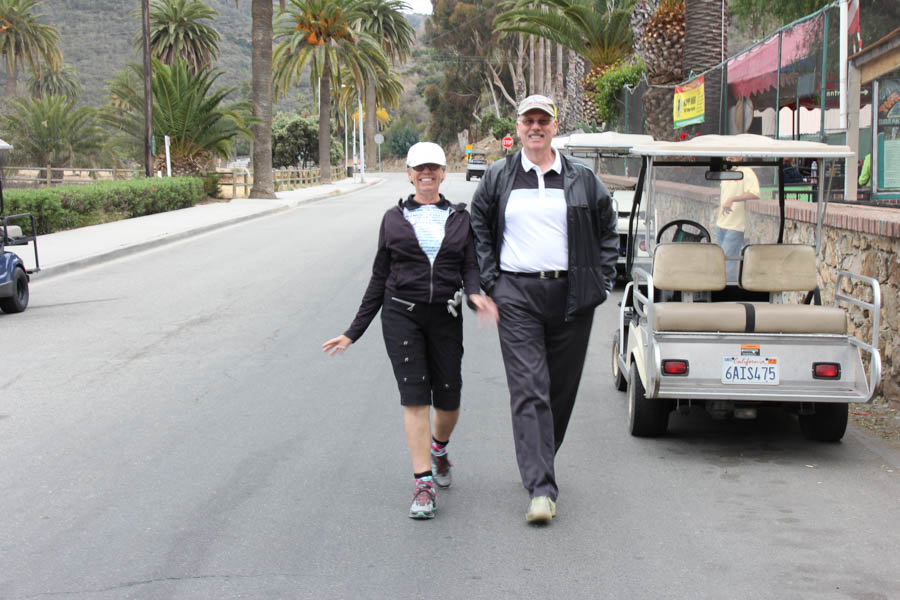 All smiles until the stairs appear before us!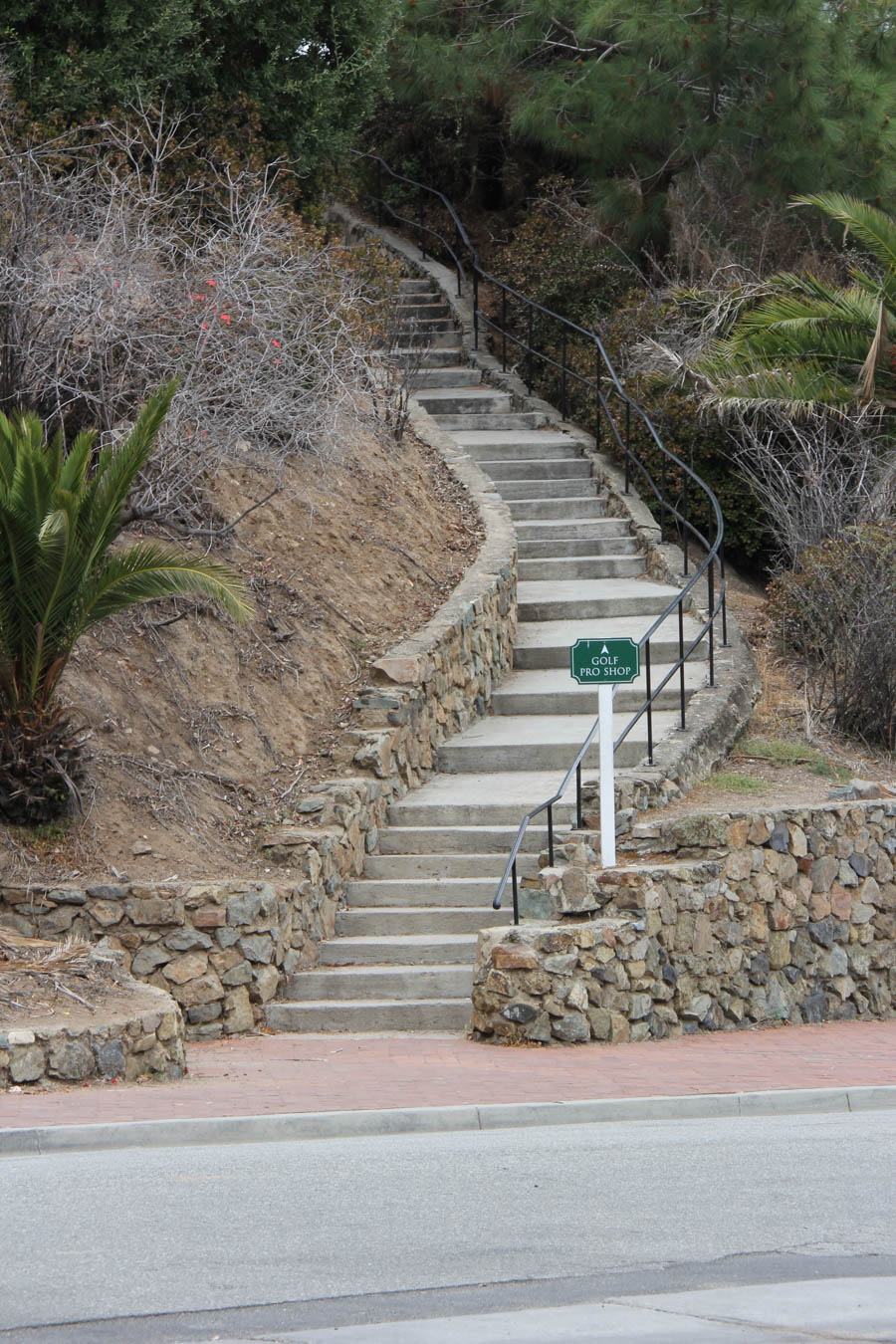 Huffing and puffing begins here!
(Stairway to heaven??)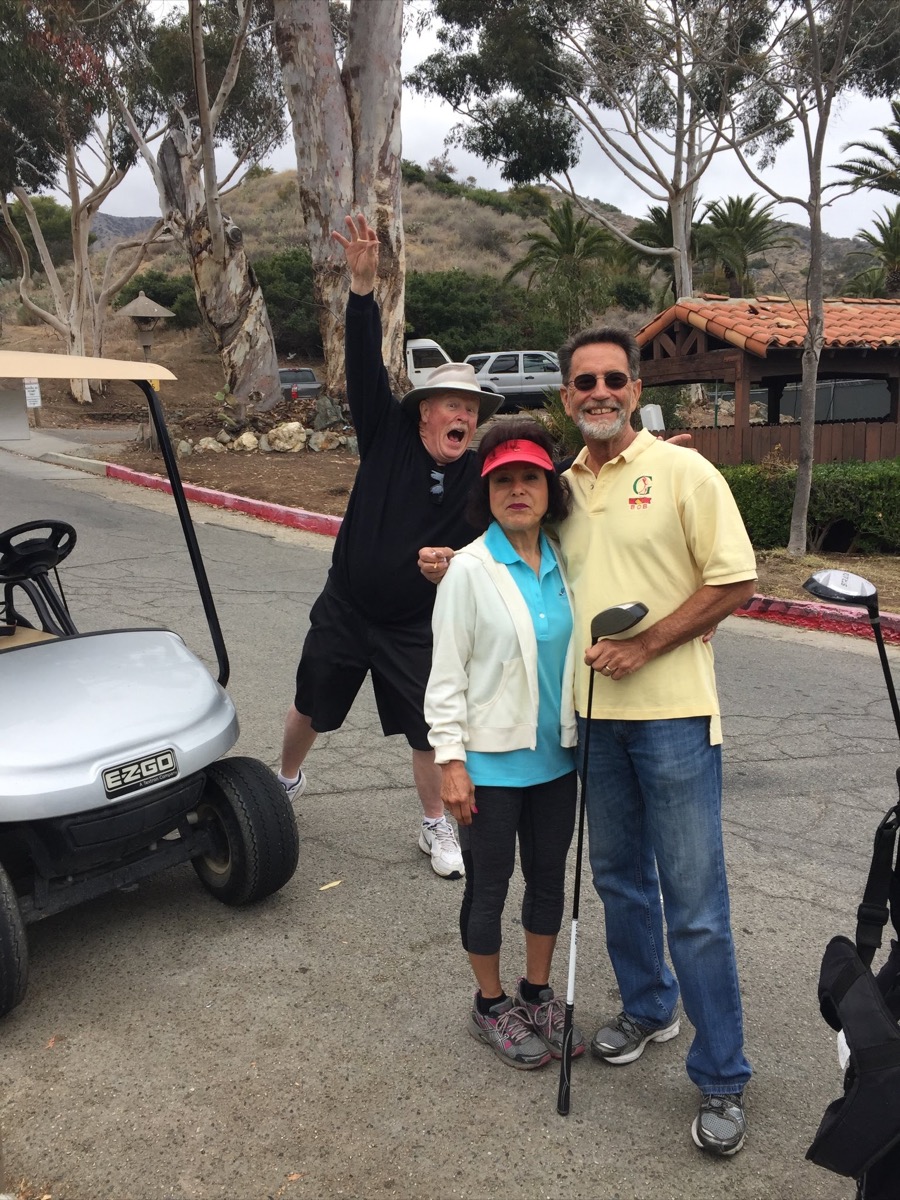 Photobombing is officially underway!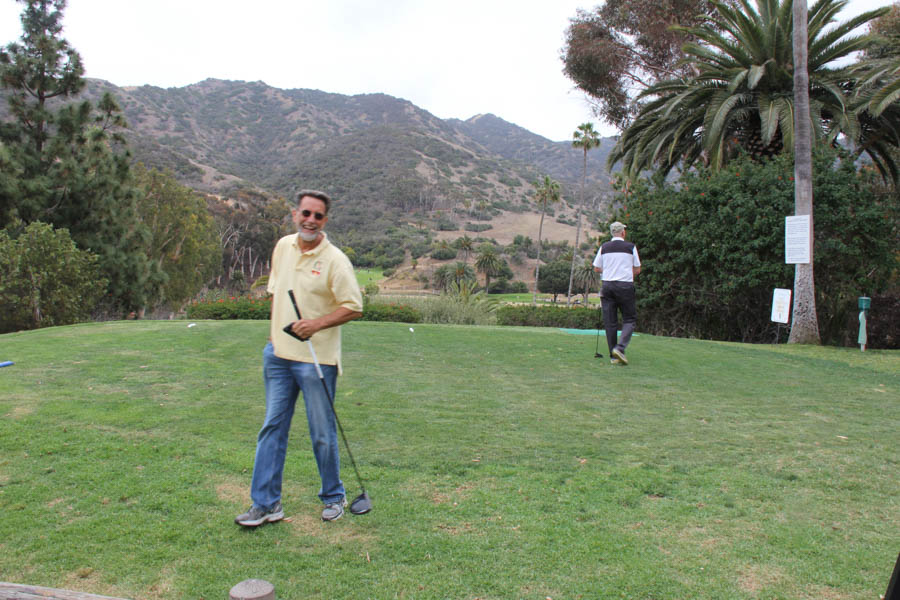 Bob knows what to do! There is a road right below the first tee!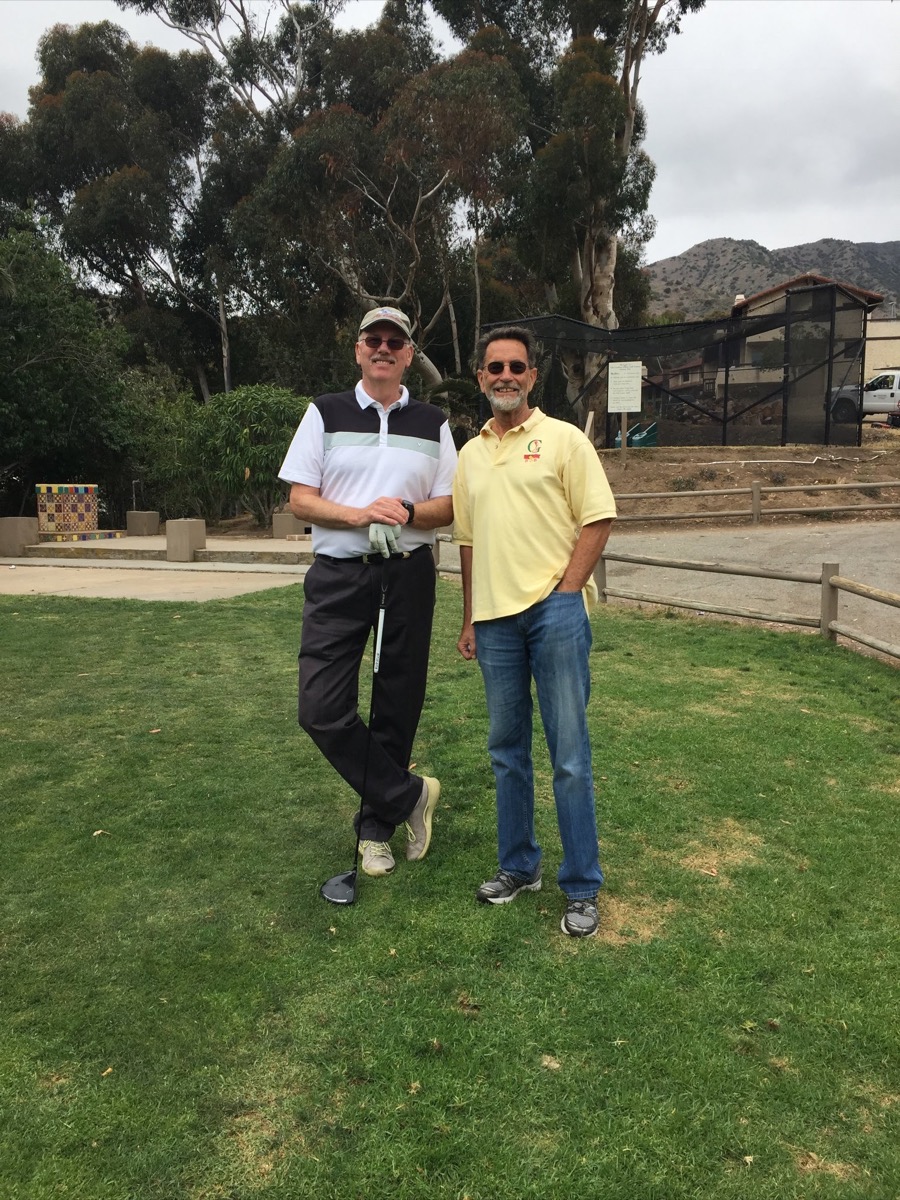 Hansome devils!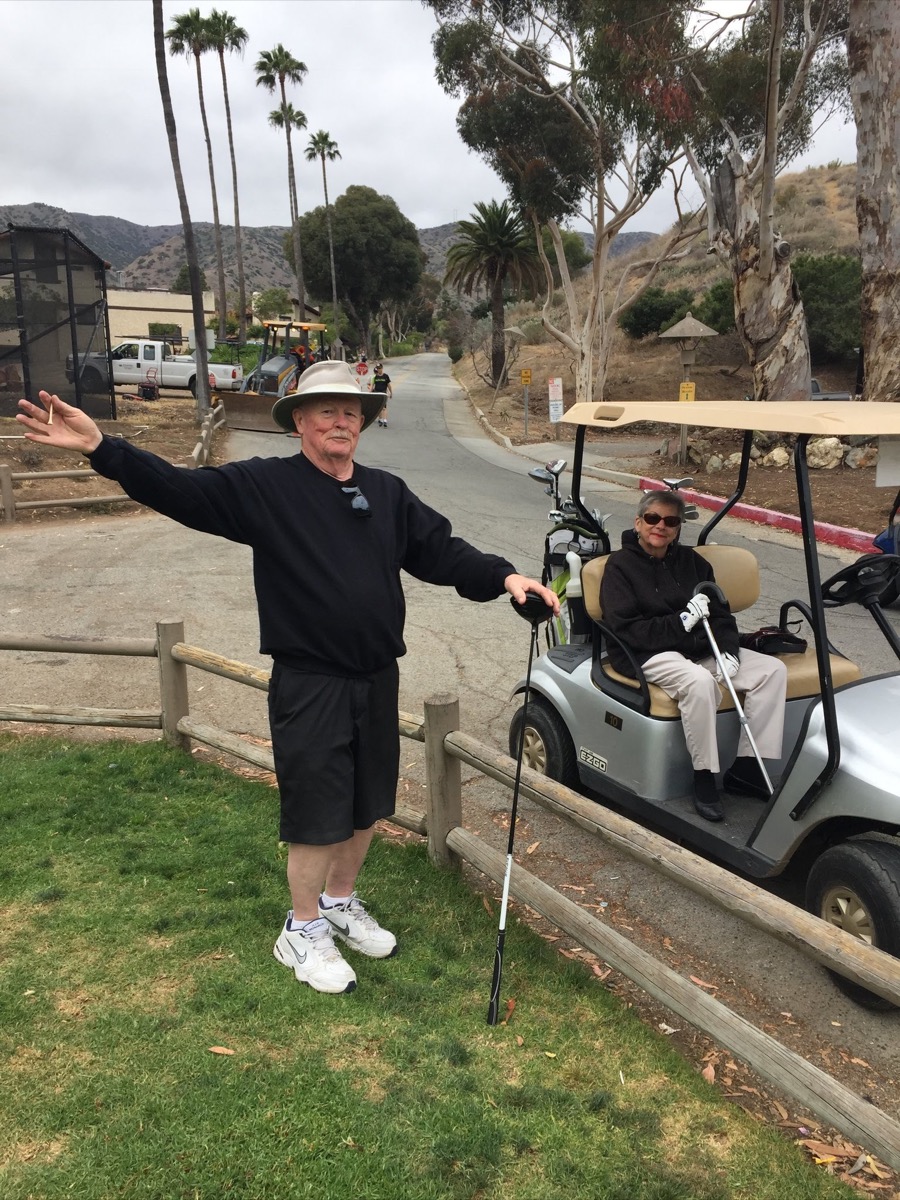 No! Those are NOT white legs! Paul is wearing white socks!
Q: Are you a scratch player?

A: I sure am - every time I hit the ball I scratch my head and wonder where it went.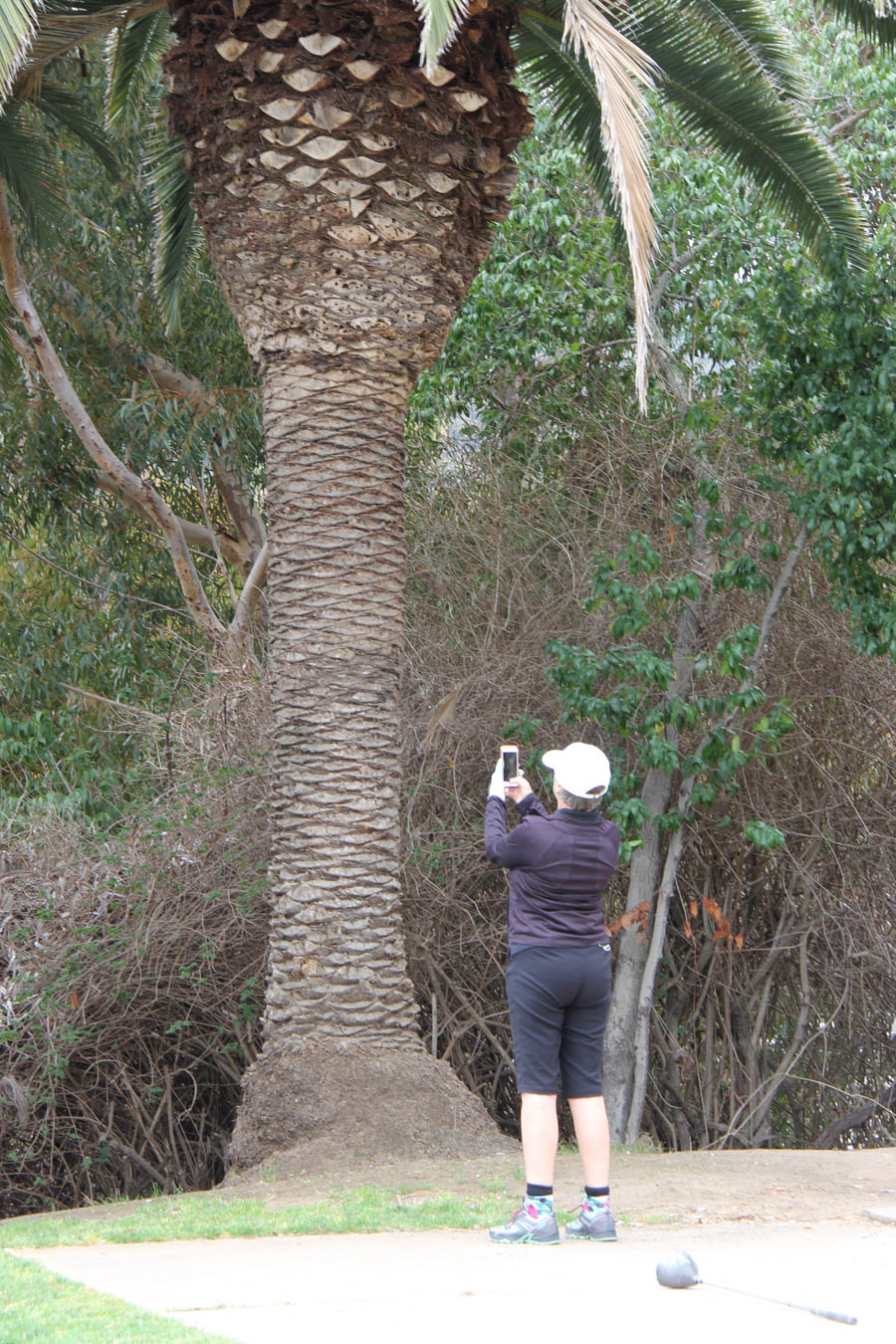 Holly must have found more Acorn Woodpeckers or a Catalina Tree Snake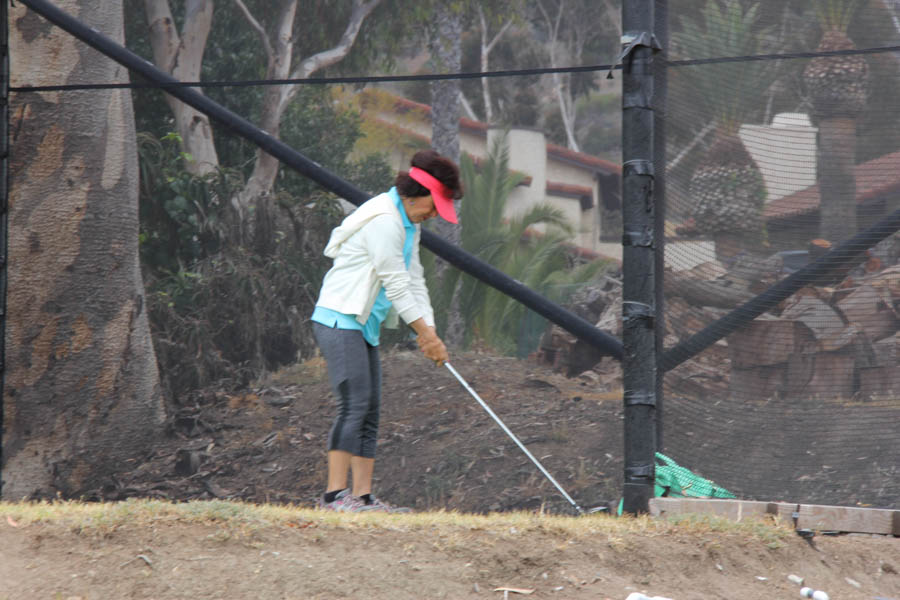 Lookout... Here comes the "Tiny Terror"

"Let's get the show on the road!"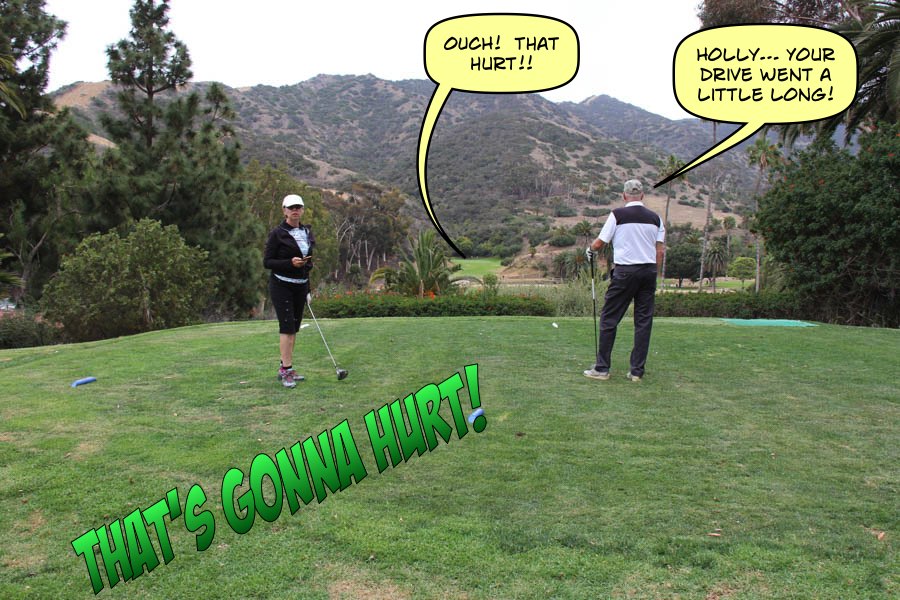 Here we go!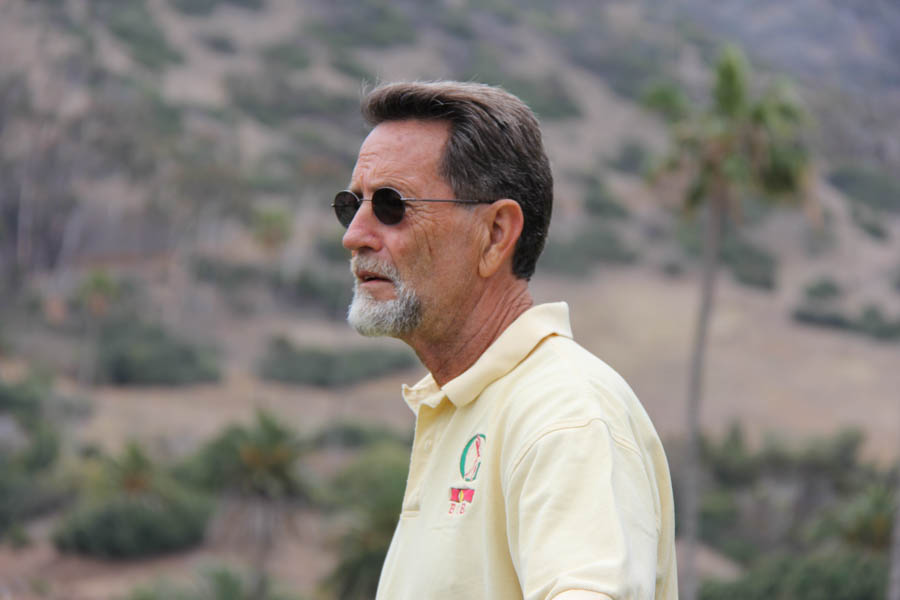 "What was that "THUD" sound?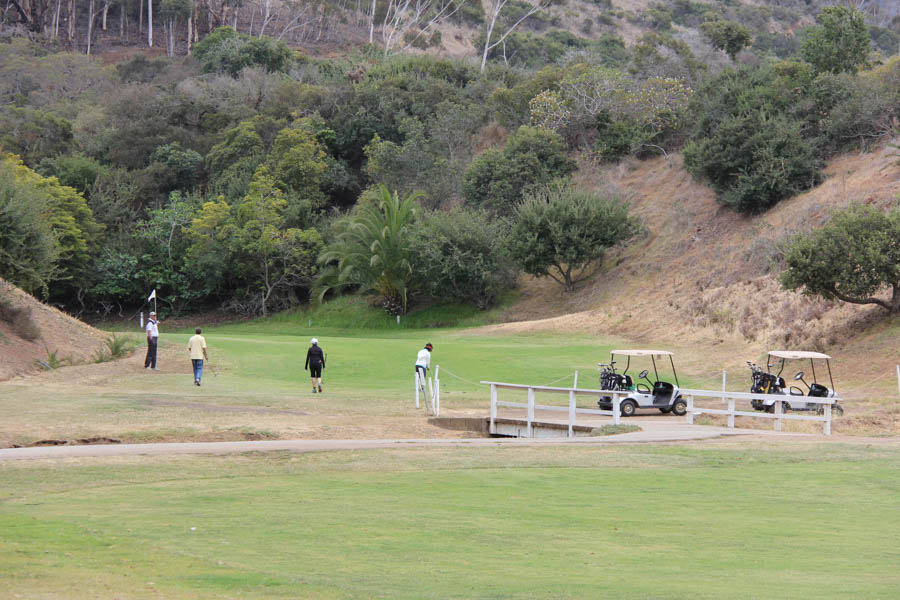 Doing good on the first hole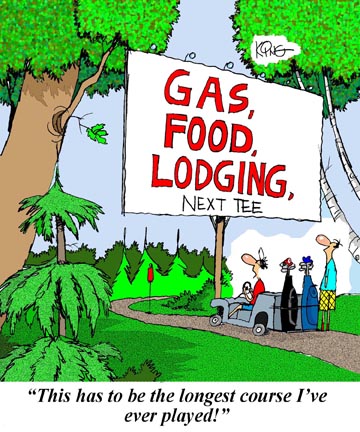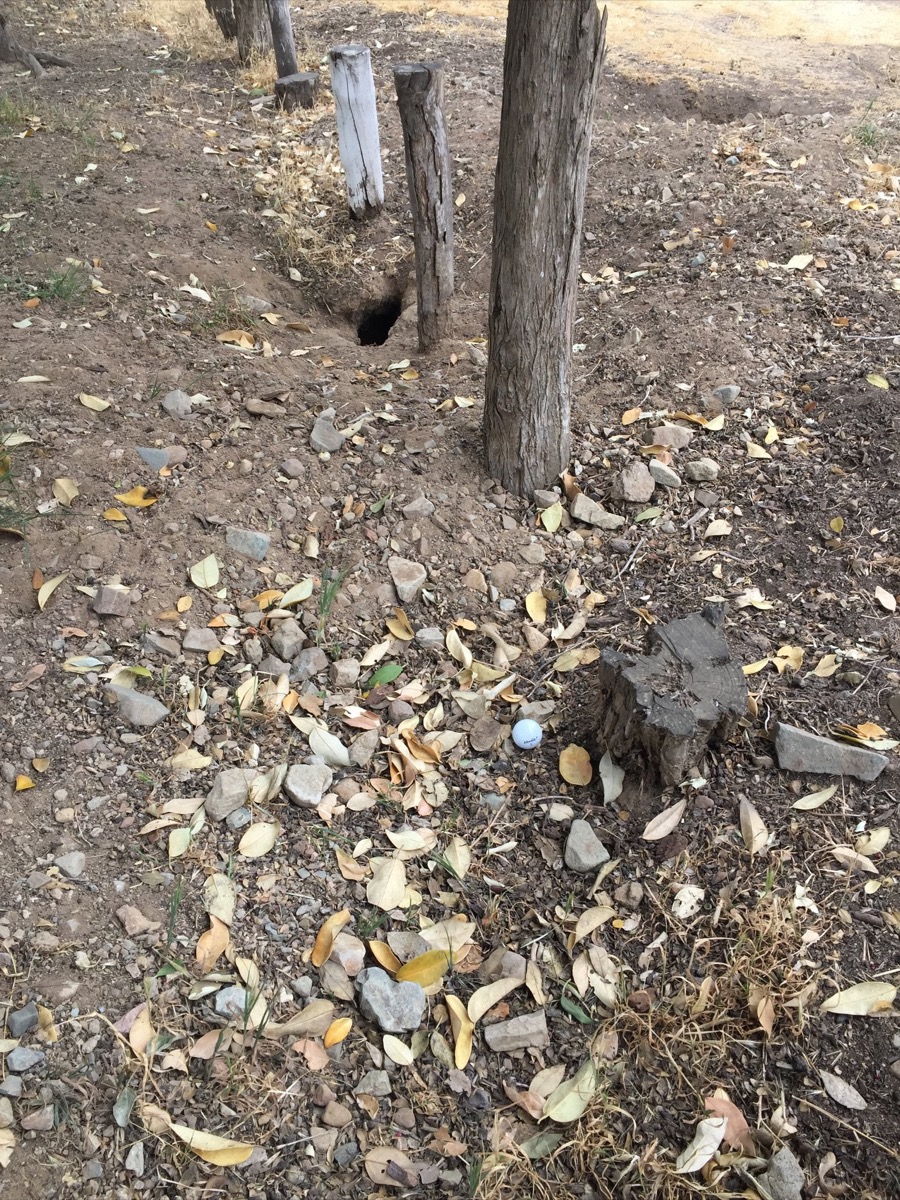 Bob found his ball! It was playing "hind and seek"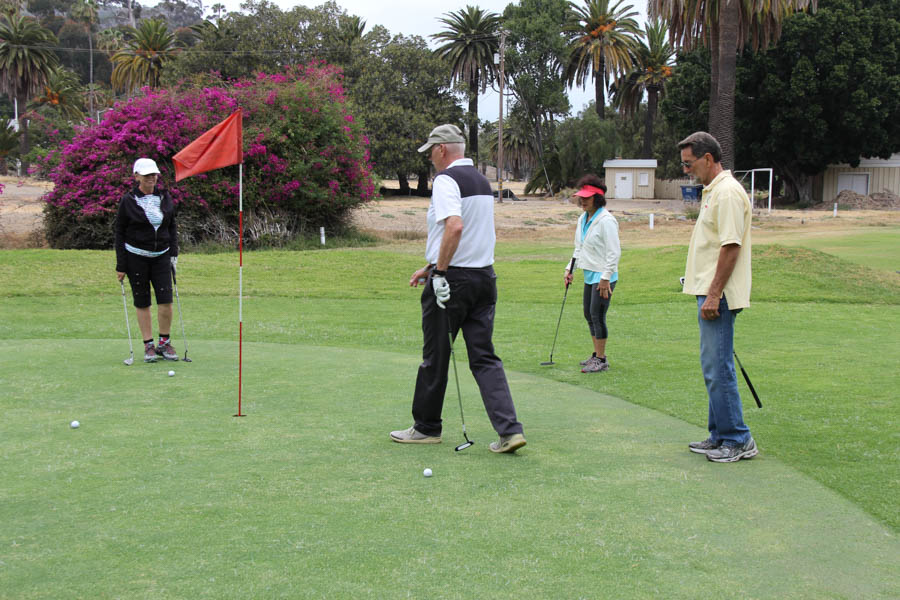 Serious putting underway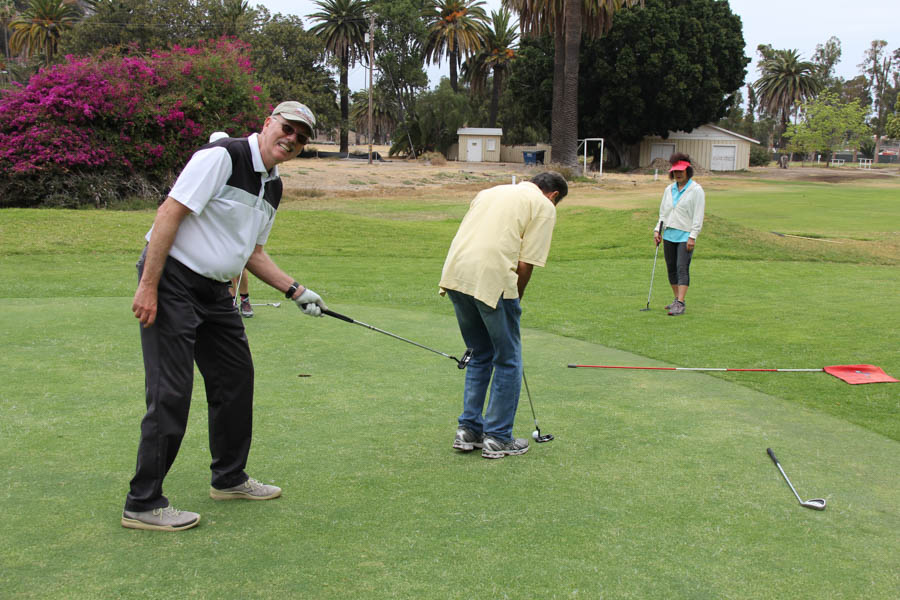 The Christmas Goose is apparently coming early!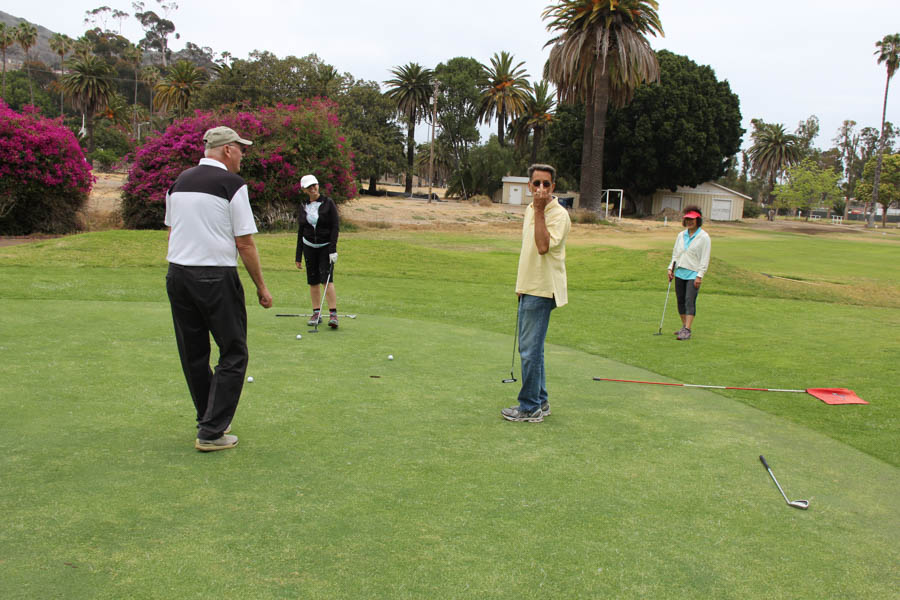 Adjusting his glasses takes on several meanings!

Doing it the hard way!
Q: What's the problem with my golf game?
A: You're standing too close to the ball ... after you hit it.

Adult Supervision...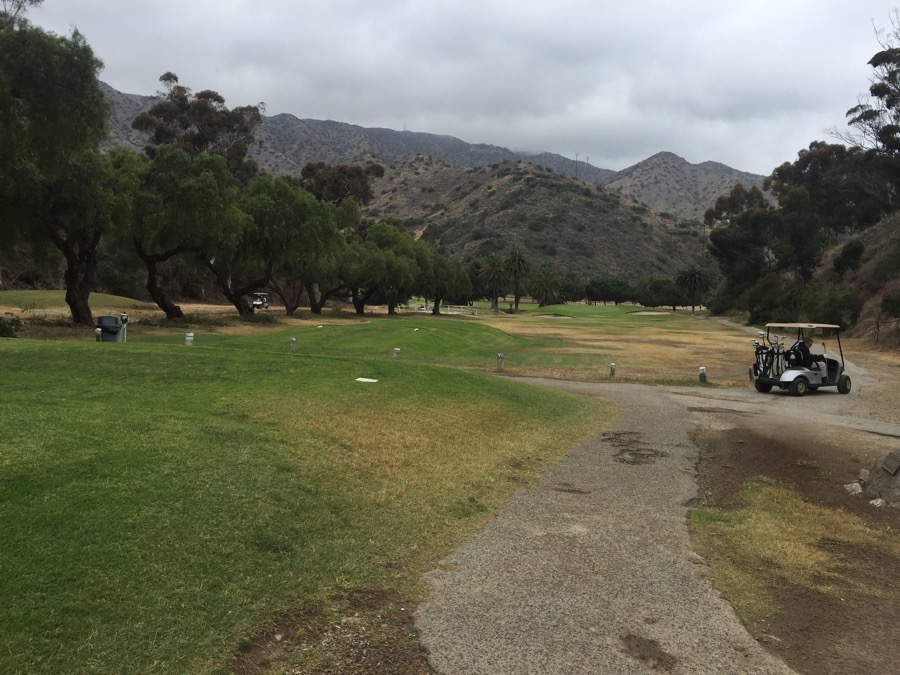 The weather was a little cool... But tolerable

Smash... Over the left-field fence it goes!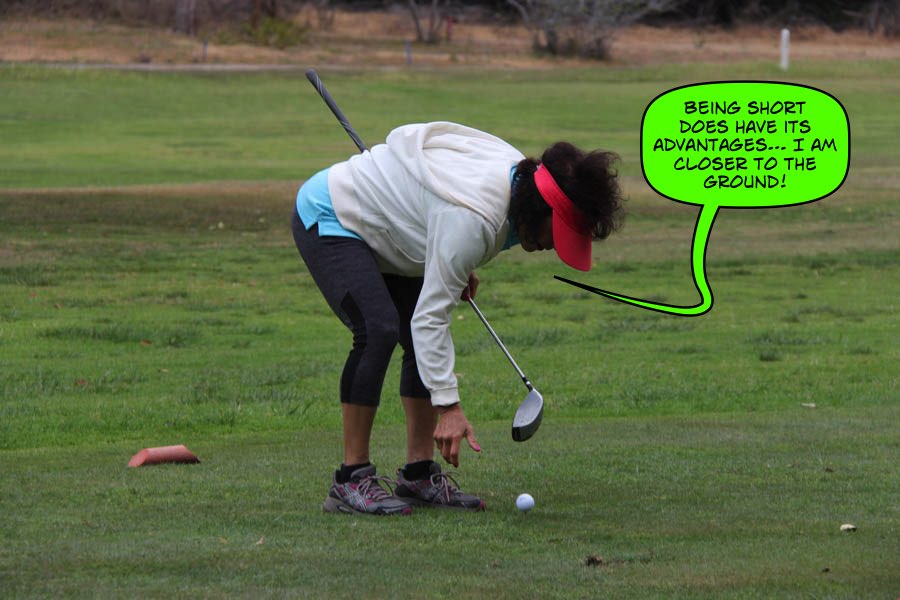 Donna is about to make the putt with a driver!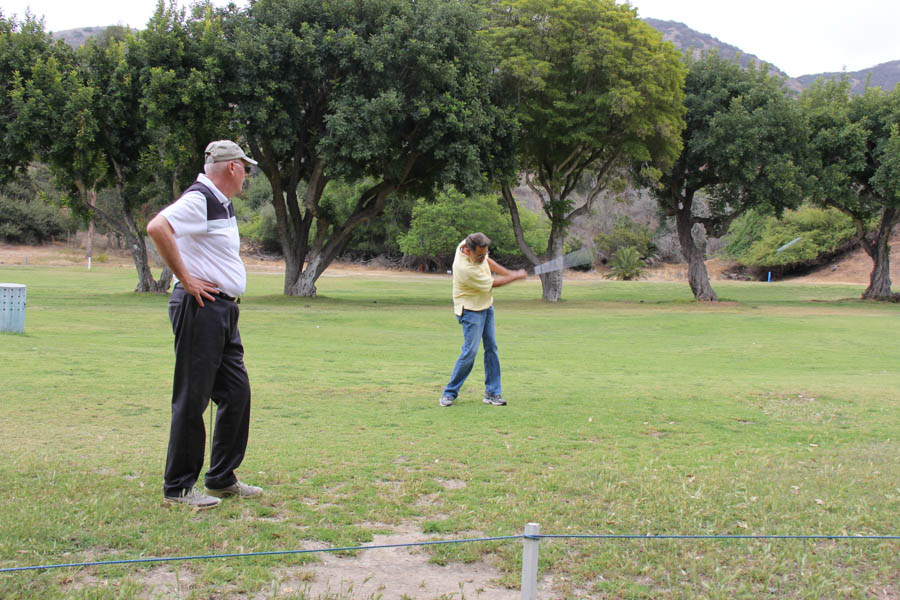 SWOOSH...As the air moves around the club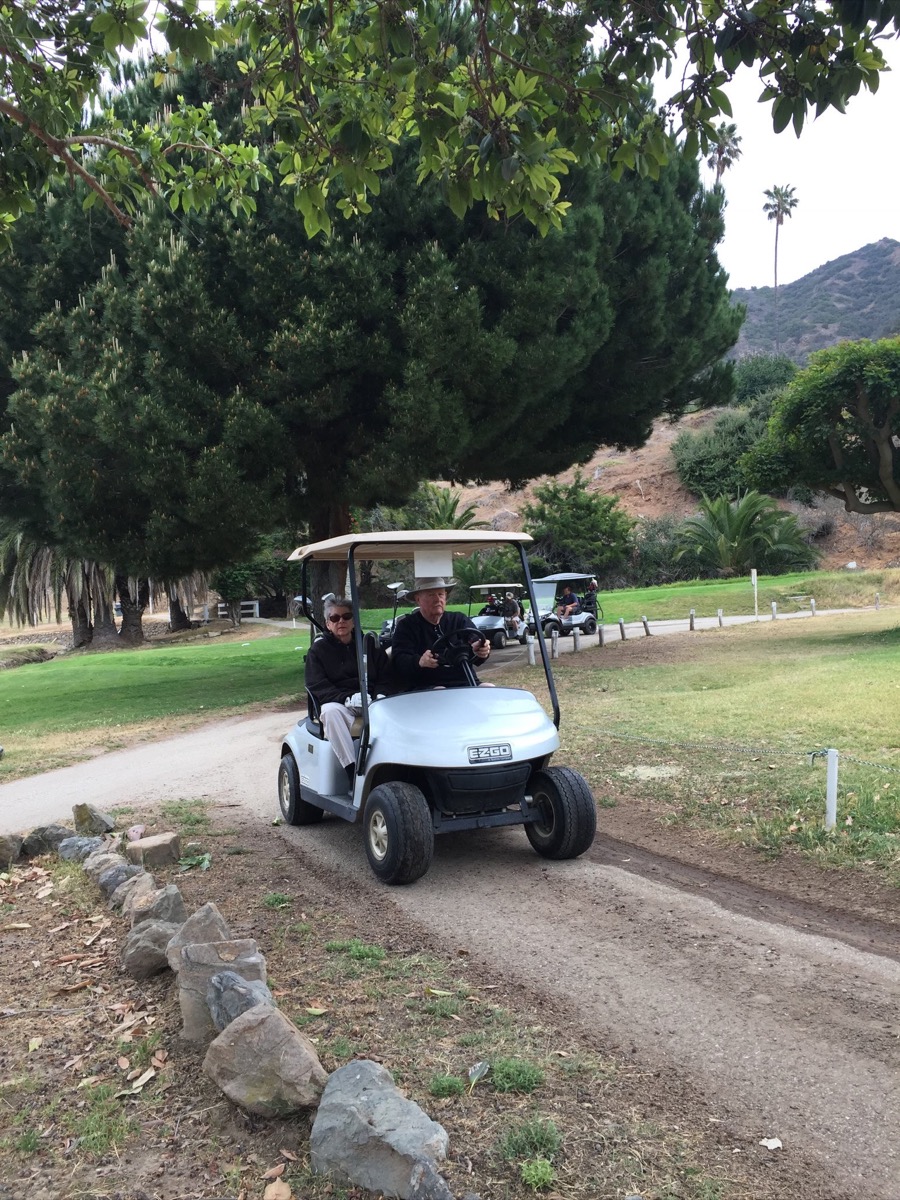 OK... Who taught Paul to drive??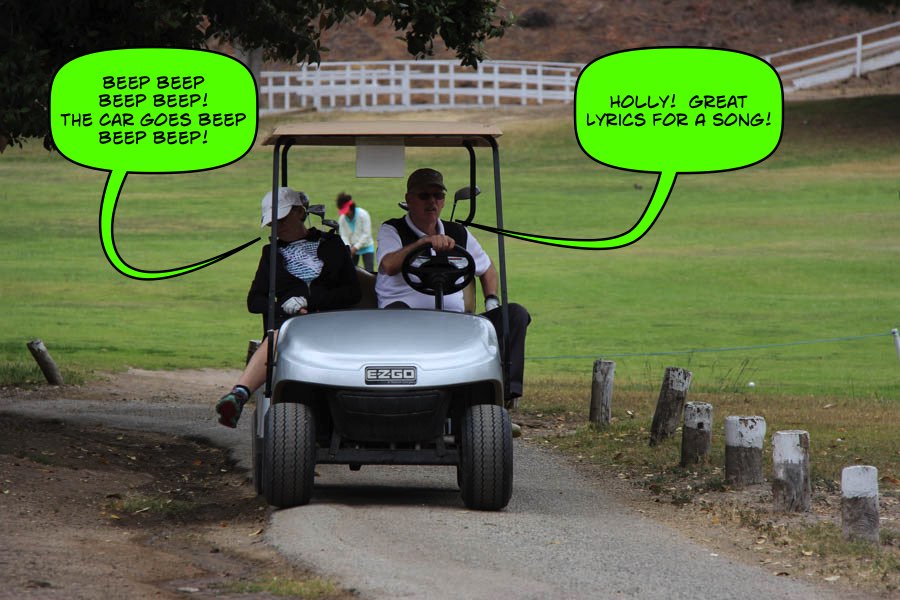 In a cloud of dust and a hearty "Hi Yoh Bill!"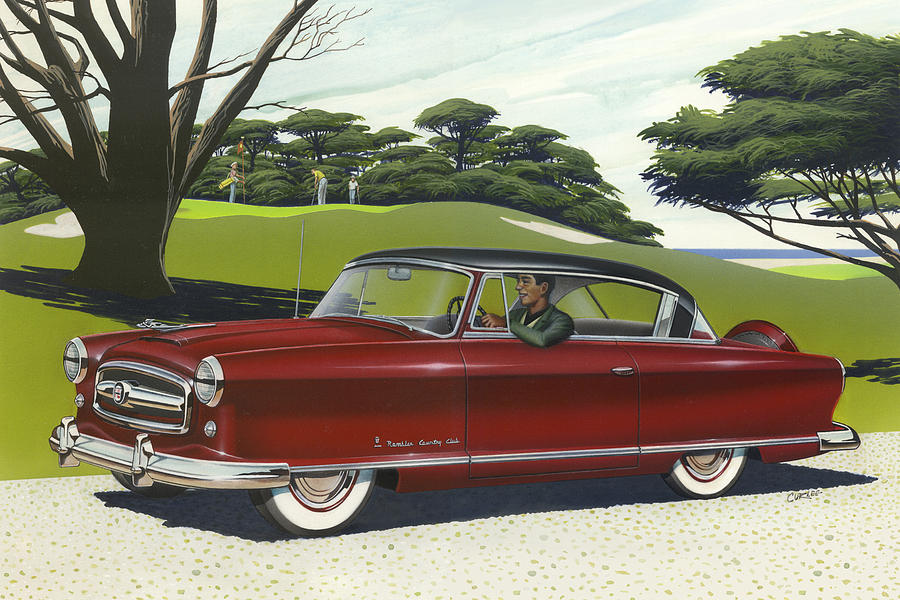 Careful... Here comes the Nash Rambler
Did You Know? - The Nash Rambler is a North American automobile that was produced by the Nash Motors division of Nash-Kelvinator Corporation from 1950 to 1954. On May 1, 1954, Nash-Kelvinator merged with the Hudson Motor Car Company to form American Motors Corporation (AMC). The Nash Rambler was then built by AMC in Kenosha, Wisconsin through 1955.
The Nash Rambler established a new segment in the automobile market and is widely acknowledged to be the first successful modern American compact car.
The 1950–1955 Nash Rambler was the first model run for this automobile platform. Using the same tooling, AMC reintroduced an almost identical "new" 1958 Rambler American for a second model run. This was a rare feat of having two distinct and successful model runs, an almost unheard of phenomenon in automobile history.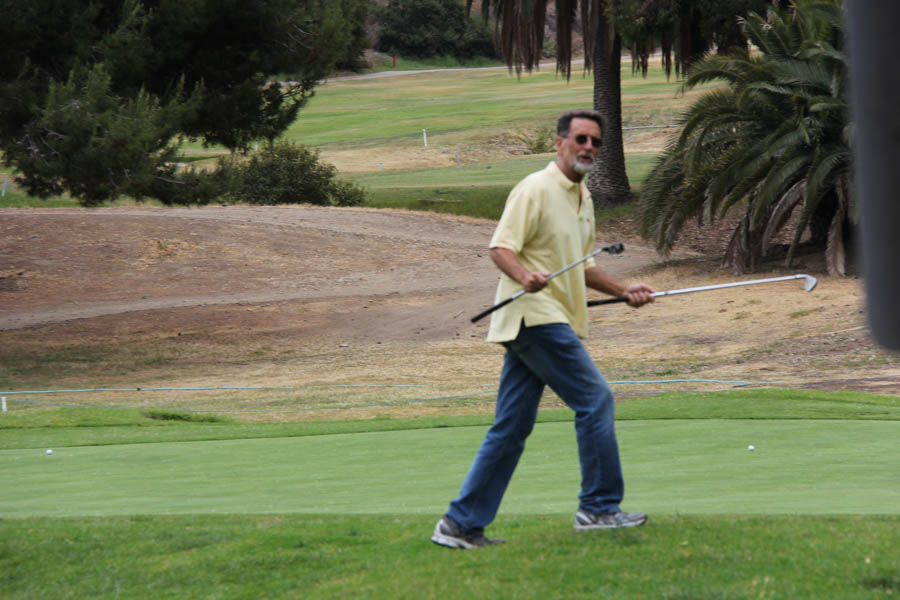 Bob dashes to his next slice
Q: When is the course too wet to play golf?
A: When your golf cart capsizes.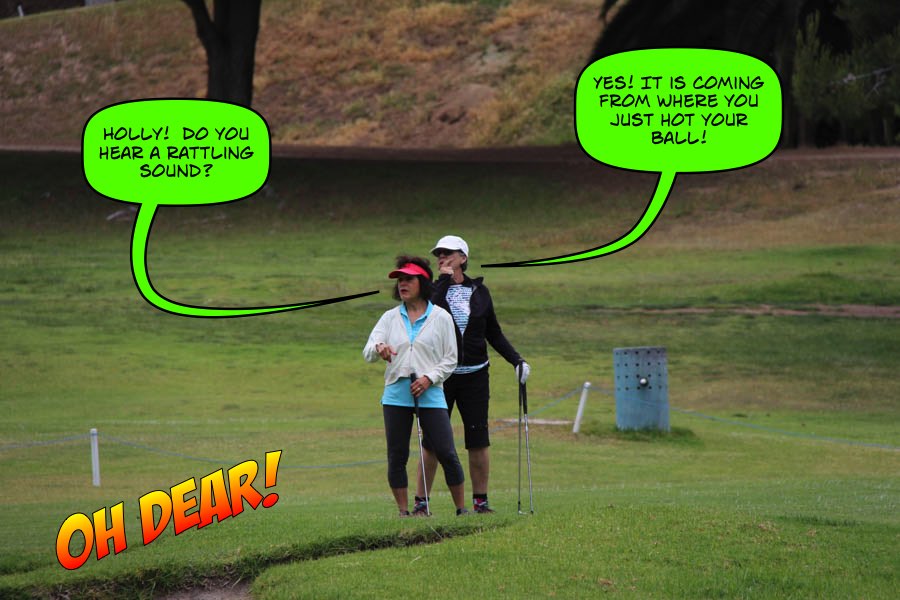 Good to have excellent hearing!

We took a vote... Donna goes in to find the non-fairway balls!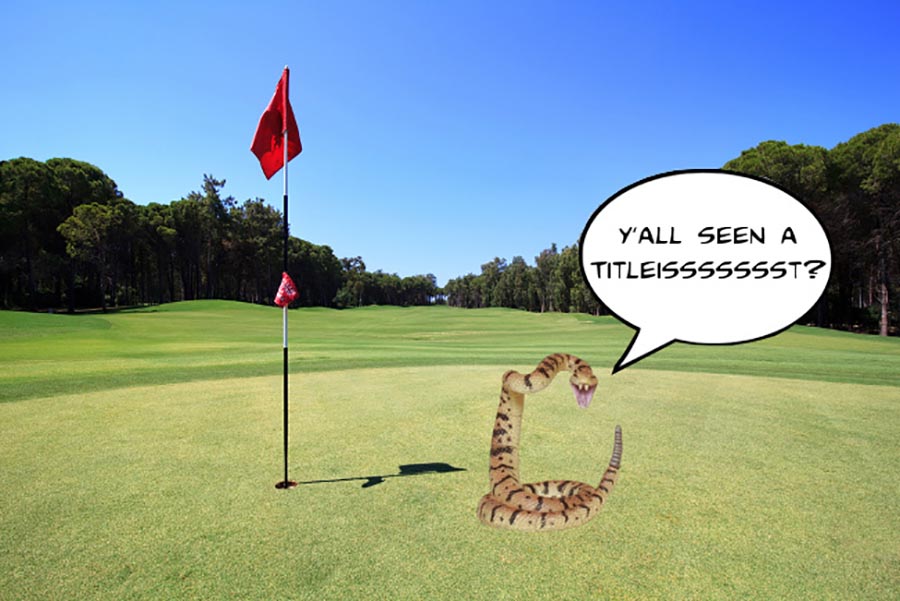 We gave up looking
Did You Know? - Crotalus atrox, the "western diamondback rattlesnake", is a venomous rattlesnake species found in the United States and Mexico. These snakes conserve water by holding the moisture they get from their prey within their body for long periods and then only excreting the remaining waste which is more like a thick pasty urine. It is also believed that their same sense of water conservation is what lead these snakes to develop a rattle as their warning system because spitting and hissing uses up valuable fluids.
Although snakes are feared for their striking speed, the diamondback attacks at a s peed of about 8-feet per second. This is much slower than a trained fighter can punch out his fist.

"Standby... I can make this shot!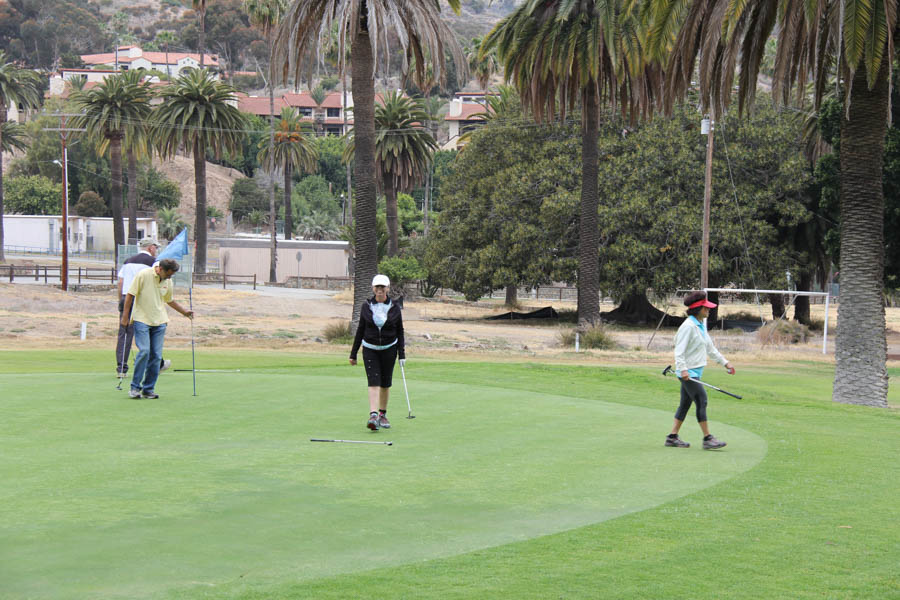 Finally... The ninth hole!
Bob: I'd move heaven and earth to break 100 on this course.
Donna: Try heaven. You've already moved most of the earth.
Bill: This is the worst golf course I've ever played on!
Holly: This isn't the golf course, Bill, we left that an hour ago.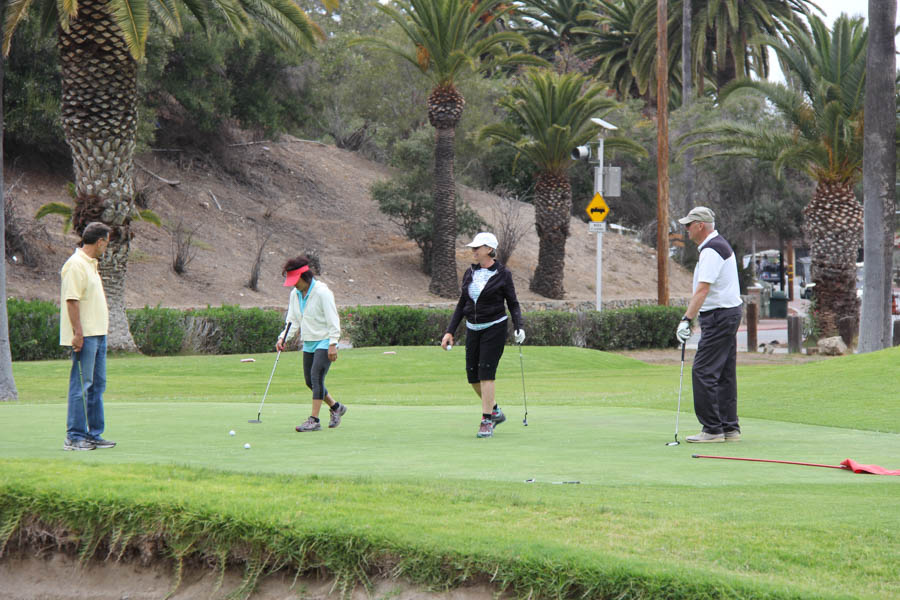 "We can smell the wine in the air!"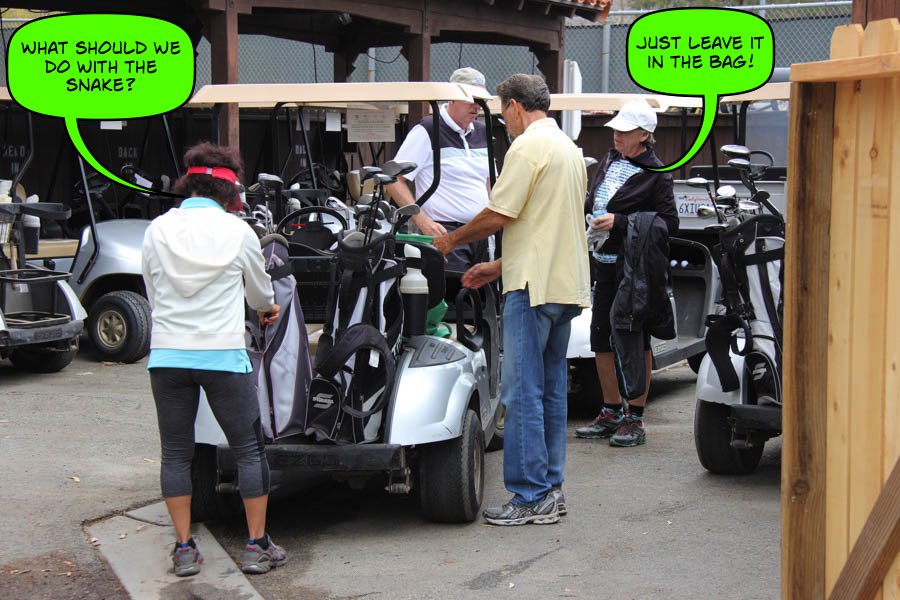 Surprise surprise!

Beware... The Snake Catchers return


Page 7 - Saturday On The Patio