The Dancing Continues (Page Four)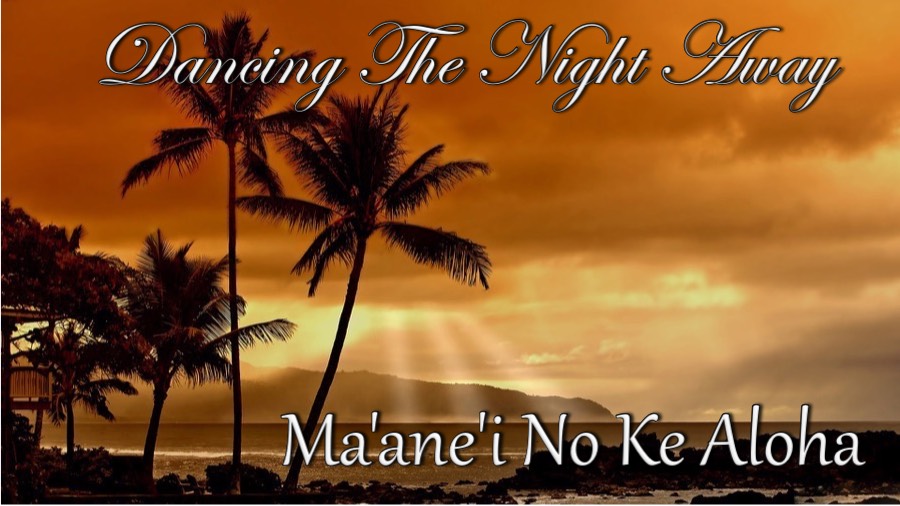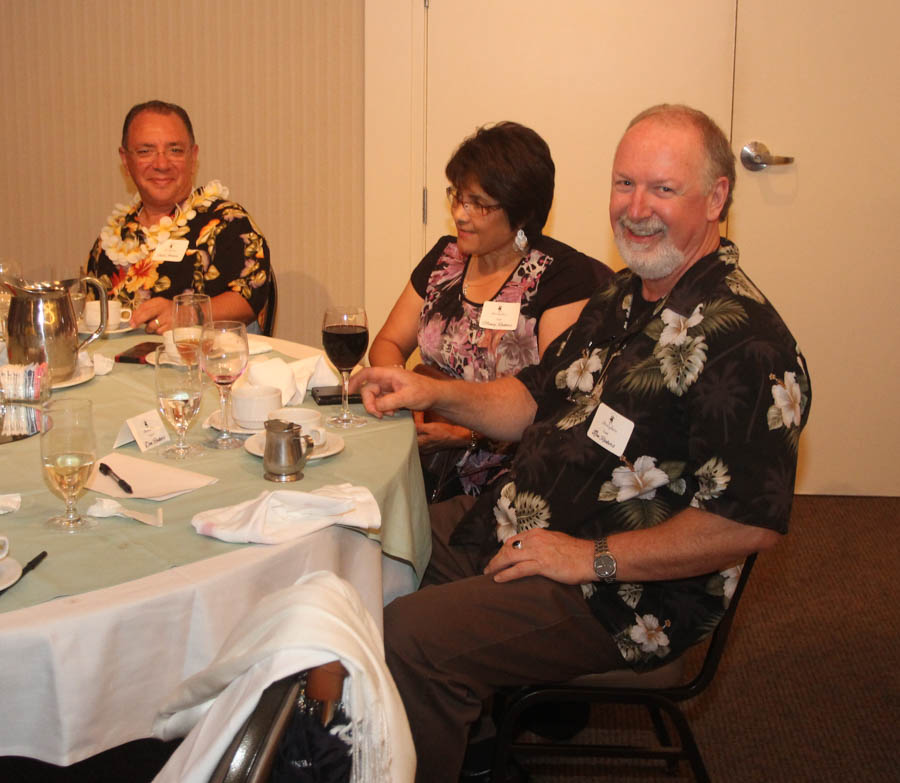 Fred (Peleke), Nancy (Naneki) and Ron ( Lona) taking it all in!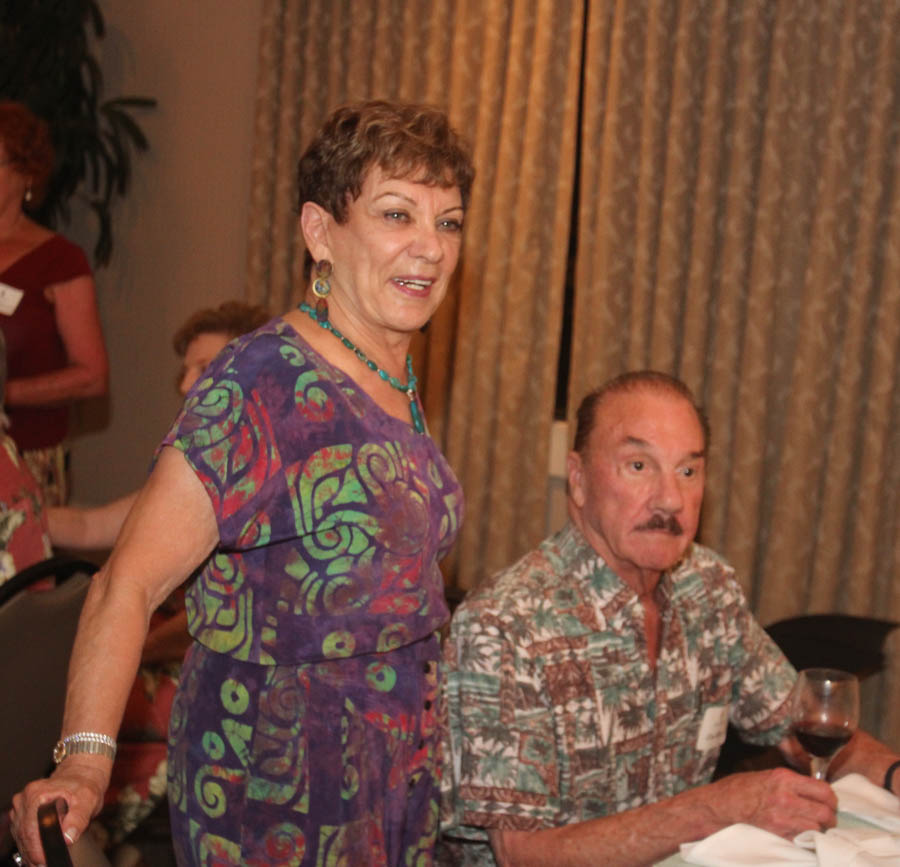 Marilyn loves to see new members join the happy Starlighters Family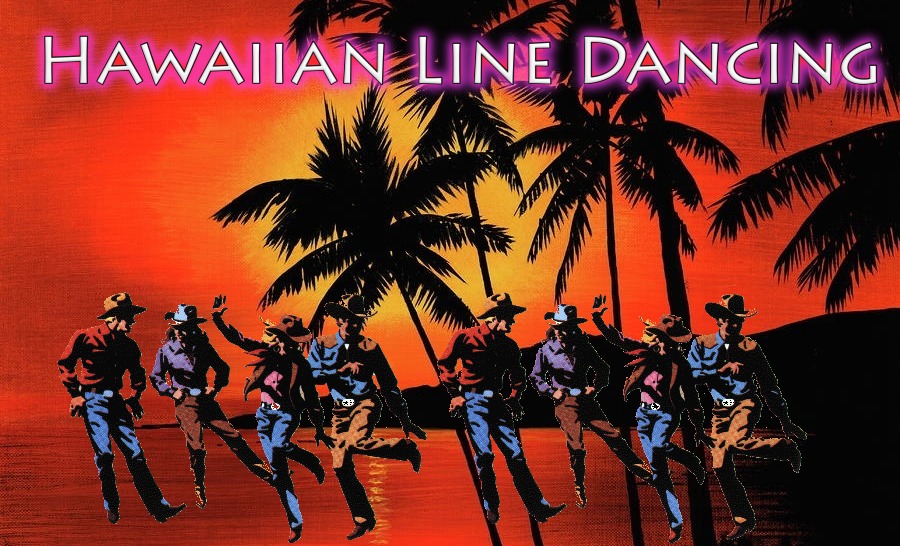 Kick up those blossoms

The whole place is shaking!

... Warning! Do not mess up the steps or you are sent off the island!

He missed a step!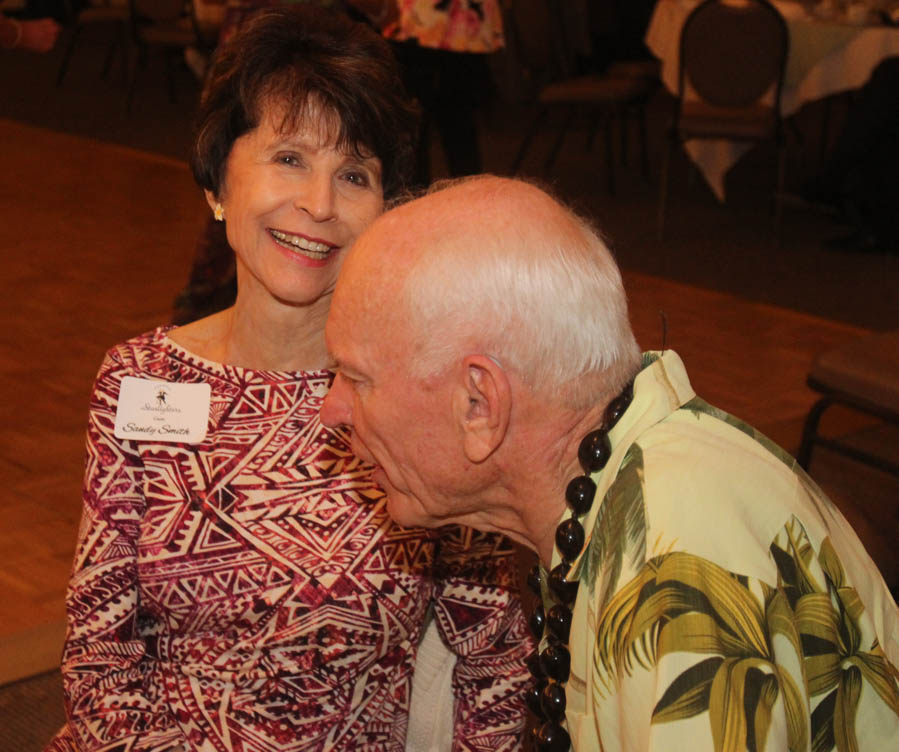 "Come on Bob... We can to this!"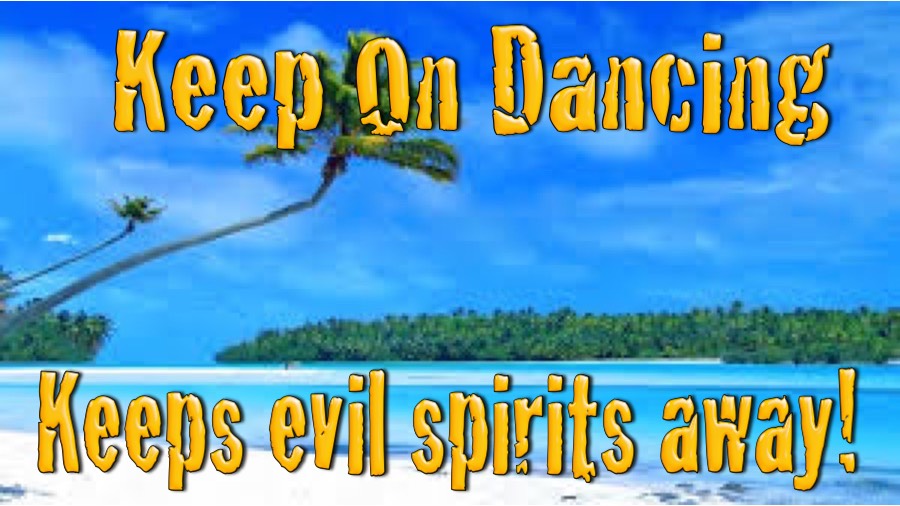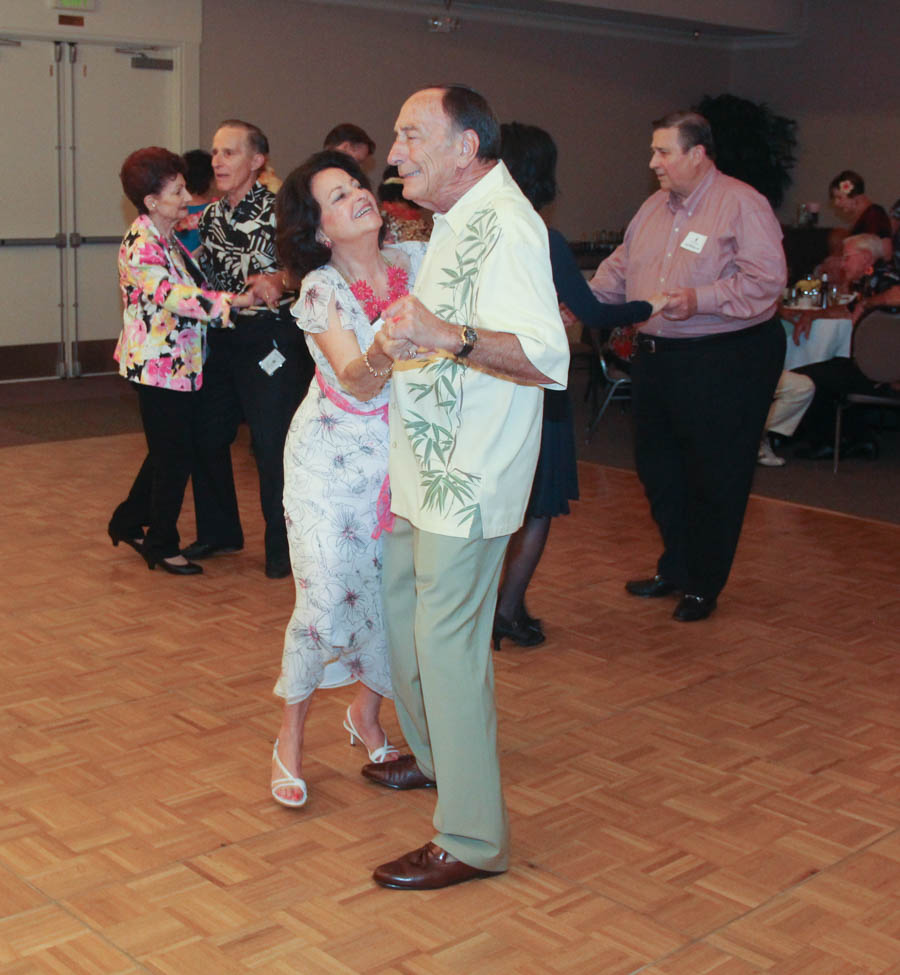 "Oh you big Evil Spirit you!"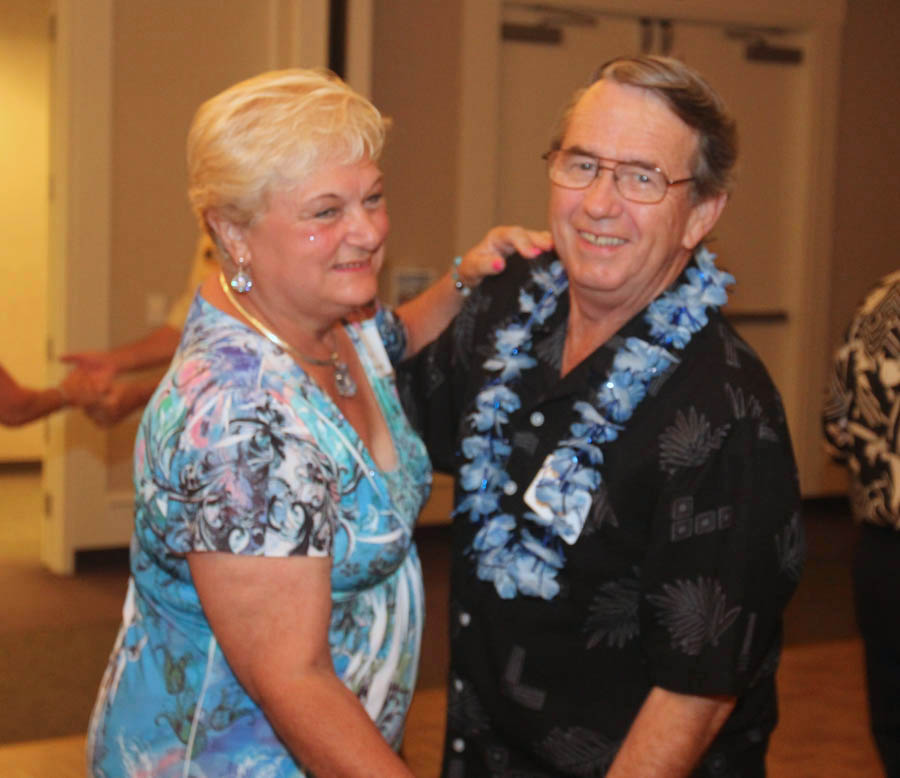 Love it when things match!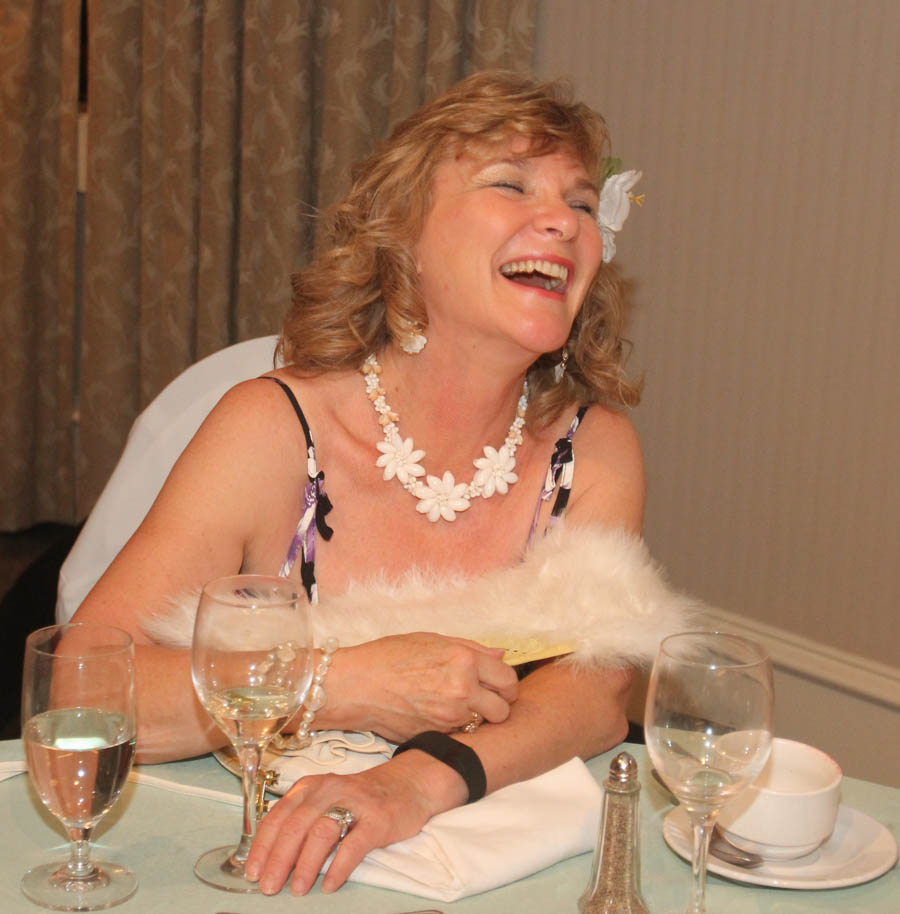 A breakout of the giggles has been reported at Table Seven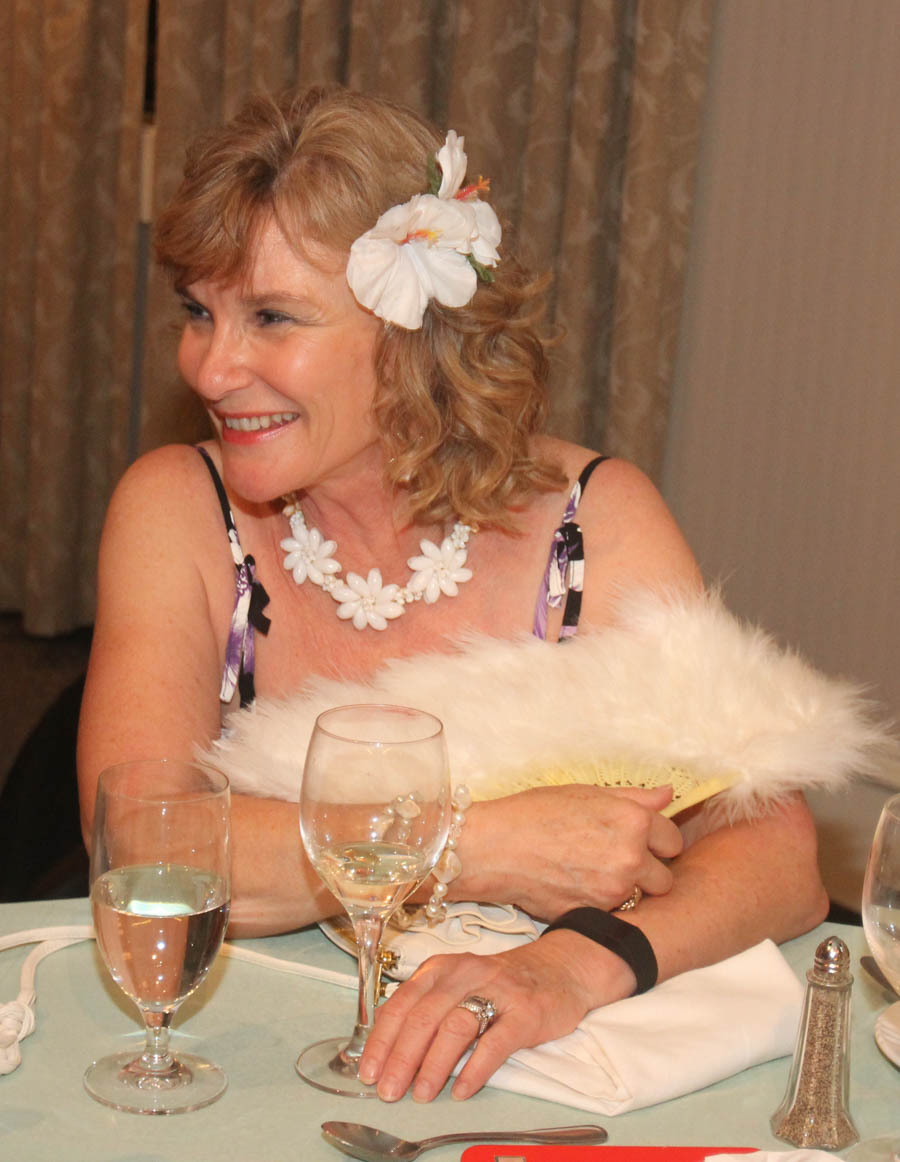 After a sip of wine it has been returned to a smile!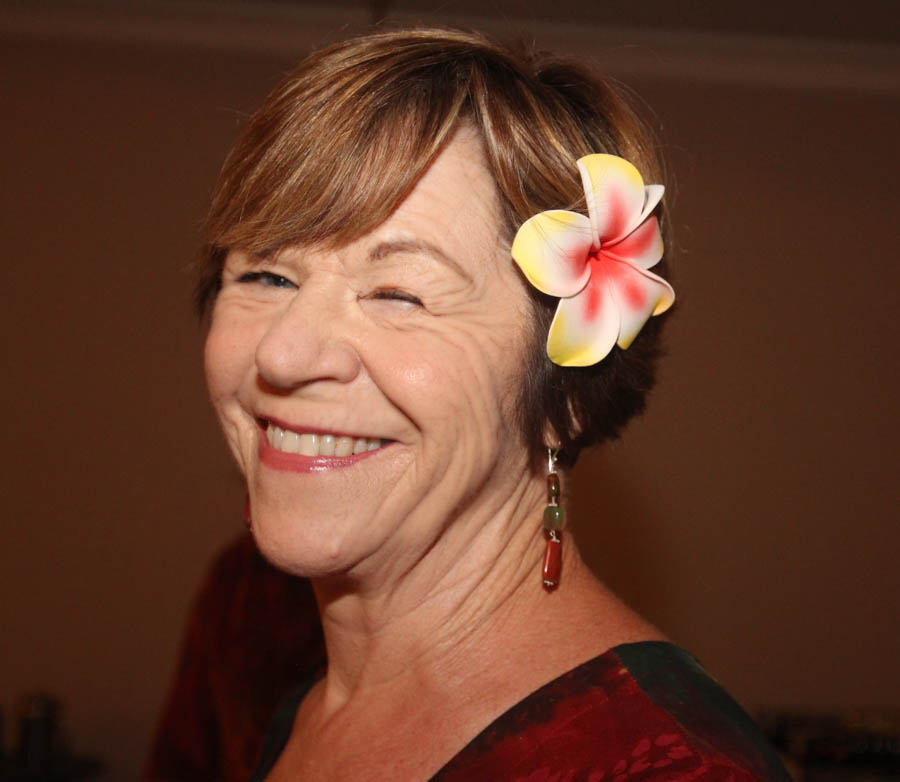 Hello Kathy!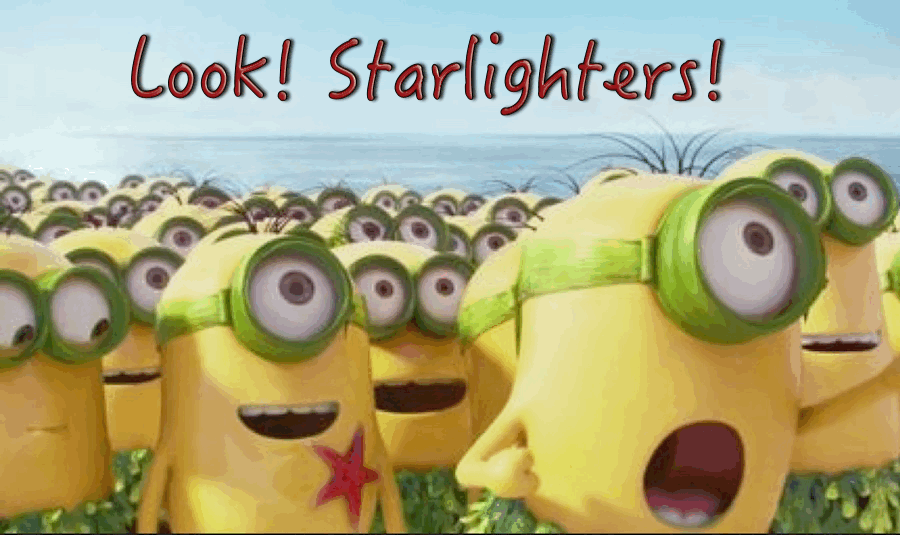 Minions love to dance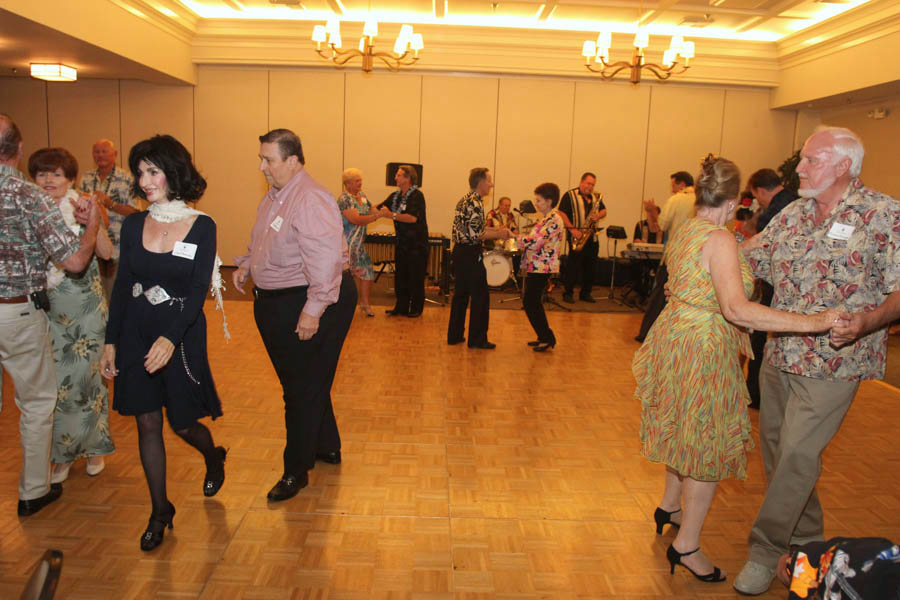 The floor was busy all evening!

Rocking out

Bob and Irene

The band has warmed up and making things move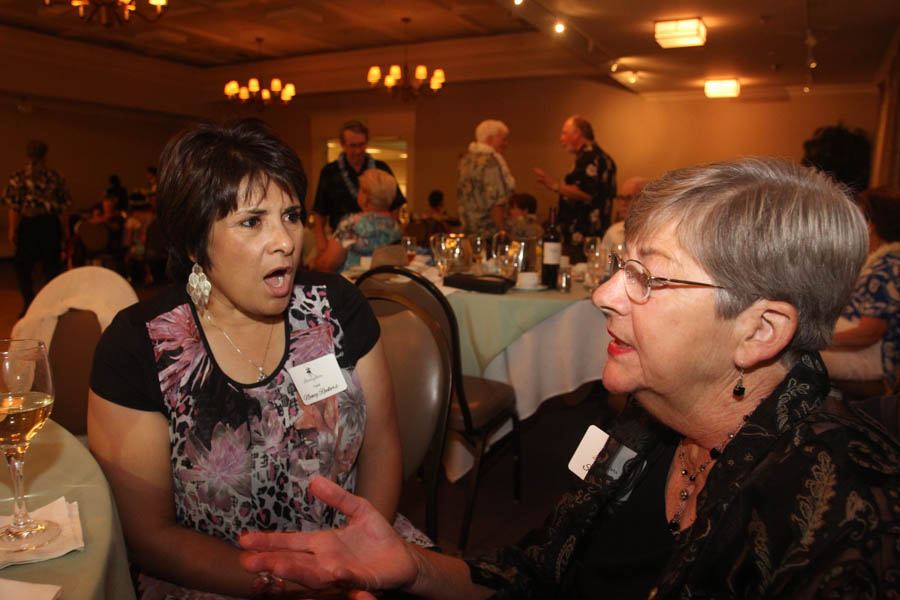 Nancy finds out about the "New Member Tradition"

Sue lets her off the hook! Just teasing!

"What is the 'New Member Tradition?' "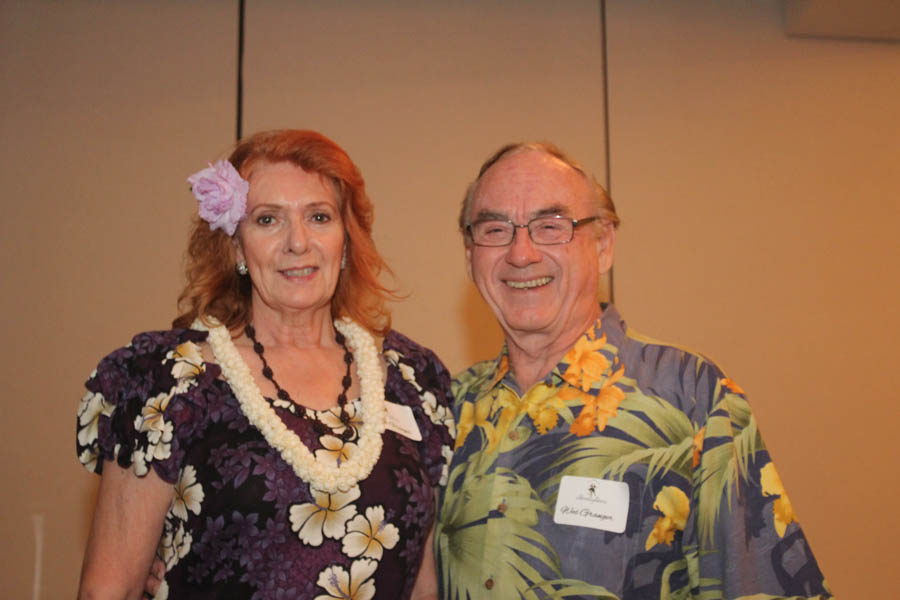 We are heading out... Too much Hula this evening!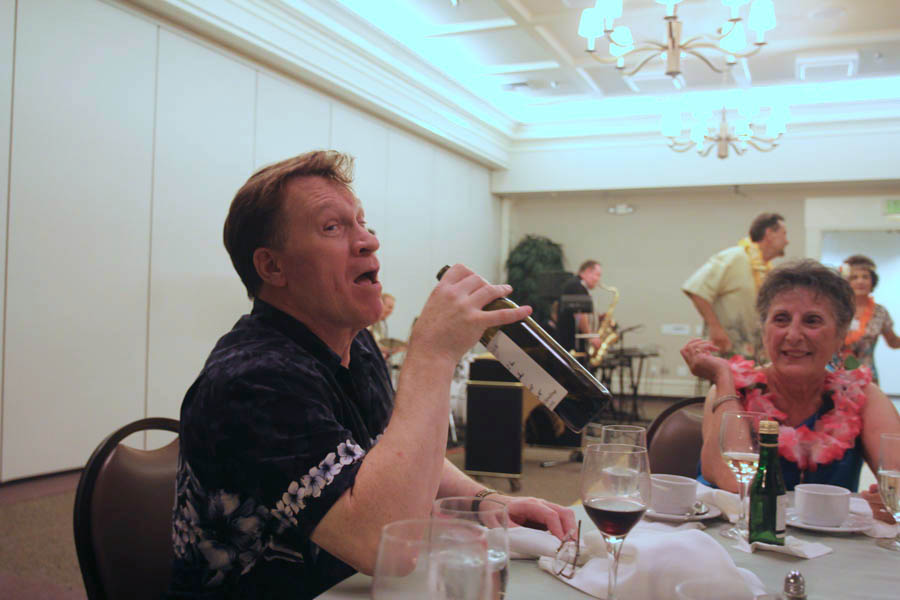 Mike demonstrates the proper way to guzzle

Perhaps he is using it to keep his head warm??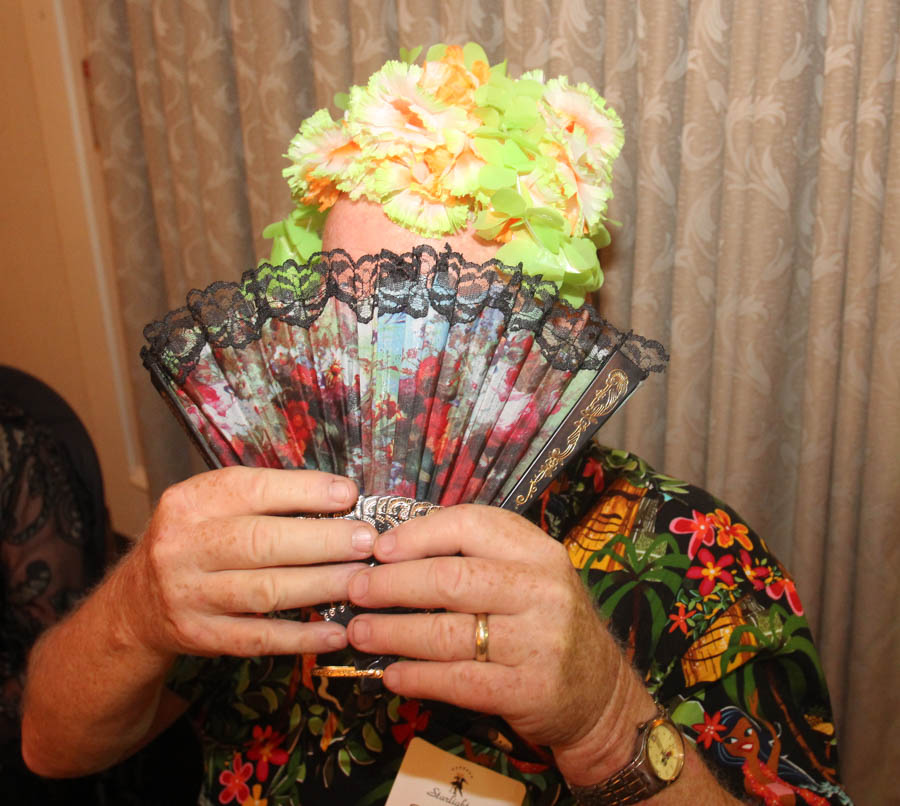 Looks like a bad bowl of salad!

Catching our breath!

Sandy and Bob study the latest Hula Steps
Did You Know? - Hula is a dance form accompanied by chant (oli) or song (mele). It was developed in the Hawaiian Islands by the Polynesians who originally settled there. The hula dramatizes or portrays the words of the oli or mele in a visual dance form.
There are many sub-styles of hula, with the main two categories being Hula 'Auana and Hula Kahiko.
Ancient hula, as performed before Western encounters with Hawaiʻi, is called kahiko. It is accompanied by chant and traditional instruments.
Hula, as it evolved under Western influence in the 19th and 20th centuries, is called ʻauana (a word that means "to wander" or "drift"). It is accompanied by song and Western-influenced musical instruments such as the guitar, the ʻukulele, and the double bass.

The vibraphone sounded great this evening

"Indeed?"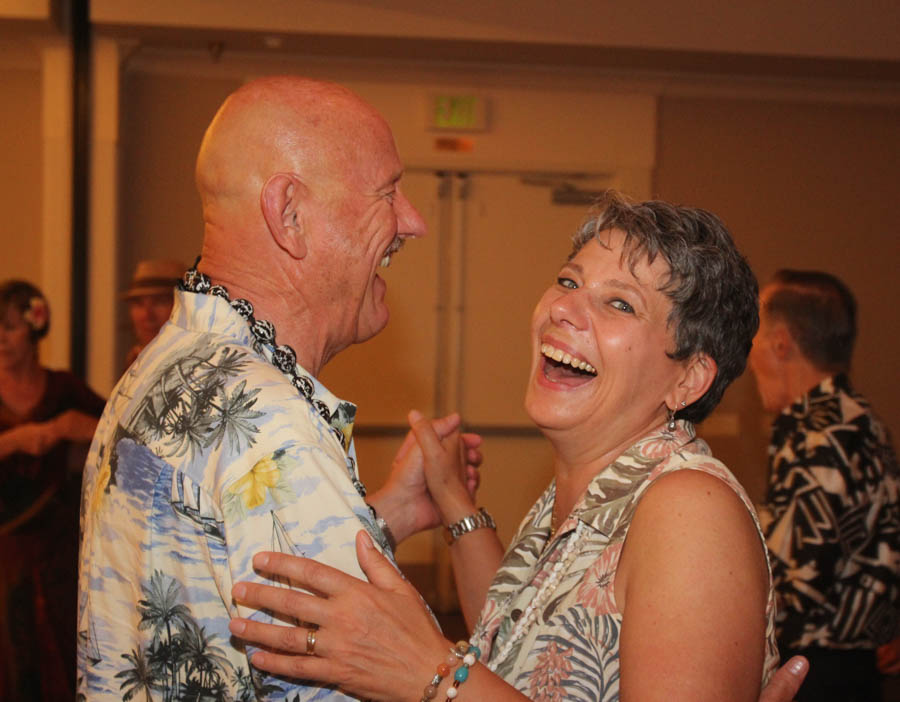 Hans and Kerstin show us the finer elements of the German Hula

It involves a lot of smiling

Both got the memo of wearing red!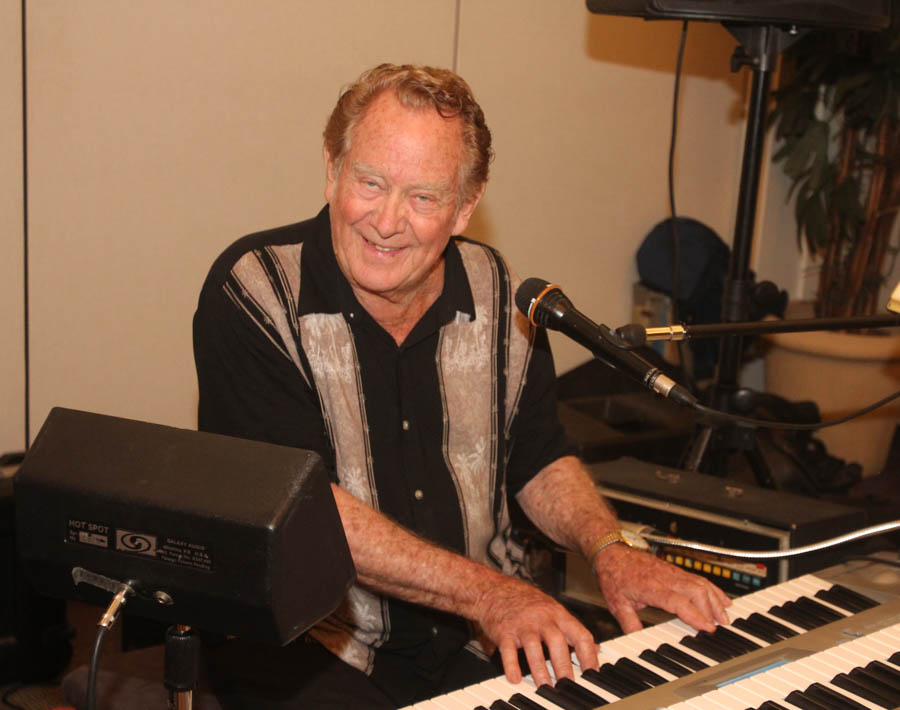 Keyboard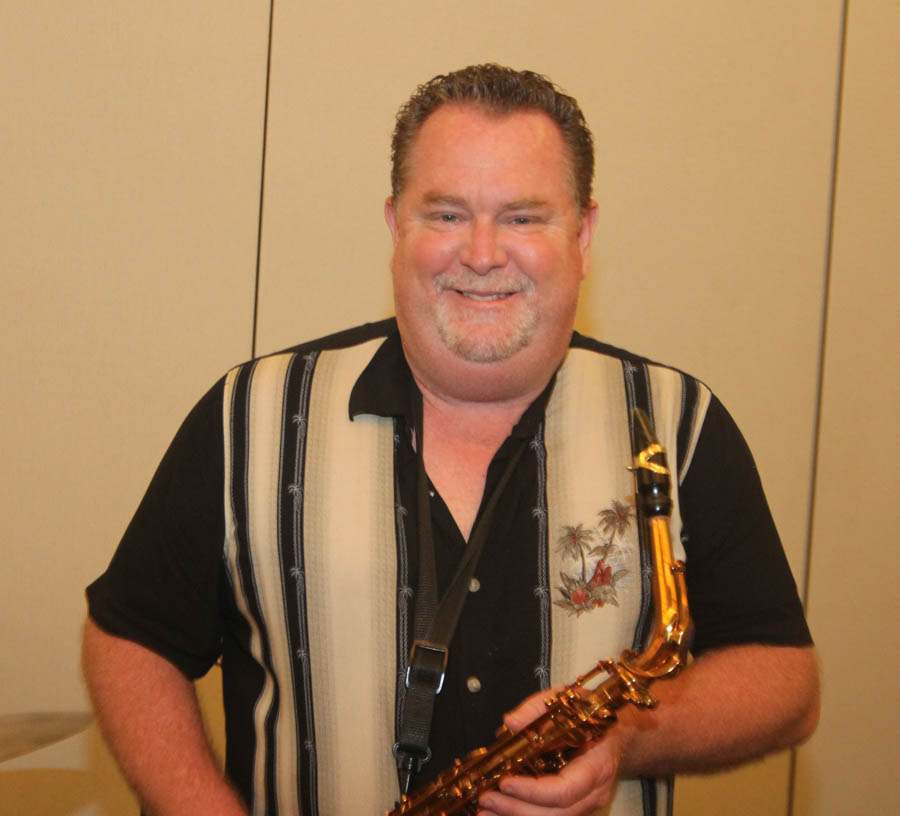 Saxophones

Percussion!

"Hey look... Bob and Donna are taking to the floor!"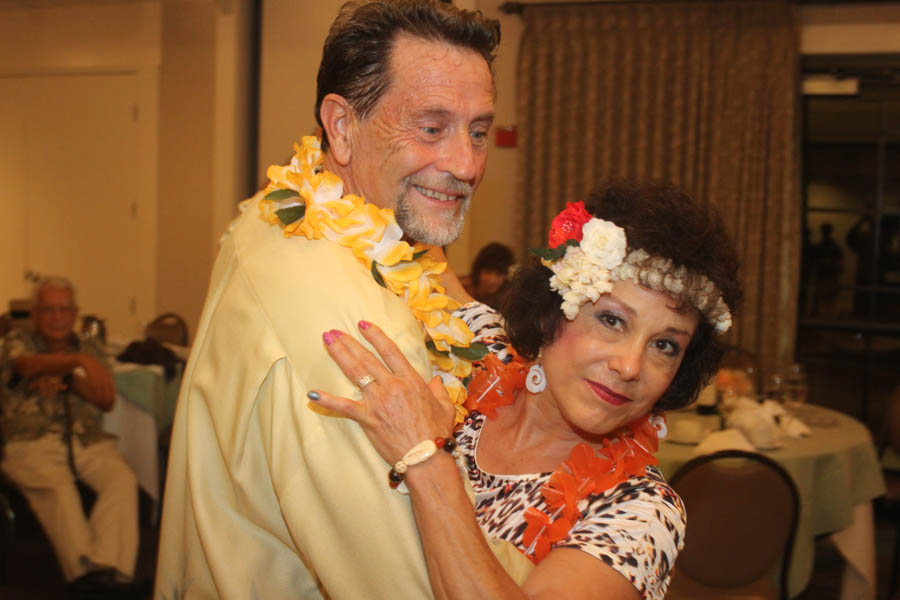 "Hello there!"

Sticking out ones tongue is an ancient Hawaiian way of saying....
Fill in the blank ____________________________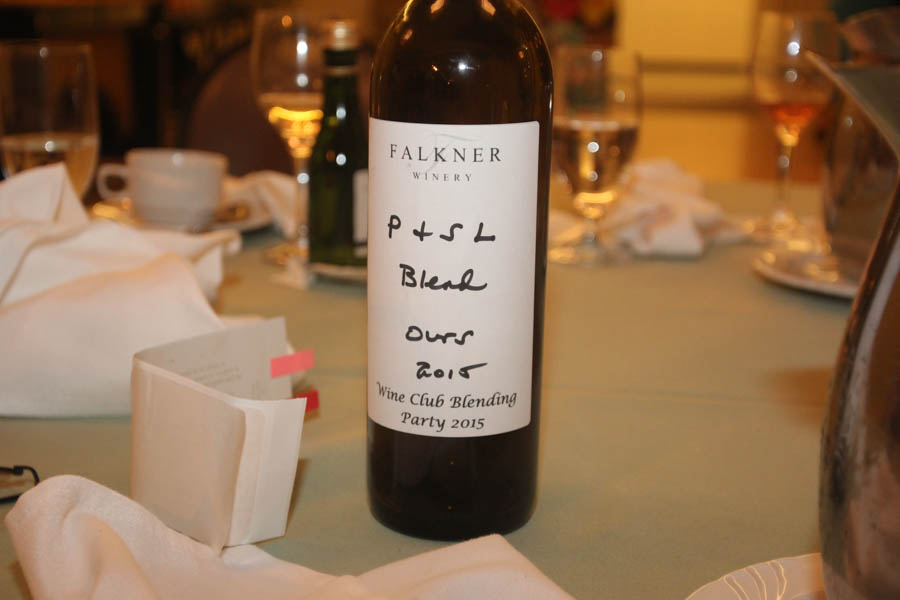 Home brew at its best!

Flowers everywhere!

Legend says: One more line dance and the Big Kahuna will come forth and wreak havoc!
Oops... The legend was right!
Kahuna think leis are mini hula-hoop! Kahuna like wine!

We found a way to keep legends from being repeated!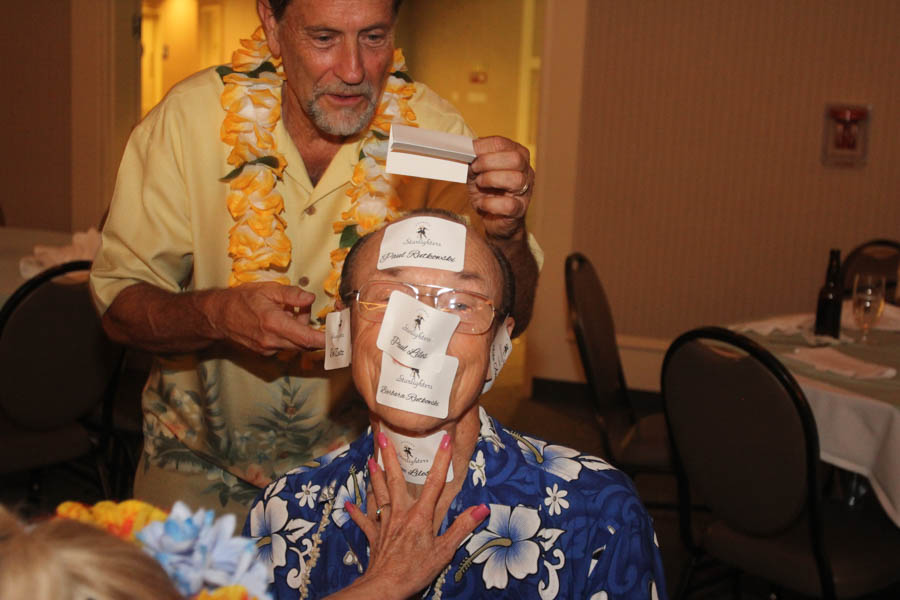 Paul can be most anyone this evening

Must be the end of the evening... We are seeing a scattering of coffee cups

Leon and Marsha do their famous rendition of the Hawaiian War Chant

Last Hawaiians standing.... Sitting...

Come on guys... I am just getting warmed up!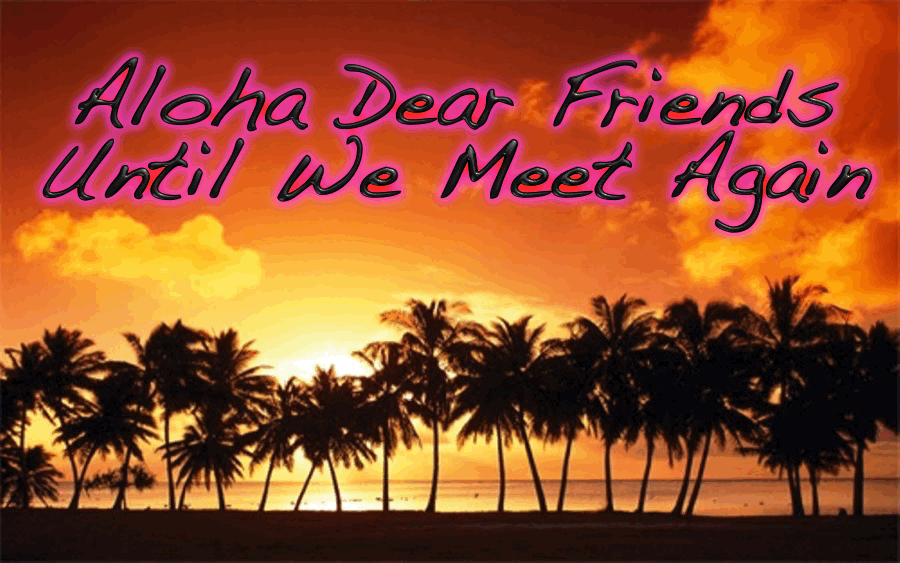 Sound: Aloha Oe