After Dinner Dancing (Page Three)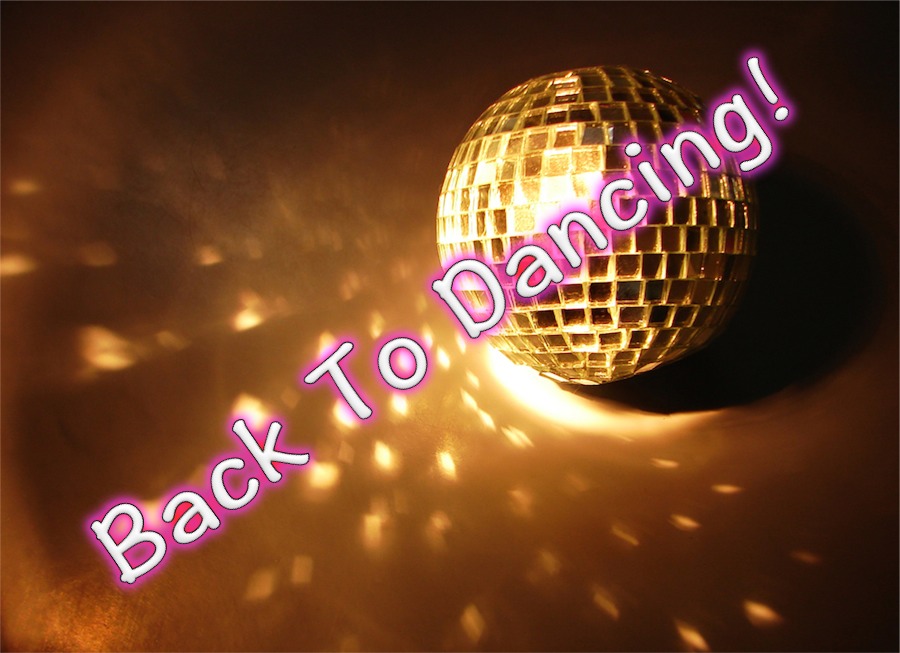 Announcement time!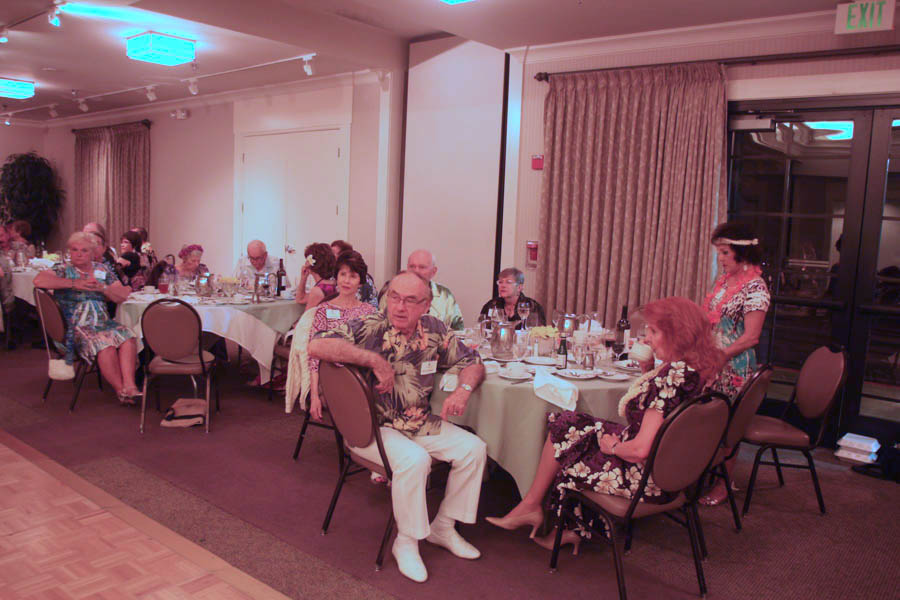 Really we are getting rested up for the rest of the evening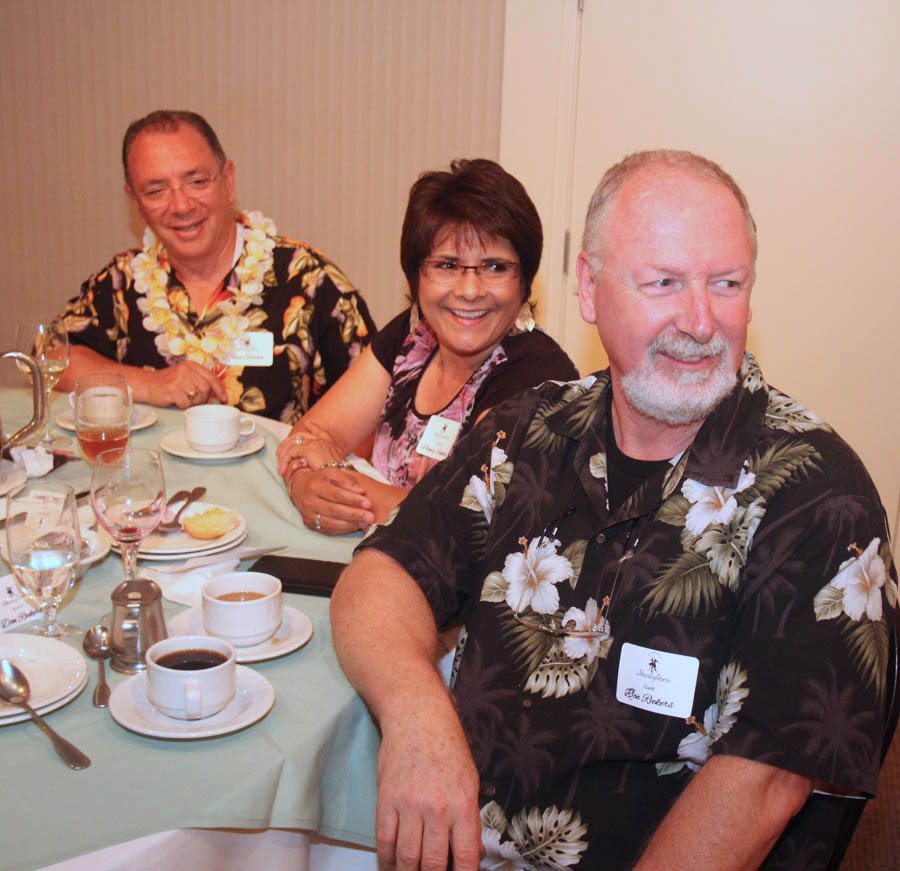 Fred with Nancy and Ron

Welcome to Starlighters Nancy and Ron - Our newest members!

Guests Mike Anderson and Irene Kosmetatos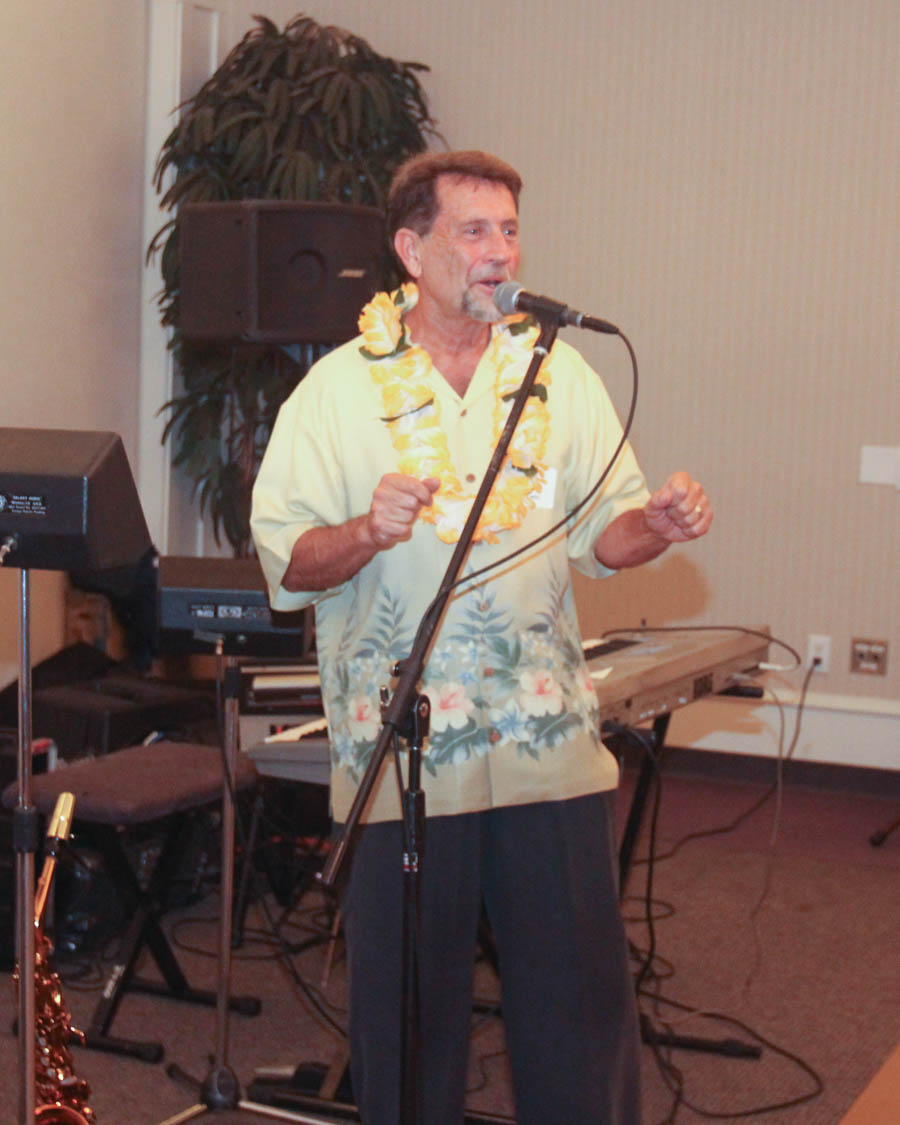 Bob calls for Donna to find out about fish!

Donna asked for assistance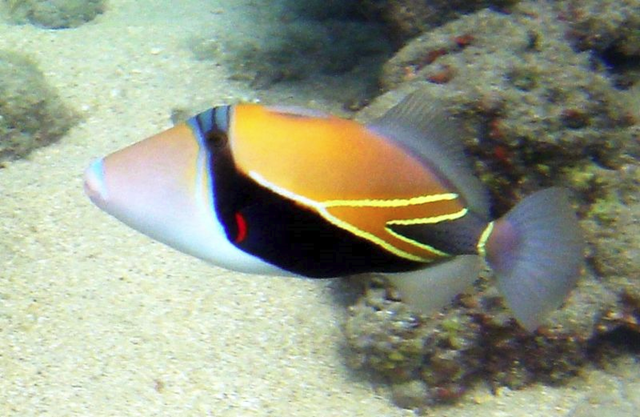 Meet Mr. Humuhumunukunukuapua'a
Did You Know? - When you visit Hawaii, you may come across this gigantic word that starts with H and has a bazillion letters. That's the word humuhumunukunukuapua'a and it's Hawaii's state fish.
The humuhumunukunukuapua'a is a tropical reef trigger fish that you'll likely see when you snorkel in Hawaii.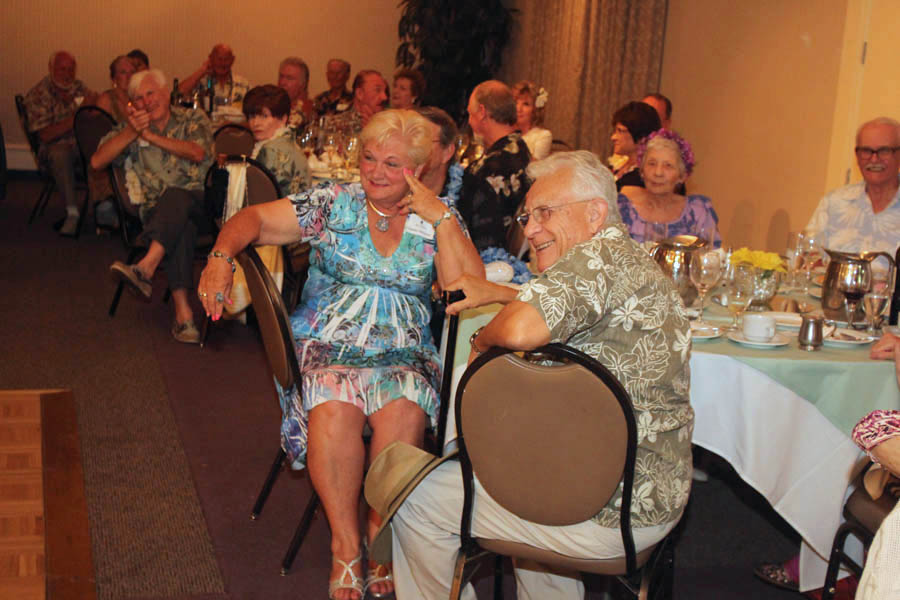 Everyone was trying to pronounce it... Massive failure!

Who had their check in first???

The next venue is announced!

Let's hit the dance floor!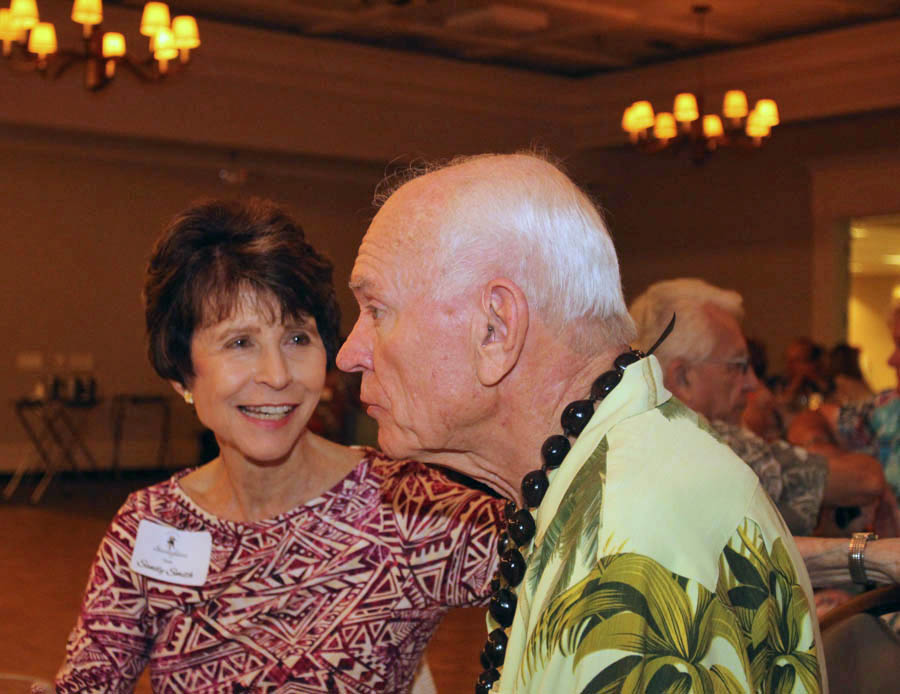 Sandy and Bob are ready to dance

What should we request for the next dance??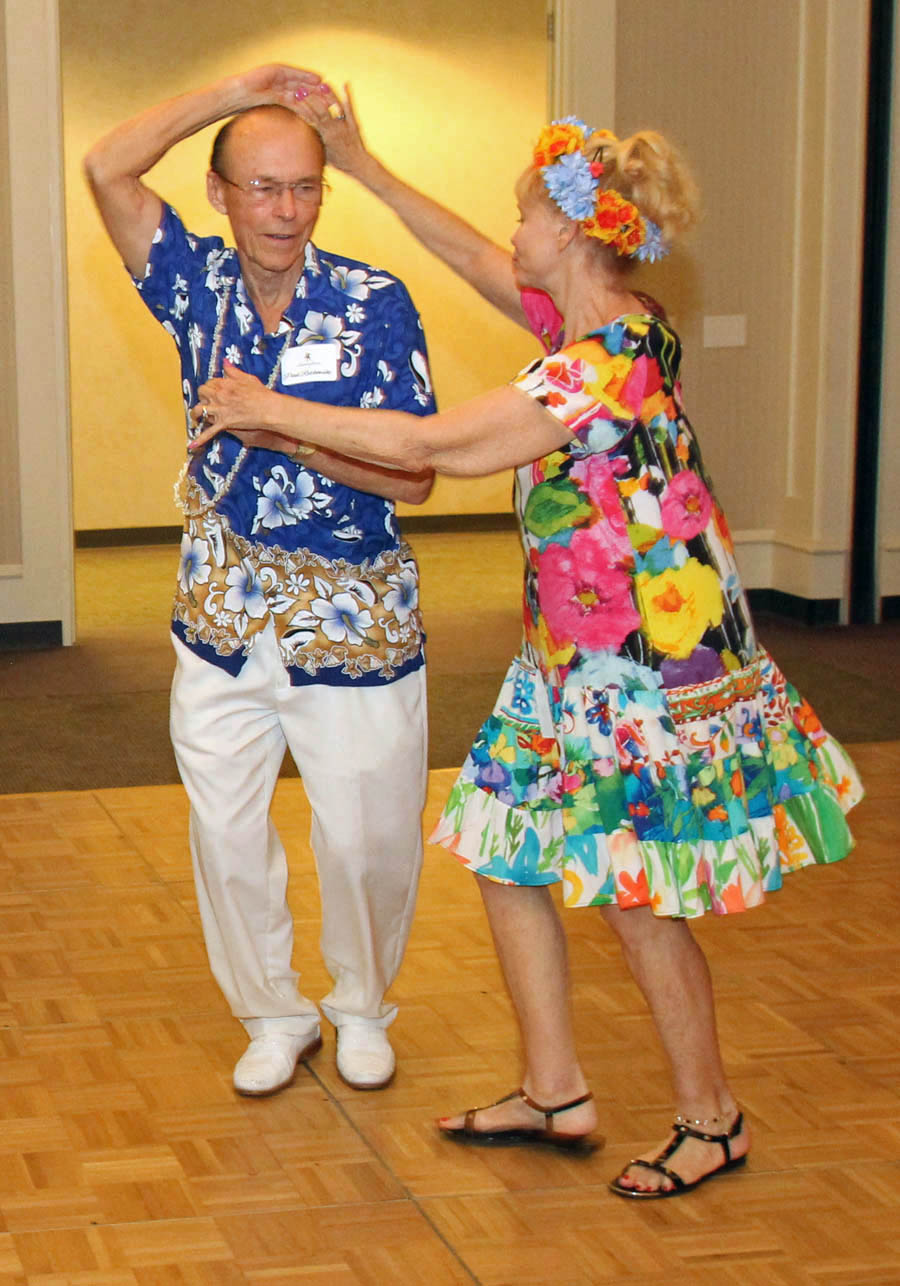 Movin' Movin' Movin'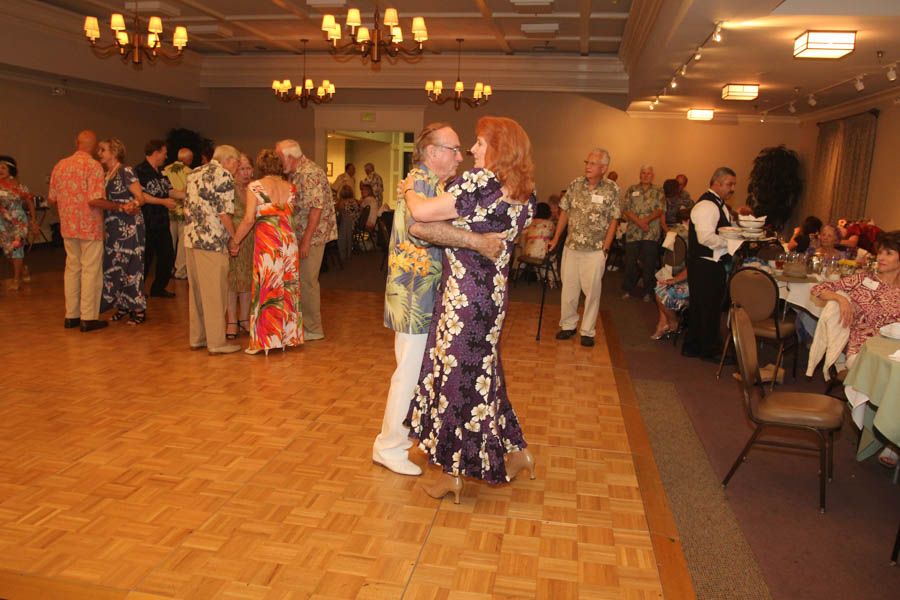 The flowers are blowing in the wind!

Mike and Irene showing us how it is done

Joe is our fashion plate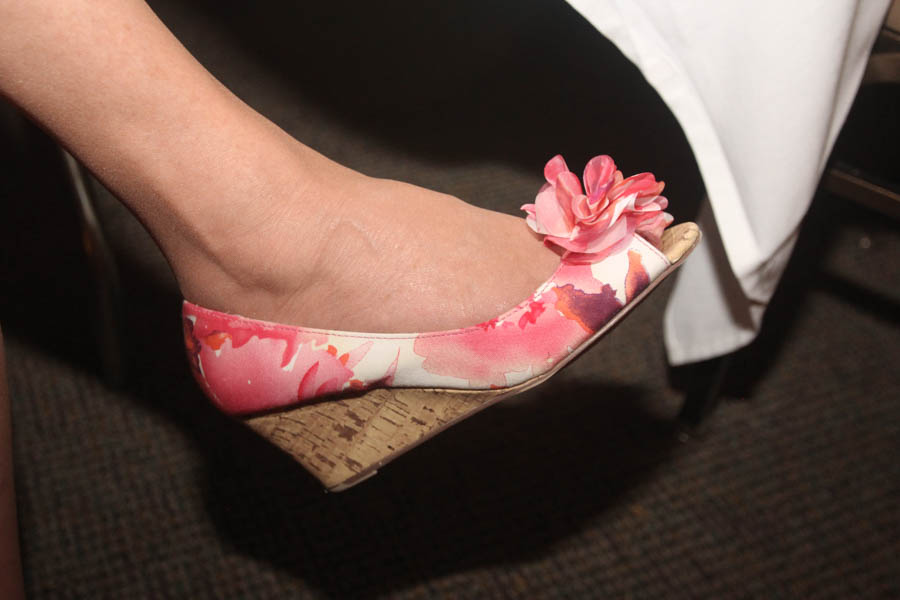 Love those shoes!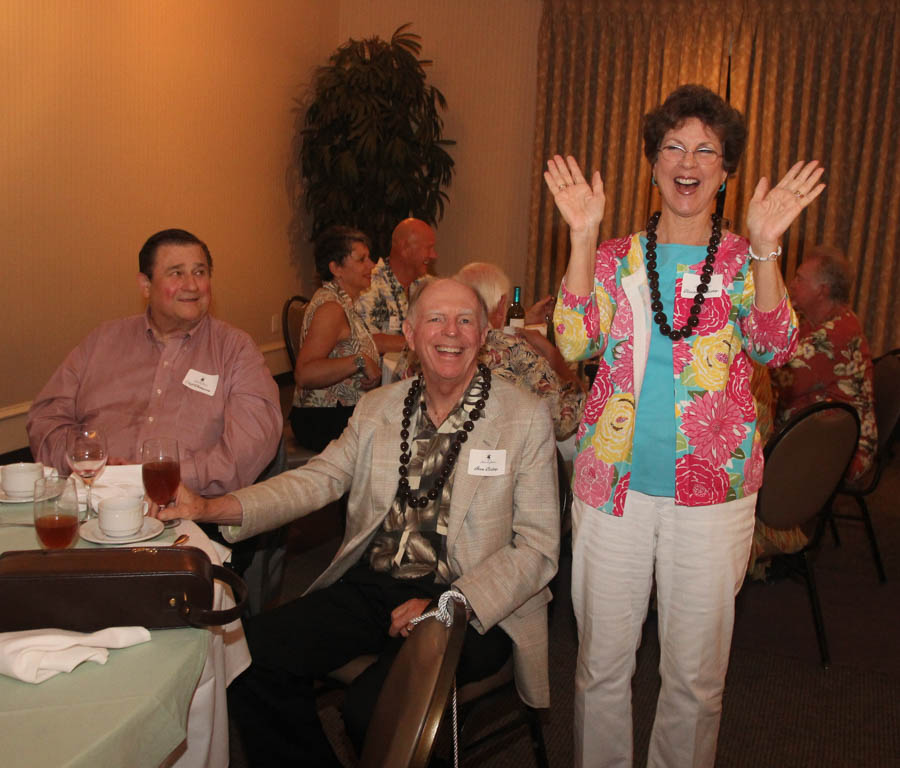 Starlighters have a great time!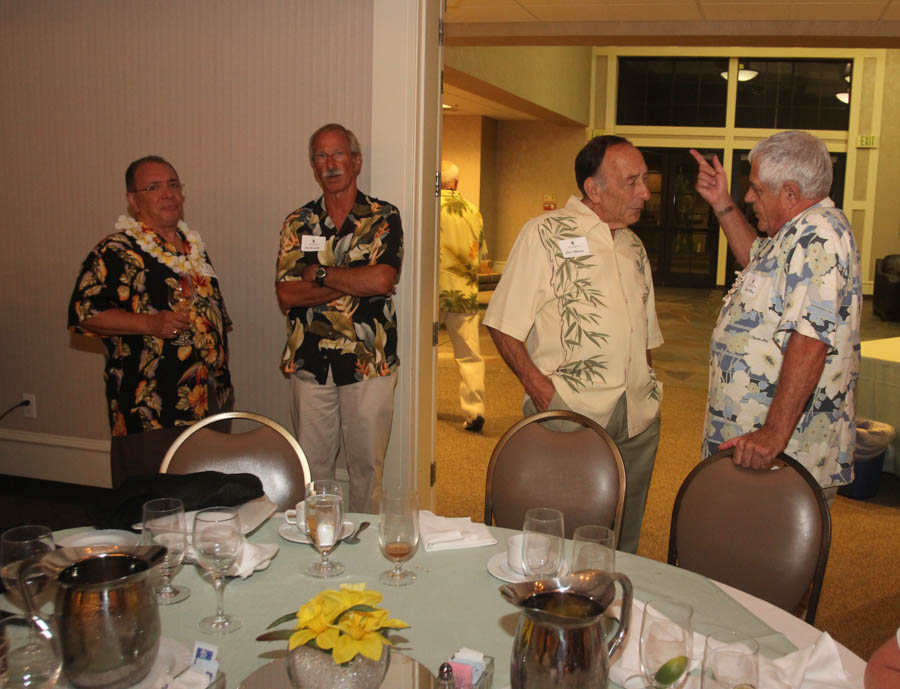 Time for a dance break!

"Did I make that mark on your shoes dear?"

"Keep on moving big boy!"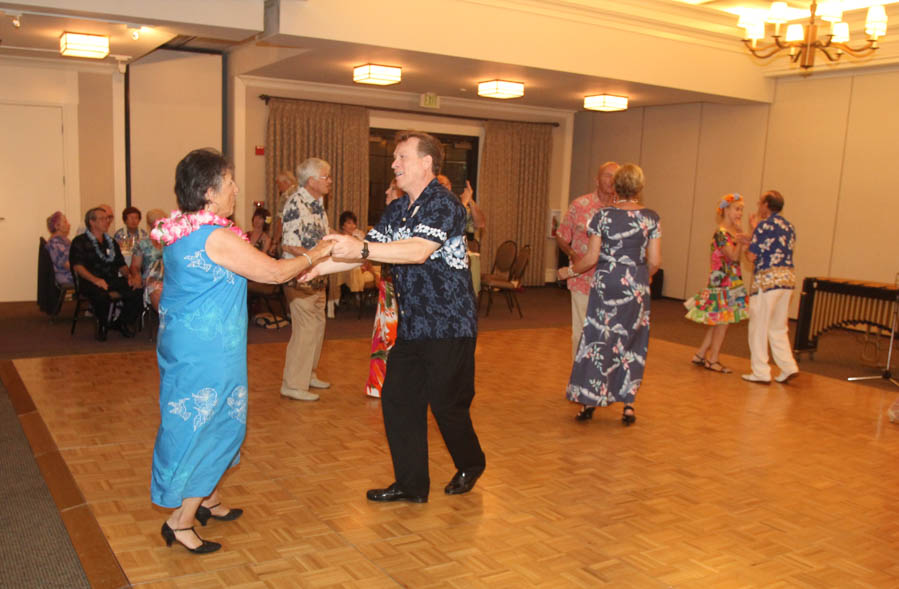 Irene and Mike are tearing up the floor!

The band is getting warmed up now!

Flower petals are all over the floor!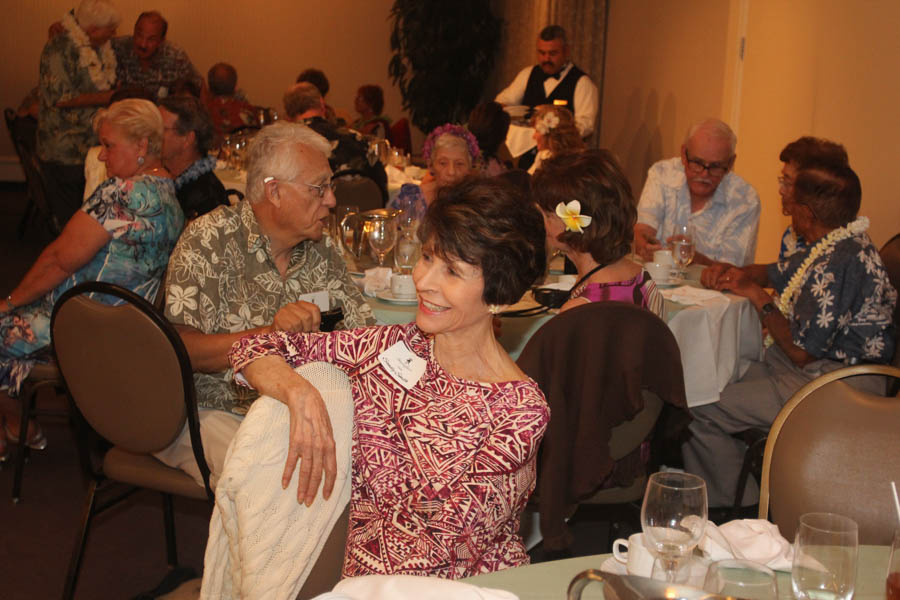 Sandy is studying the latest steps!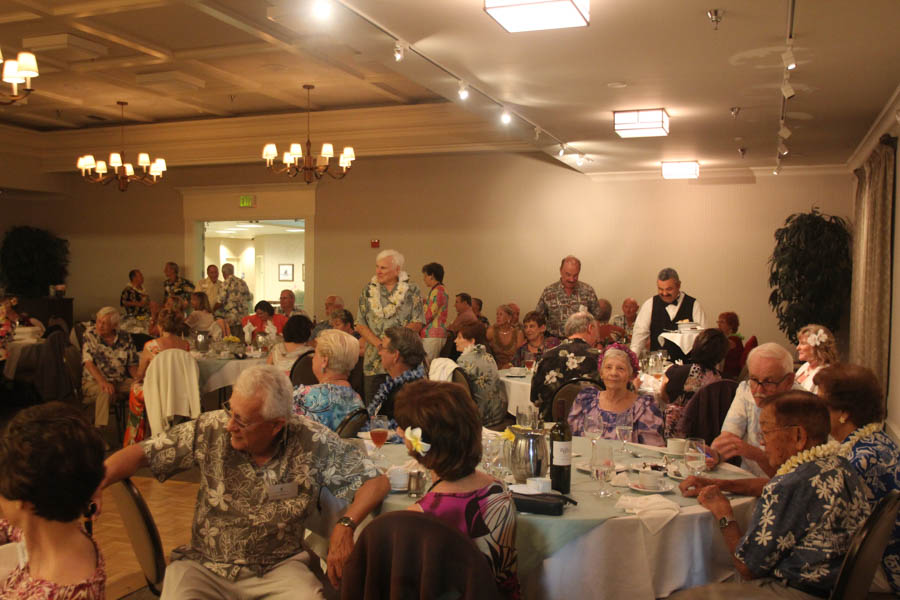 Starlighters love to watch the dancers in action!

Our photographers takes a break!
Did You Know? - According to Honolulu Advertiser's advertisement of June 28, 1935, Aloha Shirt, was first sold at "Musashi-ya shoten" in Honolulu, was preceded as "Musashi-ya", established by Japanese immigrant Chōtarō Miyamoto (宮本長太郎) in 1904.
After Miyamoto's death, in 1915, the shop was revised as "Musashiya shoten" (Japanese title: 武蔵屋呉服店 (Musashi-ya-gofukuten) by his son Kōichirō Miyamoto, who sewed Aloha shirt using Japanese Kimono fabrics and sold it first.
The modern Aloha shirt was devised in the early 1930s by Chinese merchant Ellery Chun of King-Smith Clothiers and Dry Goods, a store in Waikiki.
The first advertisement in the Honolulu Advertiser for Chun's Aloha shirt was published on June 28, 1935. Local residents, especially surfers, and tourists descended on Chun's store and bought every shirt he had.
Within years, major designer labels sprung up all over Hawaii and began manufacturing and selling Aloha shirts en masse. Retail chains in Hawaii, including mainland based ones, may mass-produce a single aloha shirt design for employee uniforms.

OMG -- A Carman Maranda look alike
Did You Know? - Carmen Miranda, 9 February 1909 – 5 August 1955) was a Portuguese Brazilian samba singer, dancer, Broadway actress, and film star who was popular from the 1930s to the 1950s.
By the 1930s, Miranda was a local star, singing and dancing in musicals and five Brazilian feature films. Lee Shubert, a Broadway businessman, offered Carmen Miranda an eight-week contract to perform in The Streets of Paris on Broadway after seeing her perform at Cassino da Urca in Rio de Janeiro in 1939.
In 1940, she made her first Hollywood film, Down Argentine Way, with Don Ameche and Betty Grable, her exotic clothing and Latin accent became her trademark.
In the same year, she was voted the third most popular personality in the United States, and was invited to sing and dance for President Franklin Roosevelt, along with her group, Bando da Lua.
Nicknamed "The Brazilian Bombshell", Carmen Miranda is noted for her signature fruit hat outfit she wore in her American films, particularly in 1943's The Gang's All Here. By 1945, she was the highest paid woman in the United States.
Miranda made a total of fourteen Hollywood films between 1940 and 1953. Though hailed as a talented performer, her popularity waned by the end of World War II. She later grew to resent the stereotypical "Brazilian Bombshell" image she cultivated and attempted to break free of it, with limited success.
Undaunted, Miranda focused increasingly on her nightclub appearances, also becoming a fixture on television variety shows—indeed, for all the stereotyping she faced throughout her career, her performances made huge strides in popularizing Brazilian music, while at the same time paving the way for the increasing awareness of all Latin culture.
Carmen Miranda was the first Latin American star to be invited to imprint her hands and feet in the courtyard of Grauman's Chinese Theatre, in 1941.
She became the first South American to be honored with a star on the Hollywood Walk of Fame.
She is considered the precursor of Brazil's Tropicalismo cultural movement of the 1960s.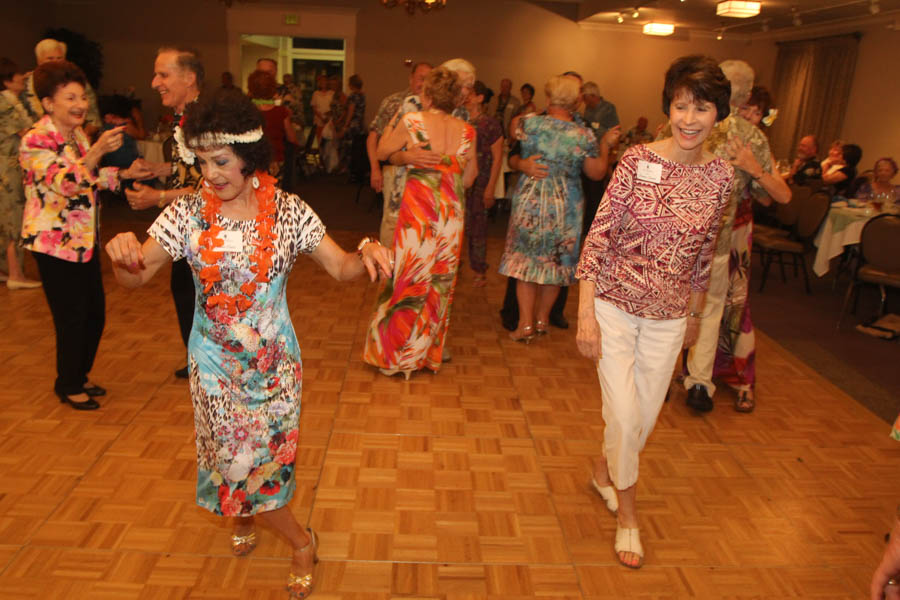 Must be an Hawaiian line dance

Looks like flowers waving in the wind!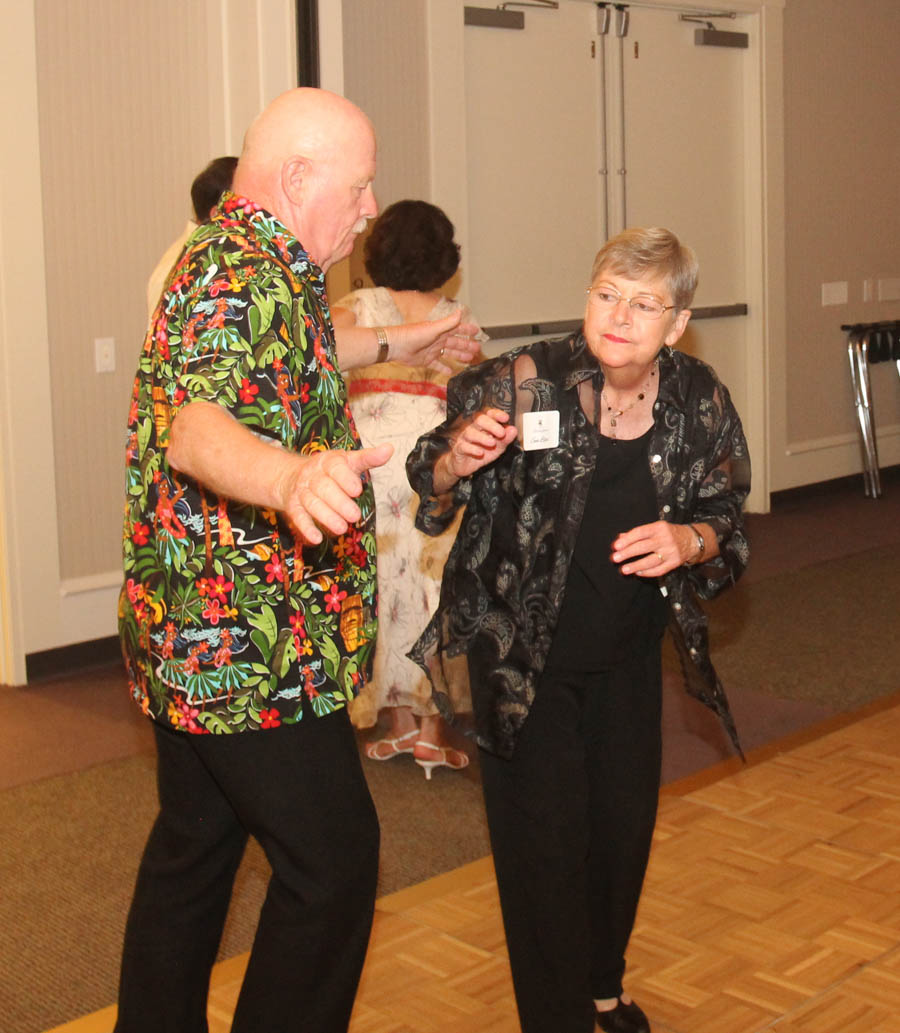 Paul and Sue hit the floor WITHOUT a camera! (Thanks Bob Z)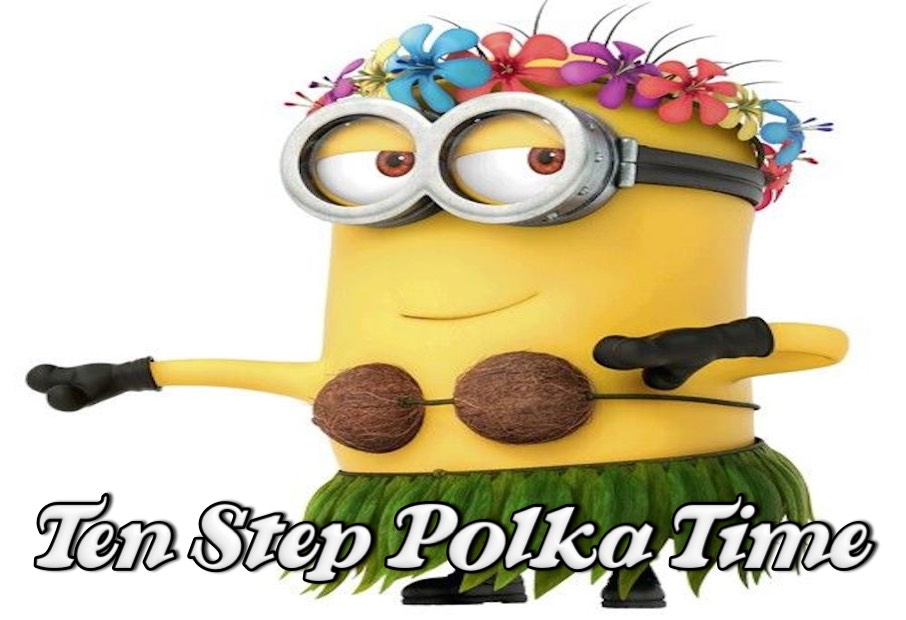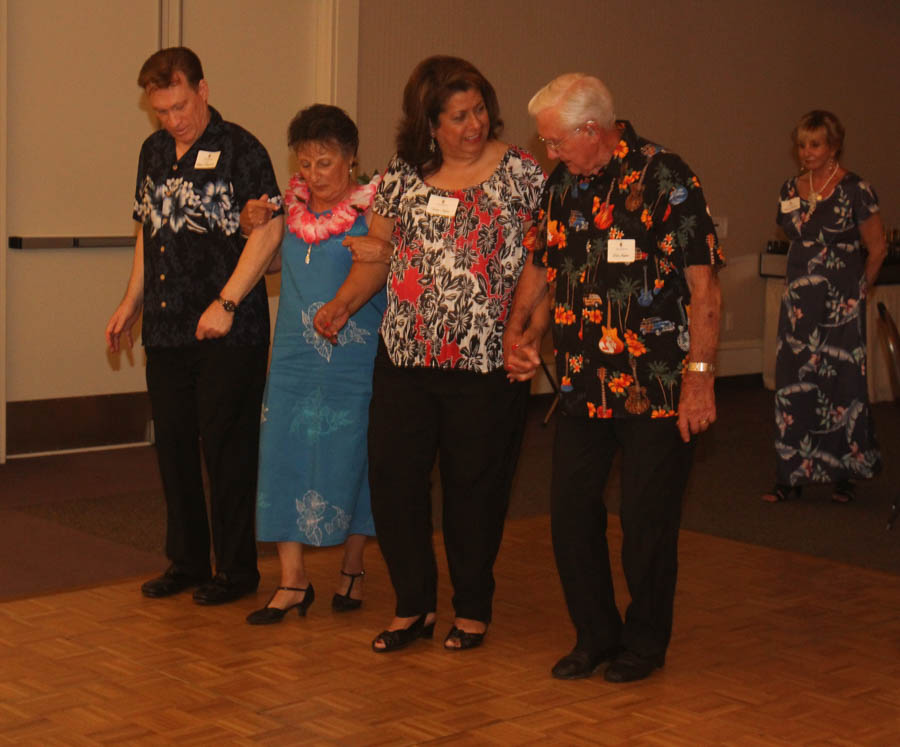 Watch out... Here they come!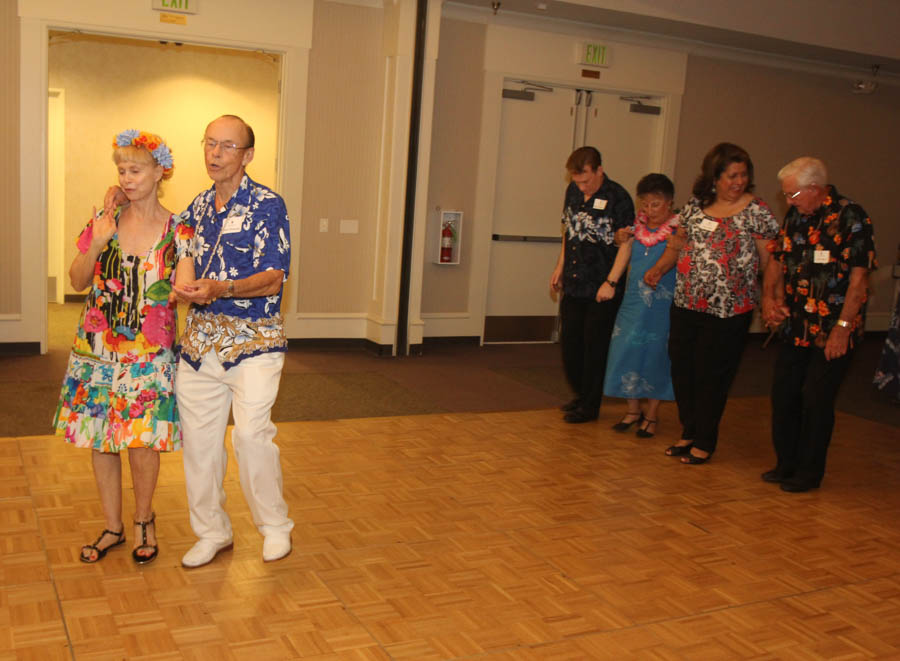 Really moving... Stirring up the dust!

"Faster faster"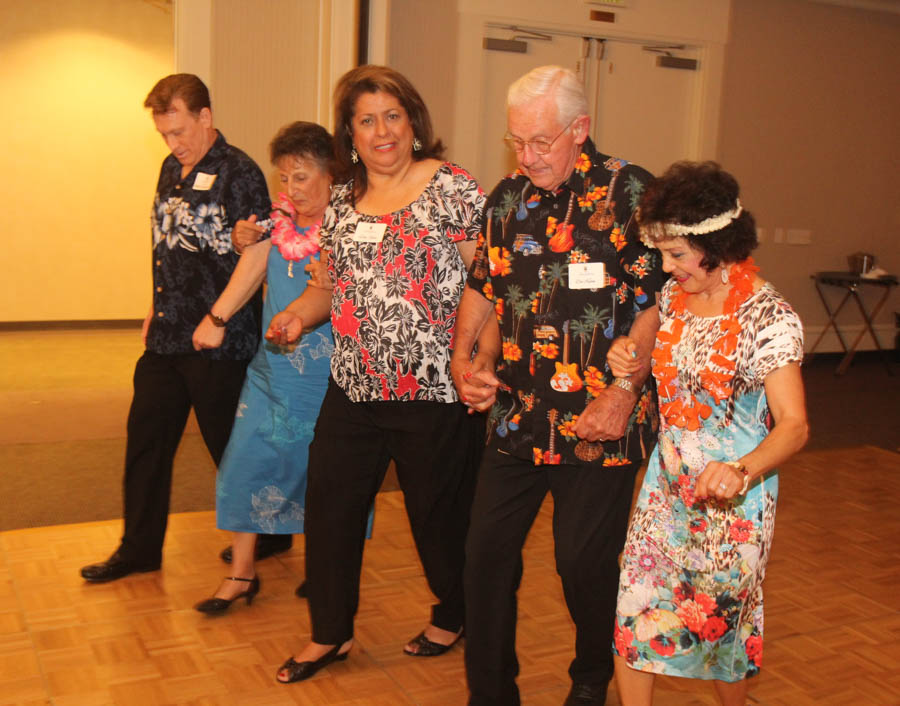 We can do this!"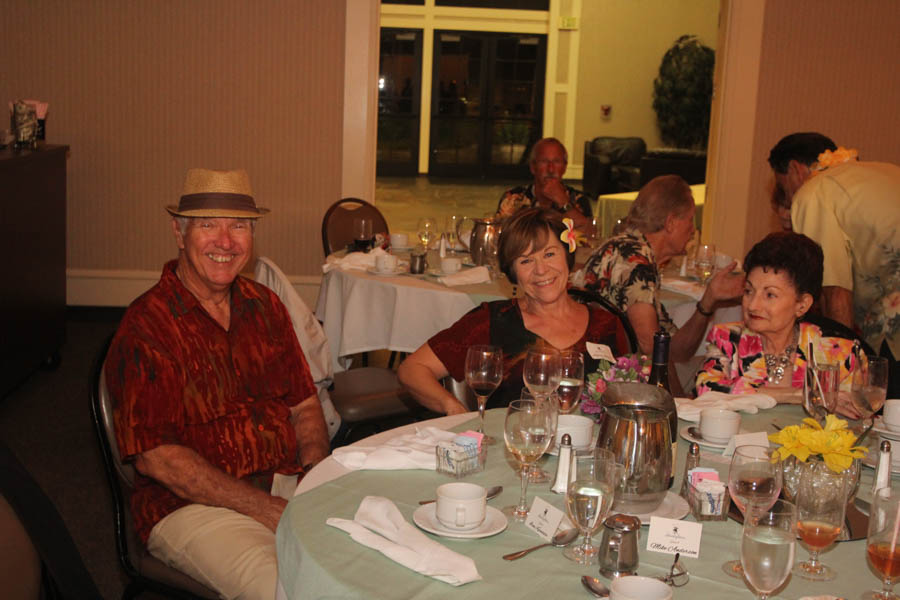 The peanut gallery is having fun!

The house is jumping!

Careful on the turns!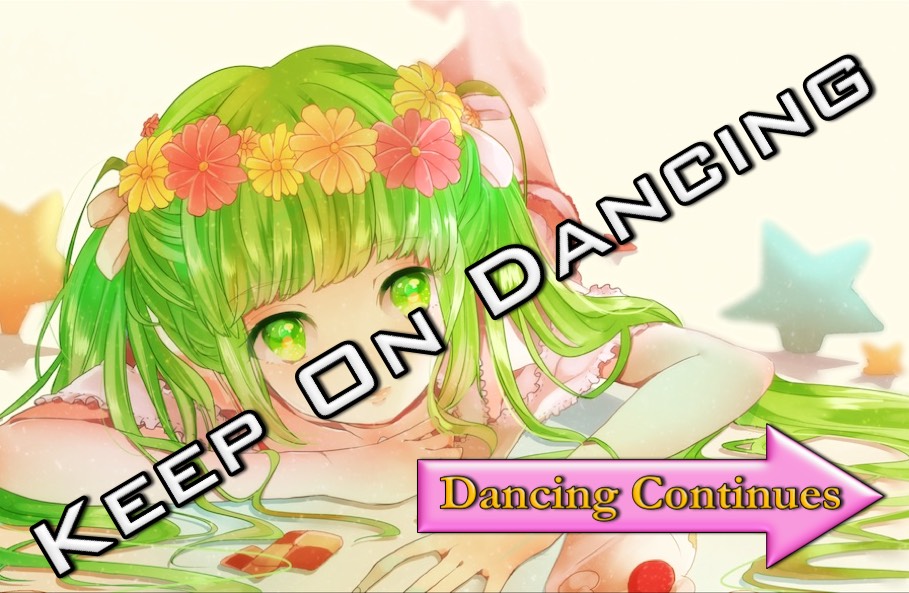 Sound: Hawaiian Dreams