We Celebrated With Brian And Jan (Page One)
Santa Catalina Island, often called Catalina Island, or just Catalina, is a rocky island off the coast of the U.S. state of California in the Gulf of Santa Catalina. The island is 22 miles (35 am) long and 8 miles (13 am) across at its greatest width.
The island is located about 22 miles (35 am) south-southwest of Los Angeles, California. The highest point on the island is 2,097 feet (639 m) Mt. Orizaba. Santa Catalina is part of the Channel Islands of California archipelago and lies within Los Angeles County.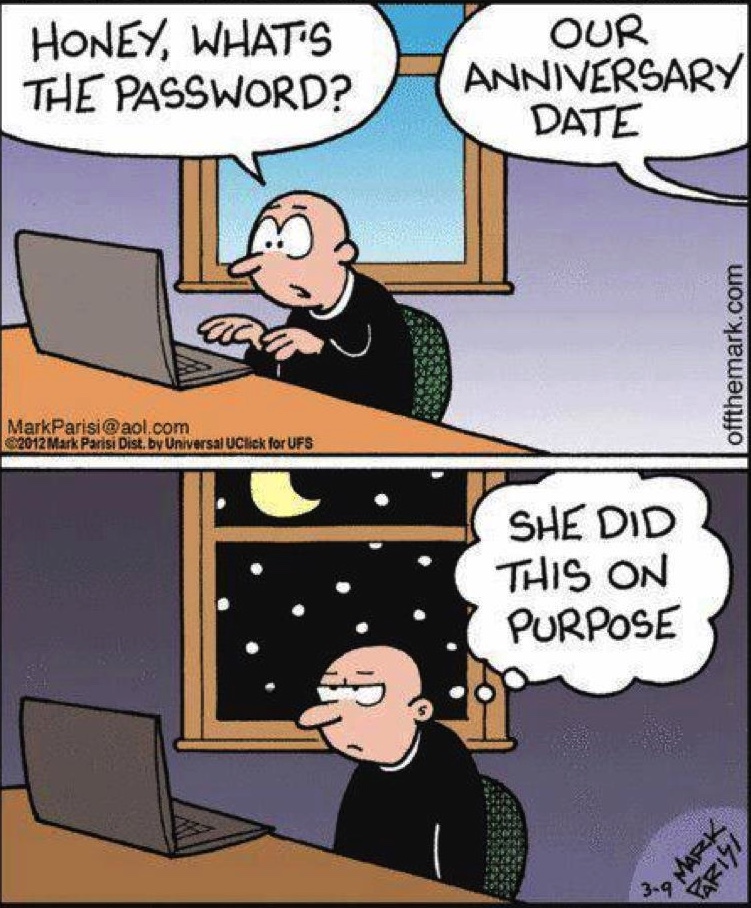 Click for 2048x2048 image
Departing Long Beach At 10:00 Sharp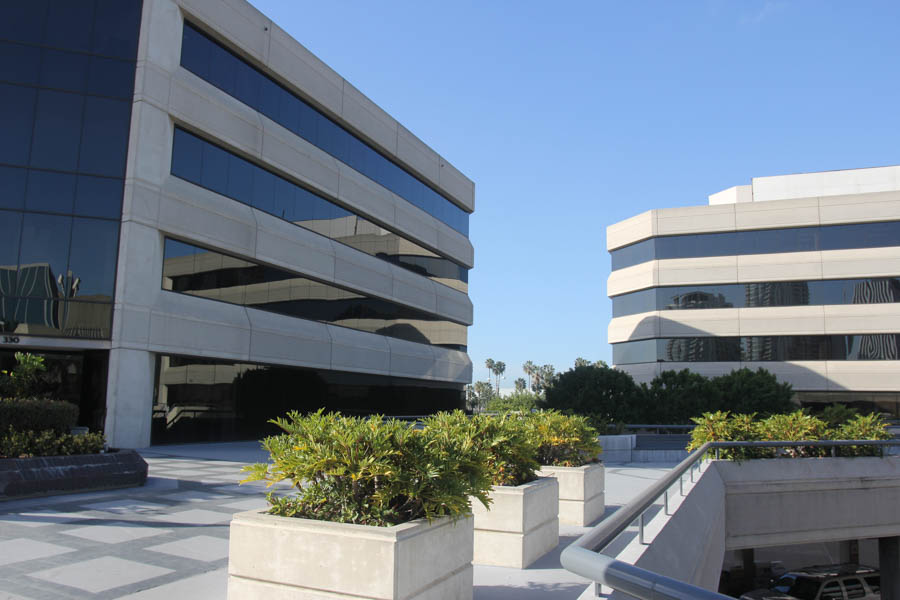 The buildings all look alike... Paul dropped bread crumbs so he
could find his way back tonight

Dropped off Brian, Jan, and Sue downstairs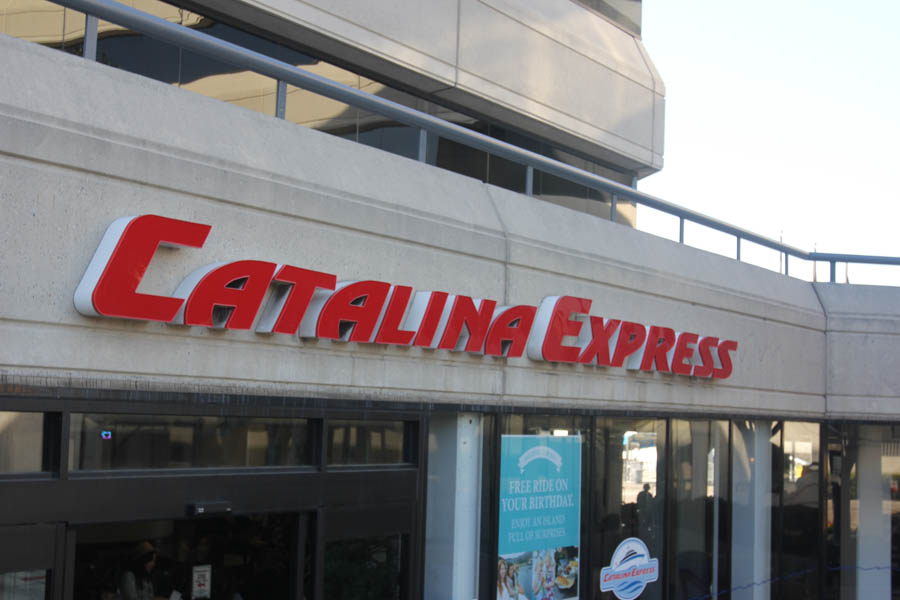 Wonder where they are waiting for us?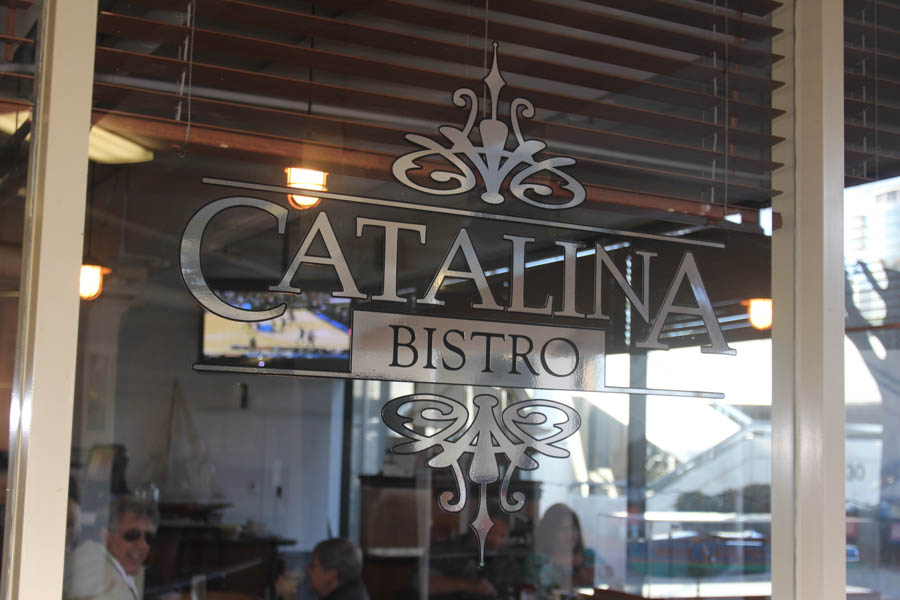 Ah ha... Should have known...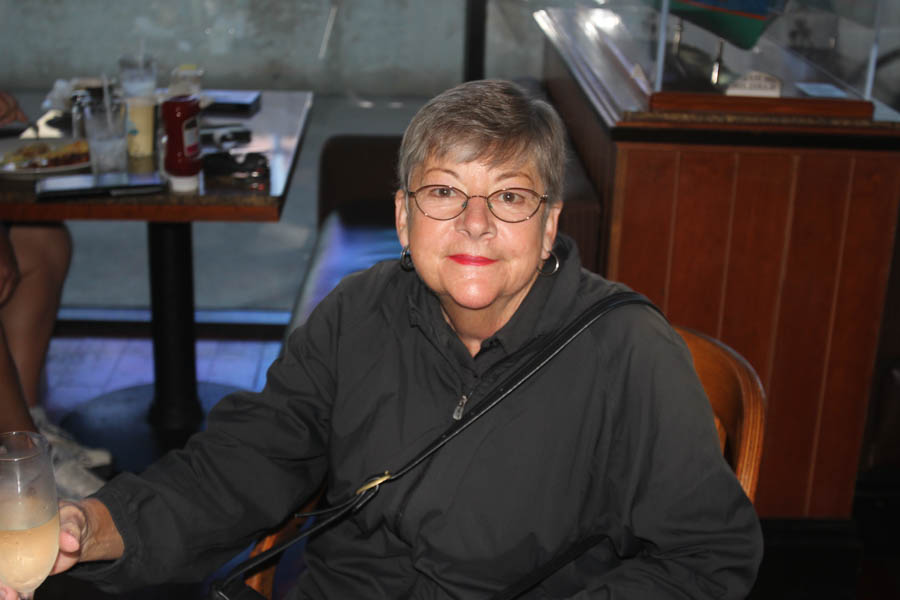 Champagne is flowing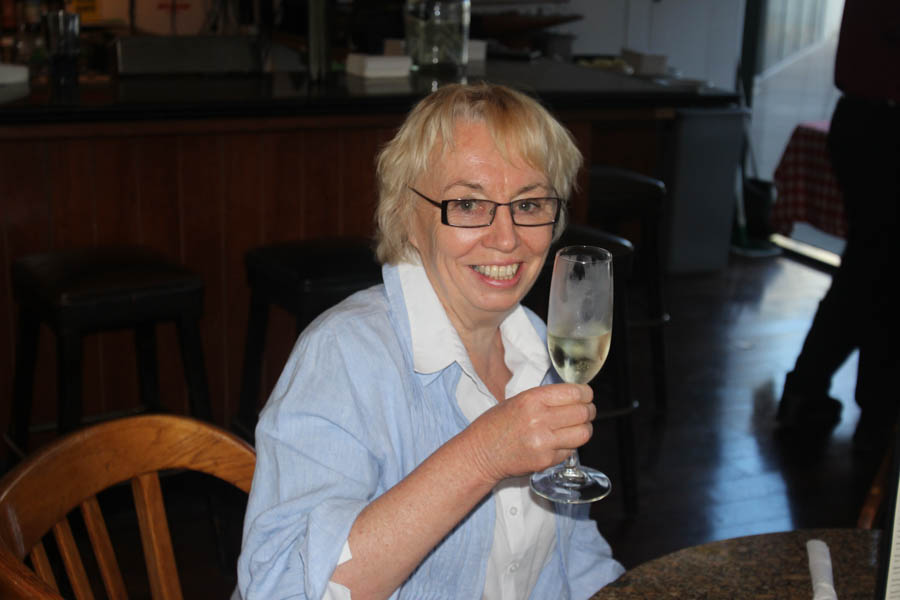 "Here's to a great trip!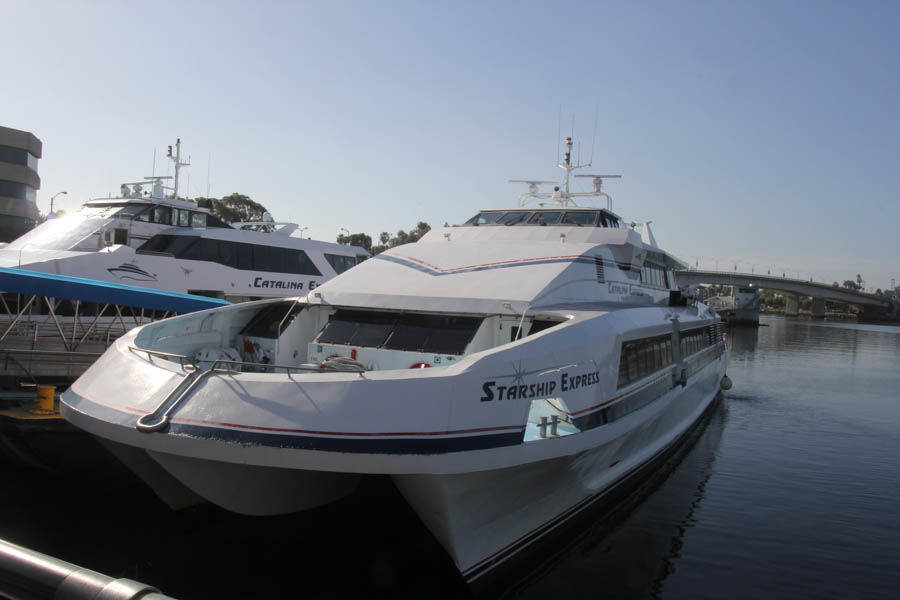 Our carriage awaits us...

Did You Know? - The fleet consists of six high-speed vessels including four large catamarans. Known for its sleek lines, the Catalina Express fleet has an unparalleled track record of reliability and safety in taking passengers to and from Catalina Island. All eight vessels have high speed ride control systems operated by on board computers for a fast smooth ride.
Each vessel offers inside cabin seating, outside upper deck seating, full bar, refreshments, snacks and wheelchair accessibility. For an additional fare some offer private lounges, Commodore or Captain's, which can be pre-booked and where passengers enjoy increased privacy, a complimentary beverage and priority check-in and boarding.
Catalina Express' fleet boasts environmentally sensitive engines which reduce nitrogen oxide emissions and diesel particulate and are quieter and more fuel efficient. The Catalina Express team work 365 days a year to keep the fleet at top performance.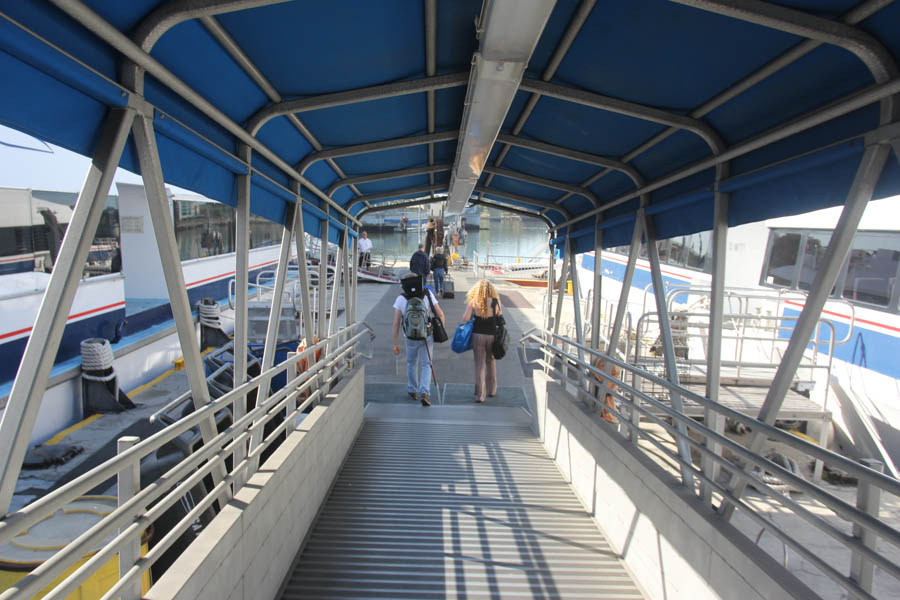 All aboard!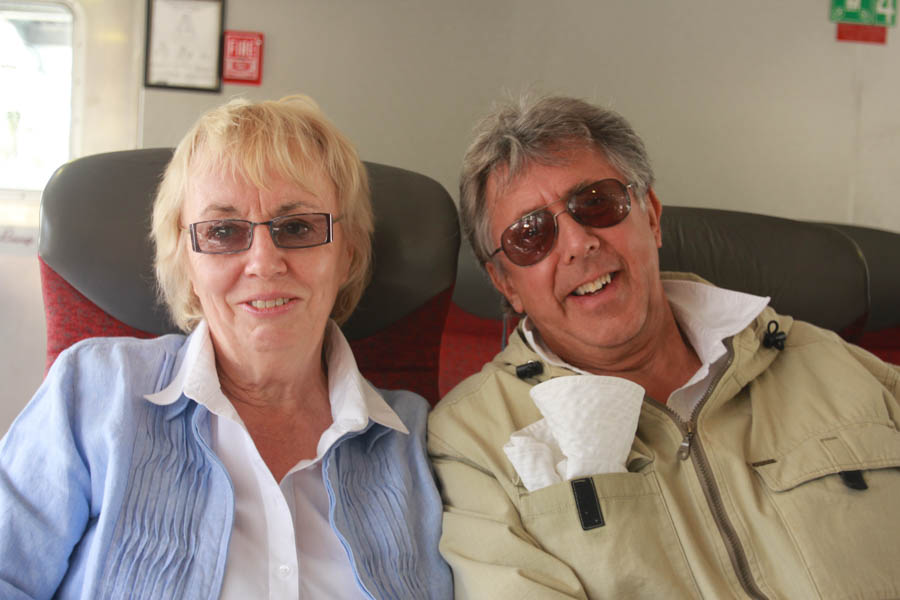 All smiles... We are ready to go!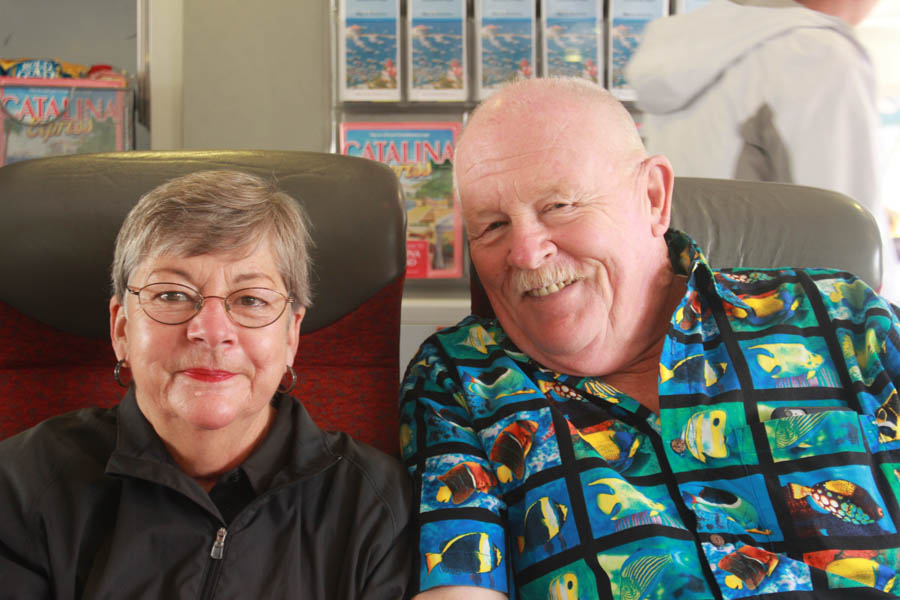 In one hour we will be there.... Have your passport?

A little dredging was underway on our way our of the harbor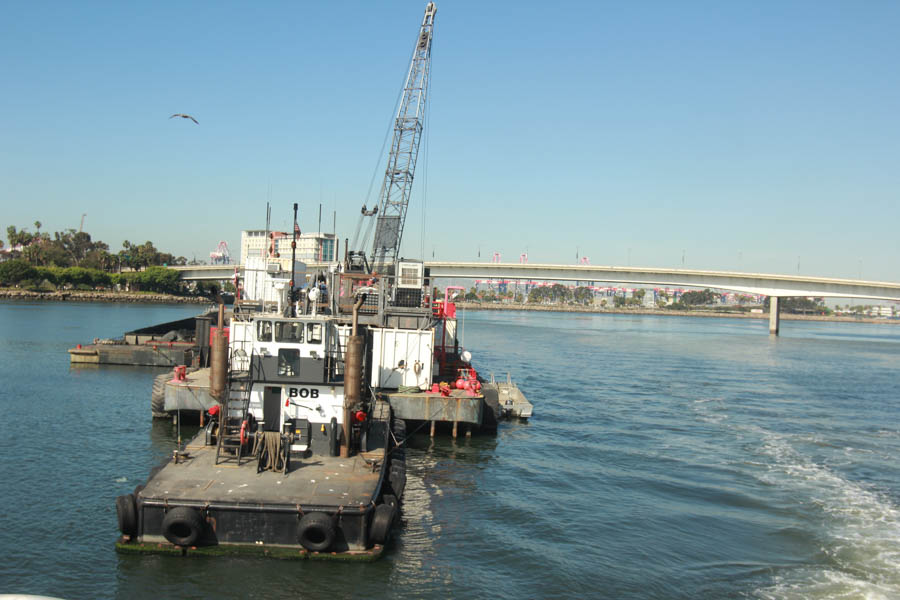 Clearing all the debris that comes in form the Los Angeles River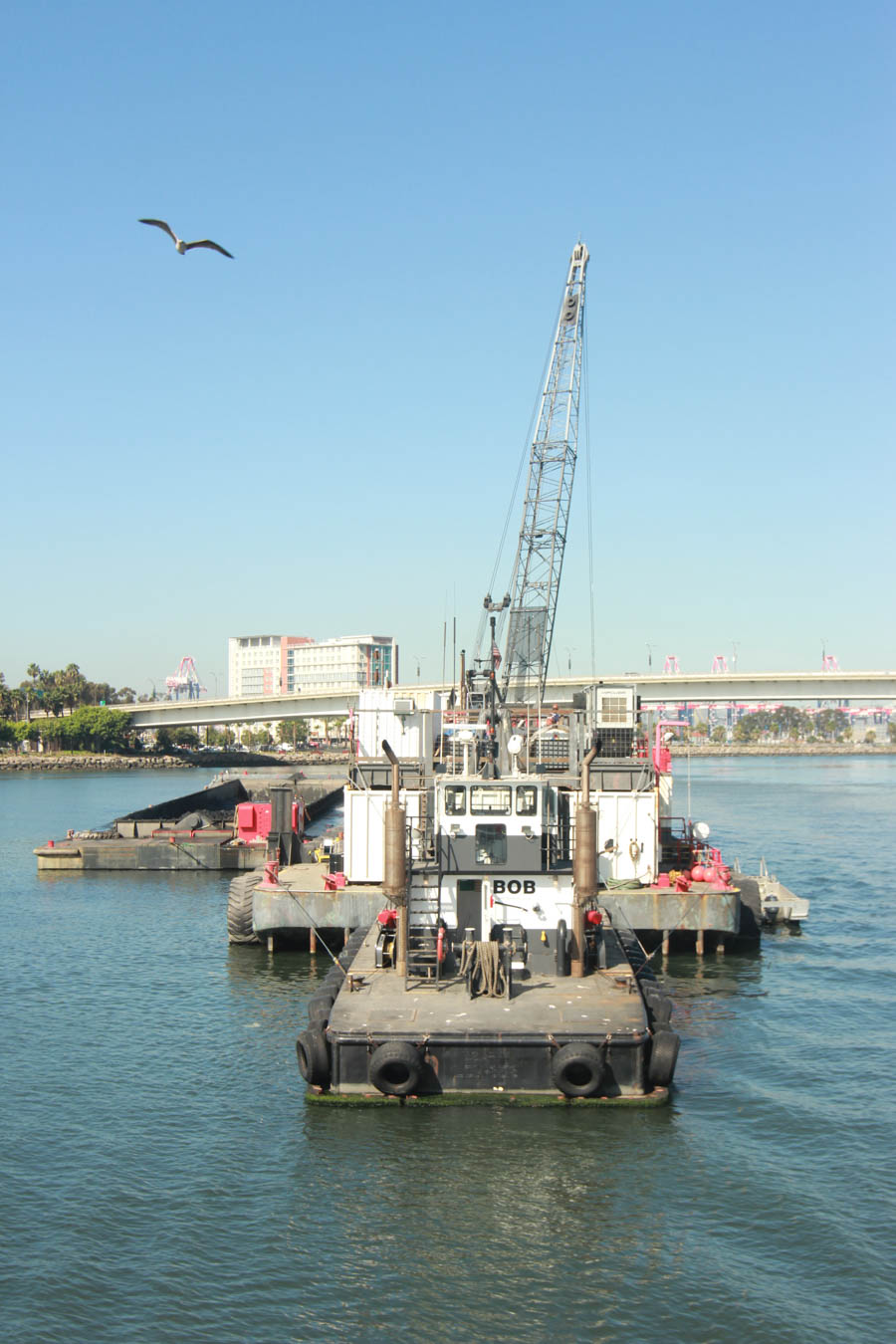 Dig it up and dump it out at sea...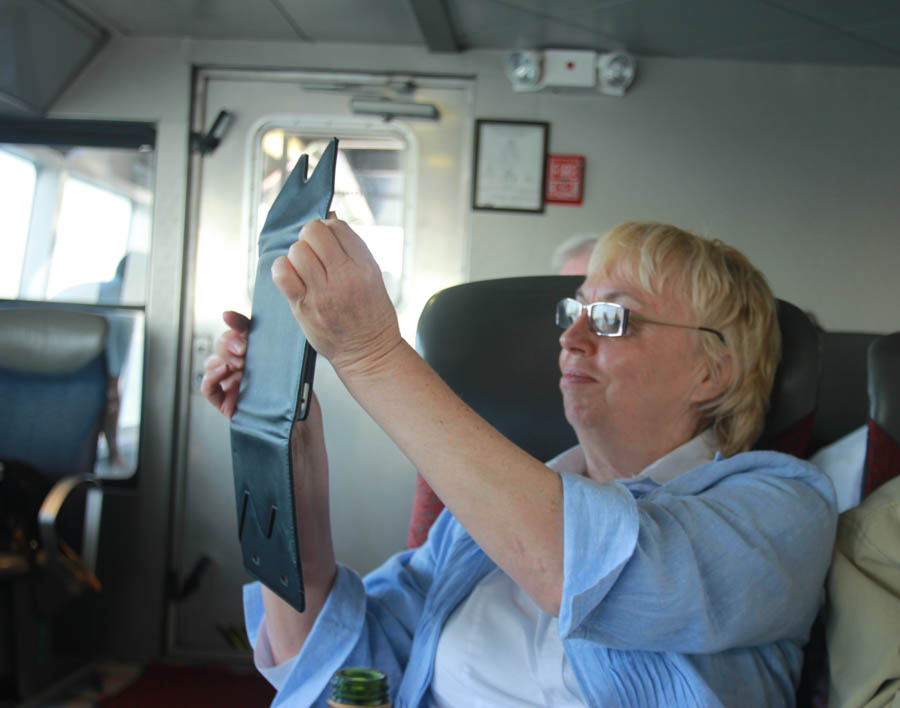 The flat camera is at work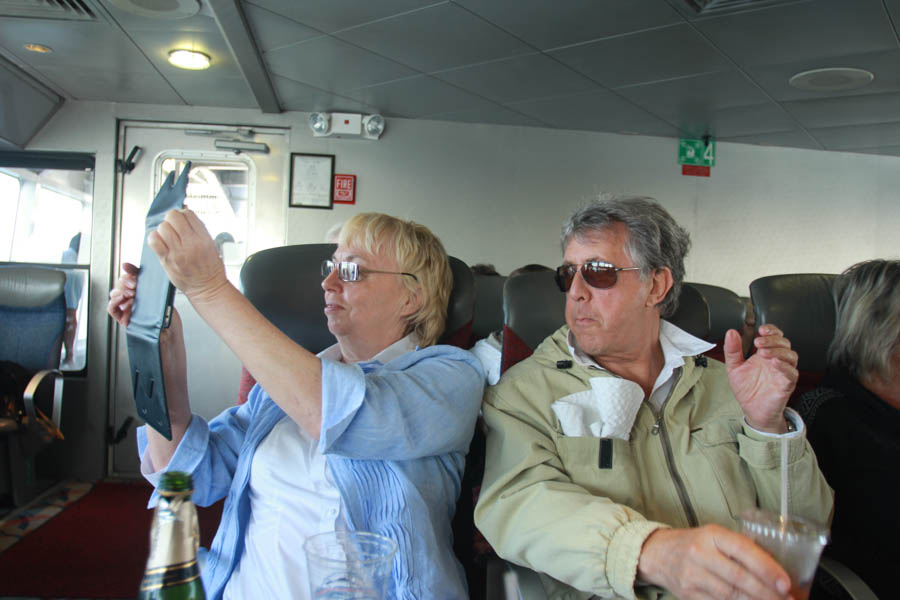 Brian provides some artistic advice...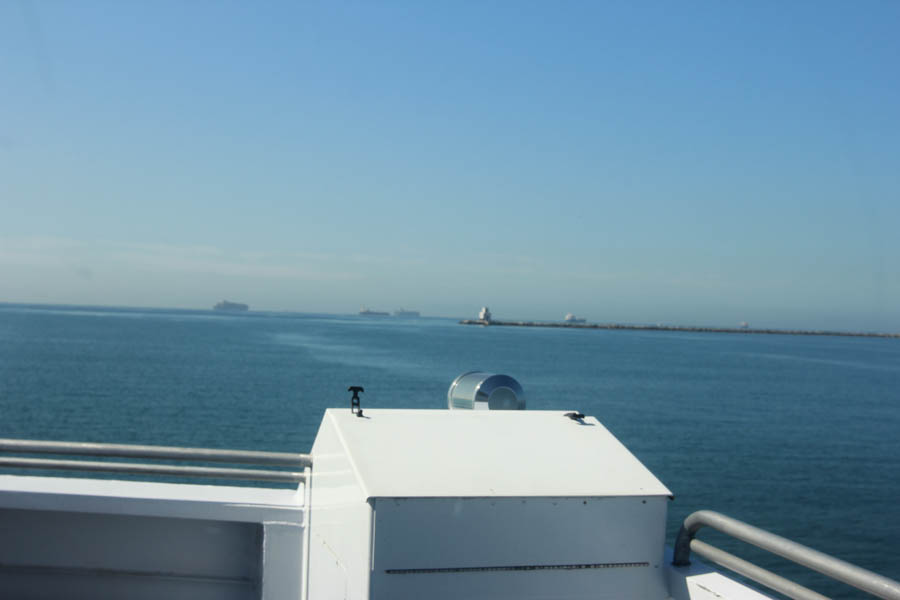 The breakwater is ahead
Did You Know? - Did you know that before WWII, Long Beach was known as the "Waikiki of Southern California"? We had waves!! There was even a surfing contest here in 1939. So what happened to it since then?

The Long Beach breakwater was built as a part of the deepwater port project. The construction of the San Pedro and Middle Breakwaters started in 1899 and 1932, and completed in 1912 and 1942 respectively.
The construction of the Long Beach Breakwater started in 1941, but was halted in 1943 due to WWII. Construction was resumed in 1946, and completed in 1949. The U.S. Navy moved in to the port of Long Beach in 1940 and used the breakwaters for military purposes.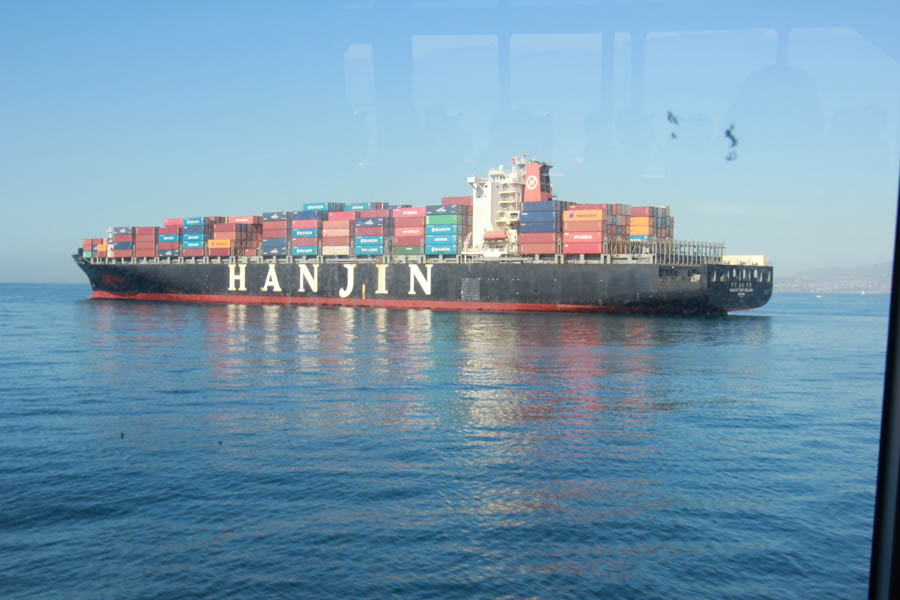 Awaiting a time to unload
Did You Know? - Hanjin Shipping (http://www.hanjin.com President& CEO Cho Yang-ho) is Korea's largest that operate some 60 liner and tramper services around the globe, transporting over 130 million tons of cargo annually.
With 4 regional headquarters in the U.S., Europe, Asia and South East & West Asia, approximately 5,300 global staffs as well as 13 container terminals in world's major ports contribute to Hanjin Shipping's world-class logistics network around the world.
Having top priority value in "providing perfect service," Hanjin Shipping focus not only on eco-friendly vessel operation but also on services that are one step ahead, like high-end automatic container terminal operation technologies.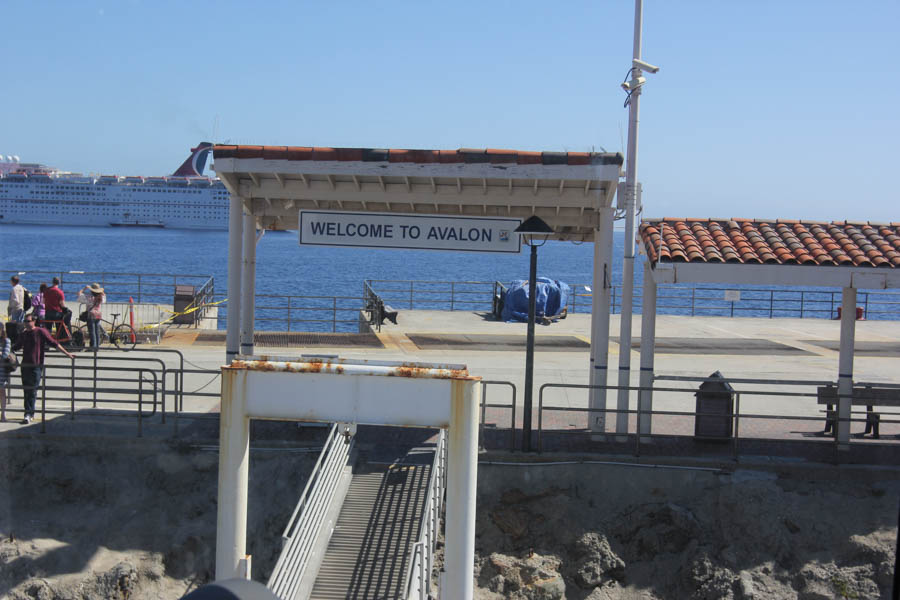 Welcome To Avalon
Did You Know? - Avalon is the only incorporated city on Santa Catalina Island of the California Channel Islands, and the southernmost city in Los Angeles County. The population was 3,728 at the 2010 census.
Avalon was first settled in pre-modern times by members of the Gabrielino/Tongva tribe. From the late 19th century to the early 20th century, several different developers tried to develop Avalon into a resort destination community, but most went bankrupt. In 1919, William Wrigley, Jr. gained control of Avalon. Wrigley oversaw much of the development of Avalon, including the construction of the landmark Catalina Casino.
The city remains primarily a resort community. Most of the waterfront is dominated by tourism-oriented businesses. The older parts of the town on the valley floor consist primarily of small houses and two and three-story buildings in various traditional architectural styles.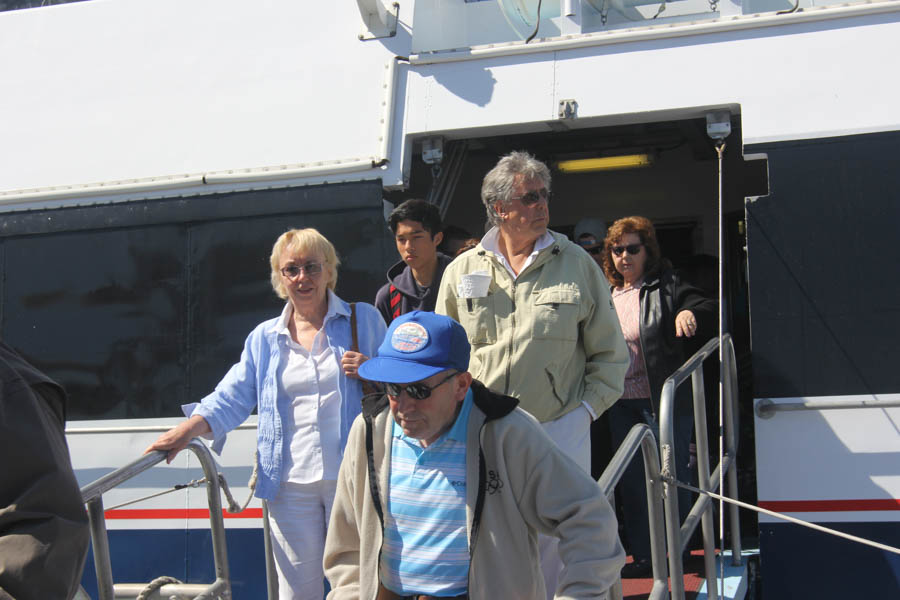 "We made it!!"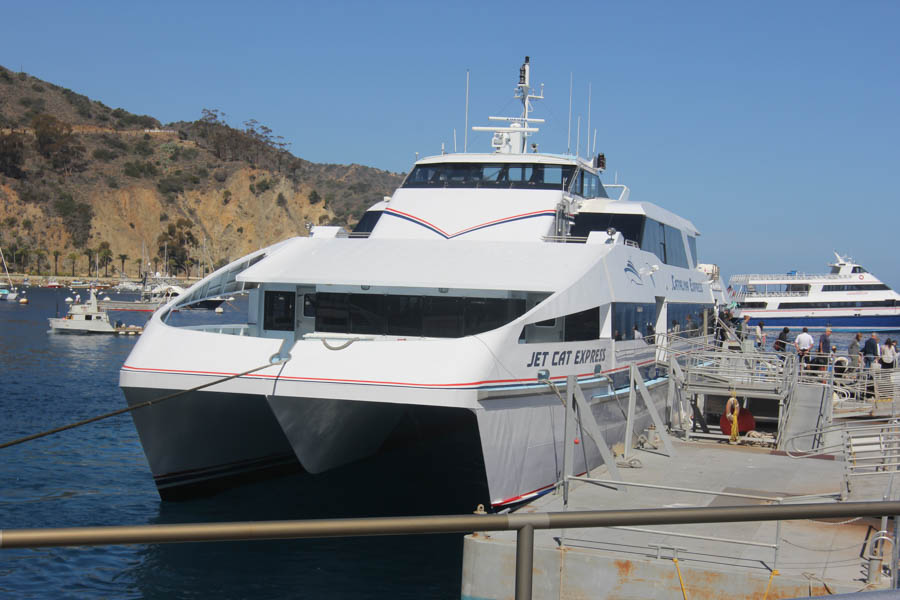 Bye big fella... See you at 7:30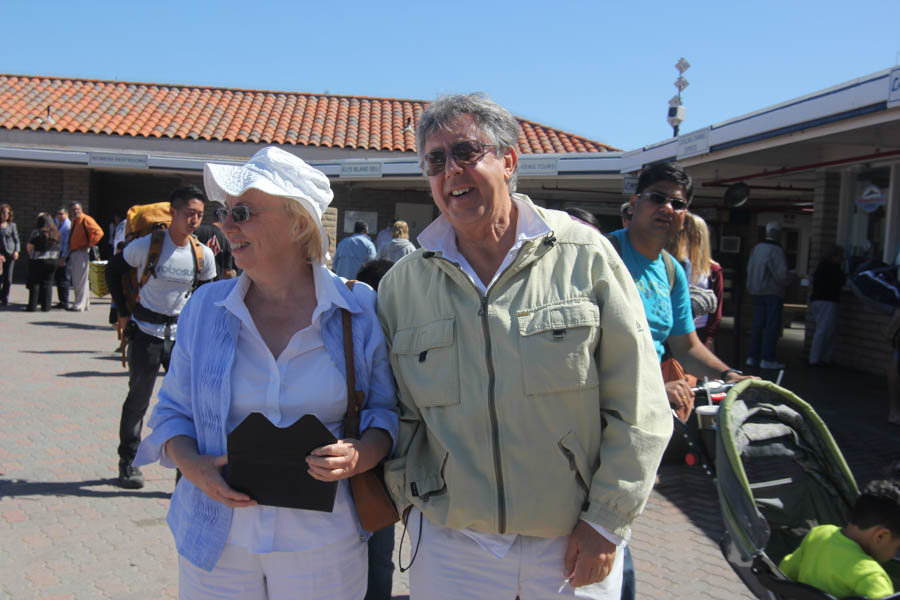 "We will follow you!"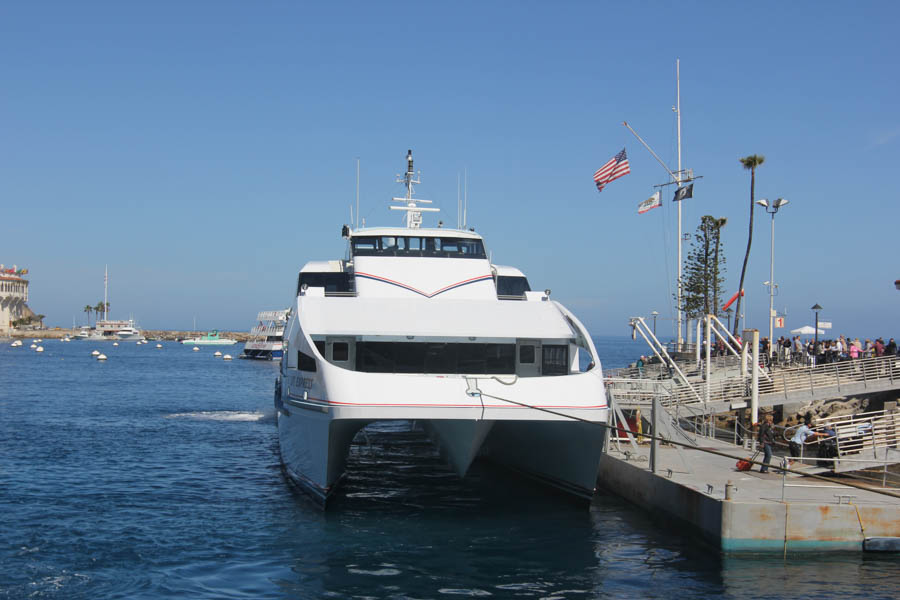 Loading up and going back!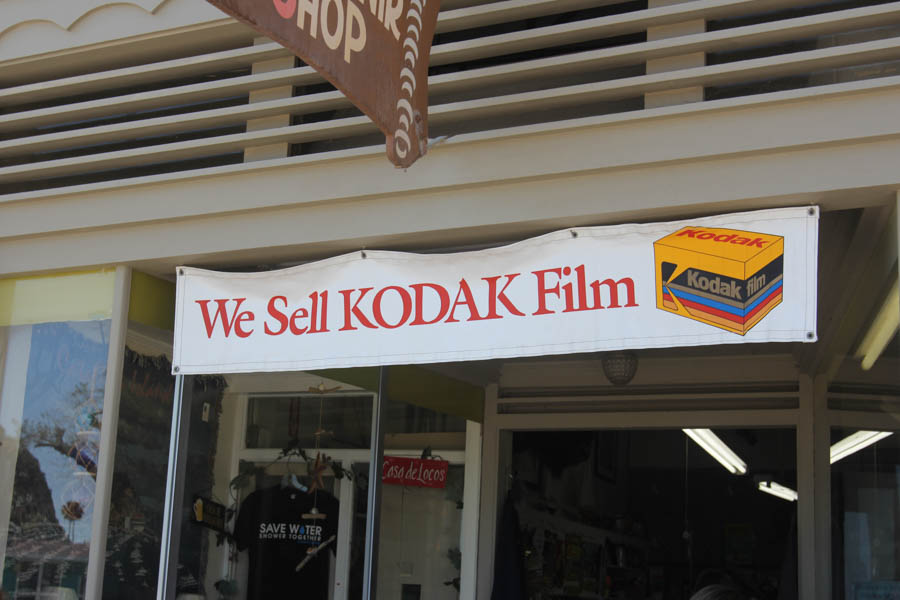 The island is indeed old.... Still has film??
Did You Know? - The first owner to try to develop Avalon Bay into a resort destination was George Shatto, a real estate speculator from Grand Rapids, Michigan. Shatto purchased the island for $150,000 from the estate of James Lick at the height of a real estate boom in Southern California in 1887.
Shatto created the settlement that would become Avalon, and can be credited with building the town's first hotel, the original Hotel Metropole, and pier.
Though early maps labeled the town Shatto, Shatto's sister-in-law Etta Whitney came up with the permanent name of Avalon in reference from a poem by Lord Tennyson called "Idylls of the King" about the legend of King Arthur.
Shatto laid out Avalon's streets, and introduced it as a vacation destination to the general public. Despite Shatto's efforts, in a few years he had to default on his loan and the island went back to the Lick estate.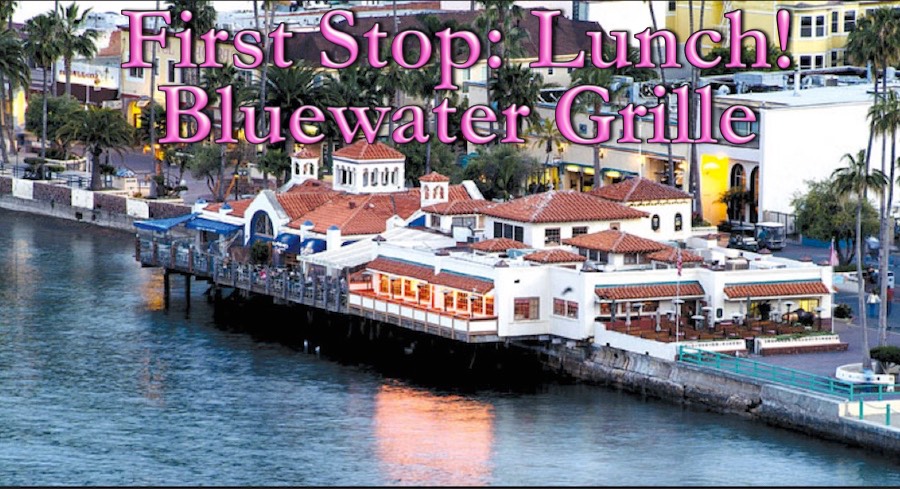 We found out that Brian had never had artichokes...
Sue found them on the menu!
Did You Know? - Today, globe artichoke cultivation is concentrated in the countries bordering the Mediterranean basin. The main European producers are Italy, Spain, and France. In the United States, California provides nearly 100% of the U.S. crop, and about 80% of that is grown in Monterey County; there, Castroville proclaims itself to be "The Artichoke Center of the World", and holds the annual Castroville Artichoke Festival. Most recently, artichokes have been grown in South Africa in a small town called Parys located along the Vaal River.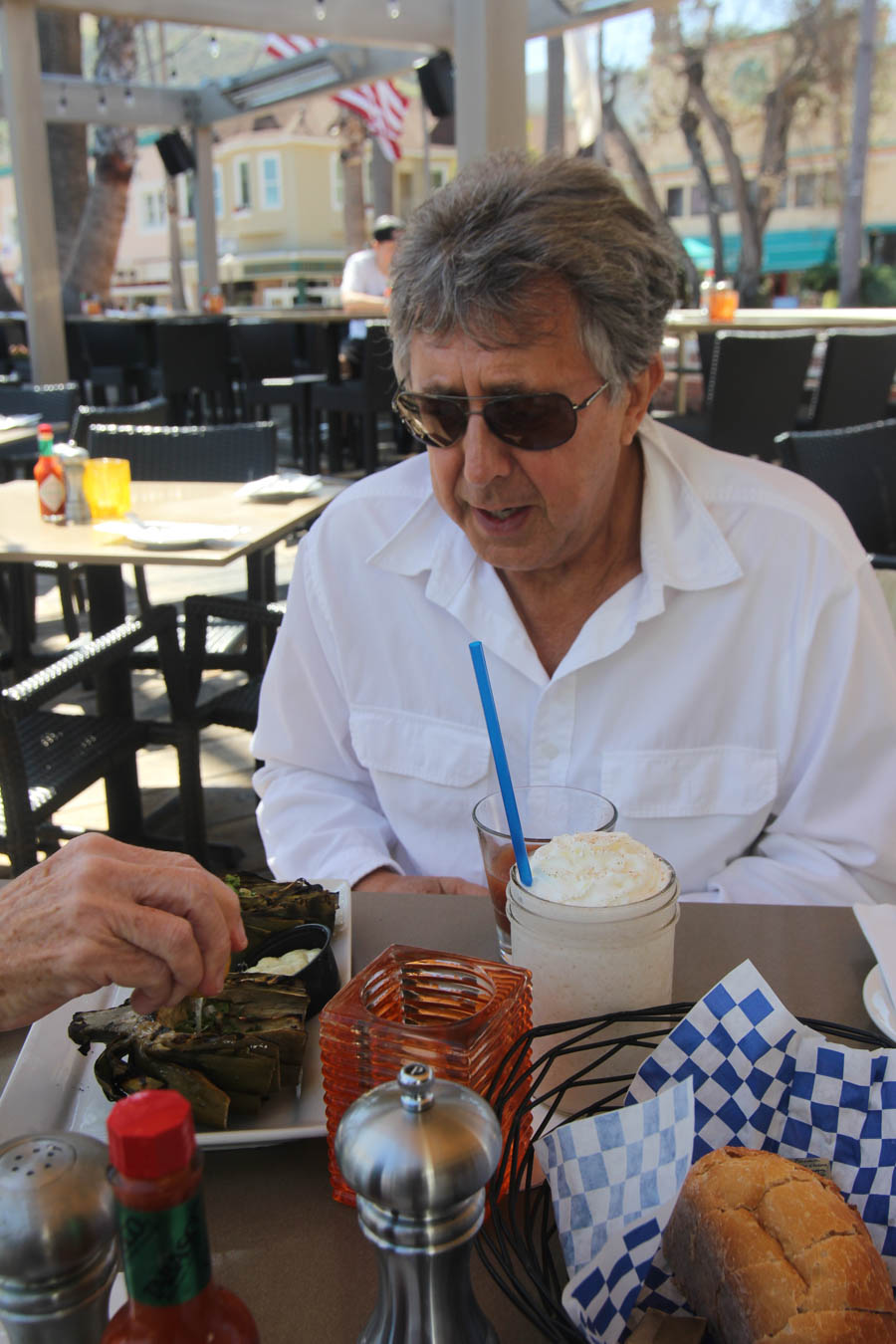 He does look a little worried .... "So, Paul...
Where do artichokes come from?"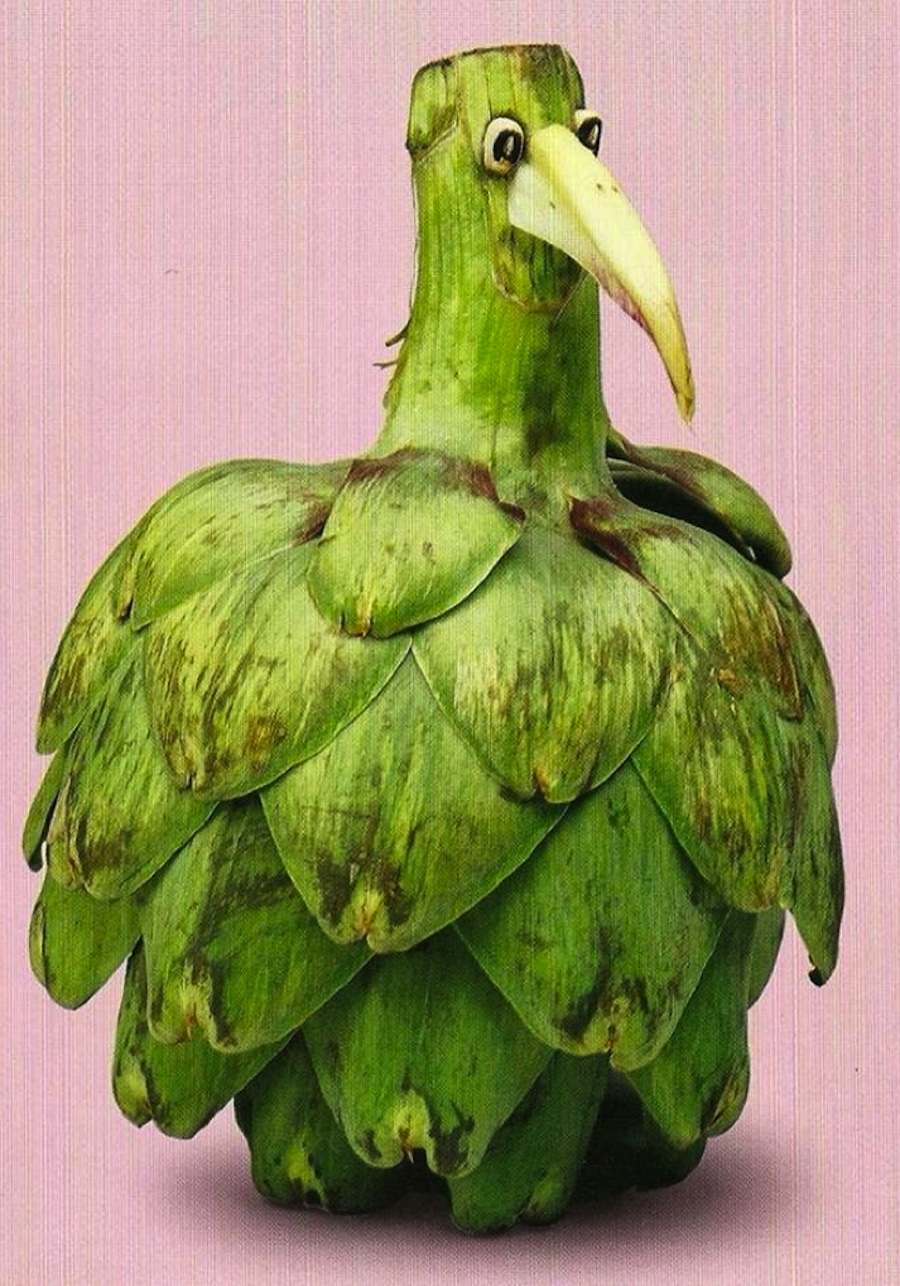 "Brian... They are caught every morning in the local trees while they are asleep!"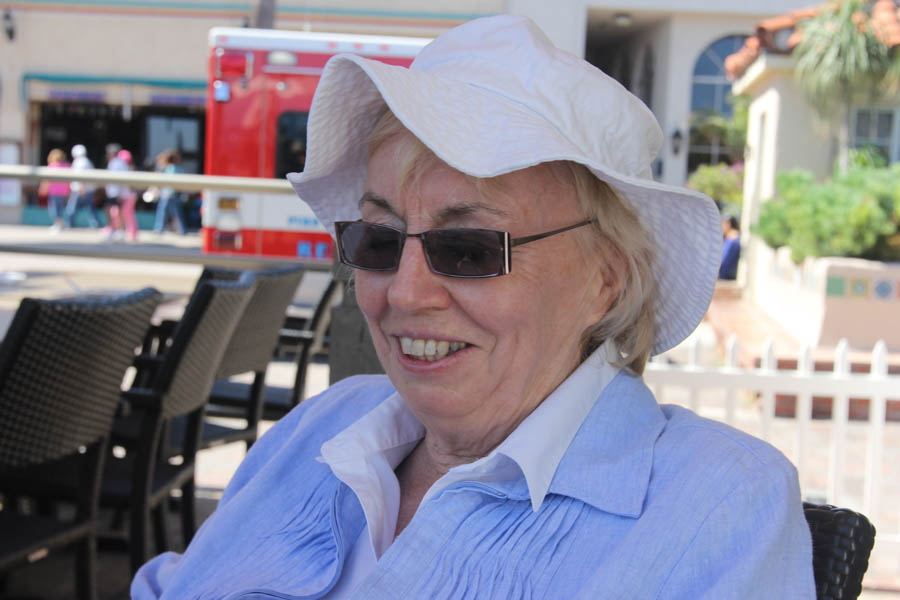 Jan is really enjoying this!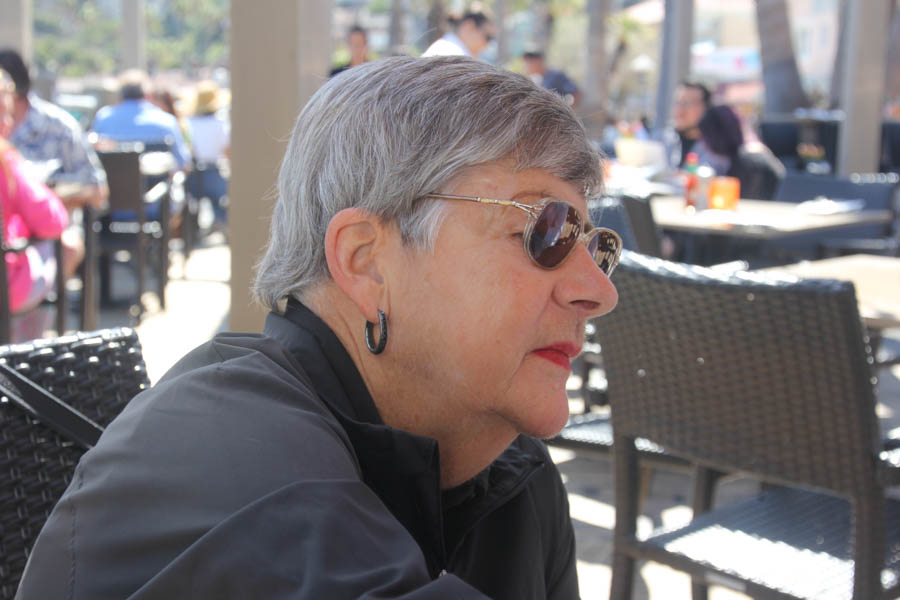 Sue assists with the preparation of the artichoke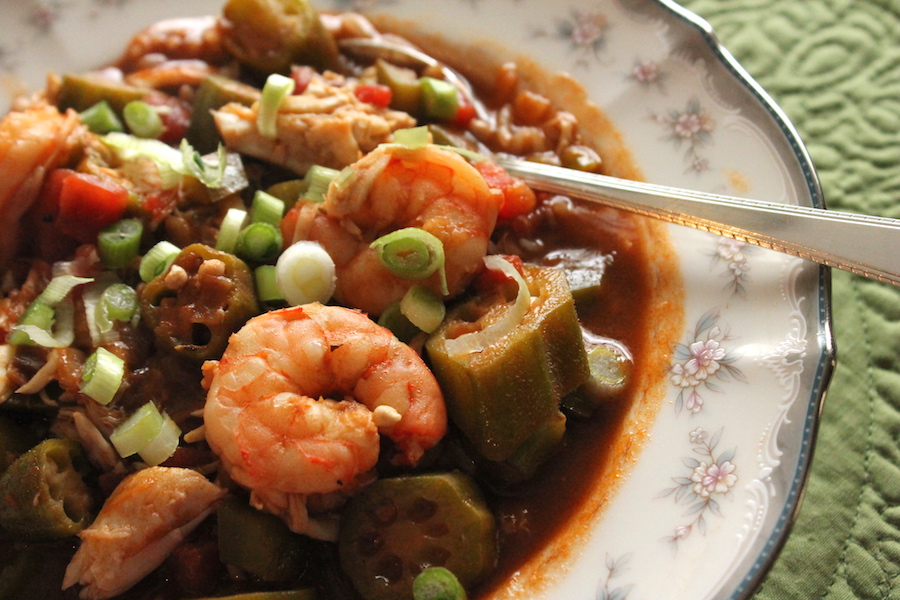 "Paul.. Will I like gumbo???"
Did You Know? - Gumbo is a dish that originated in southern Louisiana from the Louisiana Creole people during the 18th century. It typically consists primarily of a strongly flavored stock, okra, meat or shellfish, a thickener, and seasoning vegetables, which can include celery, bell peppers and onions. Gumbo is often categorized by the type of thickener used: the African vegetable okra, the Choctaw spice filé powder (dried and ground sassafras leaves), or roux, the French base made of flour and fat. The dish likely derived its name from either the Bantu word for okra (ki ngombo) or the Choctaw word for filé (kombo).
Several different varieties exist. In New Orleans, what is known as Creole gumbo generally ranges from house to house though still retaining its African and Native origins. The Creoles of Cane River make a gumbo focused much more on filé. After the base is prepared, vegetables are cooked down, and then meat is added. The dish simmers, with shellfish and some spices added near the end. Gumbo is traditionally served over rice.

We were so sorry.... We did NOT see the sign behind Jan before we fed her!

Great view from the restaurant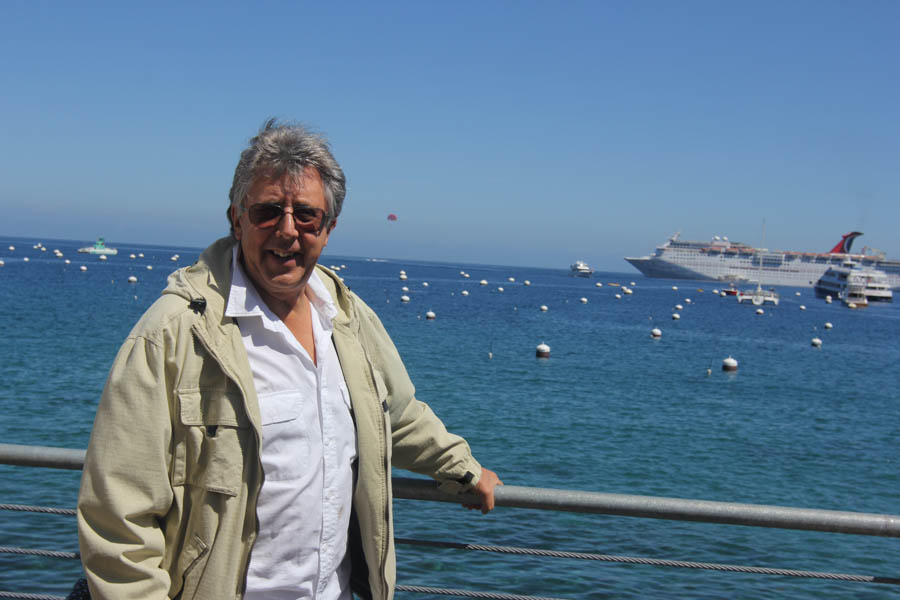 Brian thought about parasailing... for a few seconds

"OK... We took a van!"
Half An Hour Later We Are At The Airport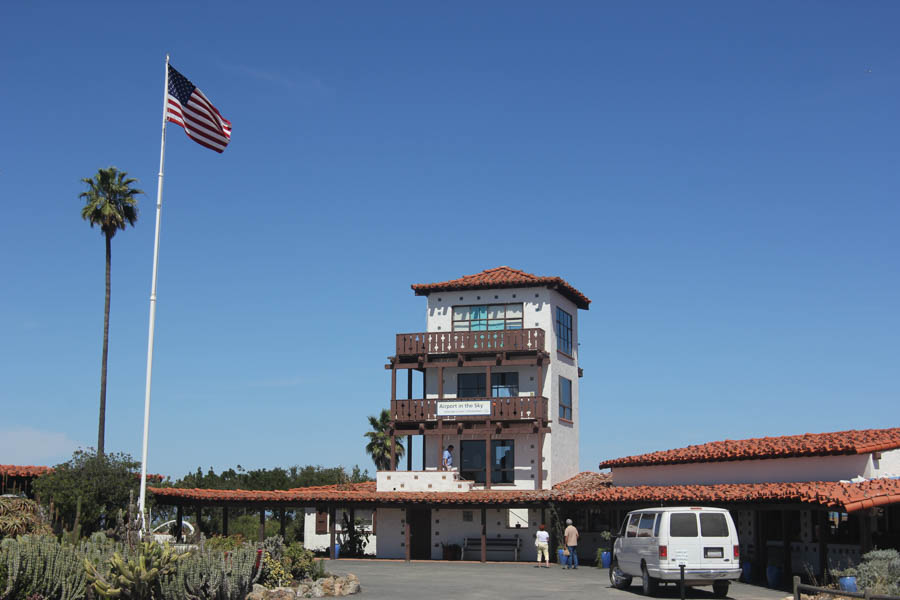 To the airport where we did another new thing with Brian and Jan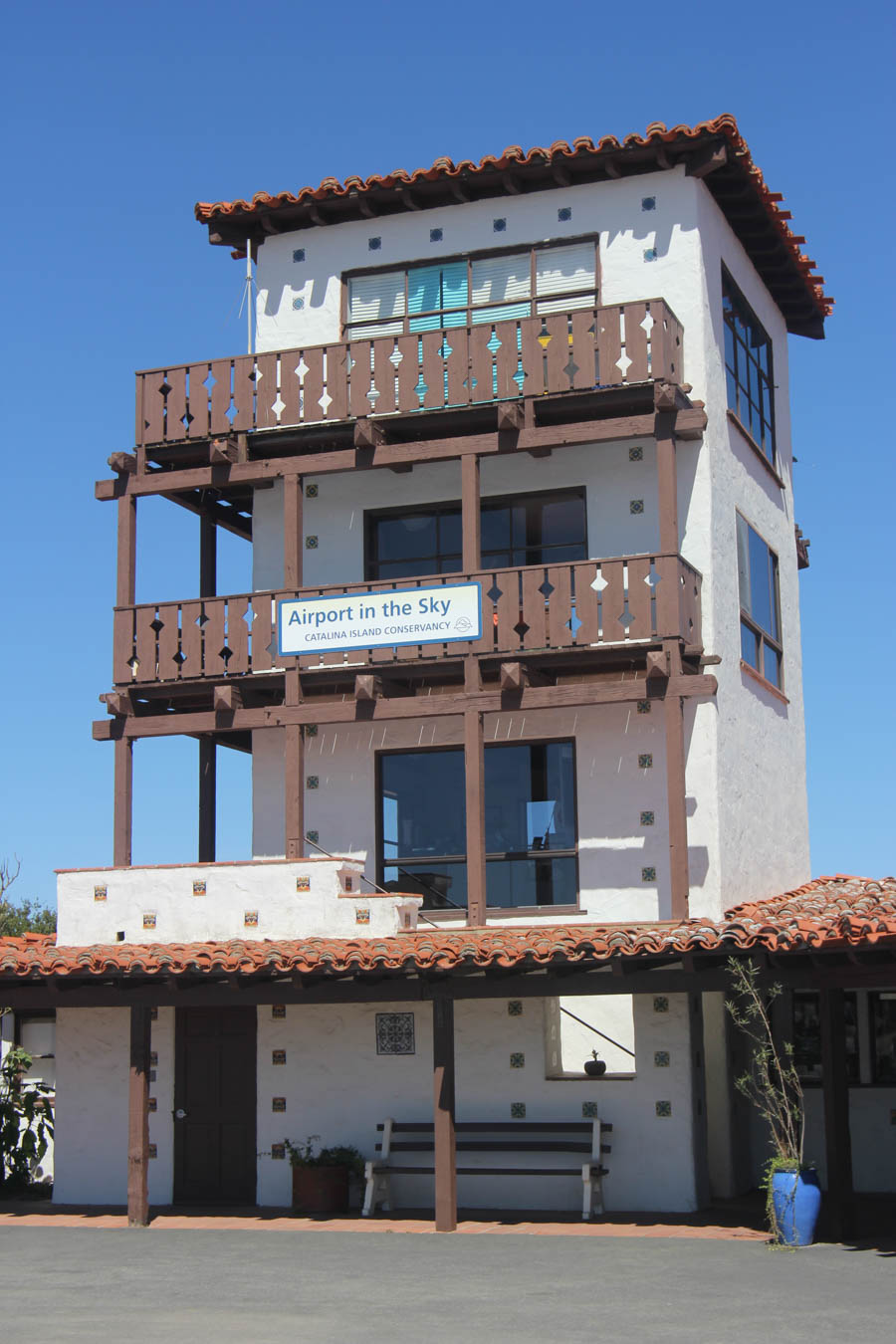 The Control Tower was not busy this afternoon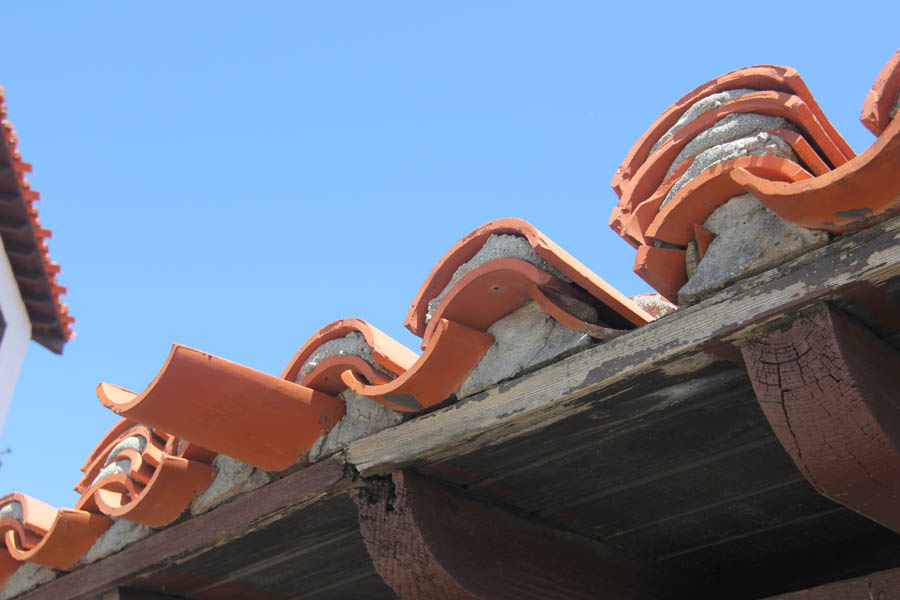 Great way of getting water away from the walkway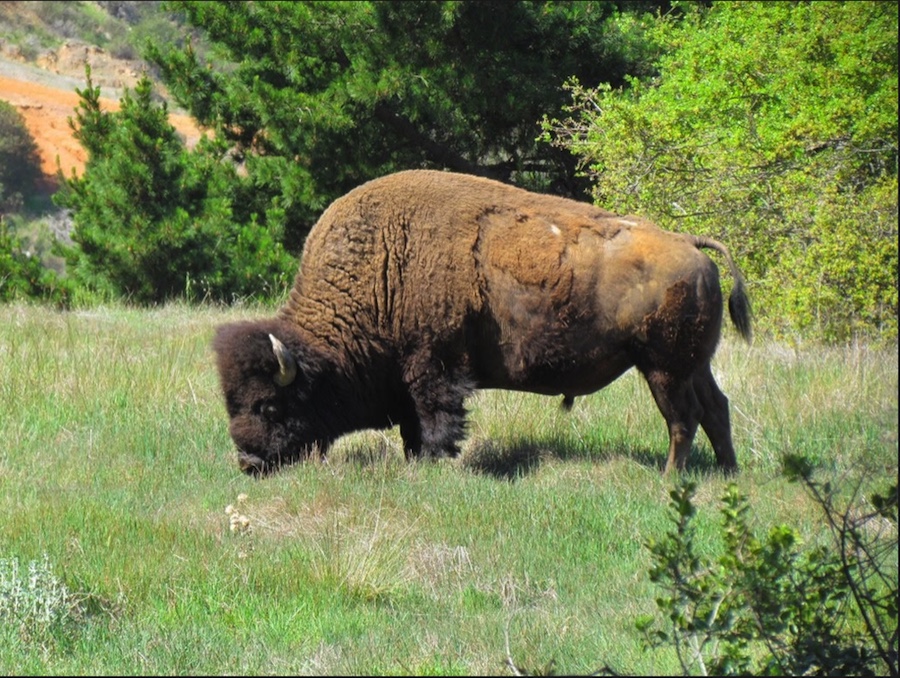 ...and yesterday he was standing in a field minding his own business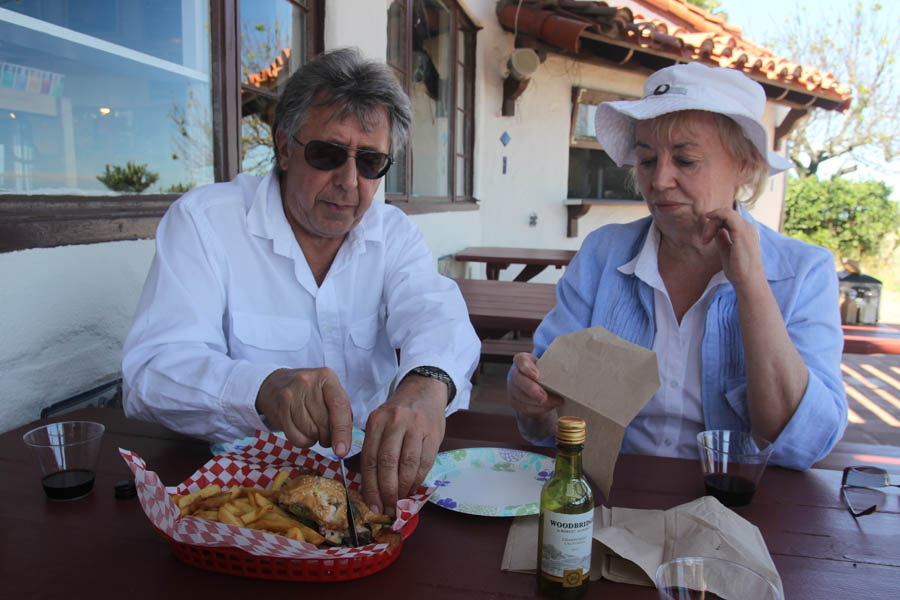 Brian dug right in!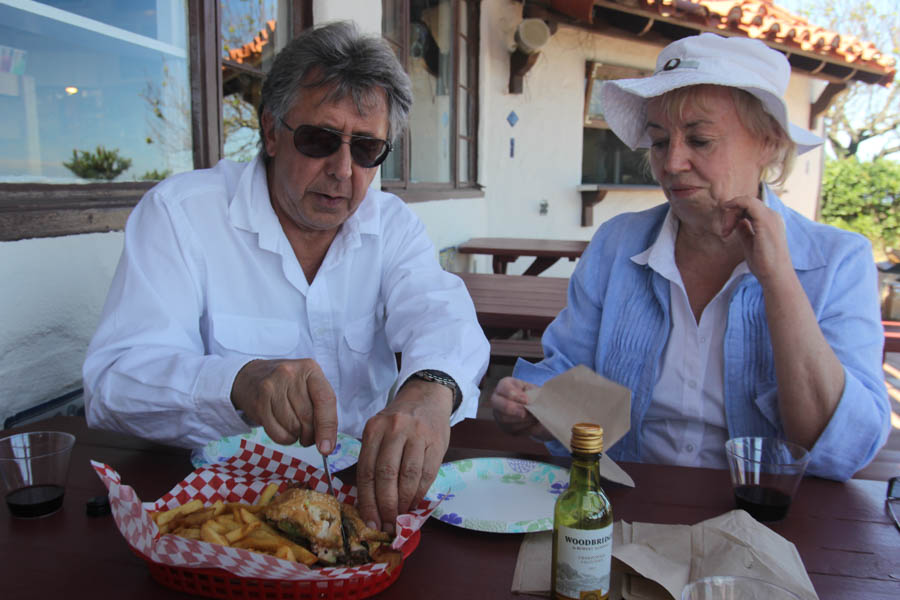 The wine made the meal perfect!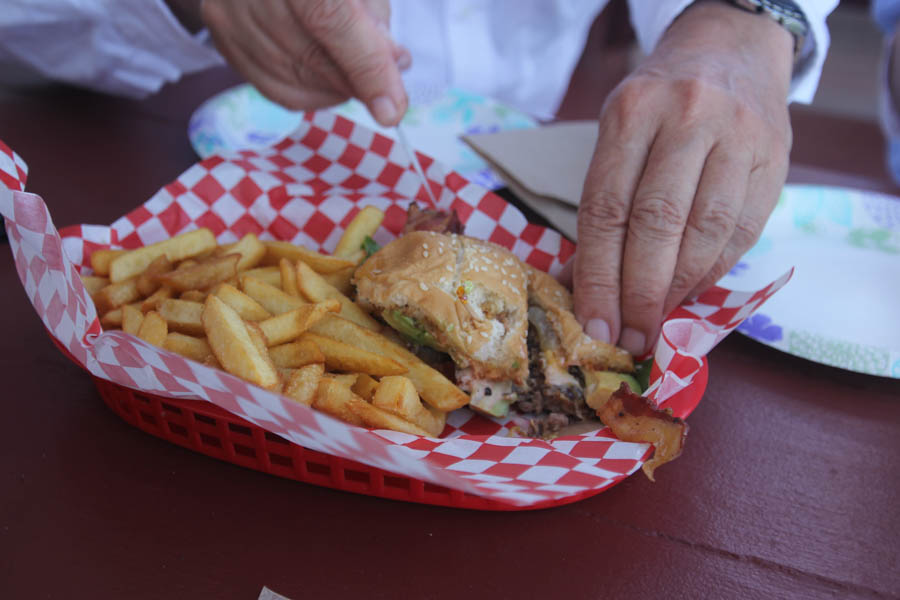 Looks like a burger... Tastes smoother than a burger...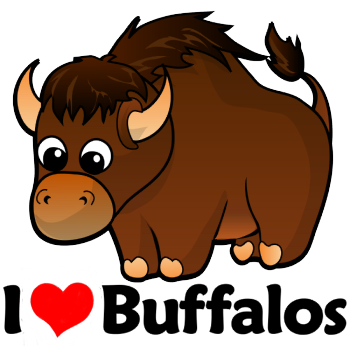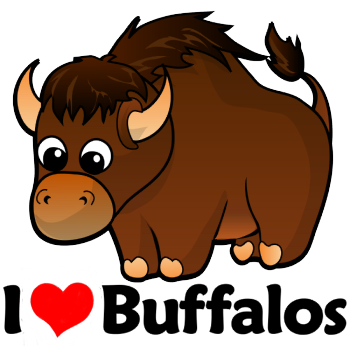 Did You Know? - Buffalo meat is sweet and tender and has a unique taste. He also said that it has to be prepared as carefully as fresh fish. The magazine Women's Health said that the taste of beef burgers and buffalo burgers is almost indistinguishable, but that buffalo burgers are a bit sweeter and more tender. It normally costs more than beef.
Buffalo burgers have less cholesterol, less fat, and fewer calories than burgers made from beef or chicken.
The American Heart Association recommended buffalo burgers in 1997 as more heart-healthy than chicken or beef. The burger is high in nutrients such as protein, zinc, and vitamin B12.
Buffalo burgers are more healthy than beef because bison do not store as much fat as cattle. A three-ounce serving of buffalo meat has 93 calories and 1.8 grams of fat compared to 183 calories and 8.7 grams of fat in the same serving as beef.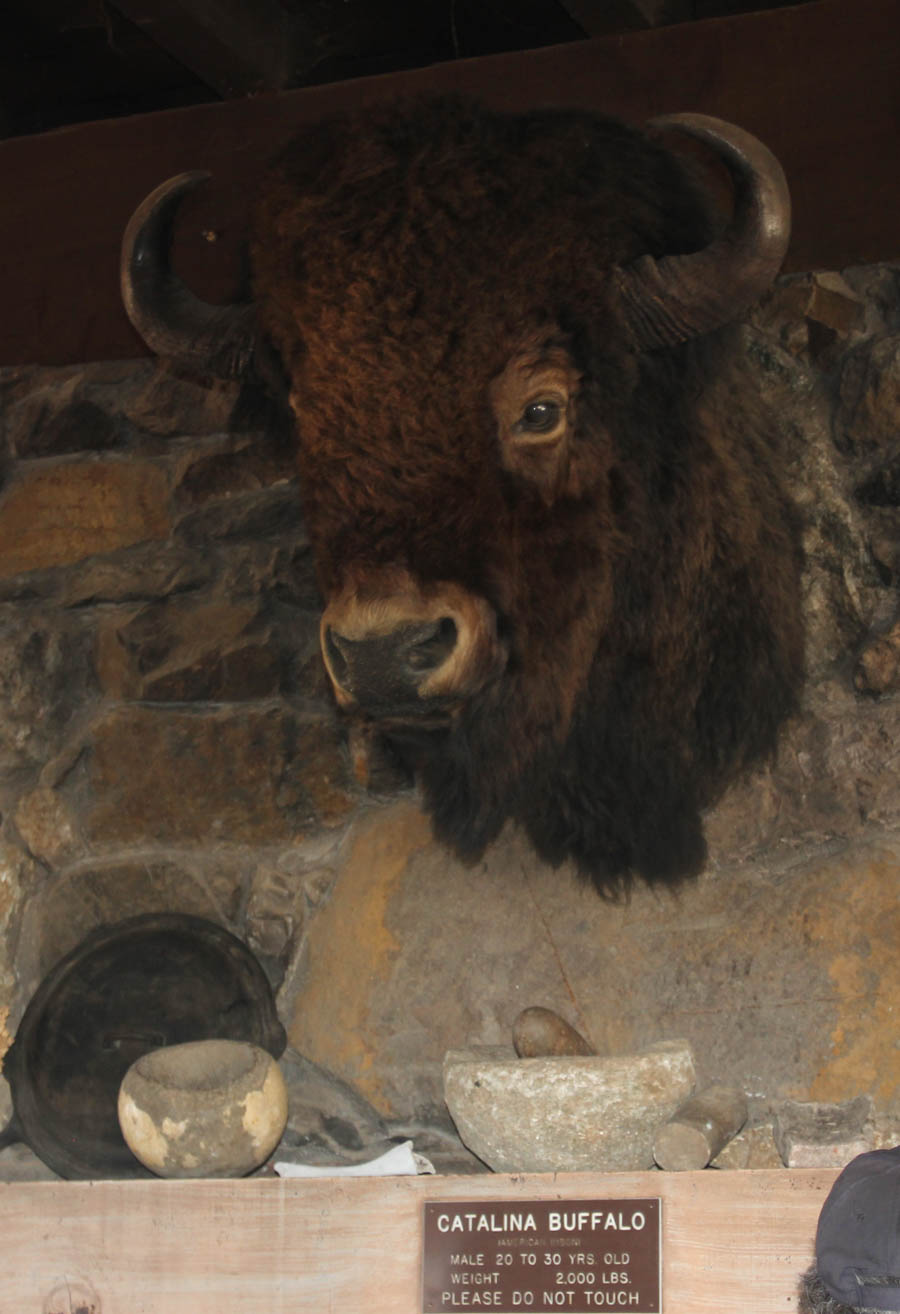 I was innocent!
Did You Know? - The non-native but charismatic Catalina Island bison herd has existed for nearly a century.
A herd of American Bison roam, supposedly first imported to California's Catalina Island in 1924 for the silent film version of Zane Grey's Western tale, The Vanishing American. However, the 1925 version of "The Vanishing American" does not contain any bison whatsoever and shows no terrain that even remotely resembles Catalina, according to Jim Watson, columnist for the Catalina Islander newspaper.
Over the decades, the bison herd grew to as many as 600 individuals. The population currently numbers approximately 150. Biologists found that the American Bison of Santa Catalina Island are not pure bred; 45 percent have a domesticated cow as an ancestor.
The island's bison herd is maintained and monitored by the Catalina Island Conservancy. Although the bison are not native to the island, they play an important role in the cultural fabric of Catalina. Therefore, the Conservancy has no plans to remove all the animals from the island.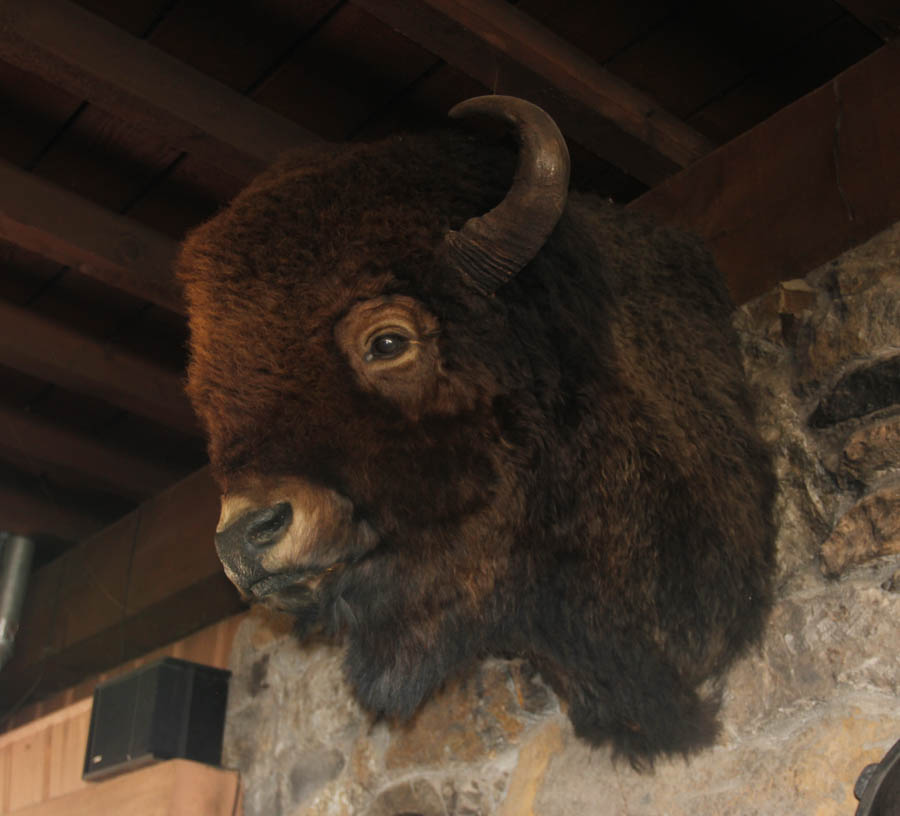 "Hey Brian.... I have my eye on you!"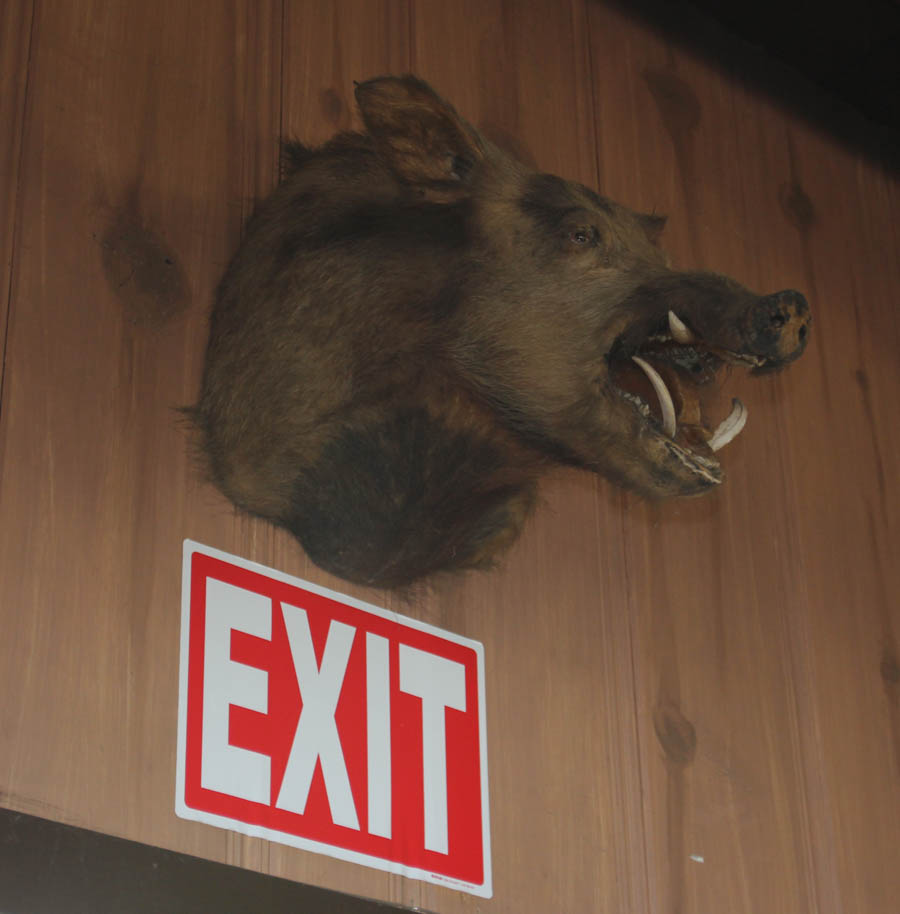 We are glad the Wild Boar are gone!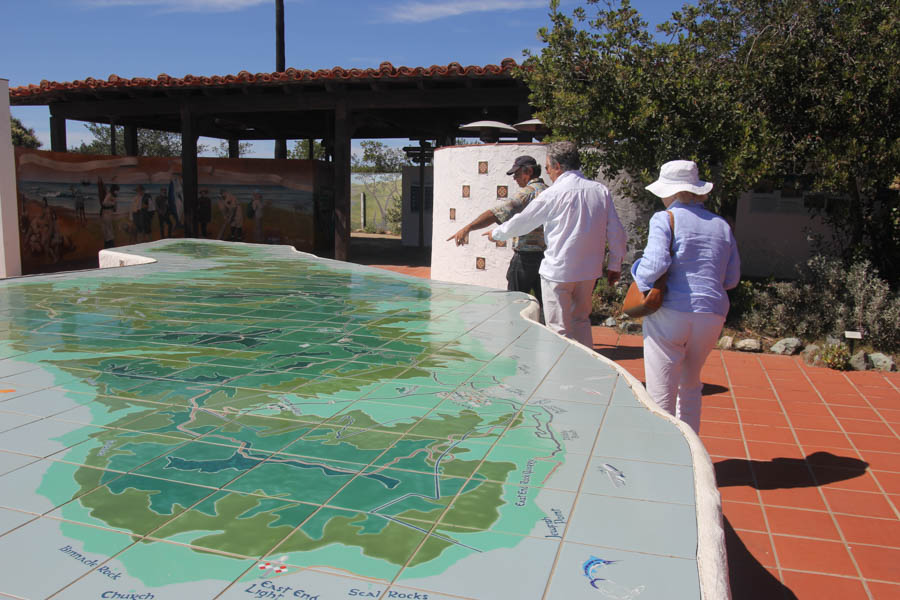 Great tile map shows the island quite well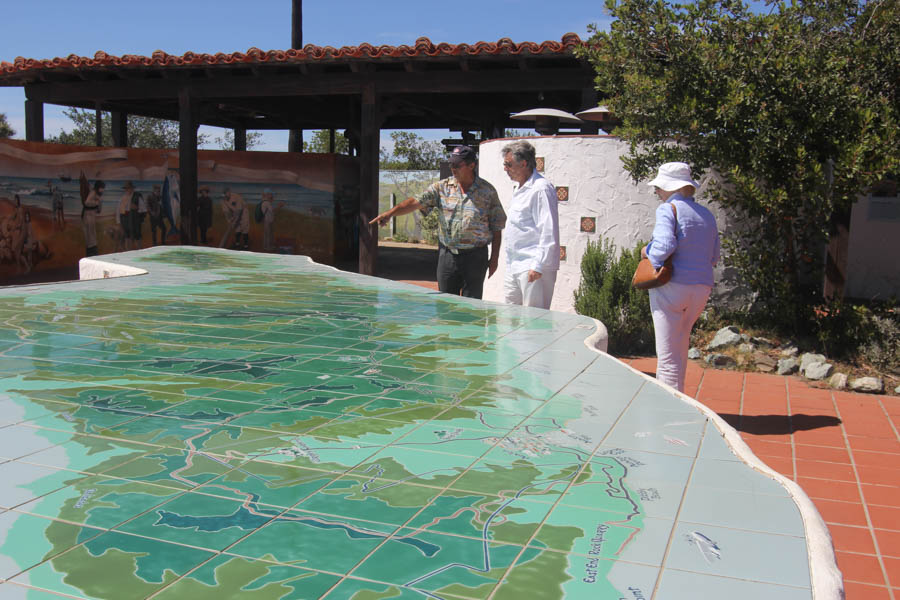 The awe-inspiring 40-foot long, and 28-foot wide tile map of Catalina, completed in 1989. The map was financed, created and manufactured by Marinero Board Member Bob Hood. Artwork was provided by San Pedro artist Nancy Grossman.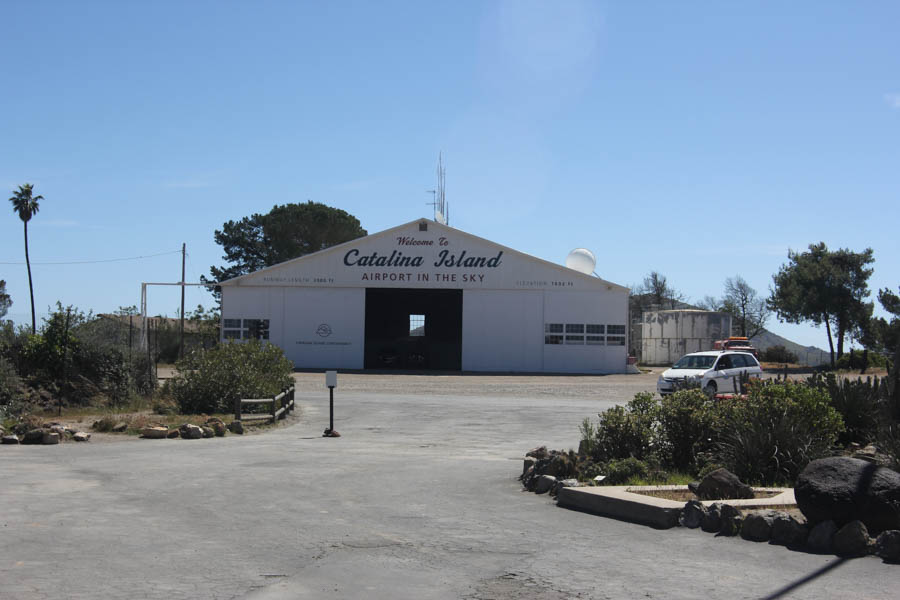 We are 1602 feet in the air!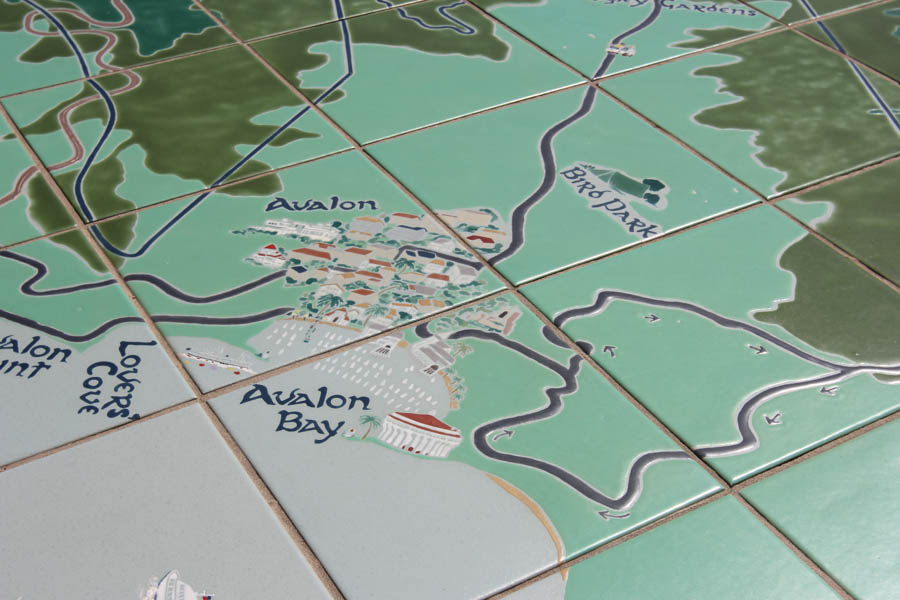 Where we started from!

Where we are...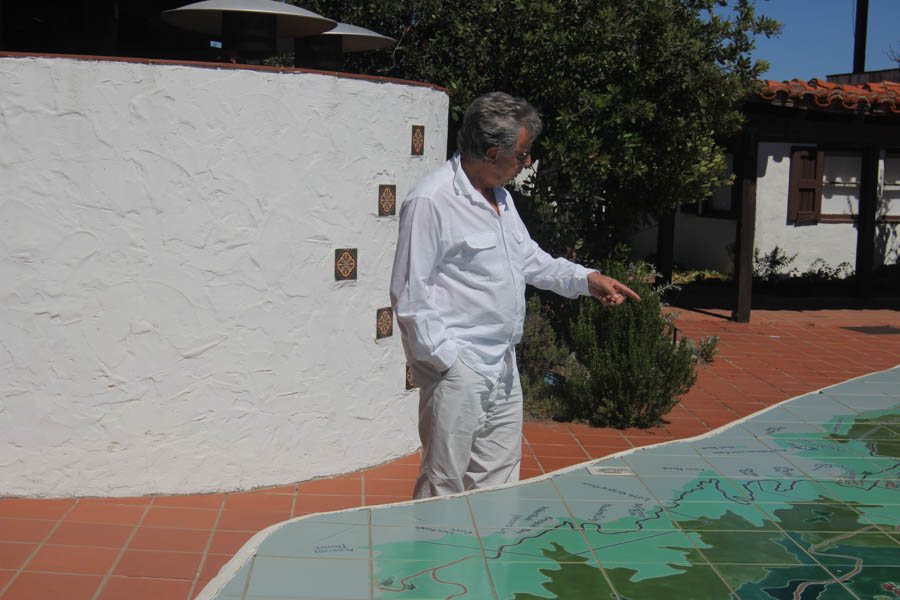 Where we are going!

Jan studied the map... Just to make sure we could get home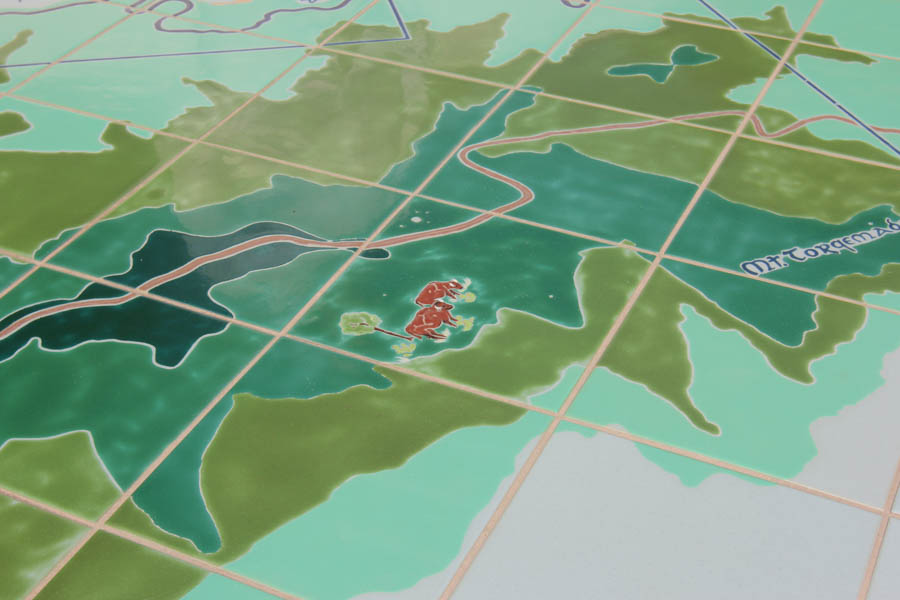 Now we know where the buffalo roam!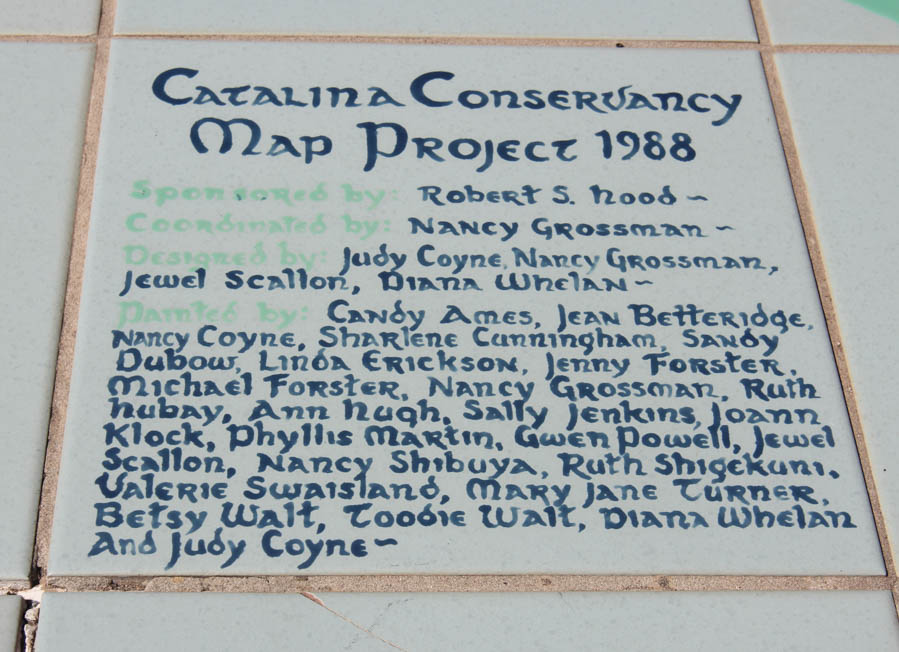 On The Road Again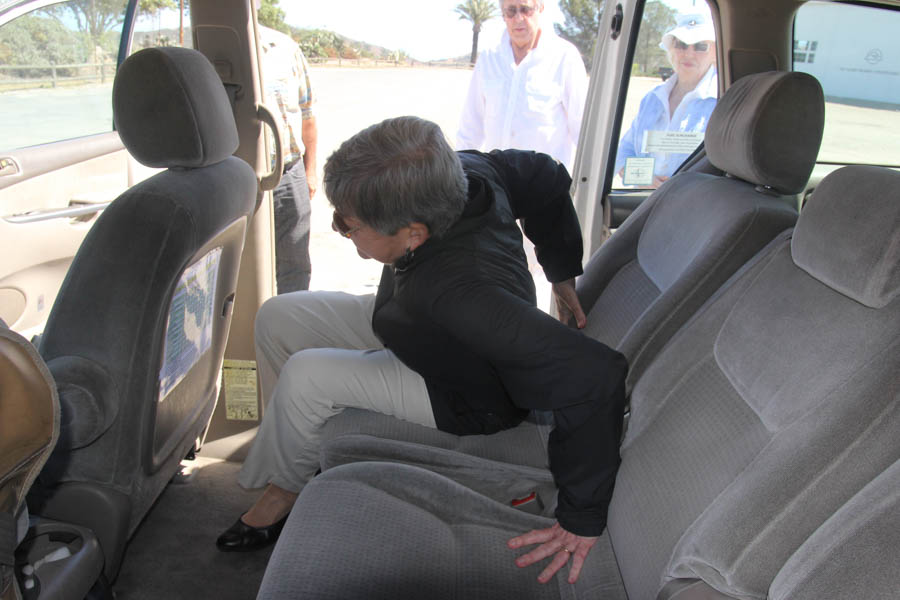 Sue got the process mastered...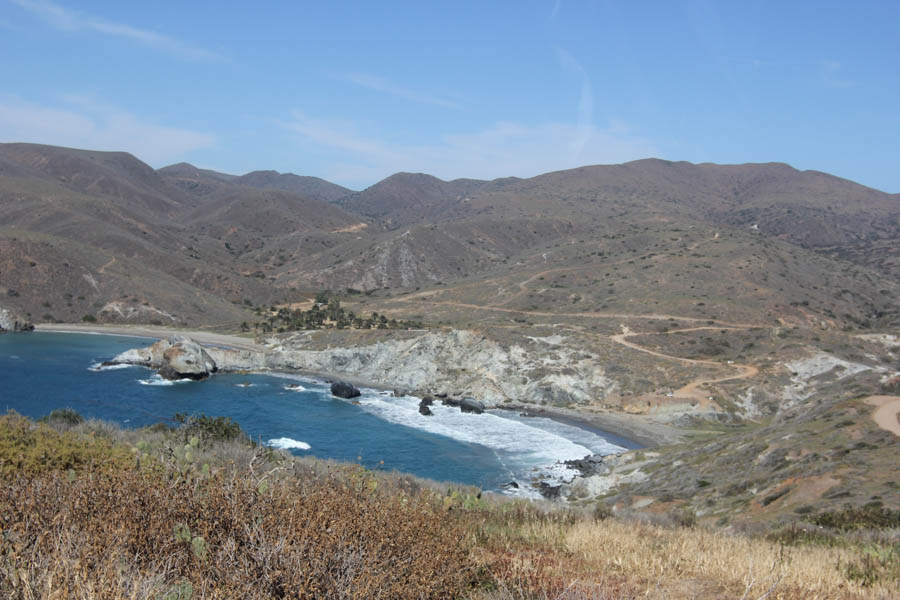 On our way to Two Harbors

Taken from 16,000 feet (No by us!)
Did You Know? - Two Harbors, colloquially known as "The Isthmus", is a small unincorporated community island village on Santa Catalina Island, California with a population of 298 (Census of 2000). It is the second center of population on the island, besides the city of Avalon. It is mainly a resort village. It has only one restaurant, one hotel, and one general store. The village has about 150 permanent residents that live on the isthmus year-round. One notable feature is the little one-room schoolhouse where those who live on the isthmus can go to school.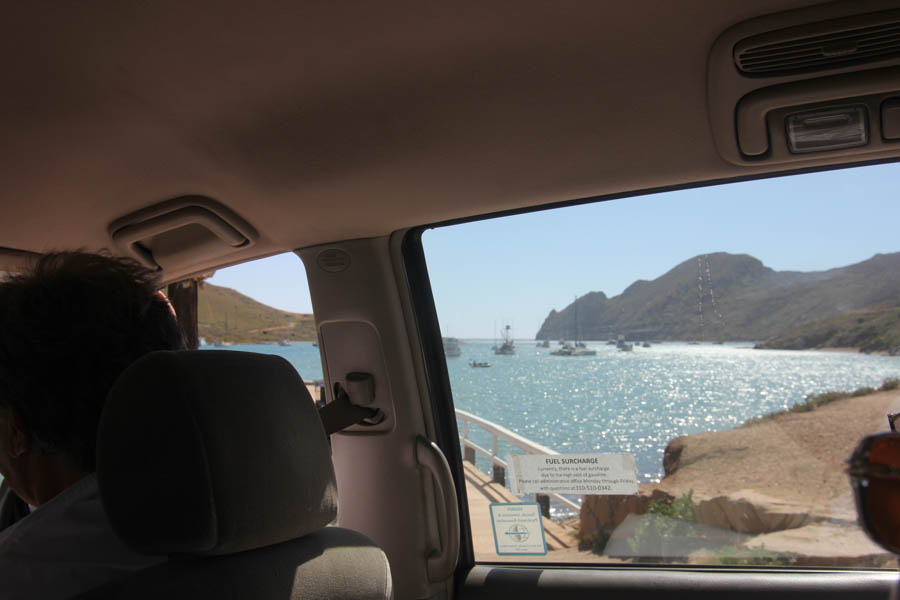 Looking west... Hawaii is 2200 miles away

1/2 mile drive to the east harbor

It was time to stretch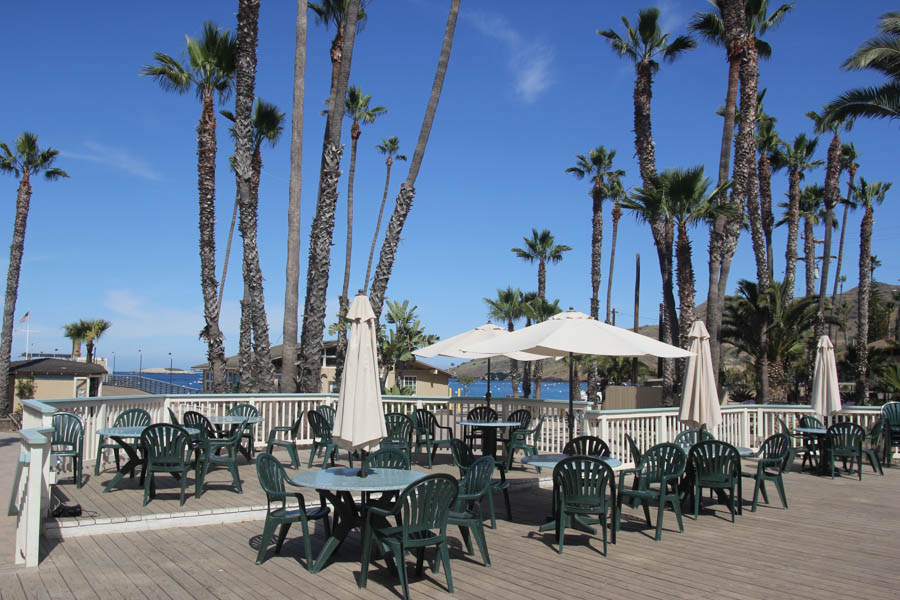 It was a beautiful day
Did You Know? - The area where Two Harbors is located was originally referred to simply as the Isthmus of Catalina Island. By the 1860s, mining operations for silver, lead and zinc took place in the area.
In 1864, during the Civil War, the Union Army sent 83 soldiers to the island to establish Camp Santa Catalina Island, both to protect the area from Confederate privateers and survey the isthmus and adjacent Catalina Harbor for the Bureau of Indian Affairs as a location for a future Indian reservation for "militant" tribes captured in the Bald Hills War. However the reservation idea was abandoned and so was the camp.
The barracks that the Army built on the isthmus were later used to house visiting film crews in the 1920s and 1930s, a contingent of the U.S. Coast Guard during World War II, and in 1951 became the home of the Isthmus Yacht Club.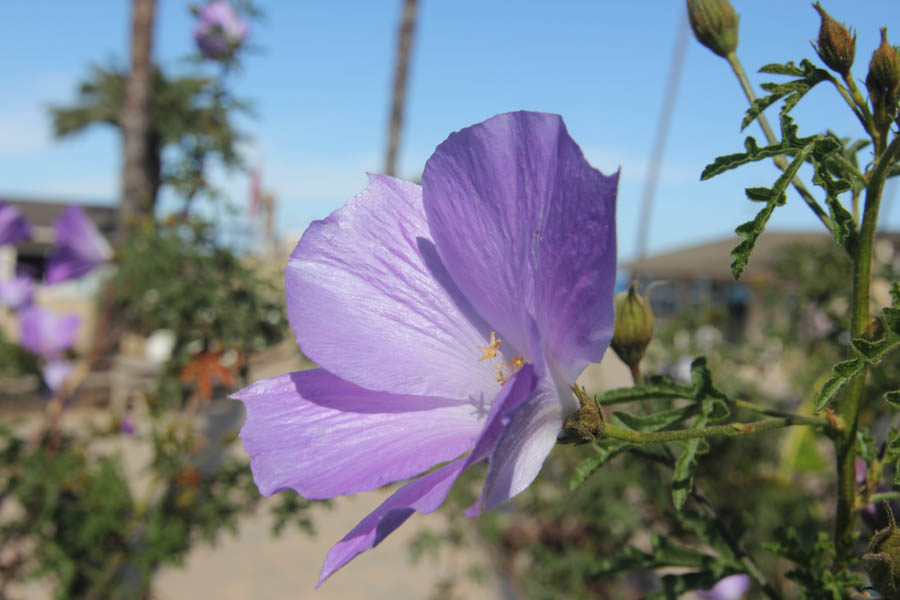 Waving in the breeze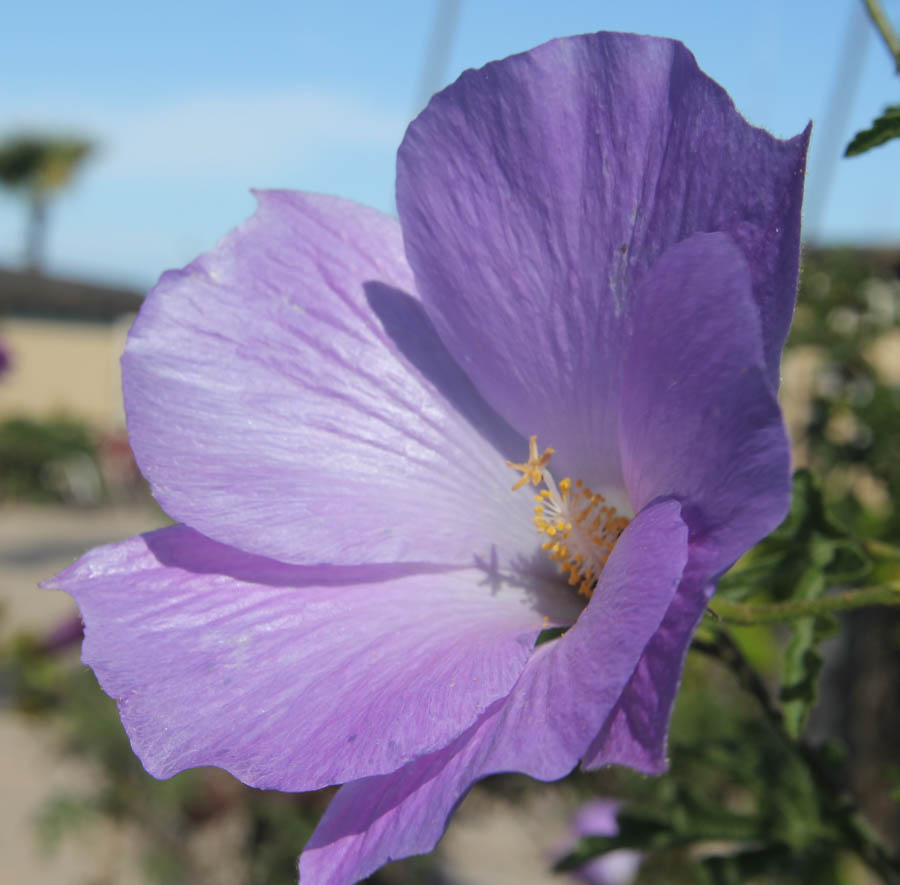 Just plain beautiful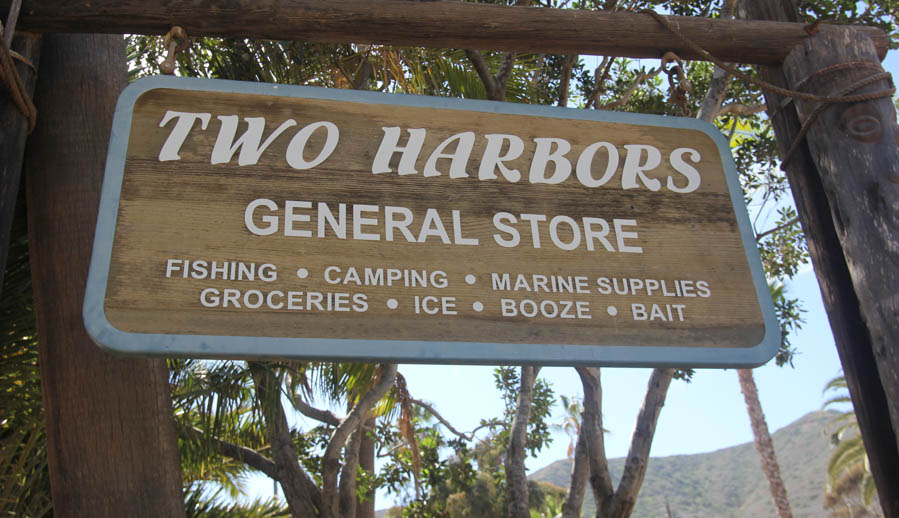 Part of the sign got our attention!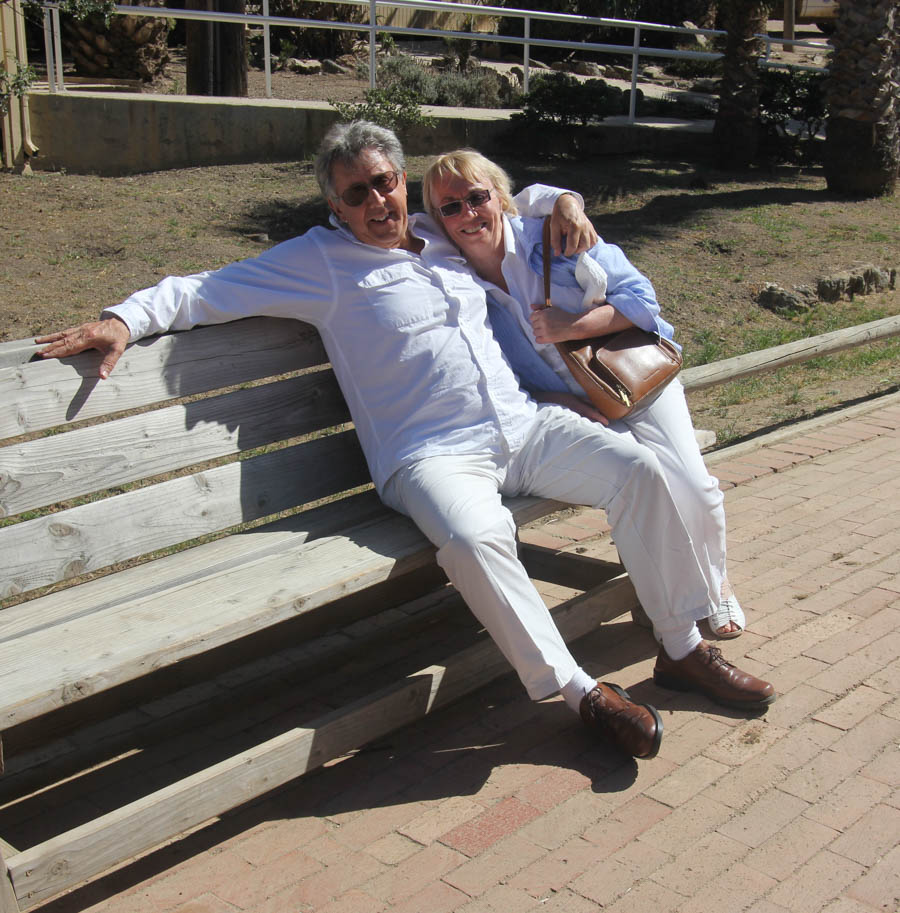 Good to stretch out after two hours in the van!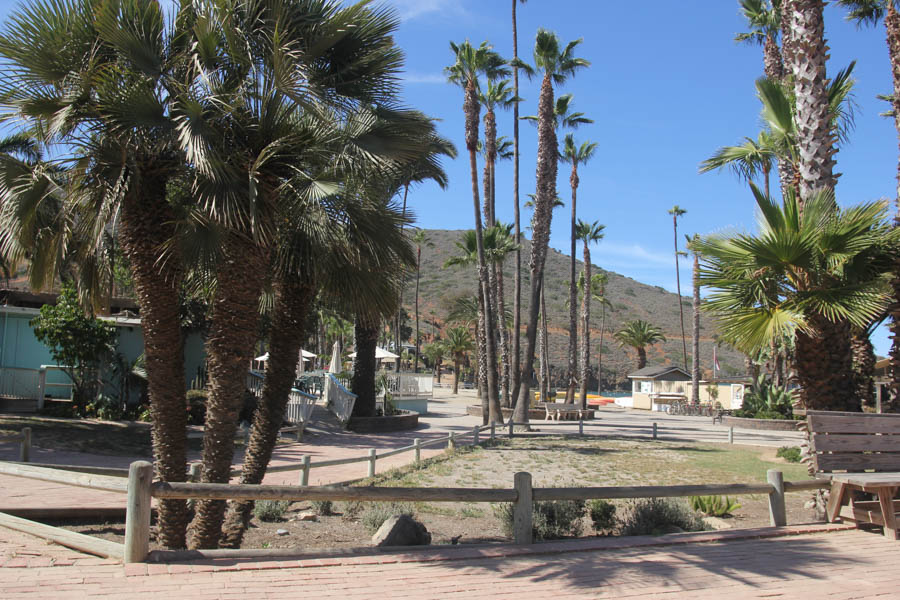 Rustic is an excellent word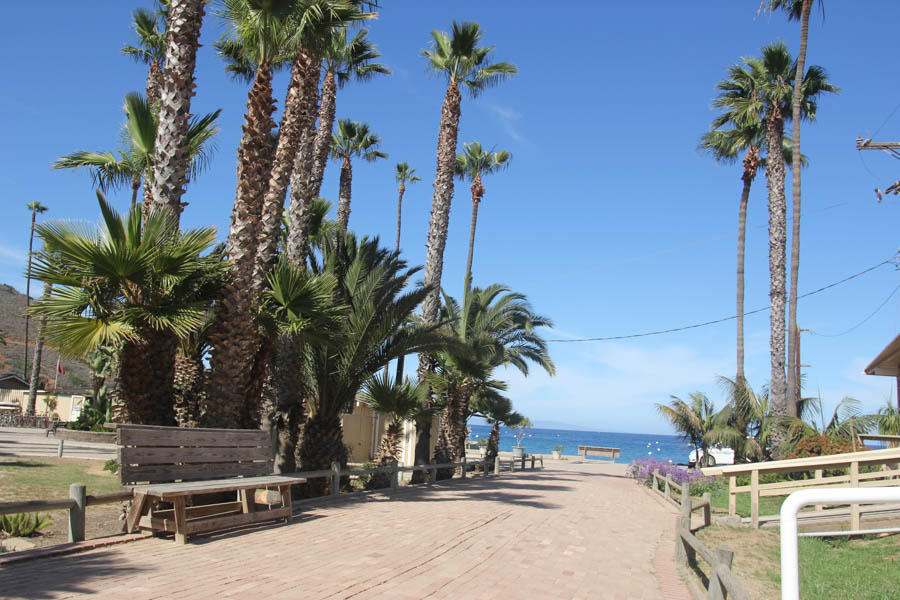 No one here today but when summer arrives.... Or the weekends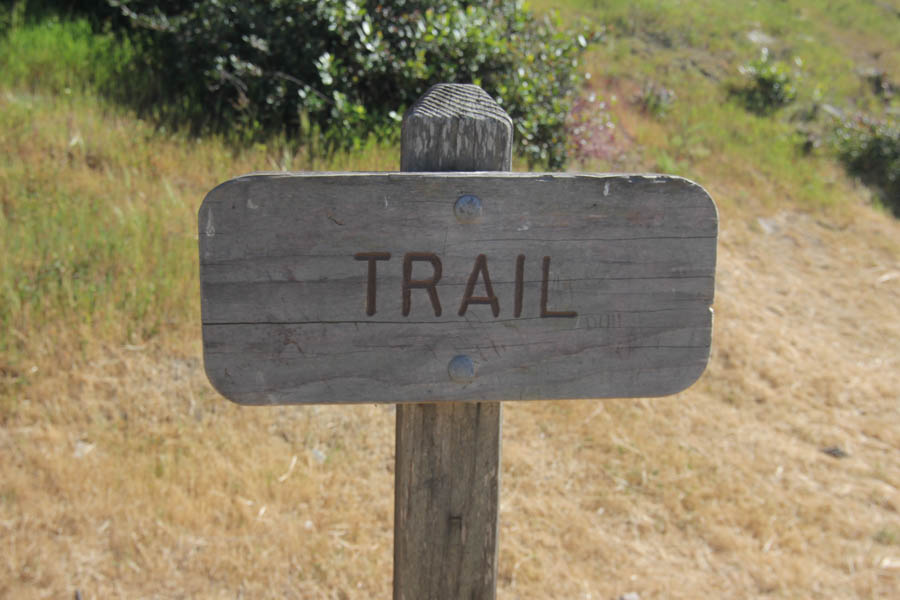 We followed it!