Pre-Dinner Activities (Code Word For Von's Run) ......
After checking in the first order of business is to fill up the frig with the necessities of life... For some it is wine... others diet coke or chocolate bon-bons. Von's is right around the corner from us.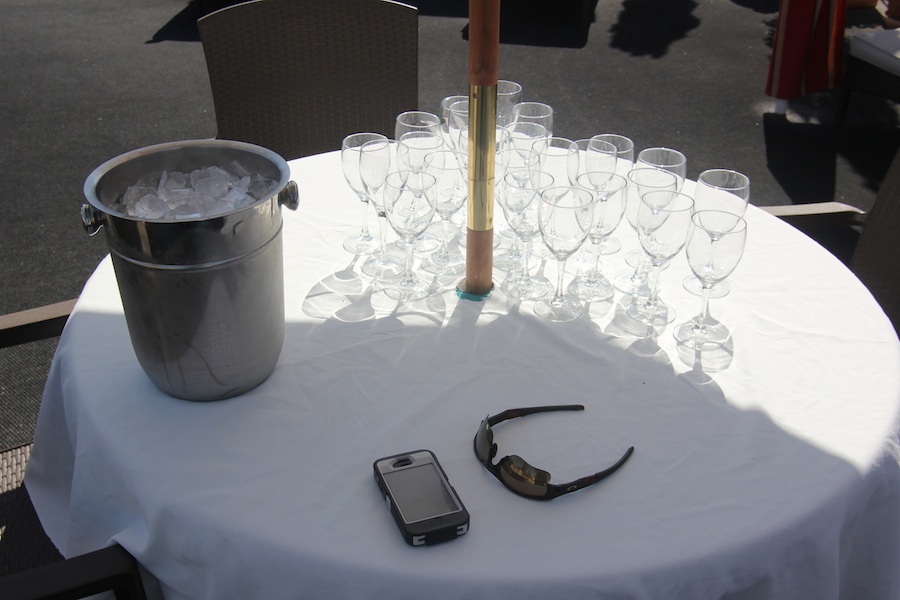 While the Von's Run is underway, Paul & Sue get the necessary equipment ready on the patio

The Villa Portofino Staff saves the day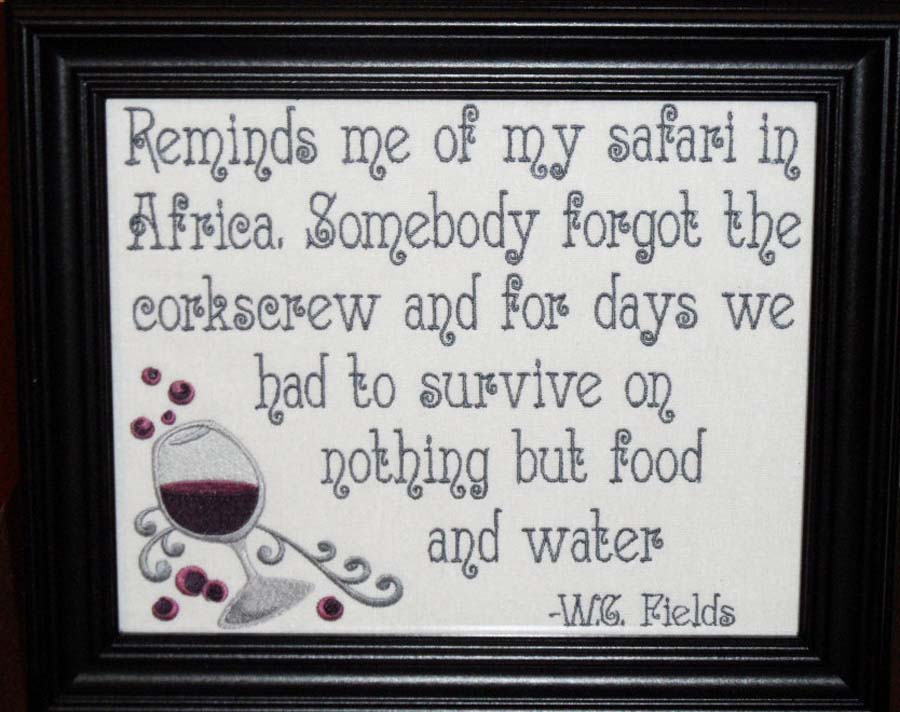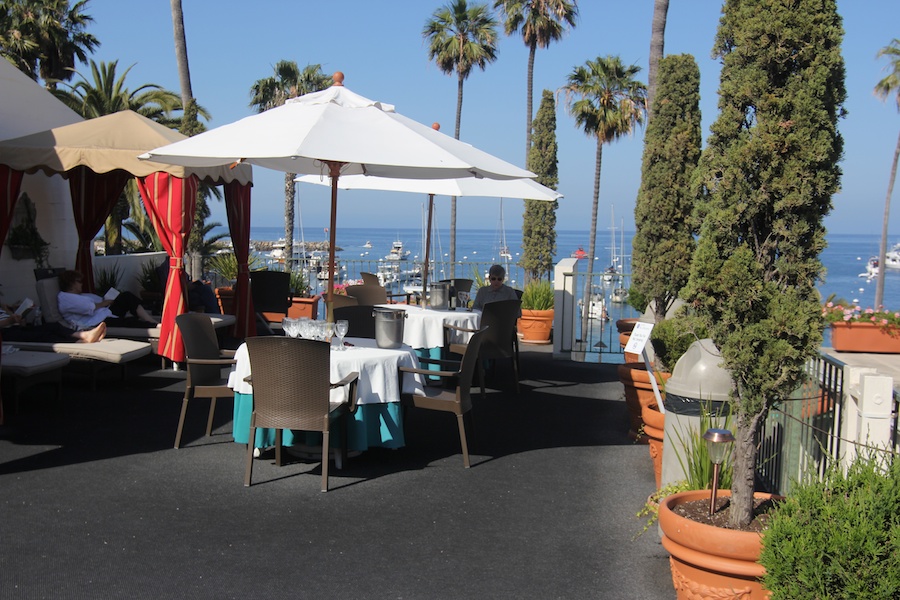 Awaiting the troops and their shopping results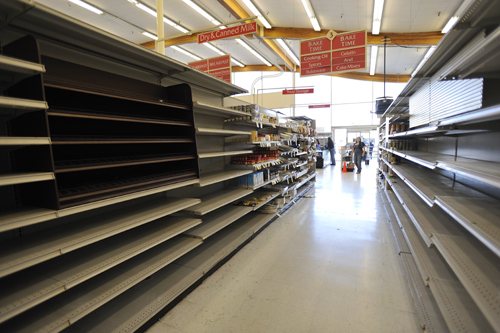 Von's after our visit

Marion saves the afternoon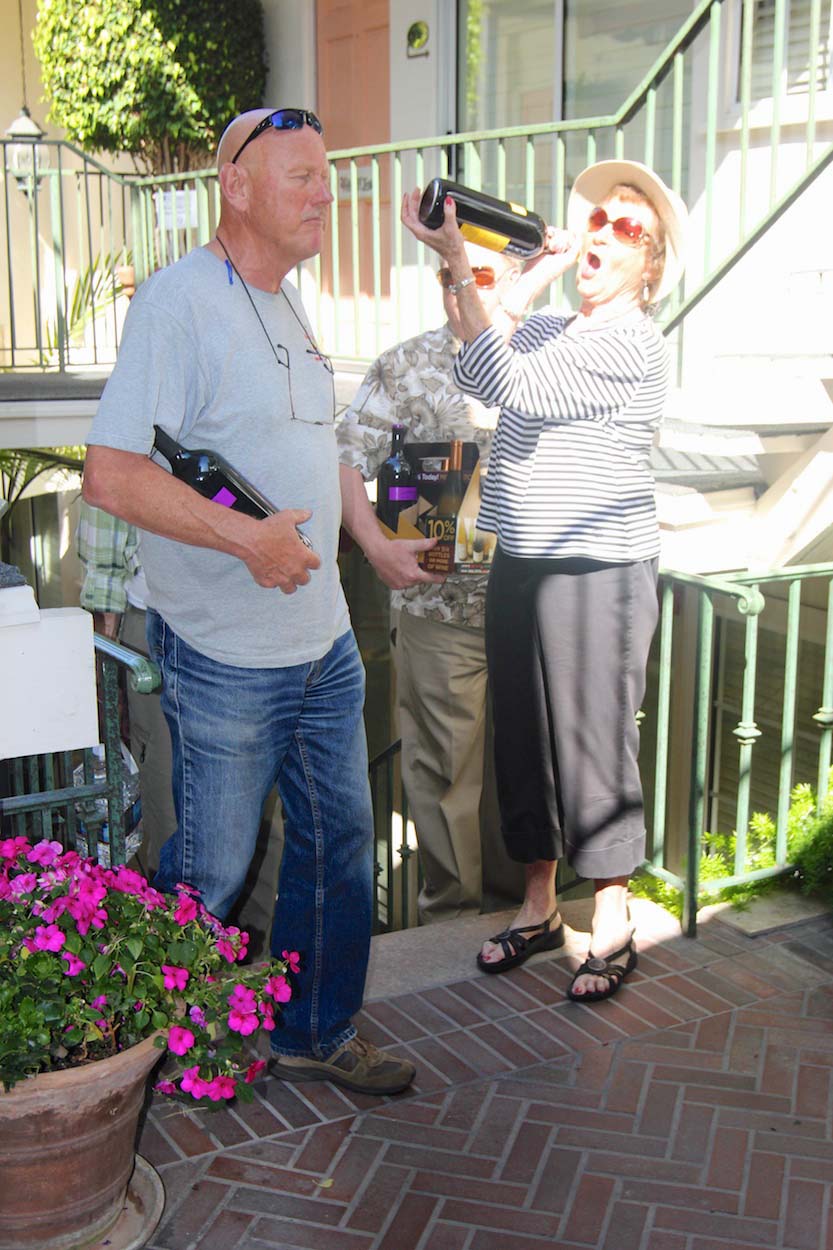 Hans suggested Marion drink some of the wine so it would be easier
to carry up the stairs to the patio - Great idea

Oops.... Maybe NOT such a great idea!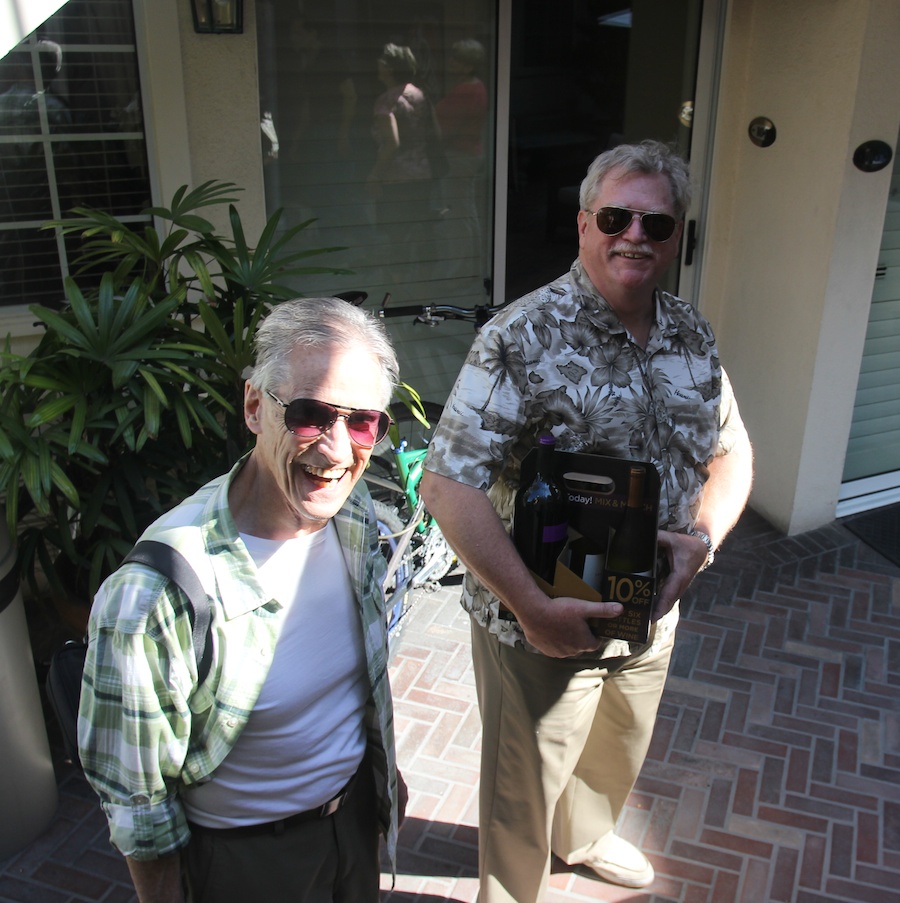 Lucky and Gary bring the remaining suppliers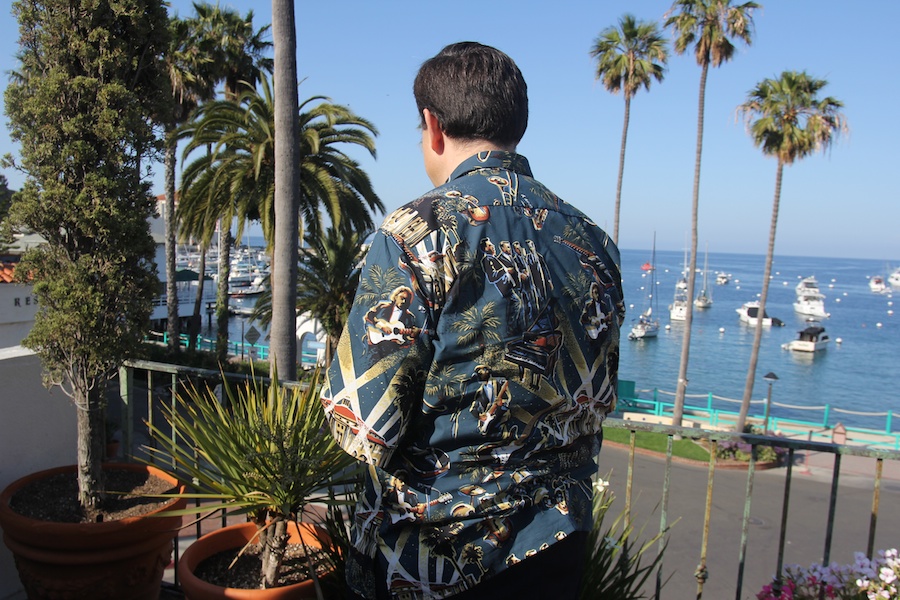 Sam strolls the runway with his fashion statement
Did You Know? - According to Honolulu Advertiser's advertisement of June 28, 1935, Aloha Shirt, was first sold at "Musashi-ya shoten" in Honolulu, was preceded as "Musashi-ya", established by Japanese immigrant Miyamoto Chōtarō(宮本長太郎) in 1904.
After Chōtarō's death, in 1915, the shop was revised as "Musashiya shoten"(Japanese title: 武蔵屋呉服店(Musashi-ya-gofukuten) by his son Miyamoto Kōichirō, who sewed Aloha shirt and sold it first.
The modern Aloha shirt was devised in the early 1930s by Chinese merchant Ellery Chun of King-Smith Clothiers and Dry Goods, a store in Waikiki. Chun began sewing brightly colored shirts for tourists out of old kimono fabrics he had leftover in stock.
The Honolulu Advertiser newspaper was quick to coin the term Aloha shirt to describe Chun's fashionable creation. Chun trademarked the name. The first advertisement in the Honolulu Advertiser for Chun's Aloha shirt was published on June 28, 1935.

Sam promised not to give up his day job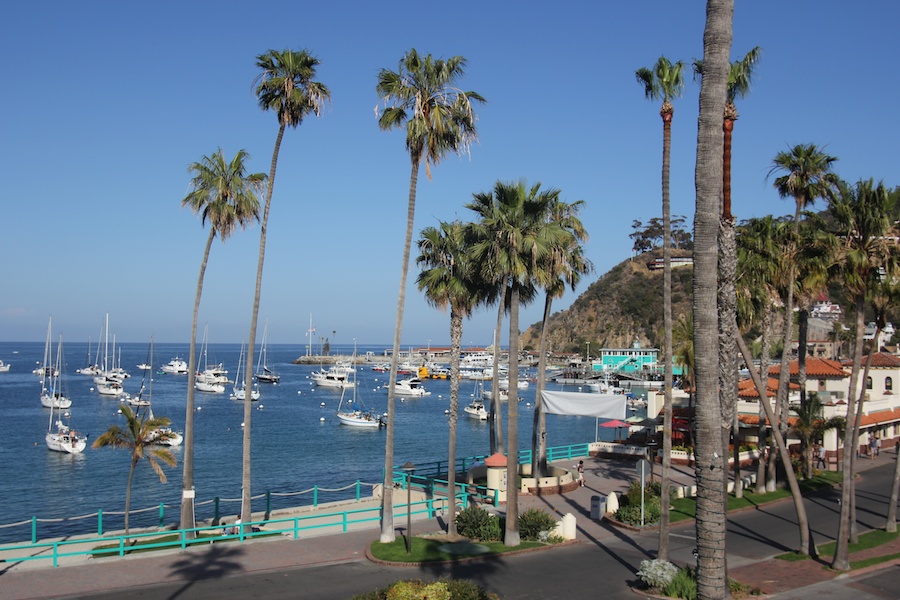 The weather was perfect!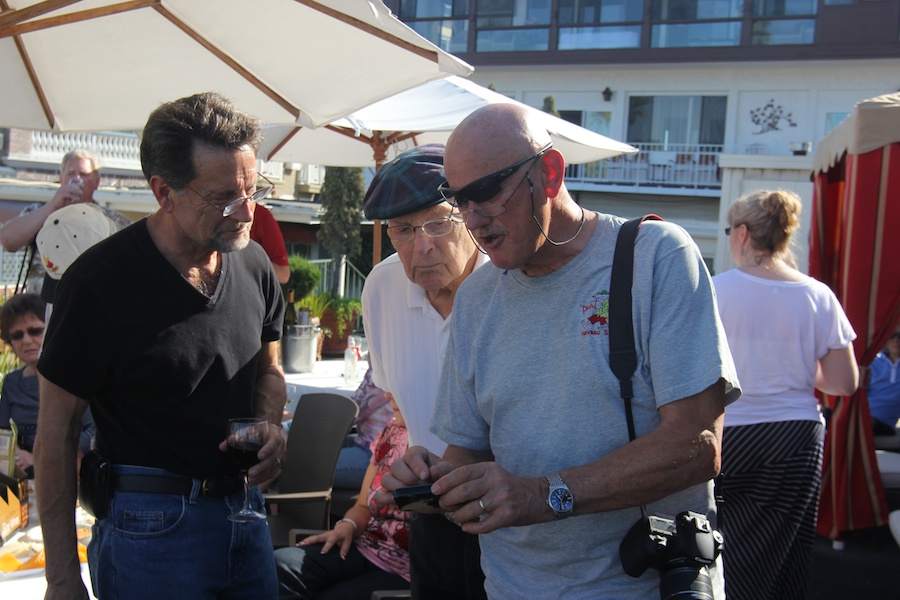 Hans has a new toy.... A golf ball locator... Works great at Roger Dunn's
Did You Know? - Golf (guys only, ladies forbidden) is a form of medieval satanic torture. It also gives you burns on your face when you take over half an hour trying to get a ball inside a hole. It involves a thin iron club and small puckered balls.
The hidden message can be found in the name of the 'sport' itself. Typical backwards satanic writing reveals the name to be FLOG ... speaking volumes.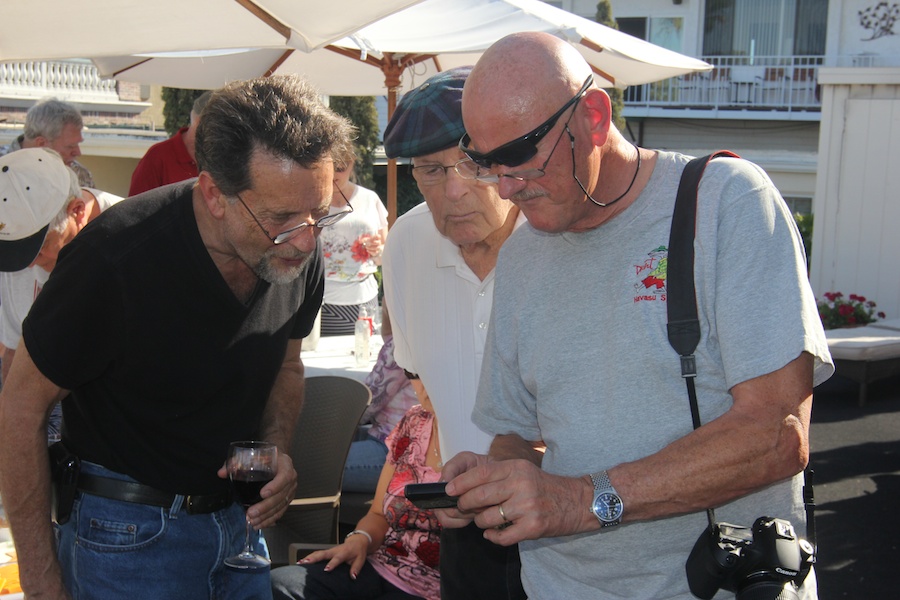 The "teasing lamp" is lit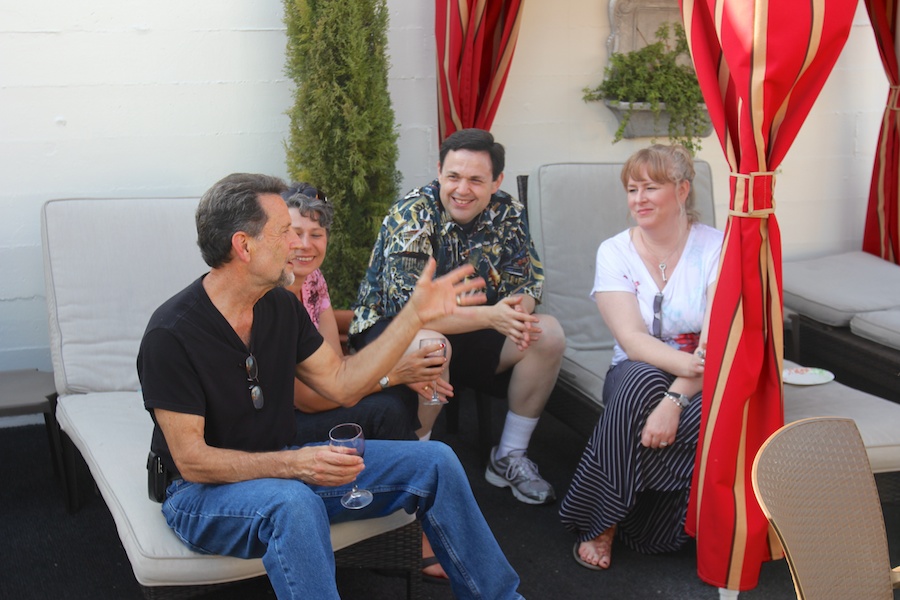 The wine is beginning to work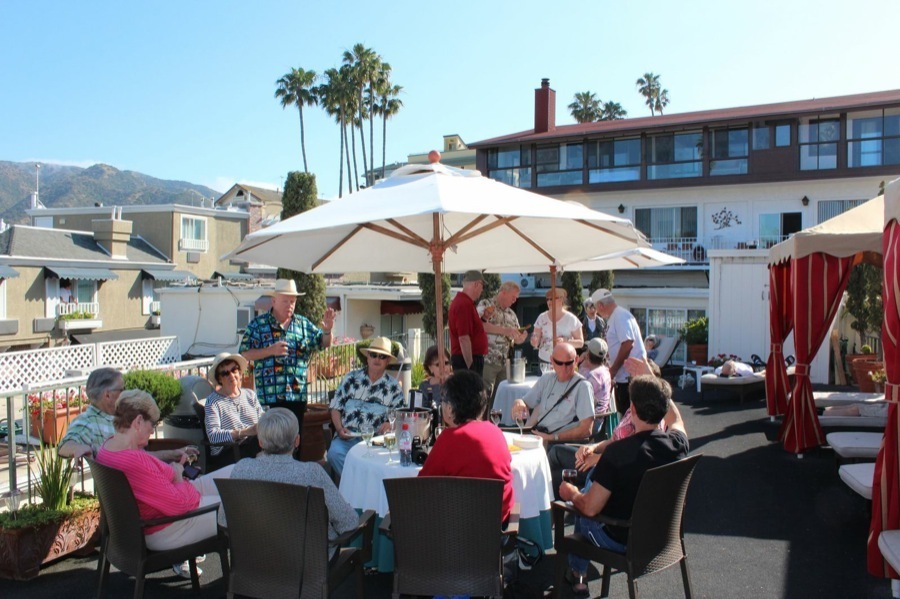 On the roof (Courtesy of San Deiner)

We will be going through the golden arches tomorrow evening - No, NOT McDonald's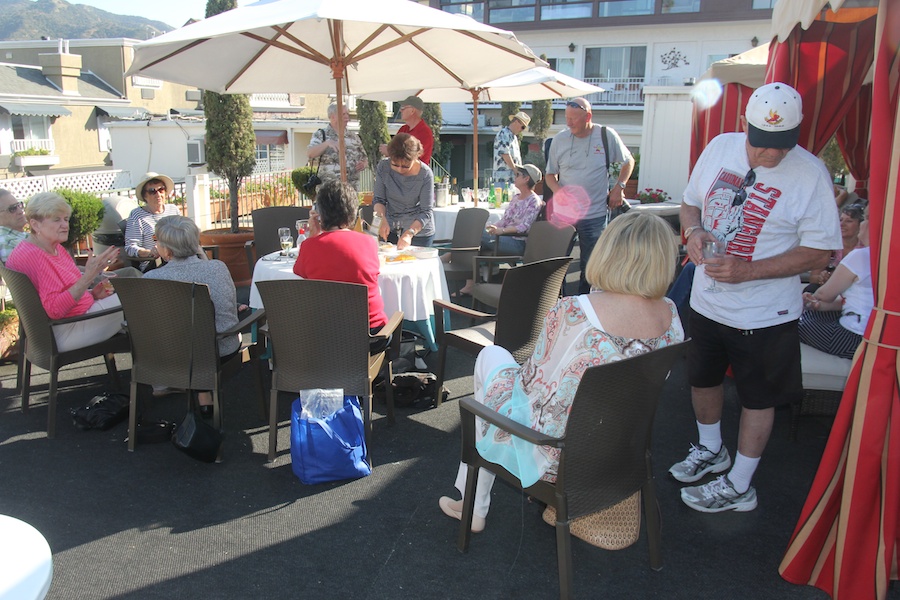 The party is really getting underway

The hotel was so very nice providing our chairs with seat belts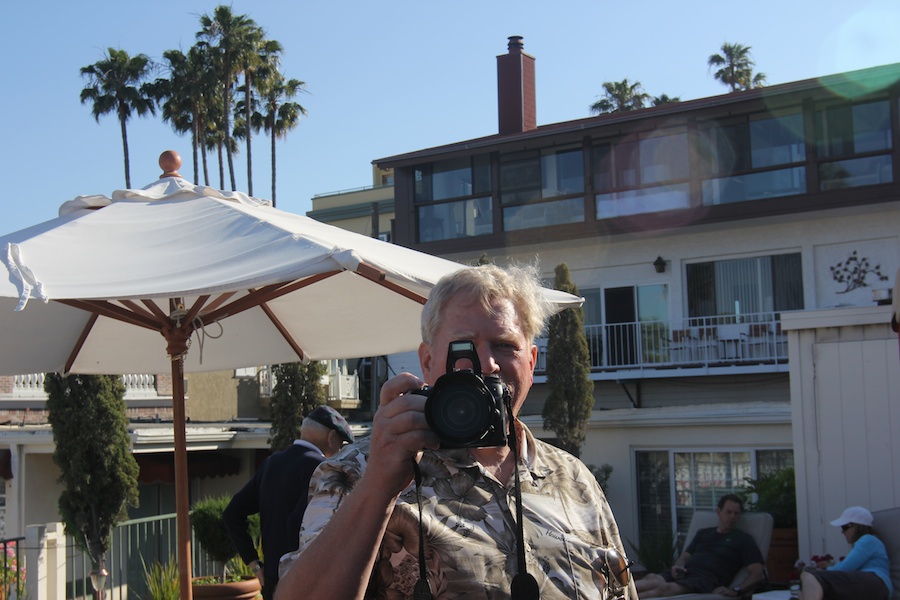 Gary has the camera going!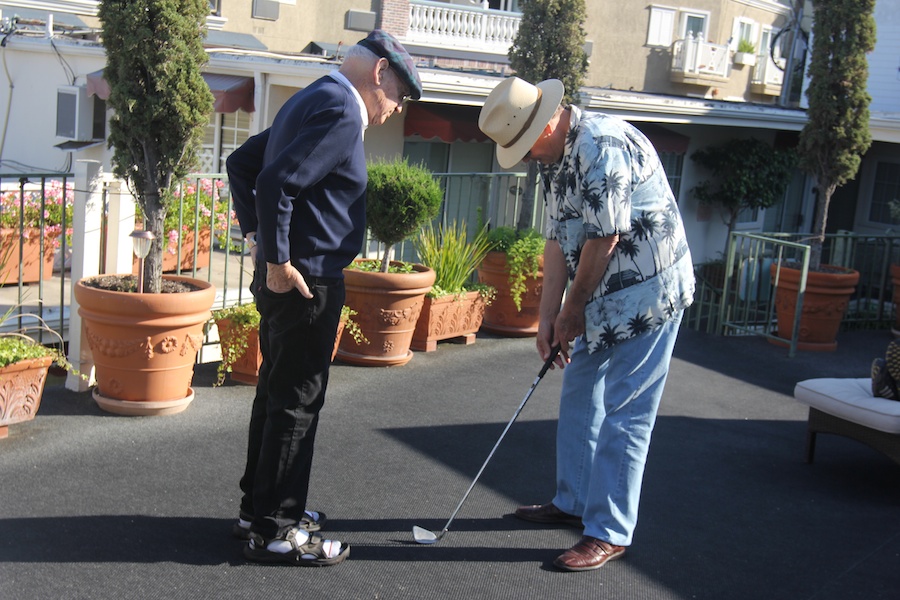 Another golf lesson... Chipping golf balls onto the main street seems like a bad idea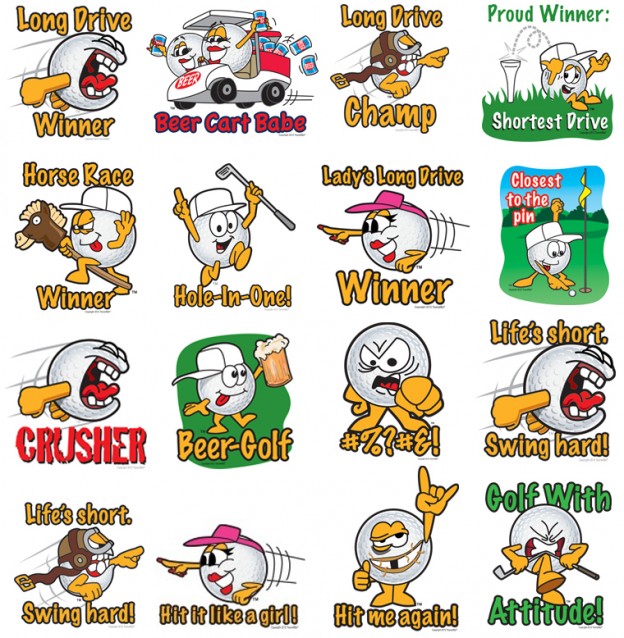 Herb is wearing his new golf shoes....

On the roof (Courtesy of Hans)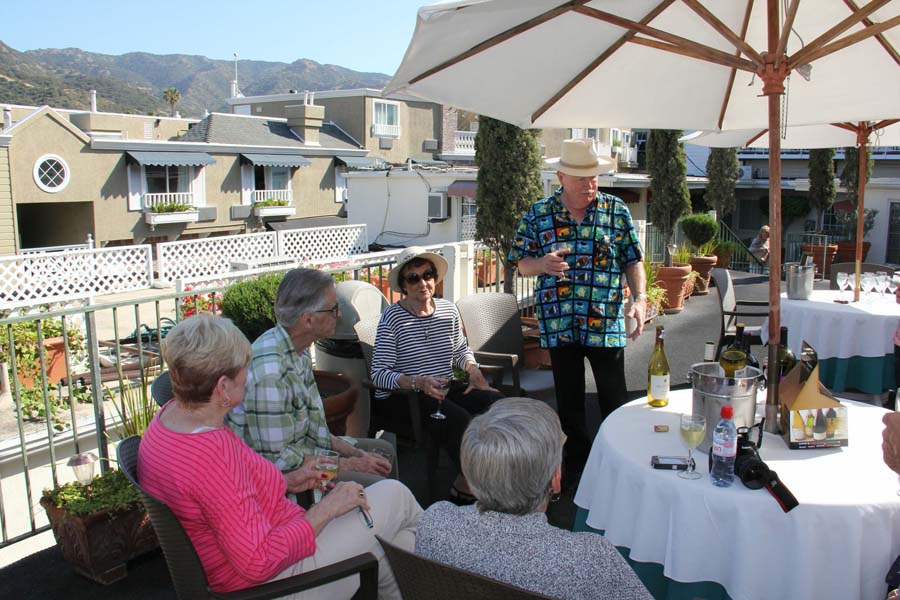 Visiting (Courtesy of Hans)

"You guys ever see one of these??" (Courtesy of Hans)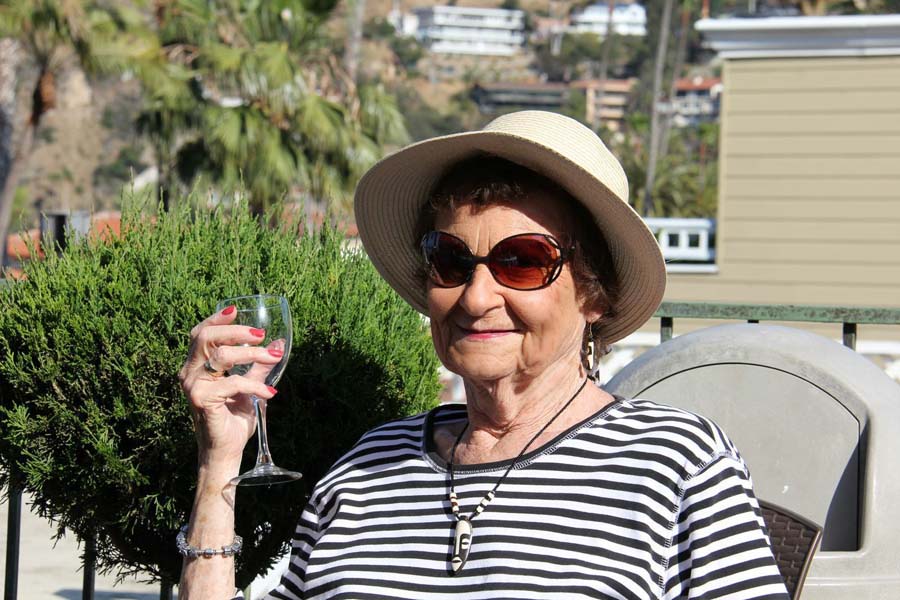 "My glass has developed a serious leak!" (Courtesy of Hans)

"What's wrong with my hat? It's air conditioned (Courtesy of Hans)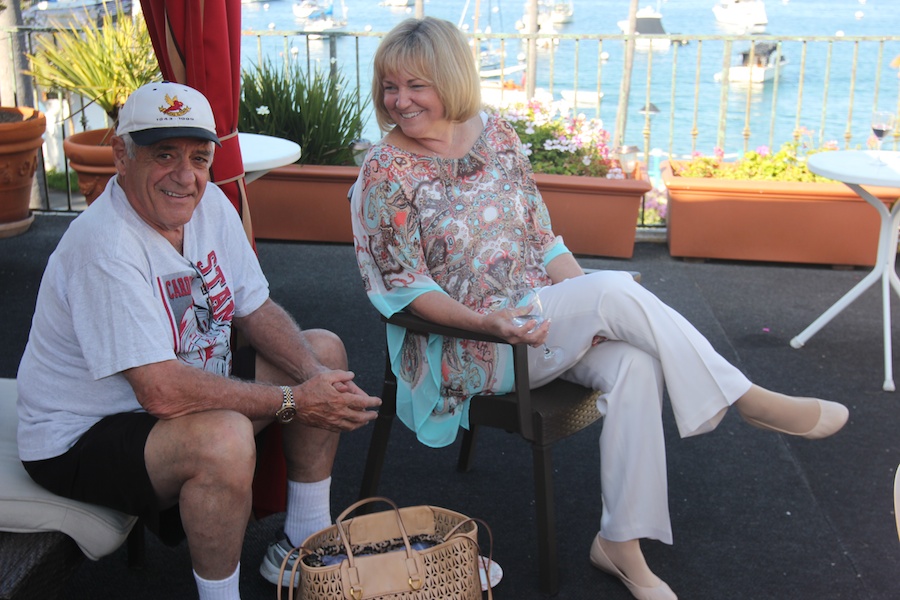 Ron and Kristin adjusting to the altitude of the patio

Hours of chitting and chatting (Courtesy of Hans)

All smiles (Courtesy of Hans)

A delightful afternoon with delightful folks (Courtesy of Hans)

The flowers were beautiful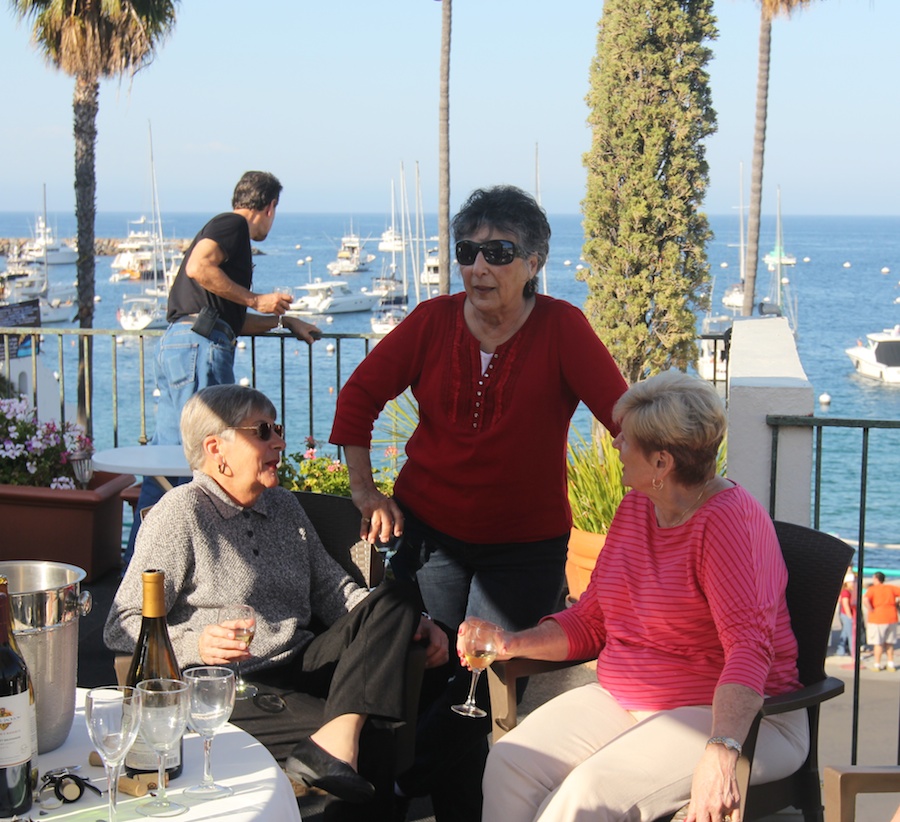 Wine is flowing... Life is good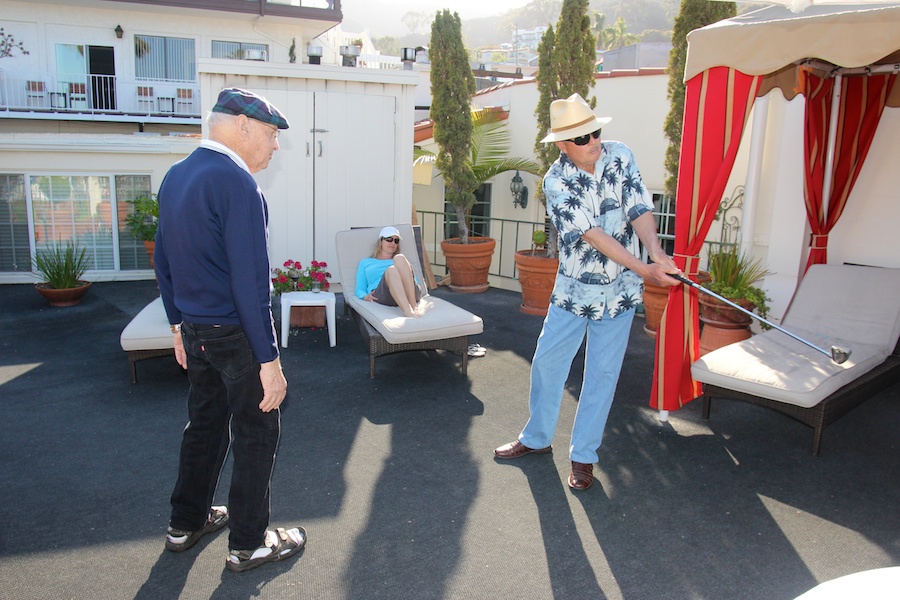 ... the leaves the patio on its way to the sea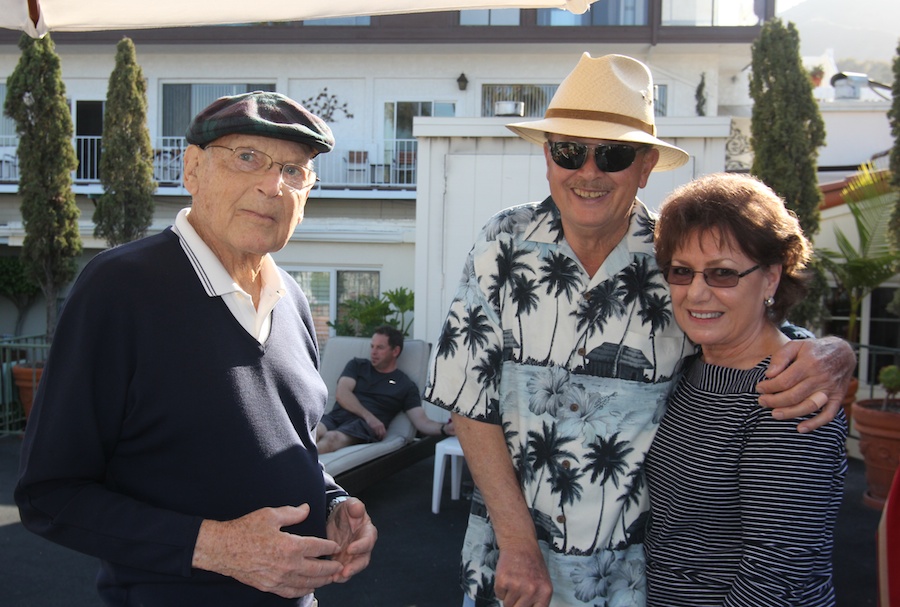 Dori says "Lesson complete!"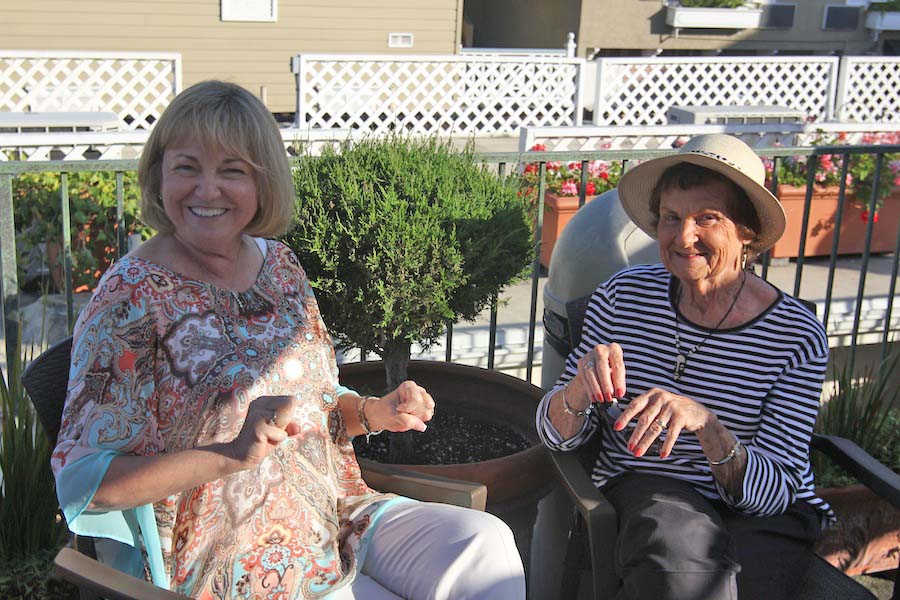 Starlighter (Kris) and Nightlighter (Marion) do some serious mingling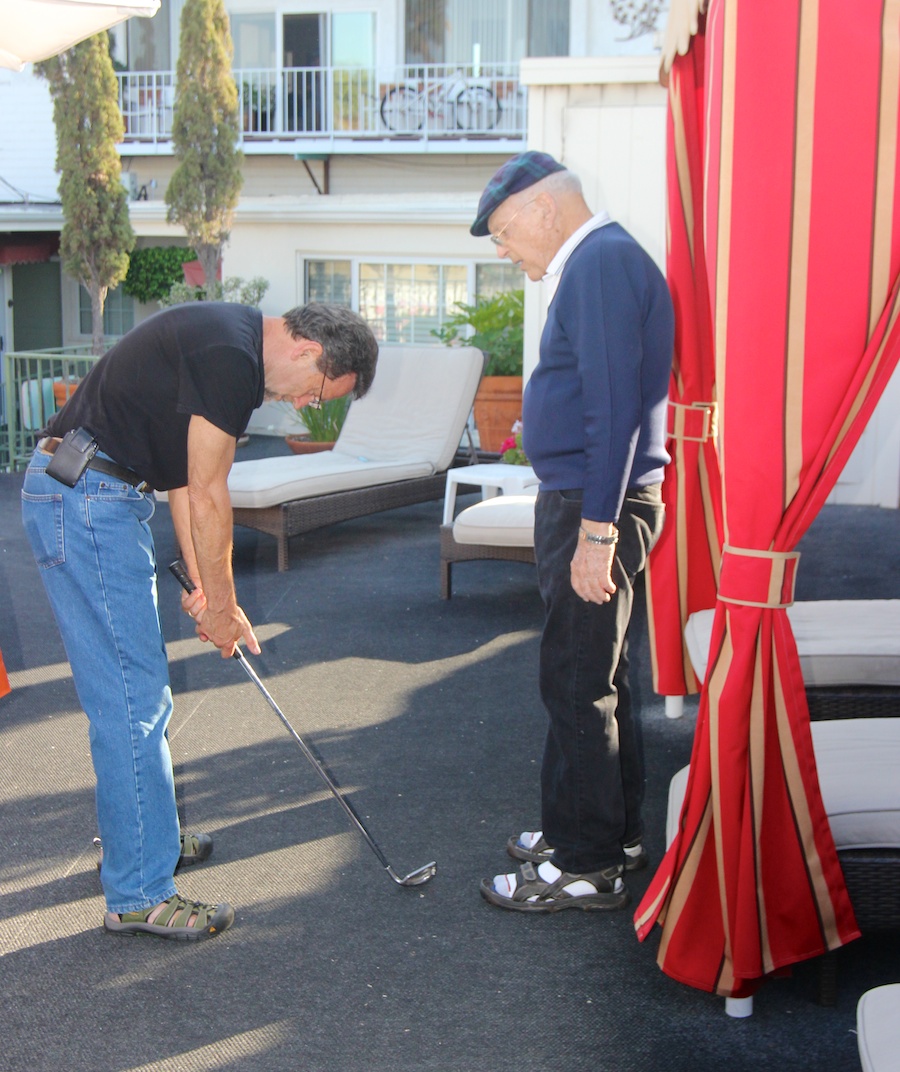 Oh oh.... Bob takes a lesson - Don't hit his foot!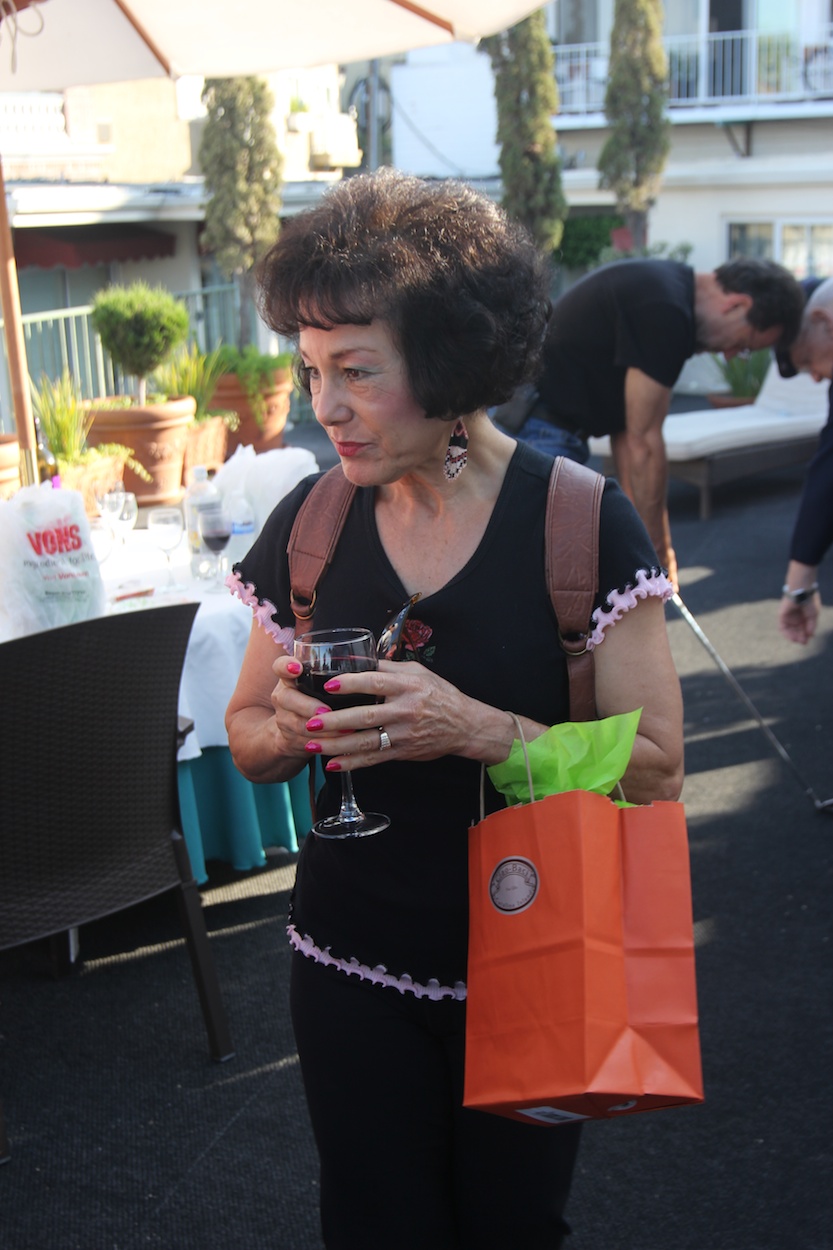 Where was Donna.... Shopping, Duh!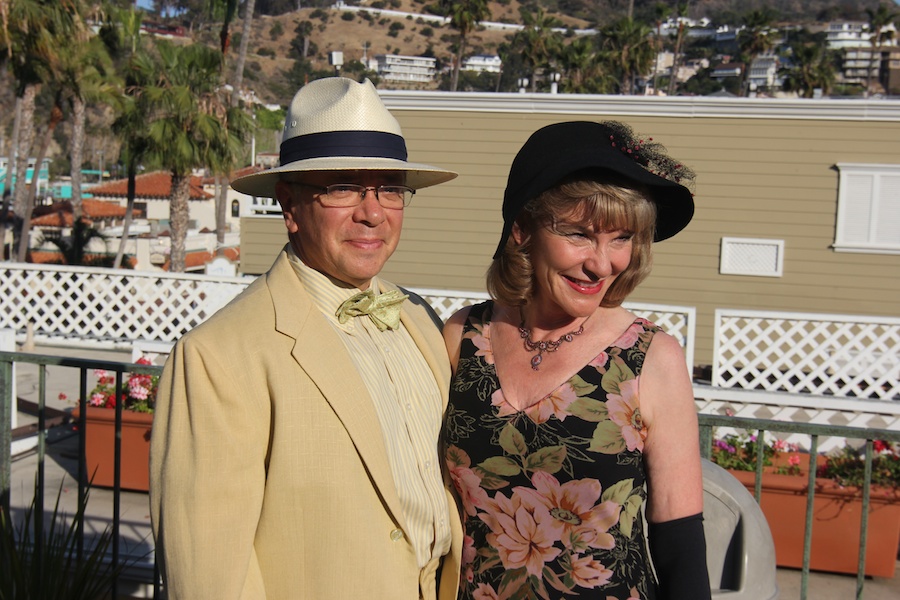 Outfit number 2... Dressed to kill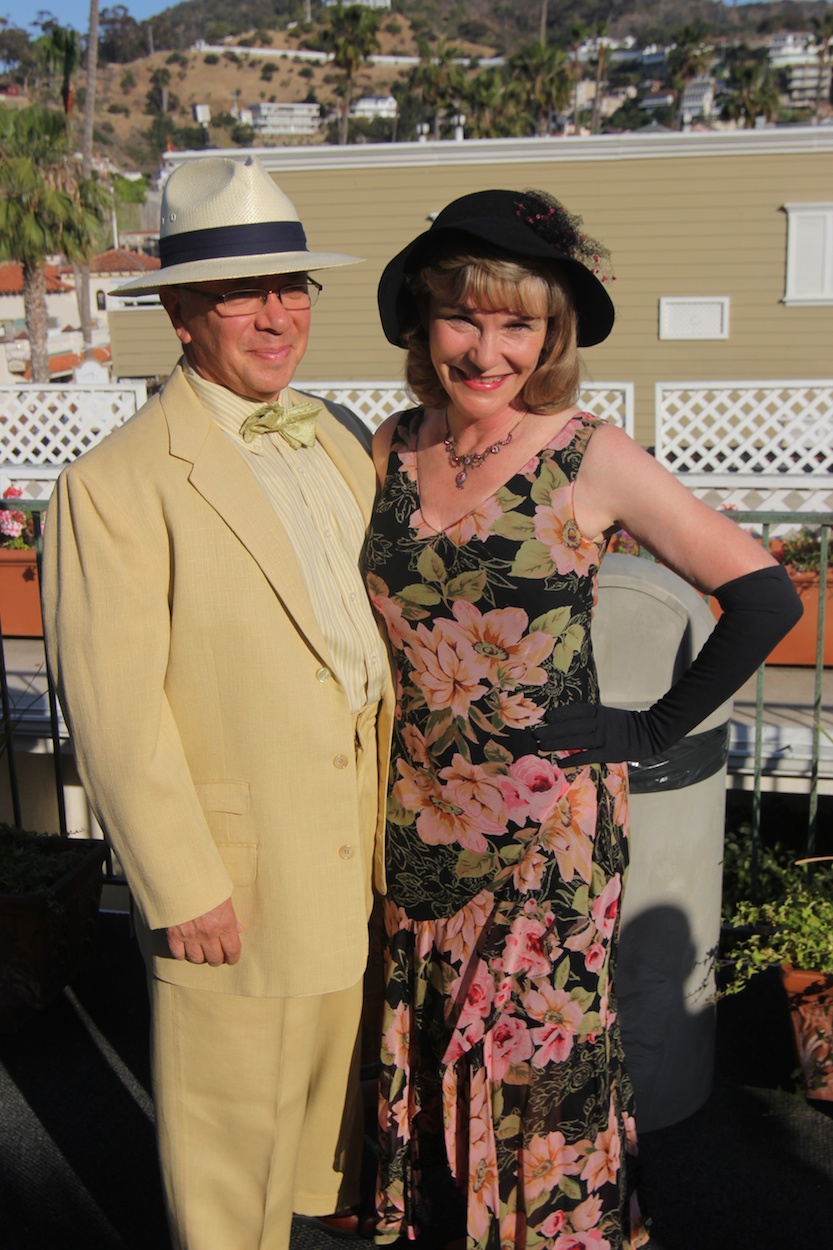 Ready to go out on the town