Ta Dah!!!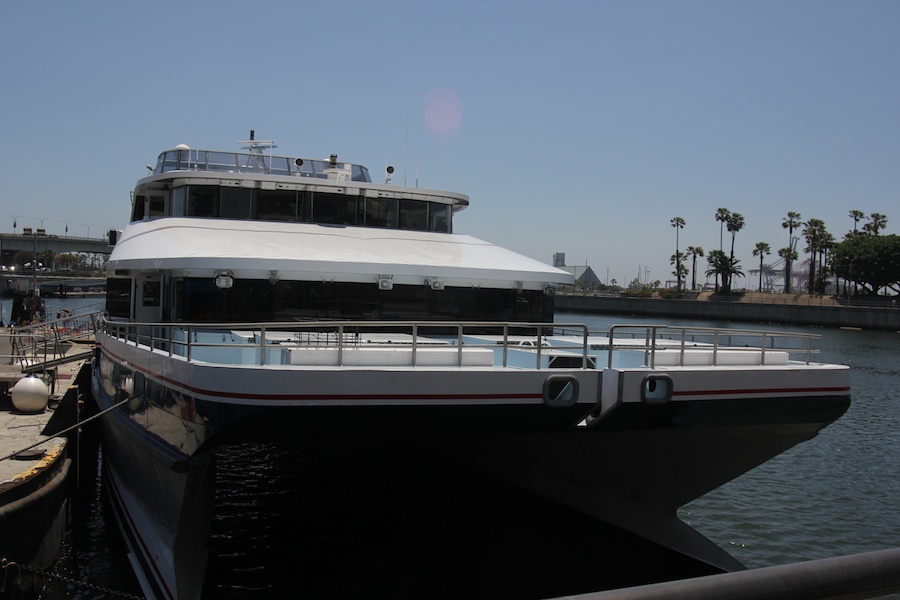 Our ship has arrived.... Is was a Cat-A-Mar-Ran
Did You Know? - A catamaran is a geometry-stabilized boat or ship. It is usually multihulled, consisting of two hulls, or vakas, joined by some structure, the most basic being a frame, formed of akas. Catamarans can be sail- or engine-powered.
The word catamaran is derived from the Tamil word kattumaram, literally "tied wood".
Kattumaram refers to a geometrically-stabilized rowboat design popular among the Dravidian people. Its parts are usually referred to by the corresponding part-names of the Proa, a geometrically-stabilized sailboat design popular among the Oceanic people.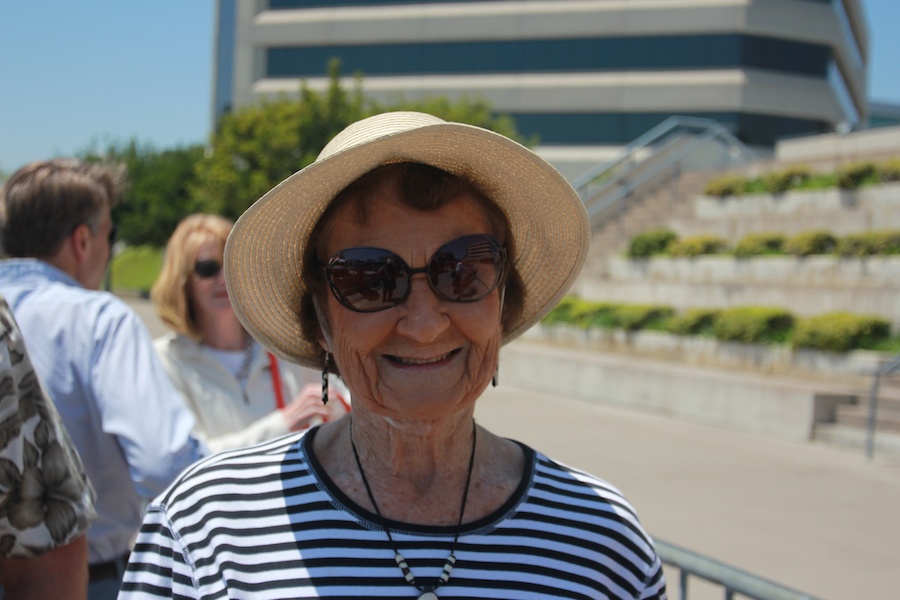 Marion got into line early to assist in saving the tables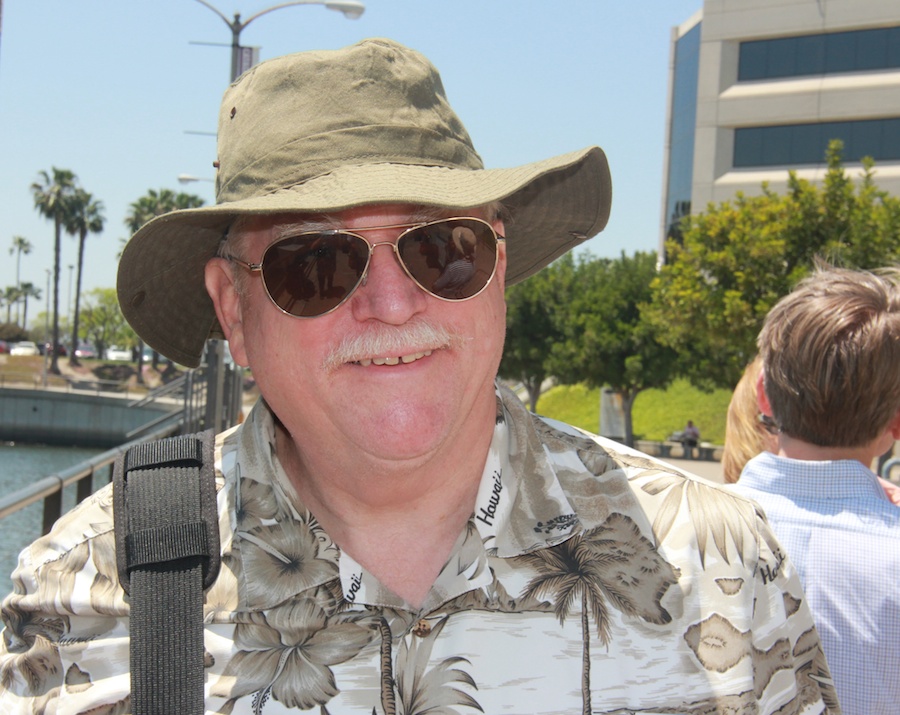 Hollywood Gary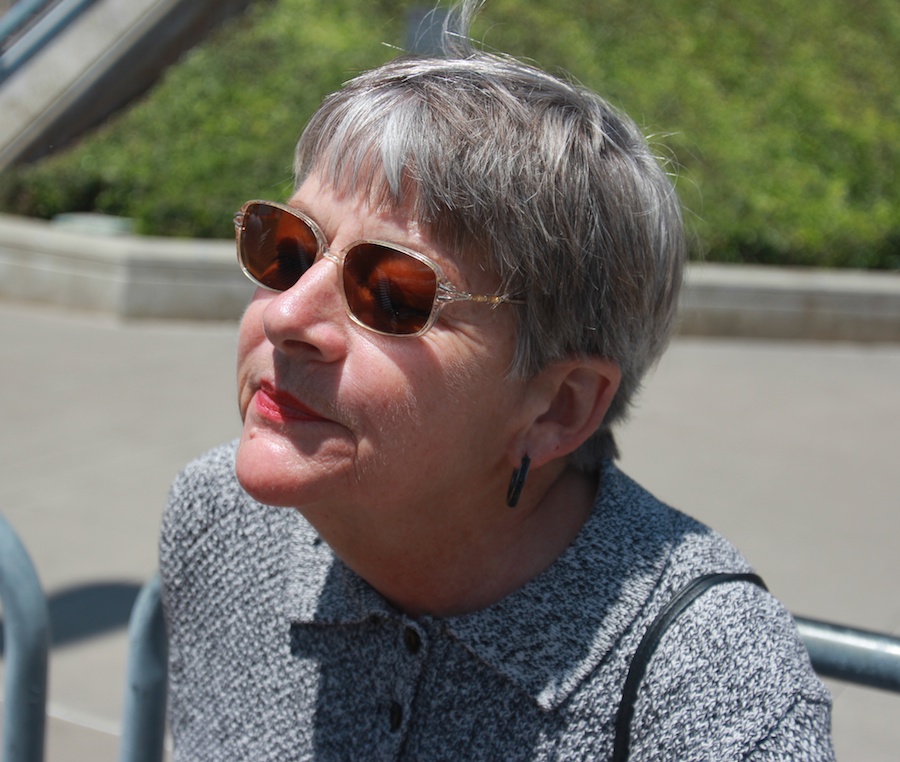 Sue does a people count once more.... We are all here
We Made It Inside... The Party Can Now Begin In Earnest

"Hold it... Where is Donna??"

"Yo! Where is the sink?? I heard it works great on this ship!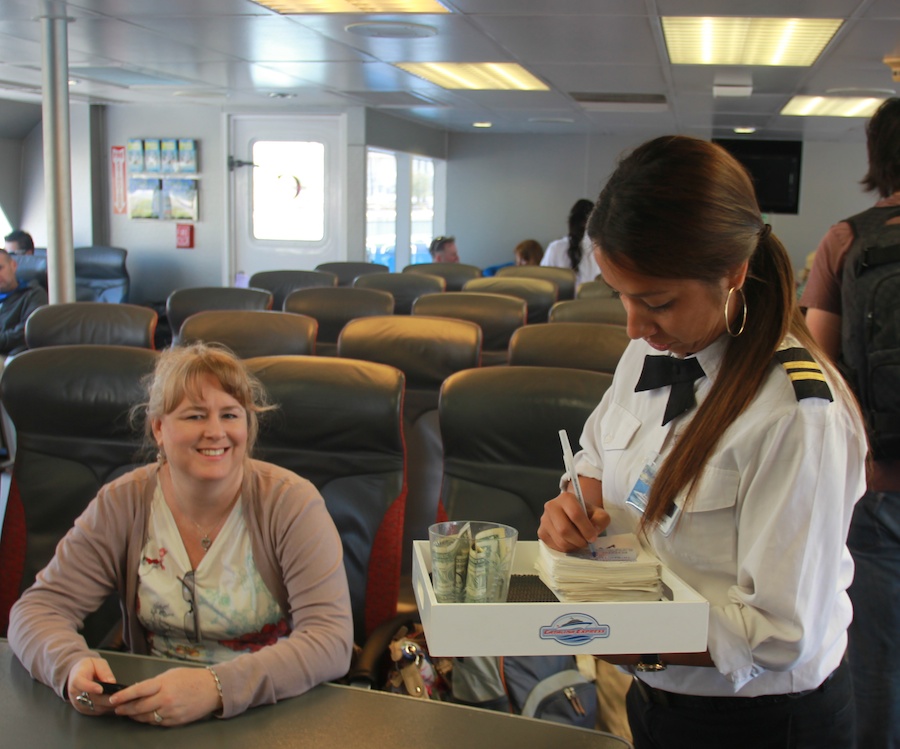 Brenda places an order....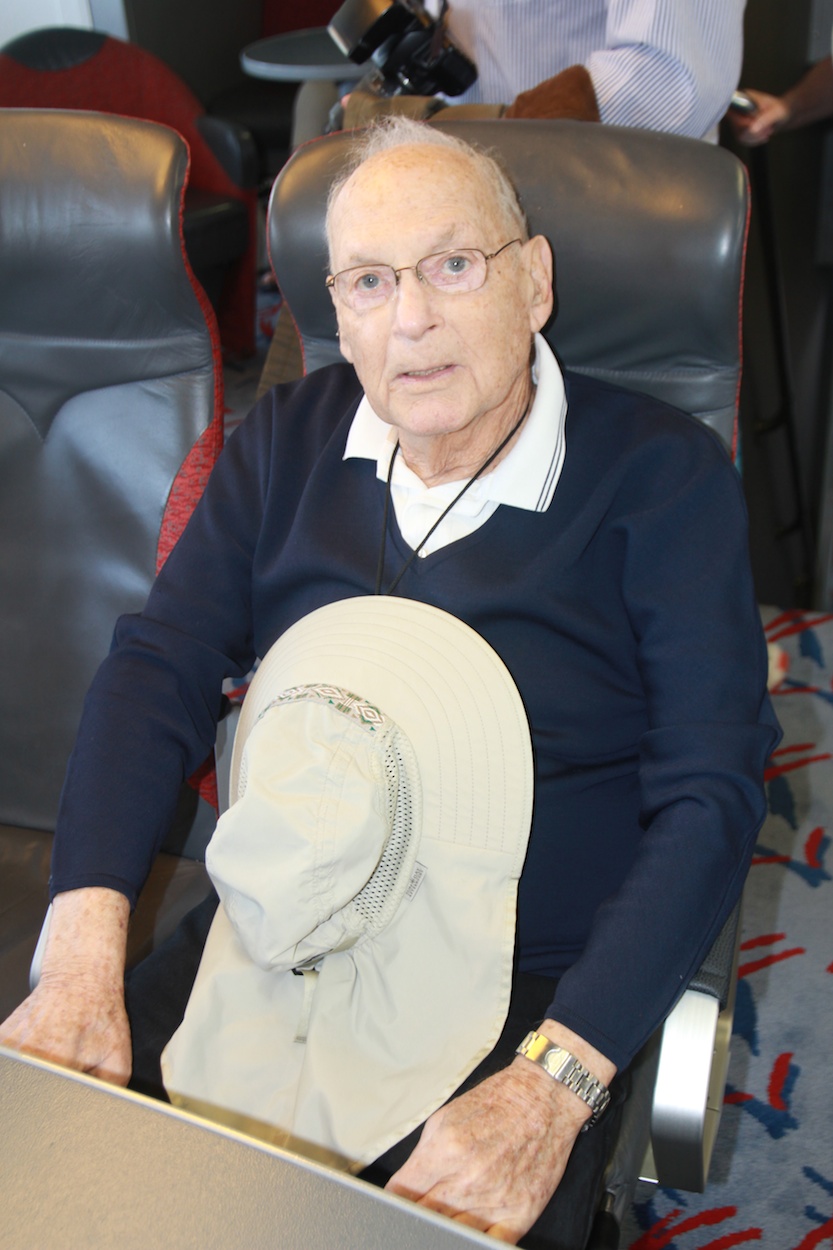 "What will you bid for my hat???"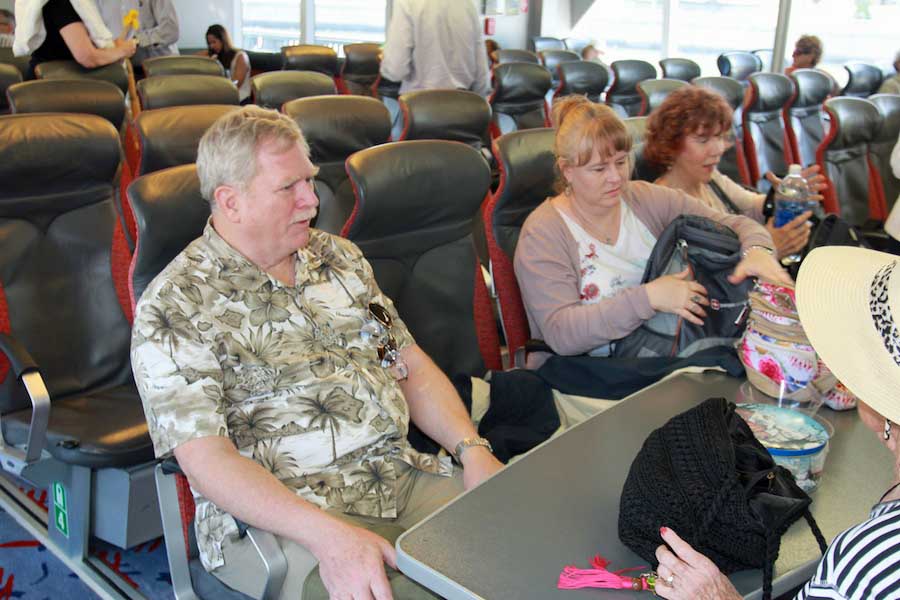 Ready for blast-off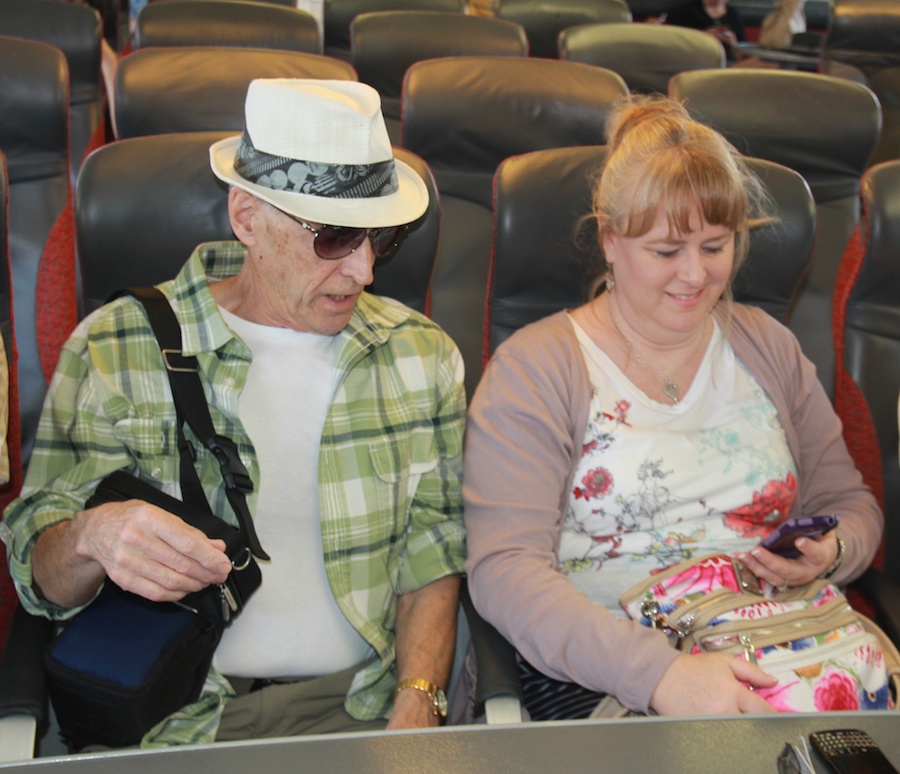 Lucky and Brenda doing a cell phone lesson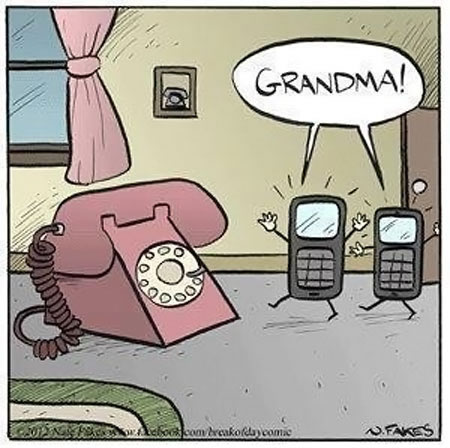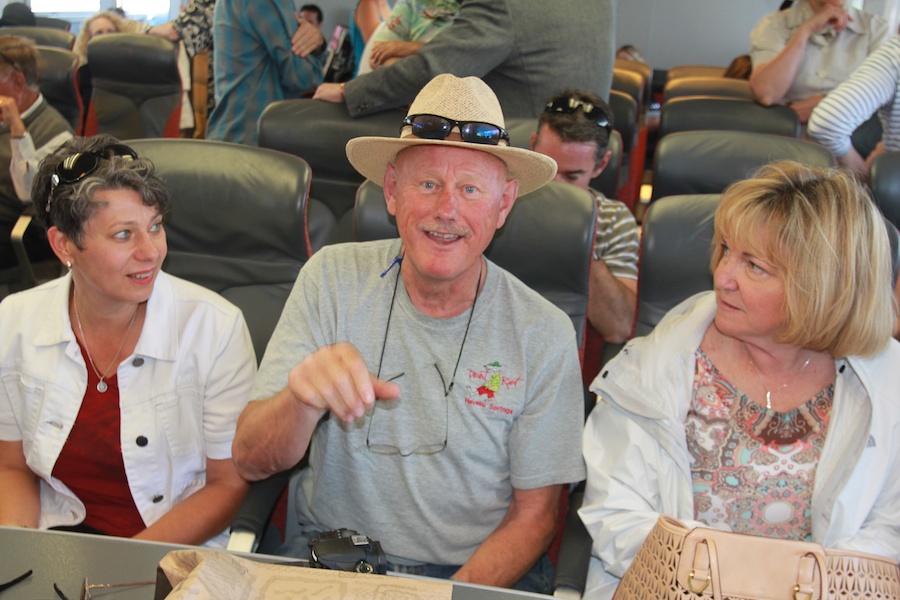 Kerstin, Hans, and Kristin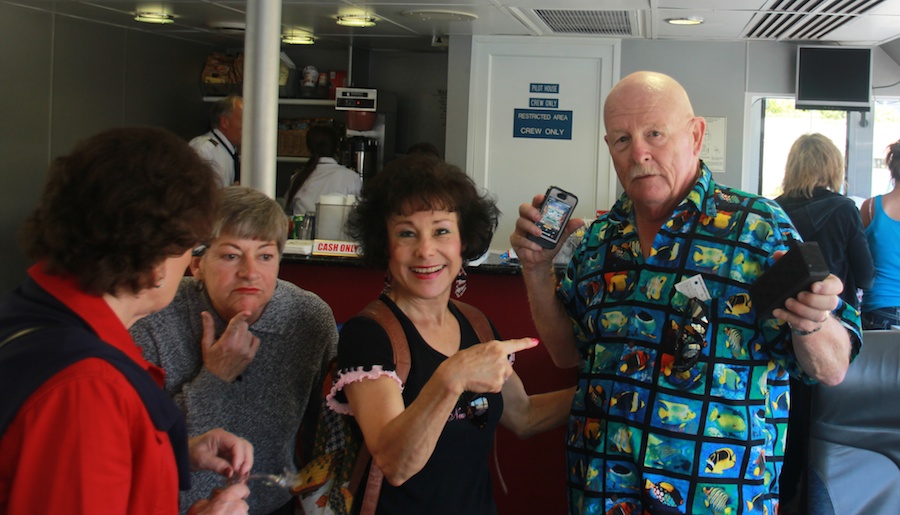 Paul drags out the "Boom Box"
Did You Know? - The first Boombox was developed by the inventor of the C-Cassette, Philips of the Netherlands. Their first 'Radiorecorder' was released in 1969. The Philips innovation was the first time that radio broadcasts could be recorded onto C-Cassette tapes without cables or microphones that previous stand-alone cassette tape recorders needed.
Early sound quality of tape recordings was poor but as the C-Cassette technology evolved, with stereo recording, Chromium tapes and noise reduction, soon HiFi quality devices become possible. Several European electronics brands such as Grundig also introduced similar devices.
Boomboxes were soon also developed in Japan in the early 1970s and became popular there due to their relatively compact size matched with impressive sound quality.
The Japanese brands soon took over major parts of the European Boombox market and were often the first Japanese consumer electronics brand that a European household might purchase. The Japanese innovated with sizes, form factors and technology, introducing such advances as stereo Boomboxes, removable speakers, in-built TV receivers and later inbuilt CD players.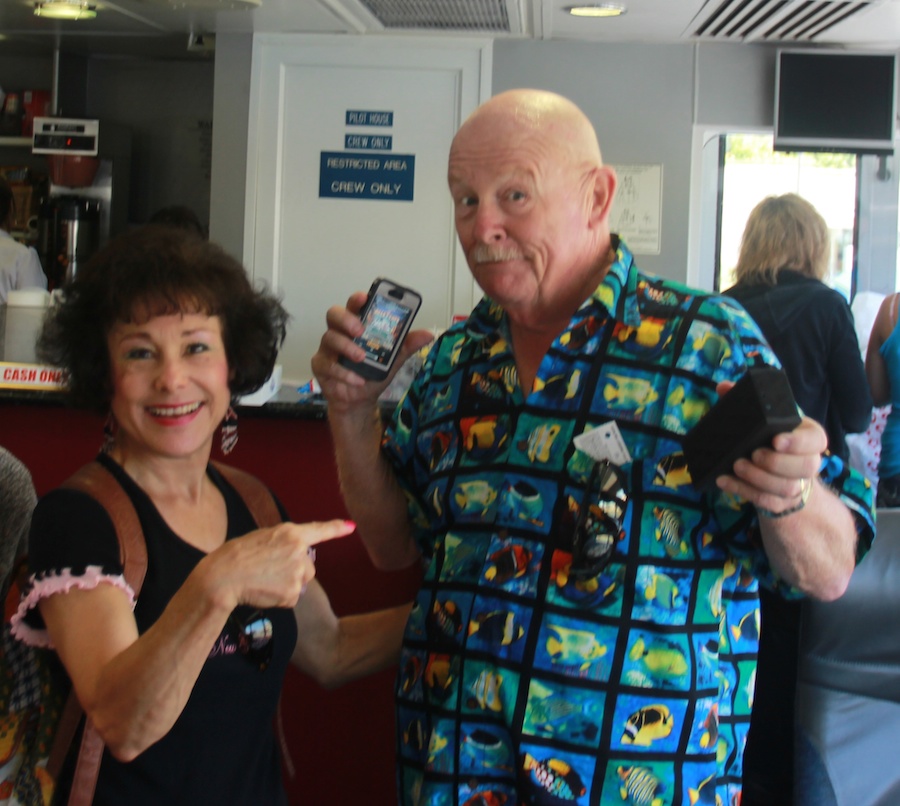 We can dance anywhere now

Ahhhhhhh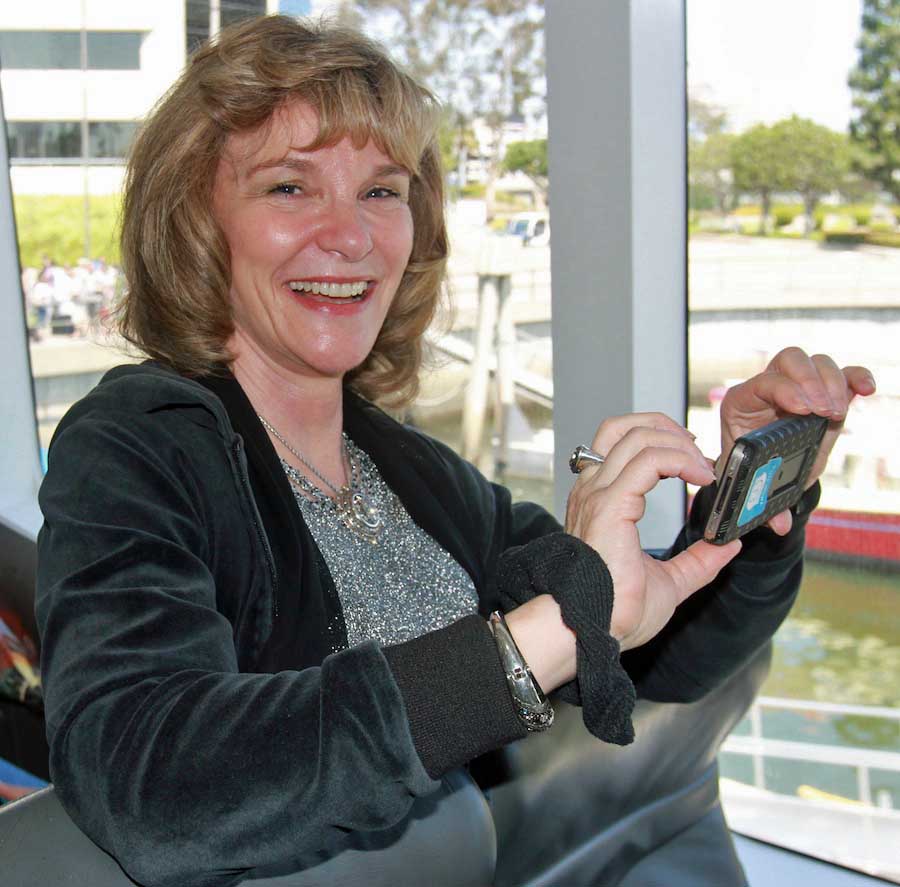 Capture that image

Irene breaks out the bottomless snack supply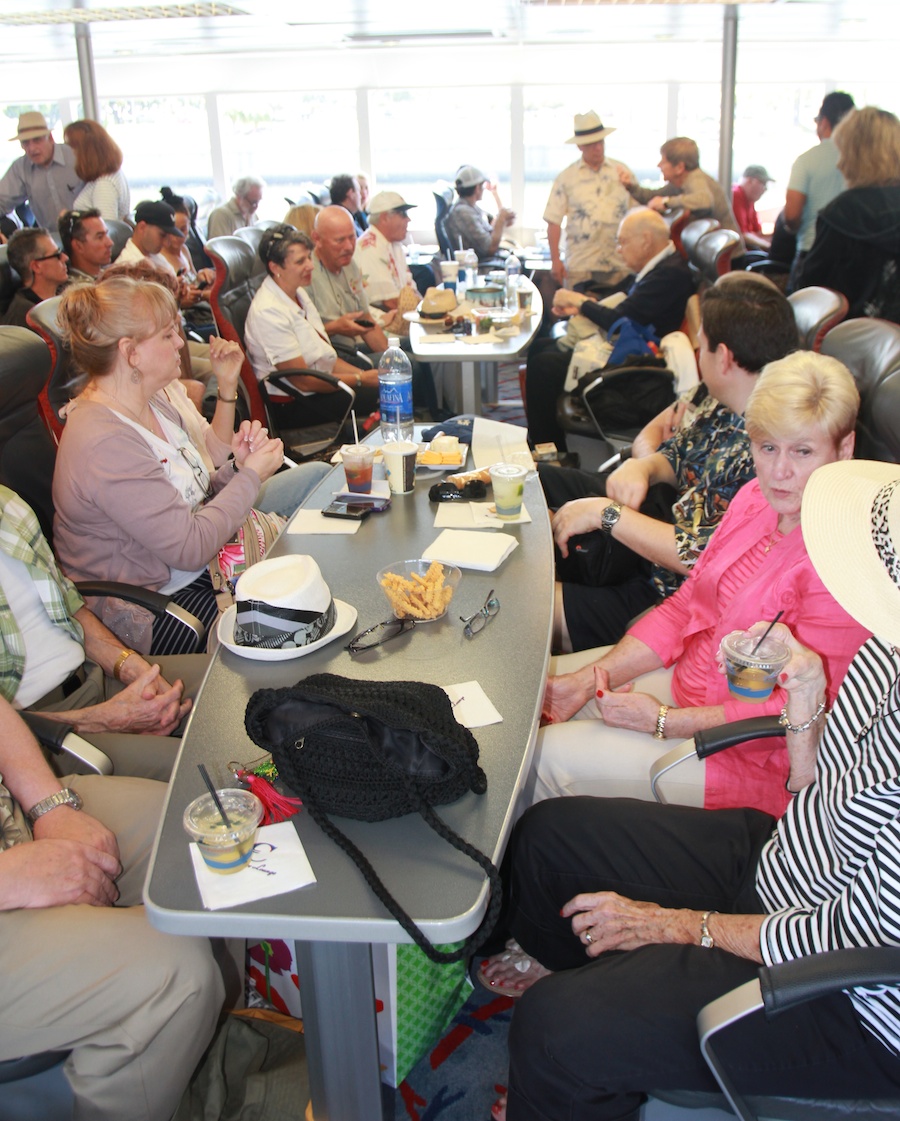 We spanned the entire ship
Irene had the bottomless food container in action

Sue does some last minute coordination
Marion brought Cheese Straws which were enjoyed by all! They kind of disappeared instantly.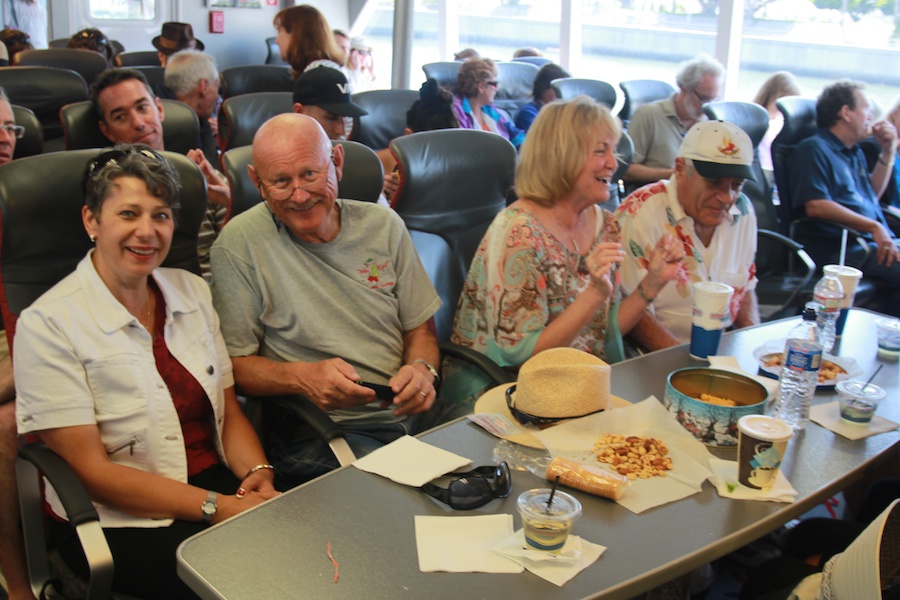 Laughing and giggling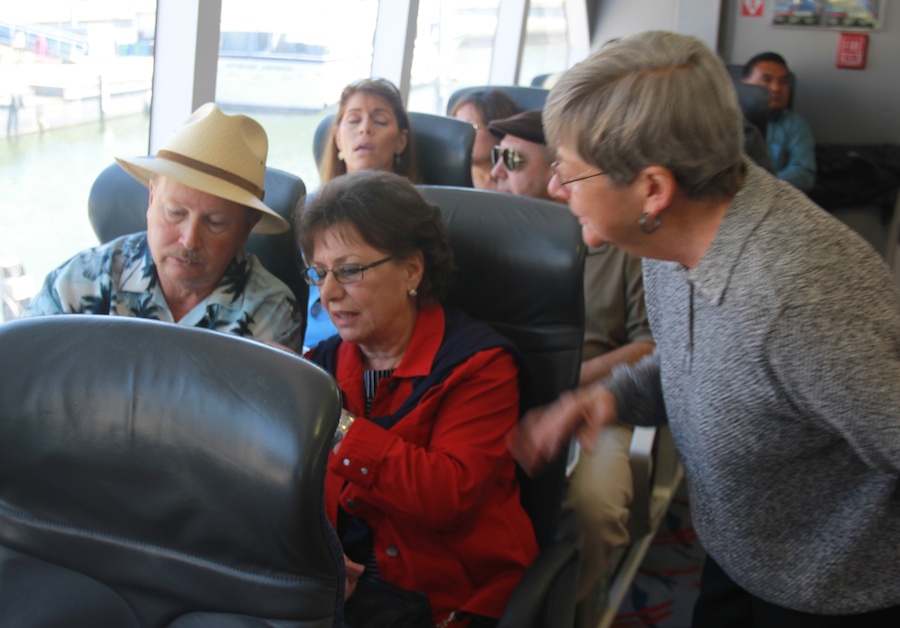 Roy and Dori show Sue a picture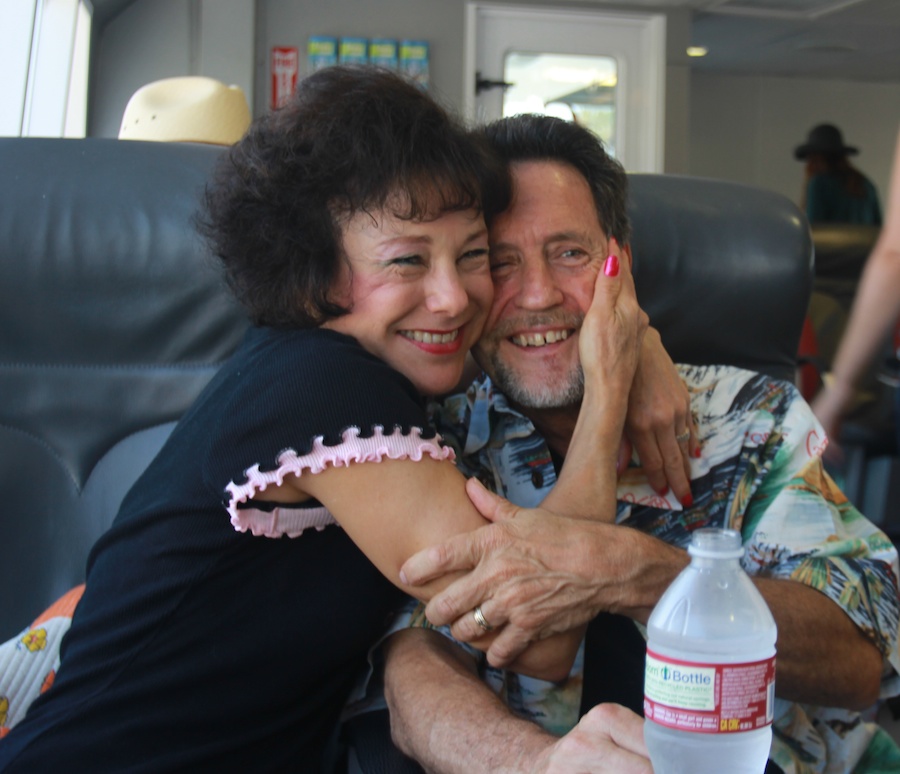 Get a room! Oh, they did!

The snacks are gradually disappearing... Dinner is at 6:00 pm

Gary decides to have a cracker decorating contest!

That table had entirely too much time on their hands!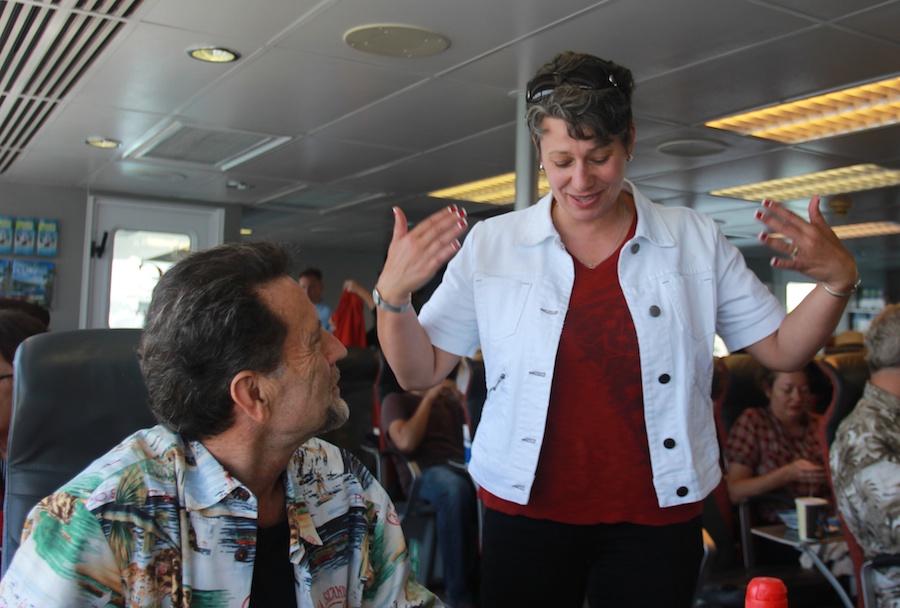 Kerstin shows off here 1930's fingernail paint job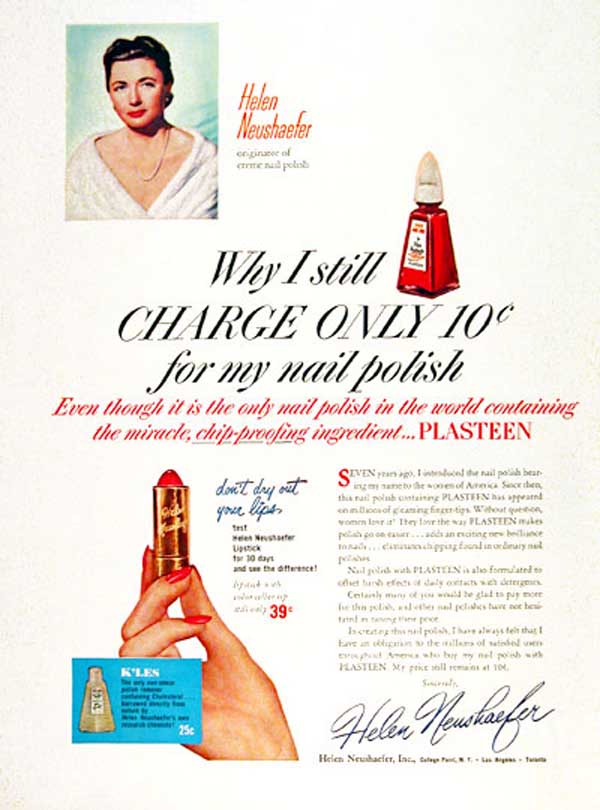 What a deal! 10 cent nail polish!!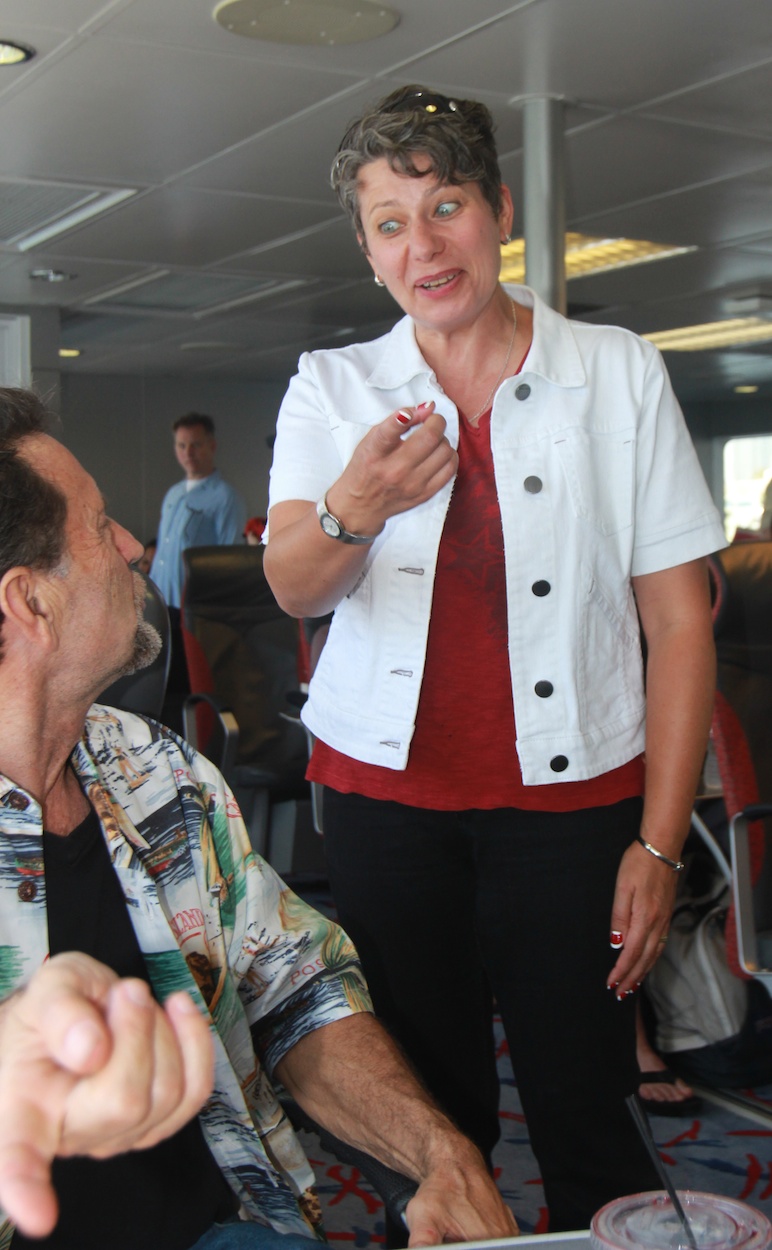 "OMG! Don't point that thing... It has a nail in it! ....
So, how did you do your toemails?? "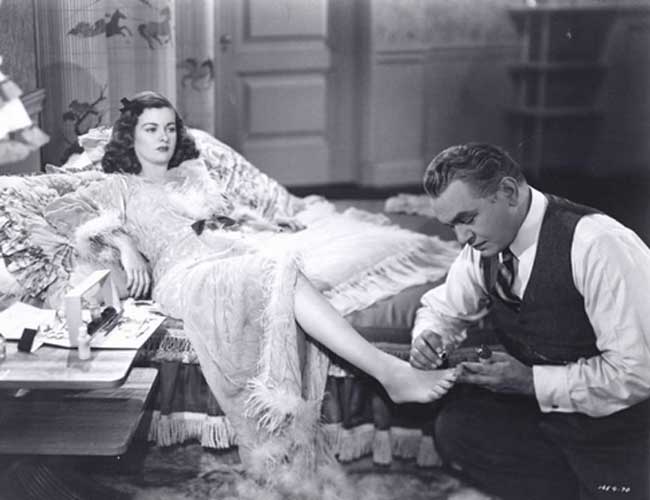 Hans is such a nice guy.... And an artist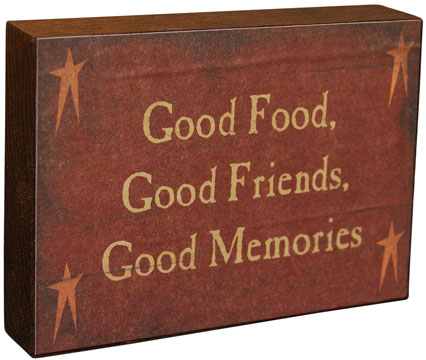 Standby.... We Be Moving!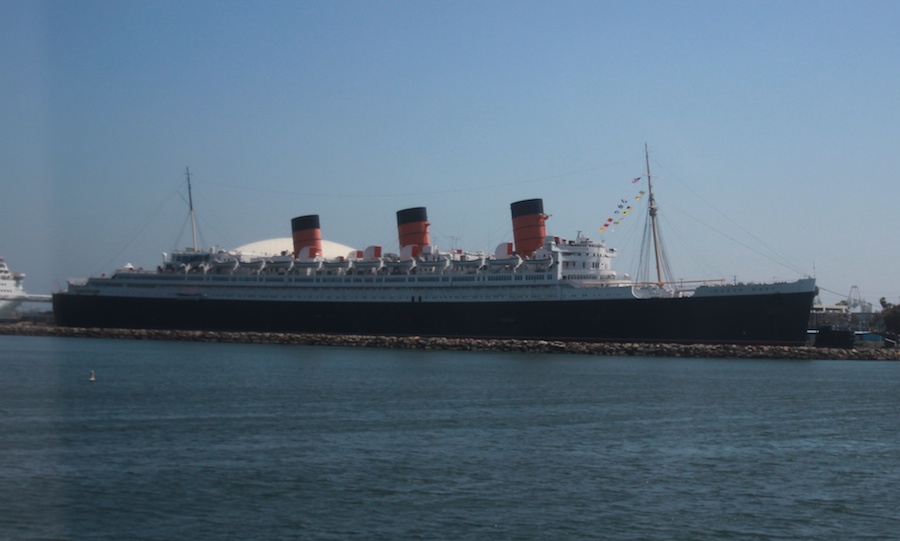 The Queen waves us goodbye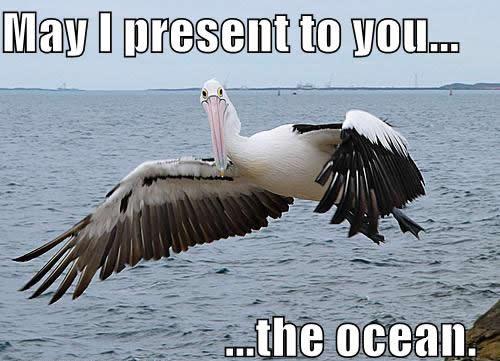 Now we pick up speed as we leave the breakwater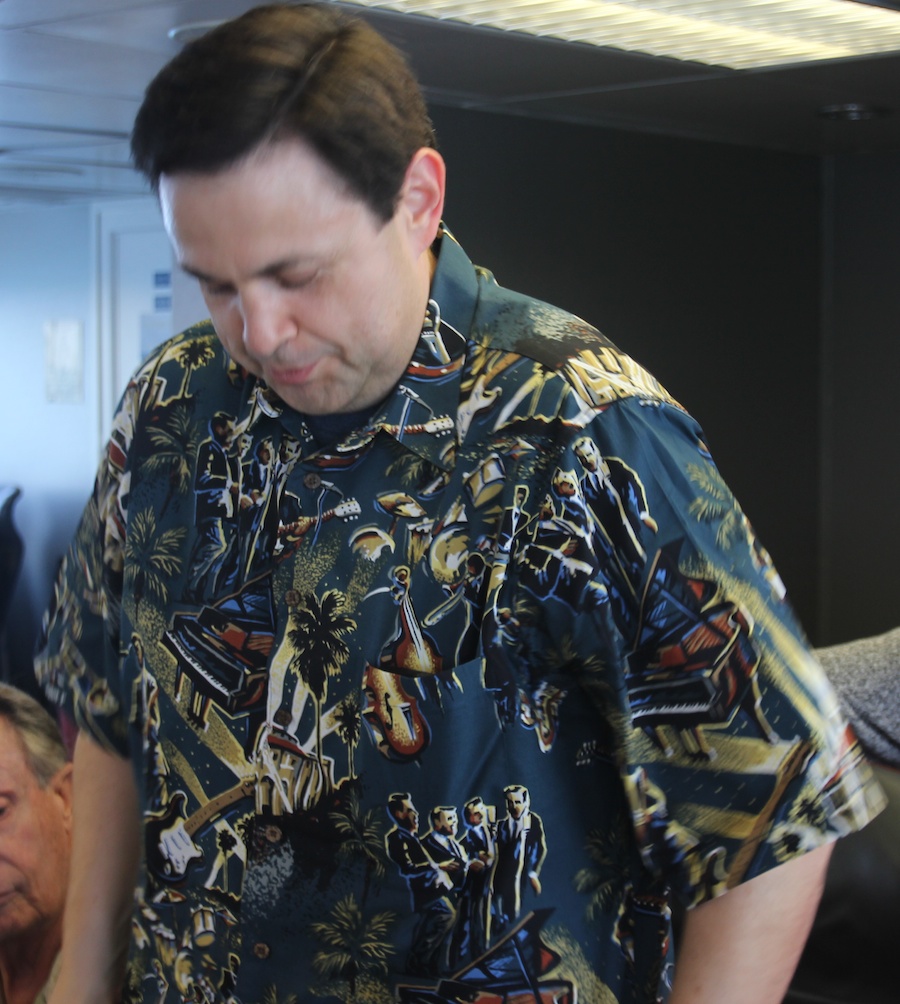 Sam does a fashion show with his Reyn Spooner Catalina shirt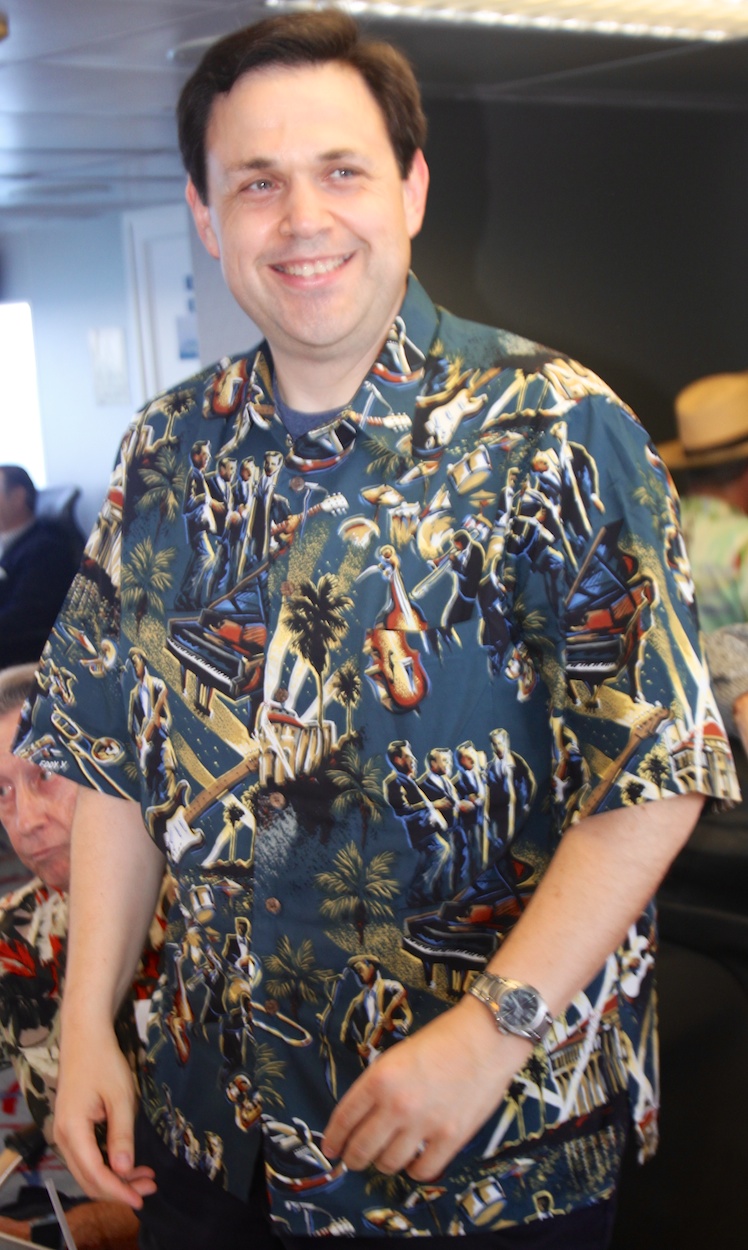 We plan to hire him for the thong wearing contest next year

Marion picked out the camera that was difficult to loose

Fred with a serious look.... What could be wrong?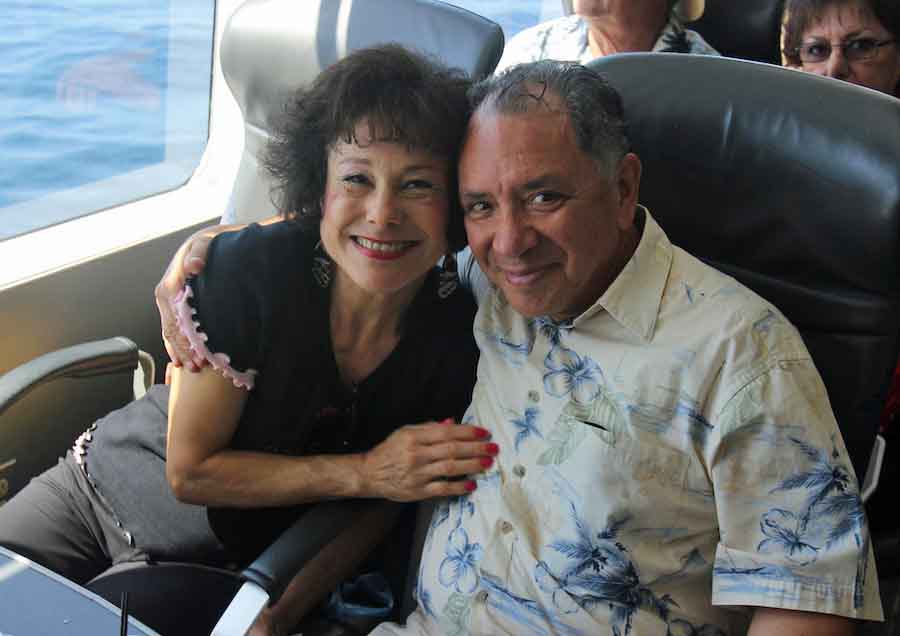 OK Donna.... Now, Bob is not looking!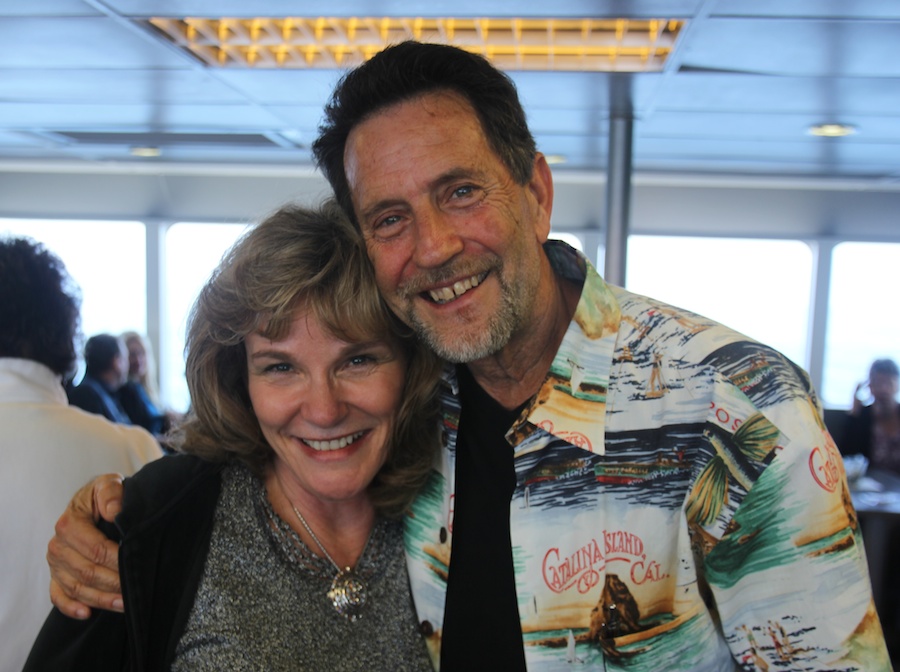 Meanwhile on the other side of the ship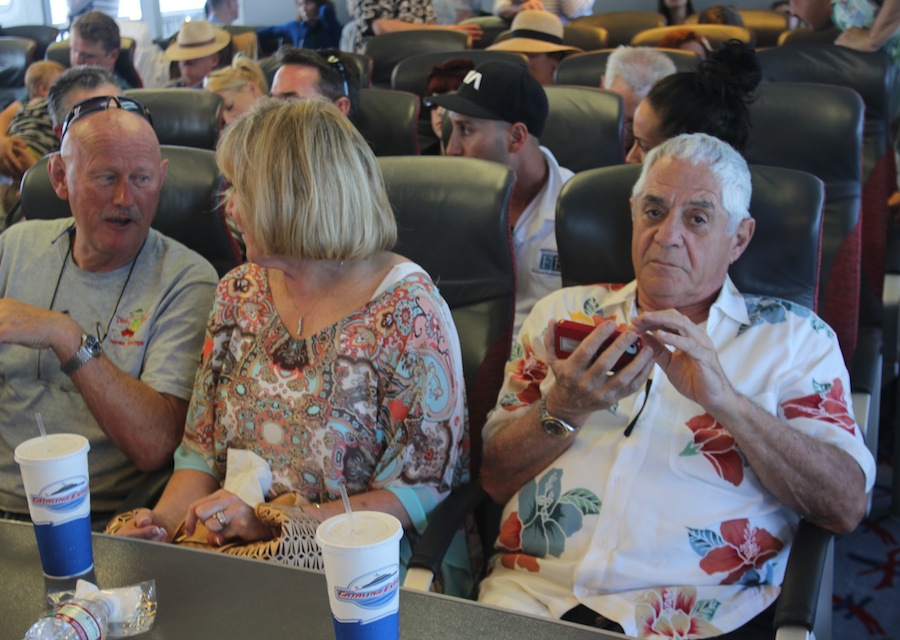 Ron checks the signal strength just in case we need to send a message
We Be Arrived Right On Time... Whatever Time It Was

The Casino awaits us
Did You Know? - The Catalina Casino is located in Avalon on Catalina Island off the coast of Los Angeles. It is the most recognisable landmark in the City of Avalon. It contains a theatre, a ballroom and a museum. The Catalina Casino gets its name from the Italian language, where "casino" means a gathering place. There is no gambling at this facility.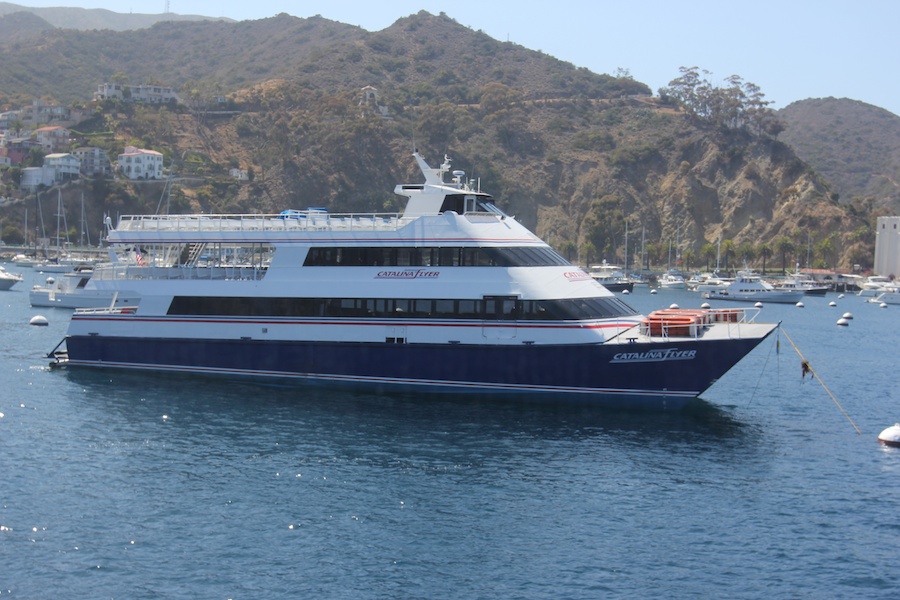 It awaits it's afternoon trip home to Dana Point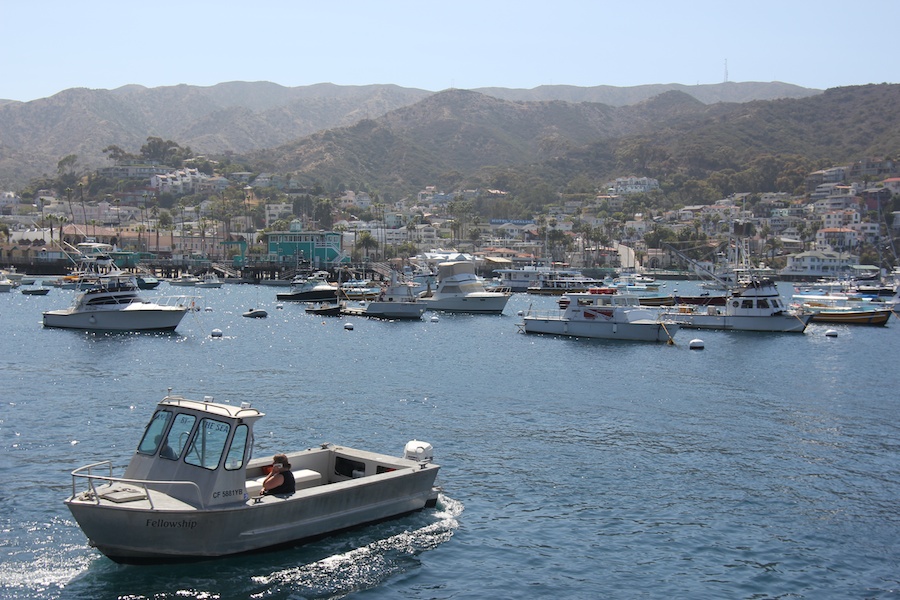 A magnificent day on the island

Welcome to Avalon
Did You Know? - Avalon, or Avalon Bay, is the only incorporated city on Santa Catalina Island of the California Channel Islands, and the southernmost city in Los Angeles County. The population was 3,728 at the 2010 census.
Avalon was first settled in pre-modern times by members of the Gabrielino/Tongva tribe. From the late 19th century to the early 20th century, several different developers tried to develop Avalon into a resort destination community, but most went bankrupt.
In 1919, William Wrigley, Jr. gained control of Avalon. Wrigley oversaw much of the development of Avalon, including the construction of the landmark Catalina Casino.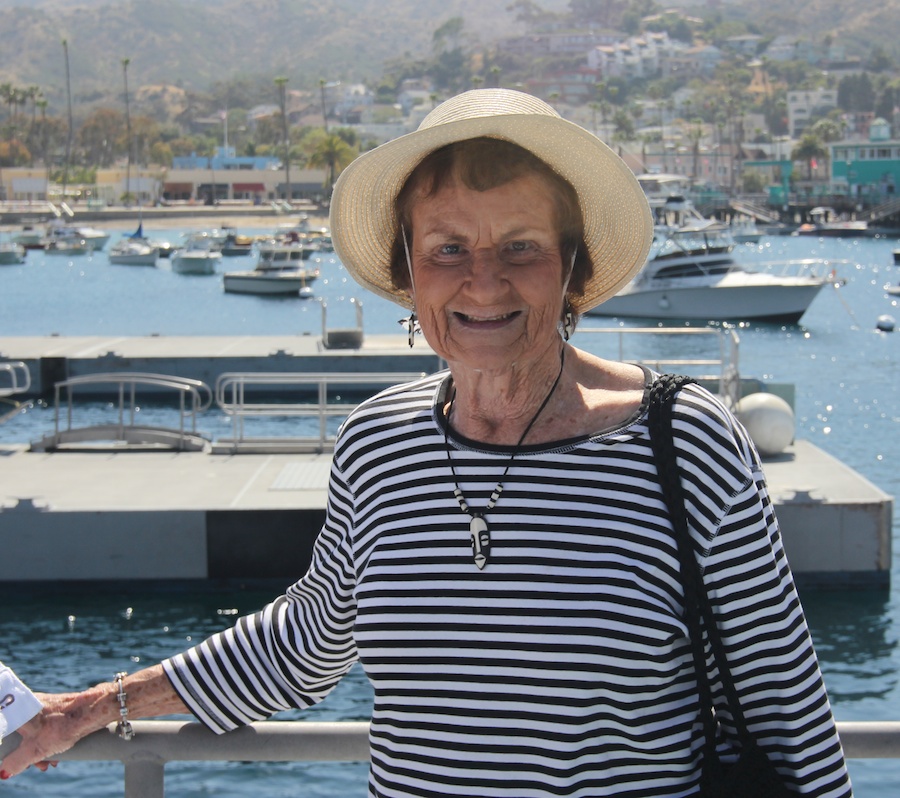 "Land! Yeah!!"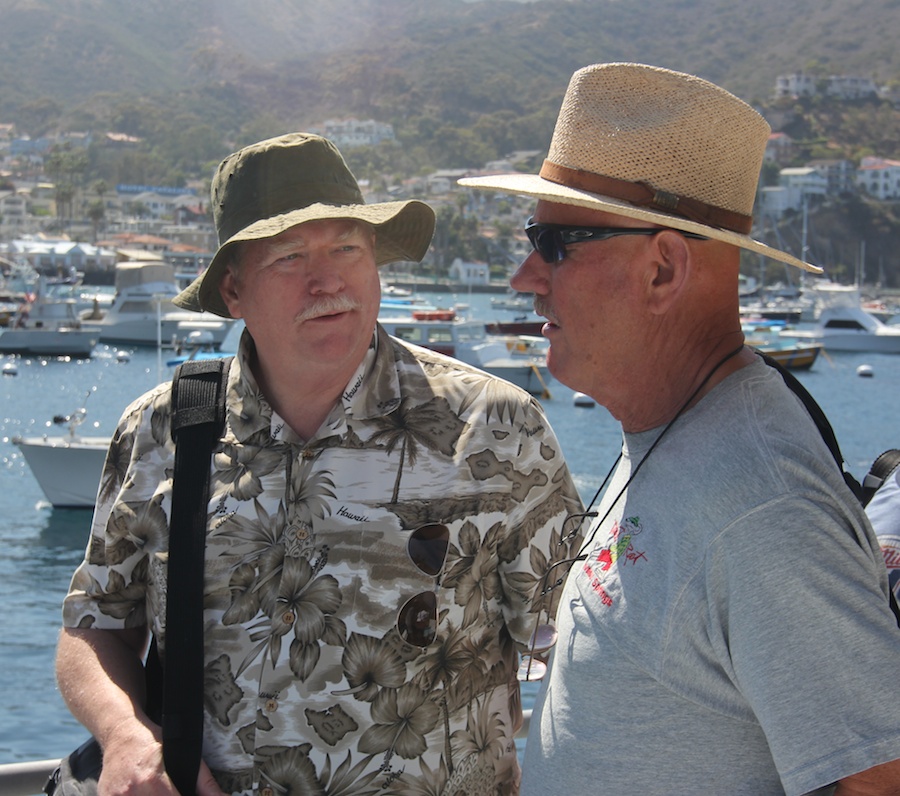 Yes, we are having a funny hat contest

Ben and Angel

Herbie also wearing his idea of a funny hat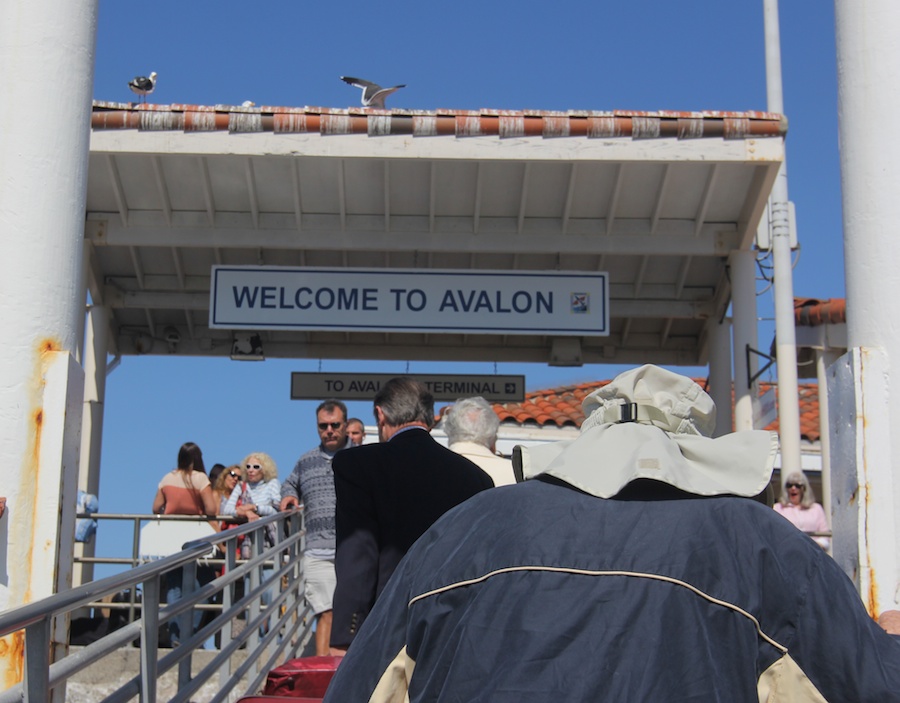 A few more step and we are there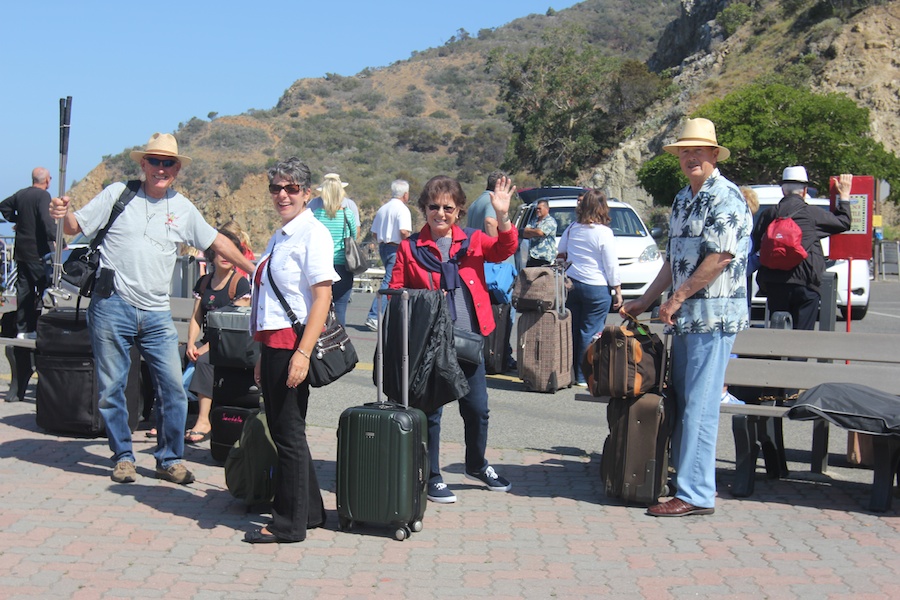 Land! Now we needs to walk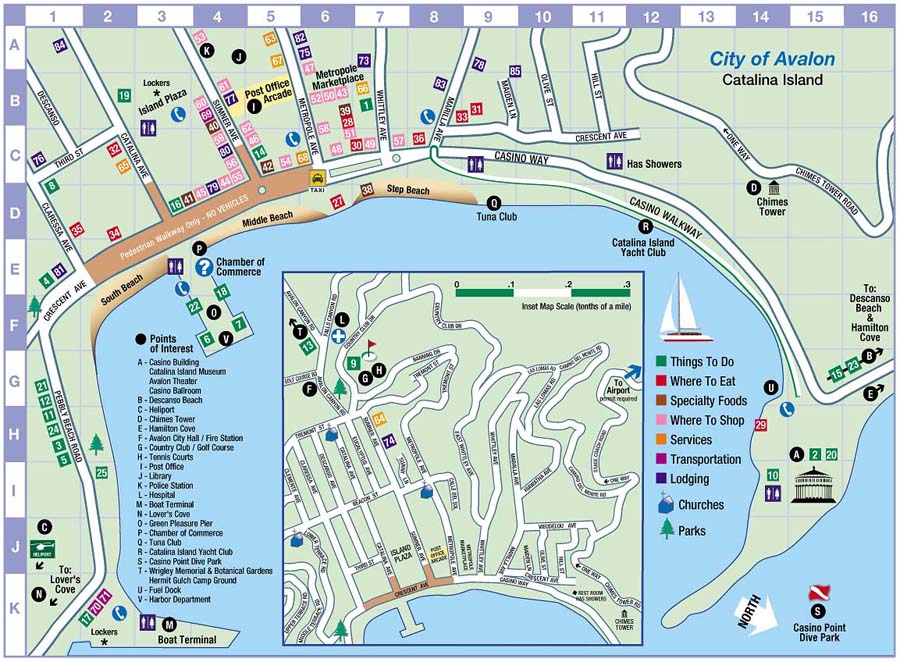 About a mile from "M" to "36"
Arrival And Checkin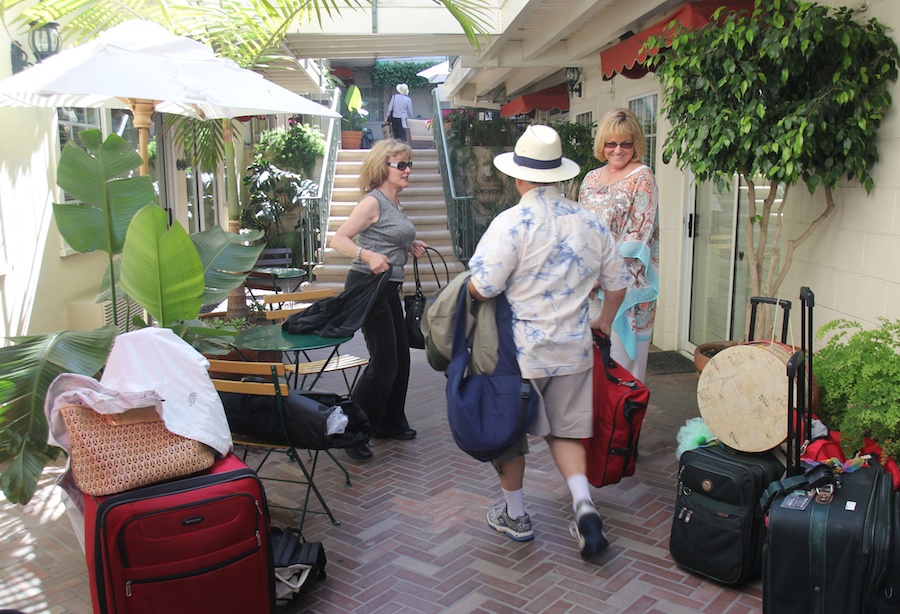 Where Is Our Room??

It's always time for a golf lesson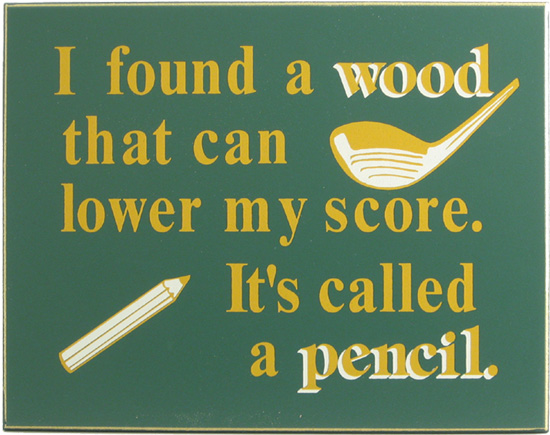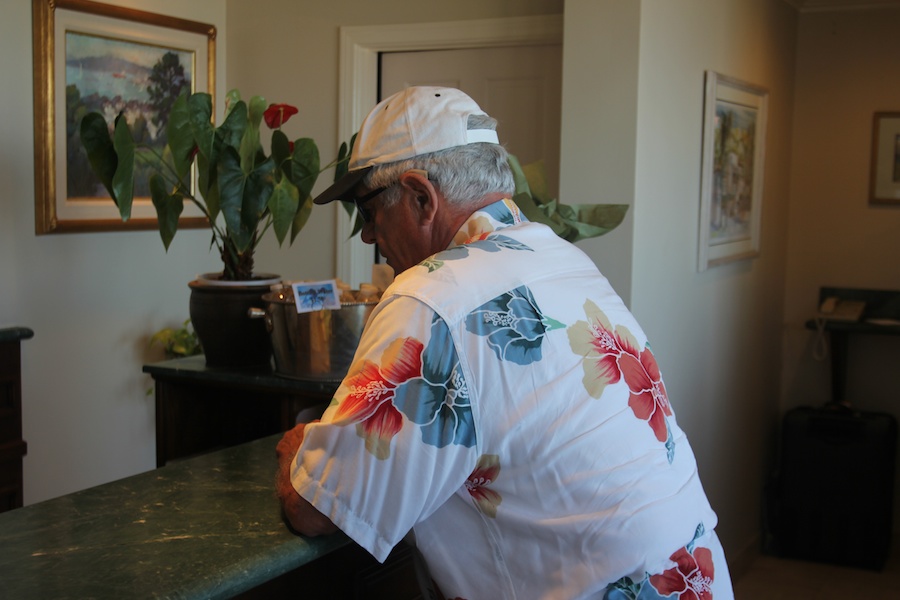 Ron checks in.... " I would like an inside room"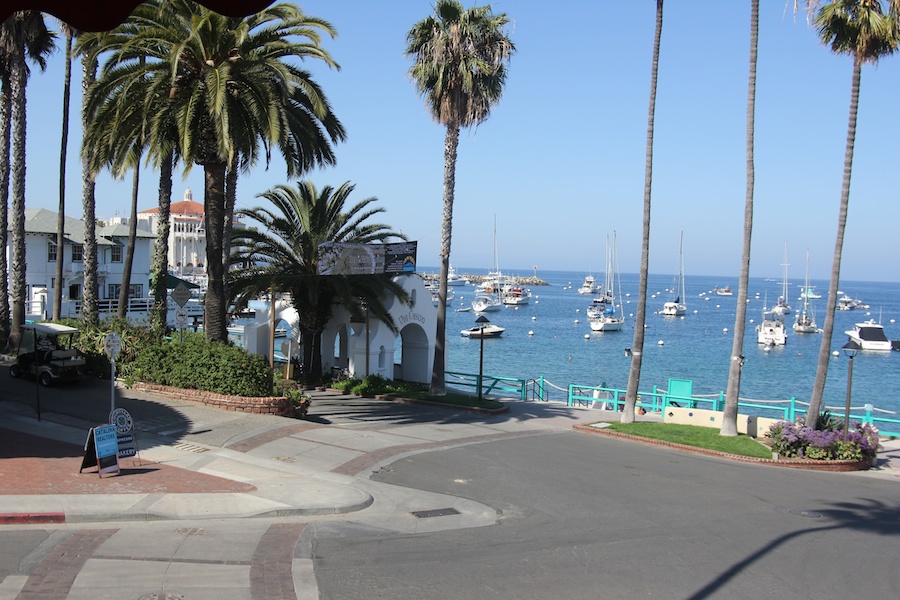 The view was fantastic

From our third story outdoor patio we would see forever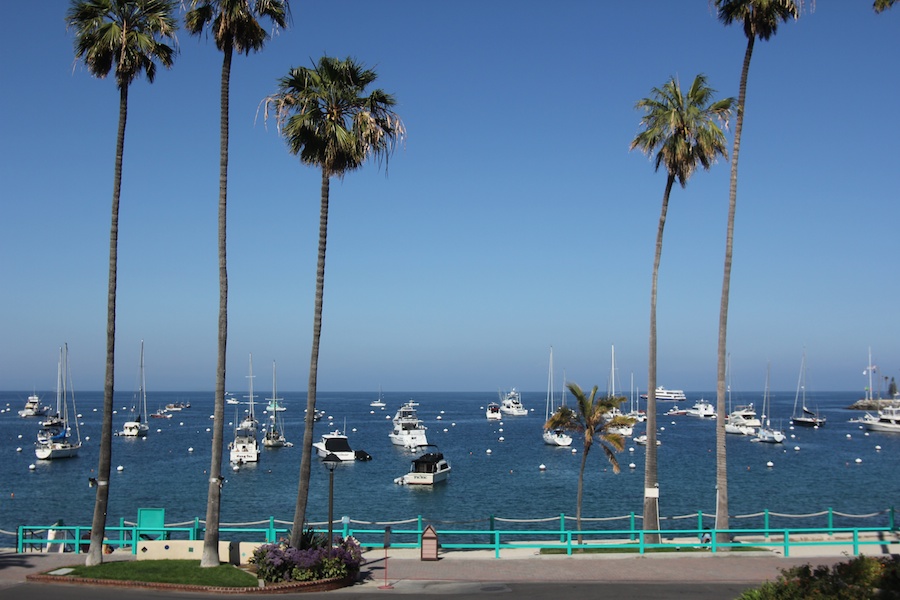 LA/OC is in the haze 26 miles away