We Headed For The Roof After A Round Of Golf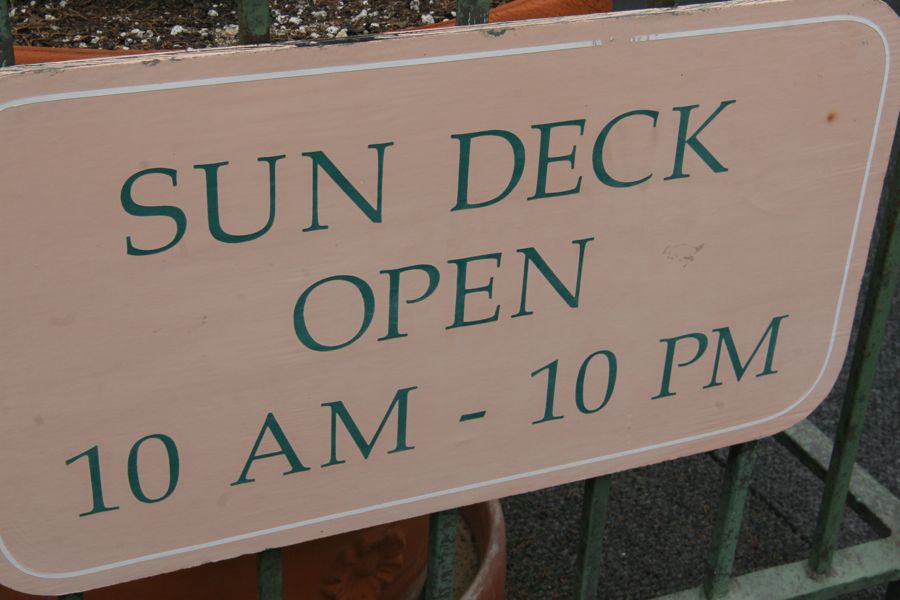 That really is our roof

Holly locates the wine stash

... and makes gang gestures....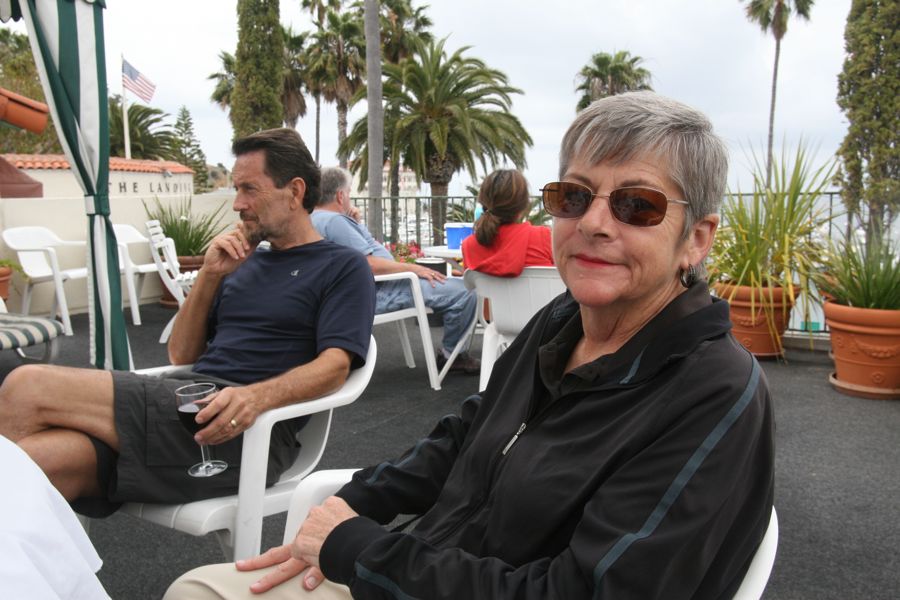 "Stop already"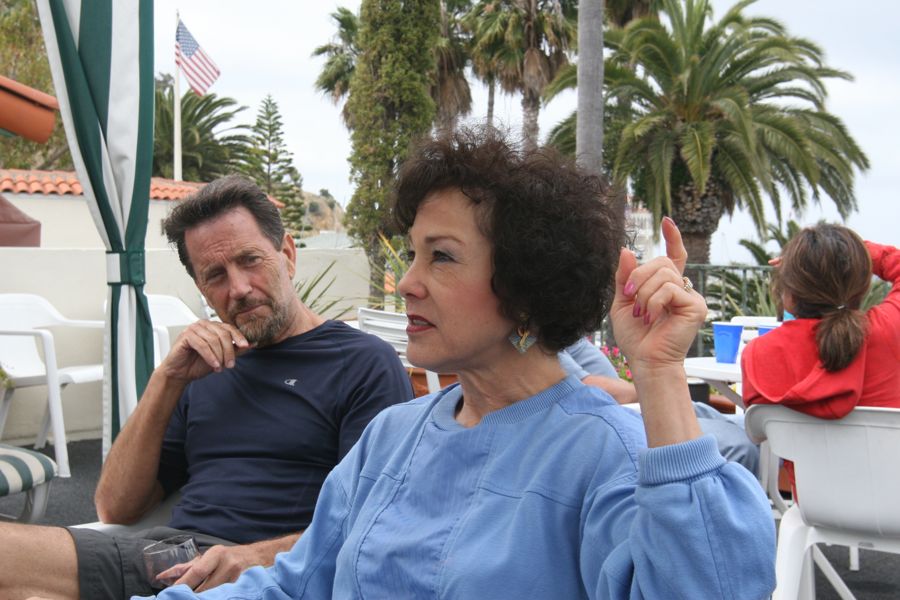 "Yes.. I am sure I ordered just one"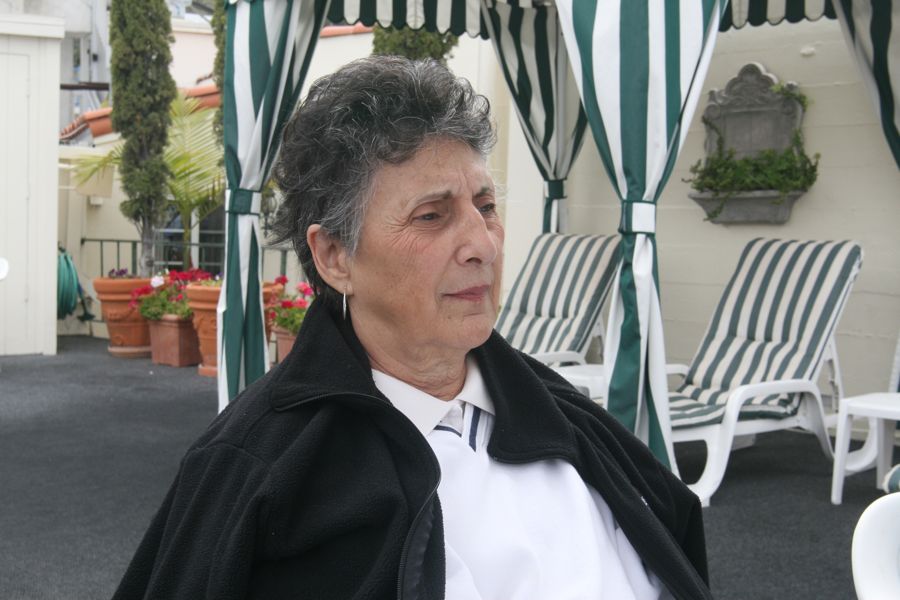 Irene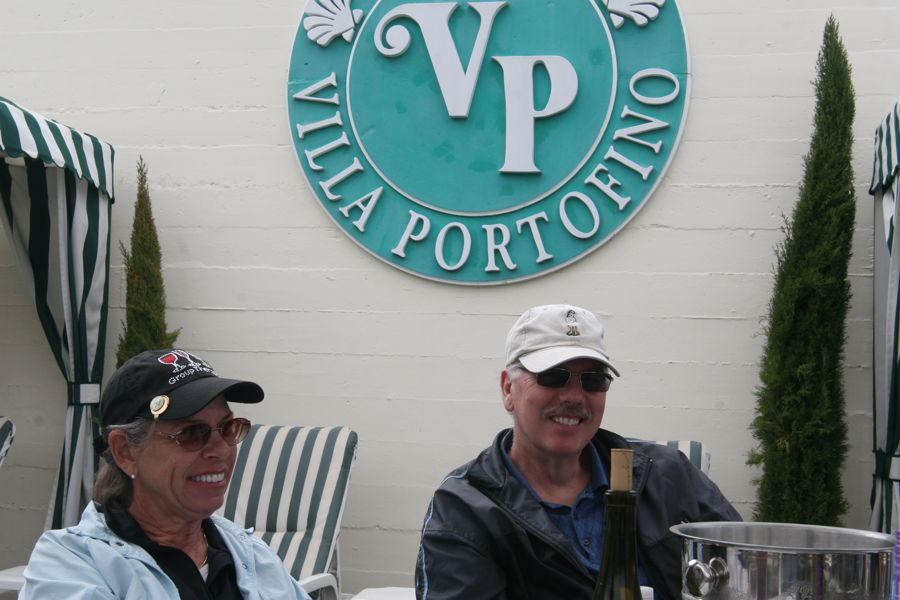 Wine guards on duty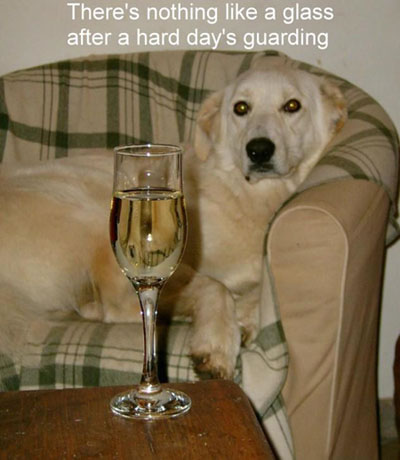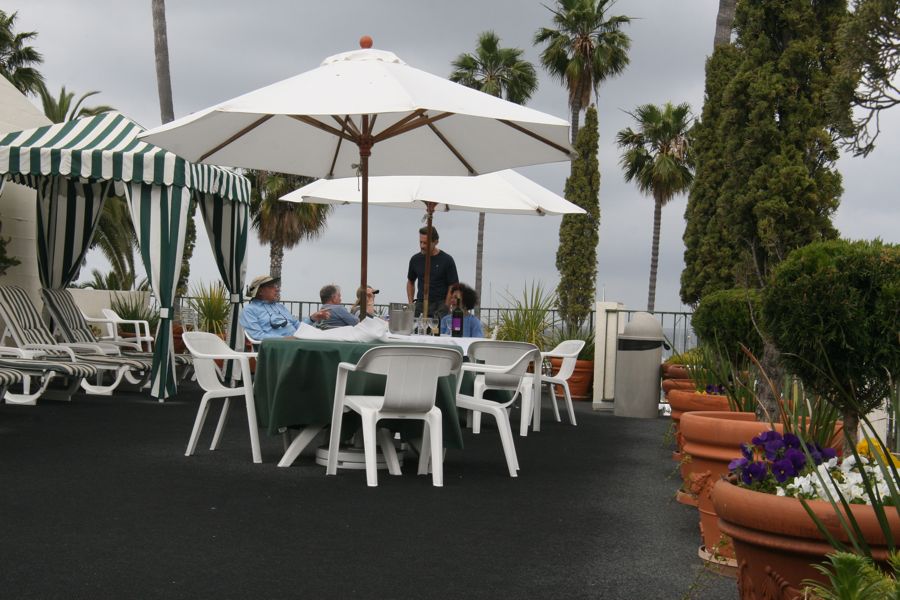 The clouds are forming
Paul & Sue Get The Ball Tickets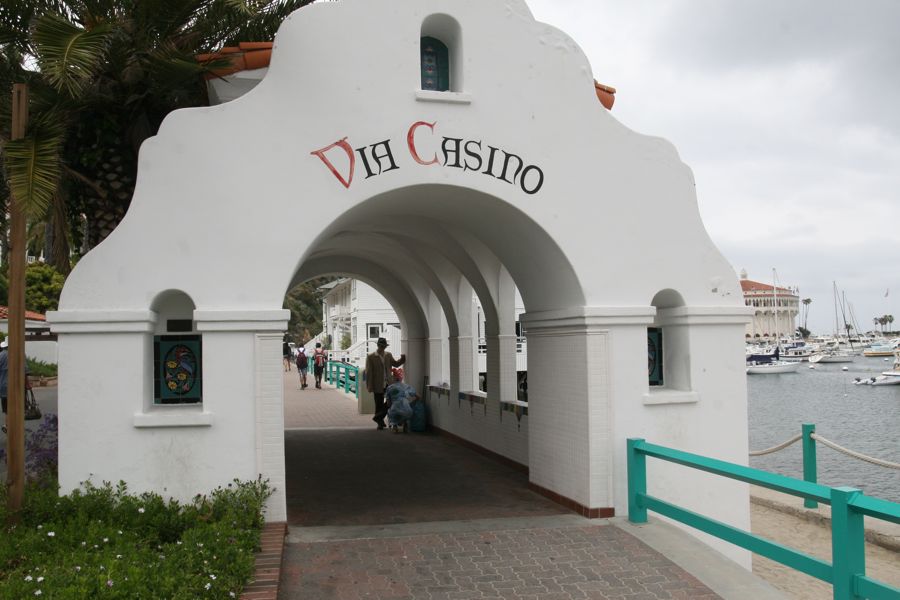 The greeters are ready

Looking good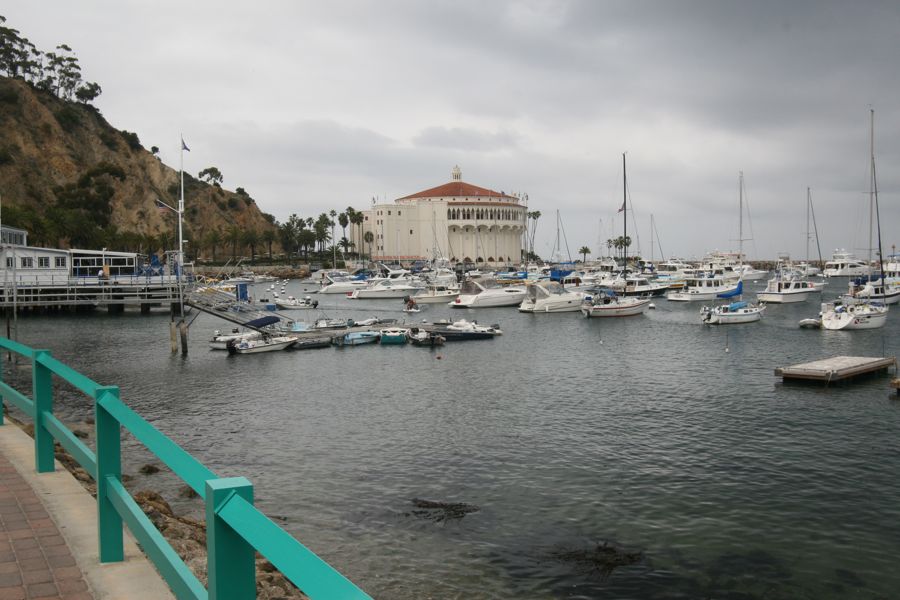 The Casino is a beautiful building
Did You Know? - The Catalina Casino was built on the site formerly known as Sugarloaf Point. This site was cleared away to allow for the construction of the Hotel St. Catherine. However, this hotel was eventually built in Descanso Canyon instead. When chewing gum magnate William Wrigley Jr. bought the controlling stake in Catalina Island, he used this cleared spot to build the dance hall which he named Sugarloaf Casino. It served as a ballroom and Avalon's first high-school.
Its time as a casino was short, however, for it proved too small for Catalina's growing population. In 1928, the Casino was razed to make room for a newer Casino. Sugarloaf Rock was blasted away to enhance the Casino's ocean-view.
On May 29, 1929, the newer Casino finished construction under the direction of Mr. Wrigley and David M. Renton at a cost of 2 million dollars. Its design, done by Sumner A. Spaulding and Walter Weber, is described as being Art Deco and Mediterranean Revival, and was the first to be designed specifically for movies with sound.
Steel structure of the old Sugarloaf Casino can still be found in Avalon's abandoned bird park. The bird park was conceived by Mrs. Wrigley, and, at the time, was one of the largest aviaries in the world. The bird-park now serves as a daycare for the local residents of Avalon.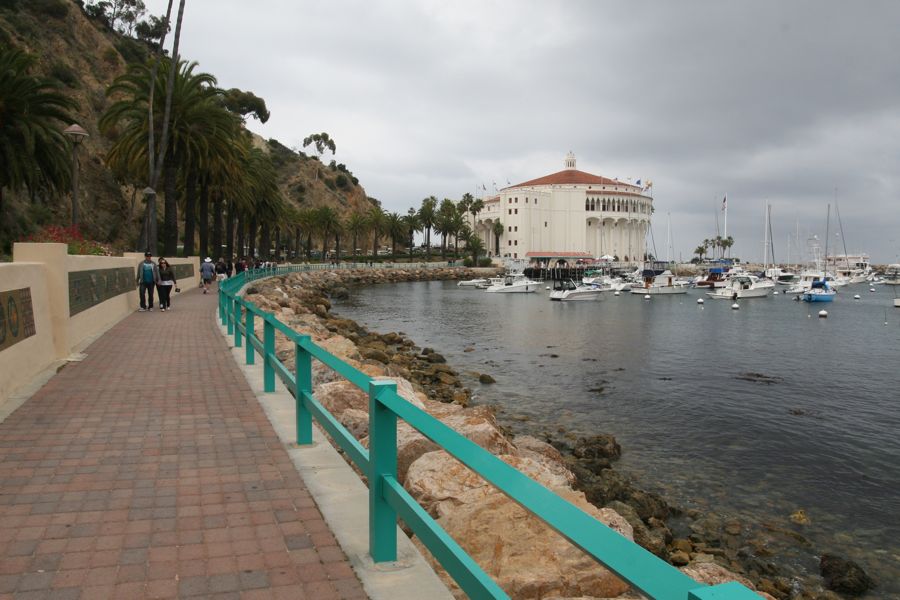 Freshly painted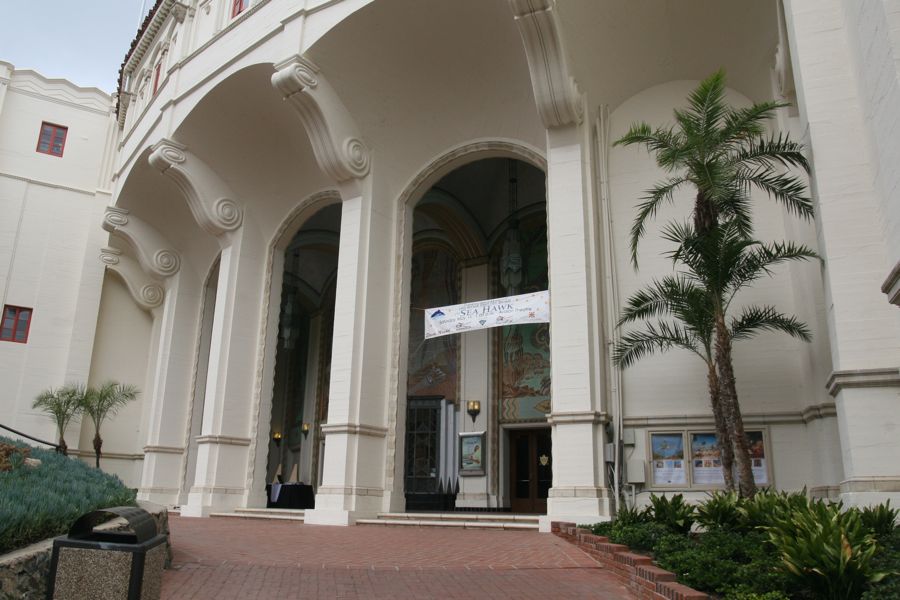 Magnificent entrance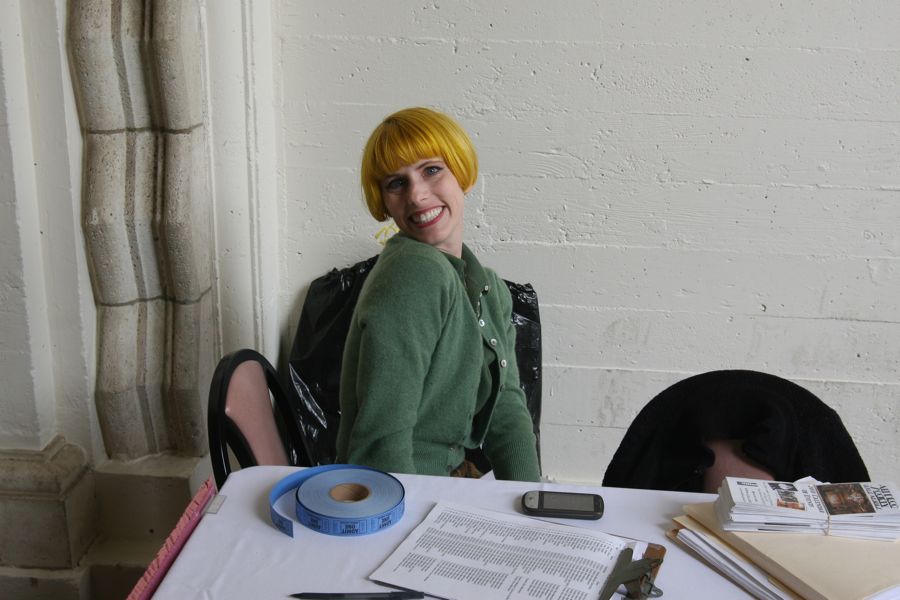 The Art Deco Society Vice-President greets us

Gas barge right next to the MExican restaurant... M-m-m-m-m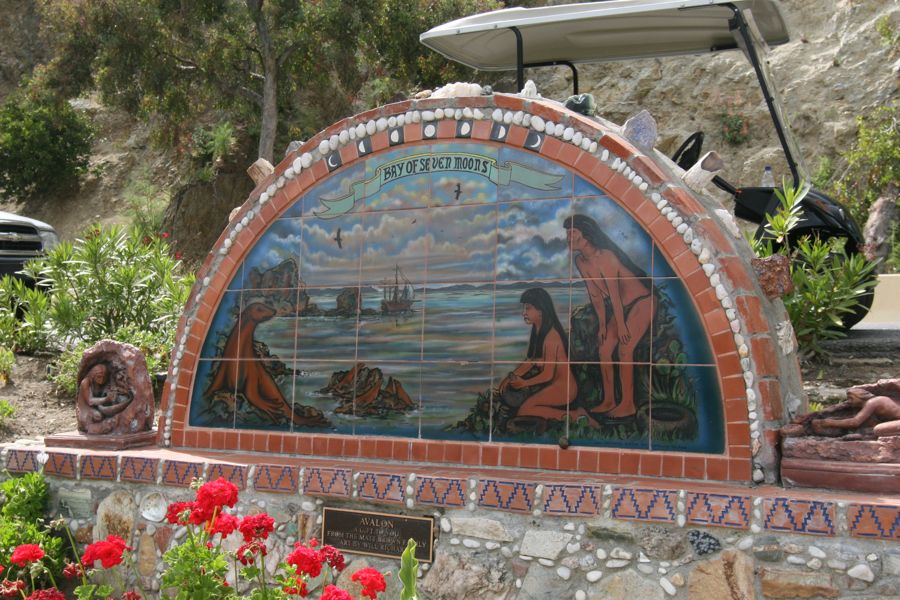 Bay of the seven moons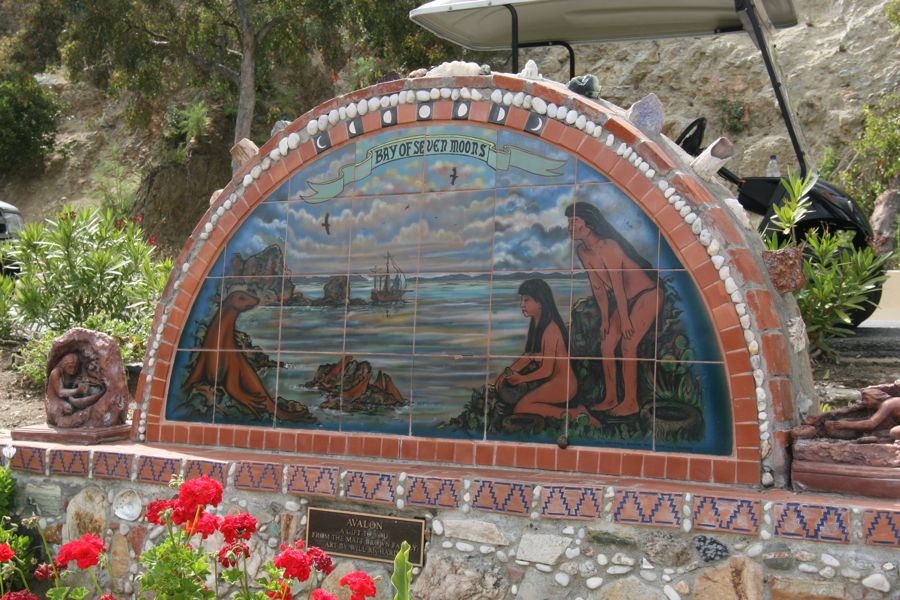 Bay Of Seven Moons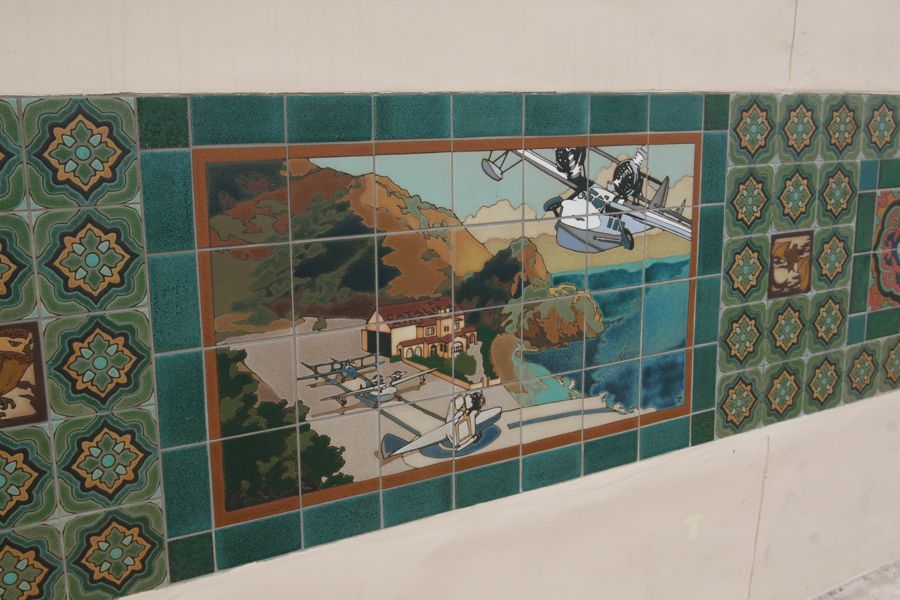 For John and Fred....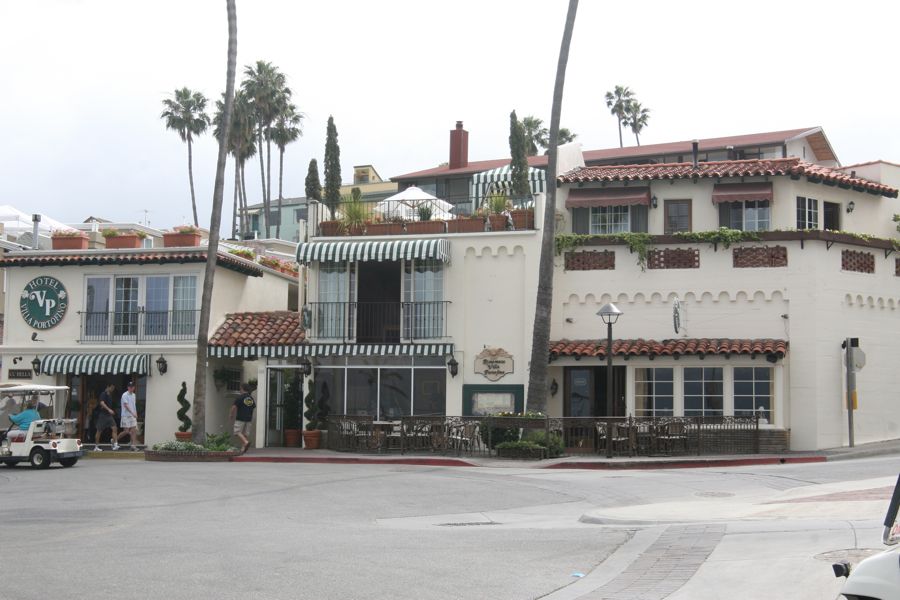 We return with the tickets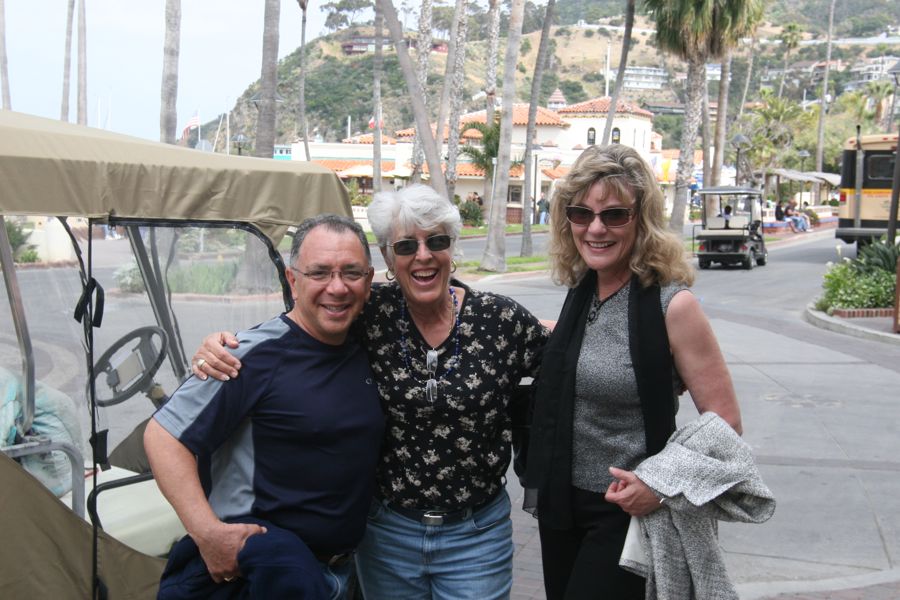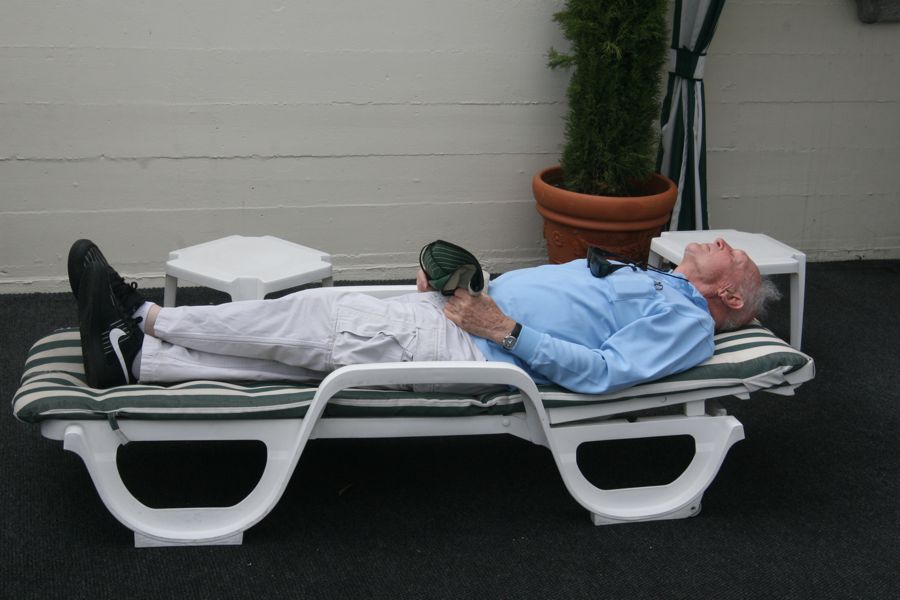 We called the police, they would not take him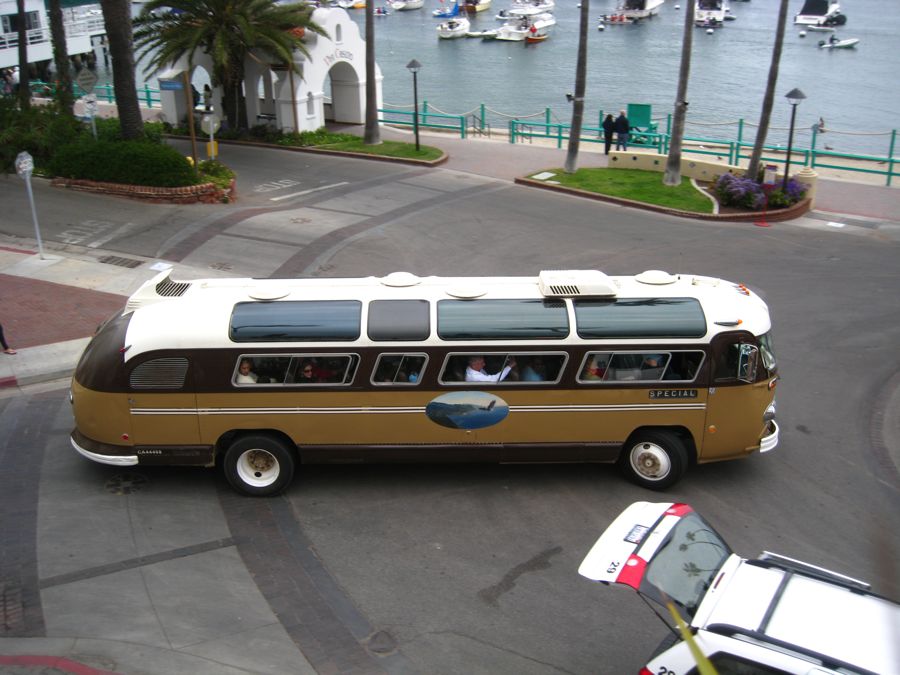 The old 1950's busses are still in service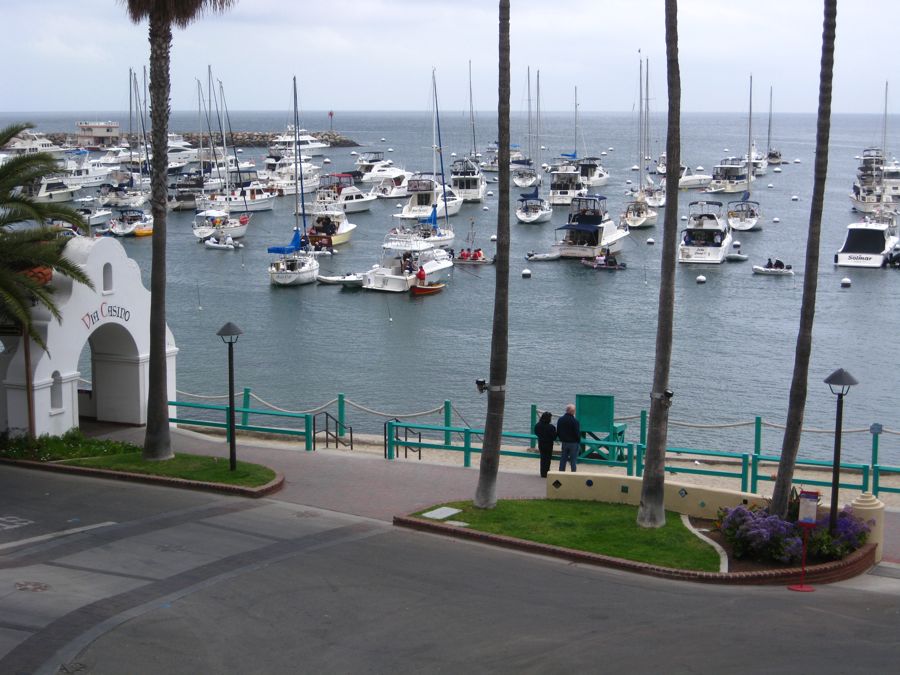 Some People Are Heading To The Casino All Dressed Up