Dinner Is Done And Dancing Begins (Page Three)
(May 22nd 2015) Last Updated: 09/11/2019 10:38:AM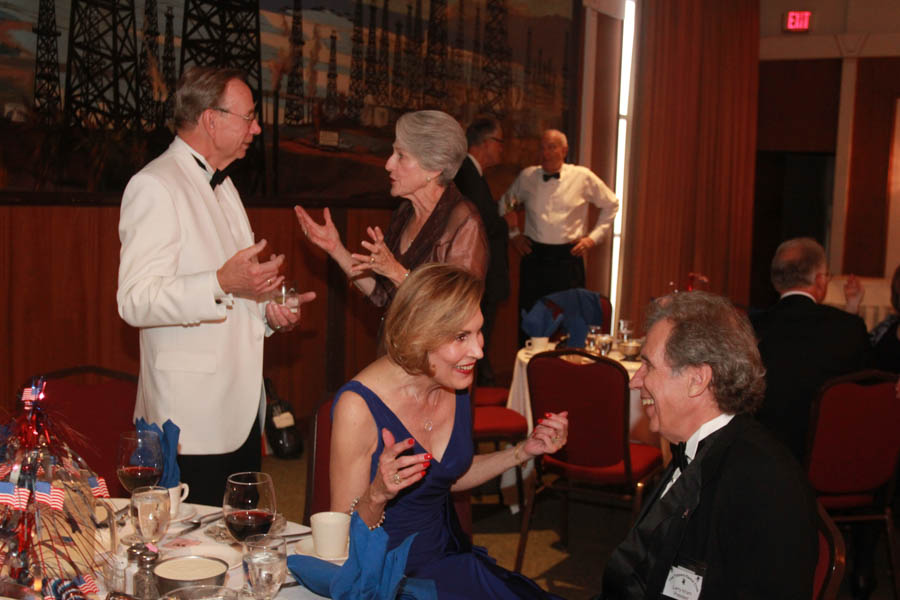 Dinner is done... Dessert disppeared... Time to dance!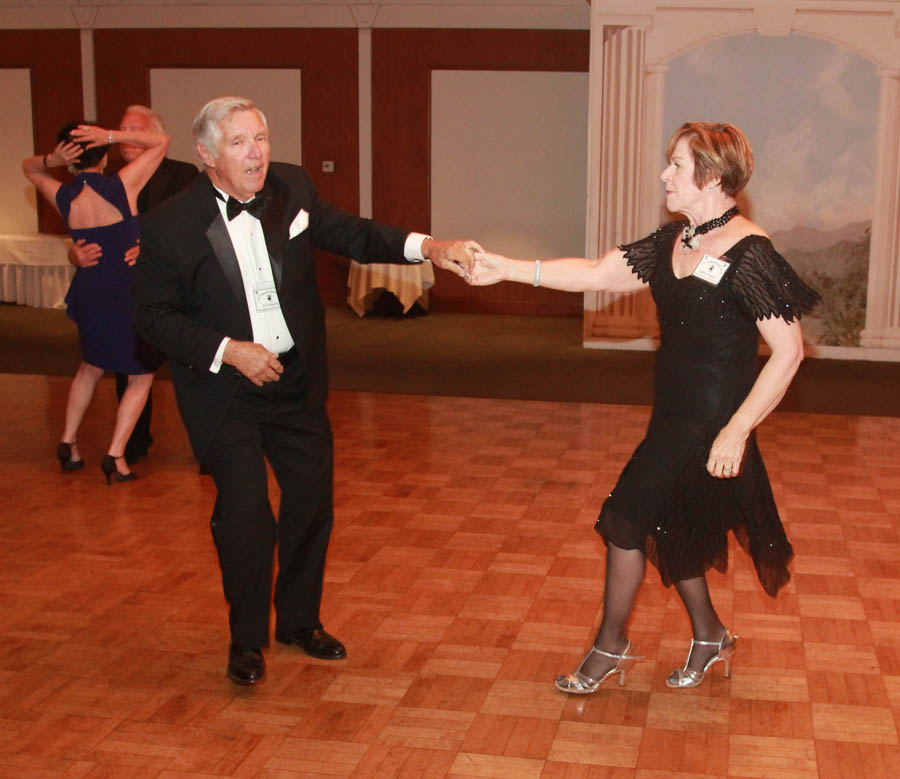 Ed and Kathy kick it off!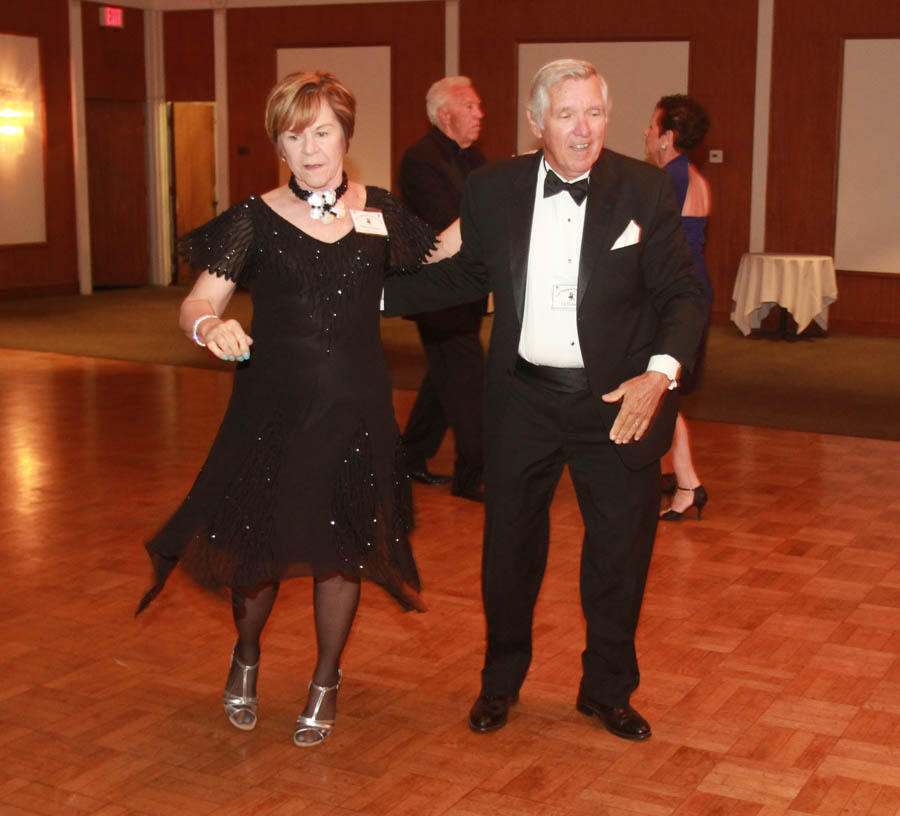 Gliding to the music of Time Machine

Learning some new moves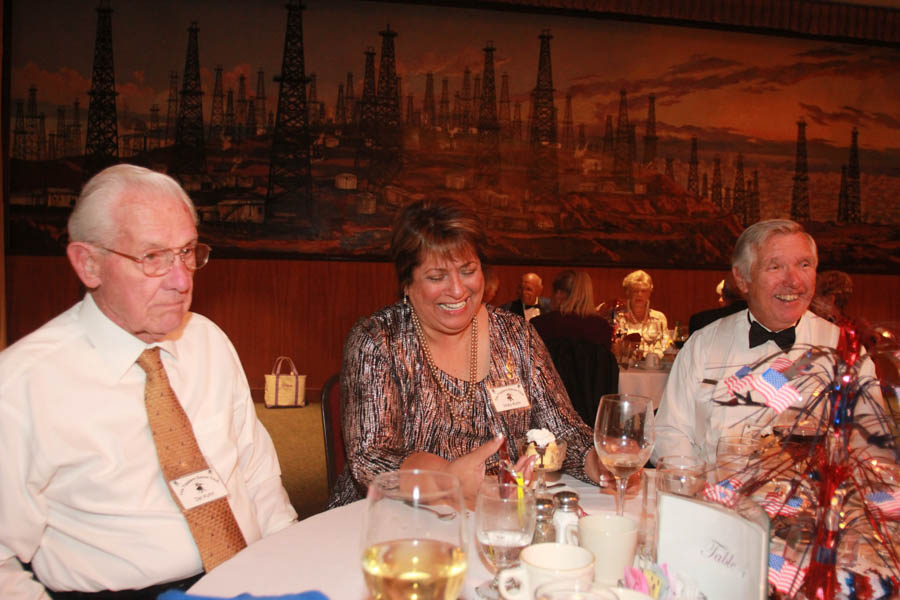 Giggles are underway

Now we get the real skinny! New Board for 2015-2016 Dance Season
is ready for approval.
Thanks to Kathy Roberts for volunterring to be the Treasurer!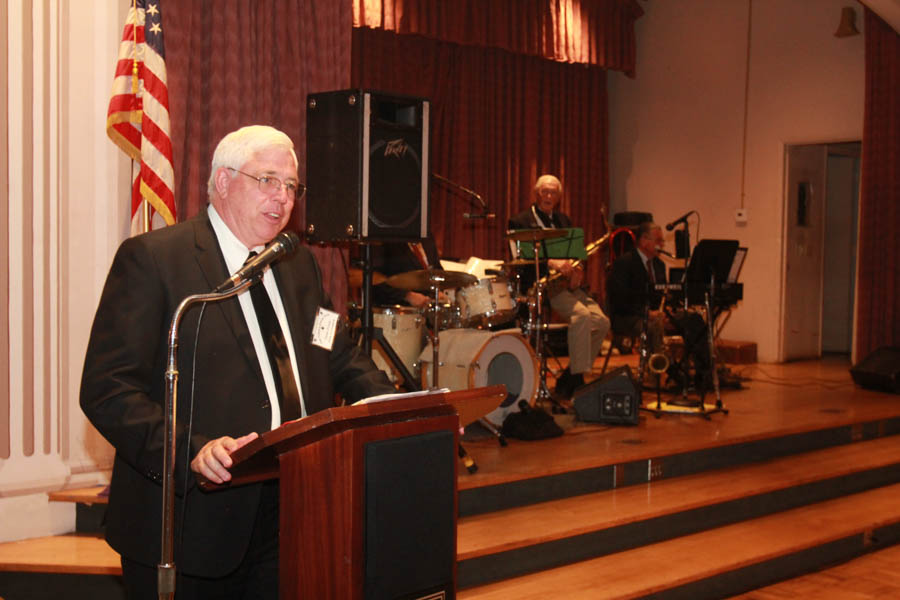 The remainder of the Board will stay in place...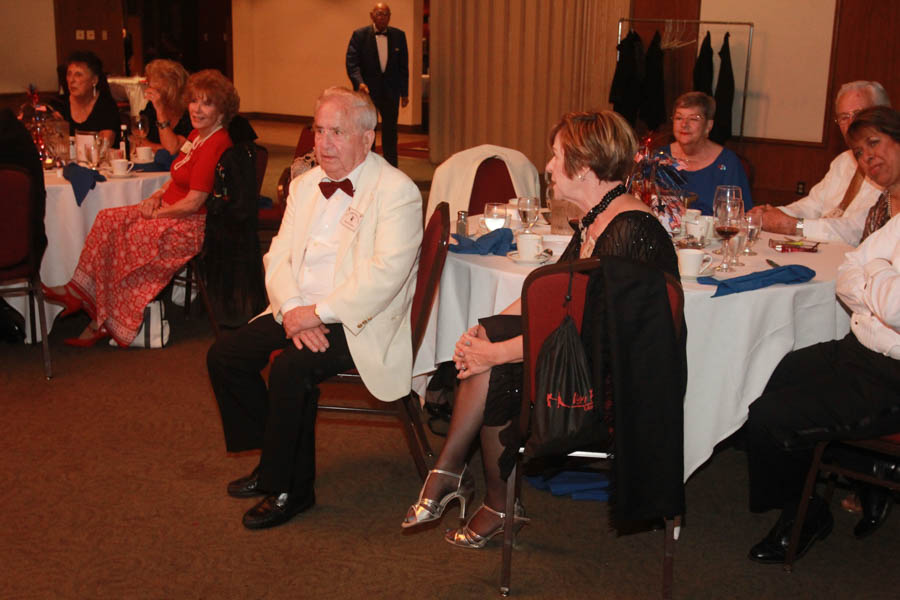 We all pay attention when Dean speaks

Michael's first time at Toppers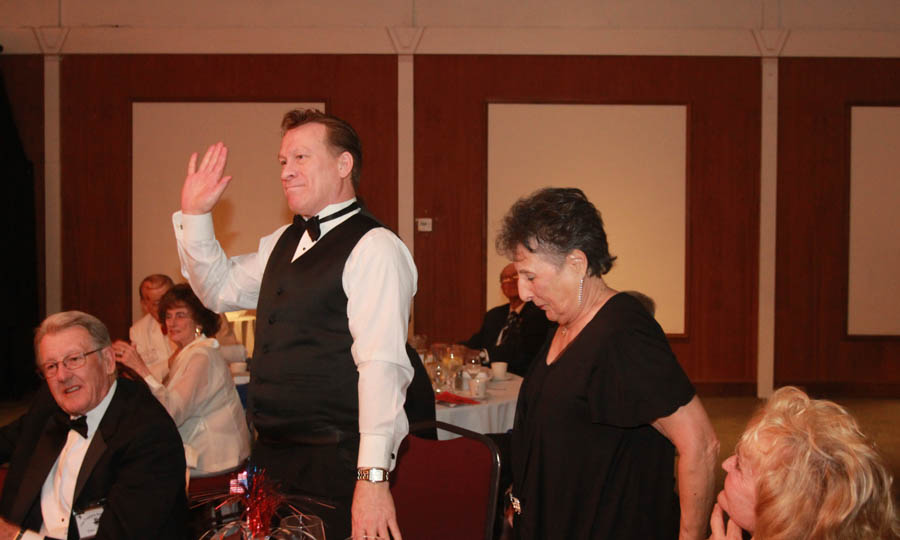 "I do"... "What did I sign up for??"

Larry and Tom have birthdays.... Their ages are classified TOP SECRET

Dennis is apparently five years old???

You know it is announcement time when Toppers are sitting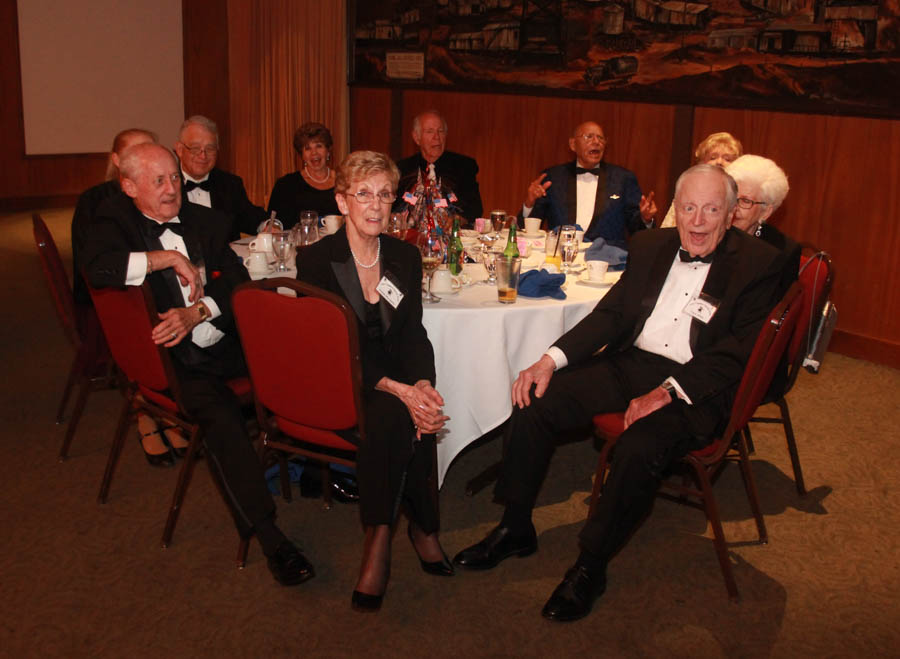 Tracy take it all in....

Tummies are full... We must begin to dance soon!

Elegant looking group!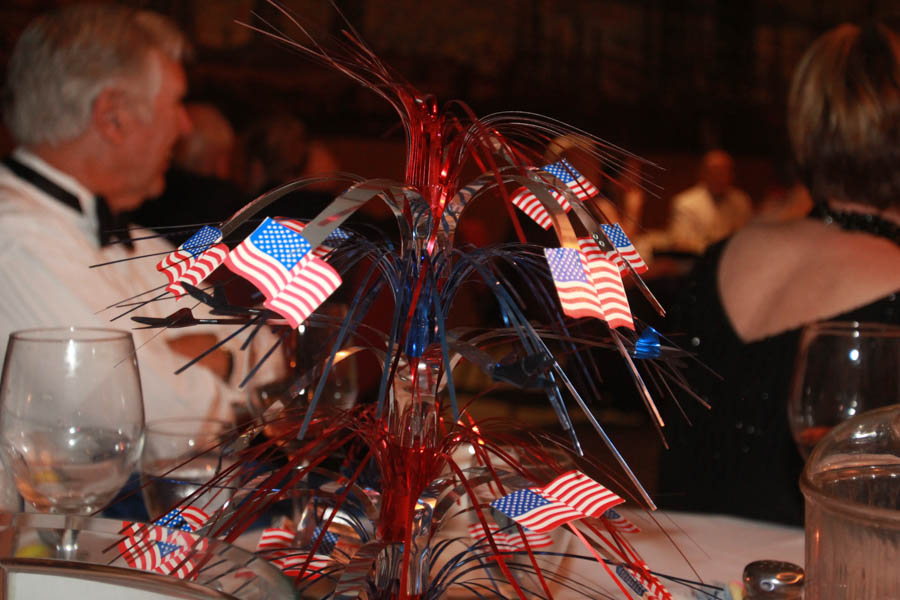 Love the centerpieces!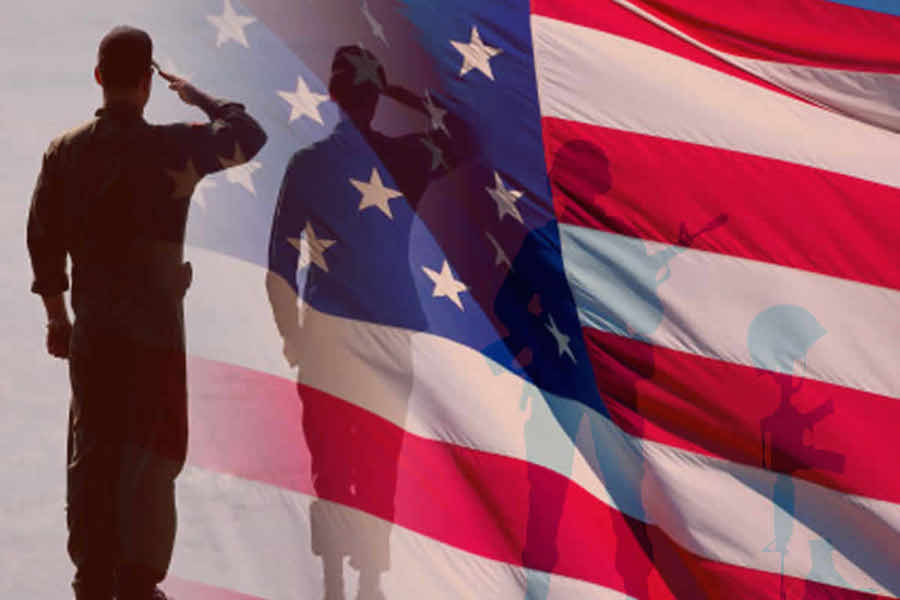 Our fearless leader speaks

Paul and Sue in red, white, and blue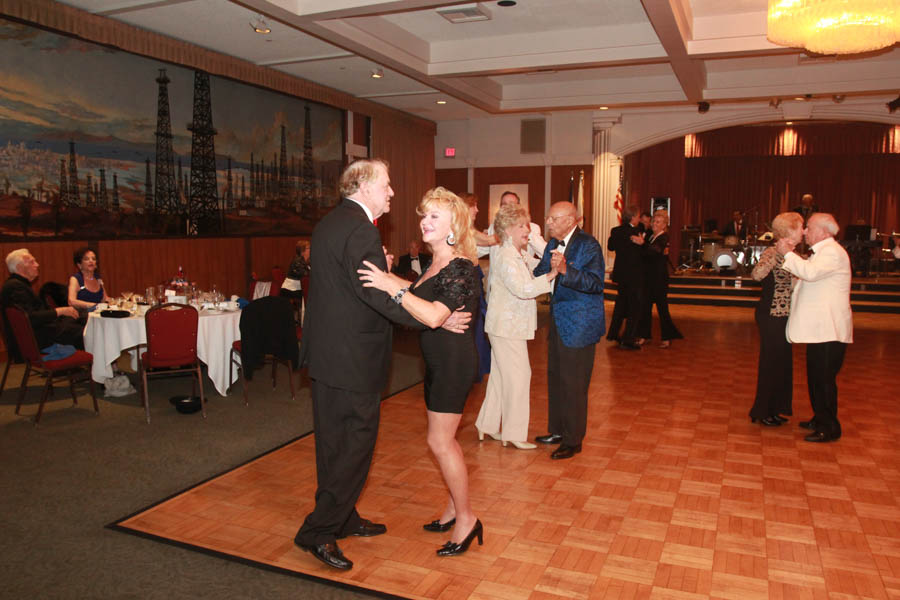 The floor was busy all evening long...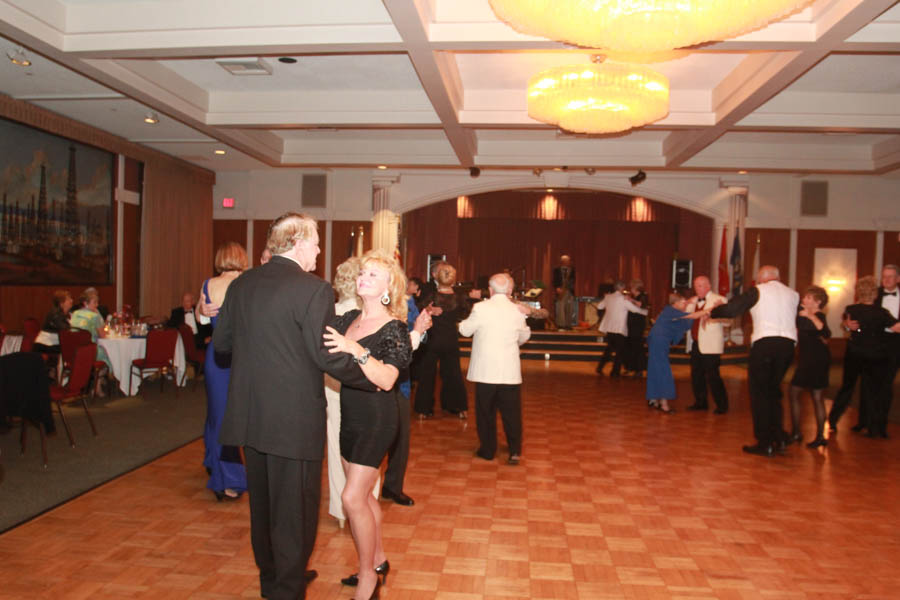 Around and around we go!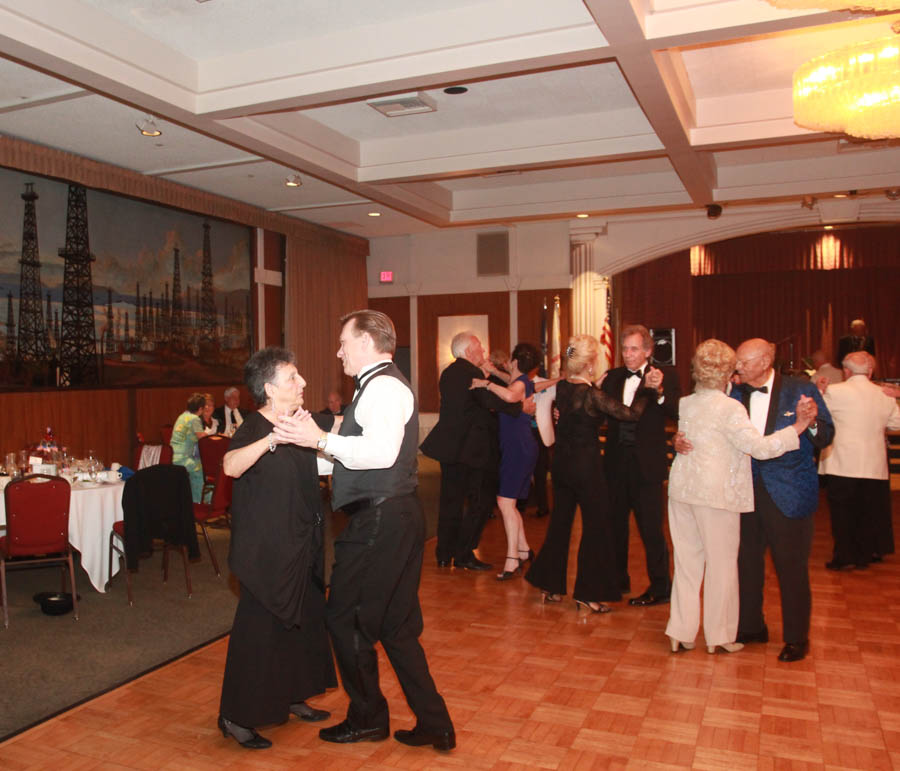 Irene and Mike trip the light fantastic

Red, white, and blue on the move
Remember: The story of America's quest for freedom is inscribed on her history in the blood of her patriots. ~Randy Vader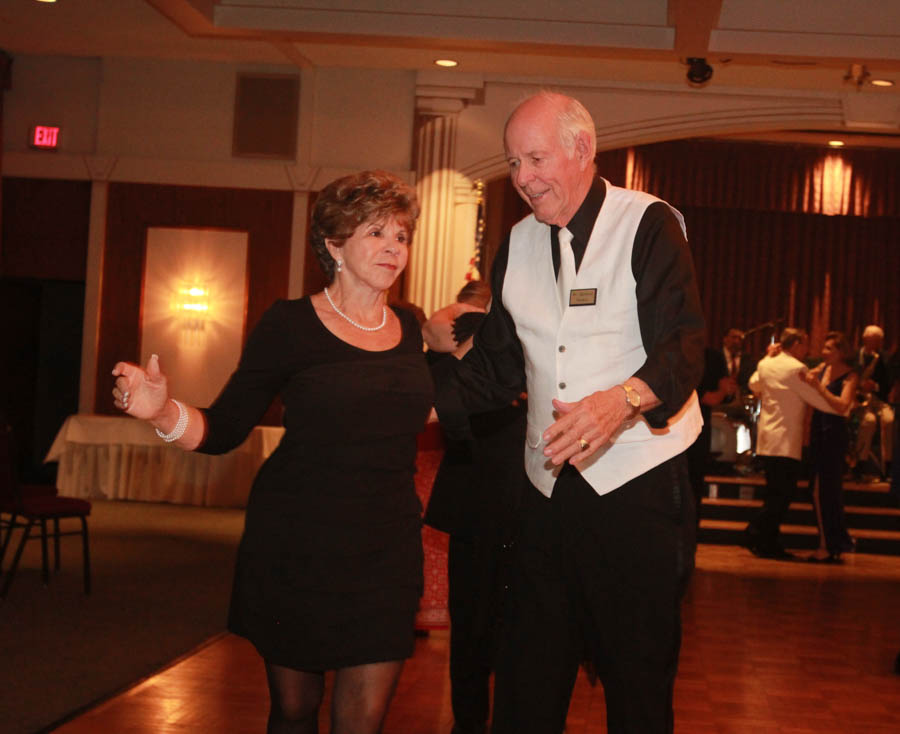 Go Freda go!

It's poetry in motion!

Vicky and Del show us how it is done!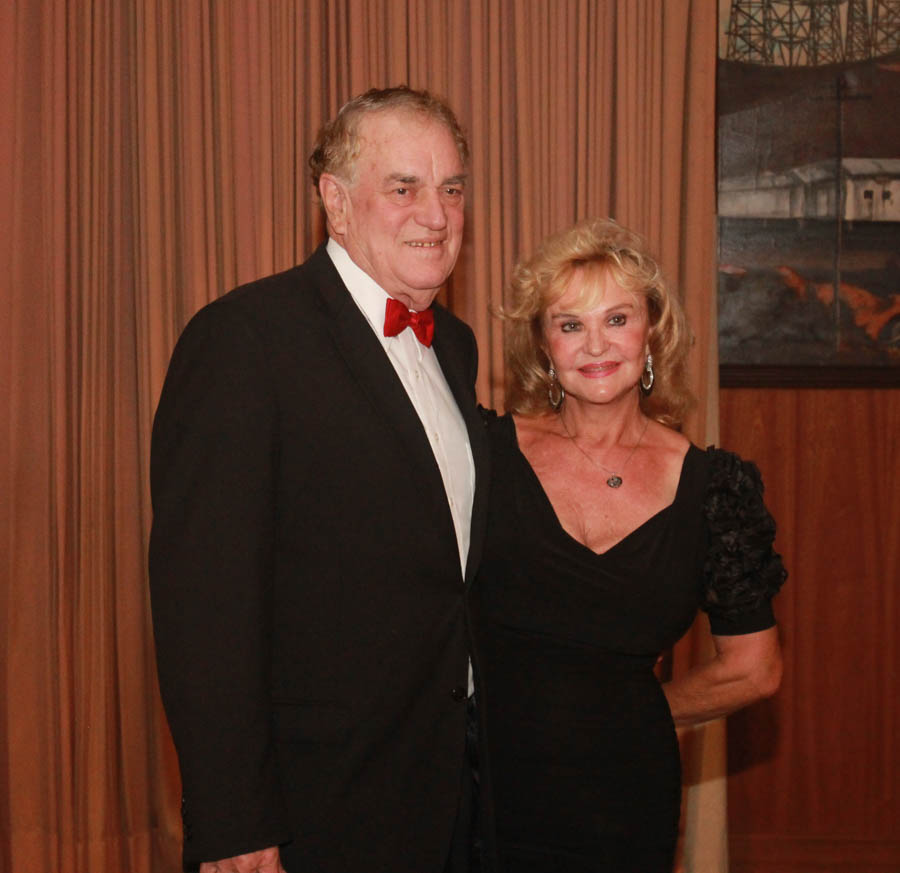 Wally and Ghislene take a moment out for a picture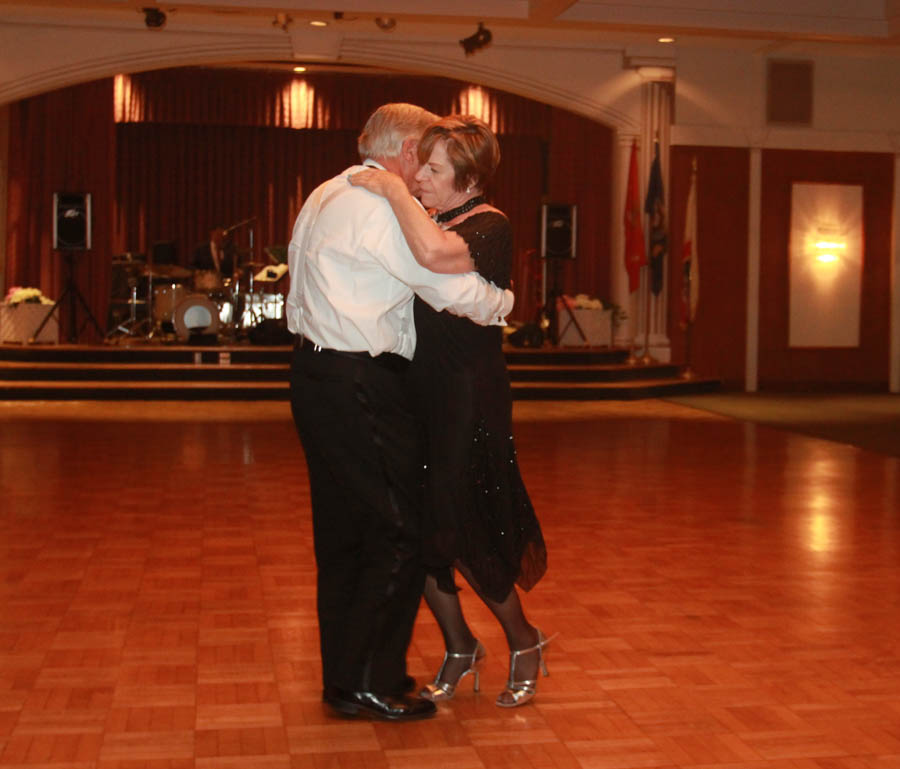 Dancing the night away

Moving with ease...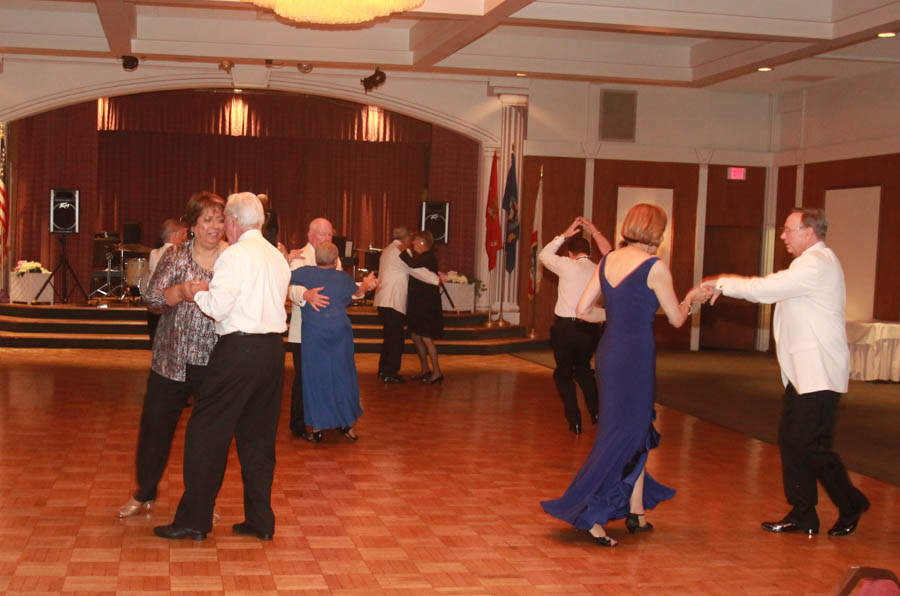 Sharing a wonderful evening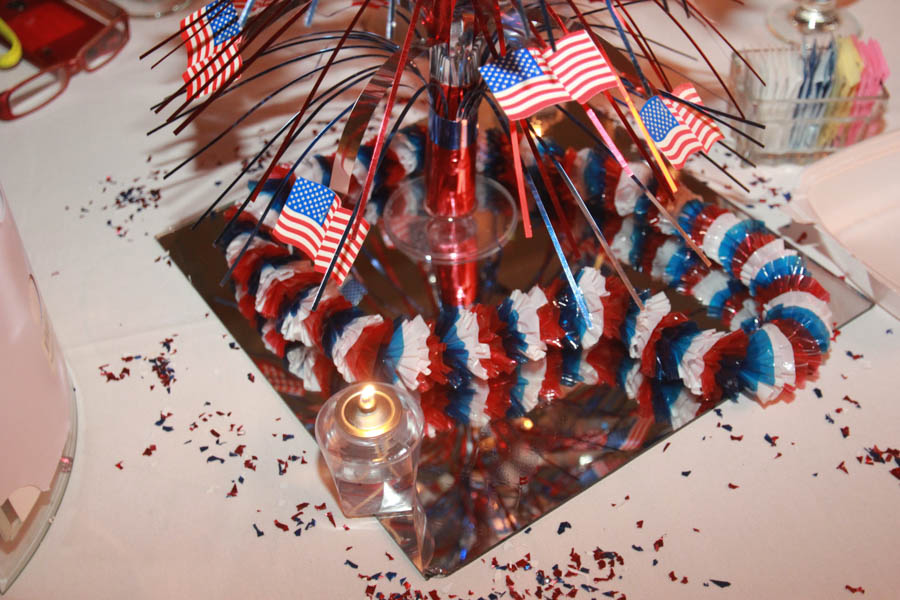 The centerpieces were quite interesting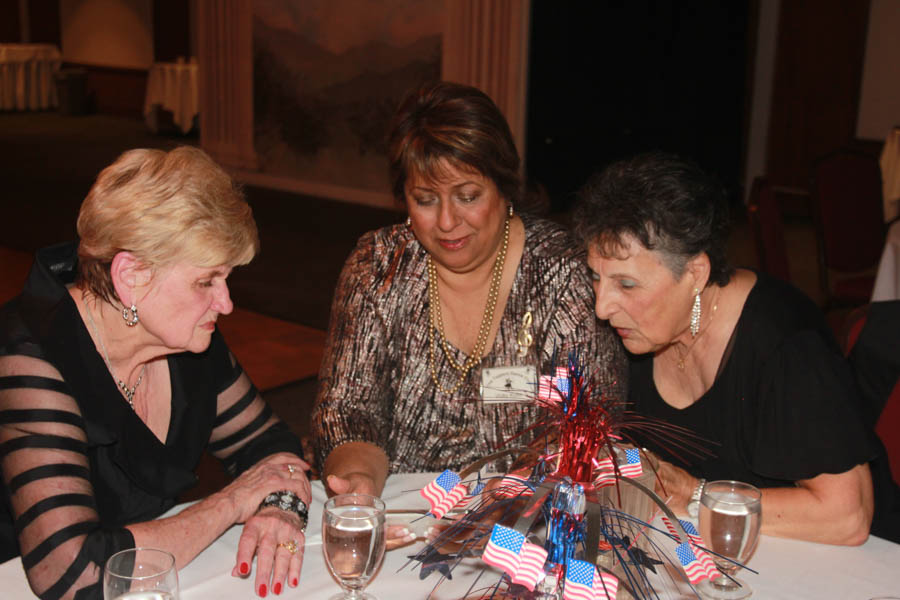 Could it be pictures of a grand son?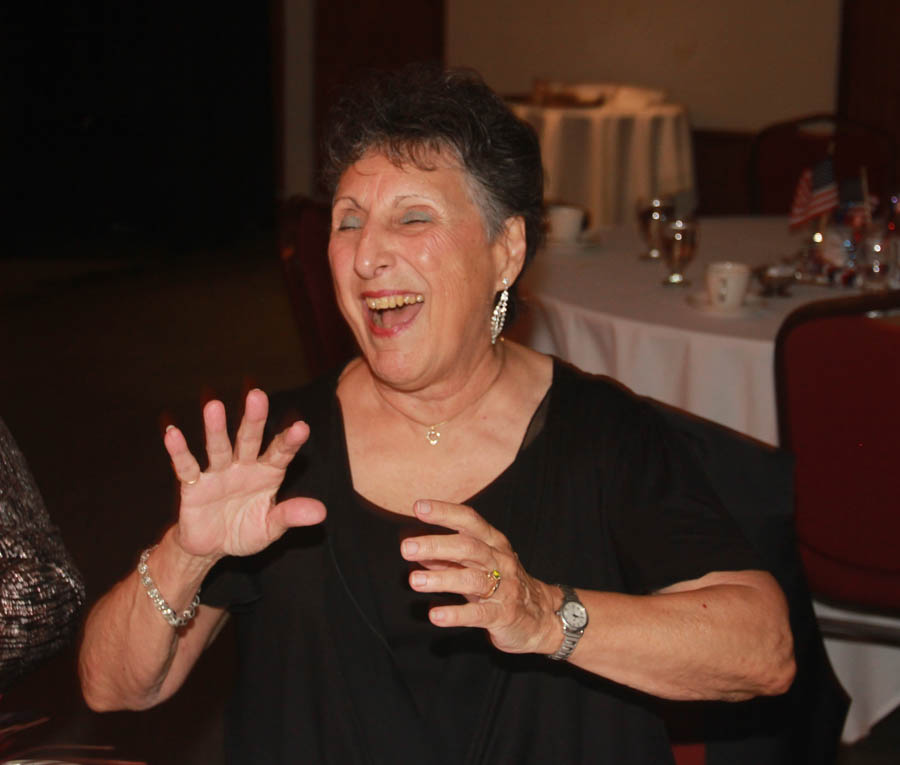 Someone has the giggles

Hear no... Speak no... See no...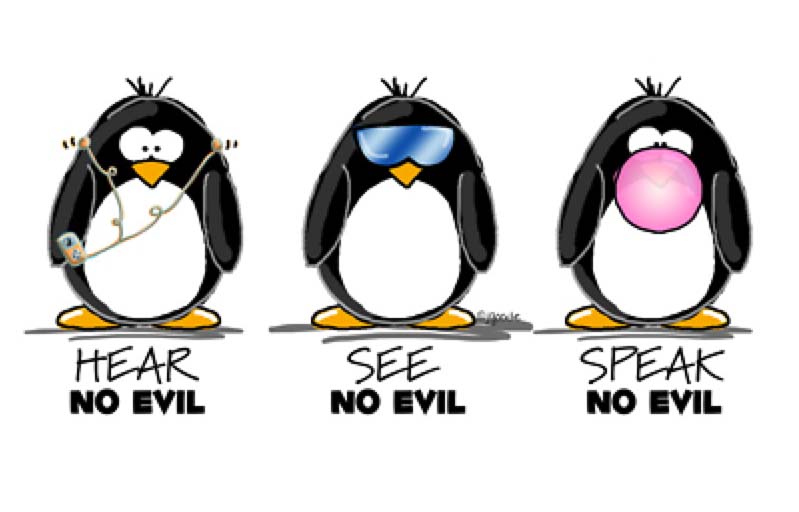 We know how it is done today!

Entertainment everywhere!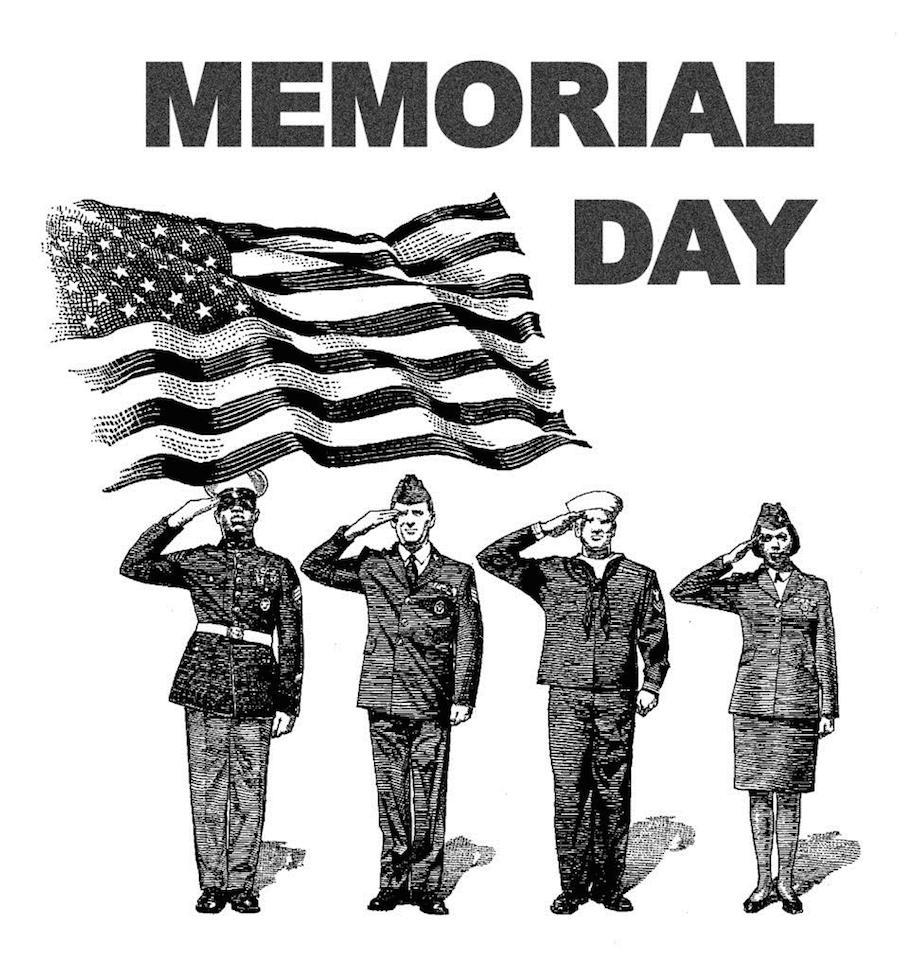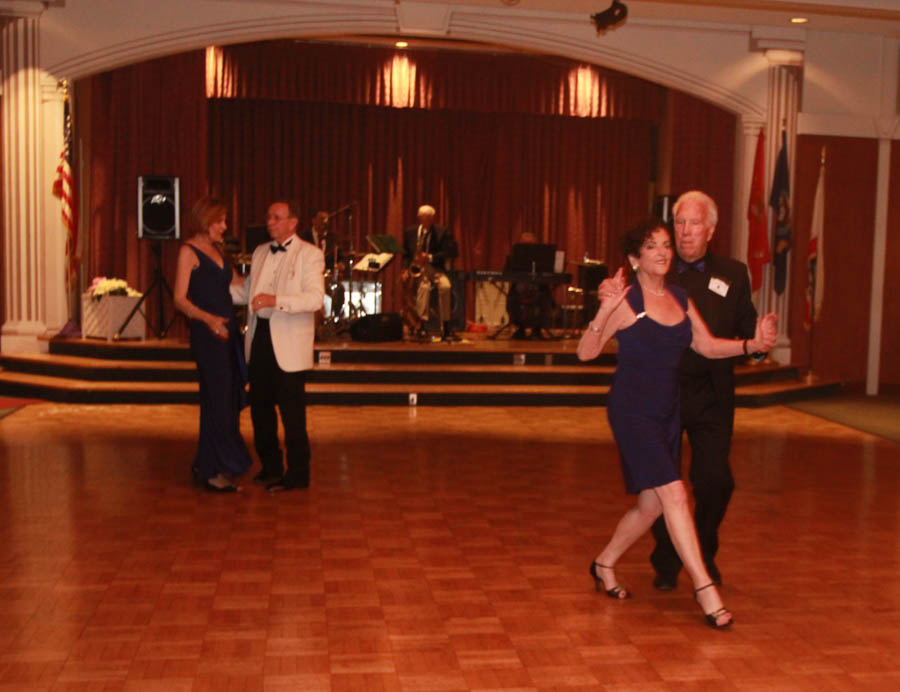 Up and dancing again....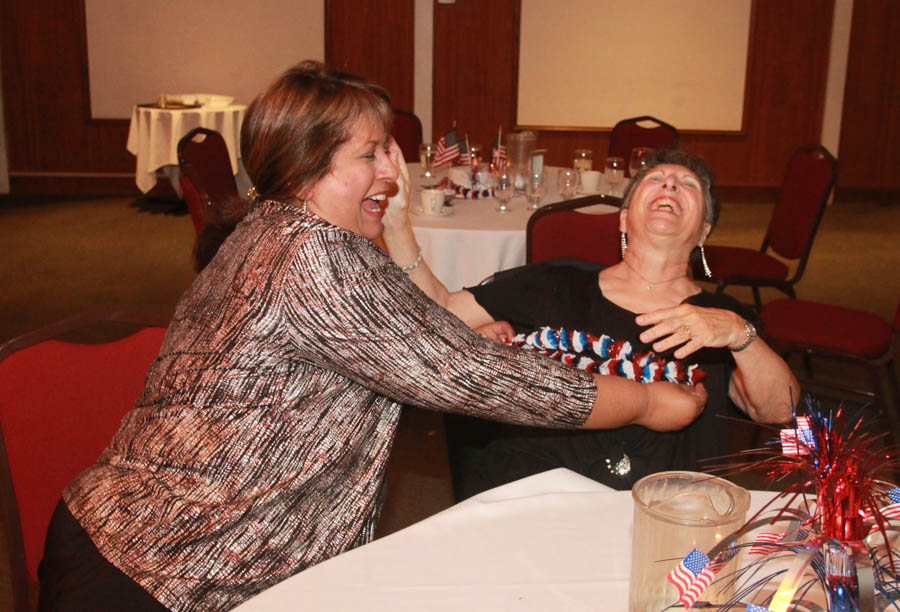 Girls will be girls...

Ghislane visits Irene and Mike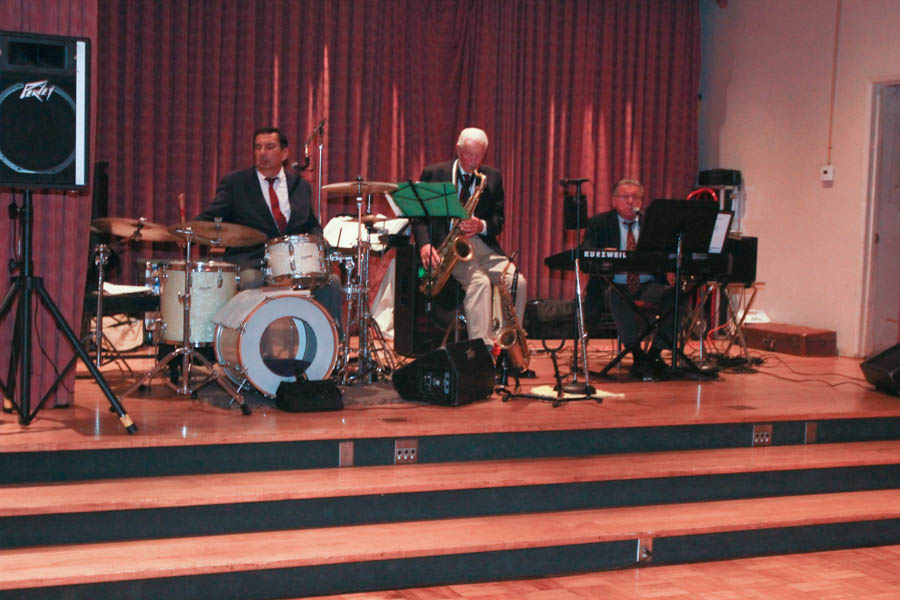 The band kept the dances well mixed and at a proper volume!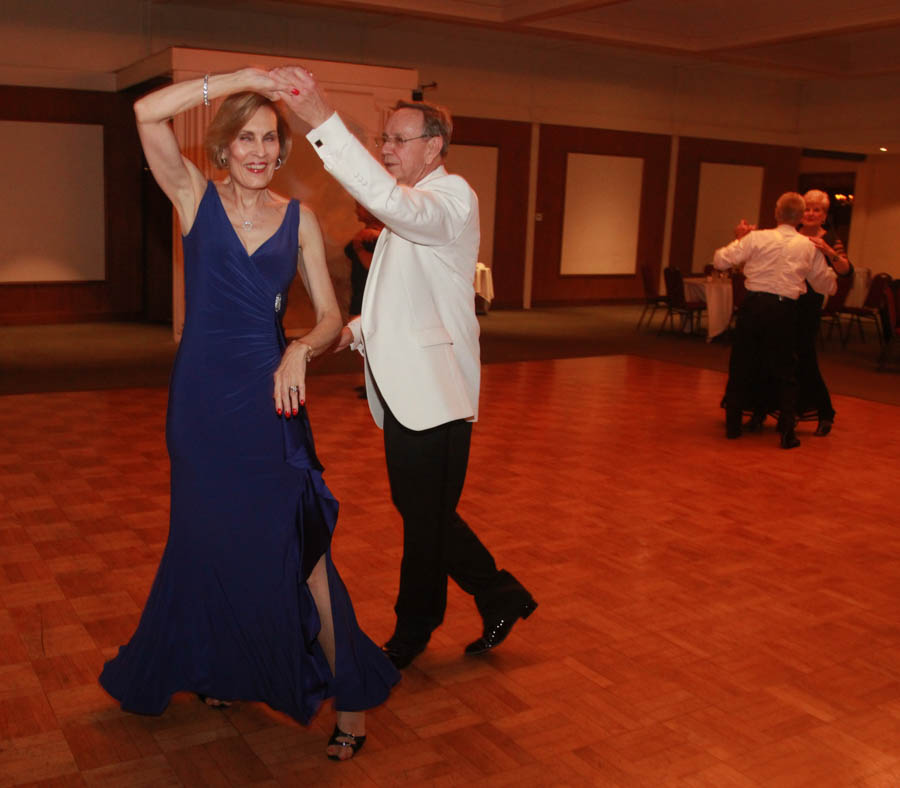 Twirl twirl twirl

"Comeon Larry... Time to dance"

Just enjoying each others company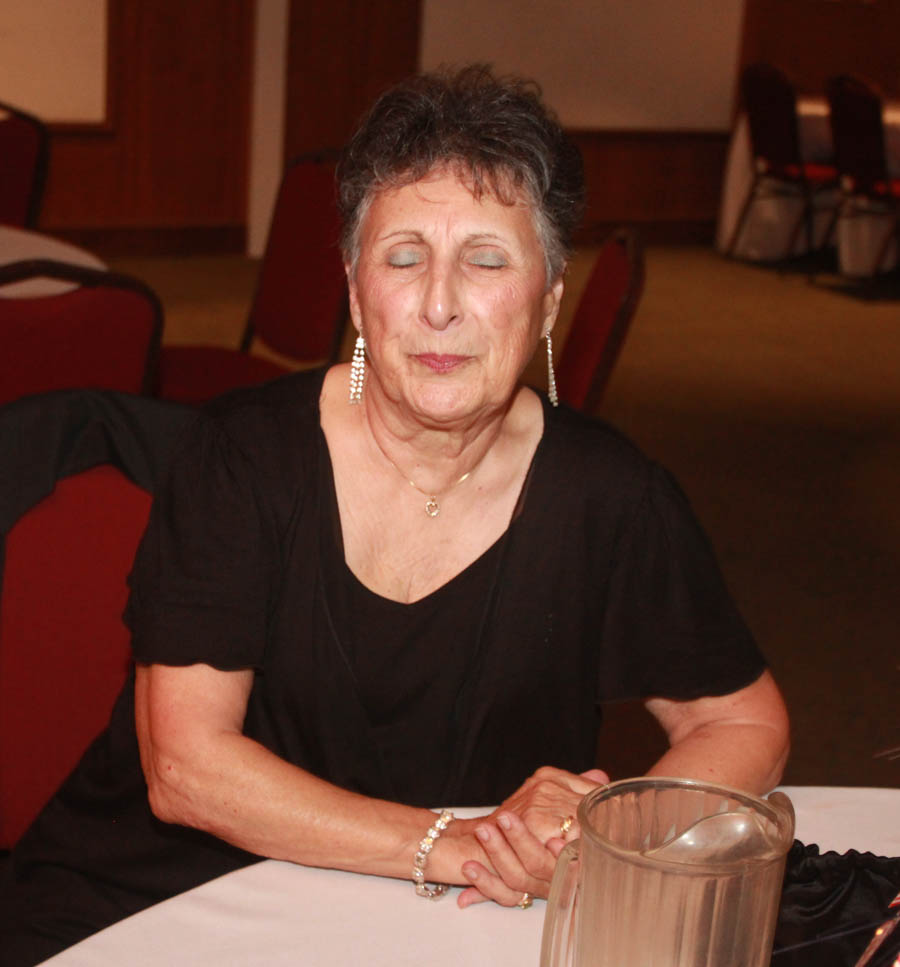 "If I close my eyes, it will all go away"

"That didn't work!"

Larry is up and moving.... Good job Gigi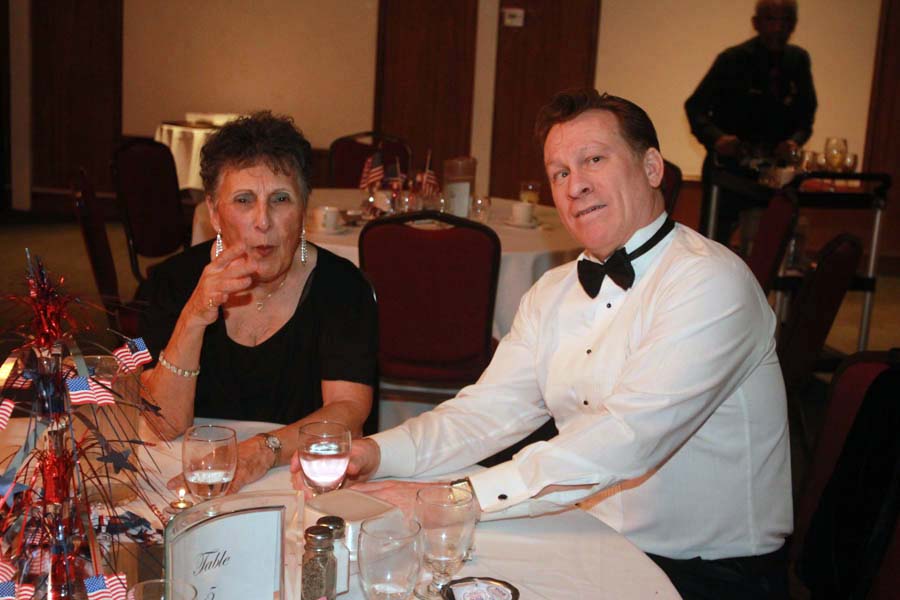 Well, hello there!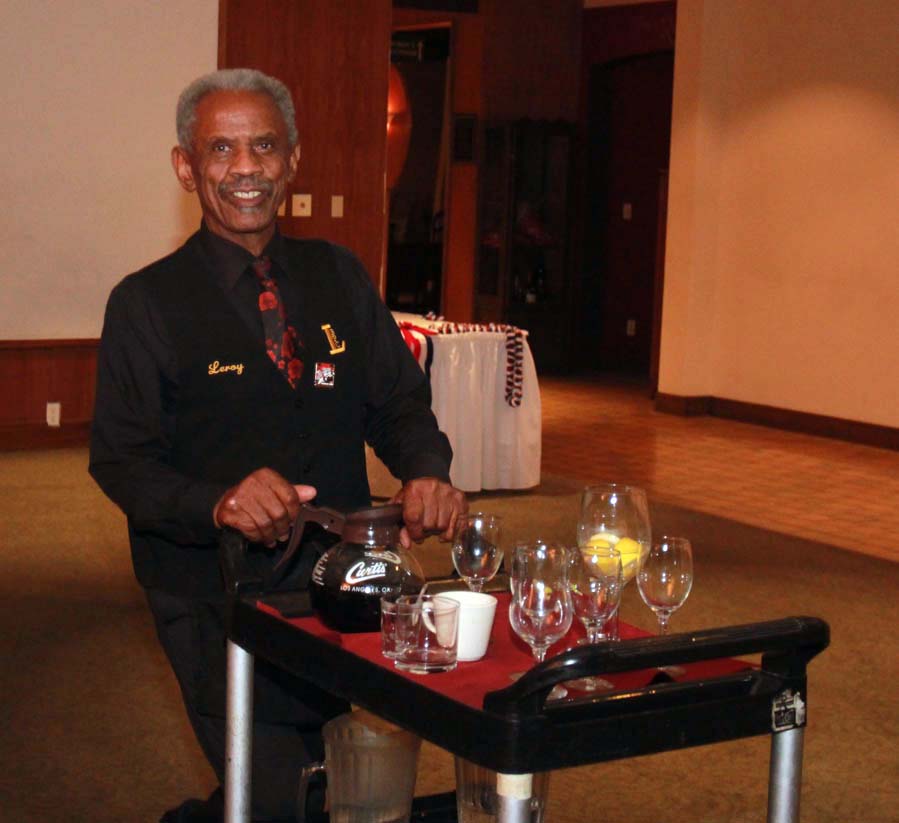 Leroy at your service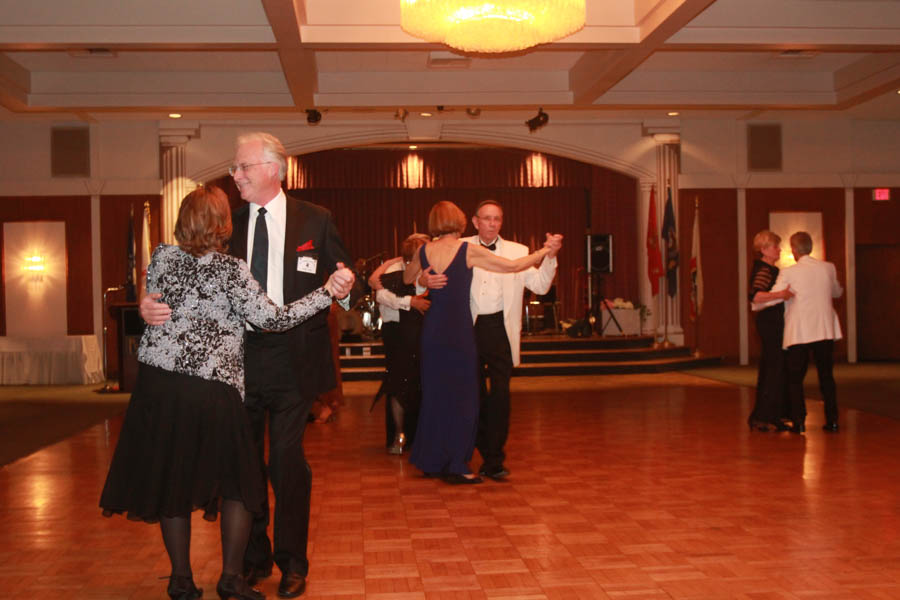 La Mirada is now well represented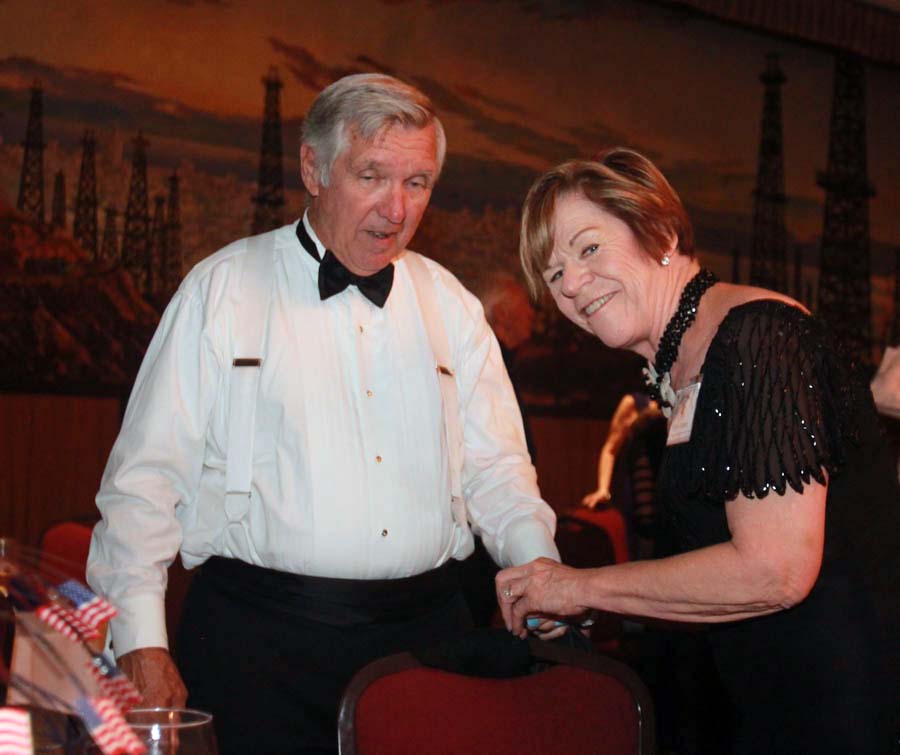 Kathy tries to get Ed's left arm the same length as his right

Heading out?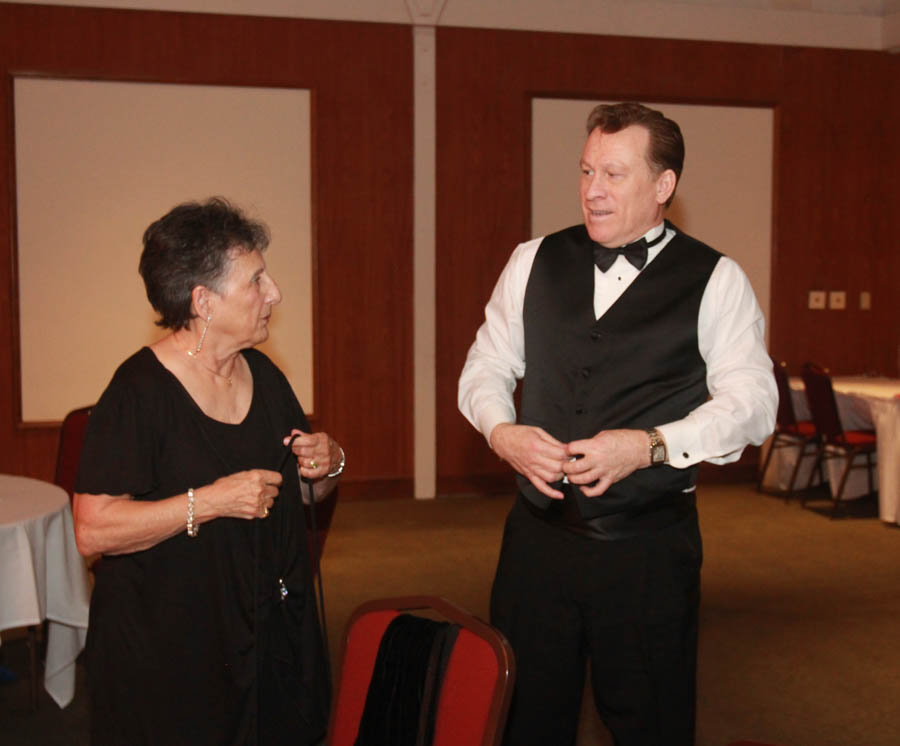 "Would you care to dance?"

"I need to strike my Superman Dancing Pose first!"

Saying good night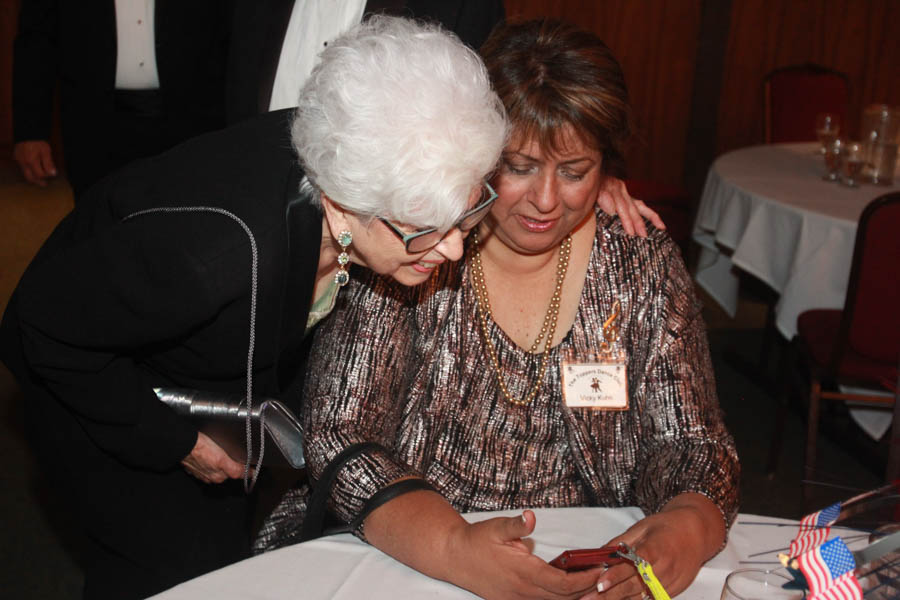 "What... More pictures?"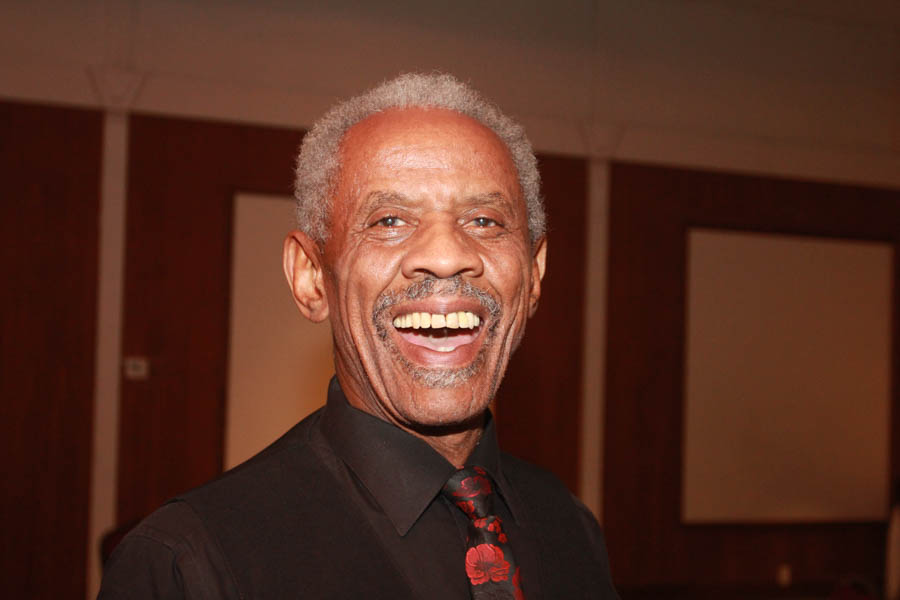 "Good night you all... See you in September"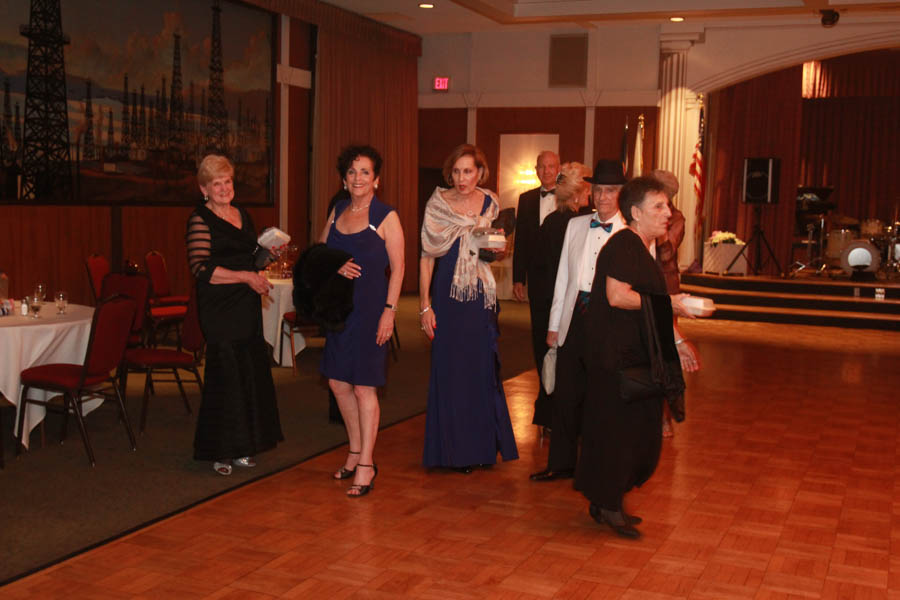 Heading out....
Background Music: Johny Comes Marching Home
Did You Know? - The lyrics to When Johnny Comes Marching Home were written by the Irish-American bandleader Patrick Gilmore during the American Civil War.
Its first sheet music publication was deposited in the Library of Congress on September 26, 1863, with words and music credited to "Louis Lambert"; copyright was retained by the publisher, Henry Tolman & Co., of Boston.
Why Gilmore chose to publish under a pseudonym is not clear, but popular composers of the period often employed pseudonyms to add a touch of romantic mystery to their compositions.
Gilmore is said to have written the song for his sister Annie as she prayed for the safe return of her fiancé, Union Light Artillery Captain John O'Rourke, from the Civil War, although it is not clear if the engagement already existed in 1863, as the two were not married until 1875.