Welcome To Winter 2015 At The Petroleum Club (Page One)
(January 16th 2015) Last Updated: 09/11/2019 10:38:AM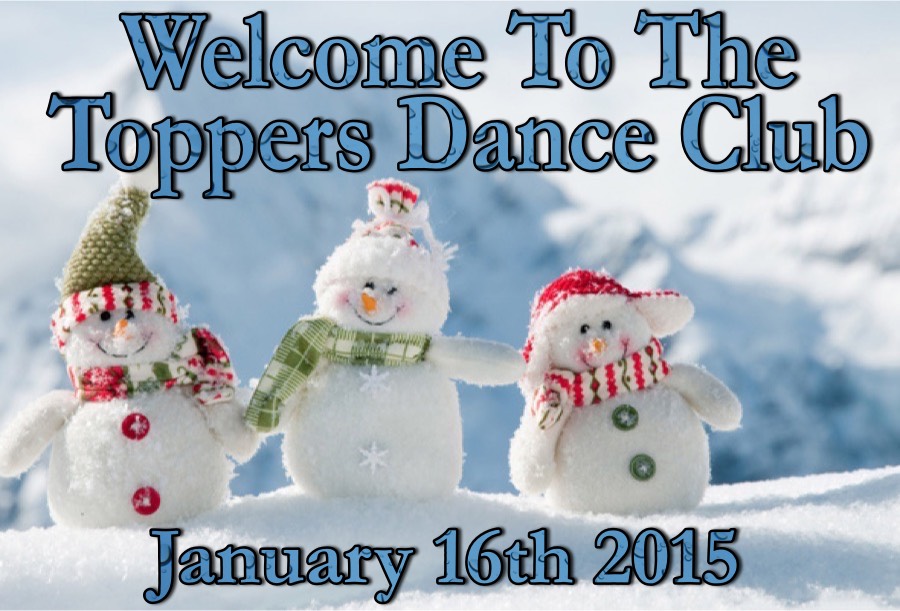 Time To Meet And Greet
It's the first dance of 2015 and we are ready to Rock and Roll. The weather has been a little cool but nothing like on the east coast. The Petroleum Club had us in the large ballroom and our band was really moving this evening. We had 51 people this evening including several guests! Howard Solomon kept the very dancable music going all evening. Please enjoy the fun...
Your Board Hard At Work

Neil checks the "Naughty and Nice List" ... A left-over from Christmas

Guess he found some "Naughties"!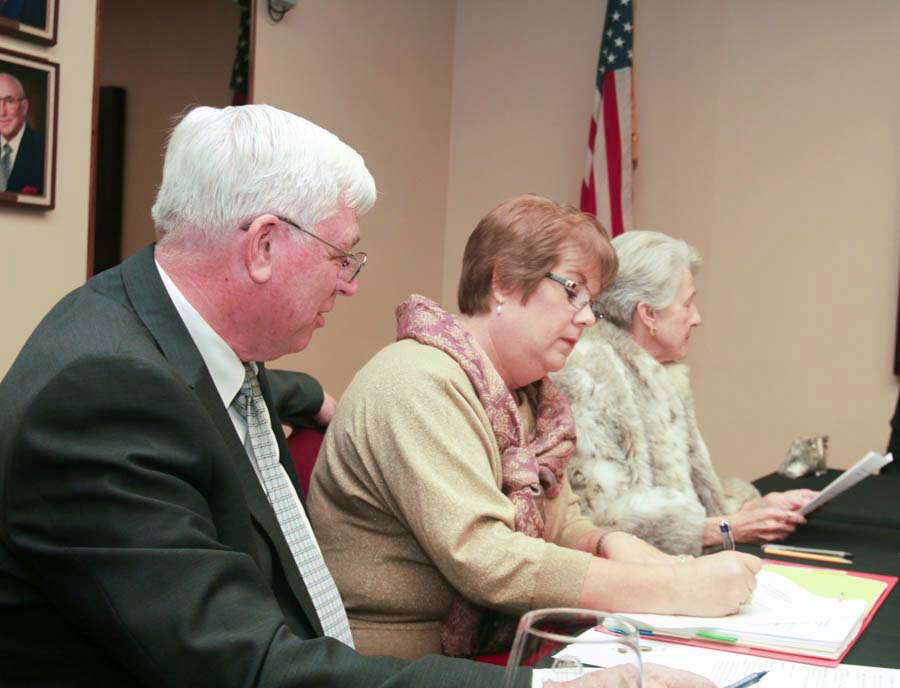 The Veep (Dean), Secretary (Lori), and Treasurer (Diane) hard at work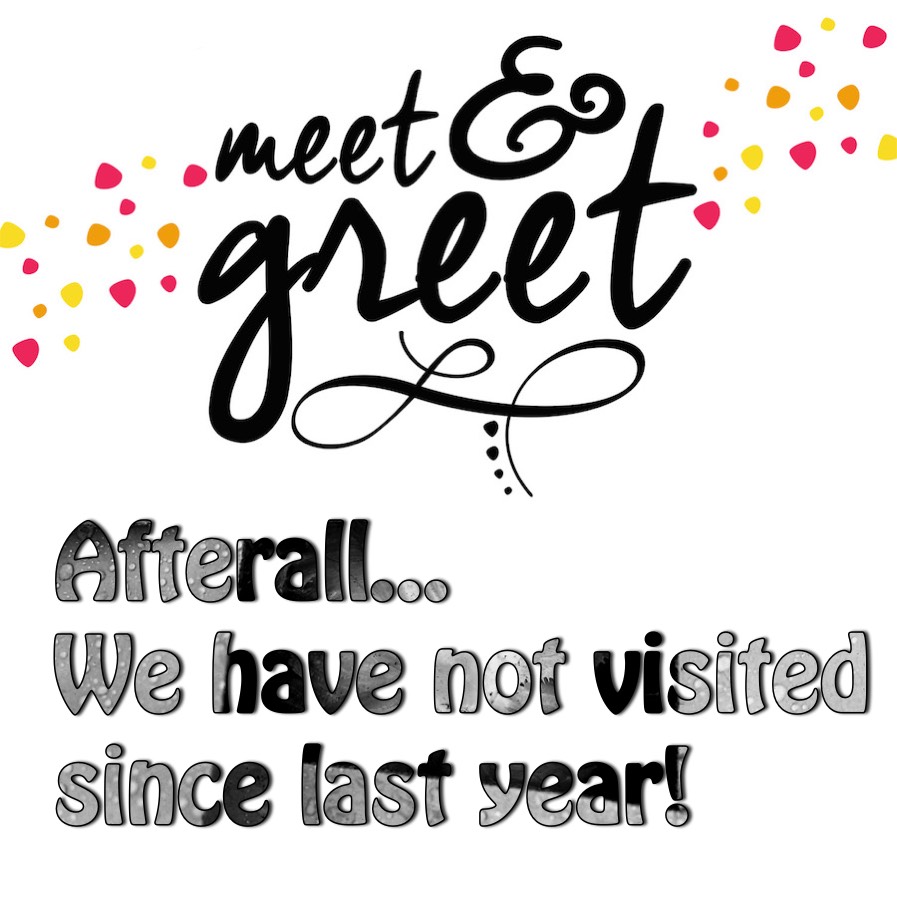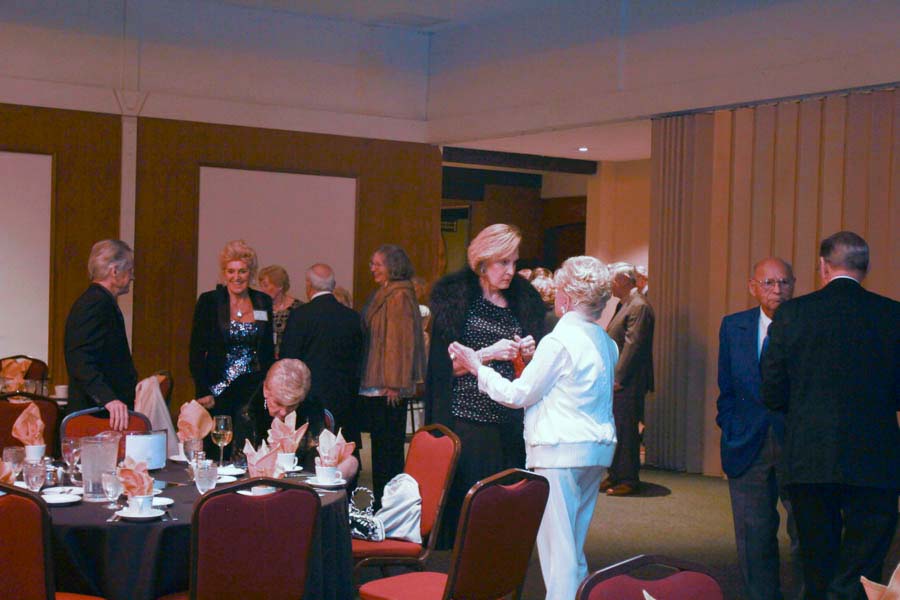 It must be winter... All the ladies have coats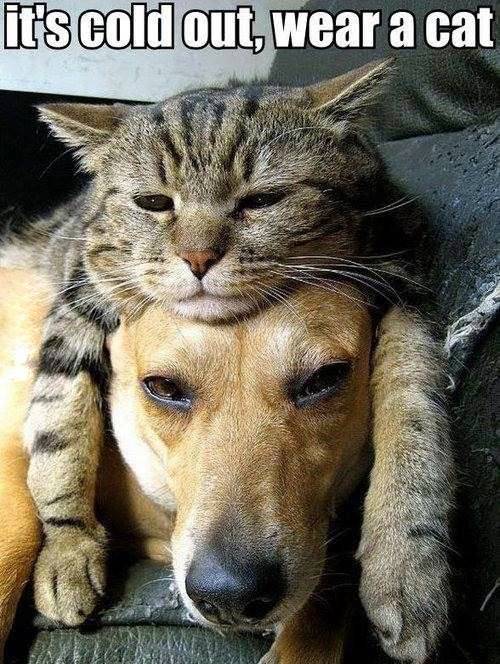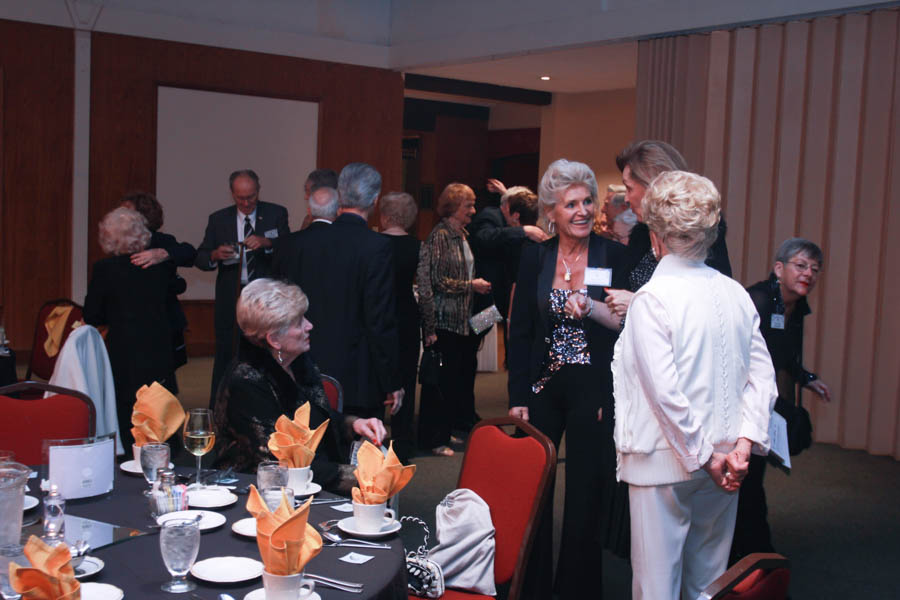 Right on schedule...
By 6:15 we were all in our places with smiles on our faces

Soon the tables will be full of celebrating people!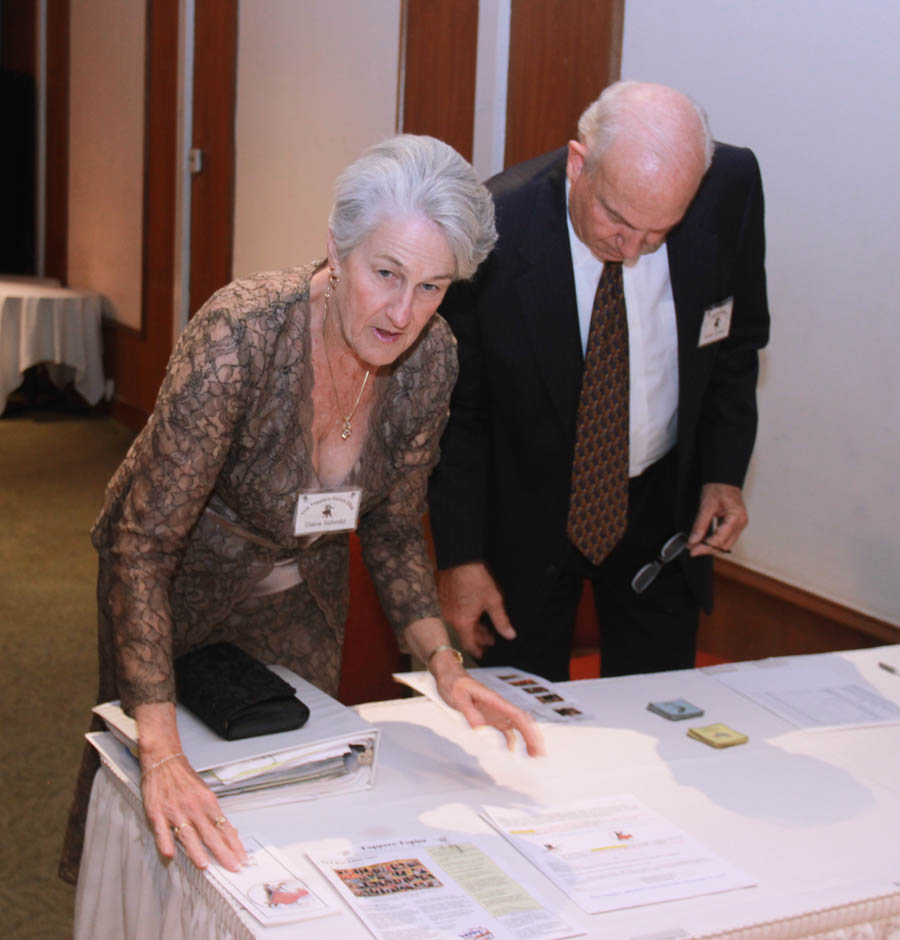 "What did you say your name was?"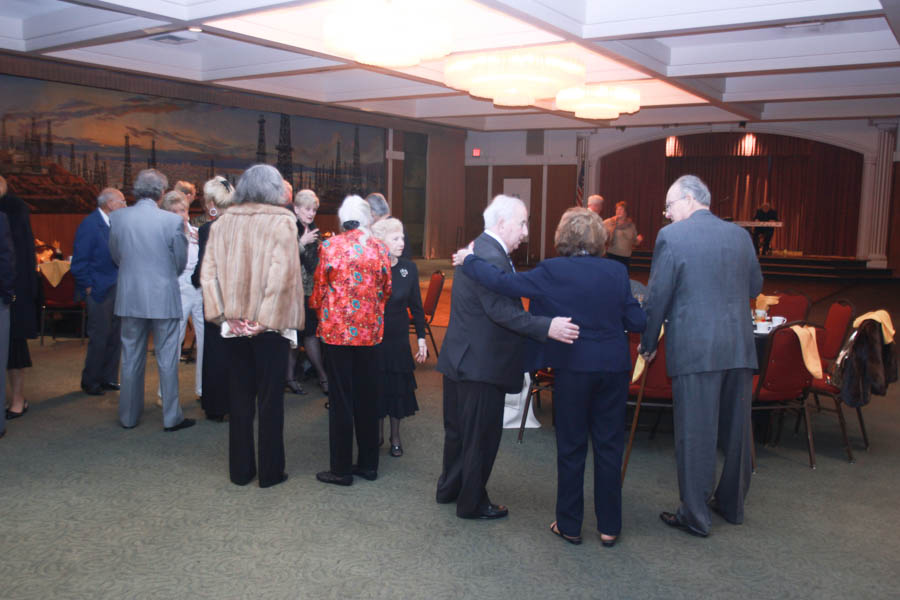 "Where is table two?"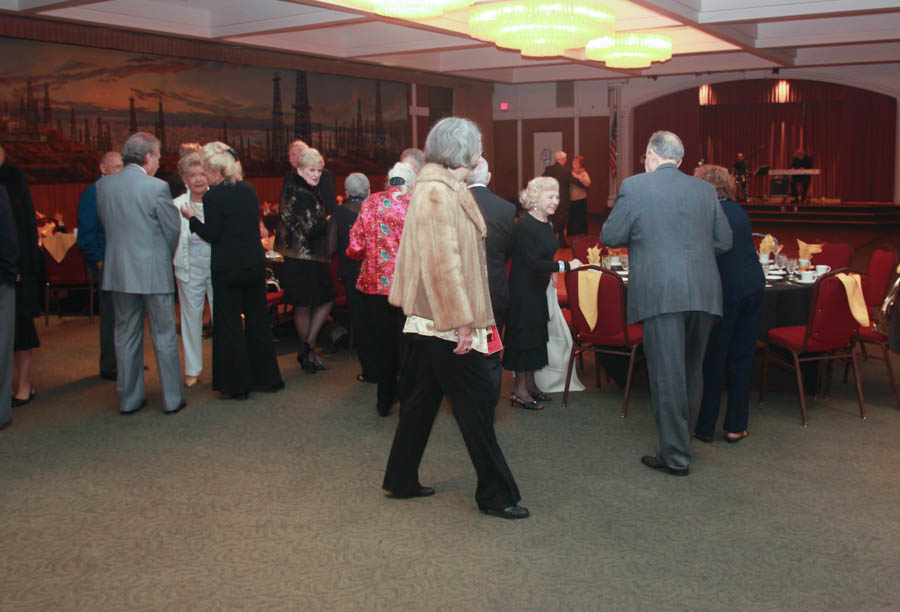 "Ah ha... Two is between one and three!... We knew that!"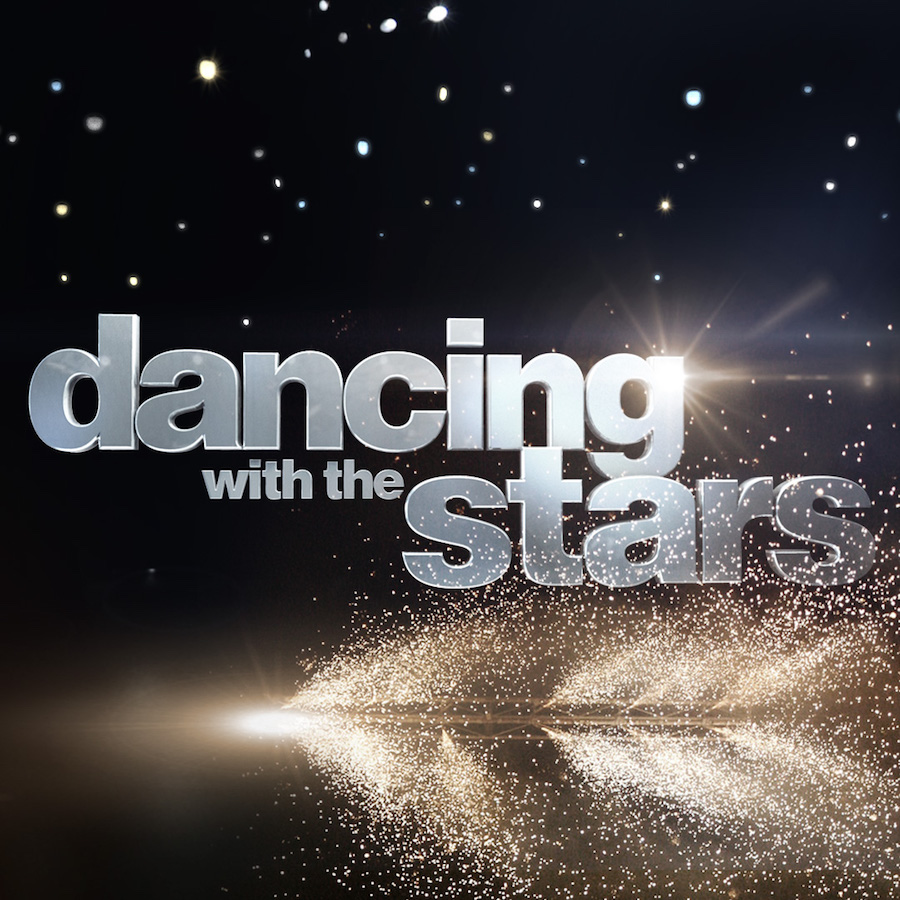 When the music begins... Toppers gravitate toward the dance floor...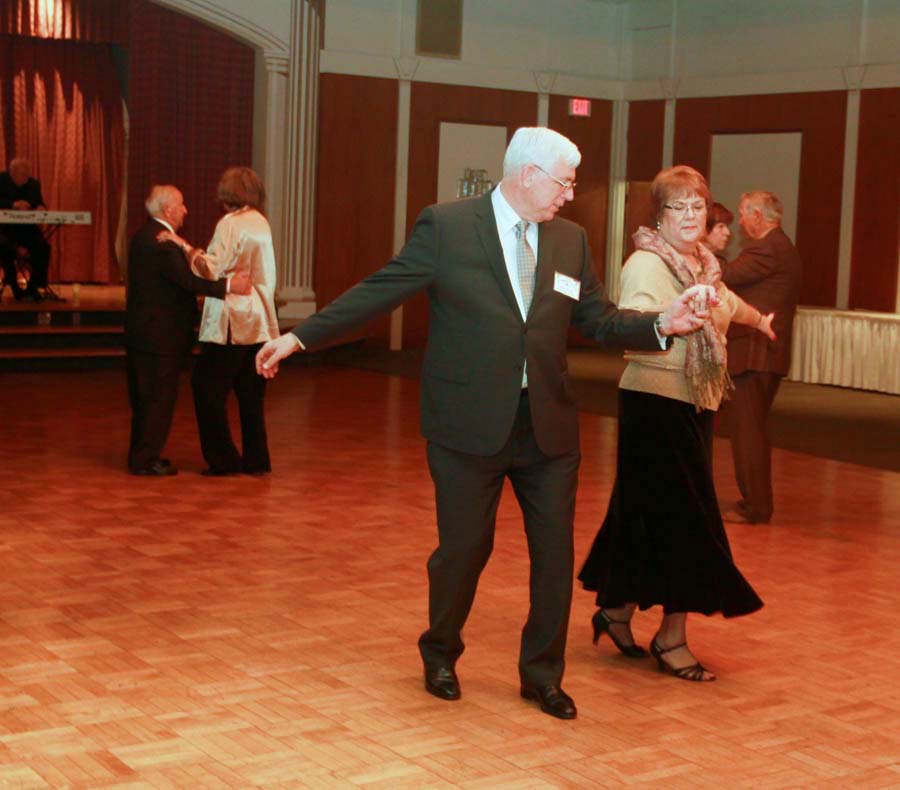 Dean and Lori get the floor moving...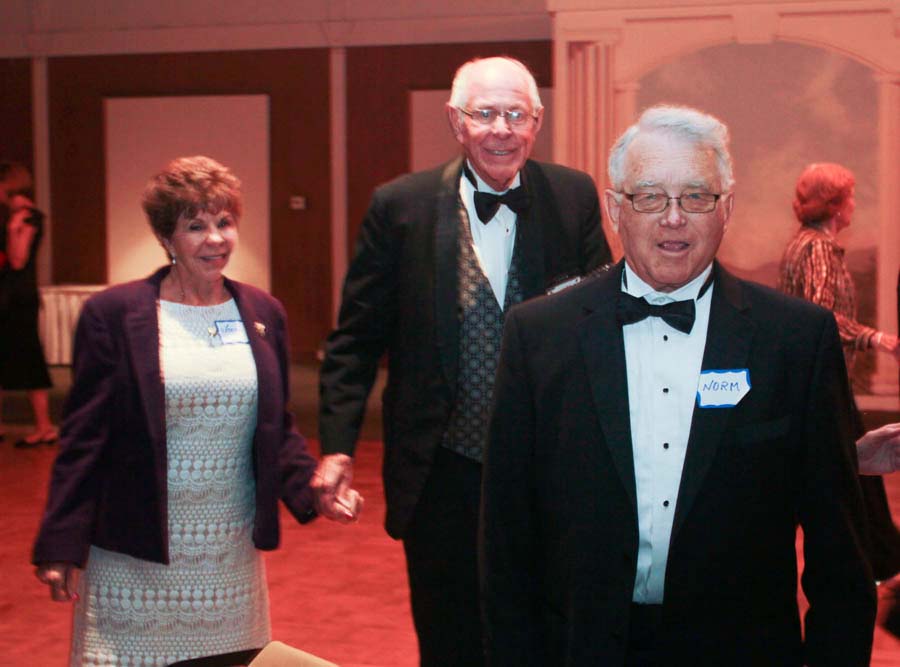 Freda, Richard and guest Dean ... Looking for Nina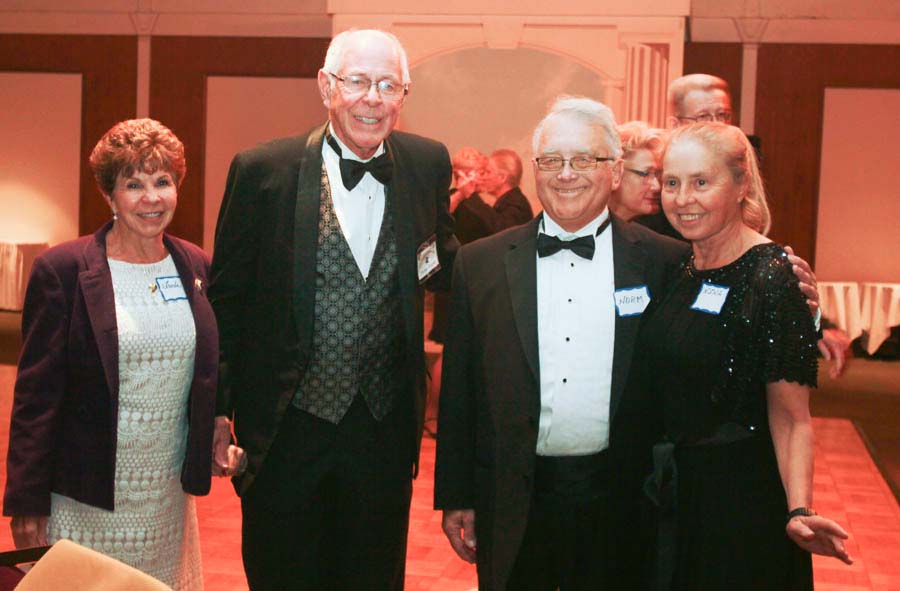 "We found Nina...We are now all here... Time to dance!"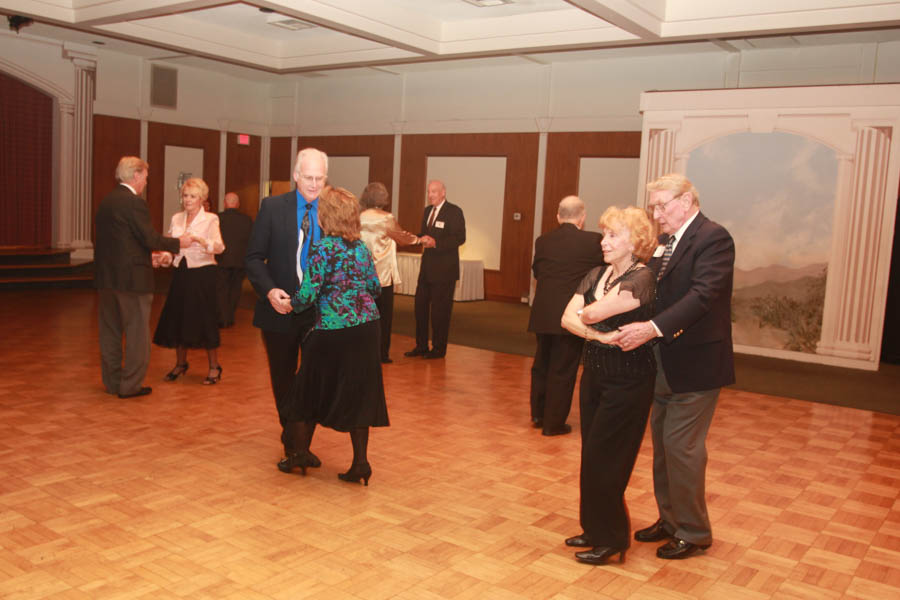 Swing time...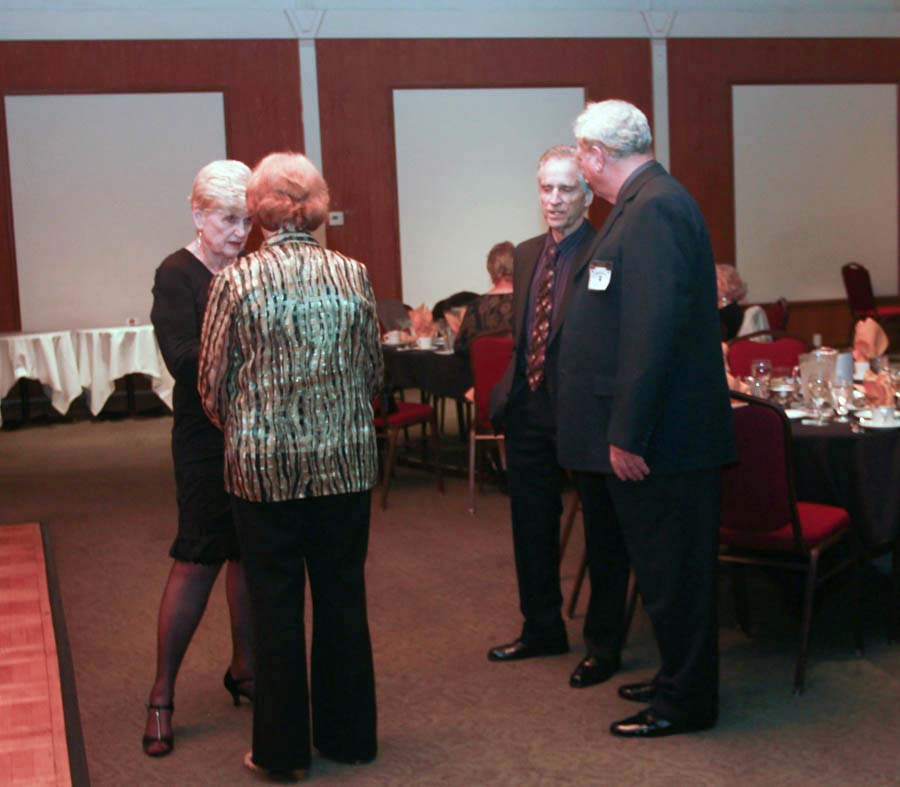 Catching up since dancing on Year Years Eve

Dean collects inputs for his famed "mid-dance announcements" session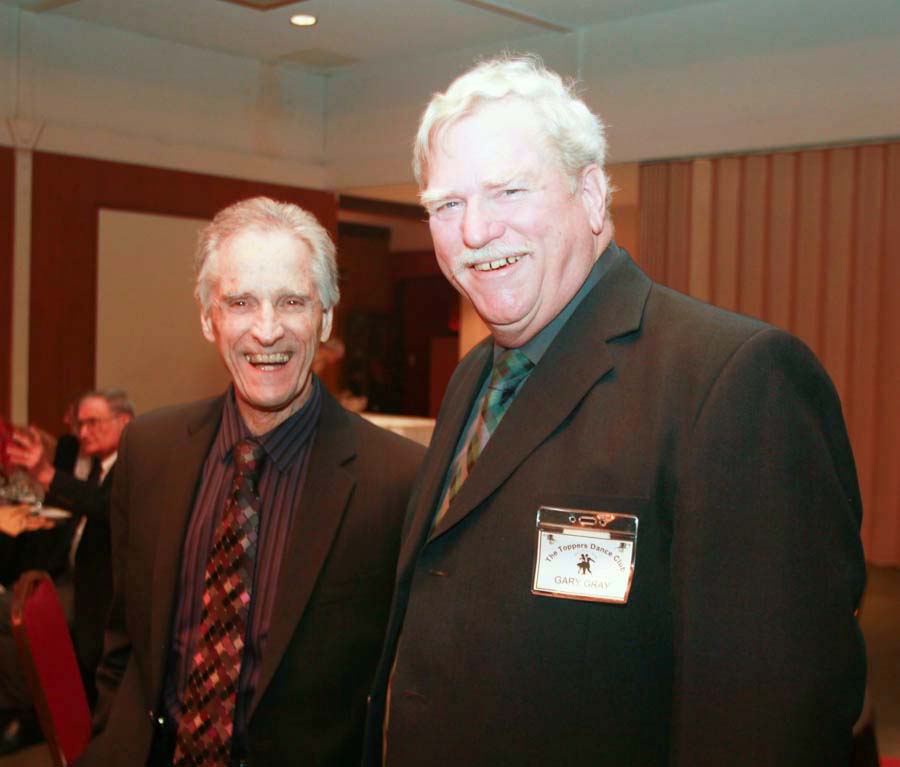 Lucky and Gary must be up to something!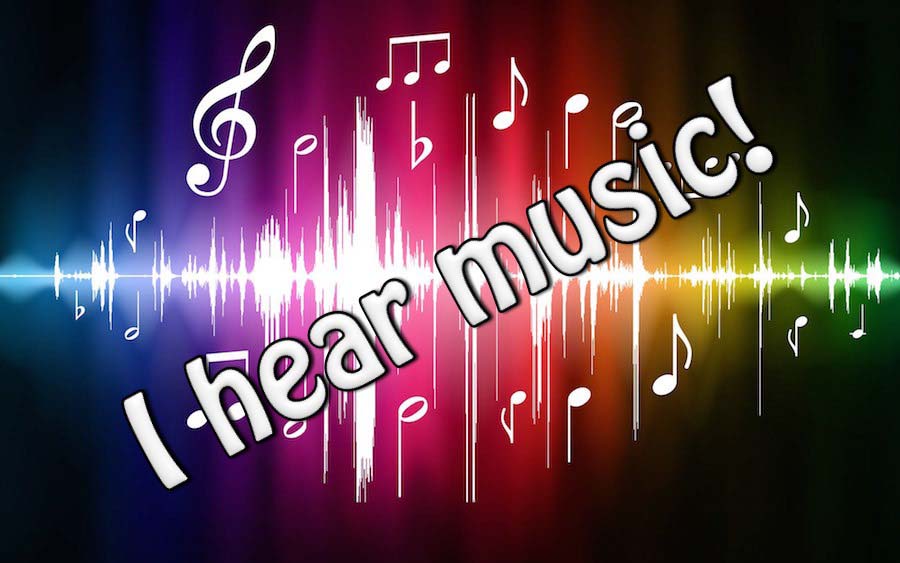 Meanwhile on the dance floor...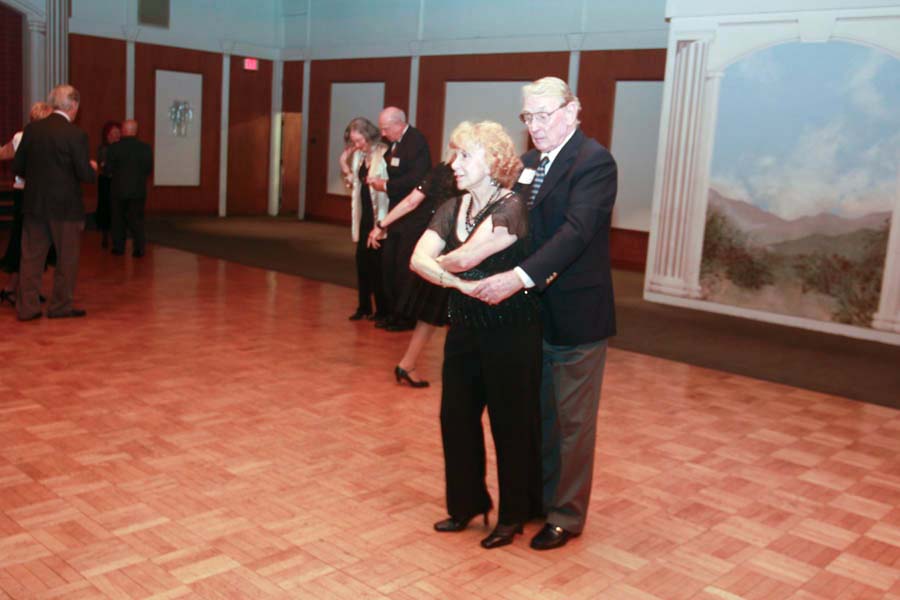 "Neal... Stop right there... You are nice and warm!"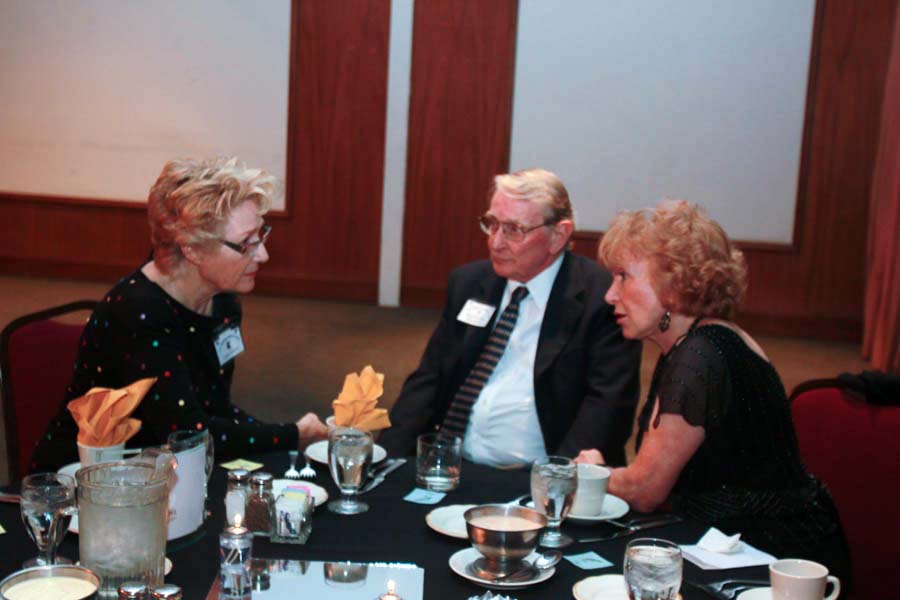 Soooo... What's the latest?

Dean collects additional material

Diane and Carolyn

Lynne makes the rounds... Great to have Lynne back!