Kicking Up Our Heels (Page Three)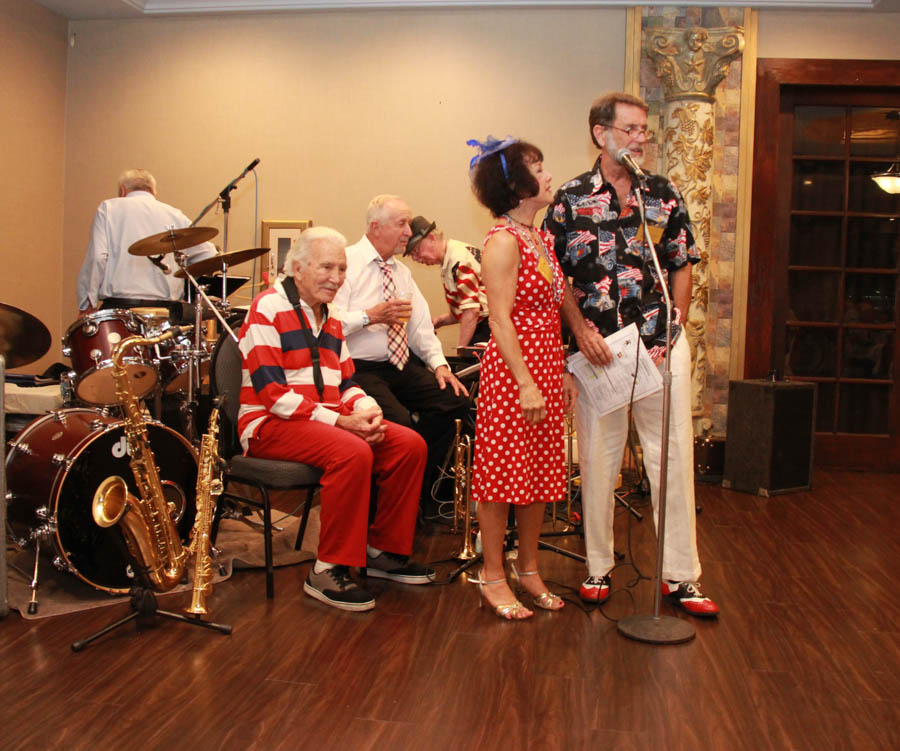 "Attention on deck!"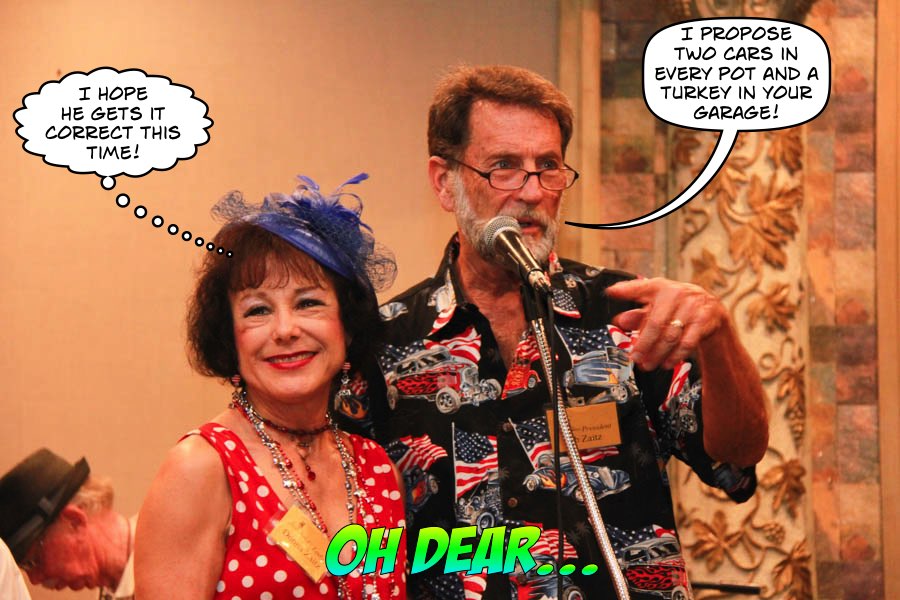 Marilyn will select someone to pick the winning ticket!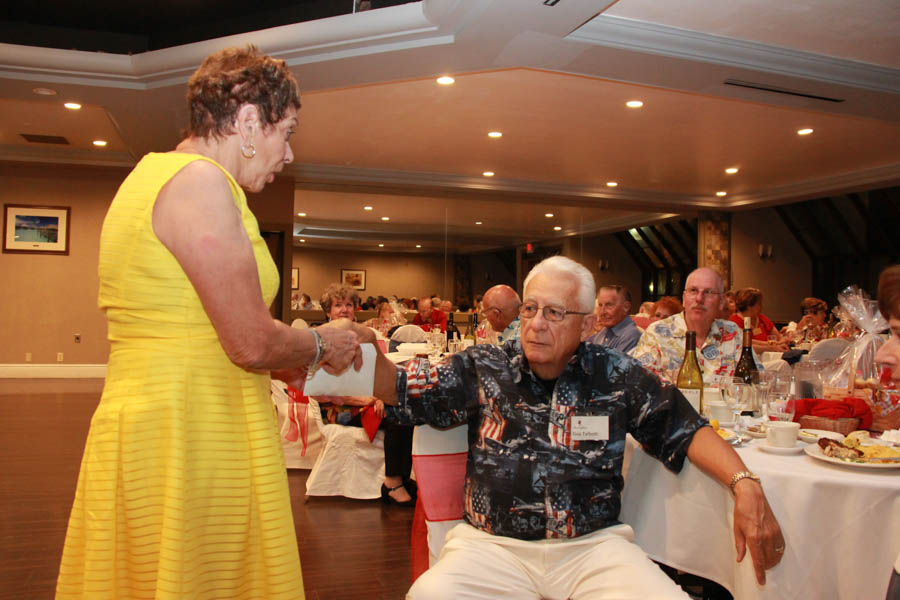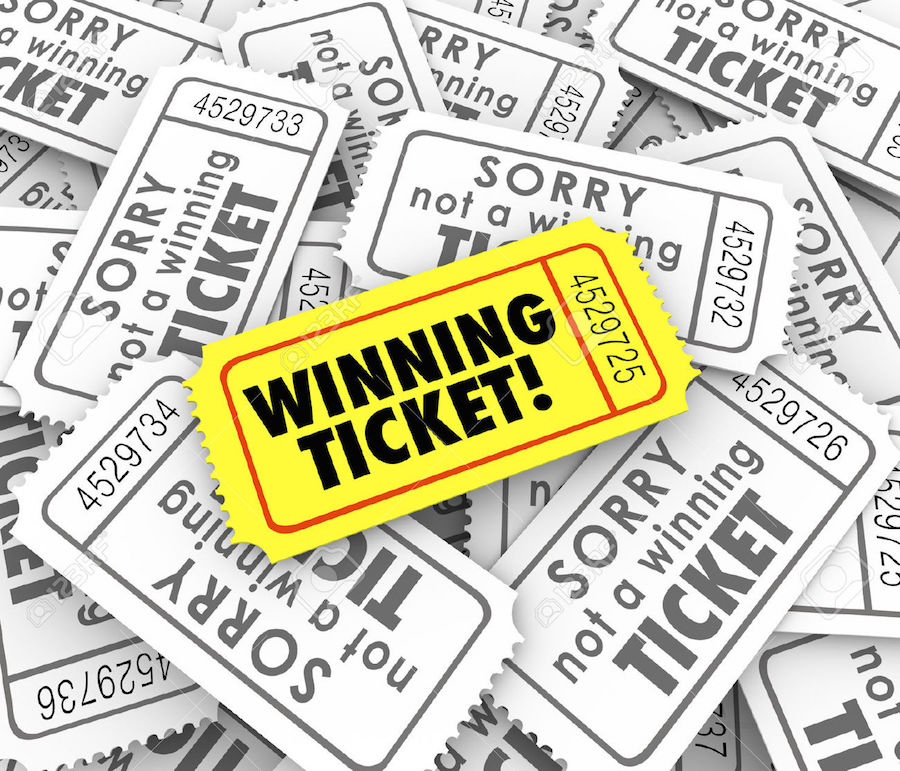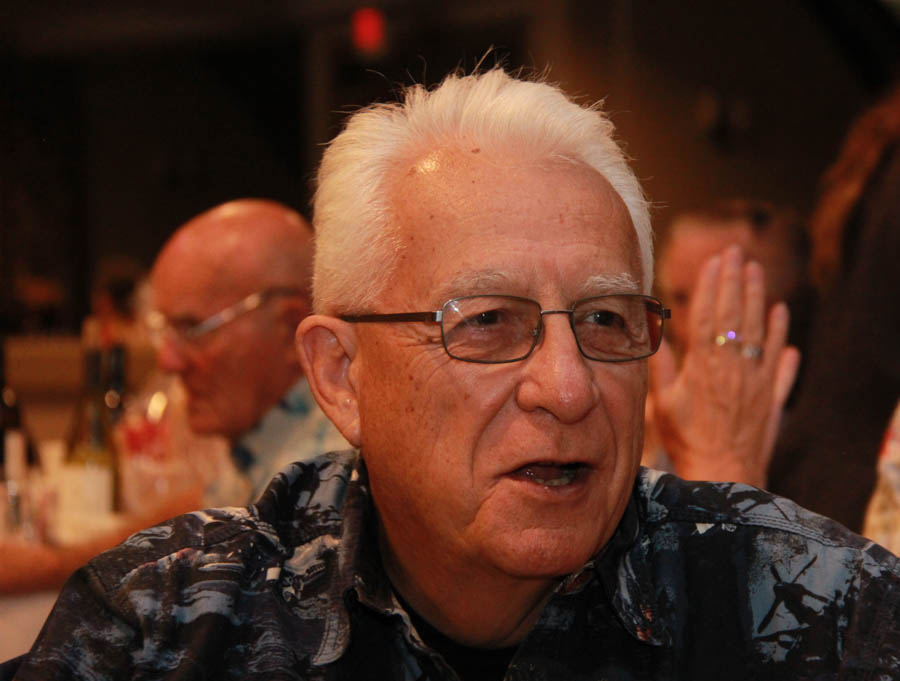 Excellent selection!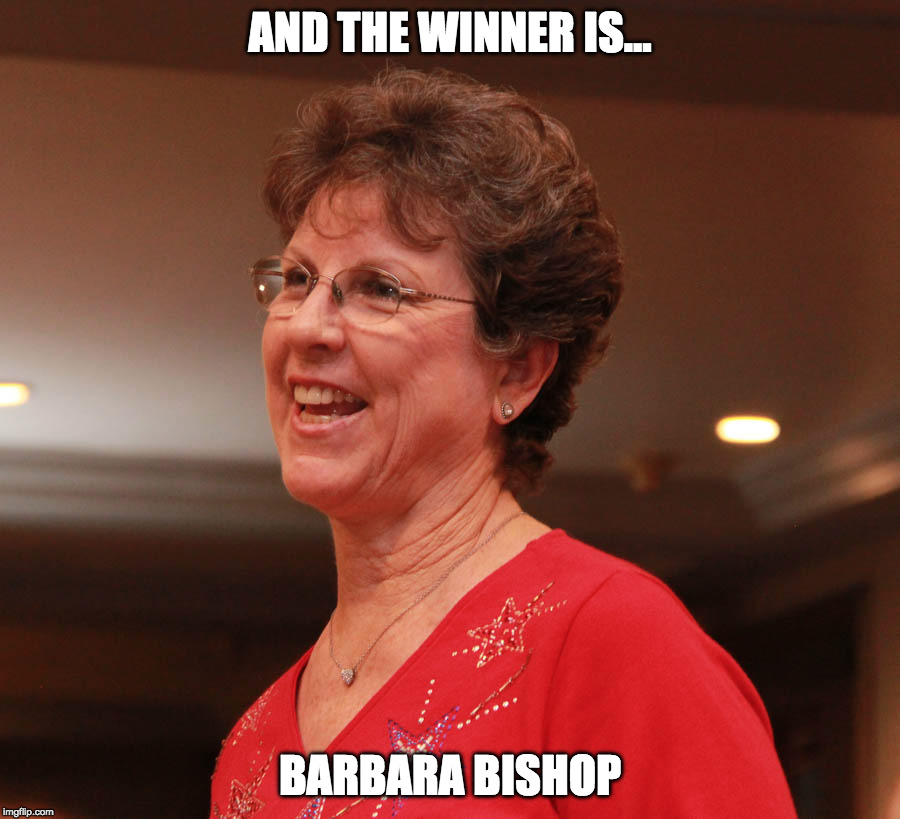 Getting up to be recognized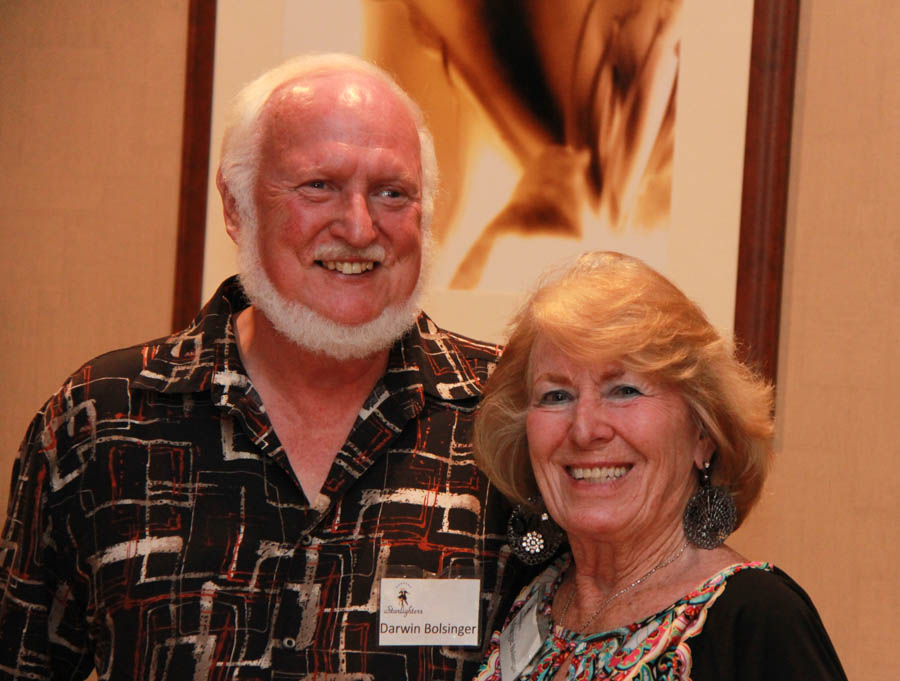 The Bolsingers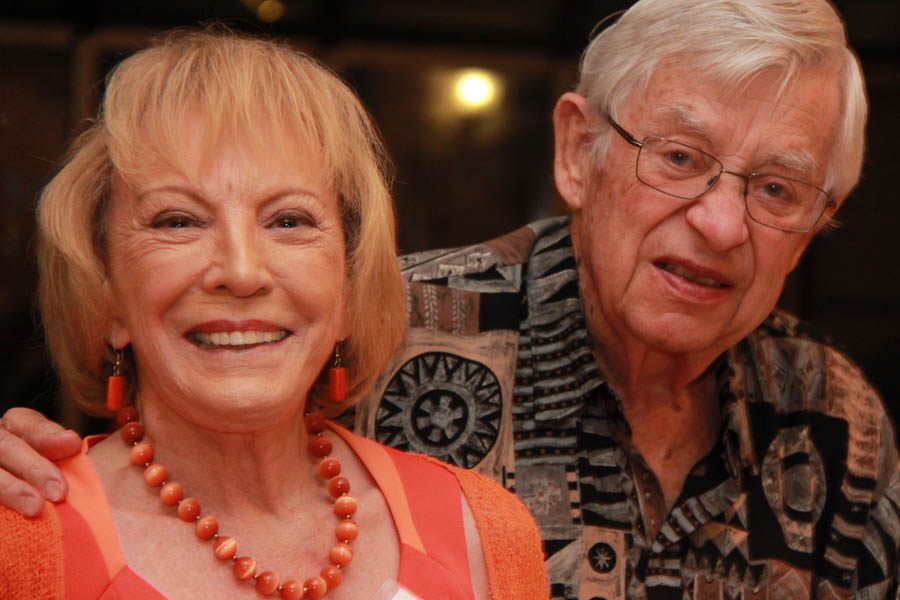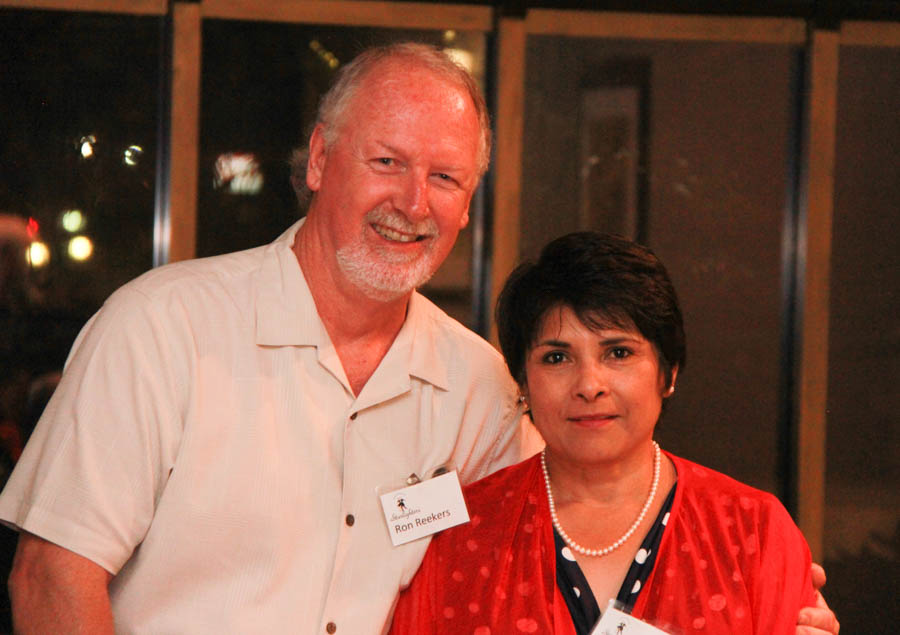 The Reekers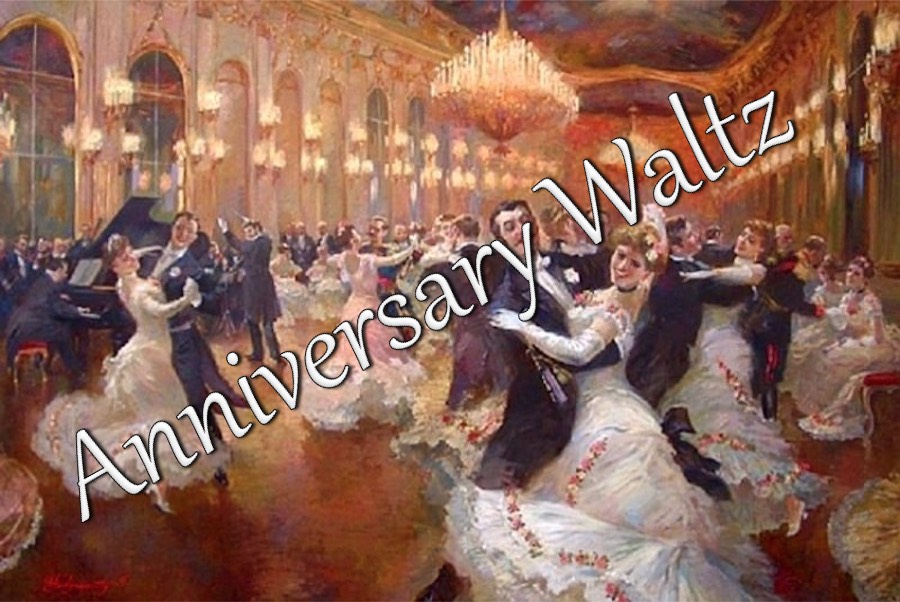 Gliding across the floor to the waltz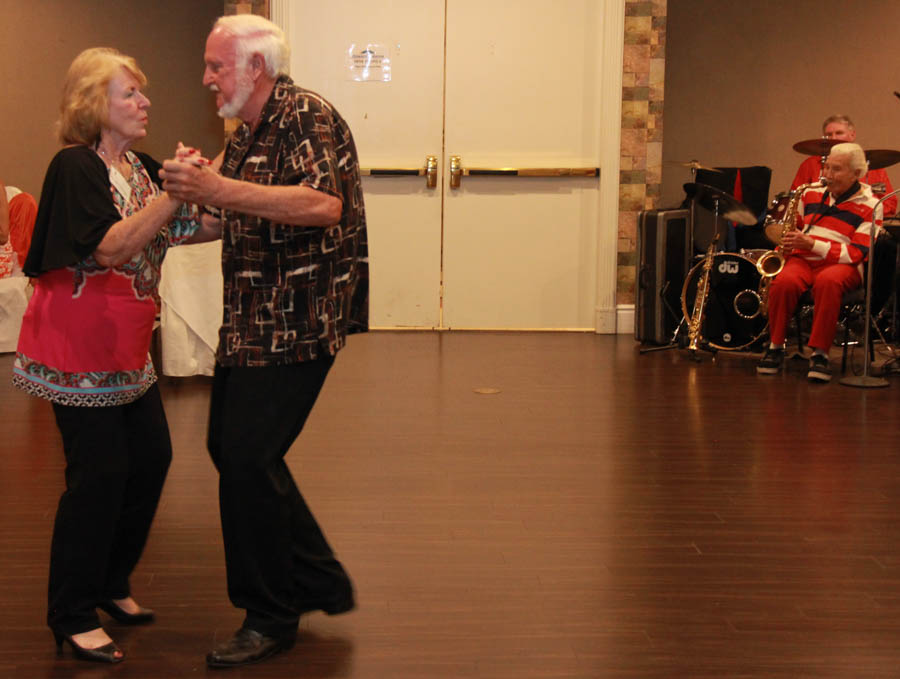 Very graceful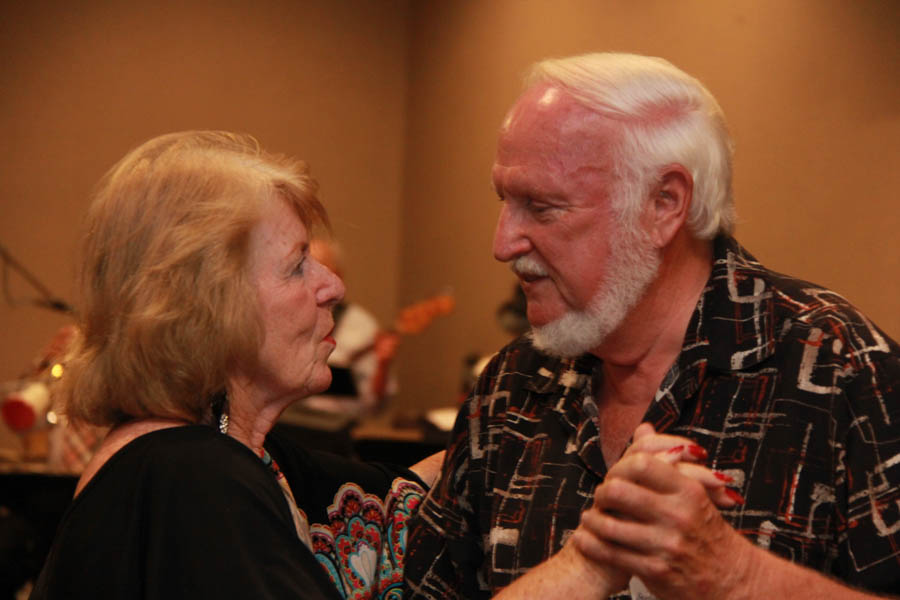 Romance is definitely in the air!

Sue and Vicky are now looking for Paul and Del

Post dinner dancing... The calorie killer!

A moment of silence for my feet please...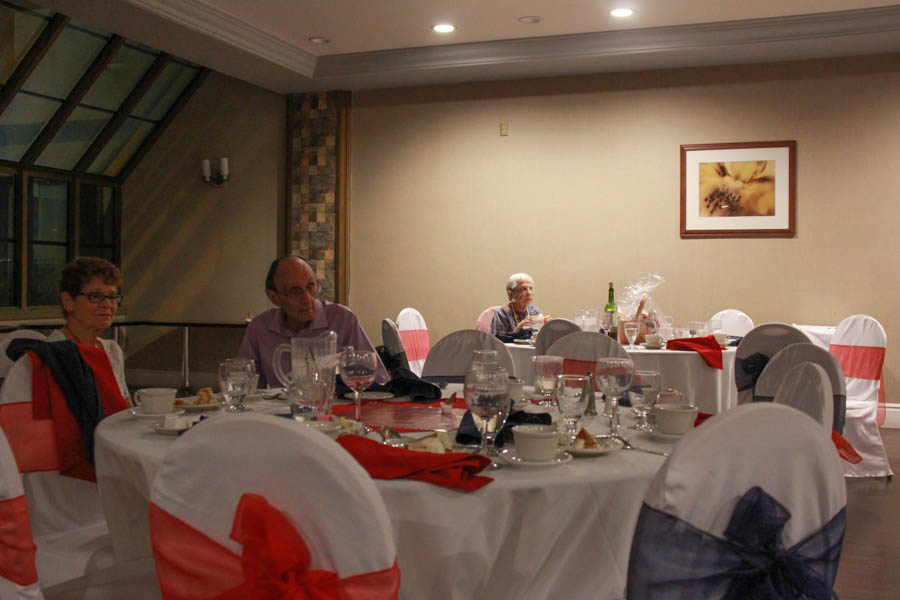 Where is everyone? Dancing, of course!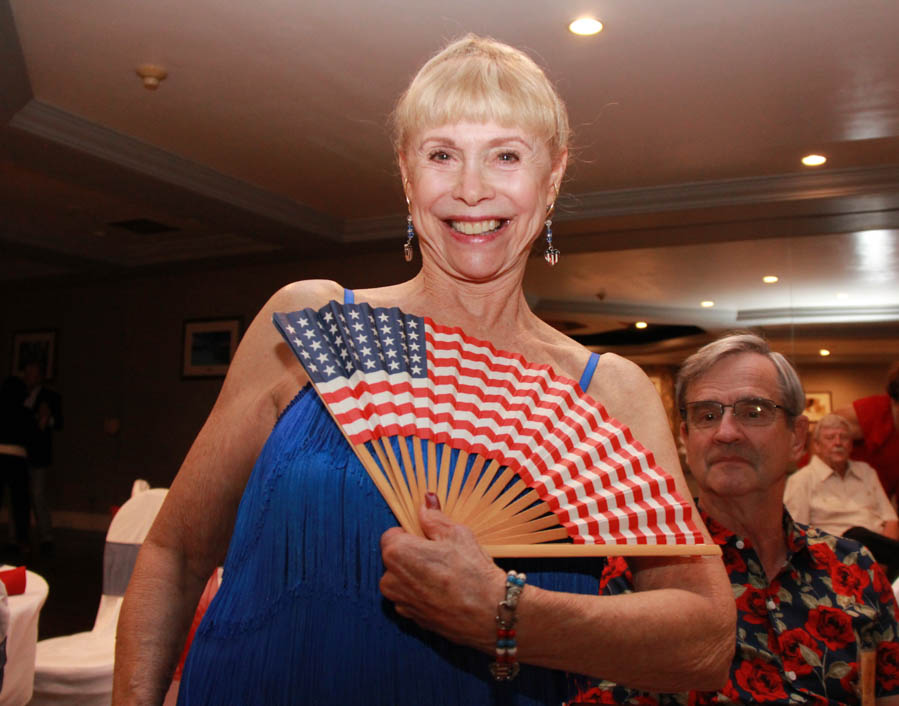 The Red, White, and Blue Smile!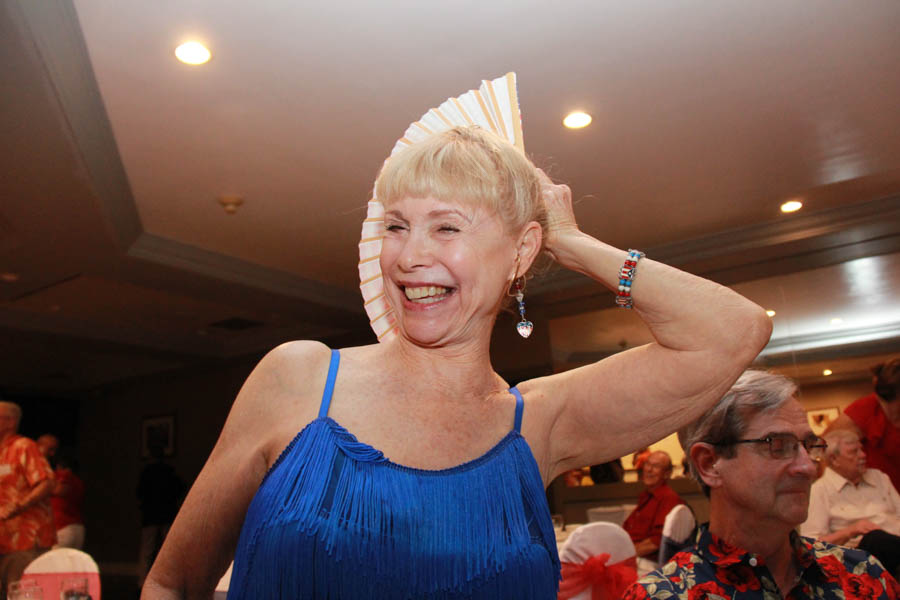 Clever use of the fan!
Did You Know? - Any broad, flat surface waved back-and-forth will create a small airflow and therefore can be considered a rudimentary fan. Generally, purpose-made hand-held fans are shaped like a sector of a circle and made of a thin material (such as paper or feathers) mounted on slats which revolve around a pivot so that it can be closed when not in use.
The movement of a hand-held fan provides cooling by increasing the airflow over the skin, which in turn increases the evaporation rate of sweat droplets on the skin. It also increases heat convection by displacing the warmer air produced by body heat that surrounds the skin. This evaporation has a cooling effect due to the latent heat of evaporation of water. Fans are convenient to carry around, especially folding fans.

The music gets faster and the couples really stir up the dust!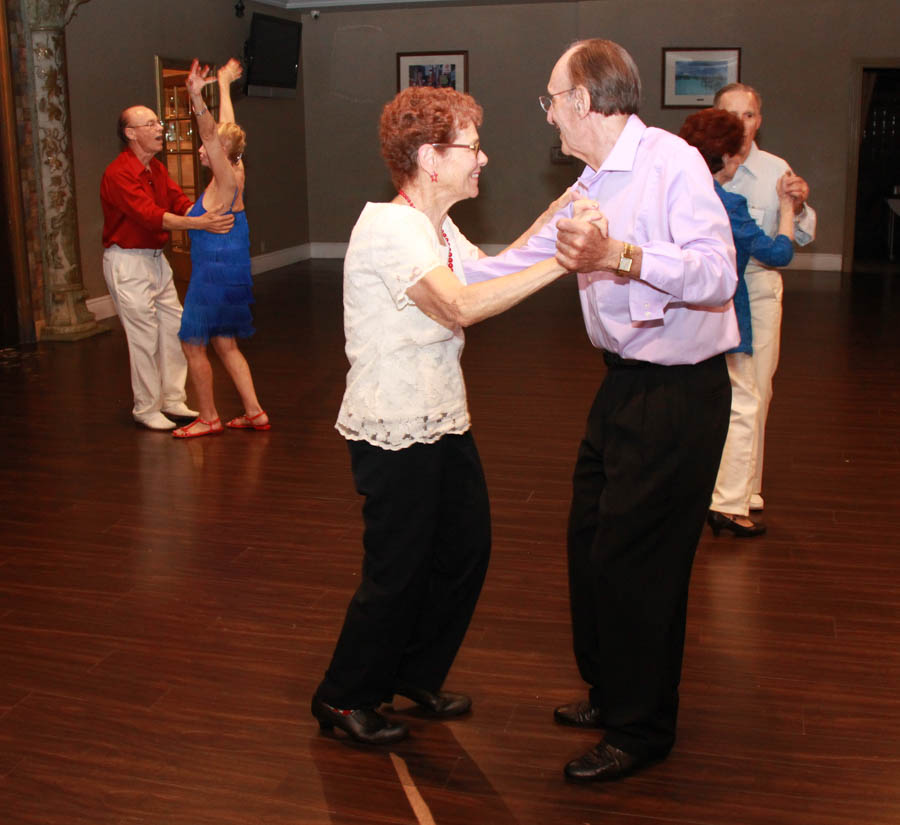 It's a hold up!

Sitting back and watching is a nice pastime!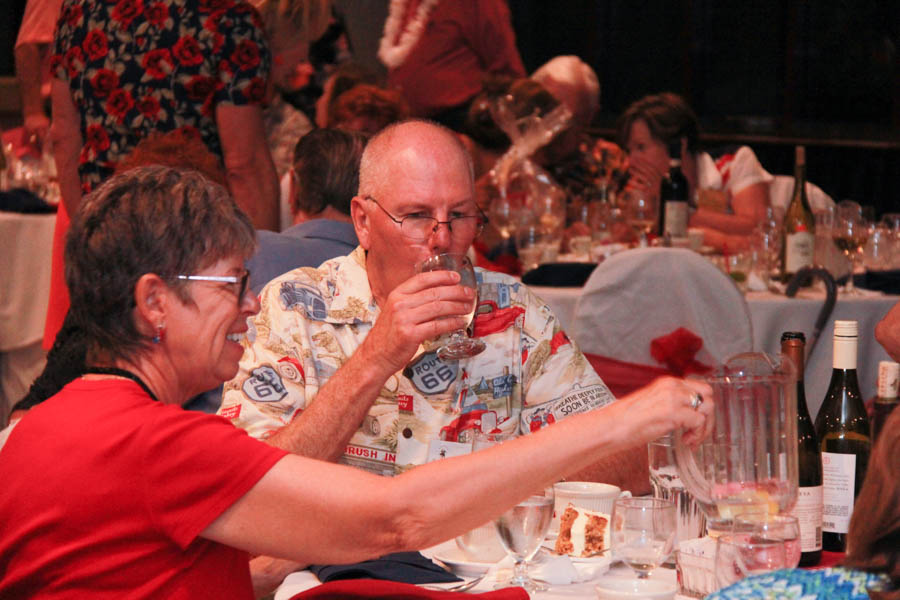 Slurp! Gurgle! Burp! Hic!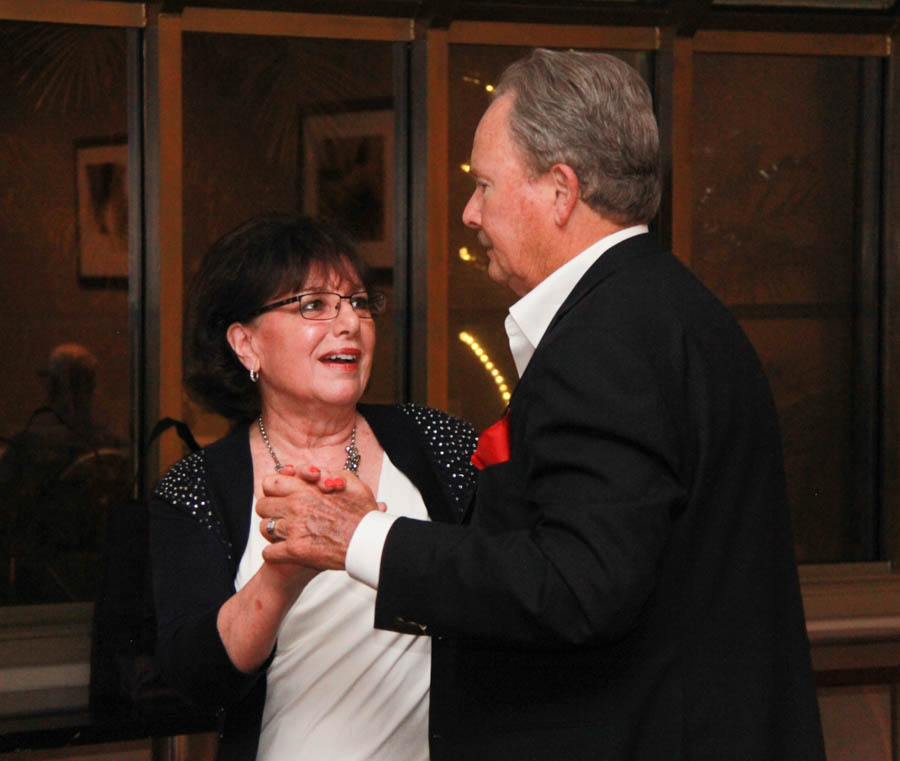 Way in the back of the room we see romance in action!

"Sitting by the door is a great idea!"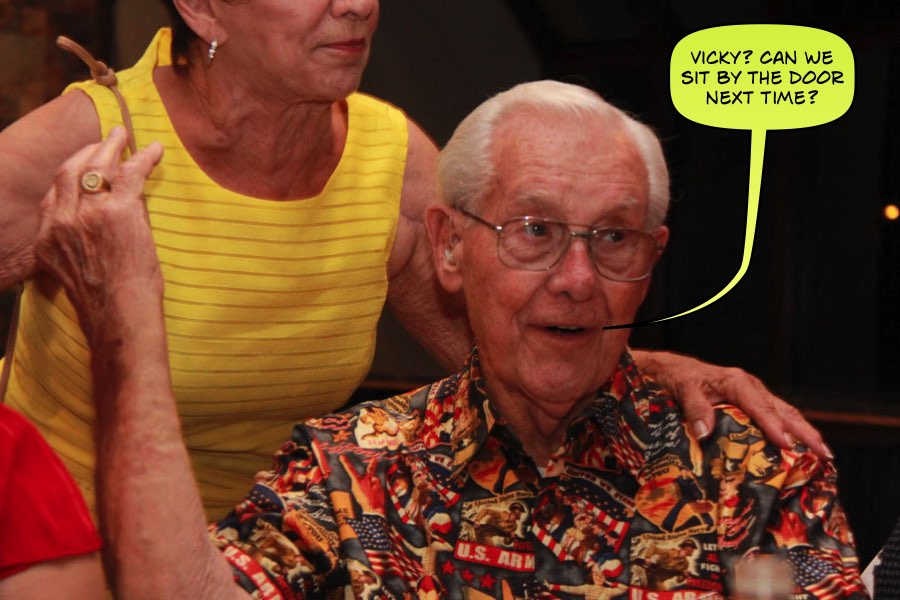 Del has an idea!

Will must be telling a whopper of a story!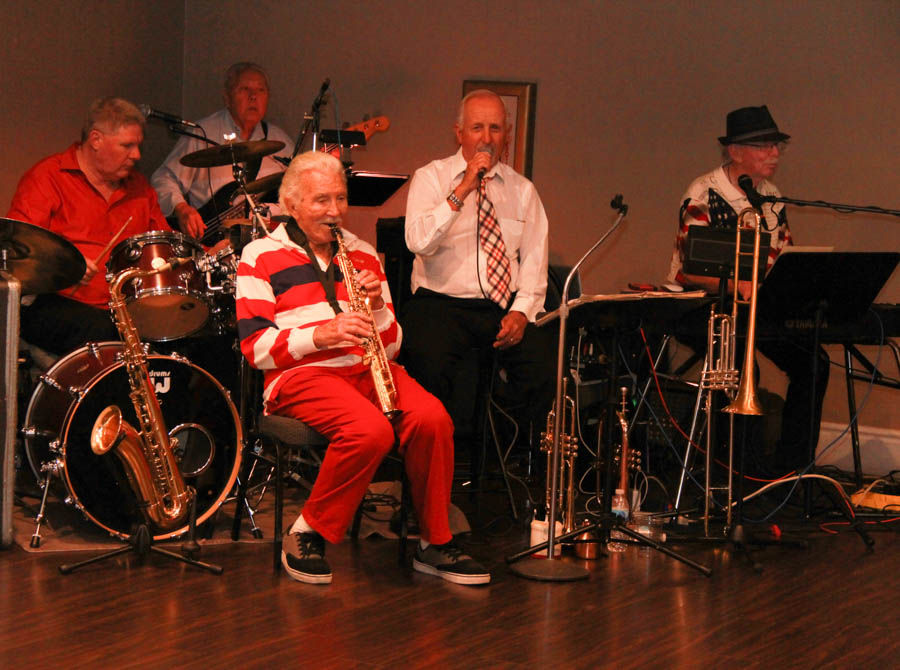 The band gets better as the evening progresses!

Serious problem, running empty on fuel!

But we have plenty of space!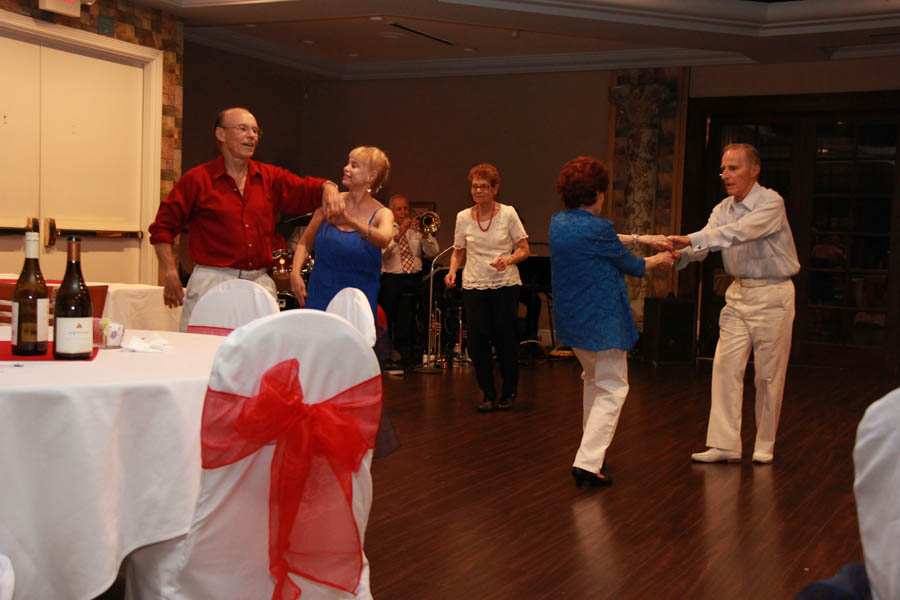 Whirling and turning and whirling again!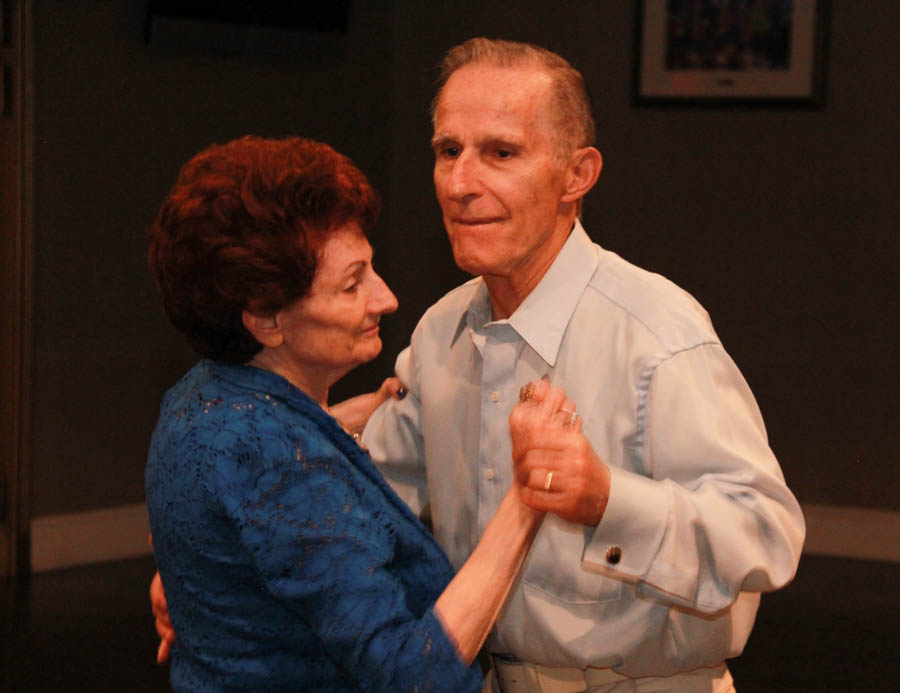 "I can keep this up all night as long as all night stops in five minutes!"

"Time to rest!"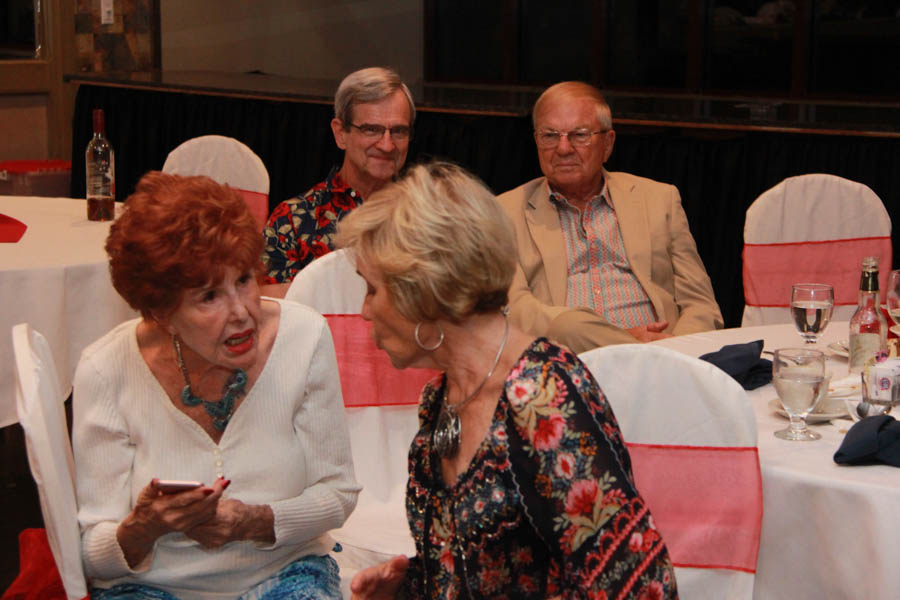 Comparing notes!