Who Was At The Winter Formal?
Can You Find You?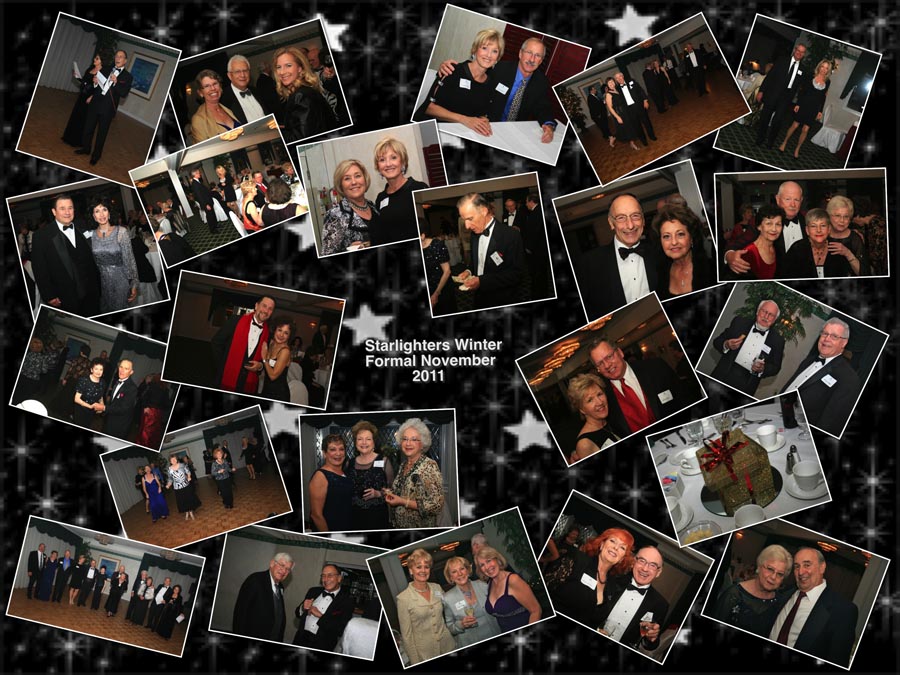 Click to see the full sized collage (3200px x 2400px)
Table #1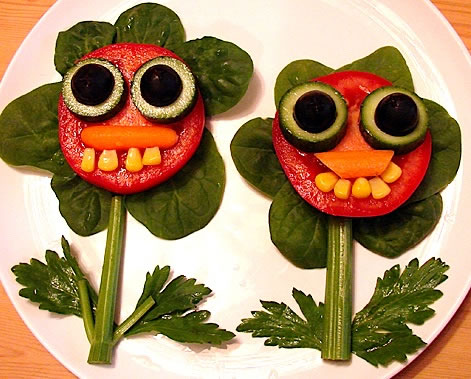 We began with an interesting salad...

Tom and Barbara Eldridge

Darwin & Margie Bolsinger
Table #2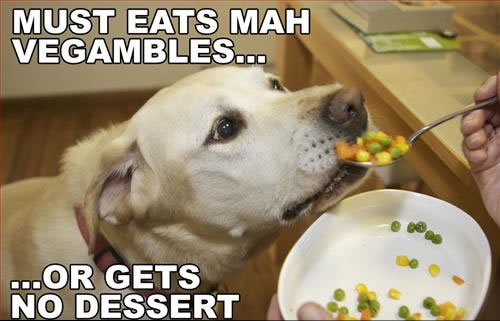 Adrienne and Bob Meehan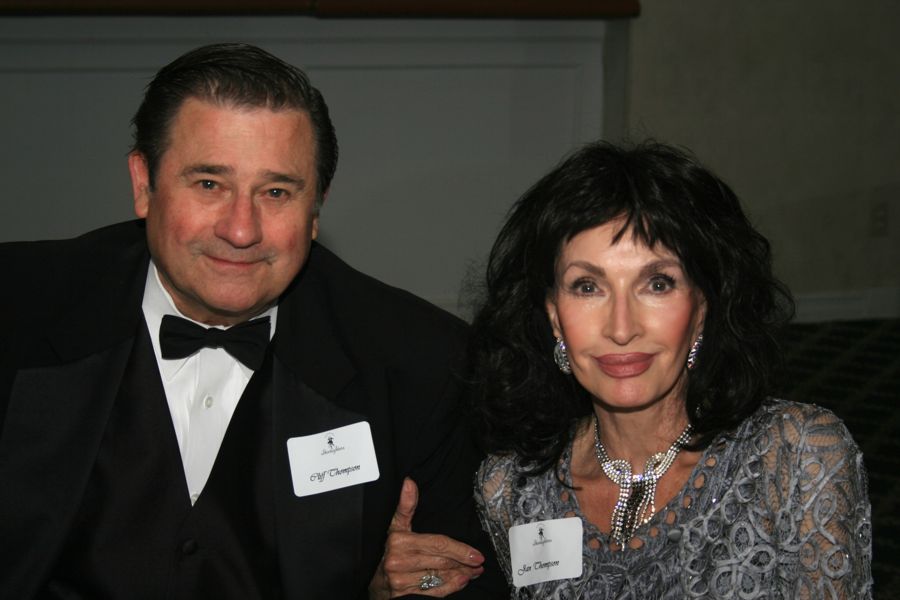 Cliff and Jan Thompson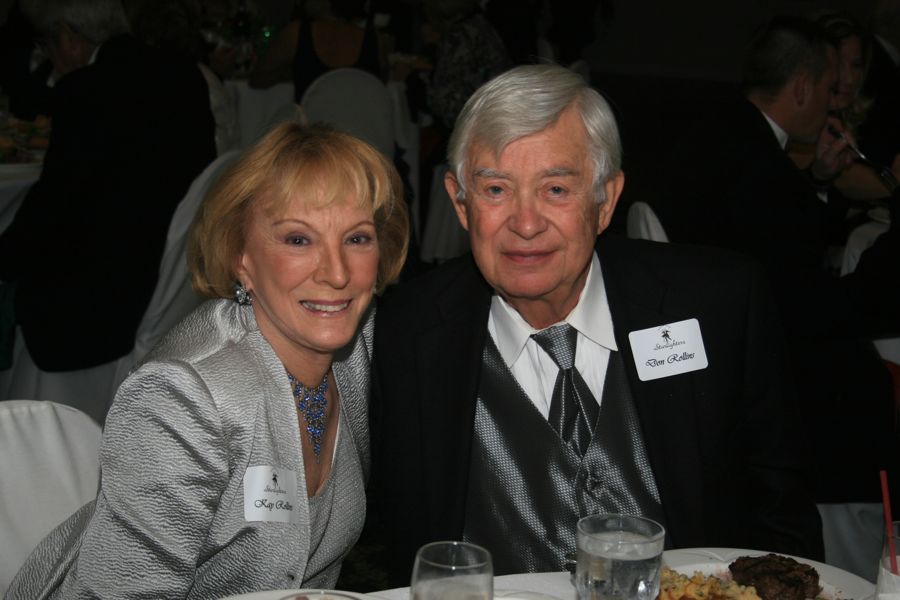 Kay and Don Rollins
Don & Joanne Heath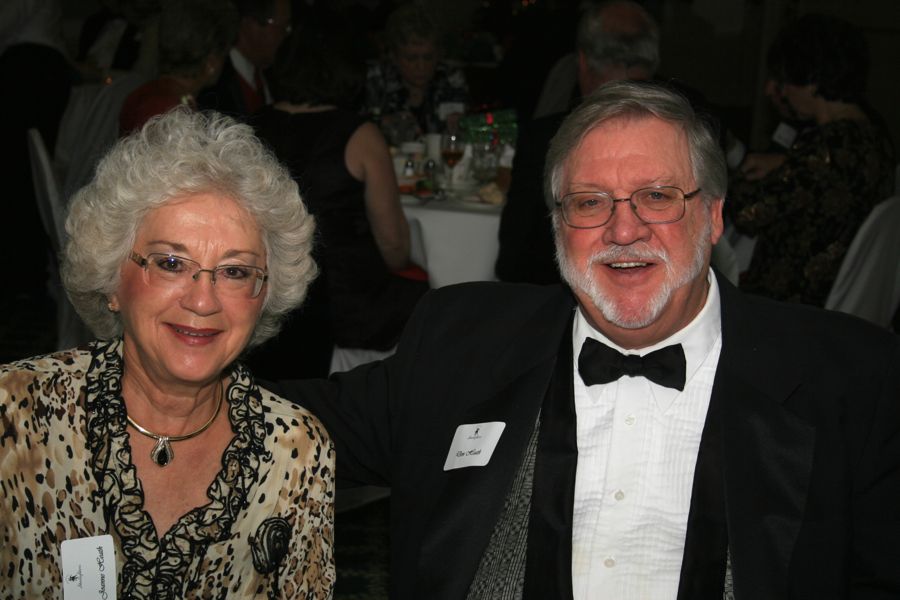 Joanne and Don Heath
Table #3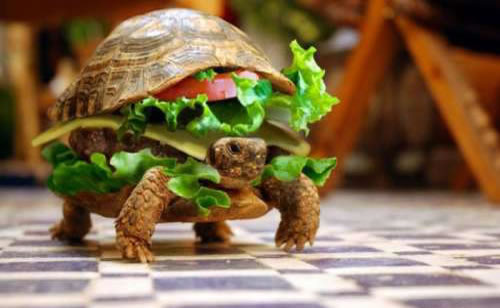 This table ate very slowly... We wonder why?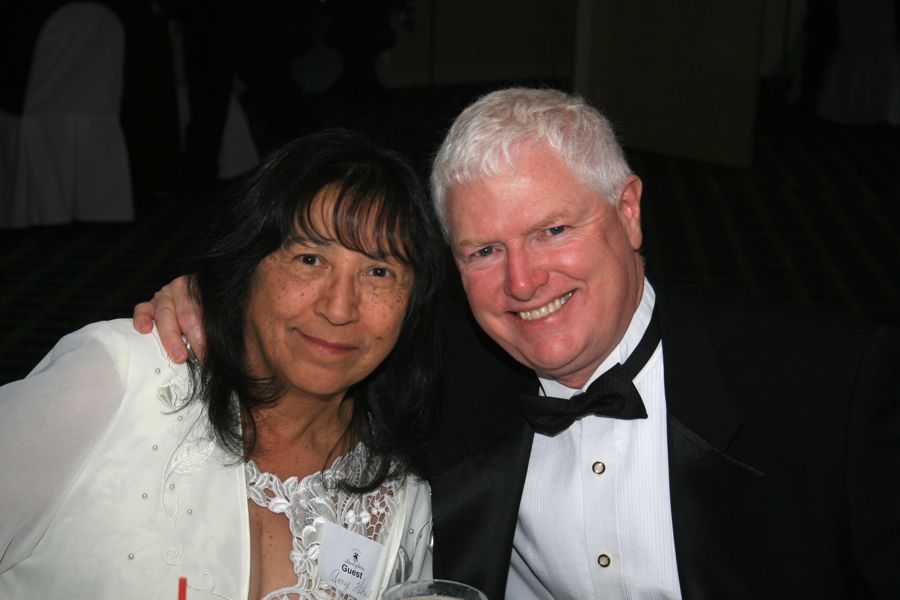 Amy and Ken White (Guests this evening)

Marianne (getting teased by Ken) and Craig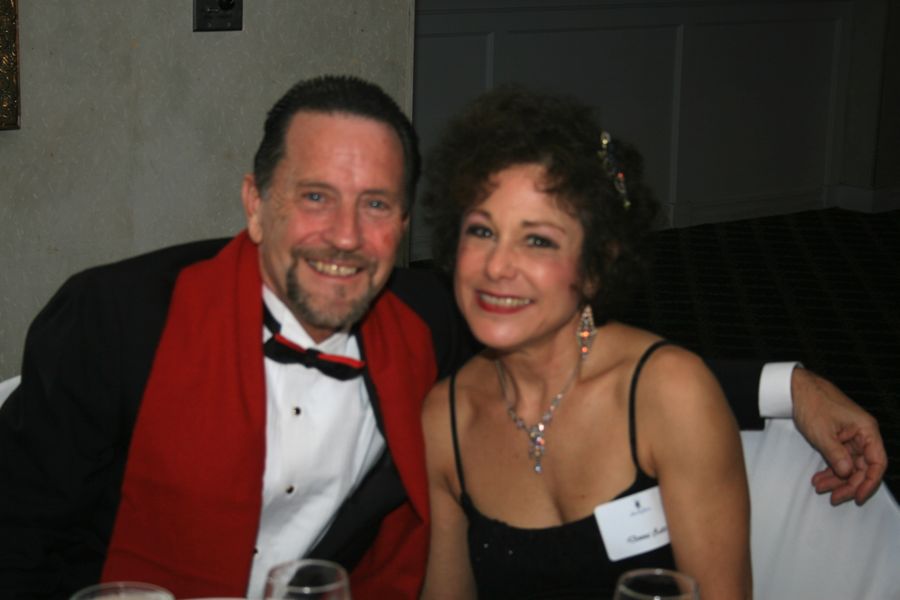 Bob (Mr. Glamor) and Donna Zaitz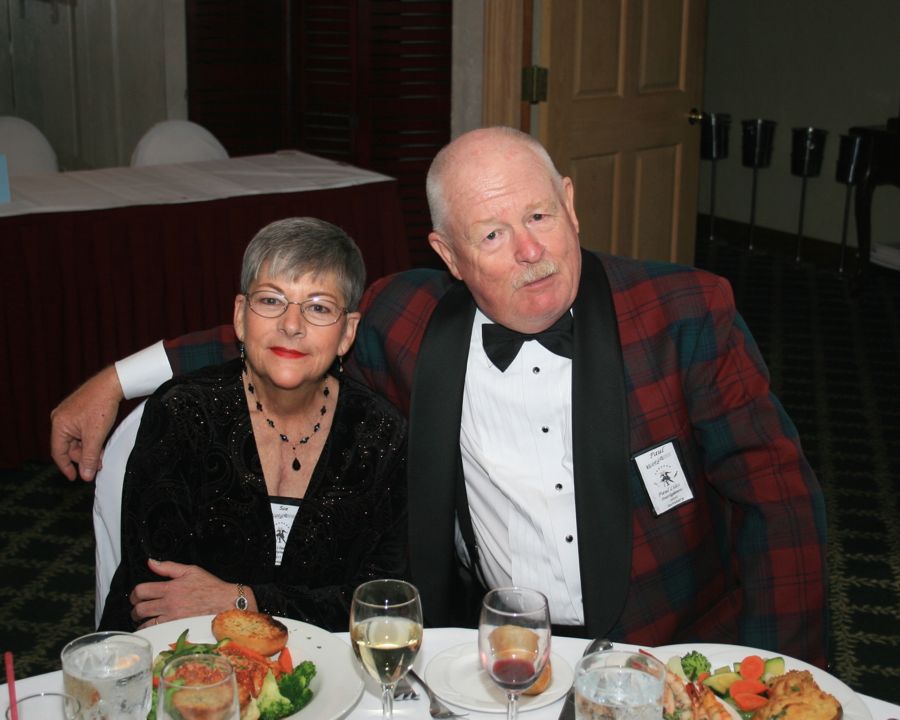 Sue and Paul Liles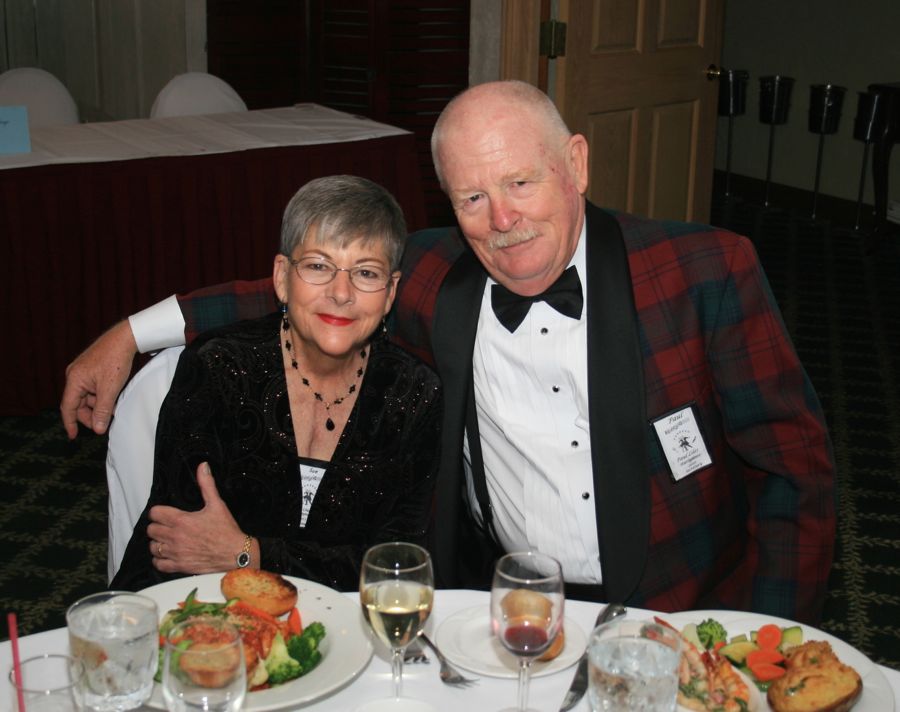 All smiles
Table #4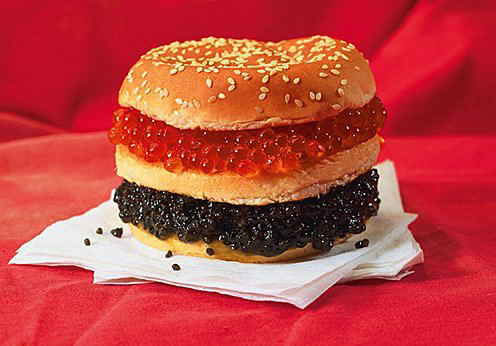 Who ordered the caviar burger??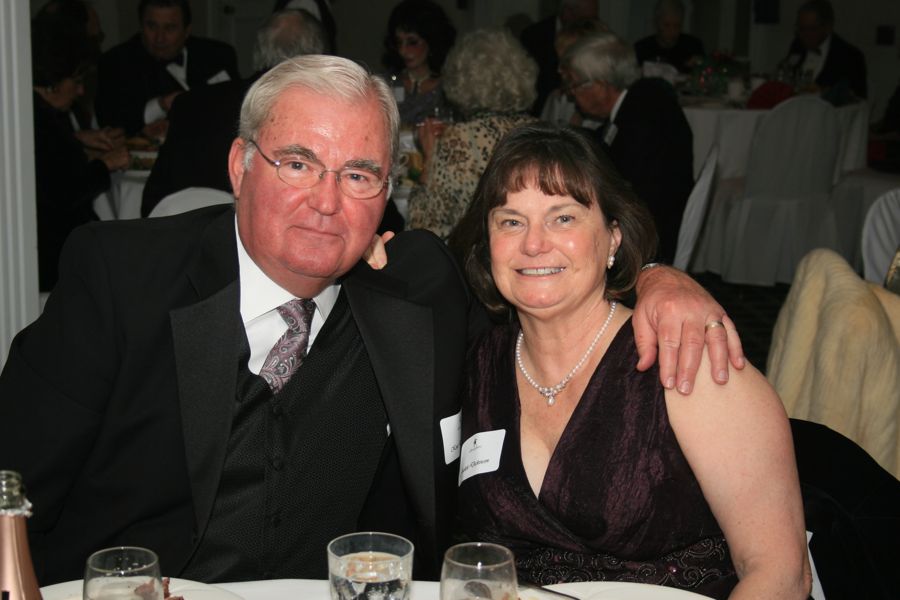 Kent & Judy Dickinson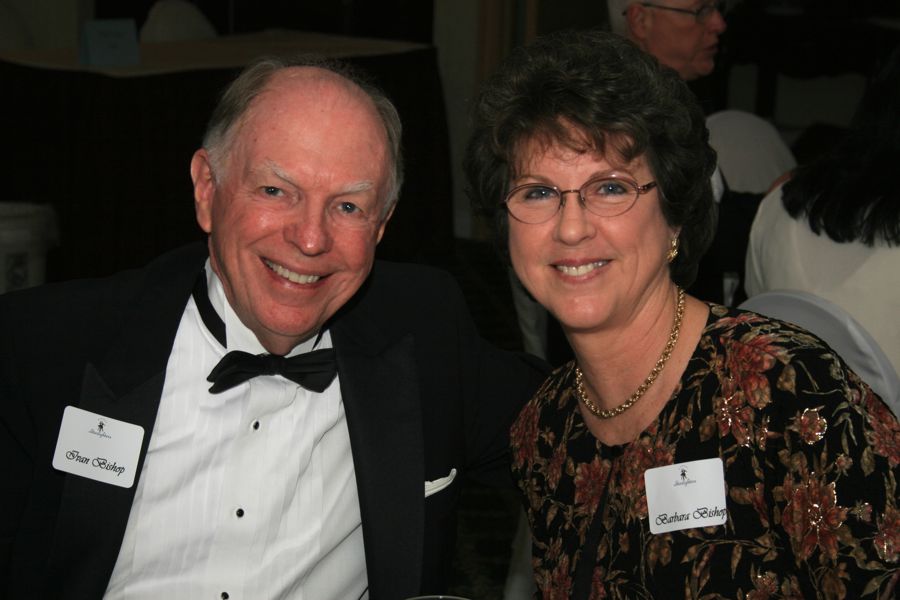 Ivan and Barbara Bishop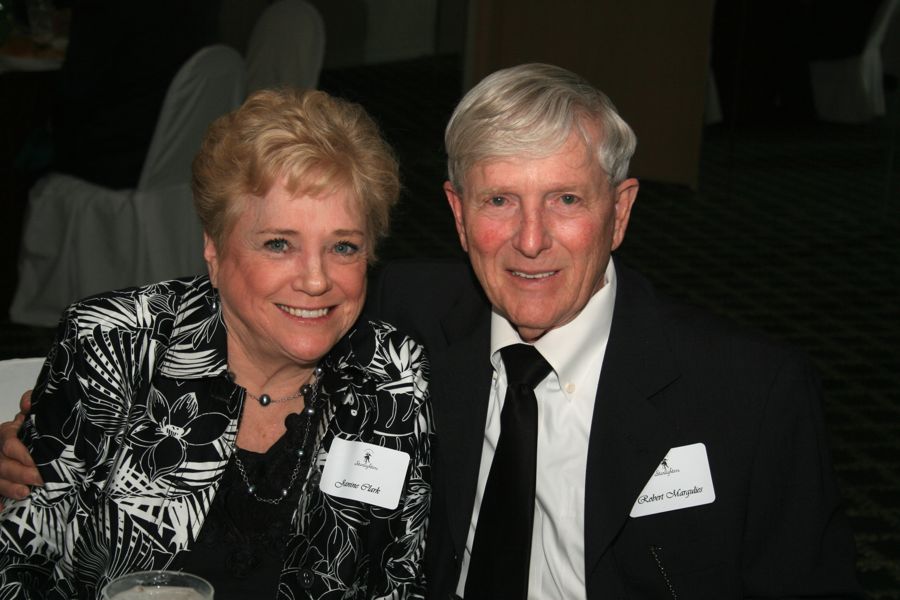 Janine Clark and Robert Margulies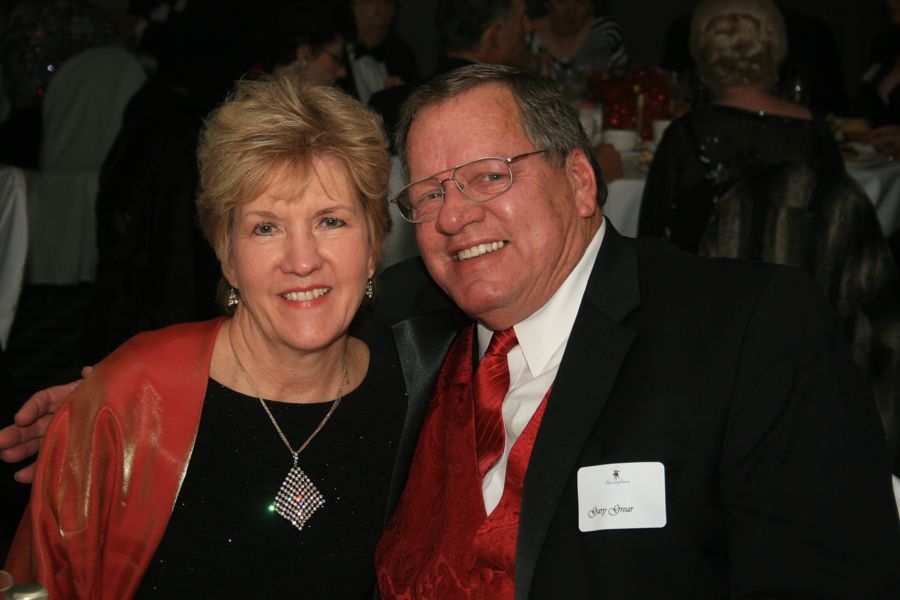 Linda and Gary Grear
Table #5

After dinner reminder... Exercise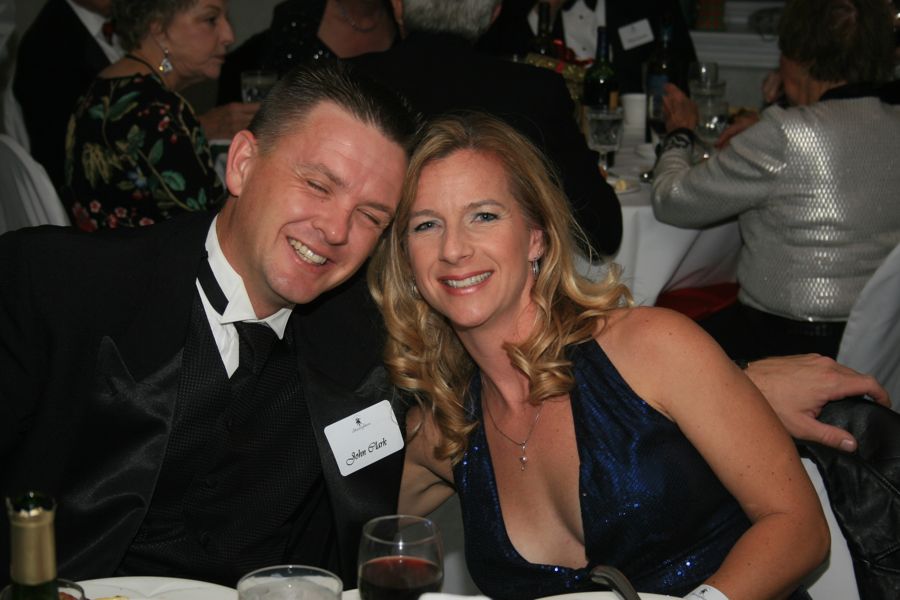 John Clark and Andrea Talbott


Jan and Guy Talbott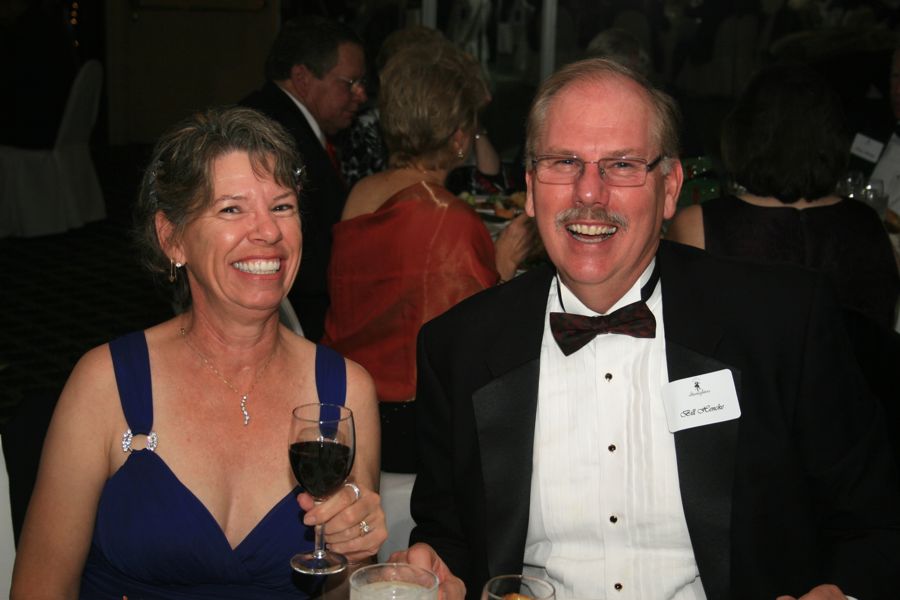 Holly and Bill Henche

We reminded Holly gently about the Catalina Avalon Ball trip in May....

Ed & Mikelle Watson
Table #6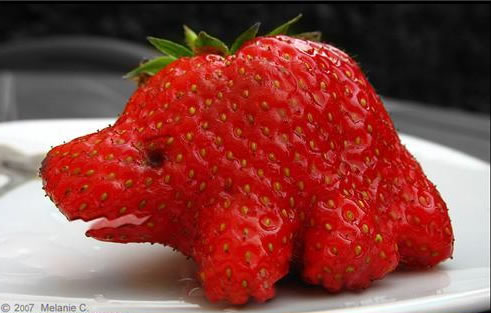 Watch out for the strawberries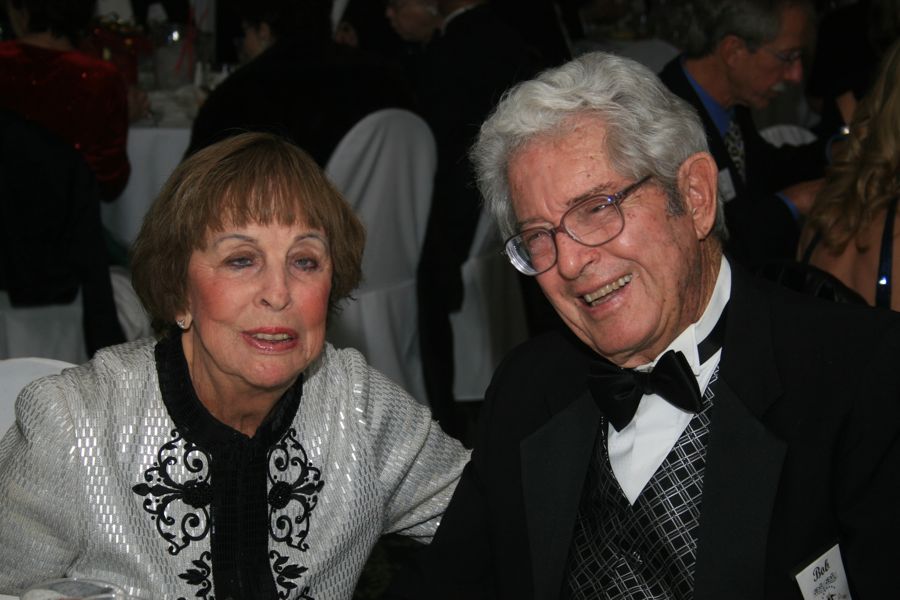 Millie and Bob Kegel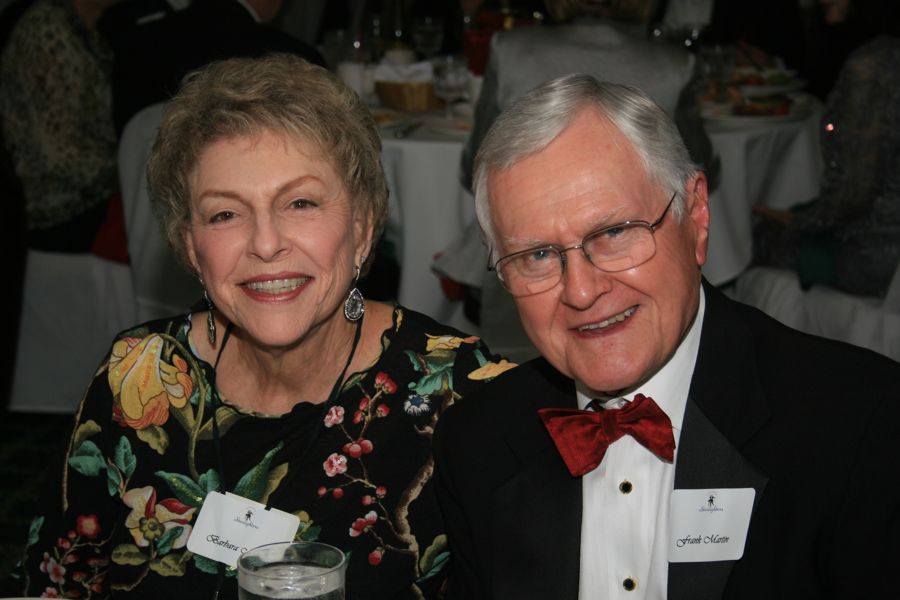 Barbara and Frank Martin

Mimi and David Gaudette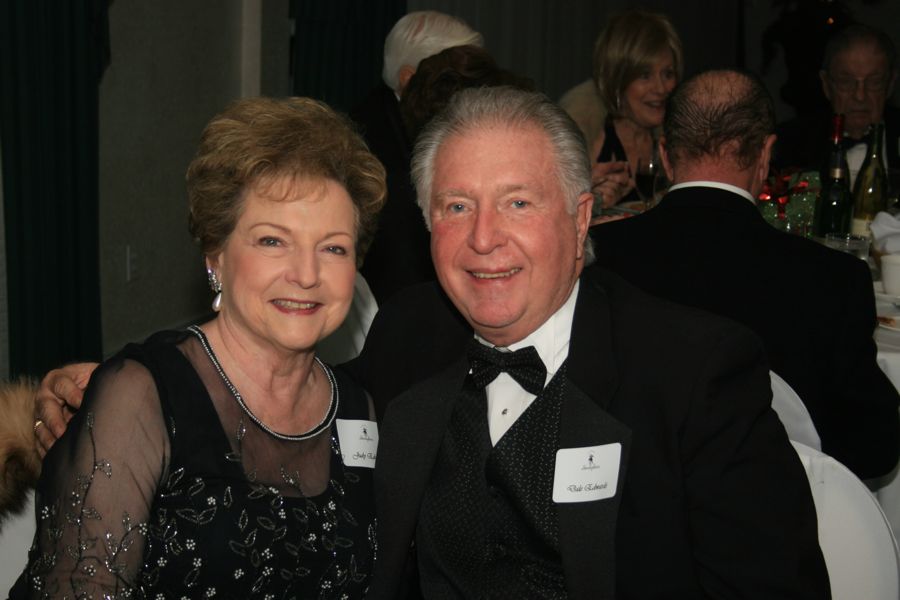 Judy and Dale Edwards
Table #7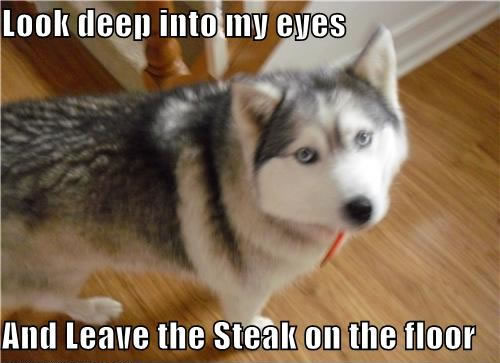 Pat Nyborg and Alan Mannason

Marilyn and Don Bailey

Softies....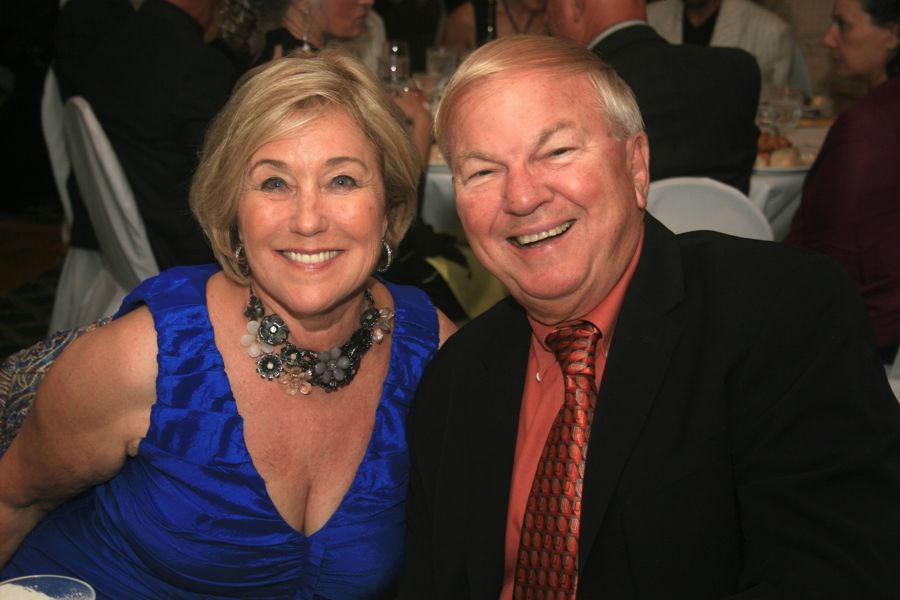 Devi and David Bellows....
Note: They were in formal attire BUT David left to get the USC game score so we missed them....
Table #8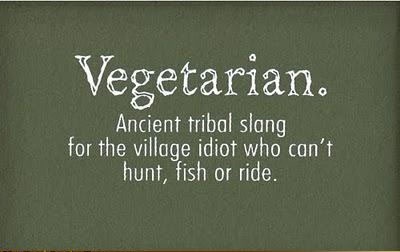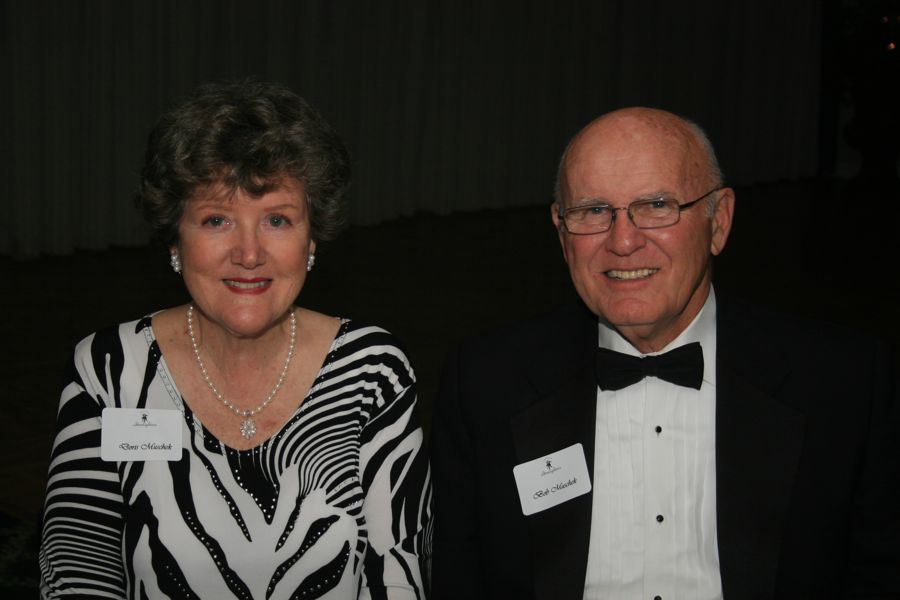 Doris and Bob Muschek

Heidi and Wes Granger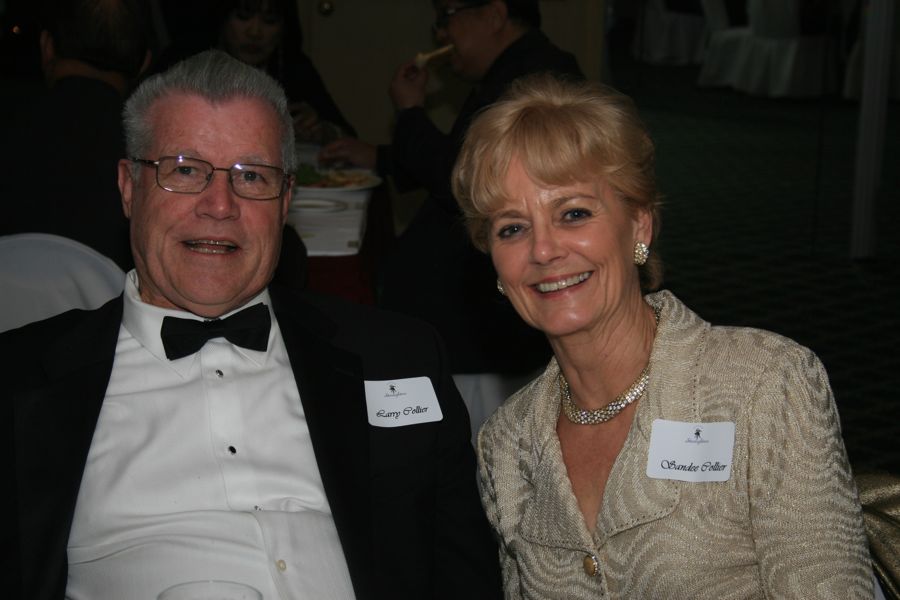 Larry and Sandee Collier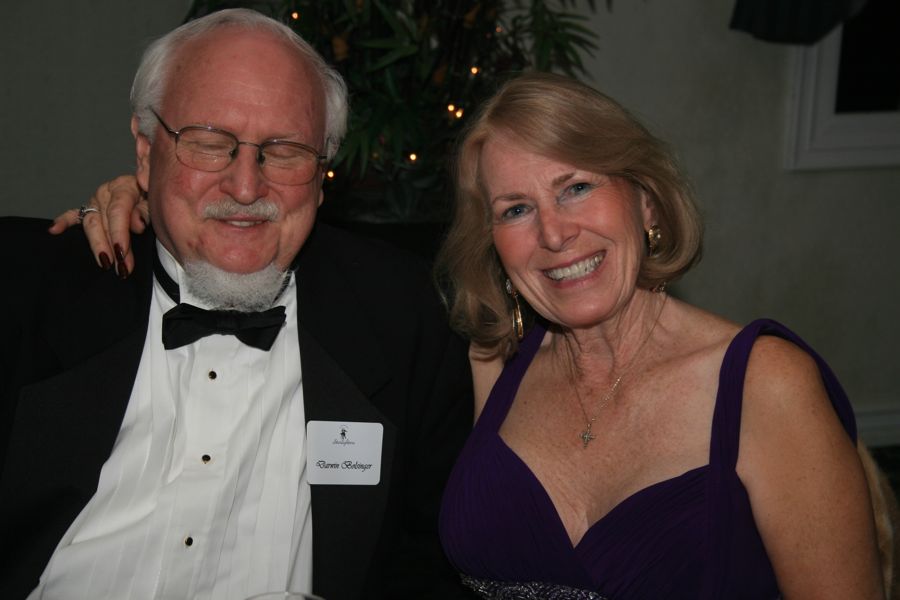 Darwin (with the giggles) and Margie Bolsinger
Table #9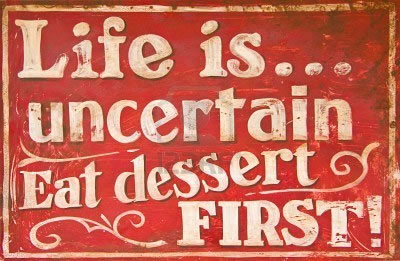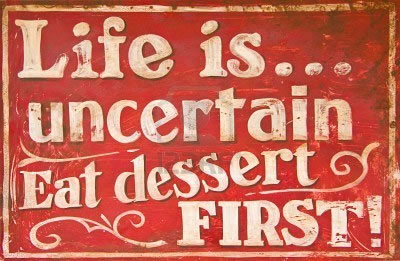 Al and Margie Lebovitz (Rancho Cucamonda)
Did You Know? - Rancho Cucamonga is a suburban city in San Bernardino County, California, United States. As of the 2010 census, the city had a population of 165,269, up from 127,743 at the 2000 census. The city was incorporated in 1977, as a result of a vote among the residents of the unincorporated communities of Alta Loma, Cucamonga, and Etiwanda.
Money's Best Places to Live 2006 ranked Rancho Cucamonga as #42 in America. Remembered by fans of comedian and radio personality Jack Benny who would often hear a train announcement made by Mel Blanc calling out: "Train leaving on track five for Anaheim, Azusa and Cucamonga!". This running gag became so well known that it eventually led to a statue of Benny in Cucamonga.

Leon and Marcia Brander

Jan and Jim Mongell (Jim got a deal on his shirt fromhis local Goodwill)
Did You Know? - Goodwill Industries International is a not-for-profit organization that provides job training, employment placement services and other community-based programs for people who have a disability, lack education or job experience, or face employment challenges. Goodwill is funded by a massive network of retail thrift stores which operate as nonprofits as well.
Goodwill operates as a network of 179 independent, community-based organizations in the U.S., Canada and 14 other countries. In 2010, Goodwills collectively earned more than $4 billion, and used 84 percent of that revenue to provide employment, training and support services to more than 2.4 million individuals.

The original shirt had the stripes running horizontally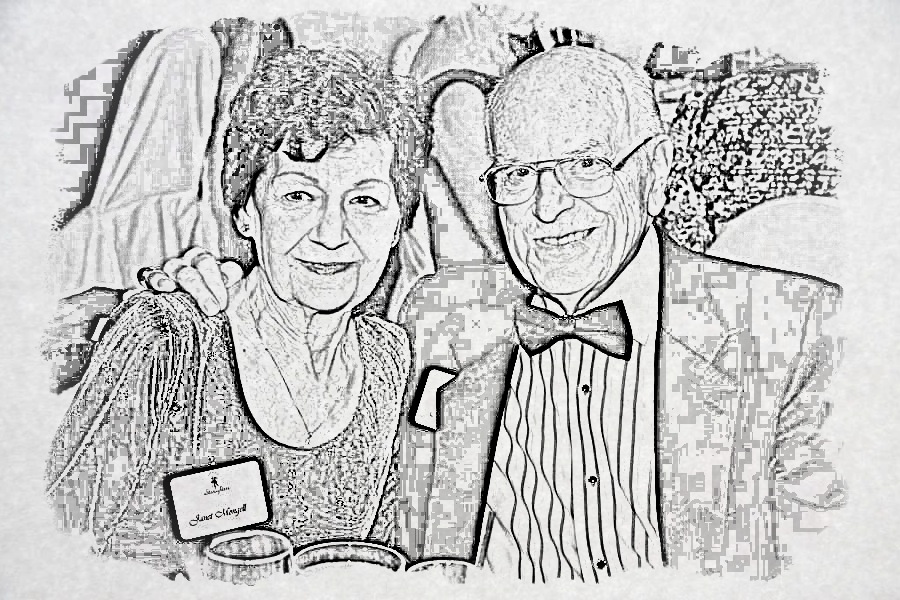 ... in black and white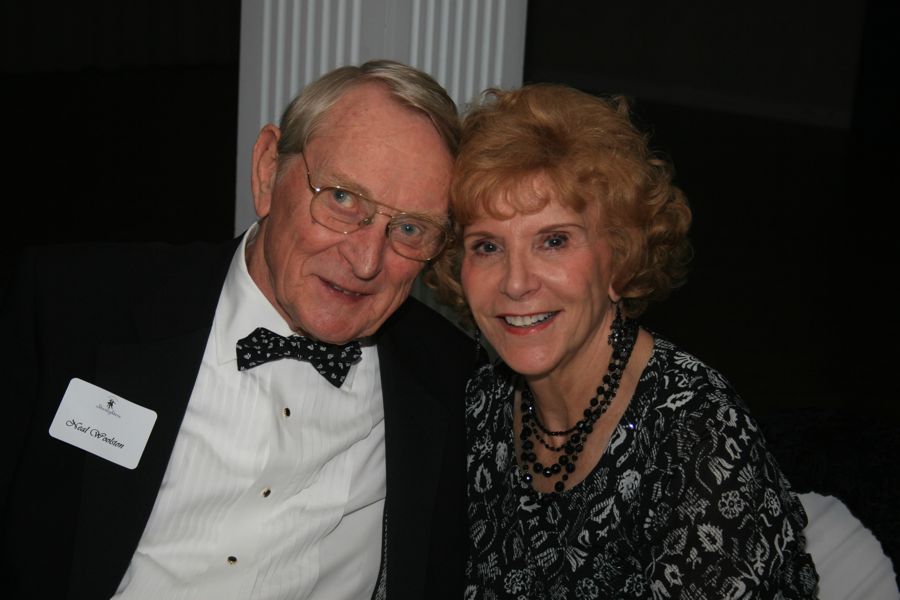 Neal and Nita Woolston (Rossmoor)
Did You Know? - Rossmoor is an affluent planned census-designated place located in Orange County, California. As of the 2010 census, the CDP had a total population of 10,244, down from 10,298 at the 2000 census. The gated Leisure World retirement community in the city of Seal Beach is to the south of Rossmoor, Los Alamitos is to the east and north, and Long Beach is to the west (on the other side of the San Gabriel River, the 605 freeway and the border with Los Angeles County). The community of Rossmoor has two shopping centers within its boundaries, but only one—the Rossmoor Village Square—is now within the political boundaries of the Rossmoor Community Services District.
he Rossmoor community was developed from 1955 through 1961 by Ross W. Cortese, who had earlier developed the architecturally-significant Lakewood Rancho Estates in Long Beach (1953) and the Frematic Homes (1954) in Anaheim, just north and west of Disneyland. Originally created as a nudist colony, this quickly changed when Cortese's original partners in securing the first large parcels of land that would become Rossmoor included California governor Goodwin Knight and Judge Alfred Gittelson, who had also partnered with him in the Lakewood Rancho Estates and the Frematic homes.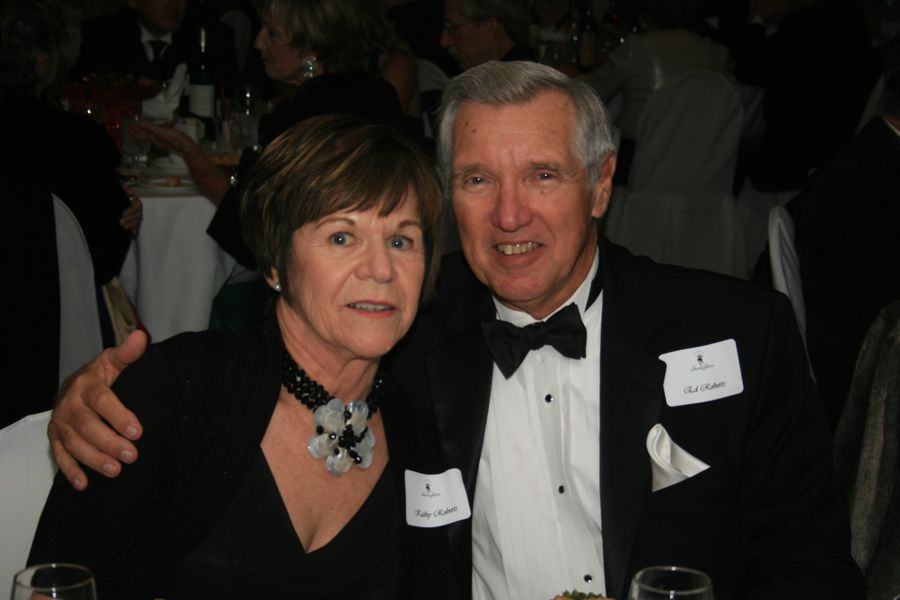 Kathy (warning the photographer) and Ed Roberts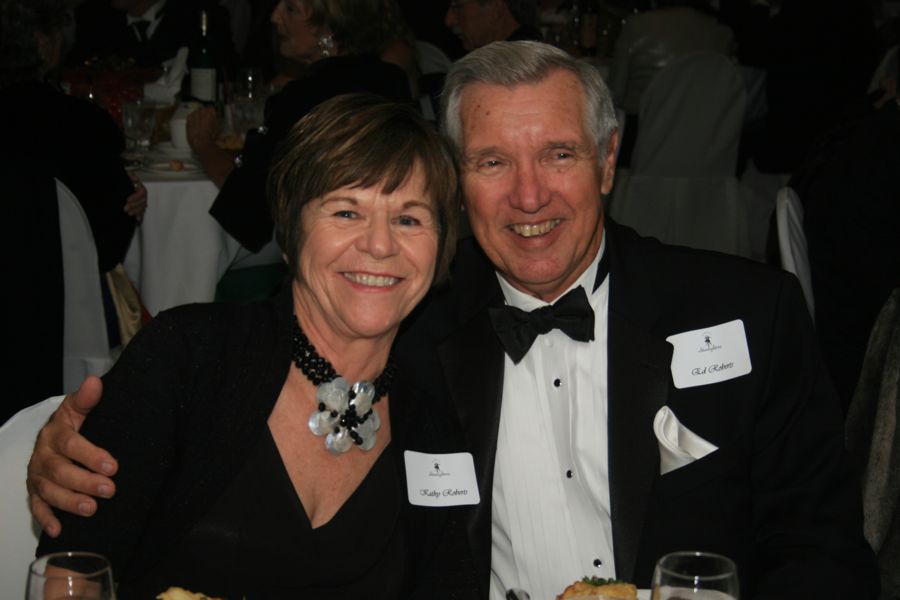 Kathy and Ed Roberts
Street Corner Symphony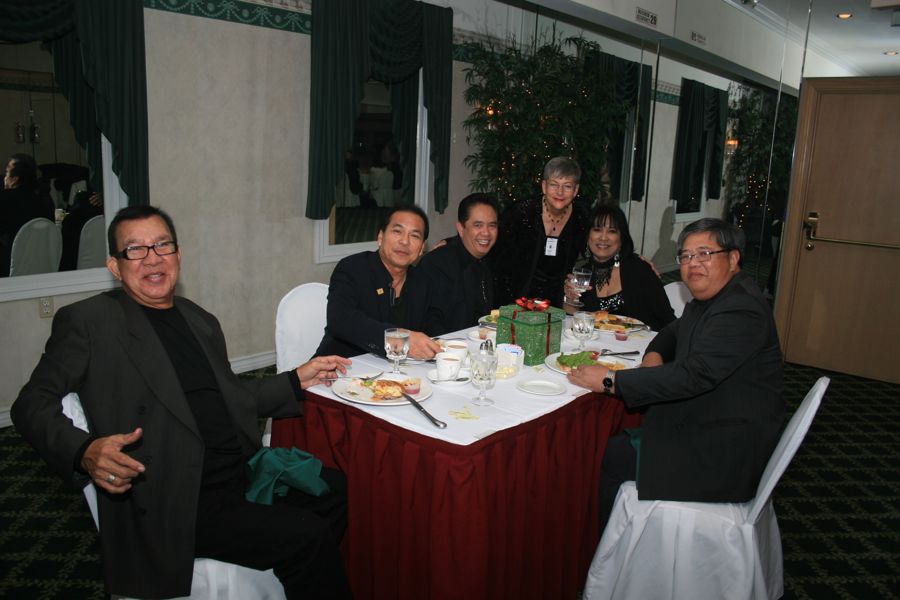 The band joined for dinner