Dinner Is Served And All Gets Quiet! (Page Two)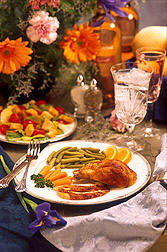 The dance began at 6:30 with visiting with friends, finding our tables and nibbling at the hors d'ourvers. Music started about 7:00 and the members began dancing immediately.
Dinner is the main meal of the day, eaten at noon or in the evening. The meal normally consists of a combination of cooked animal or vegetarian proteins (meat, fish or legumes), vegetables, and starch products like rice, noodles, or potatoes.
The word "dinner" comes from the French word dîner, the "chief repast of the day", ultimately from the Latin disiunare, which means to break fast (as in the English word "breakfast").
A dinner can also be a more sophisticated meal, such as a banquet. At the formal we had beef or fish which was excellent preceded by an interesting salad. The dessert was "fallen pumpkin soufflé " with cinnamon ice cream and caramel sauce.
We Had 100 Members And Guests For Dinner And Dancing
We snapped a picture at each table... can you find yourself???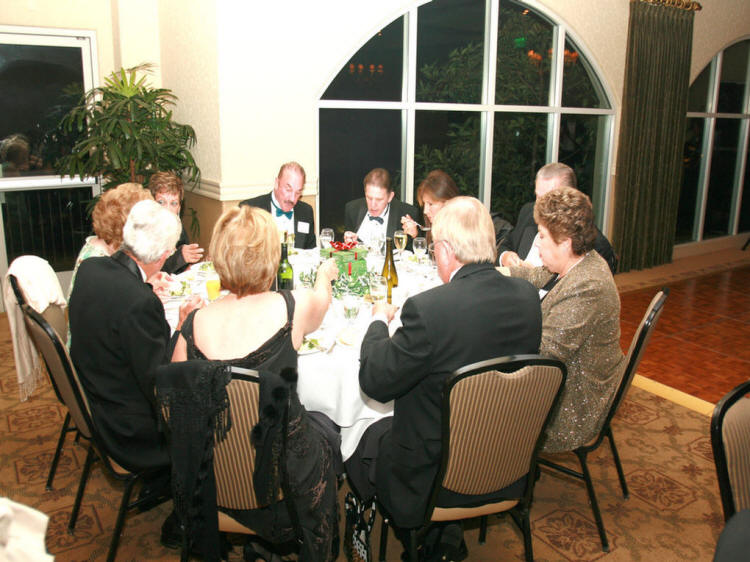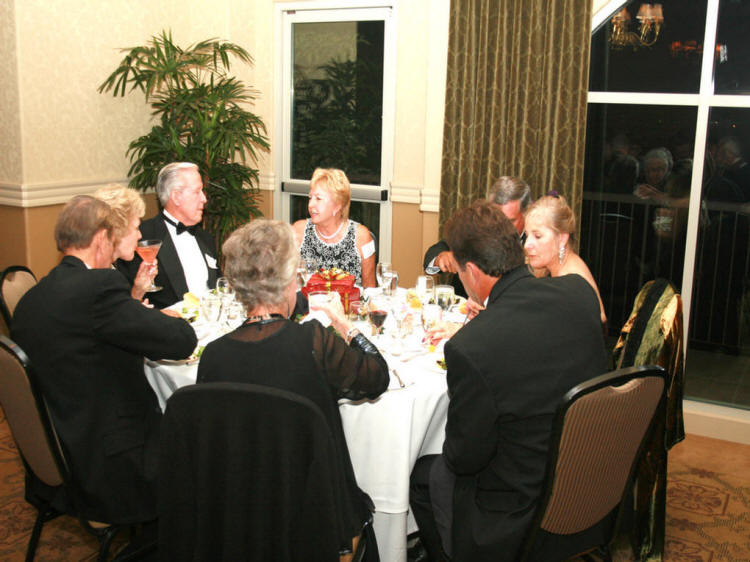 The Meal And Service Were Excellent....
T-Box salad with mixed greens, candied pecans, dried cranberries, pears, blue cheese and honey-line dressing
Filet of beef tenderloin with potatoes gratin green and white asparagus and cabernet sauce or bluenose sea bass with caviar rice, green beans and lemon butter sauce
Desert of Fallen Pumpkin Soufflé with cinnamon ice cream and caramel sauce!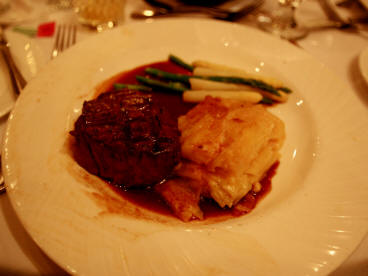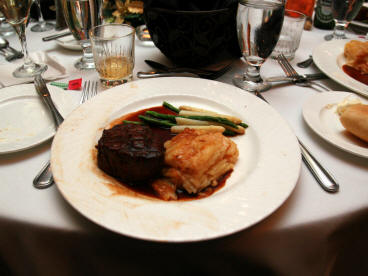 El Presidente Approves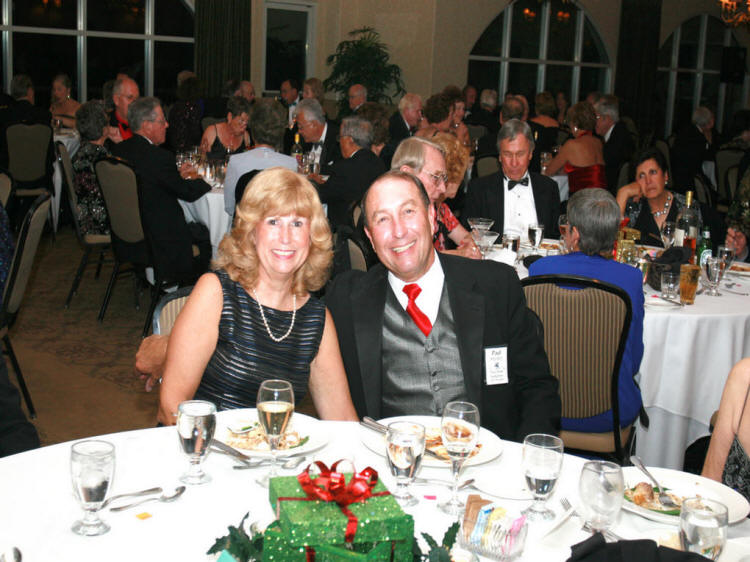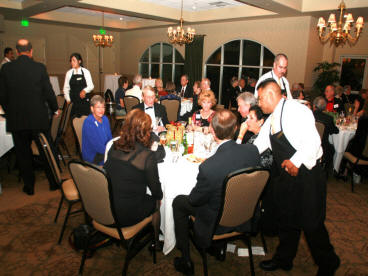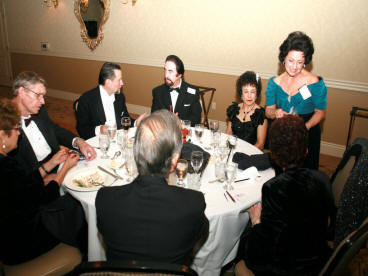 Our Guests This Evening
The names of the guest couples were: Dale and Marsha Cook, Doug and Maura Manocha, Vance and Gladys Collins, and Si & Peggy Kittler.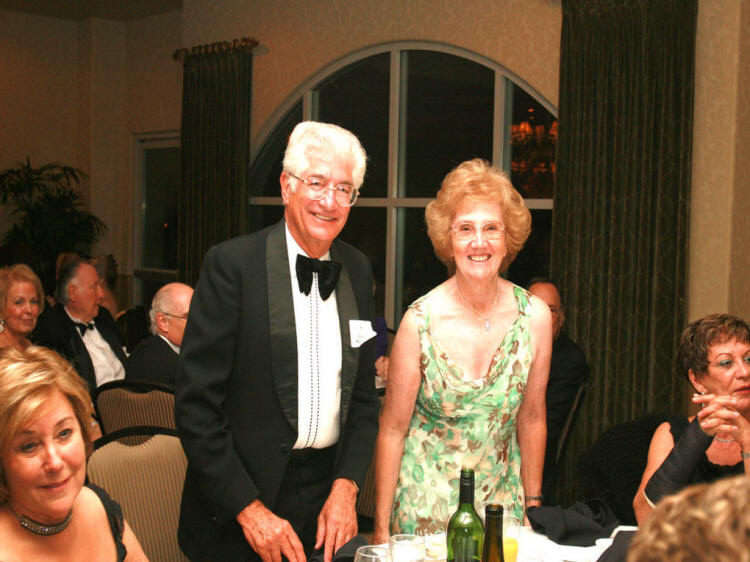 Doug and Maura Manocha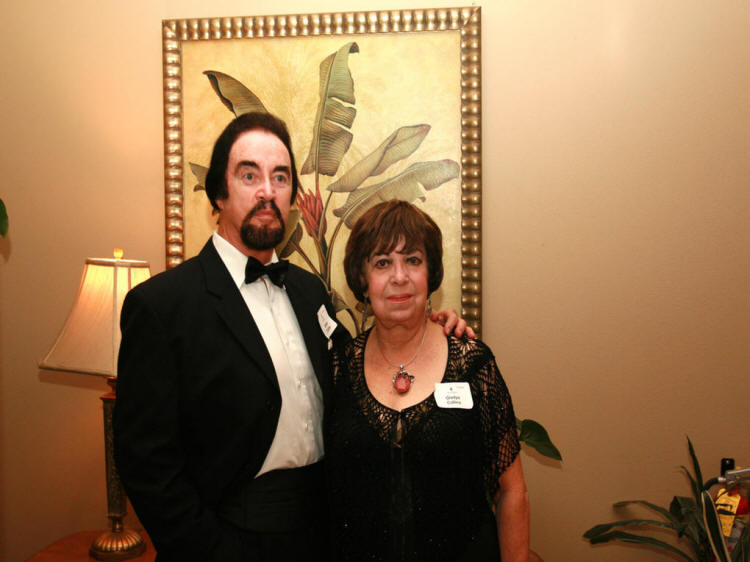 Vance and Gladys Collins
Si & Peggy Kittler
The Board For 2008 Is Announced And Presented To The Members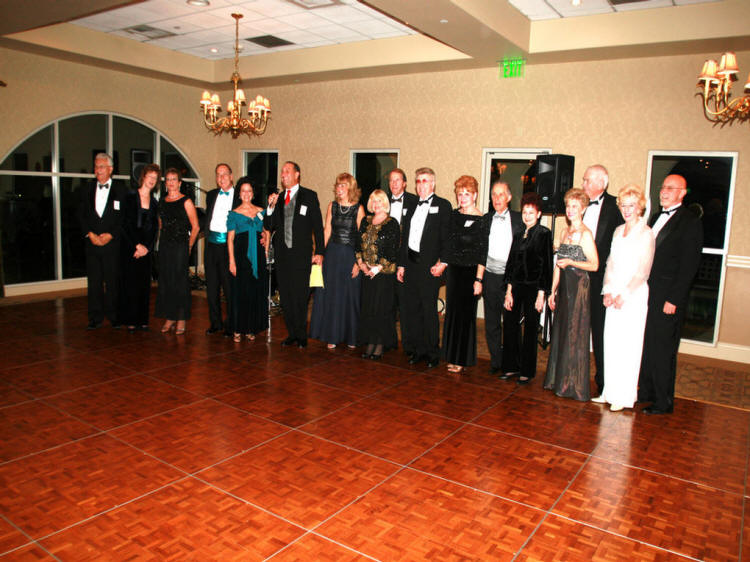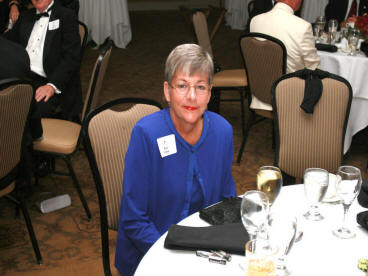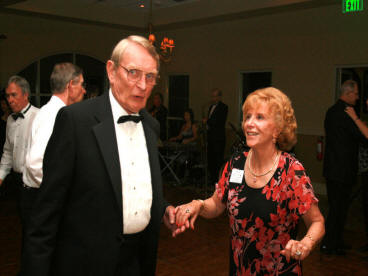 Dessert Is Served
Dessert is a course that typically comes at the end of a meal, usually consisting of sweet food but sometimes of a strongly-flavored one, such as some cheeses. The word comes from the Old French desservir, "to clear the table." Common desserts include cakes, cookies, fruits, pastries, ice cream, and candies. You are seeing five bizillion calories below!
Slow (E.g. Waltz, Foxtrot, Slow Dancing), Samba, Tango, 19th C, Mambo, Chacha burns about 204 calories per hour while swing and faster dances burn about 304 calories per hour! Check the calories counter .