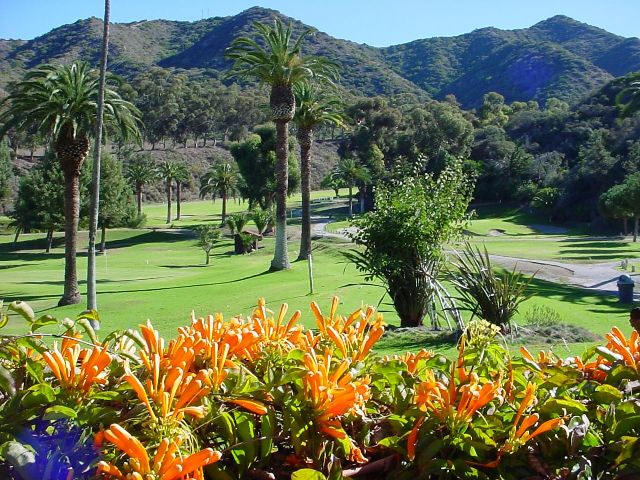 Santa Catalina Island's charm and history are mirrored by the Catalina Island Golf Course. Originally built by the Banning Brothers in 1892, this scenic, 2,100-yard course has nine challenging holes, two sets of tees for 18-hole play, and is the former home of the Bobby Jones Invitational Tournament. A fully stocked Pro Shop, rental clubs, electric and pull carts, and PGA-certified pro is available.

Originally designed as a three-hole course, the Catalina Golf Course was expanded to 9 holes in the early 1900's and in 1929 to a 18 hole tournament-worthy course. During World War two the course was not cared for and by 1945 the course was brought back to 9 holes. The current course features five Par 4 and four Par 3 holes.

The long, narrow course meanders through a canyon setting toward the ocean. The small greens and deep bunkers are enough to challenge any golfer. A practice putting green and driving net are available. Deer and hawks frequent the area.
Off We Go Chasing The Deer!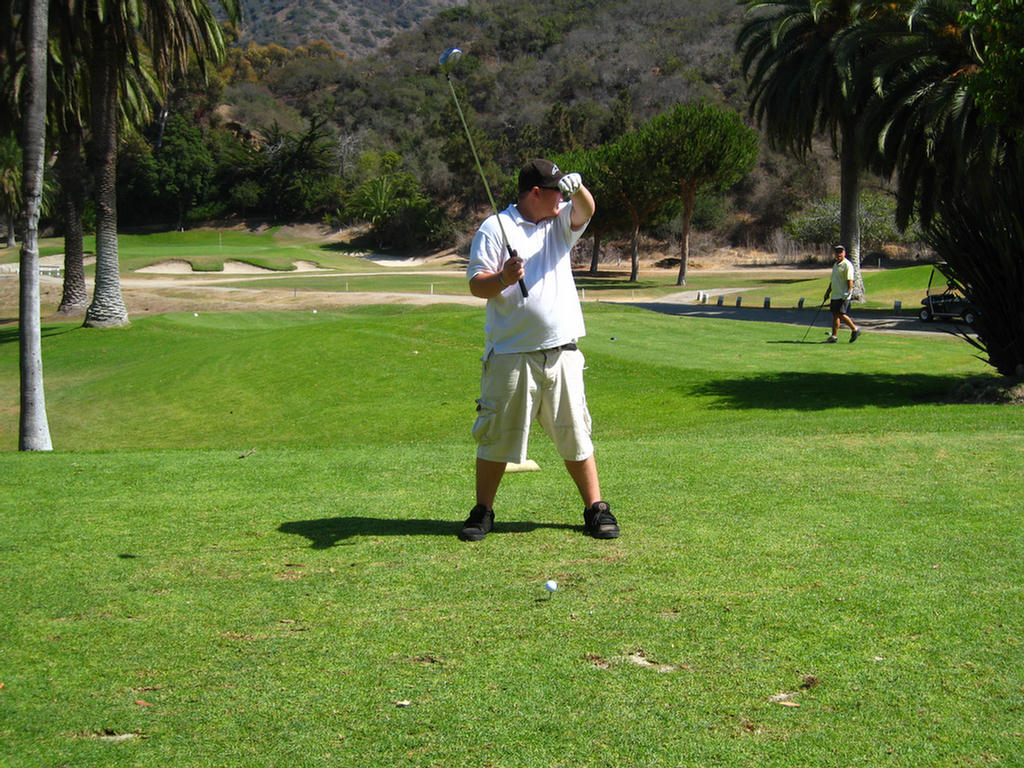 Did You Know? - Woodpeckers are near passerine birds of the order Piciformes. They are found worldwide and include about 180 species (including the famous ivory-billed).

Woodpeckers gained their English name because of the habit of some species of tapping and pecking noisily on tree trunks with their beaks. This is both a means of communication to signal possession of territory to their rivals, and a method of locating and accessing insect larvae found under the bark or in long winding tunnels in the tree.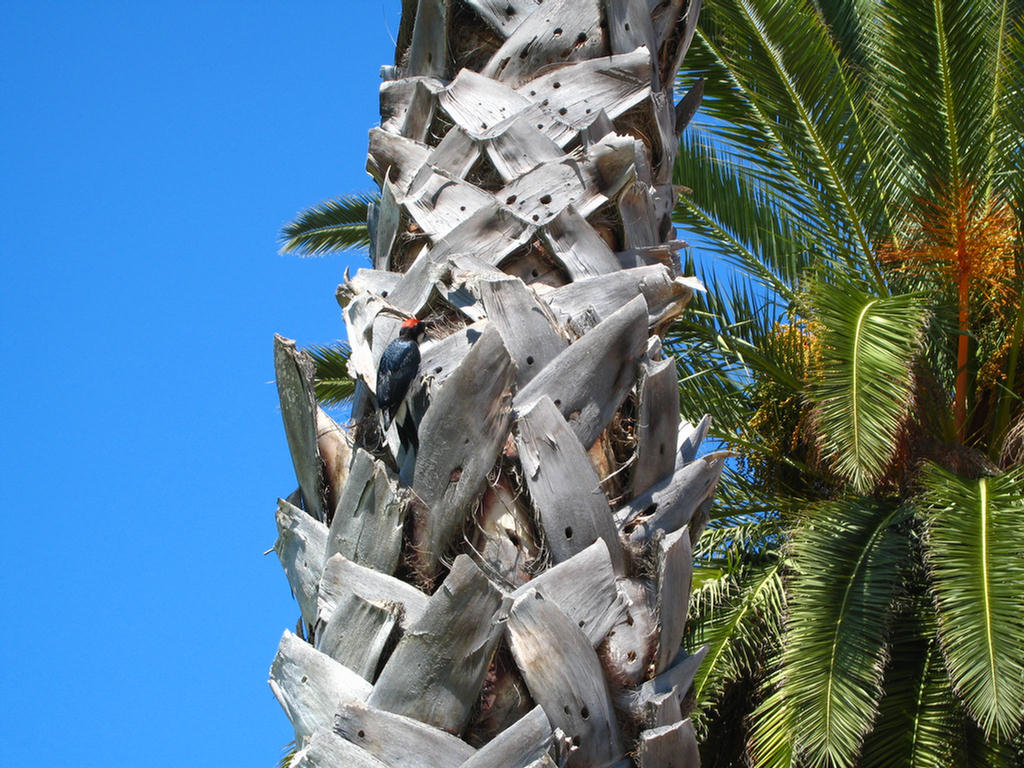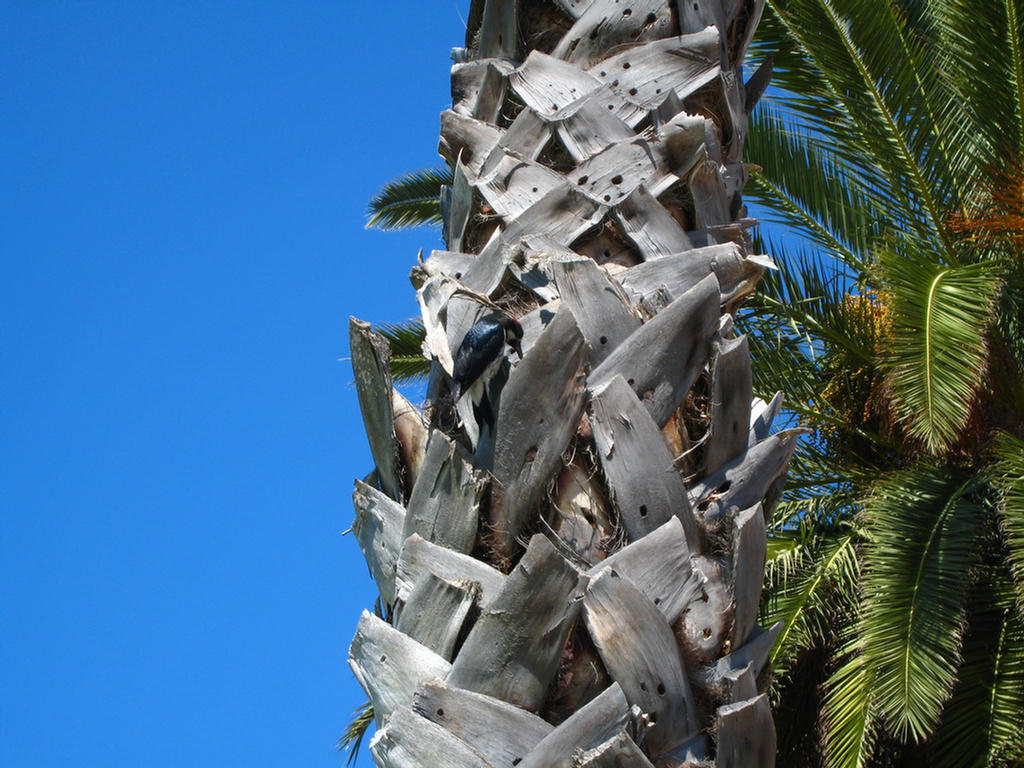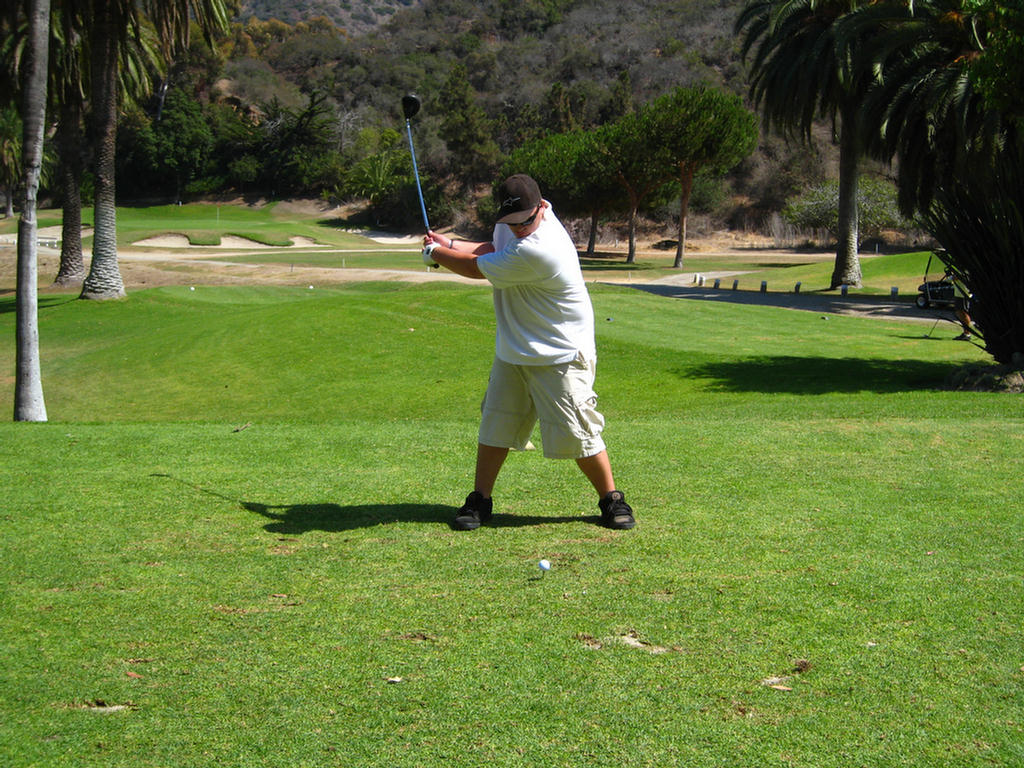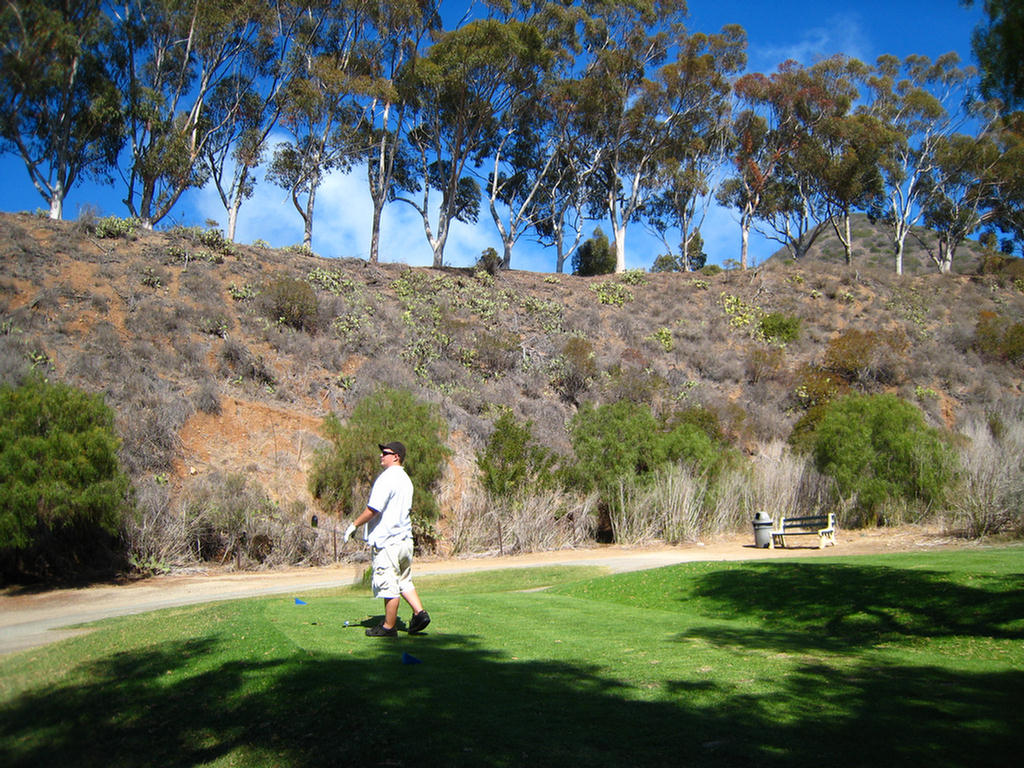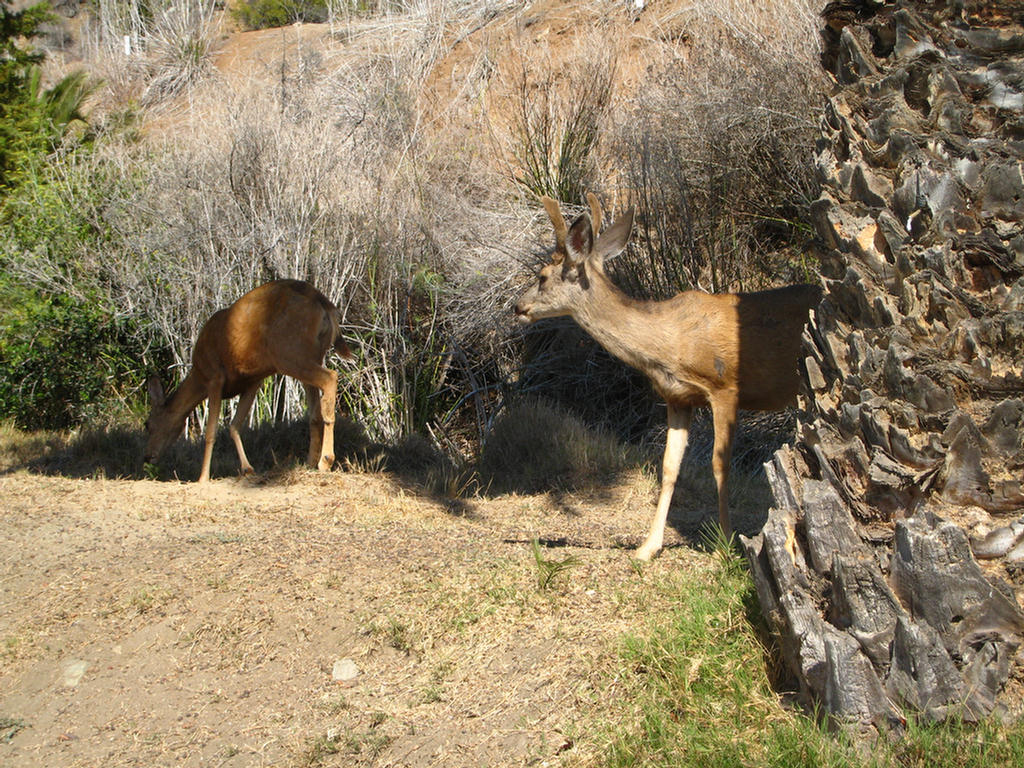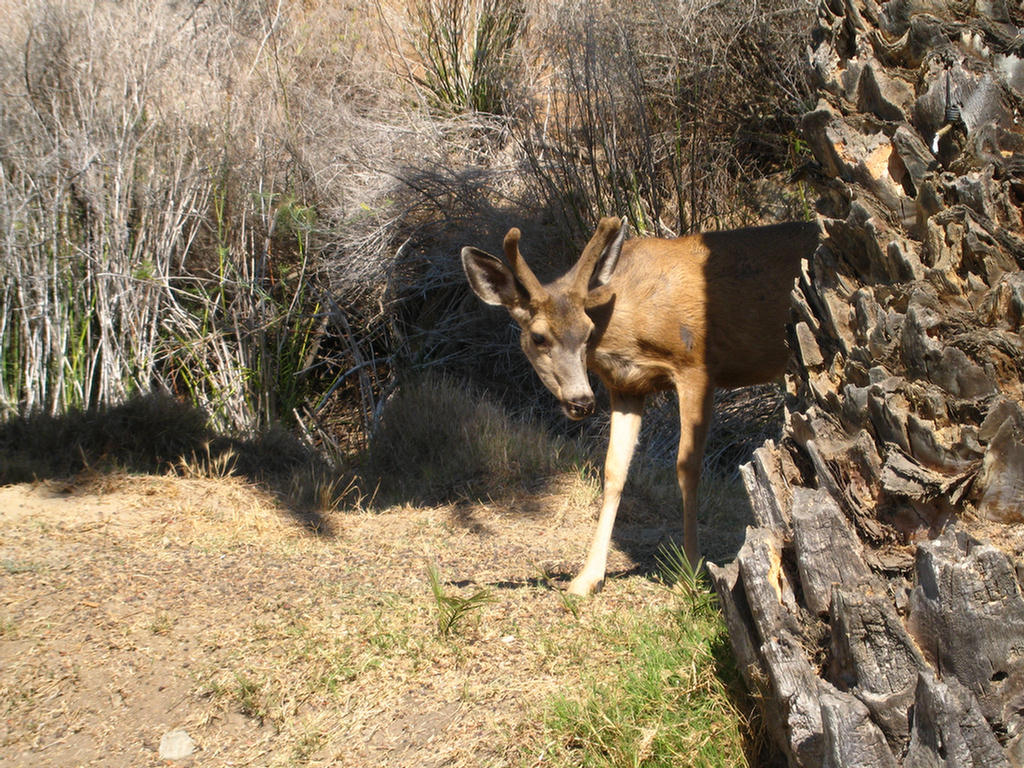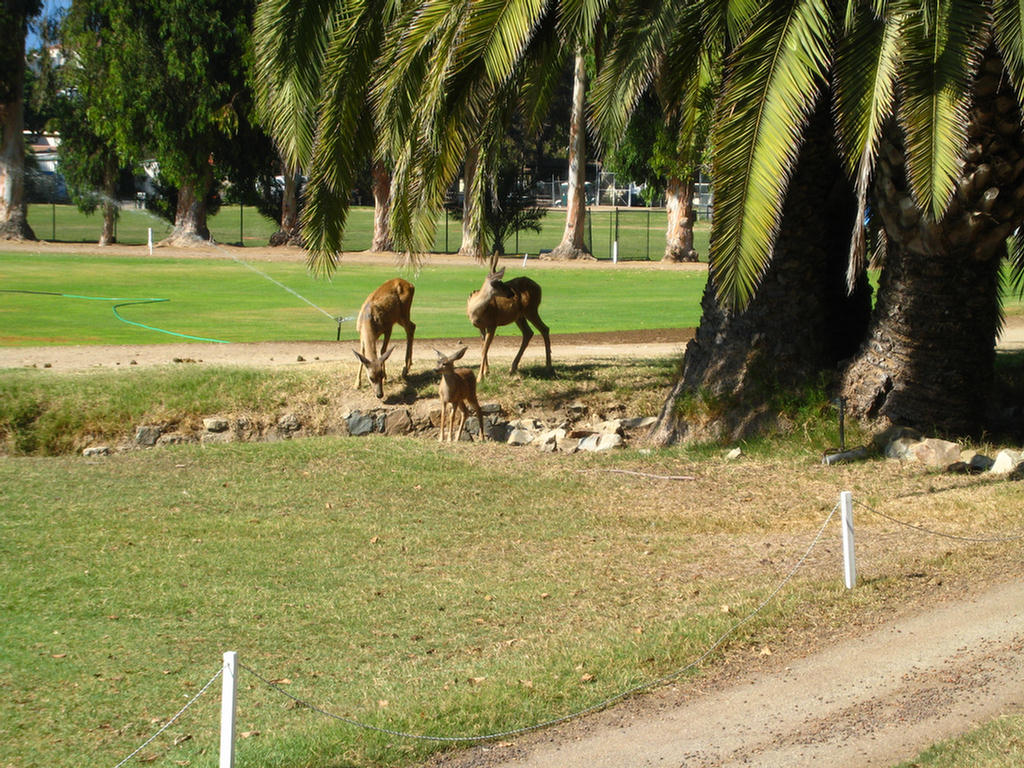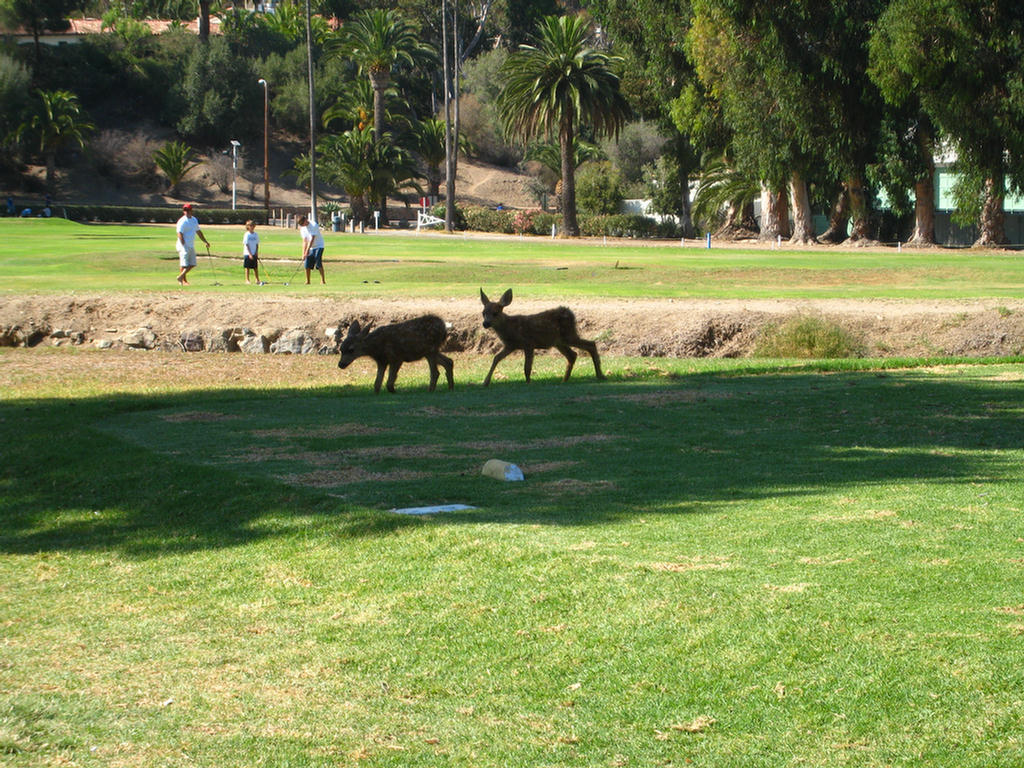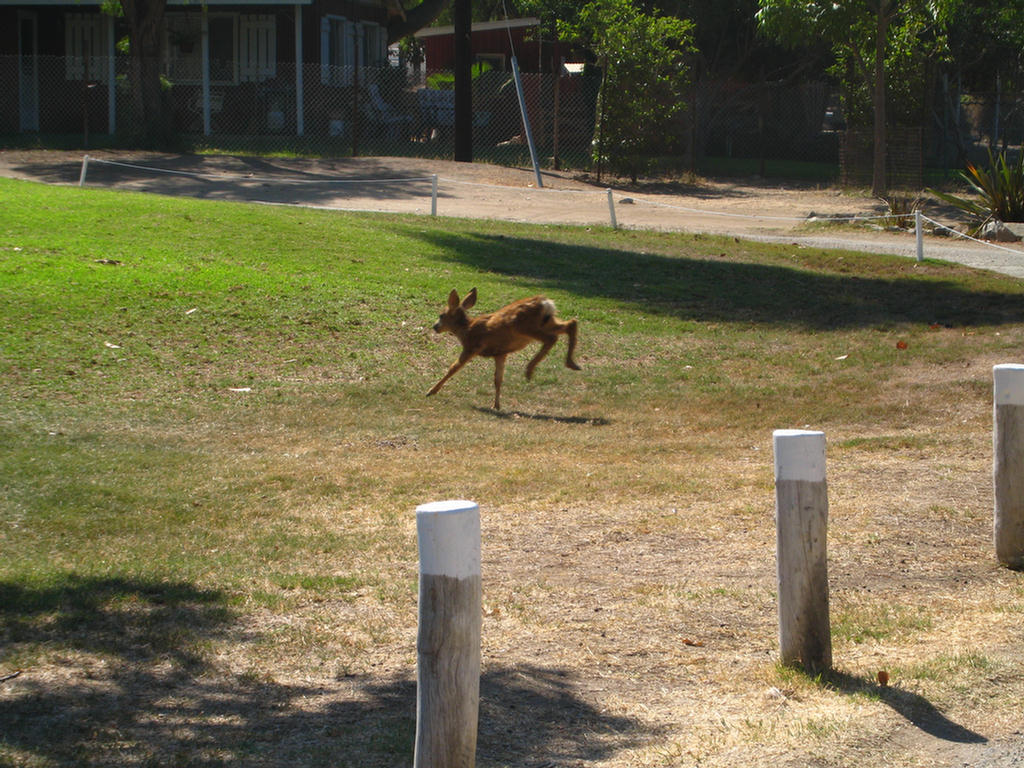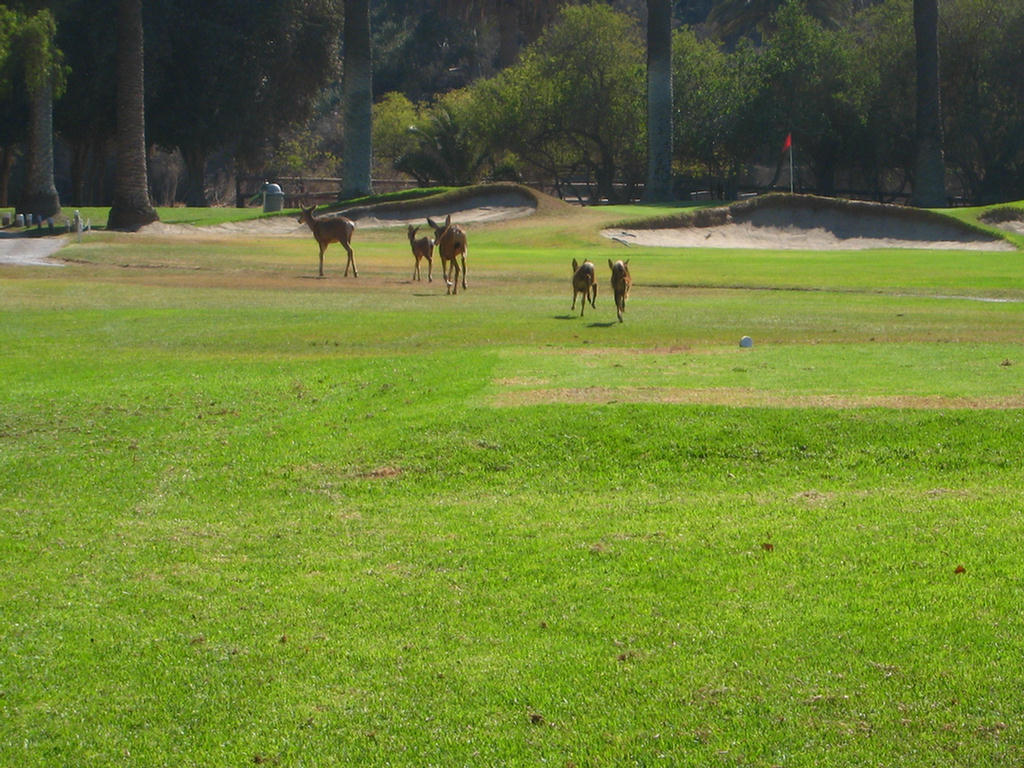 We had a load of fun on the second round but frankly we got more into golf and less into taking pictures... except for the little deer!

Jon did super completing the course with a 103 and many nice shots down the fairway! We decided to walk to the main part of town and have a glass of vino before heading to the boat for our trip home!
Quotes To Remember
"Wine improves with age. The older I get, the better I like it." ~Anonymous
"Wine makes daily living easier, less hurried, with fewer tensions and more tolerance." ~Benjamin Franklin
"If a life of wine, women and song becomes too much, give up the singing." ~Anonymous

School
Children in Avalon attend schools in the Long Beach Unified School District.

There is one K-12 school on Catalina Island: Avalon Elementary School, Avalon Middle School and Avalon High School are all one big K-12 school on one campus. About 800 students attend Avalon schools each year.

Thousands of school-age youths travel from the mainland to study at the Catalina Island Marine Institute every year.
Didja know???
In 1936, Ronald Reagan, as a young radio announcer for WHO in Des Moines, Iowa, traveled to Catalina to cover the Cubs during spring training. While there, he took a screen test and was offered an acting role.
The 1966 romantic comedy film The Glass Bottom Boat, starring Doris Day and Rod Taylor, was filmed on Catalina Island.
In 1958, the Four Preps recorded the hit song "26 Miles (Santa Catalina)"; the song reached the #2 position on the U.S. popular music charts.