Lunch After The First Nine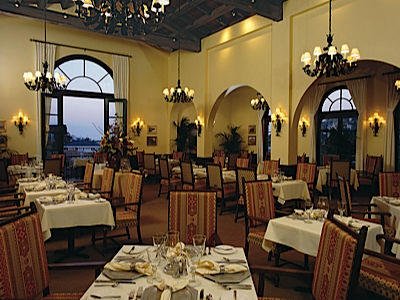 Club Dining Room
As the name implies, the Catalina Visitors Country Club is open to the public, but this wasn't always so. The facility was originally built for William Wrigley's baseball team, the Chicago Cubs. Now, after a lavish renovation, the club's eclectic mix of Spanish Colonial design and sports memorabilia exists in elegant ambiance.

Poised on a knoll overlooking romantic Avalon, the landmark Catalina Visitors Country Club is a striking example of Early California Revival architecture, with distressed cream-colored walls, deep green trim, and a Spanish-tile roof.

Brick steps take you up to a broad porch with a spectacular view of Avalon below and the vast Pacific Ocean beyond .As you continue up the stairs through an arched portico, you are greeted by a colorful example of early Catalina's acclaimed tile industry: the Country Club's original drinking fountain.

To the right is a sunny brick patio perfect for having lunch while the Men's Club plays their noon rounds. We tee off again at 2:33!
Heading In And Dining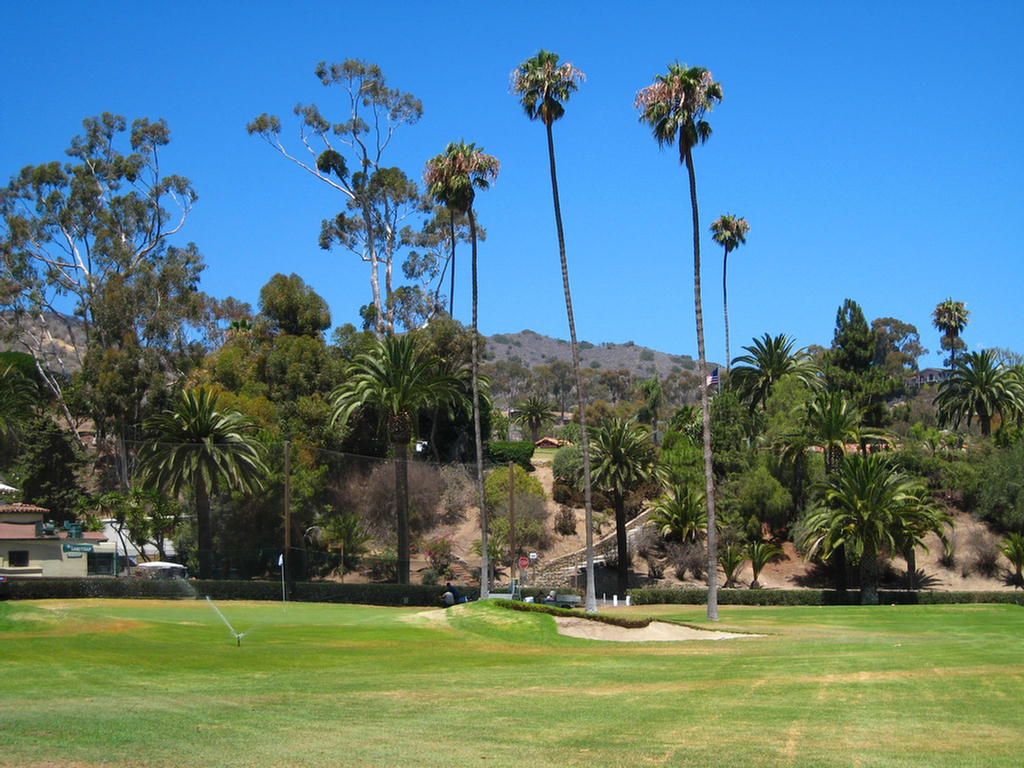 We got to park "in the barn" so we didn't have to unpack for our leisurely two hour lunch! More time to eat!!
Explore And Eat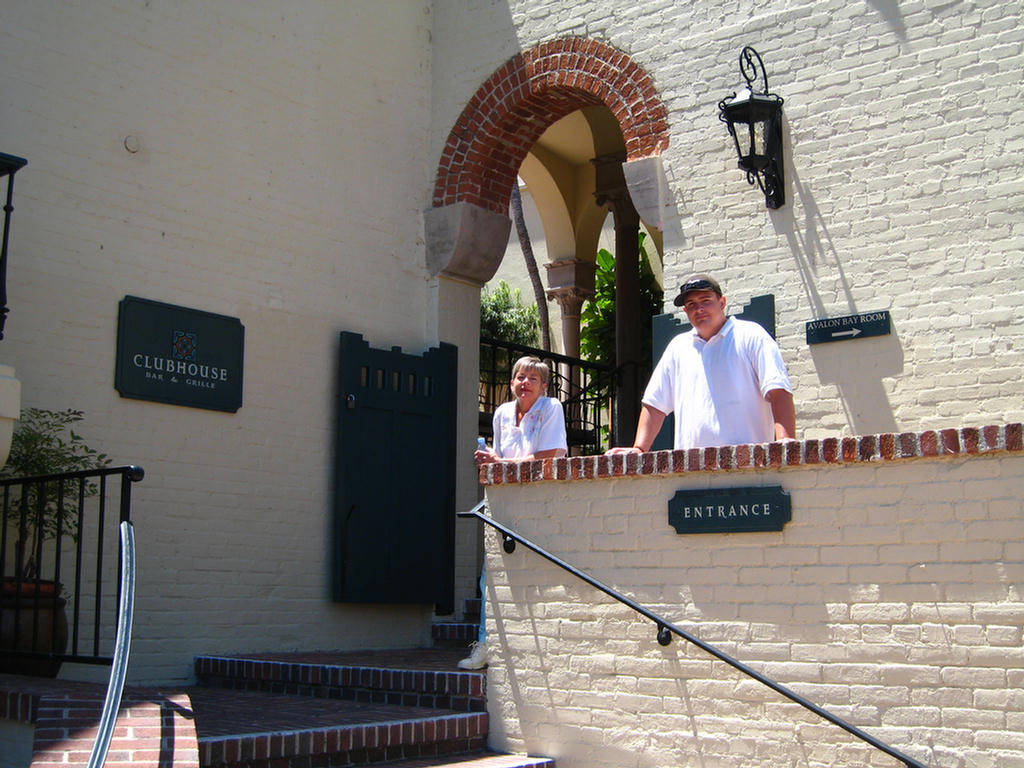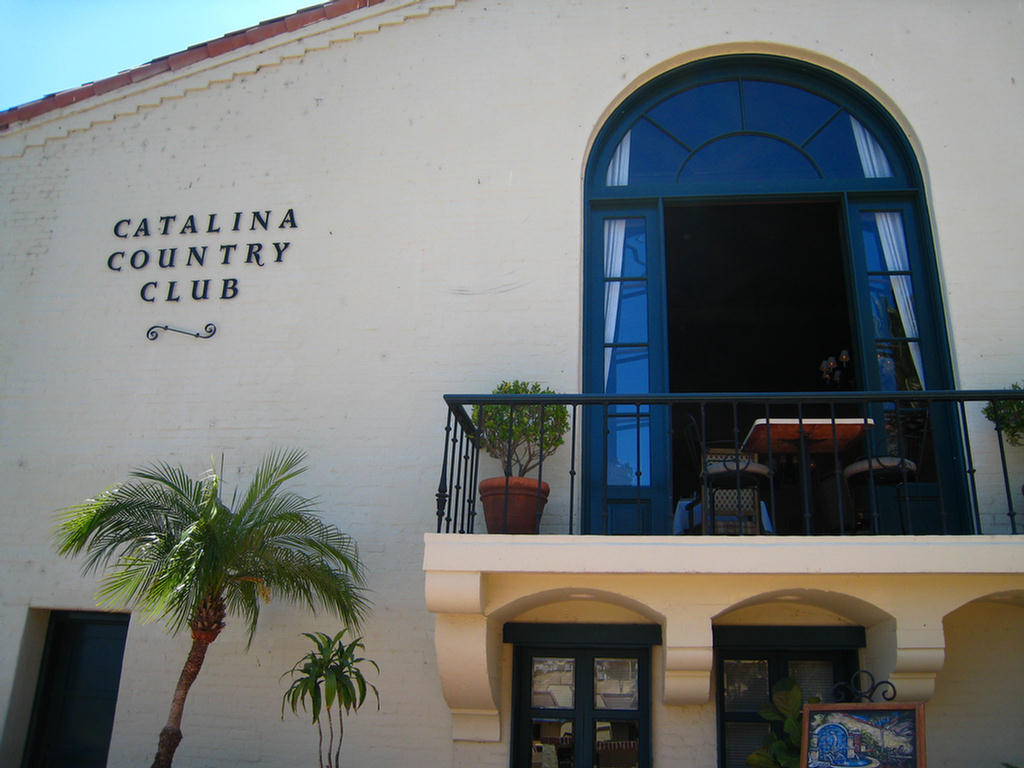 Quotation To Remember: "I never drink coffee at lunch. I find it keeps me awake for the afternoon." - Ronald Reagan
"Some weasel took the cork out of my lunch." - W. C. Fields

Studying the menu!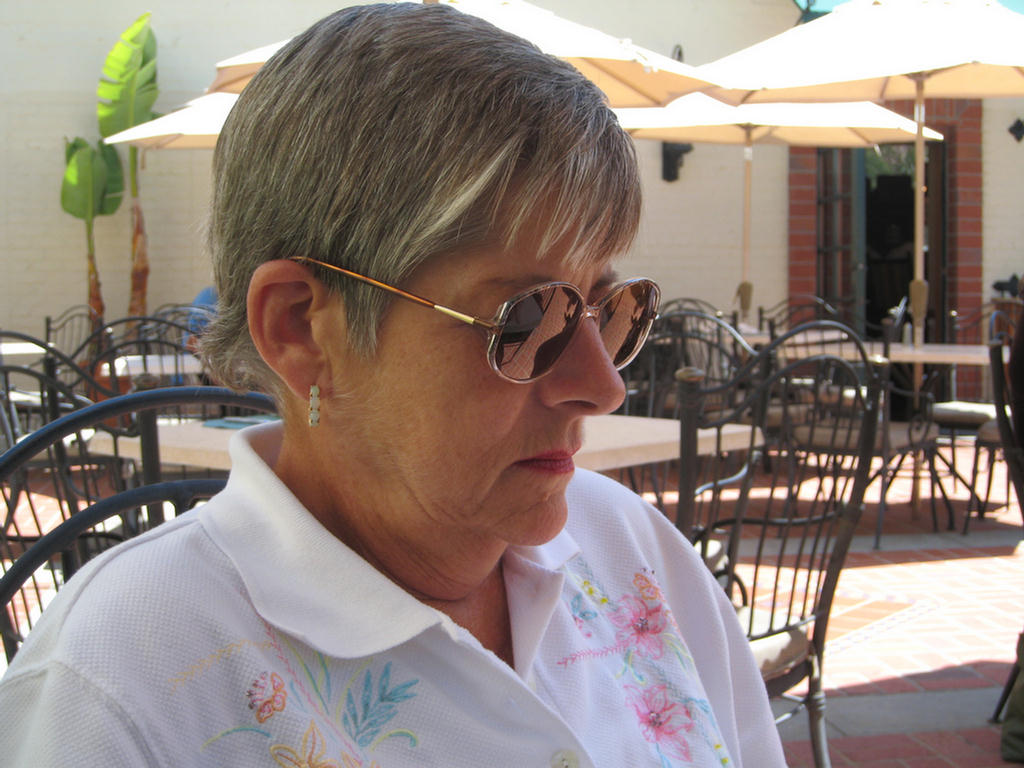 Did You Know? - A family is a domestic group of people, or a number of domestic groups linked through descent (demonstrated or stipulated) from a common ancestor, marriage or adoption. Families have some degree of kinship.

In Western culture, a family is defined specifically as a group of people affiliated by blood or by legal ties such as marriage or adoption. Many anthropologists argue that the notion of "blood" must be understood metaphorically; some argue that there are many non-Western societies where family is understood through other concepts rather than "blood."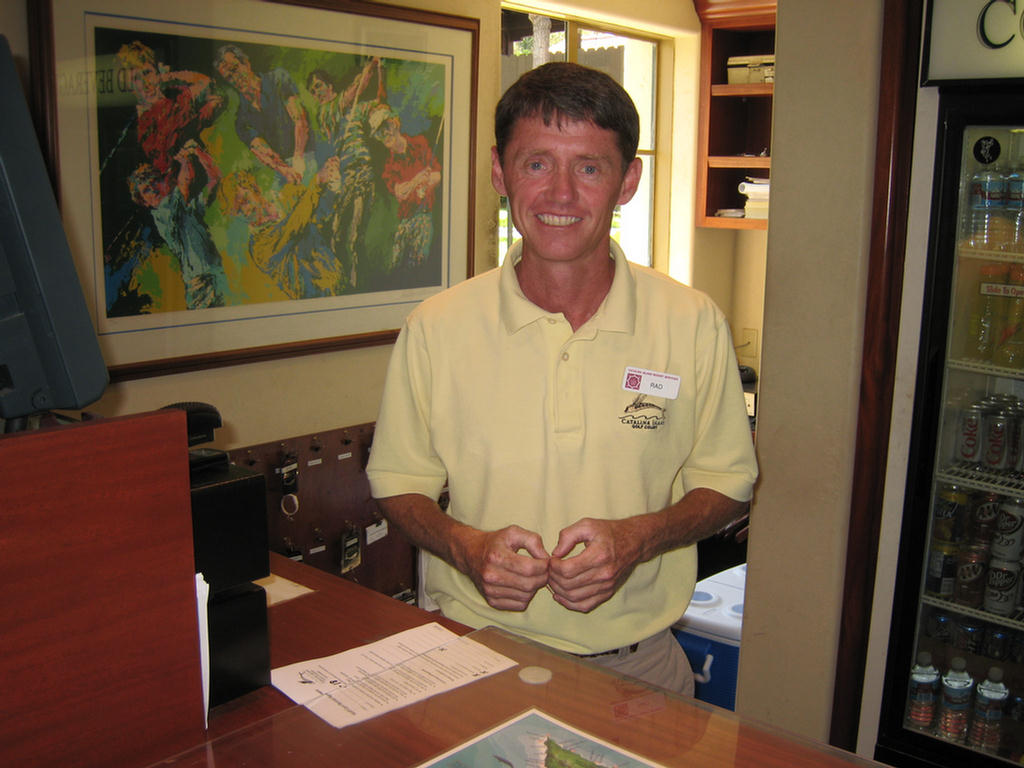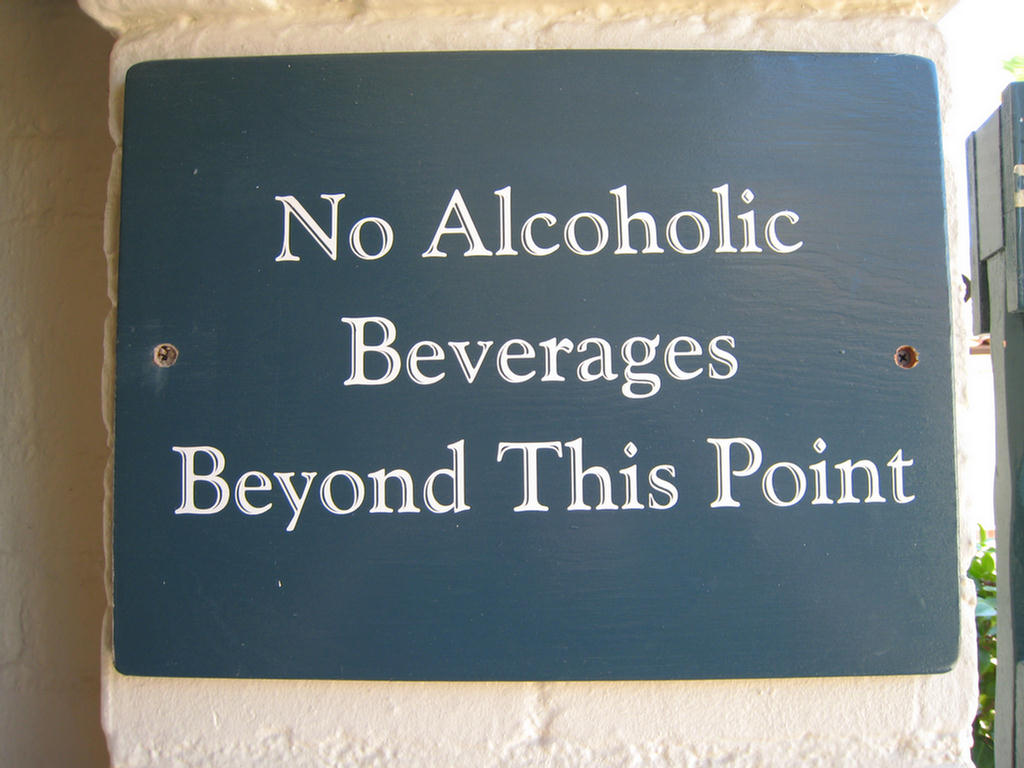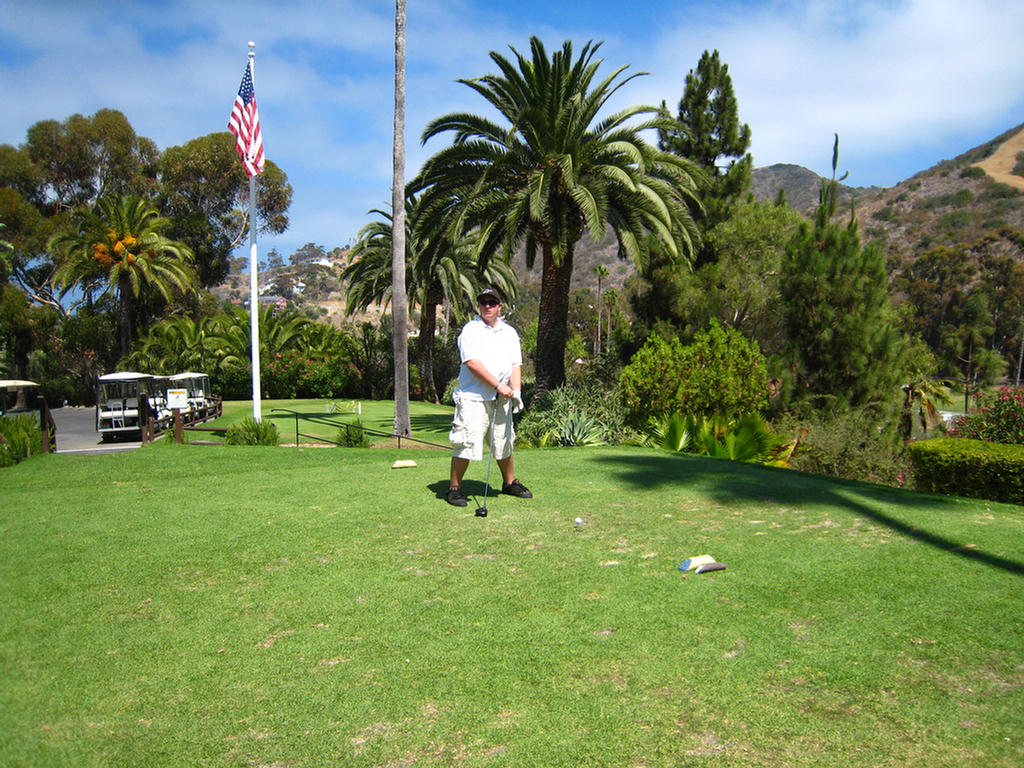 Population
The total population as of the 2000 census was 3,696 persons, with almost 85 percent living in its only city of Avalon (pop. 3,127, with another 195 south of the city outside of the city limits). The second center of population is the unincorporated town of Two Harbors, in the north, with a population of 298.

Development occurs also at the smaller settlements Rancho Escondido and Middle Ranch. The remaining population is scattered over the island between the two population centers. The island has an overall population density of 49.29/mi² (19.03/km²).
Limited Cars, Yeah!!!
The use of motor vehicles on the island is restricted; there is limit on the number of registered cars, which translates into a 10-year-long wait list to bring a car to the island.

Most residents move around via golf cart. Tourists can hire a taxi from Catalina Transportation Services.

Bicycles are also a popular mode of transportation. There are a number of bicycle and golf cart rental agencies on the island. Only the city of Avalon is open to the public without restrictions.