It is the last of summer and kids start back to school so Robin called us and invited us to go miniature golfing with Nick and her... We thought about it and suggested we go to Catalina to play miniature golf! An adventure in the making. We thought about it some more and decided to ask Connor to join us on the adventure... So here we are!
The itinerary you ask? We leave our home at 7:00am in order to get to the dock at 7:30 so we can catch the Catalina Express at 8:30 for an hour ride to the island. We will play golf, go to the country club for lunch and then perhaps parasailing. We will catch the 6:00pm boat back to home arriving at Long Beach around 7:00 and home about 7:30... a twelve hour adventure!
We Are Off And Running at 7:00 AM
Quick trip to the Catalina Express Terminal which is a 30 minute drive form our home.
Did you know? - Company Overview More than one million passengers set sail to Catalina Island each year on board Catalina Express. Catalina Express offers year round service and up to 30 departures daily from ports in Long Beach, San Pedro and Dana Point. 25 Years of Service This year, Catalina Express celebrates its 25th year of service to Catalina Island. Started with only one boat and one phone, Catalina Express has emerged as the leader of marine transportation to Catalina Island. Each year, more than one million passengers set sail to Catalina Island on board Catalina Express. Its amazing to see how much the business has grown and changed over the past 25 years.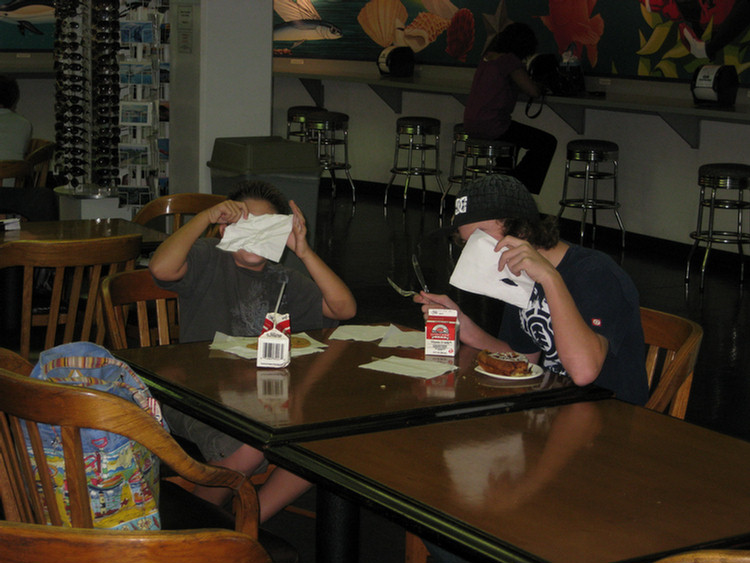 Goof balls in action!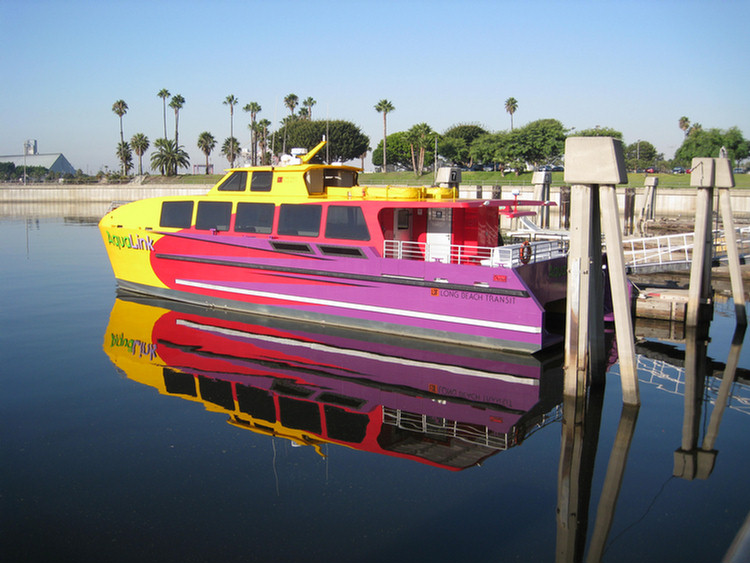 A color-blind guy painted this one!
Did you know? - What is that red, yellow and purple boat? It's The AquaLink water taxi from Long Beach Transit. The 68-foot catamaran comfortably ferries up to 75 passengers to the most popular attractions in Long Beach Harbor and on down to Alamitos Bay Landing. Fare is just $5 and wheelchair boarding is available at Doc 4 near the Aquarium of the Pacific and at the Queen Mary.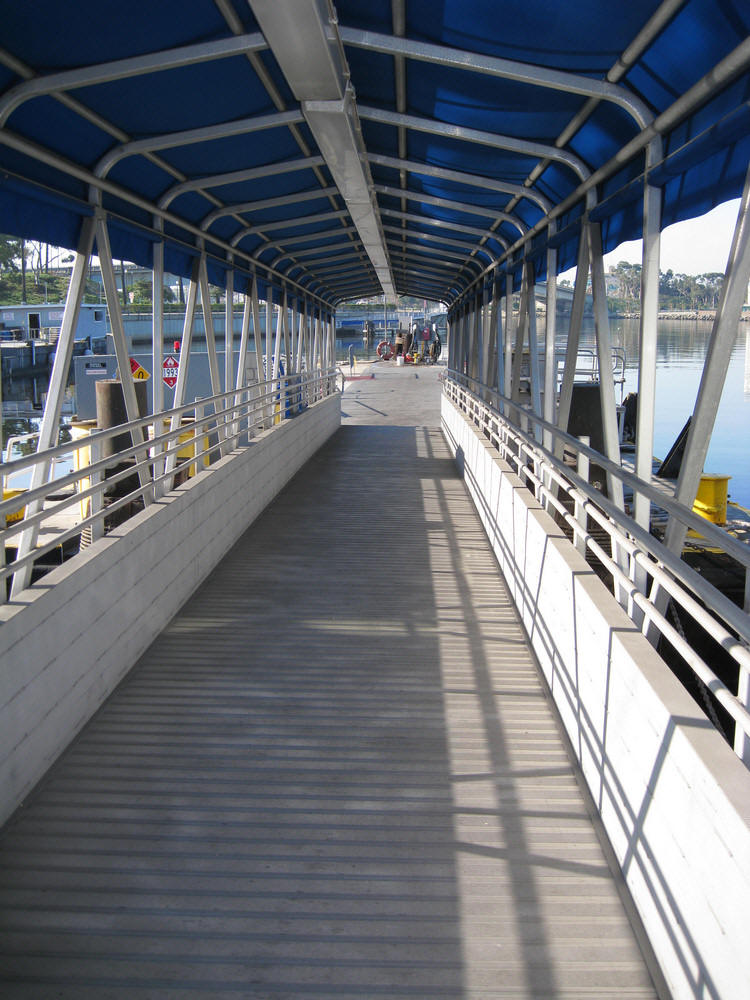 Connor says... "Where is my skateboard?"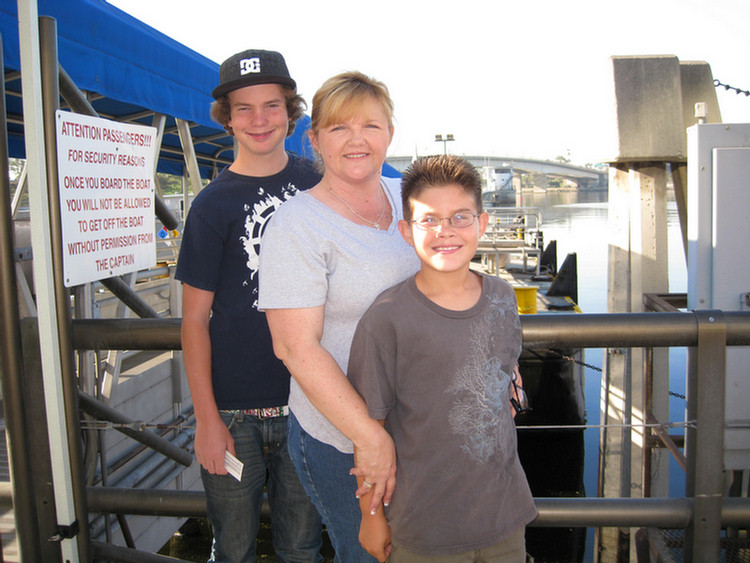 No Boat Waiting When We Got There...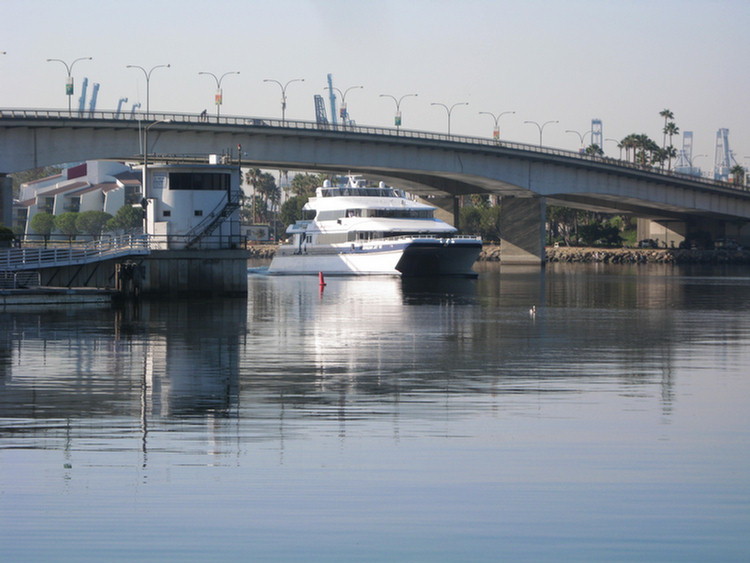 Here it comes
Did you know? - A catamaran (from Tamil kattumaram) is a type of multihulled boat or ship consisting of two hulls, or vakas, joined by some structure, the most basic being a frame, formed of akas. Catamarans can be sail- or engine-powered.
Catamarans are a relatively recent introduction to the design of boats for both leisure and sport sailing, although they have been used since time immemorial among the paravas, a fishing community in the southern coast of Tamil Nadu, India, and independently in Oceania, where Polynesian catamarans and outrigger canoes allowed seafaring Polynesians to settle the world's most far-flung islands.
While the English adventurer and buccaneer William Dampier was traveling around the world in the 1690s in search of business opportunities, he found himself on the southeastern coast of India, in Tamil Nadu on the Bay of Bengal. He was the first to write in English about a kind of vessel he observed there. It was little more than a raft made of logs.
On the coast of Coromandel," he wrote in 1697, "they call them Catamarans. These are but one Log, or two, sometimes of a sort of light Wood ... so small, that they carry but one Man, whose legs and breech are always in the Water.
Although the name came from Tamil, the modern catamaran came from the South Pacific. English visitors applied the Tamil name catamaran to the swift, stable sail and paddle boats made out of two widely separated logs and used by Polynesian natives to get from one island to another.
The design remained relatively unknown in the West for almost another 200 years, until an American, Nathanael Herreshoff, began to build catamaran boats of his own design in 1877 (US Pat. No. 189,459), namely 'Amaryllis', which immediately showed her superior performance capabilities, at her maiden regatta (The Centennial Regatta held on June 22, 1876, off the New York Yacht Club's Staten Island station). It was this same event, after being protested by the losers, where Catamarans, as a design, were barred from all the regular classes[2] and they remained barred until the 1970s.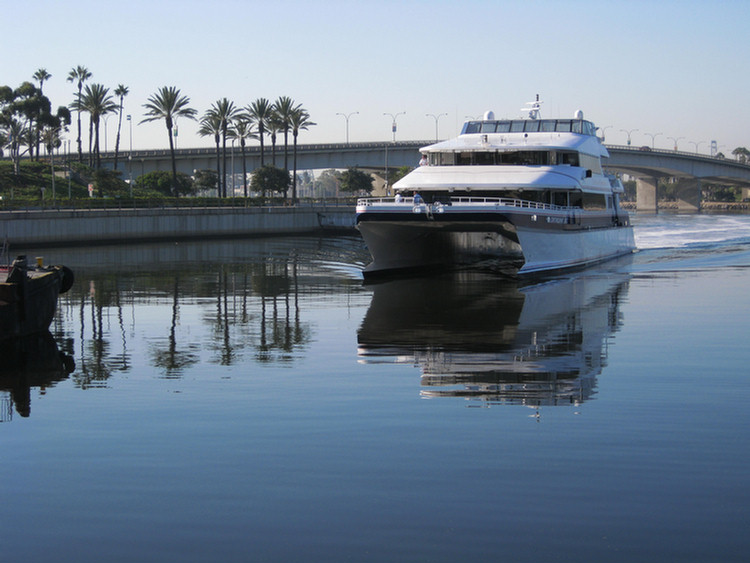 Vessel Specifications
Catalina Jet

Passengers
450 passengers
Length
144' vessel
Cruising Speed
35 knots
Top Speed
37 knots
Crossing Time
One Hour
Engines
Four Caterpillar 3512B, rated at 1950 Horsepower
Propulsion
Four Hamilton HM651 Waterjets
Ride Control
MDI T-foil computerized ride control system
Launch Date
1999
Boat Builder
Nichols Brothers Boat Builders of Whidbey Island, WA
Designer
Incat Designs, Australia

Four of these puppies power our little ship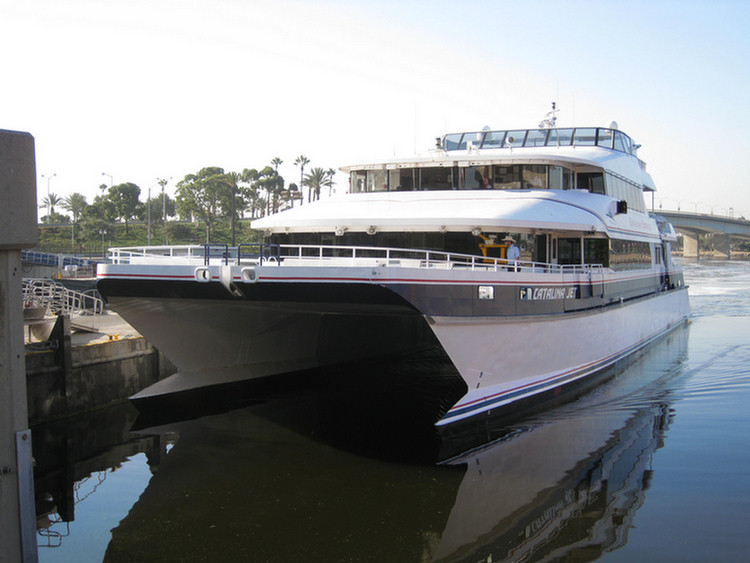 Sleek looking vessel
The Water Jet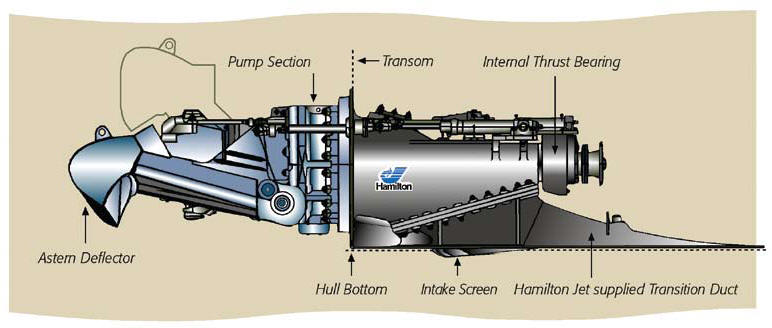 Read about the water jet that powers the ship.
Boarding Time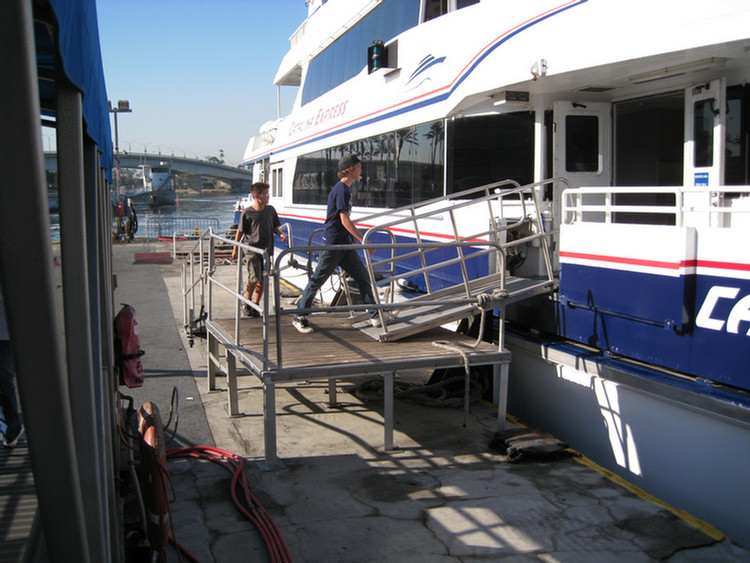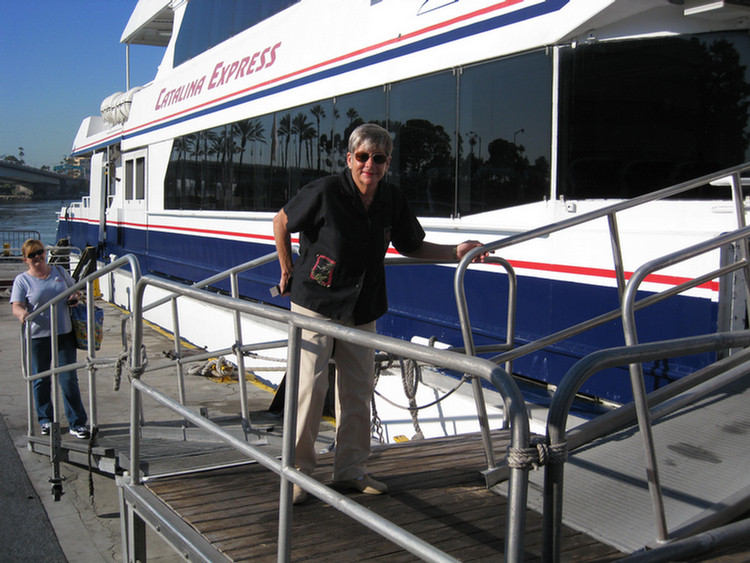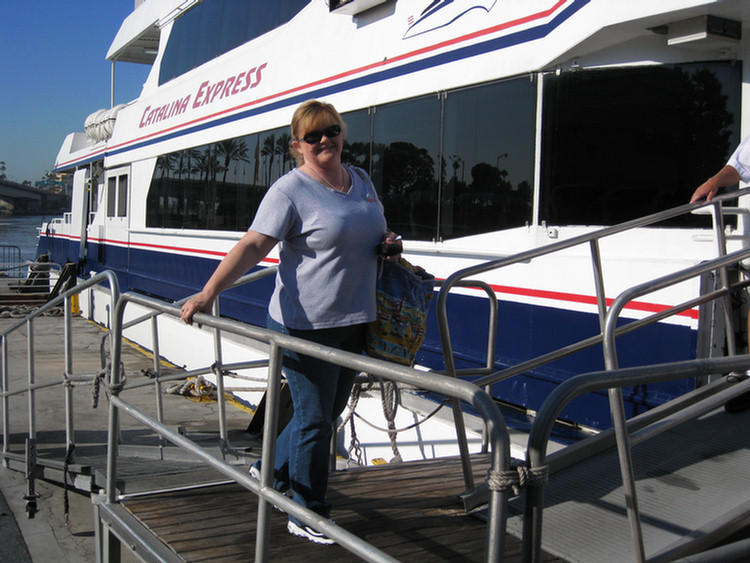 Heading Out To Sea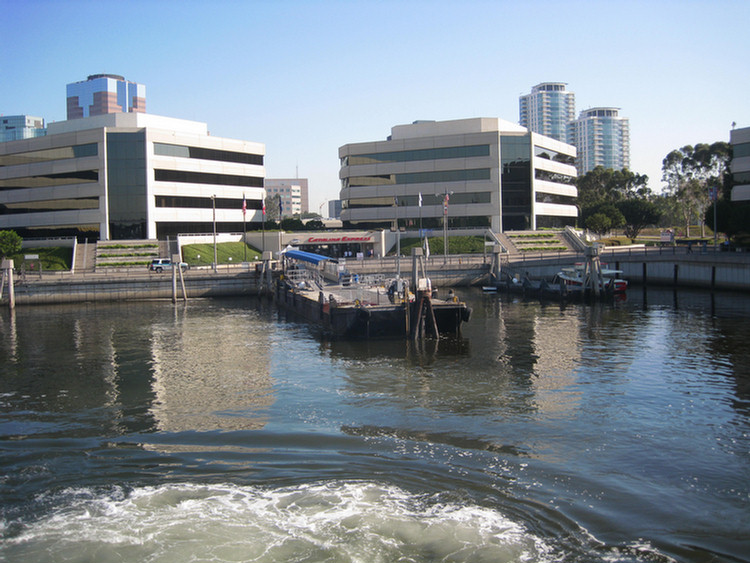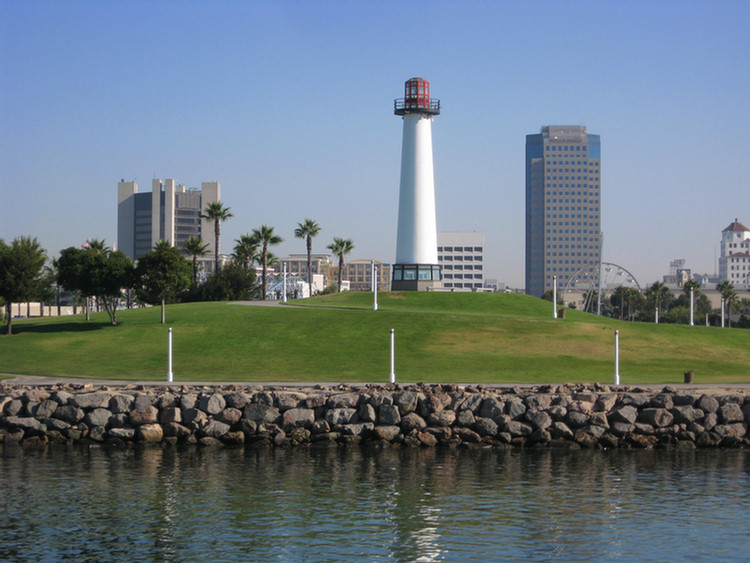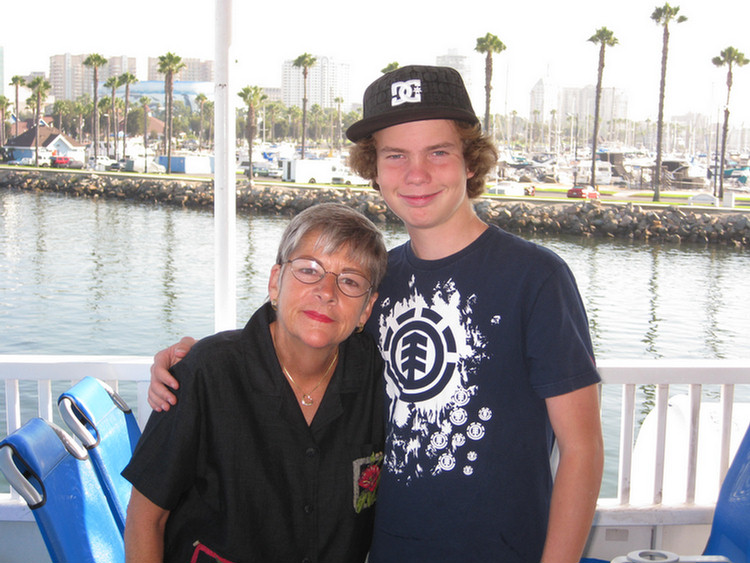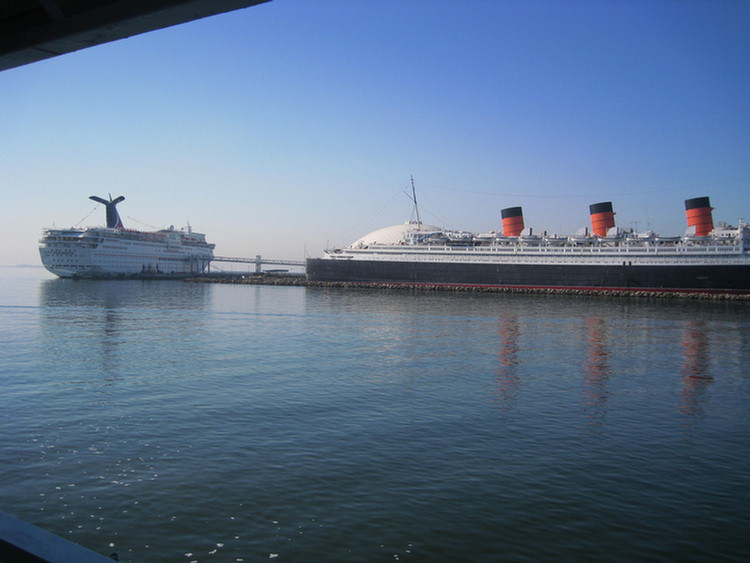 The new and the old

Just arrived this morning and we met it leaving later that day!
Did you know? - Unlike hydrofoils, which use underwater wings or struts to lift the vessel clear of the water, standard jetboats use a conventional planing hull to ride across the water surface, with only the rear portion of the hull displacing any water. With the majority of the hull clear of the water, there is reduced drag, greatly enhancing speed and maneuverability, so jetboats are normally operated at planing speed. At slower speeds with less water pumping through the jet unit, the jetboat will lose some steering control and maneuverability and will quickly slow down as the hull comes off its planing state and hull resistance is increased. However, loss of steering control at low speeds can be negated by lowering the reverse deflector slightly and increasing throttle - so you increase thrust and thus control without increasing boat speed itself. A conventional river-going jet boat will have a shallow-angled (but not flat-bottomed) hull to improve its high speed cornering control and stability while also allowing it to traverse very shallow water. At speed, jetboats can be safely operated in less than 3 inches to (7.5 cm) of water.
One of the most significant breakthroughs in the development of the waterjet was to change the design so it expelled the jetstream above the water line, contrary to many people's intuition. Hamilton discovered early on that this greatly improved performance, compared to expelling below the waterline, while also providing a "clean" hull bottom (ie: nothing protruding below the hull line) to allow the boat to skim through very shallow water. It makes no difference to the amount of thrust generated whether the outlet is above or below the waterline, but being above the waterline reduces hull resistance and draught. Hamilton's first waterjet design had the outlet below the hull and actually in front of the inlet. This probably meant that disturbed water was entering the jet unit and reducing its performance, and the main reason why the change to above the waterline made such a difference.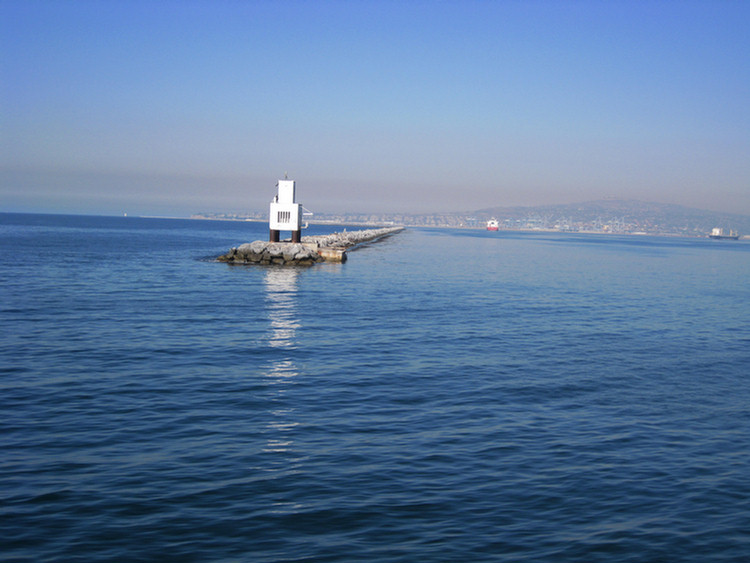 Worlds longest break water
Did you know? - Breakwaters are structures constructed on coasts as part of coastal defense or to protect an anchorage from the effects of weather and longshore drift.
Offshore breakwaters, also called bulkheads, reduce the intensity of wave action in inshore waters and thereby reduce coastal erosion. They are constructed some distance away from the coast or built with one end linked to the coast. The breakwaters may be small structures, placed one to three hundred feet offshore in relatively shallow water, designed to protect a gently sloping beach. Breakwaters may be either fixed or floating: the choice depends on normal water depth and tidal range. Breakwater construction is usually parallel or perpendicular to the coast to maintain tranquility condition in the port. Most of Breakwater construction depends upon wave approach and considering some other environmental parameters
When oncoming waves hit these breakwaters, their erosive power is concentrated on these structures some distance away from the coast. In this way, there is an area of slack water behind the breakwaters. Deposition occurring in these waters and beaches can be built up or extended in these waters. However, nearby unprotected sections of the beaches do not receive fresh supplies of sediments and may gradually shrink due to erosion, namely longshore drift.
Breakwaters are subject to damage, and overtopping by big storms can lead to problems of drainage of water that gets behind them. The wall also serves to encourage erosion of beach deposits from the foot of the wall and can increase longshore sediment transport.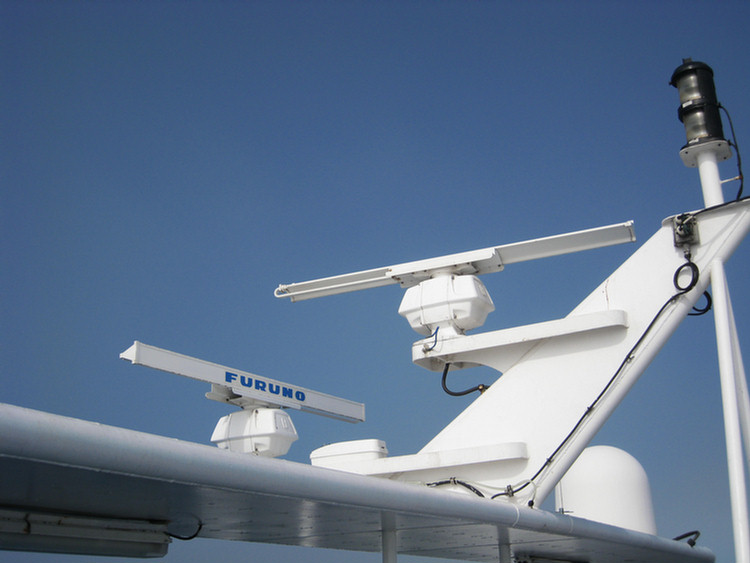 Thank goodness for radar.. It became foggy
Did you know? - Fog can form suddenly, and can dissipate just as rapidly, depending what side of the dew point the temperature is on. This phenomenon is known as flash fog.
Another common type of formation is associated with sea fog (also known as haar or fret). This is due to the peculiar effect of salt. Clouds of all types require minute hygroscopic particles upon which water vapor can condense. Over the ocean surface, the most common particles are salt from salt spray produced by breaking waves.
Except in areas of storminess, the most common areas of breaking waves are located near coastlines, hence the greatest densities of airborne salt particles are there. Condensation on salt particles has been observed to occur at humidities as low as 70%, thus fog can occur even in relatively dry air in suitable locations such as the California coast.
Typically, such lower humidity fog is preceded by a transparent mistiness along the coastline as condensation competes with evaporation, a phenomenon that is typically noticeable by beachgoers in the afternoon. Another recently-discovered source of condensation nuclei for coastal fog is kelp. Researchers have found that under stress (intense sunlight, strong evaporation, etc.), kelp release particles of iodine which in turn become nuclei for condensation of water vapor.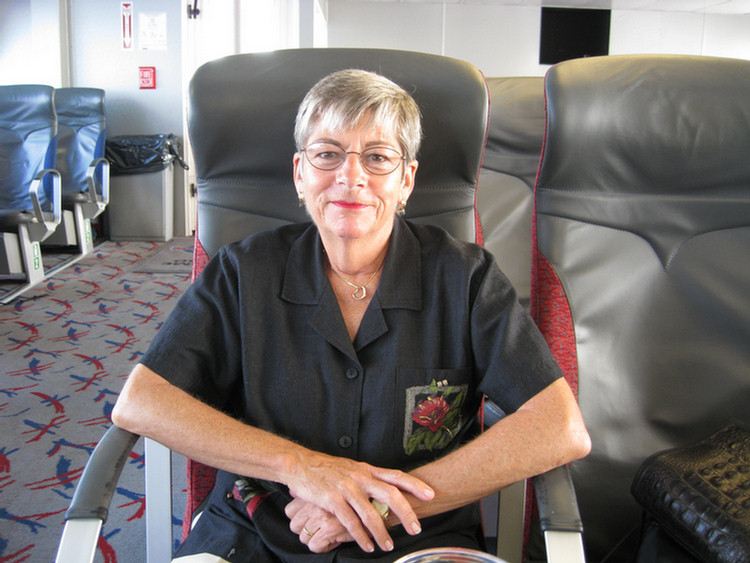 Food... food... food...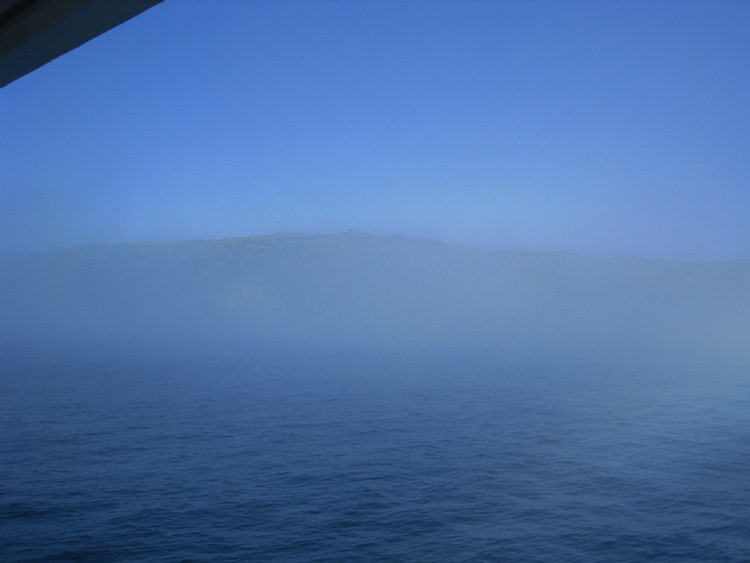 The top of Catalina appears out of the fog
Did you know? - The Catalina Jet, a high-speed catamaran has three passenger decks with spacious inside airline-style seating on two decks and open-air outdoor seating on the top deck, upgraded Commodore Lounge seating on the second deck, air-conditioned cabins, cabin attendant service, two snack bars, restroom facilities (one handicapped accessible) and in-cabin flat screen monitors displaying selected programming or the GPS vessel route plotter.
The all aluminum, $9 million, high-speed catamaran joined the Catalina Express fleet under lease in spring 2004 and the vessel was acquired by Catalina Express in 2005. This fast catamaran is a 450-passenger vessel that travels at a speed of 35-knots and makes the crossing to Catalina Island in one hour.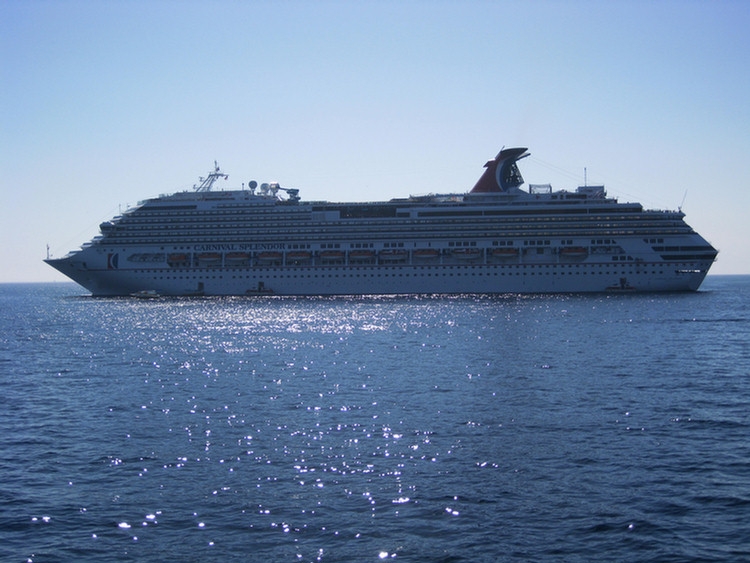 Carnival Splendor is one of the latest of the Carnival Cruise ships to enter the fleet. She entered service on July 2, 2008. At 113,300 gross register tons (GRT), she is the largest ship in Carnival Cruise Line history.

Carnival Splendor constructed at the Fincantieri shipyards in Sestri Ponente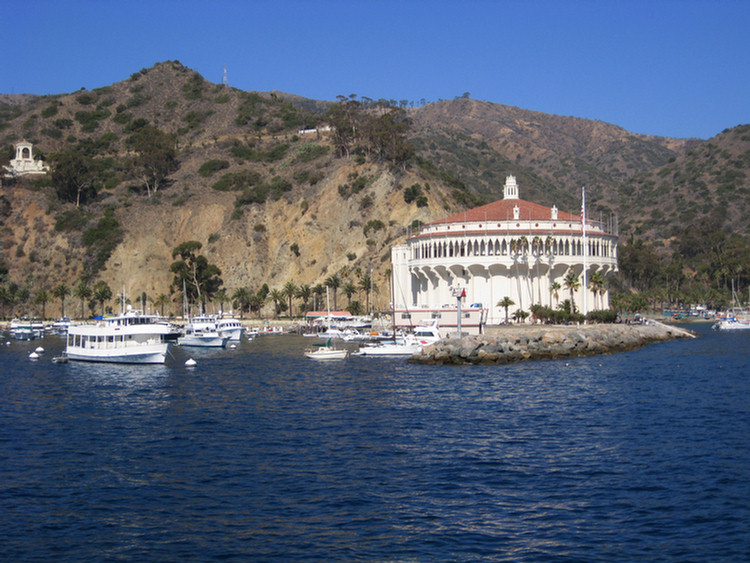 Bright and shiny in Catalina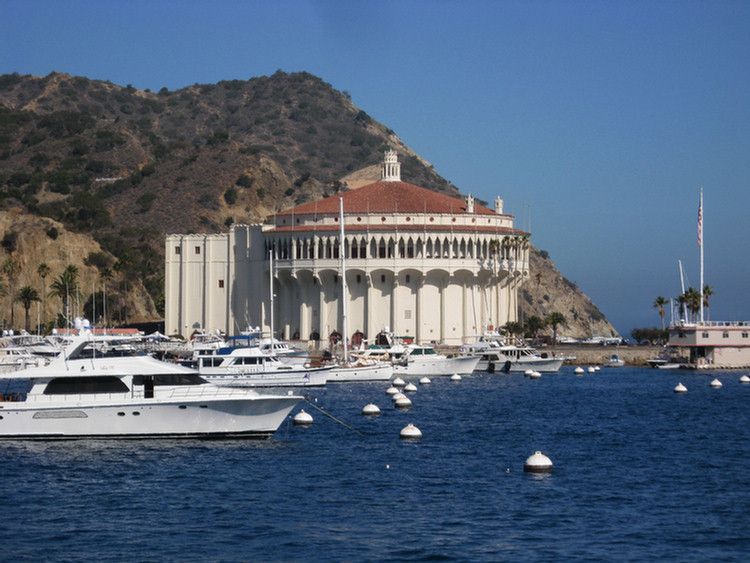 A view from the pier