Robin & Bob Duda; Our Very Excellent Friends And New Family!
Robin and Paul began working with each other in 1985 and spent every day together at work until Paul retired in 2007. Robin became an integral part of our lives and her marriage to a great husband Bob and arrival of Nick just made everything better! Please meet the Duda's... Also, search for Robin as she is all over our site!
Married May 25, 2002 In Robin's Words...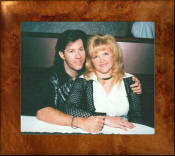 About Robin... Hello, Thank-You so much for visiting our www (wonderful wedding website). Both Bob and I are from California with myself (Robin) being born in Los Angeles at the famous General Hospital (yes, the one they show on the soap opera!) I am employed at The Boeing Company and have been there for 33 years (where did the time go?).
About Bob... Bob was born in Whittier, CA not far from where we live now and depending on which direction you are facing not far from where I was raised in Norwalk, CA (about a 15 minute drive away).
Bob is a Drummer/Musician working with several tribute bands. He is pretty good since he has been sent to South America and all over the US and Carribbean Islands!

How We Met... In 1996 I moved to the city of La Habra, CA and had some really great neighbors who I came to know very well (Gloria Martinez & Guillermo Arellano). Both of them tried unsuccessfully for two years to get me to meet one of their business associates (Bob) knowing that we were destined to be together.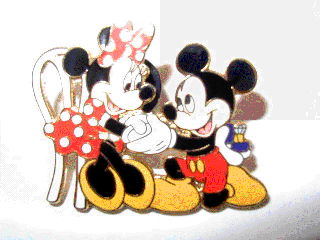 Both of us were driving the same car (model and color); we both liked the same types of music; I write music reviews for publication (as a hobby) and he is a musician (we even discovered that we had mutual friends in the business and were traveling in the same circles but never crossing each other's path); both of us are Pittsburg Steelers Fans (with Bob's family originating from Pennsylvania) and both of us were/are Walt Disney and Disneyland Fans (that's where we like to hang out when we have some free time... did you know that Walt Disney and I share the same birthday?).
In December of 1997, my neighbor Gloria finally convinced me to meet Bob so via email, I invited him to a Christmas Party but he very politely turned me down saying he already had plans for that evening. Three months later however, he showed up on my doorstep with a gift in his hand -no it wasn't a "glass slipper" (but it may as well have been!)... it was a videotape copy of a concert from one of my favorite bands!.
From the moment we met each other, we knew my neighbors (his business associates) were right - we were meant for each other. Much to my surprise, we also discovered that our favorite movie as kids was " Willie Wonka And The Chocolate Factory ". I didn't believe Bob when he told me that, but the first time I went over to his place, he pulled it out of his video collection to show me that he really did have it and If I would have asked him to, he could have quoted entire scenes of the movie from memory for me.
After I put this website together and thought that we couldn't possibly have anything else that was coincidental between us, during the planning process of our wedding we found out that Bob had been baptized in Whittier in 1965 (he was 2 1/2 weeks old), on the same day 5 miles away in Norwalk, CA, I was celebrating my 2nd Birthday. We got engaged on November 03, 2001.
What Happened on November 03, 2001
Weather
United States
World
How Did It Happen??


And How It Happened... Bob and I were in Las Vegas, NV for a conference I was attending. On one of the evenings Bob was with me, we went to The Top Of The World Restaurant in the Stratosphere Hotel/Casino for dinner.

With the bright lights of Las Vegas twinkling like multi-colored little stars in the desert sky, Bob proposed to me, presenting me not with an engagement ring, but a Disney Pin engraved with Mickey proposing to Minnie on bended knee. I was in shock for a good twenty minutes not believing he was serious so he asked me again and with tears in my eyes, I accepted.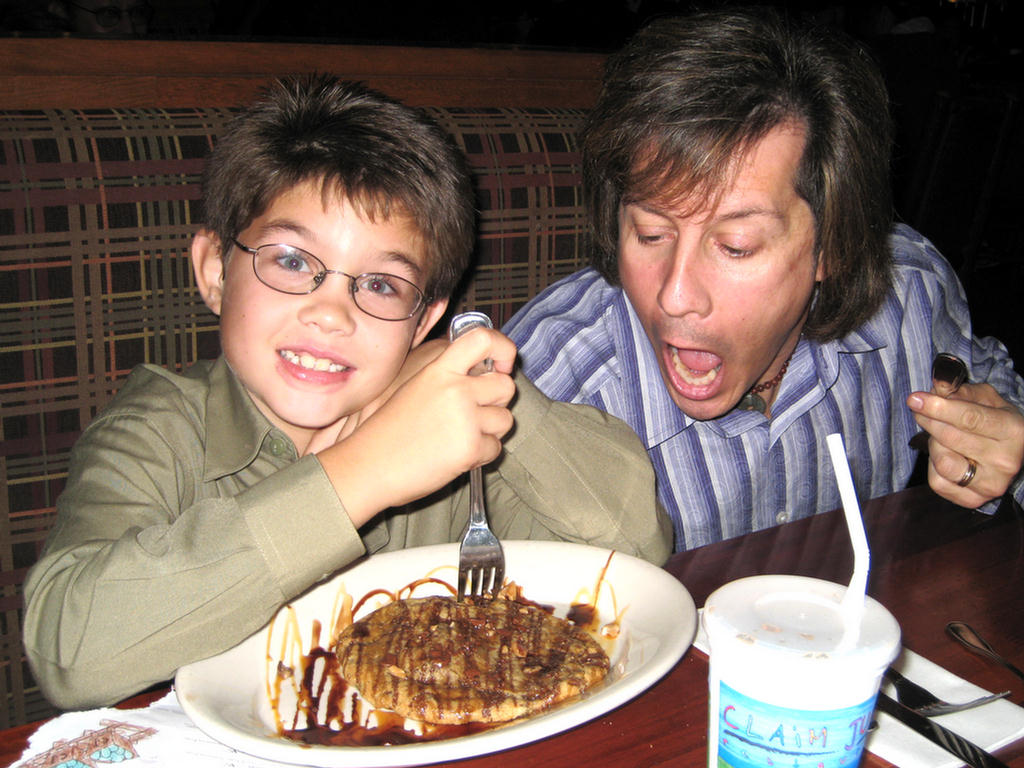 Nick and Dad enjoying dinner after the Christmas Play
Happy Snaps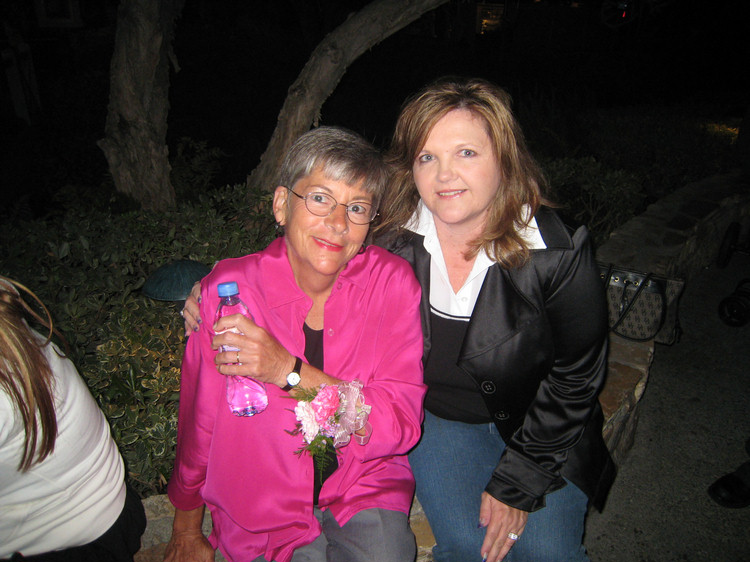 Sue and Robin sitting after a swing dance set at Disneyland on a Saturday evening

Just kids.....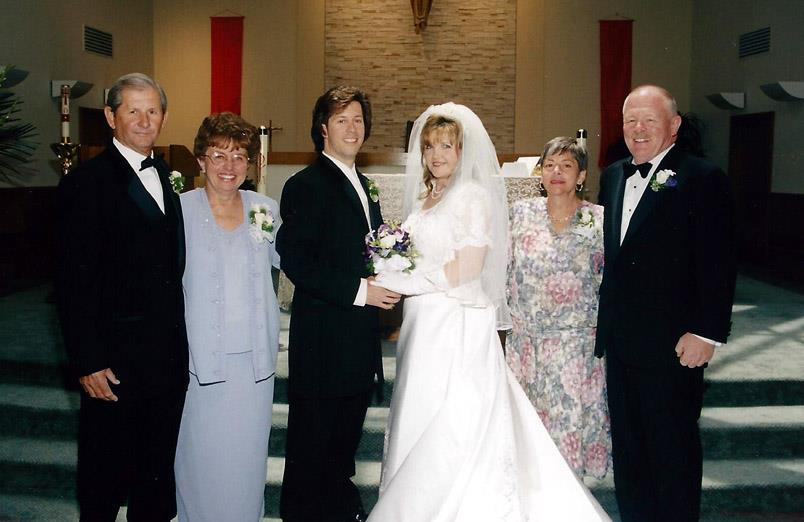 Mom's and dad's with the happy couple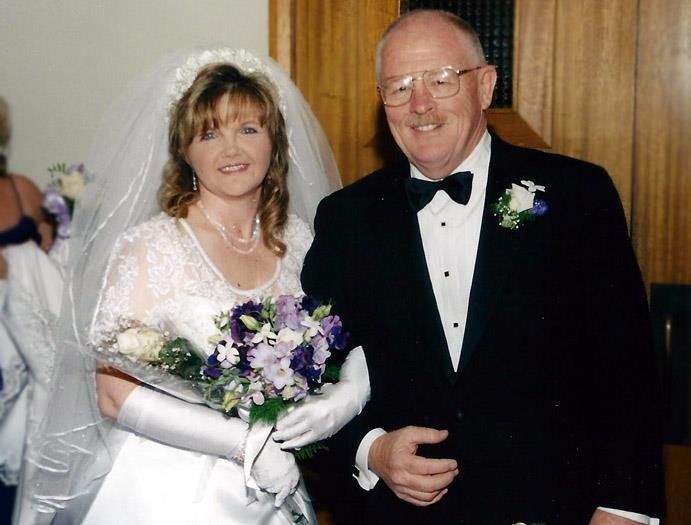 So very beautiful

10th wedding anniversary at Disneyland May 25th, 2012 - All together!
Nick Goes To Disney World To Celebrate Entering High School