Time To Dance At The 2014 Avalon Ball (Page Ten)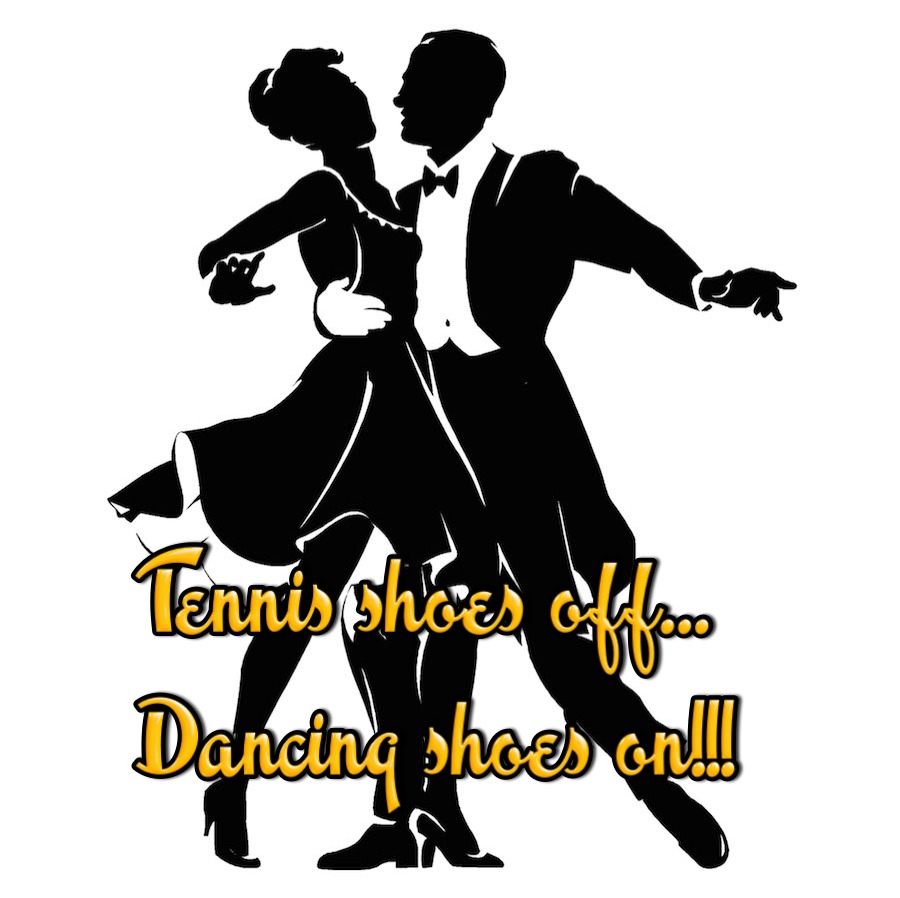 The room is ready for a delightful evening (Courtesy of Hans)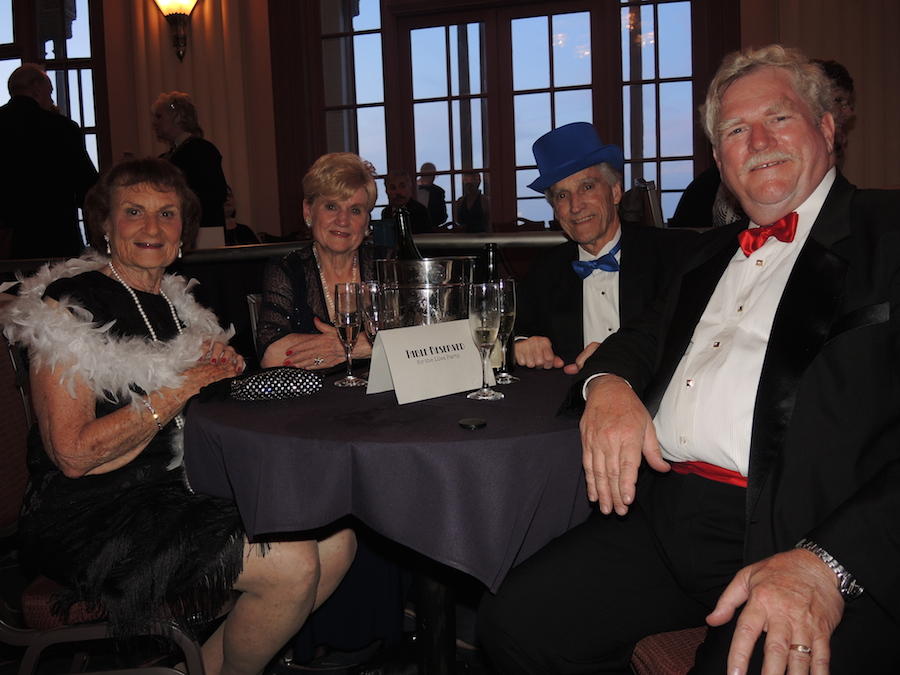 Champagne empty.. We are ready to dance (Courtesy of Gary Gray)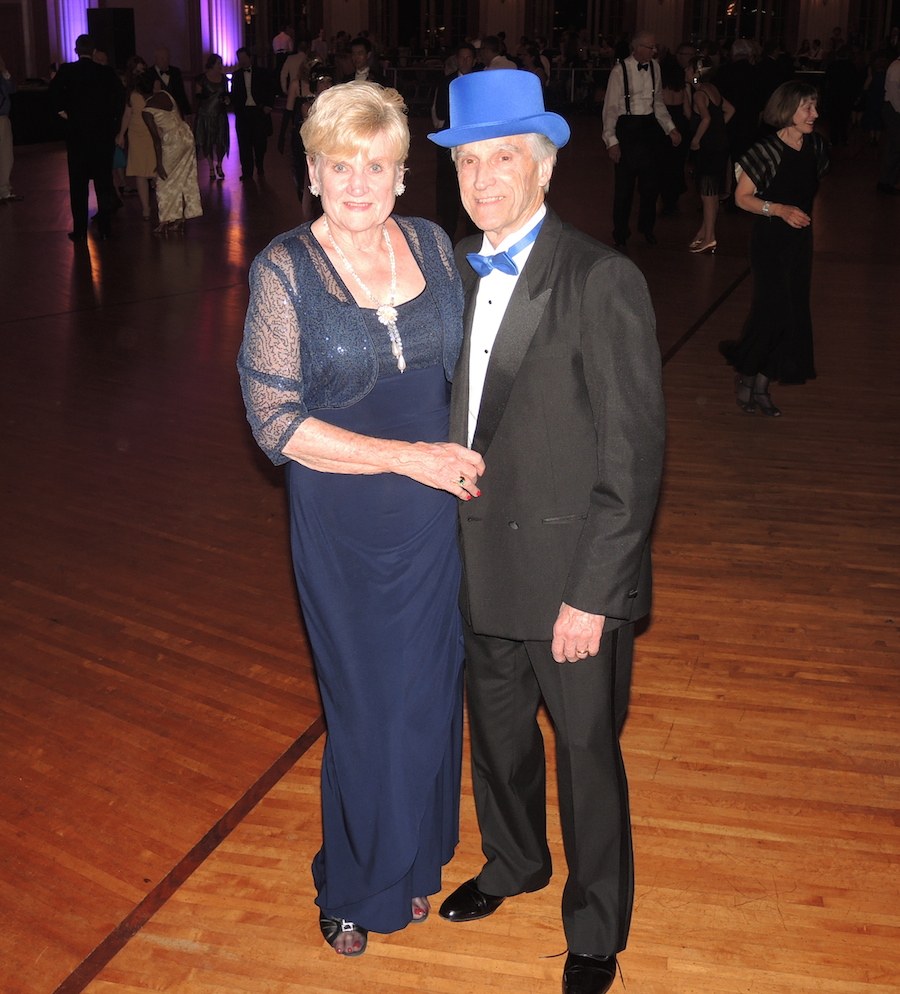 The Blue Hat is a giveaway (Courtesy of Gary Gray)

Mike and Wendy dressed to the nine's (Courtesy of Gary Gray)

The wild table (Courtesy of Gary Gray)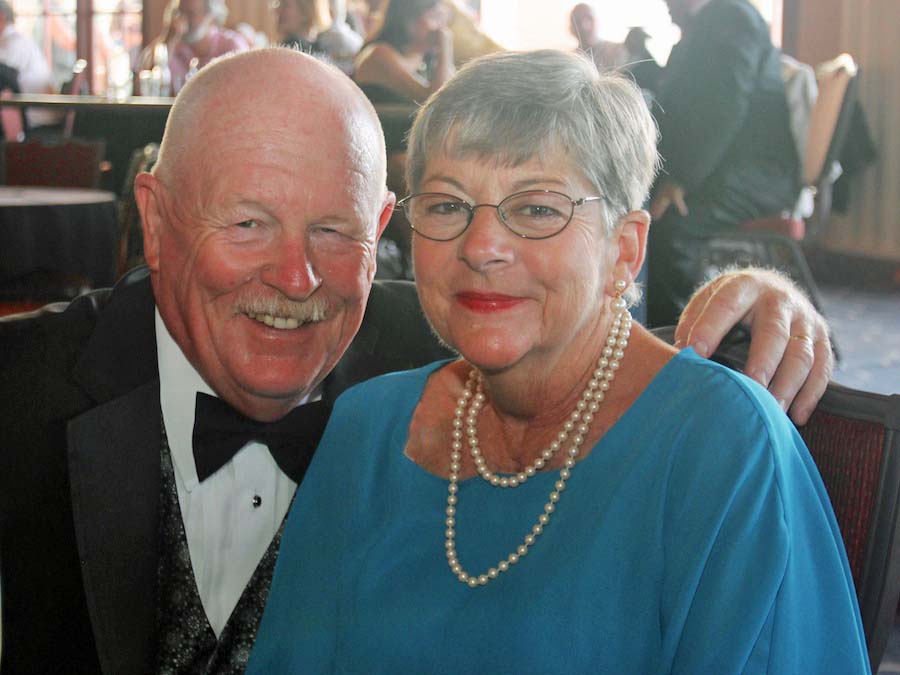 It's time to dance...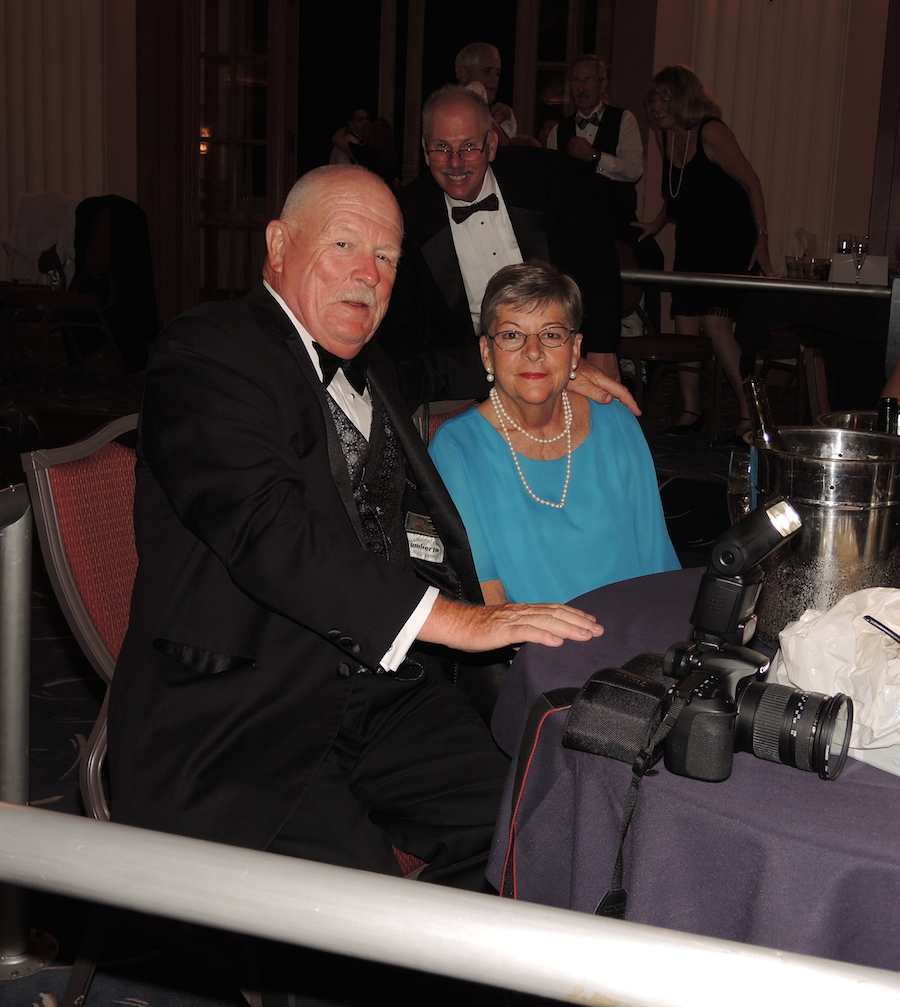 Caught with their camera down! (Courtesy of Gary Gray)

See you later! We are hitting the floor (Courtesy of Hans)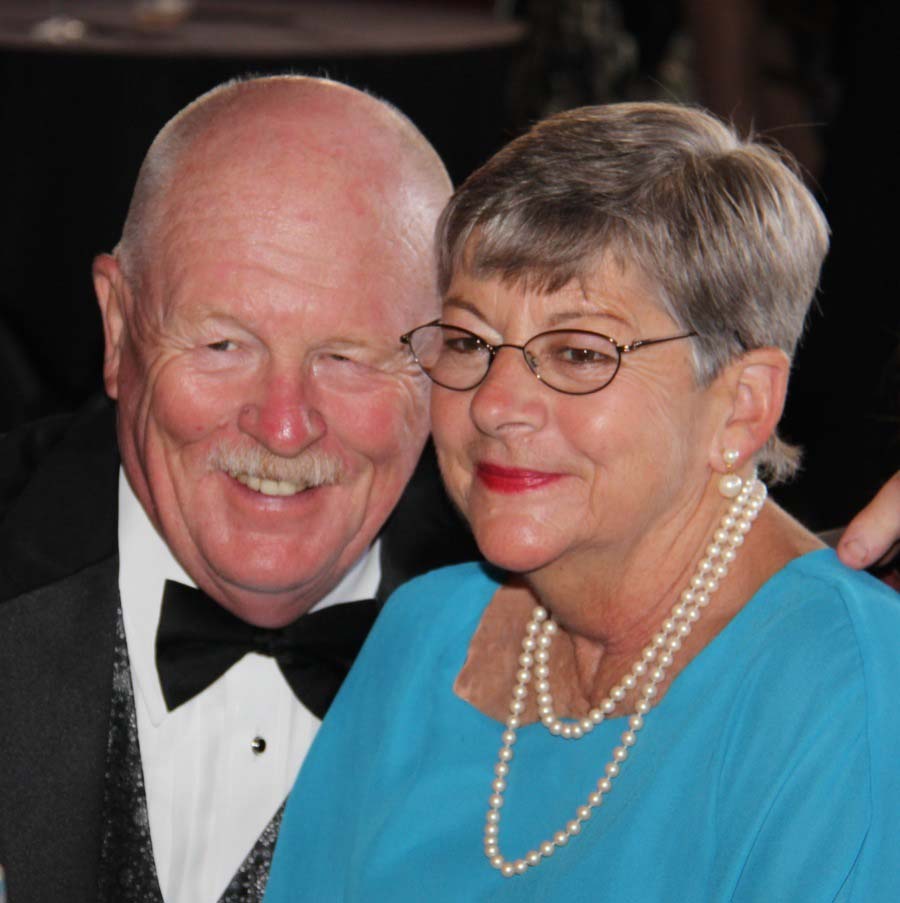 We are here and ready to dance (Courtesy of Hans)

Don't do anything I wouldn't do! (Courtesy of Hans)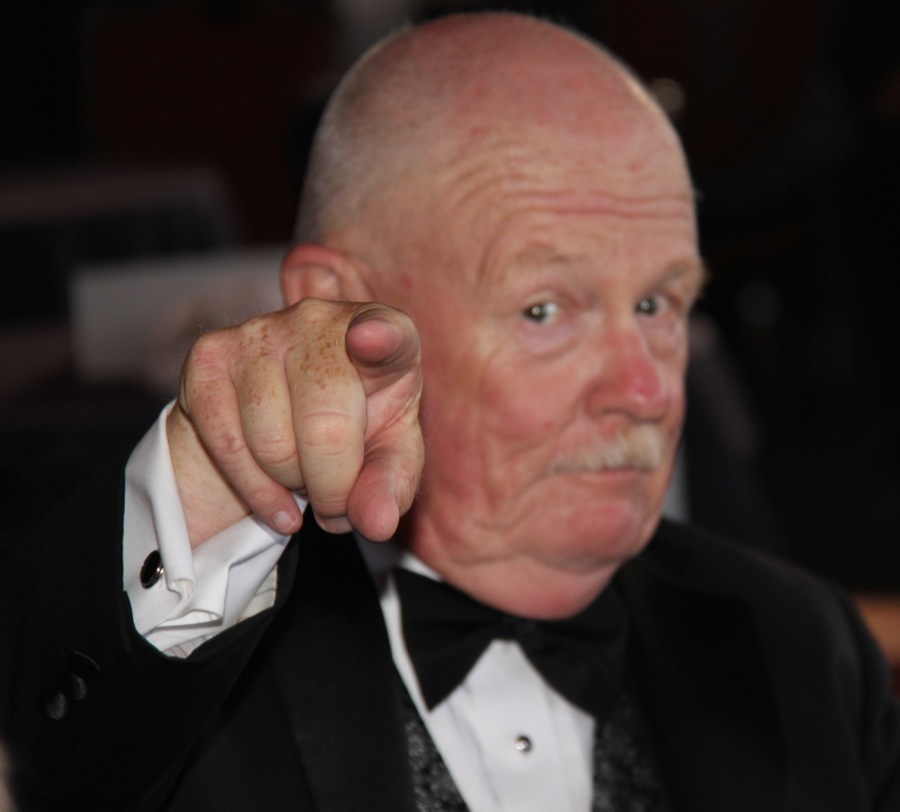 "I was teasing" (Courtesy of Hans)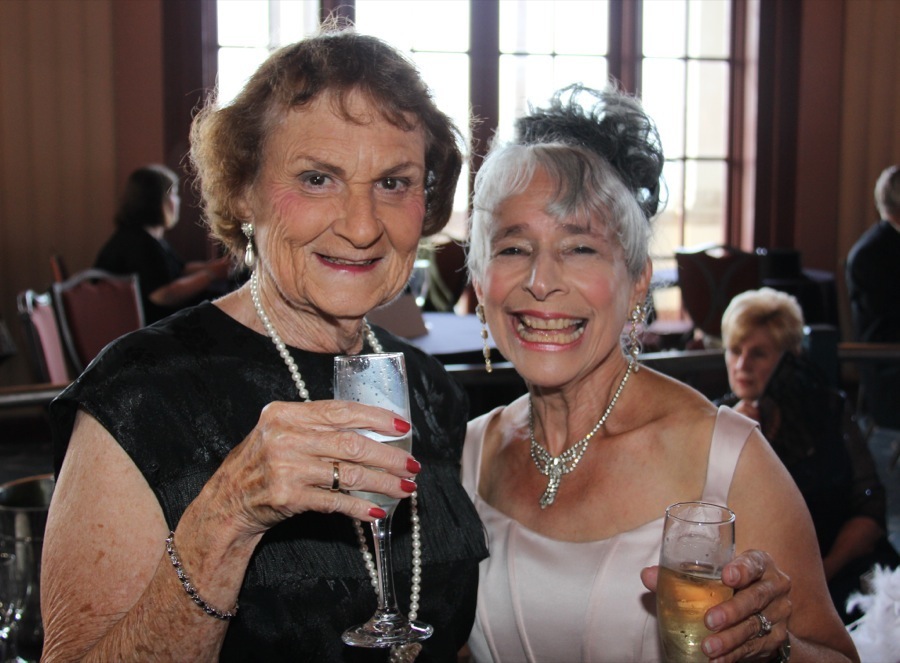 "Champagne.... We call it dancing fluid" (Courtesy of Hans)
Did You Know? - The champagne flûte (fr. Flûte à Champagne) is a stem glass with a tall, narrow bowl. The bowl of a flute may resemble a narrow wine glass as seen in the illustration; or a trumpet shape; or be very narrow and straight-sided.
As with other stemware, the stem allows the drinker to hold the glass without affecting the temperature of the drink. The bowl is designed to retain champagne's signature carbonation, by reducing the surface area at the opening of the bowl. The flute has largely replaced the champagne coupe or saucer, the shape of which allowed carbonation to dissipate even more rapidly than from a standard wine glass. Its smaller diameter also allows more flutes to be carried on a tray.
Nucleation in a champagne glass helps form the bubbles seen in champagne. Too much nucleation will cause the carbonation to fizzle out quickly. A smoother surface area will produce fewer bubbles in the glass, and more bubble texture in the taster's mouth.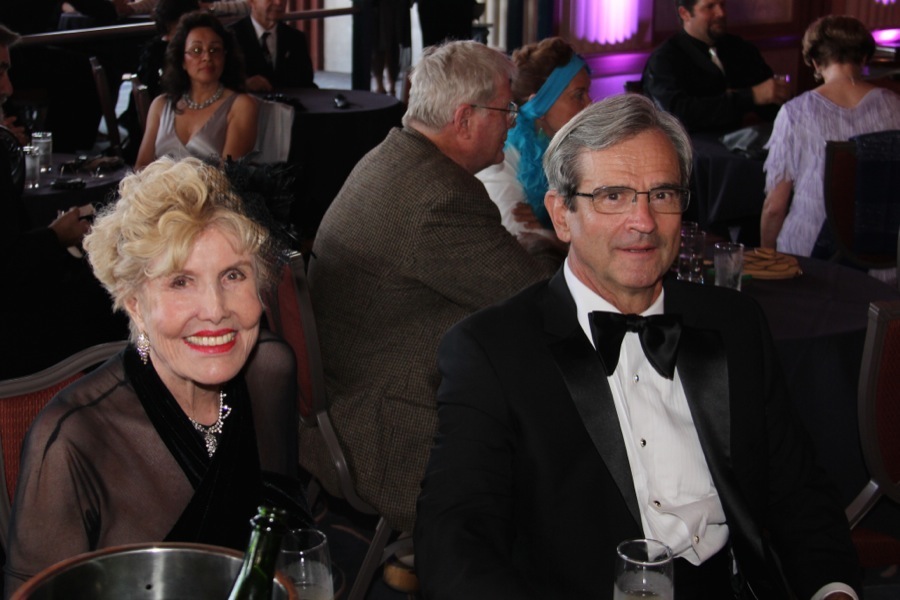 "Wil promised to behave tonight!" (Courtesy of Hans)

The ladies out shine the stars this evening (Courtesy of Gary Gray)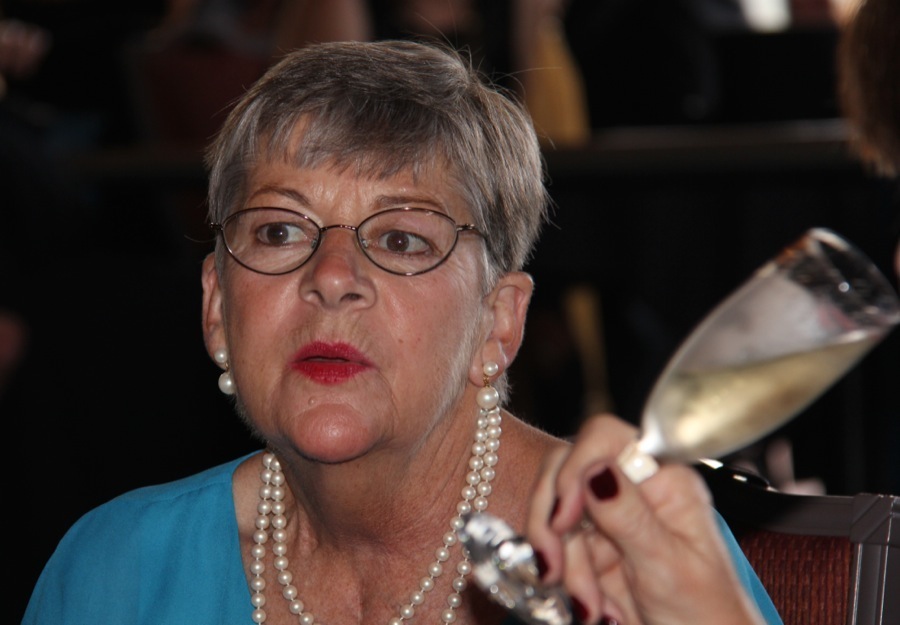 "You saw Paul doing what??" (Courtesy of Hans)

"This is fun!" (Courtesy of Hans)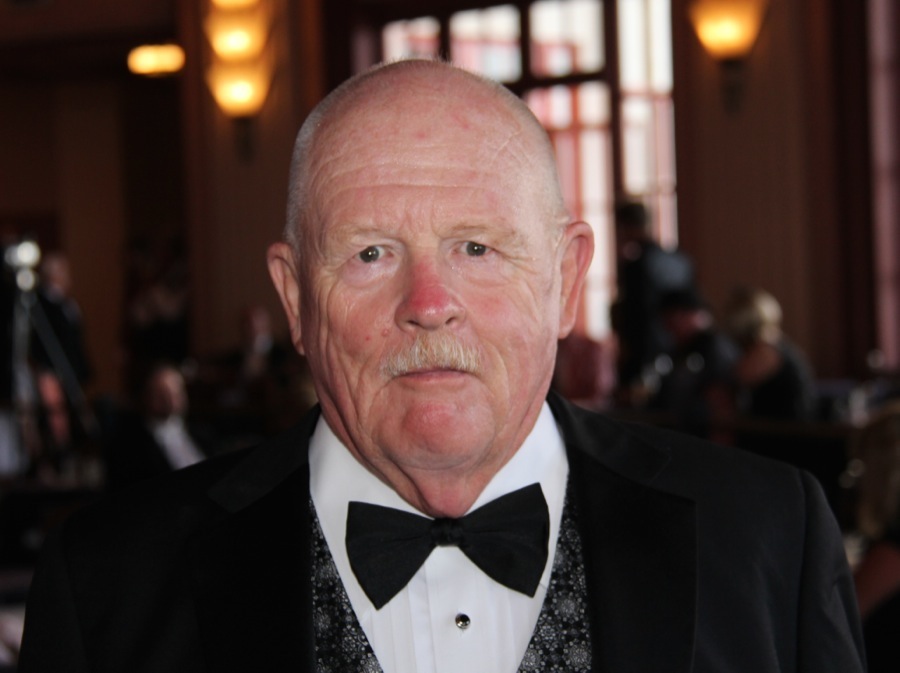 "I am innocent... No, really!" (Courtesy of Hans)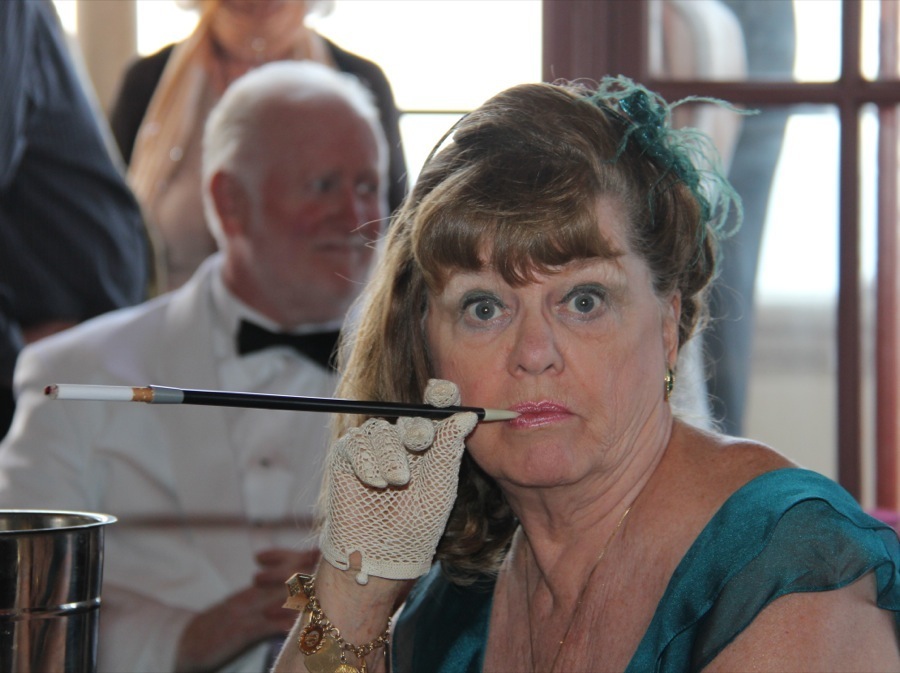 "Oops! Set fire to the ladies wig at the next table!" (Courtesy of Hans)
Did You Know? - A cigarette holder is a fashion accessory, a slender tube in which a cigarette is held for smoking. Most frequently made of silver, jade or bakelite (popular in the past but now wholly replaced by modern plastics), cigarette holders were considered an essential part of ladies' fashion from the mid-1910s through the early-1970s.
Cigarette holders range from the simplest single material constructs to incredibly ornate styles with complex inlays of metal and gemstones. Rarer examples of these can be found in enamel, horn, tortoise shell, or more precious materials such as amber and ivory.
As with evening gloves, ladies' cigarette holders are measured by four traditional formal standard lengths:
opera length, usually 16 to 20 inches/40 to 50 cm
theatre length, 10 to 14 inches/25 to 35 cm
dinner length, 4 to 6 inches/10 to 15 cm
cocktail length, which includes shorter holders
Traditionally, men's cigarette holders were no more than 4 inches long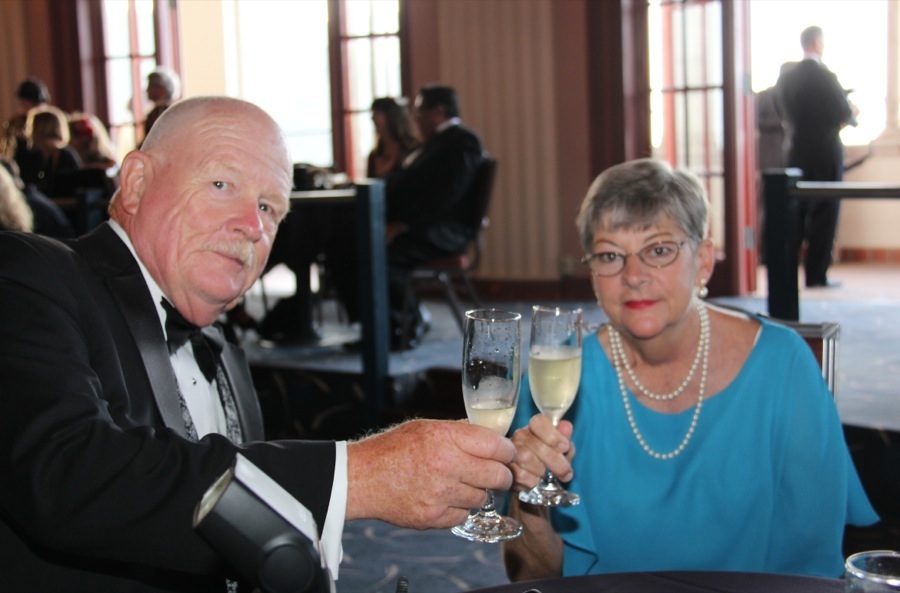 The clink heard around the world (Courtesy of Hans)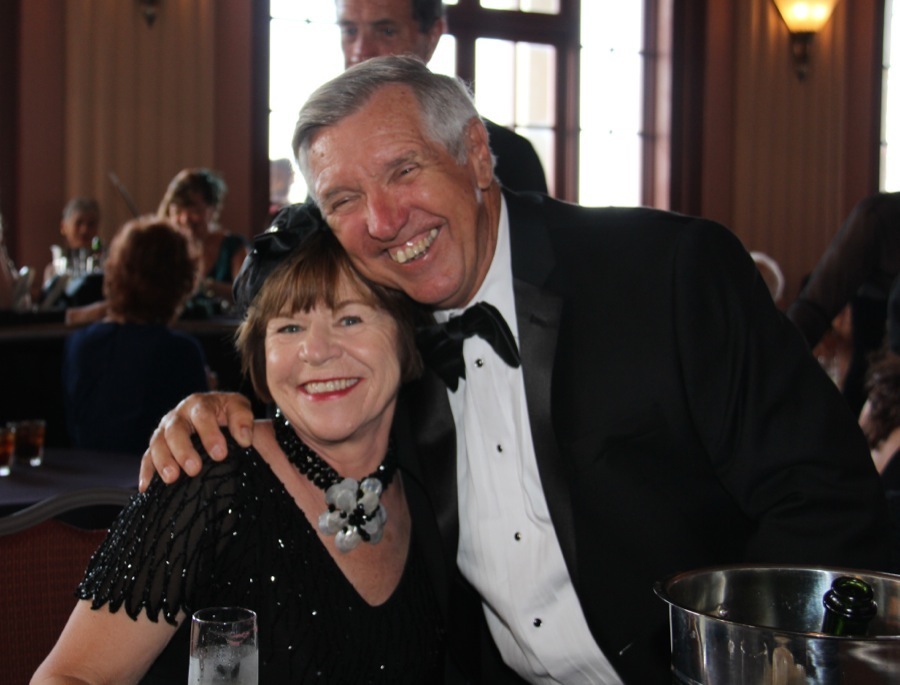 Love is in the air (Courtesy of Hans)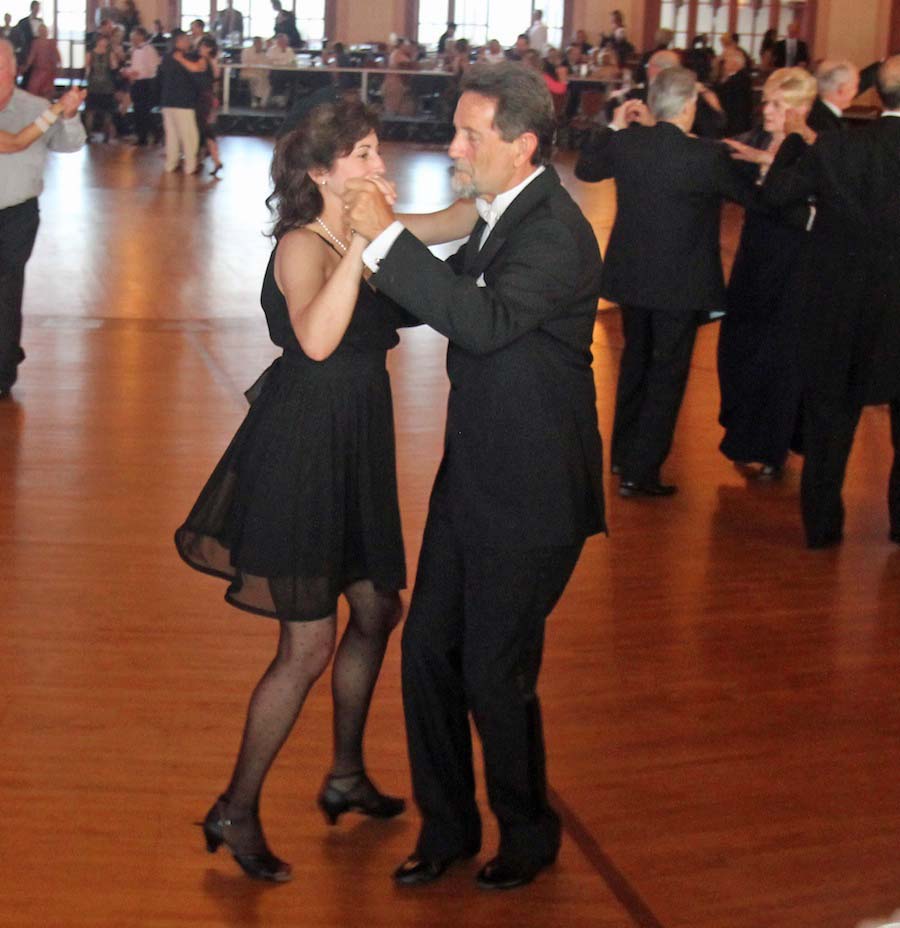 Cyndy gives Dad some pointers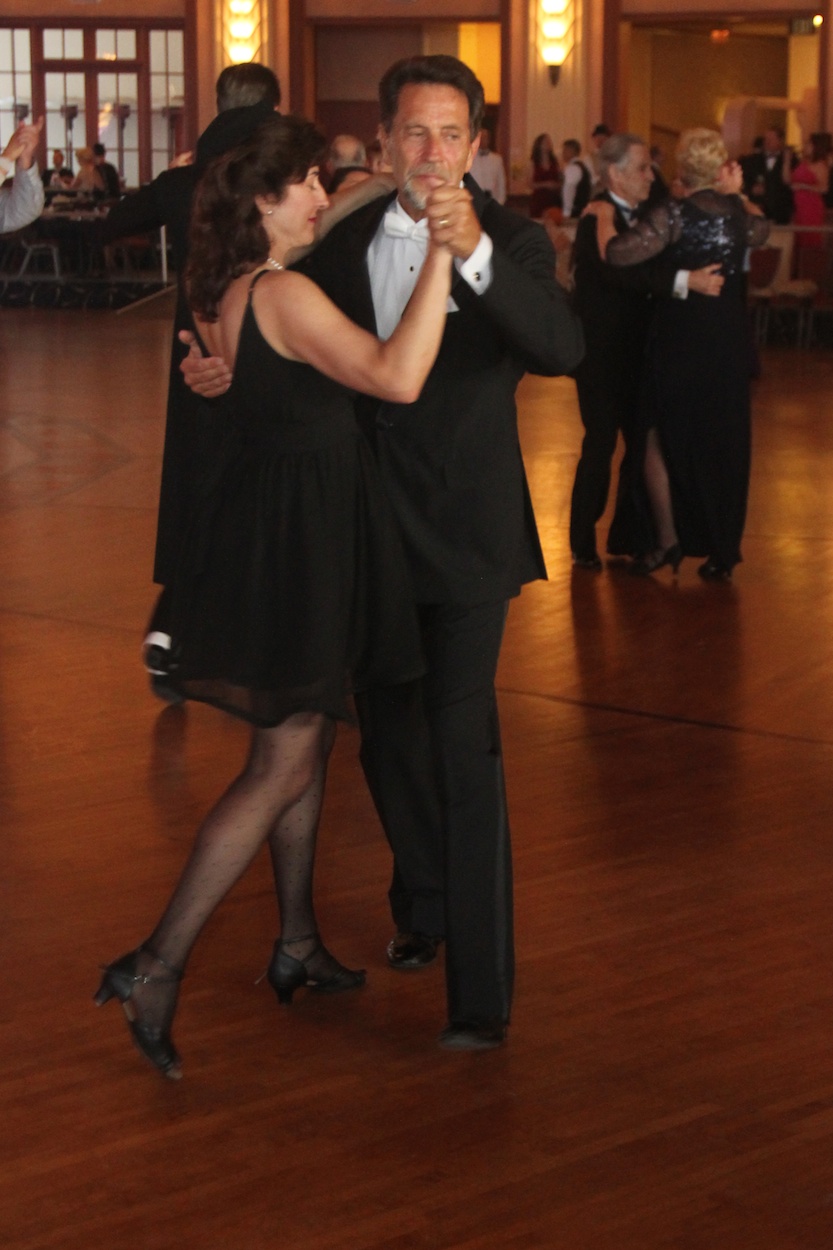 "Take smaller steps Dad!"

"Dad... This is a foxtrot... Not a polka!"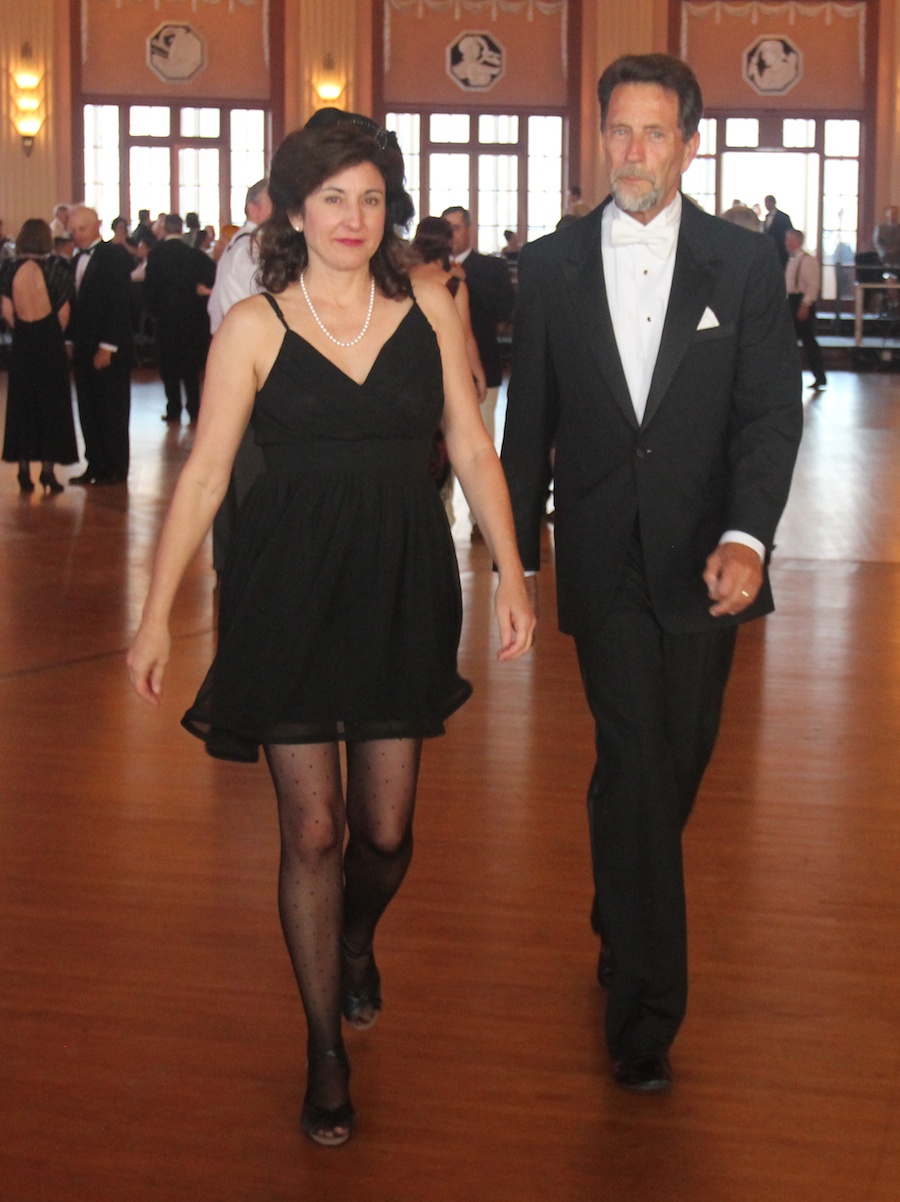 "Dad needs to rest... Anyone have oxygen handy???"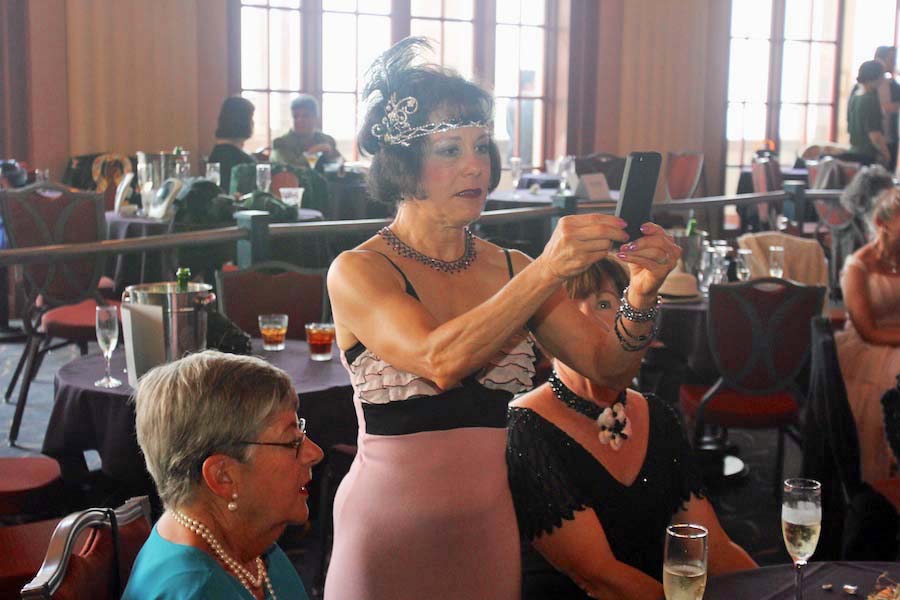 "Stand still... I am attempting to capture this moment"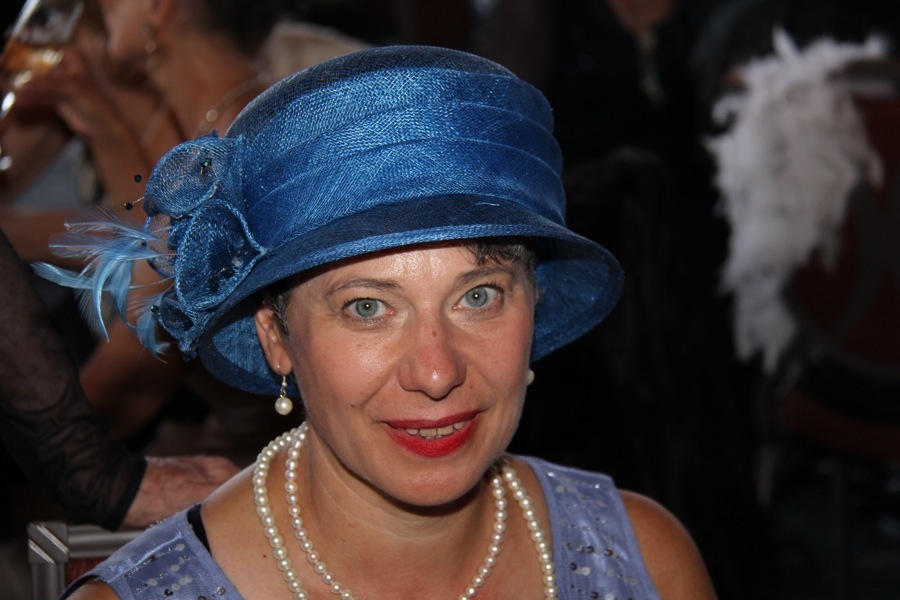 Perfect match... Dress, eyes, bonnet (Courtesy of Hans)

"Yes... We finished all three bottles"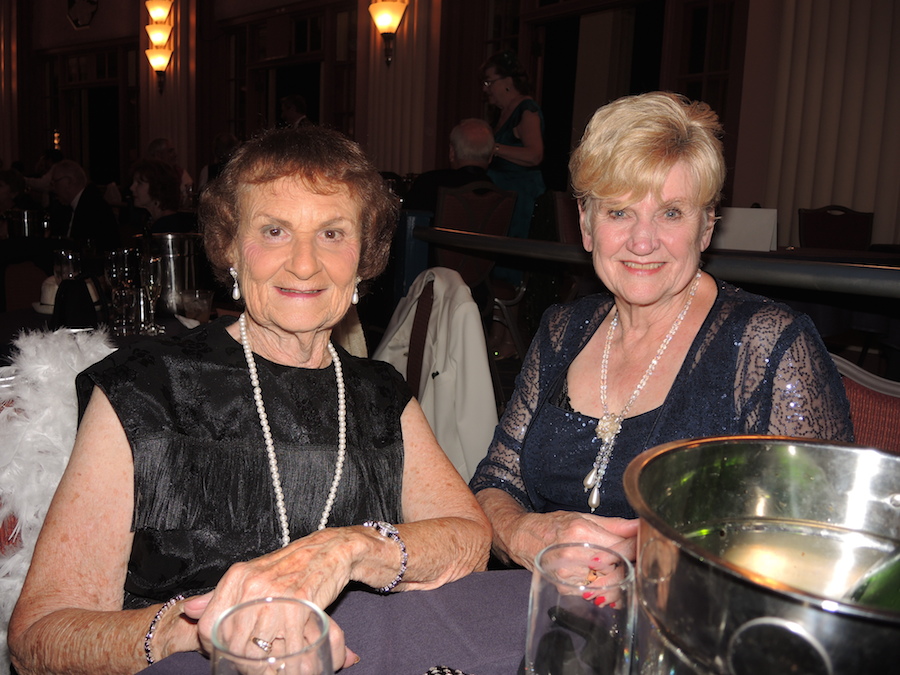 Marion and Carolyn look to be ready to dance (Courtesy of Gary Gray)

Back to the sidelines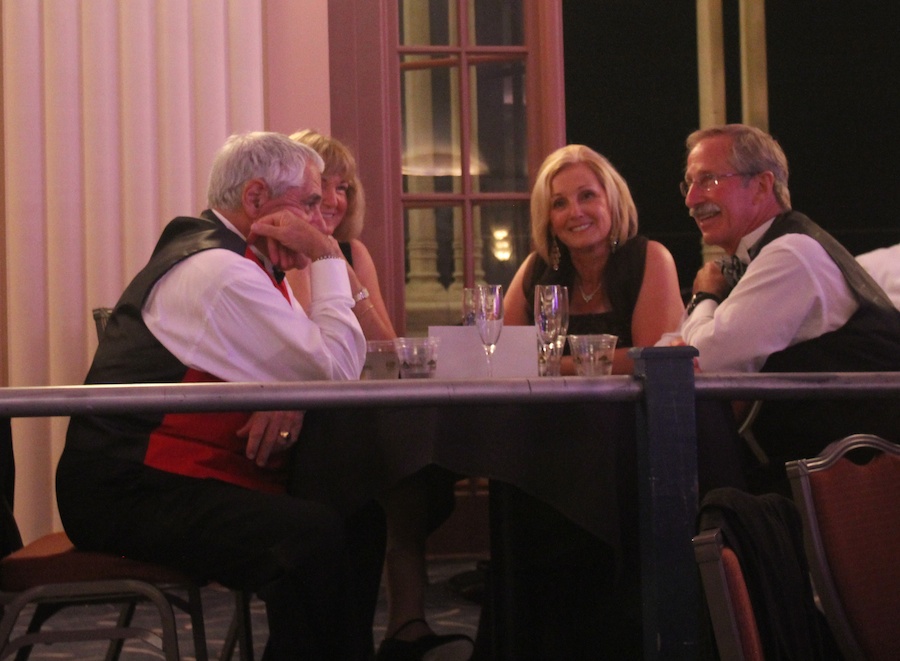 "That last diet coke was a zinger!"

"A big green monster came by and drank all of our champagne" (Courtesy of Hans)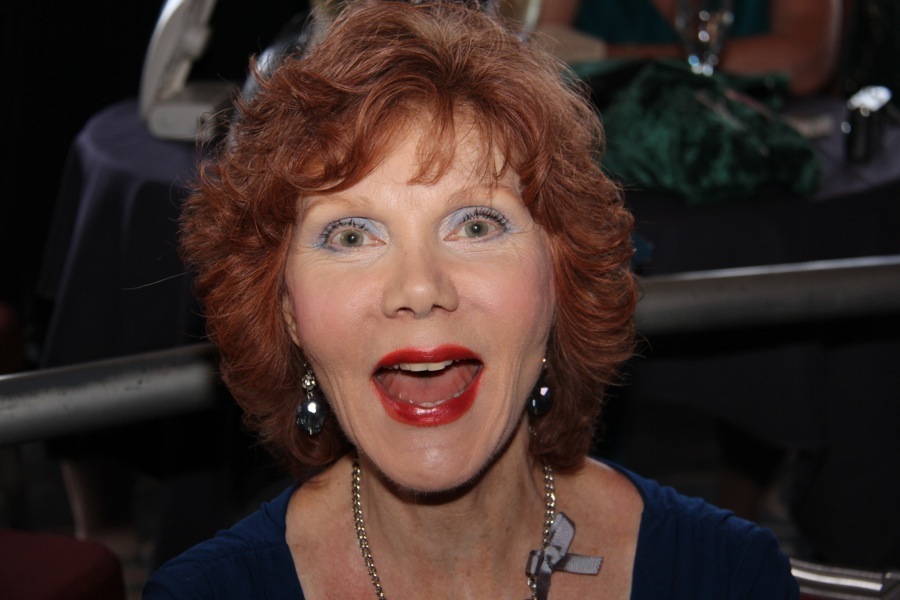 "What is the date for next year???" (Courtesy of Hans)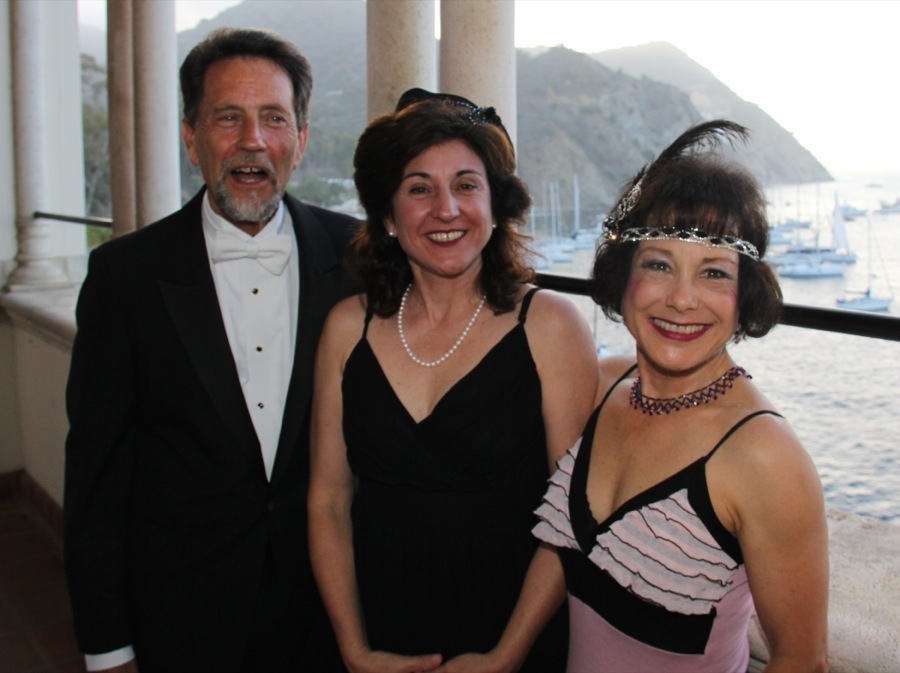 Bob, Cyndy and Donna (Courtesy of Hans)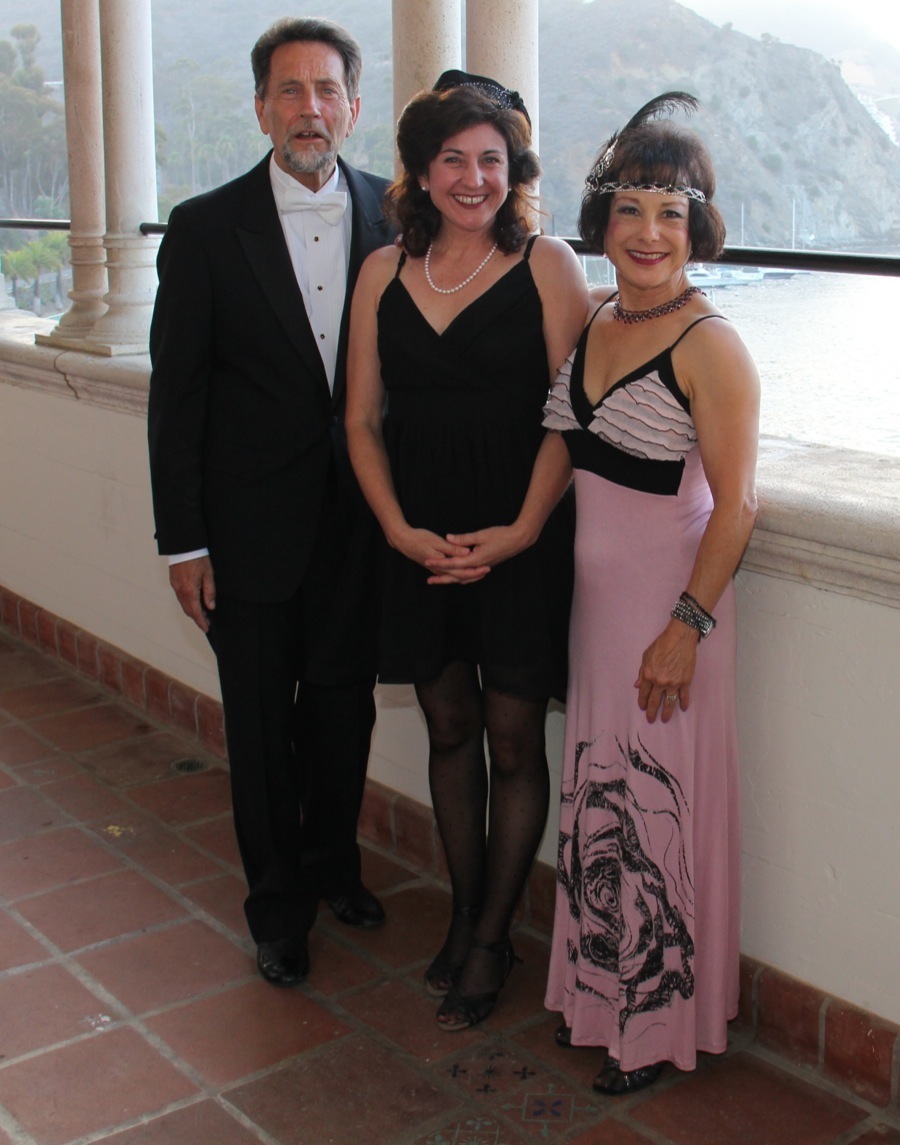 "Mom... Dad... Why didn't you take me last year???" (Courtesy of Hans)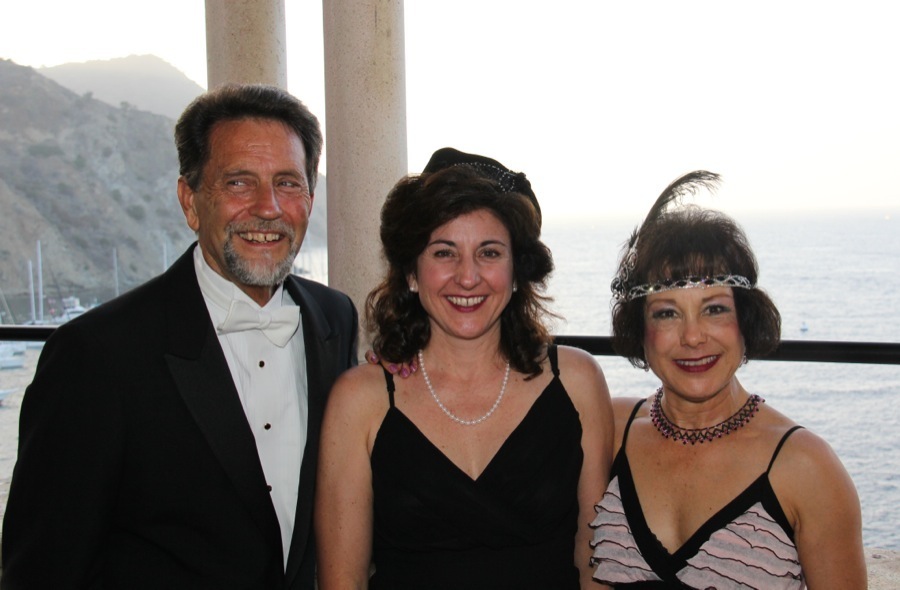 "Penny for your thoughts Bob" (Courtesy of Hans)

A pair to draw too (Courtesy of Hans)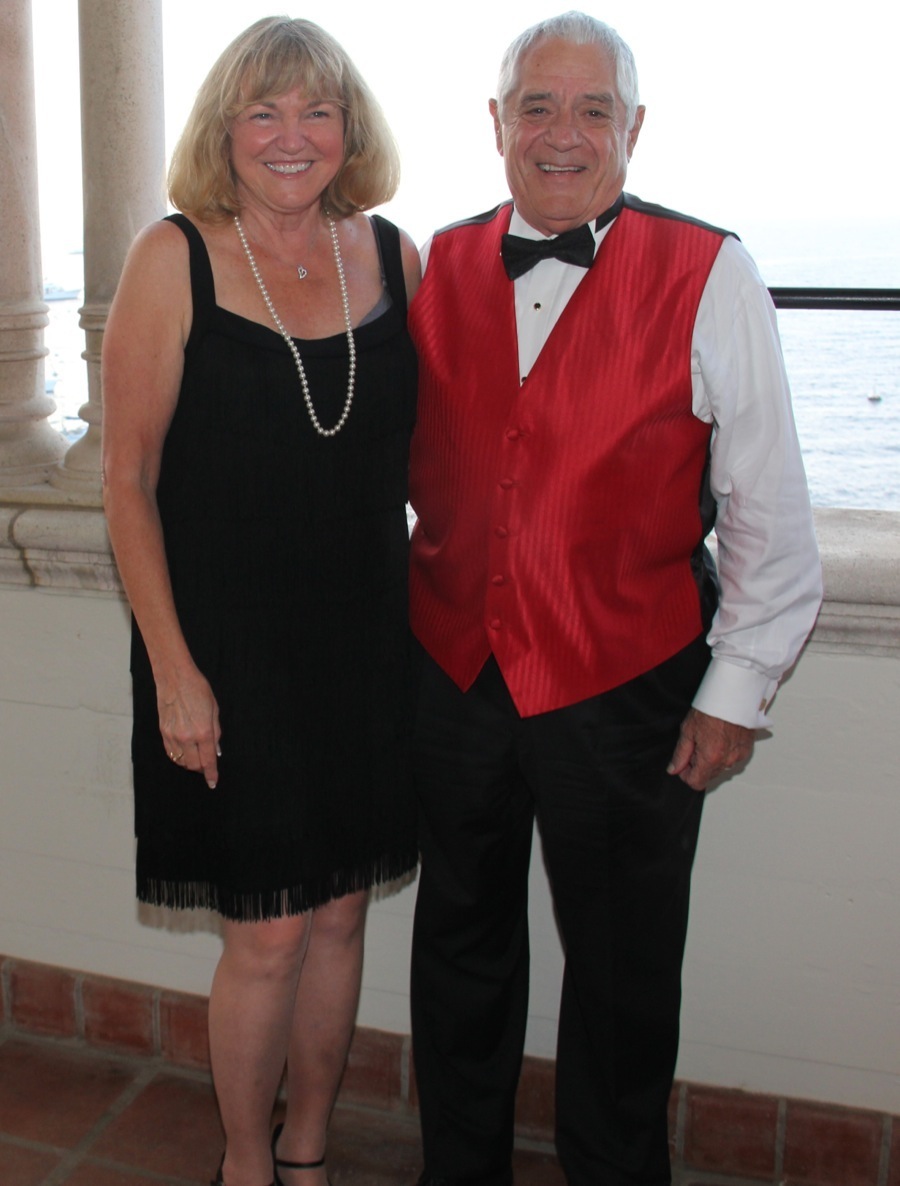 Kristin and Ron step outside to cool off a bit (Courtesy of Hans)

Hurry.... The Conga Line could start anytime (Courtesy of Hans)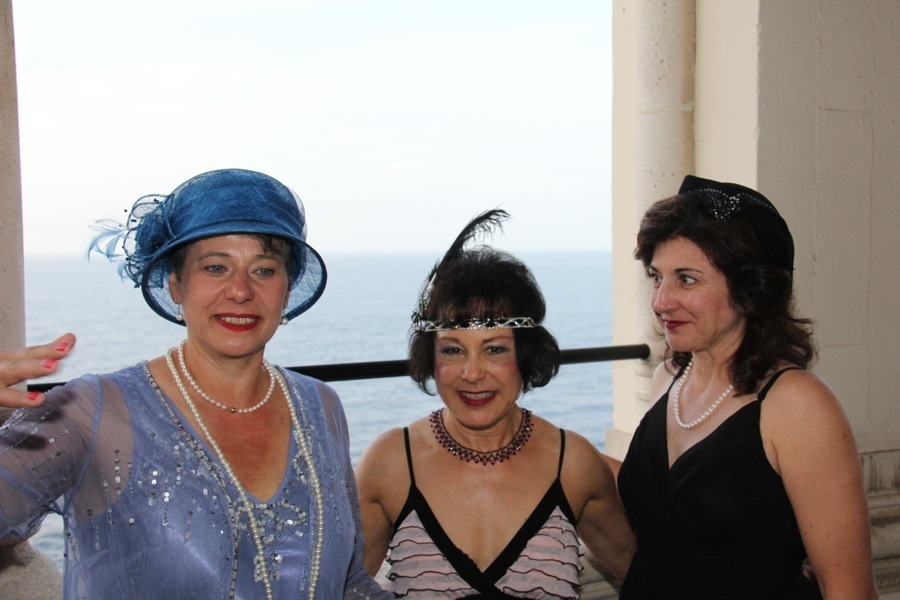 Ladies.... You be looking good (Courtesy of Hans)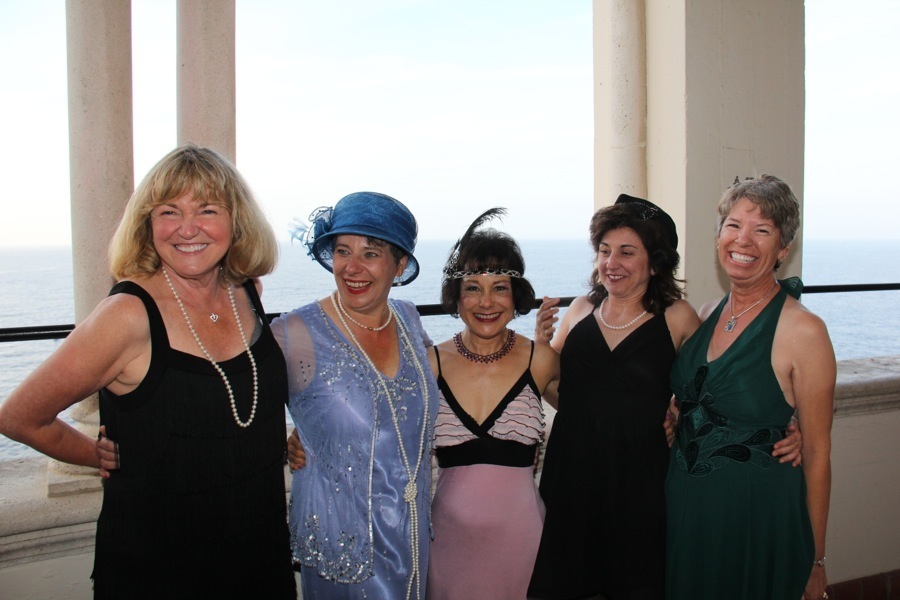 Whoa... No legs ladies... Please! (Courtesy of Hans)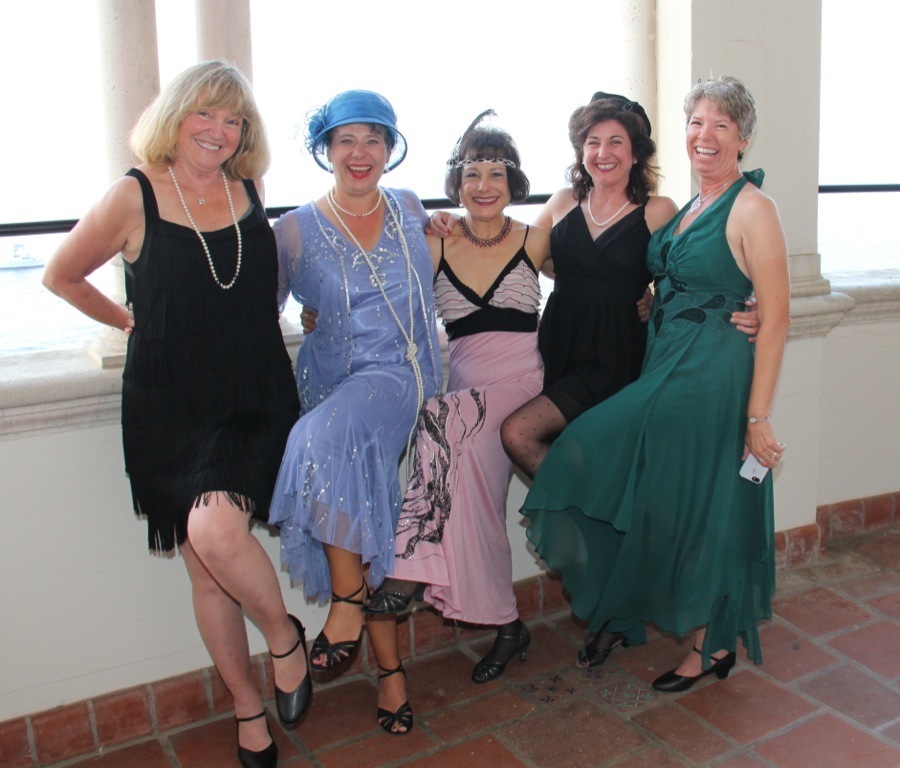 We had to mention it.... (Courtesy of Hans)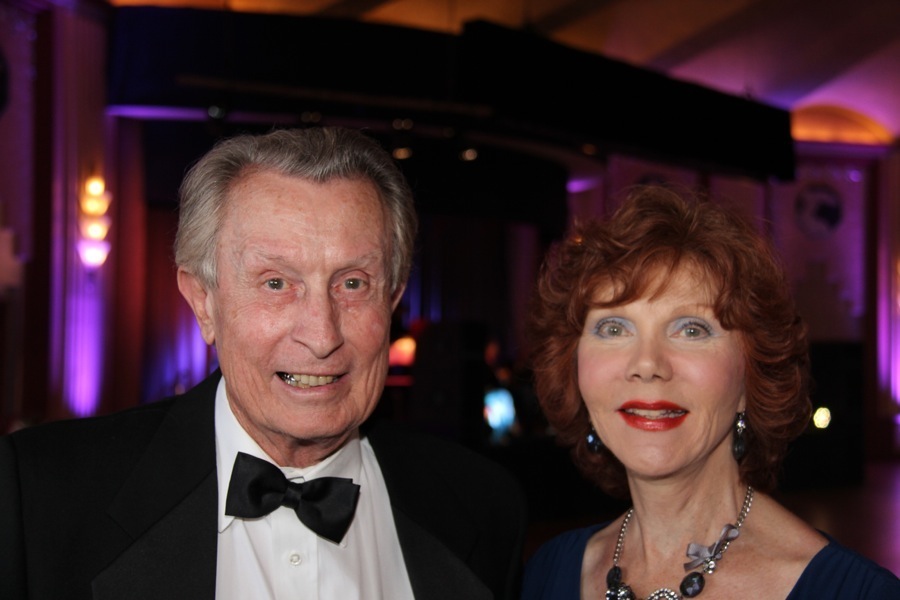 Hitting the floor again (Courtesy of Hans)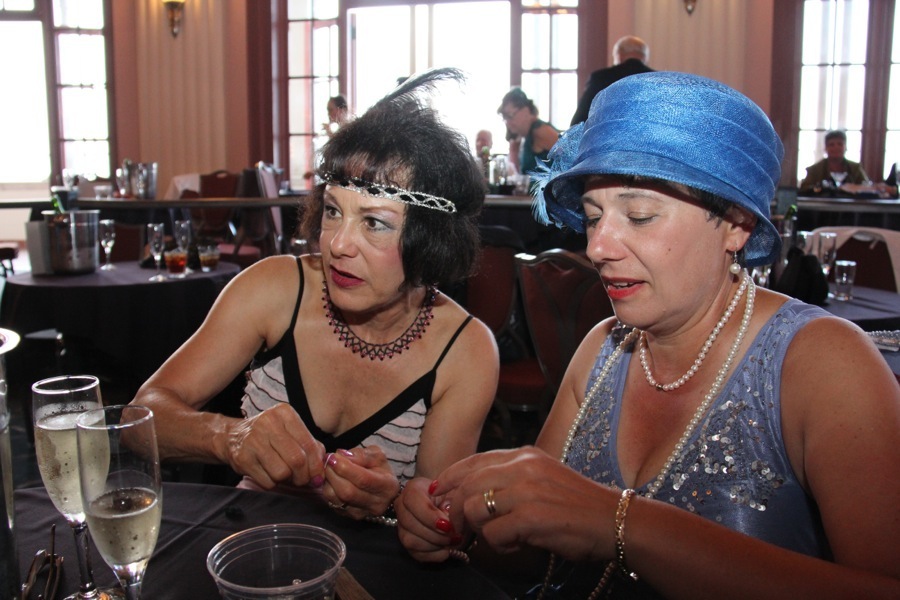 Quick... Break the fortune cookies before anyone sees us doing it
(Courtesy of Hans)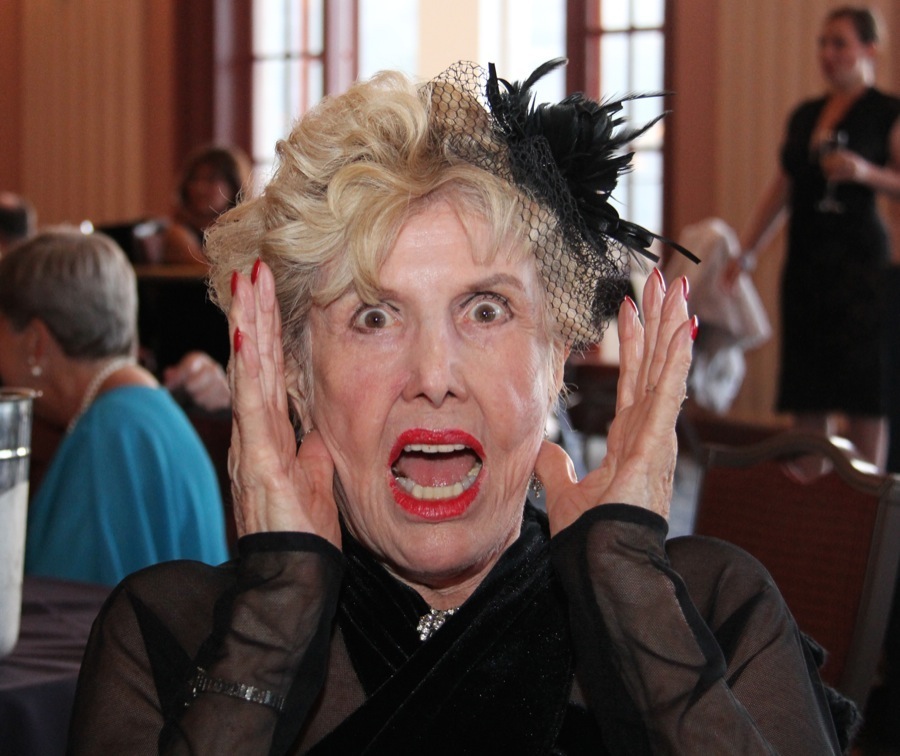 "OMG... A Conga Line? My favorite!!" (Courtesy of Hans)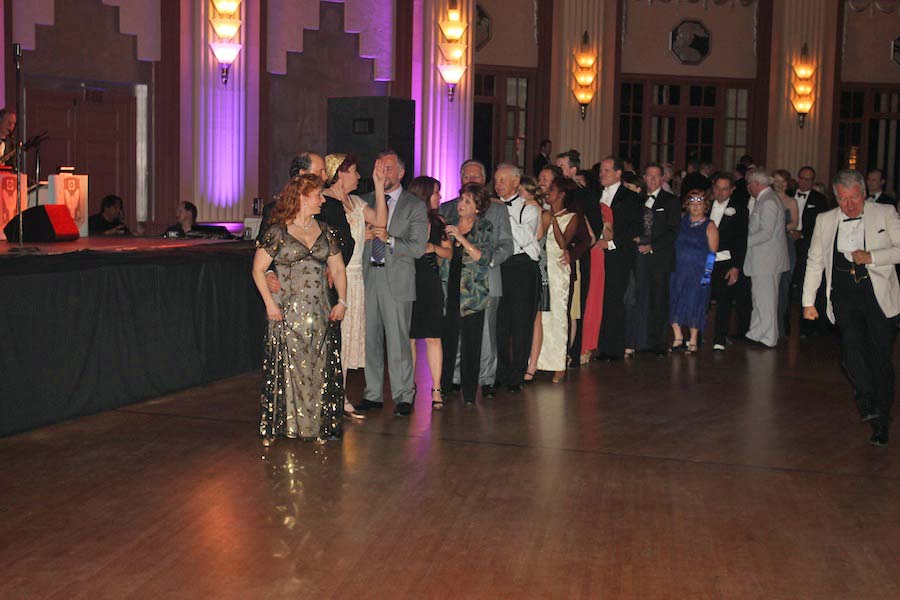 It begins....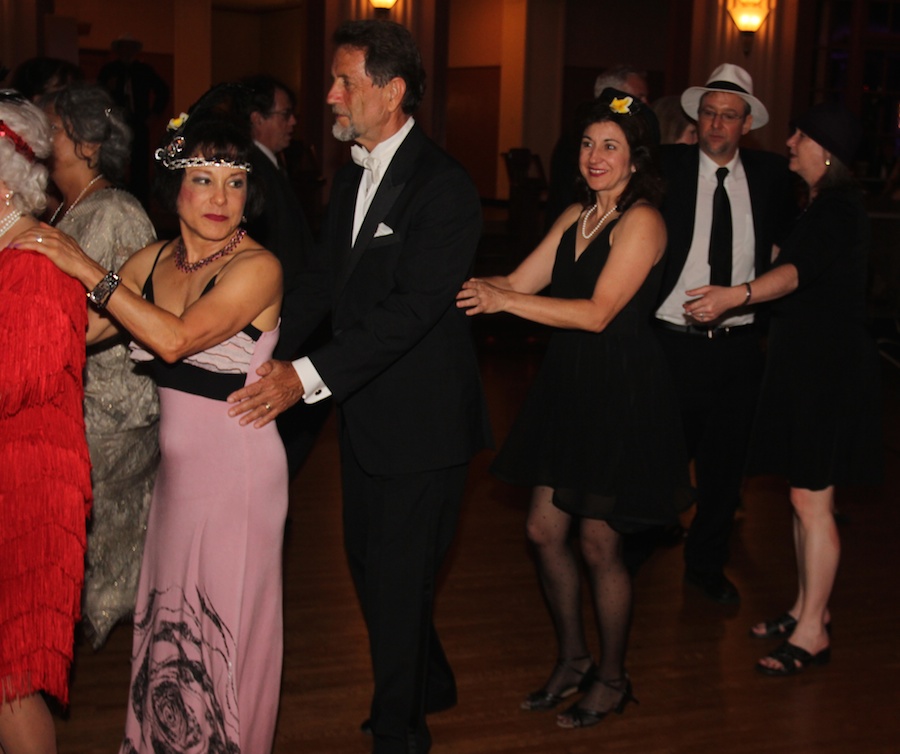 "This is fun!! Is the name of the dance called 'Grab A Hip'?? "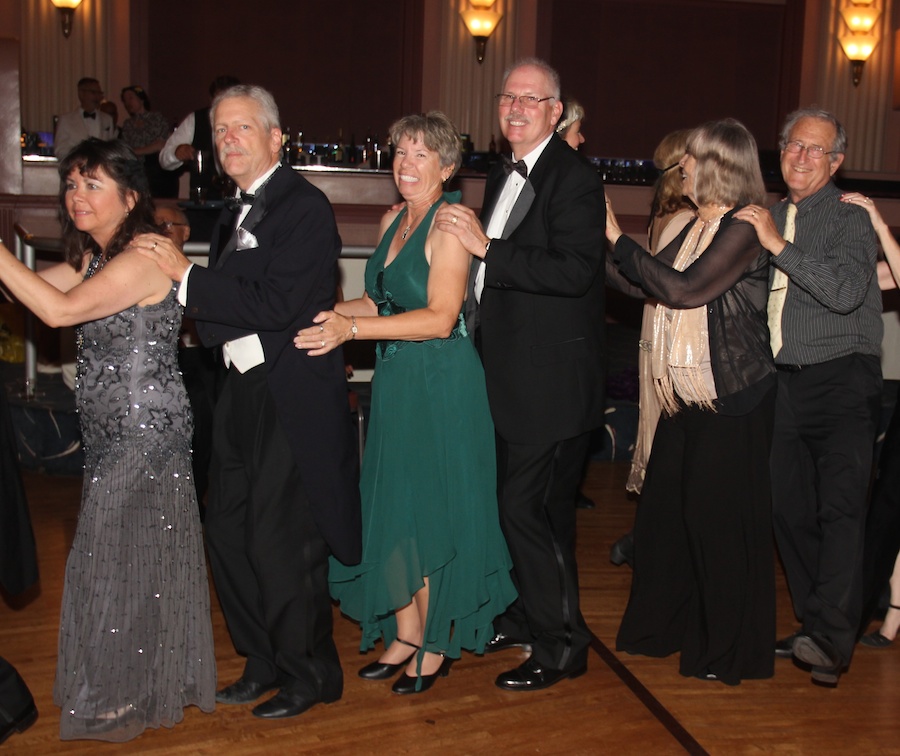 "Off we go! See you in about ten minutes"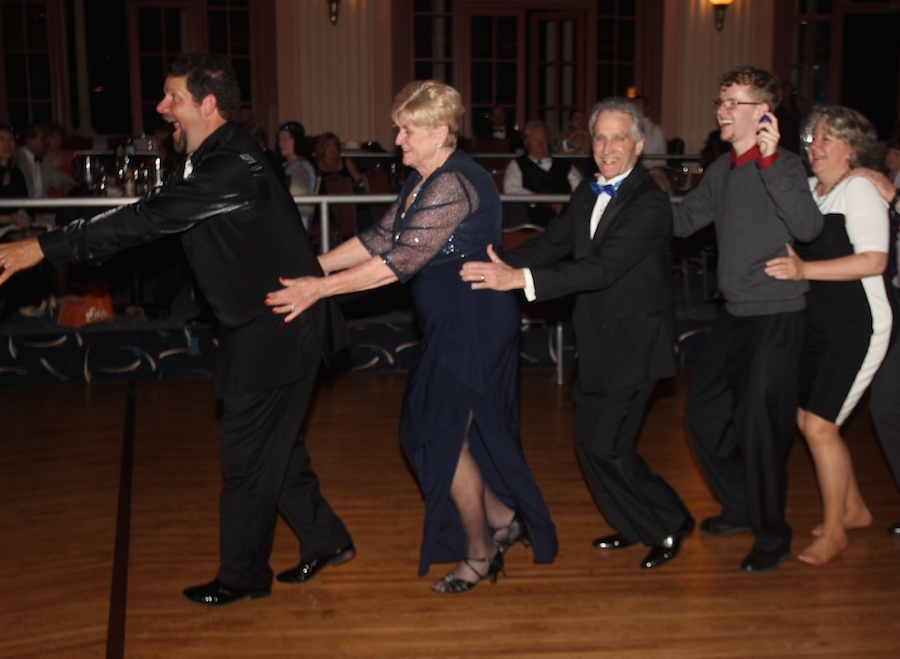 "Lucky! Watch your hands!"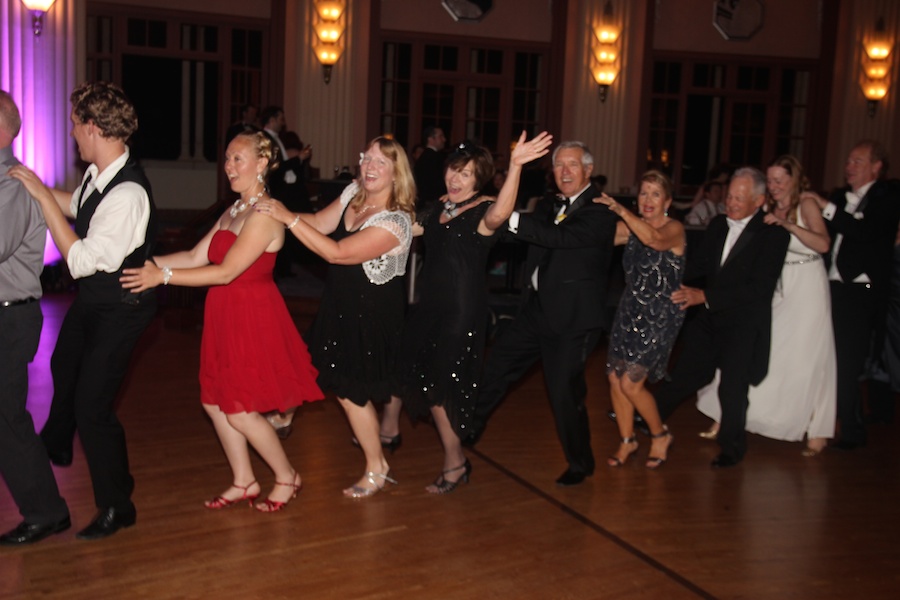 Kathy is really into it!"

Disconnect..... Hurry and catch up!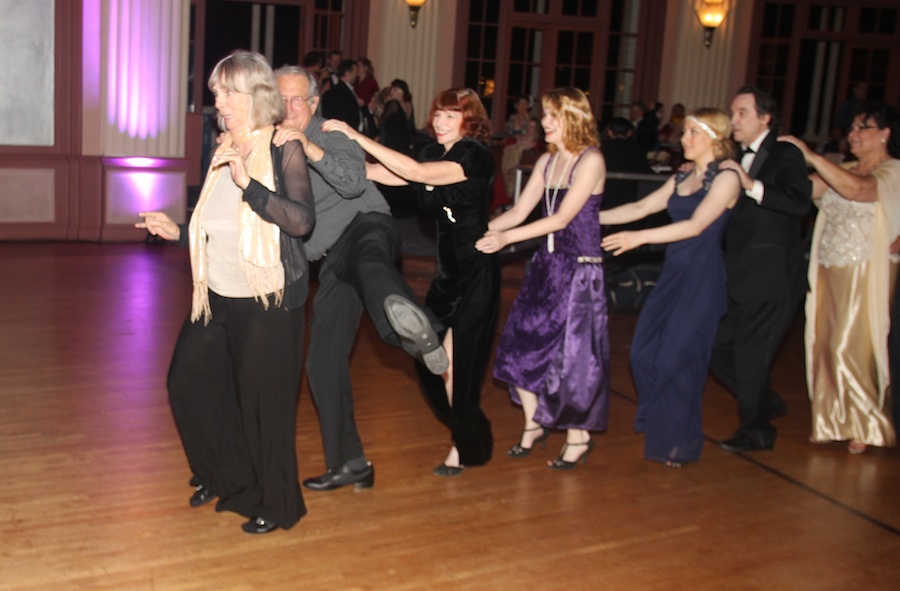 "I am hurrying"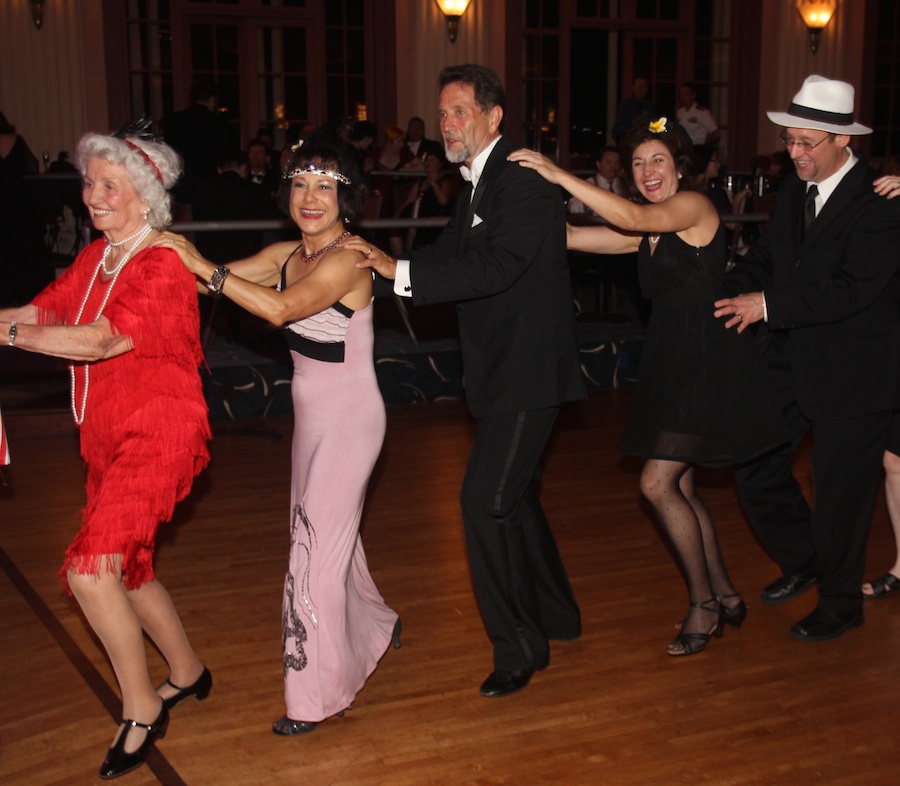 "Hey Mom... Where are we going??"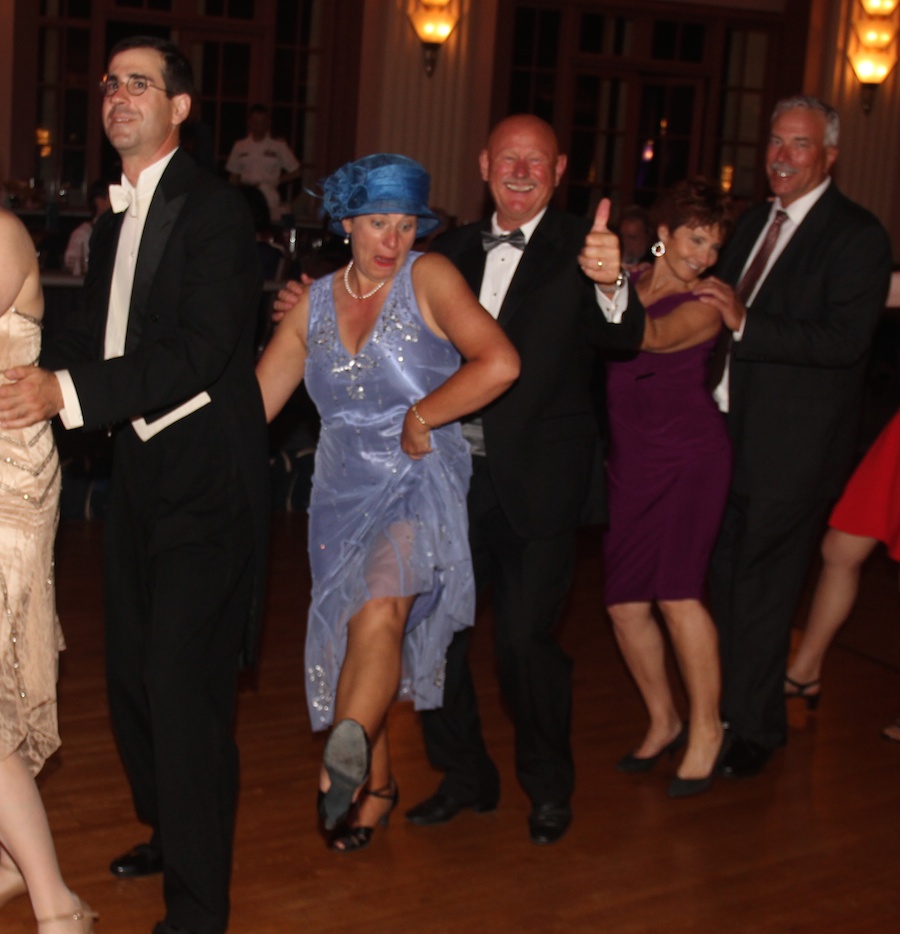 Kerstin uses the BIG KICK step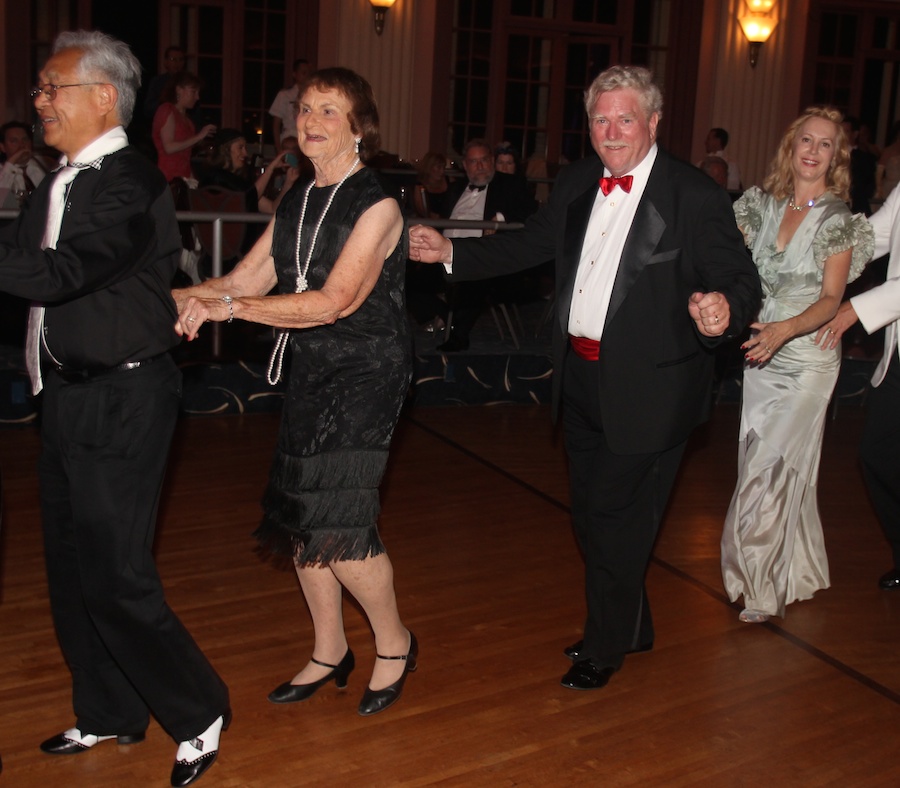 Marion and Gary moving right along

The line was about 300+ people in length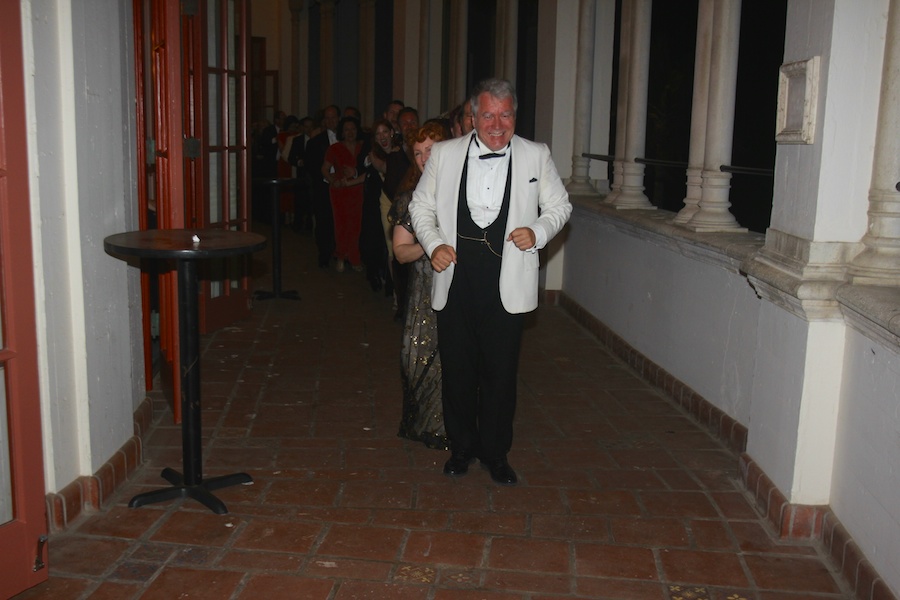 Outside on the balcony the leader is bring everyone

Moving right along

Ken and Marion demonstrate how the Conga Line should be done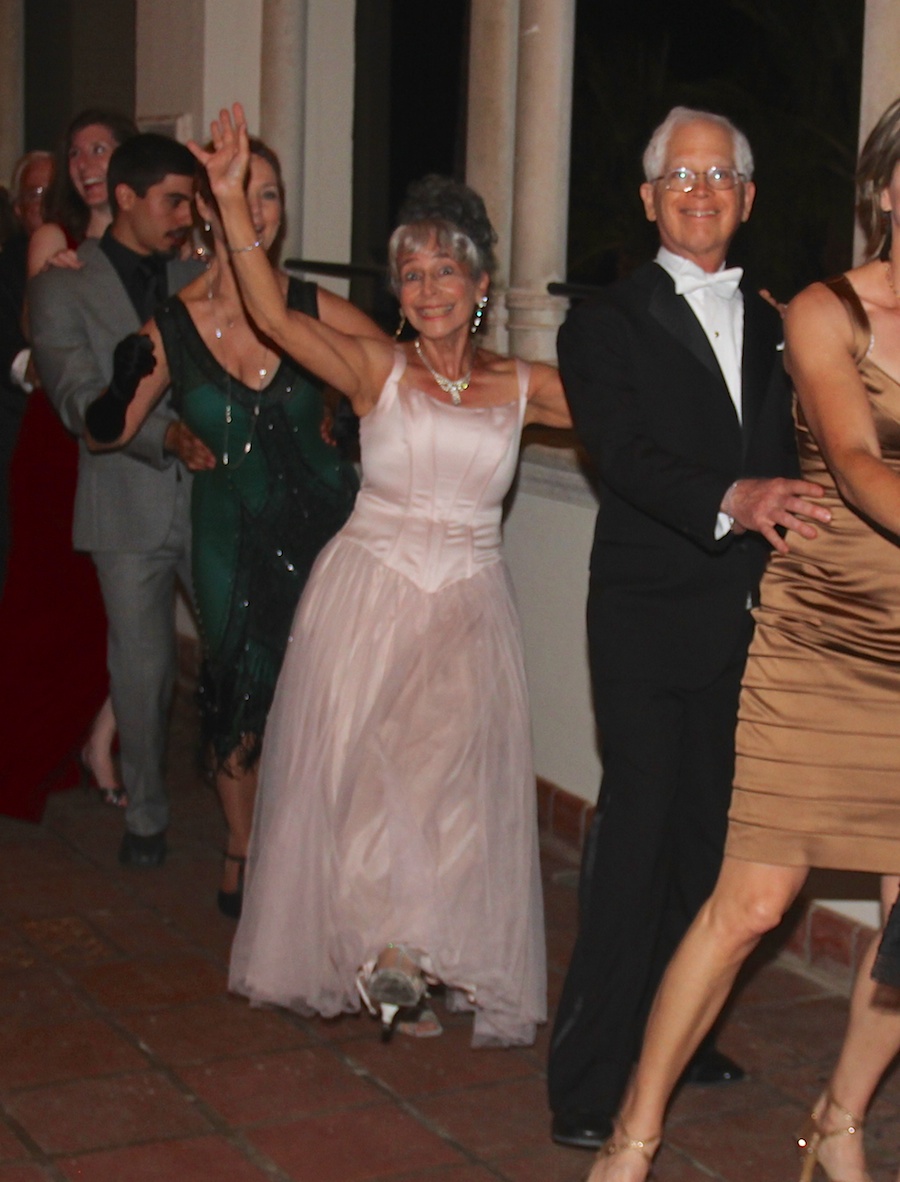 Hands and feet... You need both movements to do it correctly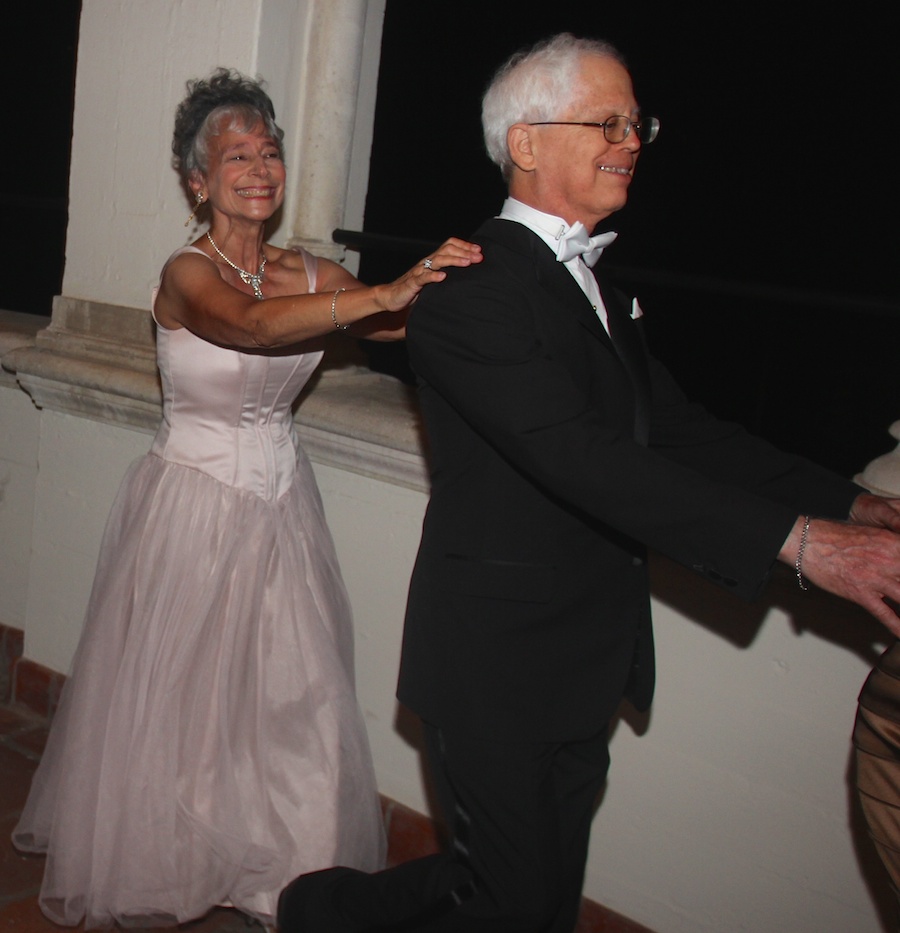 "Follow that man"

Nightlighters are well represented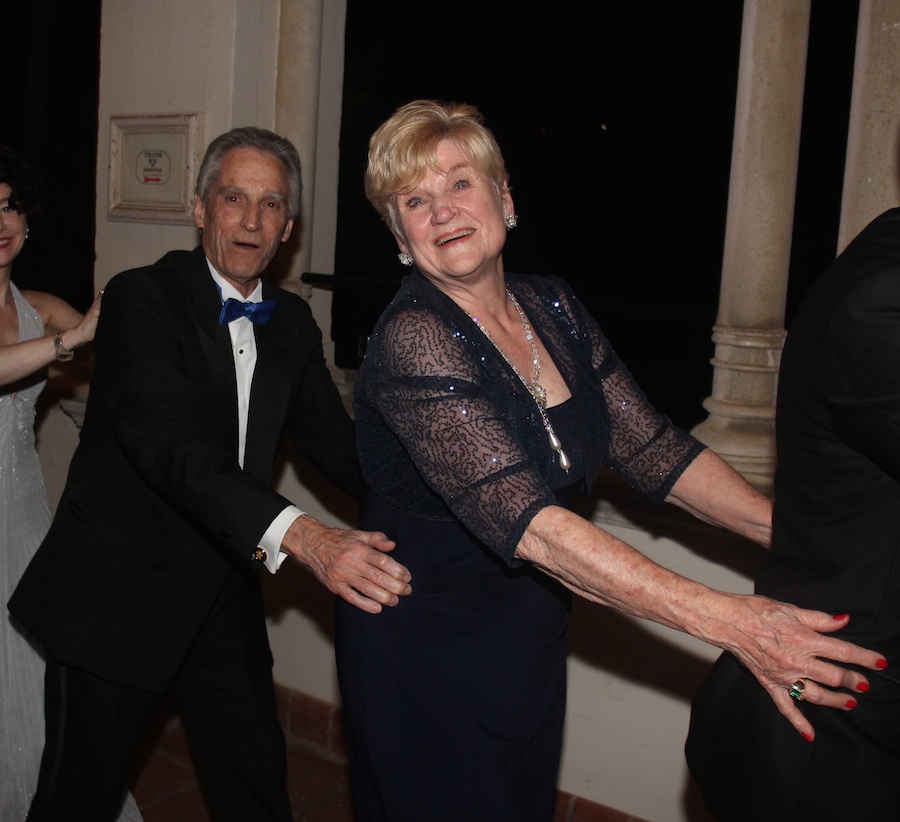 "Hey Lucky... We have been going for 16 minutes... When does it stop?"

"Only a few more minutes remain"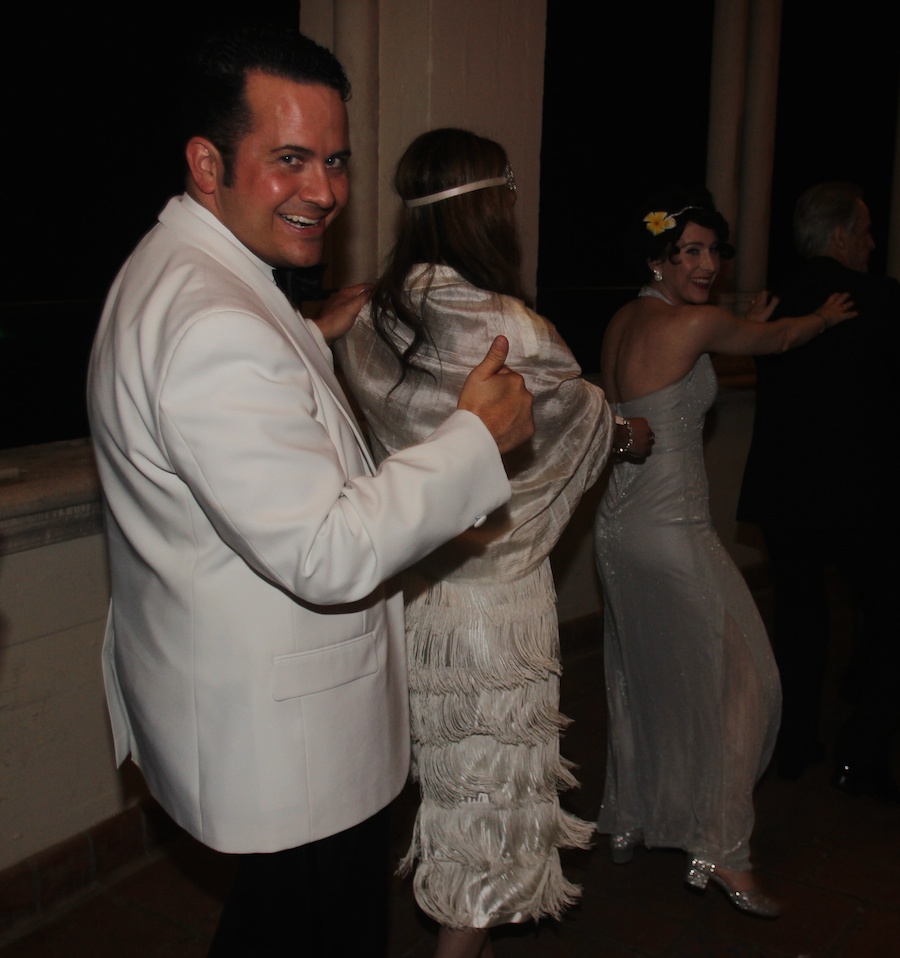 Adam Tunney ... Tonights guest singer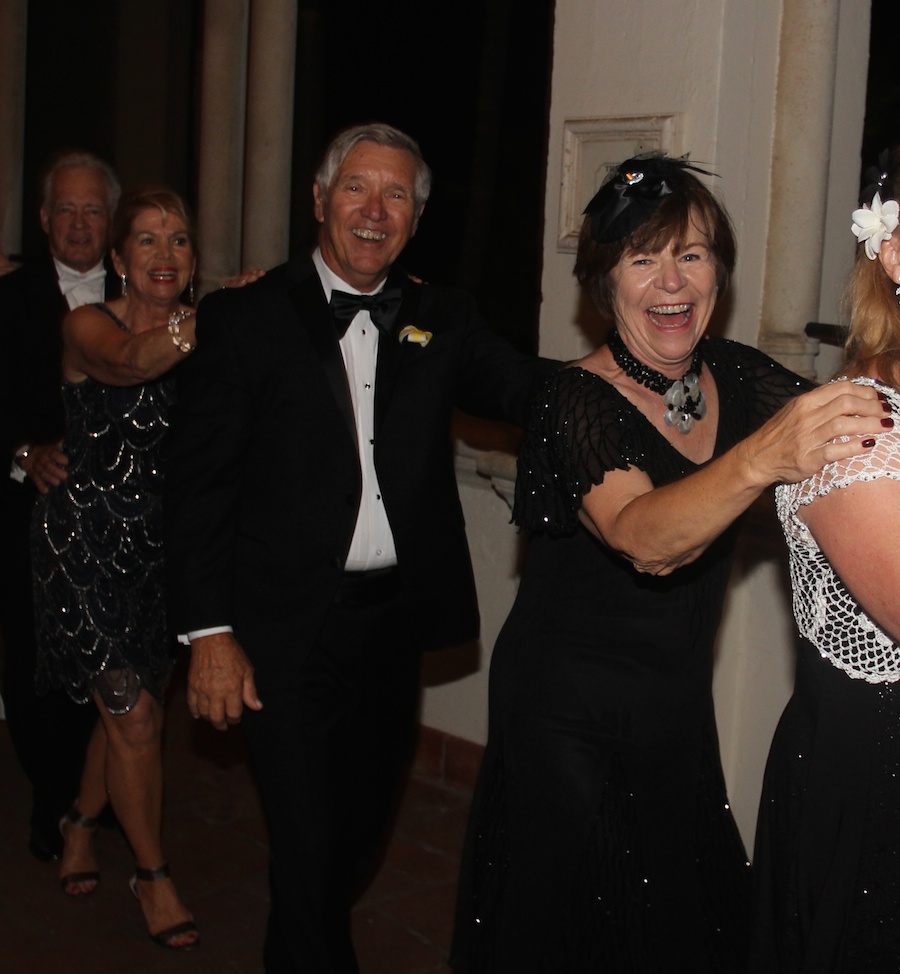 Now we know why Kathy didn't know she was outside on the veranda

Oxygen oxygen please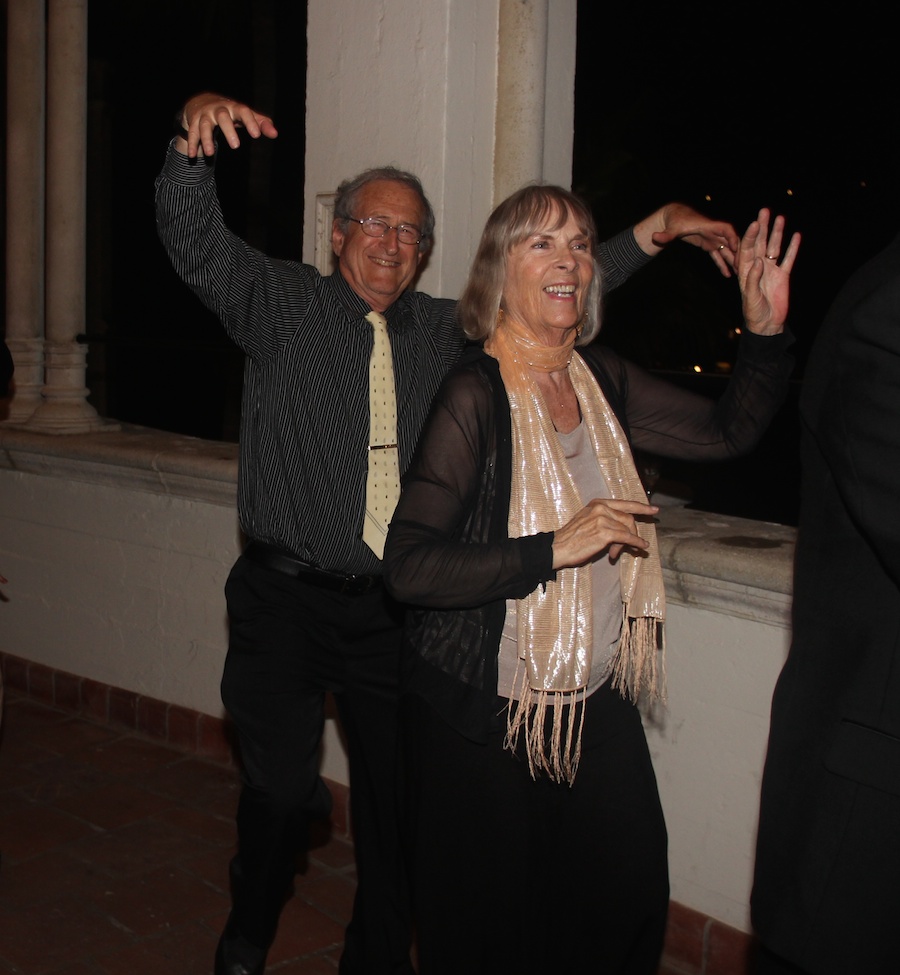 A mix of the Conga Line and the Monster Mash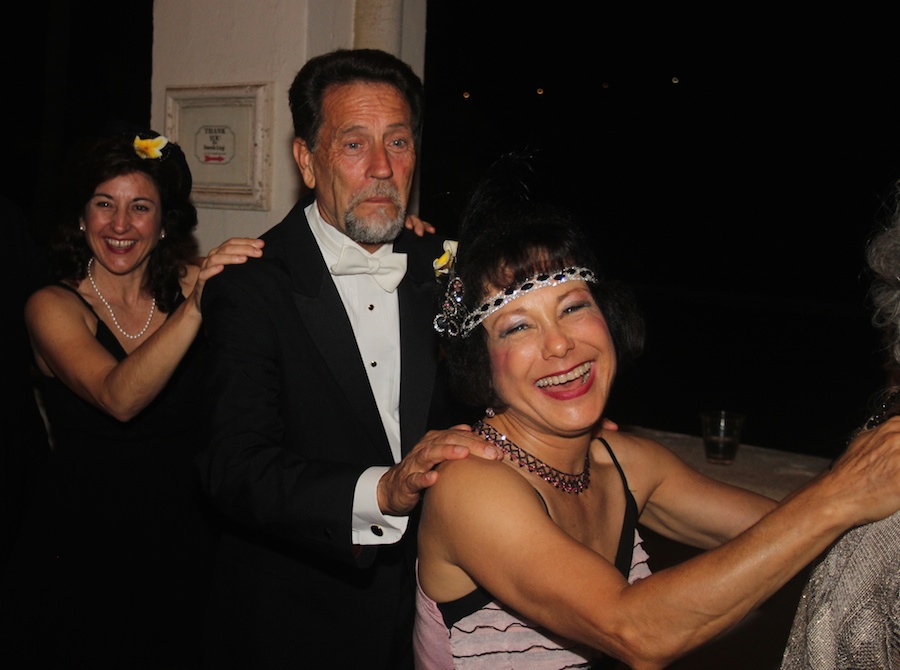 Bob may be running out of gas...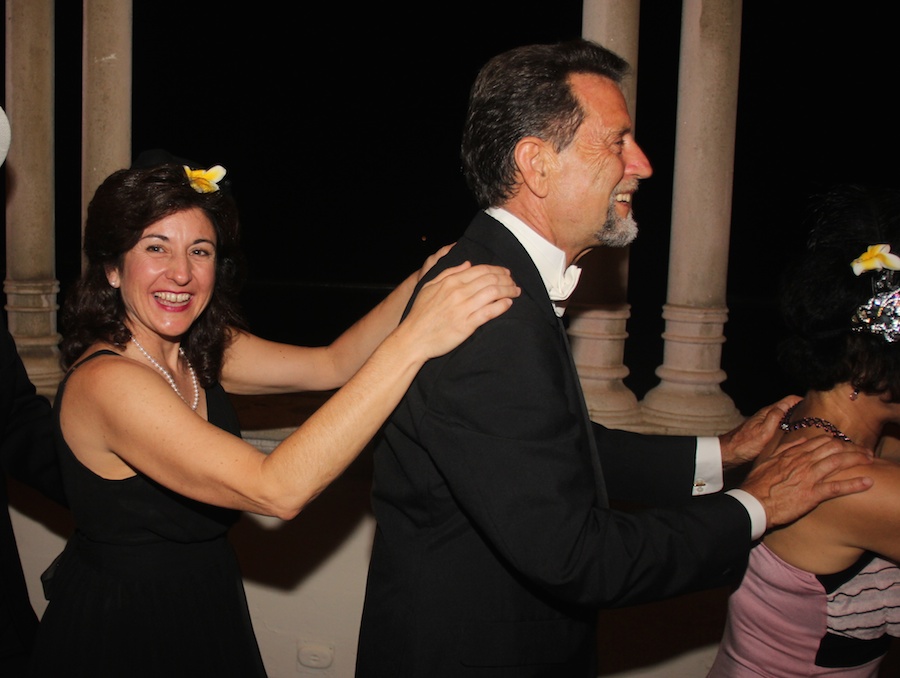 "You old folks know now to have fun!!"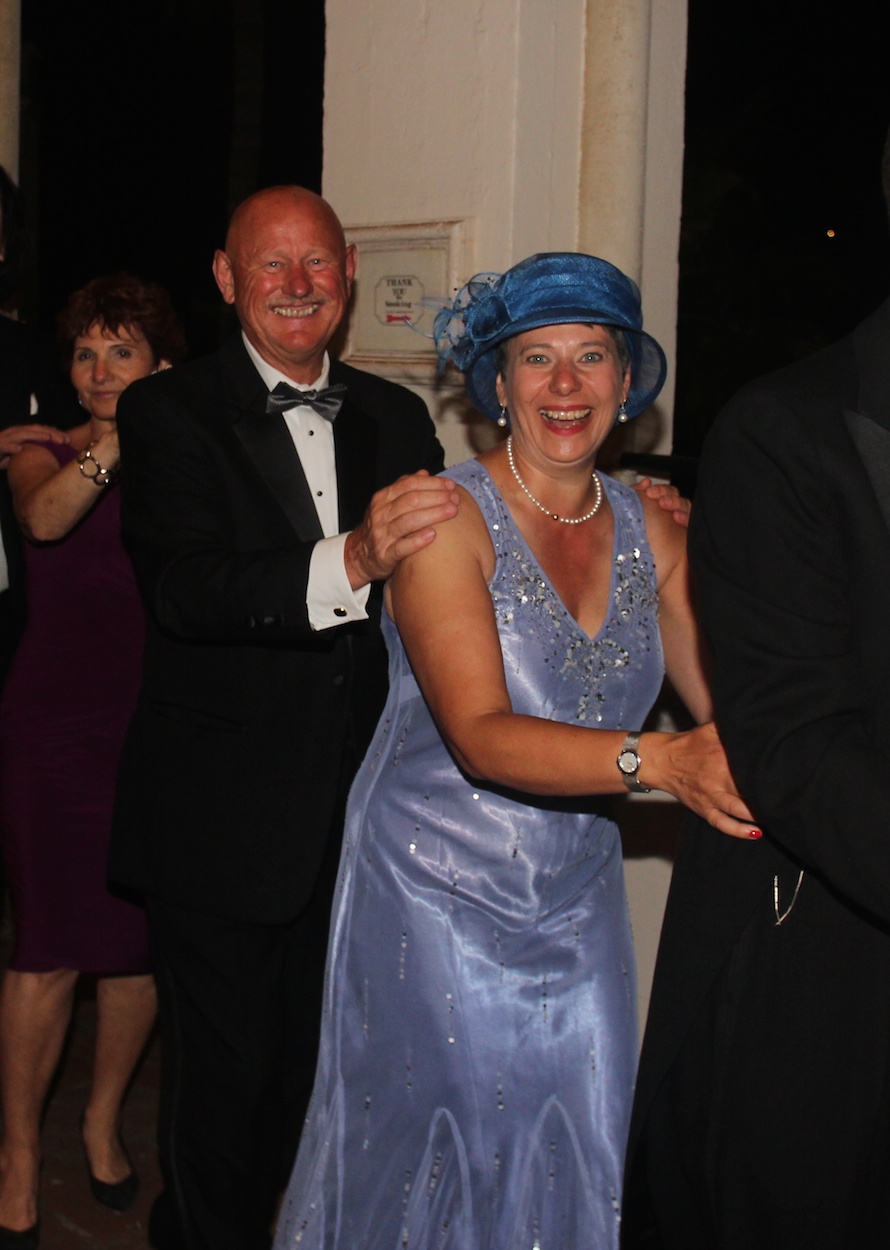 Outside is great... The air is cool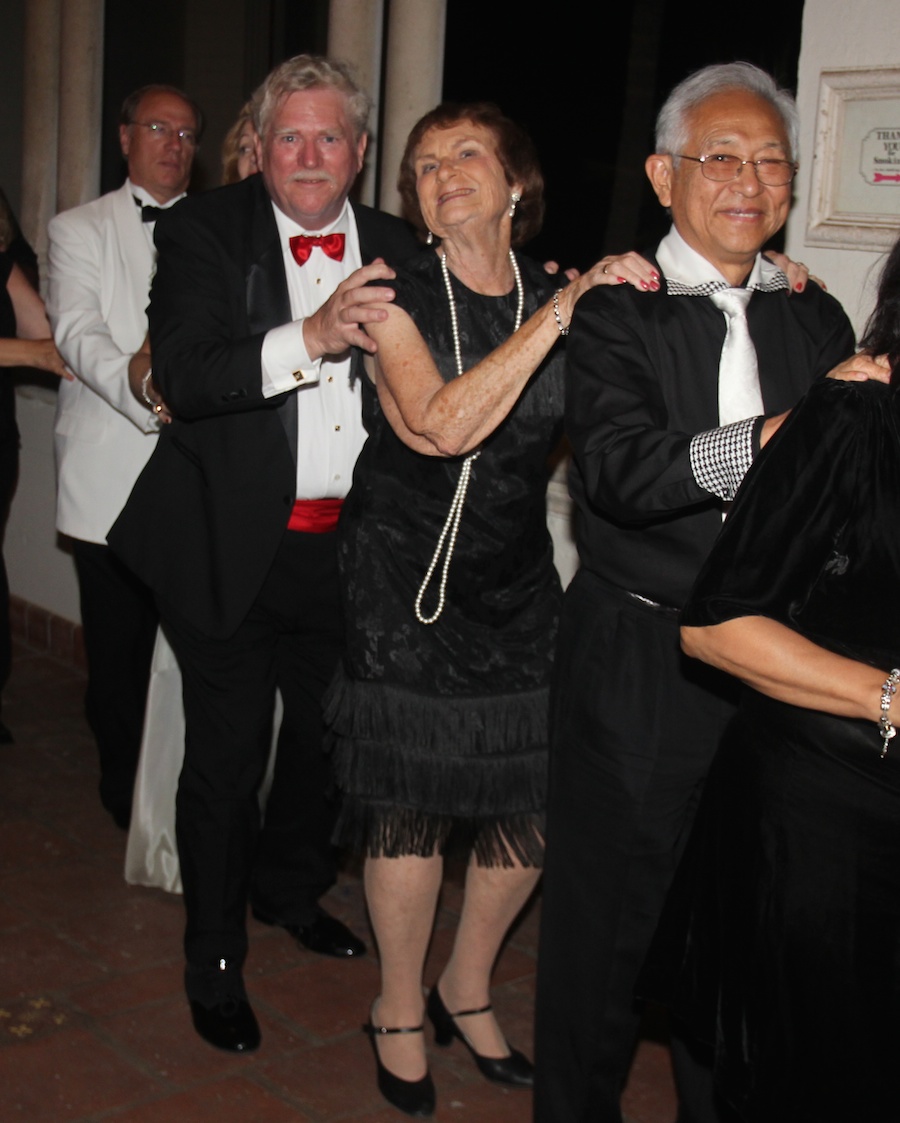 Marion is getting into this dance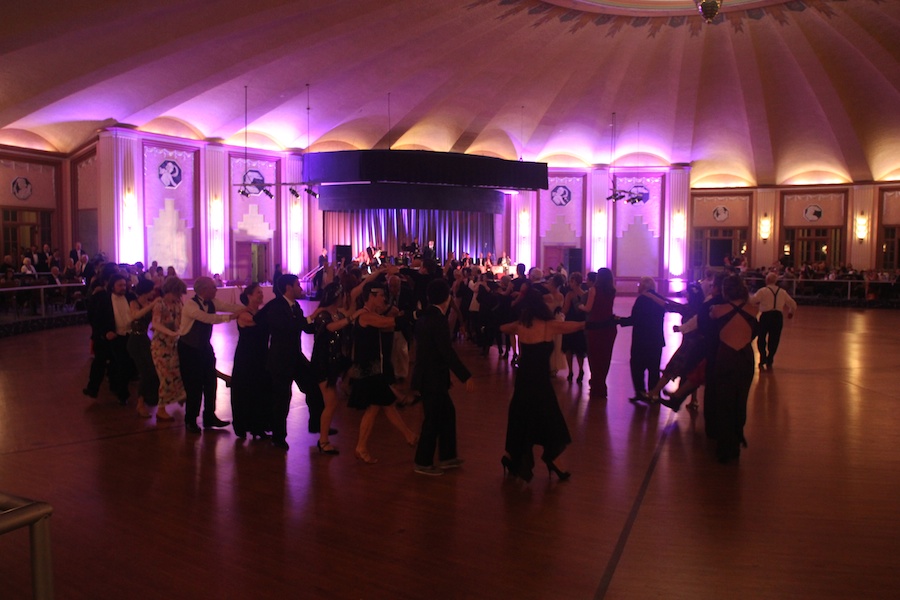 Neat lighting inside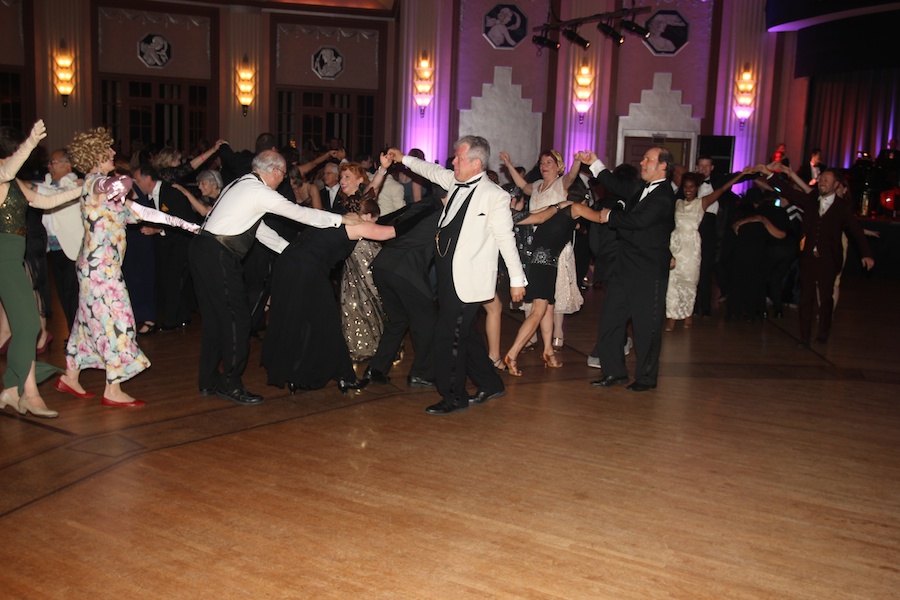 Doubling back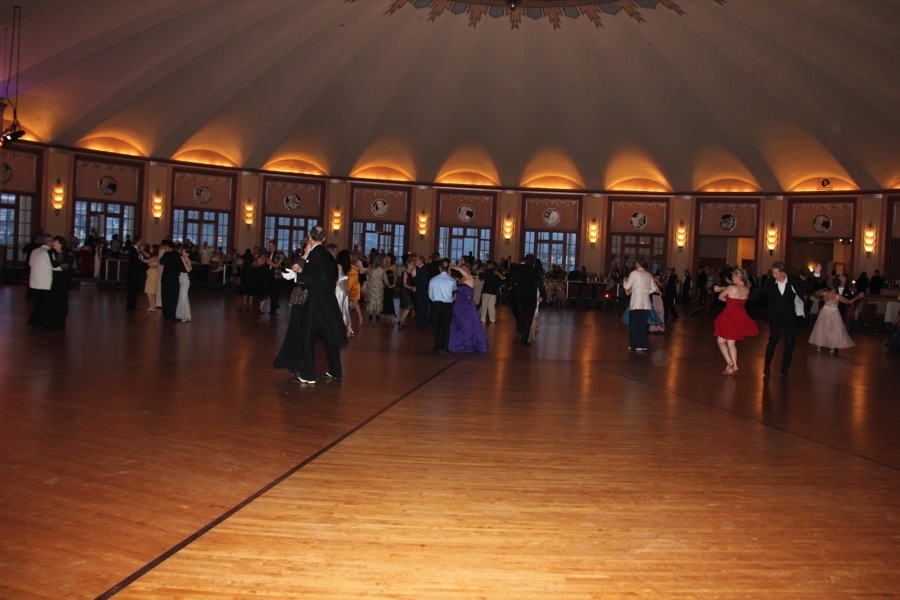 450+ people didn't make a dent on the floor's capacity (Courtesy of Hans)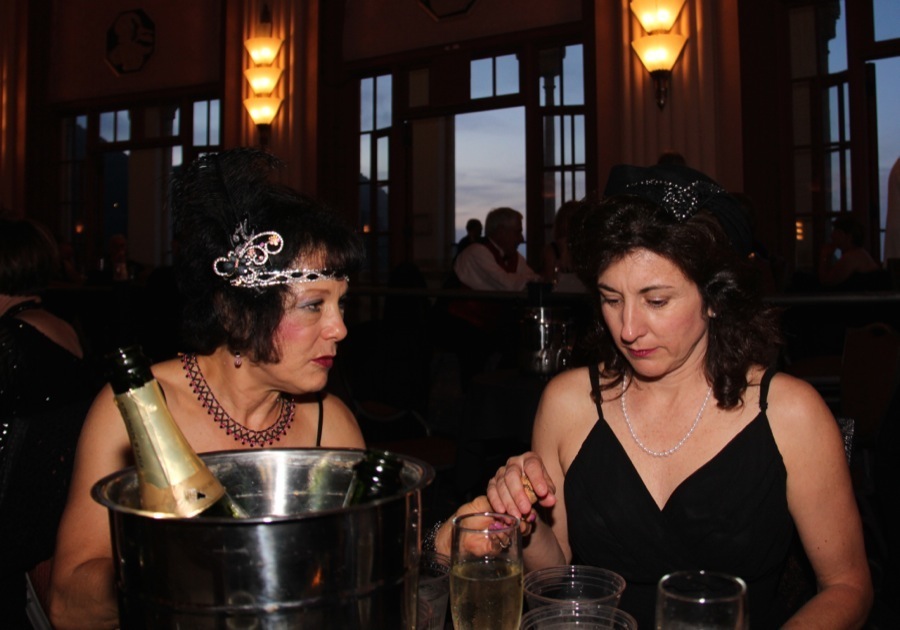 Is this a Mother-Daughter talk? (Courtesy of Hans)

Nope.... Too much giggling (Courtesy of Hans)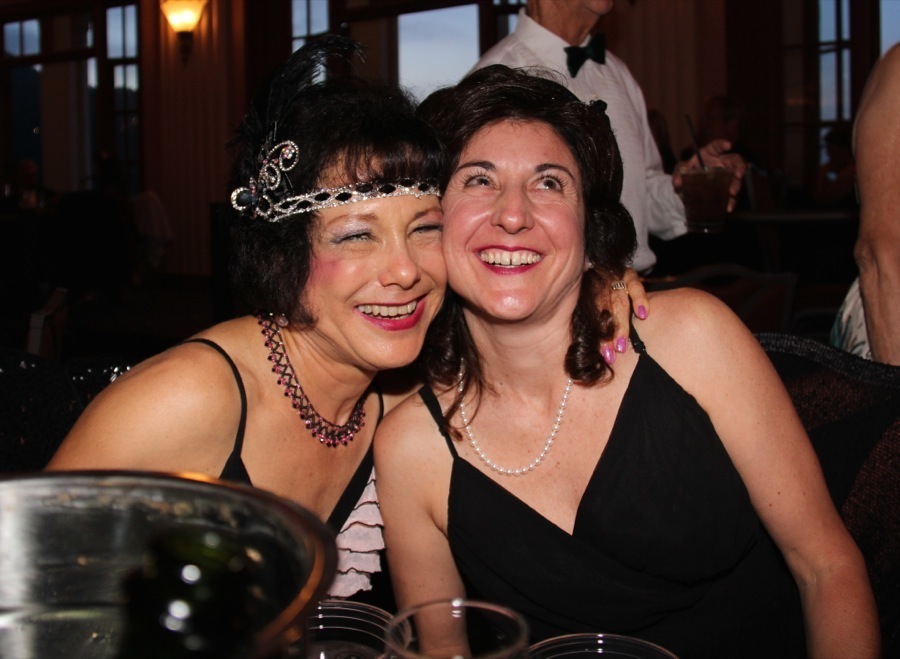 Great evening with family and friends (Courtesy of Hans)

Gnarly Head? (Courtesy of Hans)
Did You Know? - At Gnarly Head it all starts in the vineyard. Our quest for outstanding Zinfandel led us down a country road into the heart of Lodi, California revealing a sea of gnarled, 35-80 year-old vines pruned in a special, mop-topped way called "head trained." True gnarly heads, these old vines yield fewer grape clusters with smaller berries than trellised vines. These mighty little berries produce intense, bold wines that are deep in color with concentrated dark fruit flavors. Inspired by the gnarled sentinels of California's wine growing tradition, we decided to name our company Gnarly Head, because after all, it is all about the vine.
But Zinfandel is not the only grape that can be Gnarly. Our winemaking team selects grapes from some of the best vineyards in Northern California for our Gnarly Head Chardonnay, Cab (Cabernet Sauvignon), Pinot Noir, Merlot and Pinot Grigio.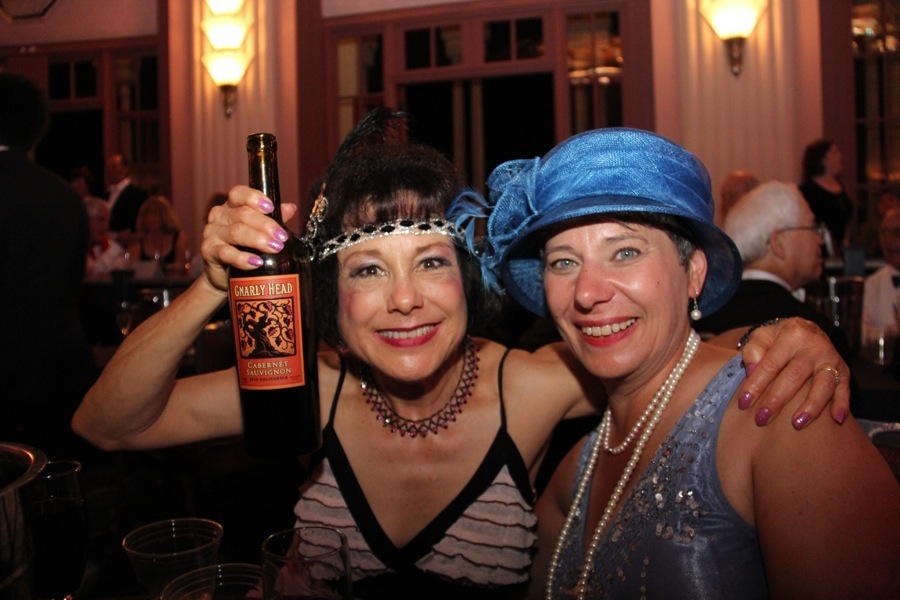 Just enough for the two of us (Courtesy of Hans)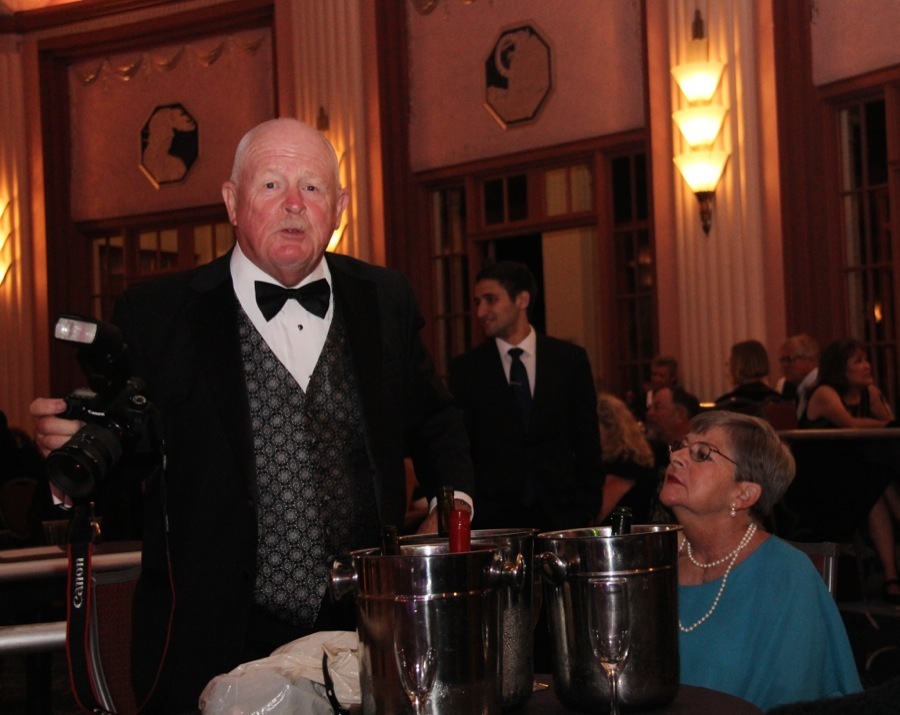 "I'll drink to that... or anything else" (Courtesy of Hans)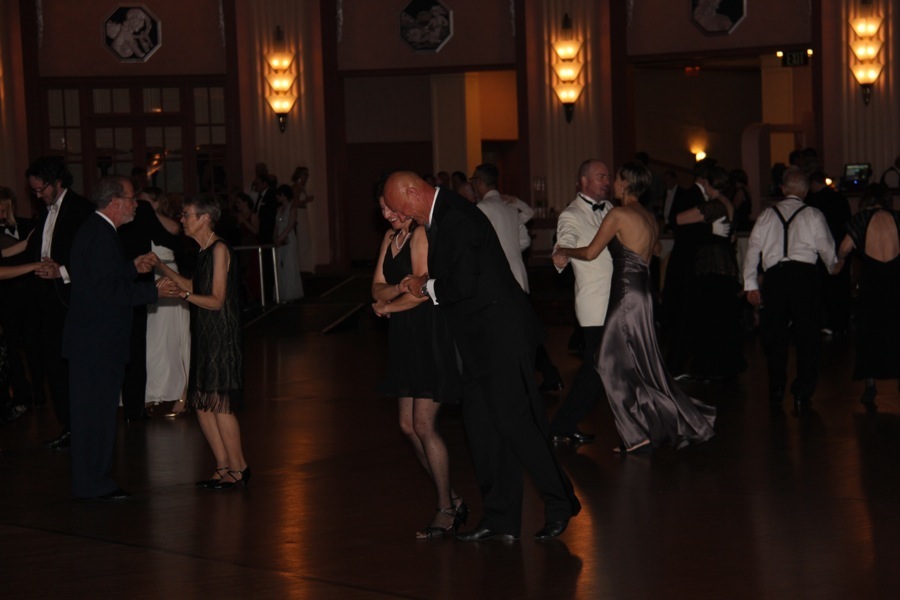 Cyndy dances with everyone (Courtesy of Hans)

"Who is that handsome guy over there? No! It's NOT Paul" (Courtesy of Hans)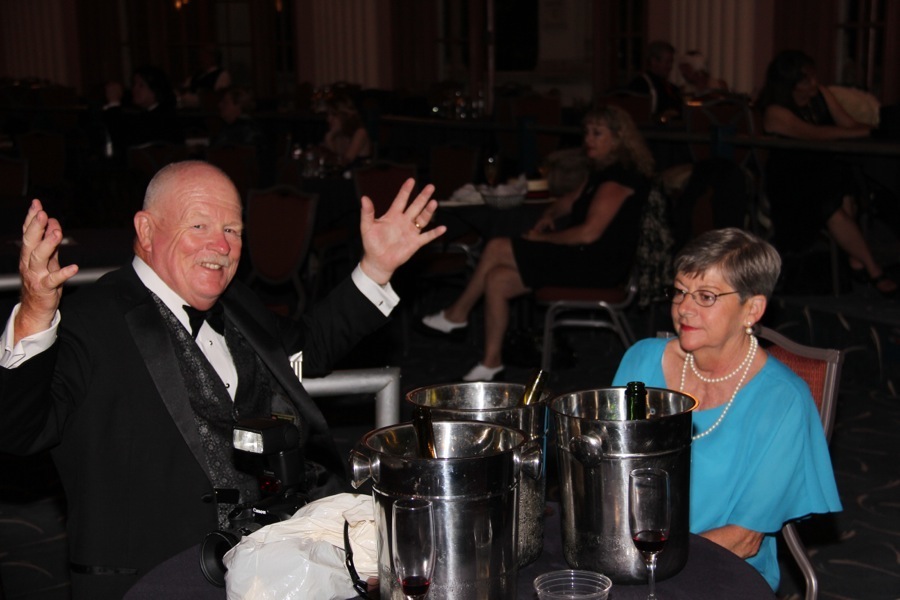 "It was Paul" (Courtesy of Hans)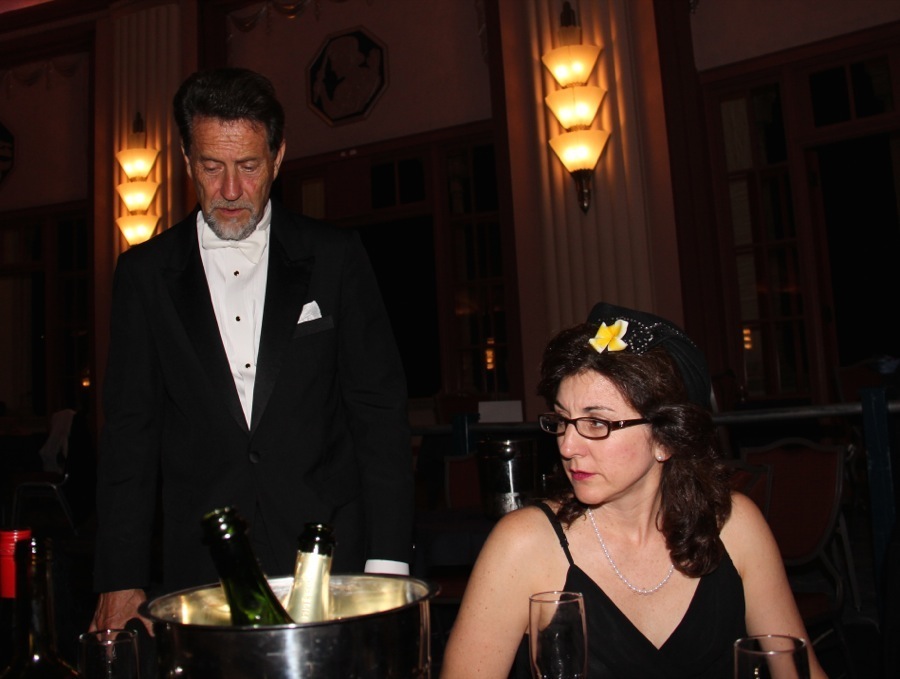 "Whaddya mean we gotta go home???"
Time For Dessert!

Ristorante Villa Portofino stays open for us so we can
get one of their great desserts and perhaps a night cap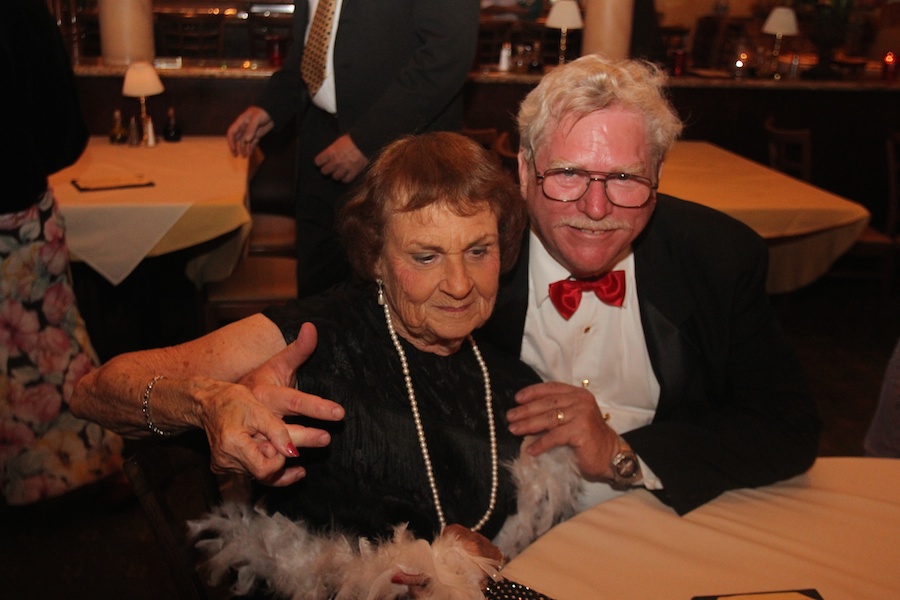 Someone is getting frisky, hey?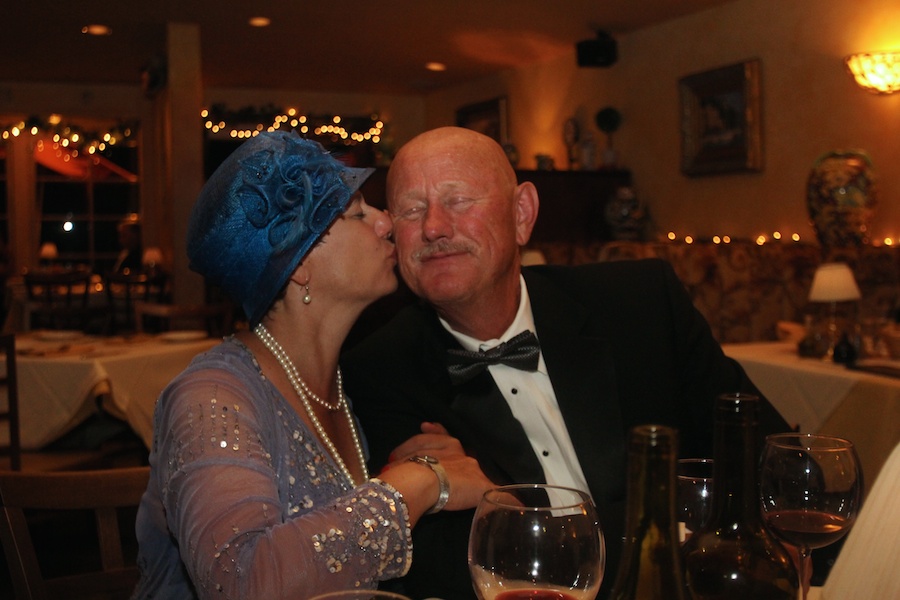 Awwwwwwwww