Time To Meet And Greet (Page One)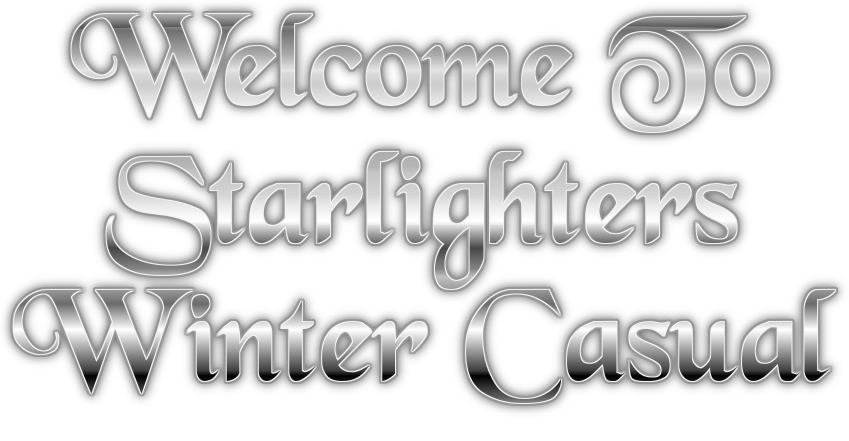 We all gathered at the Anaheim Phoenix Club on Saturday evening the 18th of January. Tropic Star played beautiful music for us in the pavilion which was a perfect size for the evening. We had several guests from a local Aurthur Murray Studio plus two couples from Topper's who also decided to see what we were about. Great fun all evening long!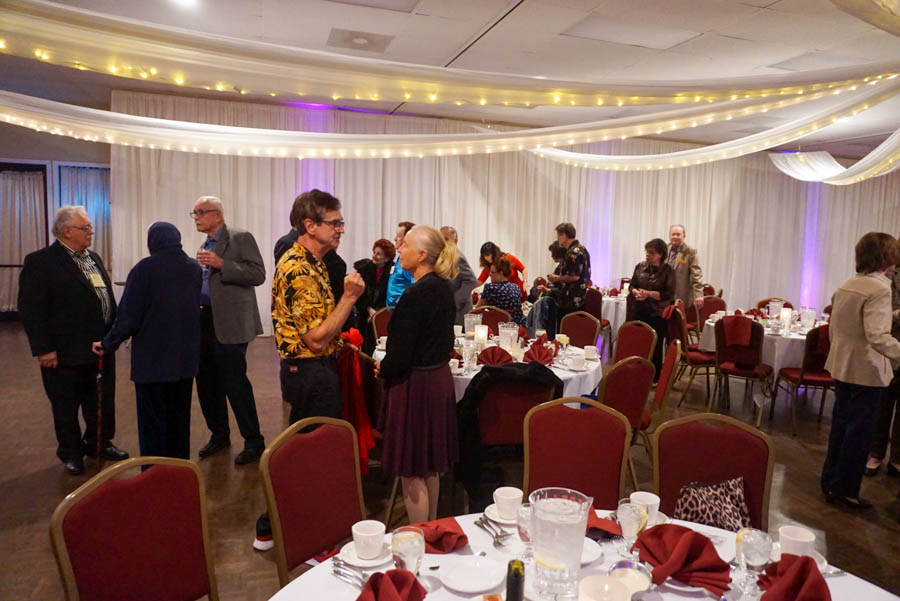 Meeting and greeting gets underway!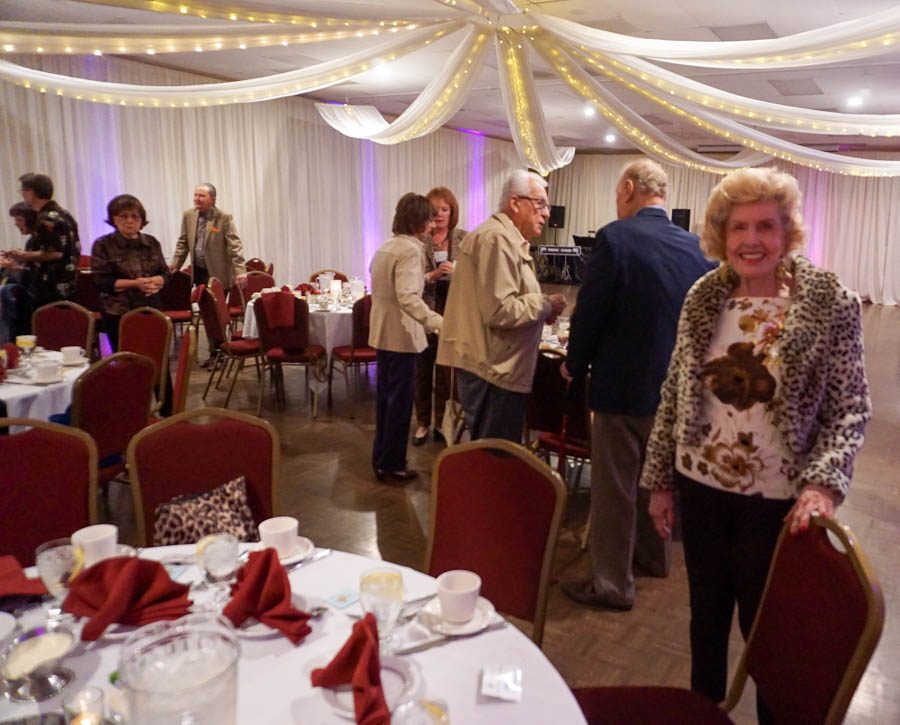 Iris always has a good story to tell


Poor Mike, surrounded by beautiful ladies!
Should we rescue him! Nope! He is on his own!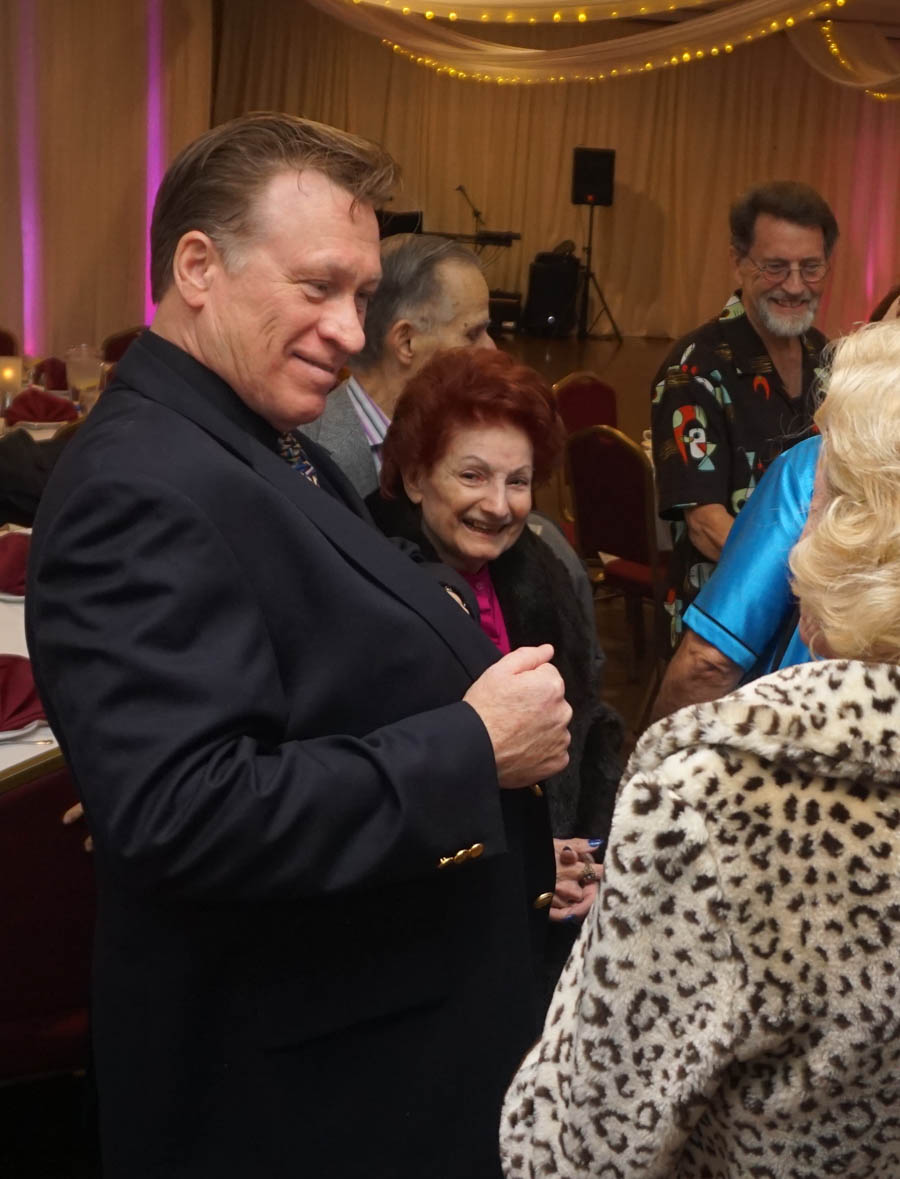 Great fun with friends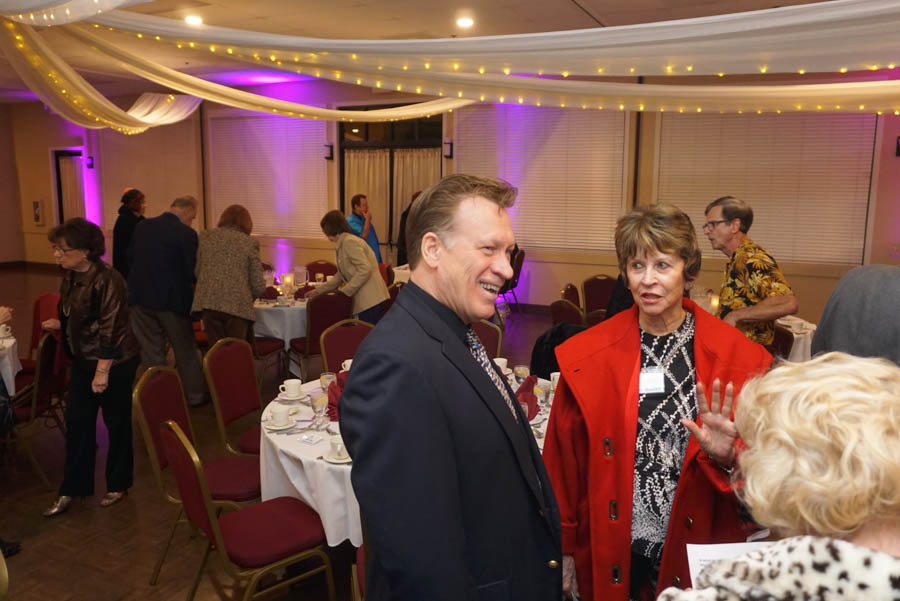 Sandy joins the group... Mike is a chick magnet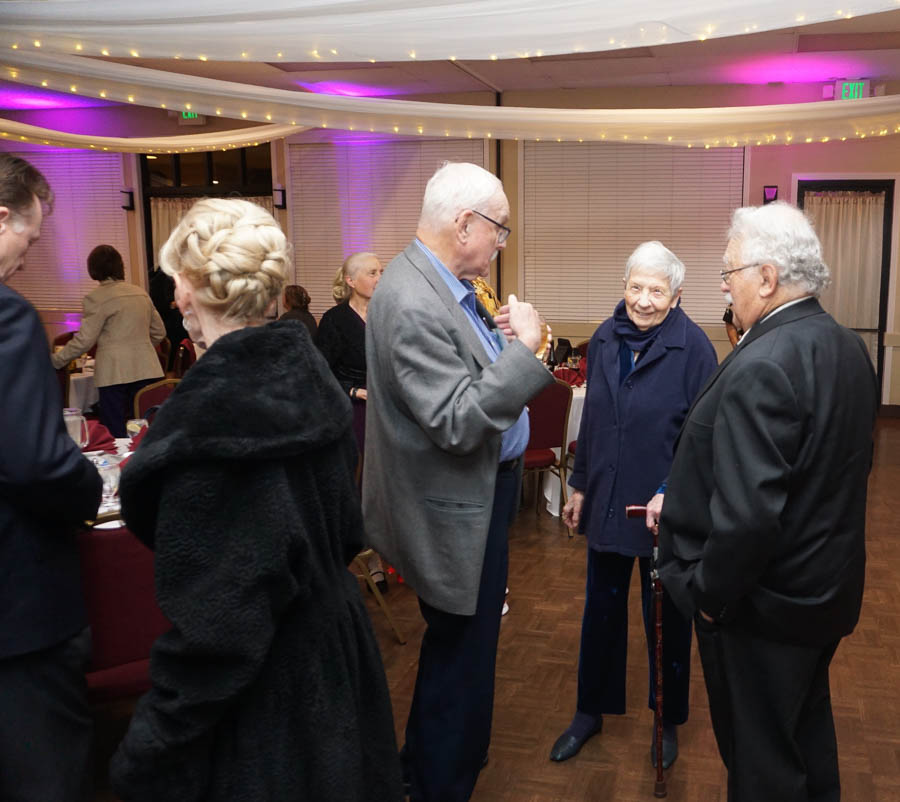 Stories are swapped

Will gets a dance lesson!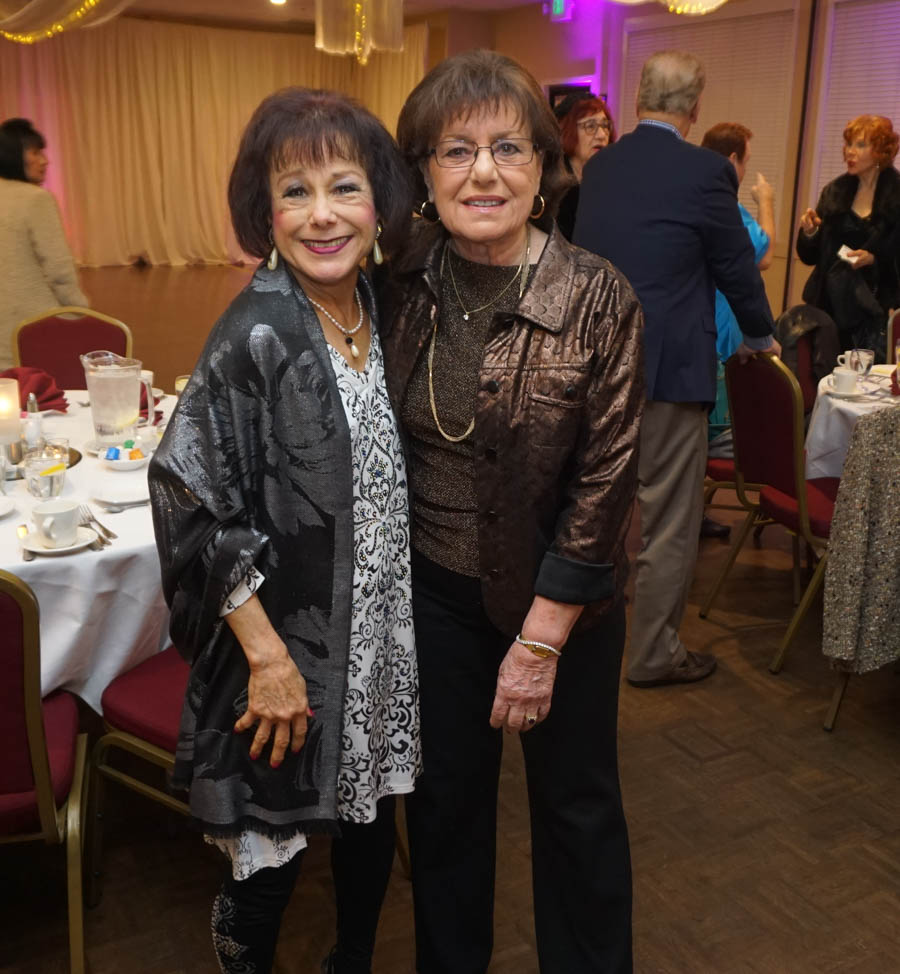 The D's... Donna and Dori!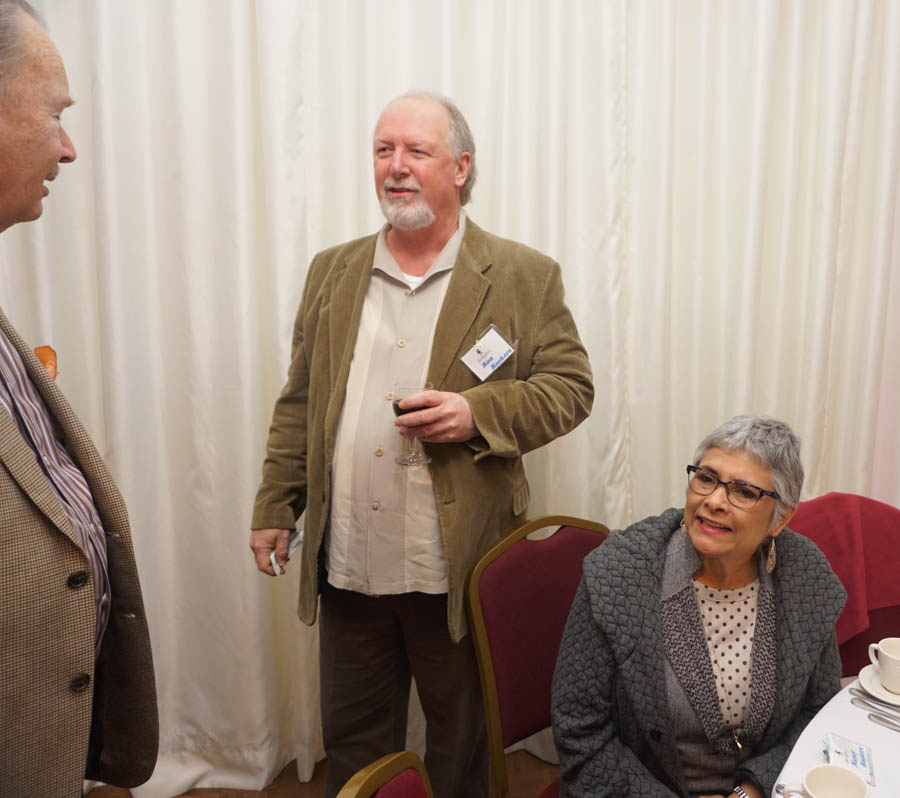 Old friends reconnecting!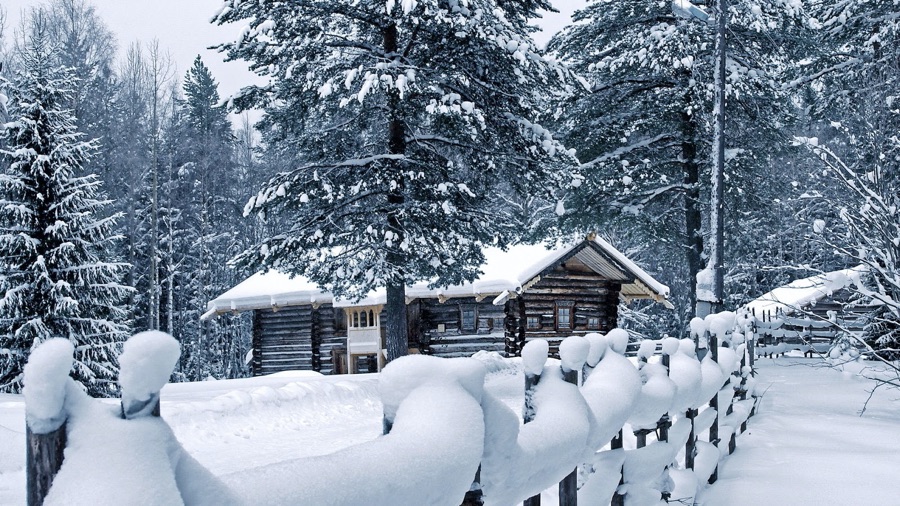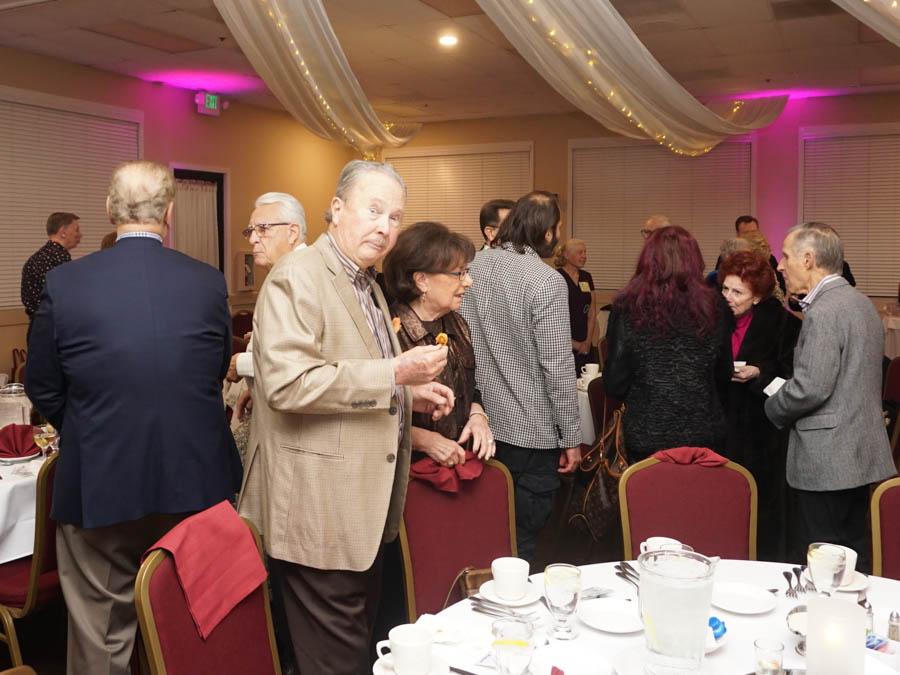 Caught with a hors d'oeuvre
Did You Know? - A small number of food historians believe that the tradition of hors d'oeuvres may have begun in Russia, where small snacks of fish, caviar and meats were common after long travels. However, it may be that the custom originated in China, possibly coming through Steppes, into Russia, Scandinavia, France and other European countries. The tradition may have reached Italy, Greece and the Balkan nations through Russia or Persia. Many national customs are related, including the Swedish smörgåsbord, Russian zakuska, Lebanese mezze, and Italian antipasto. During the Roman Period the meal practice was to have two main courses which were supplemented before the meal with small amounts of fish, vegetables, cheeses, olives and even stuffed dormice. These would be served at the start of the meal known as either gustatio or promulsis. The Greeks called the appetizer course propoma.


Welcome one; Welcome all!
Did You Know? - Some epochs and cultures have had very elaborate greeting rituals, e.g. greeting a sovereign. Conversely, secret societies have often furtive or arcane greeting gestures and rituals, such as a secret handshake, which allows members to recognize each other.

Do you know the secret Starlighters handshake? Ask our fearless leader Bob and he will explain!


Catching up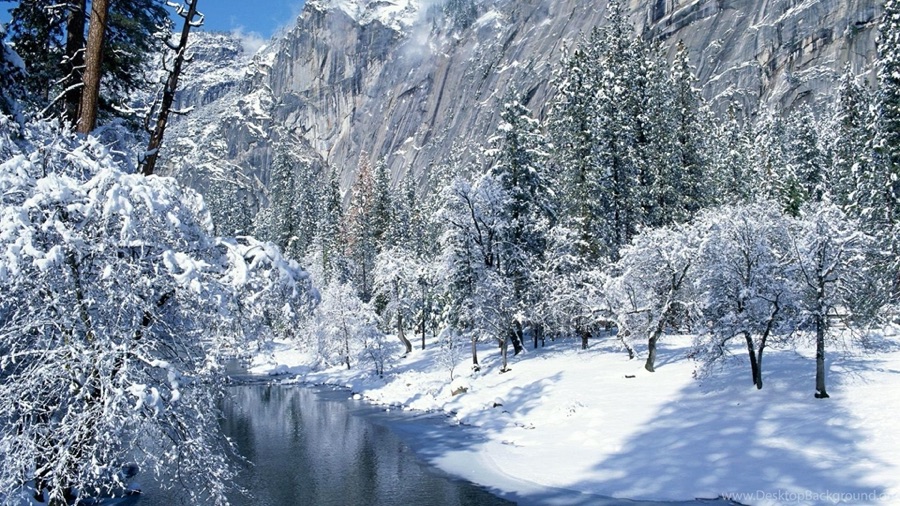 He should start the ten-step polka!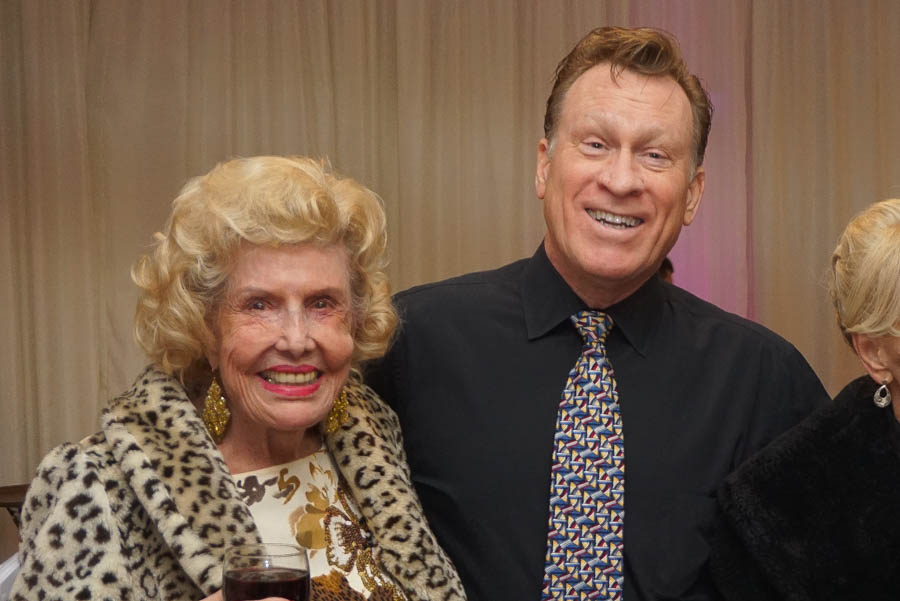 Iris must have a good story to share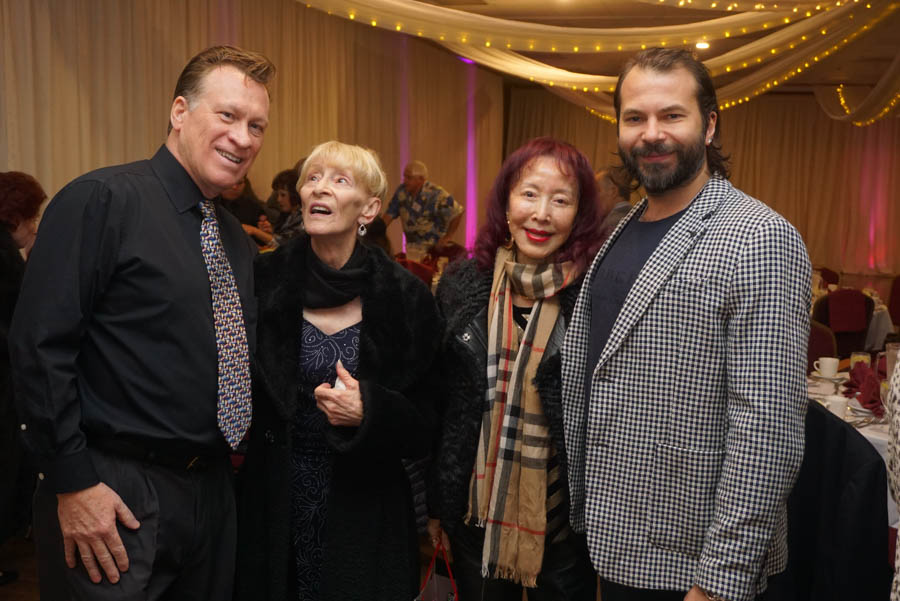 Andrea and Marcin are ready to dance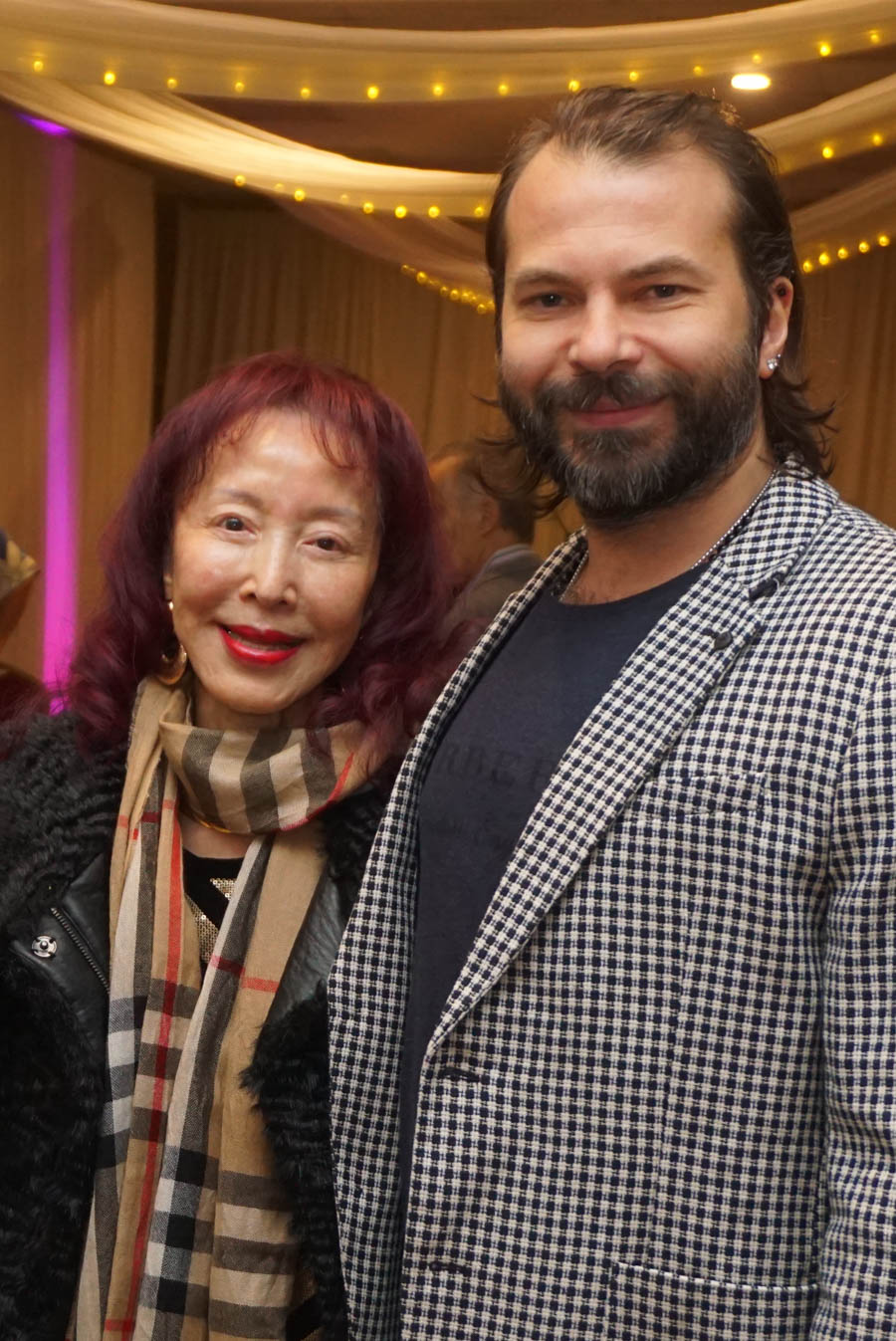 We love to watch these folks dance... It's like watching magic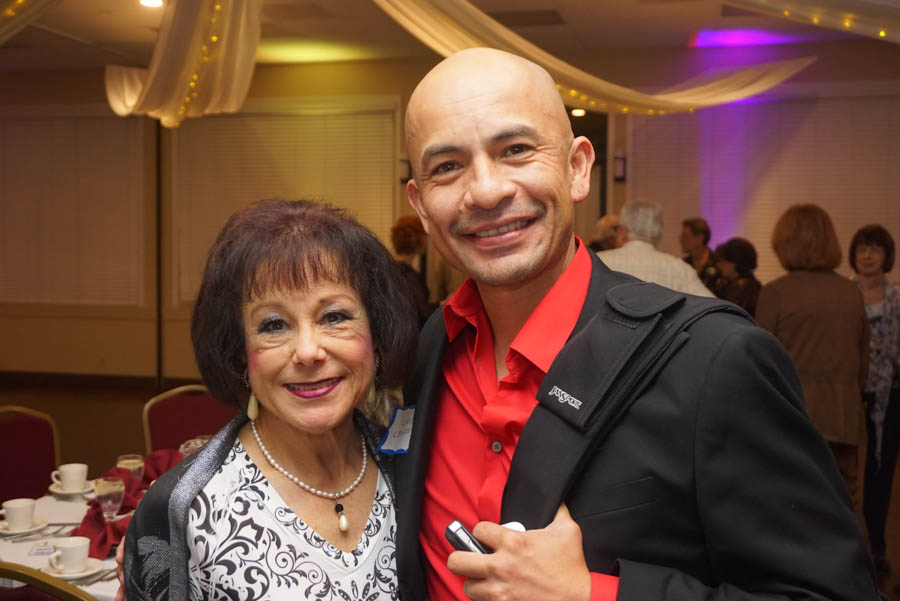 Donna welcomes our guests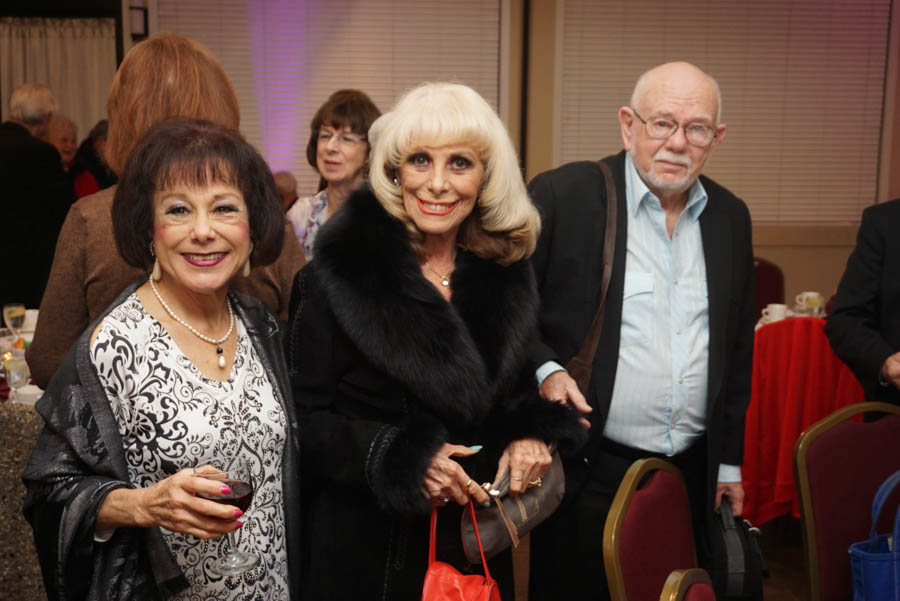 Guests Nita and RJ (who we have known for years)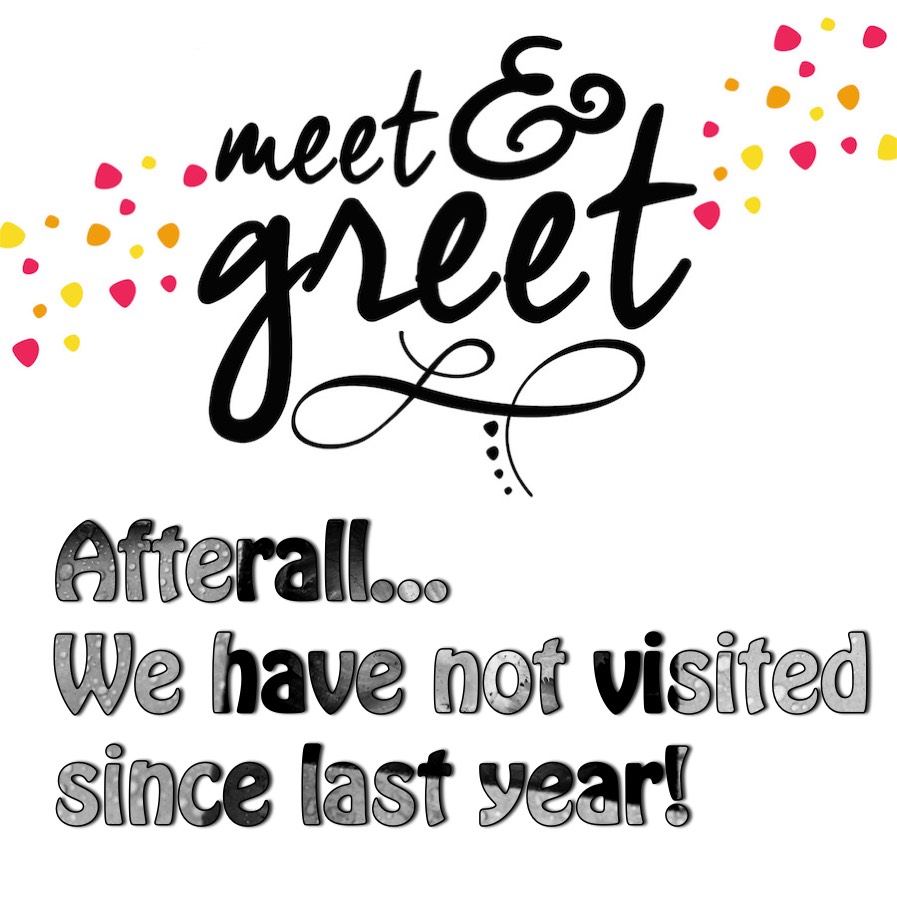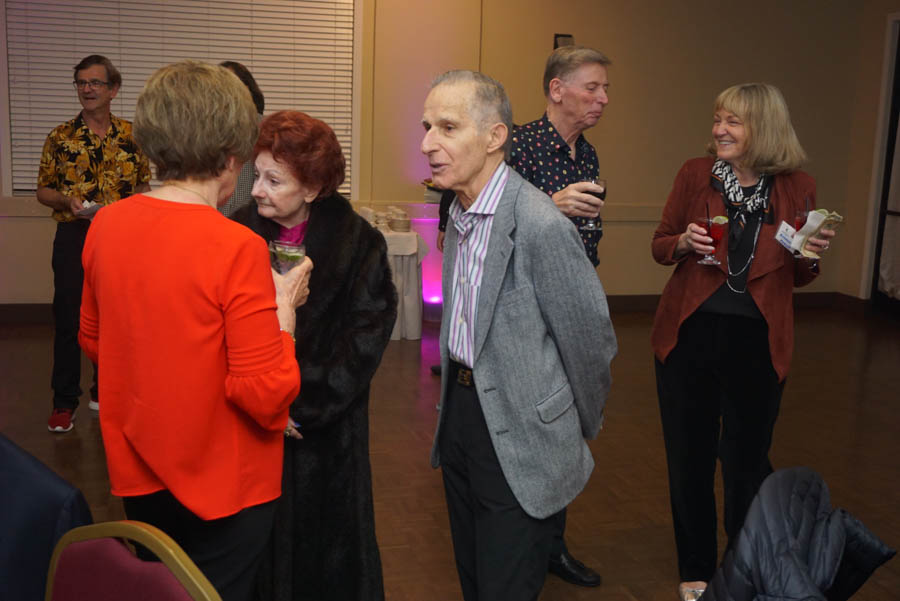 Leon and Marcia make the rounds

The tables were beautiful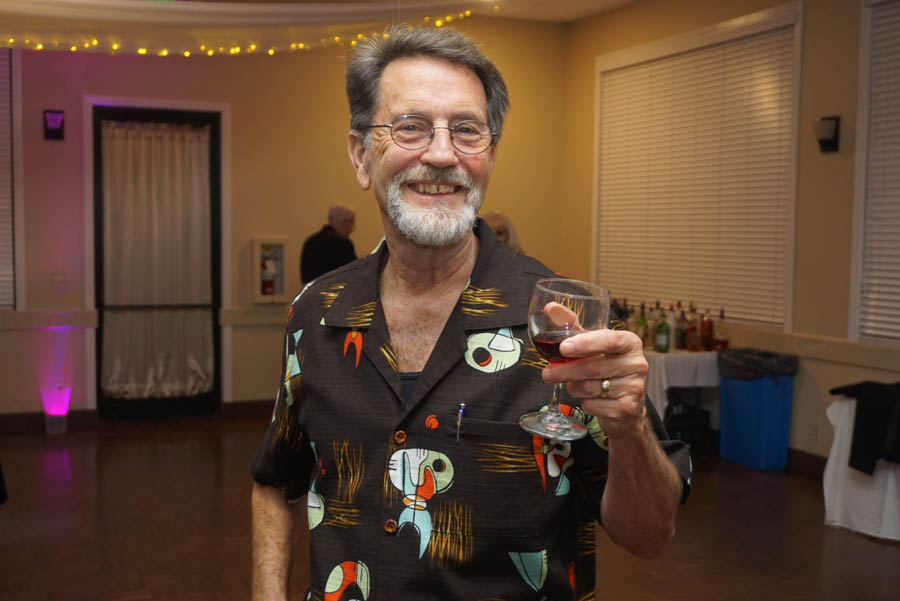 Bob read (and also created) the newsletter so he knew
this was the Winter Casual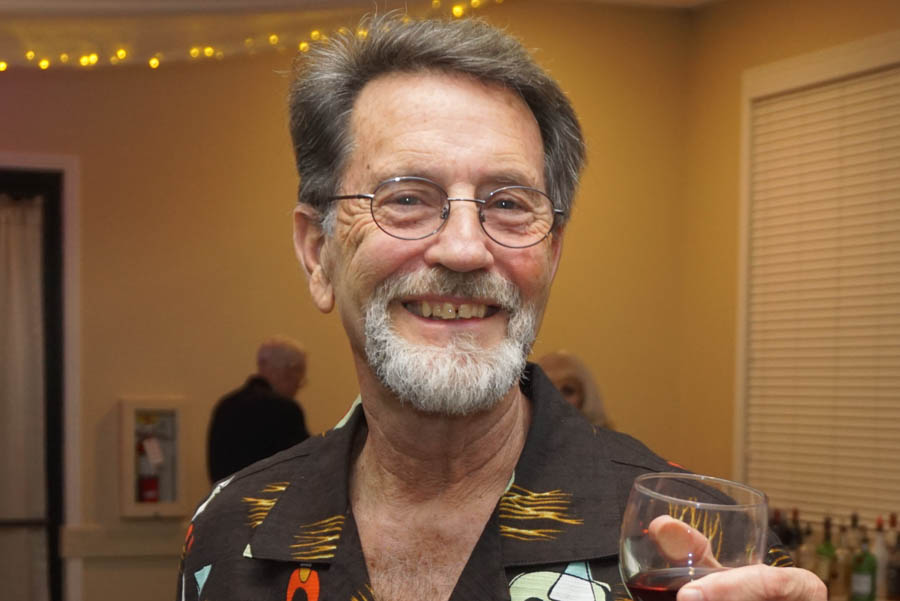 All smiles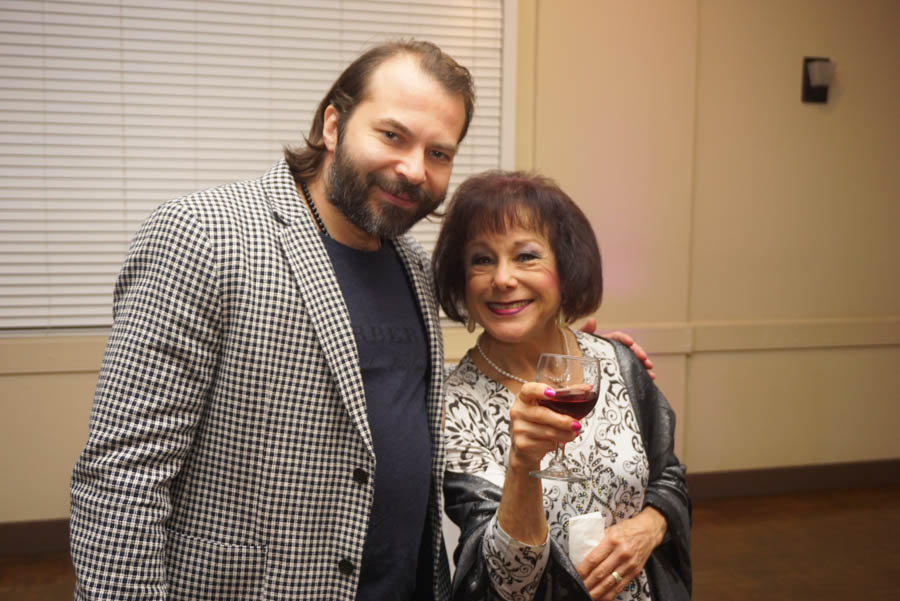 Marcin and Donna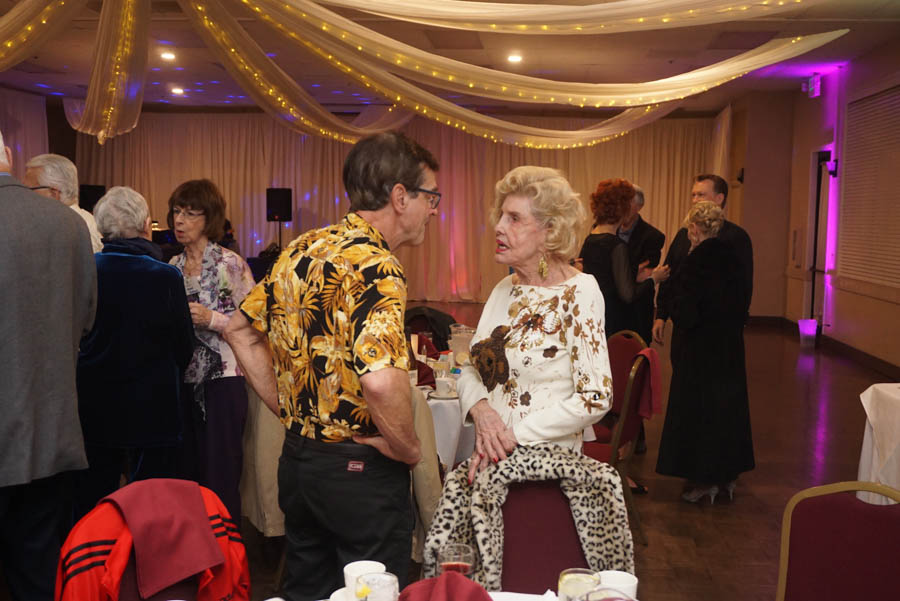 "Come on Will, let's dance!"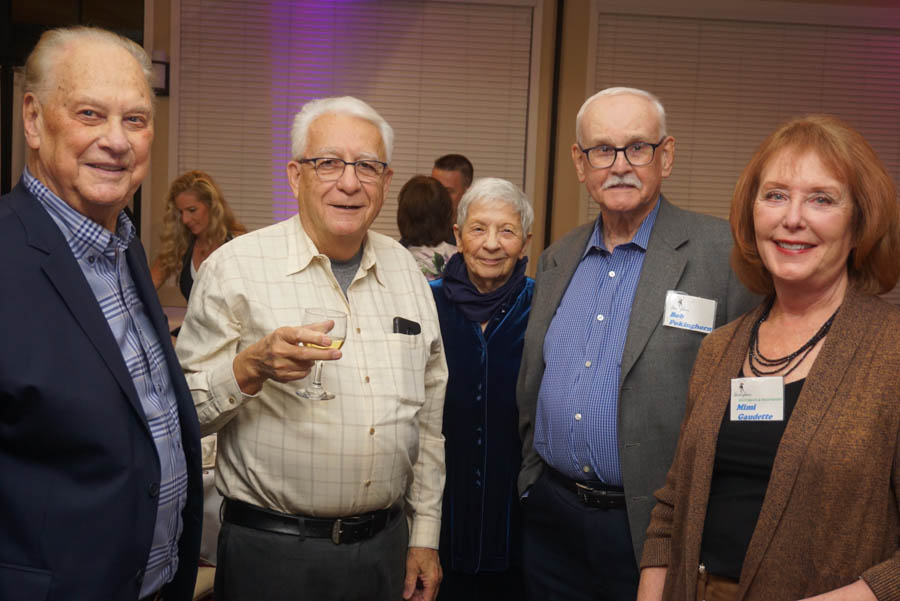 Isn't it nice, he shares his wine with everyone... Who has the straws?


Now the party can officially start!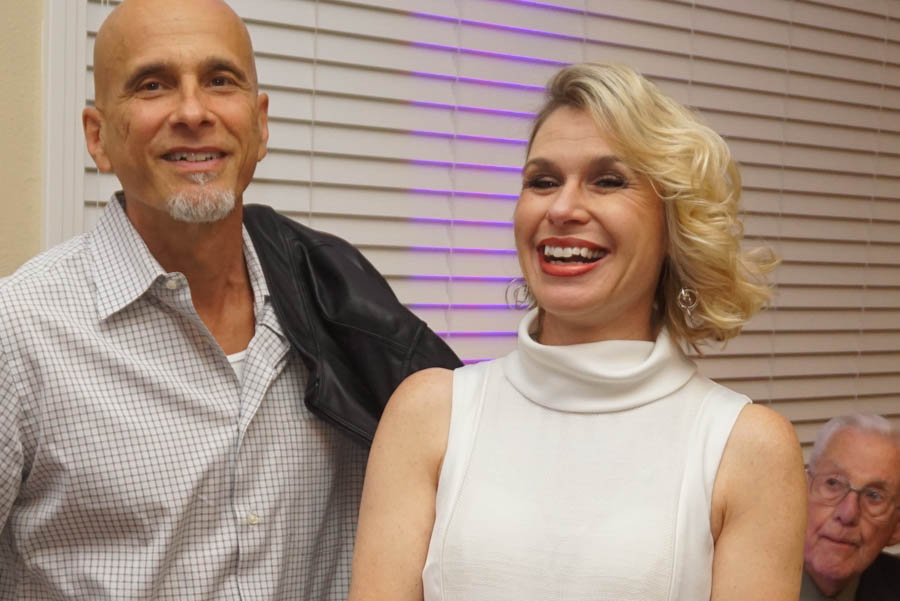 We save a line dance for you!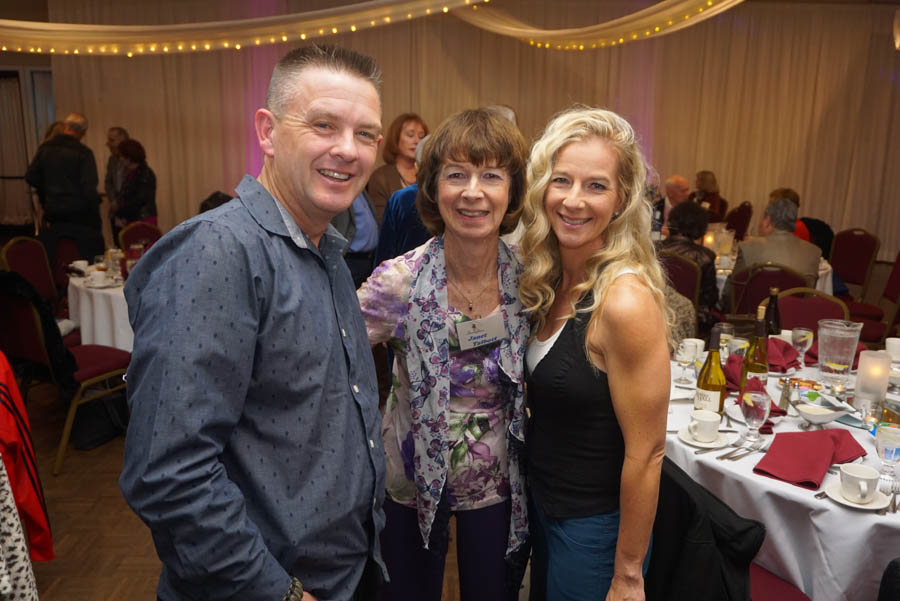 Mom makes sure the "kids" are doing well!

Lucky John... Also surrounded by beautiful ladies!


So happy to have you with us this evening!
Did You Know? - Arthur Murray was born in Galicia, Austria-Hungary, in 1895 as Moses Teichman. In August 1897, he was brought to America by his mother Sarah on the S.S. Friesland, and landed at Ellis Island. They settled in Ludlow Street, in the Lower East Side of Manhattan with his father, Abraham Teichmann.
Murray was shy as a child and self-conscious about his tall, lanky appearance. He wanted very much to be a part of the social activities that most of his friends enjoyed, particularly the dances, but was afraid to socialize with girls. At the age of 14, Joe Feigenbaum, a friend of his whom he admired because of his popularity with girls, taught him his first dance steps. To get practice on the dance floor, Murray attended weddings in his neighborhood, where he found willing dance partners of every size and age.
Between jobs as a dance instructor, Murray worked as a draftsman at the Brooklyn Navy Yard and as a reporter at the New Haven Register.
He soon began teaching ballroom dancing to patients from the greater Boston, Massachusetts area, at the Devereux Mansion Physical Therapy Clinic in Marblehead, Massachusetts,[citation needed] before moving to Asheville, North Carolina. Murray arrived at the Battery Park Hotel November 28, 1914 at age 19 and began teaching dance there. At the outbreak of World War I, under the pressure of the anti-German sentiment prevalent in the U.S., Murray changed his last name of Teichman to a less German-sounding name.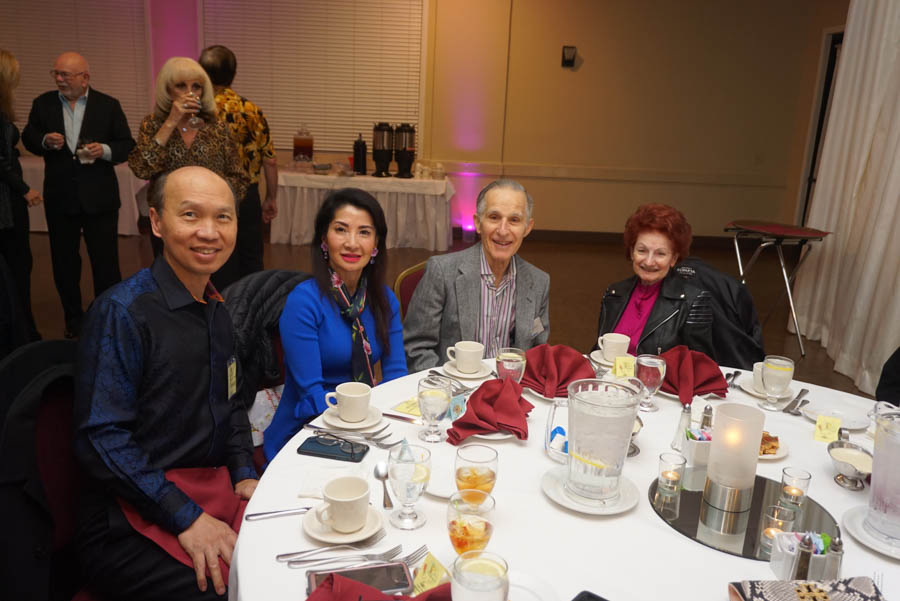 "There are short-cuts to happiness, and dancing is one of them. "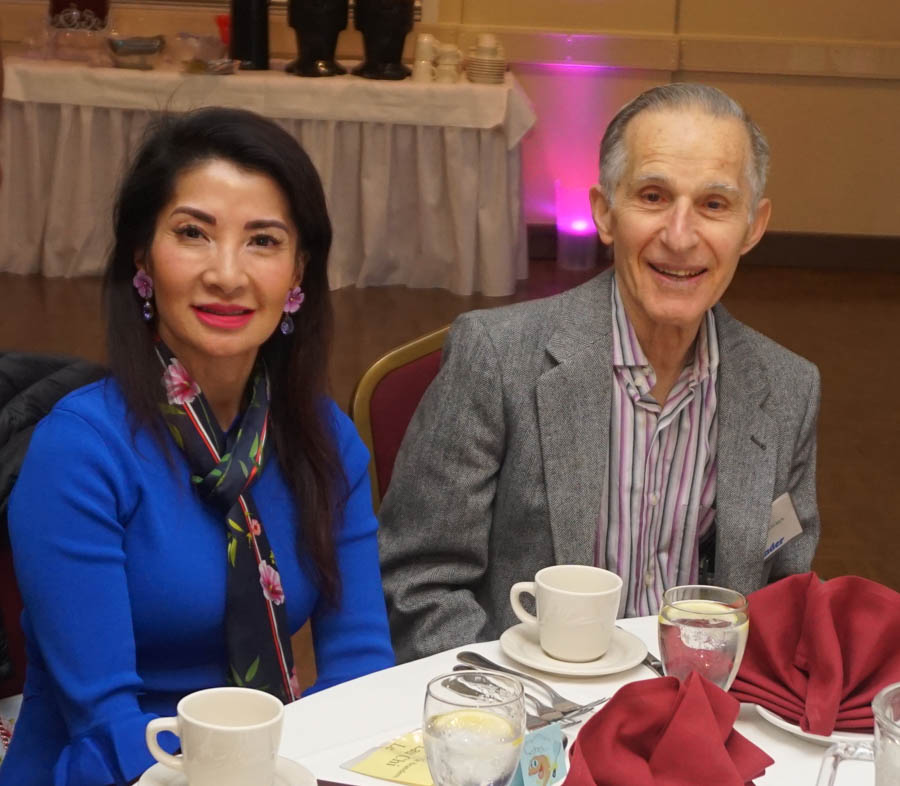 Leon meets a new friend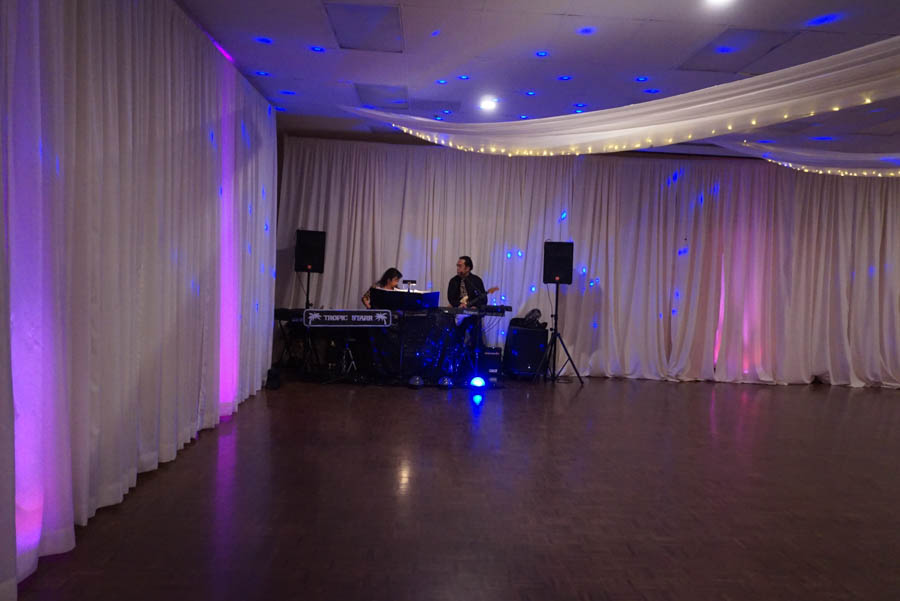 Tropic Star is surrounded by blue lights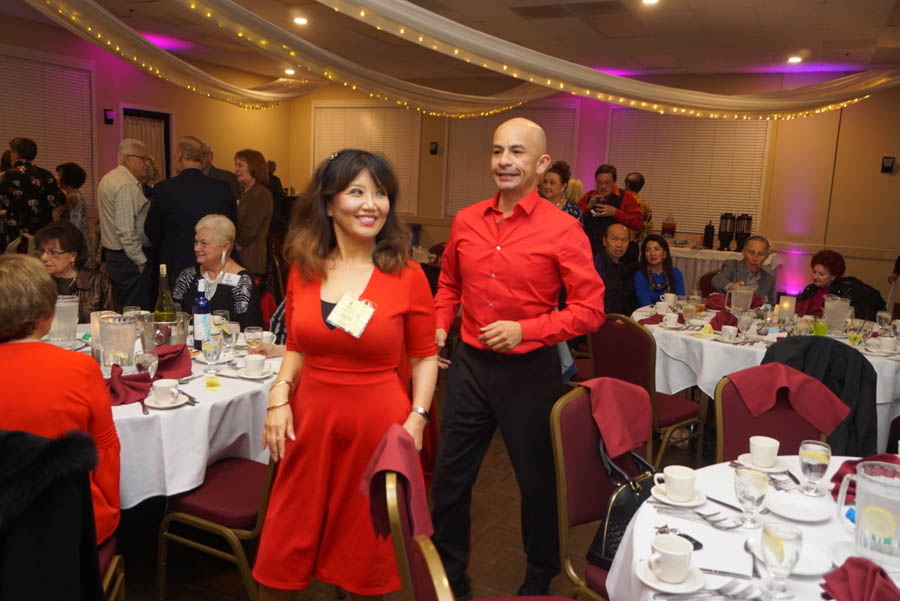 Off to the dance floor
Did You Know? - Arthur and Kathryn Murray had twin daughters, Jane and Phyllis. On June 4, 1951, Jane married Dr. Henry Heimlich who became famous for the Heimlich maneuver in 1974.


Good evening Sandy!

The million dollar smile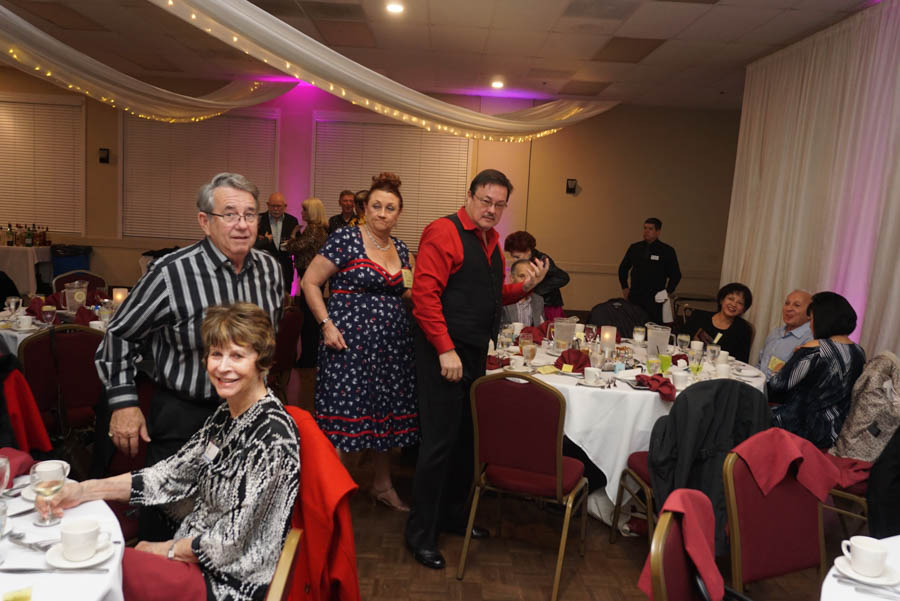 To the dance floor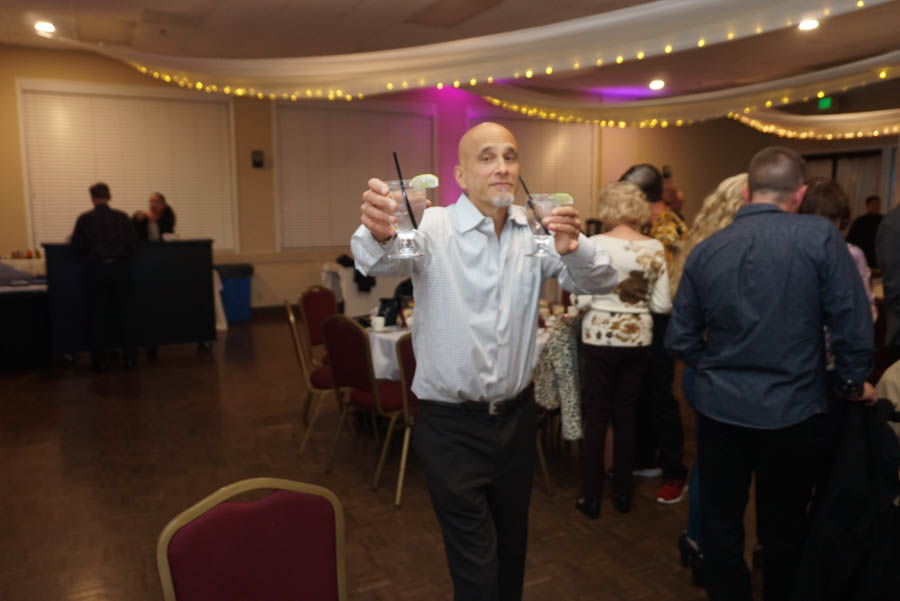 Two fisted drinkers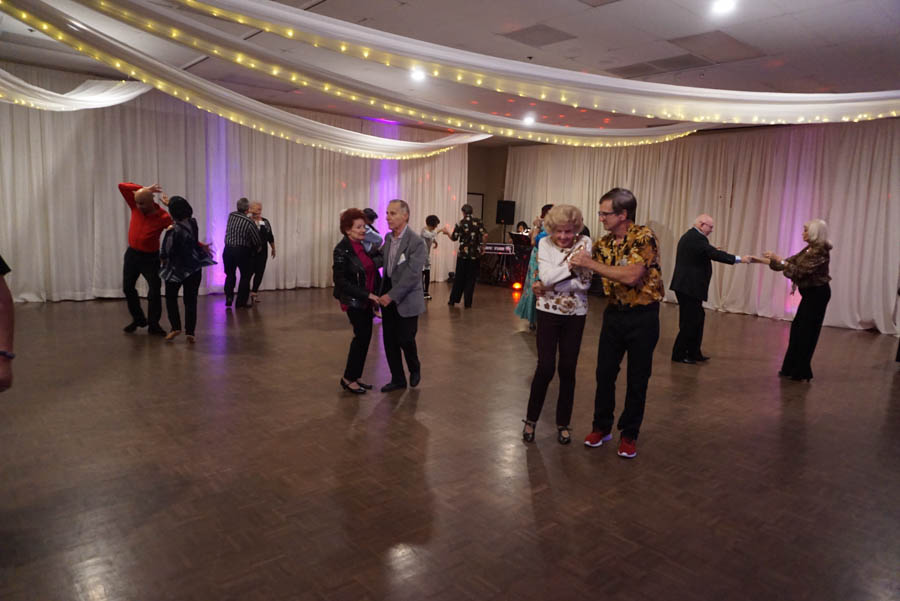 The Pavilion room has plenty of dance floor available
Did You Know? - In architecture, a pavilion (from French pavillon, from Latin papilio) has several meanings. In architectural terminology it refers to a subsidiary building that is either positioned separately or as an attachment to a main building.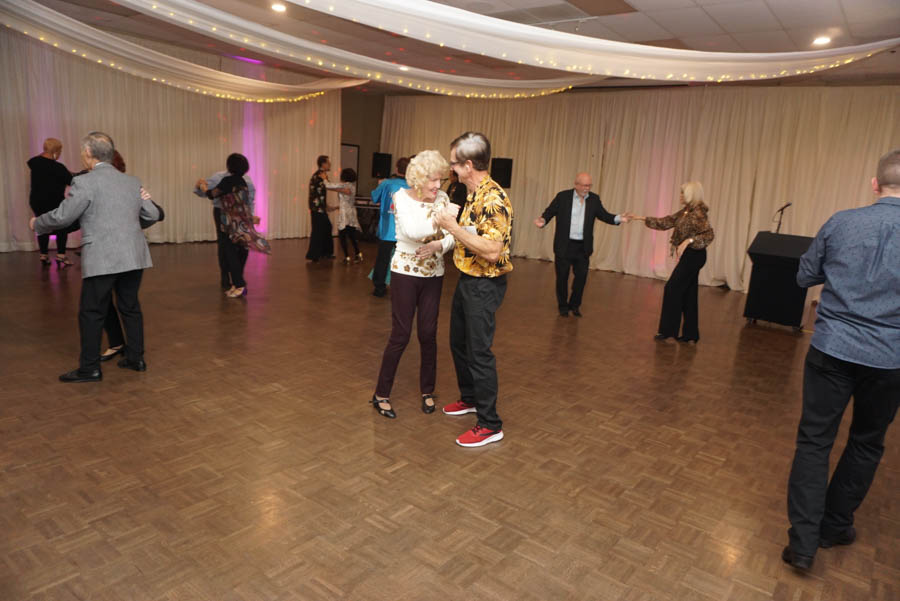 The man with red shoes... and they light up in the dark!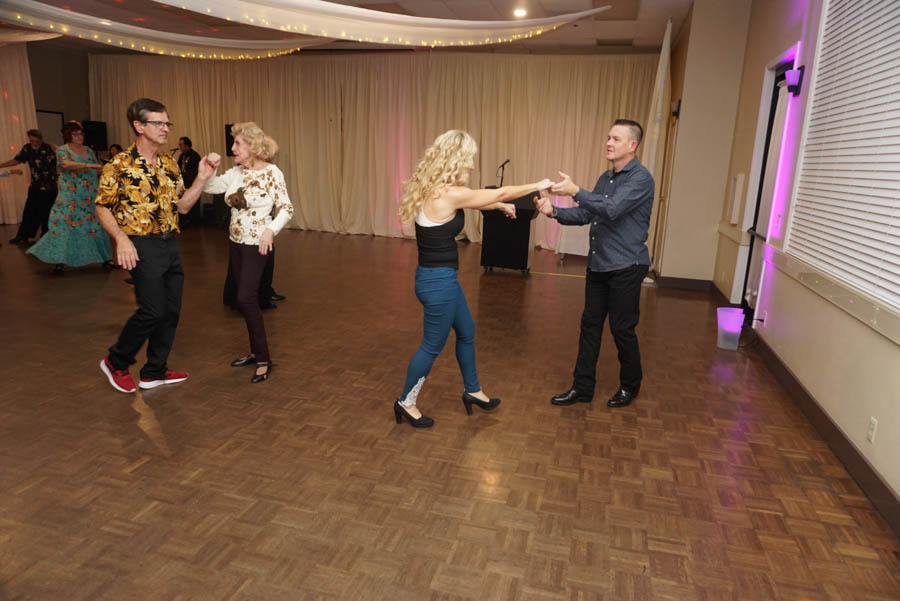 Swing-time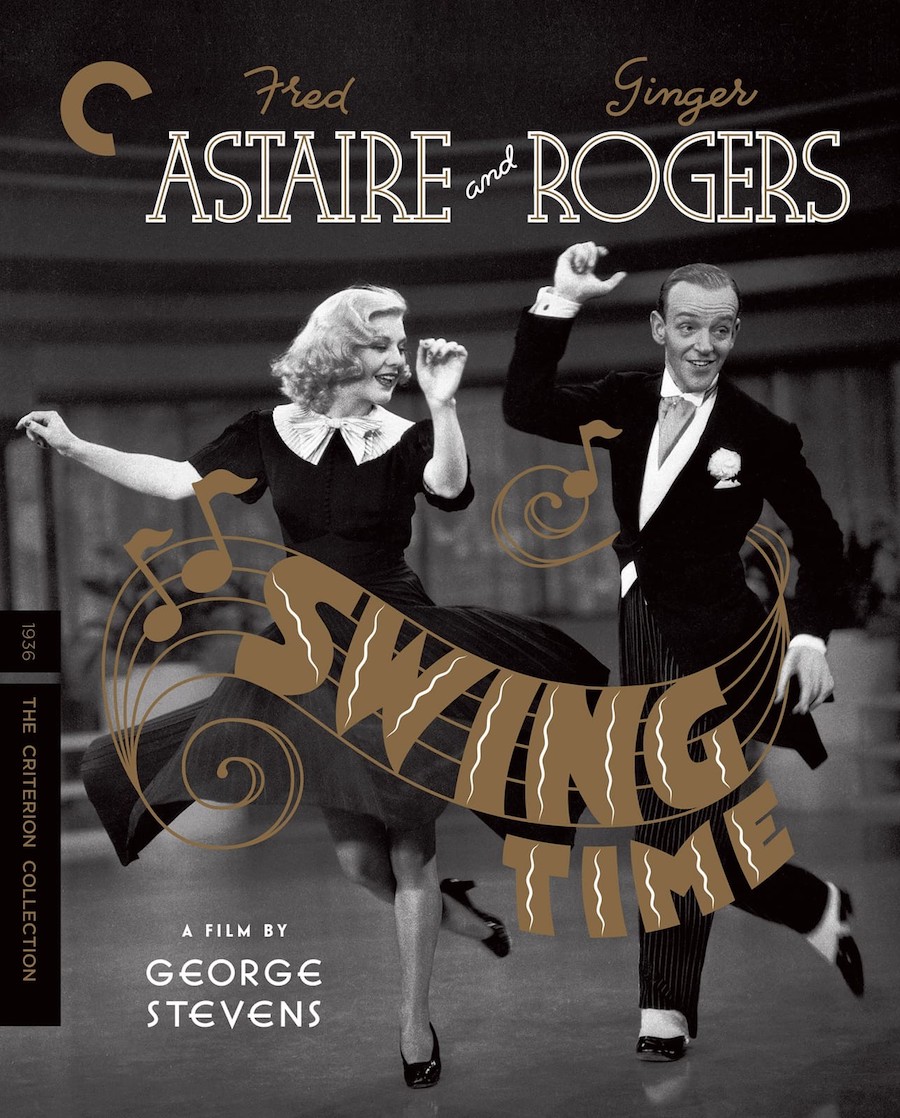 84 years ago.... wow!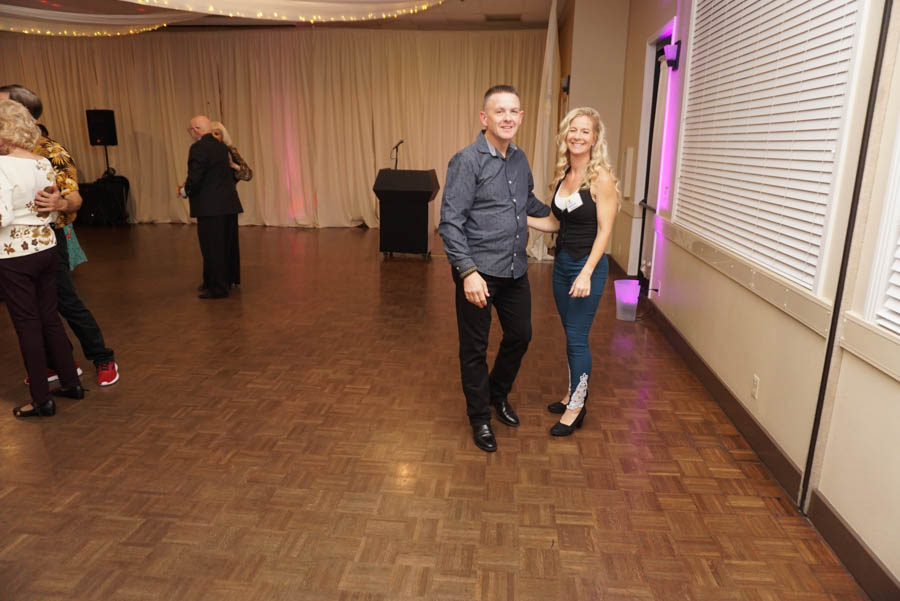 Meet Fred and Ginger circa 2020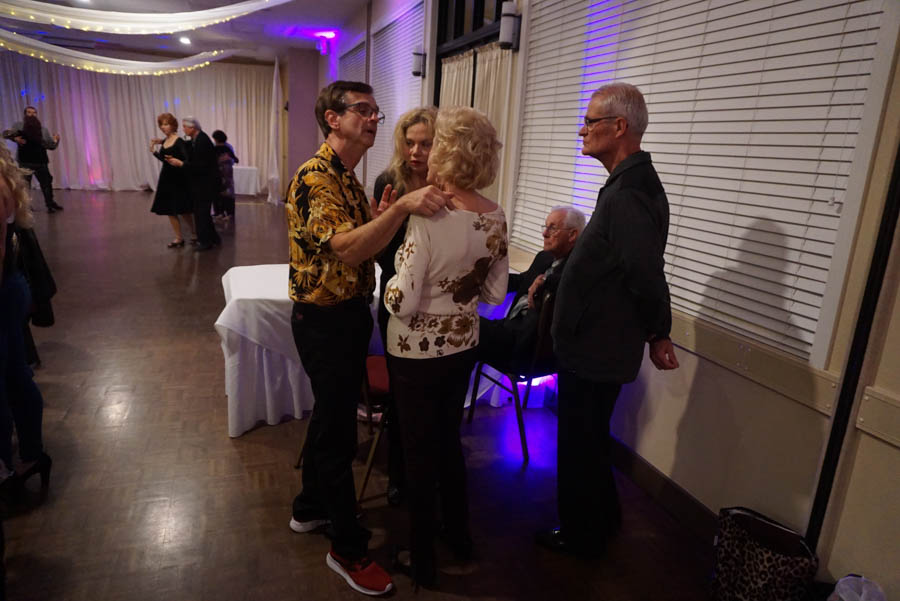 Discussing possible new dance steps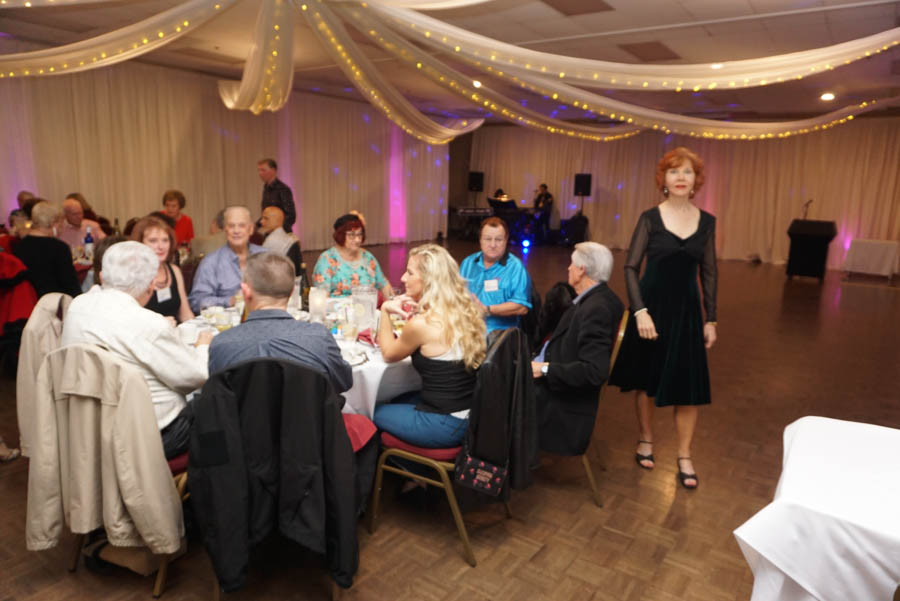 Taking a stroll before going to the floor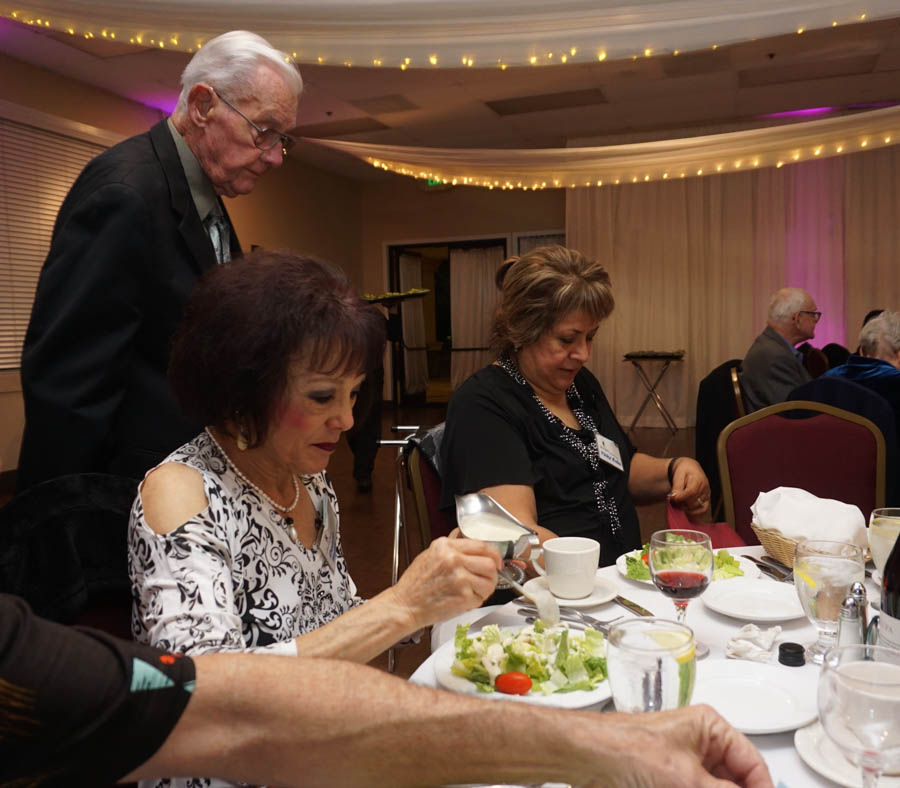 Del checks the salads