We Head To The Coastline... (Page Six)...
Day18 10/06 Day 19 10/07 Day 20 10/08
We leave "civilization behind" and go north in the newly refurbished motorhome!


Day18 10/06 Day 19 10/07 Day 20 10/08 Return to Top
Summary: We decided to go to Arcata which is a four hour jaunt through the redwoods to the ocean.
Did You Know? - Arcata (Hupa: do'-khah-oon-tetl ding', meaning "big flat place") originally Union Town or Union, is a city adjacent to the Arcata Bay (northern) portion of Humboldt Bay in Humboldt County, California, United States. At the 2010 census, Arcata's population was 17,231. Arcata, located 280 miles (450 km) north of San Francisco (via Highway 101), is home to Humboldt State University. Arcata is also the location of the Arcata Field Office of the Federal Bureau of Land Management, which is responsible for the administration of natural resources, lands, and mineral programs, including the Headwaters Forest, on approximately 200,000 acres of public land in Northwestern California.

The Biker Gang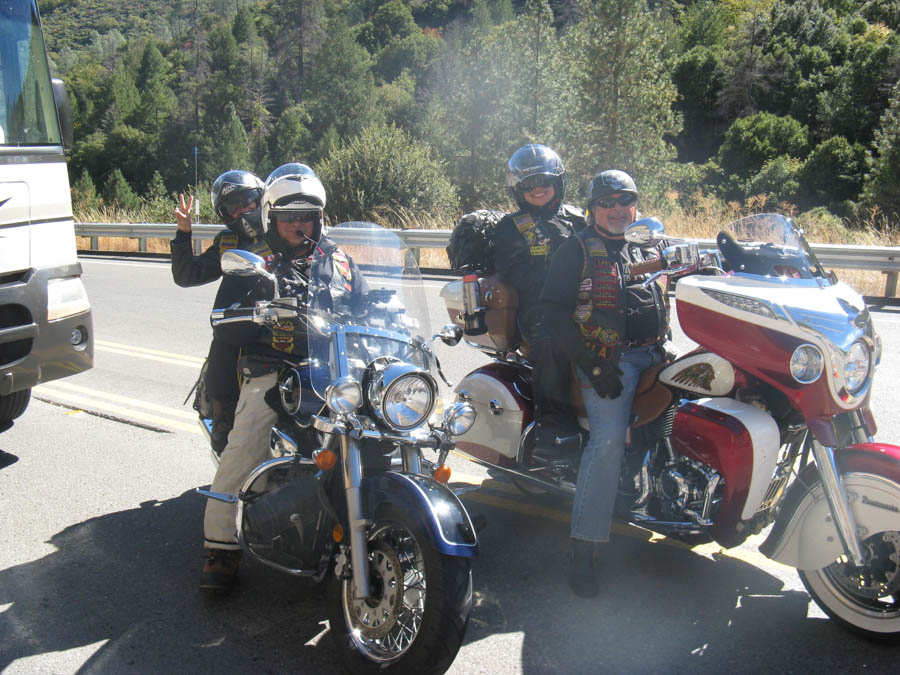 Looked pretty friendly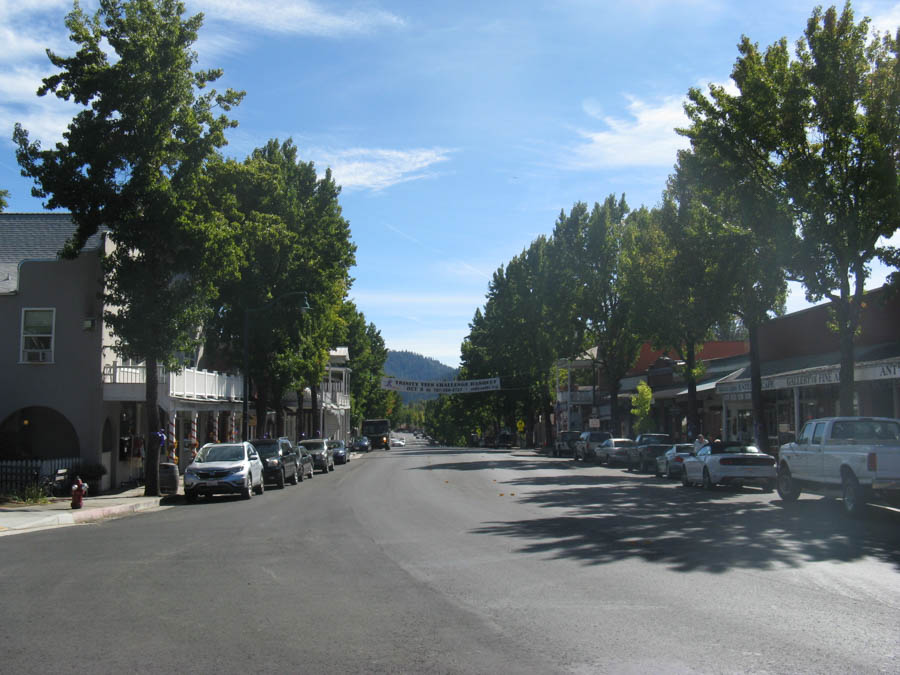 Weaverville was about 44 miles from Redding so we stopped
Did You Know? - Founded in 1850, Weaverville is a historic California Gold Rush town. Nestled at the foot of the current Trinity Alps Wilderness Area, Weaverville was once home to approximately 2,000 Chinese gold miners, and had its own Chinatown.
Logging and tourism were the economic mainstays of Weaverville for many years. The regional economy has been in steady decline for many years, with only a small uplift brought about by the global real estate bubble.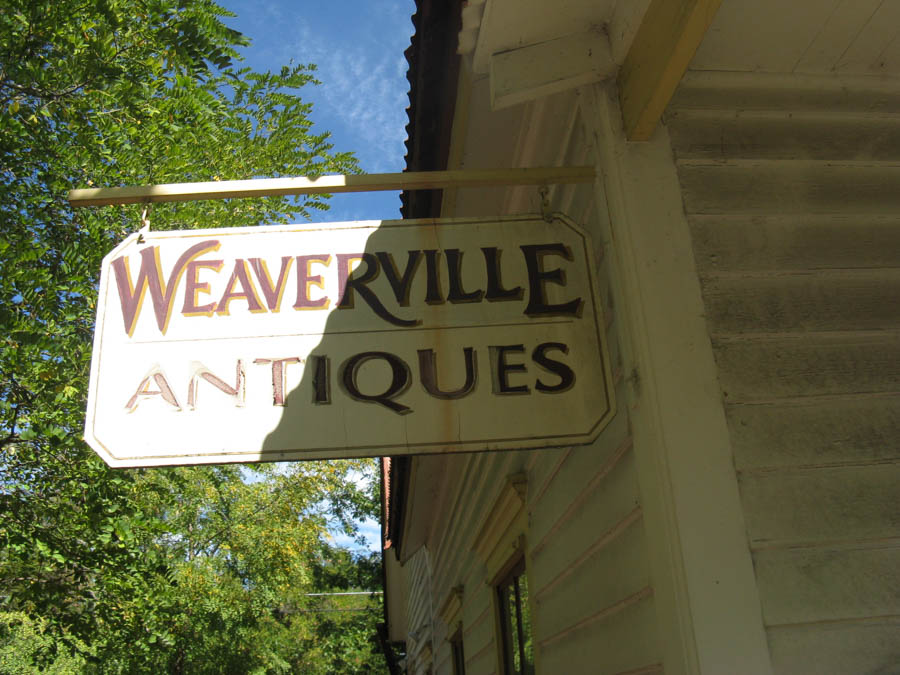 A neat old store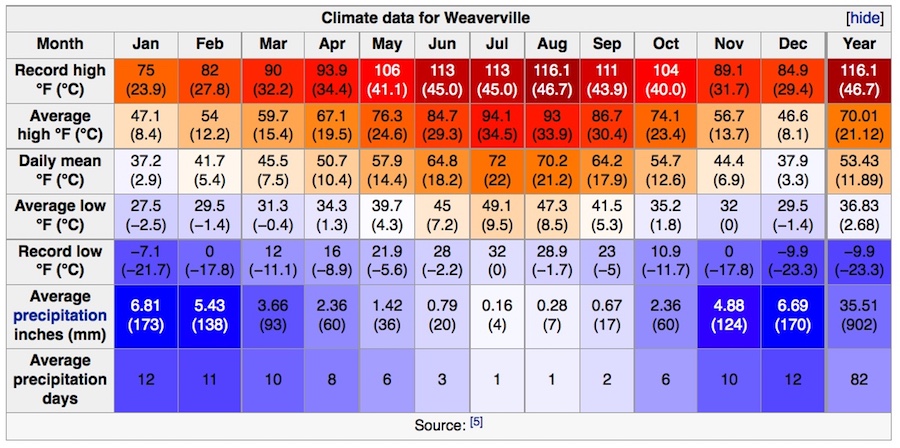 Where is the band?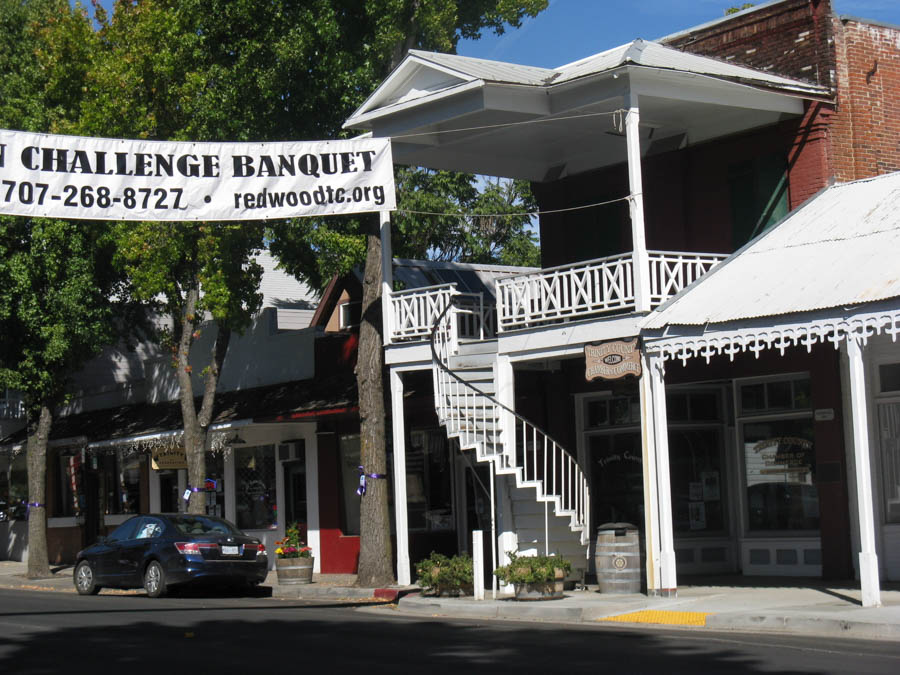 It is a genuine old town atmosphere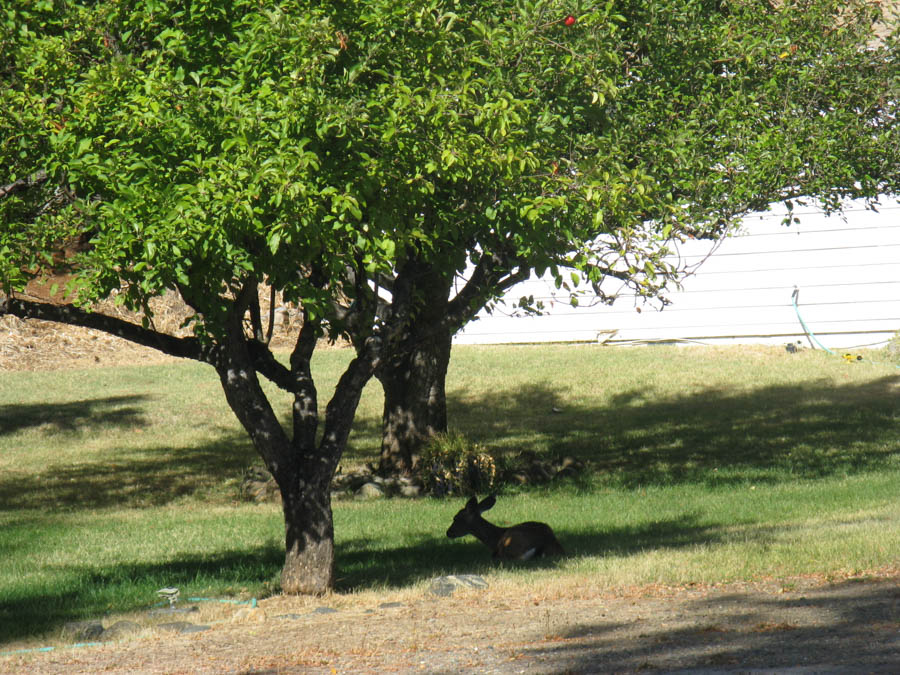 The deer like the shade of the old oak tree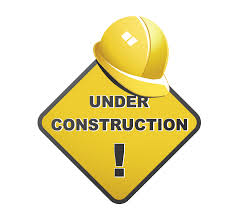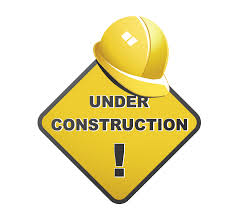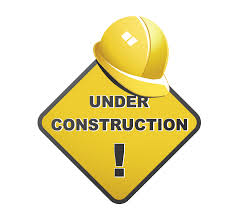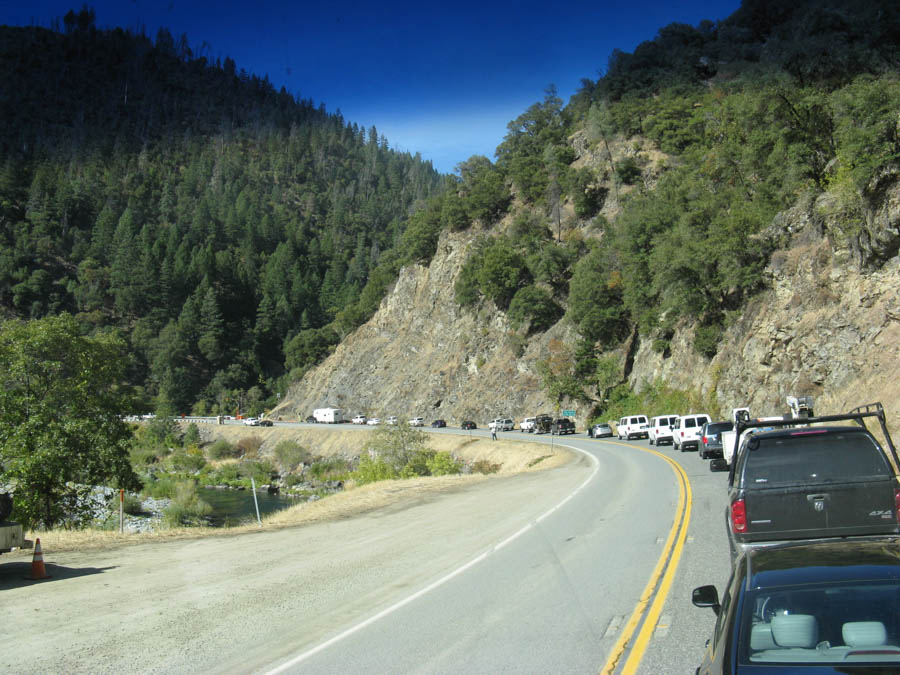 We spent a lot of time creeping along due to construction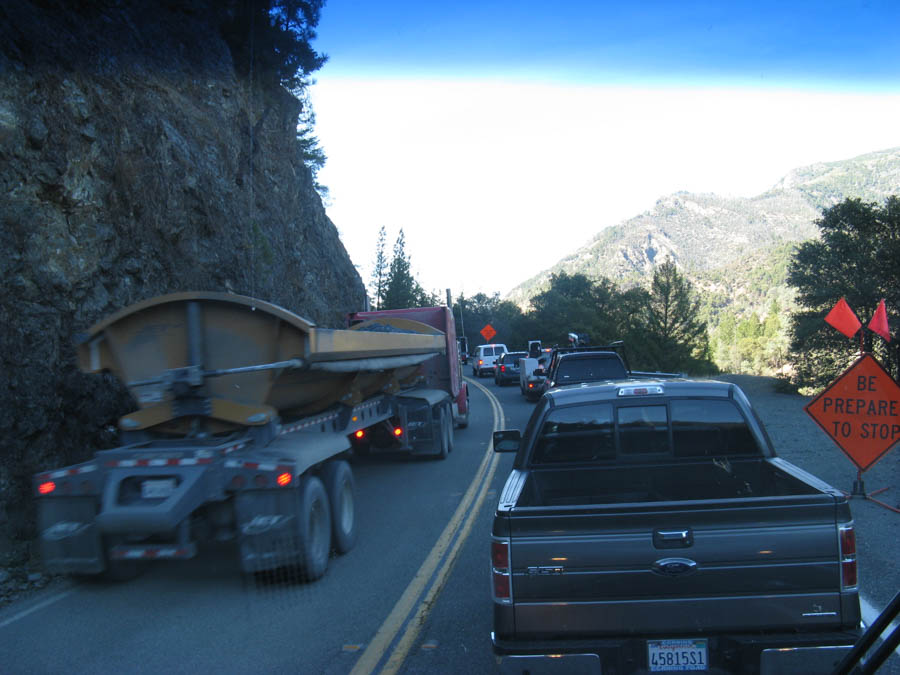 Love construction on a narrow road..... NOT!

We are now checked in and ready to rest!


Day18 10/06 Day 19 10/07 Day 20 10/08 Return to Top
Summary: We unhooked the Suzuki and headed to Eureka for the day!

A short trip to Eureka
Did You Know? - The city is located on U.S. Route 101 on the shores of Humboldt Bay, 270 miles (430 km) north of San Francisco and 100 miles (160 km) south of the Oregon border. At the 2010 census, the population of the city was 27,191, and the population of Greater Eureka was 45,034.
Eureka is the largest coastal city between San Francisco and Portland, and the westernmost city of more than 25,000 residents in the 48 contiguous states. It is the regional center for government, health care, trade, and the arts on the North Coast north of the San Francisco Bay Area. Greater Eureka, one of California's major commercial fishing ports, is the location of the largest deep-water port between San Francisco and Coos Bay, a stretch of about 500 miles (800 km).
The headquarters of both the Six Rivers National Forest and the North Coast Redwoods District of the California State Parks System are in Eureka. As entrepôt for hundreds of lumber mills that once existed in the area, the city played a leading role in the historic West Coast lumber trade.
The entire city is a state historic landmark, which has hundreds of significant Victorian homes, including the nationally-recognized Carson Mansion, and the city has retained its original 19th-century commercial core as a nationally recognized Old Town Historic District. Eureka is home to California's oldest zoo, the Sequoia Park Zoo.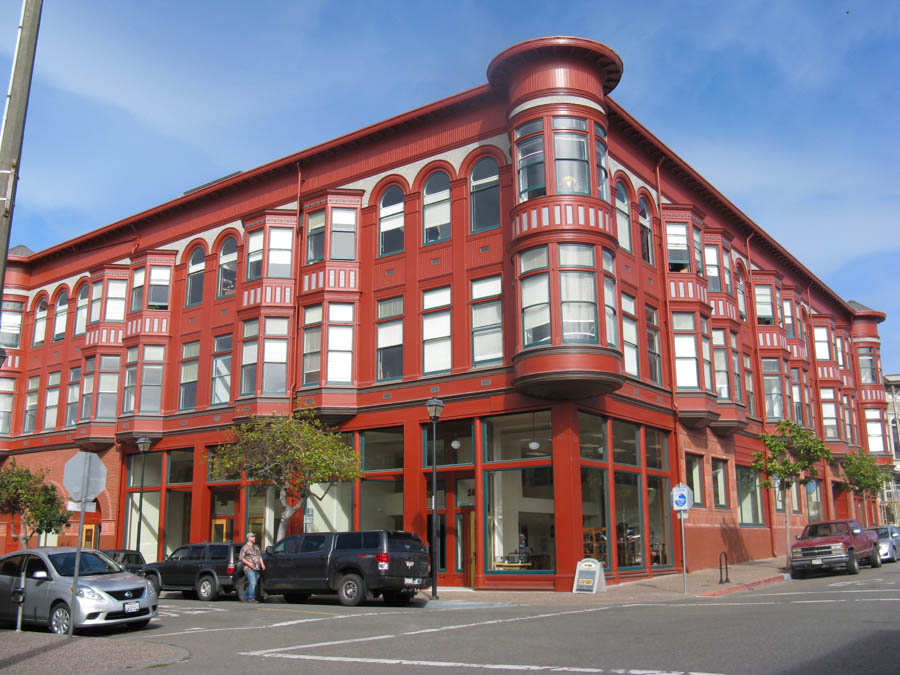 Neat houses all over Eureka

An aerial view of Eureka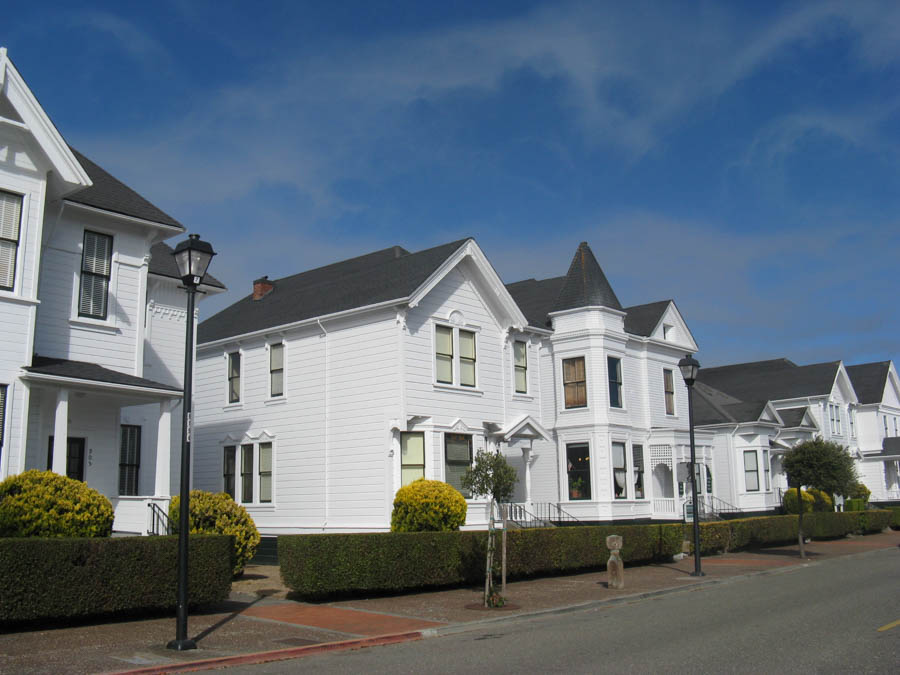 Pristine housing right out of the history book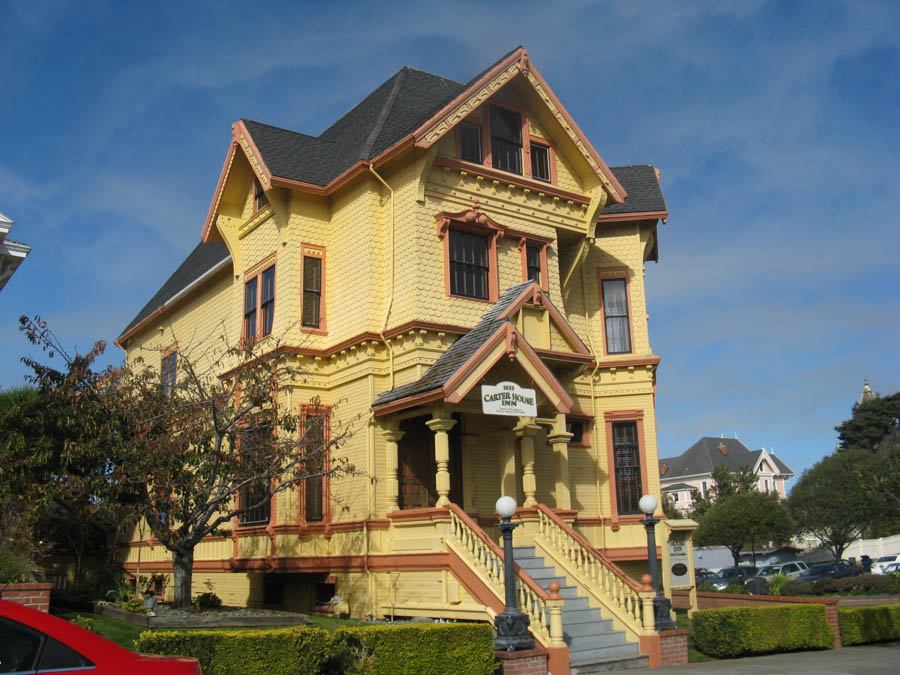 The Carter House - Housed in a collection of 5 Victorian buildings, this upscale venue is 3 blocks from Arcata Bay and a 7-minute walk from Downtown.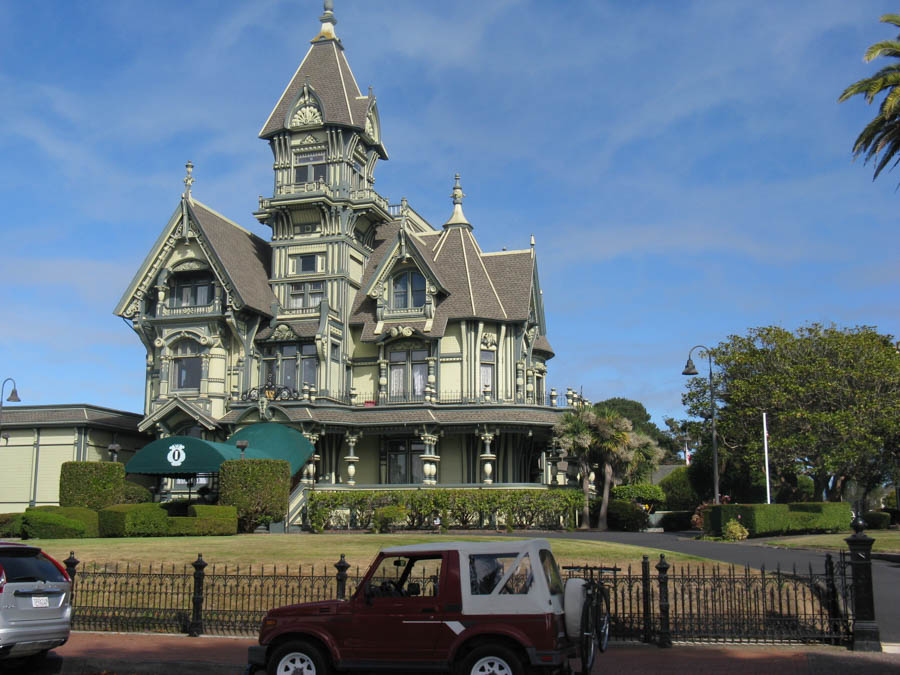 Talk about gingerbread!

Amazing workmanship!

Indeed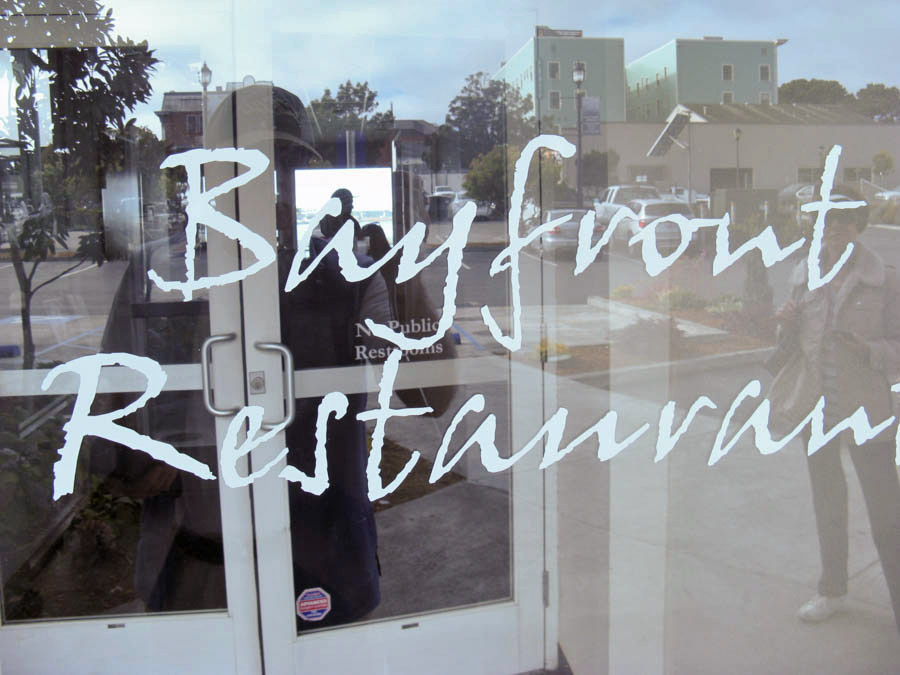 Time to dine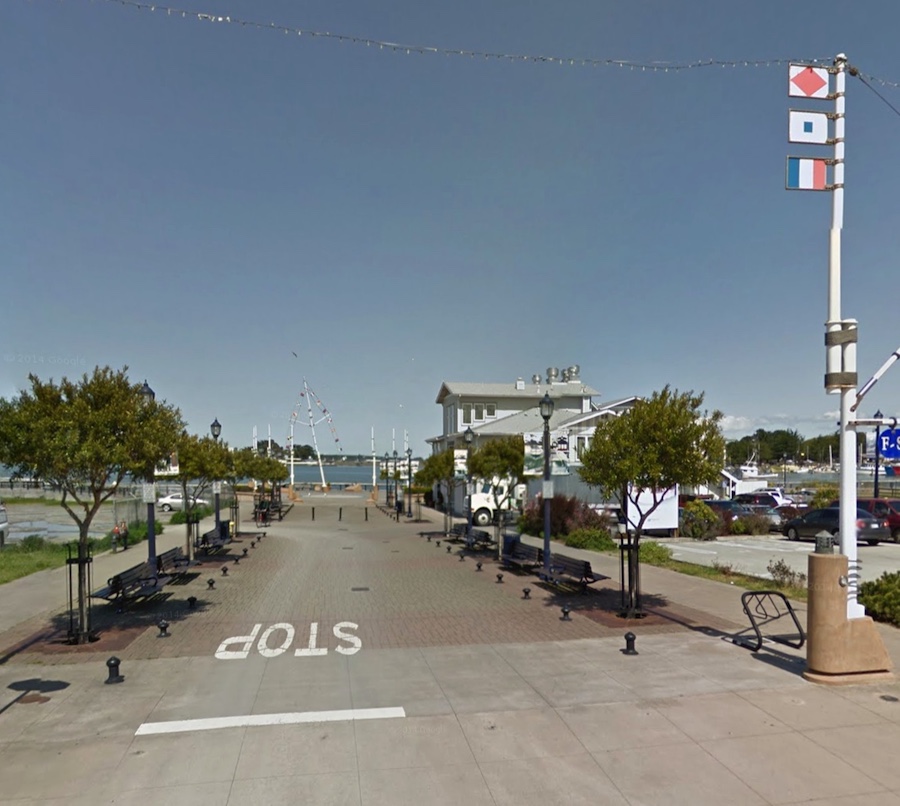 Good name for the restaurant!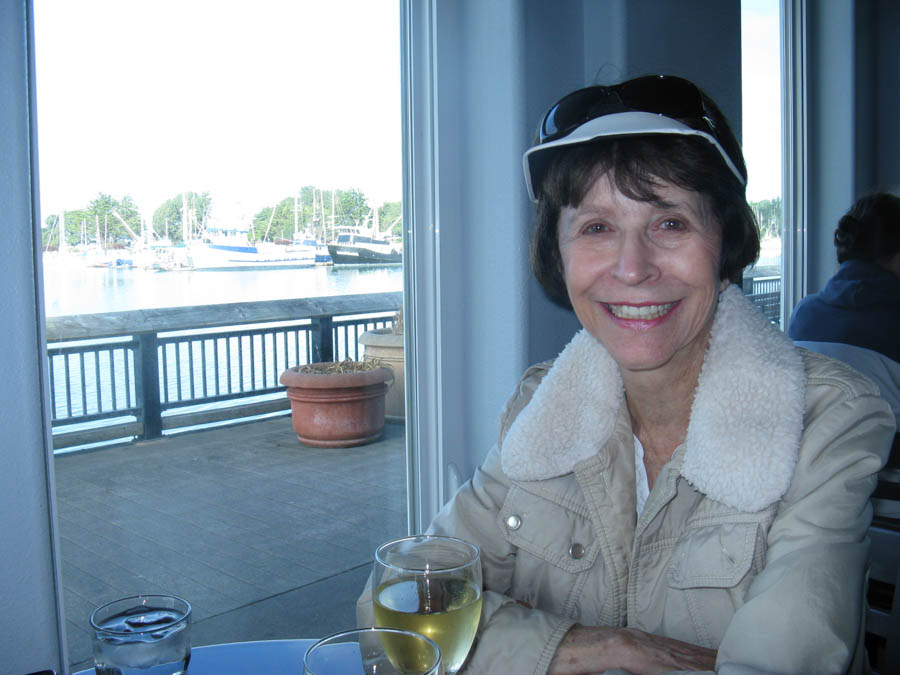 Wine time!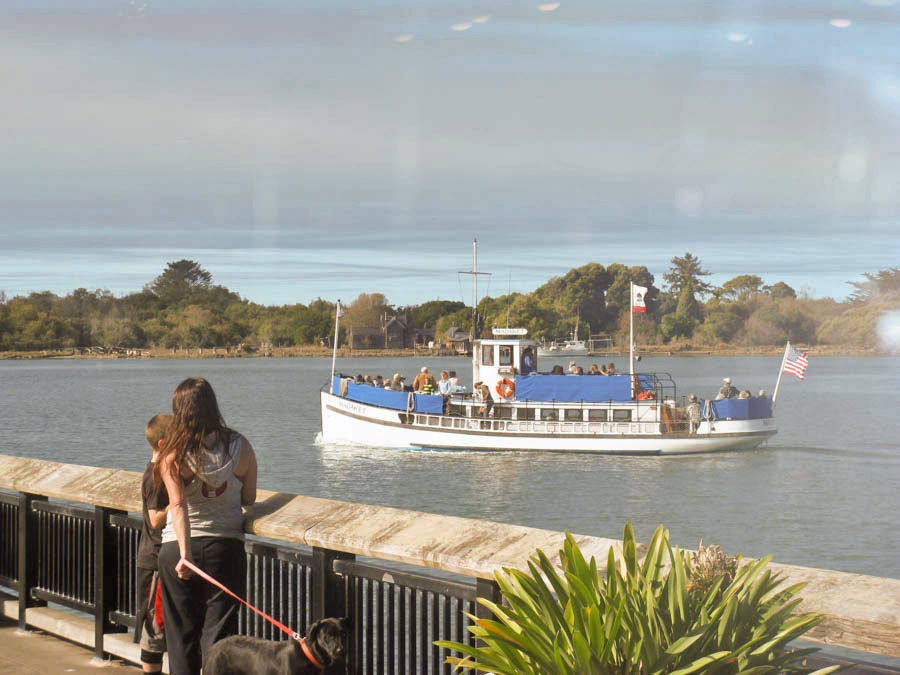 Sailing in the bay... Viewed right from out table!

Looking good and rested!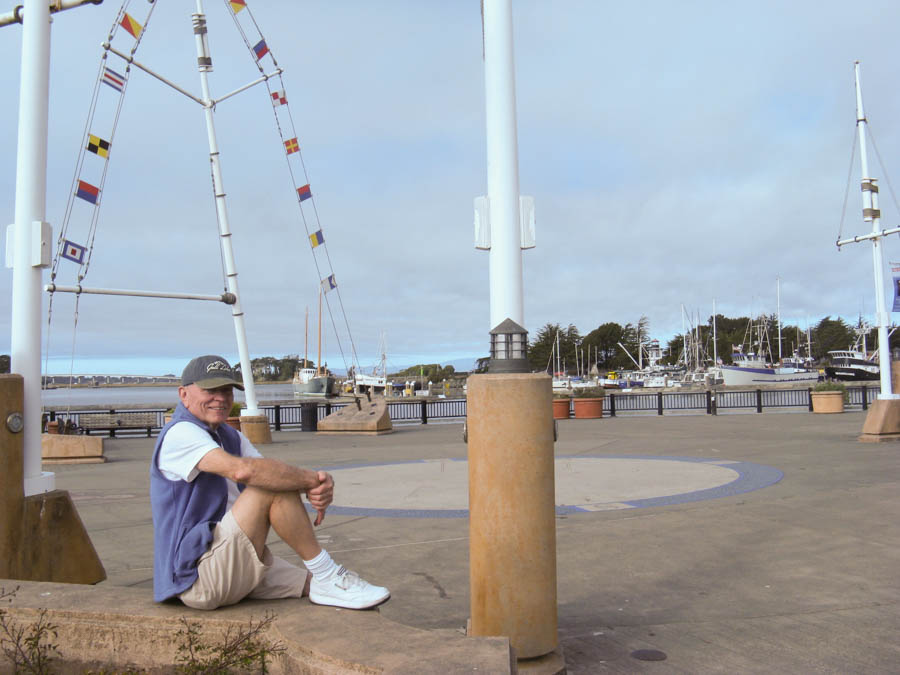 Just taking it easy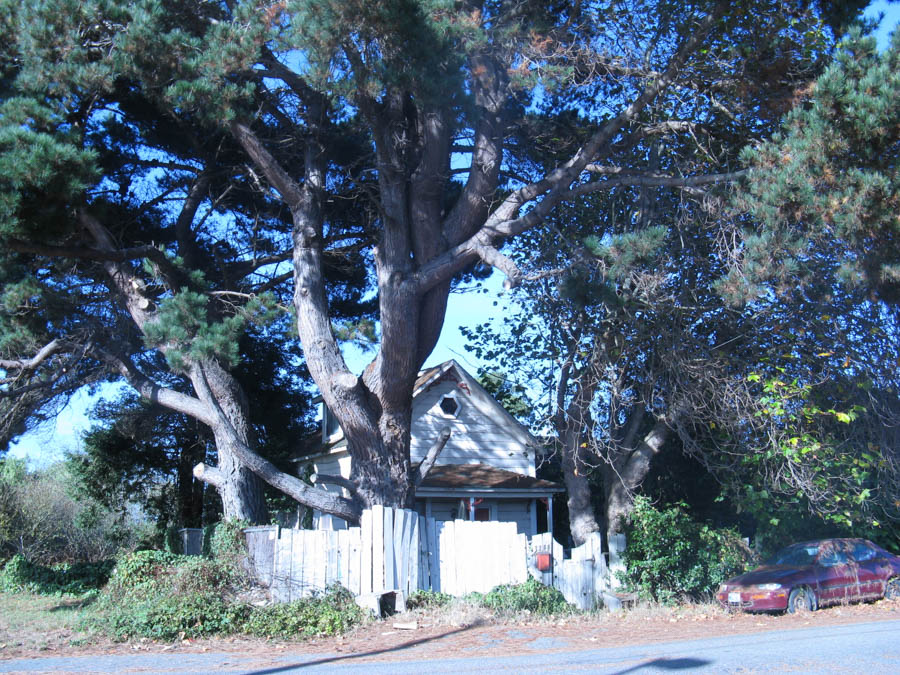 Driving through town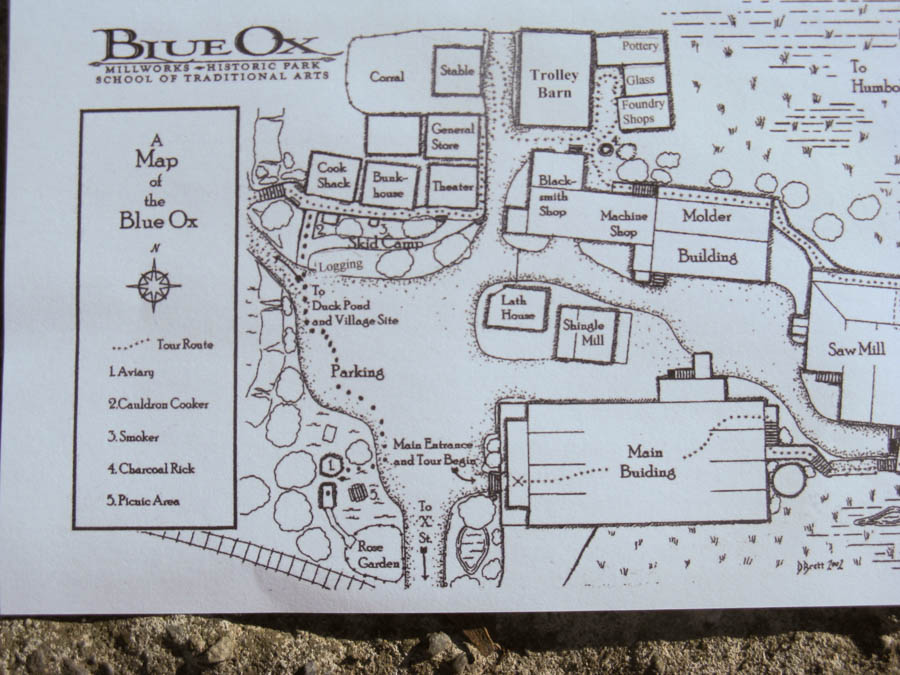 The Blue Ox Mill works has many public events
Did You Know? - Eric Hollenbeck, his family and staff welcome you to the Blue Ox Millworks, where the craftsmanship tools and techniques of the last century are utilized to produce authentic custom millwork for private homes and commercial buildings throughout the United States. Our customers have included hundreds of homeowners, as well as governors' mansions, national parks, historic cathedrals, even the President of the United States. We are your Victorian millwork specialists, but we also specialize in meeting the millwork demands of new and original architectural designs.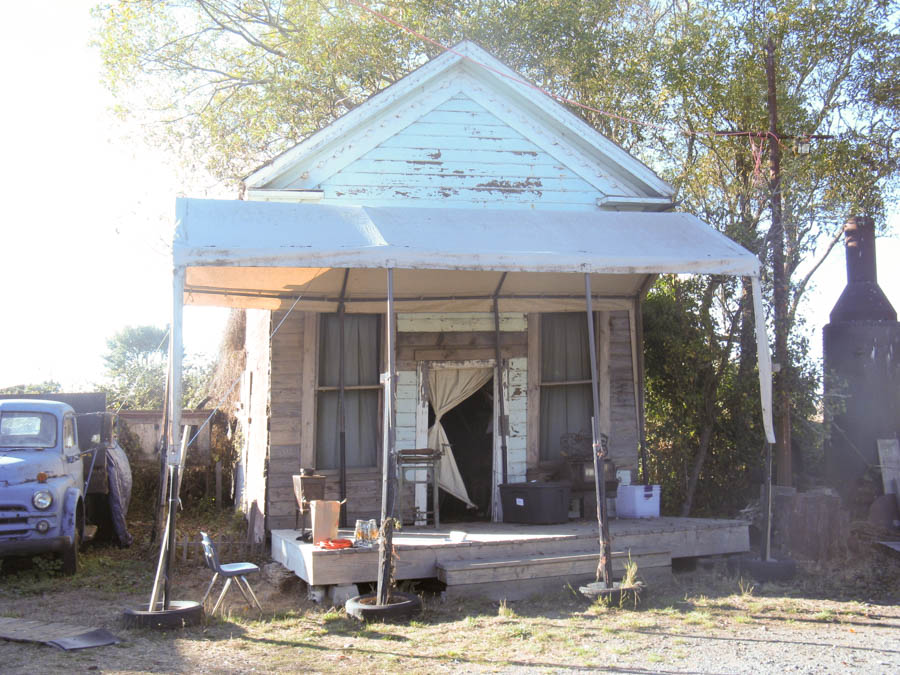 Showing the original housing

The local theater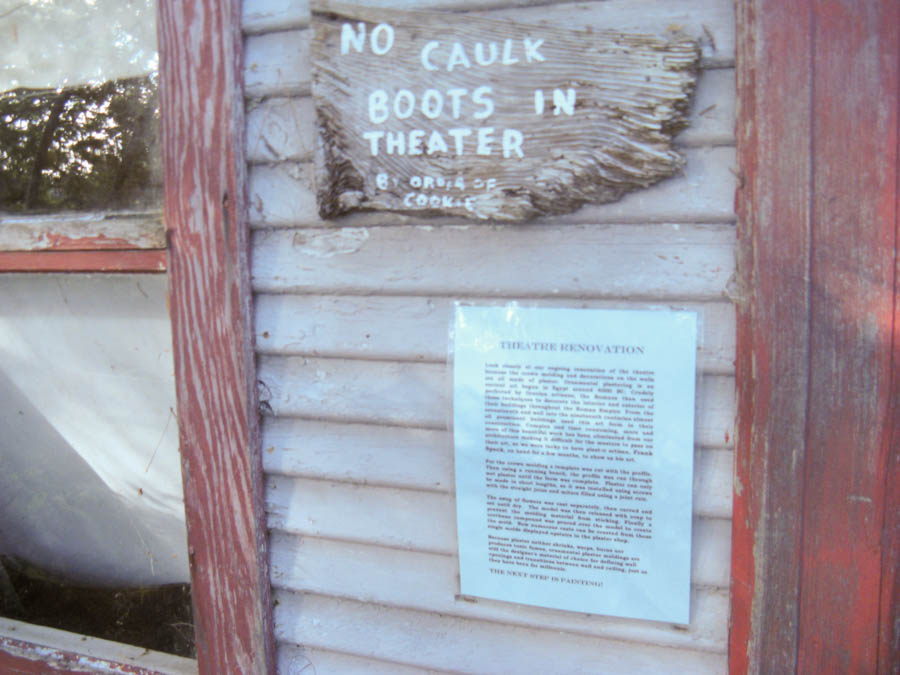 No calk boots!
Did You Know? - Caulk boots, calk boots, or cork boots (pronounced "cork" and usually called "corks") are spike-soled boots worn by loggers, tree planters and other forestry laborers in many places, but particularly associated with the lumberjacks of the timber-producing regions of the Pacific Northwest and Canada. They are worn for traction in the woods and especially in timber rafting, and were part of the traditional lumberman's basic equipment, along with axe, peavey and crosscut saw.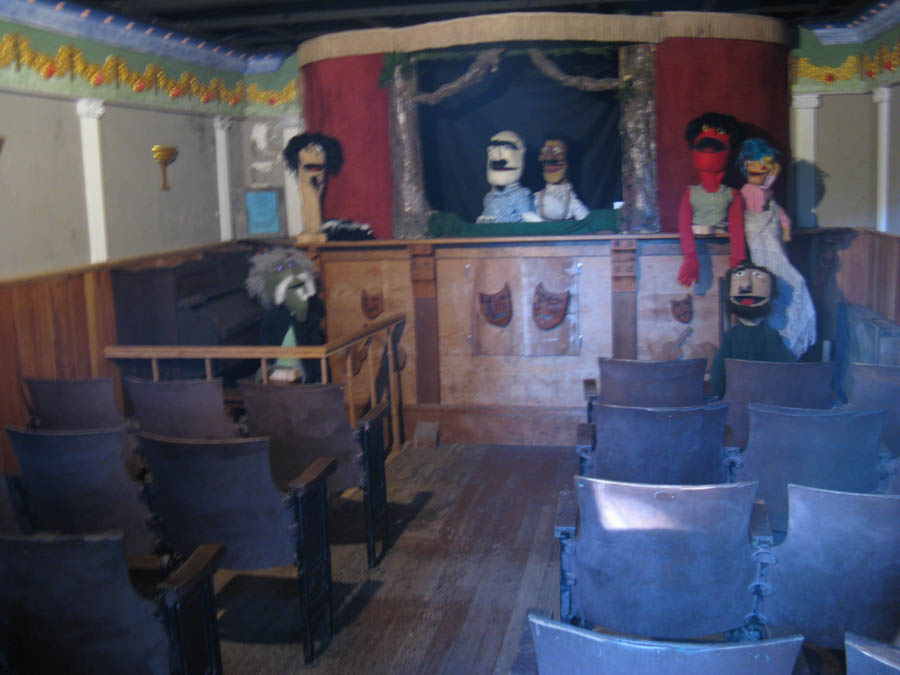 They had 3-D theaters 100 years ago!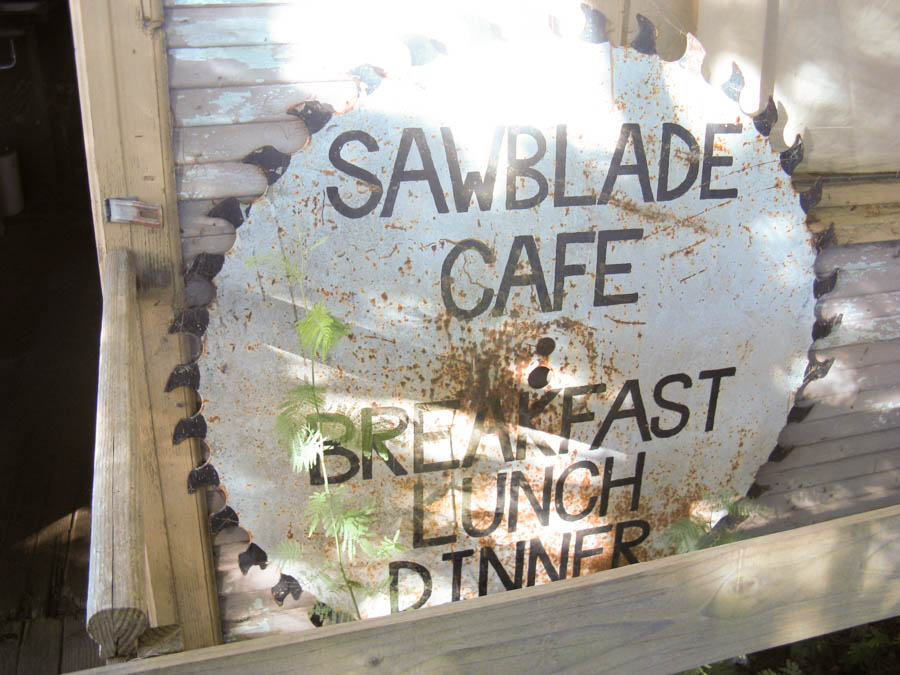 Neat sign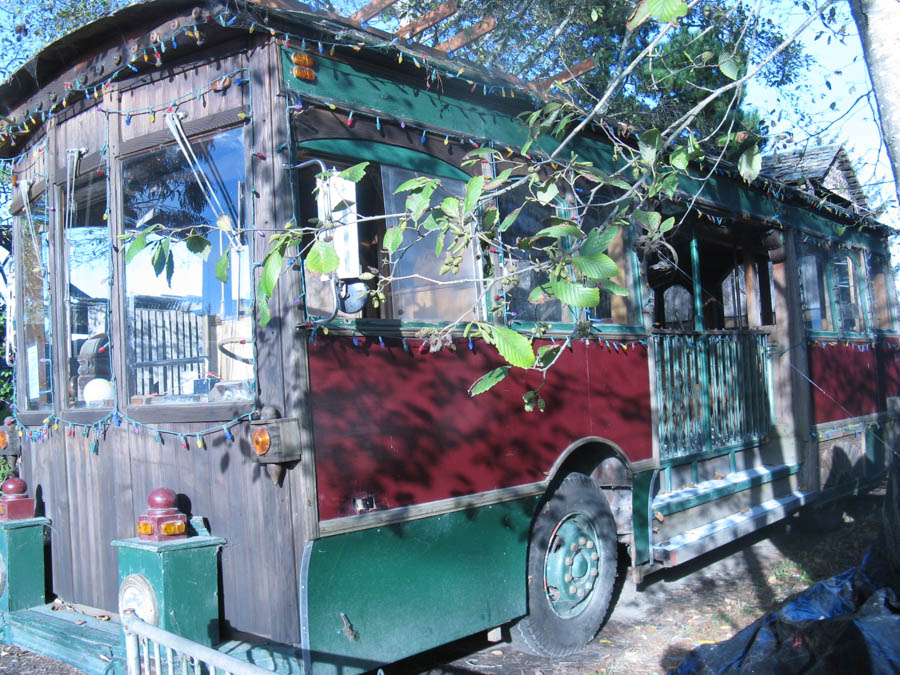 Let's go for a ride

Honk honk

Back to the Jeep and ready to rest!

Day18 10/06 Day 19 10/07 Day 20 10/08 Return to Top
Summary: Off we go for a 90 minute ride to Crescent City California. Riding by the ocean was beautiful.

We found a great place to stay

Through the redwoods... Always a good ride
Did You Know? - Mad River Rapids RV Park is ideally located just off Highway 101 in the city of Arcata, just 7 miles north of Eureka, along California's scenic North Coast. Mad River Rapids RV Park is near Redwoods State Park and the Northern California Redwood forests. Mad River Rapids is also the closest RV park to Humboldt State University.
We offer 92 paved sites up to 80 feet in length; each with full hookups including 58-channel cable television, free wifi at every site and all situated on 9 beautifully landscaped acres. Sparkling heated pool is available during summer months, and our bubbling hot spa is available all year long. For your convenience there is a full service restaurant and a Quality Inn Hotel adjacent to our park.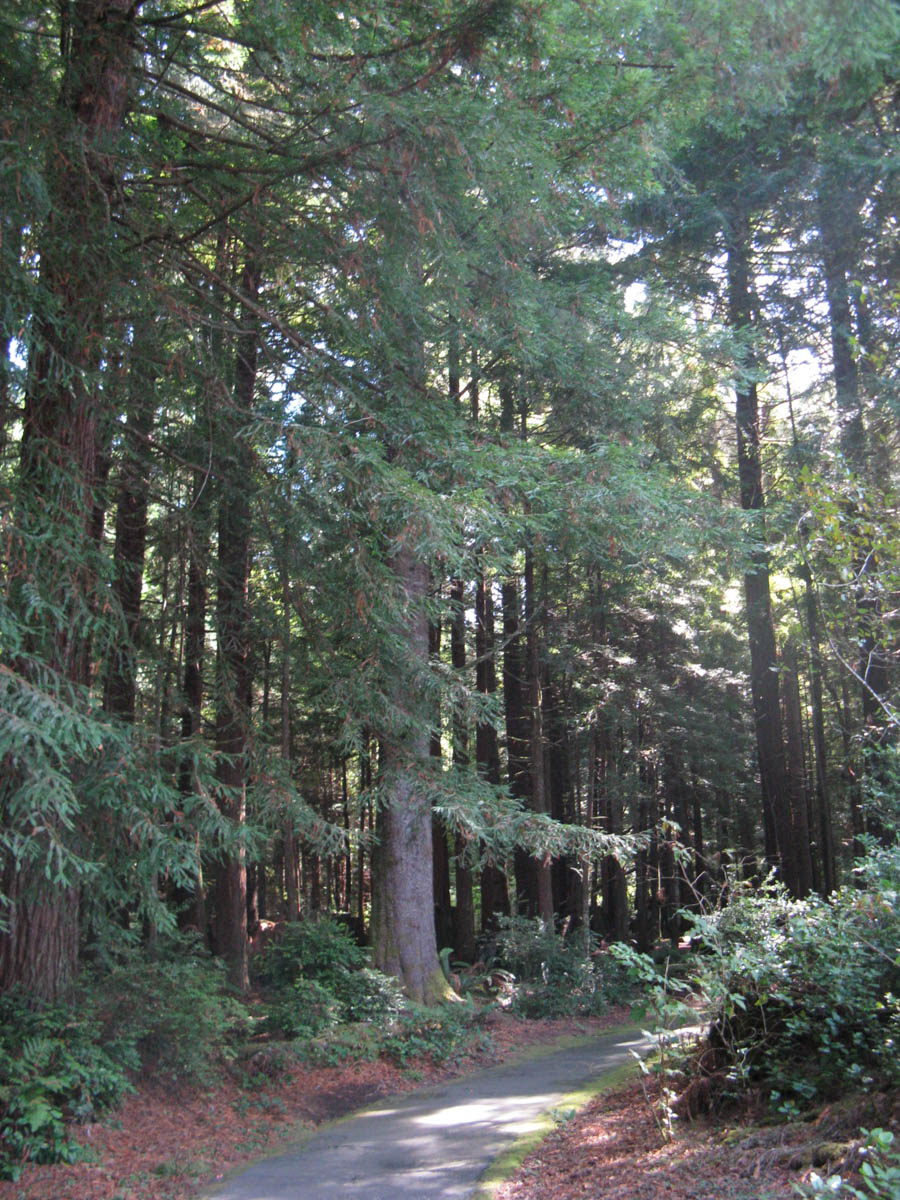 We walked through the redwoods

Perhaps this is the West Coast's answer to "The Little House On The Prairie?"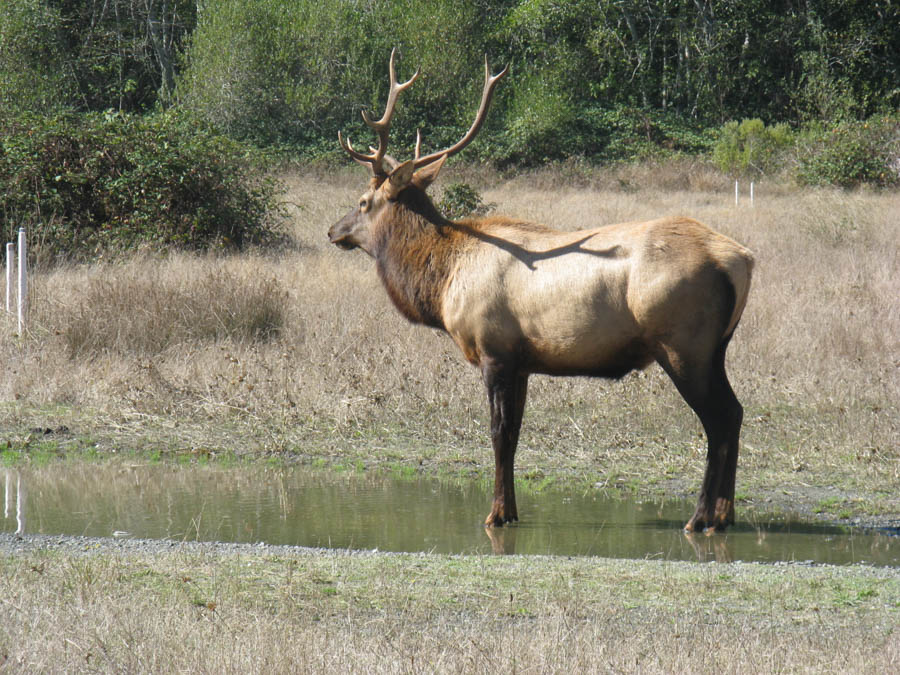 "Were is my lodge??"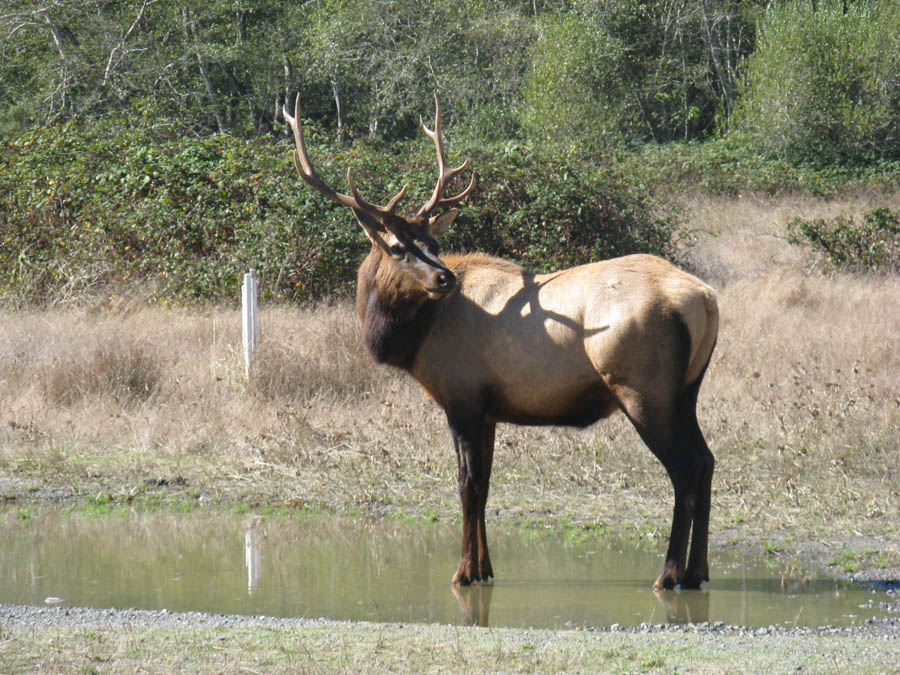 I see it...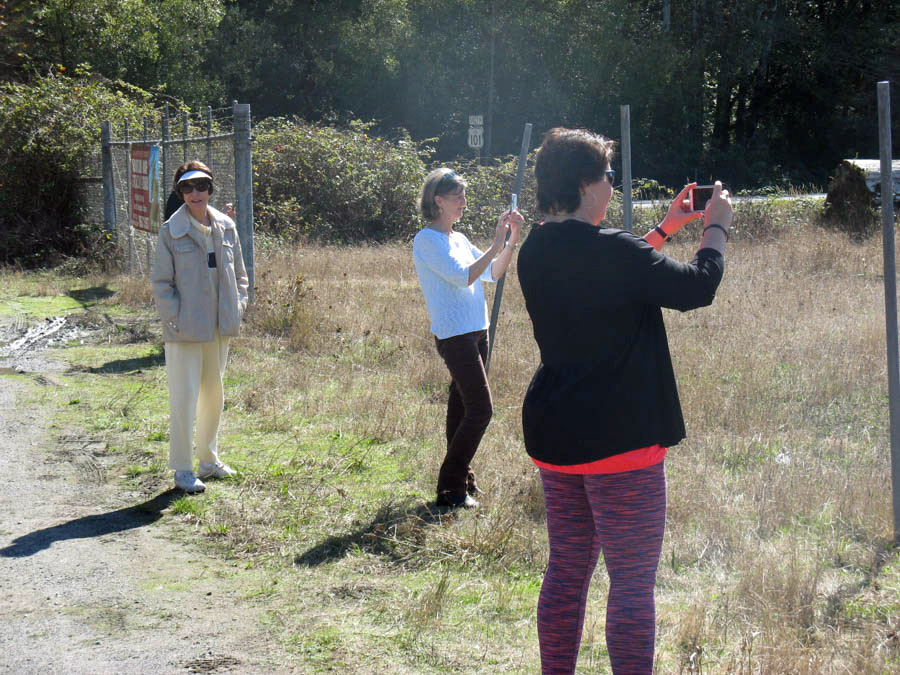 "It's OK Bob! I still do the 100 yard dash in under 15 minutes"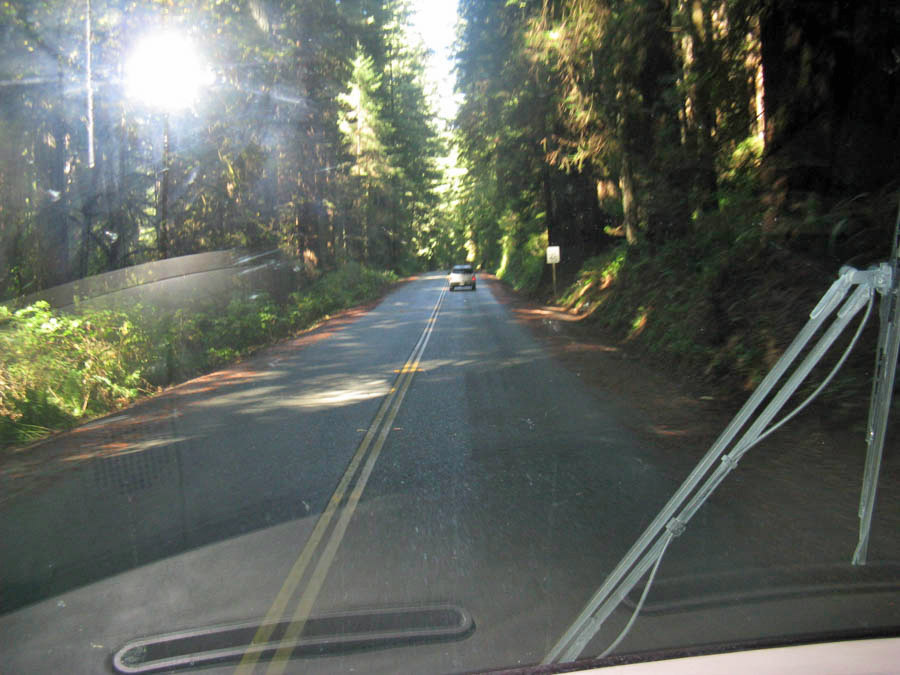 The redwood highway is still two lanes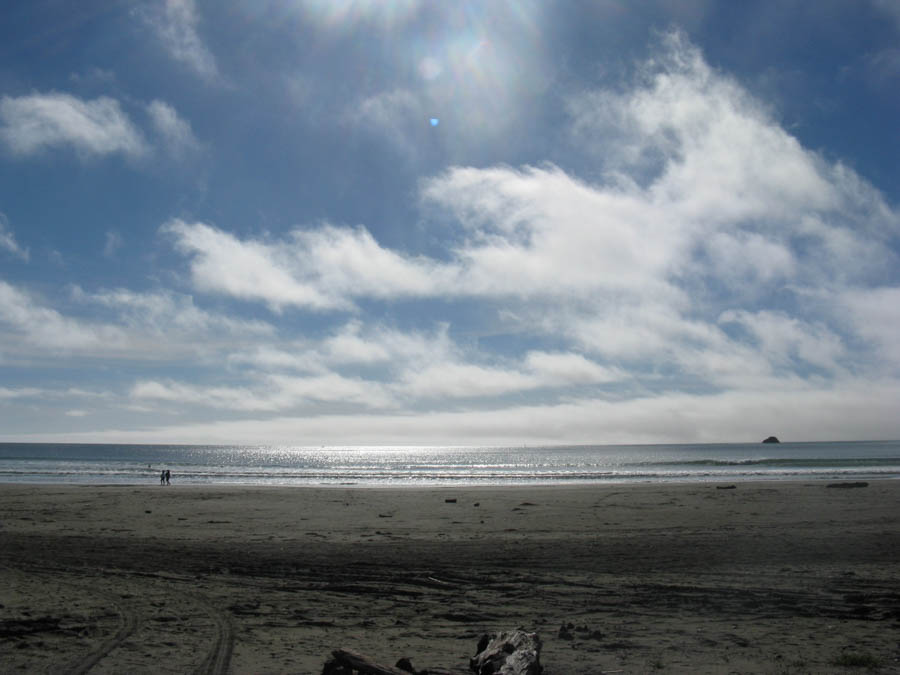 The Crescent City beaches are known for the driftwood
Did You Know? - The city is located on the Pacific coast in the upper northwestern part of California, about 20 miles (32 km) south of the Oregon border. Crescent City's offshore geography makes it unusually susceptible to tsunamis.
Much of the city was destroyed by four tsunami waves generated by the Good Friday earthquake off Anchorage, Alaska in 1964. More recently, the city's harbor suffered extensive damage and destruction due to tsunamis generated by the March 11, 2011 earthquake off Sendai, Japan. Several dozen vessels and many of the docks they were moored to were destroyed as wave cycles related to the tsunamis exceeded 8 feet (2.4 m).
Its climate is also very moderate, with very cool summers for its latitude as a result of intense maritime moderation. Nearby inland areas behind the mountains have significantly warmer summers.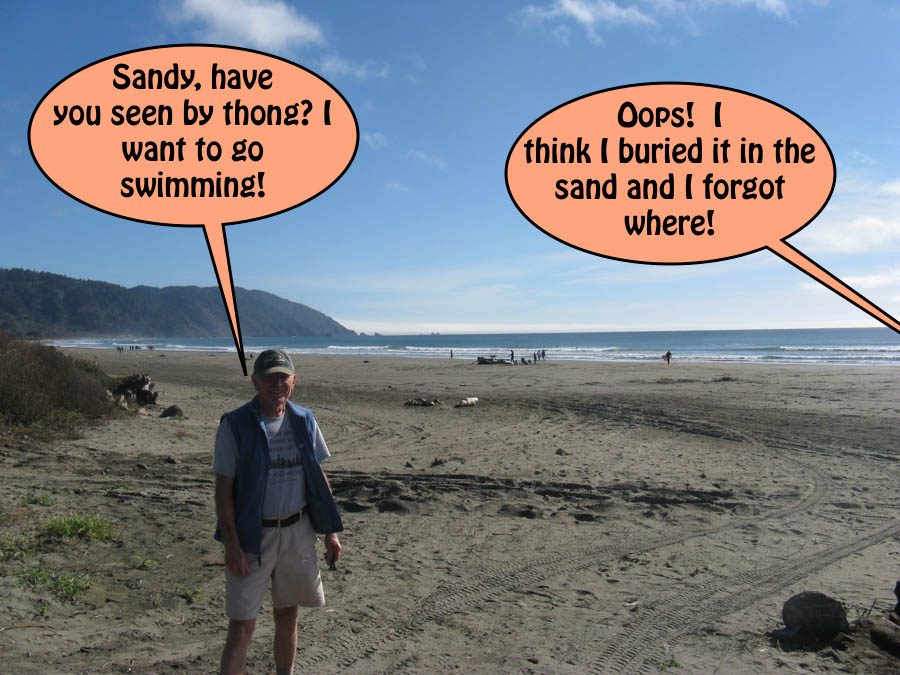 Good girl Sandy... He would frighten the fish!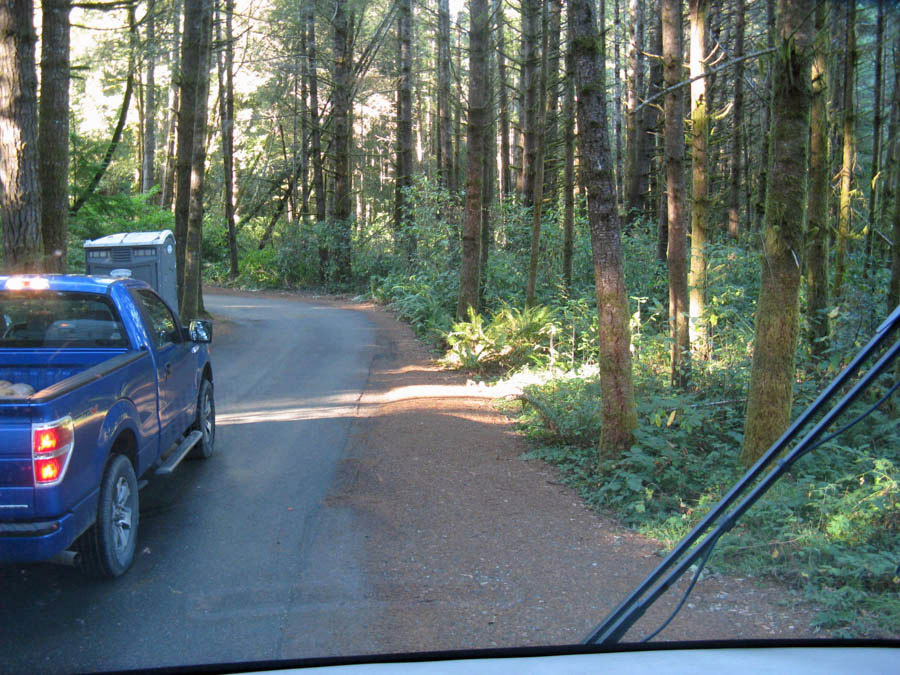 To our campground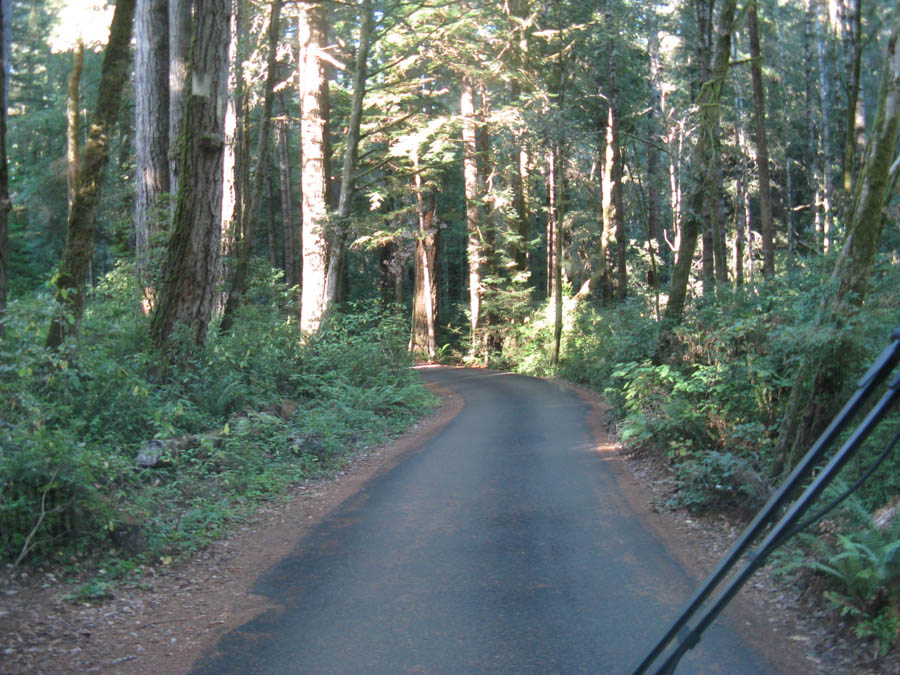 One tight squeeze

If this is a dead end street we are in serious trouble

Open spaces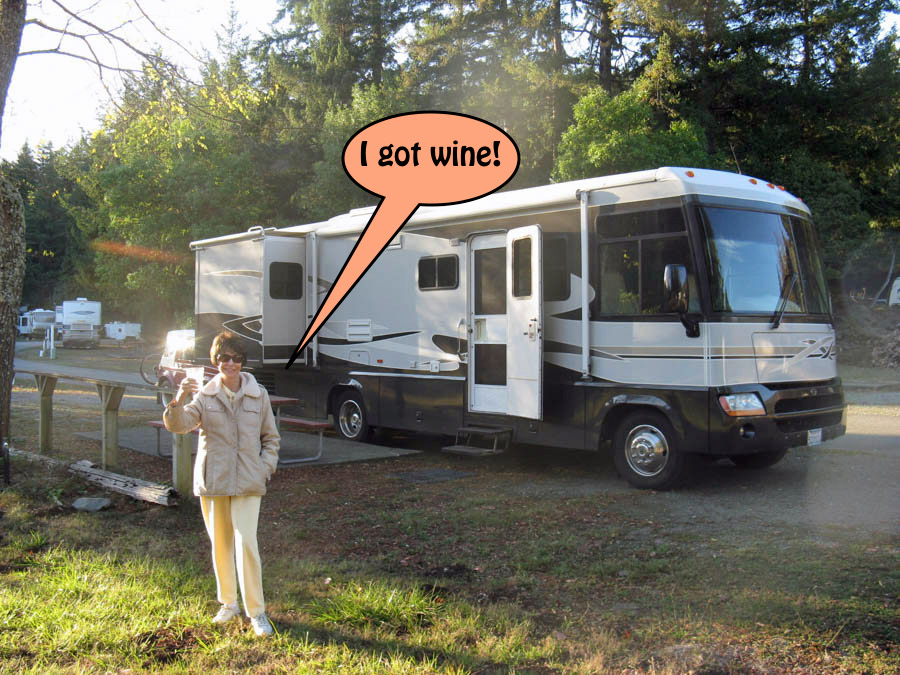 When the wine comes out the camp is set up and good to go!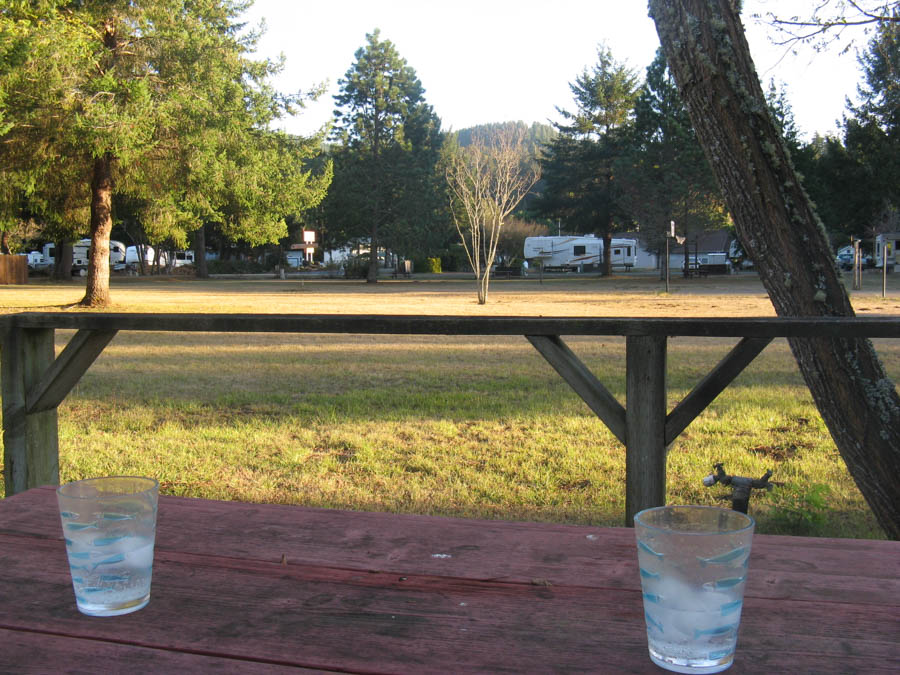 Oh oh... Where is Bob and Sandy?