More Local Visiting & The Motorhome Returns... (Page Four)...
Day 10 9/28 Day 11 9/29 Days 12-14 9/29


Day 10 9/28 Day 11 9/29 Day 12-14 9/29 Return To The Top
Summary: The motorhome is close to being repaired but there is one last lake where Bob has not lost his bait in! So it is, June Lake here we come!

Here we go.... Another 20 miles north into the Sierras

All critical gear accounted for... The fishing poles for our Little Angler
Did You Know? - Angling is a method of fishing by means of an "angle" (fish hook). The hook is usually attached to a fishing line and the line is often attached to a fishing rod. Fishing rods are usually fitted with a fishing reel that functions as a mechanism for storing, retrieving and paying out the line. The hook itself can be dressed with lures or bait. A bite indicator such as a float, and a weight or sinker are sometimes used.
Angling is the principal method of sport fishing, but commercial fisheries also use angling methods such as longlining or trolling. Catch and release fishing is increasingly practiced by recreational fishermen.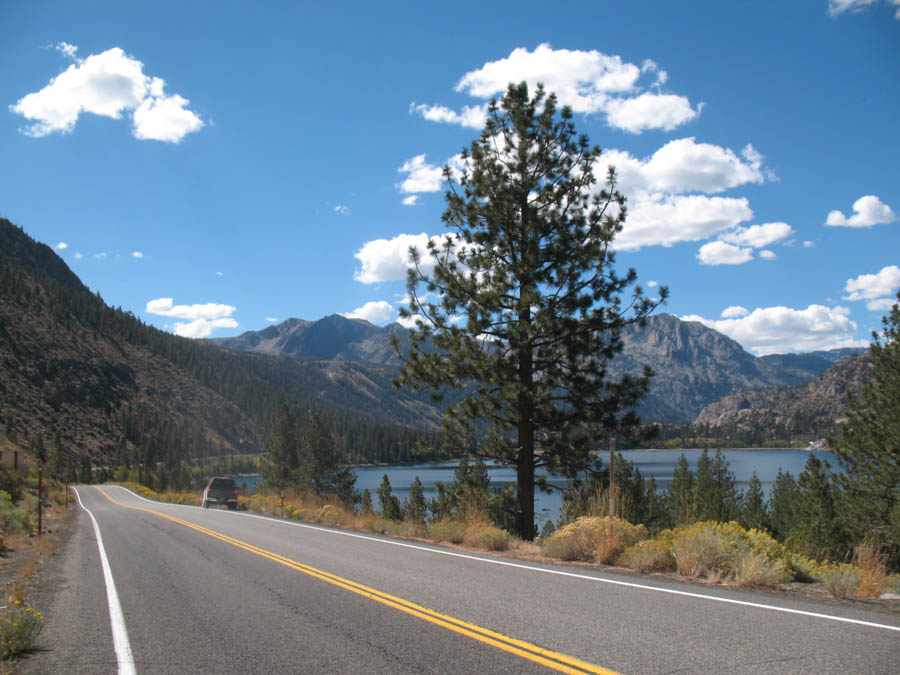 Majestic is a good word...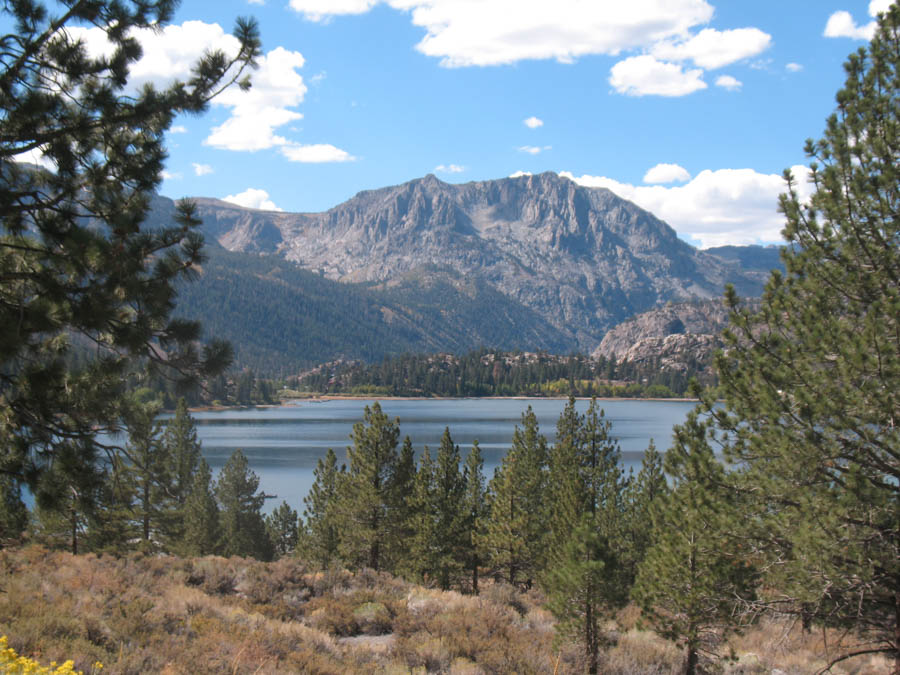 June Lake awaits the mighty angler!
Did You Know? - June Lake is a census-designated place in Mono County, California. It is located against the southern rim of the Mono Basin, 12.5 miles (20 km) south of Lee Vining at an elevation of 7654 feet (2333 m).
The majority of the developed community is spread narrowly along a five-mile stretch of California State Route 158., which is also known as the June Lake Loop Road, or in the populated areas, Boulder Drive.
The Mono County Community Development Department defines June Lake's planning area to encompass the entire June Lake Loop, including the section of U.S. Route 395 between the north and south junctions of the Loop Road.
The population was 629 at the 2010 census. In the Summer that can grow by 2500 visitors: fisherman, campers, tourists, backpackers and outdoors enthusiasts.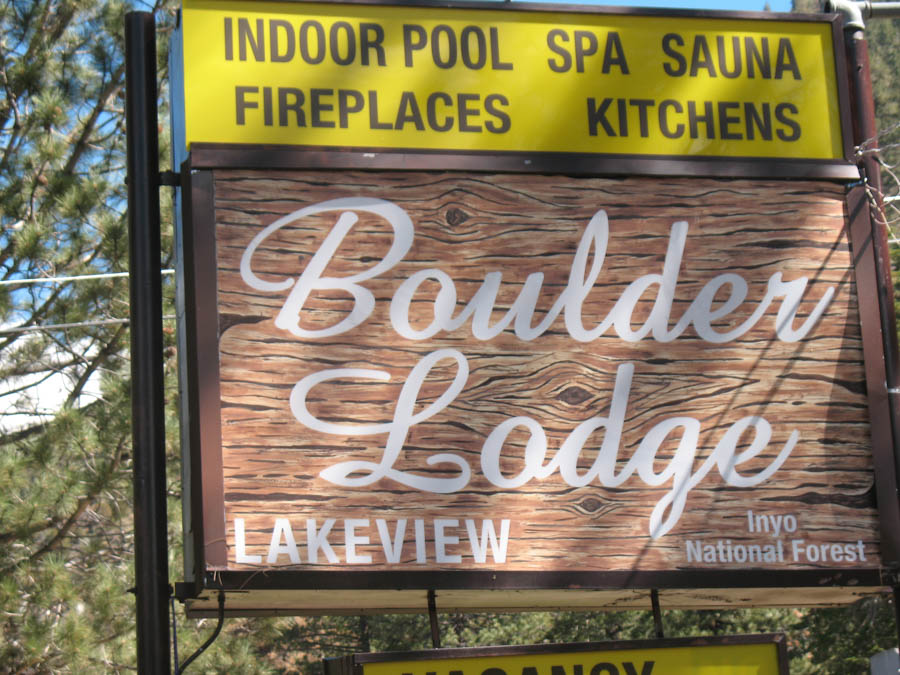 Set on 5 acres, this lake front property is a 3-minute
drive from the base of June Mountain.

We are about to set up "camp" for the night

Our lodge from across the lake

We have arrived! Time to unload and set up Sandy!

Fantastic view out the window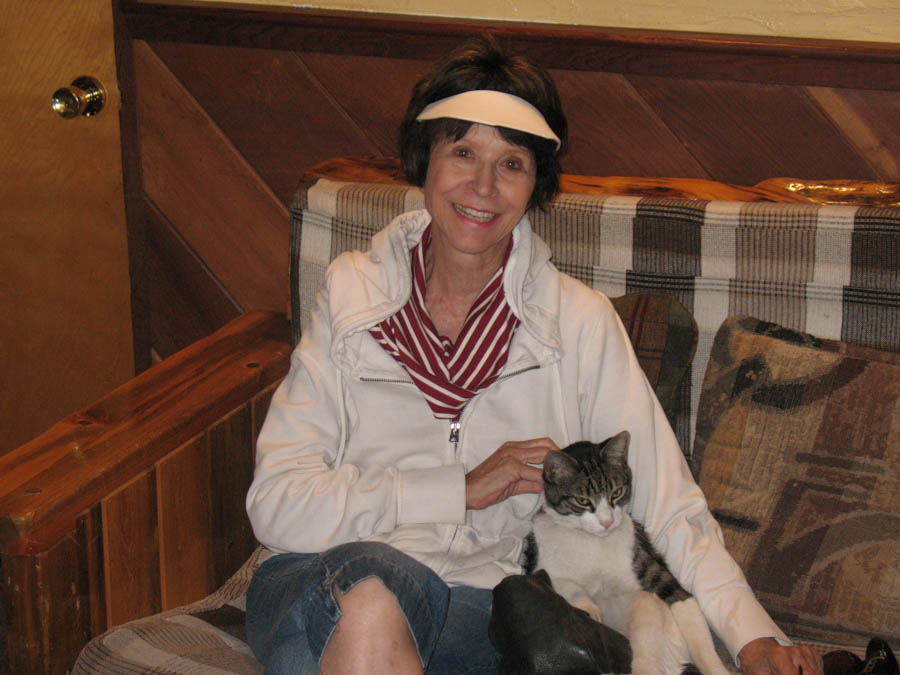 Ferocious beasts wonder the grounds

Let's fish and then rest!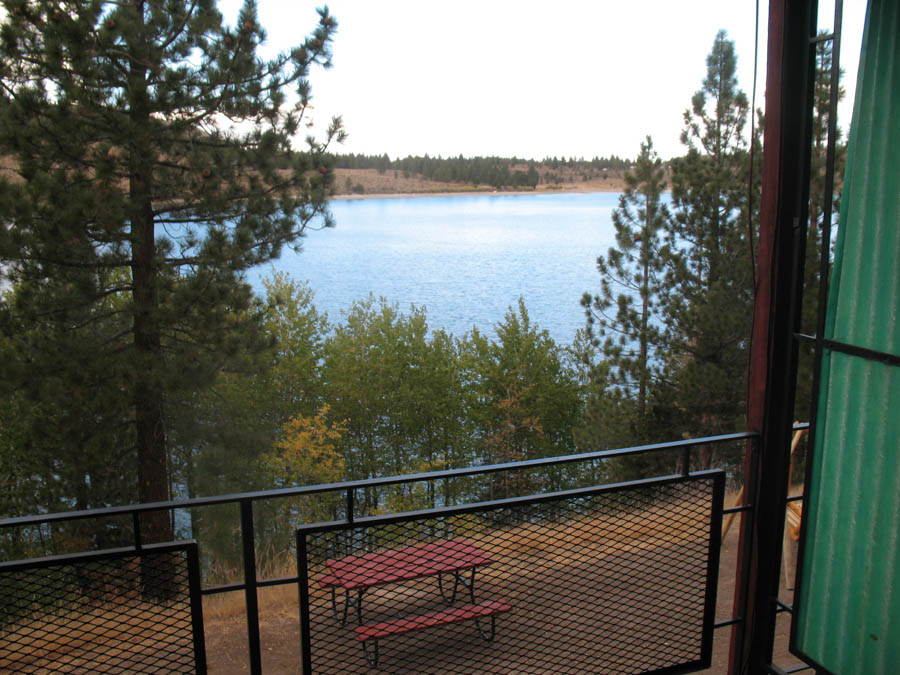 Sitting and watching the fishermen at work!

Gull Lake???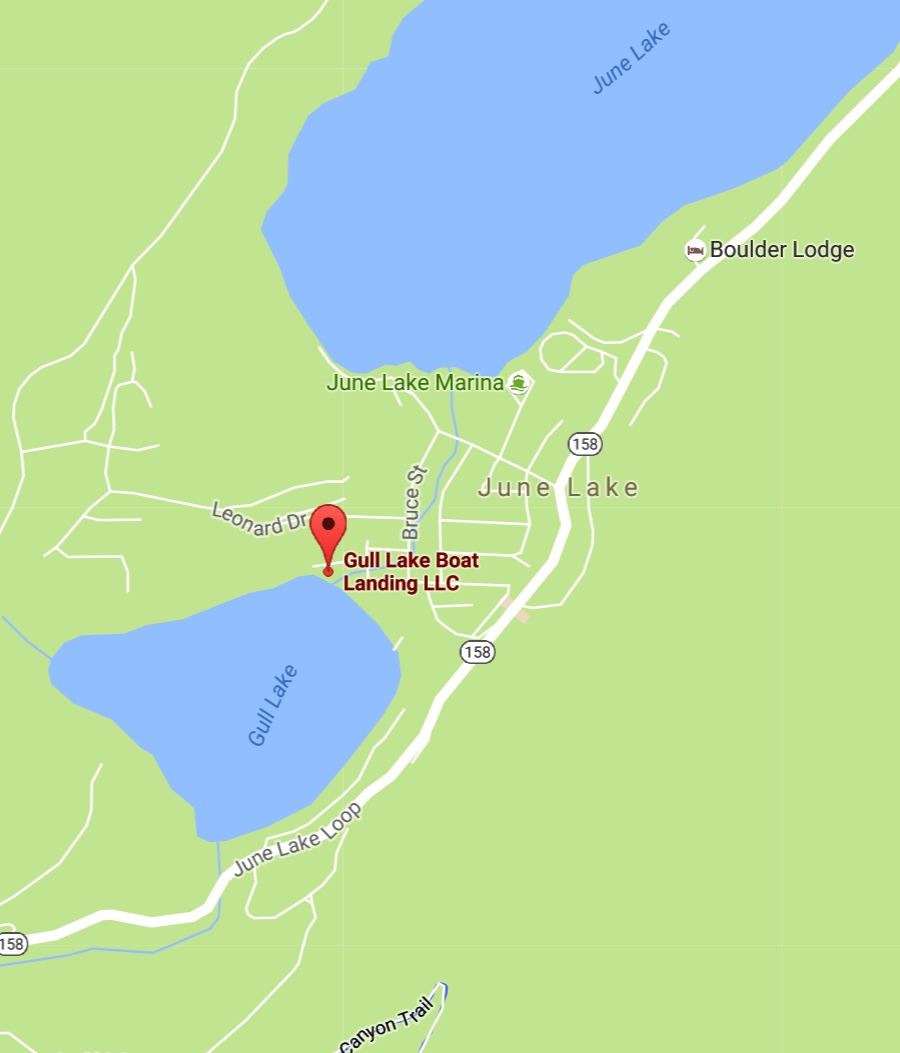 A short drive from our motel to the fish!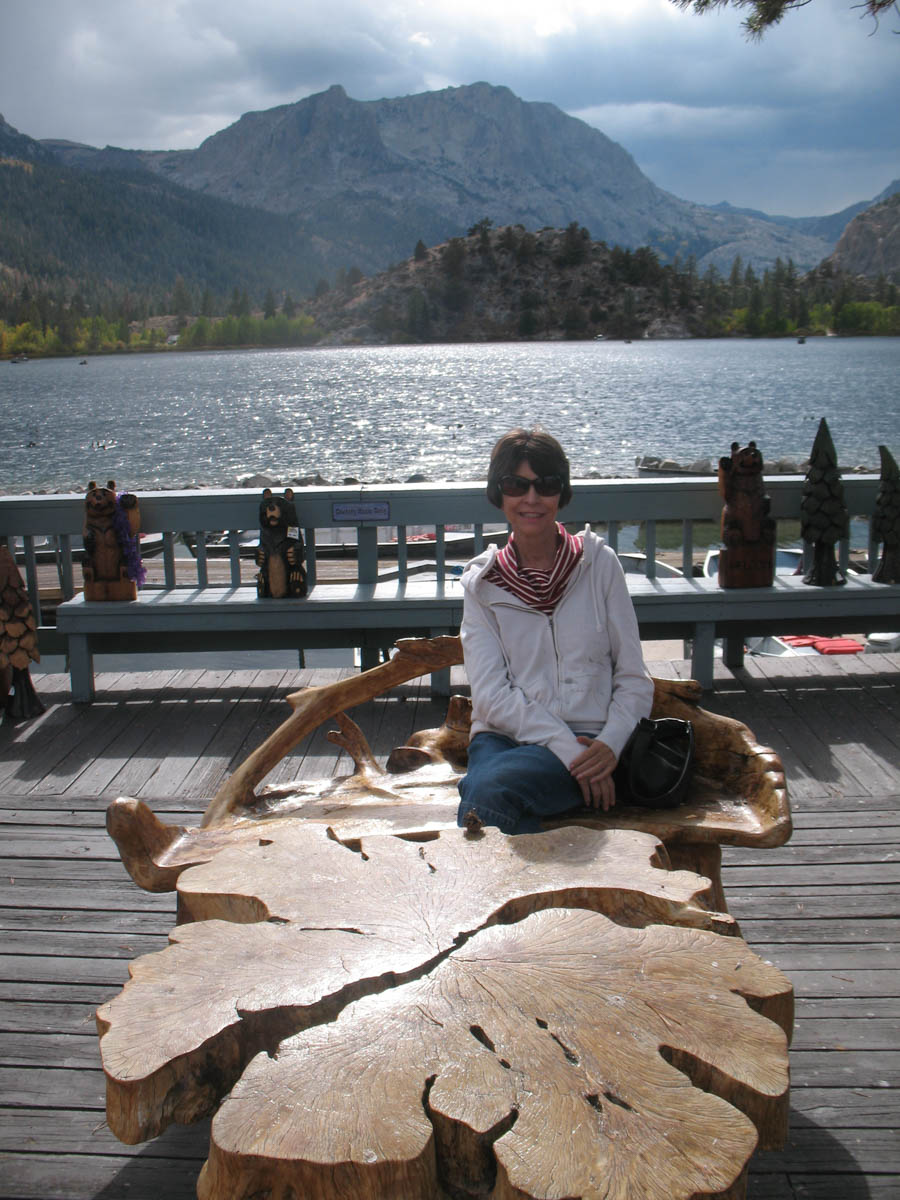 "I love this chair!"

It's a wonderful in the forest!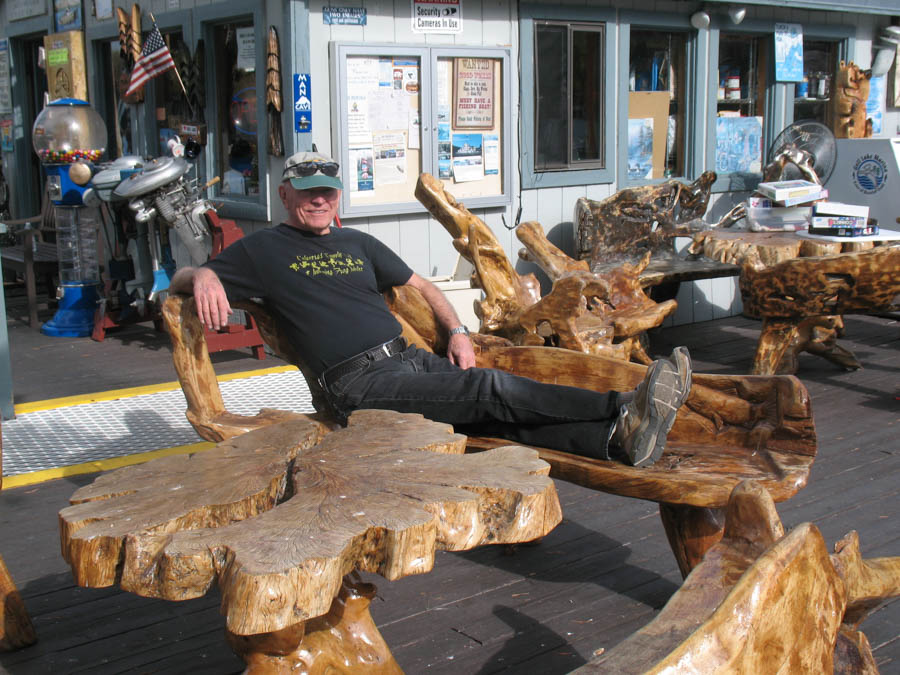 Lazy bones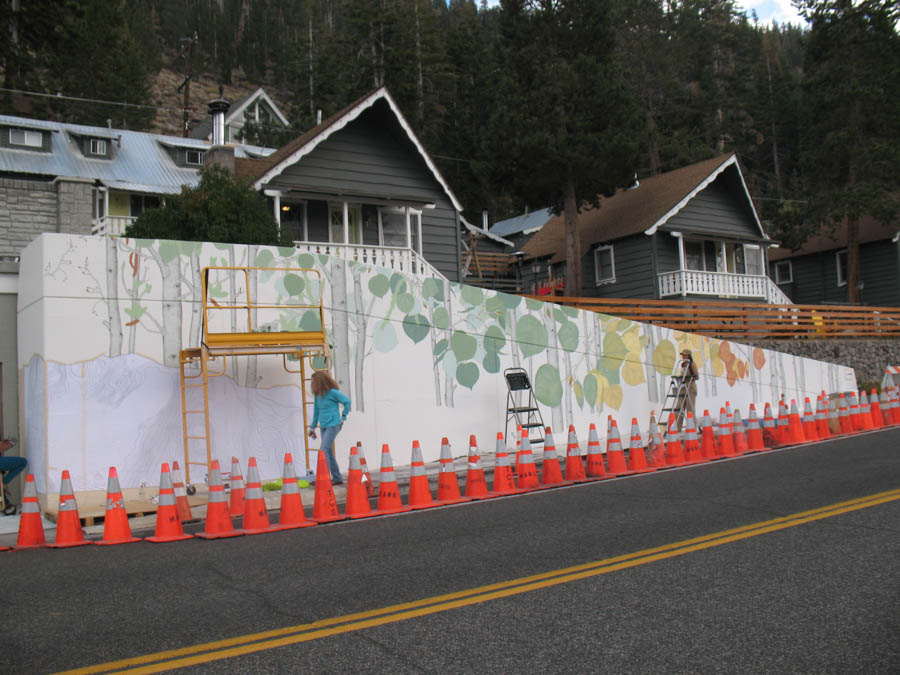 Local artists at work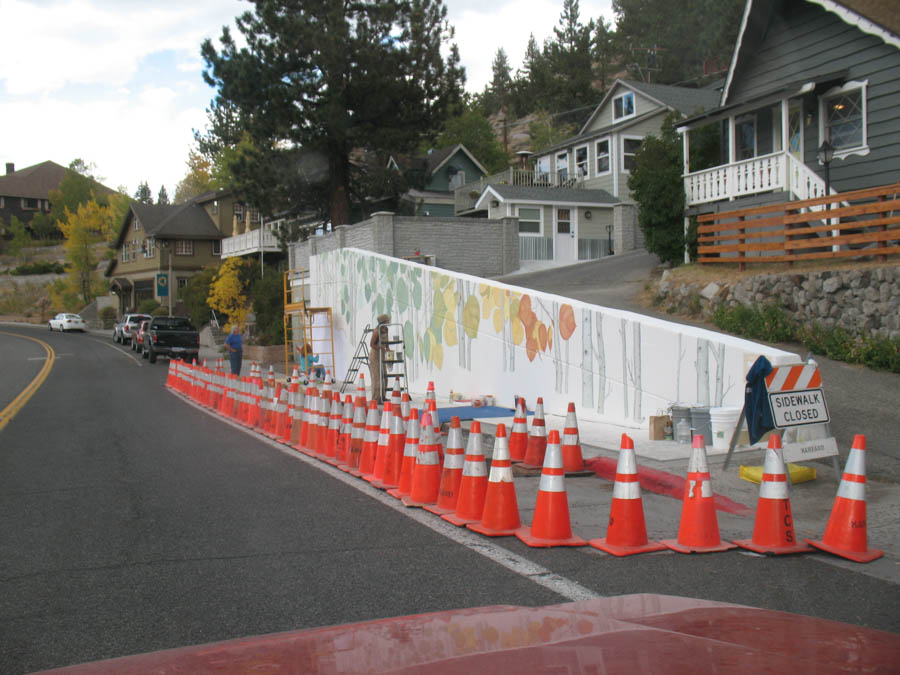 Keeping the city beautiful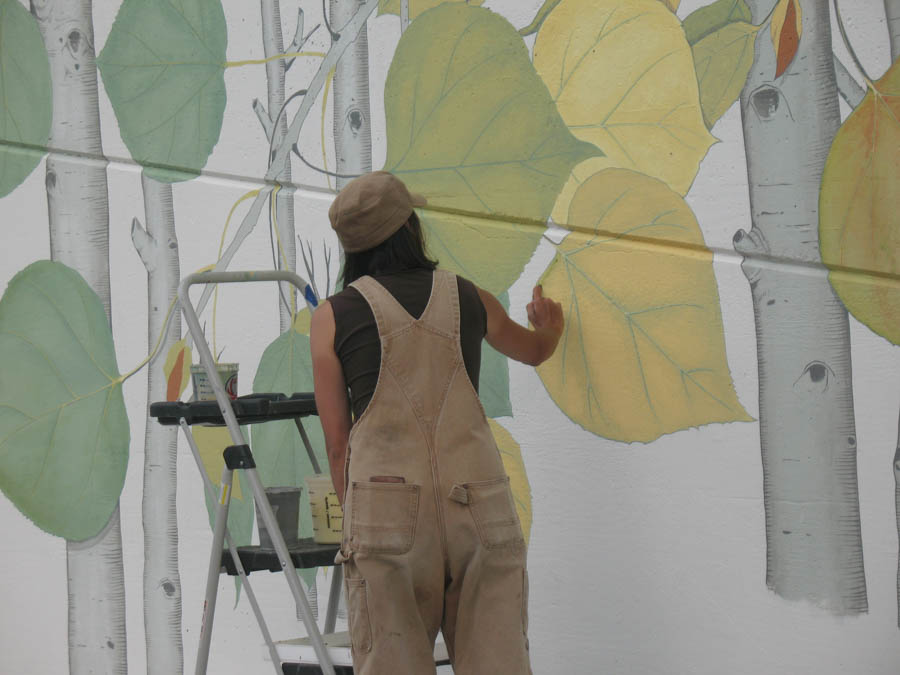 Just a dab here and a dab there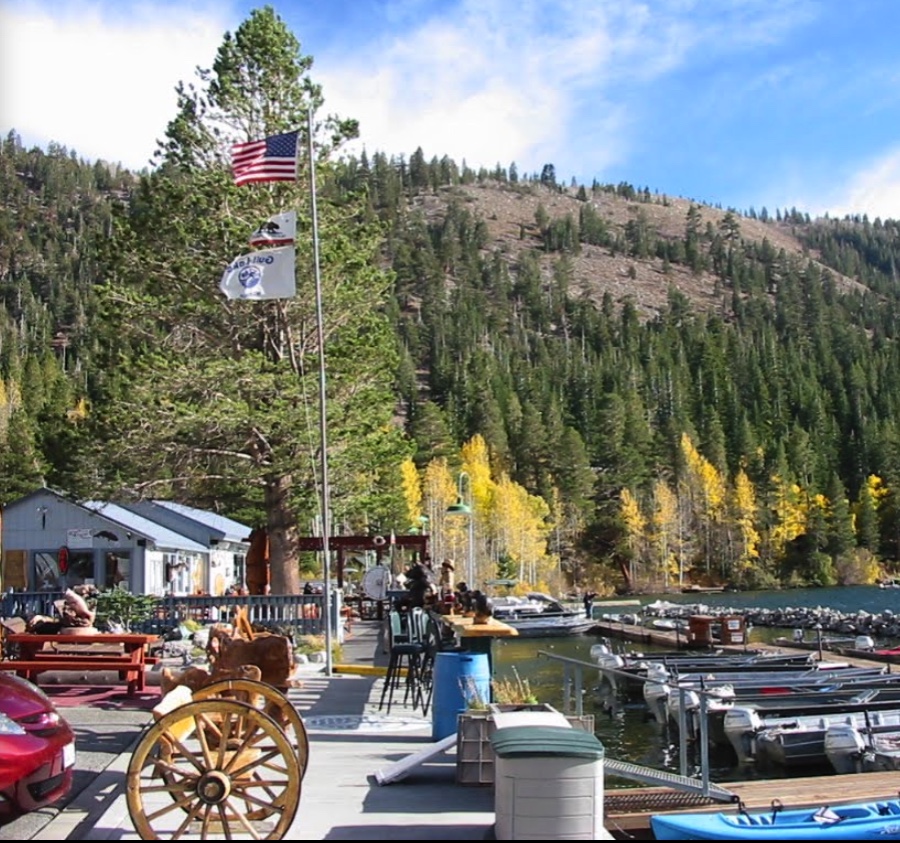 Let's rent a boat! Or perhaps we should fish from the shore?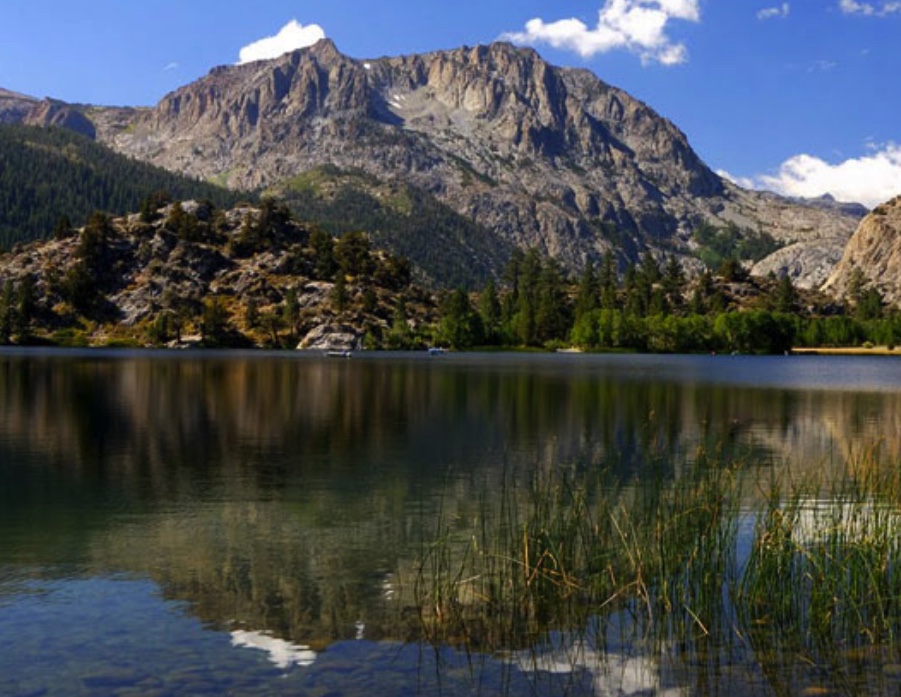 The shoreline looks pretty interesting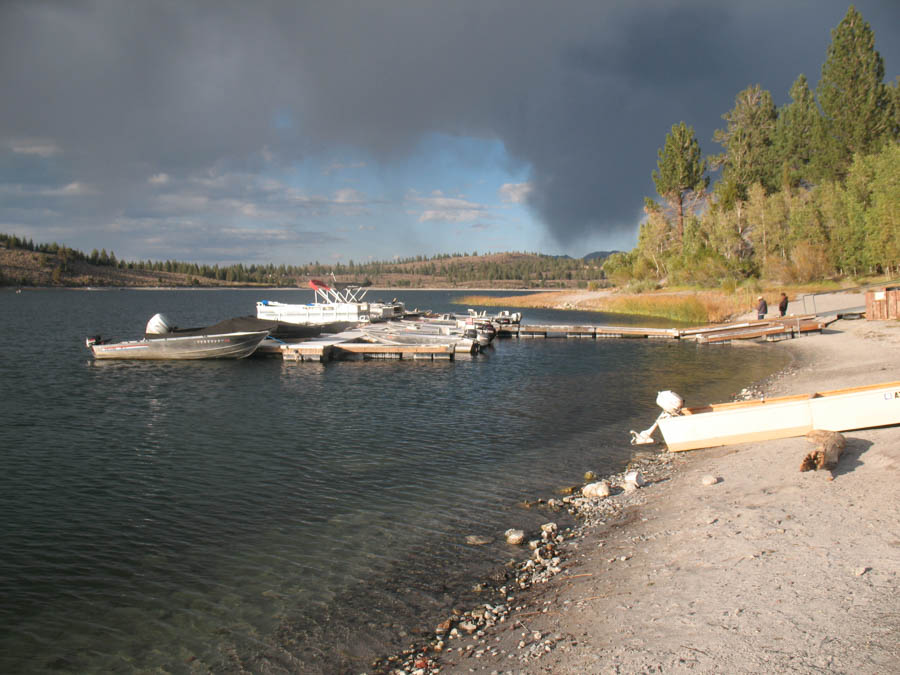 The afternoon rain is on its way!

"QUICK! It's a real fishy!"

Bob casts a long shadow!

Hey! Look! We caught an octopus!


Day 10 9/28 Day 11 9/29 Day 12-14 9/29 Return To The Top
Summary: Bob decimated June Lake wth his fishing prowess so we had to move on to Twin Lakes (twice as many fish??). But first... A short trip to Bishop to pick up our house!
Another mighty difficult journey of 54 minutes north. We stayed at the Twin Lakes Campground and met the neighbors... Deer everywhere!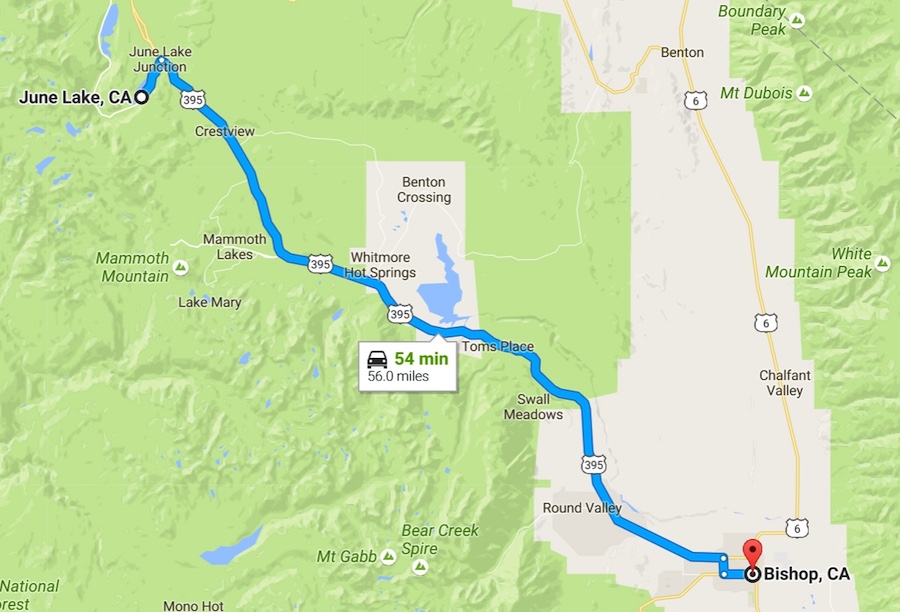 We return to the scene of the crime! The motorhome is ready!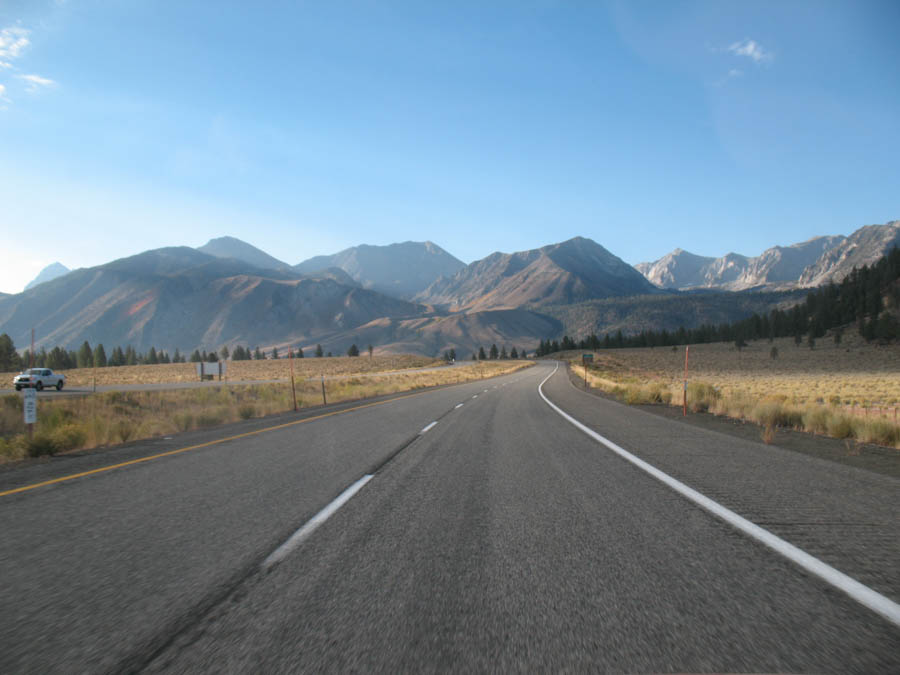 Highway 395 is always a beauty!

Beep Beep.... Beep Beep... Our horn goes Beep Beep Beep
Did You Know? - "Beep Beep" is onomatopoeia representing a noise, generally of a pair of identical tones following one after the other, often generated by a machine or device such as a car horn. It is commonly associated with the Road Runner cartoon (meep, meep) in the Looney Tunes cartoons featuring the speedy-yet-flightless bird and his constant pursuer, Wile E. Coyote. Beep, Beep is the name of a 1952 Warner Brothers cartoon in the Merrie Melodies series.

Time to celebrate... We are back to normal after seven days!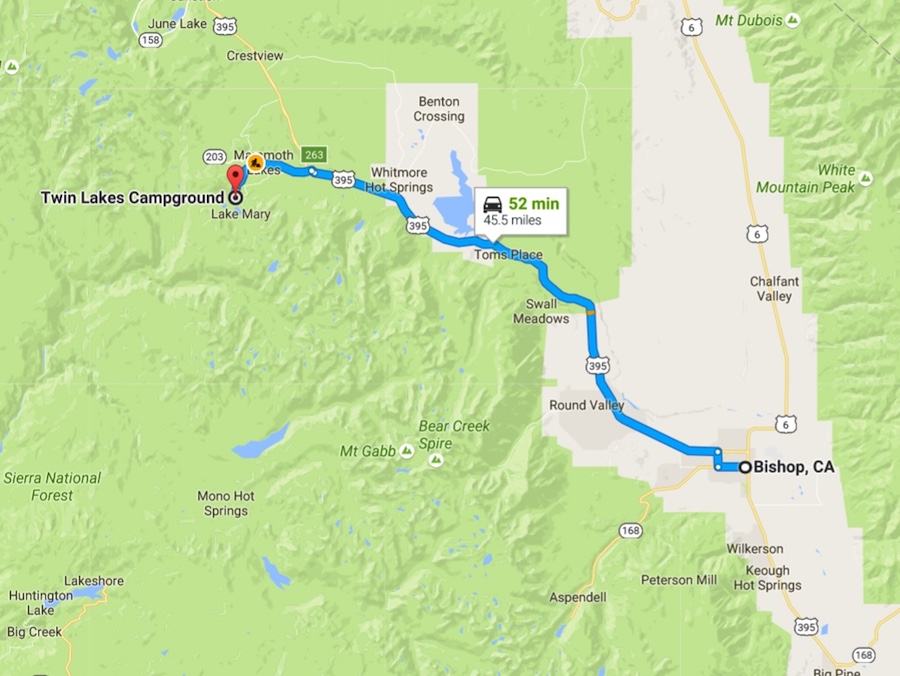 One more hour back to Bishop....

Down the highways and byways we go!
Did You Know? - A byway in the United Kingdom is a track, often rural, which is too minor to be called a road. These routes are often unsurfaced, typically having the appearance of 'green lanes'. Despite this, it is legal (but may not be physically possible) to drive any type of vehicle along certain byways, the same as any ordinary tarmac road.
In 2000 the legal term 'restricted byway' was introduced to cover rights of way along which it is legal to travel by any mode (including on foot, bicycle, horse-drawn carriage etc.) but excluding 'mechanically propelled vehicles'.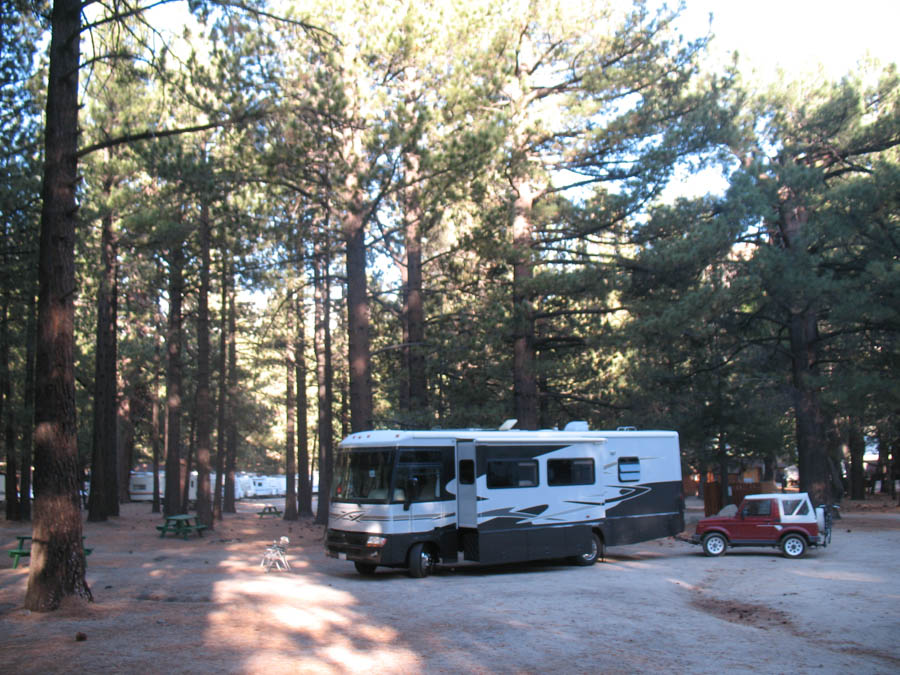 This feels so good!!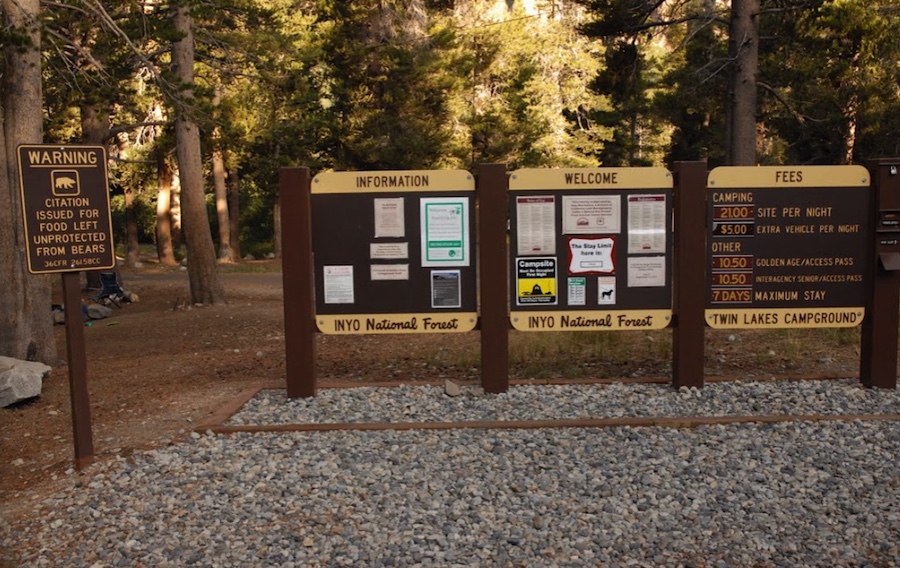 "Hold on Bob!!!!! What does it say about bears???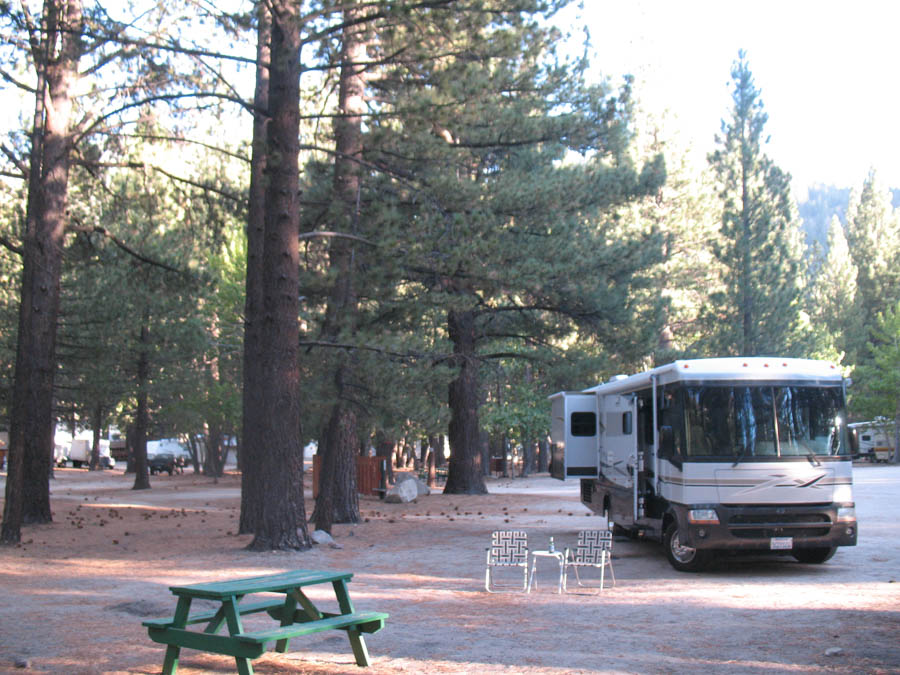 Sandy has the chairs out... ready to visit the animals

Sandy takes a stroll with the varmints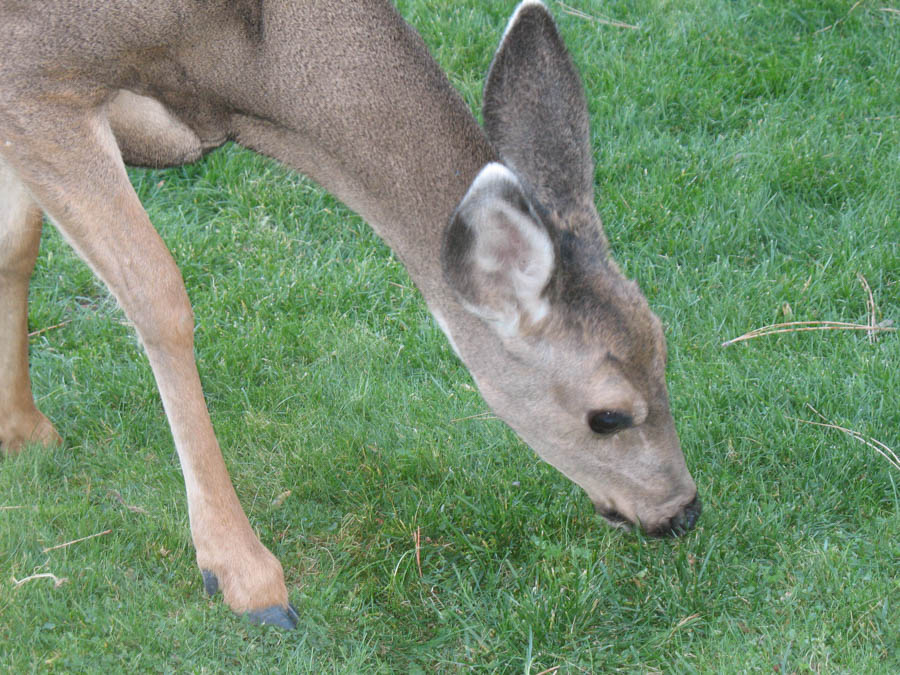 "Just you wait... I can hardly wait until grass is legal in California"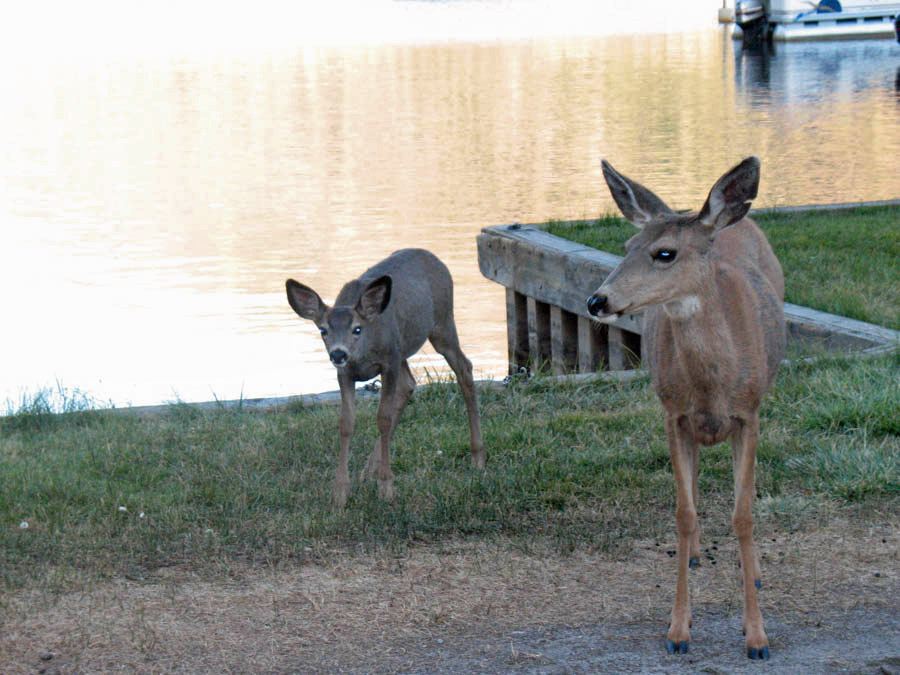 "It's OK... We just nibble"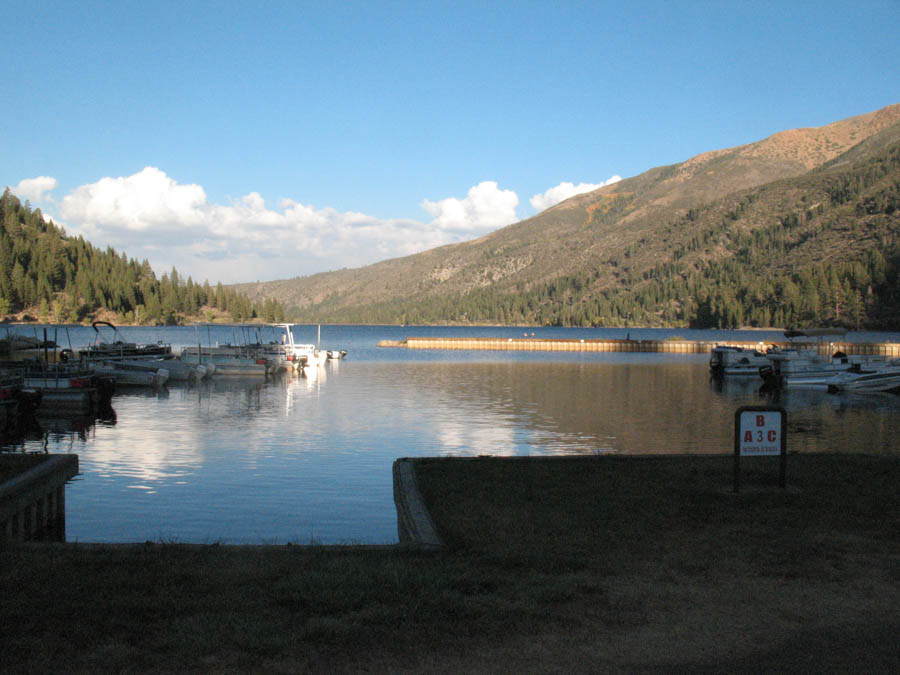 Twin Lakes campground... Let's rest!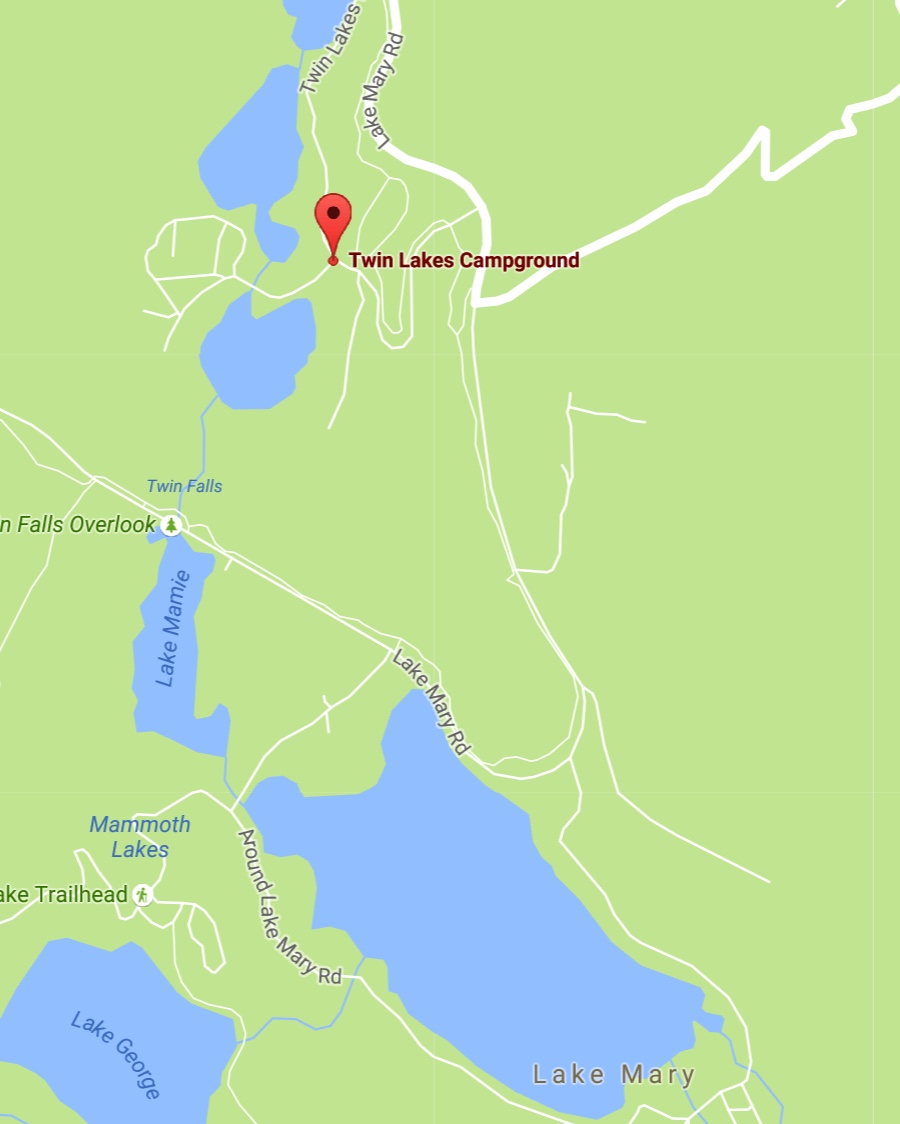 Wonder why they call it Twin Lakes?

Surrounded!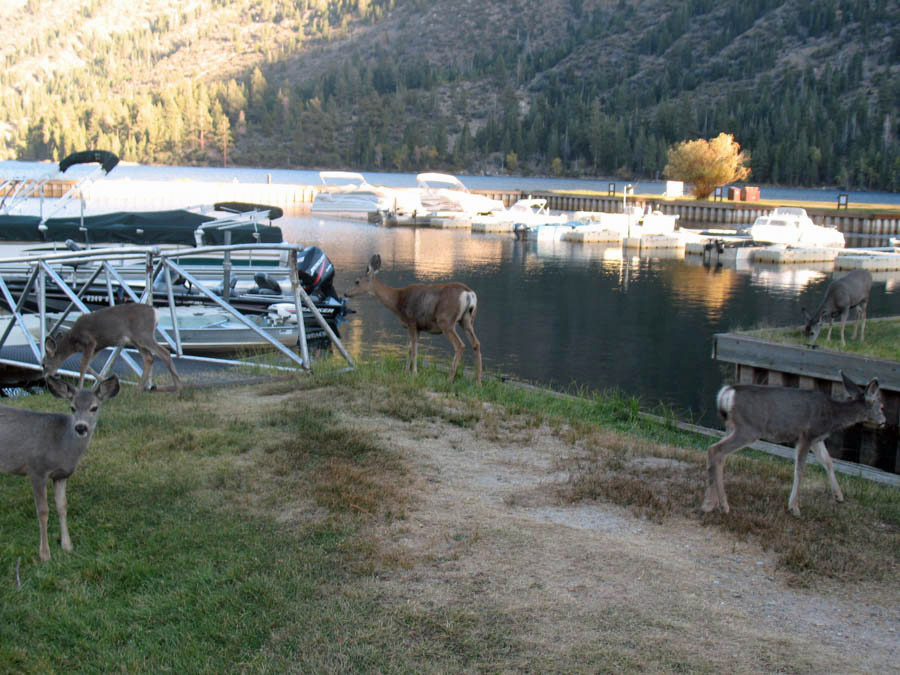 The deer were fearless

A magnificent place but alas... We must move on!


Day 10 9/28 Day 11 9/29 Day 12-14 9/29 Return To The Top
Summary: Enough of the backwoods... we need civilization! Smog, traffic, noise, people! So where to go? Reno!

We chose 395.... Stay on a well traveled road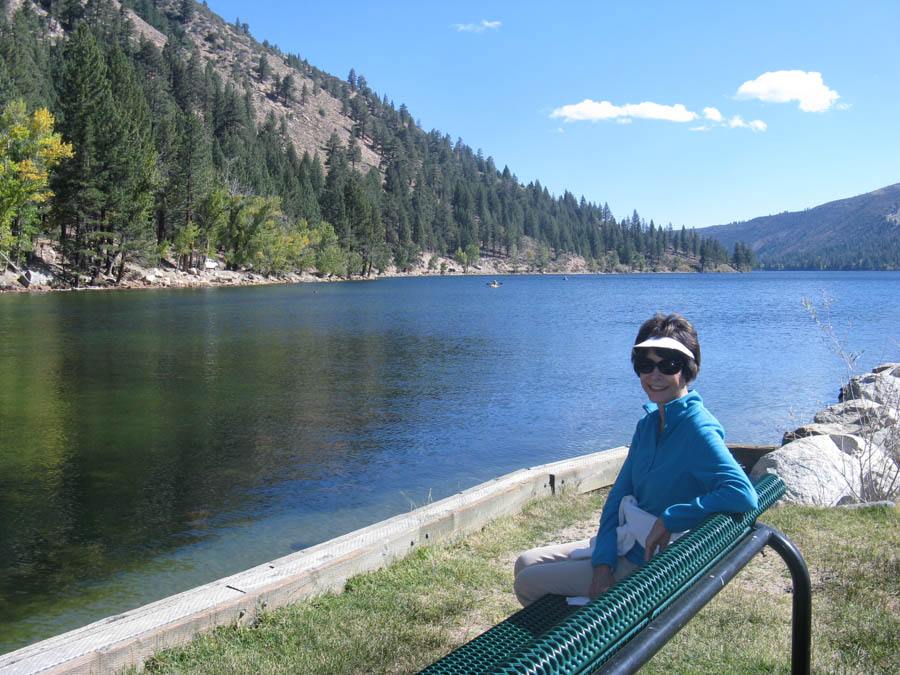 Goodbye Twin Lakes...

We are on our way.... Time for lunch!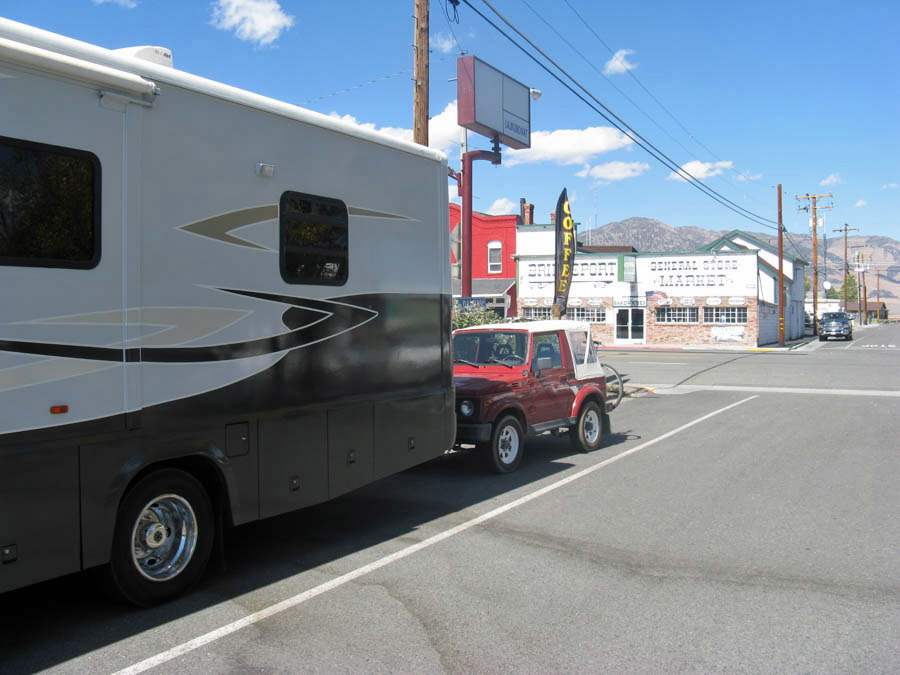 The towns are small along the way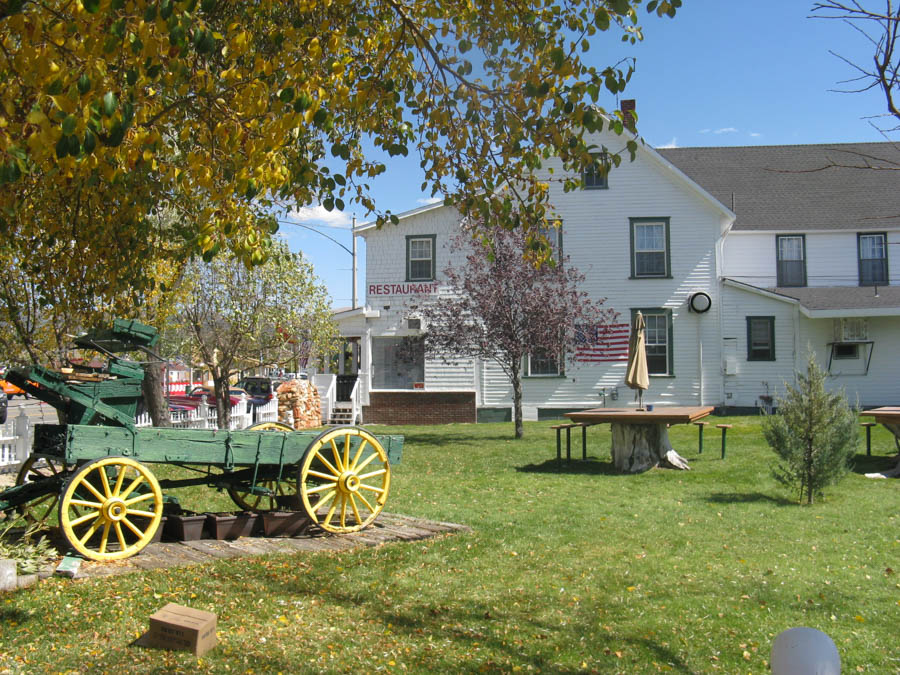 Bridgeport California... A step back in history

In the heart of the city
View via Google Maps Street View
Did You Know? - This beautiful historic Victorian Inn, built in 1877, is on Highway 395, the main street of Bridgeport, California. The lace curtains are typical of the late pioneer ambiance featured in the rooms. With a reputation for comfortable lodging, family fine dining and friendly service, the Bridgeport Inn has long been a favorite destination for travellers from around the world.

Time to refuel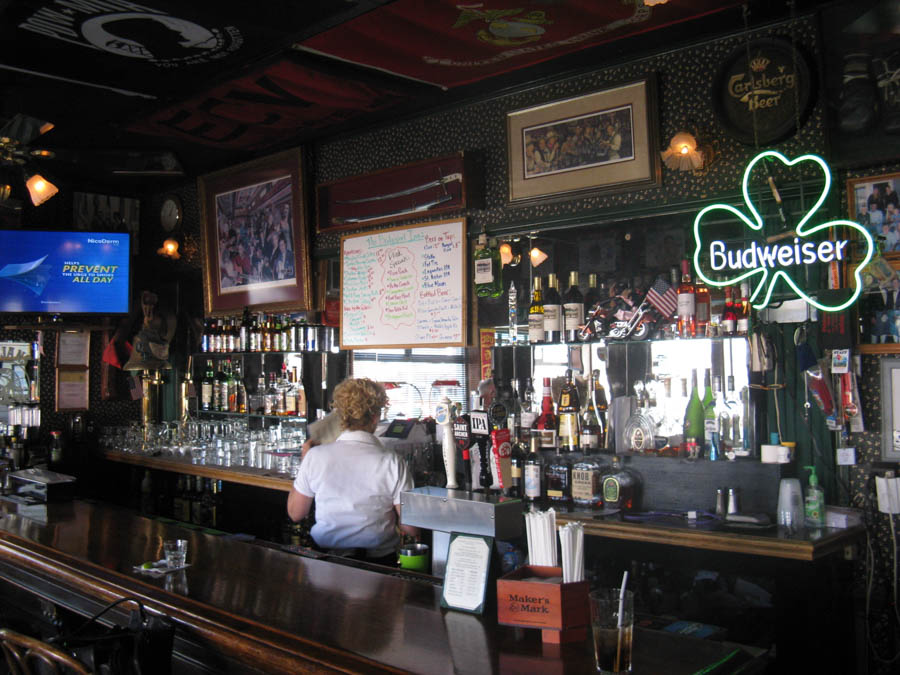 Did I say "refuel"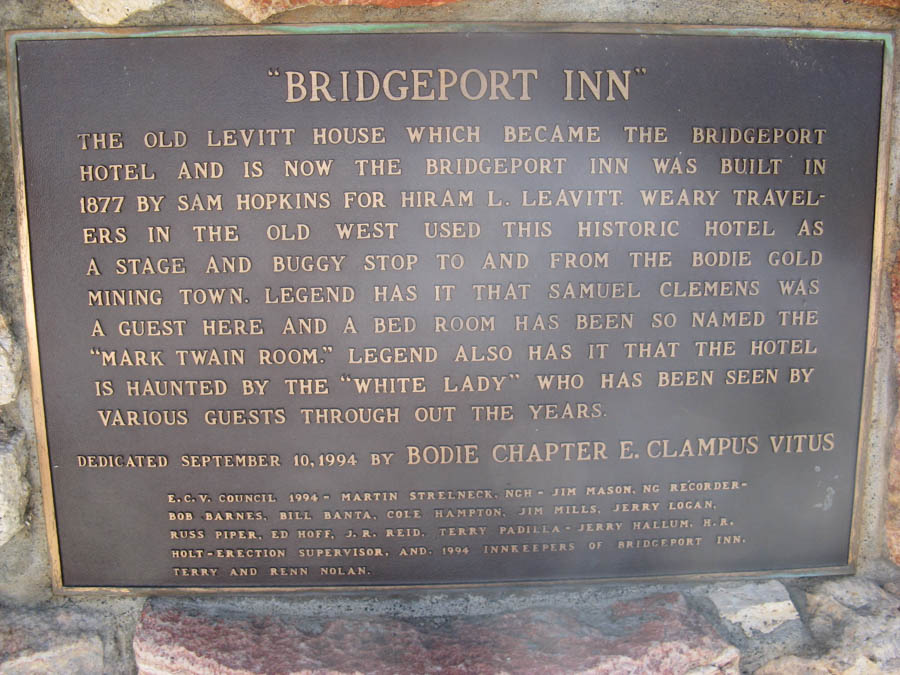 It's an hysterical monument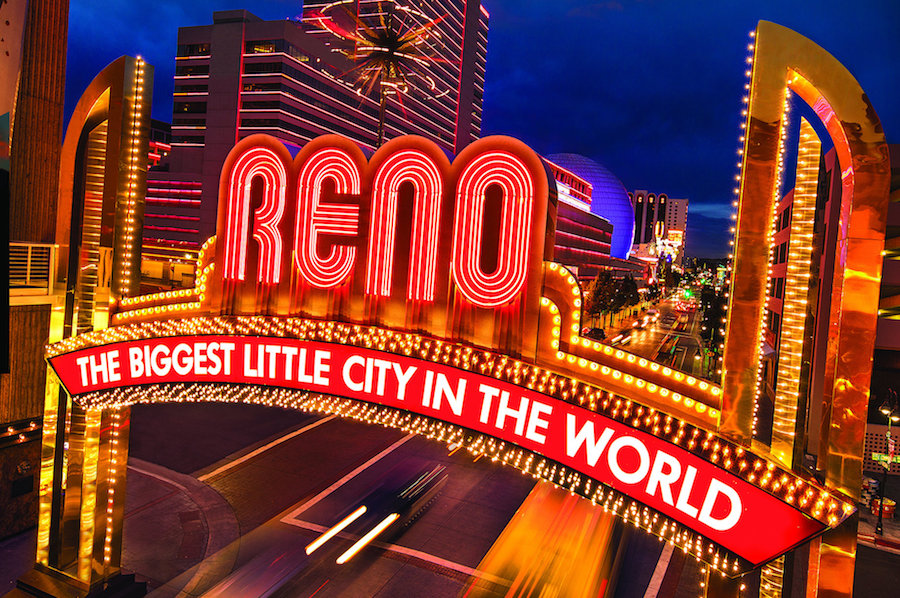 Did You Know:
Reno experiences around 1,000 earthquakes every year. Fortunately most of them are too weak to do any damage or even be felt.
Gambling in Reno can be traced back to pre-colonial times, with games being played in celebration of hunts and harvests.
Reno's namesake comes from a man who has never been to Reno, Jesse Lee Reno. Shot in a battle in Maryland, it was customary to name train stops after fallen soldiers.
While many people know Vegas as the marriage capital of the world, Reno became known as the divorce capital of the world after 30,000 couples untied the knot between 1929 and 1939 due to very lax divorce laws.
The man that won the contest that birthed the slogan the "Biggest Little City in the World" was actually from Sacramento.

New hotels everywhere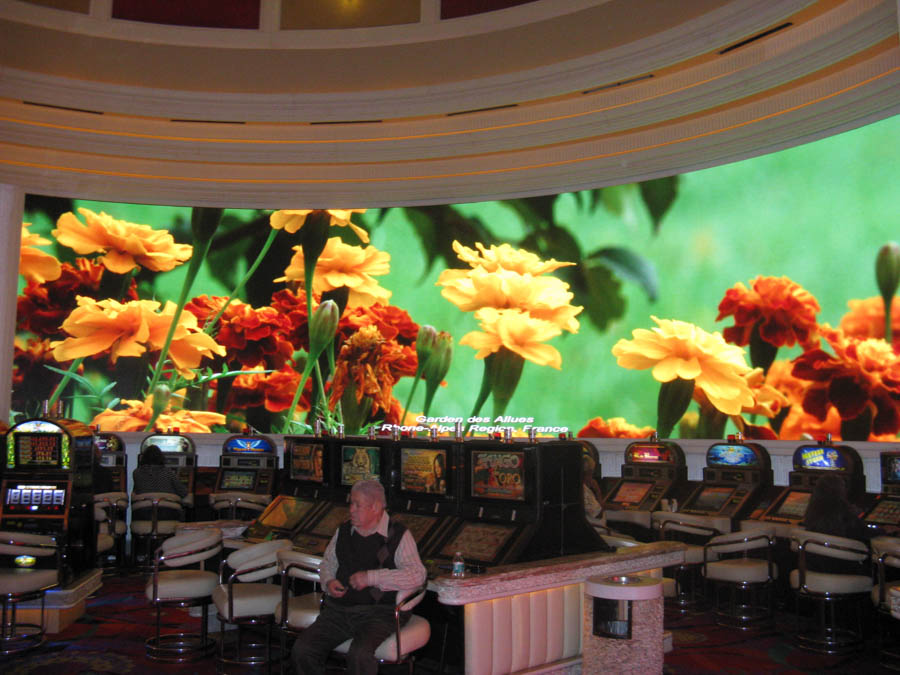 The TV screens were amazing on the casino walls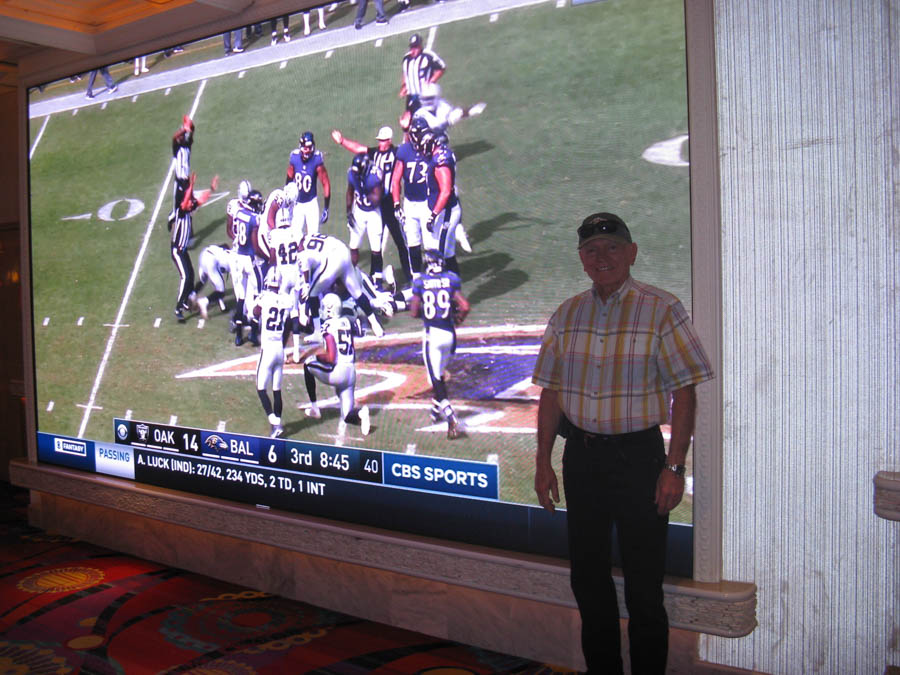 Referee Bob was ready to jump onto the field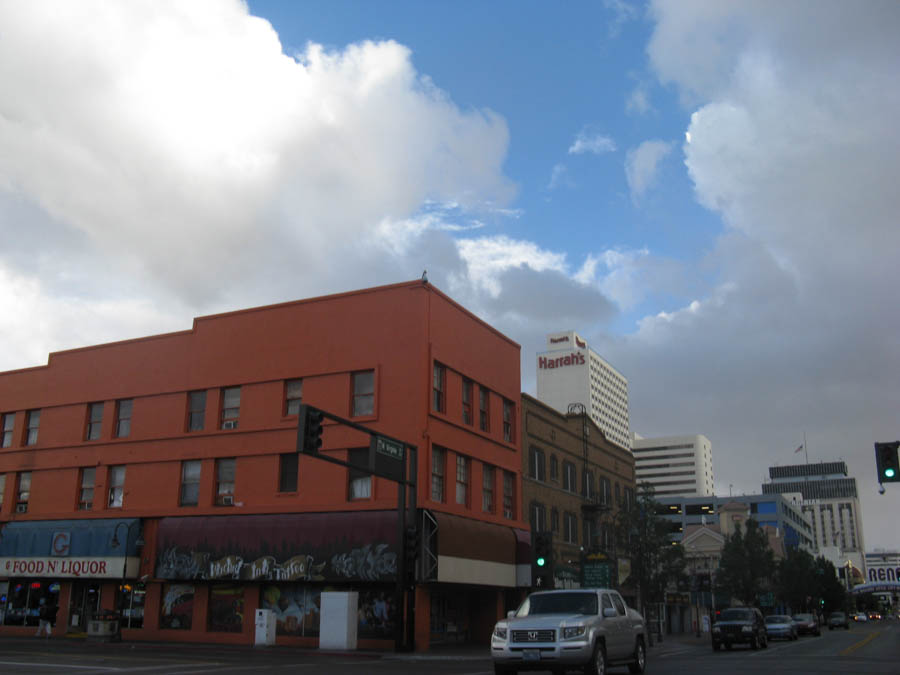 The skies were changing constantly

We are ready to hit the road again! Tomorrow we go north and prosper