Our Ship Was Ready *Page Two)
we were all ready to escape reality and join the magic of Catalina if even for a few days. Please enjoy the comic version of this great day!

Zoom!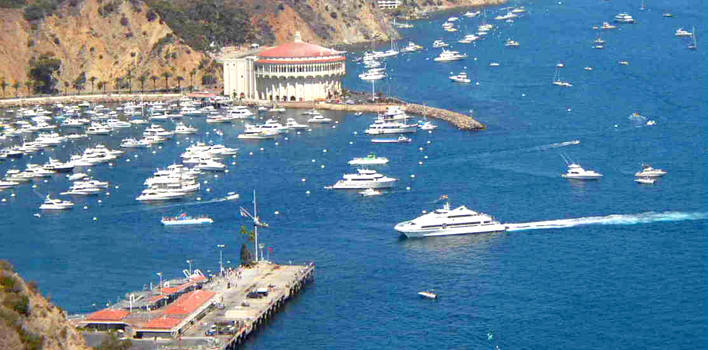 Magic.... 50 minutes and a load of laughs later
Sailing Sailing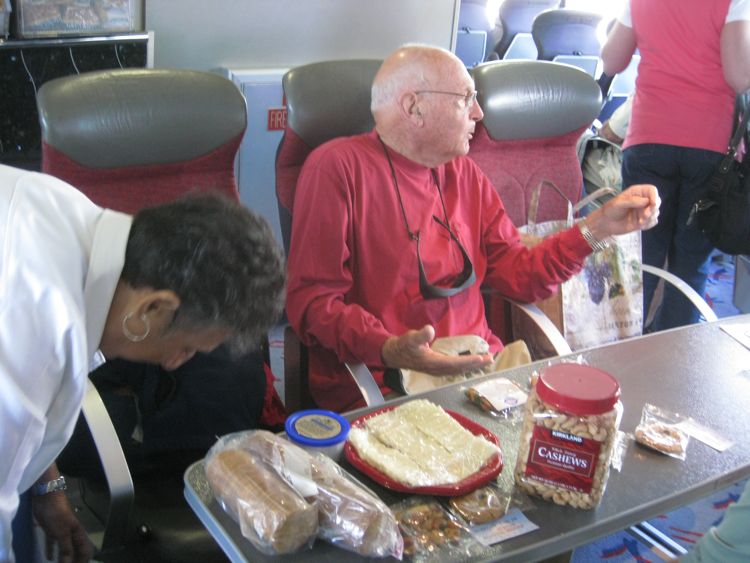 Irene brought 10,000 of foodies and 100 pounds of cashews

The green at the bottom develops into the cashew nut!
Did you know? - What appears to be the fruit of the cashew tree is an oval or pear-shaped accessory fruit (sometimes called a pseudocarp or false fruit) that develops from the receptacle of the cashew flower.
The true fruit of the cashew tree is a kidney or boxing-glove shaped drupe that grows at the end of the accessory fruit. The drupe develops first on the tree, and then the peduncle expands into the cashew apple. Within the true fruit is a single seed, the cashew nut. Although a nut in the culinary sense, in the botanical sense the nut of the cashew is a seed. The seed is surrounded by a double shell containing an allergenic phenolic resin, anacardic acid, a potent skin irritant chemically related to the more well known allergenic oil urushiol which is also a toxin found in the related poison ivy.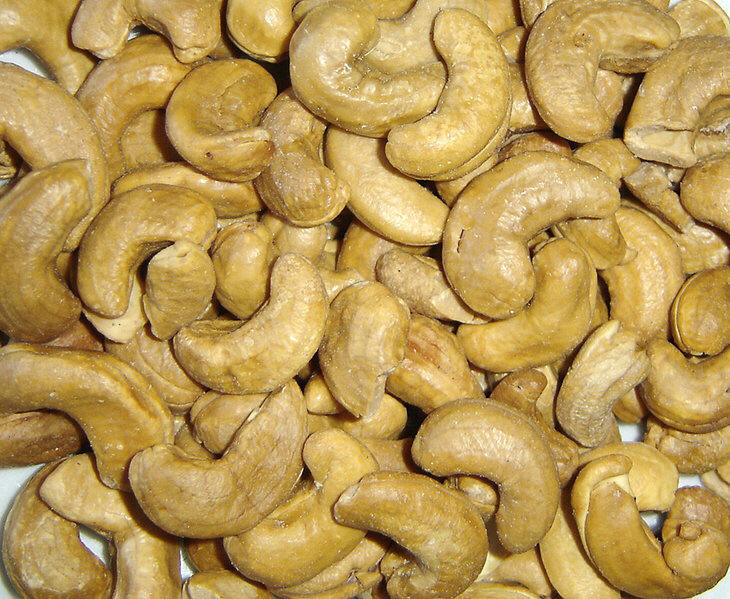 James was unable to control himself

Should I or shouldn't I???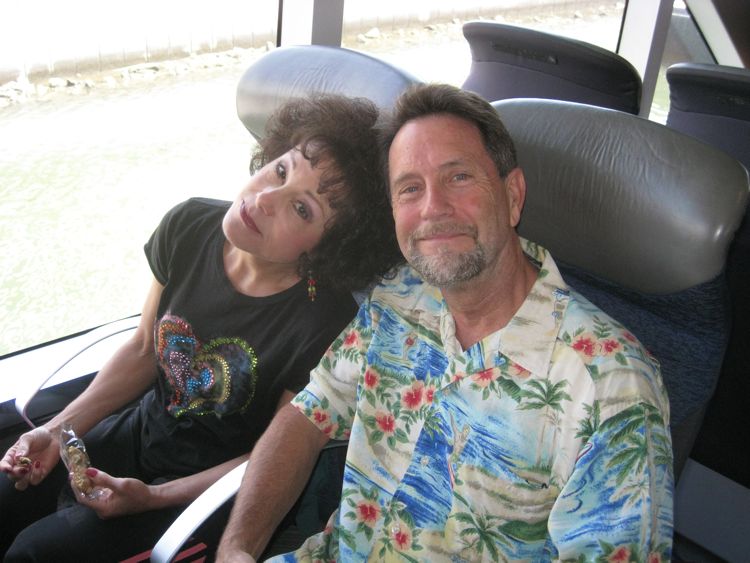 "Are we there yet???"

Linda and James are ready to go! Powered by cashews.

Bottoms Up!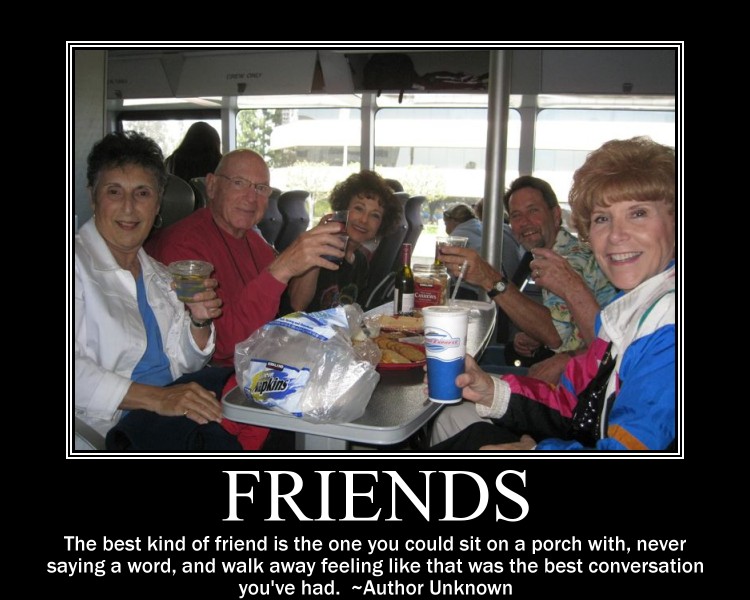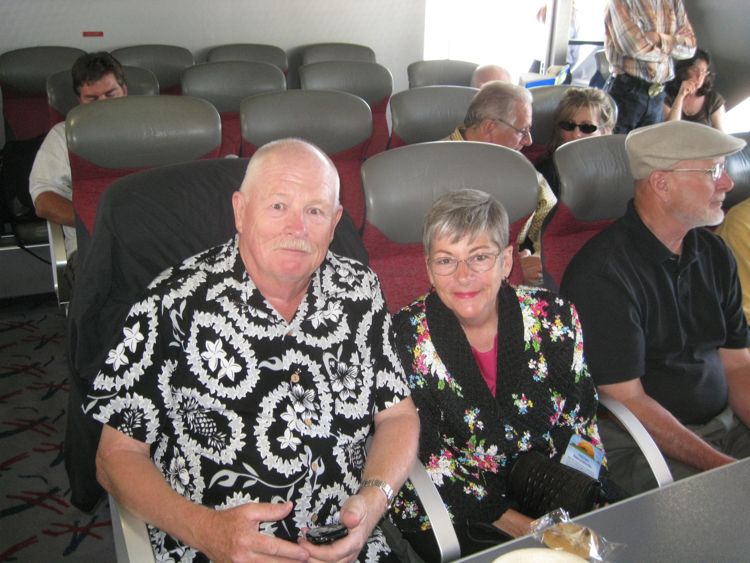 "Are we there yet???"

"Ah Neal.... Should we be this these people???

We are having a picnic
Did you know? - In contemporary usage, a picnic can be defined simply as a pleasure excursion at which a meal is eaten outdoors (al fresco or en plein air), ideally taking place in a beautiful landscape such as a park, beside a lake or with an interesting view and possibly at a public event such as before an open air theatre performance, and usually in summer. Descriptions of picnics show that the idea of a meal that was jointly contributed and was enjoyed out-of-doors were essential to a picnic from the early 19th century.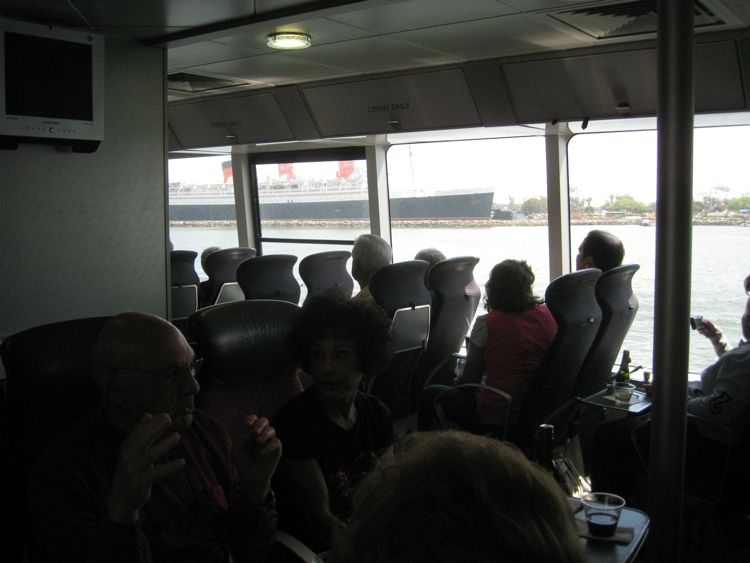 The Queen in the distance

In two weeks

Thank goodness for mobile suitcases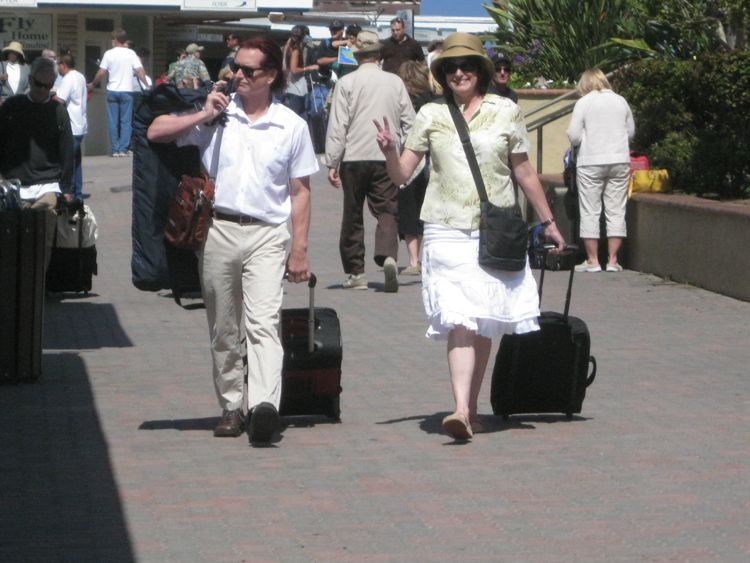 Greg and Barbara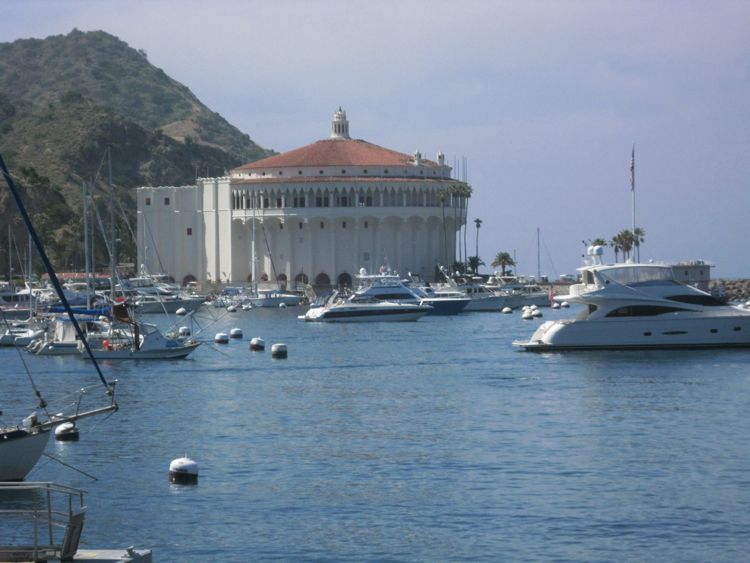 Our ultimate destination is in the distance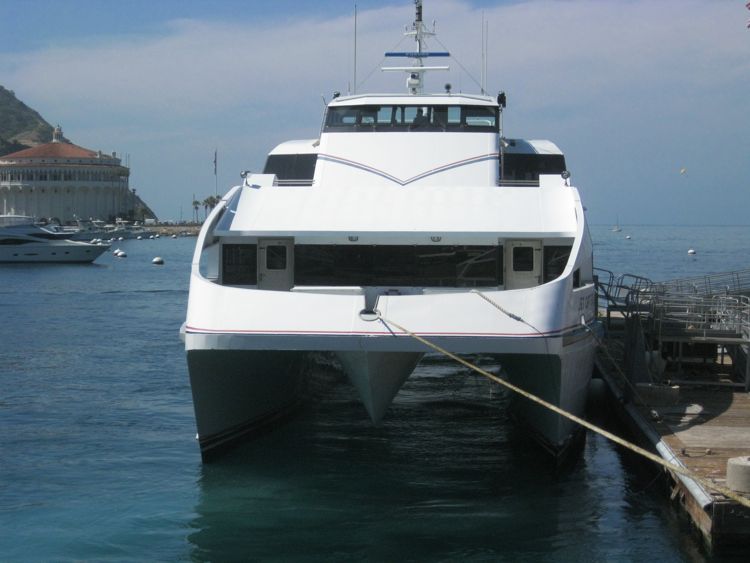 Bye bye until Sunday morning
Check-In At Villa Portofino Inn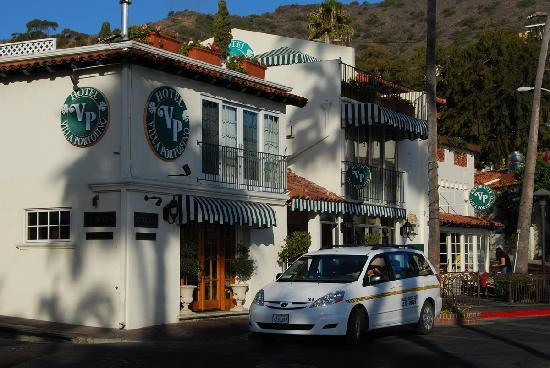 The Villa Portofino Inn
Check In And Visiting Before Dinner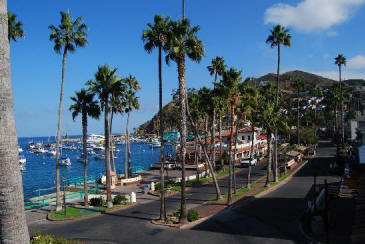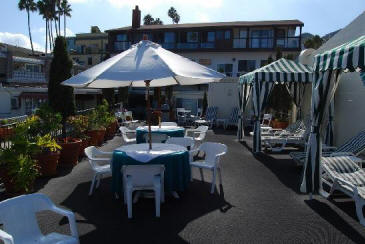 Many an hour was spent on the roof!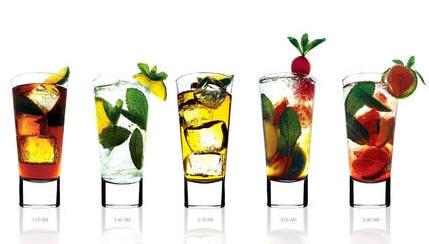 Dwinks Is Gud!
Friday afternoon is kind of laid back... Time to explore the island, have a drink and get ready to go to the Country Club for dinner.
Meanwhile we will have to try once-each of every drink... I may call in reinforcements with Bob and James!
Did you know? - Alcoholic beverages are consumed in most countries of the world. According to the International Center for Alcohol Policies (ICAP), over 100 countries have laws that regulate their production, sale, and consumption. In particular, such laws specify the minimum age at which a person may legally buy or drink them. This minimum age varies between 16 and 25 years, depending upon the nation and the type of drink. Most nations set it at 18 years of age.
On The Roof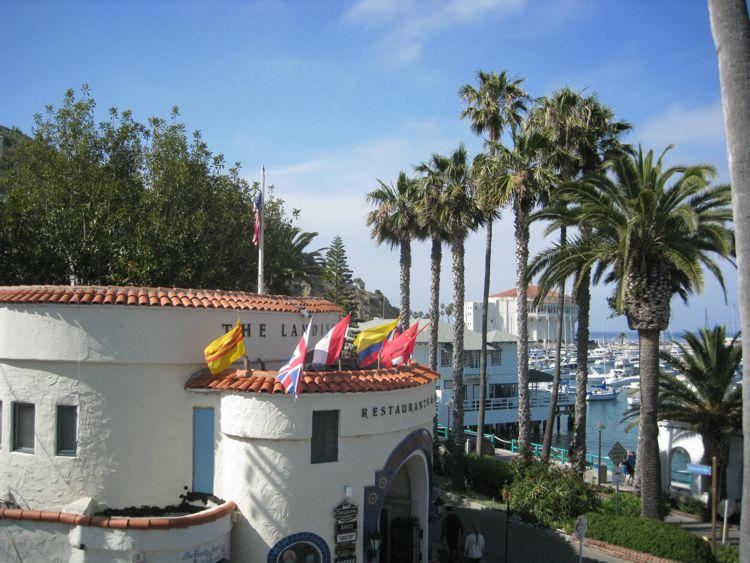 A view from the top!

James is tickled about something!
Did you know? - A smile is a facial expression formed by flexing those muscles most notably near both ends of the mouth. The smile can also be found around the eyes (See 'Duchenne smile' below). Among humans, it is customarily an expression denoting pleasure, happiness, or amusement, but can also be an involuntary expression of anxiety, in which case it is known as a grimace. Cross-cultural studies have shown that smiling is used as a means of communicating emotions throughout the world. Happiness is most often the motivating cause of a smile. Among animals, the exposure of teeth, which may bear a resemblance to a smile, is often used as a threat or warning display—known as a snarl—or a sign of submission. In chimpanzees, it can also be a sign of fear. The study of smiles is a part of gelotology, psychology, and linguistics, comprising various theories of affect, humor, and laughter.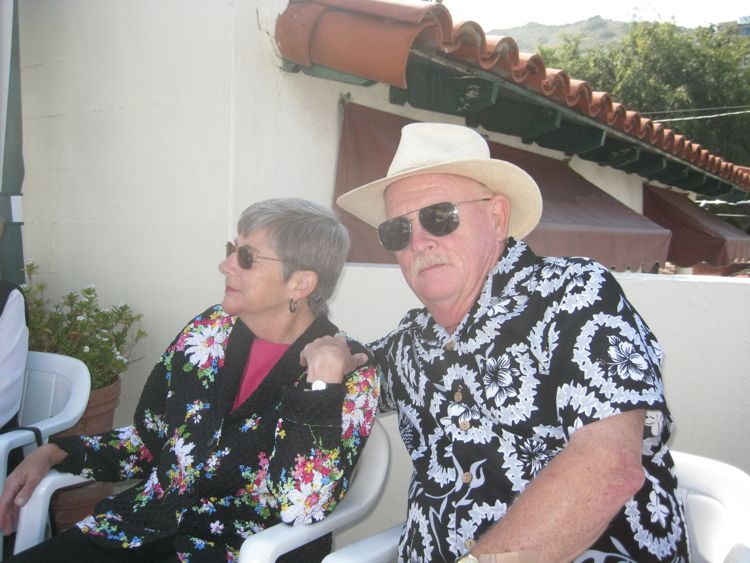 Sue and Paul enjoying a good story

Bob struggles with opening the wine and sitting on the chair
Did you know? - There are about 2,200,000 hectares of cork forest worldwide; 33% in Portugal, and 23% in Spain. Annual production is about 340,000 tons; 52% from Portugal, 32% from Spain, 6% Italy.
Once the trees are about 25 years old the cork is stripped from the trunks every nine years. The trees live for about 200 years. The first two harvests produce poorer quality cork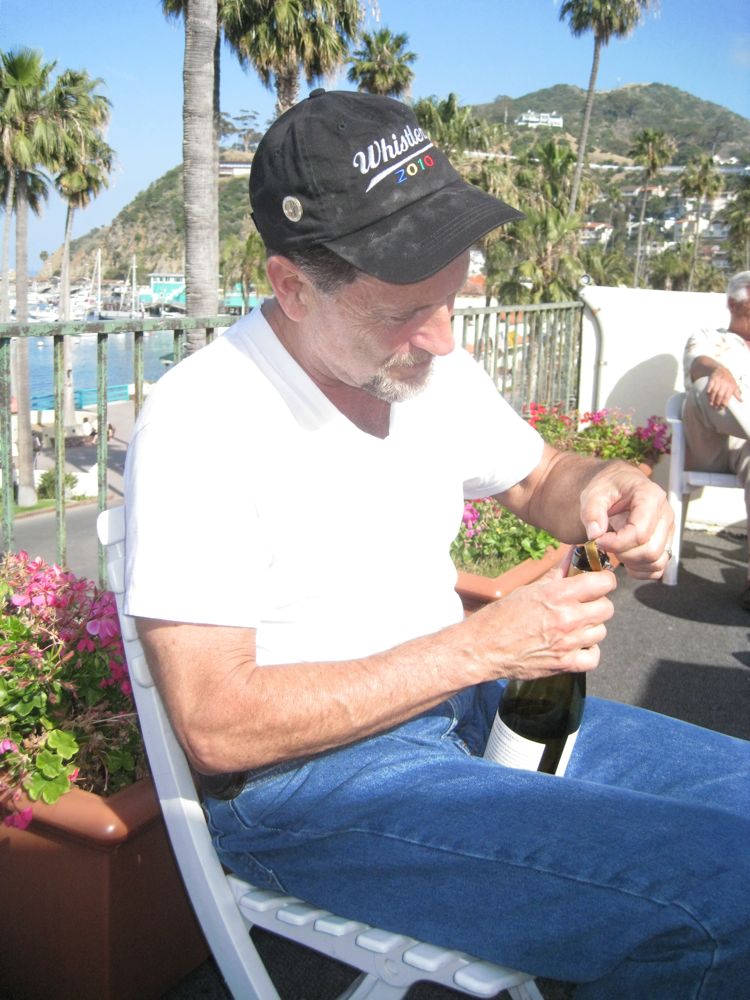 " I dood it!!"

Stories continue
Did you know? - Storytelling is the conveying of events in words, images and sounds often by improvisation or embellishment. Stories or narratives have been shared in every culture as a means of entertainment, education, cultural preservation and in order to instill moral values. Crucial elements of stories and storytelling include plot, characters and narrative point of view.

He was curious and wanted to join in!
Did You Know? - The California Gull Larus californicus is a medium-sized gull. Seagulls are known to be extremely annoying and a nuisance to residents of California, particularly beach goers and students in school campuses. It is not uncommon for a flock of seagulls to harass students and their food on a daily basis. Thus, the seagull has earned a very bad reputation among students and residents alike.
This is the state bird of Utah, remembered for assisting Mormon settlers in dealing with a plague of Mormon crickets. A monument in Salt Lake City commemorates this event, known as the "Miracle of the Gulls".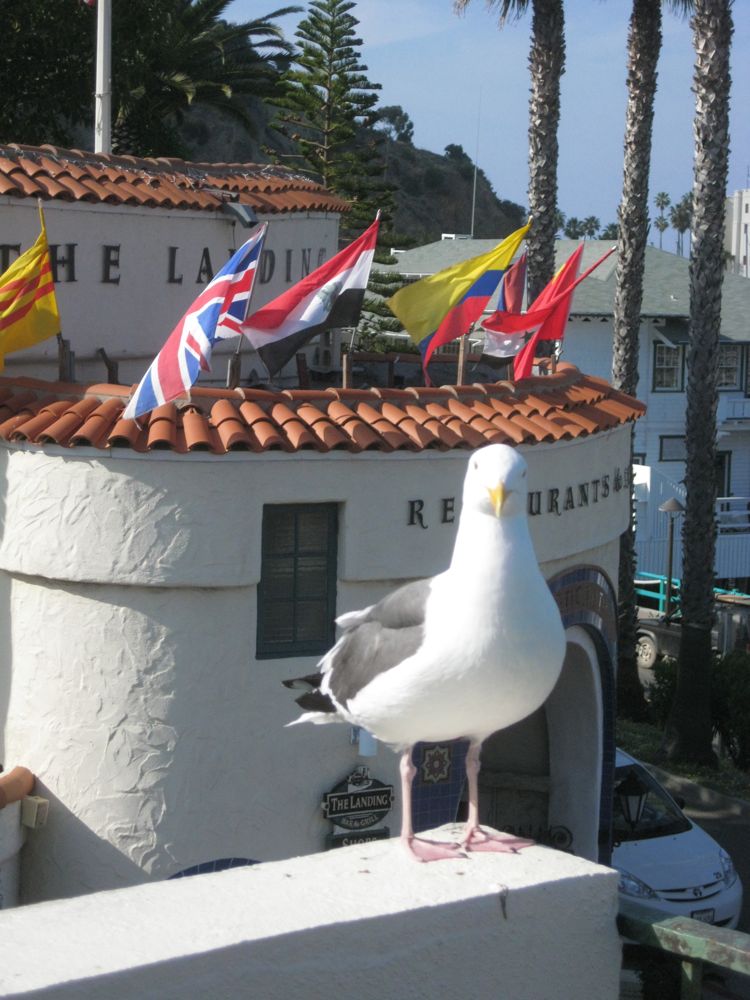 What they do not know is that I am really a duck!!!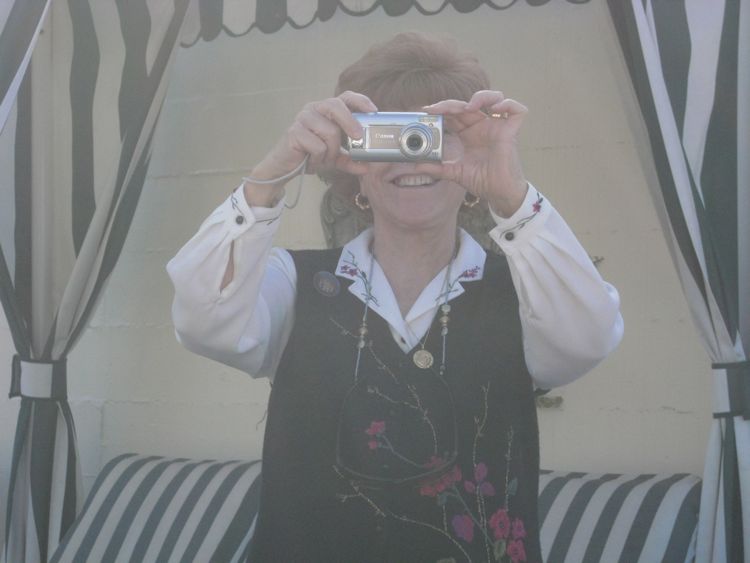 Say cheese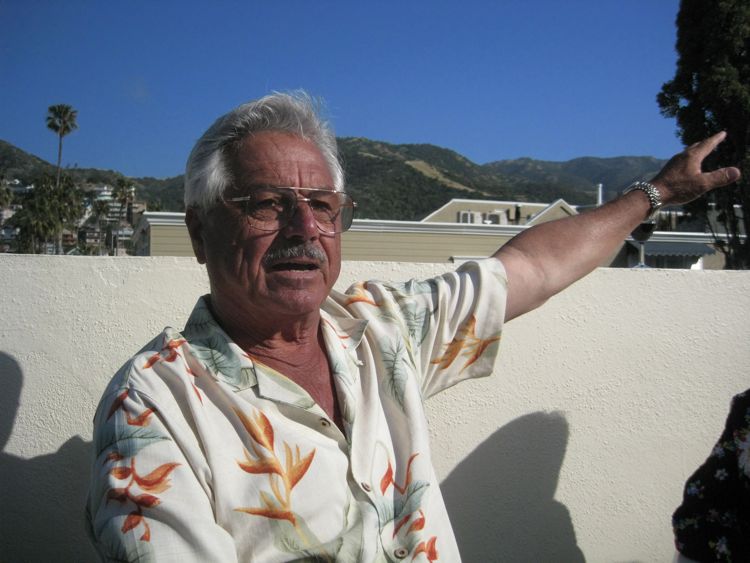 ".... and I hit the golf ball sooooo hard that it ......"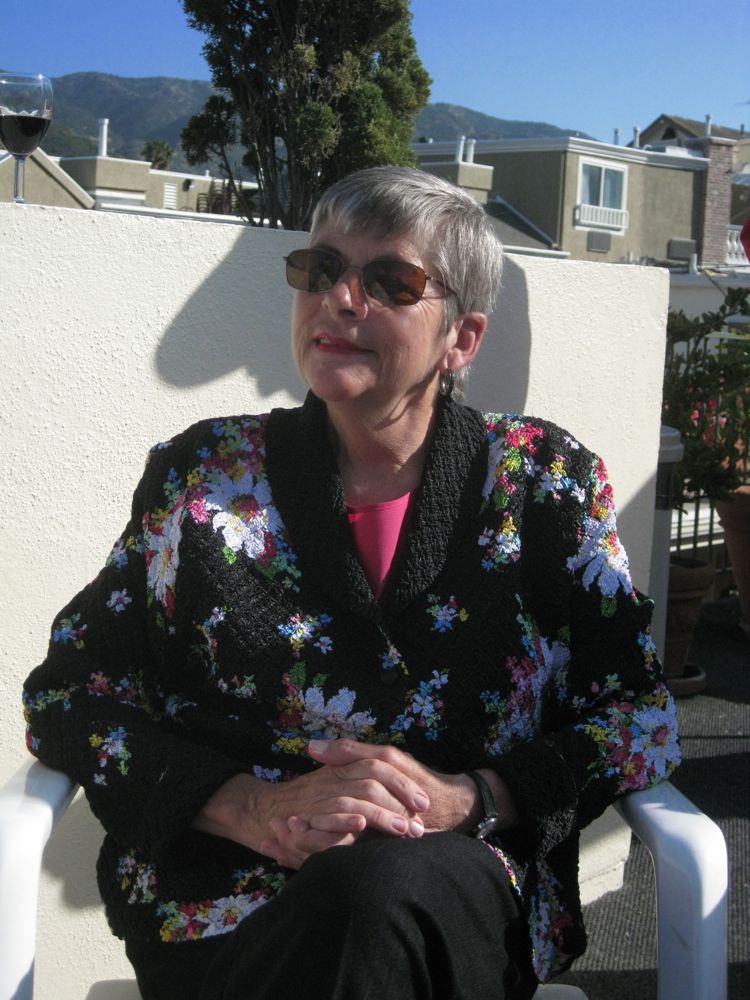 "He is teasing!"
Catalina Visitors Country Club For Dinner At 6:00 PM
Did You Know? - - Originally, dinner referred to the first meal of a two-meal day, a heavy meal occurring about noon, which broke the night's fast in the new day. The word is from the Old French (ca 1300) disner, meaning "breakfast", from the stem of Gallo-Romance desjunare ("to break one's fast"), from Latin dis- ("undo") + Late Latin jejunare ("to fast"), from Latin jejunus ("fasting, hungry"). Eventually, the term shifted to referring to the heavy main meal of the day, even if it had been preceded by a breakfast meal. The (lighter) meal following dinner has traditionally been referred to as supper.

Did You Know? - As the name implies, the Catalina Visitors Country Club is open to the public, but this wasn't always so. The facility was originally built for William Wrigley's baseball team, the Chicago Cubs. Now, after a lavish renovation, the club's eclectic mix of Spanish Colonial design and sports memorabilia exists in elegant ambiance. Checkout the Virtual Tour!

The Country Club Dining Room is elegant
Meet The Guilty Party!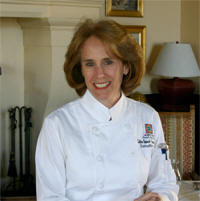 Kathleen Vojkovich-Bombard
Kathleen, a second-generation native of California's Santa Catalina Island, was raised in a family whose cultural heritage sparked her passion for food. Her father and grandfather were fishermen and her parents owned the only fish market on the tiny island. Childhood memories always flow back to large family gatherings, around the kitchen table with lots of great food, red wine, love and laughter.
Kathleen and her husband decided to raise their three children on Catalina Island. For three years she was executive sous chef for The Casino Ballroom and Descanso Beach Club. After managing several kitchens and restaurants, her love for cooking and passion for quality food led her to continue her education at the Culinary Institute of America enrolling in their Pro Chef Program. At the completion of her education she tested and received her "Chef de Cuisine" certification from the American Culinary Federation. Checkout the menu!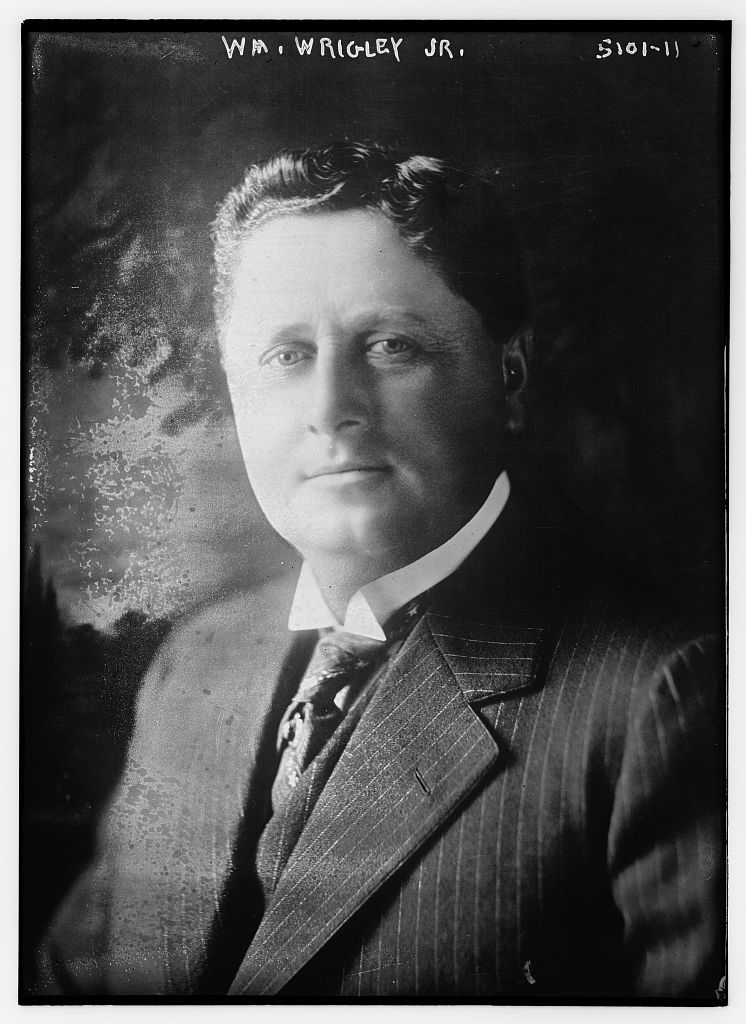 Mr. Wrigley
Did You Know? - - In February 1919, Chewing gum magnate William Wrigley Jr bought a controlling interest in Santa Catalina Island and its associated properties from the Banning Brothers. Before his purchase, he had traveled to Catalina with his wife, Ada, and son, Philip, and immediately fell in love with the island. Wrigley devoted himself to preserving and promoting it, investing millions in needed infrastructure and attractions.
When Wrigley bought the island, the Hermosa II and the S.S. Cabrillo were the only steamships that provided access to the island. In order to encourage growth, Wrigley purchased an additional steamship, the S.S. Virginia. With some adjustments, it was renamed the S.S. Avalon. He also foresaw the design of another steamship, the S.S. Catalina which was launched on the morning of May 3, 1924. These steamships would deliver passengers to Catalina for many years.
The Journey To Dinner Begins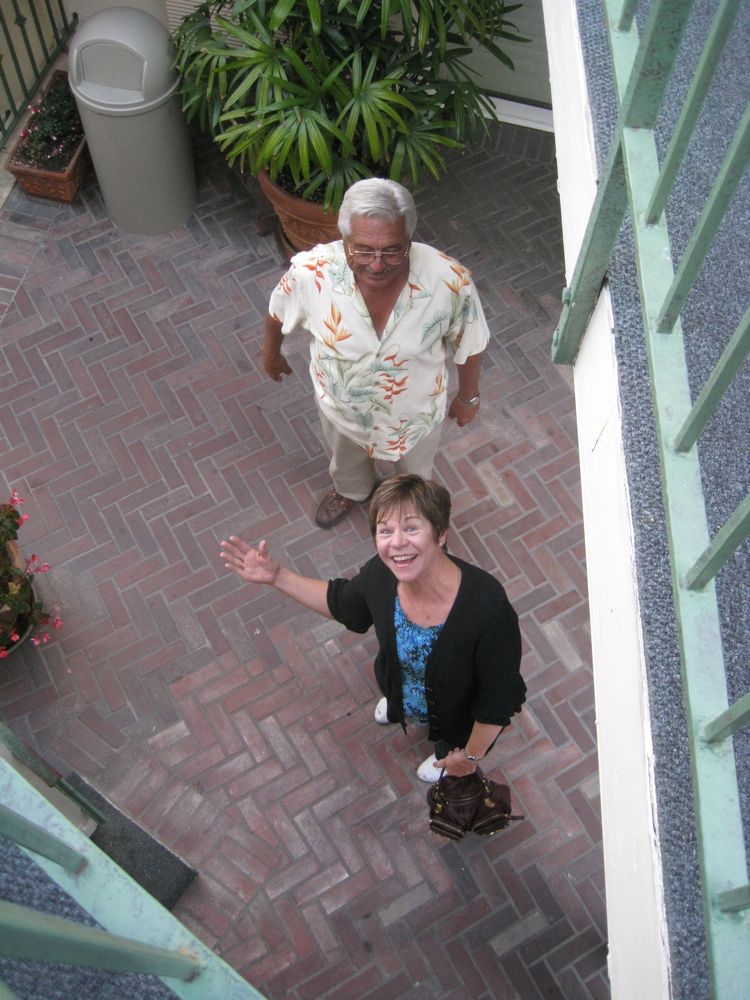 "I'm ready!"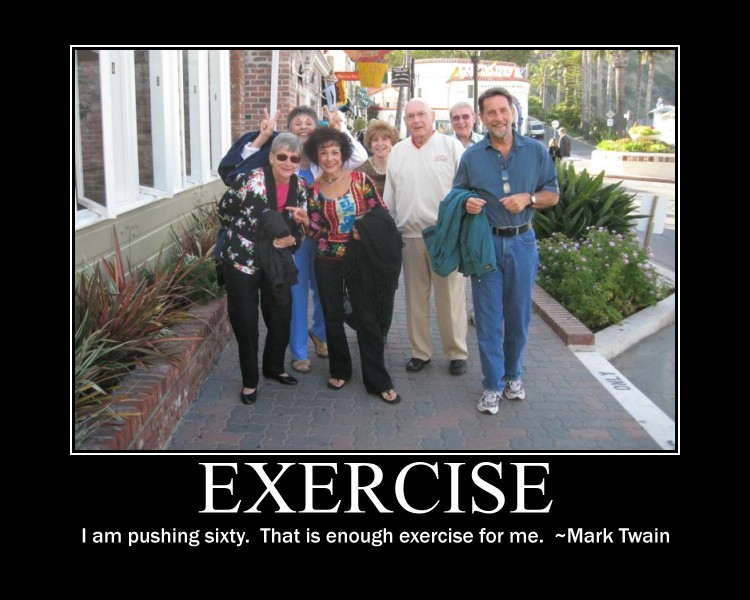 We walked to the Country Club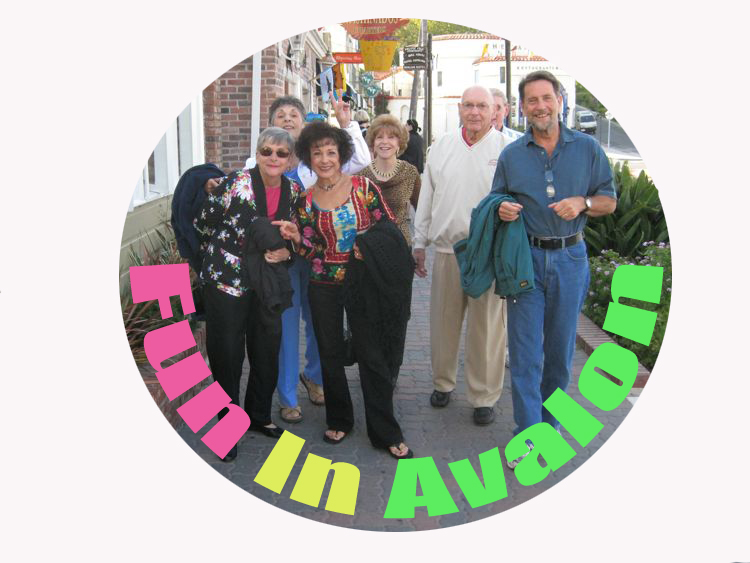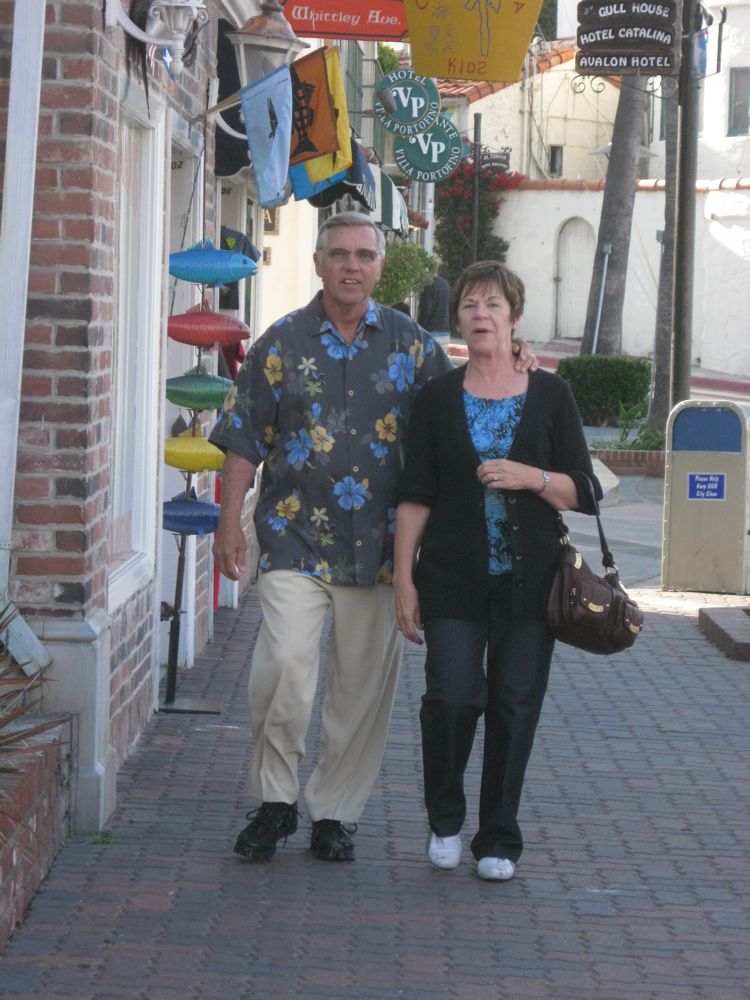 Wait for us!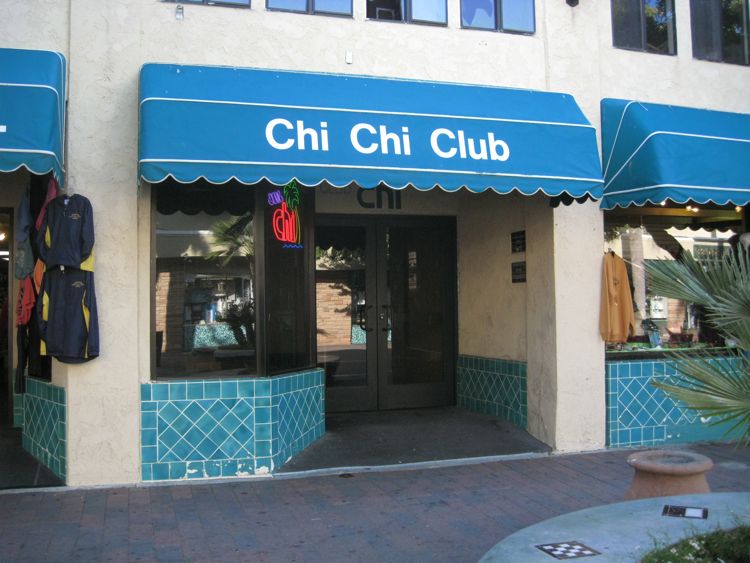 Sarge and Flower might be inside
We Arrive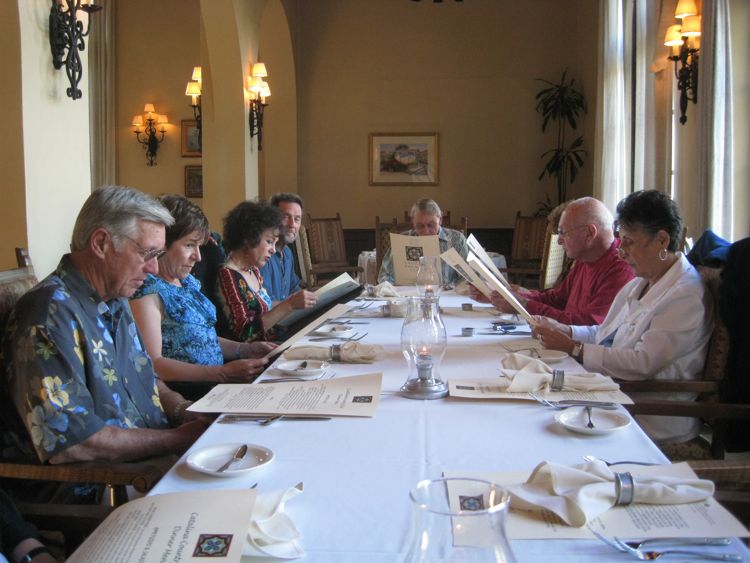 A lot of studying going on

Irene does a second check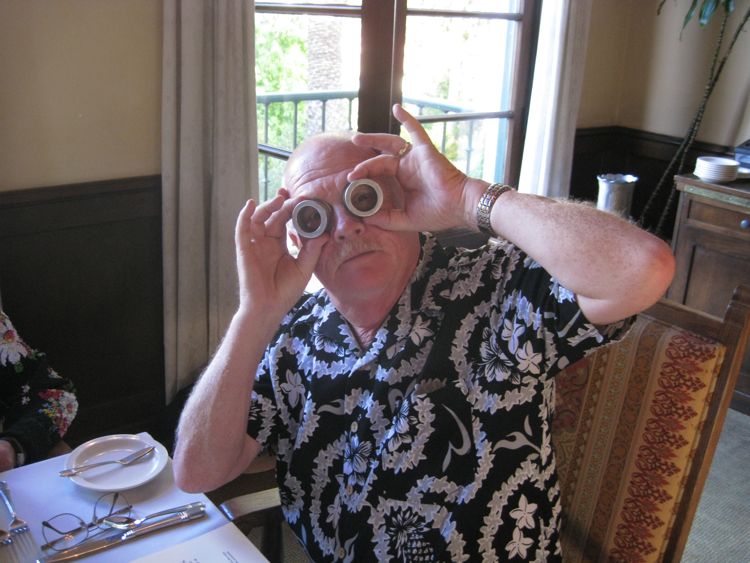 What do you do with napkin rings??
Did You Know? - The napkin ring, sometimes called serviette ring, was originally used to identify the napkins of a household between weekly wash days.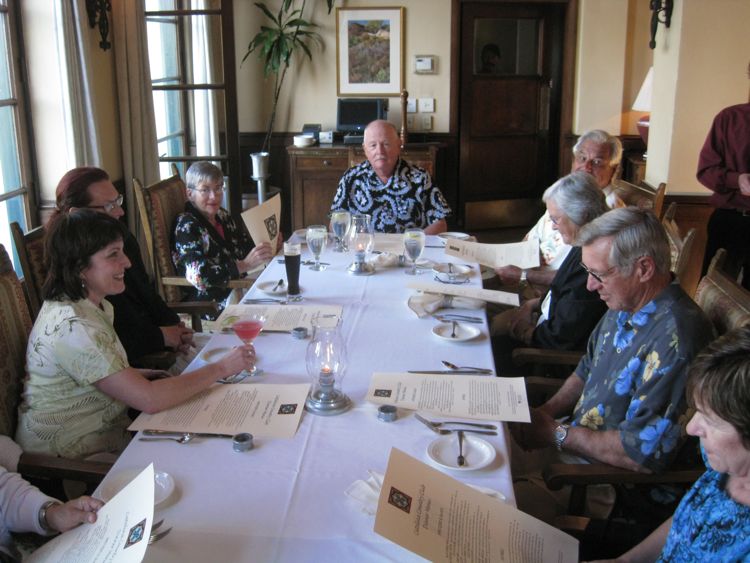 Everything sounds so good!!!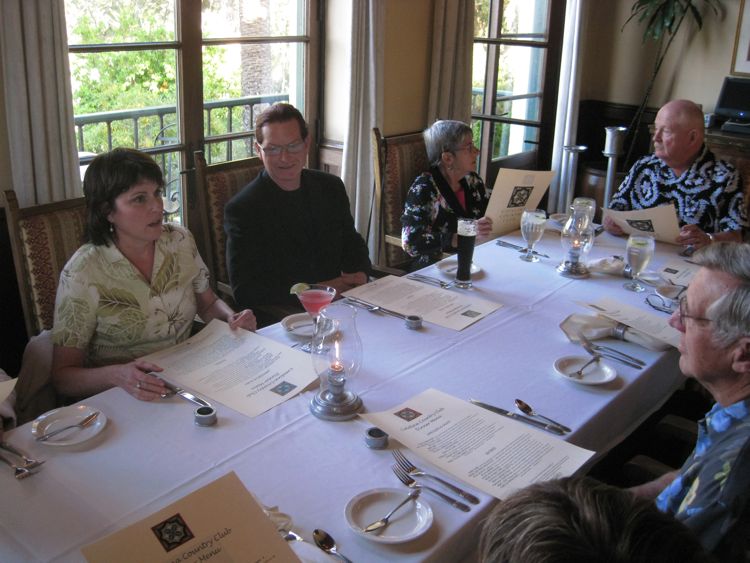 We are getting a lesson in beer making from the beer wizards

Clink!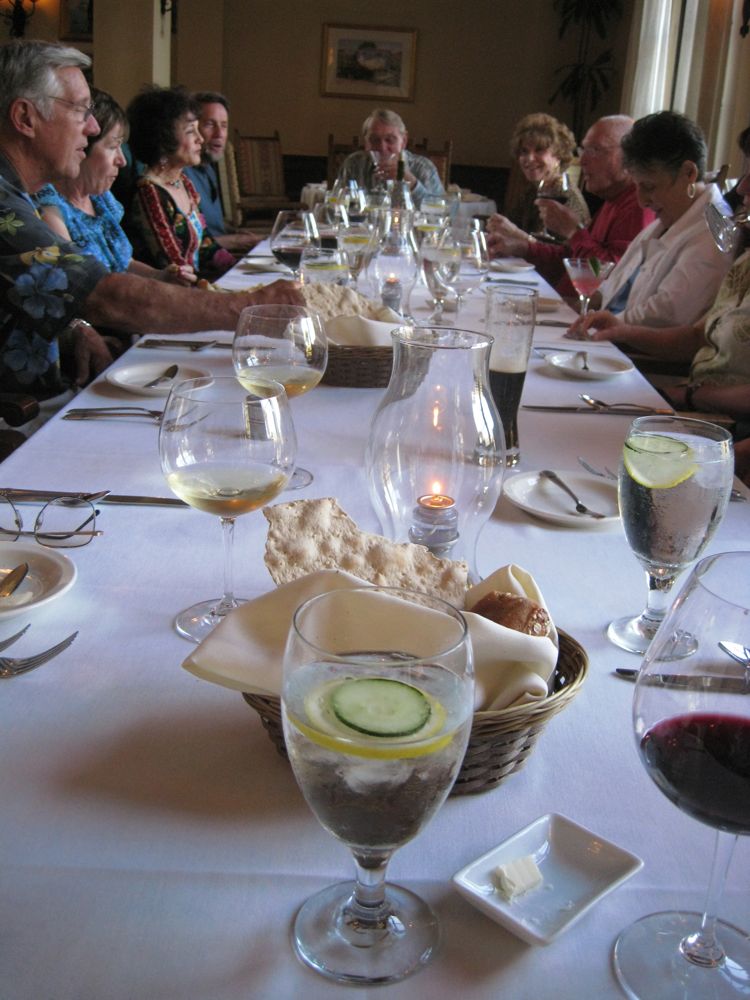 Even the water glasses are first class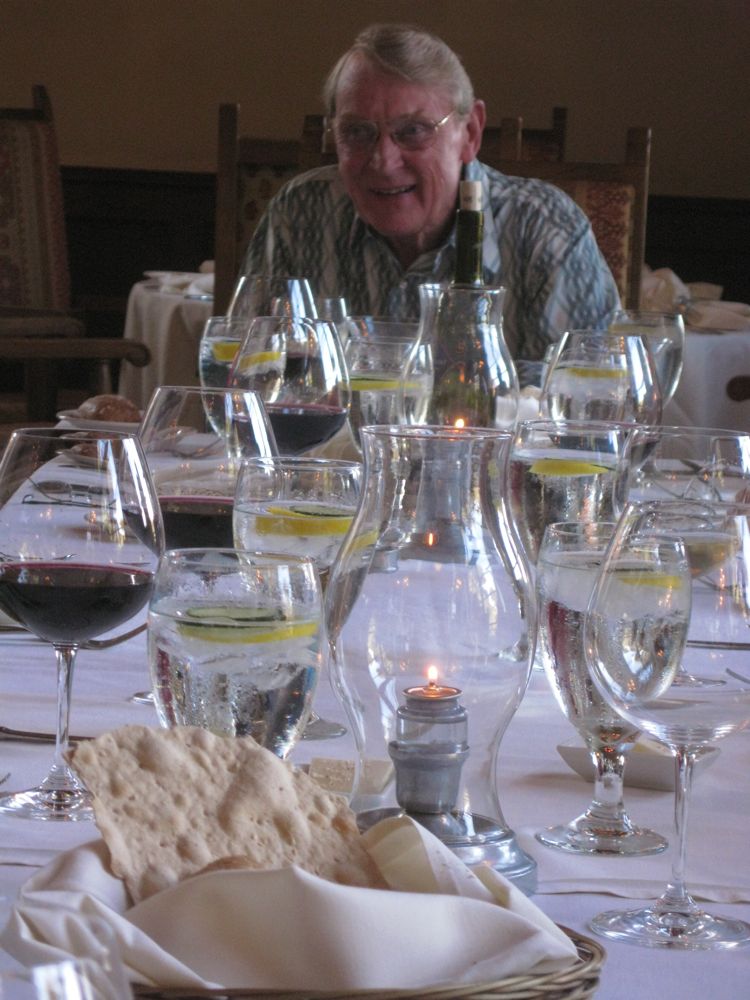 Neal had many many glasses of wine this evening

Neal has a plan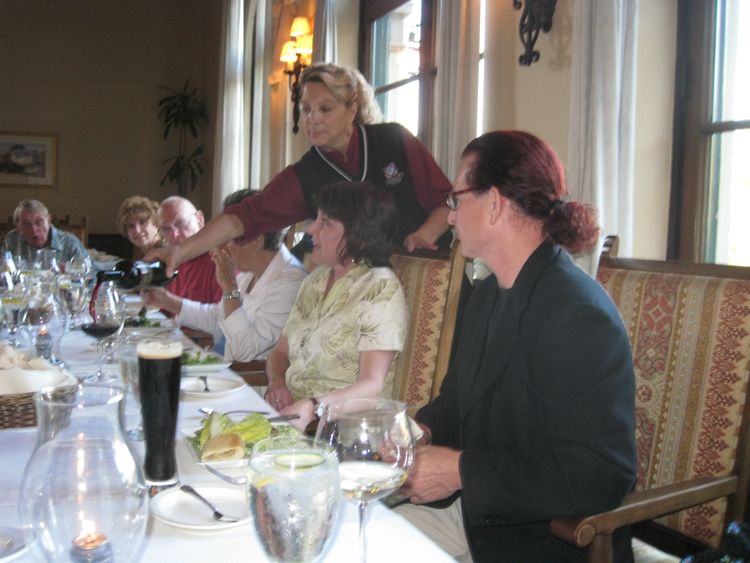 The wine poured all evening
Did You Know? - The word menu, like much of the terminology of cuisine, is French in origin. It ultimately derives from Latin minutus, something made small; in French it came to be applied to a detailed list or résumé of any kind. The original menus that offered consumers choices were prepared on a small chalkboard, in French a carte; so foods chosen from a bill of fare are described as à la carte, "according to the board."
The original restaurants had the menus in the modern sense; these table d'hôte establishments served dishes that were chosen by the chef or the proprietors, and those who arrived ate what the house was serving that day, as in contemporary banquets or buffets. In Europe, the contemporary menu first appeared in the second half of the eighteenth century. Here, instead of eating what was being served from a common table, restaurants allowed diners to choose from a list of unseen dishes, which were produced to order by the customer's selection.
Everyone Absolutely Enjoyed The Meal... Hat's Off To The Chef!!!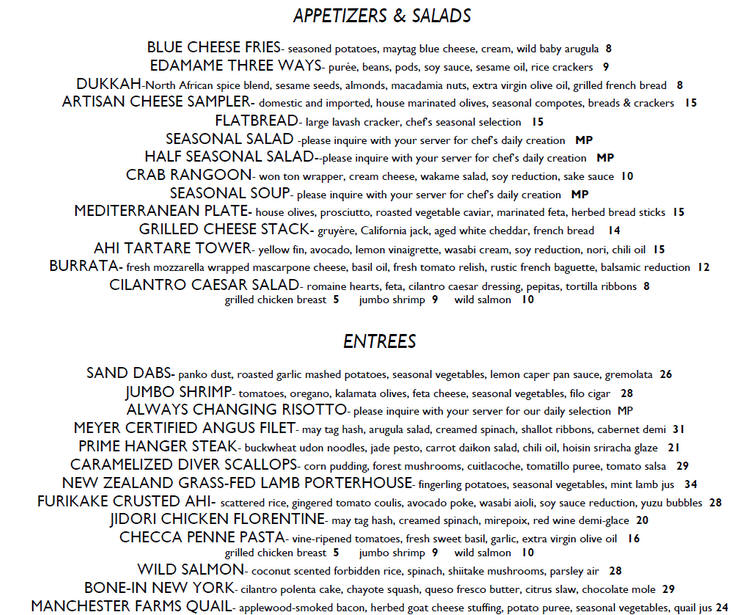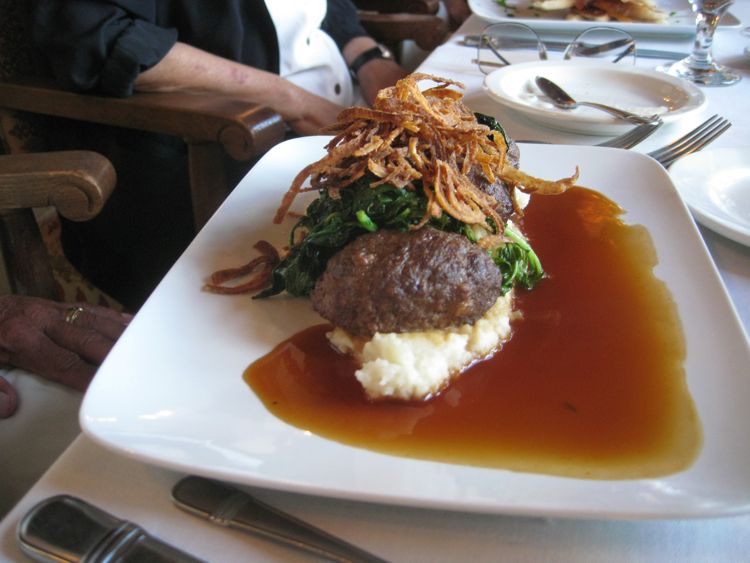 The special.... buffalo meatloaf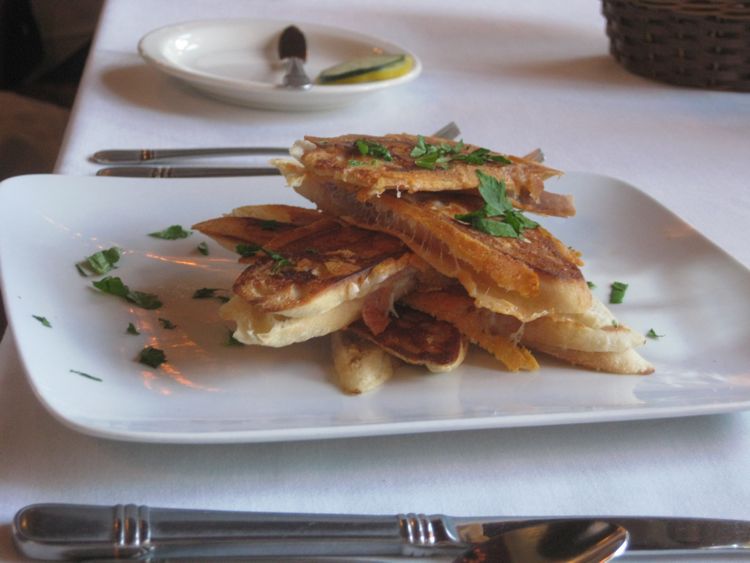 Cheese stack was to die for!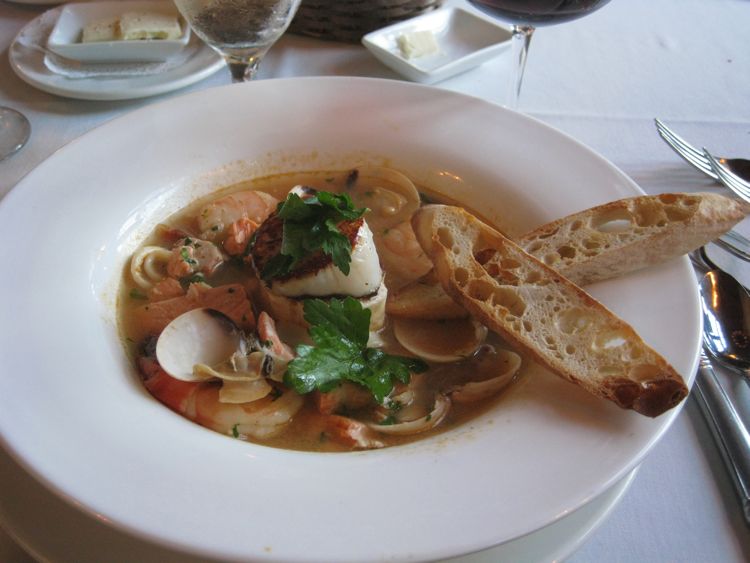 Bouillabaisse was out of this world
Did You Know? - Bouillabaisse (Occitan: bolhabaissa) is a traditional Provençal fish stew originating from the port city of Marseille. The French and English form bouillabaisse comes from the Provençal Occitan word bolhabaissa, a compound that consists of the two verbs bolhir (to boil) and abaissar (to reduce heat, i.e., simmer). Bouillabaisse is a fish soup containing various kinds of cooked fish and shellfish and vegetables, flavored with a variety of herbs and spices such as garlic, orange peel, basil, bay leaf, fennel and saffron.

Burata cheese
Did You Know? - Burrata is a fresh Italian cheese, made from mozzarella and cream. The outer shell is solid mozzarella while the inside contains both mozzarella and cream, giving it an unusual, soft texture. It is usually served fresh, at room temperature. The name "burrata" means "buttered" in Italian.
As with other mozzarellas, Burrata owes its existence to the water buffalo, which was brought to Italy from its native Asia sometime in the 1400s. Water buffalo milk is richer and higher in protein than that of cows, yielding 1.6 times more cheese. It lacks the yellow pigment carotene found in cow's milk, so mozzarella di bufala is pure white. Mozzarella is made with the milk of water buffaloes; in Italy this is a legal requirement, and a similar cheese made with cow's milk is called fior di latte or fiordilatte. In other countries this cheese is often made with cow's milk and sold under the names of mozzarella and burrata.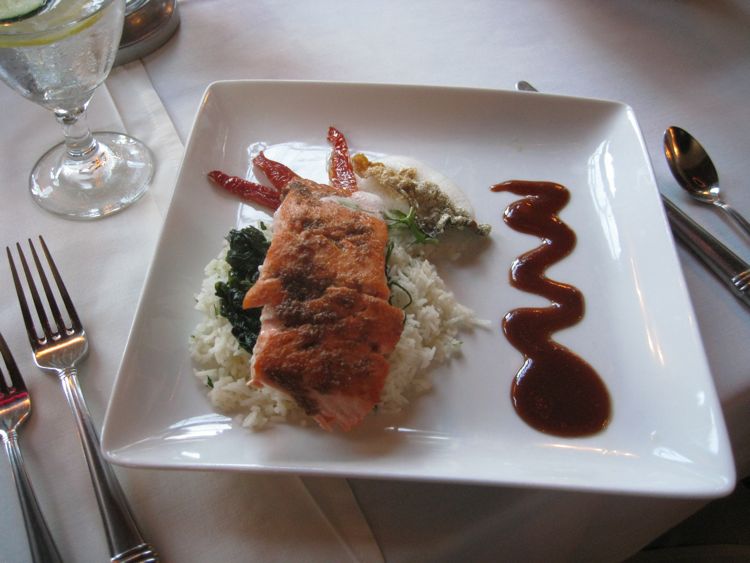 Salmon
Did You Know? - Salmon is a popular food. Classified as an "oily fish",[salmon is considered to be healthy due to the fish's high protein, high Omega-3 fatty acids, and high vitamin D content. Salmon is also a source of cholesterol, with a range of 23–214 mg/100g depending on the species. According to reports in the journal Science, however, farmed salmon may contain high levels of dioxins.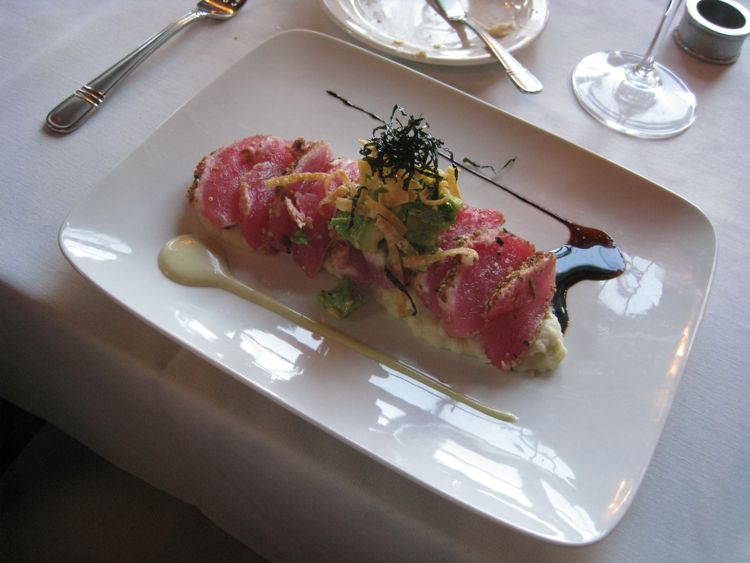 Ahi
Did You Know? - The yellowfin tuna is one of the largest tuna species, reaching weights of over 300 pounds (136 kg), but is significantly smaller than the Atlantic and Pacific bluefin tunas that can reach over 1,000 pounds (454 kg) and slightly smaller than the bigeye tuna and the southern bluefin tuna. Reported sizes in the literature have ranged as high as 239 centimeters (94.1 in) in length and 200 kilograms (441 lb) in weight. The International Game Fish Association (IGFA) record for this species stands at 388 pounds (176 kg). Angler Kurt Wiesenhutter boated this fish in 1977 near San Benedicto Island in the Pacific waters of Mexico. Two larger fish weighing 395 lb and 399.6 lb were boated in 1992 and 1993 respectively. These remarkable fish stand as the largest rod and reel yellowfin tuna captures thus far.

Penne pasta
Did You Know? - Penne is the plural form of the Italian penna, deriving from Latin penna (meaning "feather" or "quill"). In Italy, penne are produced in two main variants: "penne lisce" (smooth) and "penne rigate" (furrowed), the latter having ridges on each noodle. There is also pennoni ("big quills"), which is a wider version of penne.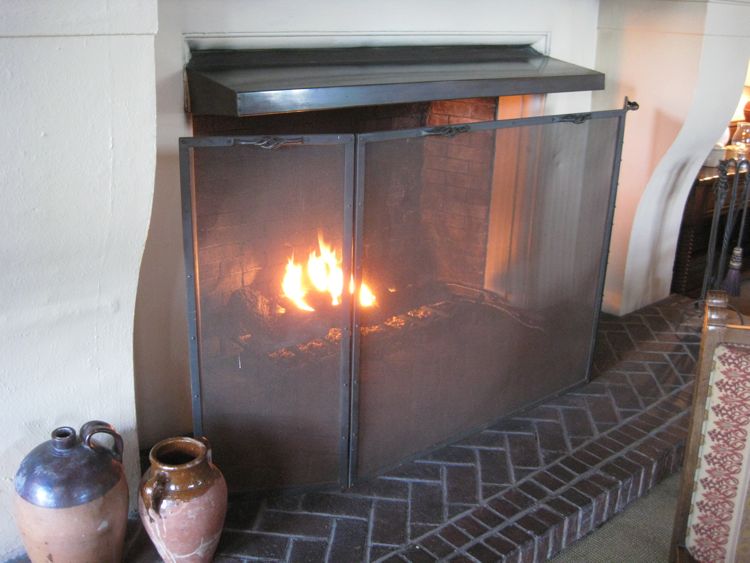 The first felt pretty good!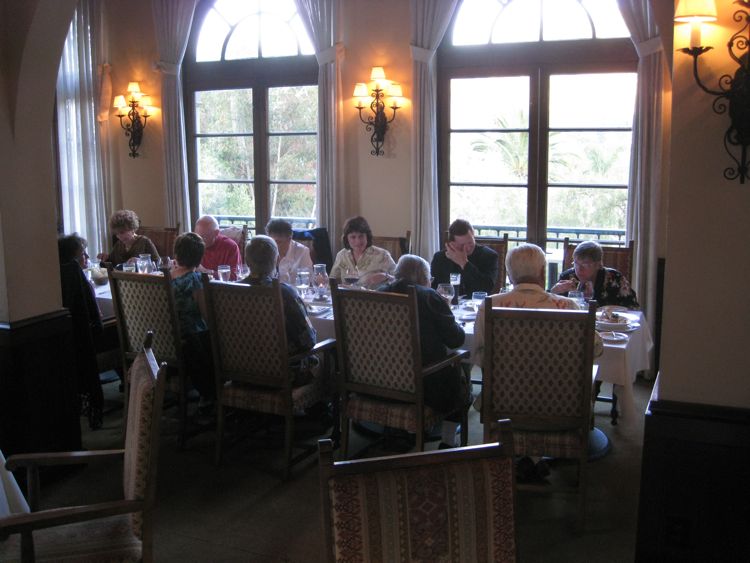 It got pretty quite all of a sudden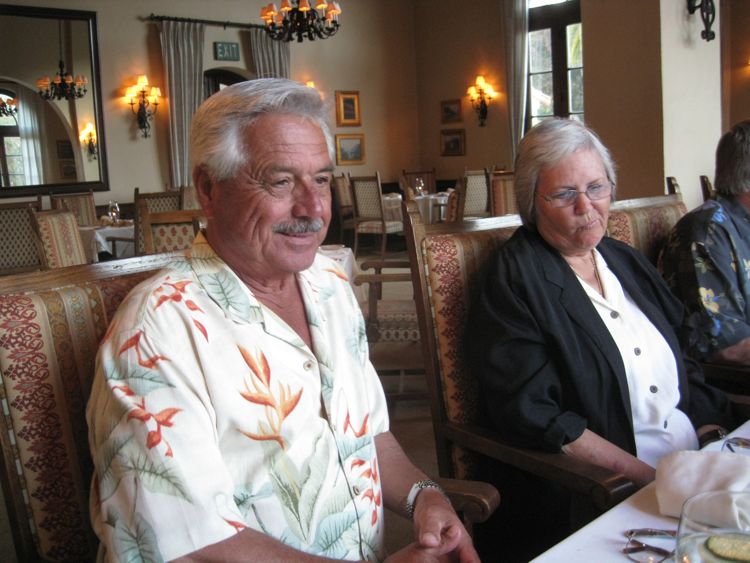 Linda is thinking about the buffalo meatballs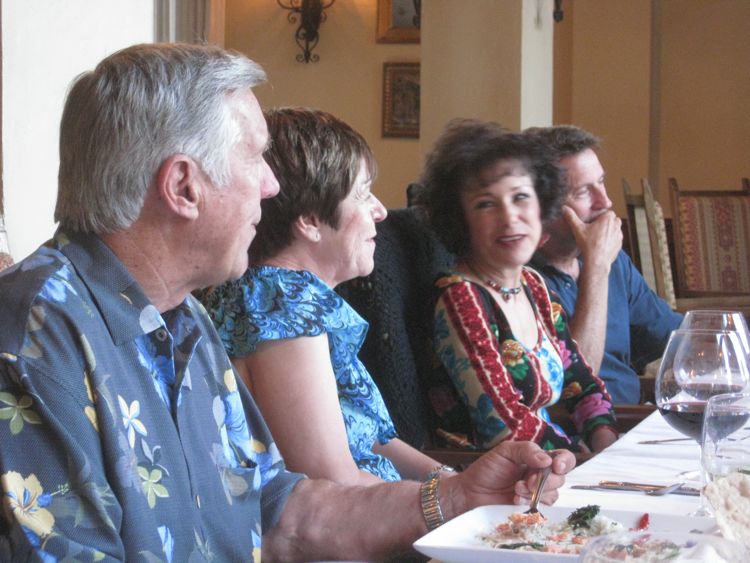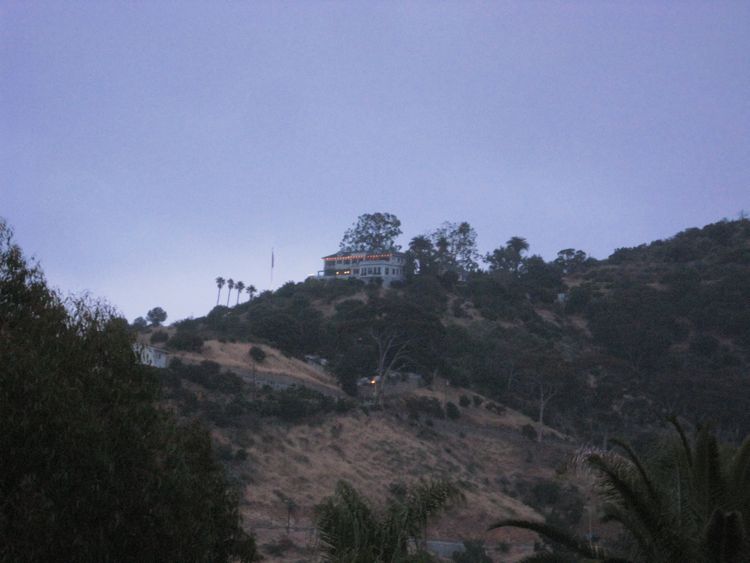 The Wrigley Mansion was visible through the dining room windows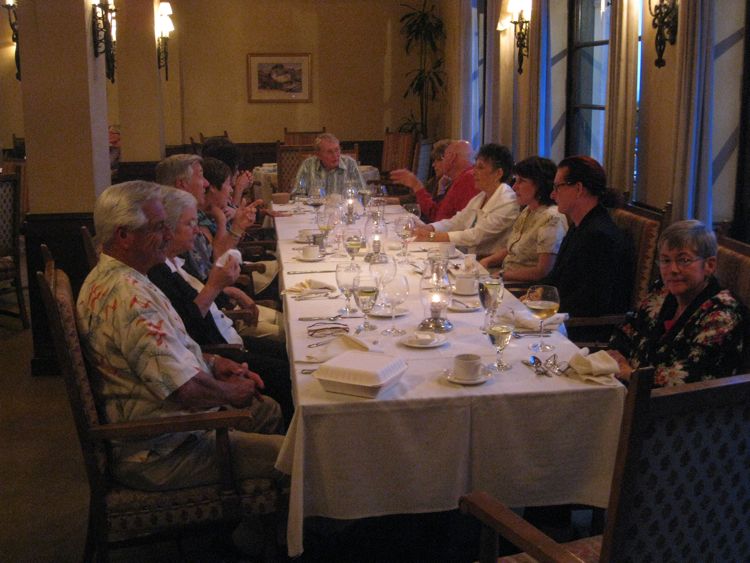 A well behave group

Dinner time stories are a lot of fun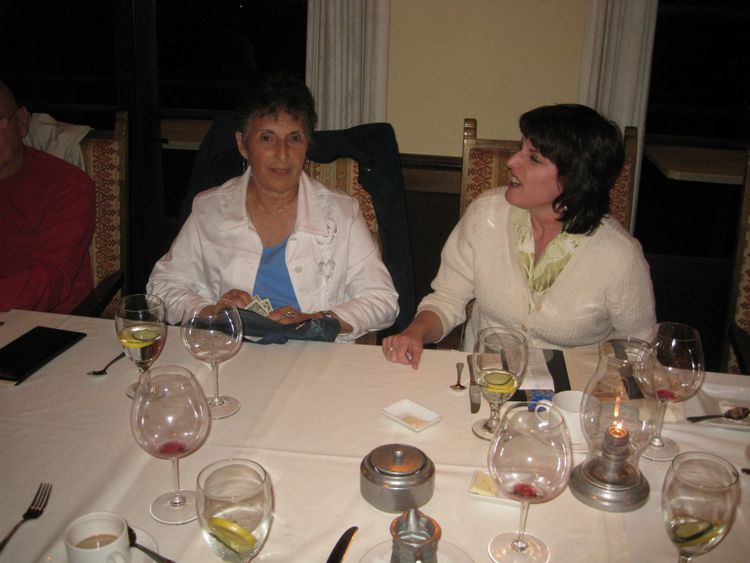 ...and beer can be substituted for duct tape in a pinch....
Did You Know? - The girl's name Irene \i-re- ne\ is pronounced eye-REEN, eye-REE-nee. It is of Greek origin, and its meaning is "peace". Mythology: Greek goddess of peace. Saint Irene (fourth century) was one of the three sisters martyred for their faith in Macedonia. The three-syllable pronunciation is mostly British. Common during the Roman Empire, but first used in English-speaking countries in the mid-19th century. Irina is popular in Russia. Actresses Irene Dunne, Irene Worth.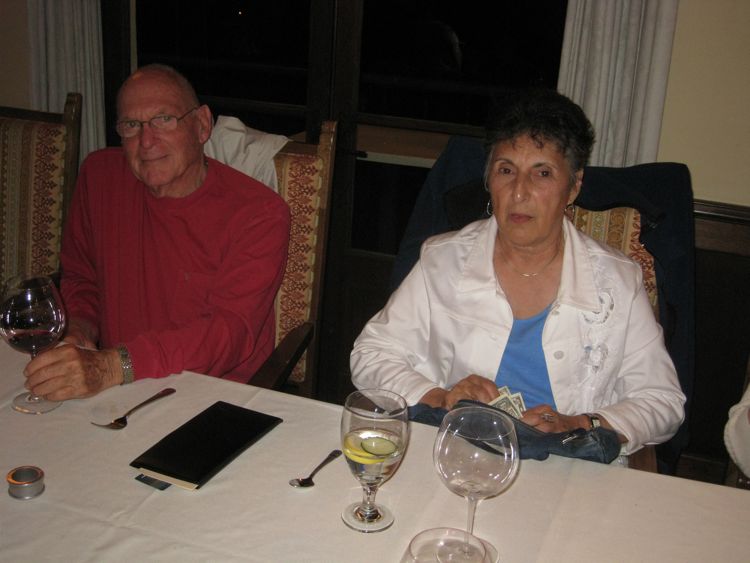 Oh oh!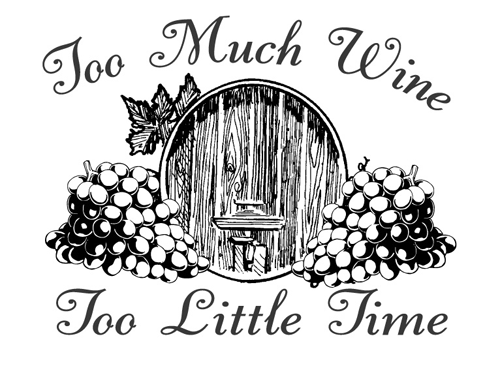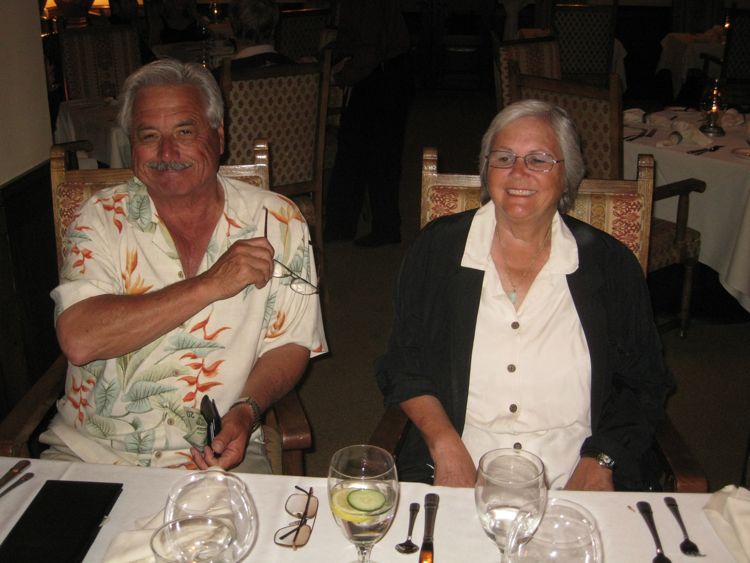 Smiles were everywhere

Ed & Kathy were beginning to wonder about this group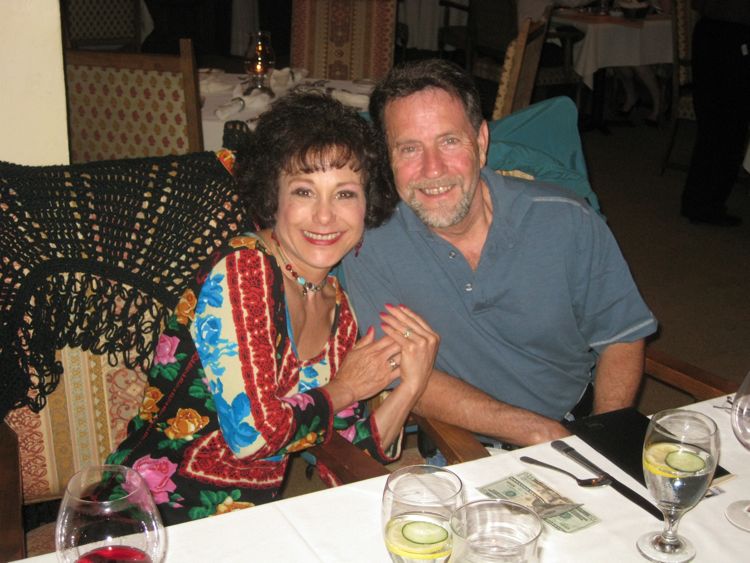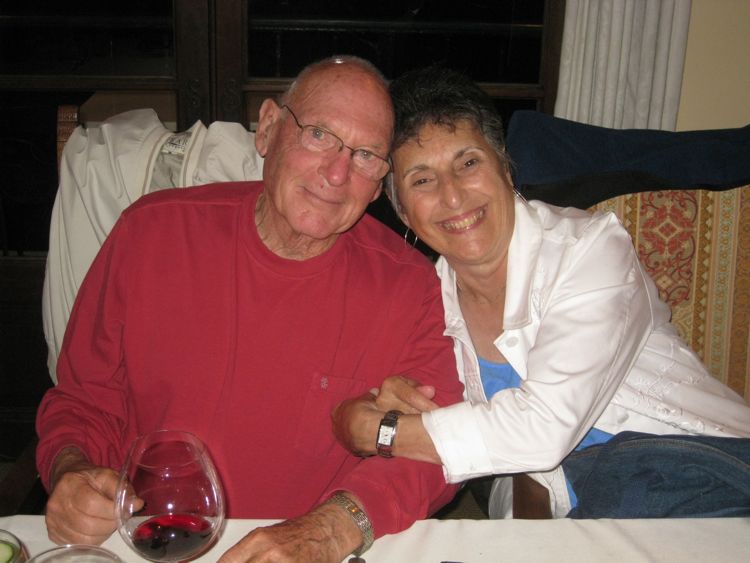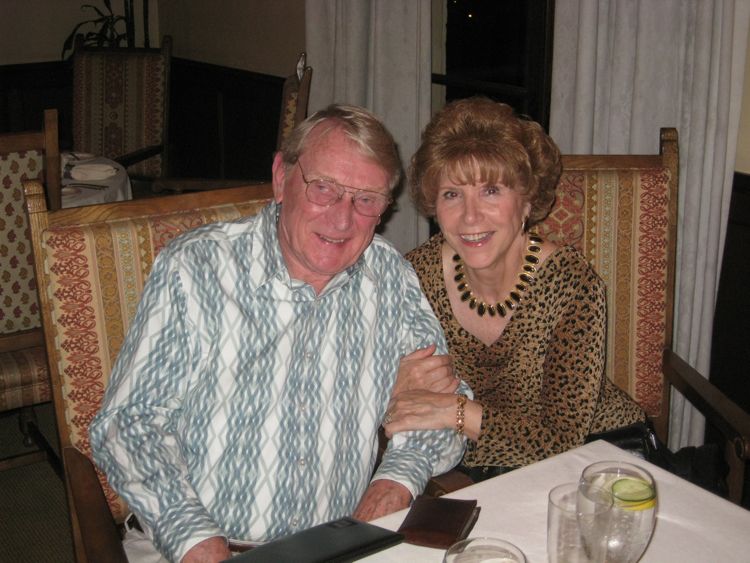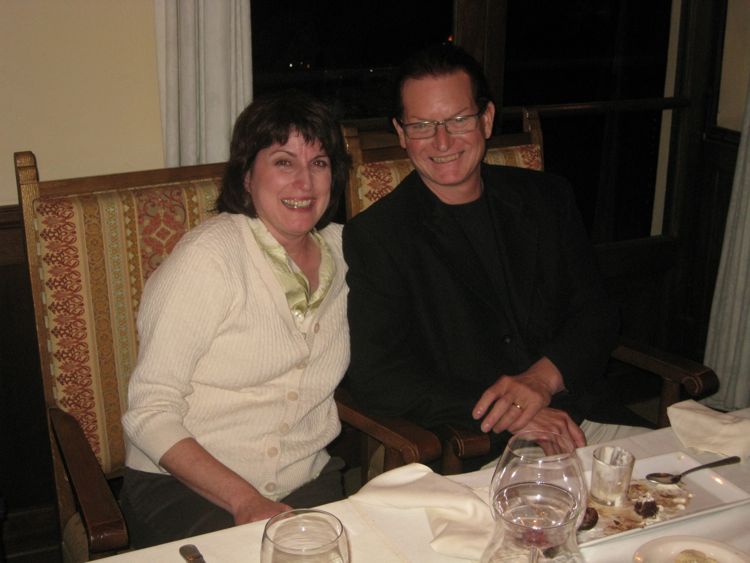 Barbara and Greg were so very informative about beers! We learned loads!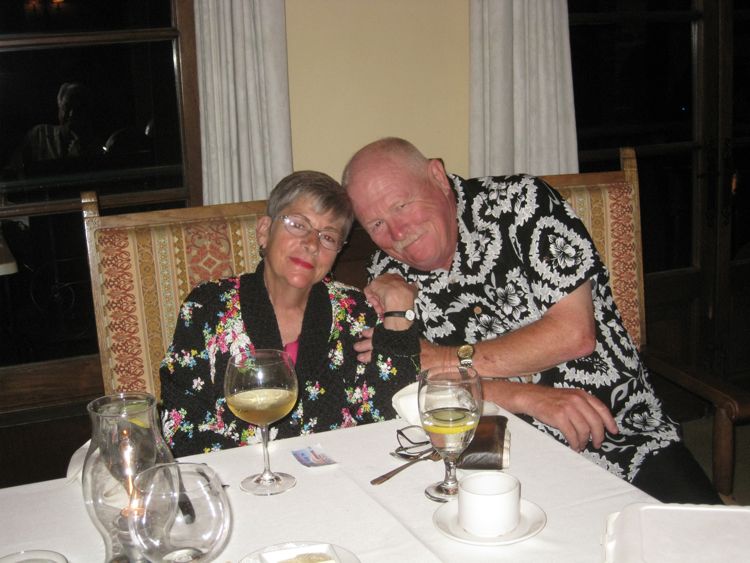 Sue & Paul...The official wine tasters

We walked home and crashed!