Walking Around And Awaiting Fireworks (Page Six)

Thomas and Hannah are on their way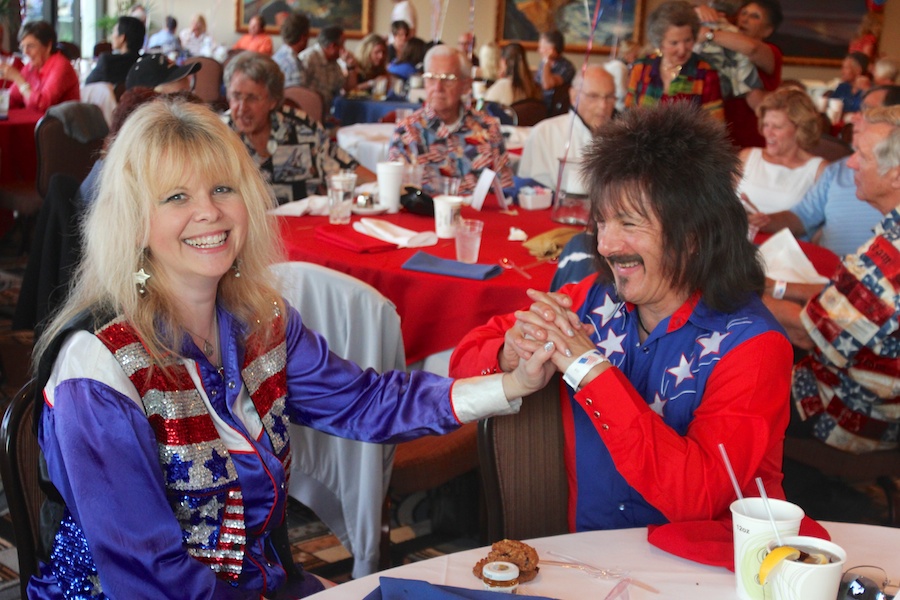 Which bouncy house will Brad get on???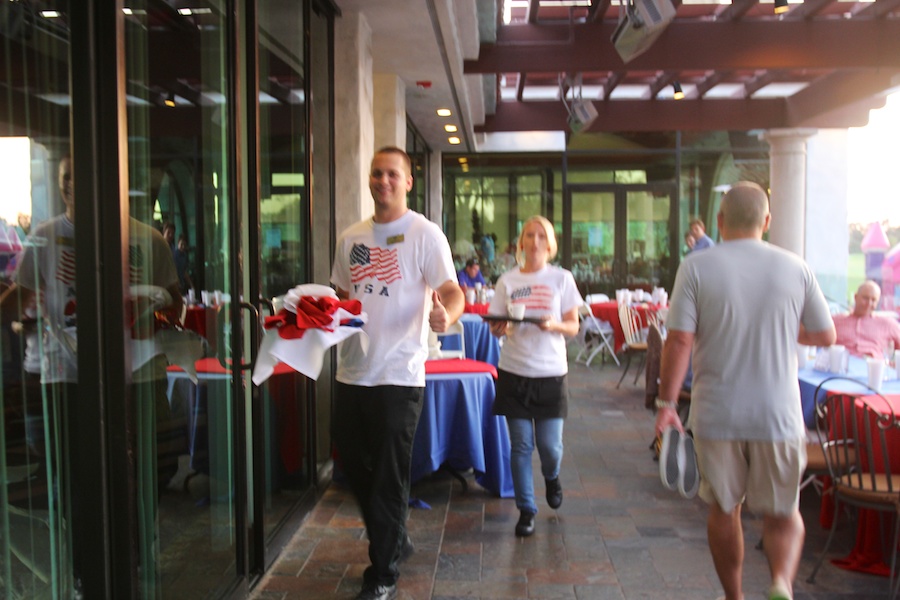 The staff is going at 110%
Outside the Weather Ia Great!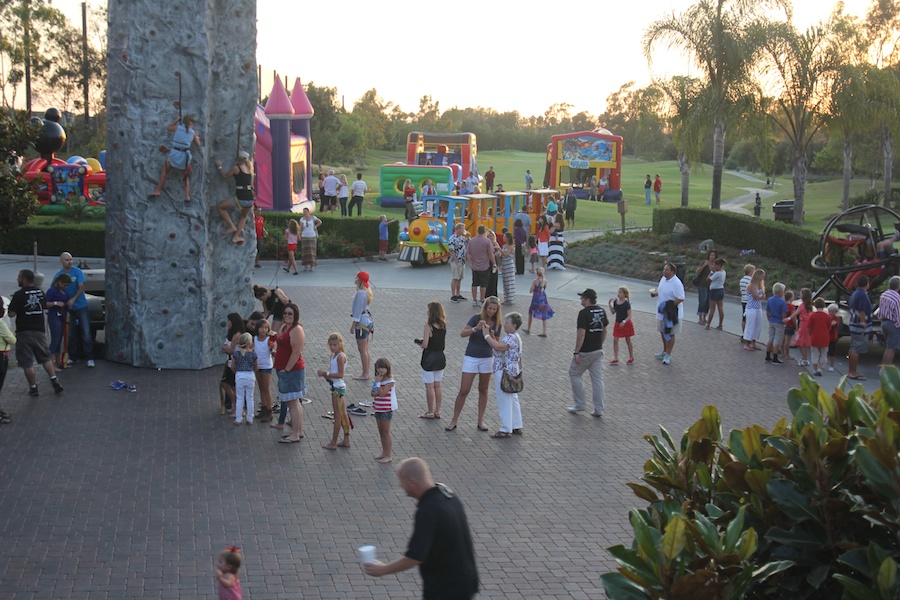 The joint was jumping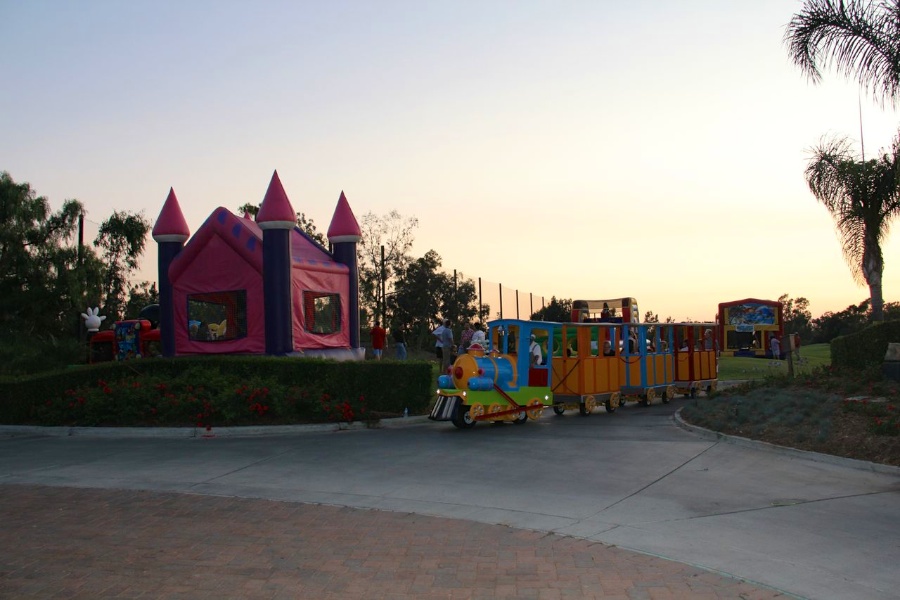 Here comes the Wine Train (Courtesy of Hans)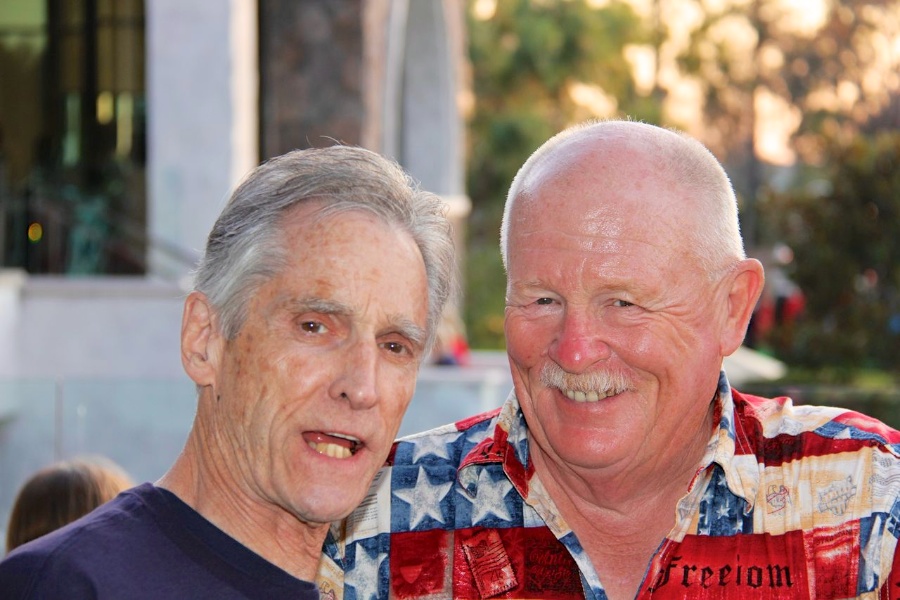 Lucky was looking for a recommendation in which bouncy house to try (Courtesy of Hans)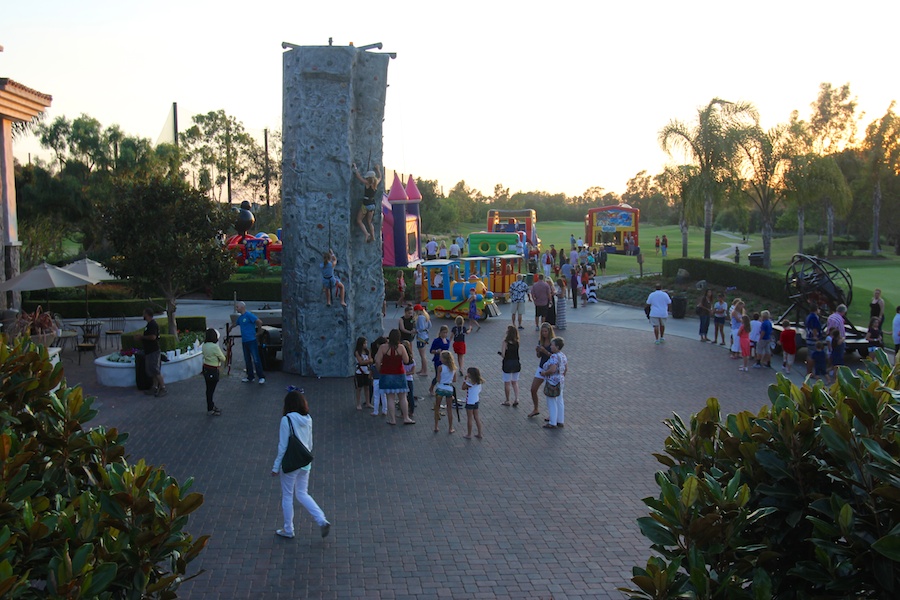 The sun is beginning to set


A great collection of bouncy houses (Courtesy of Hans)

The sun put a gold glow on everything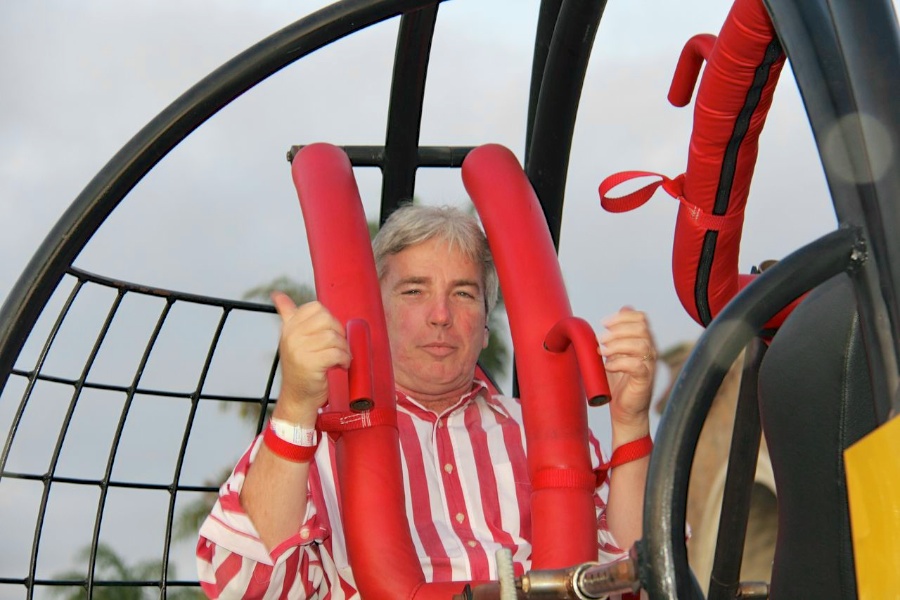 Franklyn tried the wild rides (Courtesy of Hans)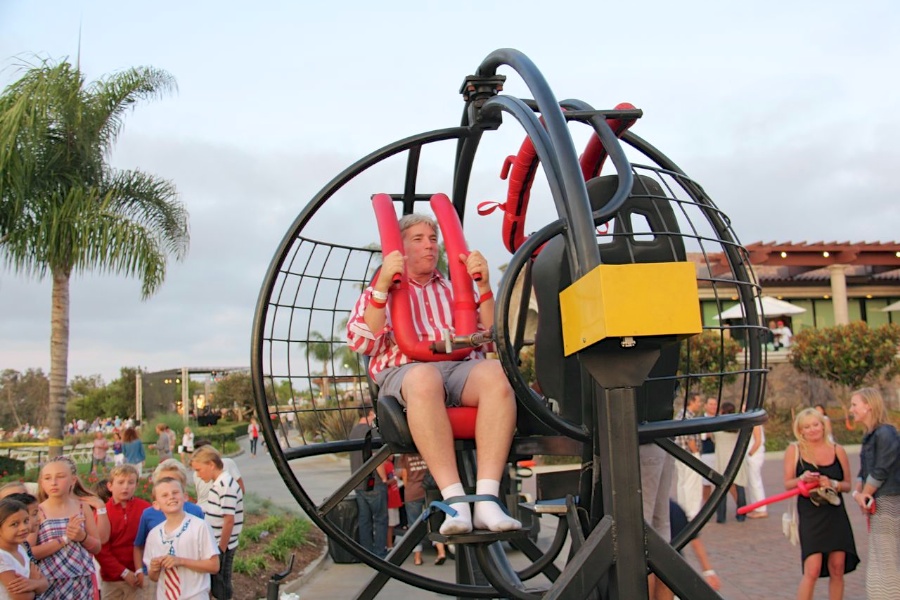 When it goes upside down we find out what was in his pockets (Courtesy of Hans)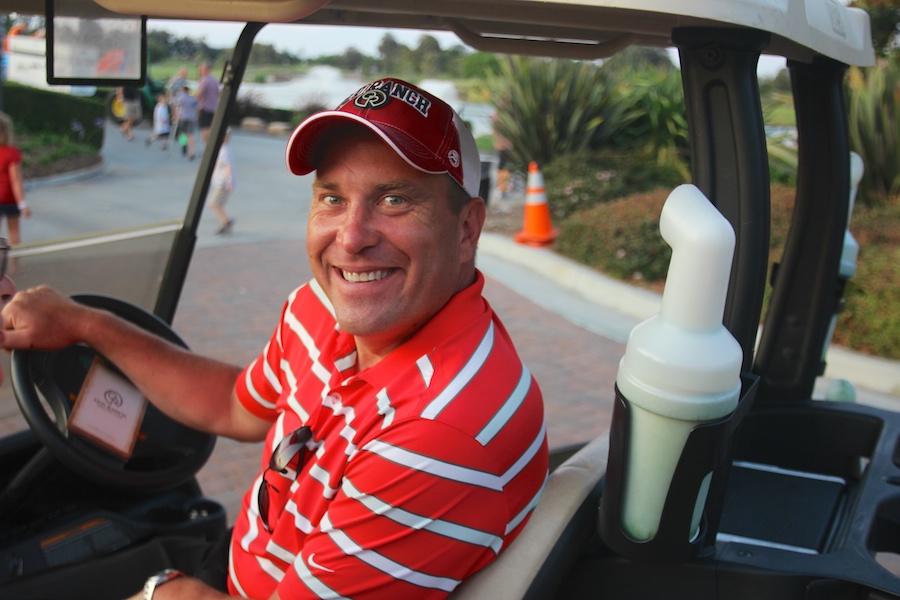 I am NOT stressed.....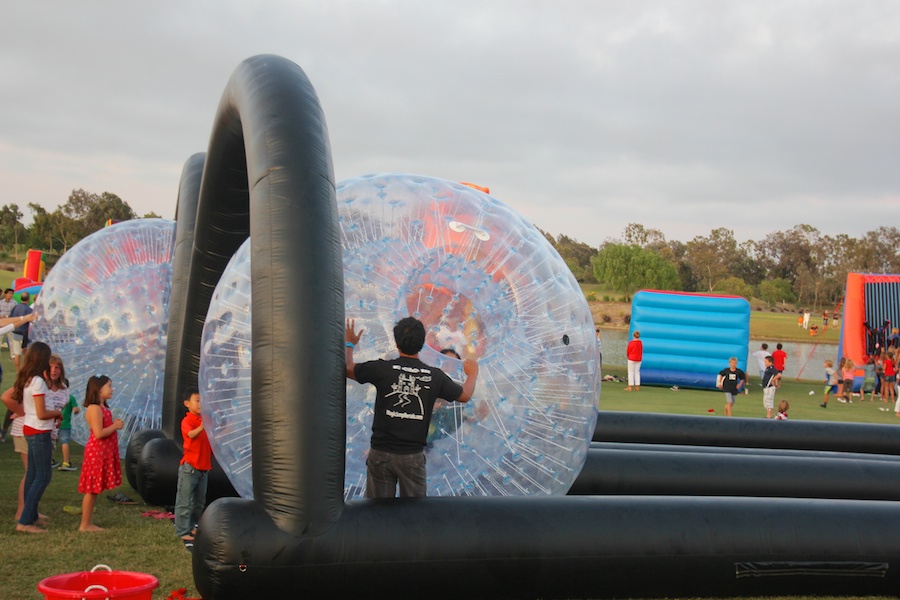 Nick is probably on the inside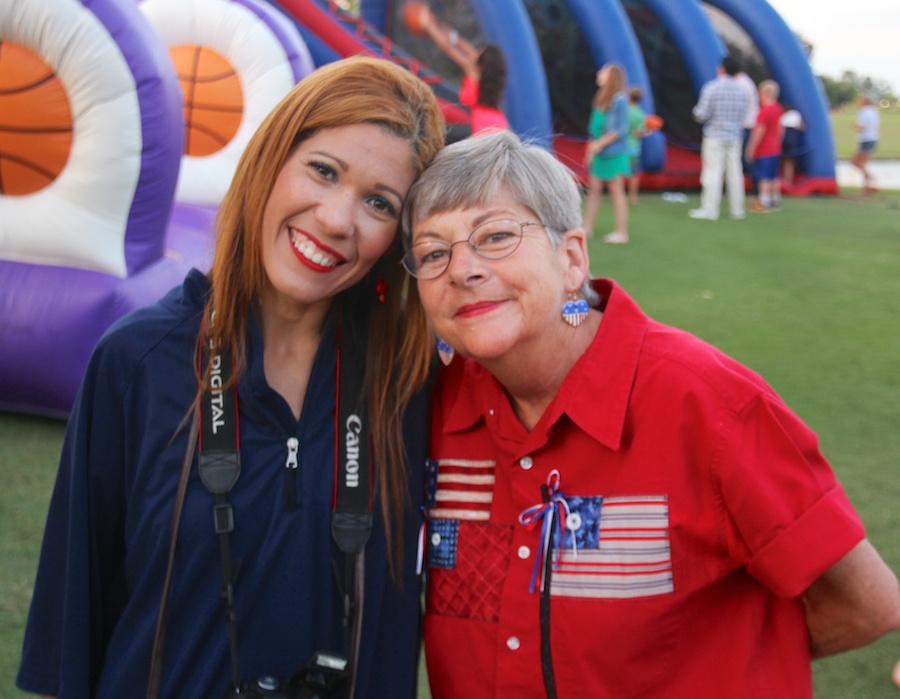 Nick and Grandma Sue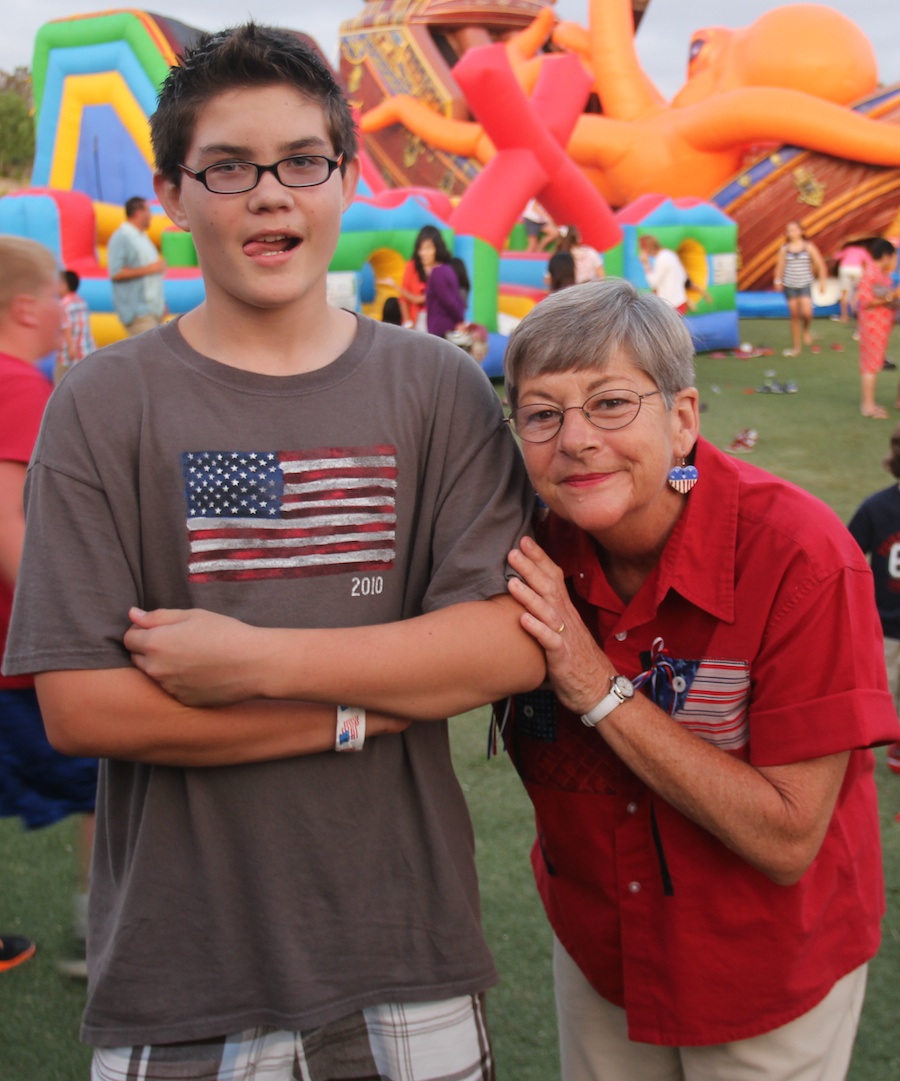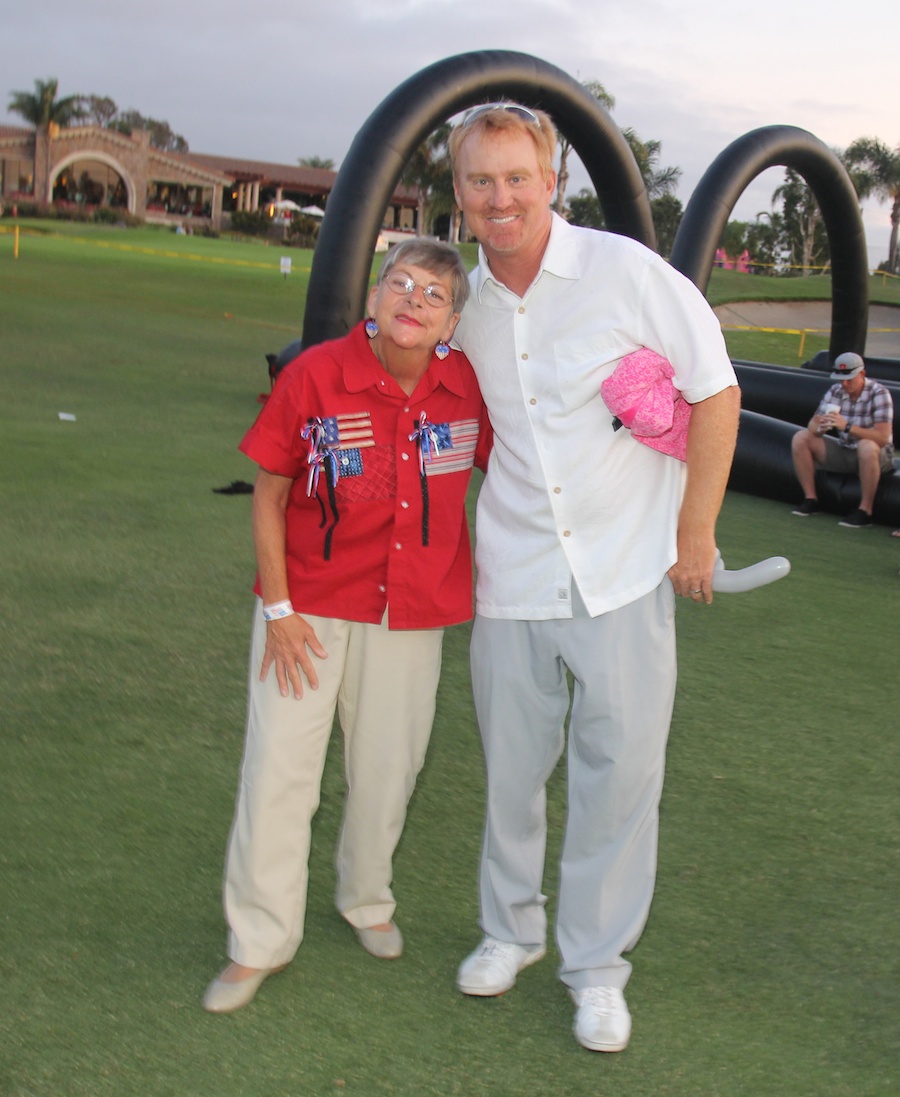 Sue and Tim on the golf course.... Looks normal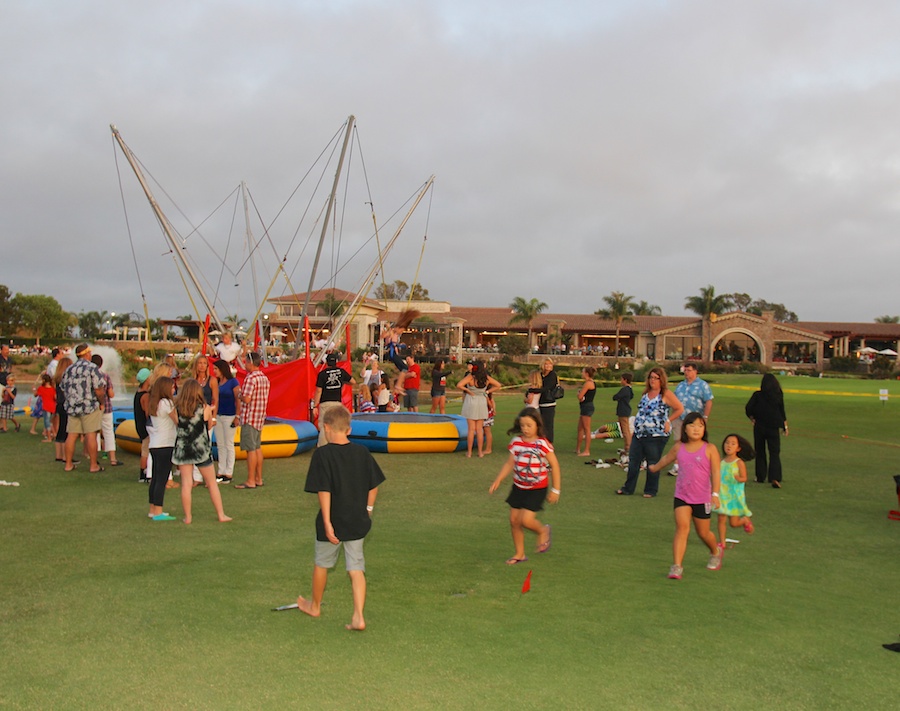 A velcro wall
Did You Know? - Velcro is a company that produces the first commercially marketed fabric hook-and-loop fastener, invented in 1948 by the Swiss electrical engineer George de Mestral. De Mestral patented Velcro in 1955, subsequently refining and developing its practical manufacture until its commercial introduction in the late 1950s.
The word Velcro is a portmanteau of the two French words velours ("velvet"), and crochet ("hook").
Hook-and-loop fasteners consist of two components: typically, two lineal fabric strips (or, alternatively, round "dots" or squares) which are attached (e.g., sewn, adhered, etc.) to the opposing surfaces to be fastened. The first component features tiny hooks; the second features even smaller and "hairier" loops. When the two components are pressed together, the hooks catch in the loops and the two pieces fasten or bind temporarily.[4] When separated, by pulling or peeling the two surfaces apart, the velcro strips make a distinctive "ripping" sound.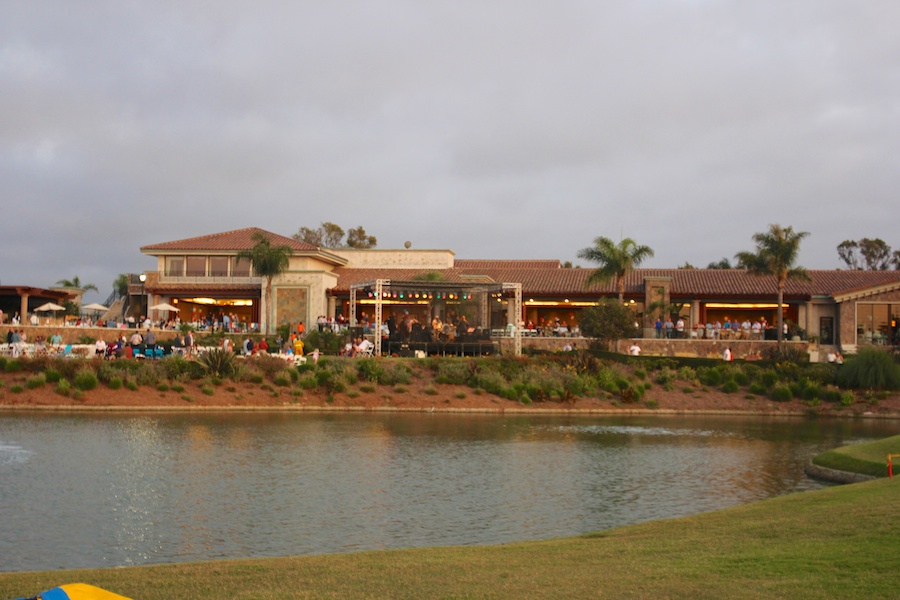 900+ members and guests

What a contraption...
Did You Know? - A bungee cord (sometimes spelled bungie), also known as a shock cord, (Occy strap / Octopus strap in Australian common usage) is an elastic cord composed of one or more elastic strands forming a core, usually covered in a woven cotton or polypropylene sheath.
The sheath does not materially extend elastically, but it is braided with its strands spiraling around the core so that a longitudinal pull causes it to squeeze the core, transmitting the core's elastic compression to the longitudinal extension of the sheath and cord. Specialized bungees, such as some used in bungee jumping, may be made entirely of elastic strands.

Rolling rolling rolling... Yes... There is a kid on the inside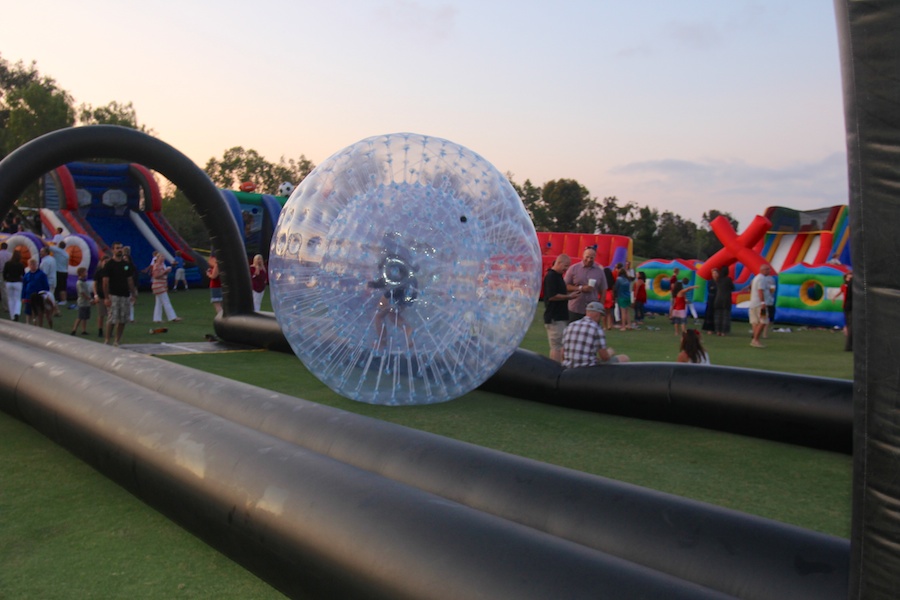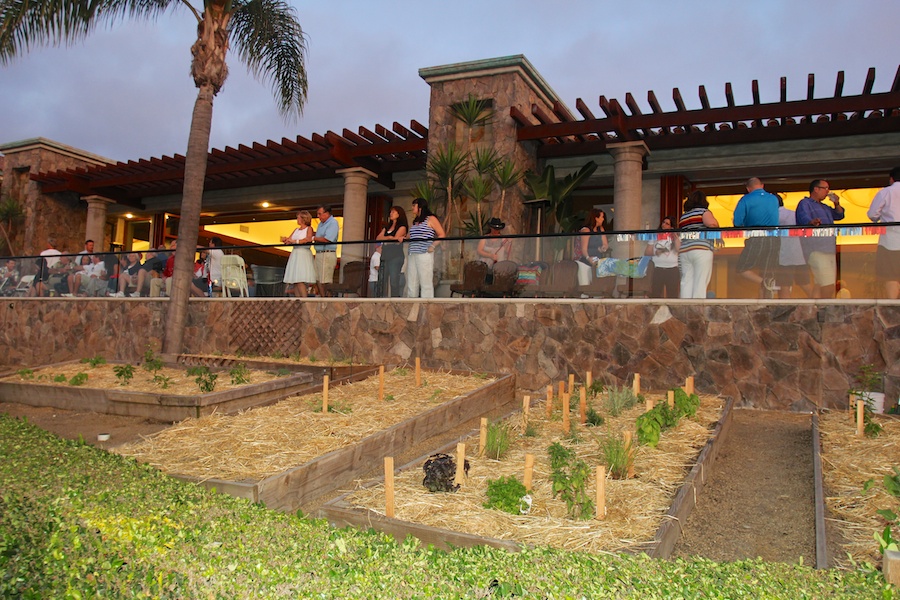 The garden was looking pretty good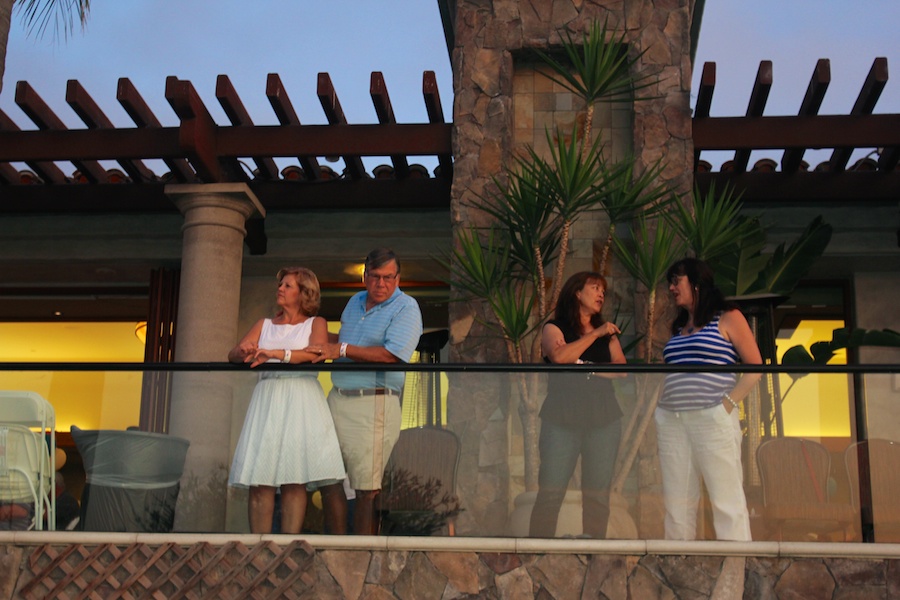 Watching the world go by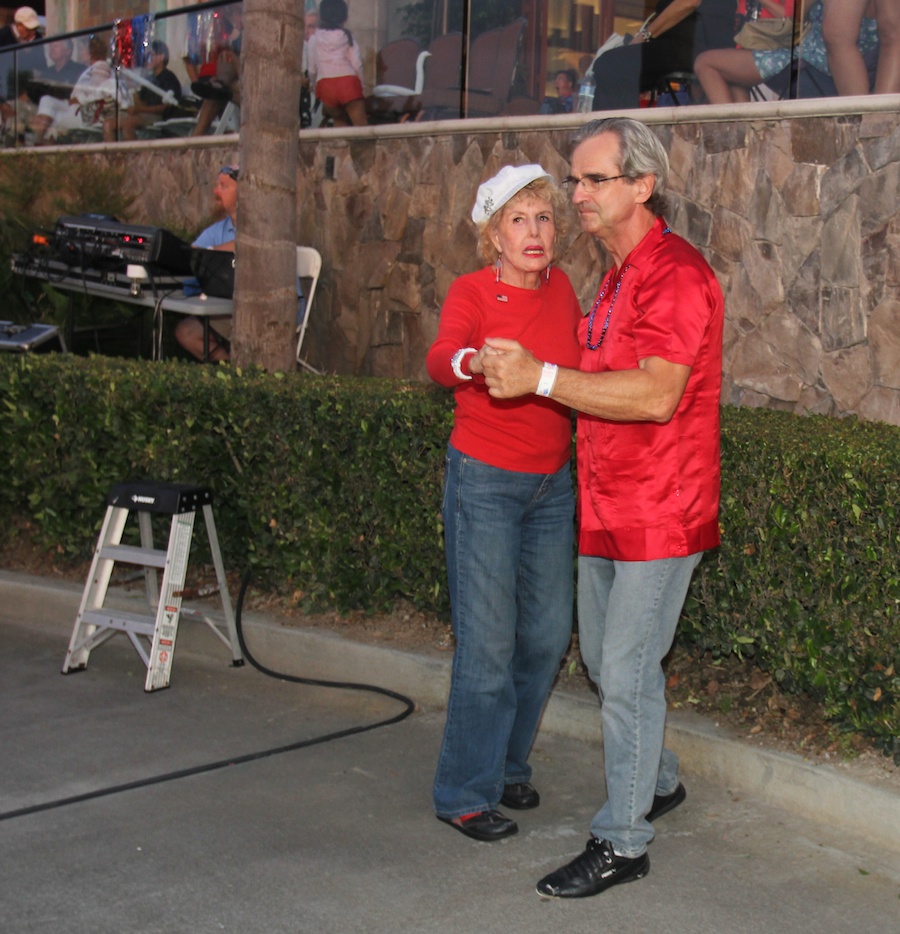 Time to dance... Will and Iris show how it is done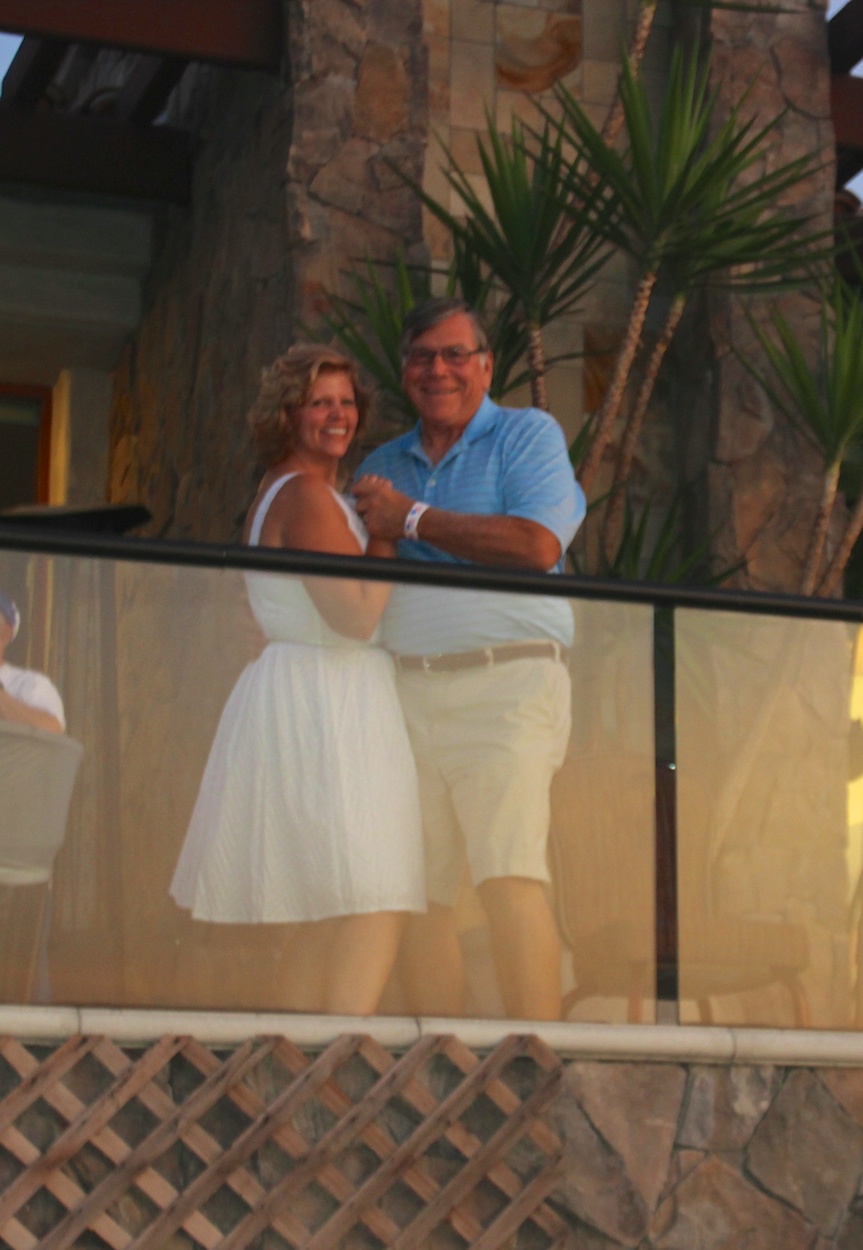 On a cruise ship???

We need a dance floor next time

Donna and Bob show how it is done

Good sounds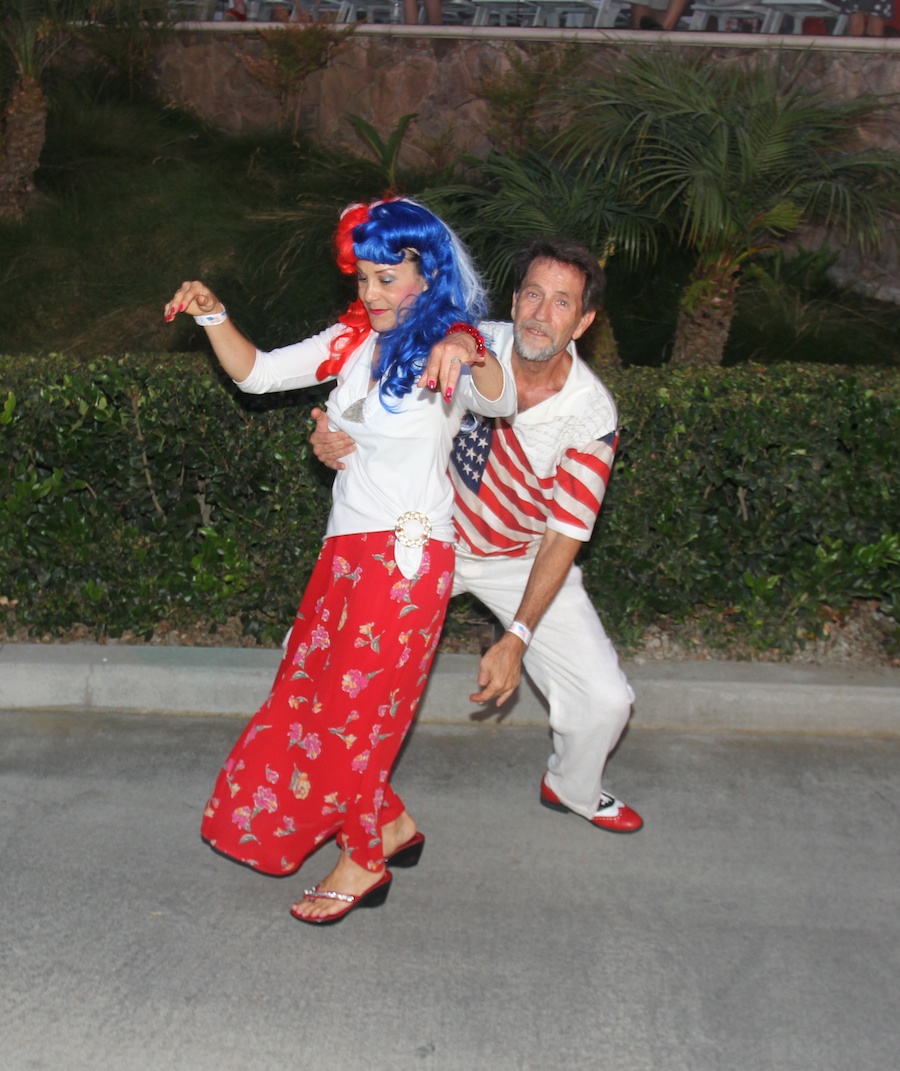 "Bob... Do NOT flip her.... now"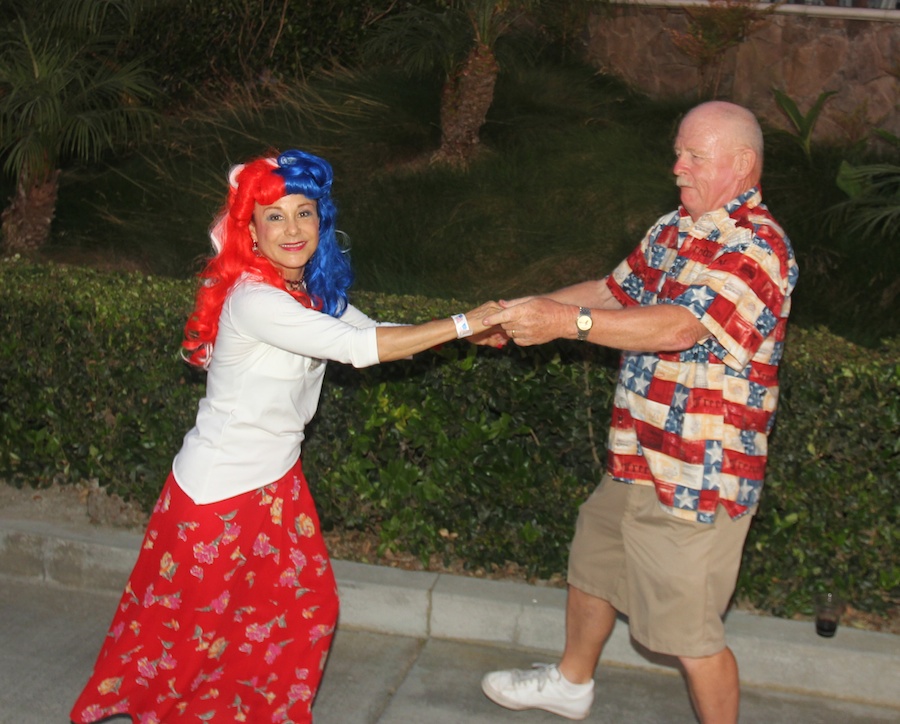 Donna dances with the fat boy

Beep beep!!! Coming through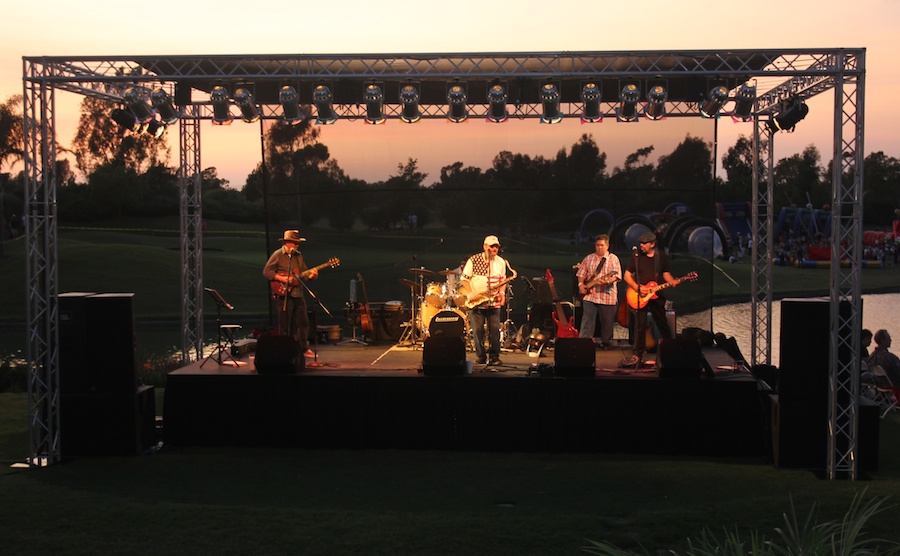 The band is fired up

Oe Vey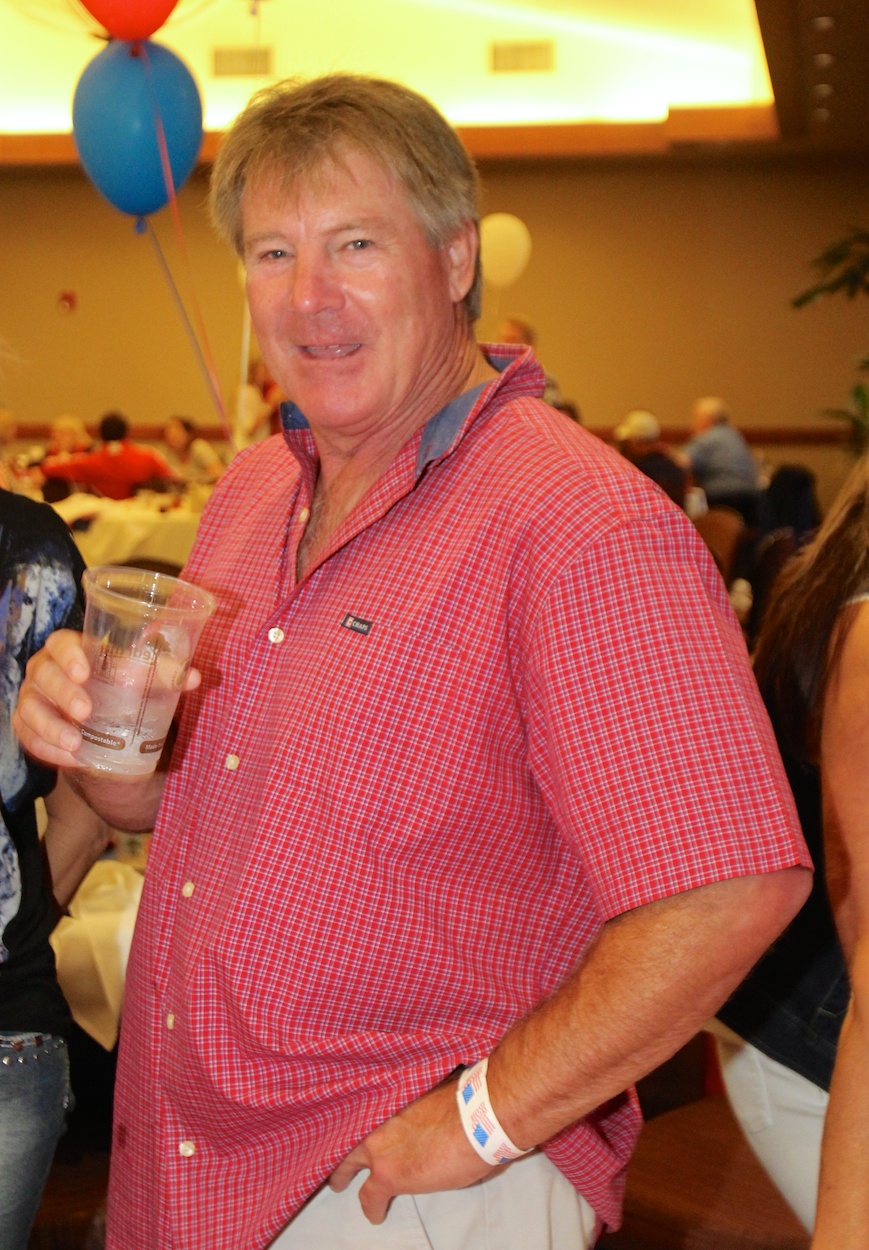 Shaun enjoying the party

The banquet room was full

The dining room was full also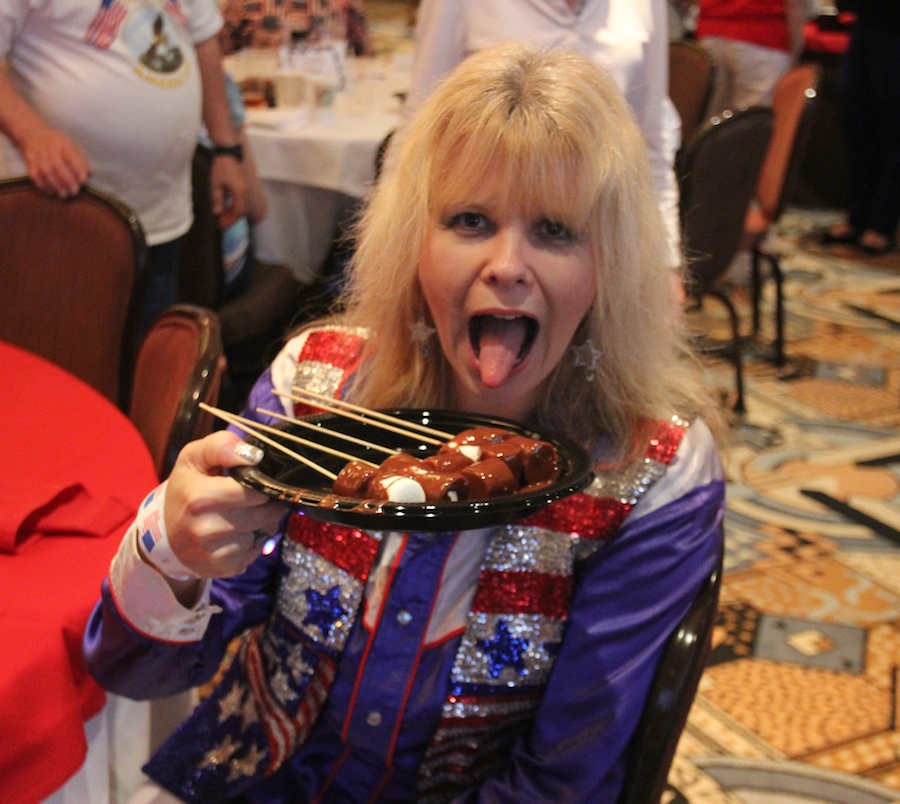 The photographer will get in trouble for this shot...
Chocolate dipped marshmellows disappeared quickly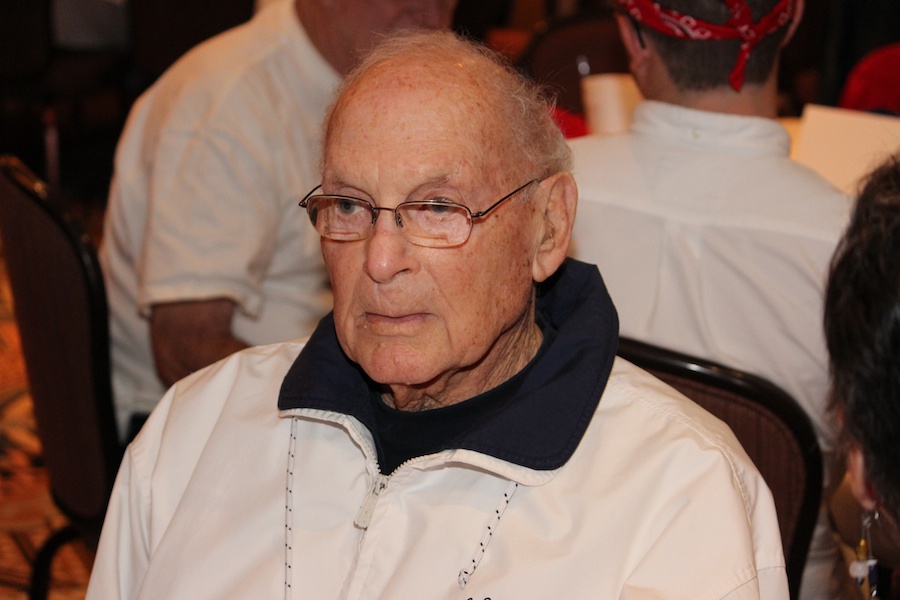 Herb is taking it all in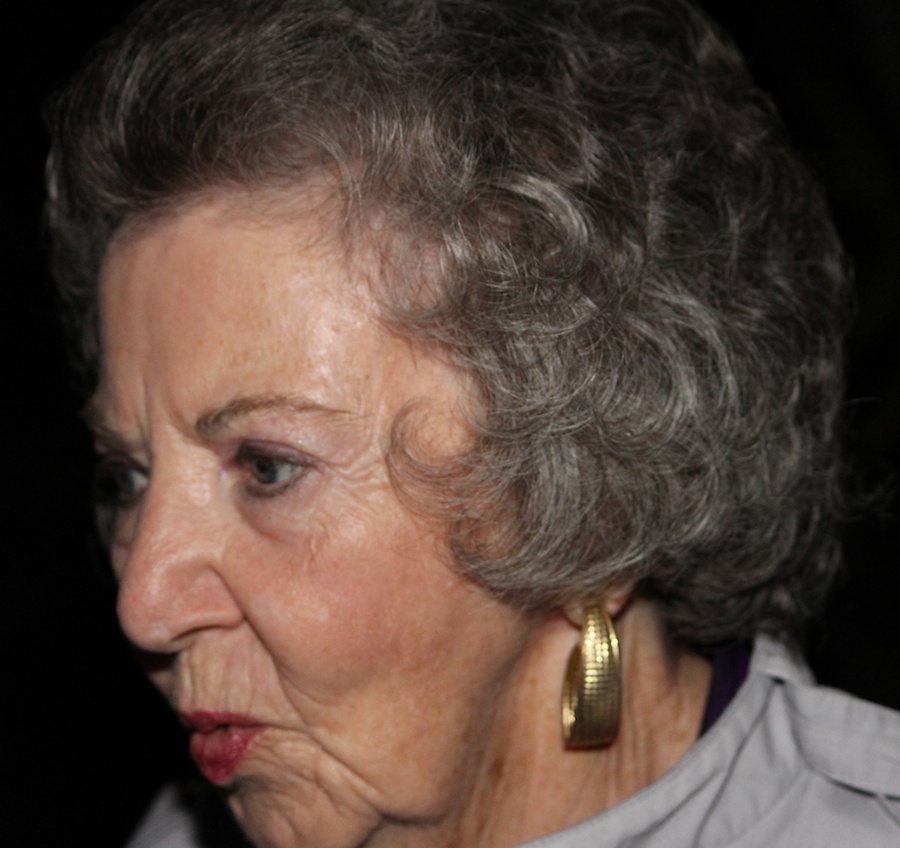 Lorraine shared some stories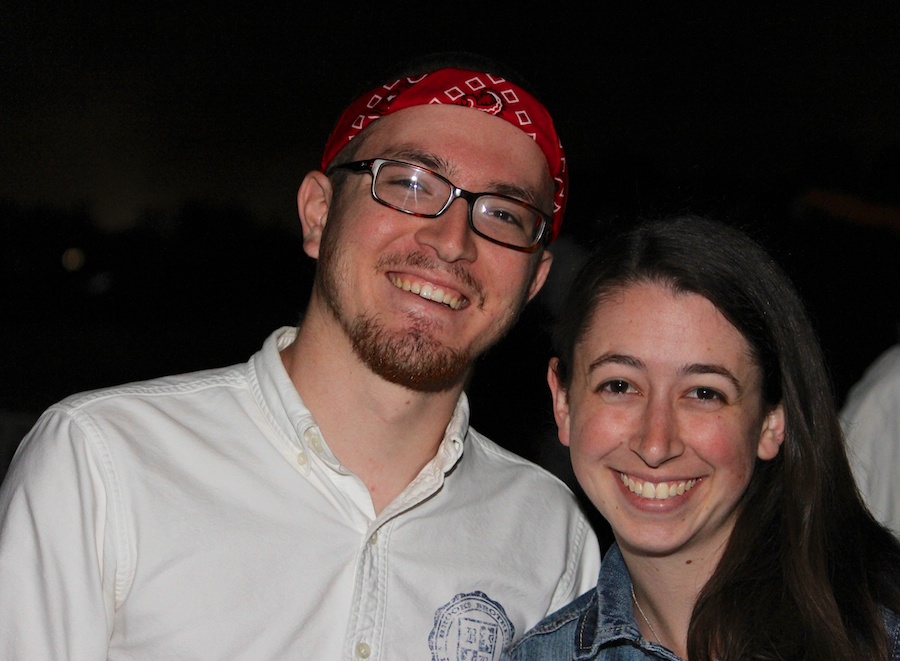 Thomas and Hannah are ready for the fireworks