Setting Up (Page Four)
Looks normal on the outside but inside is a beehive of activity!

Looks normal on the outside but it is busy inside

We had so many people we had two checkin areas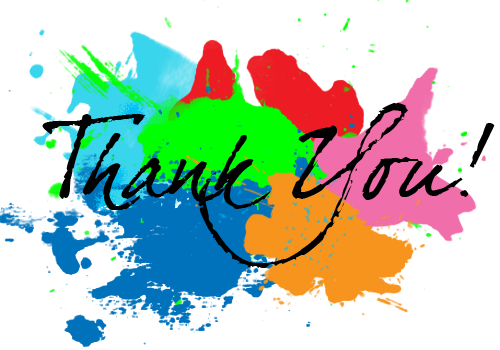 Dear Old Ranch Management & Staff....
Thank you agian for making Independence Day 2013 so special for our friends and family. To a person, our guests commented how how well everything was done, how great the food was, how superbe the service and friendly the staff, and how nice everything looked. Each of you made it special in your own way!
It was so nice to watch everyone having such a good time and meeting new friends.
Below is a little bit of the evidence how hard you worked to make things special for us! We indeed appreciate your effort and decication.
God Bless.
Paul & Sue Liles Family & Friends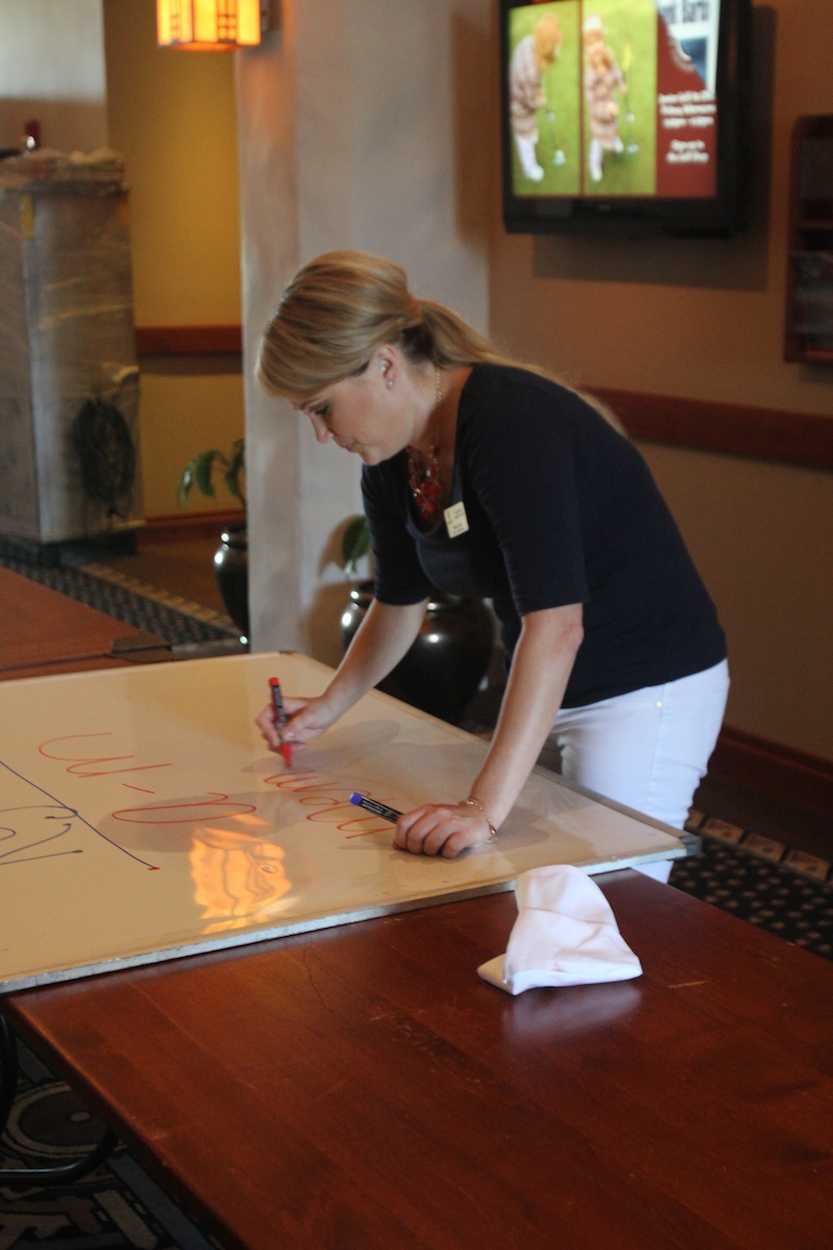 Renee busy with final coordination activities

Tables seem to be ready to go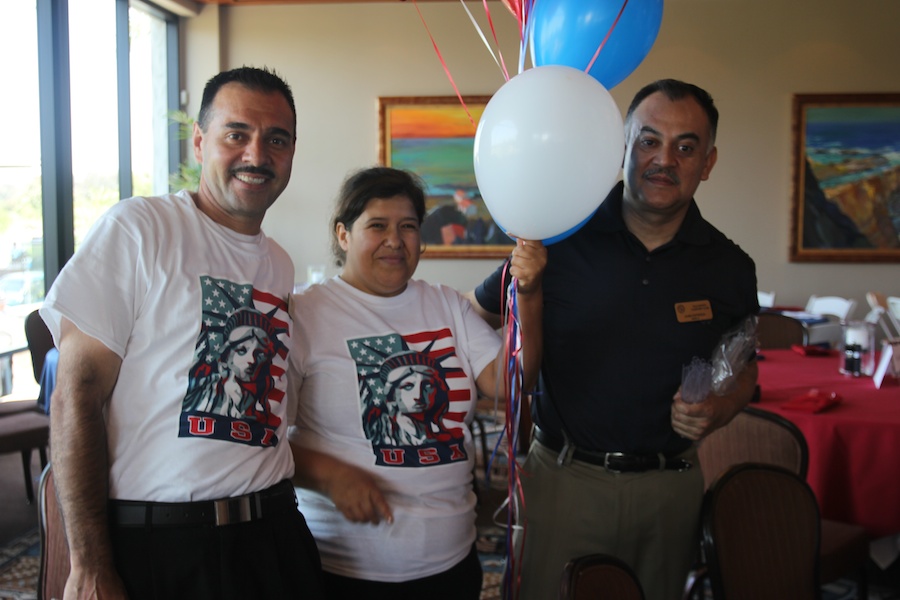 The troops are scrambling like mad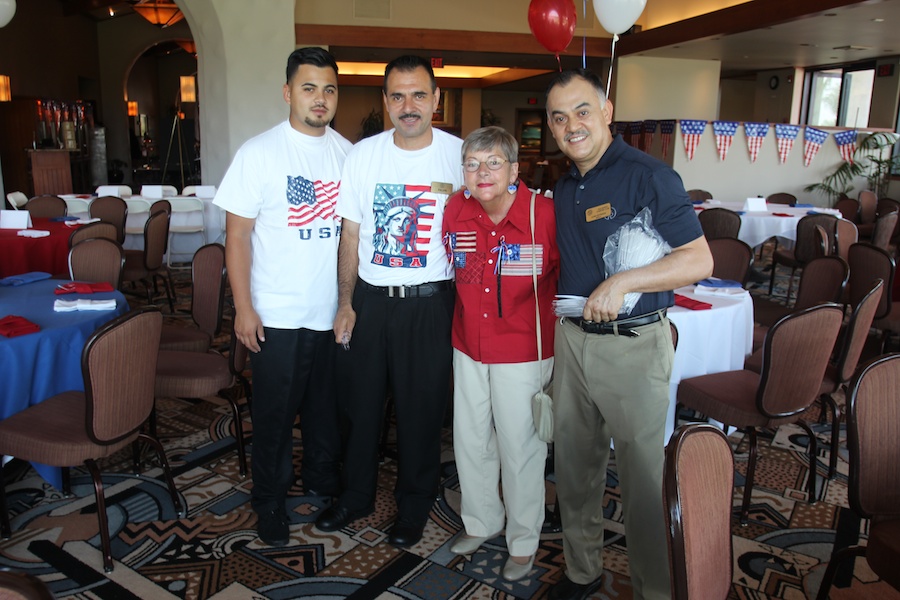 Arturo has our tables this afternoon....

We better leave or we might have to go to work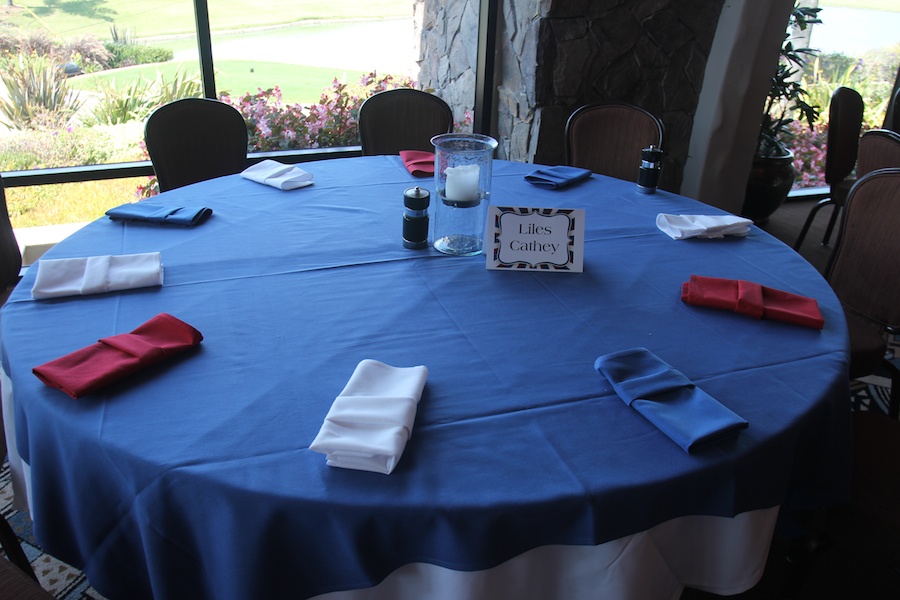 We had six tables for ten


The cook staff begin to arrive for their long afternoon of feeding 1000 people

Some folks are just having a post-golf drink

Setting tables

Some of the rides are still coming into the facility
Did You Know? - Cutlery refers to any hand implement used in preparing, serving, and especially eating food in the Western world. It is more usually known as silverware or flatware in the United States, where cutlery usually means knives and related cutting instruments. This is probably the original meaning of the word. Since silverware suggests the presence of silver, the term tableware has come into use.

The Pro Shop Team was also at work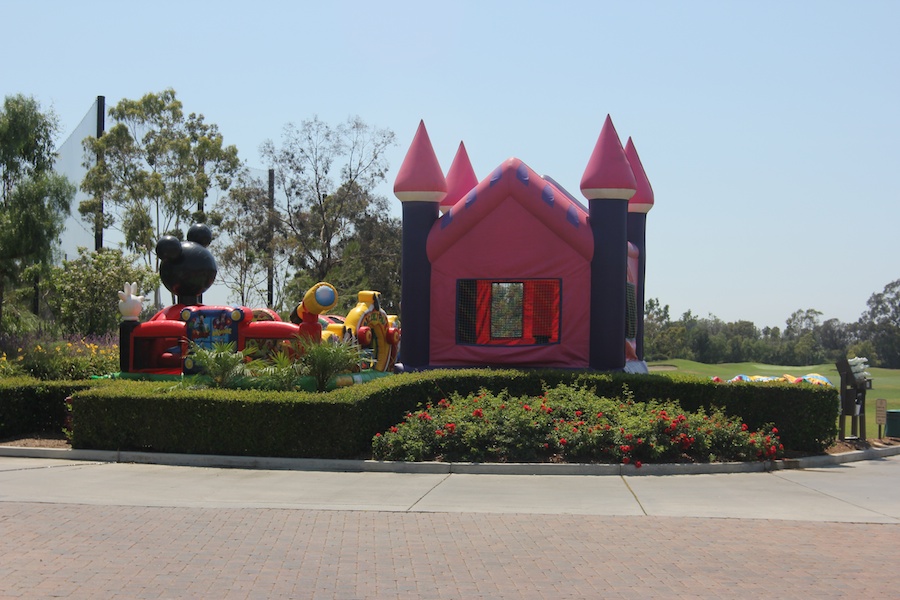 Bouncey houses on the first tee
Did You Know? - Inflatable castles ('Closed inflatable trampolines or CITs) are temporary inflatable structures and buildings and similar items that are rented for functions, school and church festivals and village fetes and used for recreational purposes, particularly for children. The growth in popularity of moonwalks has led to an inflatable rental industry which includes inflatable slides, obstacle courses, games, and more. Inflatables are ideal for portable amusements because they are easy to transport and store.

Power to the people

In two hours everything will be in place.... We hope

The stage is set up and the musicians are arriving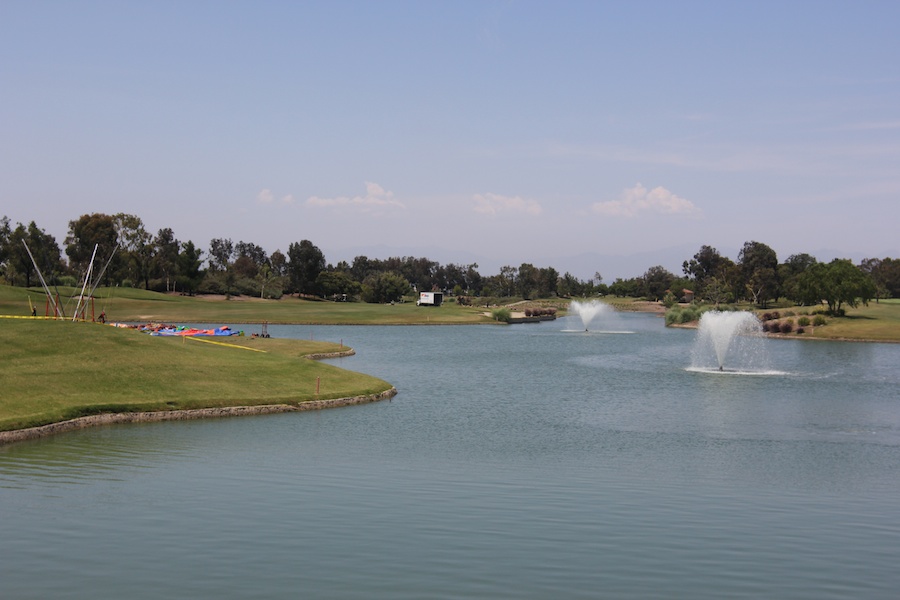 The fireworks truck is at the end of the lake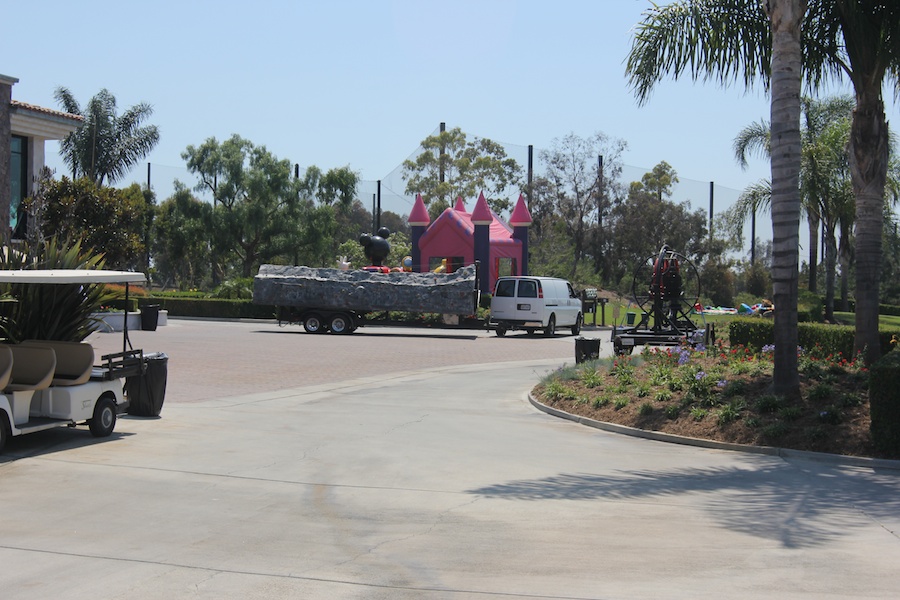 Climbing wall anyone???
Did You Know? - The concept of the artificial climbing wall began in the UK. The first wall was created in 1964 by Don Robinson, a lecturer in Physical Education by inserting pieces of rock into a corridor wall. The first commercial wall was built in Sheffield, traditionally England's centre for climbing due to its proximity to the Peak District.
Gym climbing is becoming an increasingly popular urban sport and provides many people with the opportunity to try some aspects of the sport of rock climbing. Bouldering gyms focus on bouldering rather than roped climbing.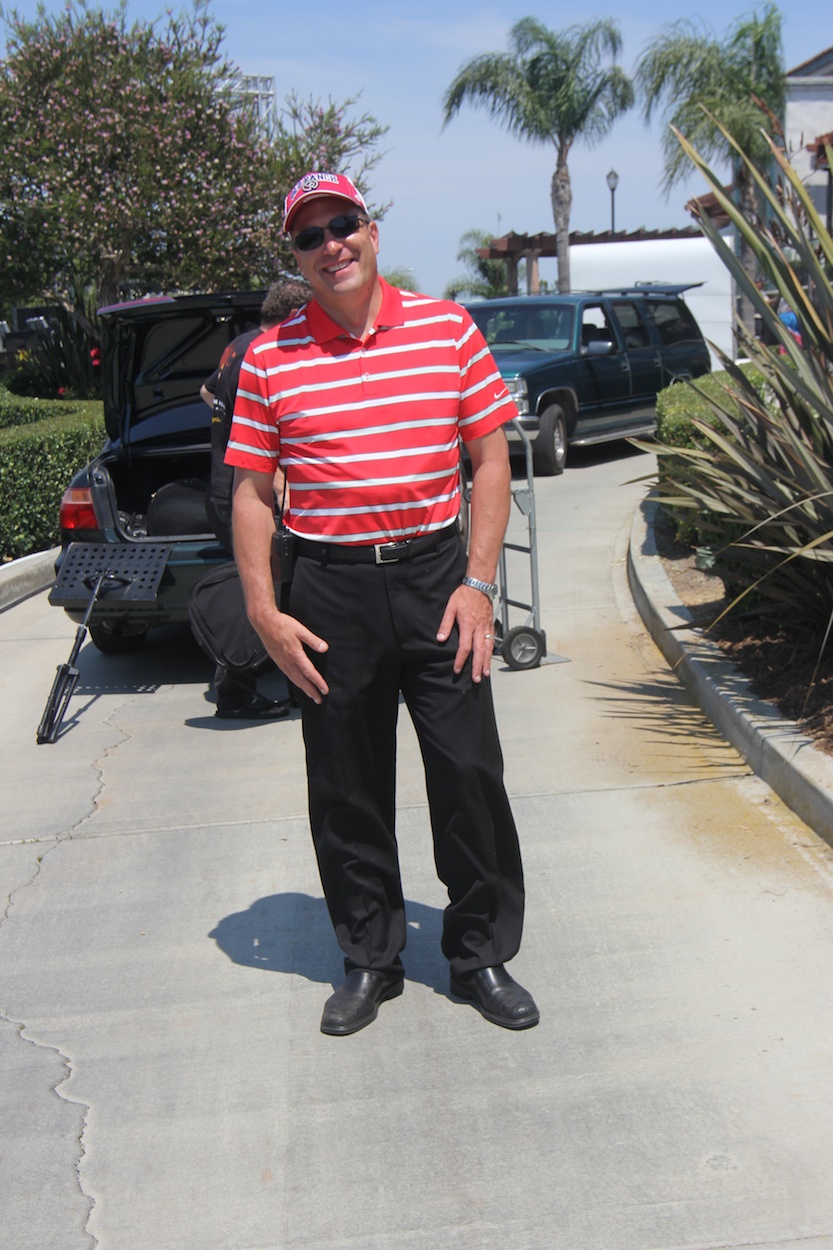 "Stressed... Who me???"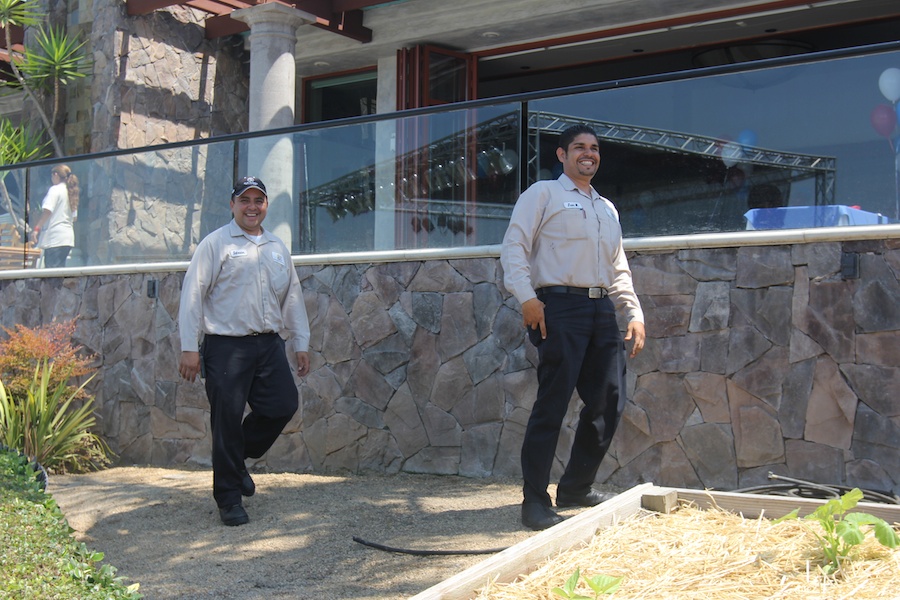 The A-Team at work

Ready to go!
Inside The Effort Was Well Underway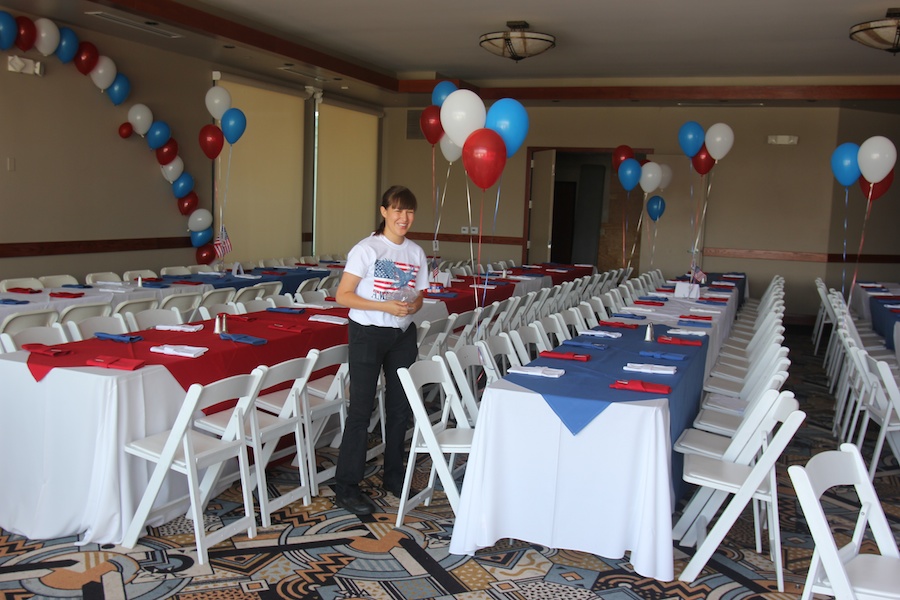 Checking everything one and twice

A sea of tables

Red, white, and blue everywhere
Did You Know? - A napkin, or face towel (also in Canada, the United Kingdom, Australia, New Zealand and South Africa: serviette) is a rectangle of cloth used at the table for wiping the mouth and fingers while eating. It is usually small and folded, sometimes in intricate designs and shapes. The word comes from Middle English, borrowing the French nappe—a cloth covering for a table—and adding -kin, the diminutive suffix.

It's a lot of work

1,000 chairs to deal with!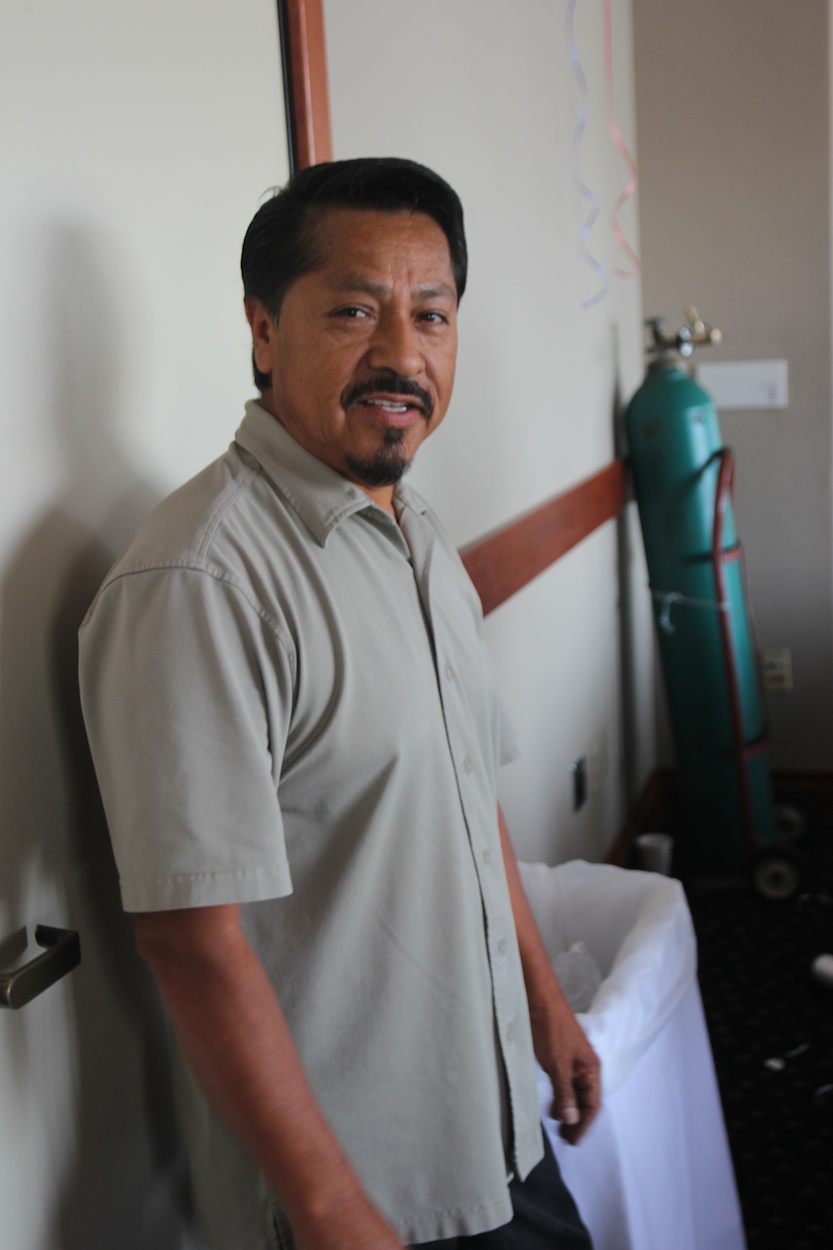 The balloon man was setting up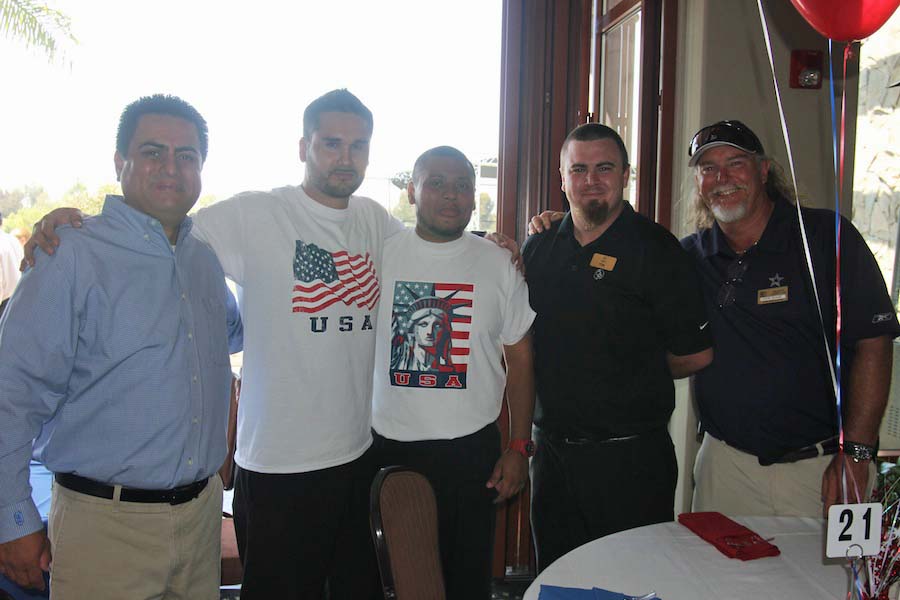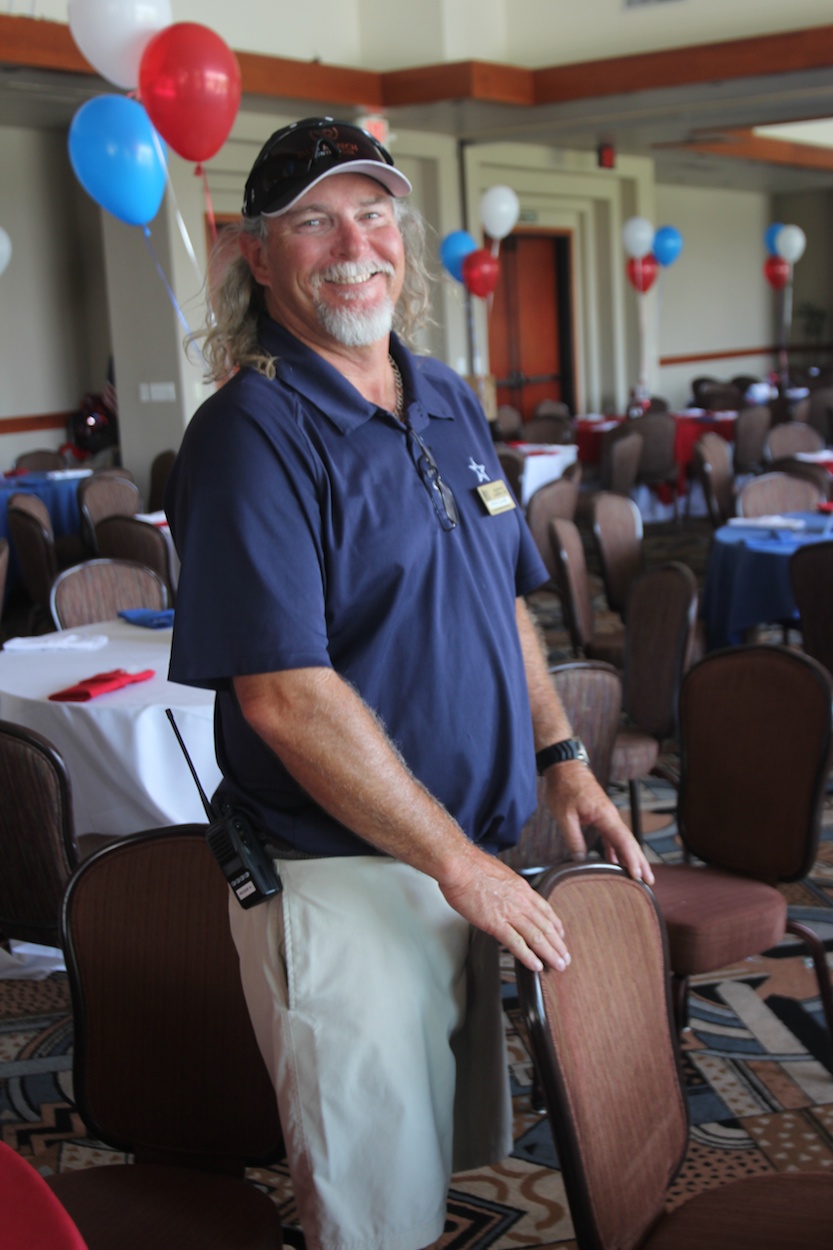 "Yes sir.... Sailboat John at your service"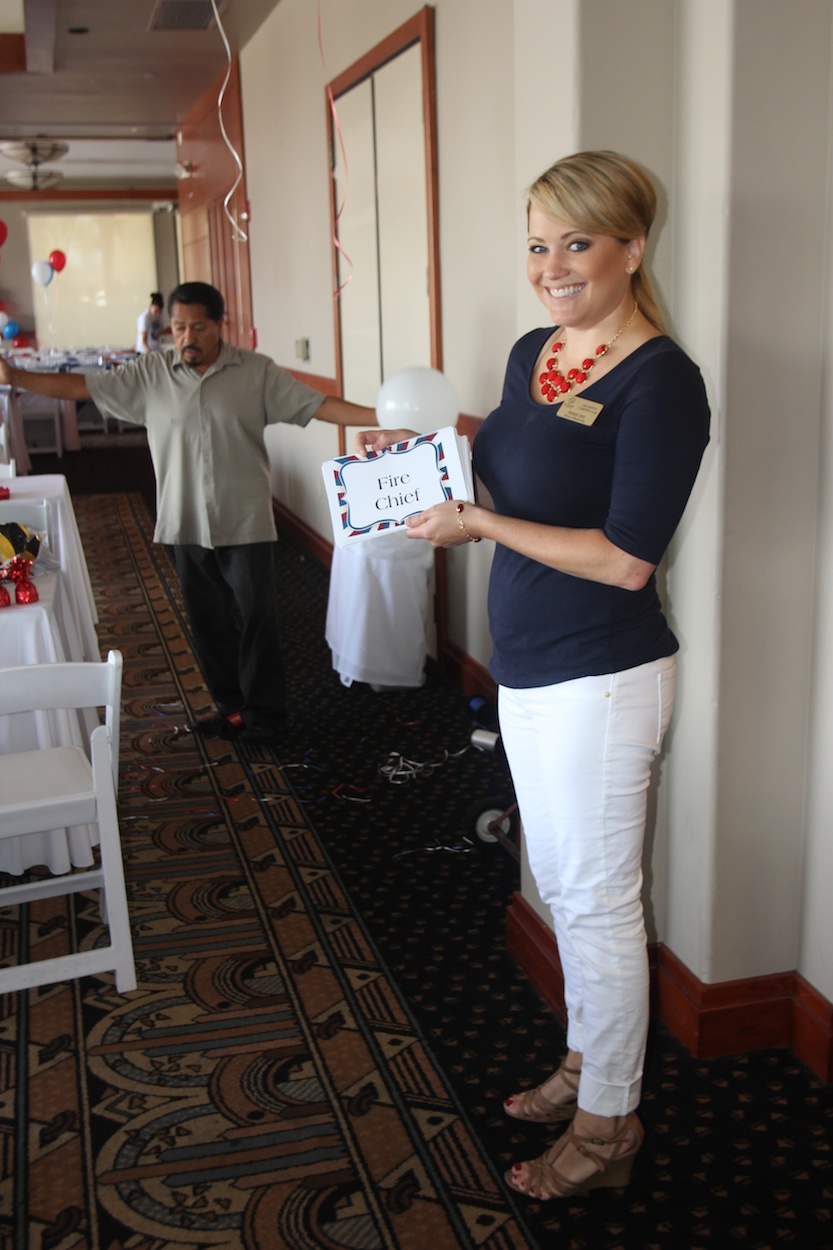 Renee made sure the fire chief has a spot

A sea of chafing dishes
Did You Know? - A chafing dish (from the Old French chauffer, "to make warm") is a kind of portable grate raised on a tripod, originally heated with charcoal in a brazier, and used for foods that require gentle cooking, away from the "fierce" heat of direct flames. The chafing dish could be used at table or provided with a cover for keeping food warm on a buffet. Double dishes that provide a protective water jacket are known as bains-marie and help keep delicate foods, such as fish, warm while preventing overcooking.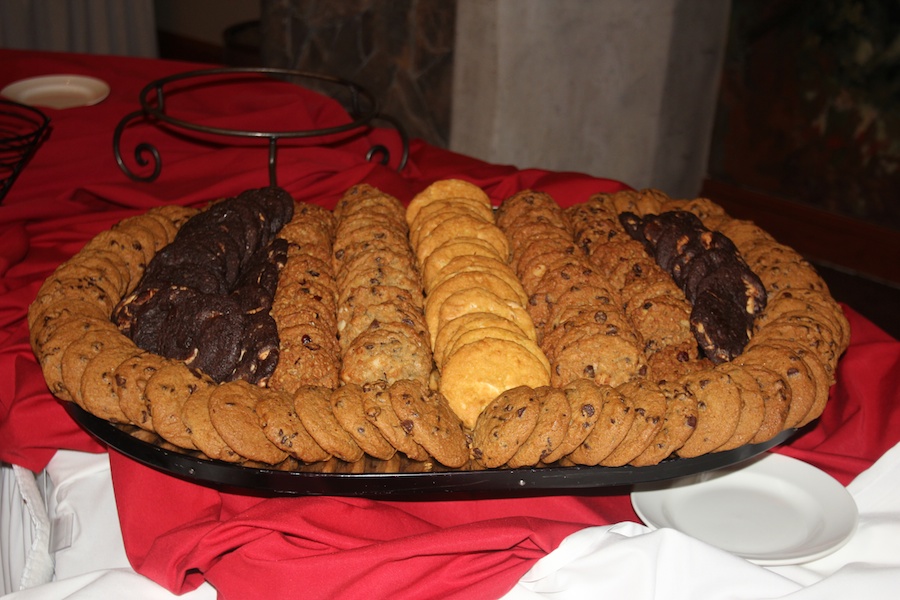 The tookies are ready to go....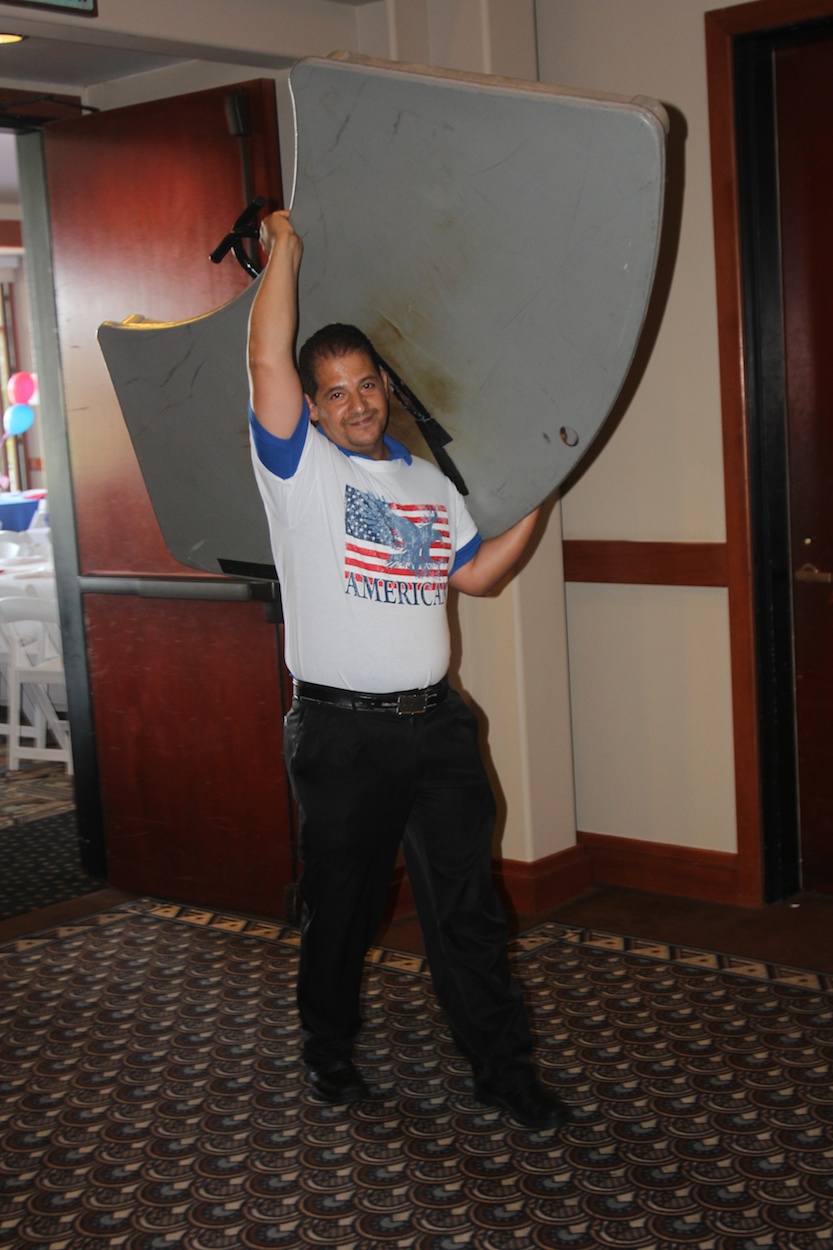 Muscles required to do this job

Soft-Serve ice cream is getting fired up
Did You Know? - Over Memorial Day weekend of 1934, Tom Carvel, the founder of the Carvel brand and franchise, suffered a flat tire in his ice cream truck in Hartsdale, New York.
He pulled into a parking lot and began selling his melting ice cream to vacationers driving by.
Within two days he had sold his entire supply of ice cream and concluded that both a fixed location and soft (as opposed to hard) frozen desserts were potentially good business ideas.
In 1936, Carvel opened his first store on the original broken down truck site and developed a secret soft serve ice cream formula as well as patented super low temperature ice cream machines.

Coffee anyone??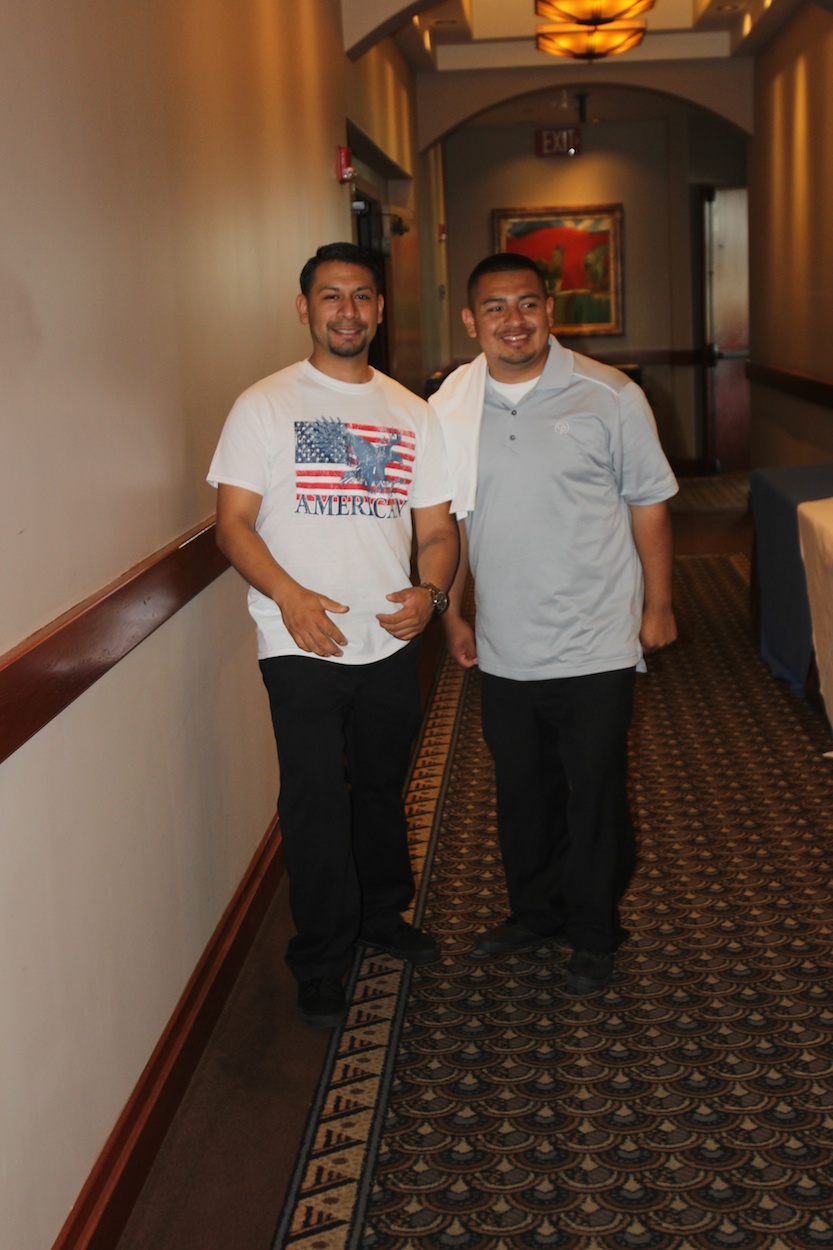 Another A-Team

Sylvia was tending bar, serving the golfers, setting up tables... Everything

Always a beautiful smile

"OK... This room next

"Hello there"

Our tables are ready to go

The chafing dishes were shinned and ready to go

Trading a white t-shirt for a patriotic t-shirt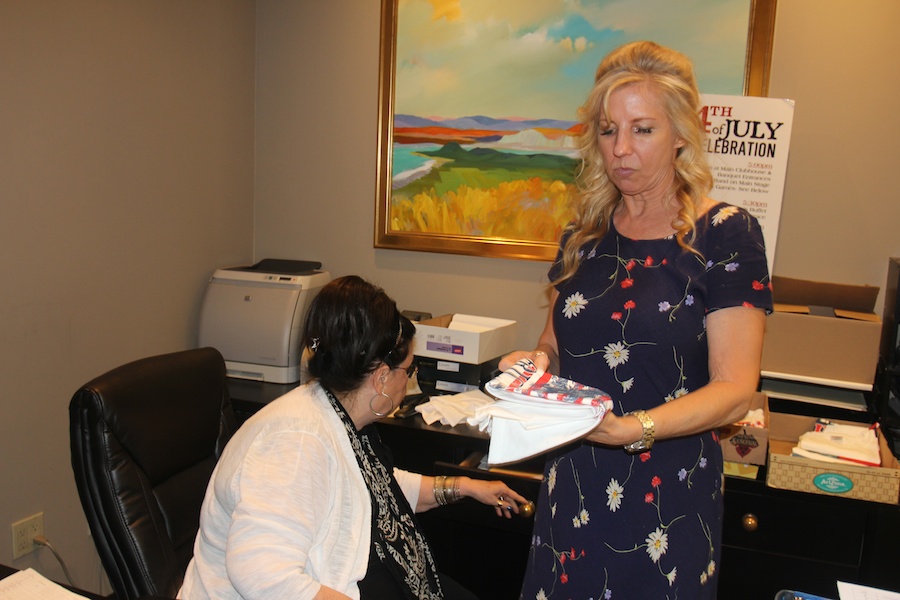 The front desk is ready to go

Two more hours and all heck breaks loose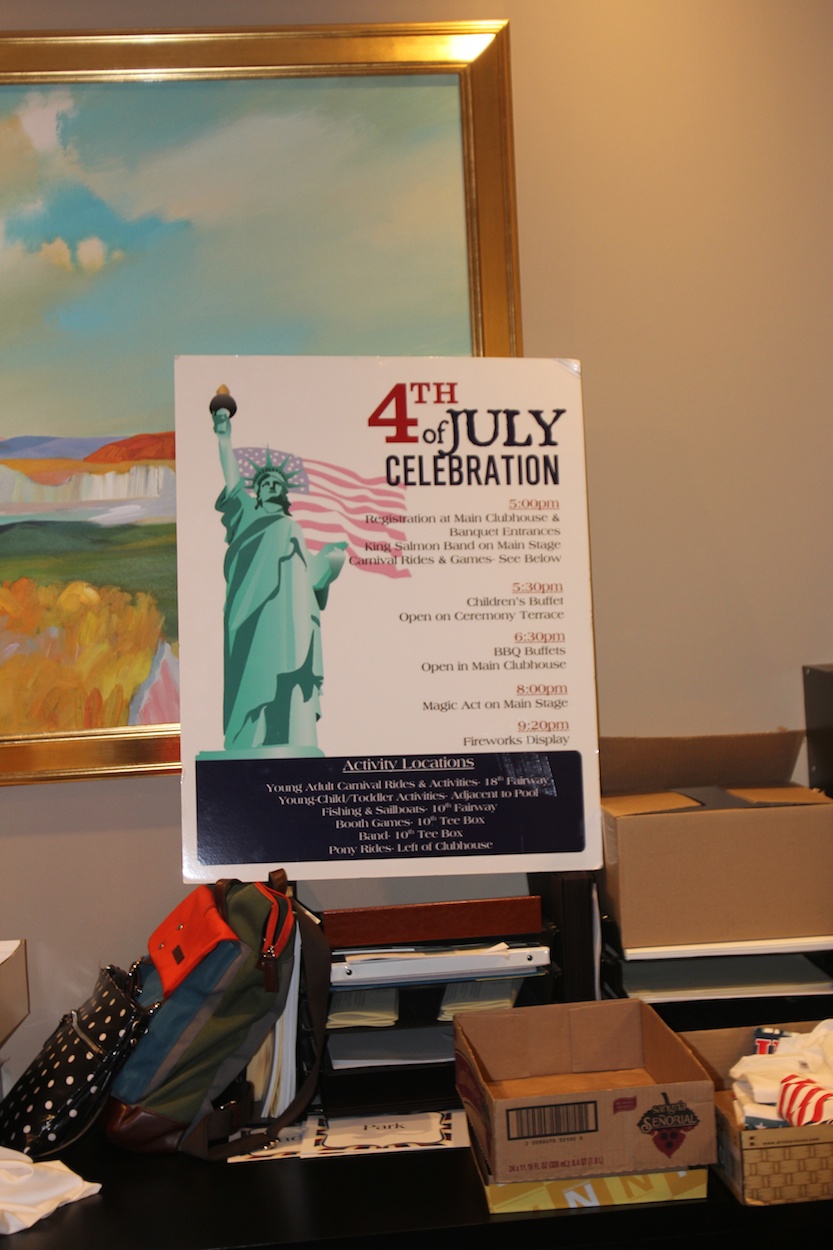 The plans are set