Time To Go Home... (Page Ten)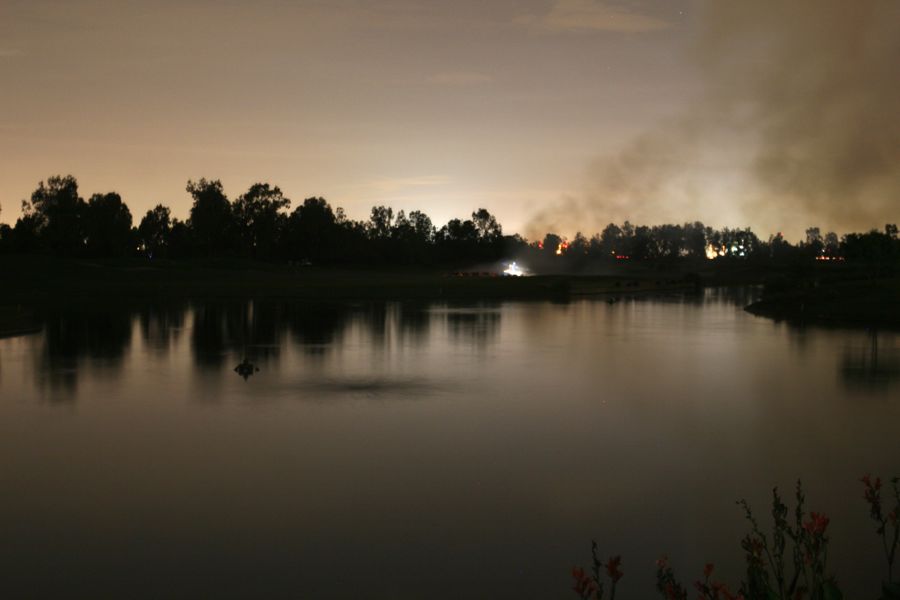 The fires are still burning
Group Shot Setup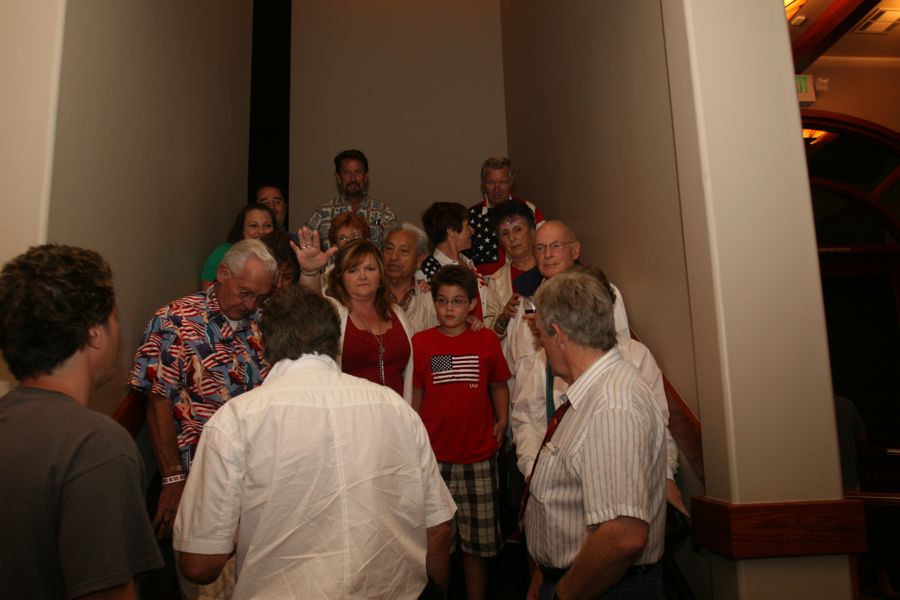 Setting up the shot
The Liles' Gang
"Sometimes you put walls up not to keep people out, but to see who cares enough to break them down."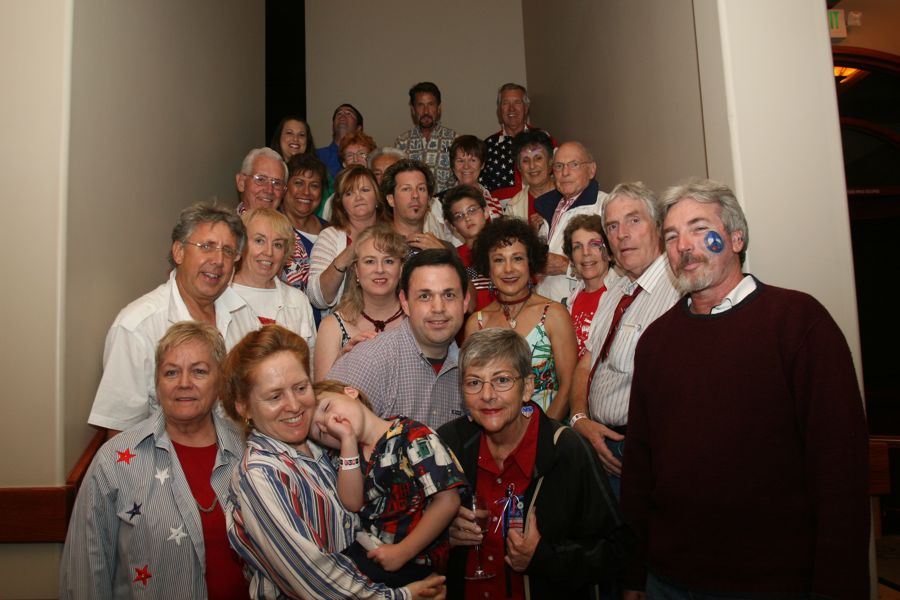 Friendship isn't a big thing - it's a million little things.  ~Author Unknown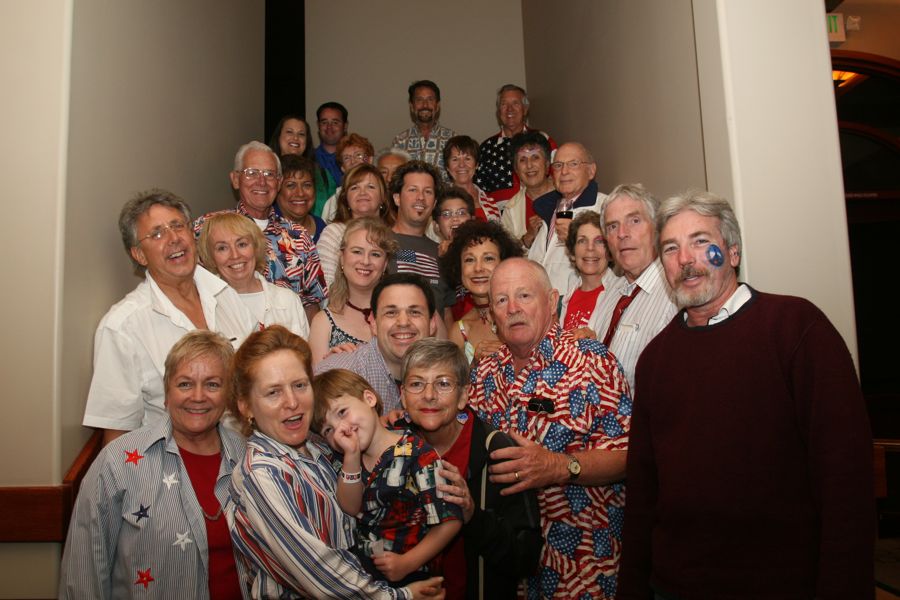 If you're alone, I'll be your shadow.  If you want to cry, I'll be your shoulder.  If you want a hug, I'll be your pillow.  If you need to be happy, I'll be your smile.  But anytime you need a friend, I'll just be me.  ~Author Unknown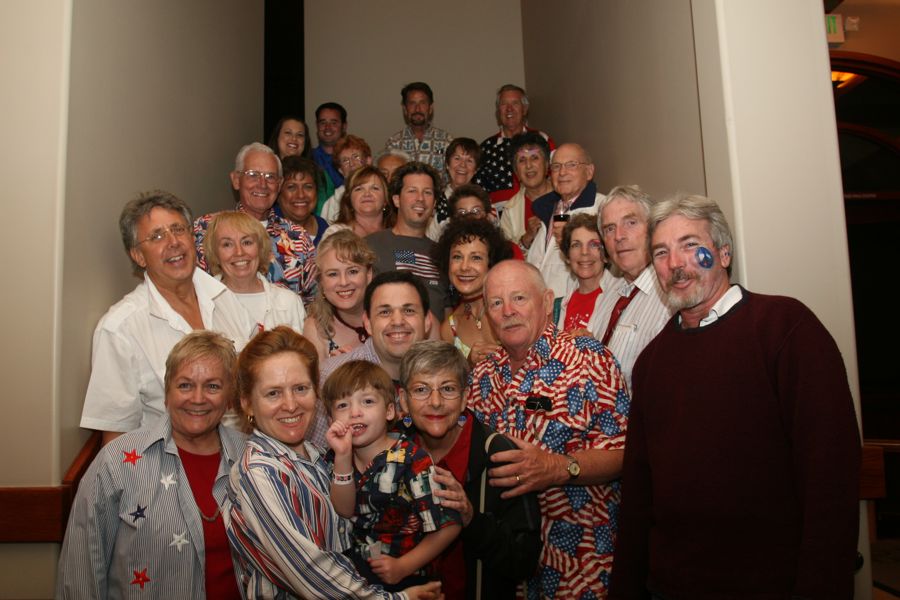 The best kind of friend is the one you could sit on a porch with, never saying a word, and walk away feeling like that was the best conversation you've had.  ~Author Unknown
When we honestly ask ourselves which person in our lives mean the most to us, we often find that it is those who, instead of giving advice, solutions, or cures, have chosen rather to share our pain and touch our wounds with a warm and tender hand.  The friend who can be silent with us in a moment of despair or confusion, who can stay with us in an hour of grief and bereavement, who can tolerate not knowing, not curing, not healing and face with us the reality of our powerlessness, that is a friend who cares.  ~Henri Nouwen
Saying Goodbye...
Don't be dismayed at goodbyes.  A farewell is necessary before you can meet again.  And meeting again, after moments or lifetime, is certain for those who are friends.  ~Richard Bach
How lucky I am to have something that makes saying goodbye so hard.  ~Carol Sobieski and Thomas Meehan, Annie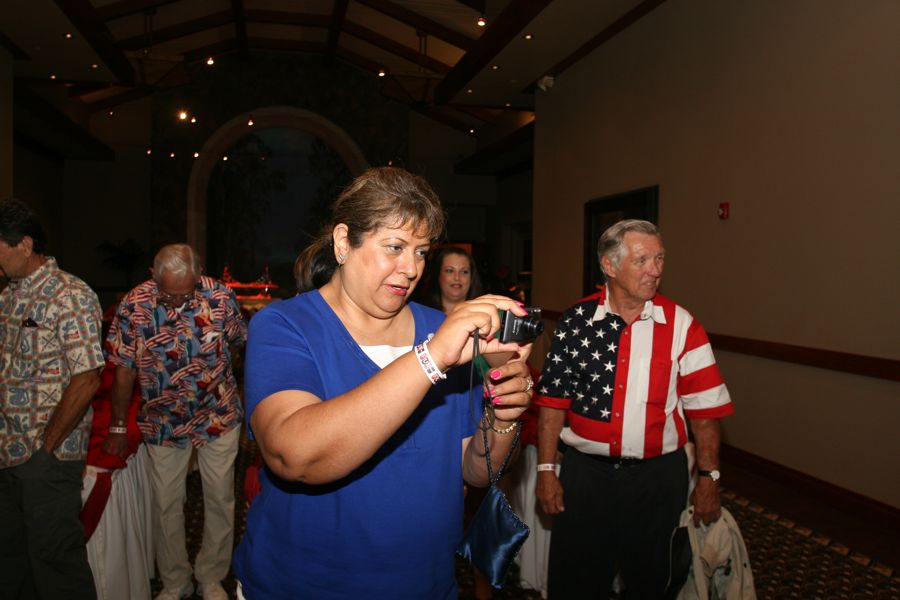 The VickyCam at work
May the road rise up to meet you, may the wind be ever at your back.  May the sun shine warm upon your face and the rain fall softly on your fields.  And until we meet again, may God hold you in the hollow of his hand.  ~Irish Blessing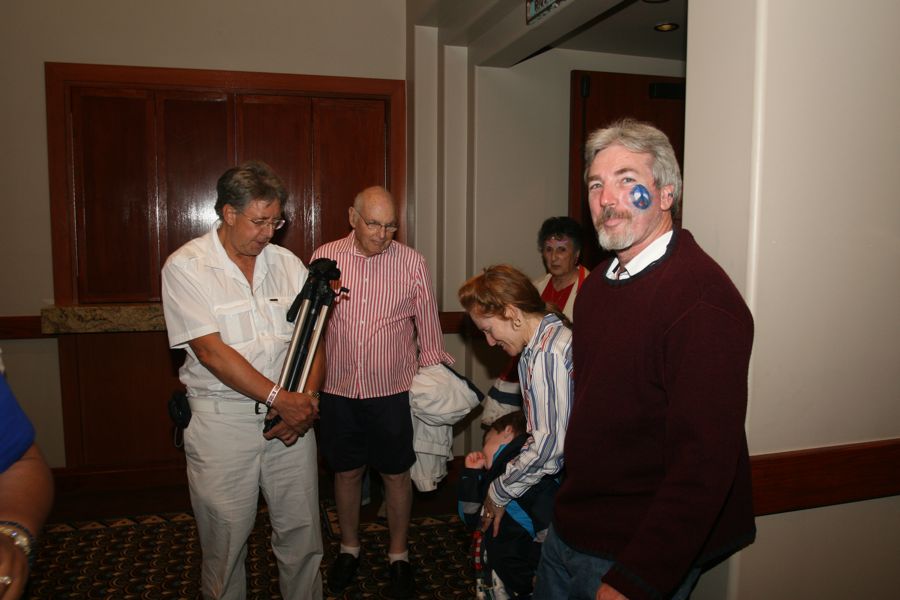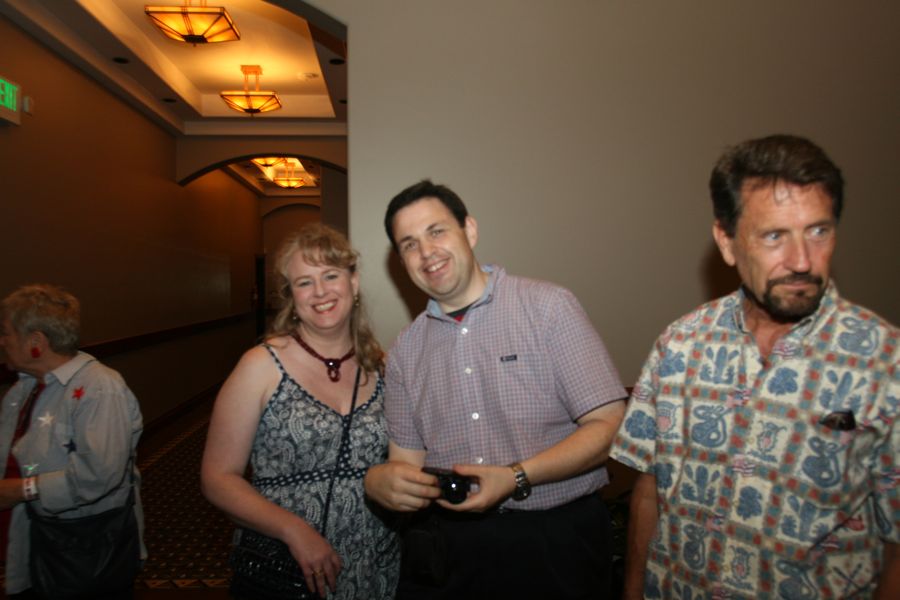 Sam and Brenda
Promise me you'll never forget me because if I thought you would I'd never leave.  ~A.A. Milne

Paul & Sue
Infatuation is when you think he's as sexy as Robert Redford, as smart as Henry Kissinger, as noble as Ralph Nader, as funny as Woody Allen, and as athletic as Jimmy Conners.  Love is when you realize that he's as sexy as Woody Allen, as smart as Jimmy Connors, as funny as Ralph Nader, as athletic as Henry Kissinger and nothing like Robert Redford - but you'll take him anyway.  ~Judith Viorst, Redbook, 1975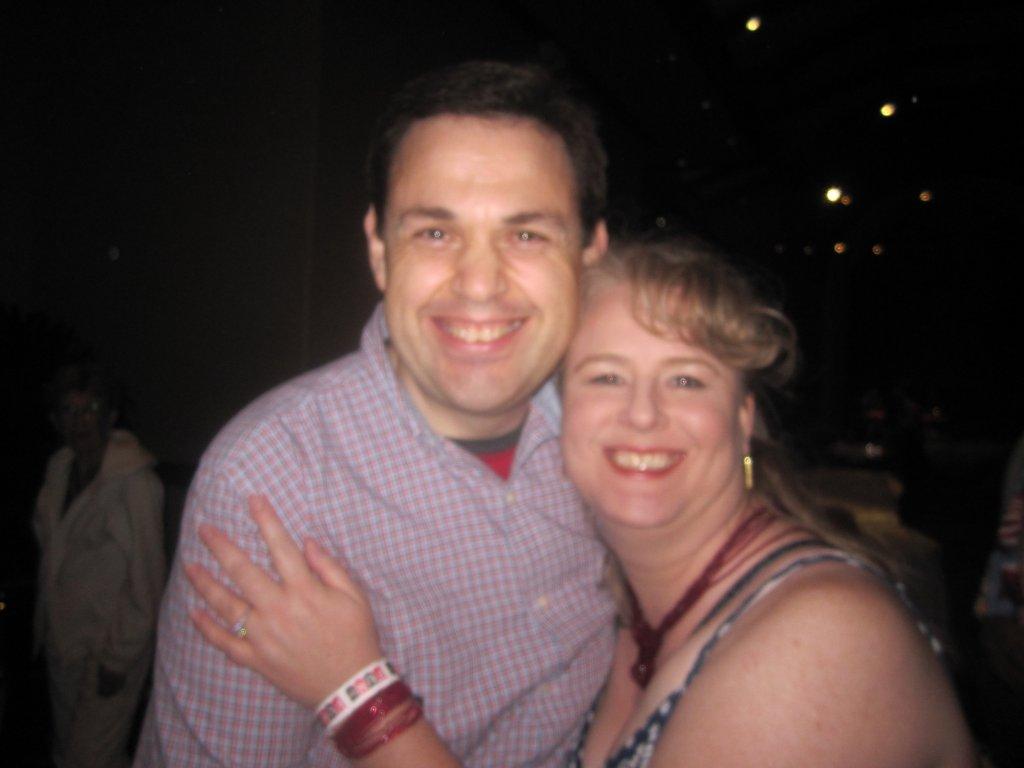 Sam & Brenda
Life has taught us that love does not consist in gazing at each other but in looking outward together in the same direction.  ~Antoine de Saint-Exupéry, Wind, Sand and Stars, 1939, translated from French by Lewis Galantière

Vicky & Del
Love - a wildly misunderstood although highly desirable malfunction of the heart which weakens the brain, causes eyes to sparkle, cheeks to glow, blood pressure to rise and the lips to pucker.  ~Author Unknown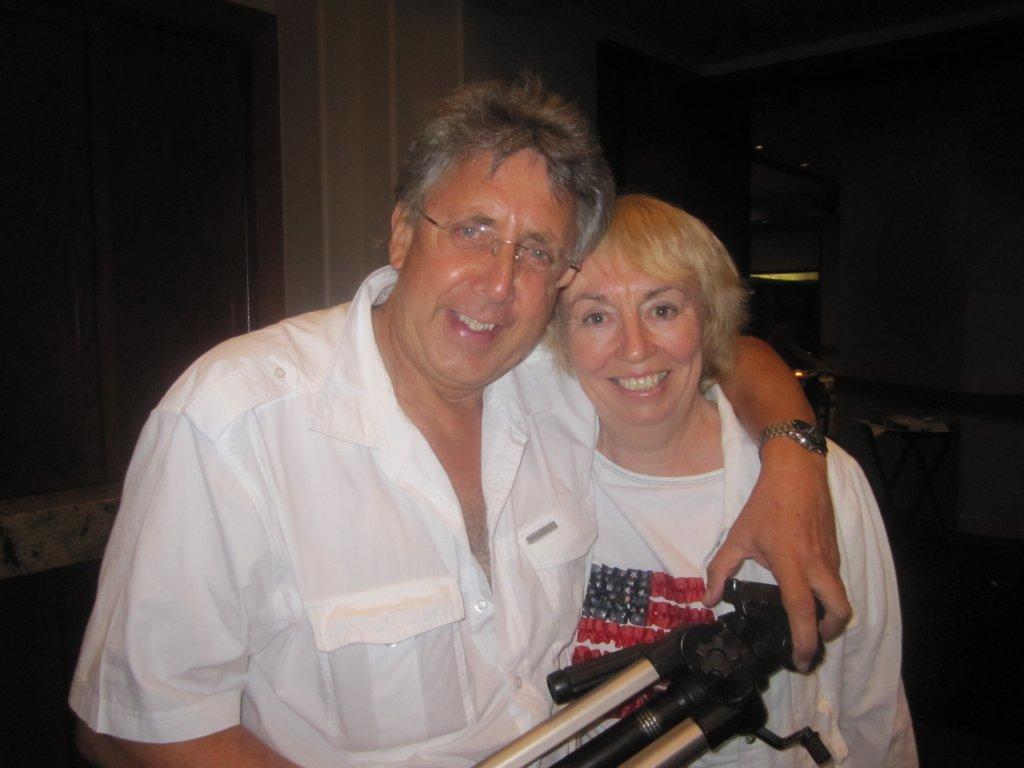 Brian & Jan
Time is too slow for those who wait, too swift for those who fear, too long for those who grieve, too short for those who rejoice, but for those who love, time is eternity.  ~Henry Van Dyke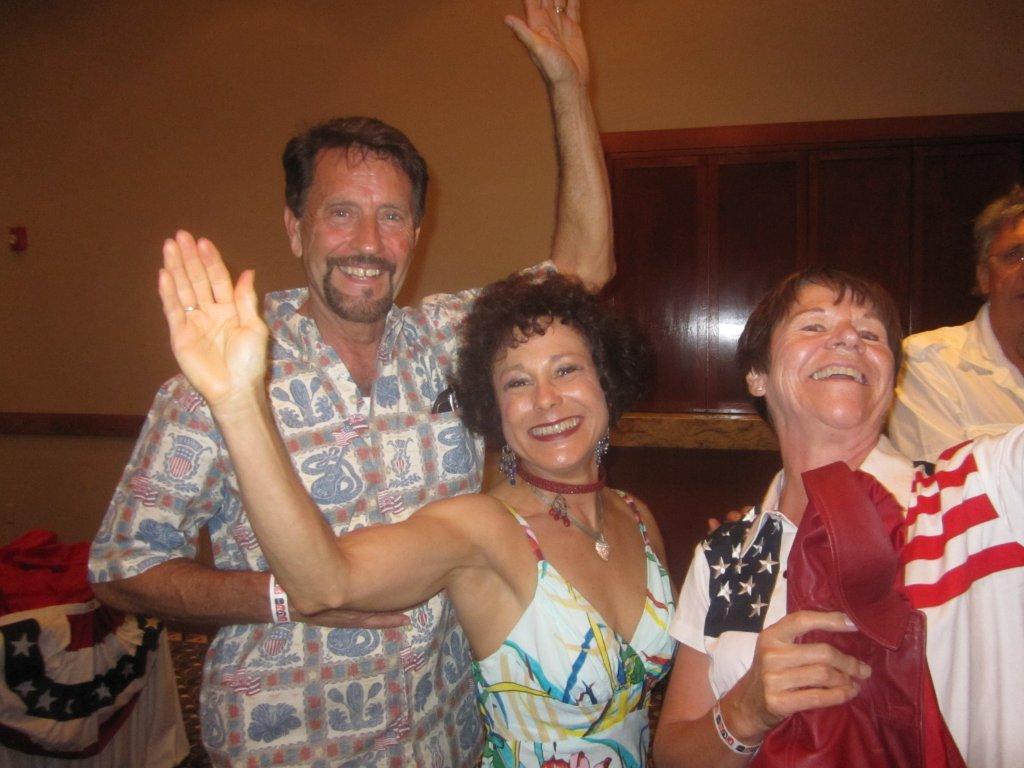 Bob & Donna Zaitz
Love is an exploding cigar we willingly smoke.  ~Lynda Barry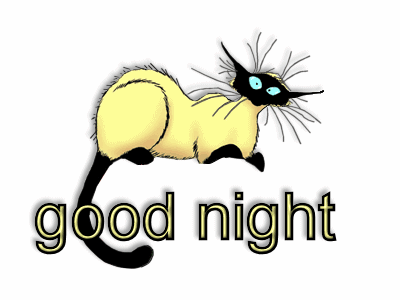 Thank You Old Ranch