A Day At Sea (Page Three)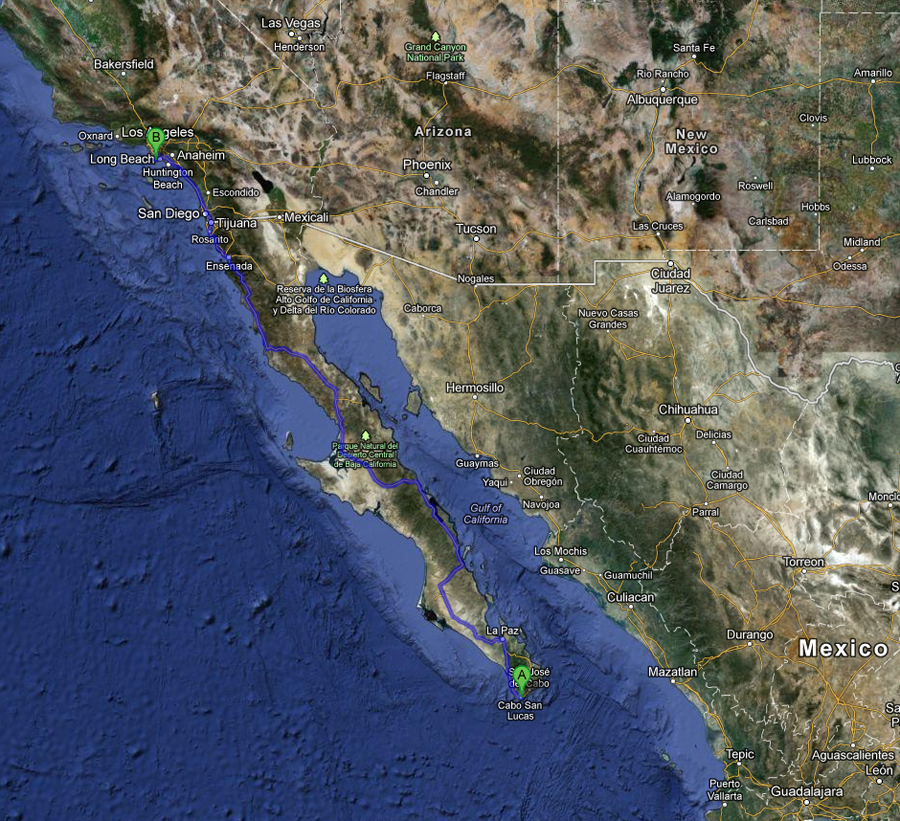 1.148 miles were never so easy!
Departure - Monday Los Angeles (Long Beach), CA 4:30 PM
Fun Day @ Sea - Tuesday
Arrival - Wednesday Cabo San Lucas, Mexico 9:30 AM 6:00 PM

The breakfast buffet is open and ready for business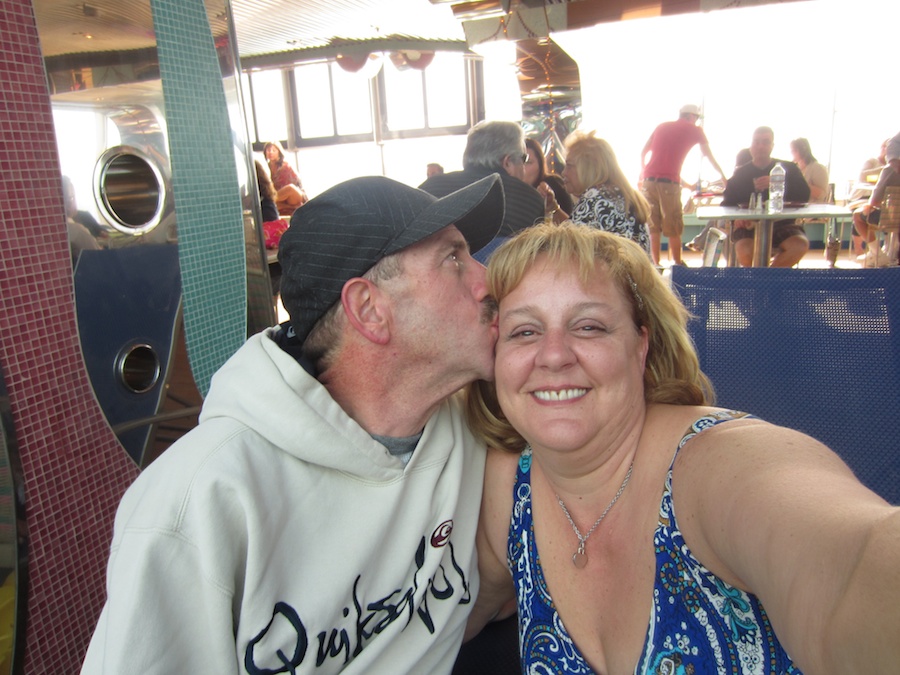 But first.... It's smooch time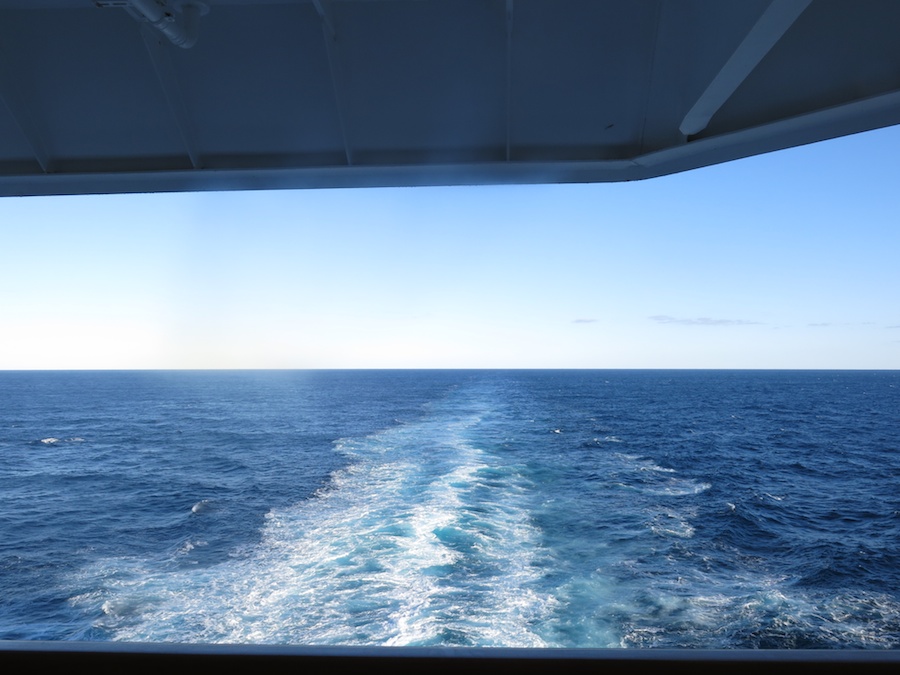 Time for some walking and see the ship wake
Did You Know? - In fluid dynamics, a wake is the region of disturbed flow (usually turbulent) downstream of a solid body moving through a fluid, caused by the flow of the fluid around the body. In incompressible fluids (liquids) such as water, a bow wake is created when a watercraft moves through the medium; as the medium cannot be compressed, it must be displaced instead, resulting in a wave. As with all wave forms, it spreads outward from the source until its energy is overcome or lost, usually by friction or dispersion.

OMG... A view straight down.... There is a lot of churning going on here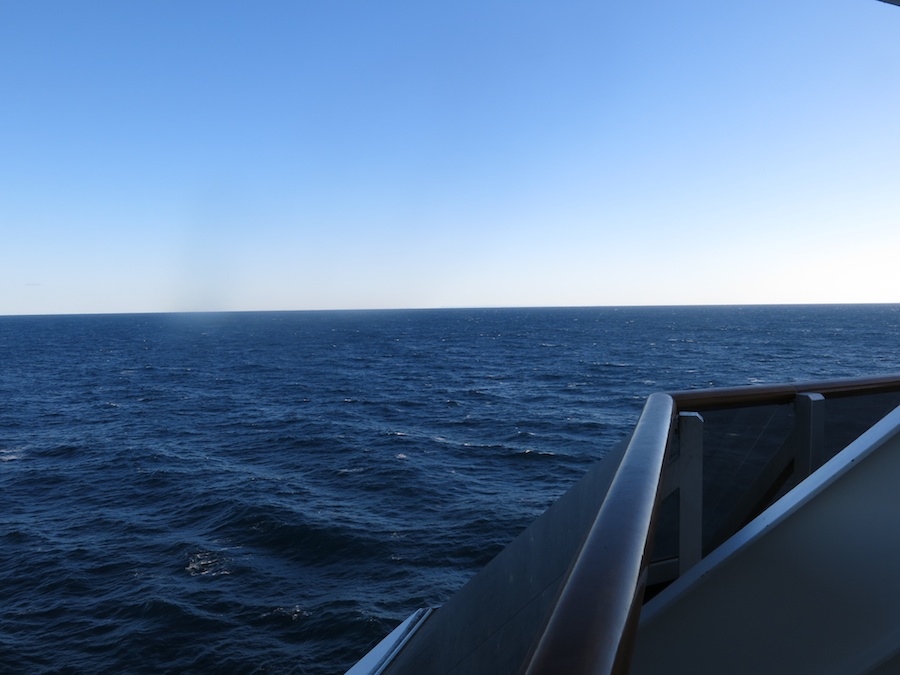 Where is our fishing poles when we need them

The sea was calm......
A Formal Dinner? What To Expect!

A sneak into the early seating reveals chaos and pandemonium.... Nothing new for David!

Deanna prepares for the evening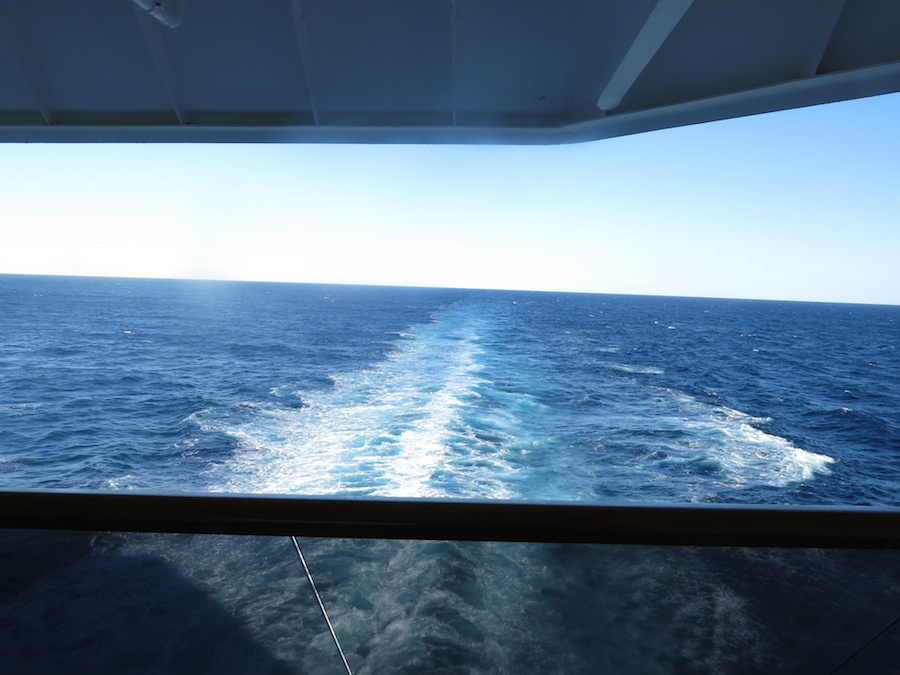 Perhaps a stroll on our veranda before dinner??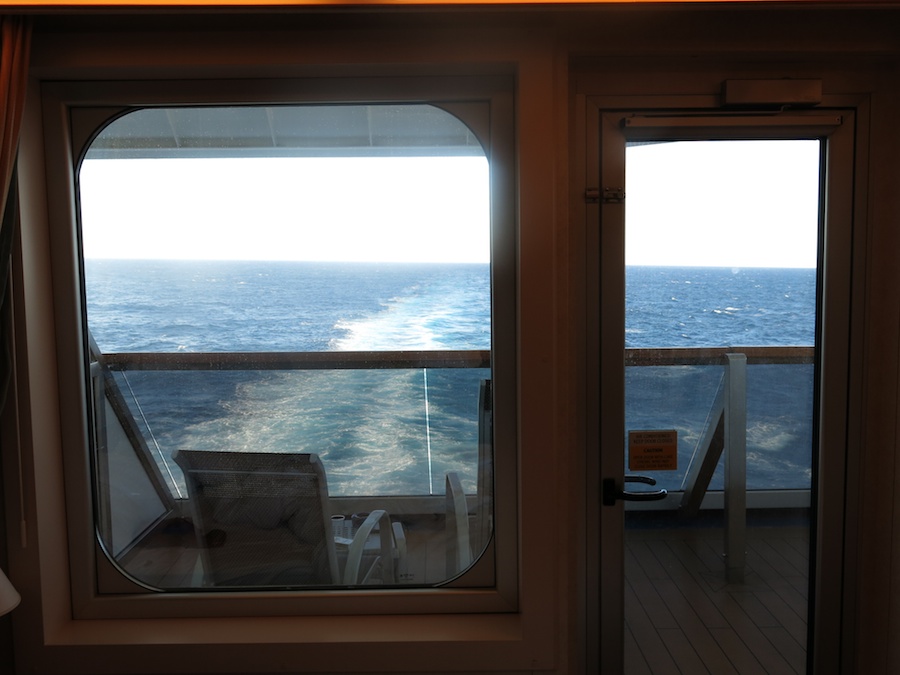 Perhaps inside is better.... It is January you know!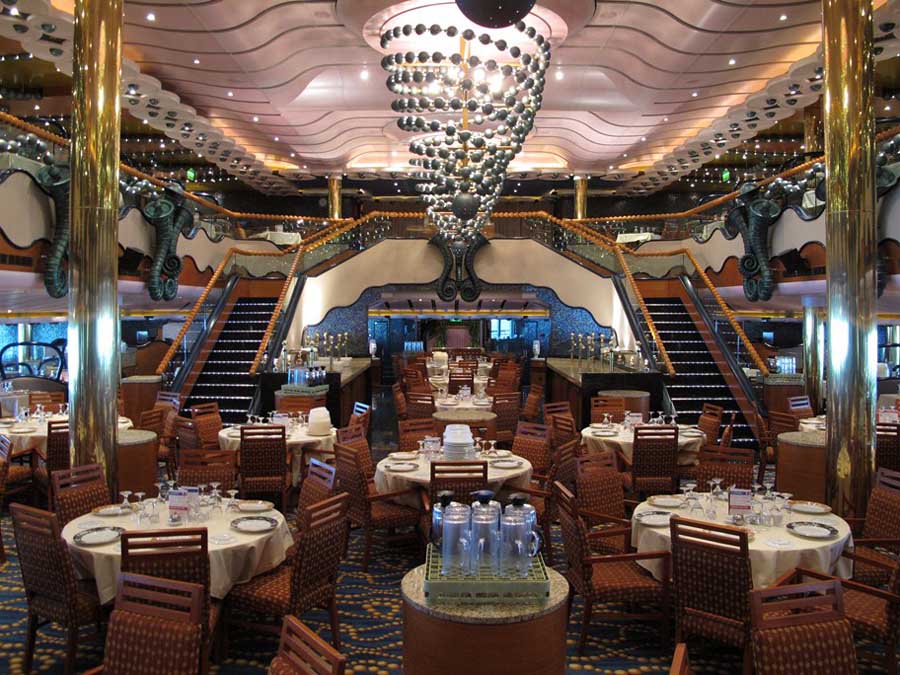 Our dining room! We got a window seat.... Life is good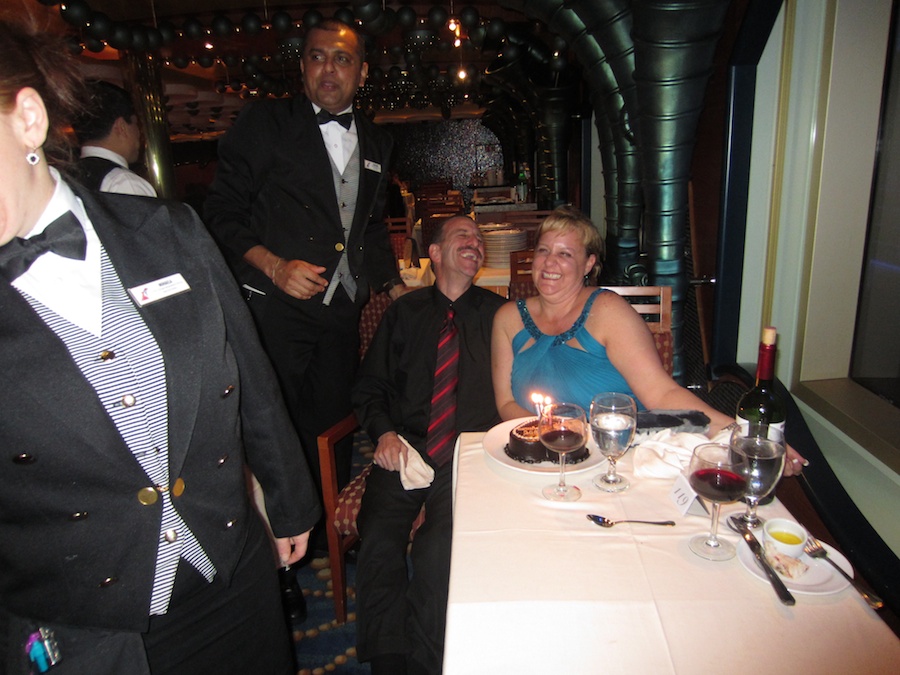 The fun begins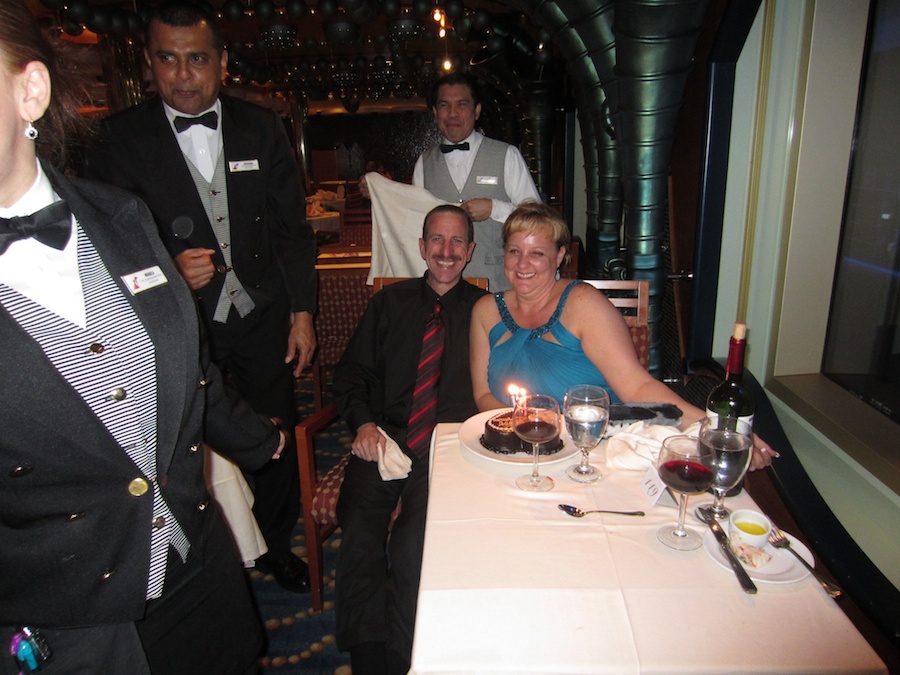 The cake is delivered! Happy anniversary!!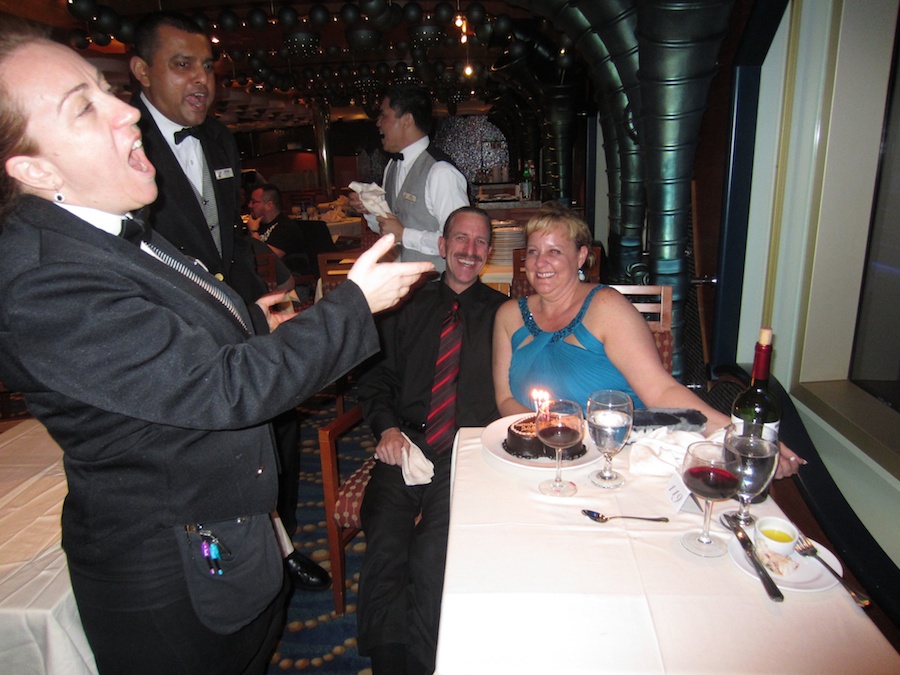 Now David has an idea... He will sing at Old Ranch!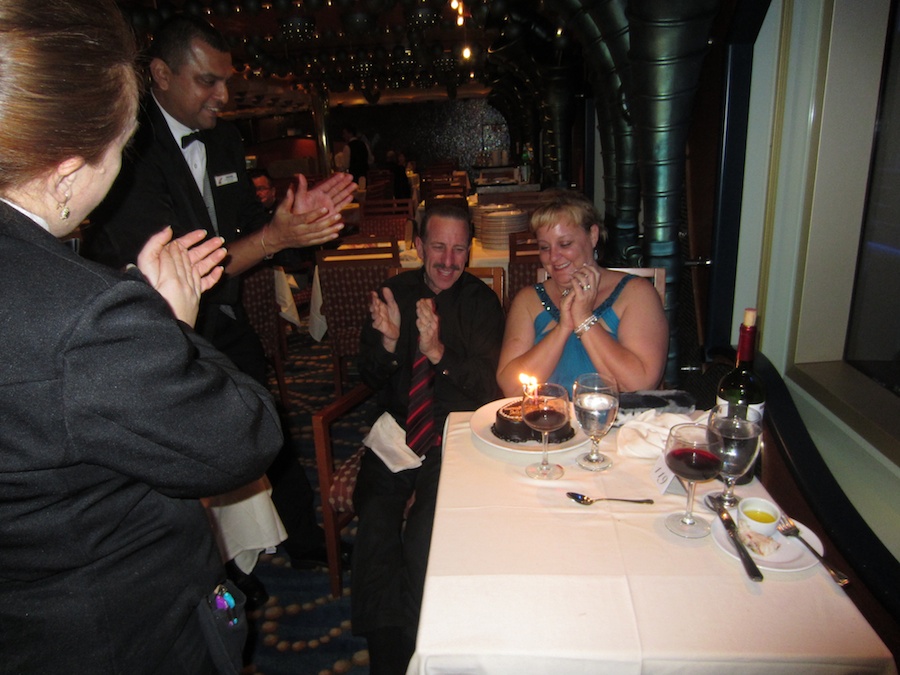 Magnificent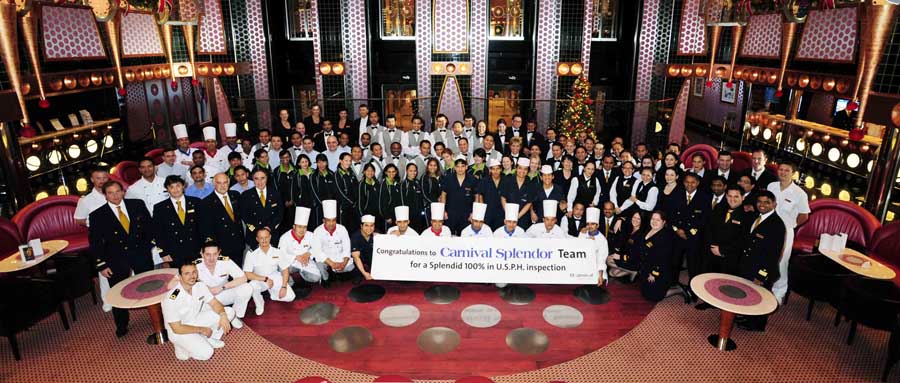 Click to see the large picture of the dining staff!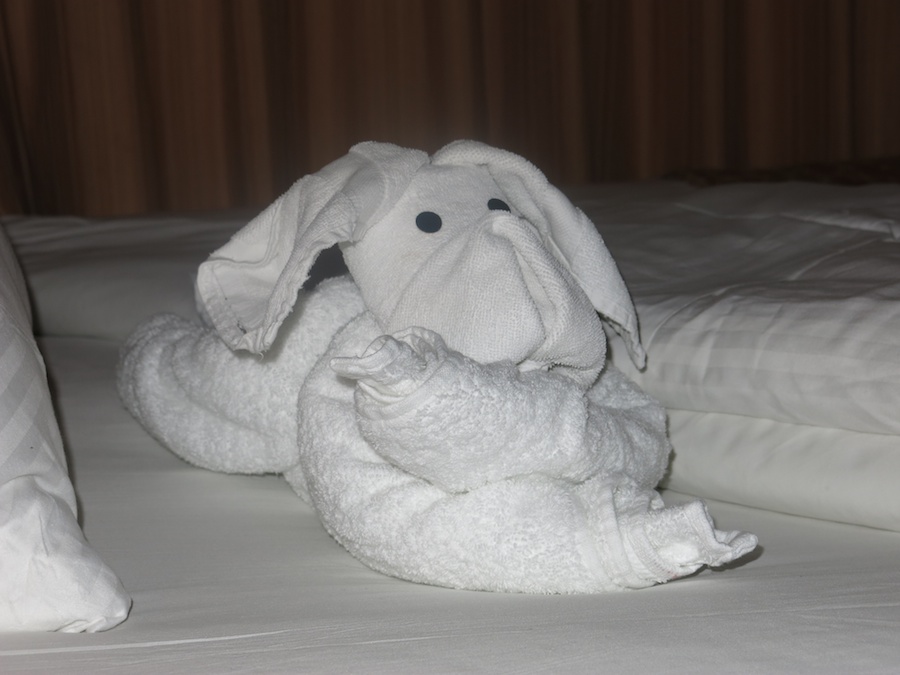 Mr. Towel says "Goodnight and see you in Cabo in the morning!!"