It's Monday And We Are Off And Running (Page Two)

Very interesting... Tropics in Long Beach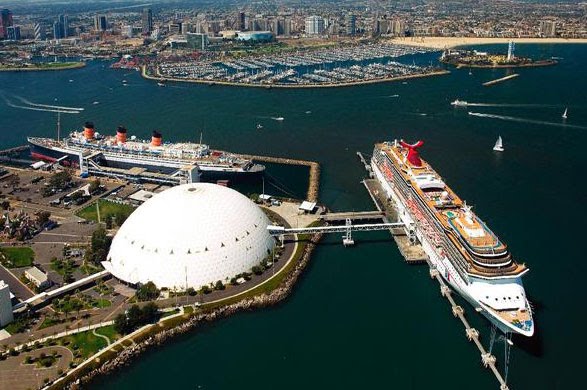 Connected to the dome....
Did You Know? - The 3,006-passenger vessel offers a 21,000 sq ft (2,000 m2), state-of-the-art, indoor spa that consumes two forward decks, which is the largest spa ever on any Carnival ship. The spa features an elaborate thermal suite, a variety of health and beauty treatment rooms, and Carnival's first Thalasso therapy pool.
Encircling the upper level of the spa is a winter garden with a ceremonial tea house. Spa access is complimentary for those staying in the non-smoking "spa" cabins on the Promenade and Spa decks. Those in other cabins may buy passes for the day or for the length of the voyage; typical fees are approximately $35 per day. Unlike with most Carnival ships, the sauna and steam rooms are part of this fee-based access and are not free to all passengers.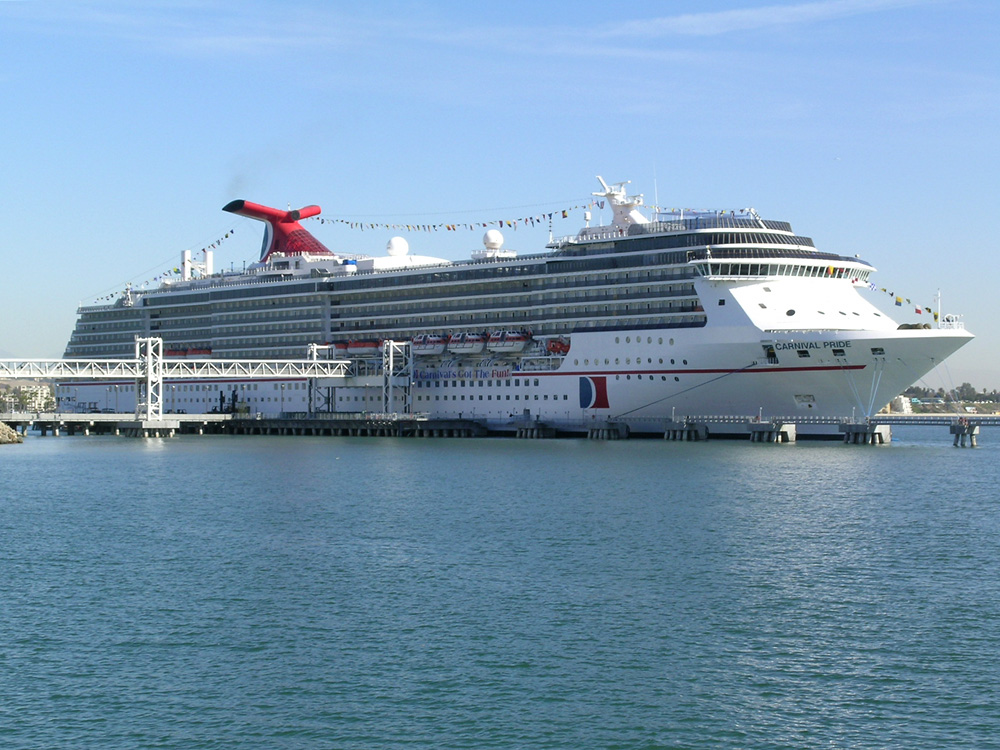 Our ship is ready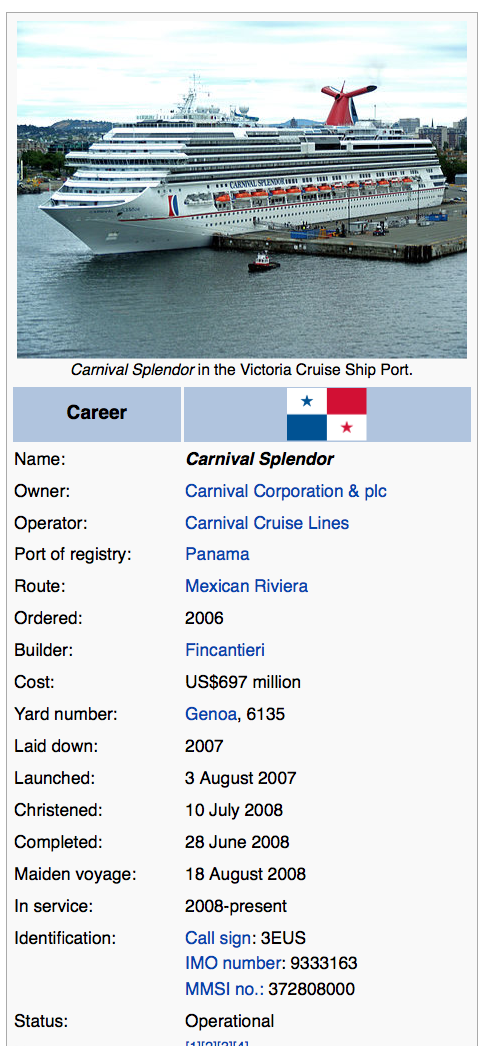 David is ready to go....

Deanna says "Hurry up".... We must unpack and tour the ship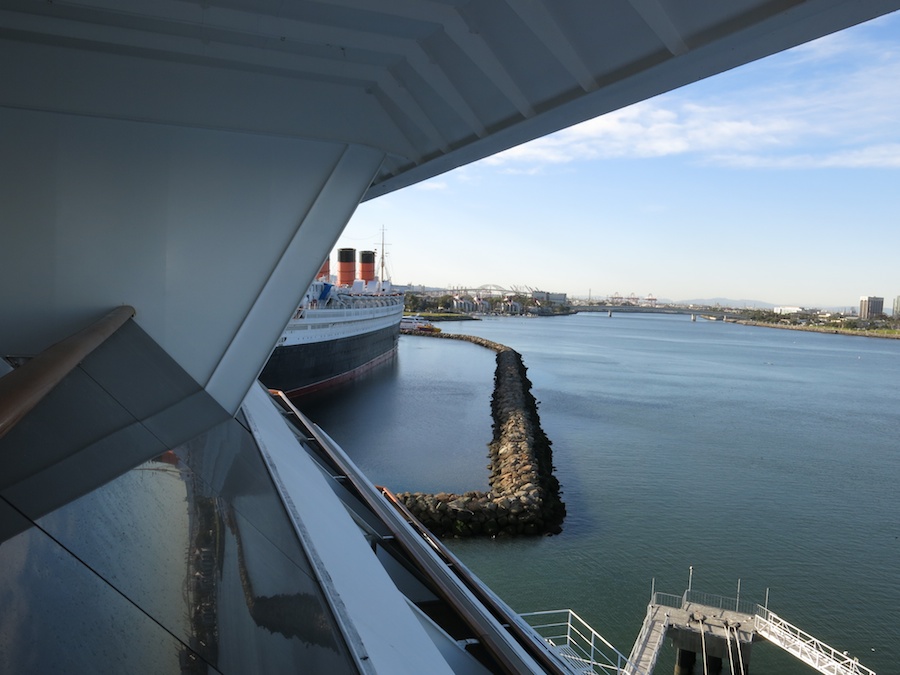 It was a beautiful day ... and a long way down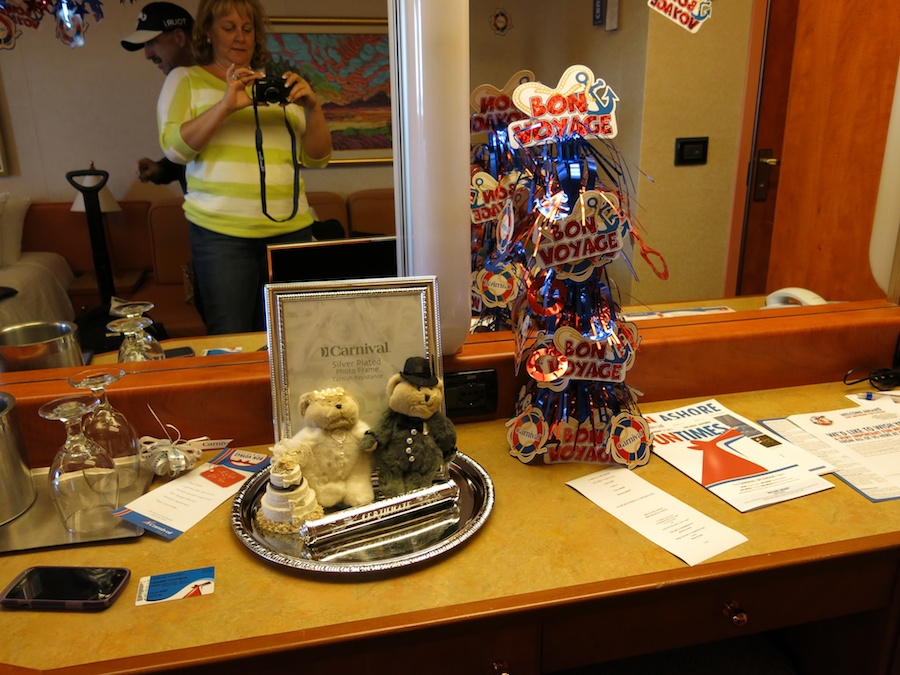 Great room....
Did You Know? - Bon voyage is a French phrase borrowed into English meaning, literally, "Good trip", and usually translated as meaning "have a good trip". It can also refer to the party given for the person going away.

We had visitors in our cabin
Did You Know? - The name Teddy Bear comes from former United States President Theodore Roosevelt, whose nickname was "Teddy". The name originated from an incident on a bear hunting trip in Mississippi in November 1902, to which Roosevelt was invited by Mississippi Governor Andrew H. Longino. There were several other hunters competing, and most of them had already killed an animal. A suite of Roosevelt's attendants, led by Holt Collier, cornered, clubbed, and tied an American Black Bear to a willow tree after a long exhausting chase with hounds.
They called Roosevelt to the site and suggested that he should shoot it. He refused to shoot the bear himself, deeming this unsportsmanlike, but instructed that the bear be killed to put it out of its misery,[3][4] and it became the topic of a political cartoon by Clifford Berryman in The Washington Post on November 16, 1902. While the initial cartoon of an adult black bear lassoed by a handler and a disgusted Roosevelt had symbolic overtones, later issues of that and other Berryman cartoons made the bear smaller and cuter.
Morris Michtom saw the drawing of Roosevelt and the bear cub and was inspired to create a new toy. He created a little stuffed bear cub and put it in his shop window with a sign that read "Teddy's bear," after sending a bear to Roosevelt and receiving permission to use his name. The toys were an immediate success and Michtom founded the Ideal Novelty and Toy Co.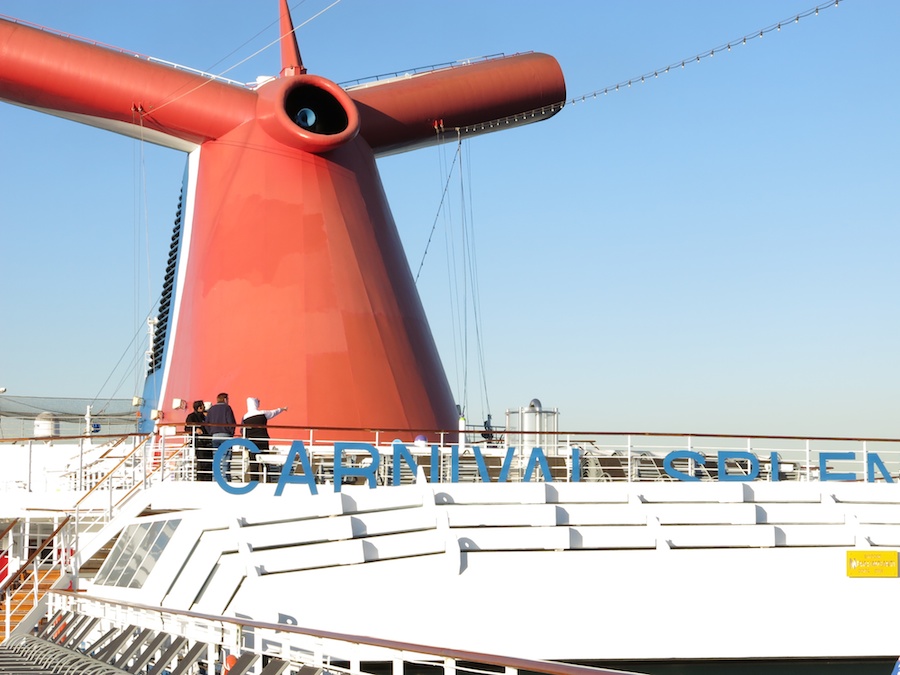 The distinctive stack
Did You Know? - Regardless of whether it's your first cruise or your hundred-and-first, there's no mistaking a Carnival cruise ship: the tall blue, red and white funnel that resembles a whale's tail is recognized around the world and remains to this day arguably one of the company's greatest achievements.
When Carnival bough the Empress of Canada from Canadian Pacific in January 1972, one of their first tasks was to repaint Canadian Pacific's livery from the funnel.  The livery CP had recently designed for their ships consisted of a green funnel with a white semi-circle and a yellow triangle; this was meant to look like an abstract 'C'.
Seizing on that, Carnival decided to use the white semi-circle already applied to the funnel as a base.  The majority of the funnel was painted red, but with the triangle changed to a blue semi-circle.  Part of the initial white base was kept from the original CP livery. 
When Mardi Gras set sail on her first – and now infamous – voyage (she ran aground shortly after leaving port) in 1972, she did not yet have her famous fins adorning her funnel.  Indeed, it wouldn't be until the 1982 launch of Carniva's first newbuild – Tropicale - that the distinctive 'whale tail' would appear on a Carnival ship.
Now longtime Carnival designer Joe Farcus apparently drew inspiration for the funnel from a somewhat unlikely source: the SS France, which was then sailing as the Norway for Norwegian Cruise Line .  The France featured two funnels with wing-like protrusions on either side designed to carry engine exhaust out and away from the ship, rather than up through the top of the smokestack like many commercial liners.  Farcus recognized these benefits and designed Carnival's funnel with a more mammal-like appearance as opposed to the jet-set styling of the France/Norway. 

One thinks in Queen Mary is large until you board the Splendor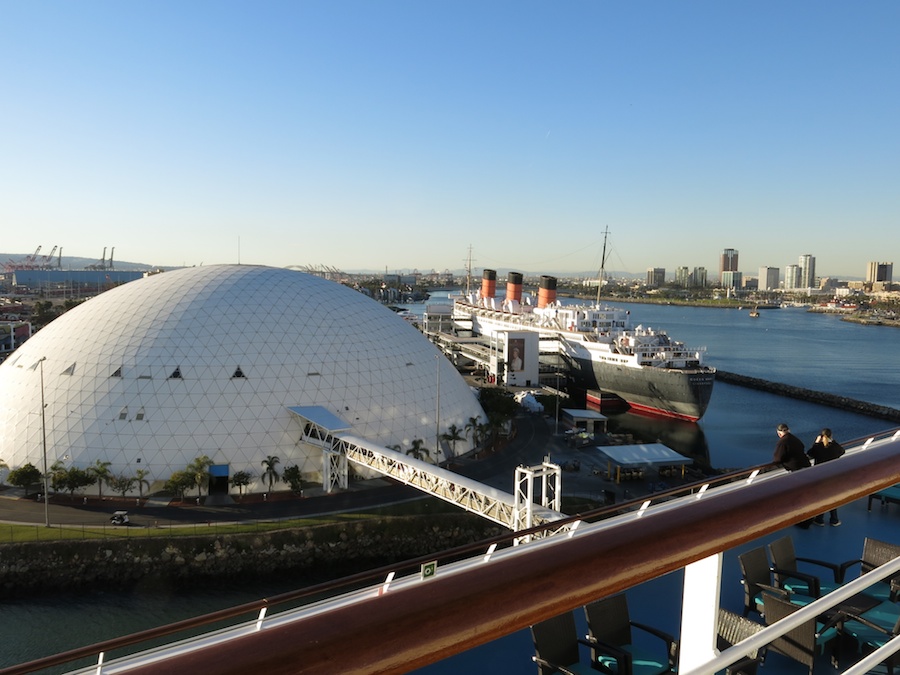 We walked that plank???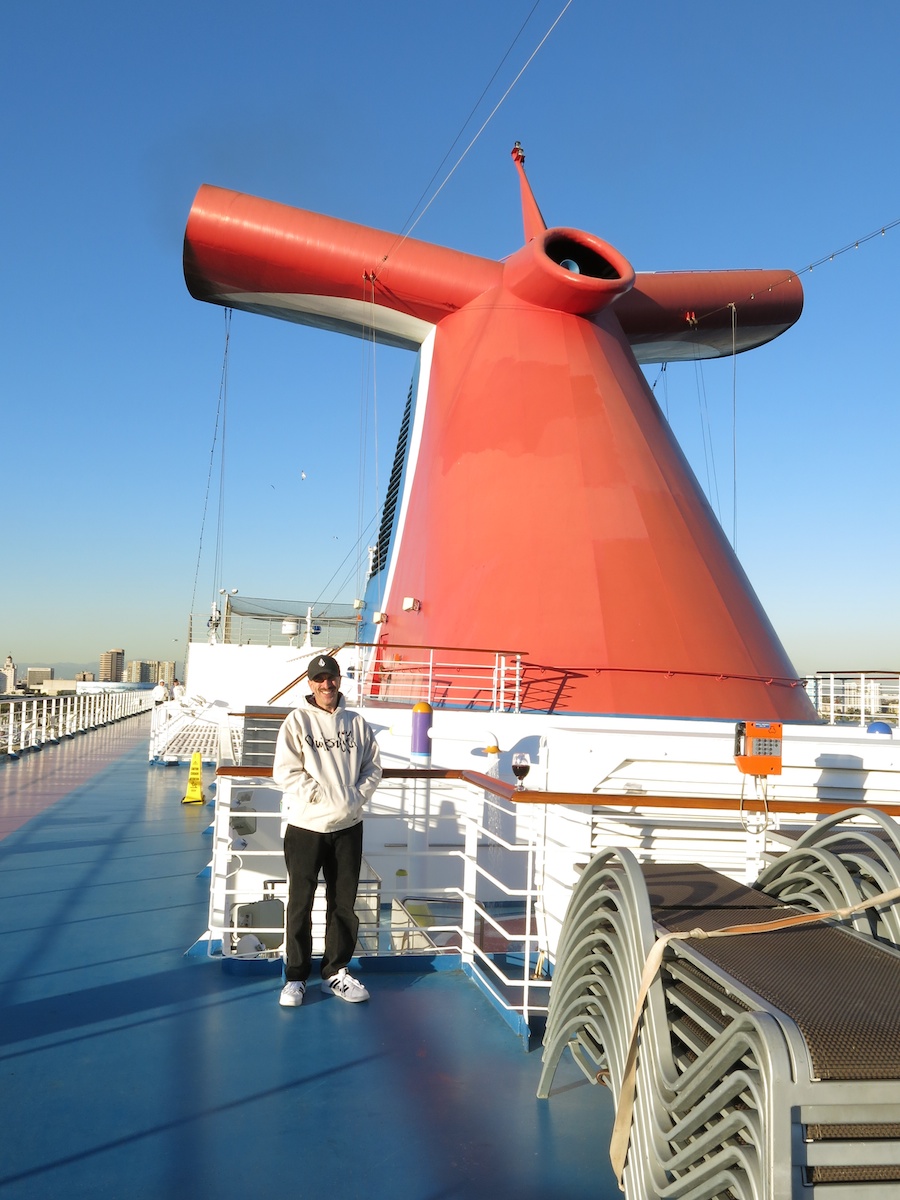 Perhaps a little exercise before dinner???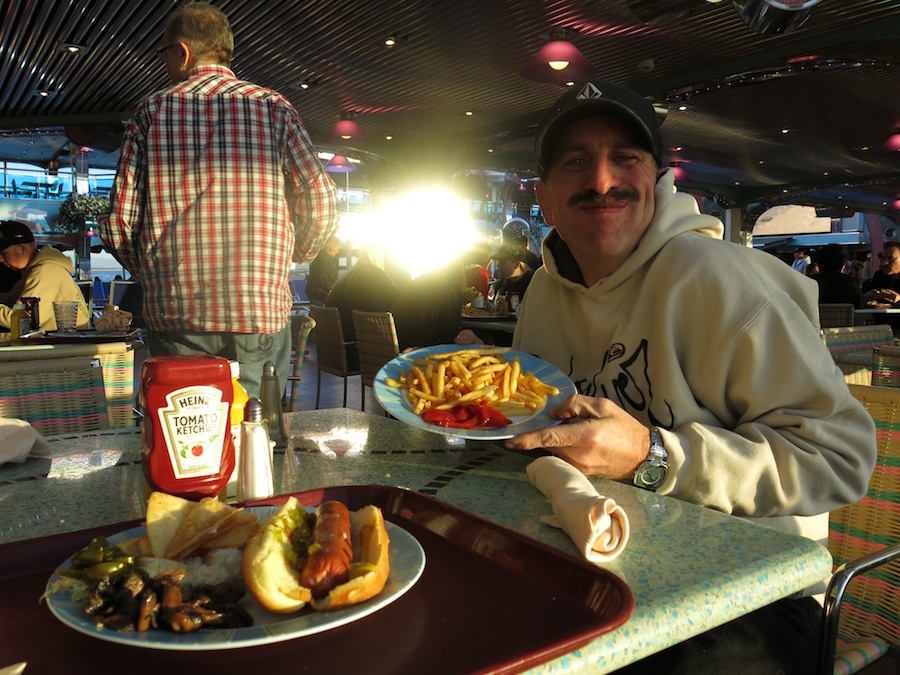 Dinner is served... Well, maybe a snack?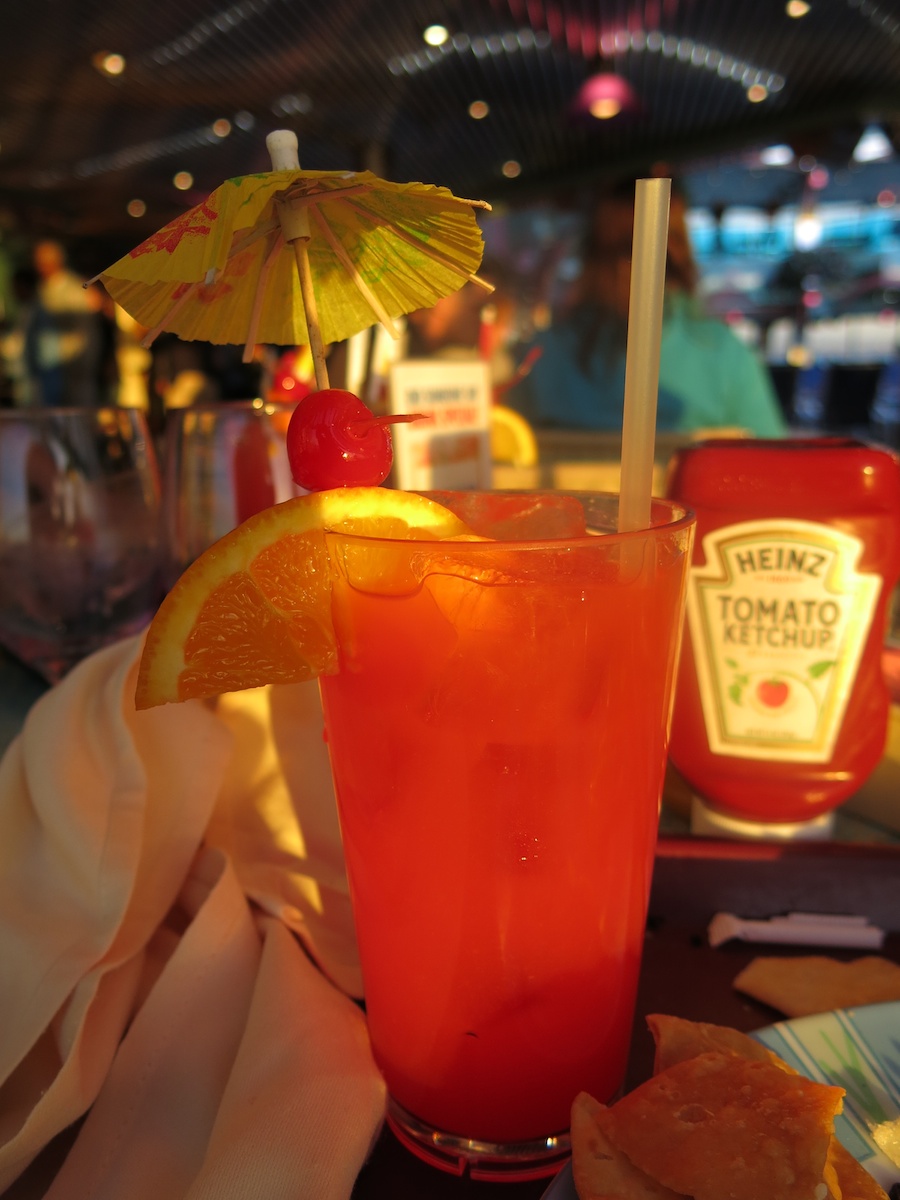 Drinks are served.... Now this is mandatory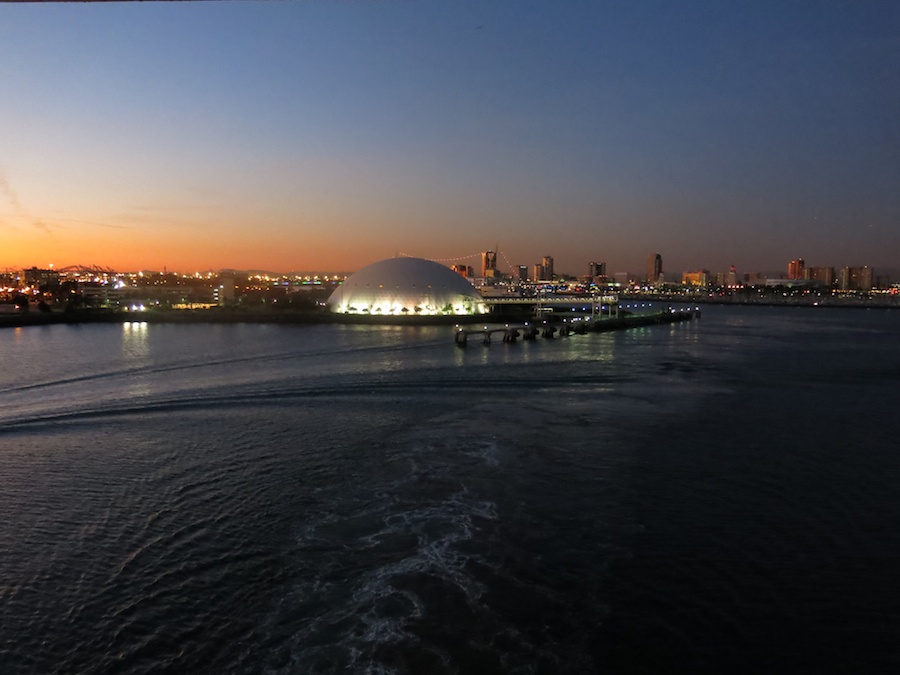 Departing at 4:45... The sun is dropping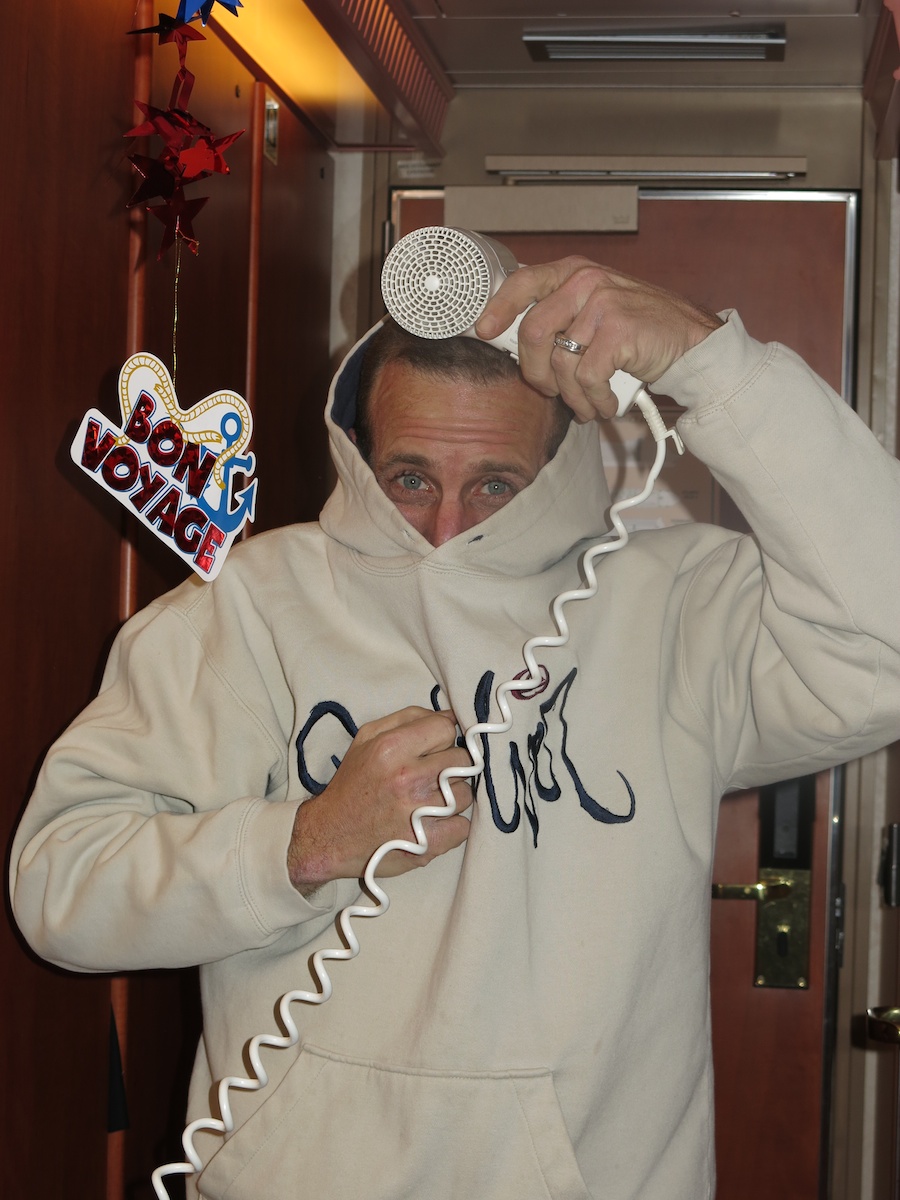 It's a costume party this evening! No! Just how does this phone work?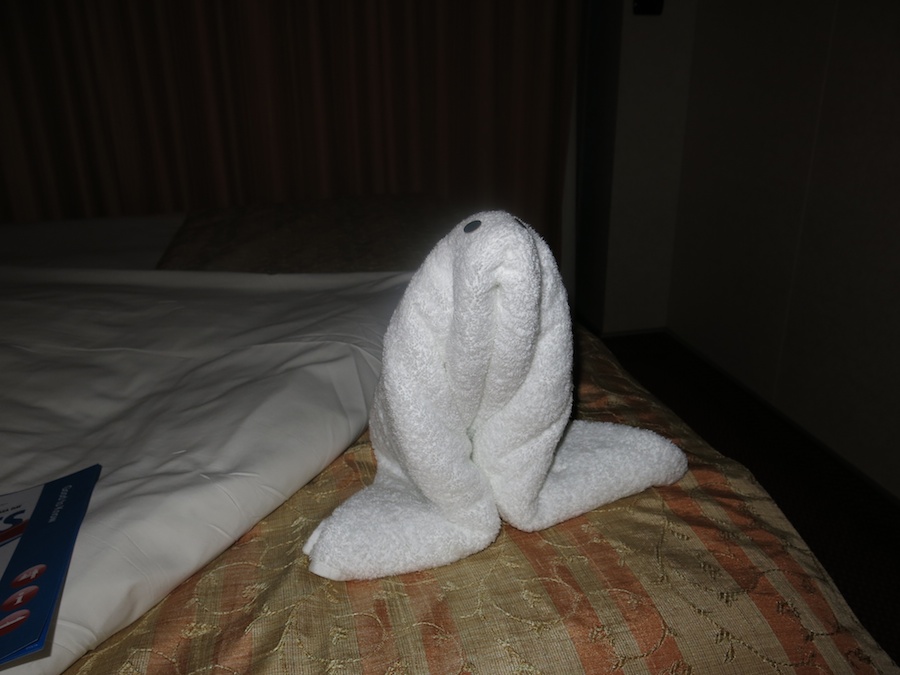 Mr. Seal says "Have a good night's sleep.... Tomorrow we are at sea!"
Did You Know? - No one knows for absolute certain where the concept of the towel animal came from. The idea seems to have arisen, like so many internet memes, spontaneously. There is no single individual who claims to be the originator of the towel animal. One thing is for sure – the creation and depiction of small animals by folding towels originated on the (not terribly) high seas. This phenomenon seems to be almost completely isolated to cruise ships.