Apple Picking Time September 23, 2000! Off To Riley's Farm Years Ago
Oak Glen is located in the San Bernardino mountains at the 5200 foot level, just above Yucaipa and Beaumont in Southern California. Oak Glen is surrounded by beautiful pine, cedar, and oak trees. Summer days are warm with cool nights and the winters are mild, though the landscape is occasionally blanketed with snow. Mountain-fresh water flows through the community. Call them and pick some apples... and other fruits. Great fun for the entire family!

Getting There Is A Breeze
Oak Glen, California, is a small apple growing community situated between the San Bernardino Mountains and the Little San Bernardino Mountains. The area has been growing apples and other crops for over 150 years, however the native peoples have benefitted from the bounty of acorns and fresh mountain streams for a thousand years.
The Cahuilla and Serrano peoples harvested acorns and leached them in the streams to draw out the tannins, many Manos and Metates can still be found in the areas streambeds.
Though the surrounding area has grown exponentially, Oak Glen remains largely unchanged and quite rural. Several of the original ranches are still in operation and apple season is still the biggest draw in the area. Oak Glen is home to many antique varieties of apples that are no longer commercially produced such as, Ben Davis, Gravenstein, Pink Pearl and more. This area is also home to some of the last operational cider mills in Southern California, producing unpasteurized and unfiltered raw apple cider.

In the past Oak Glen grew apples mainly for export, however in the 1940s several ranches began selling at roadside stands directly to the consumer. In recent years the export trade has all but disappeared and the apple season has become a time for families to visit and get their fruit directly from the growers.
Riley's Farm Is Our Recommendation!
We recommend Riley's Farm . Riley's Farm in the historic apple growing region of Southern California, helpsyou relive scenes from America's past by letting you dress, act, speak, and live the part. Spend an evening in our version of an 18th Century Tavern , waiting for news from Boston of the redcoat departure. Watch members of the 7th Virginia Regiment re-enact battles from America's Civil War. Help historical and fictional characters from the Old West settle the great frontier. Hitch up the team, put your hand to stone wall building, take a turn at the spinning wheel. There's work to do! Call them at (909) 797-7534! See The WebMovies (It is 19 MB)
Highlights from our September 23, 2000 visit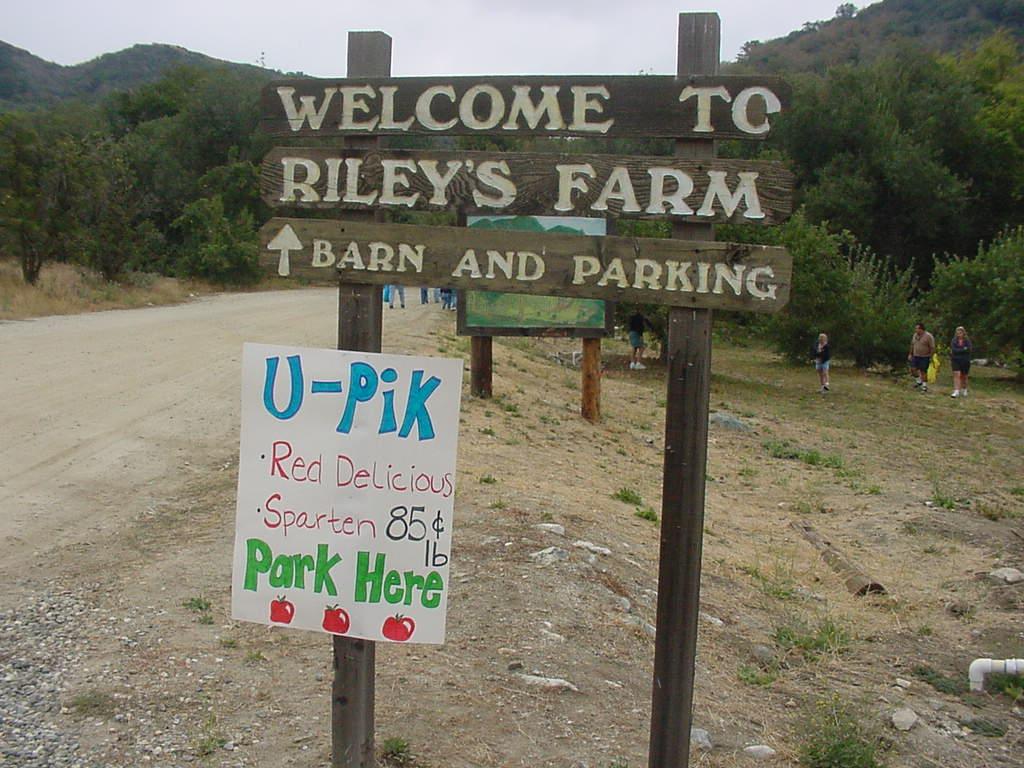 Always welcome

The old barn has not changed in 100 years

Cassie was pretty excited

Everyone liked watching them make apple cider
Did You Know? - Apple cider (also called sweet cider or soft cider) is the name used in the United States and parts of Canada for an unfiltered, unsweetened, non-alcoholic beverage made from apples. It may be opaque due to fine apple particles in suspension and may be tangier than conventional filtered apple juice, depending on the apples used.
This untreated cider is a seasonally produced drink of limited shelf-life that is typically available only in fall, although it is sometimes frozen for use throughout the year. It is traditionally served on the Halloween, Thanksgiving, and Christmas holidays, sometimes heated and mulled.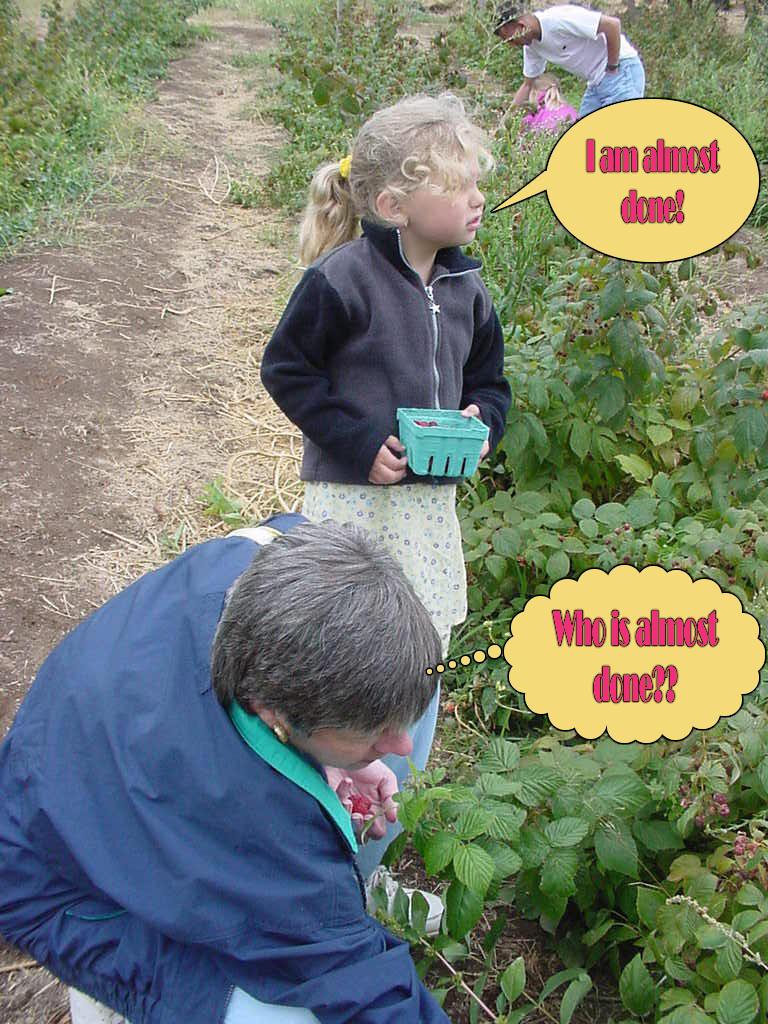 The girls fill their baskets

Jon was always hungry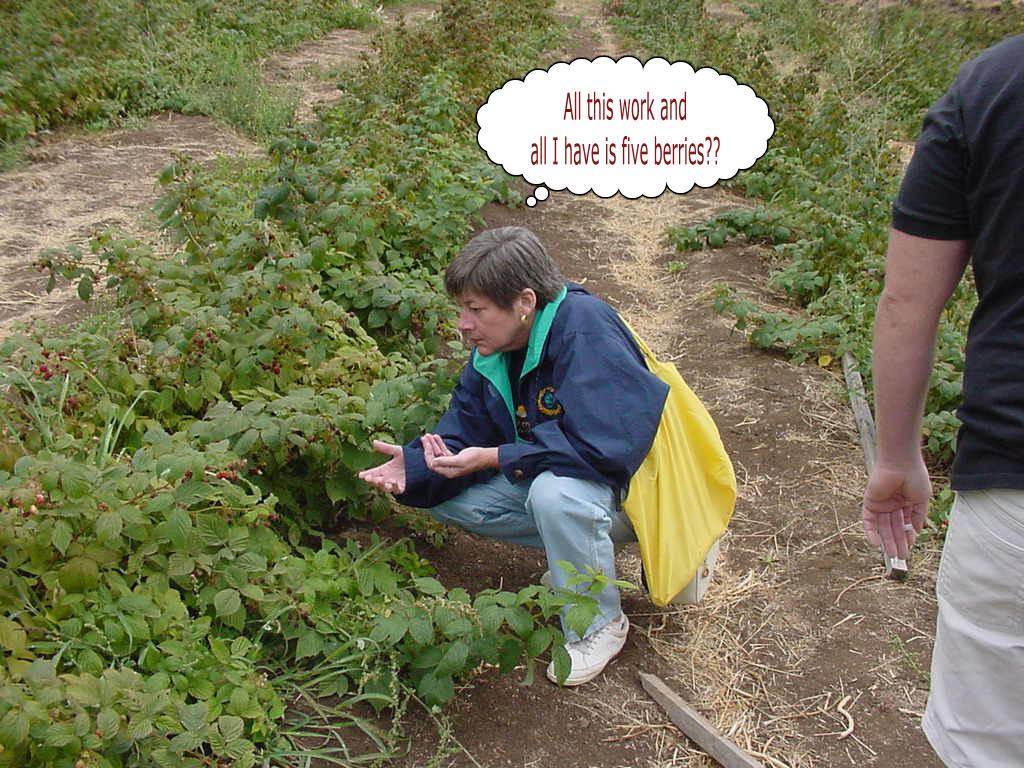 The vines had been picked over

Candle making
Did You Know? - Candle making was developed independently in many countries throughout history. The earliest known candles were made from whale fat by the Chinese, during the Qin Dynasty (221–206 BC). In early China and Japan, tapers were made with wax from insects and seeds, wrapped in paper.[1] In India, wax from boiling cinnamon was used for temple candles.[1] During the 1st century AD, indigenous people of the Pacific Northwest fused oil from the eulachon, or "candlefish", for illumination.
In Europe, the Middle-East and Africa, where lamp oil made from olives was readily available, candle making remained unknown until the early middle-ages.

Jacquelin makes her first candle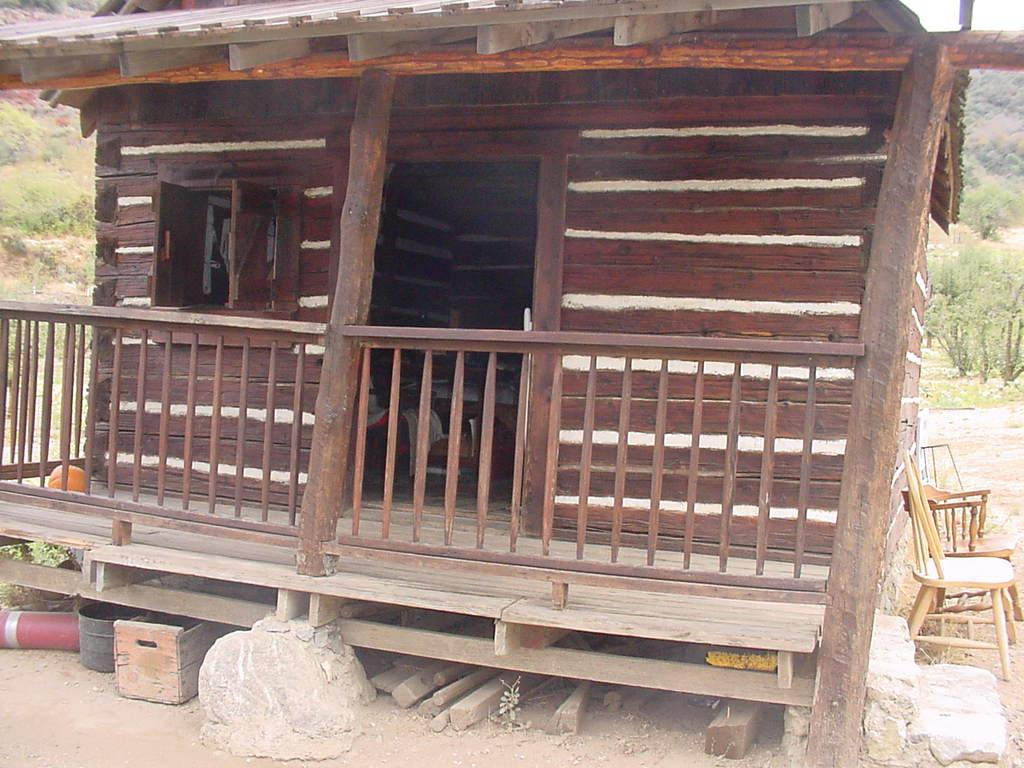 A real homesteaders home

More on the ground than on the trees

Ms. Perfection

Eddie and Pete packing up
In Comic Format