On The Road To Recovery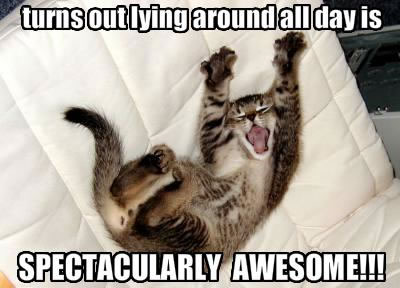 June 8th.... Post operation Recovery Begins

She has her heart
Did You Know? - A tracheal tube is a catheter that is inserted into the trachea in order for the primary purpose of establishing and maintaining a patent airway and to ensure the adequate exchange of oxygen and carbon dioxide. Many different types of tracheal tubes are available, suited for different specific applications. An endotracheal tube is a specific type of tracheal tube that is nearly always inserted through the mouth (orotracheal) or nose (nasotracheal). A tracheostomy tube is another type of tracheal tube; this 2–3-inch-long (51–76 mm) curved metal or plastic tube may be inserted into a tracheostomy stoma to maintain patency of the lumen. A tracheal button is a rigid plastic cannula about 1 inch in length that can be placed into the tracheostomy after removal of a tracheostomy tube to maintain patency of the lumen.
Most endotracheal tubes today are constructed of polyvinyl chloride, but specialty tubes constructed of silicone rubber, latex rubber, or stainless steel are also widely available. Most tubes have an inflatable cuff to seal the trachea and bronchial tree against air leakage and aspiration of gastric contents, blood, secretions, and other fluids.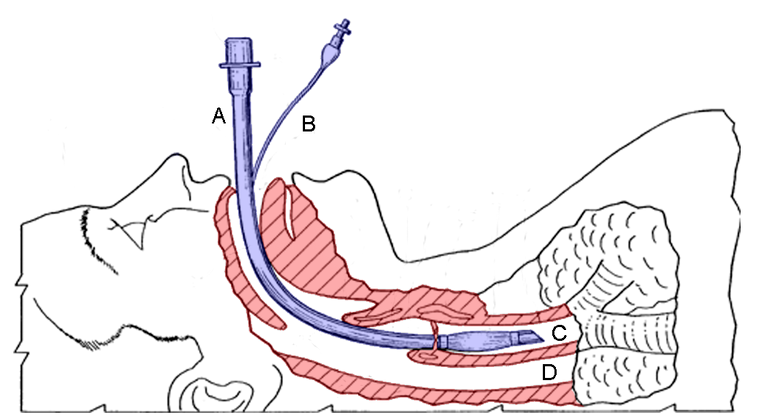 Uncomfortable but it works - Diagram of an endotracheal tube that has been inserted into the trachea:
A - endotracheal tube (blue)
B - cuff inflation tube with pilot balloon
C - trachea
D - esophagus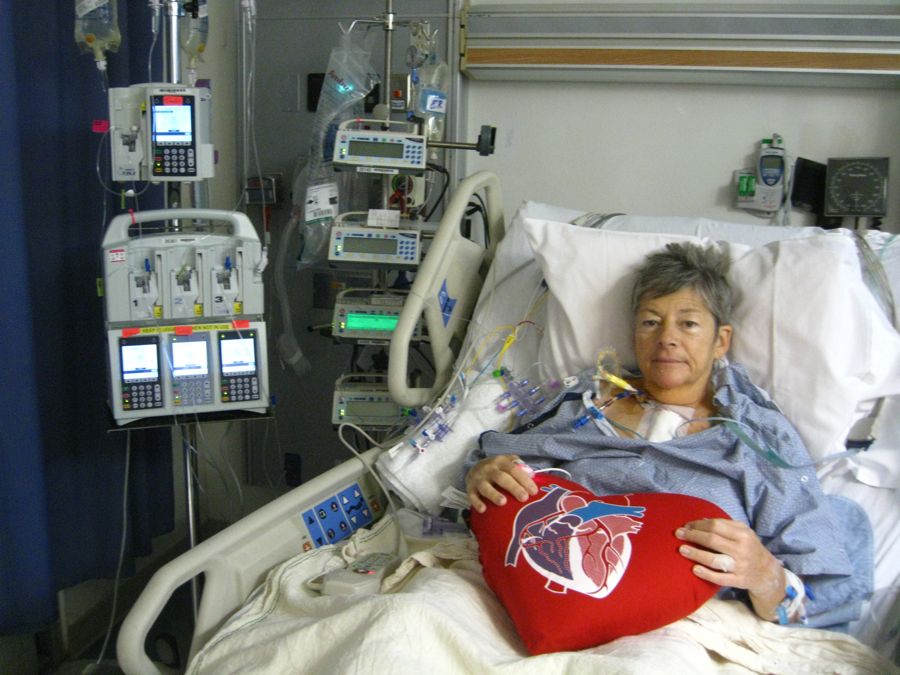 Yes... The cockpit of a 747 is no more complext than this
June 9th - ICU Removes The Tubes
Sue had as much plumbing in her as a new home but as the day went on the tubes seemed to disappear.

John and Sarah gave us a characture of themselves from Knotts Berry Farm..... Great fun!!

Tubes are beginning to disappear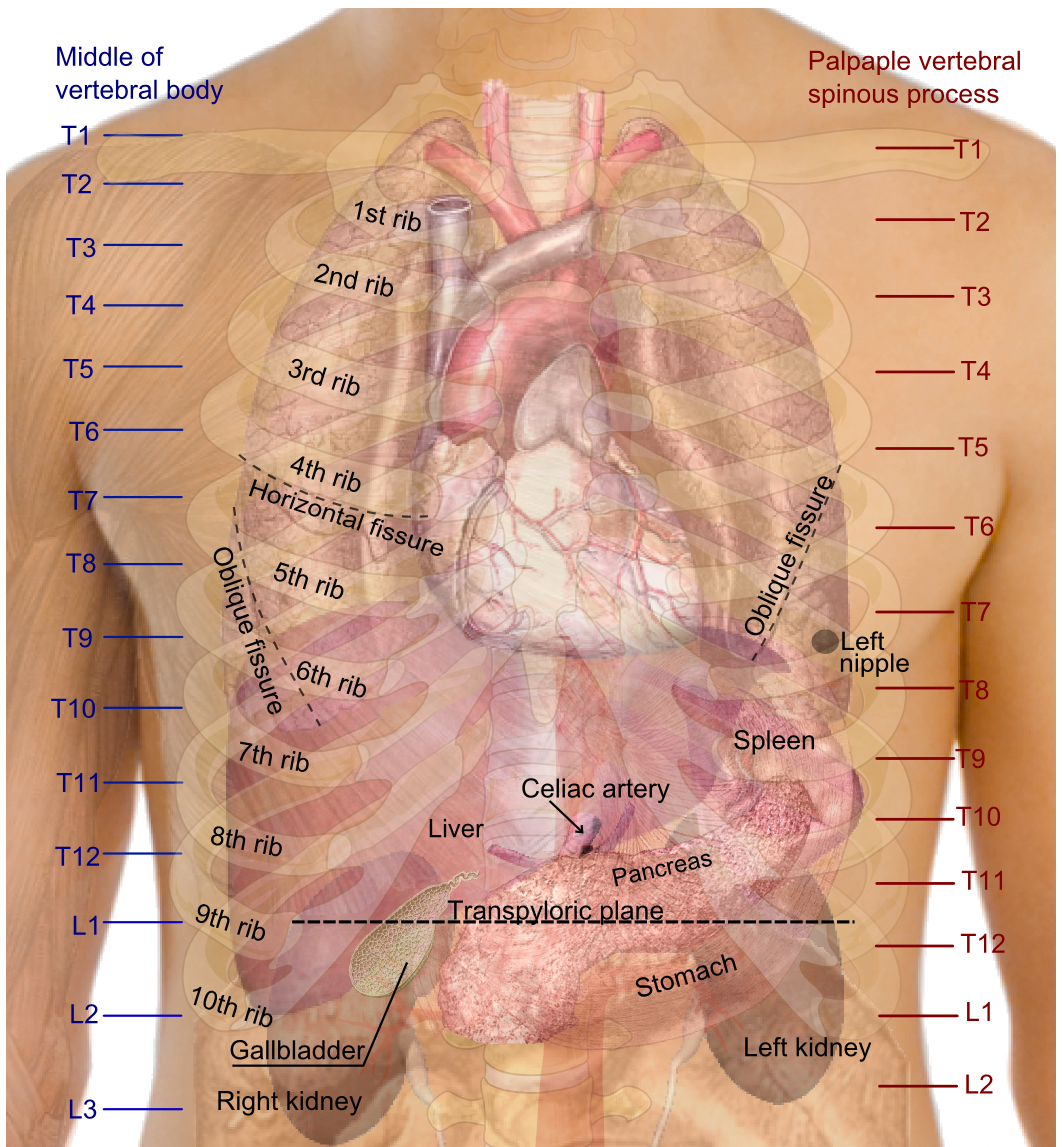 Tube was inserted on the Transpyloric plane to drain any fluids (leakage) after the surgery... No need after one day!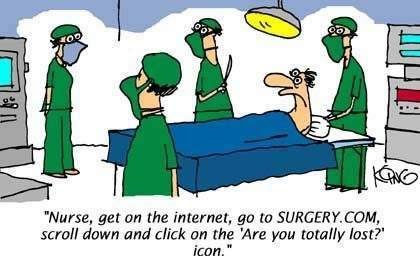 June 10th... Out Of ICU Today
Did You Know? - Coronary care units developed in the 1960s when it became clear that close monitoring by specially trained staff, cardiopulmonary resuscitation and medical measures could reduce the mortality from complications of cardiovascular disease.
The first description of a CCU was given in 1961 to the British Thoracic Society, and early CCUs were located in Sydney, Kansas City and Philadelphia. Studies published in 1967 revealed that those observed in a coronary care setting had consistently better outcomes.
The first coronary care unit was opened at Bethany Medical Center in Kansas City, Kansas by Dr Hugh Day, and he coined the term. Bethany Medical Center is also where the first "crash carts" were developed.

They really miss their mommy!!!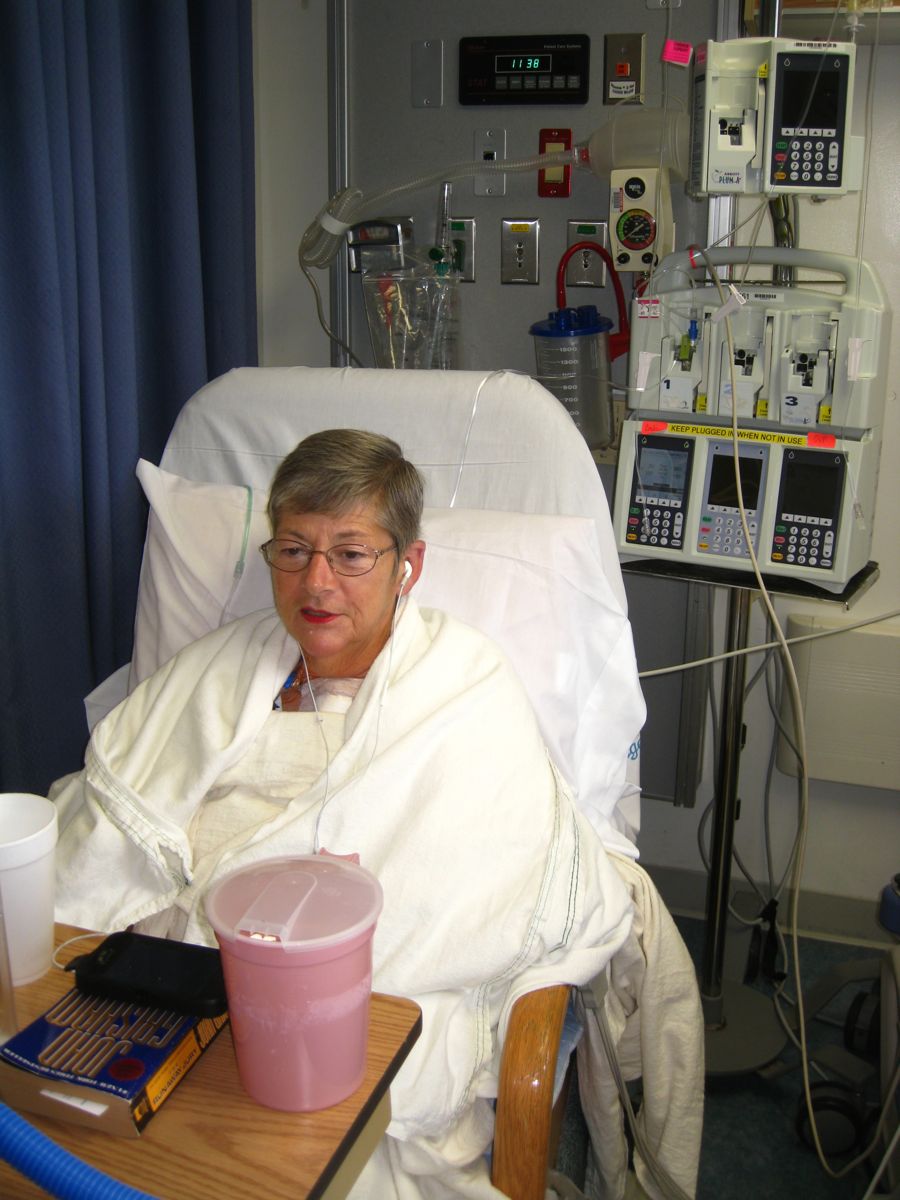 "Oh boy oh boy - Out of here!"

I am sitting up for the first time without all those tubes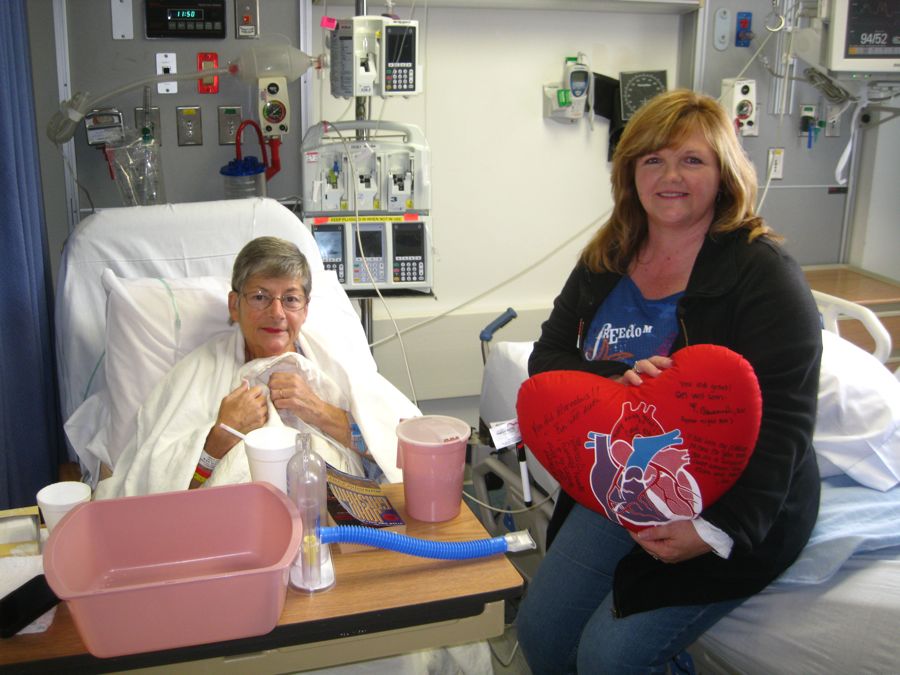 Robin assists her in making the move.... Packem up move'em out... Rawhide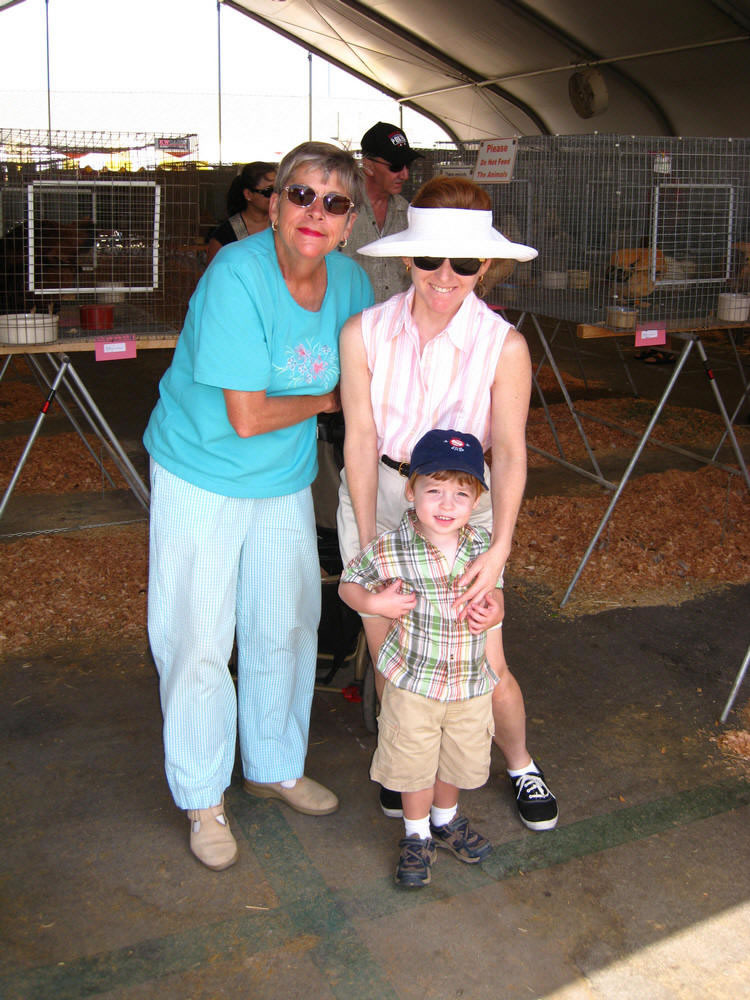 OK... We are NOT at the hospital but you see when Michele came up to assist Sue in having lunch
Theo and GranPaul were reading books in the lobby...
She Is Now In
Subacute Coronary Care
Did You Know? - The main feature of coronary care is the availability of telemetry or the continuous monitoring of the cardiac rhythm by electrocardiography. This allows early intervention with medication, cardioversion or defibrillation, improving the prognosis. As arrhythmias are relatively common in this group, patients with myocardial infarction or unstable angina are routinely admitted to the coronary care unit. For other indications, such as atrial fibrillation, a specific indication is generally necessary, while for others, such as heart block, coronary care unit admission is standard.

After the move she was tired so we waited and then Grandson Jon and Sarah
visited Sue in the Telemetry Monitoring Unit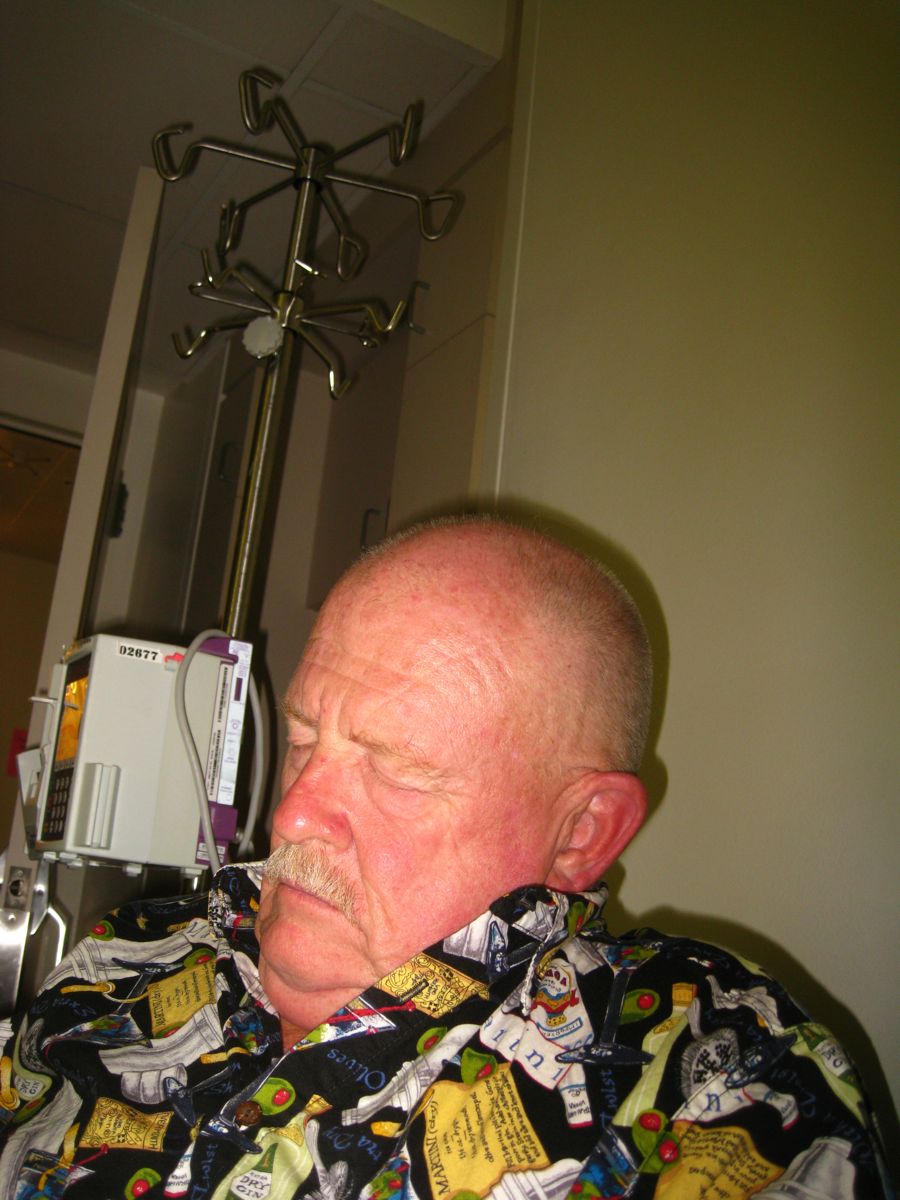 Pretty tired guy considering all that is going on including Dave McTevia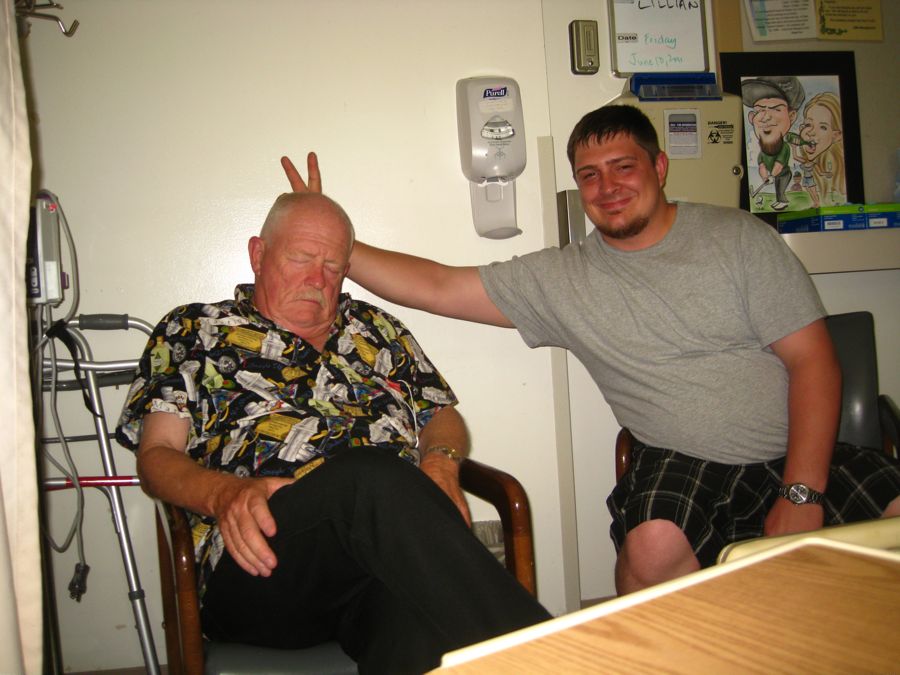 Paul can always count on Jon to be there to assist.... Thanks to Sneaky Sarah for the shot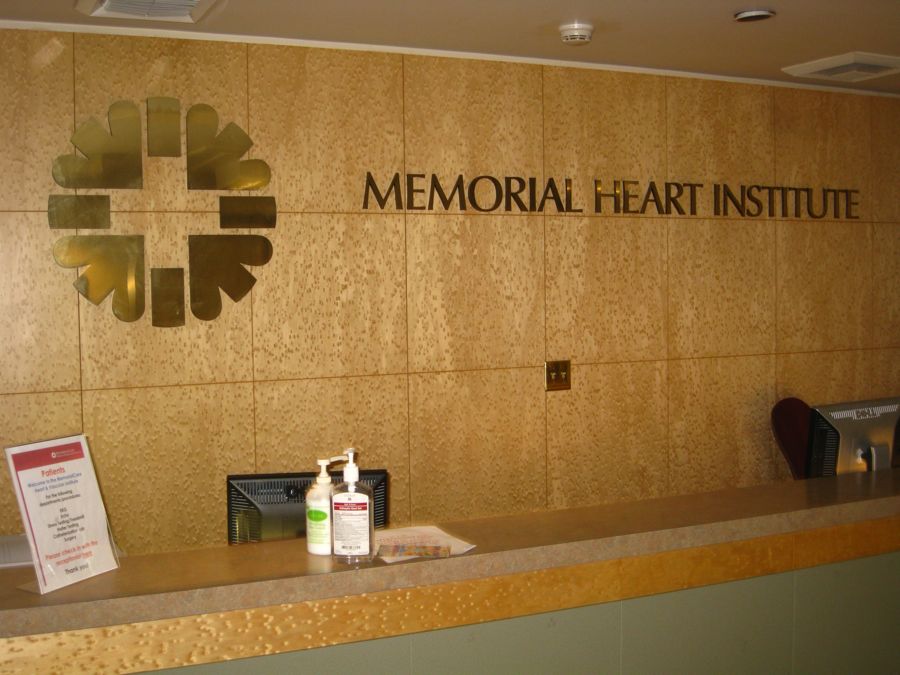 Great place to be if your heart is broken
June 12th Ok Already... It has been 96 Hours And I Want To Go Home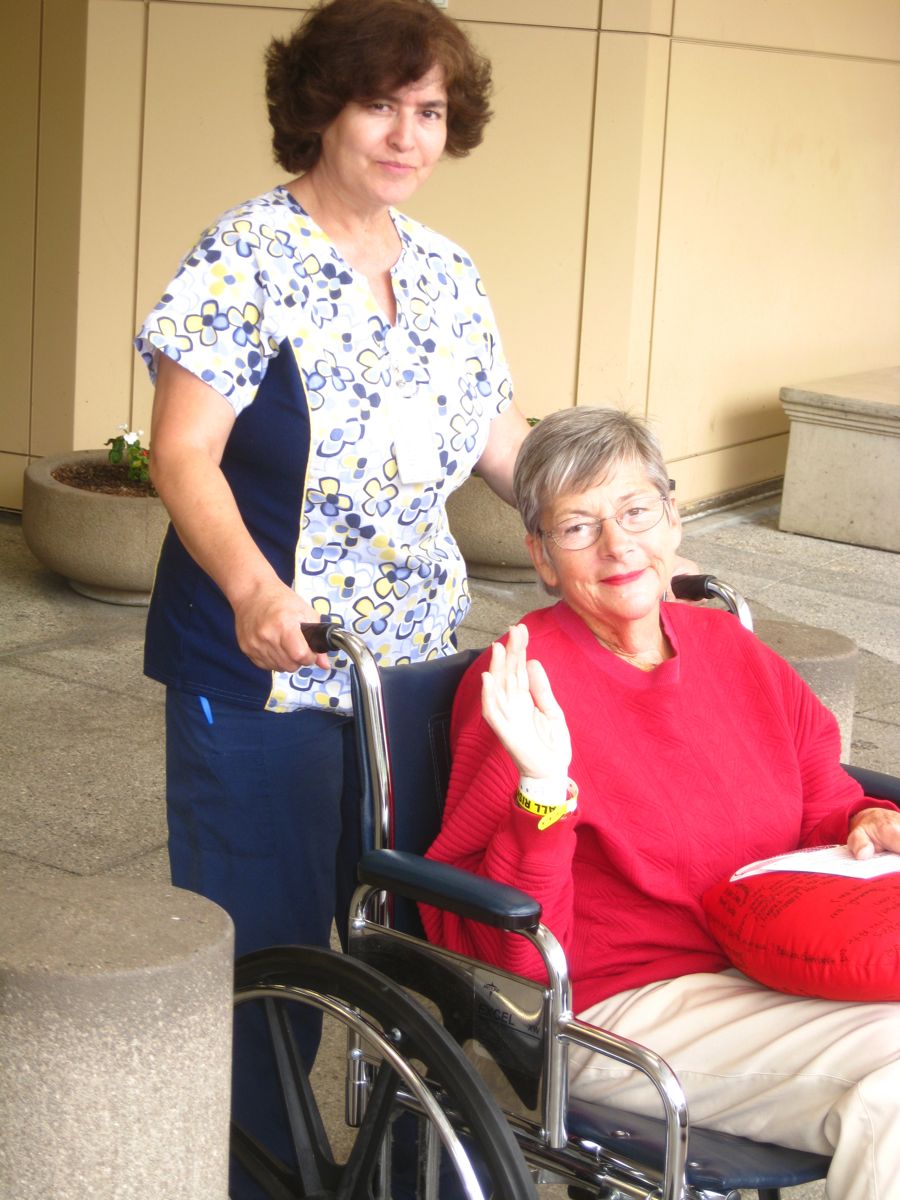 Go faster... faster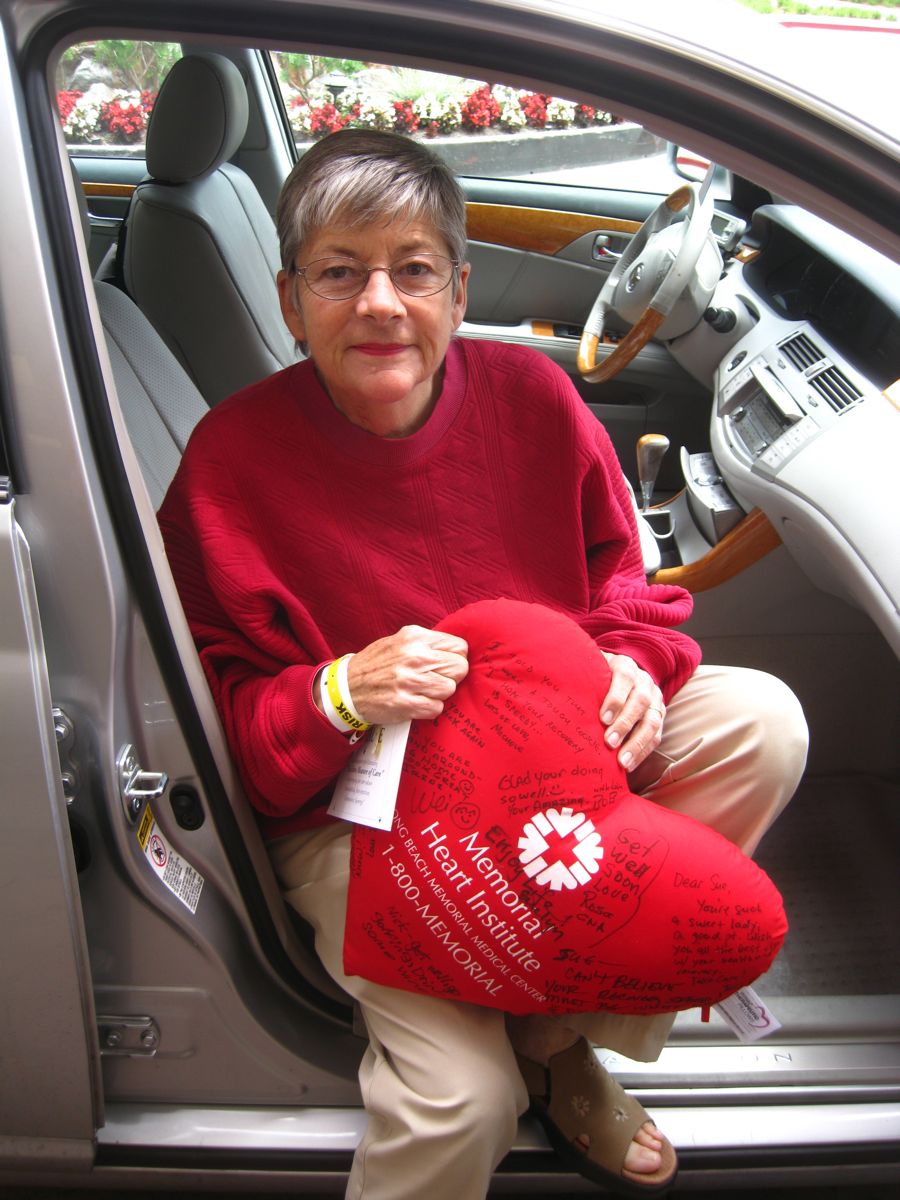 She is anxious to get back to normal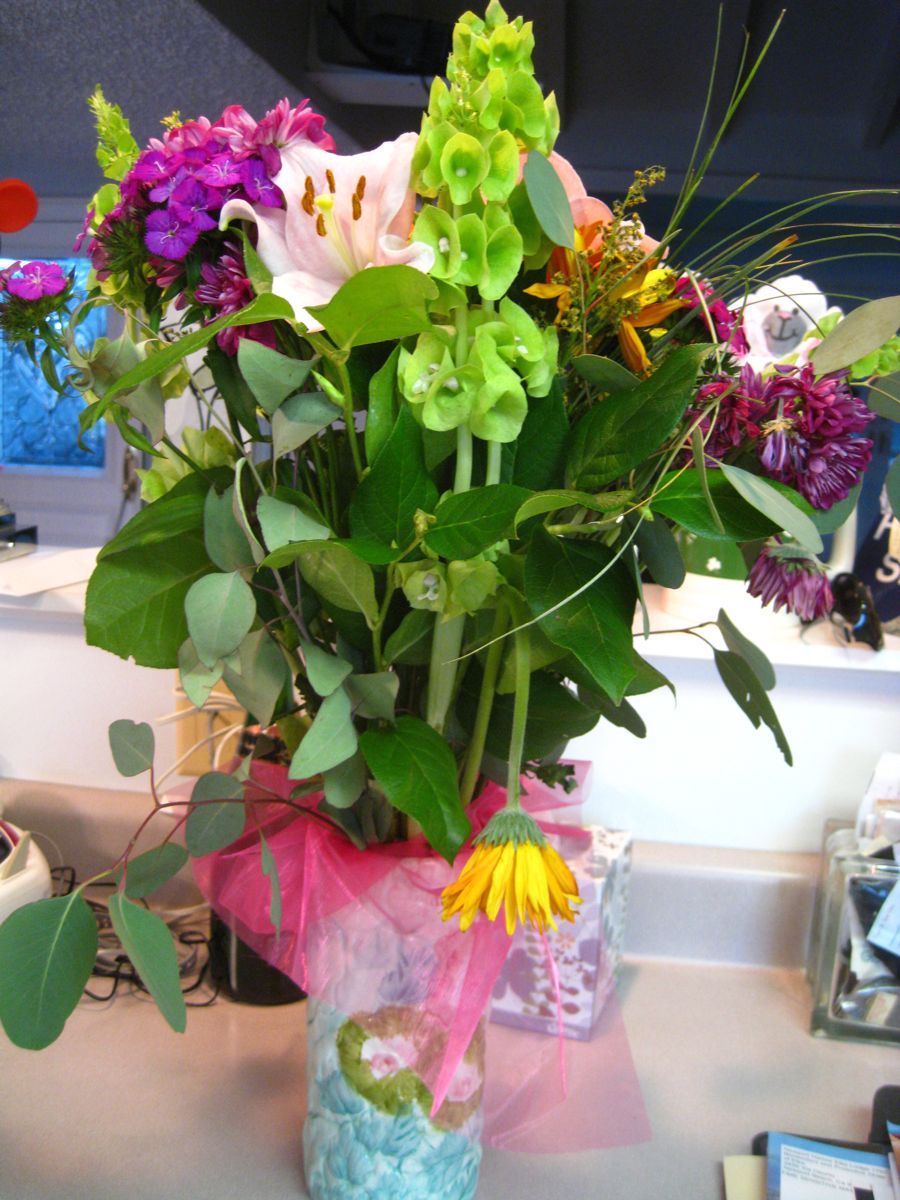 Beautiful flowers from Becca Parsons (Zack's beautiful lady friend)