We Played Golf And Visited The Ducks Before Happy Hour Wednesday 4/10/2013

It started out a normal day... We are visiting the babies on #6

Sue serves the ducks but always OFF THE FAIRWAY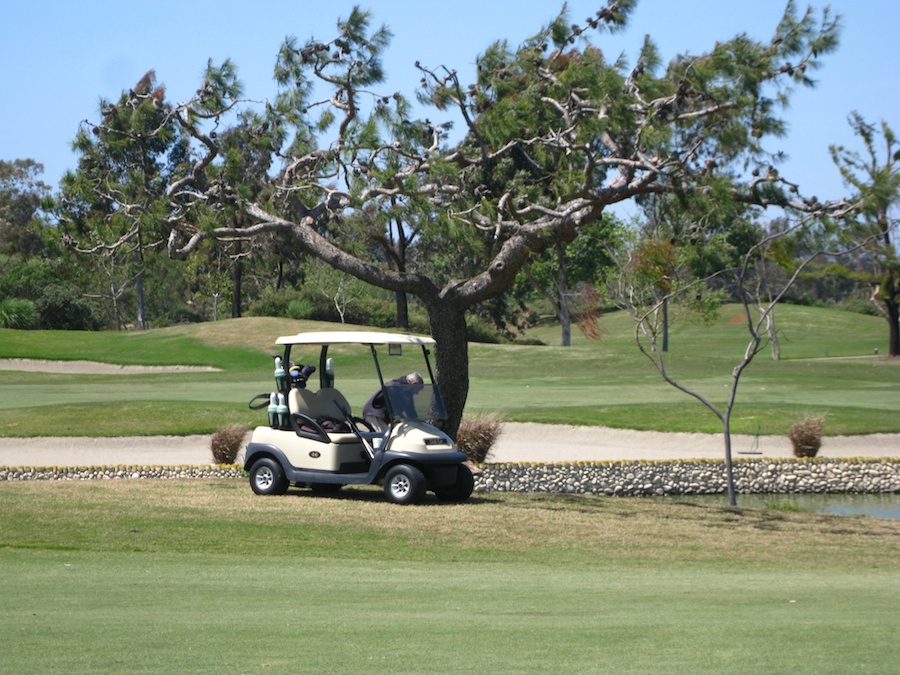 Her goose is shy today... Hid behind the cart
We Were "Happy Houring" And Or GM Said "Wanna Try Something New?"

Cathy and Bunny celebrate the day....

James and Linda Cathey swap stories about the day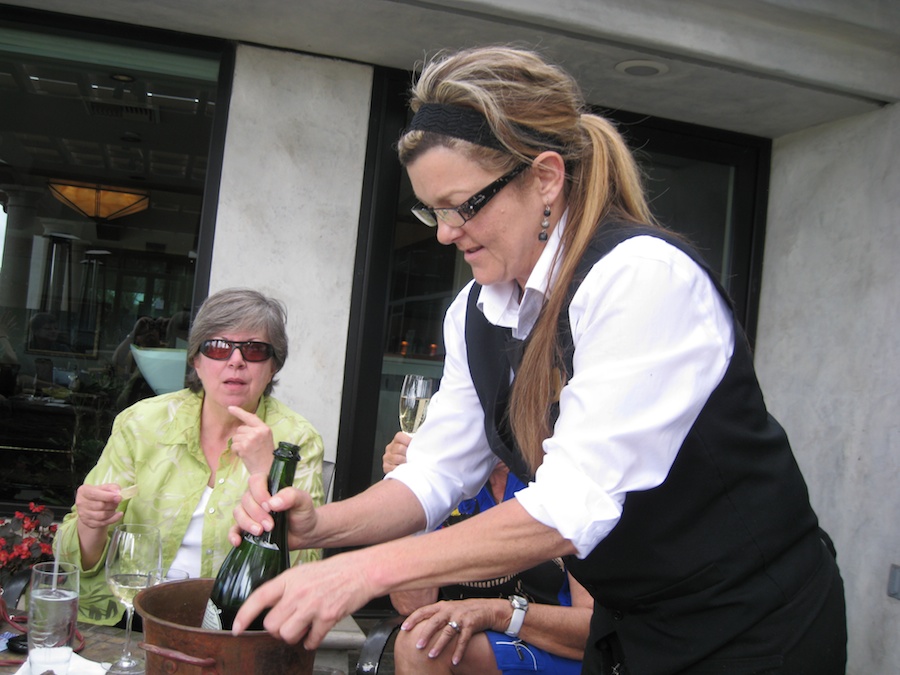 Shannon ices the champagne

We have our sayings around Old Ranch

Bunny gives it the formal taste test!

The cameraman gets the "Evil Eye"
Ken Kelly Drops By And Suggests We Try The New Menu Items...

No no! Just fooling.... This would be a "Frankie Menu Item"
(Frankie is James and Linda's baby Boston)

N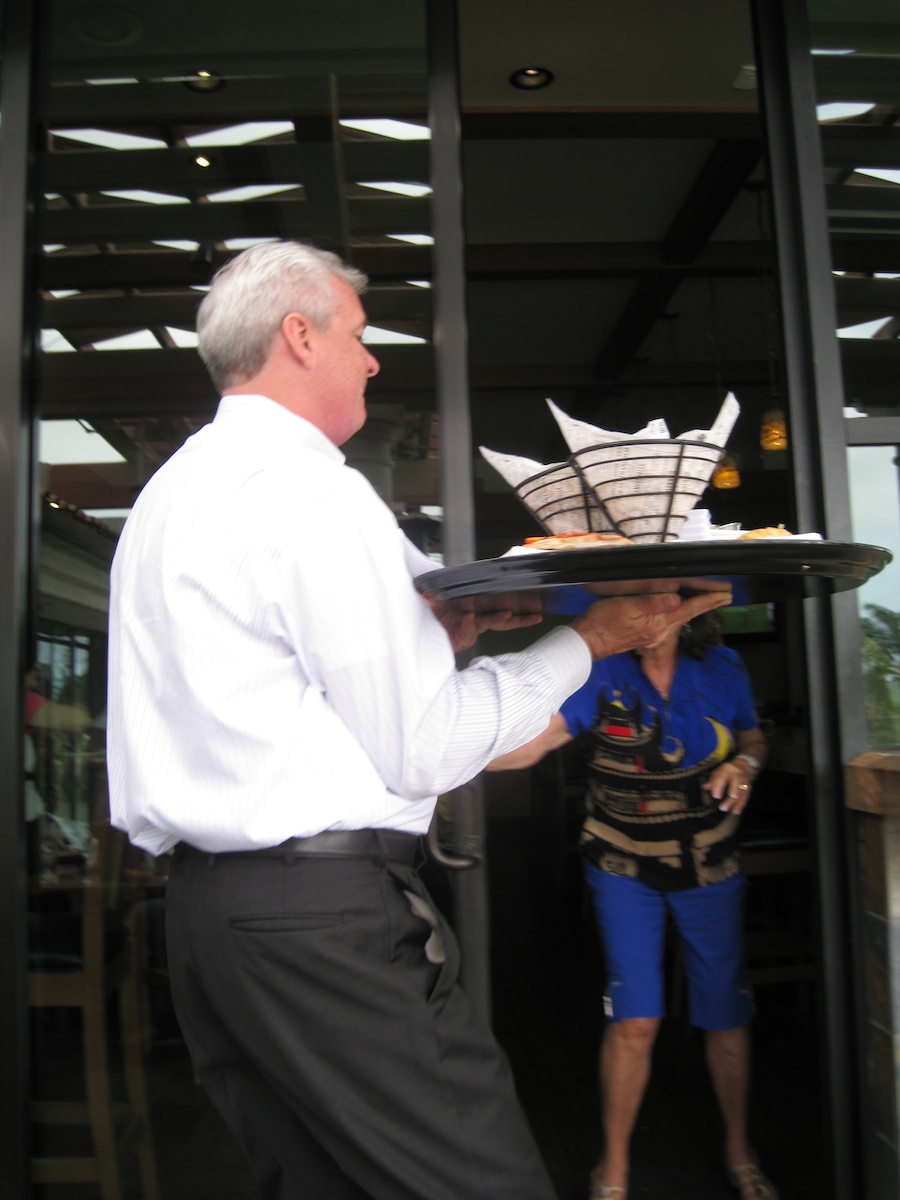 Ken came back in a few minutes with a selection of delightful items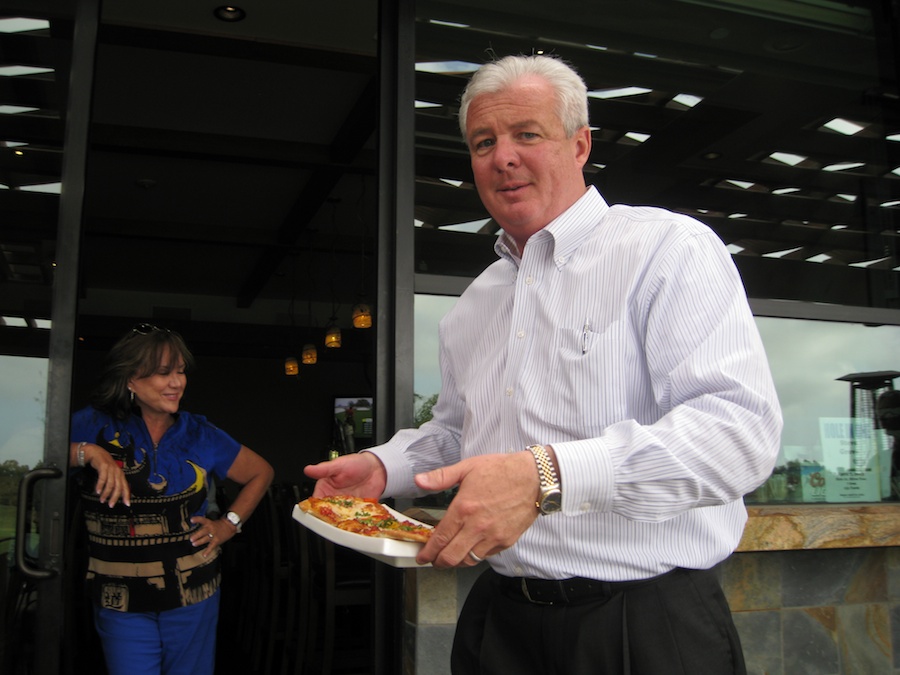 "I think you will like this flat bread!" He was quite correct!!
Did You Know? - A flatbread is a simple bread made with flour, water, and salt and then thoroughly rolled into flattened dough. Many flatbreads are unleavened — made without yeast or sourdough culture — although some flatbread is made with yeast, such as pita bread.
Old Ranch made it magic with cheese, fresh tomatoes, and spices! It disappeared! We approve!!

It tasted fantastic! We moved it far away from James

The salami, ham, and cheese was too close to James... He is caught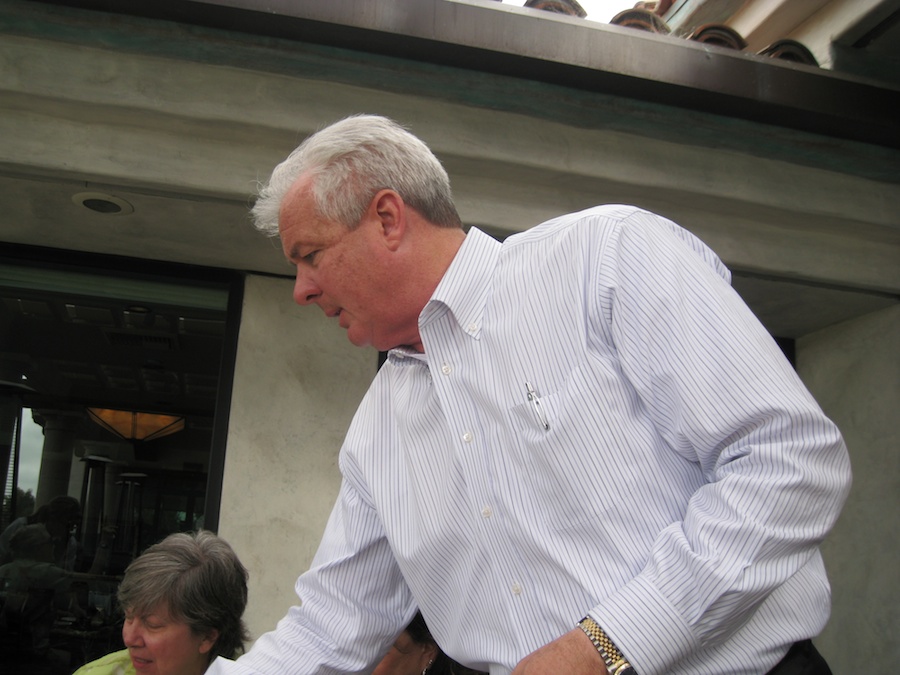 Ken delivers the new sushi item and it also disappeared.... Excellent!

James is eyeing the various plates getting ready to pounce... A trait he learned from Frankie

"OK Mom and Dad... You better bring something home for me and Lulu or no more Mr. Nice Guy!"

Cathy and Bunnaford are providing feedback... Bunny's smiles tells all!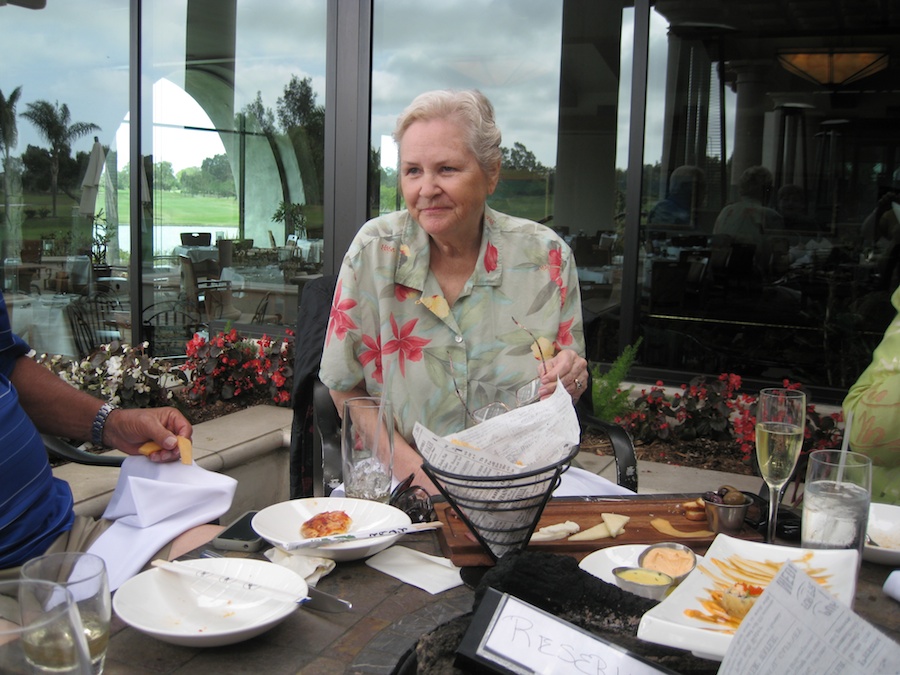 The food pretty much disappeared.... Linda is attempting to figure out what to try next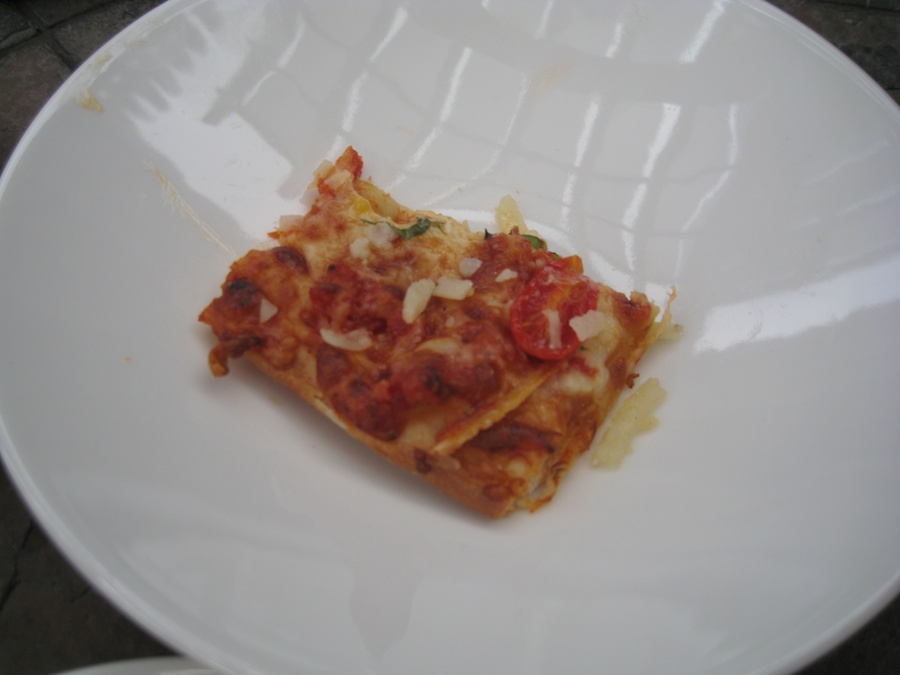 The last bite... Paul got it while no one was looking!

James and Paul were gentlemen and passed the cheese plate to the ladies.... After we attacked it!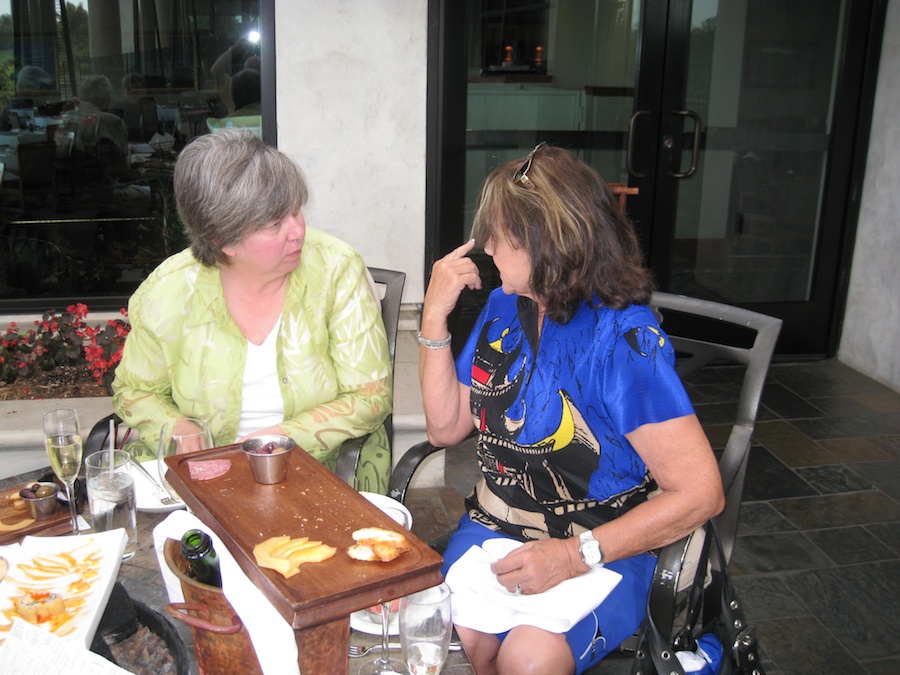 "Hold it Cathy... I am getting a signal!"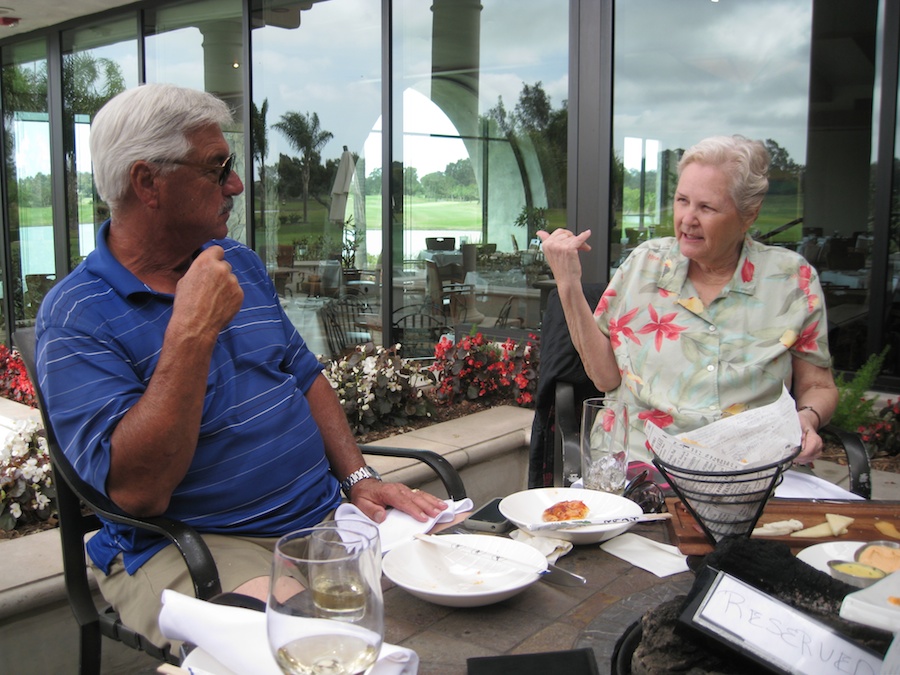 "Go ahead James... You can have the last bite..."

Glasses up! A toast to friends and Old Ranch!!