We Played Golf, Remembered 9/11, And Did Taco Tuesday - Normal Activities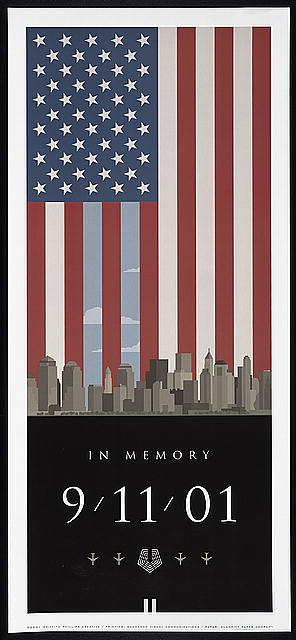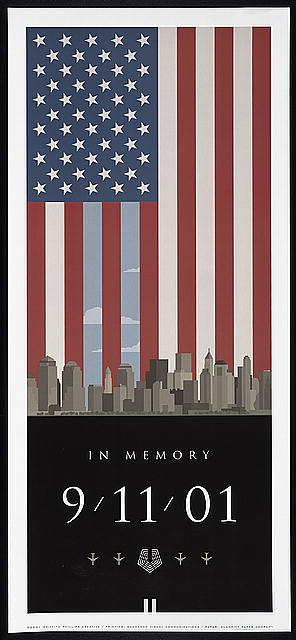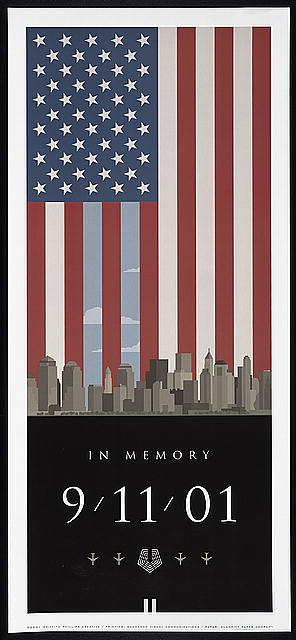 We will NEVER forget! God Bless America

The Old Ranch Ghost returns

Partee time

Enjoying the dance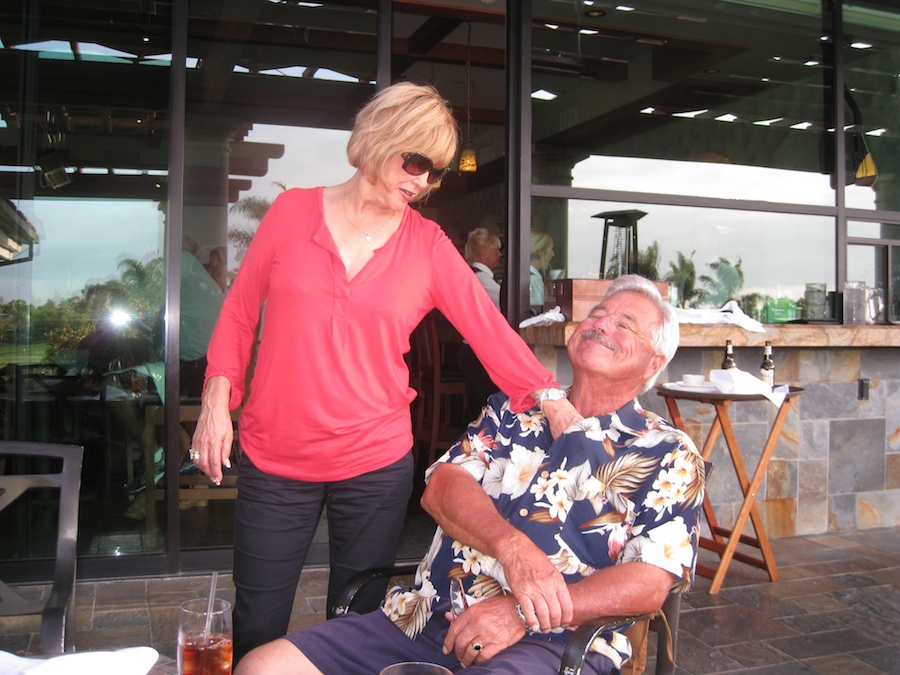 Scratch scratch.... Dang... I think he is purring...
Did You Know? - A purr is a sound made by all species of felids and is a part of cat communication. It varies between cats (for example by loudness and tone), and from species to species, but can be characterized as a tonal buzzing.
One hypothesis, backed by electromyographic studies, is that cats produce the purring noise by using the vocal folds and/or the muscles of the larynx to alternately dilate and constrict the glottis rapidly, causing air vibrations during inhalation and exhalation.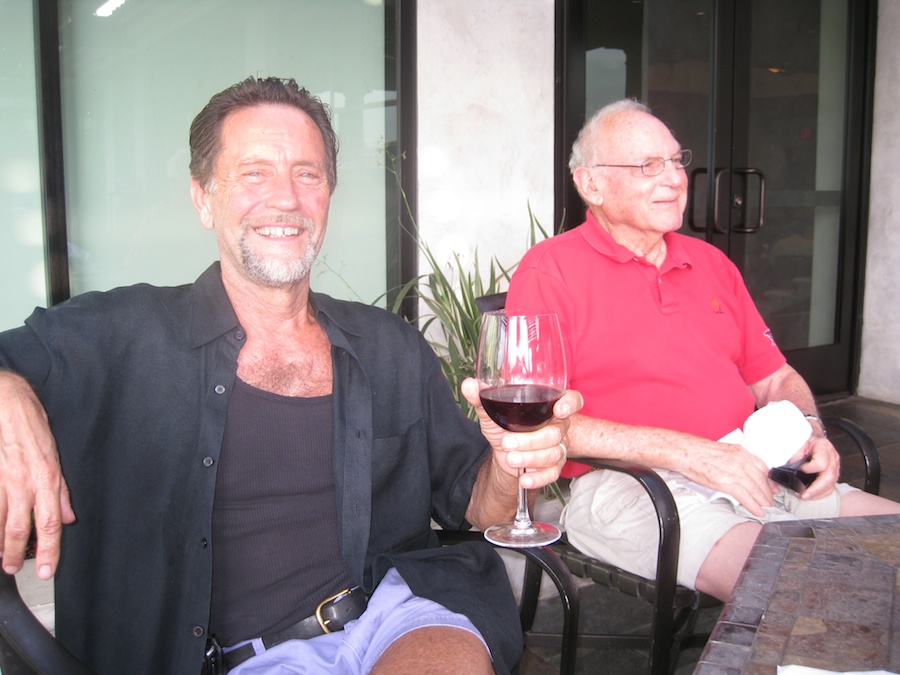 Bob Zaitz and Herb Silverstein enjoying the antics
It's A Train Wreck.... No, Really! Shaun Shares His 1977 Adventure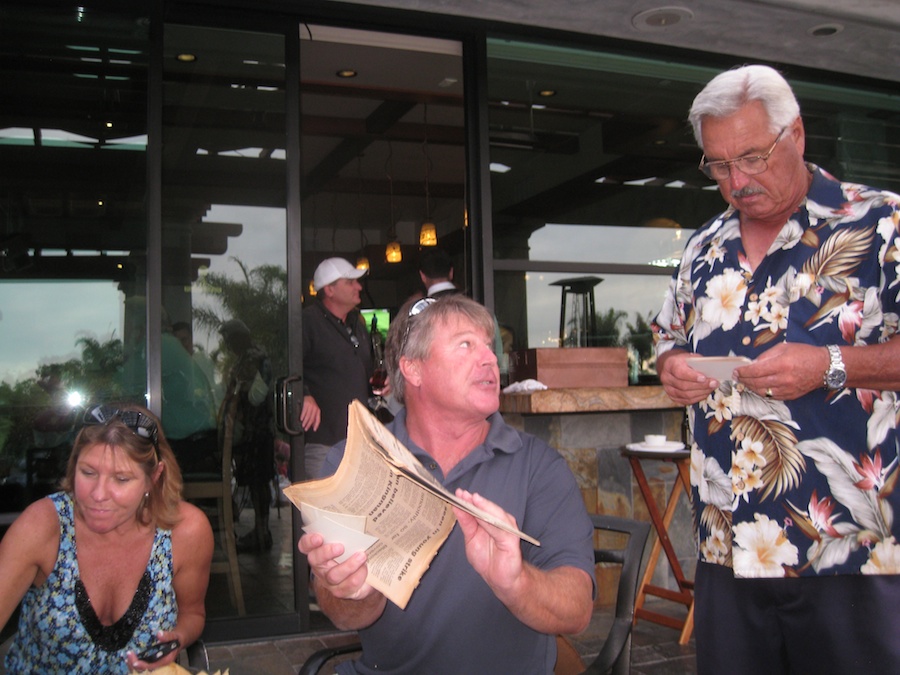 Shaun brought the 7/1/1977 edition of the Arizona Daily Miner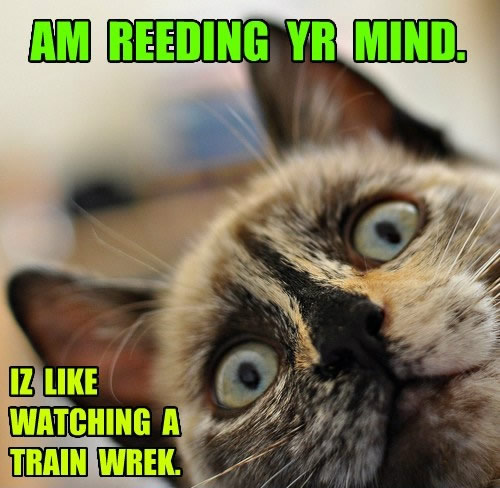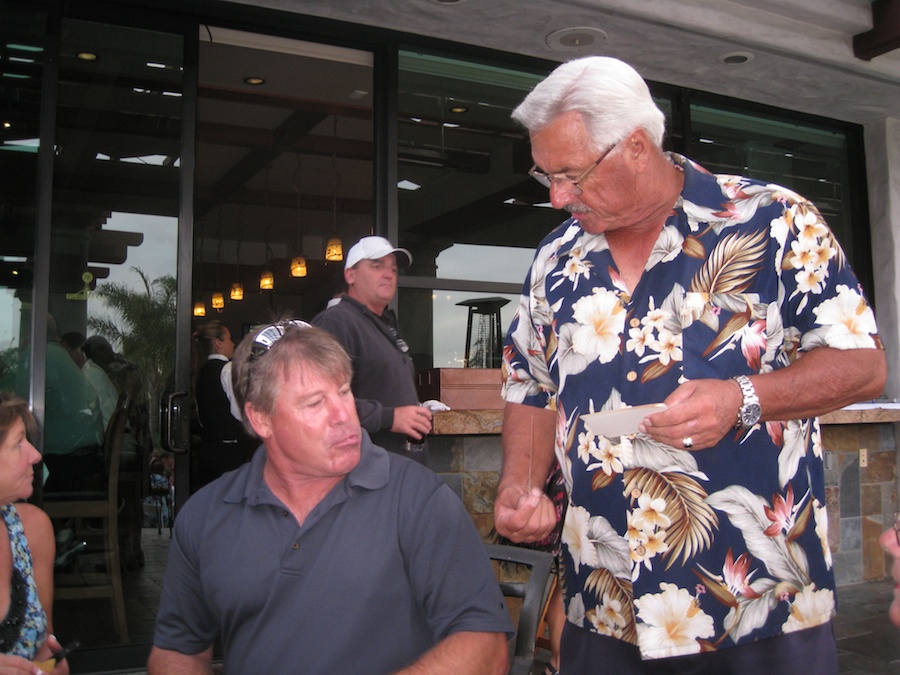 "I was headed to North Carolina in my 20th year and decided to jump a freight in Cajon Pass"
Did You Know? - The California Southern Railroad, a subsidiary of the Atchison, Topeka and Santa Fe Railway, was the first railroad to use the Cajon Pass as a route through the mountains. The rail line through the pass was built in the early 1880s as part of a connection between the present day cities of Barstow and San Diego.
Today the Union Pacific Railroad and BNSF Railway (the successor to the Santa Fe) use the pass to reach Los Angeles and San Bernardino. Due to the many trains, noteworthy scenery and easy access, it is a popular location for railfanning, and numerous photographs of trains on Cajon Pass appear in books and magazines about trains. The current Amtrak Chicago-Los Angeles Southwest Chief passenger train travels through the pass.

"The trains really slow down while ascending so we looked for a car to hop.... The first selection we missed and finally got a large boxcar three cars from the end of the train:
Did You Know? - The original BNSF (ATSF) line was constructed in the 1880s and later roads, U.S. Route 66 and I-15, roughly followed this route. The 3.0% grade for a few miles on the south track is challenging for long trains, making the westbound descent potentially dangerous, as a runaway can occur if the engineer is not careful in handling the brakes.
The second track, built in 1913, is 2 miles longer to get a lower 2.20% grade. It ran through two short tunnels, but both were removed when the third main track was added next to the 1913 line.
Speeds of 60 and 70 mph (97 and 110 km/h) may be seen on the straighter track away from the pass, but are typically 14 to 22 mph (23 to 35 km/h) ascending and between 20 and 30 mph (32 and 48 km/h) while descending.

"All of a sudden all hell broke loose.... The train derailed and the roar was deafening... dust... dirt.... Only three cars stayed on the track and ours was one of them!"
Did You Know? - Freighthopping or train hopping is the act of surreptitiously hitching a ride on a railroad freight car. In the United States, this became a common means of transportation following the American Civil War as the railroads began pushing westward, especially among migrant workers who became known as "hobos." It continued to be widely used by those unable to afford other transportation, especially during times of widespread economic dislocation such as the Great Depression. Today, the practice is forbidden by statute in all states in the U.S., though it is still practiced. In modern day usage, hopping a freight train is also known as "catching out" or "hopping out."
Many railroads take a strict view of people hopping freight trains, and employ railroad police, also known as "bulls," in an attempt to prevent the practice. Among other duties, railroad police are charged with preventing trespassing on railroad property, which includes freighthopping. Railroad police officers typically patrol in utility trucks, SUVs ("bullmobiles"), or even standard police cars.

"Sorry.... Gotta take a brake... Oops, break!"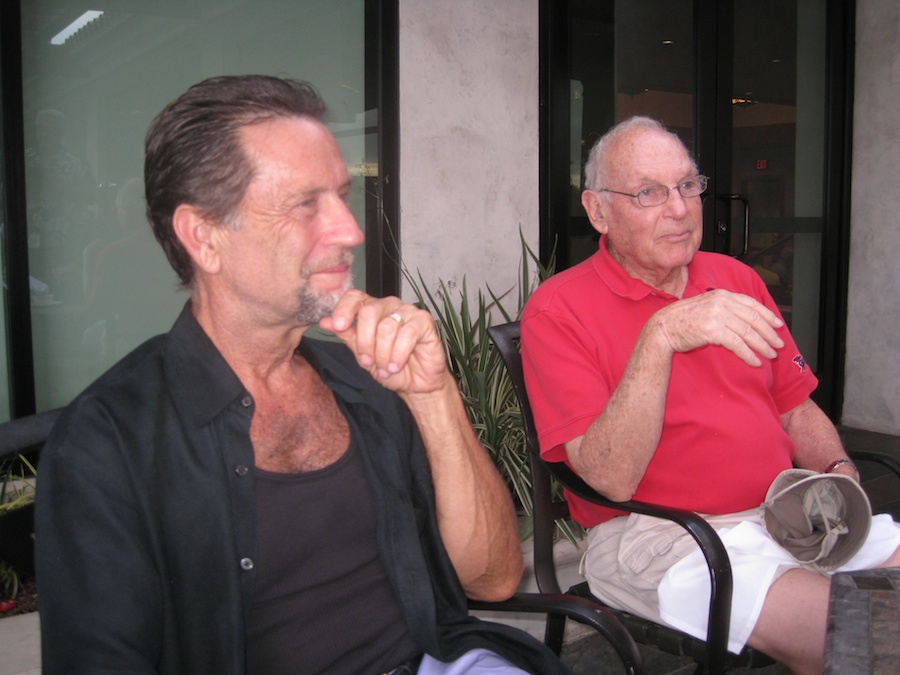 The audience was spellbound! ... Sooooo, what happened??

"When the authorities came to investigate the found the front two engines were OK but the third engine went off-track because the rails were in a weakened condition after a bulldozer apparently hit/damaged the rails earlier"

"OMG... Shaun, you were in that train wreck??"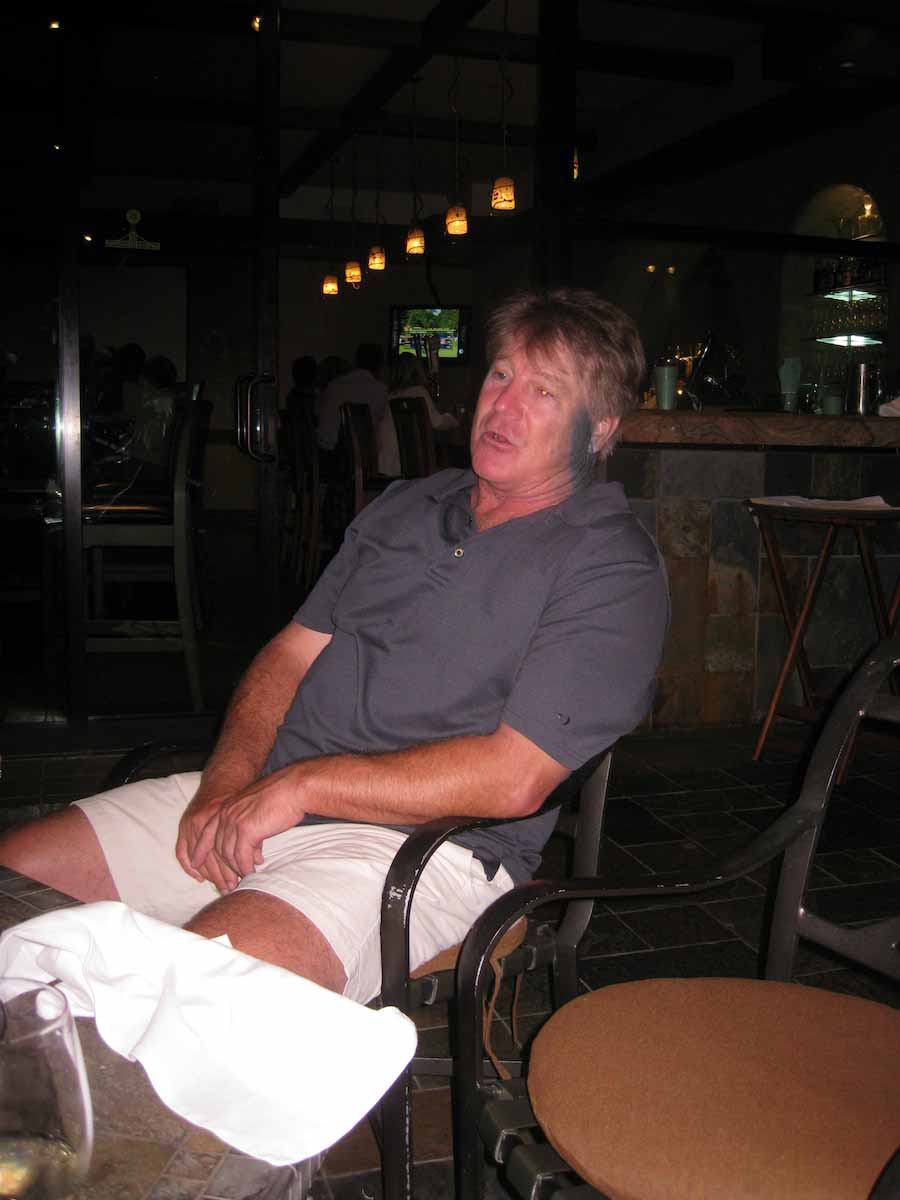 "The news paper reported six people on the train.... Four crewmen and two 20 year old "riders... All I could think was Mom telling me 'Do NOT ride the rails'.... We continued to North Carolina a little shaken up"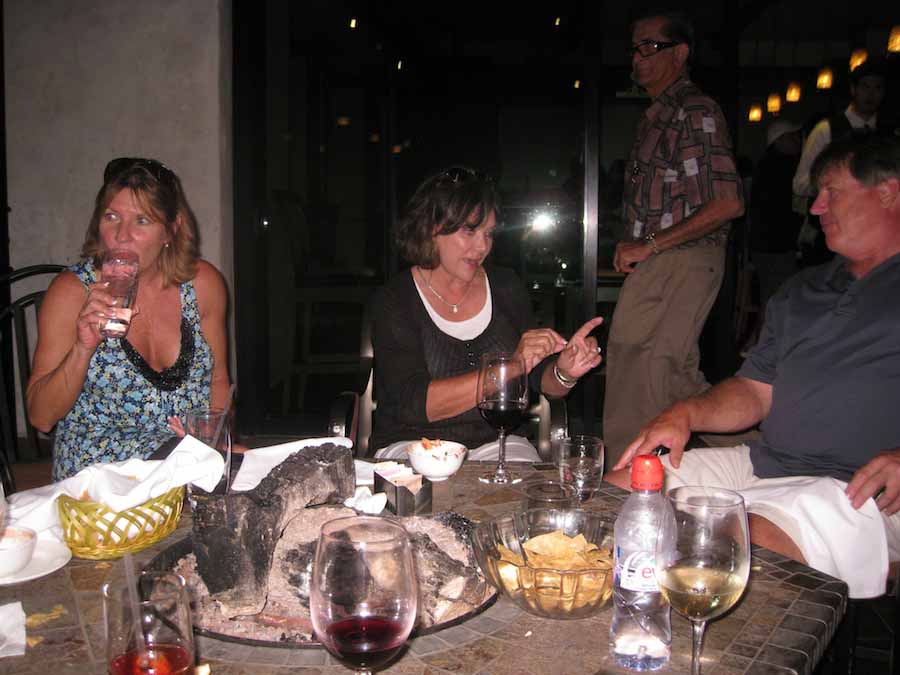 "Let me get this straight... You were inside the box car, right?"

"Needless to say... I take a passenger train these days.. Preferable one with wine on board!!"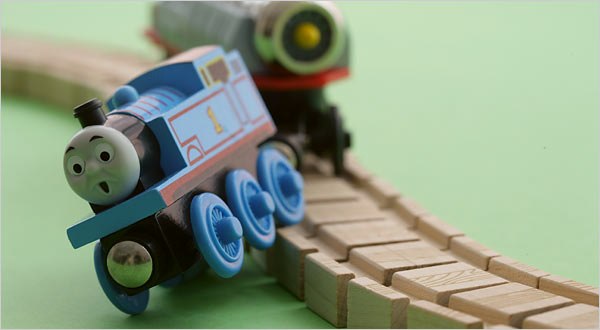 The Happy Hour Continues

The hot peppers replace the golf shirt....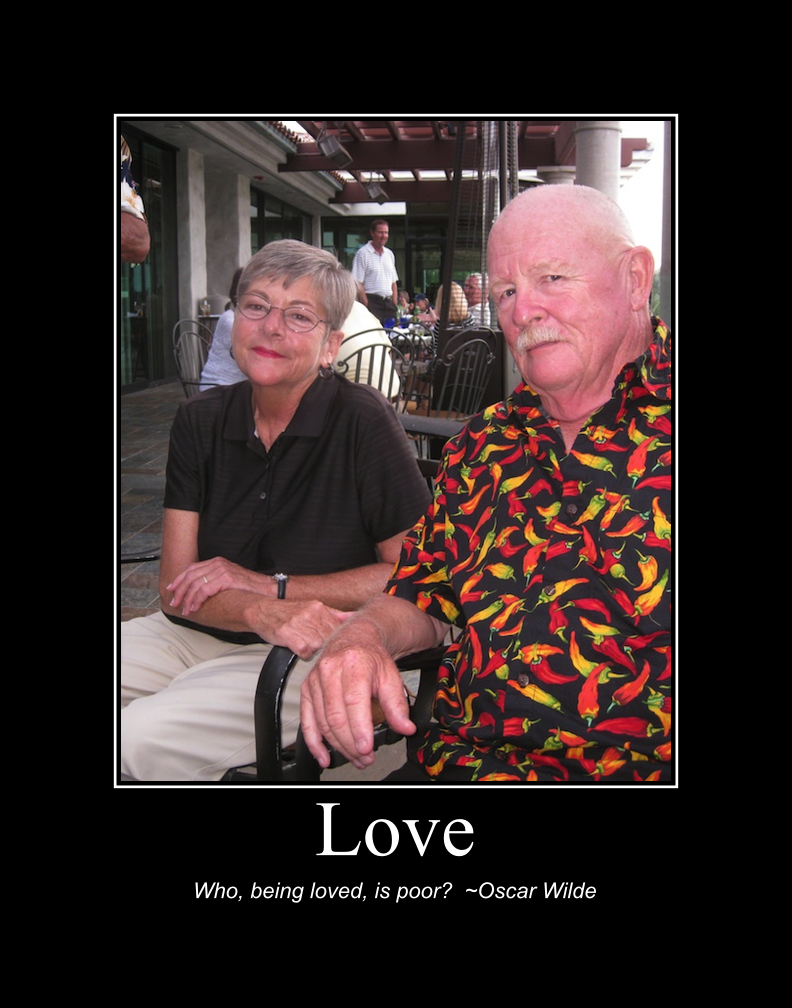 Mike shows his electronic cigarette
Did You Know? - Hon Lik, a Chinese pharmacist, is widely credited with the invention of the modern electronic cigarette. In 2000, he came up with the idea of using piezoelectric ultrasound-emitting element to vaporize a pressurized jet of liquid containing nicotine diluted in a propylene glycol solution.
This design produces a smoke-like vapor that can be inhaled and provided a vehicle for nicotine delivery into the bloodstream via the lungs. He also proposed to use propylene glycol to dilute nicotine in a free base form. The nicotine liquid is placed into a disposable plastic cartridge which serves as a liquid reservoir and mouthpiece. These inventions have laid the basic elements of the present day electronic cigarettes.
The device was first introduced to the Chinese domestic market in May 2004 as an aid for smoking cessation and replacement. The company he worked for, Golden Dragon Holdings, changed its name to Ruyan (literally "Resembling smoking"), and started exporting its products in 2005–2006, before receiving the first international patent in 2007.
Long before the Hon Lik's invention, the primitive concept of an electronic cigarette can trace to an idea by Herbert A. Gilbert,[9] who in 1963 patented a device which was described as, "...a smokeless non-tobacco cigarette ... by replacing burning tobacco and paper with heated, moist, flavored air..."
This device heated the nicotine solution and produced steam. In 1967 Gilbert was approached by several companies interested in manufacturing it, but it was never commercialized and has disappeared from the public record after 1967.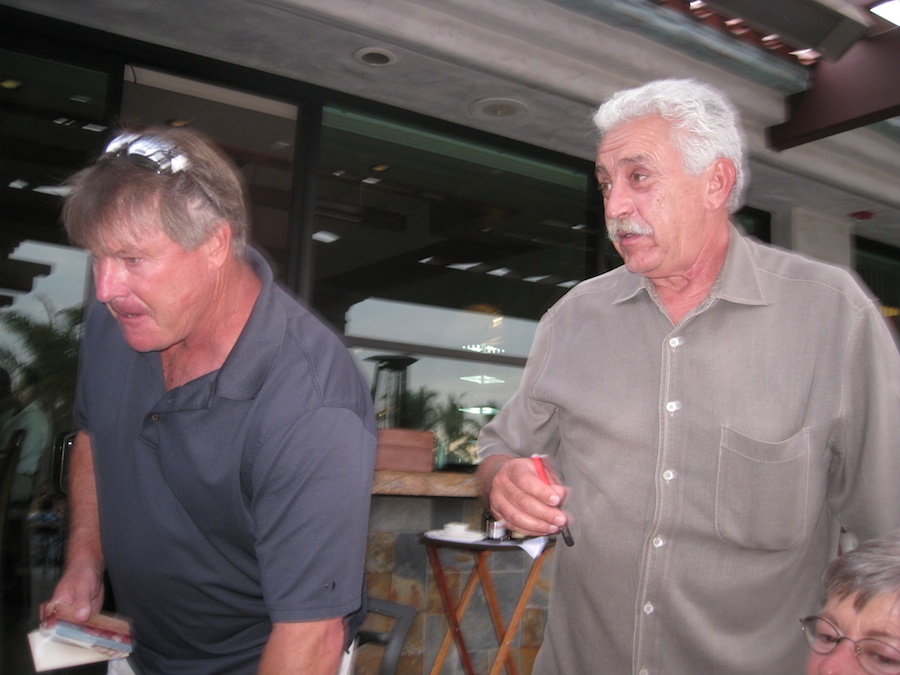 "It's like a real cigarette but I still get hungry"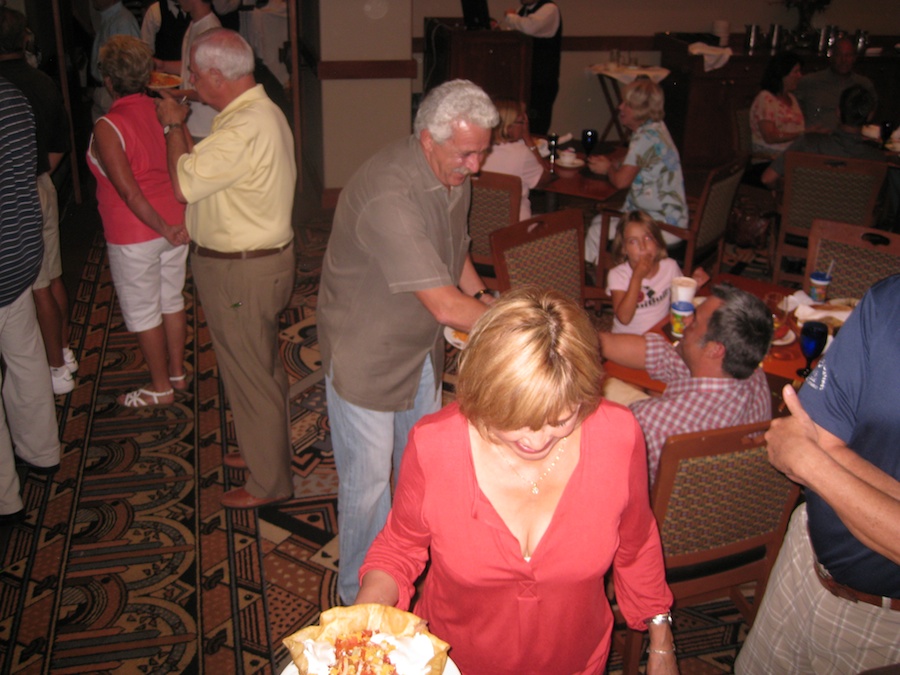 Taco Tuesday.... Drawing minus 60 seconds... The place is packed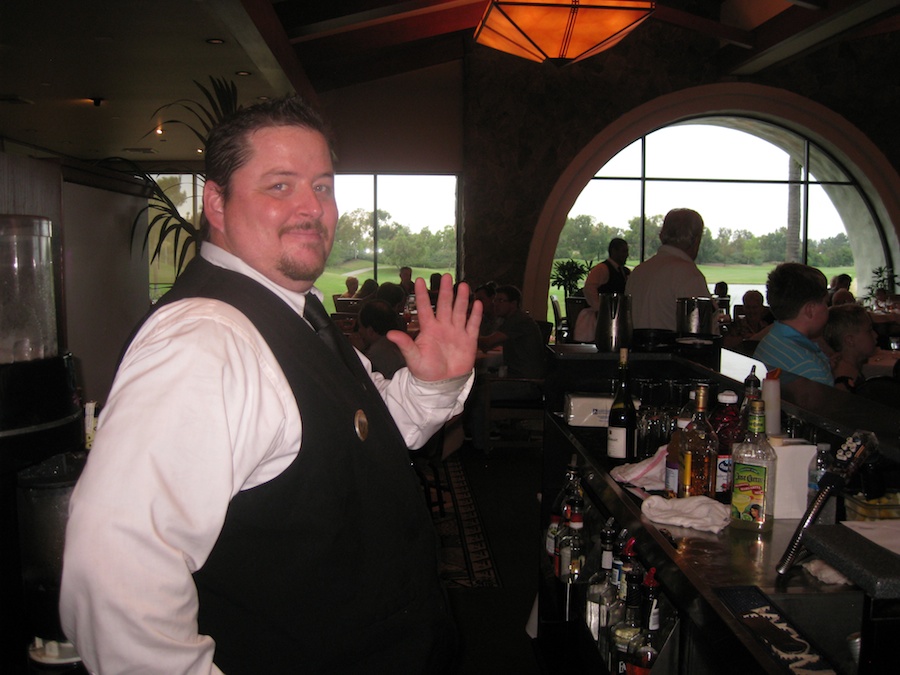 "The place is a mad house! But that is good!"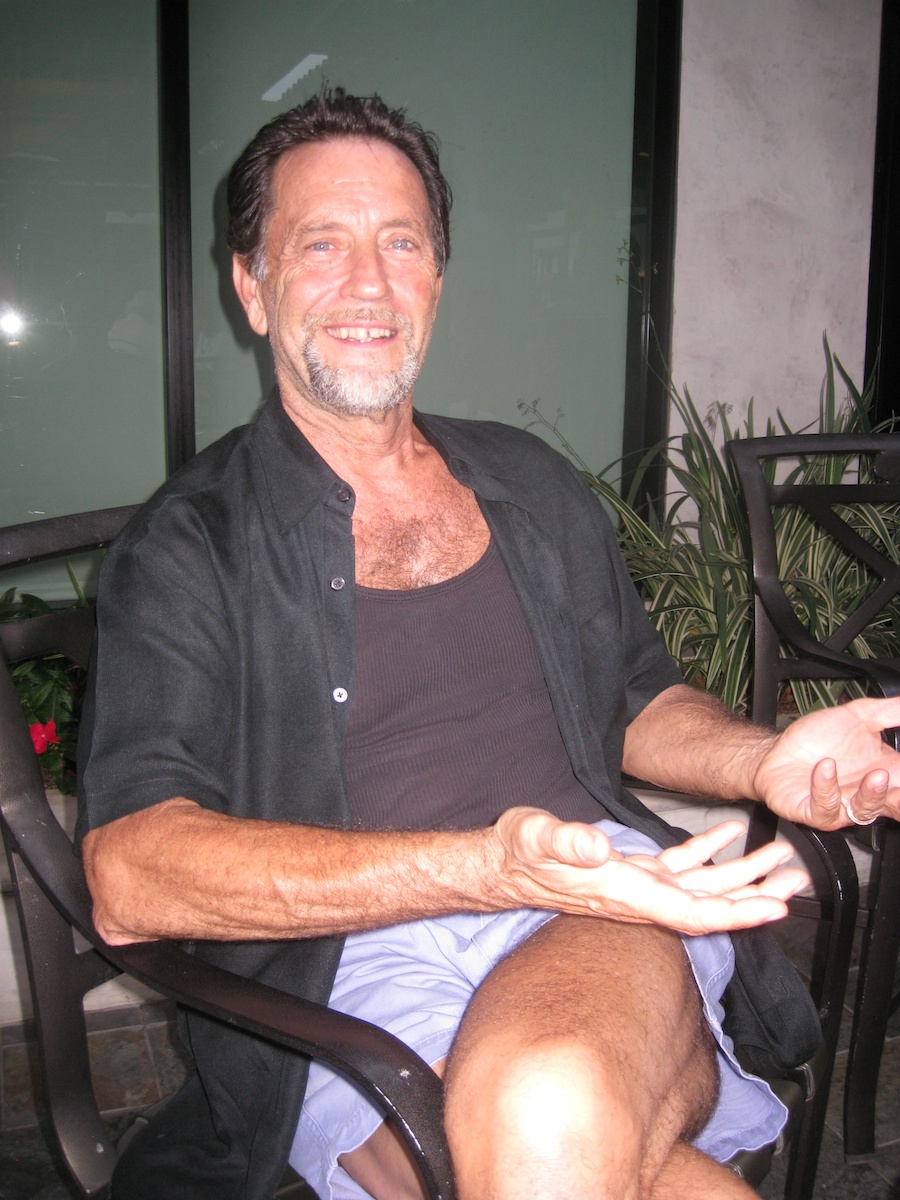 Bunnaford decides to hide behind a taco chip...

Bob explains dancing..... "It's all in the hands, feet, mind, arm and ....."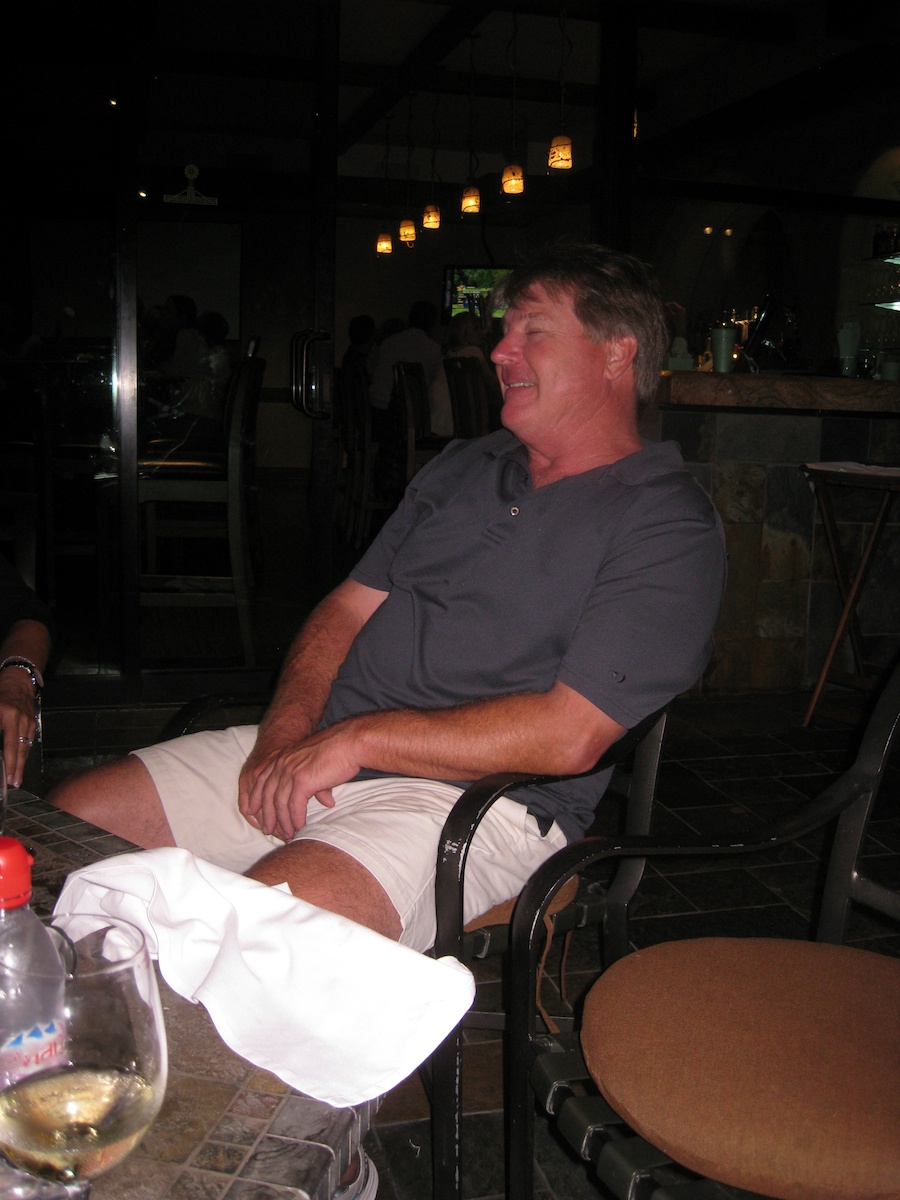 "Hey... I understand... If I could get some of my football moves worked into the routine I would be golden!"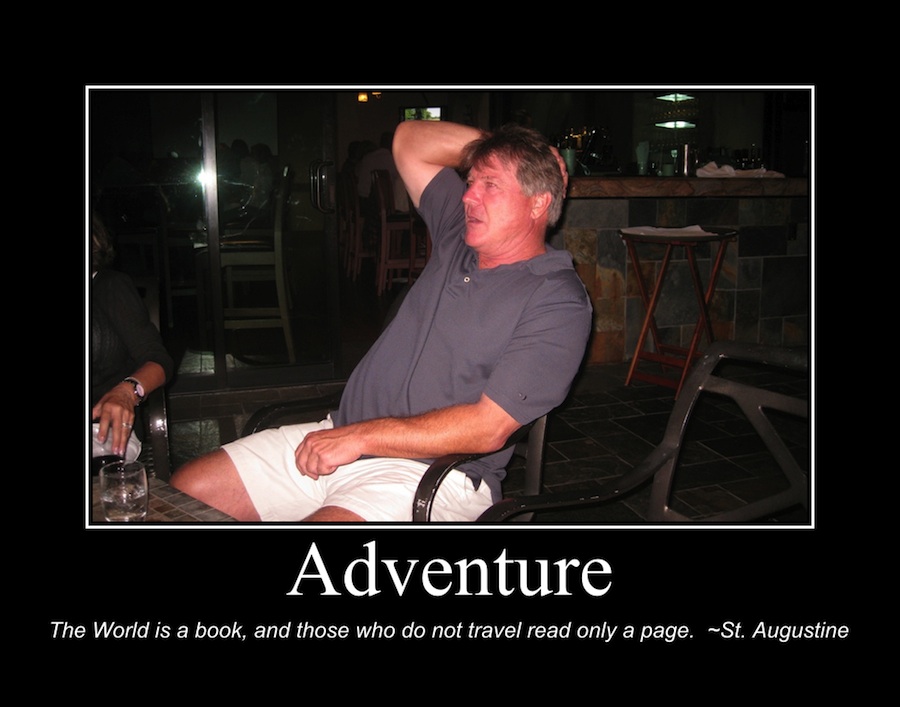 "It's easy!"

"No way..."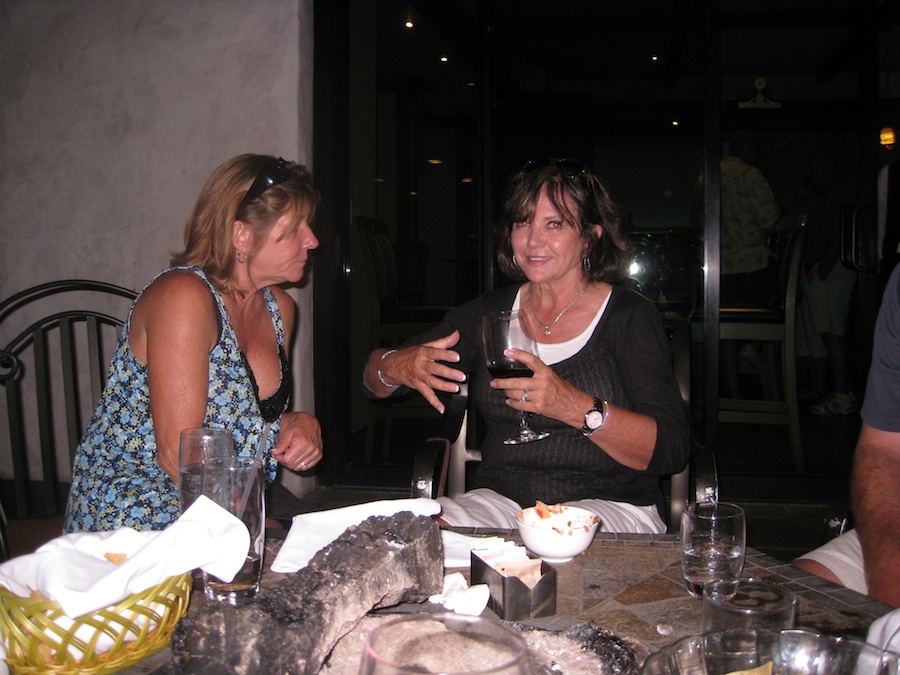 Bunnaford 'splains...