Getting Together Again! (Page One)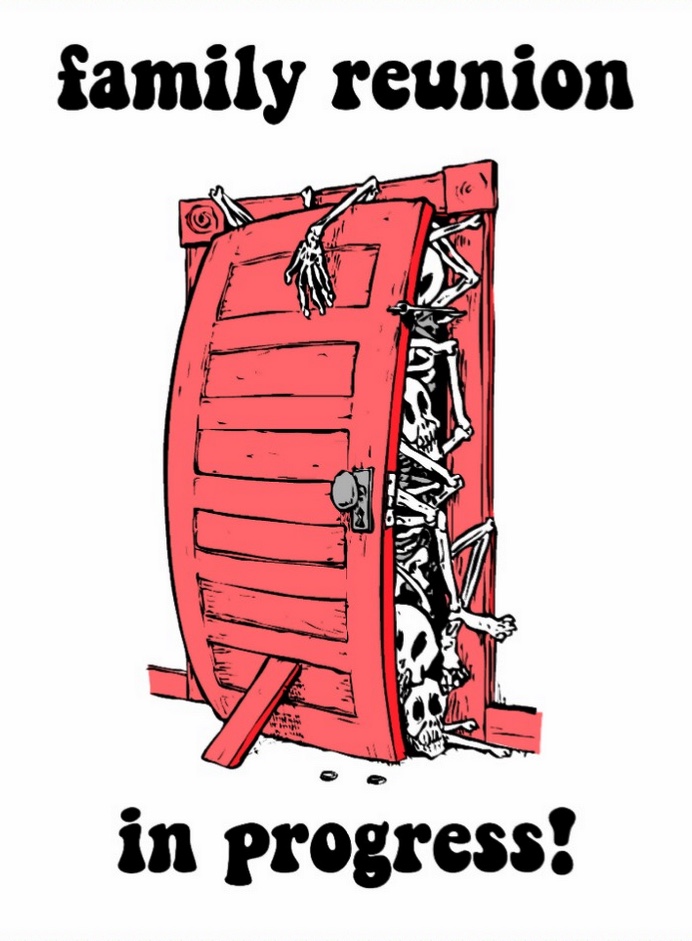 Colleen with Cassie and Calhan was in town for Colleen's mother's "surprise" 70th birthday. She spent a lot of time with us and we made sure she saw the rest of the family!
Today we have the Liles' Family (Amy, Joe, Charlie, and Alex), the Adam's (Michele, Franklyn, and Theo), The Lind's (Becca, Zack, and Miss Lilly), the Humfeld's (Kyle and Tiffany), Mitch, Irene, Connor, and us!
We really missed the Duda's but half of them were in Washington D.C. and the other half+ were locked out by the 91 closure!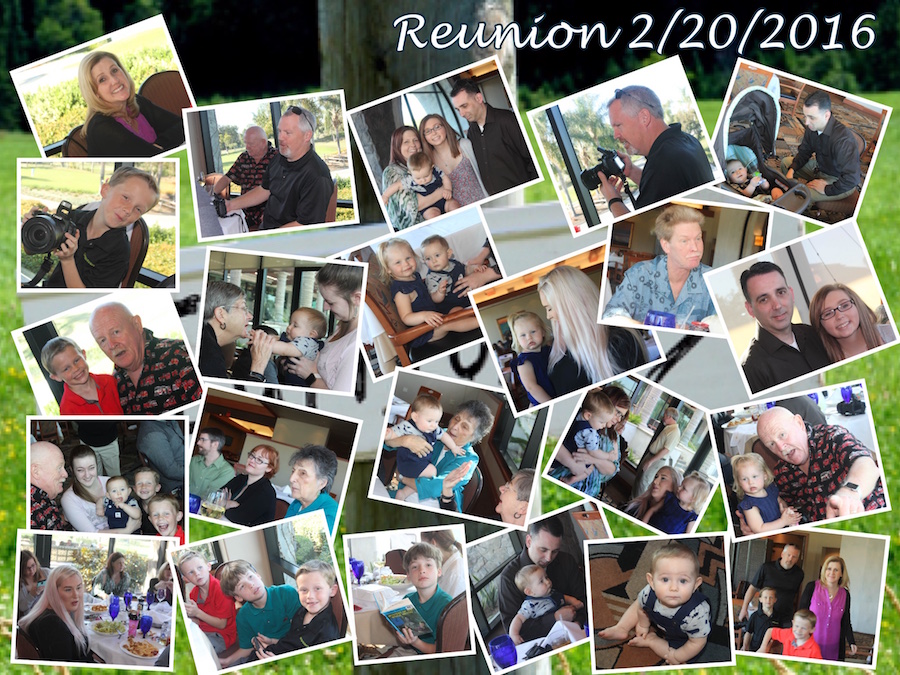 The star of the show (before the other star arrives)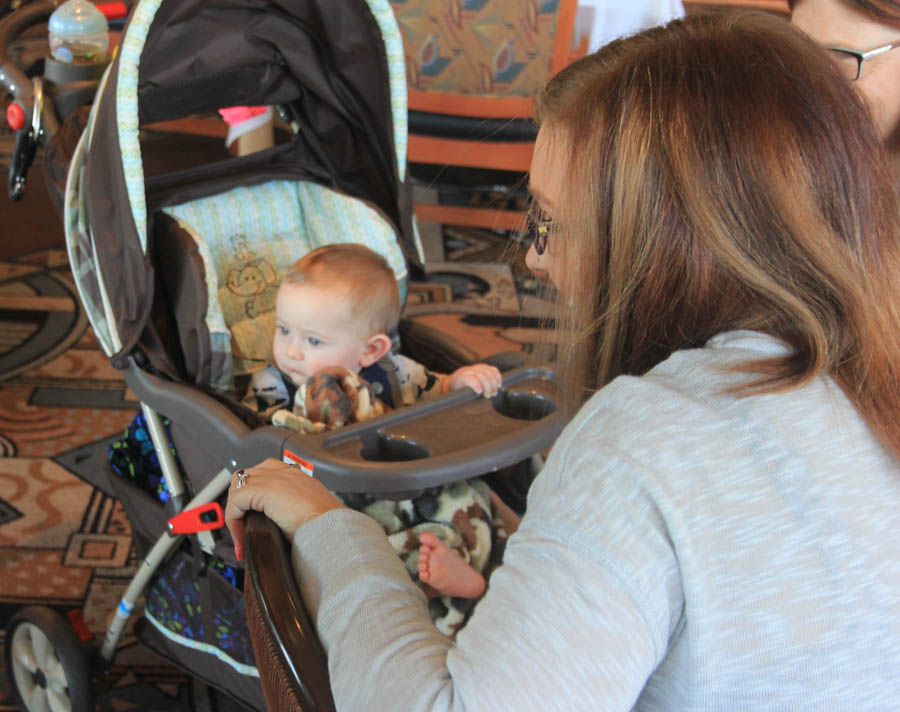 Calhan is saying "What! This is my family? I am in deep trouble!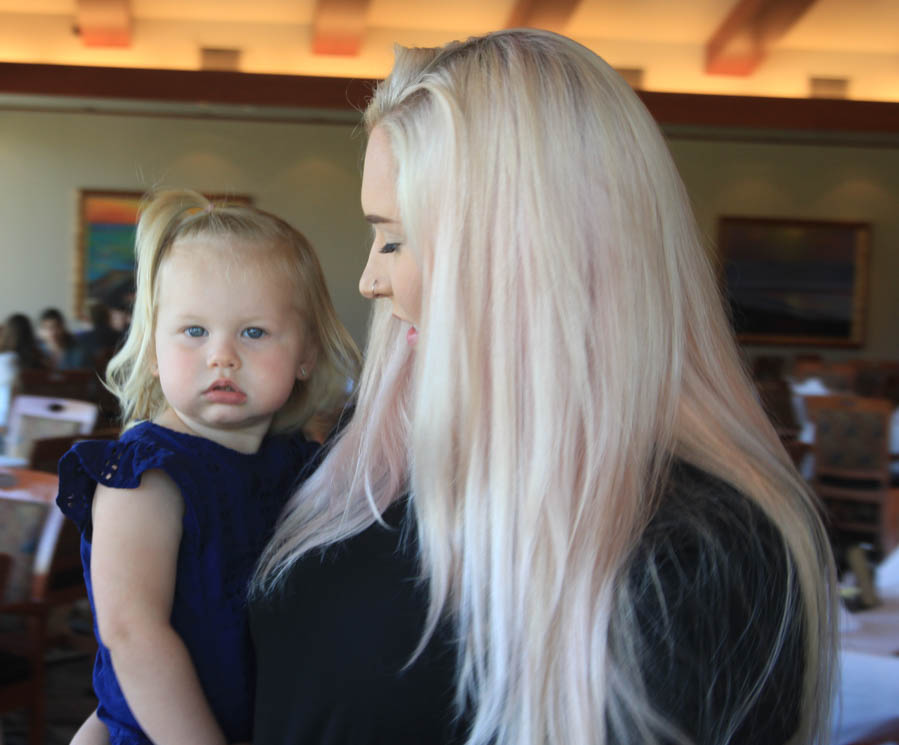 Miss Lilly and her Mommy arrive!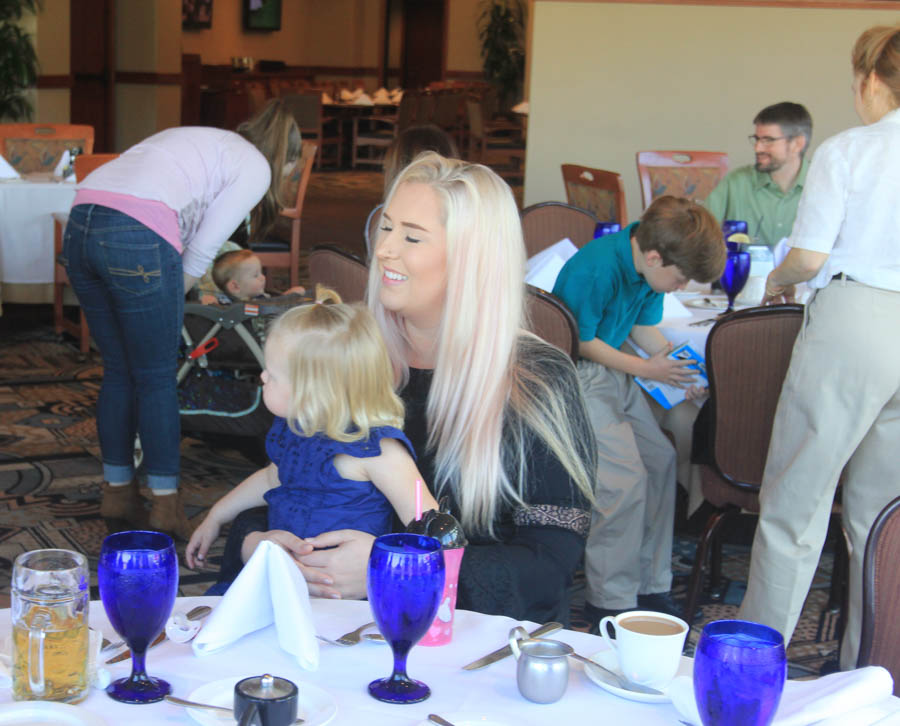 "Hey Mom, do I have to share the stage with Calhan?"

Colleen shows of the tatoo.... Paul told Colleen he has a tat across his chest....
It says "THIS SIDE UP"

Grandma and Grandpa

Miss Little Lisa always makes a hit!

"Calhan! You are a cute little guy!"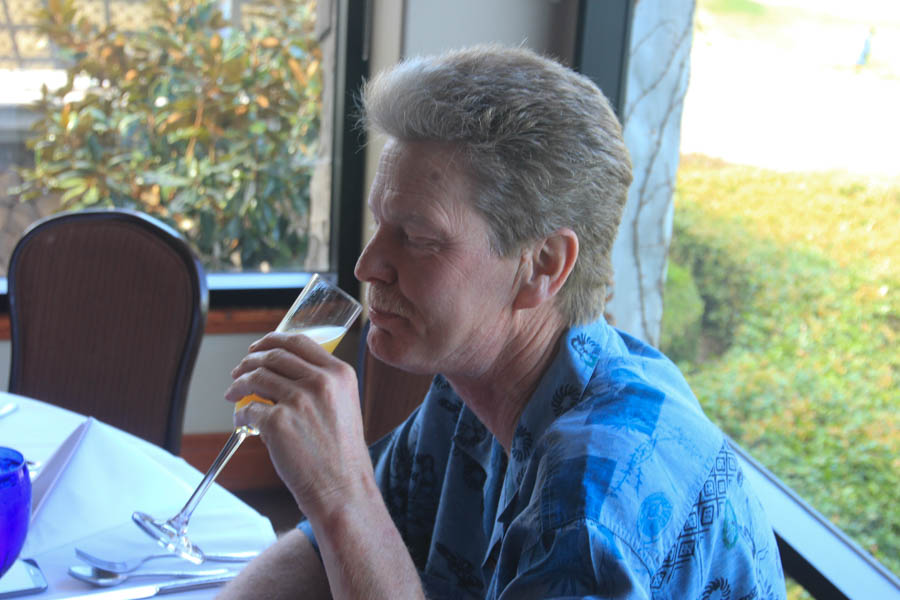 Mitch knows how to do it right! Slurp... Burp! Gurggle!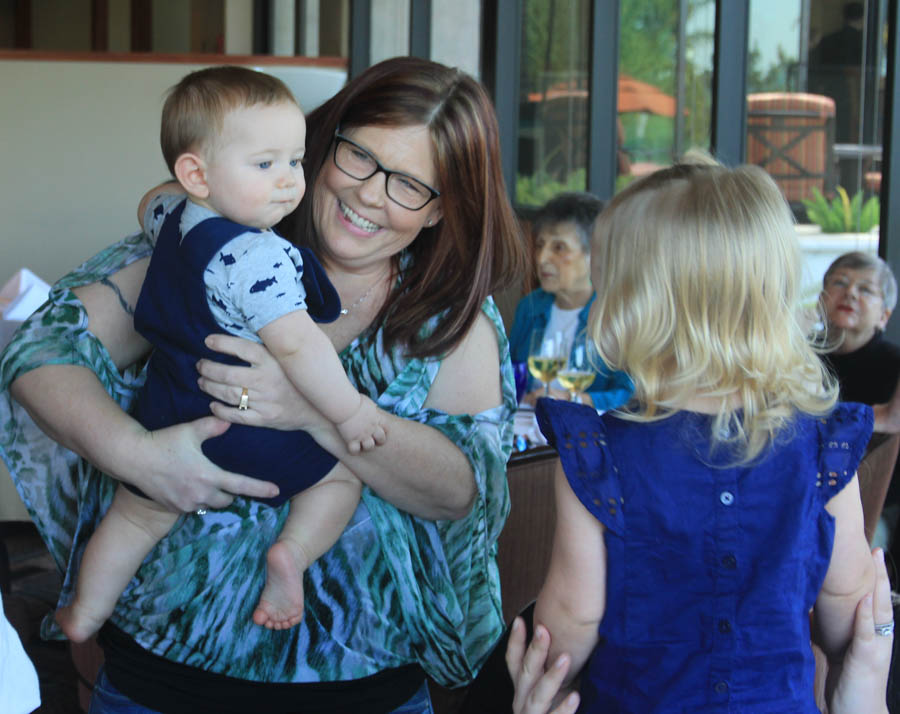 Calhan and Lilly meet for the first time.... Their relationship! Too complicated!
They are our great grandchildren! We be proud!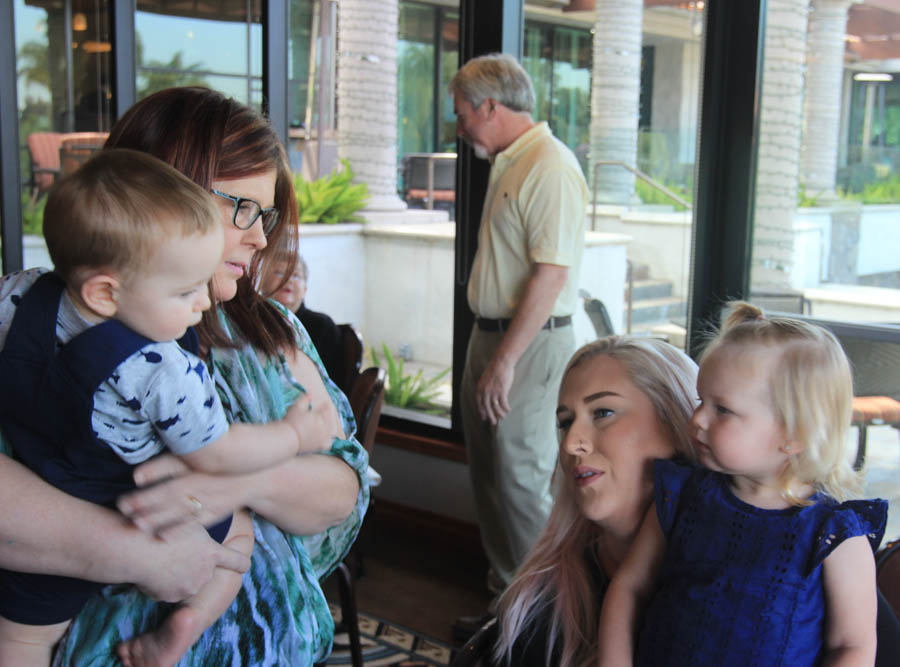 Mommies compare notes!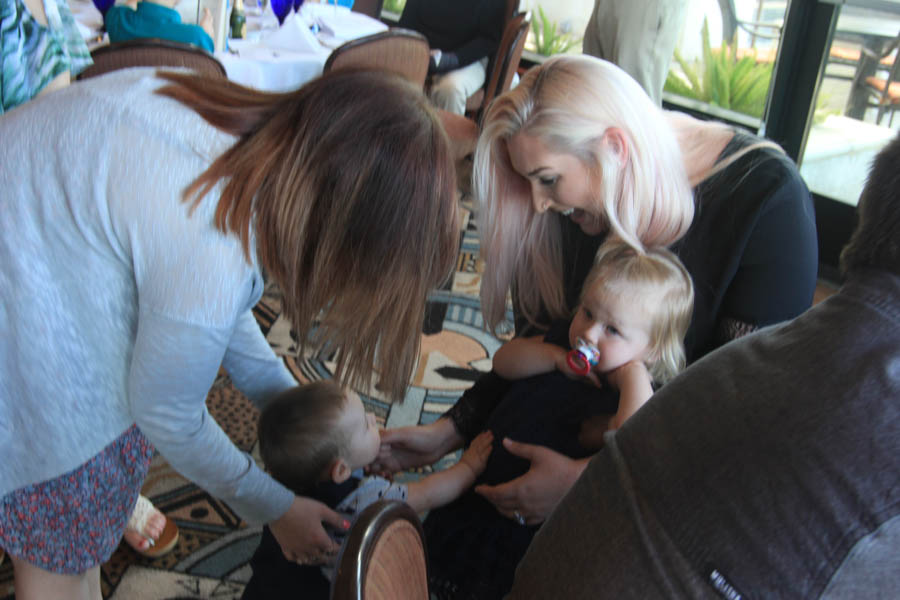 Great Grandchildren compare notes!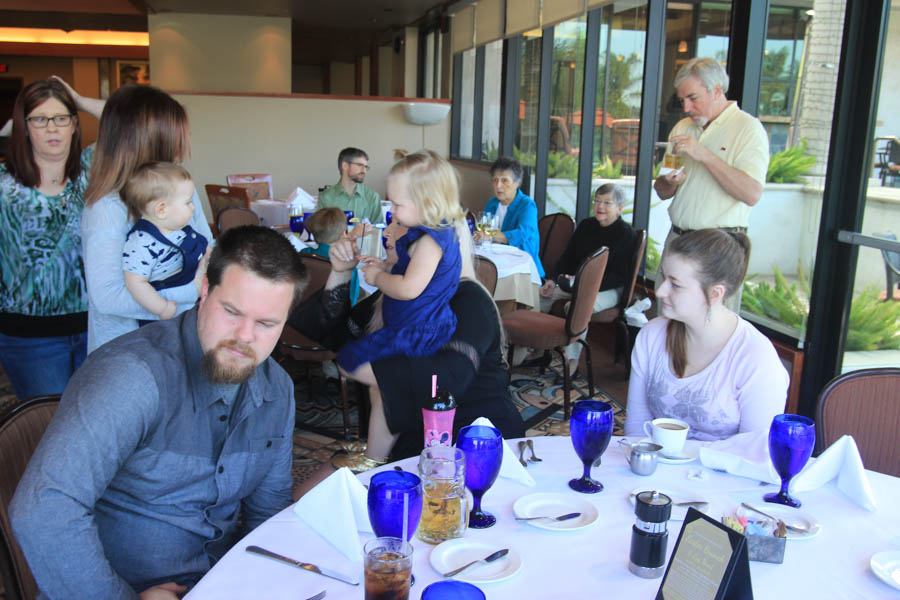 Great fun with family!

Here they come!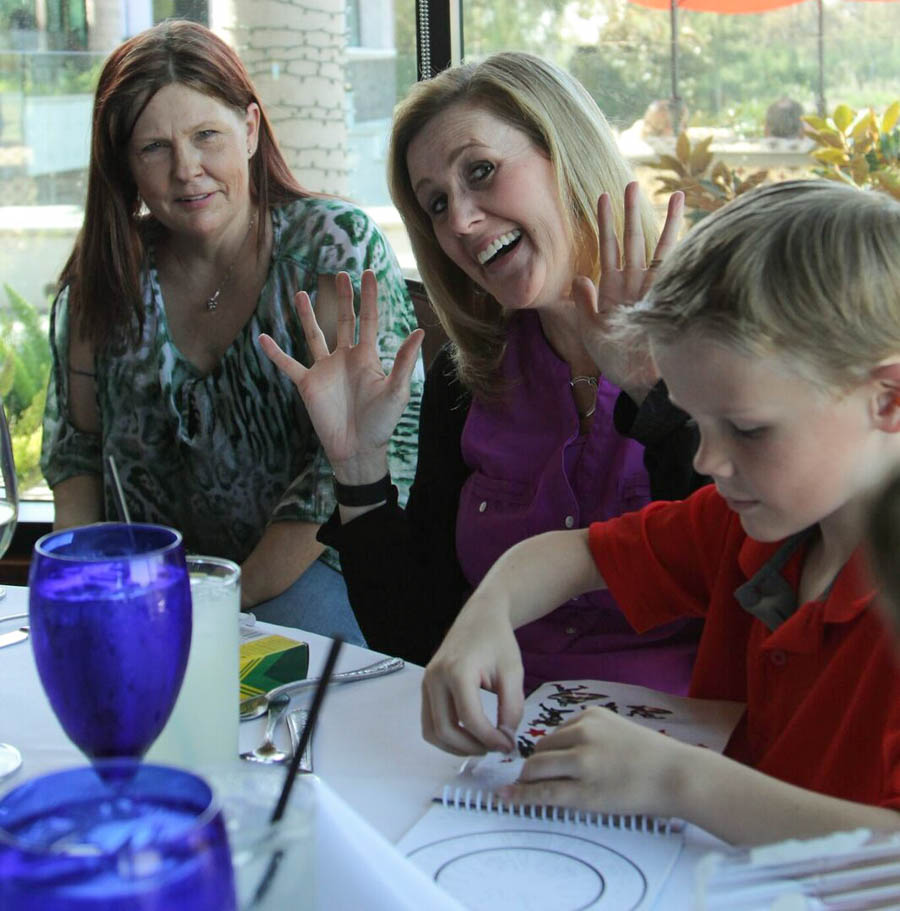 Joe gets the AmySmile effect warmed up (Courtesy Of Joe)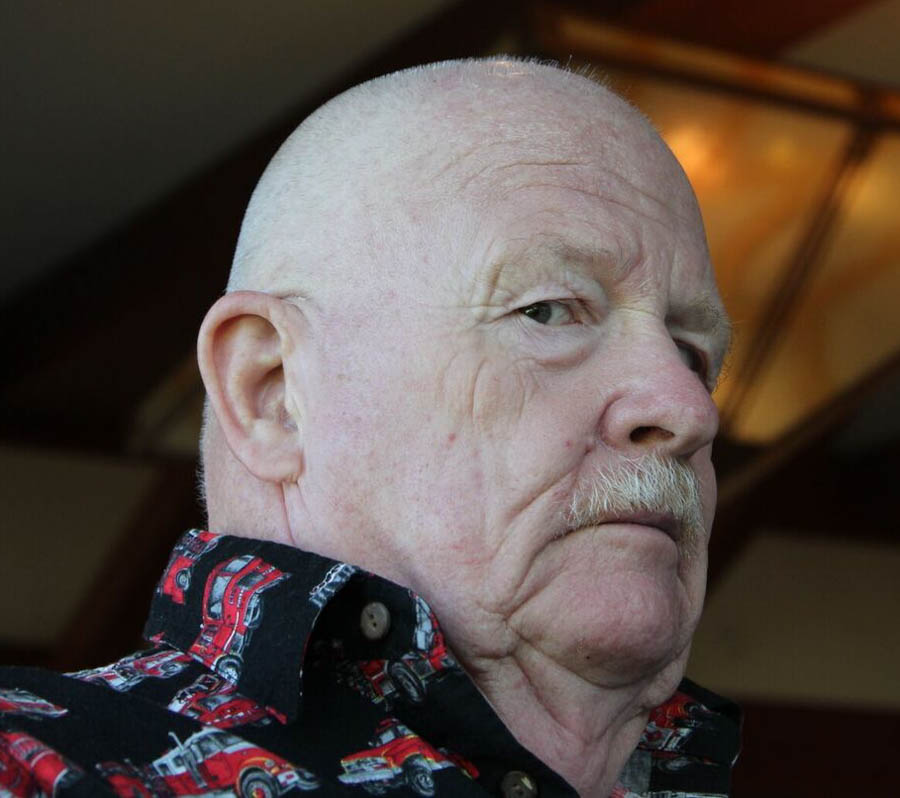 Paul finds out that Amy has a photo-defeating plan (Courtesy Of Joe)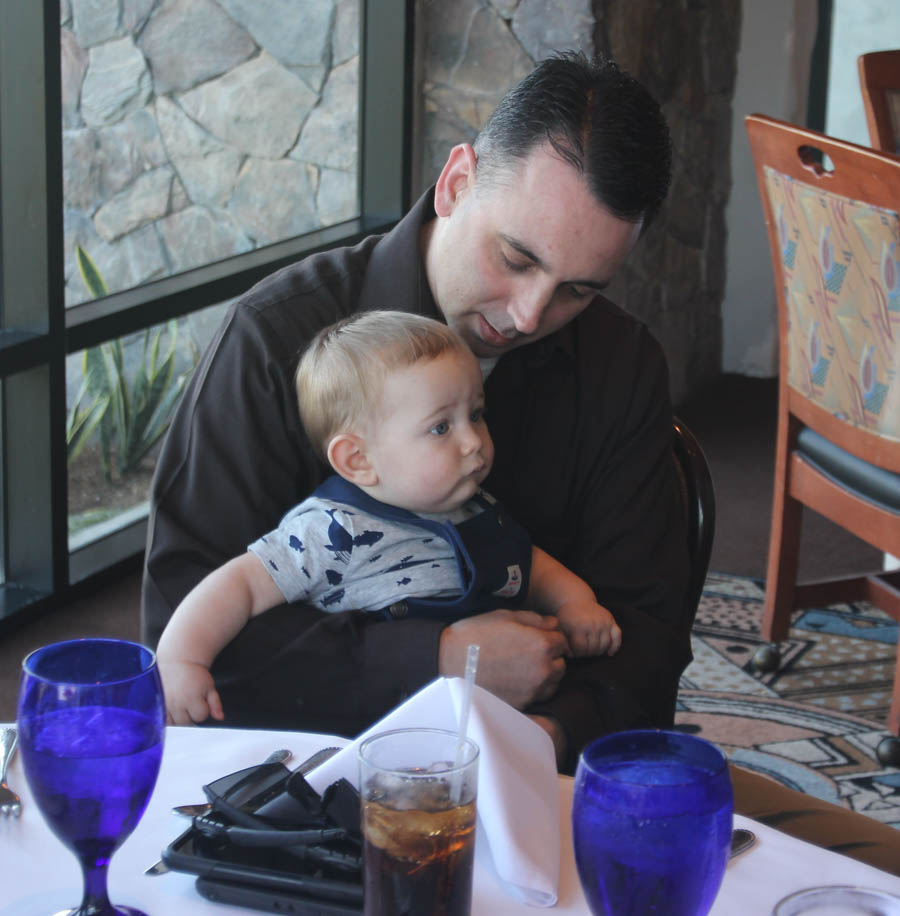 "Hello Calhan... Grandpa Pete here"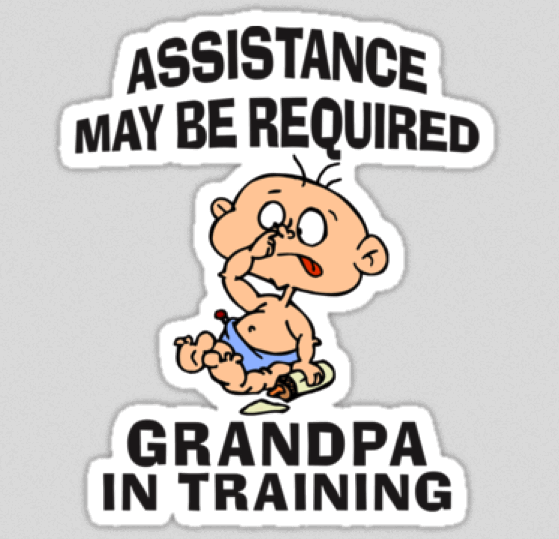 Not worried a bit!
To Someone Special: Colleen and Pete split up almost 18 years ago. Colleen married Mark Perry and they ended up in New Hampshire! We as Grandparents/Great Grandparents what to send out a "shout" to Mark for being a Grandfather also! Although we would rather have him in the LA area.... :-)
Thank You Mark (or should we say "Pop-Pop") for being a man and stepping up and loving the grandkids/great grandkids!
We missed seeing you today!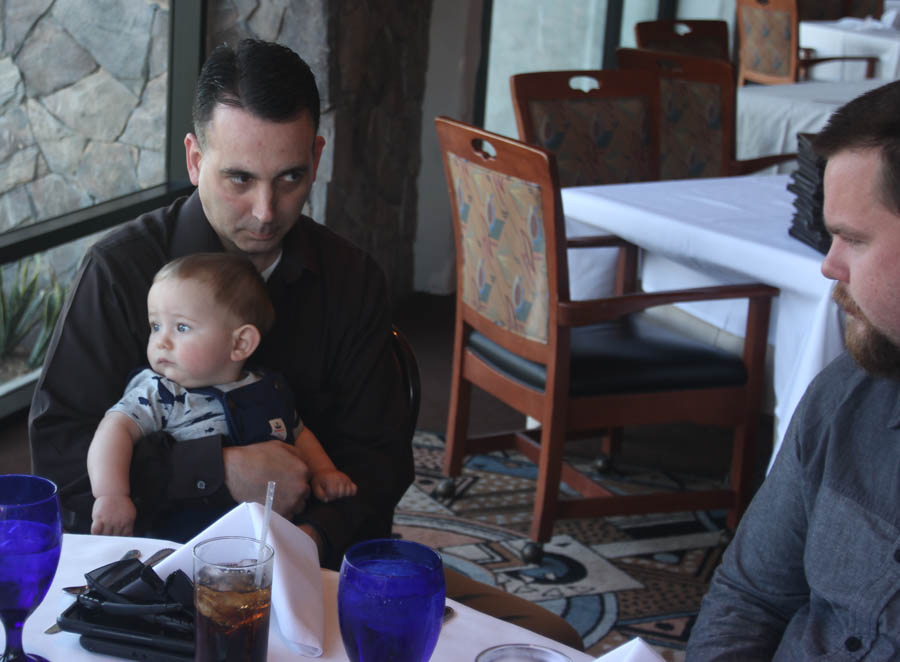 Pete and Zack compare notes!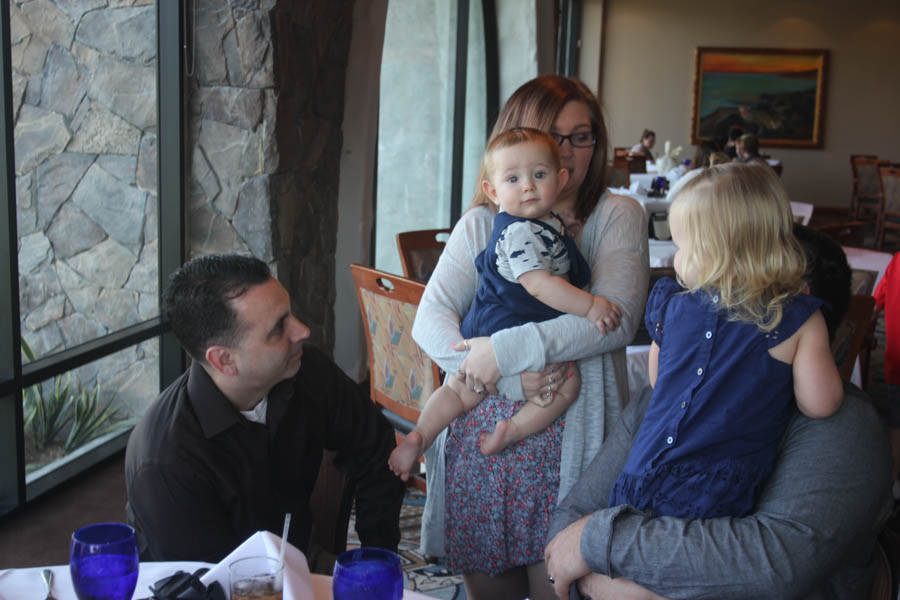 "Hey Lilly! Wanna play?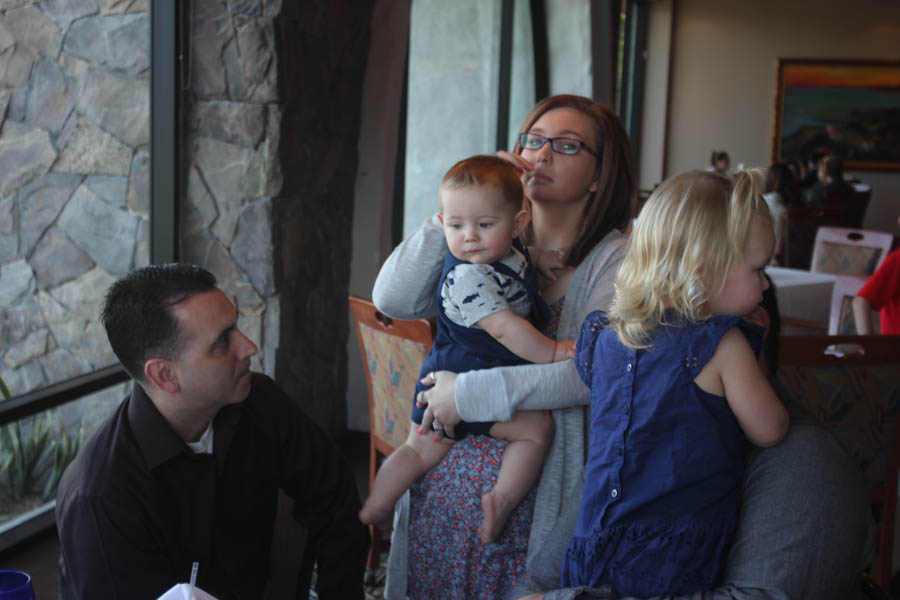 A mommy's nose always knows!

"Grandpa does good with the bottle" Courtesy Of Joe

Joe heads for the table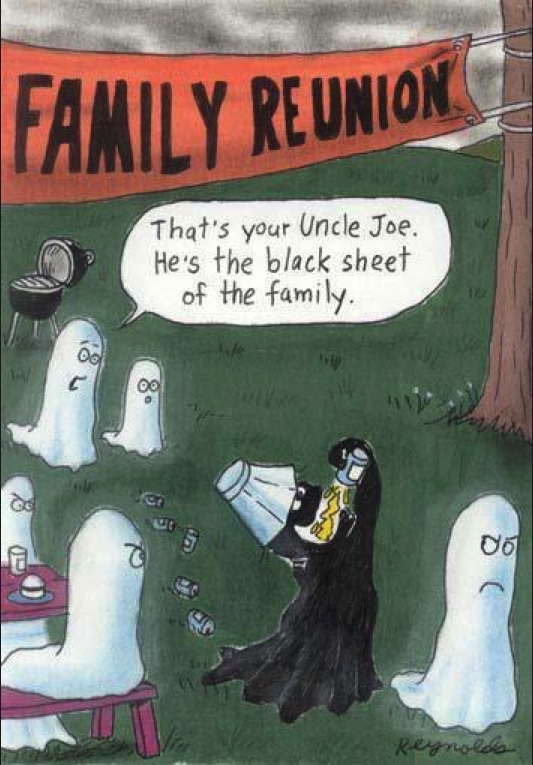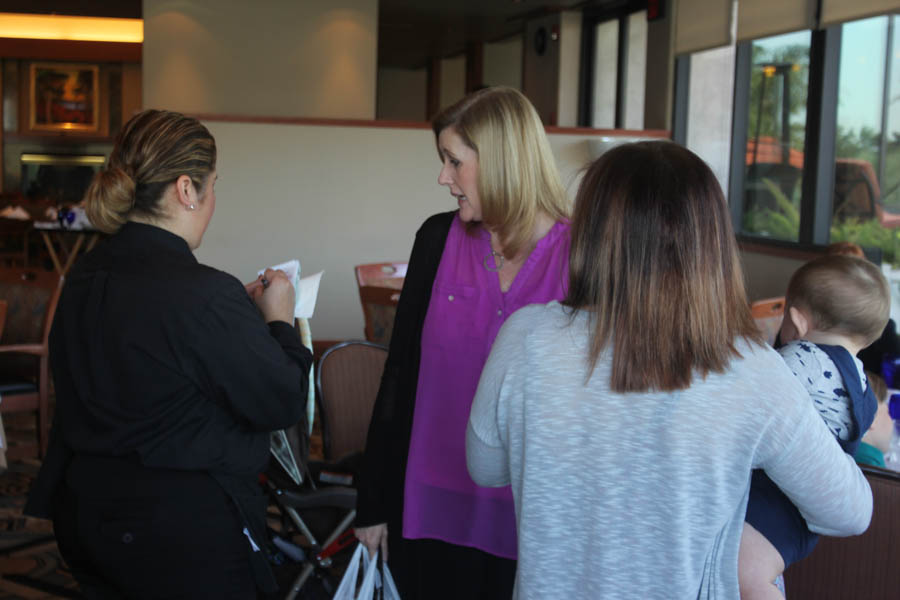 Amy finds the key people immediately!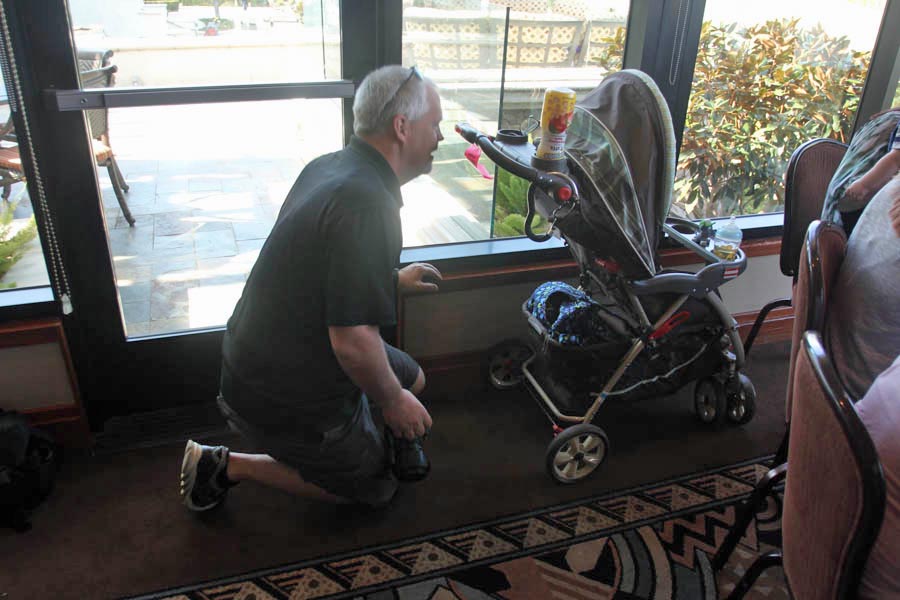 Joe plays "hide and seek"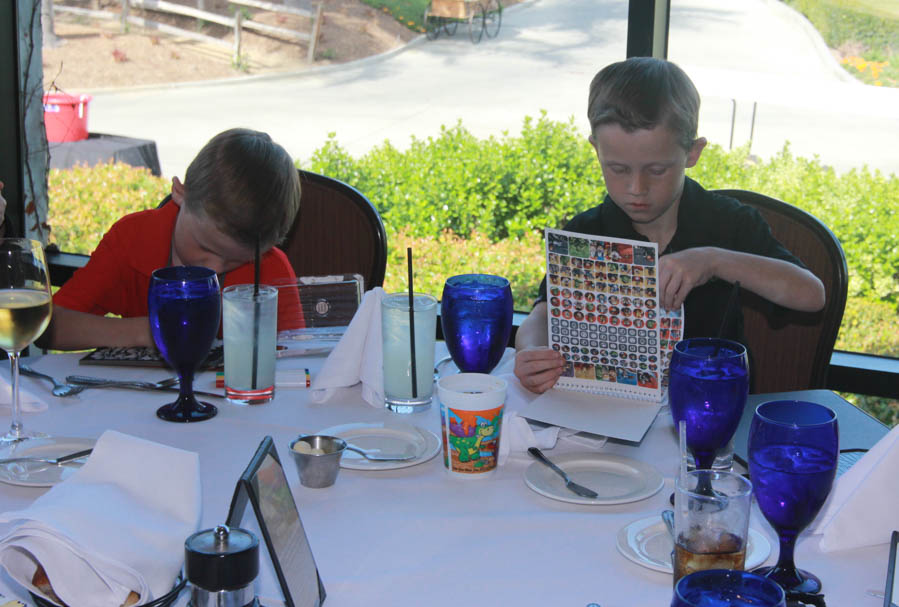 Alex and Charlie hit the books!

Alex is studying hard (Courtesy Of Joe)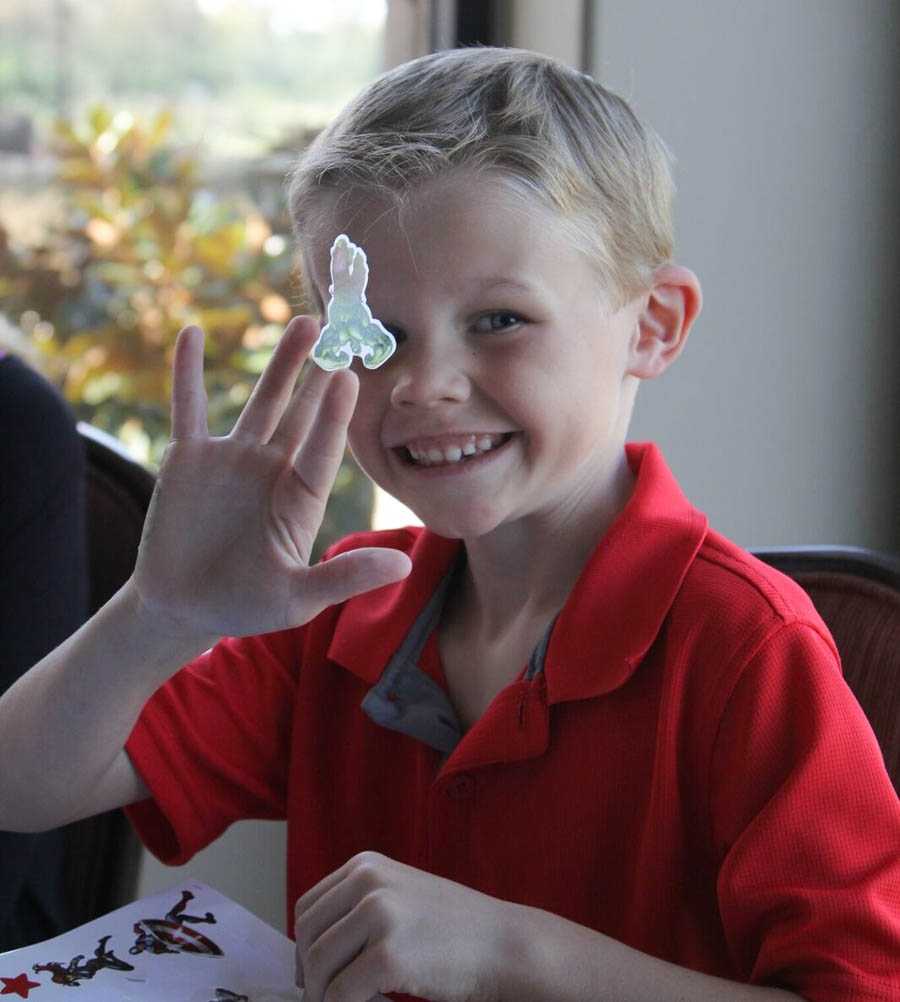 He got the sticker off without a single tare (Courtesy Of Joe)

Zack stays within the lines (Courtesy Of Joe)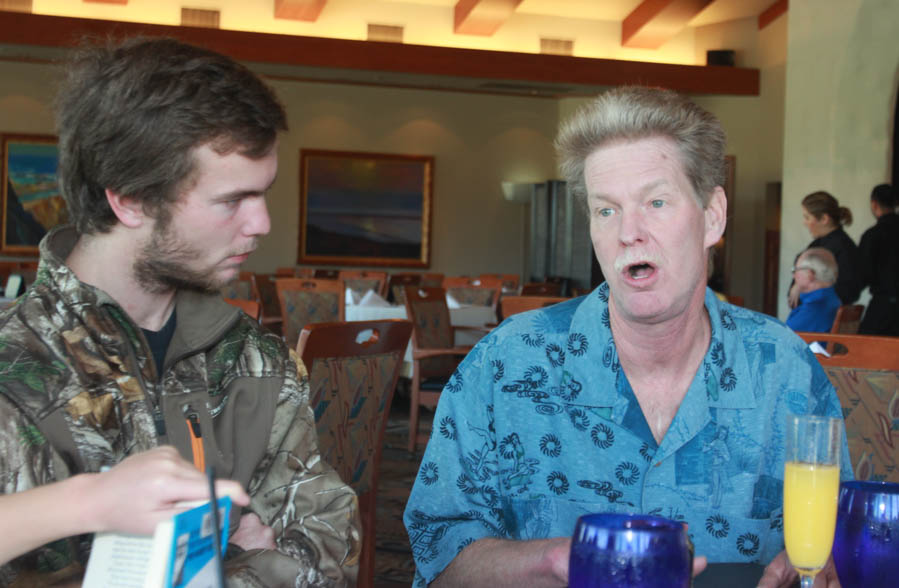 Connor and Mitch discuss something serious!

Franklyn whips up a new concoction!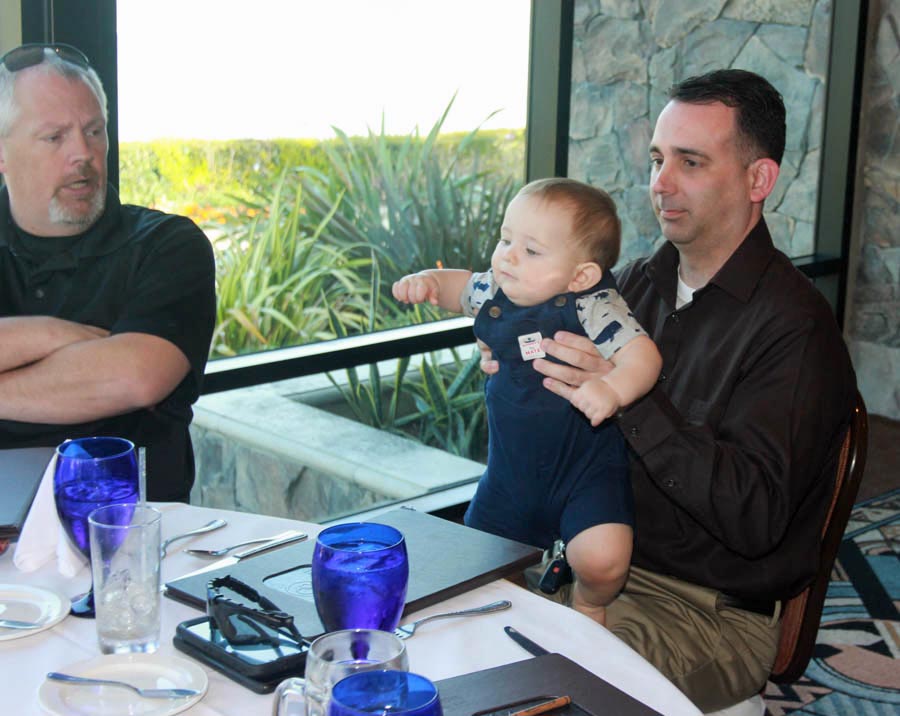 "Is you my Unkle Joe?"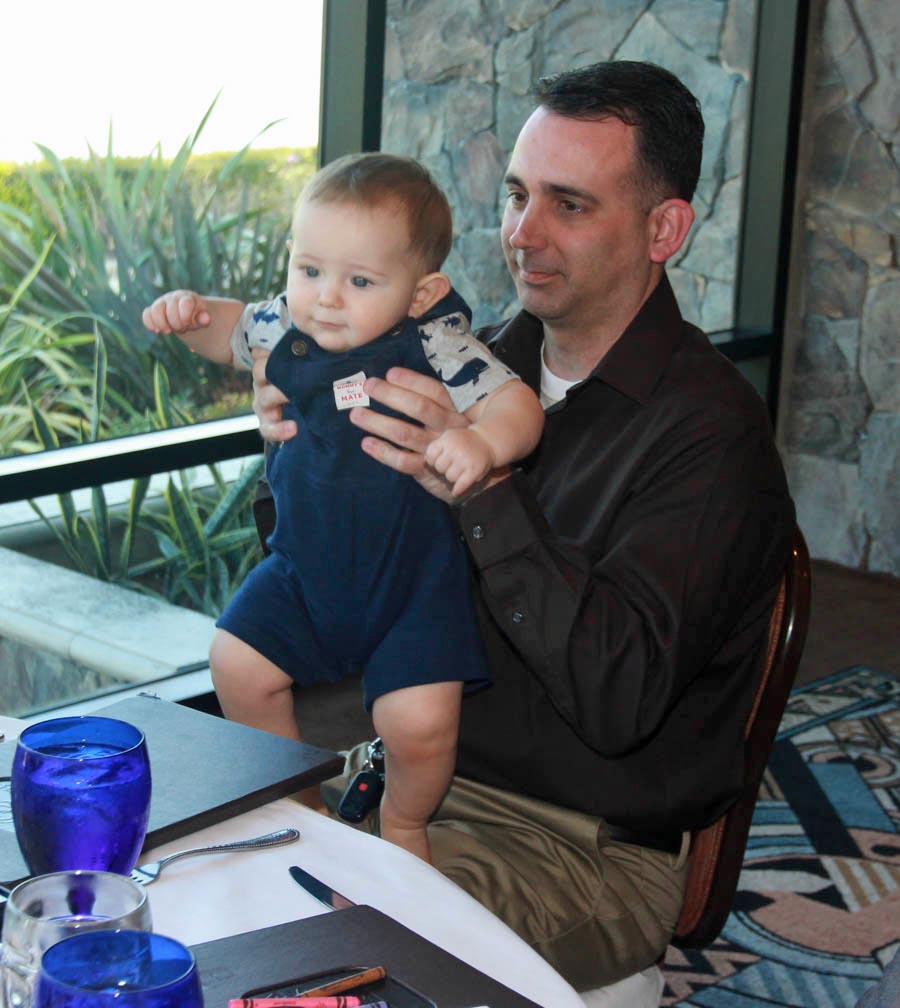 "Thanks Grandpa... I love to bounce!"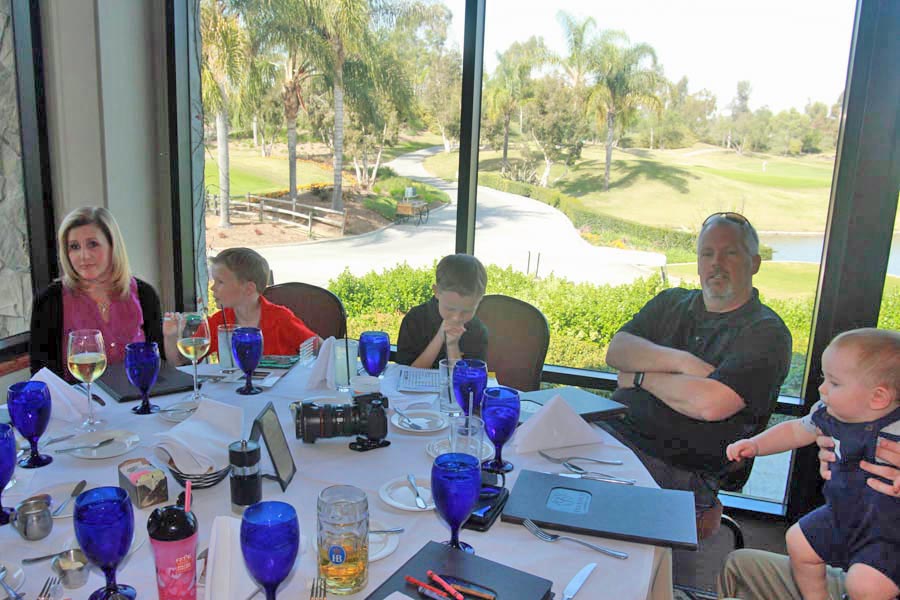 Joe and Amy have the best seats in the house!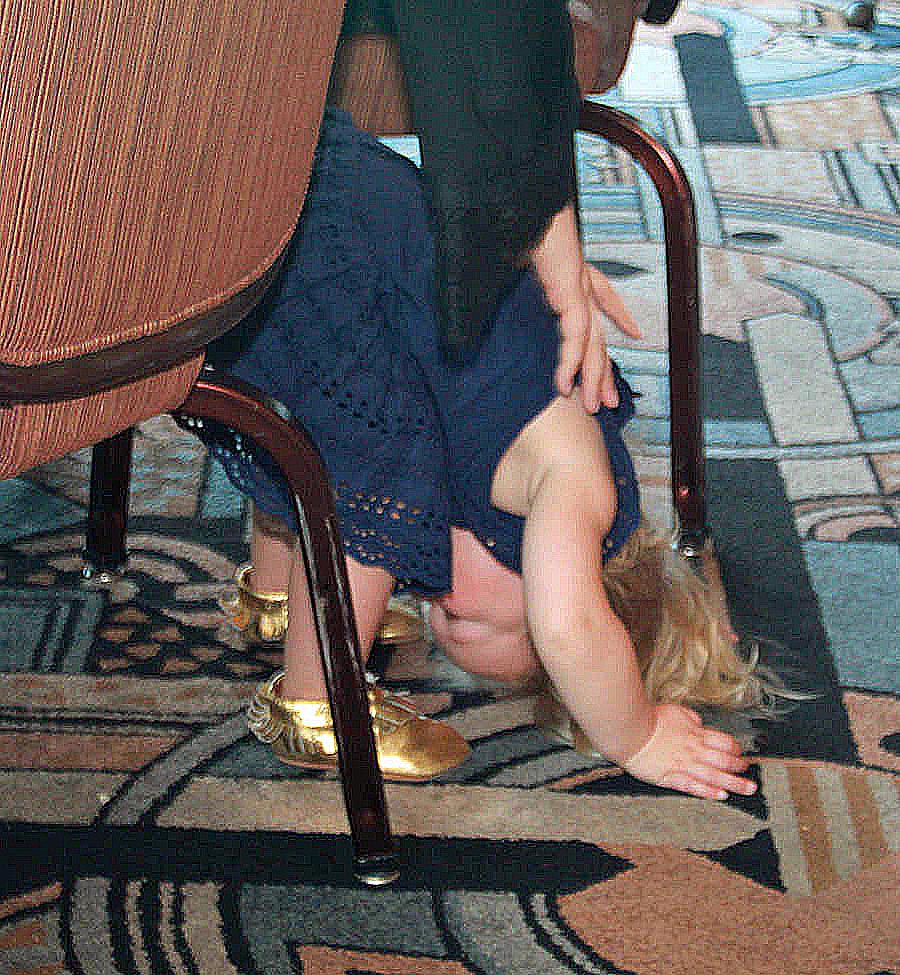 "Great Cousin Calhan... Is you there?"

Decisions decisions!

No one knew that the word "Mitch" in Chinese means "Shrimp"

Kyle, Tiffany and Irene join the family!