Time To Dance....
Time for the walk down Casino Walkway.... We move from today to 1929!

Off we go to the Casino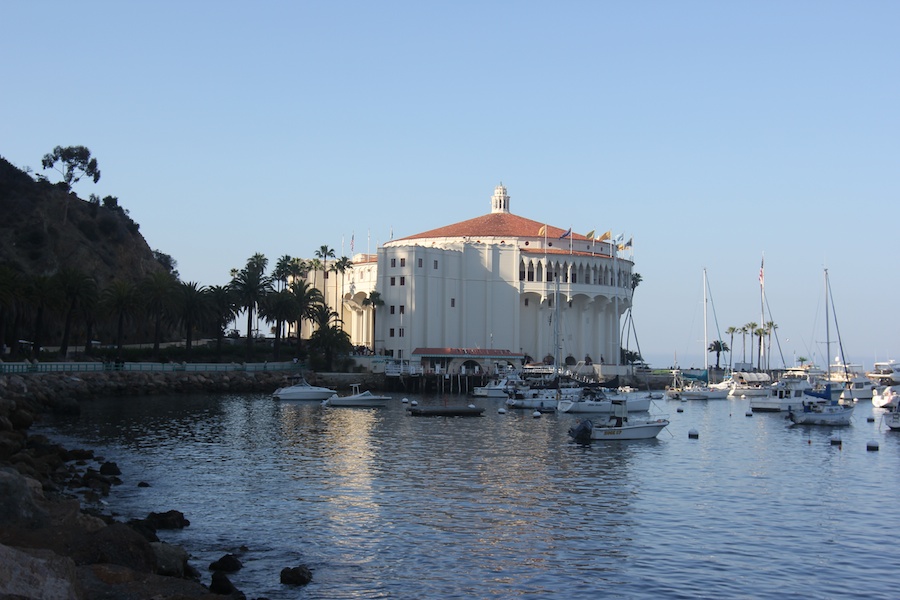 1/2 mile to go!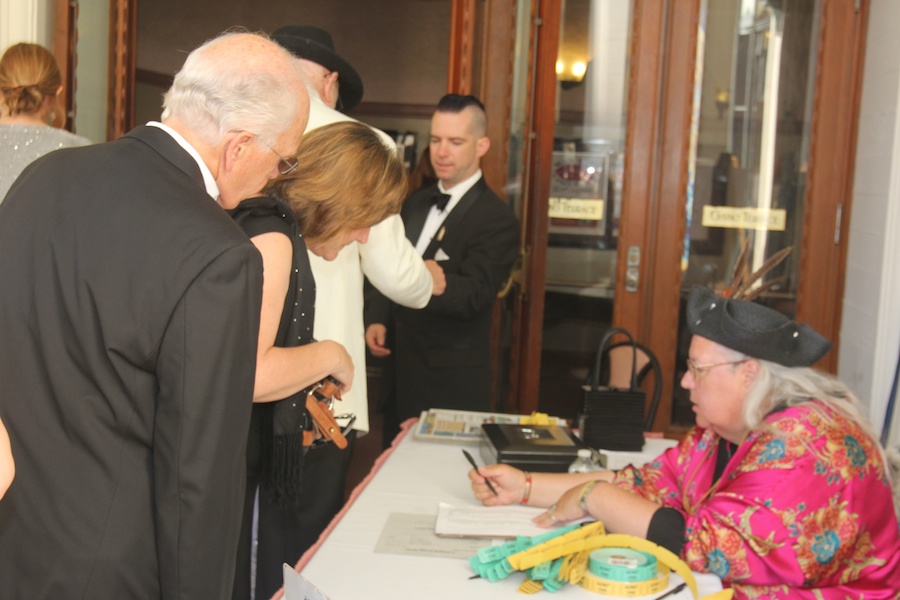 Checking in was easy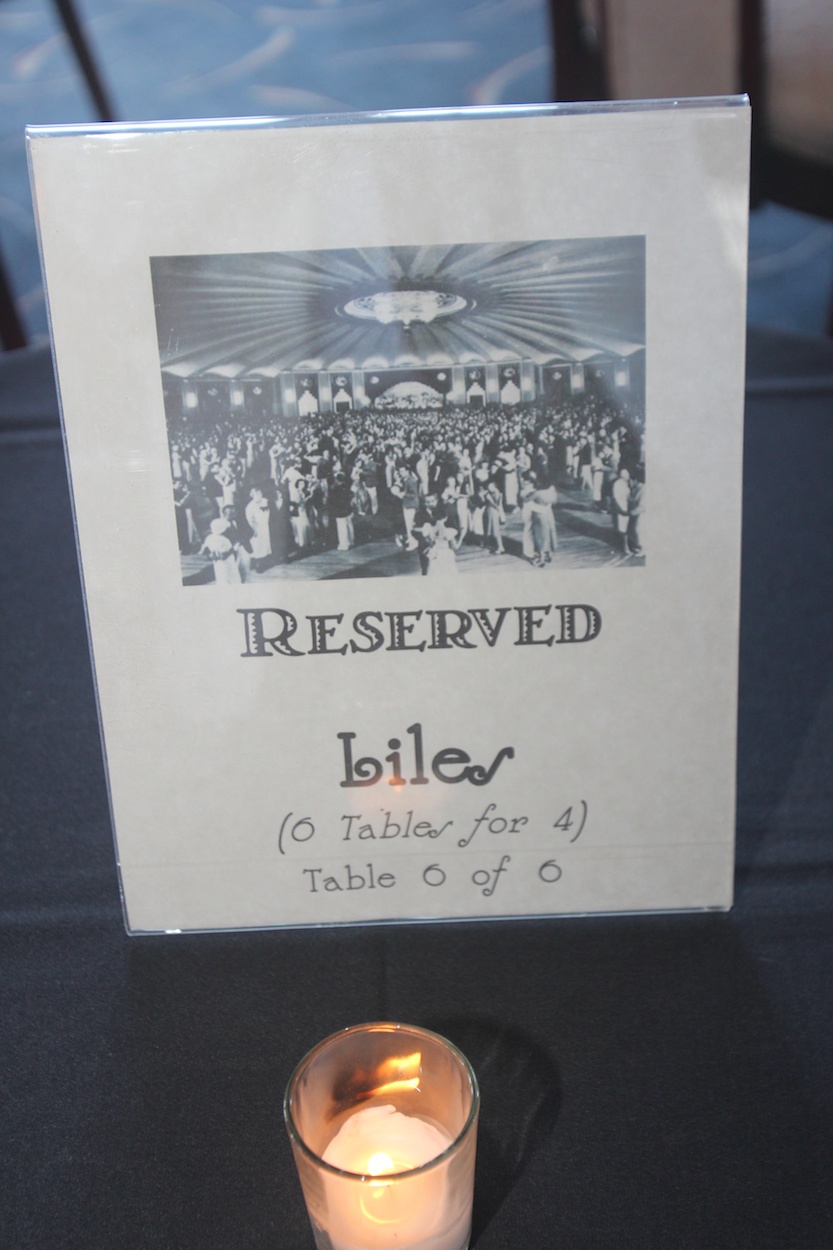 Annmarie was so nice.... Everything was ready to go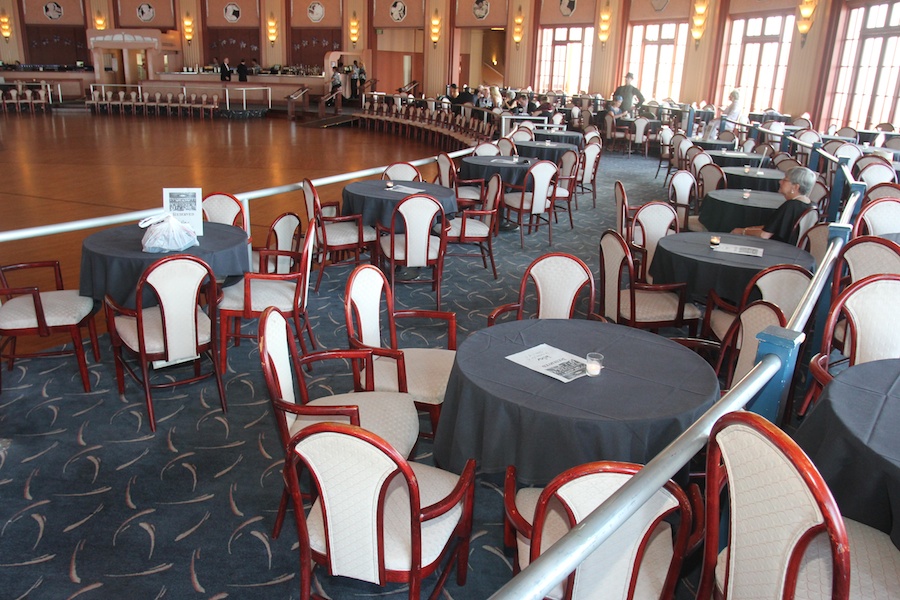 We arrive and have our seats saved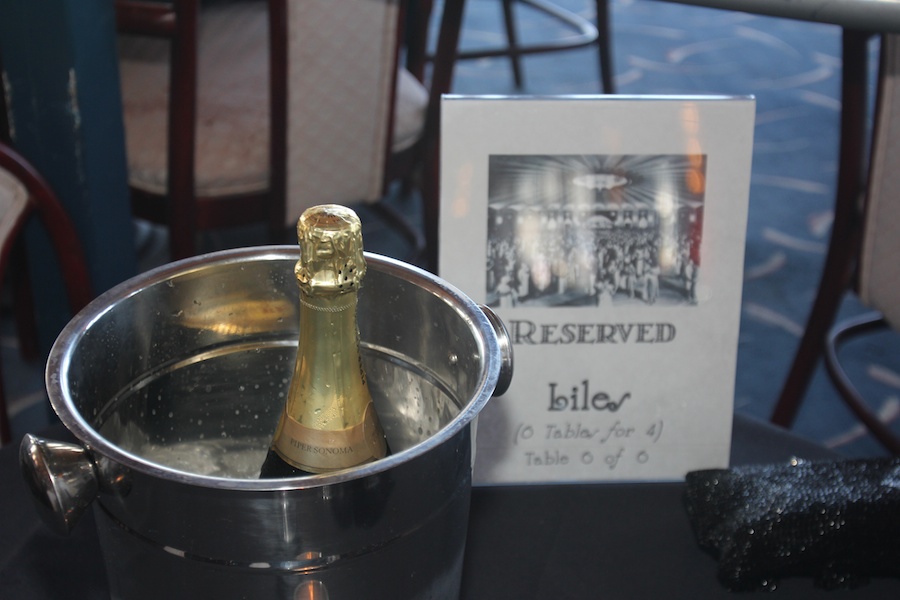 Yeah Annmarie ... She arranged for our seating!

The floor was perfect

The band was warmed up and ready to go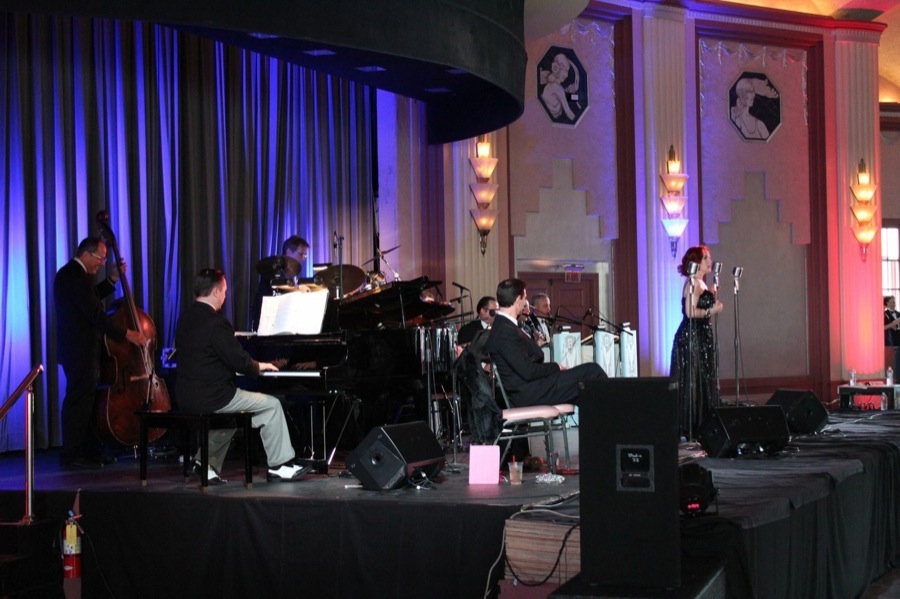 Sound checks underway (Courtesy of San Diener)

Thank you for opening the bottles for us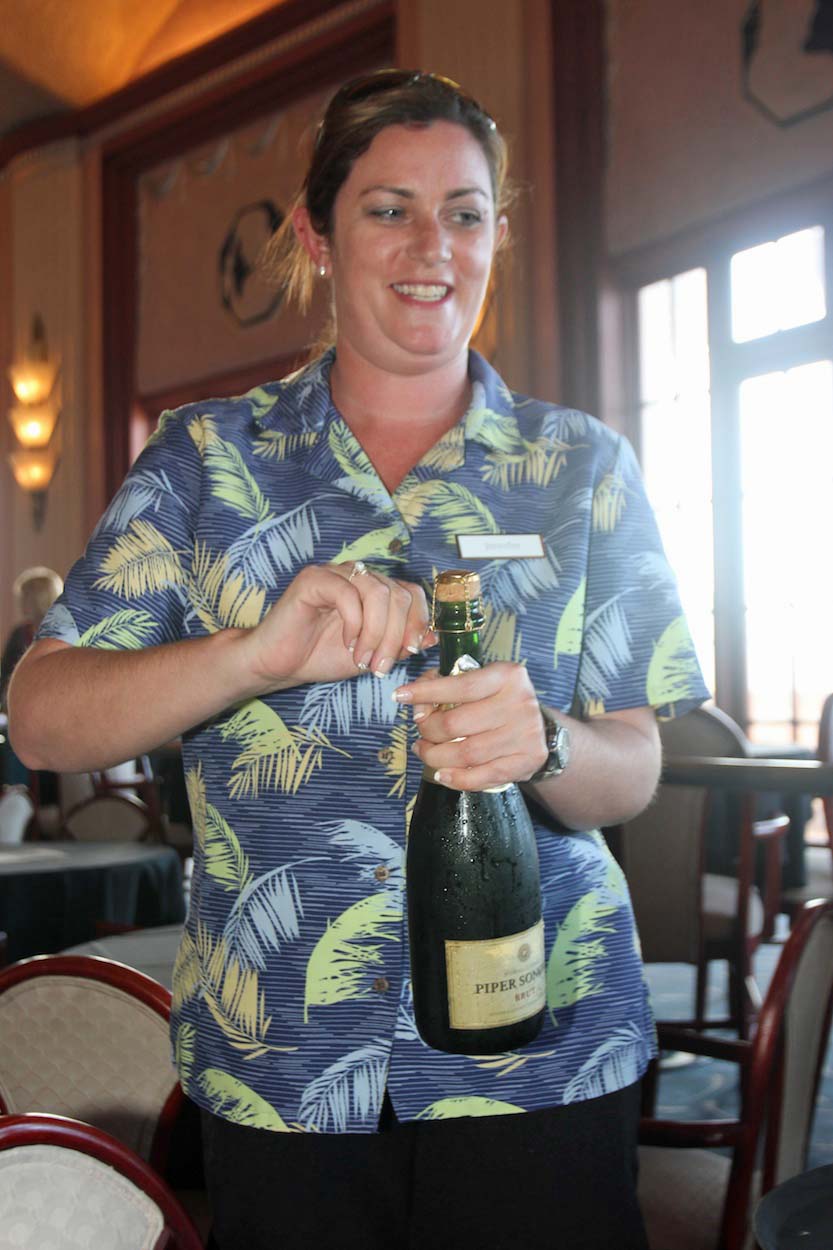 She was so polite!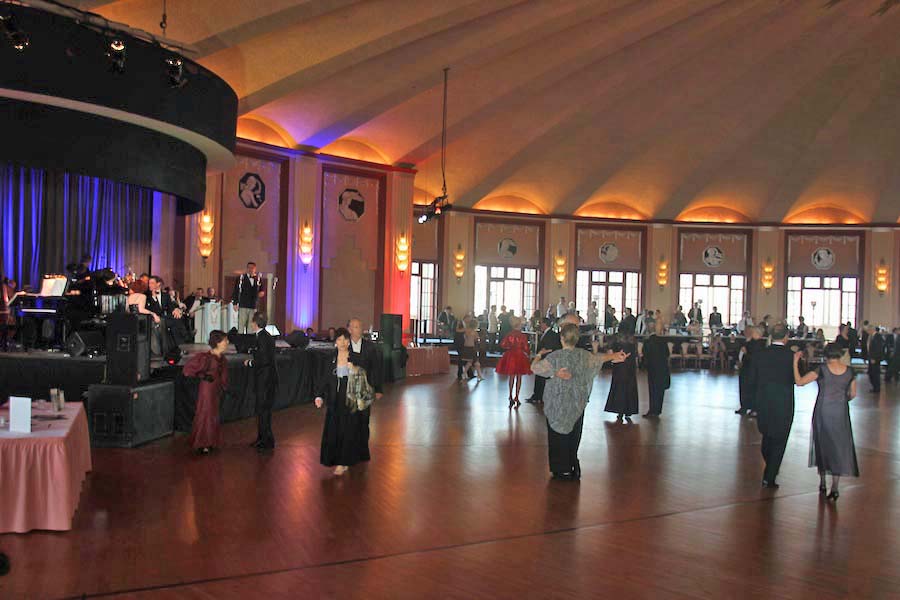 We hit the floor as soon as the orchestra began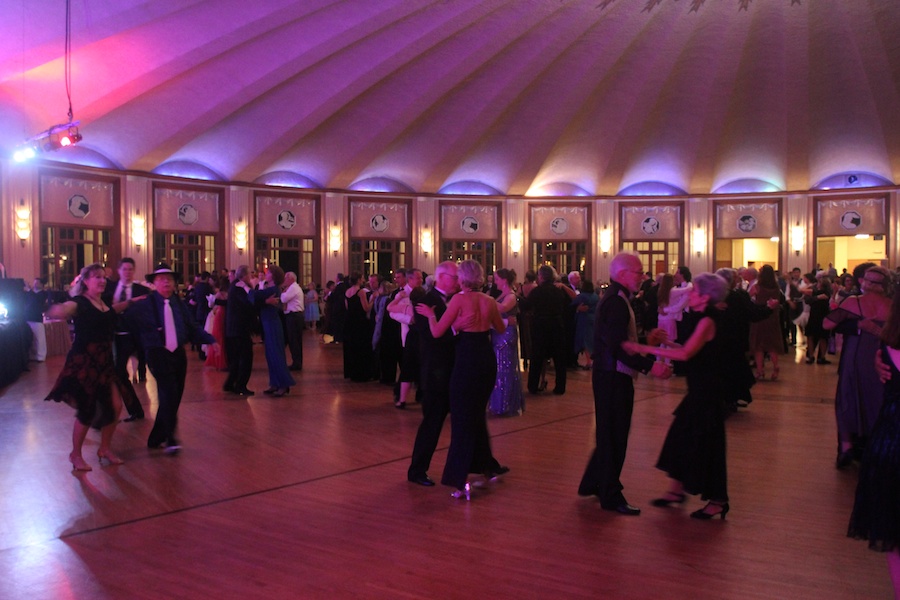 Beautiful venue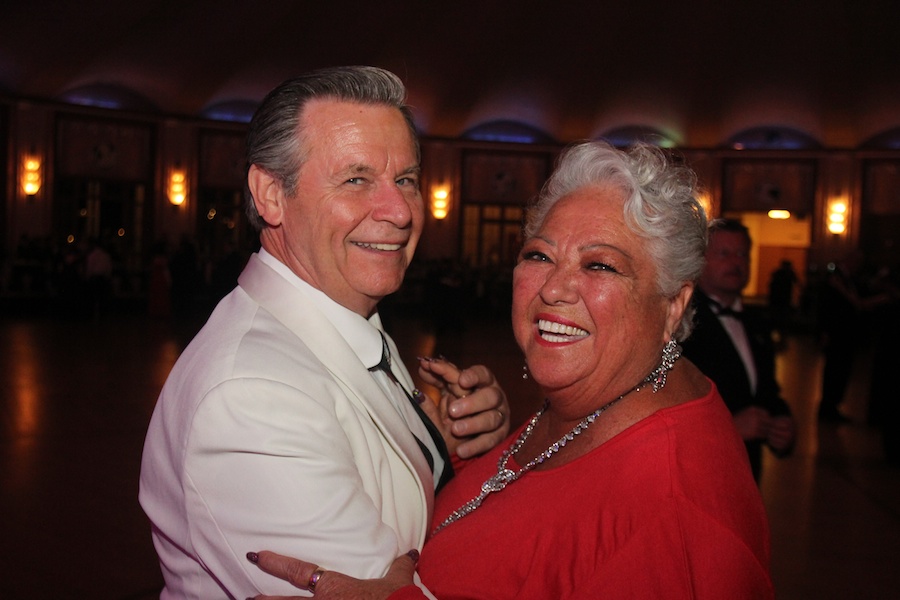 We are movin movin movin...

Paul met the Lindy Sisters at the bar and bought them a drink... Duh!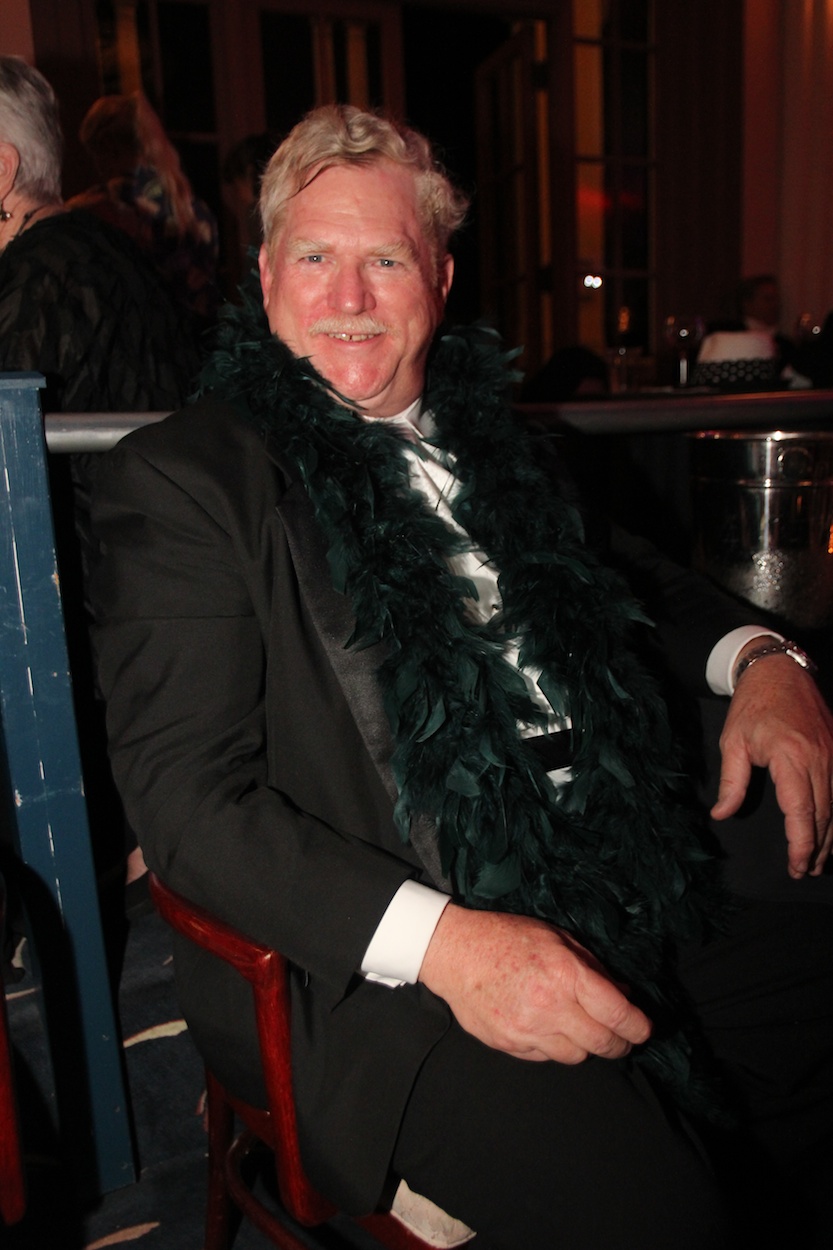 Nice boa!
Did You Know? - Feather boas have been documented for use as an adornment since at least 1820, but they might have been worn as early as the 17th century. Feather boas have fallen in and out of fashion many times over the years. Feather boas have had the reputation of being elegant as well as being considered campy or vulgar apparel.

Art Deco anyone??(Courtesy of Hans)
Did You Know? - Art Deco (/ˌɑrt ˈdɛkoʊ/), or Deco, is an influential visual arts design style which first appeared in France during the 1920s, flourished internationally during the 30s and 40s, then waned in the post-World War II era. It is an eclectic style that combines traditional craft motifs with Machine Age imagery and materials. The style is often characterized by rich colors, bold geometric shapes, and lavish ornamentation.
Deco emerged from the Interwar period when rapid industrialization was transforming culture. One of its major attributes is an embrace of technology. This distinguishes Deco from the organic motifs favored by its predecessor Art Nouveau.
The Lindy Sisters

The gentleman with the sisters is one of the brothers.... Nice guy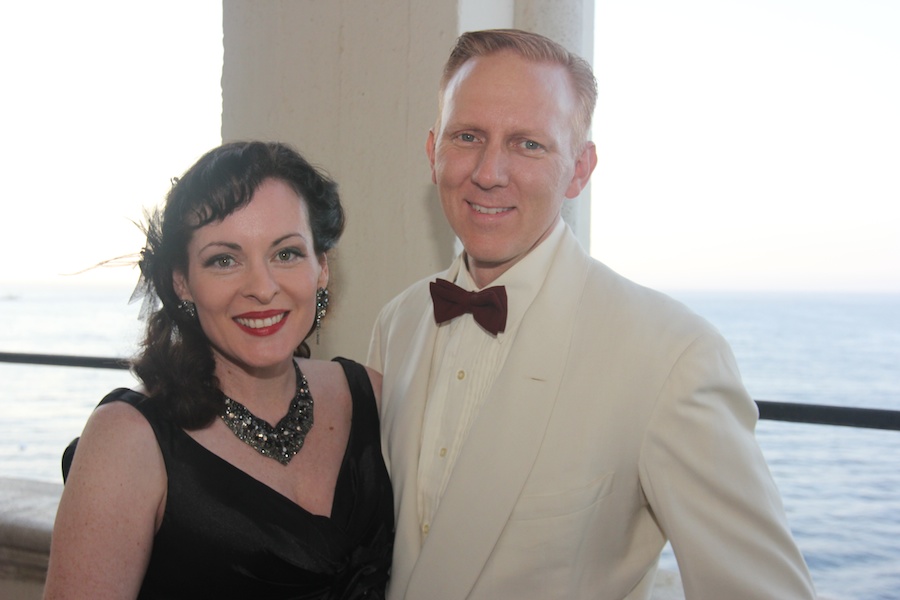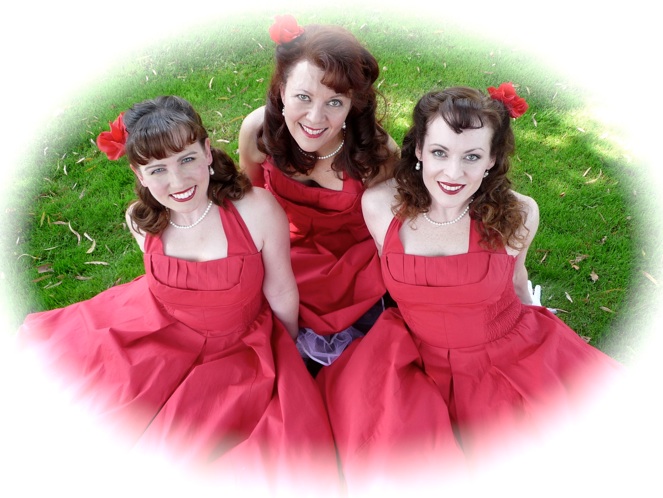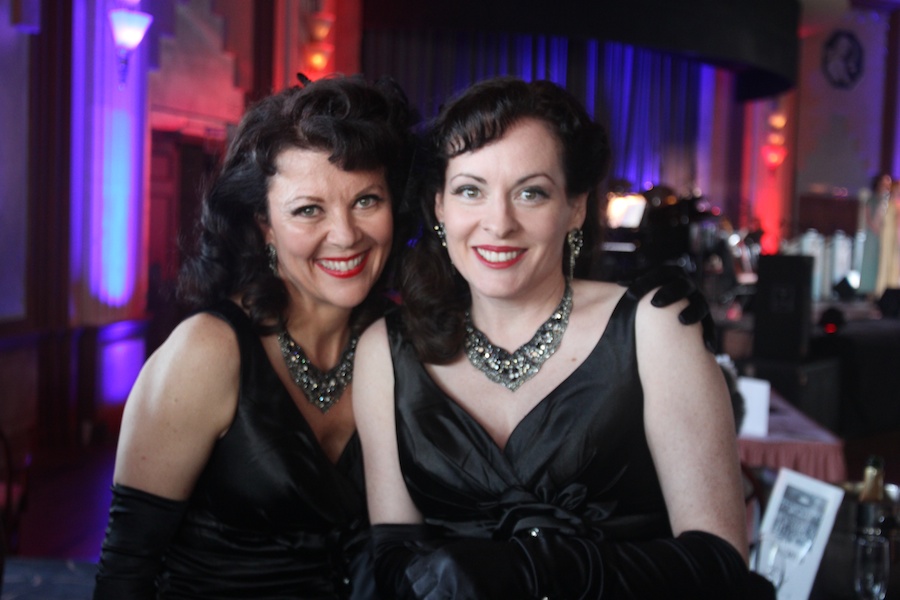 Two of the Lindy Sisters (Courtesy of Hans)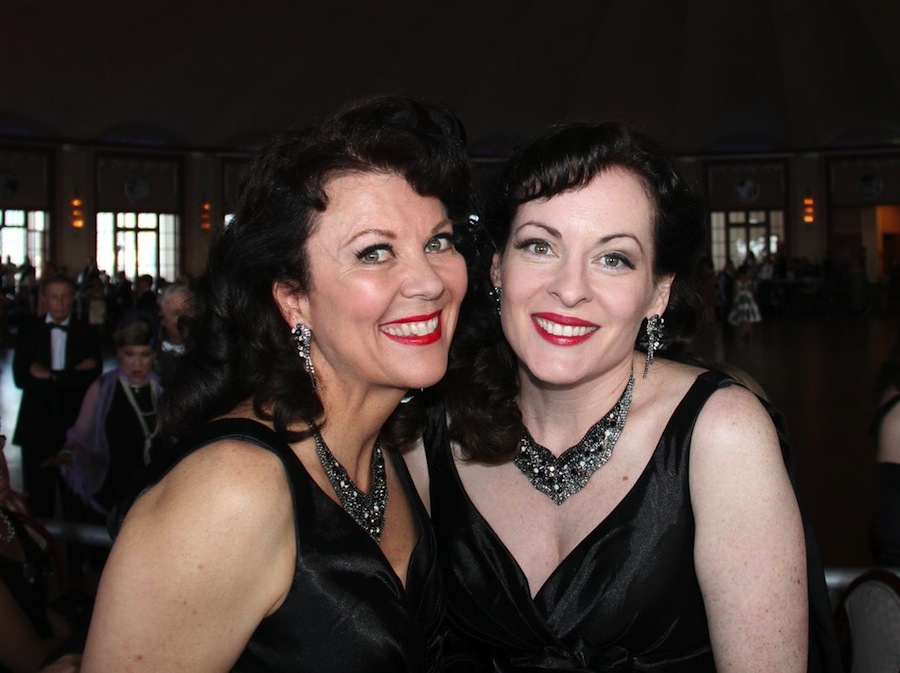 Two of the Lindy Sisters (Courtesy of Hans) (Courtesy of Hans)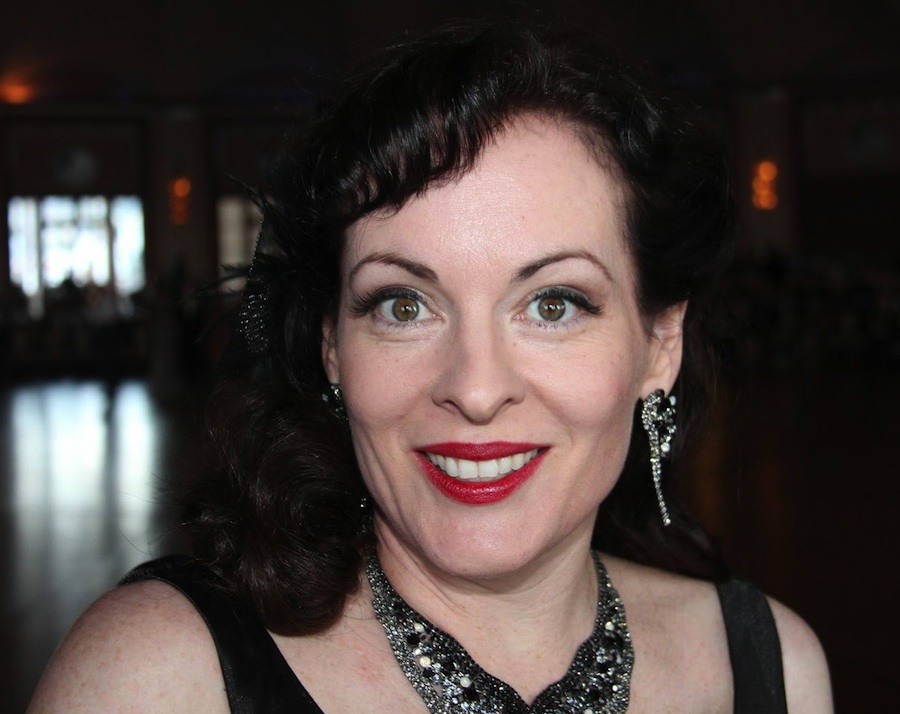 (Courtesy of Hans)

(Courtesy of Hans)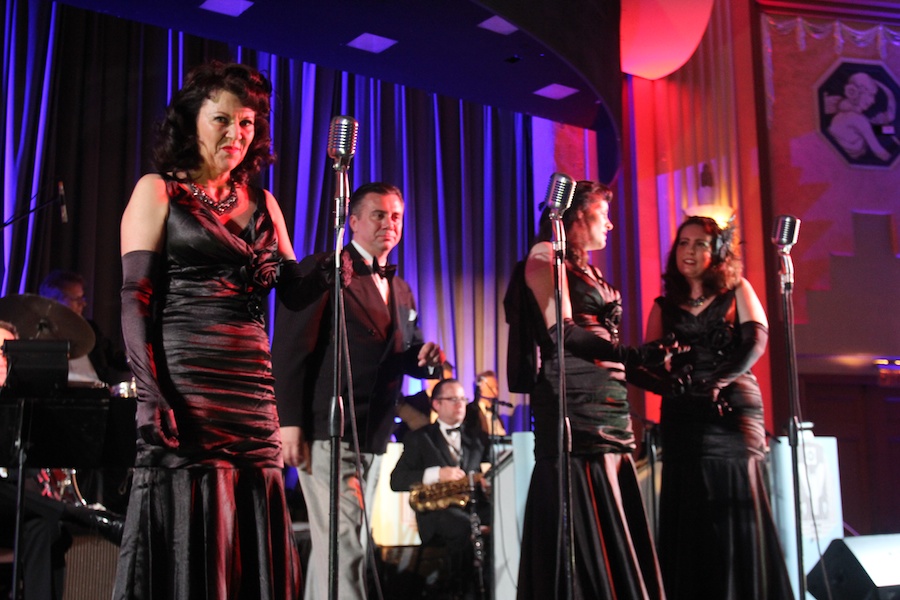 The Lindy Sisters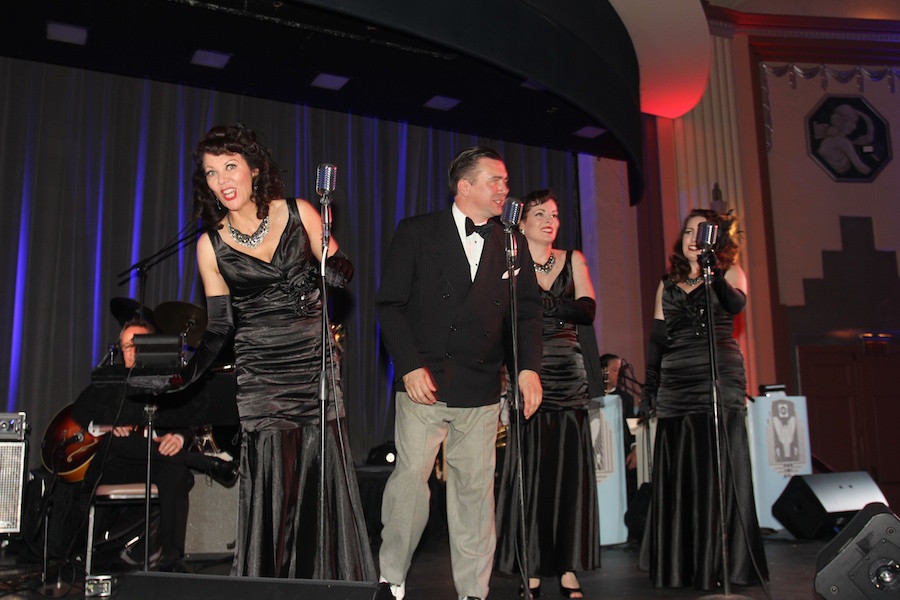 Looking good

Melting our hearts away

Beautiful girls... beautiful voices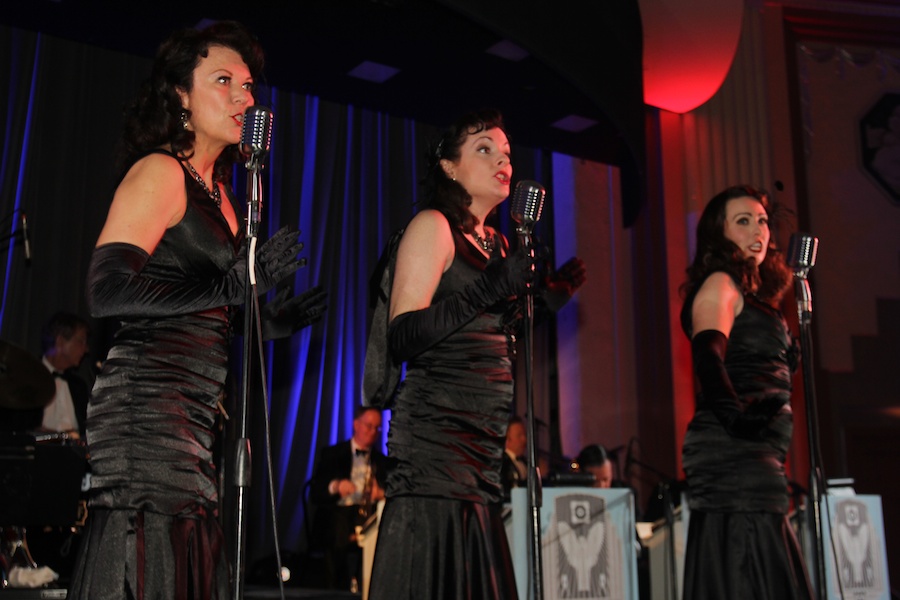 Sing Sing Sing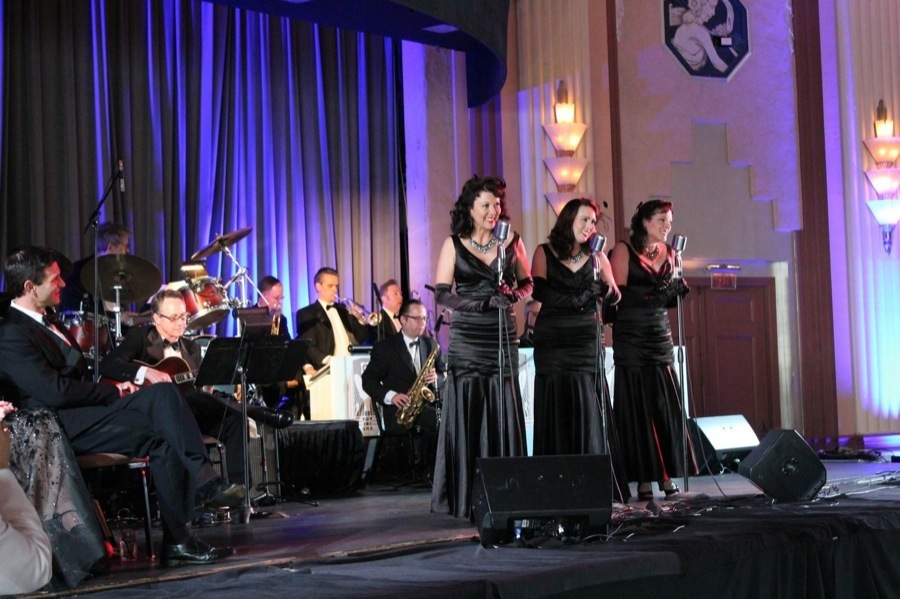 Looking good (Courtesy of San Diener)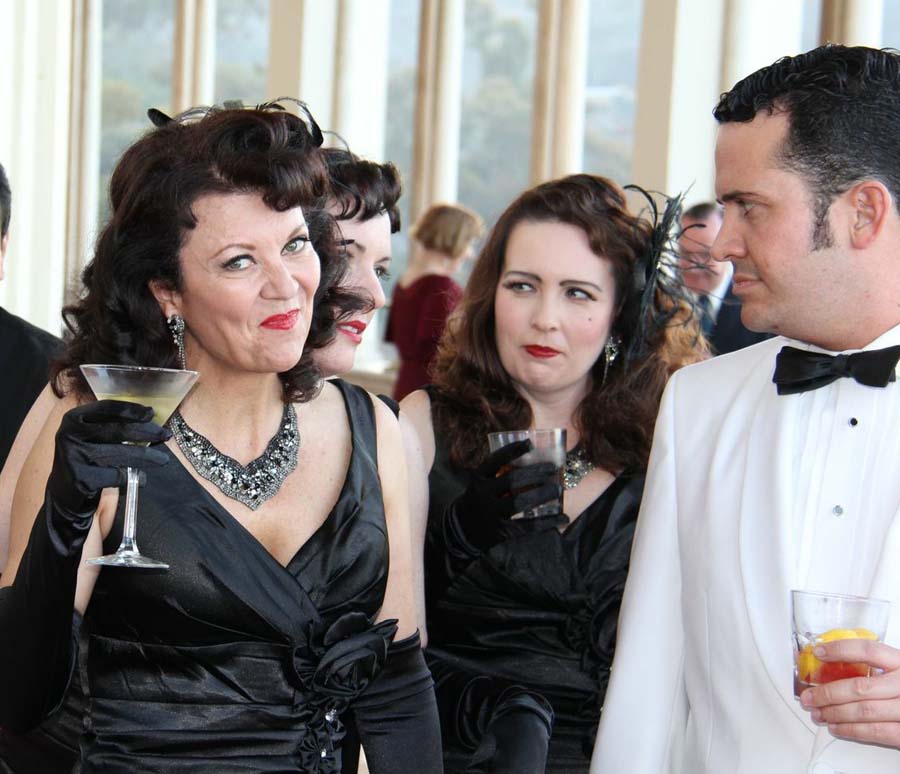 Paul bought them a drink.... (Courtesy of Hans)
Did You Know? - Lynette, Loralie and Linda Lou have a heart for swing music. Masters of 1940's melodies, these ladies have been mesmerizing audiences with their amazing harmonies for many years. It all started when the girls' church hosted a vintage car show. They jumped in and put their unique talent and amazing harmonies to good use and learned some Andrews Sisters songs for the event. Before the day was over, they were booked for two paid gigs and needed to learn more material! The rest is history.
Between Dances Visiting Continued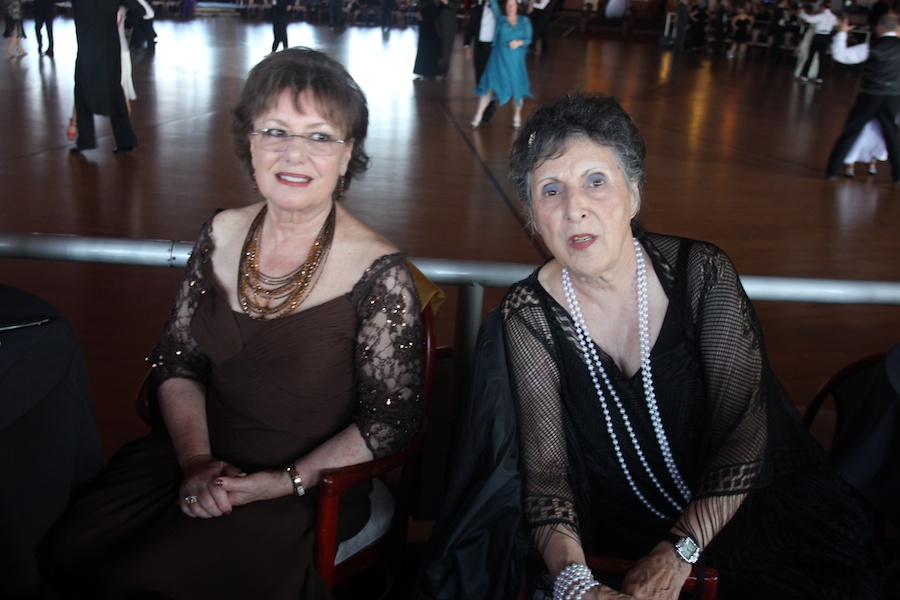 ... and the other Lindy steppers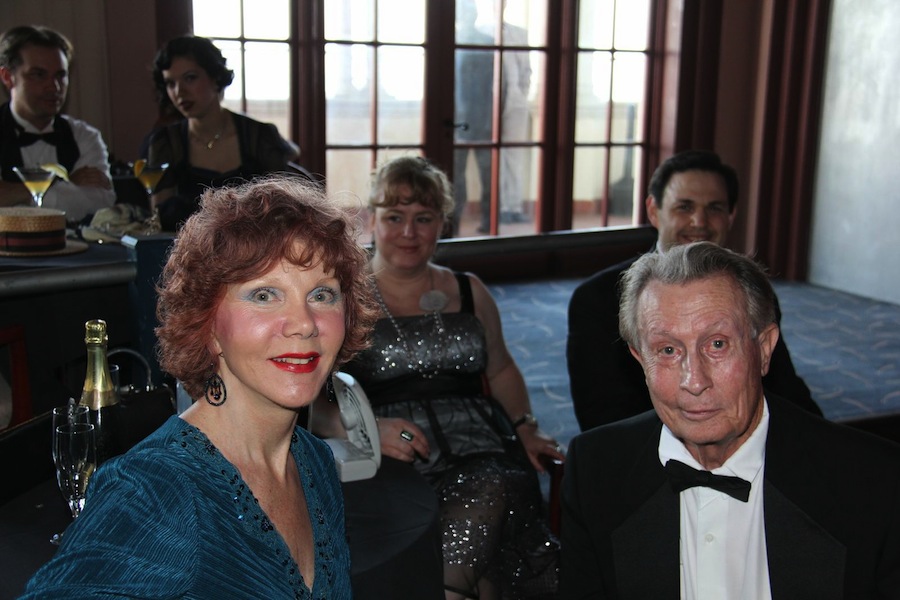 Beverly and George (Courtesy of Hans)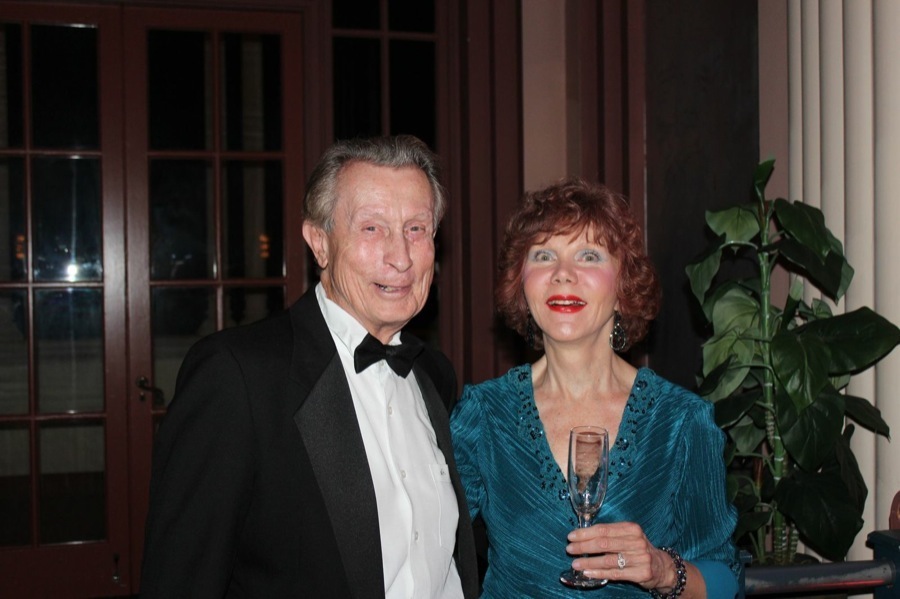 Great evening (Courtesy of San Diener)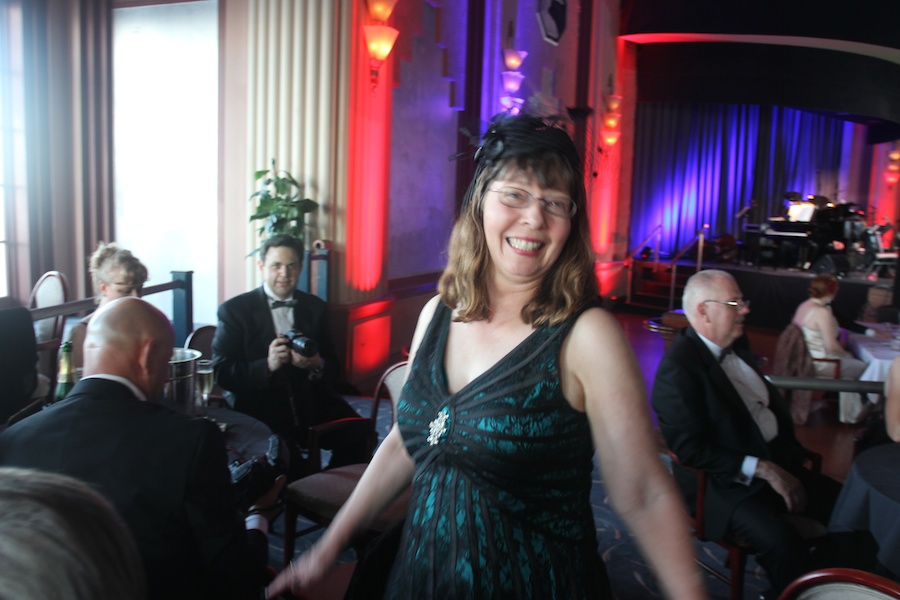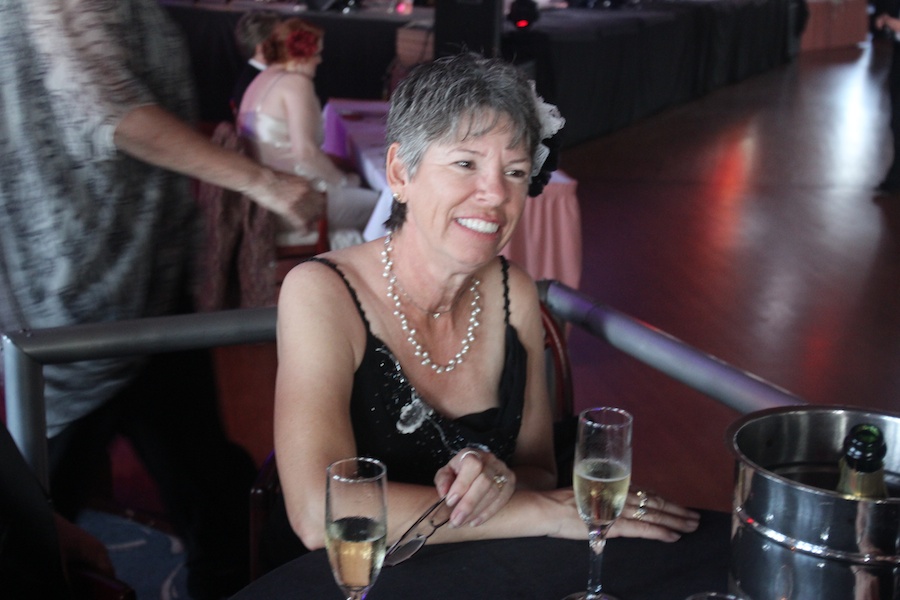 Holly, the two fisted drinker

Someone has the giggles

George and Beverly on the out-side looking in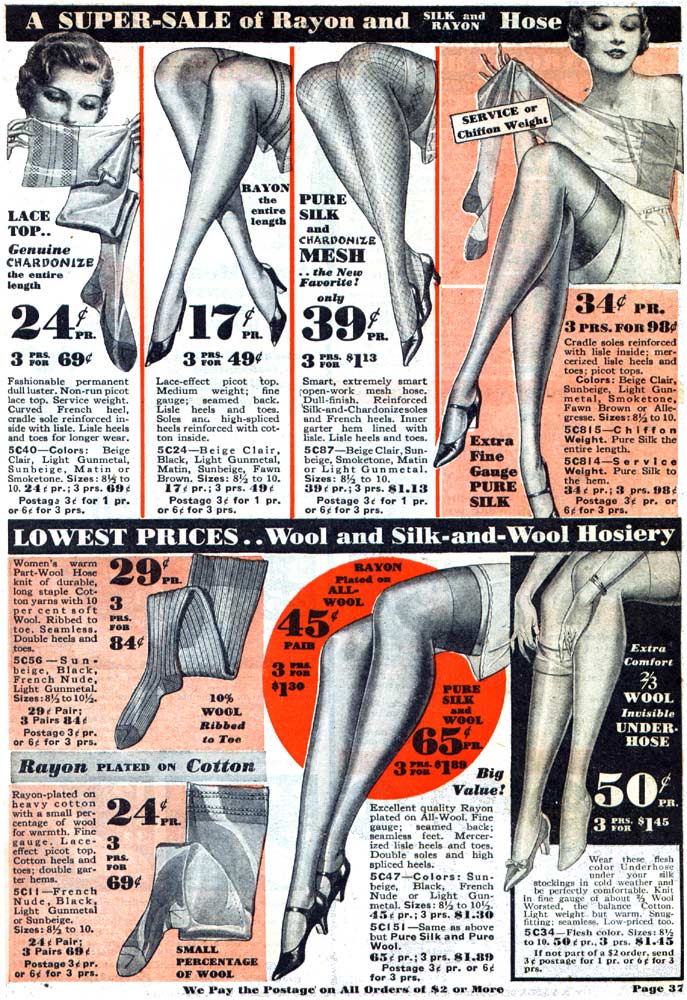 Do you remember these prices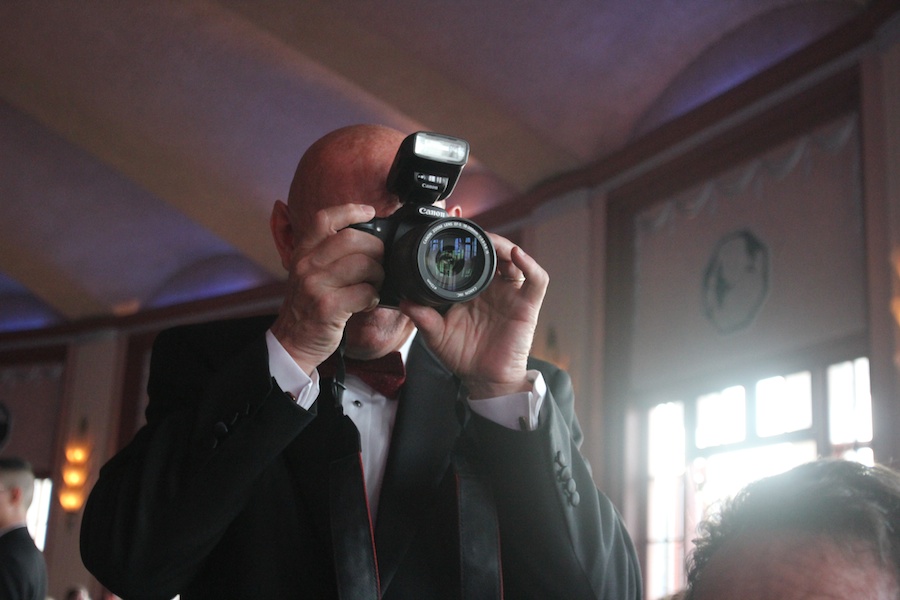 Hans had is camera this evening! Great shots

Bob heard the click... Then he smiled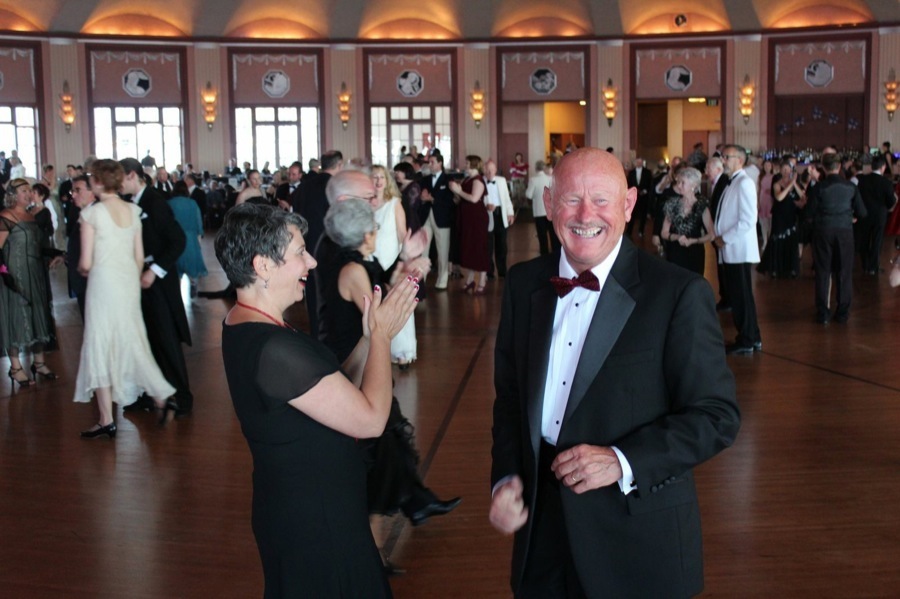 Happy times (Courtesy of San Diener)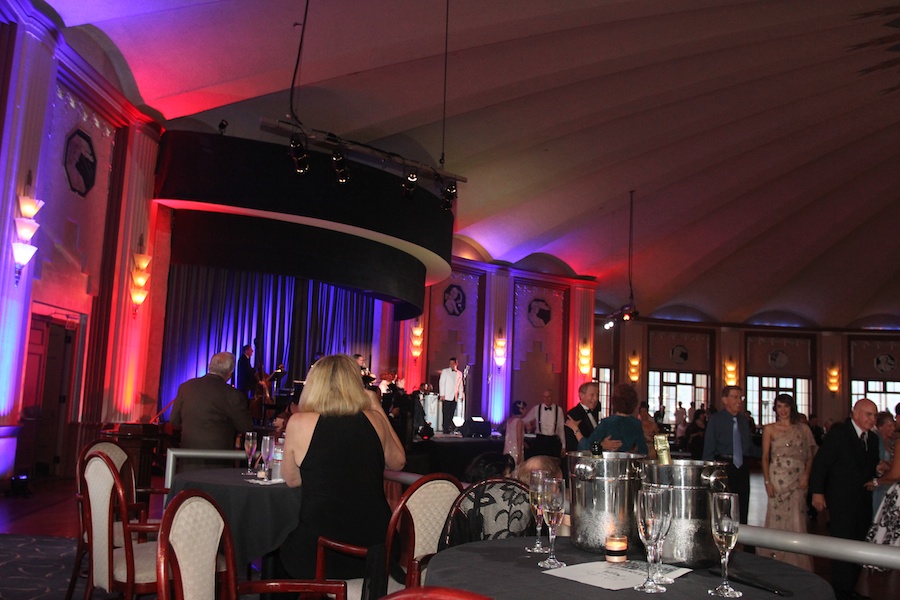 The lighting in the Ballroom was fantastic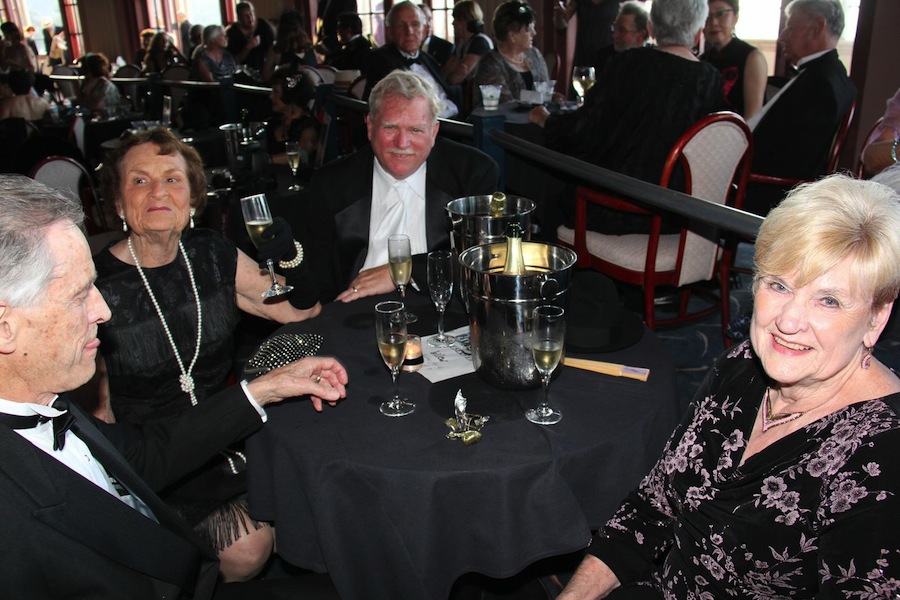 Fun fun fun (Courtesy of Hans)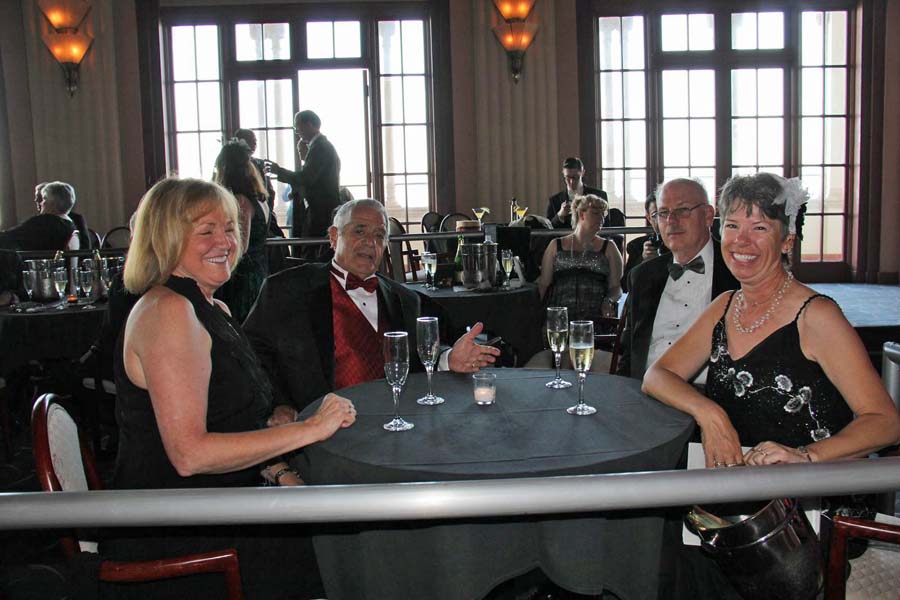 Must be the break.... They are sitting down (Courtesy of Hans)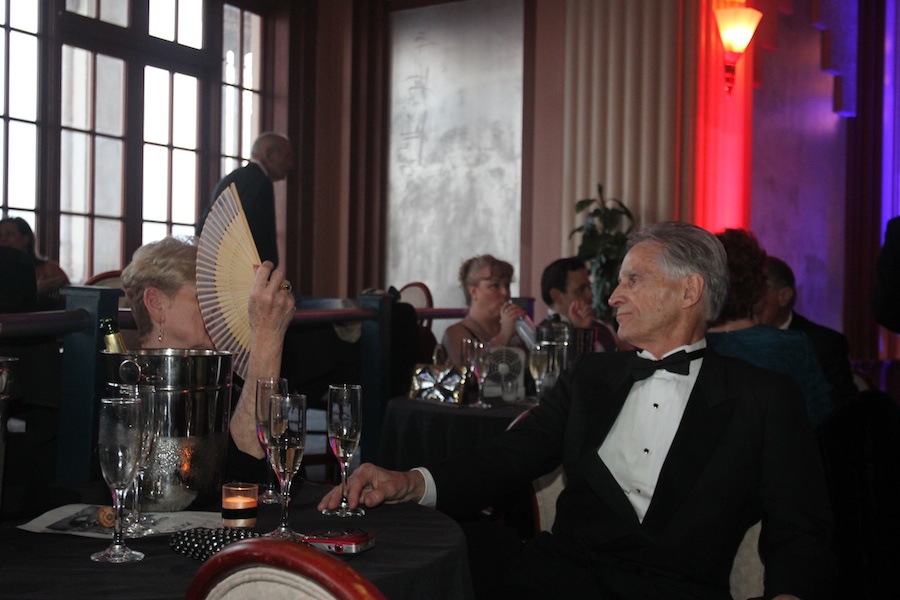 Carolyn does the fan dance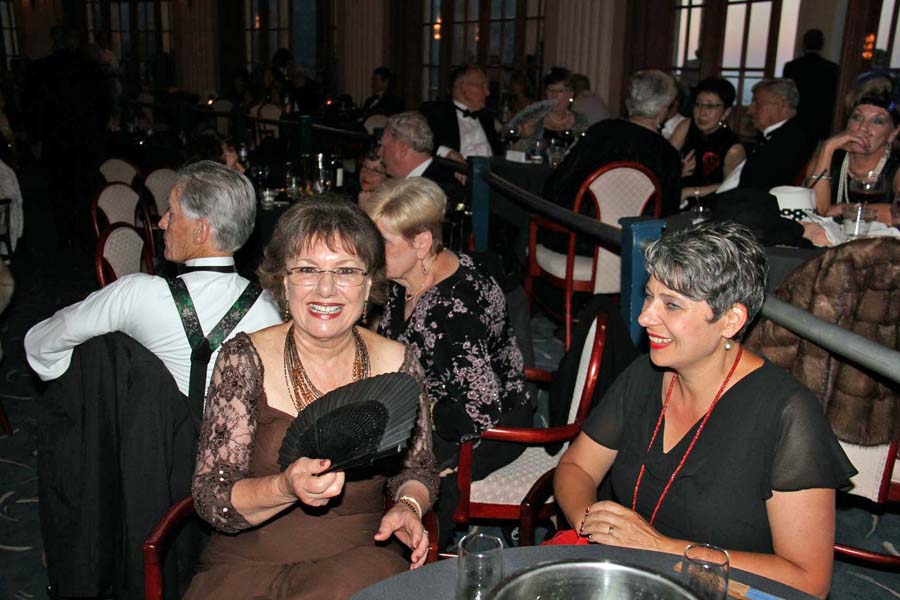 Watching the costumes is half the fun (Courtesy of Hans)

The Fan Dance
Did You Know? - A fan dance is a dance performed with one or more fans. This form has been adapted in various countries. The Korean fan dance, for example, evolved from Joseon Dynasty court dances and remains a popular form of traditional Korean dance. The Spanish or Portuguese flamenco makes dramatic use of fans.
In the West, a fan dance may be an erotic dance performance, traditionally by a woman. The performe dances while moving two large fans, typically constructed from ostrich feathers.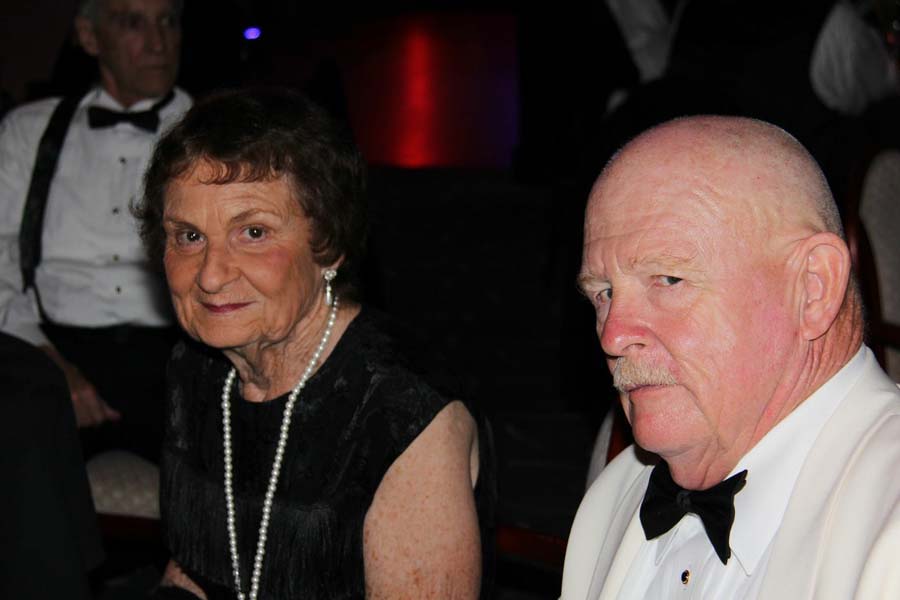 These two are up to something (Courtesy of Hans)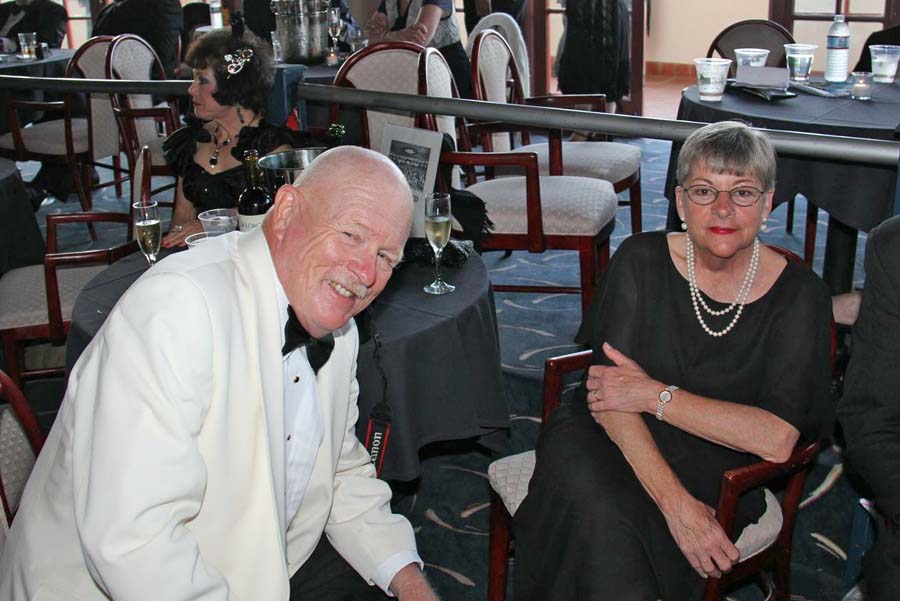 Between dances we catch our breath (Courtesy of Hans)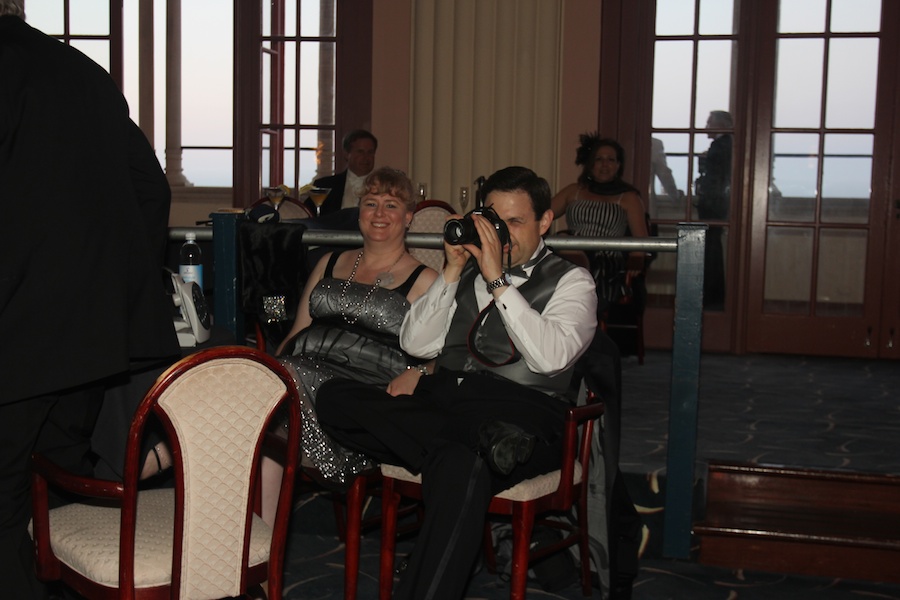 Sam is snapping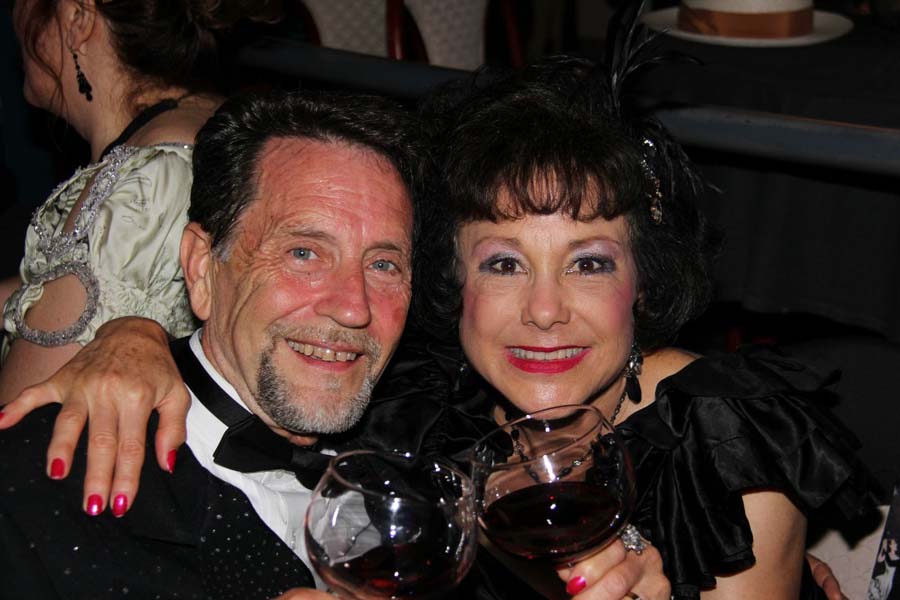 Filling up for the next dance set (Courtesy of Hans)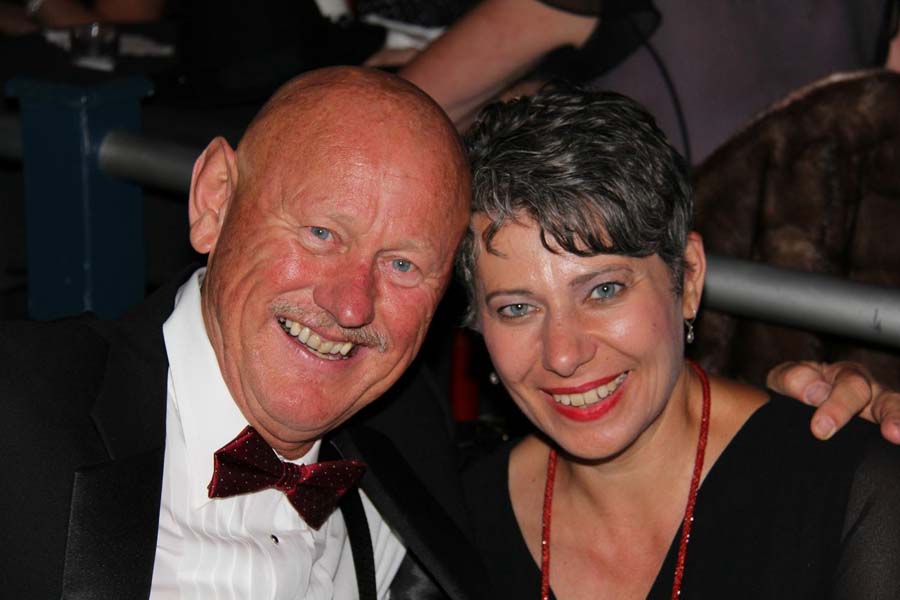 Resting up (Courtesy of Hans)

We are ready to dance!! (Courtesy of Hans)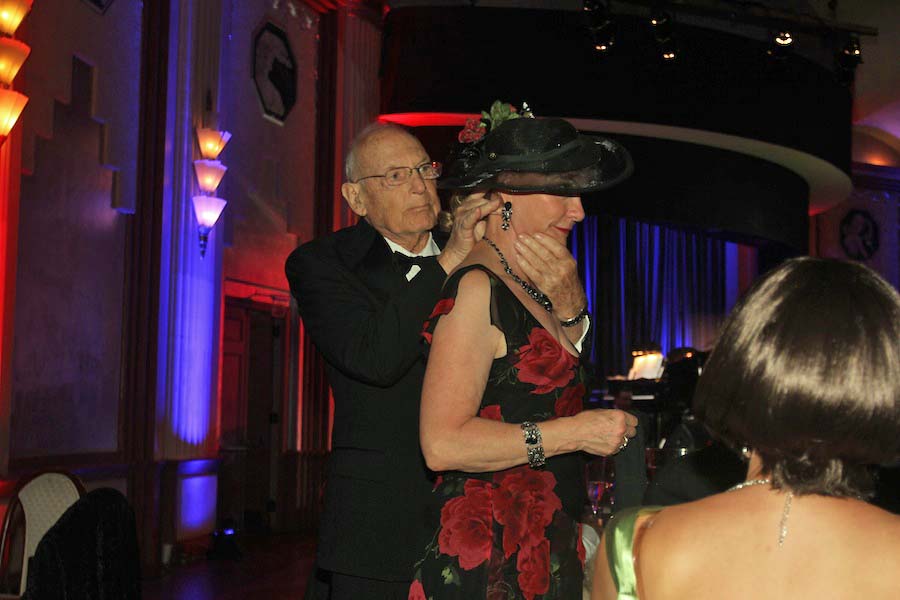 Herb does the Chiropractic maneuver

The band singers discuss the next vocal

More of the bubbley?? (Courtesy of Hans)
Outside To See The Sights And Cool Off

(Courtesy of Hans)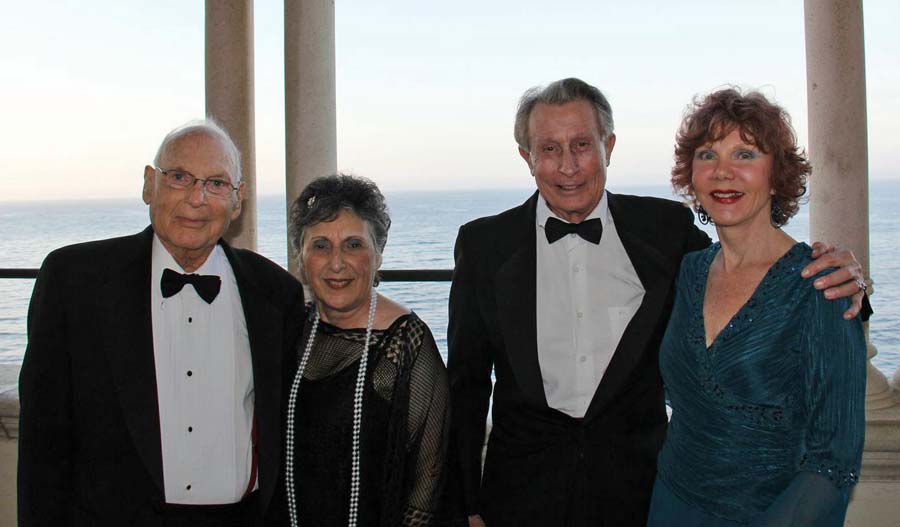 (Courtesy of Hans)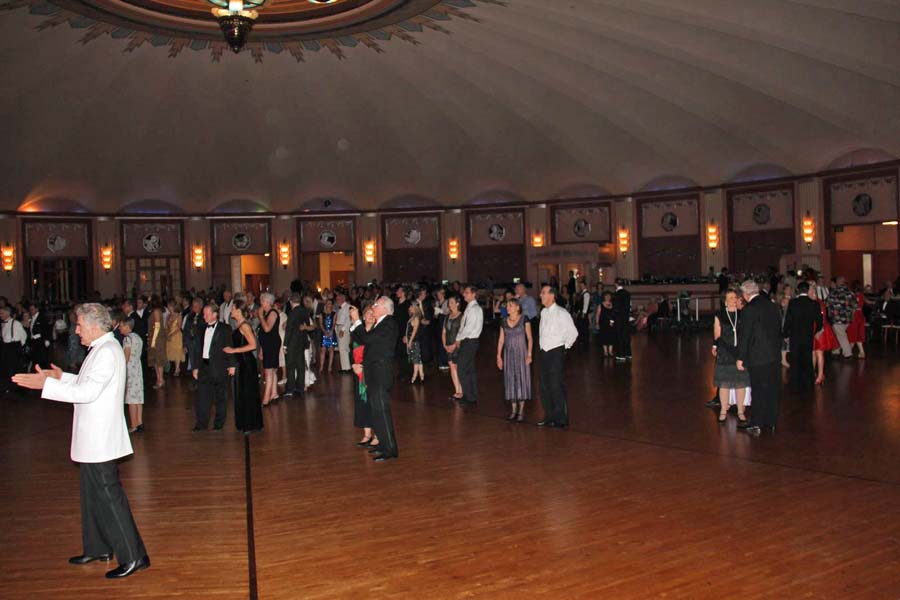 Plenty of room (Courtesy of Hans)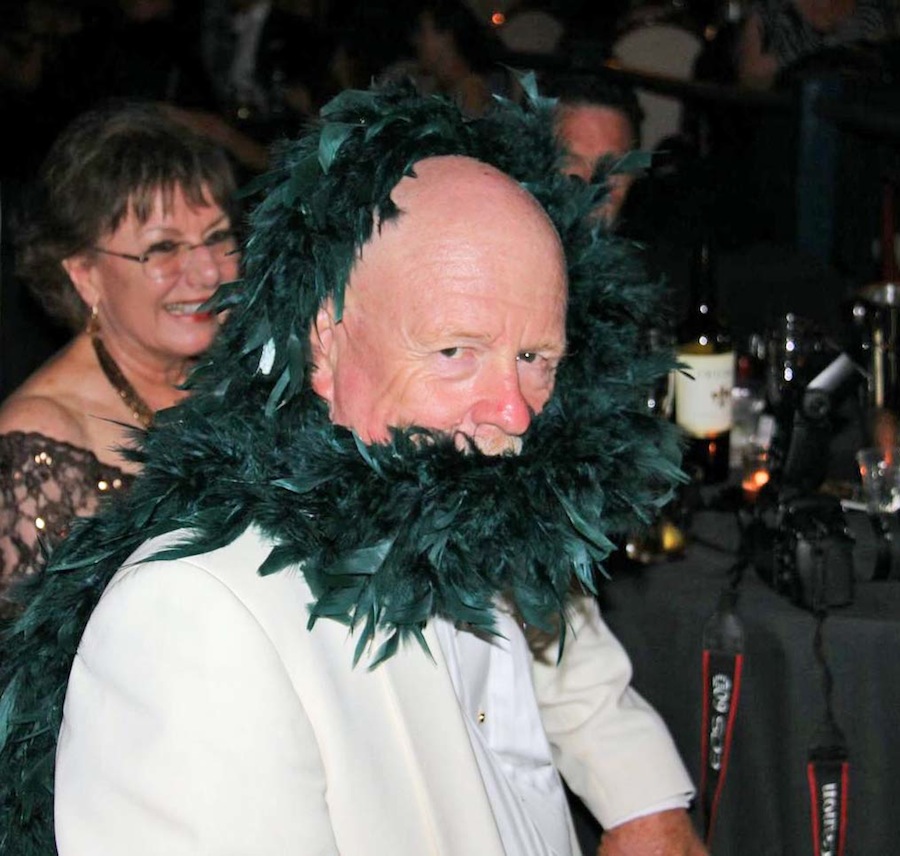 Paul gets decorated (Courtesy of Hans)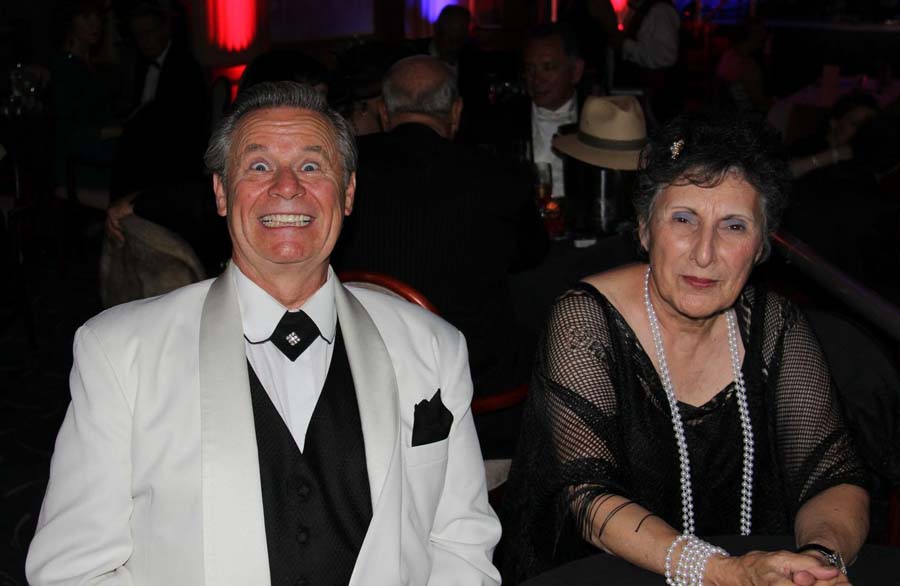 (Courtesy of Hans)
Group Pictures At The Break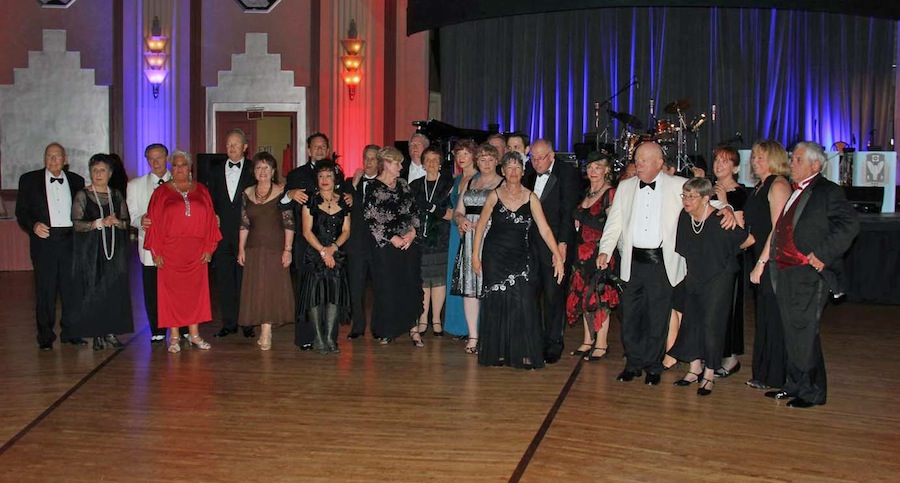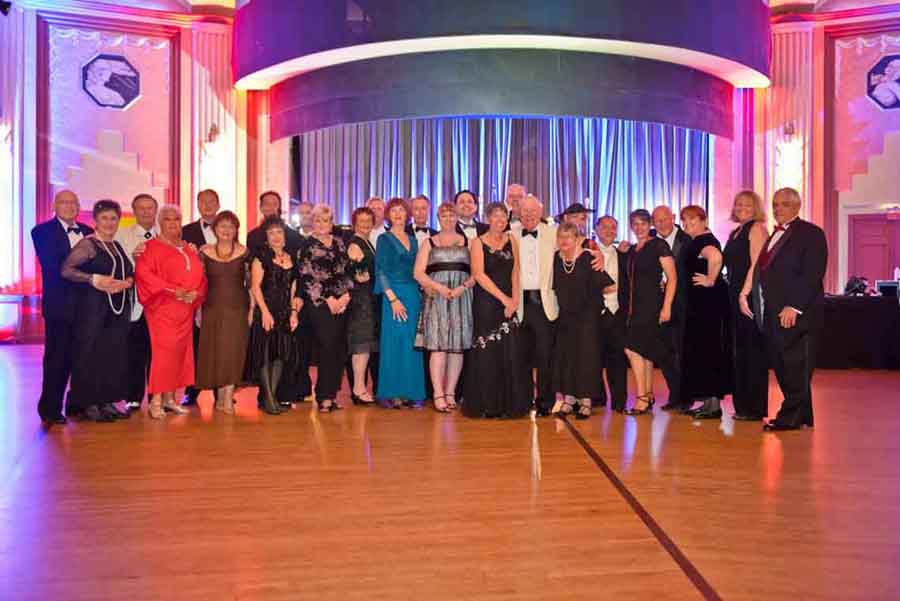 Courtesy of J. Christopher Launi of the Art Deco Society
The Conga Line Is Underway

Paul was leading one of the lines so Hans took the pictures - (Courtesy of Hans)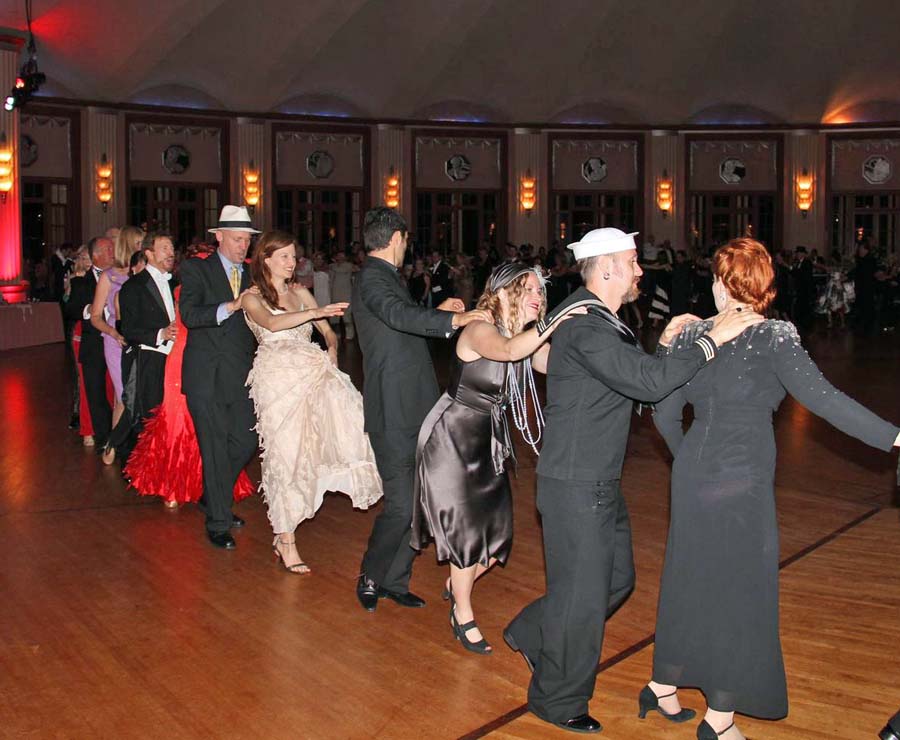 (Courtesy of Hans)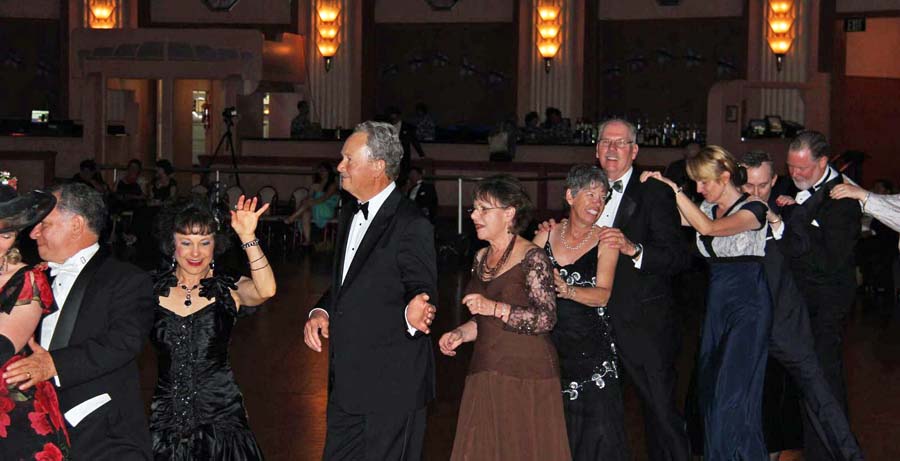 Our group was right in the middle of the Conga Line.... Zooming right along (Courtesy of Hans)